Chapter 46
Eagle Pattern Baldness
---
Previous Post | Next Post
Table of Contents
The boat tour that would take us through the waters around Ketchikan provided binoculars so that everyone who wanted to look at the sights a little more closely could do so. Tracy and I also thought ahead to bring our binoculars with us.
I'm sure she had a great view in this photo.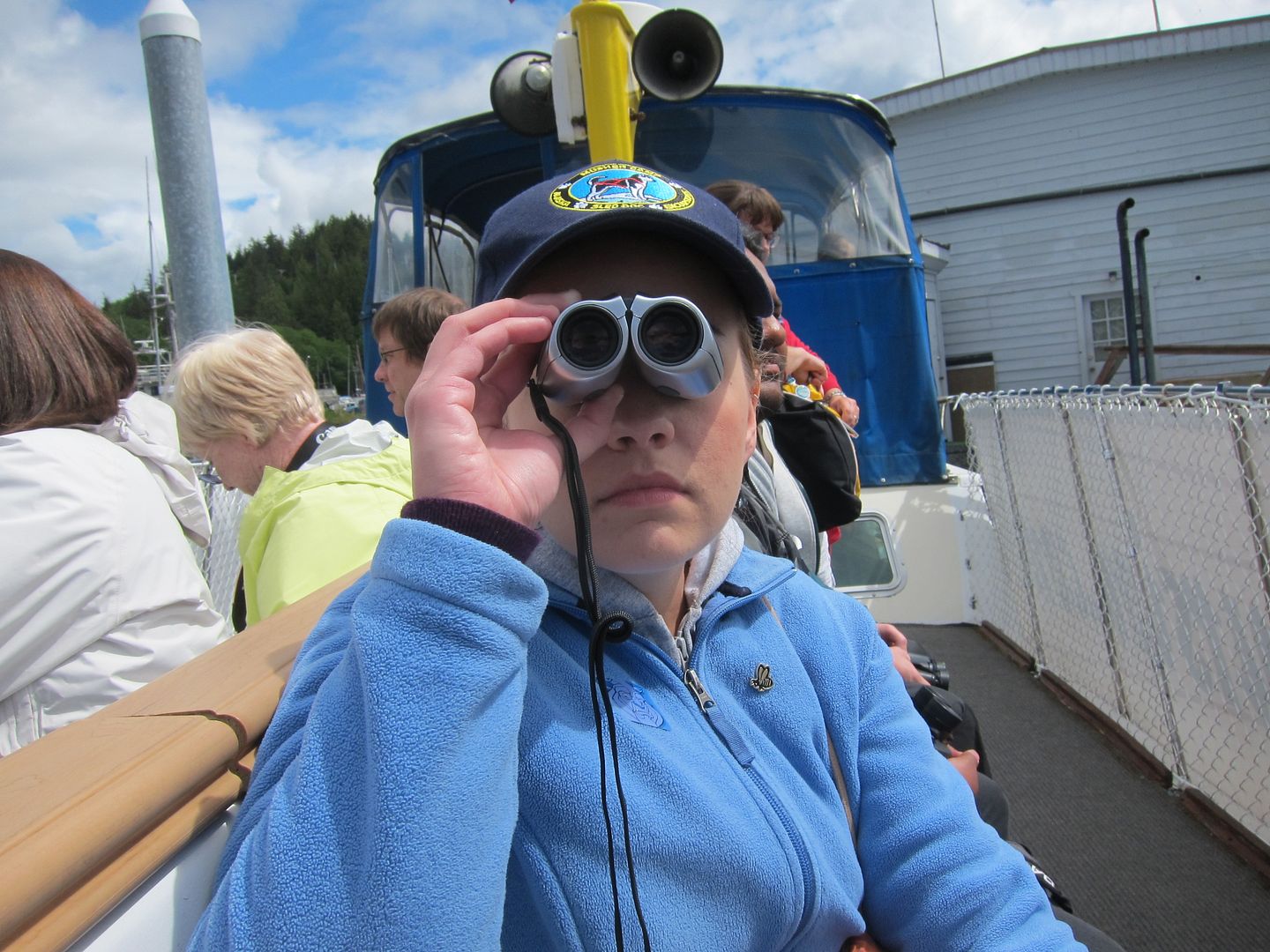 We pulled away from our private dock and were on our way.
The blue skies weren't showing any signs of giving way to rain, so we were really excited.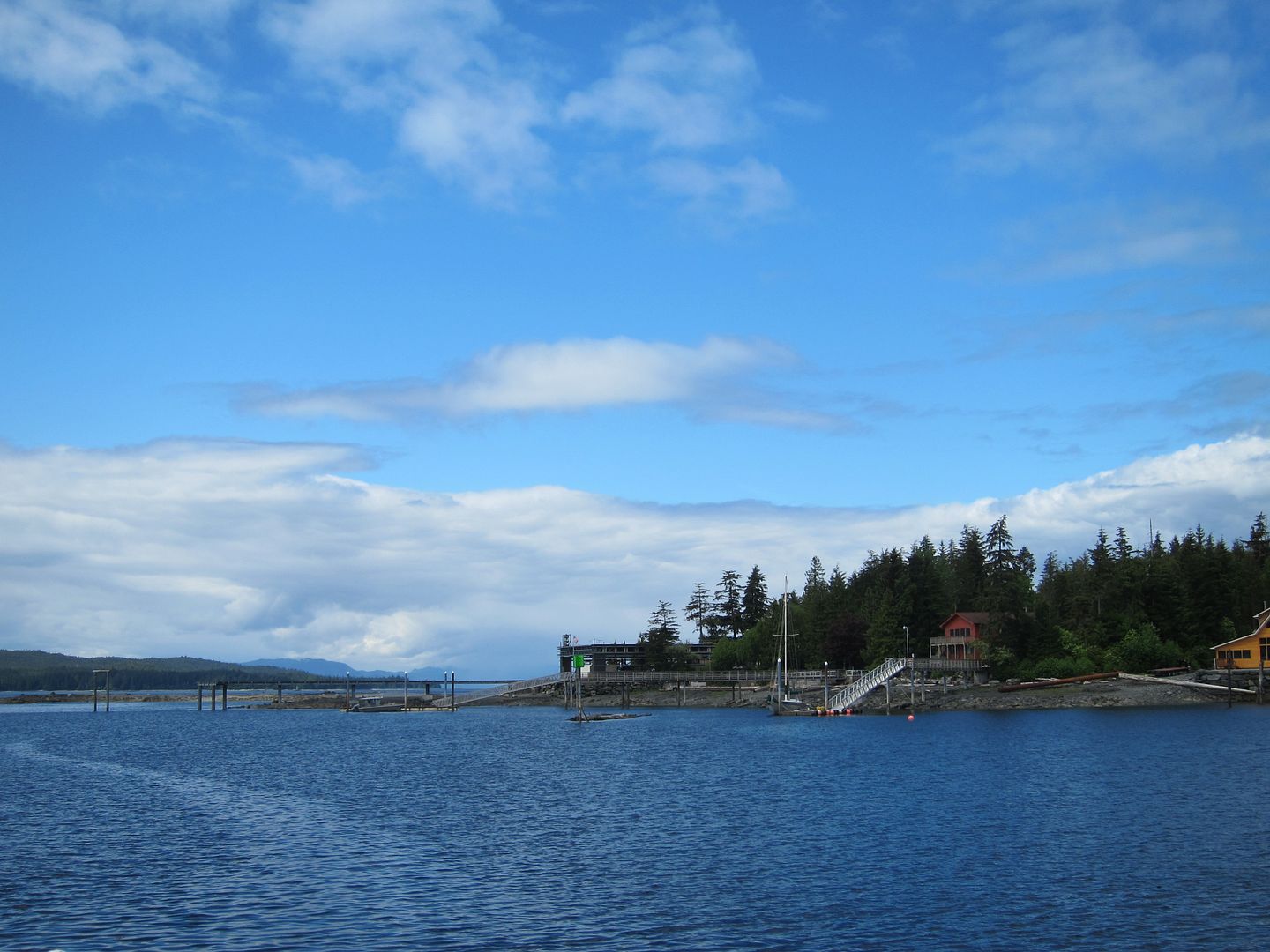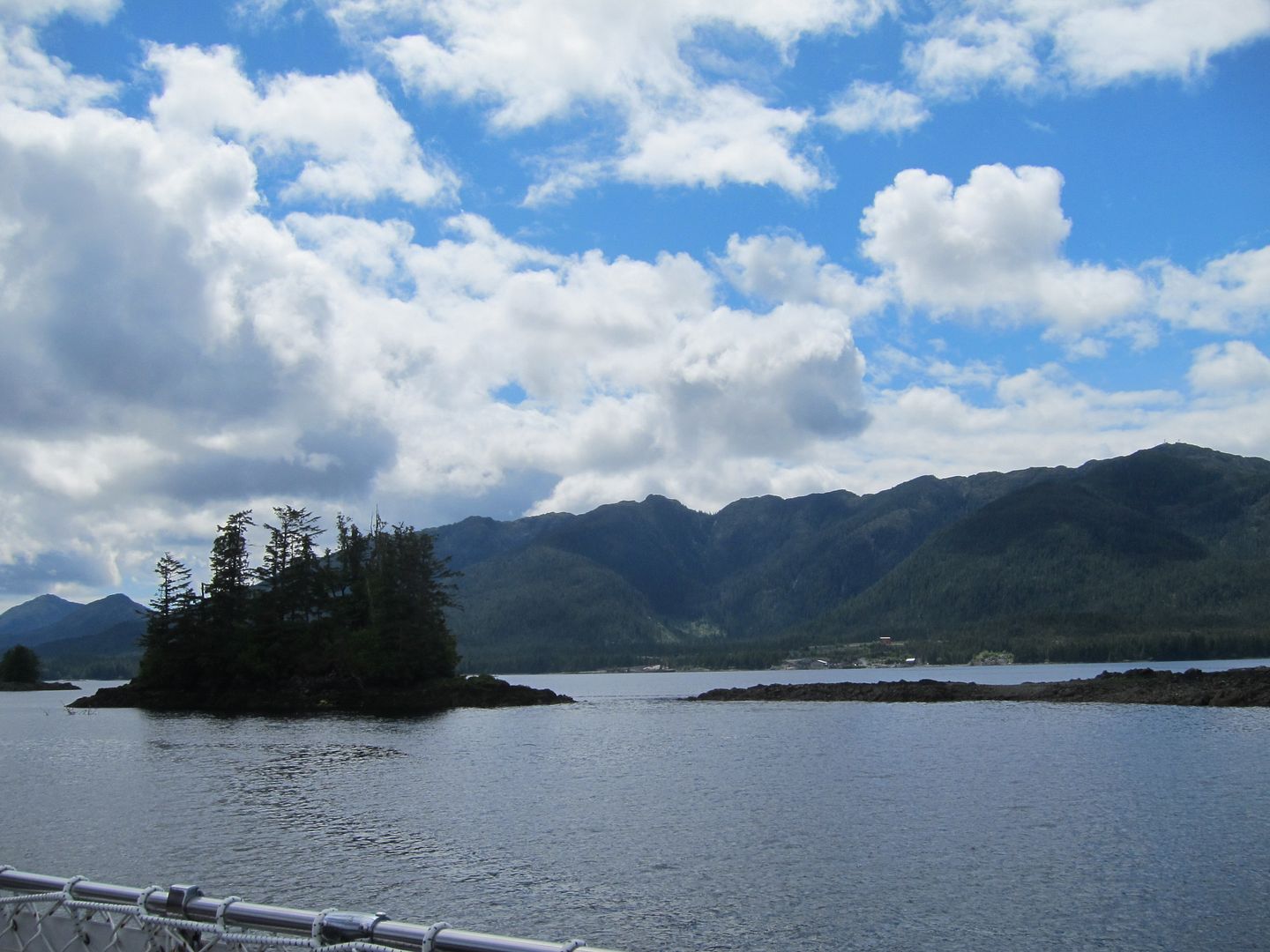 We were out on the water for almost no time at all when we got our first eagle sighting.
Since these majestic birds build enormous nests (typically about 5-6 feet in diameter), their installations are pretty permanent, and we realized that our boat captains knew all the best places to go to spot eagles sitting on eggs or caring for young.
Taking a cue from my experience in Juneau, I tried taking a few photos of some of the eagles by holding the camera up to the binoculars' eyepiece. Some of them didn't turn out so well, but others were pretty decent!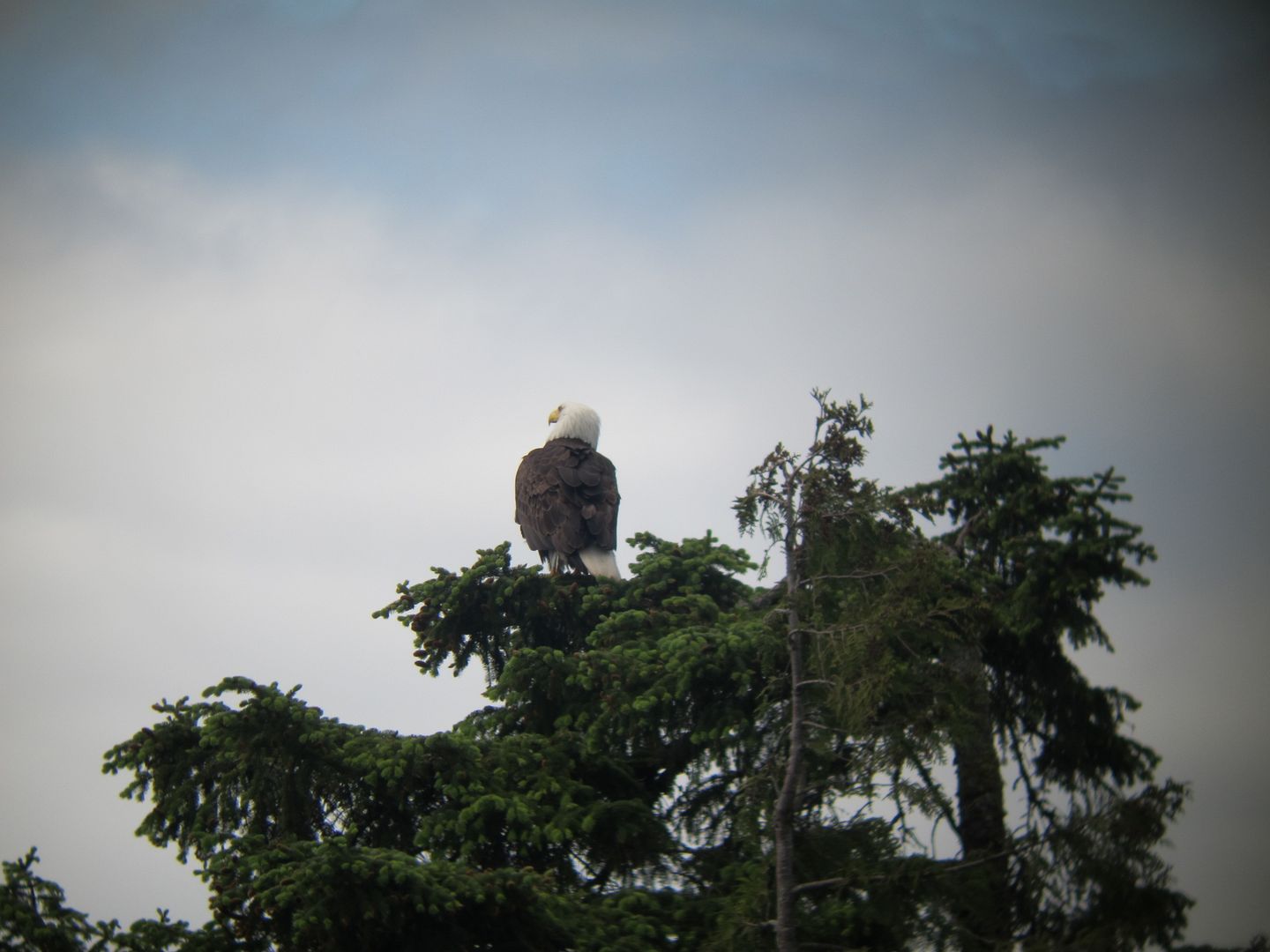 It was hard to be 100-percent sure at first, but we realized after a few minutes that the boat ride had a recorded narration that talked a lot about Ketchikan and the sights we were passing. Our captain and crew members would still come on the loudspeaker every so often, however, and let us know other information that was specific to our trip.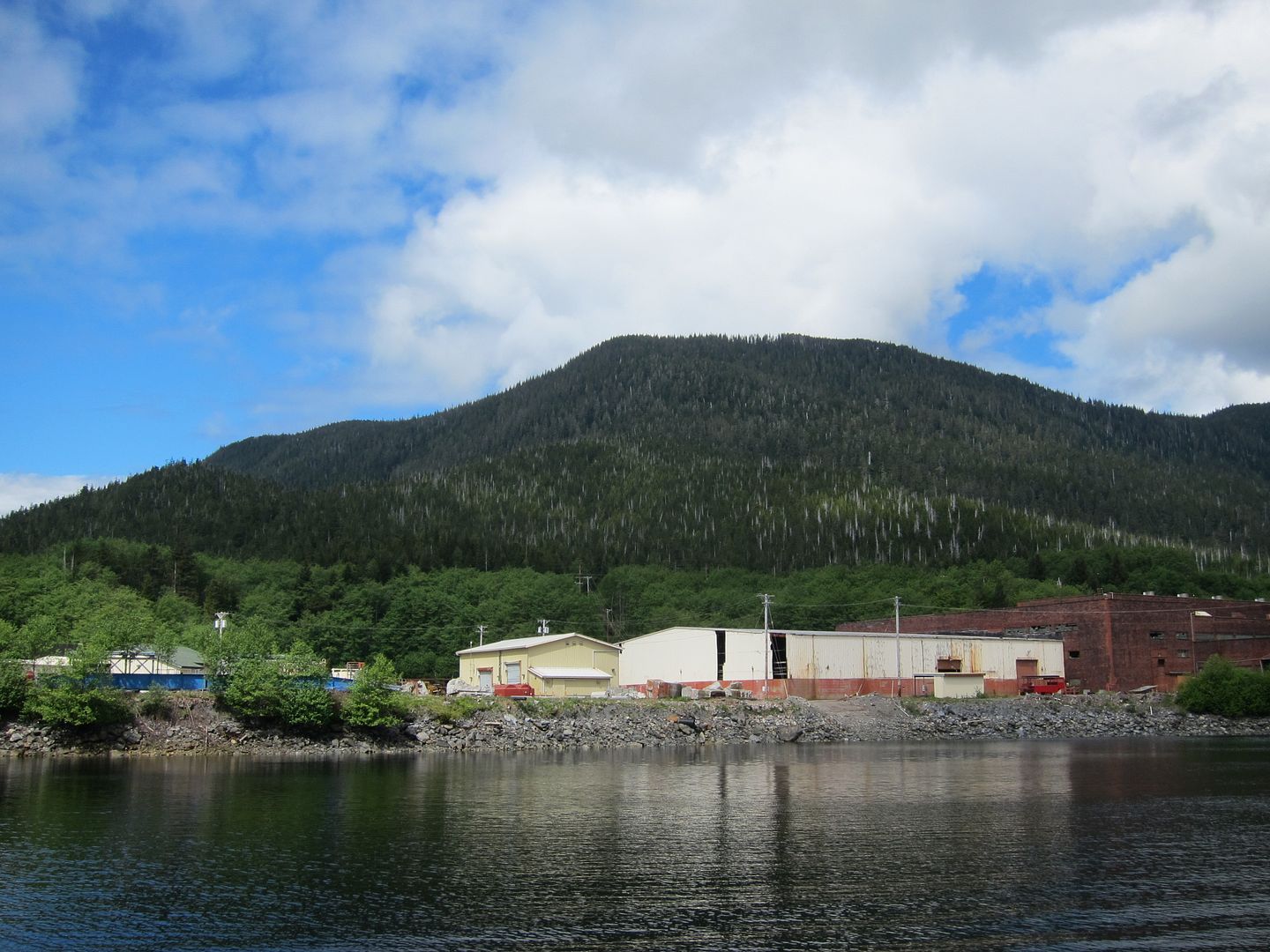 The whole excursion was definitely a bit of sensory overload between trying to focus on the narration, looking at the beauty around us, and also enjoying being out in the open air on this gorgeous day.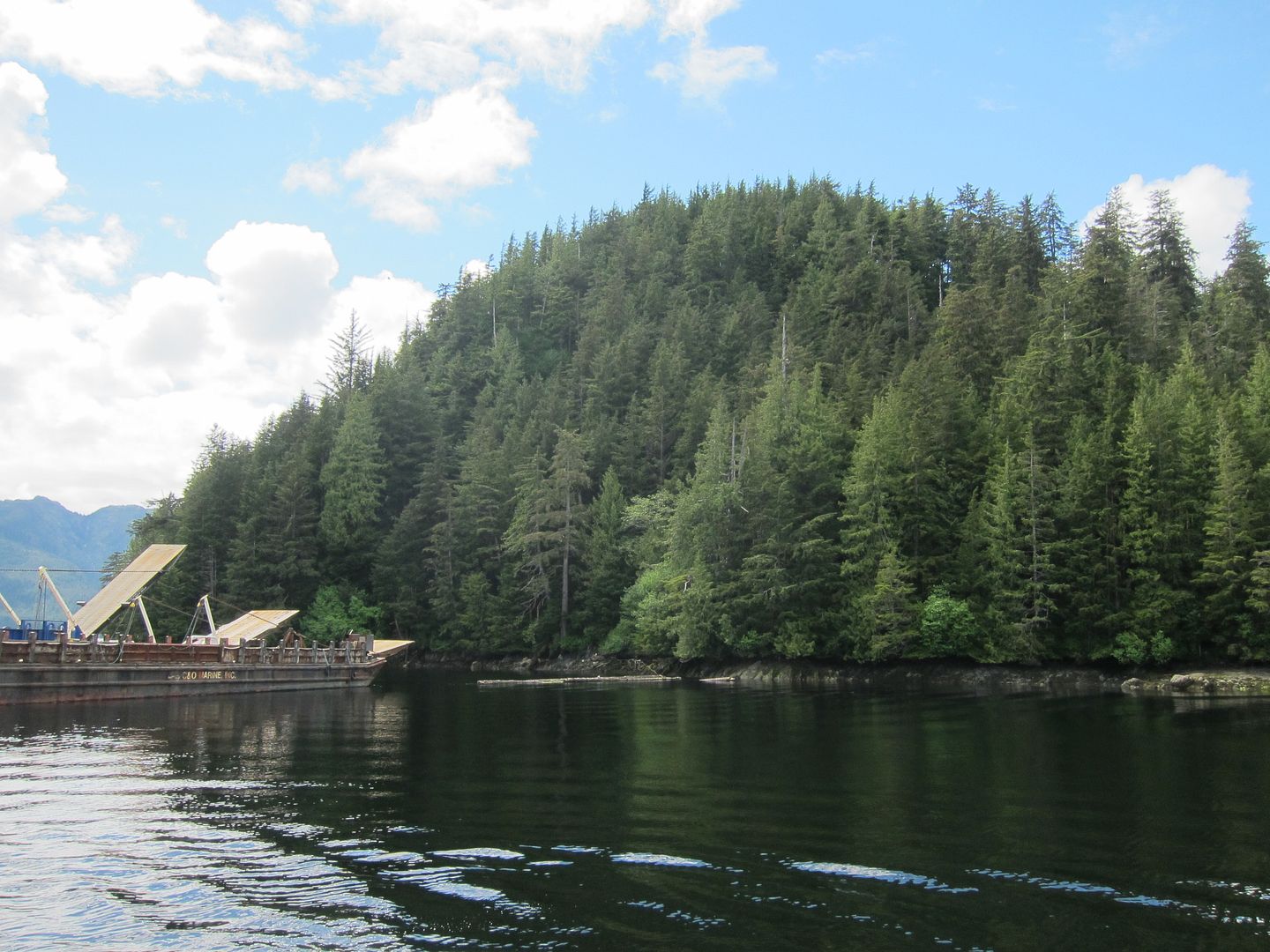 I took fewer pictures on this boat ride than I might typically because I realized that my camera certainly had its limitations (point-and-shoots aren't typically designed for far off wildlife photography), and I didn't want to spend the whole time trying to get pictures of eagles instead of watching them.
I still occasionally took a few snaps, but they don't really showcase how lengthy our boat journey was.
Another nest—an empty one this time.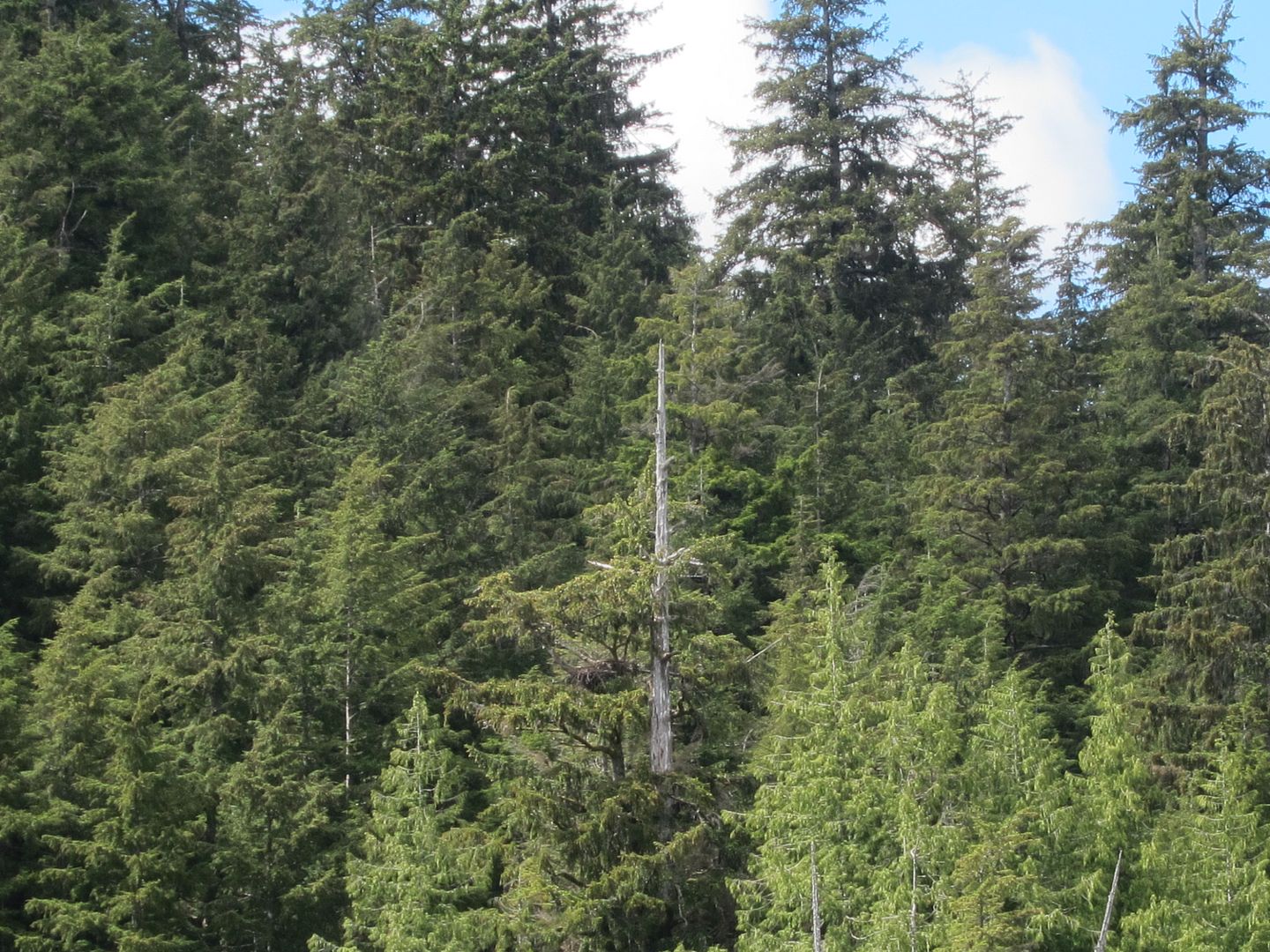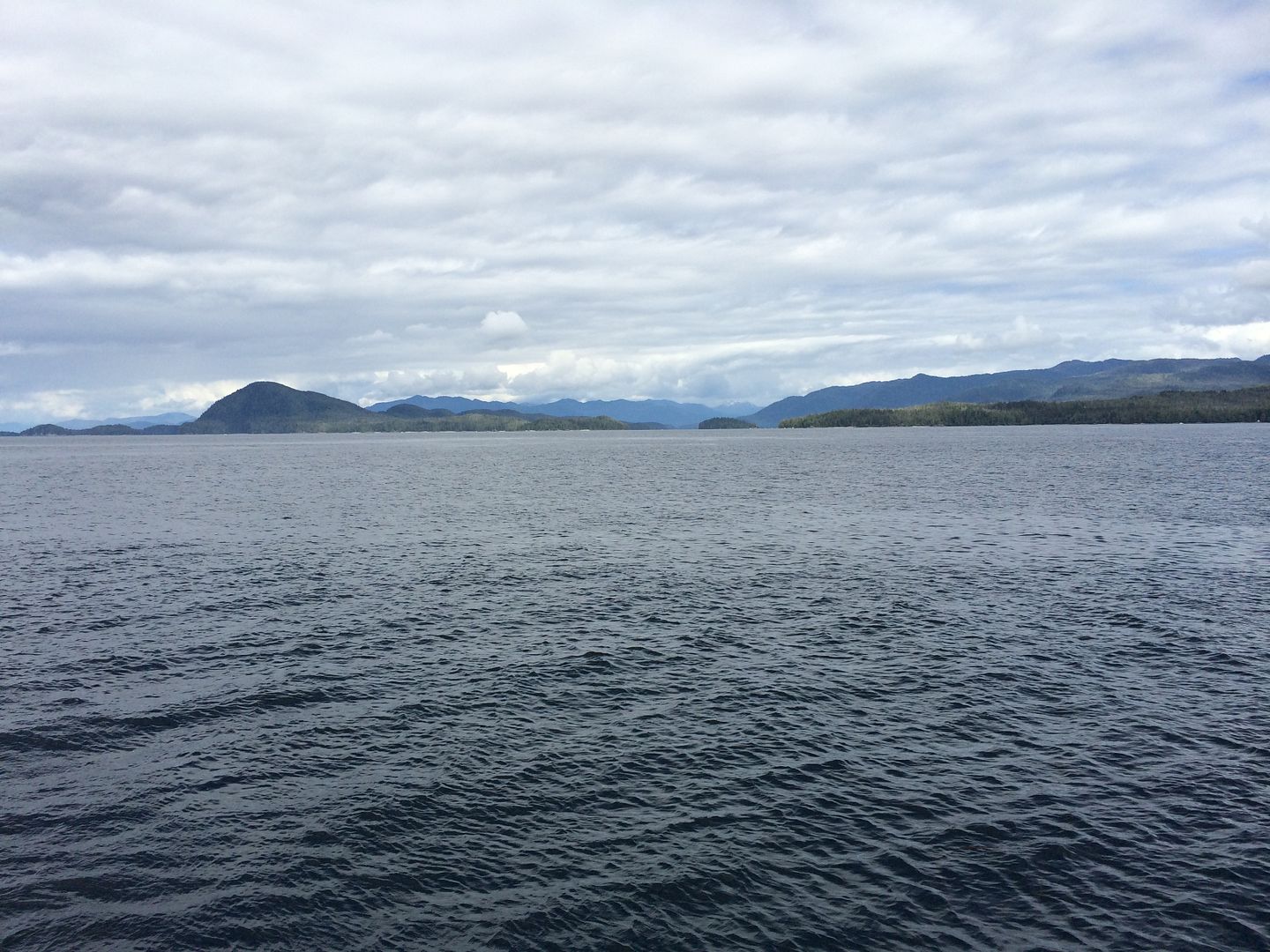 I think it took about 45 minutes for us to get to the Guard Island Lighthouse that is mentioned in the name of this Port Adventure (Lighthouse, Totems, and Eagles). Before we got there, the crew announced that our spread of snacks was available to eat below deck. They mostly just had cheese, crackers, and beverages, but it was nice for a nosh.
We pulled up alongside the lighthouse while almost everyone was still eating down below, but we all filed back up on deck to enjoy the views and take our photos.
We learned from the recorded narration that there are frequently whales and harbor seals near the lighthouse, but we weren't having a lucky wildlife day at all (except the eagles, of course), and we never saw any sign of movement.
Combining two elements from the excursion title, we actually realized that there were eagles perched on top of the lighthouse.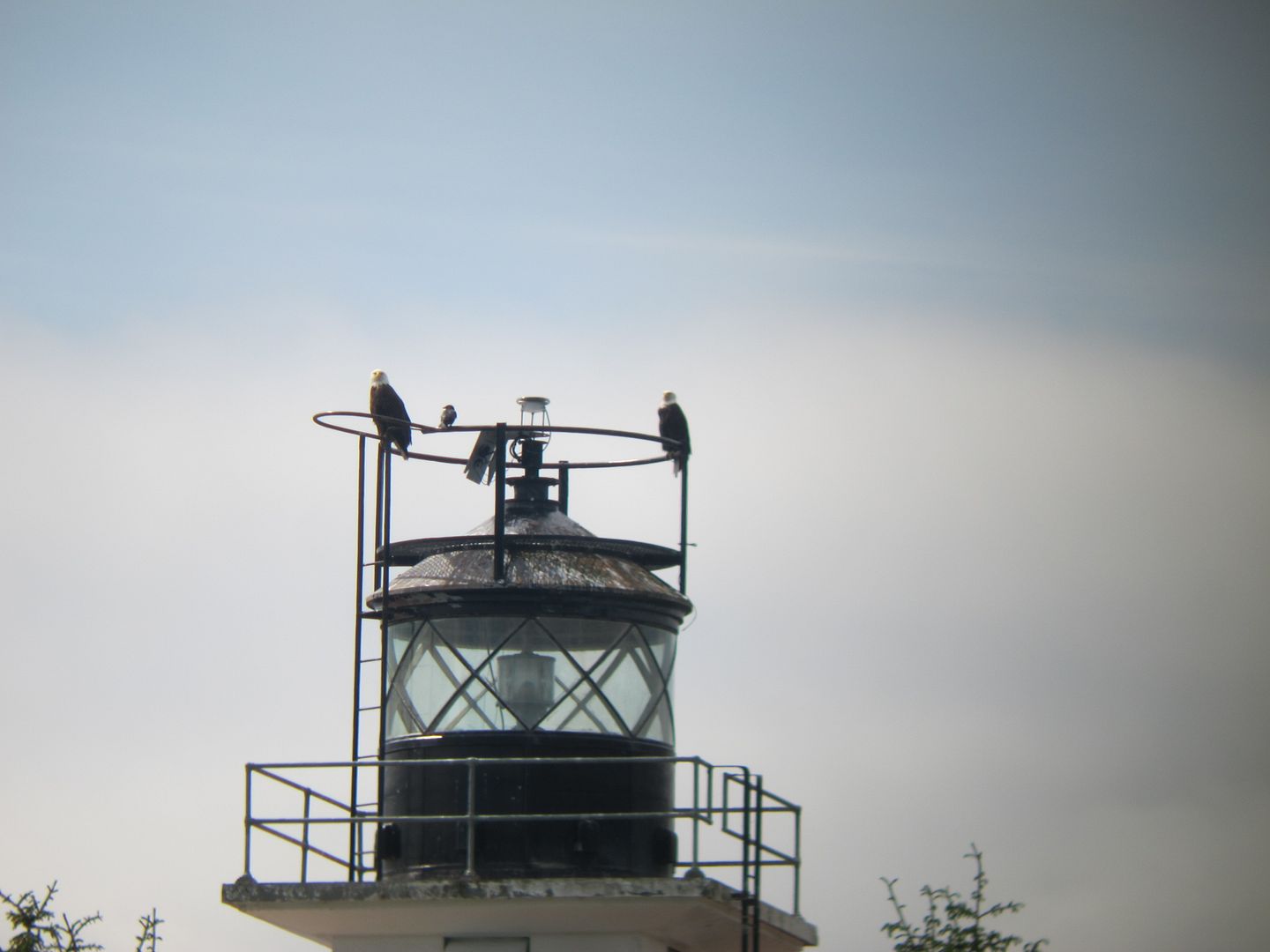 The boat lingered by the lighthouse for about five minutes before speeding off in another direction toward more eagles' nests and the "totems" portion of the excursion.
Previous Post | Next Post
Table of Contents
Support the Wandering Mouseketeers and get yourself a little something! Do your online shopping via our Amazon link!
Follow



Share