Chapter 182
It's Carol-Singers!
---
Previous Post | Next Post
Table of Contents
December 1-7, 2013
 We went to Irvine Spectrum to get some pizza at Pieology and walk around, and they had this interesting faux "it's a small world" facade/kids' play area to try to entice people to check out the holiday version at Disneyland.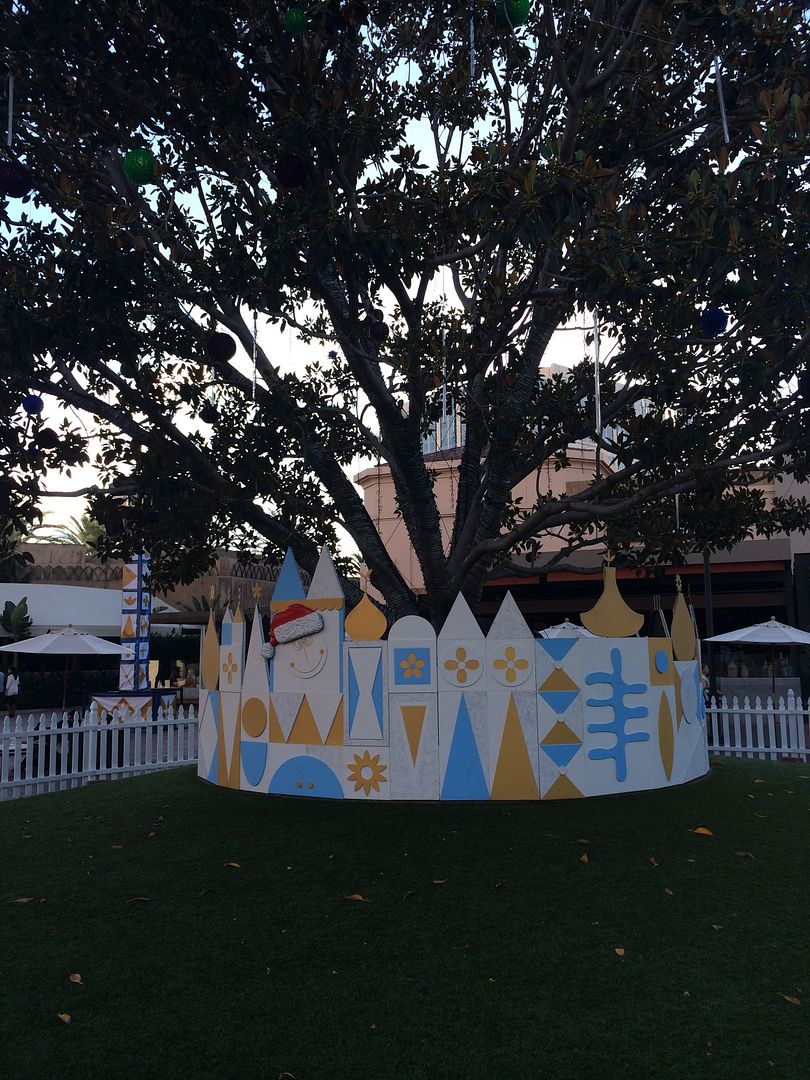 The next day, we actually went back to Irvine with the intention of seeing if we could go up in the big balloon at the Orange County Great Park.
Unfortunately, we didn't realize that the balloon had very specific hours and wouldn't be open when we showed up. The park does have an interesting Orange County timeline printed on the sidewalk, however, and (of course) Disneyland had a prominent entry.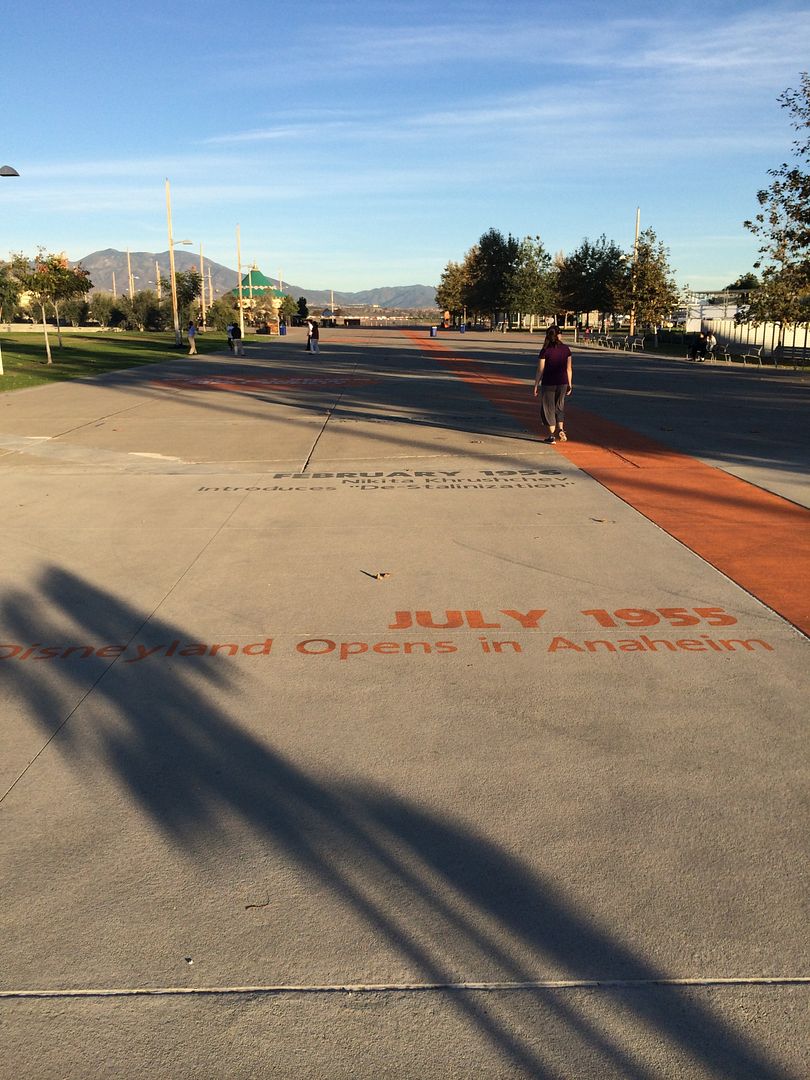 This is where we would have gotten on the balloon (which seems pretty similar to Characters in Flight at Walt Disney World) if it had been open.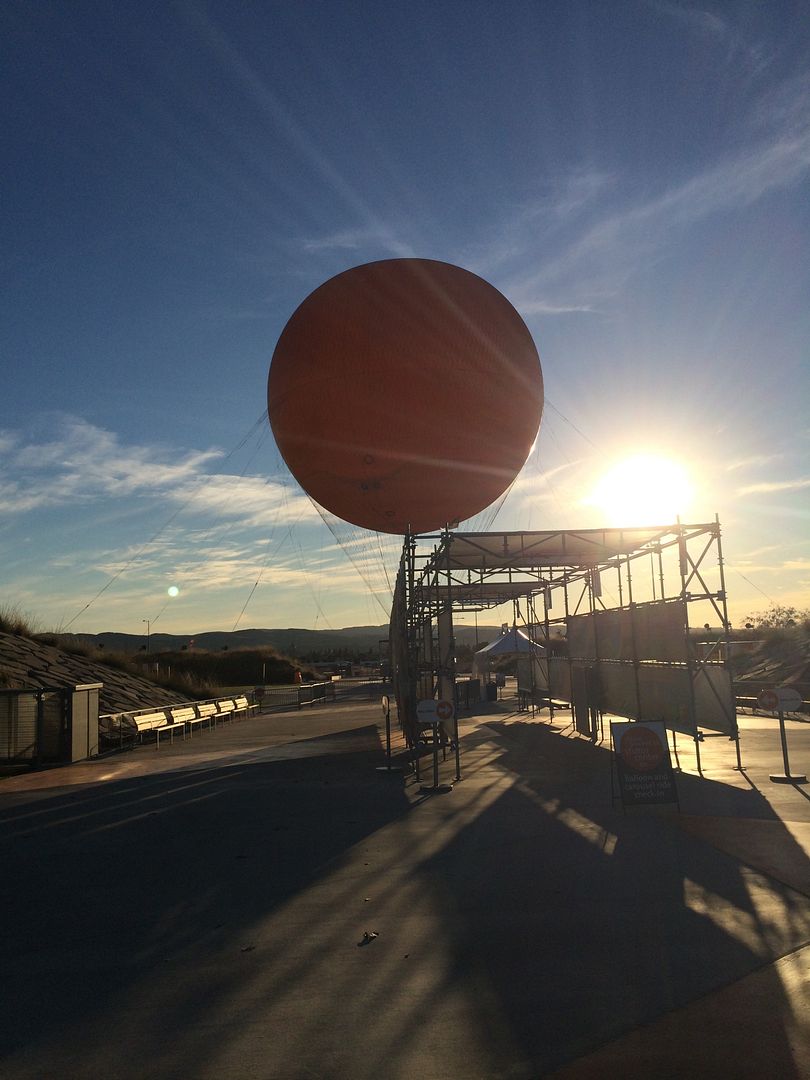 There was also this neat carousel by the balloon.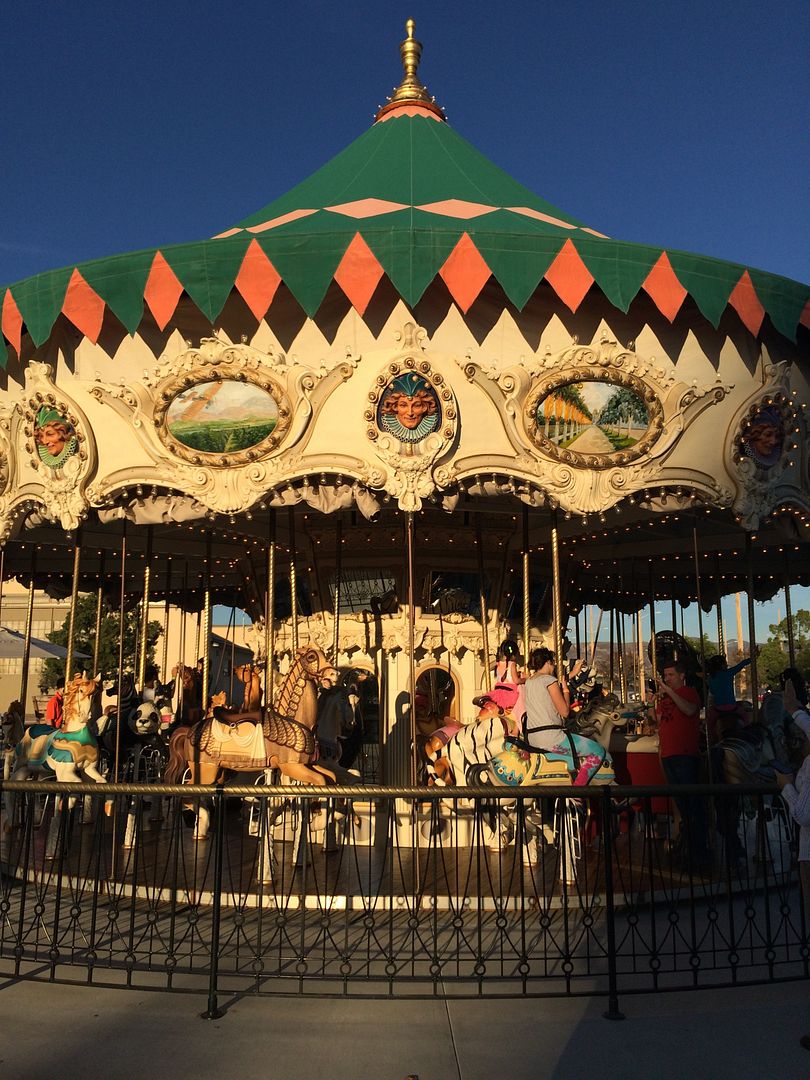 Back home, we started decorating the balcony for Christmas.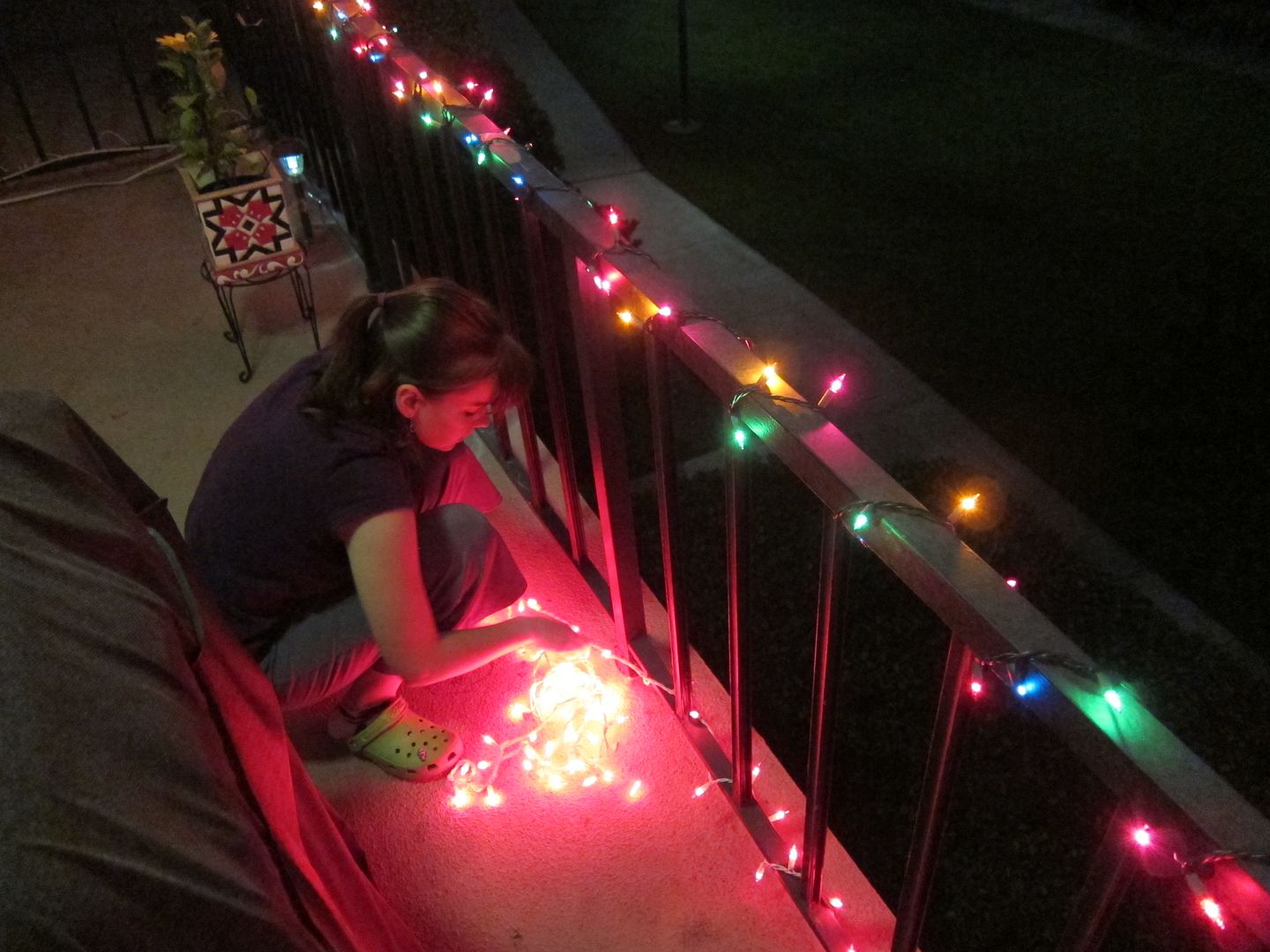 Here's how it ended up.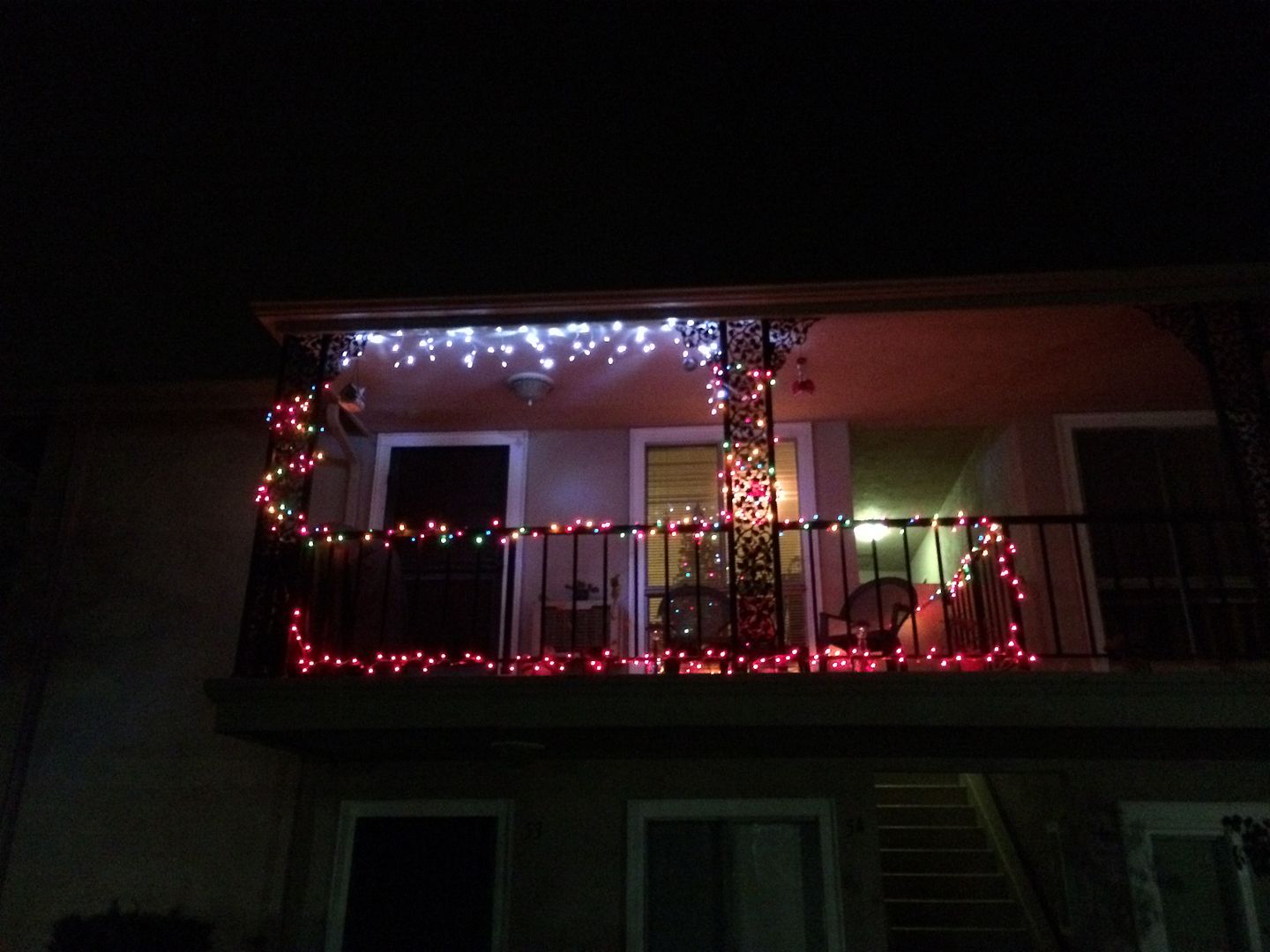 When we headed to Disneyland on Tuesday, December 3rd, we went over after work and didn't have much time left before the park was set to close (shorter hours are a hallmark of the season between Thanksgiving and Christmas).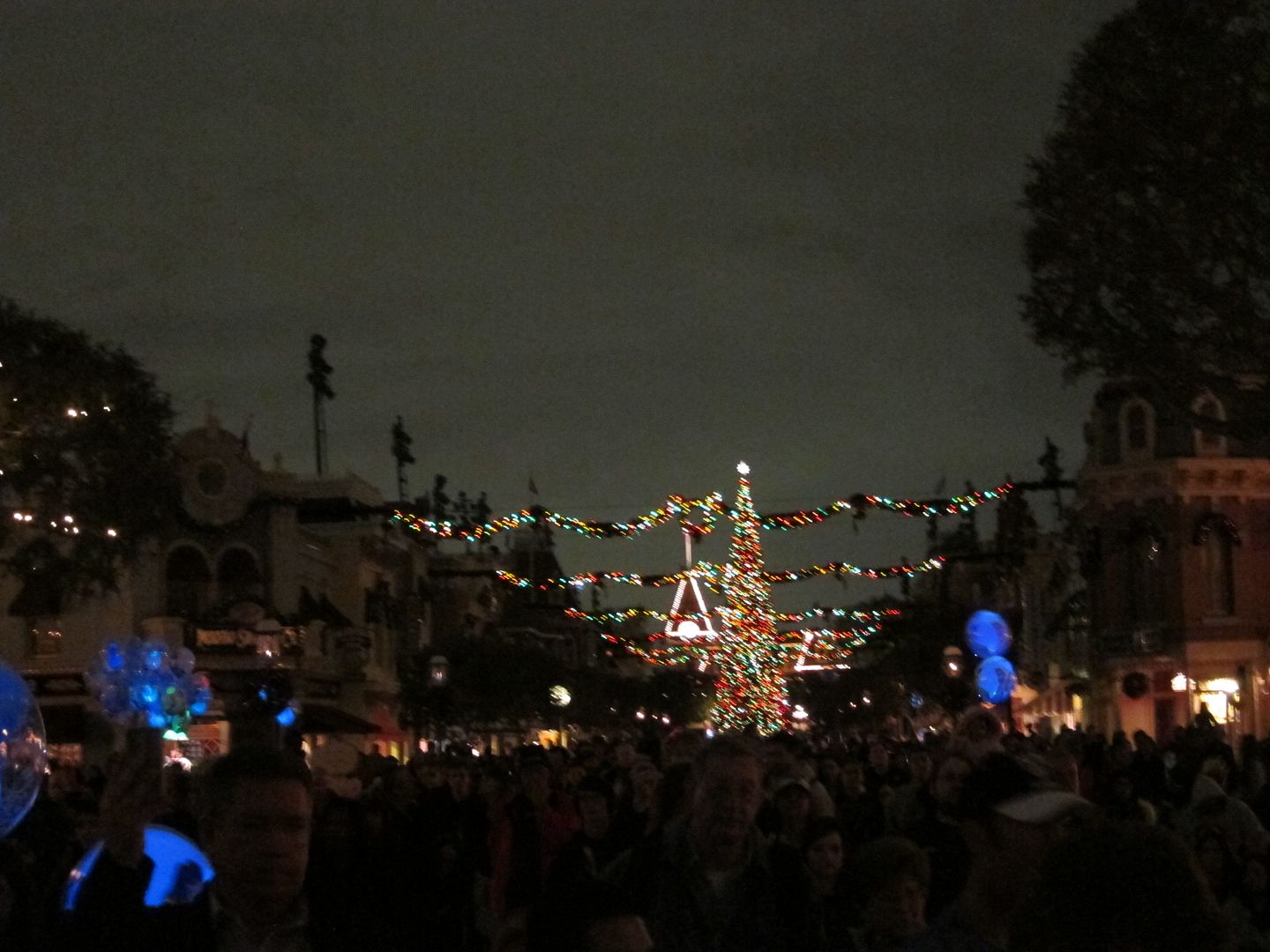 The castle-lighting was about to take place, so we grabbed spots in the hub, excited to see the snoap fall.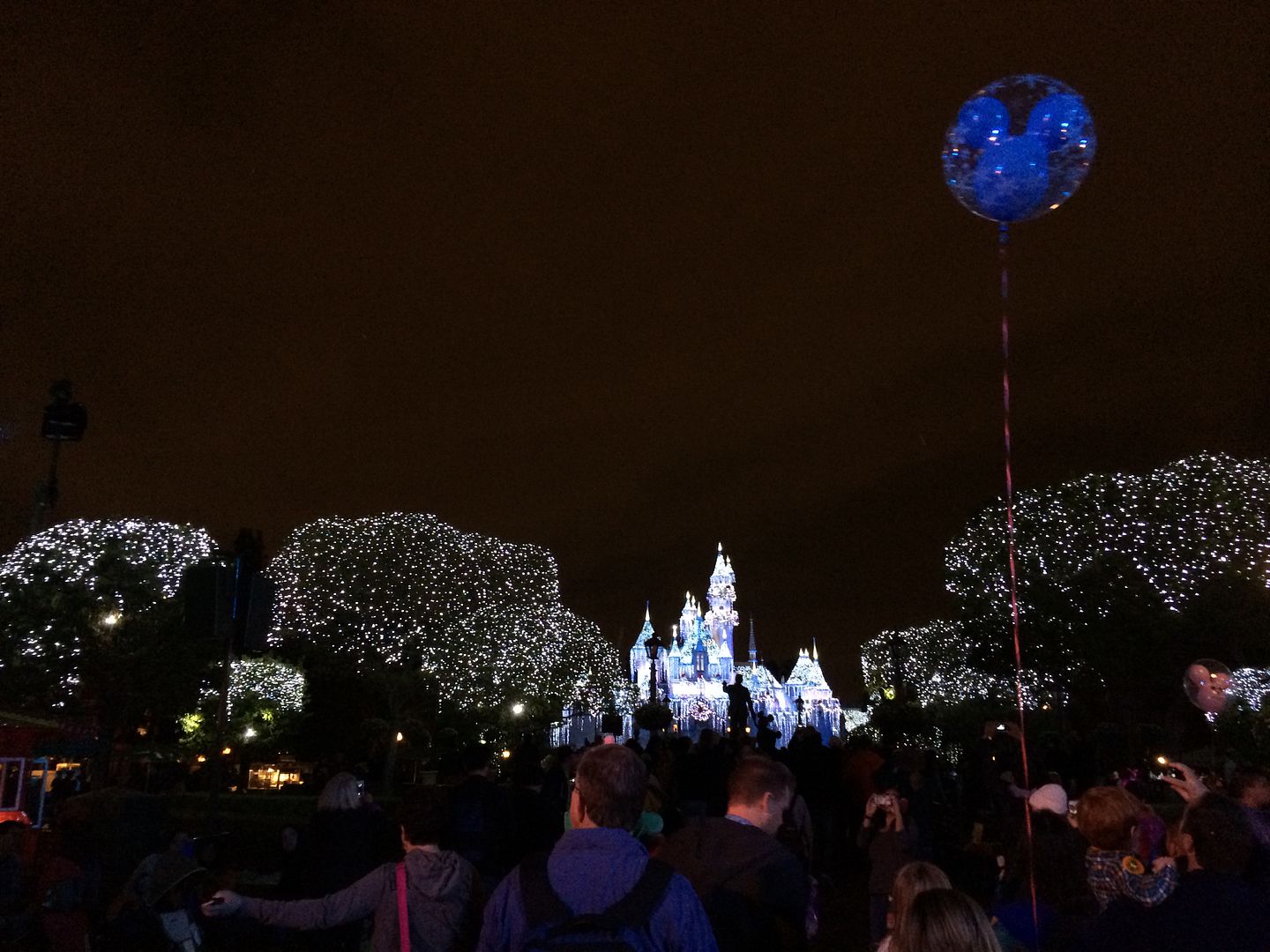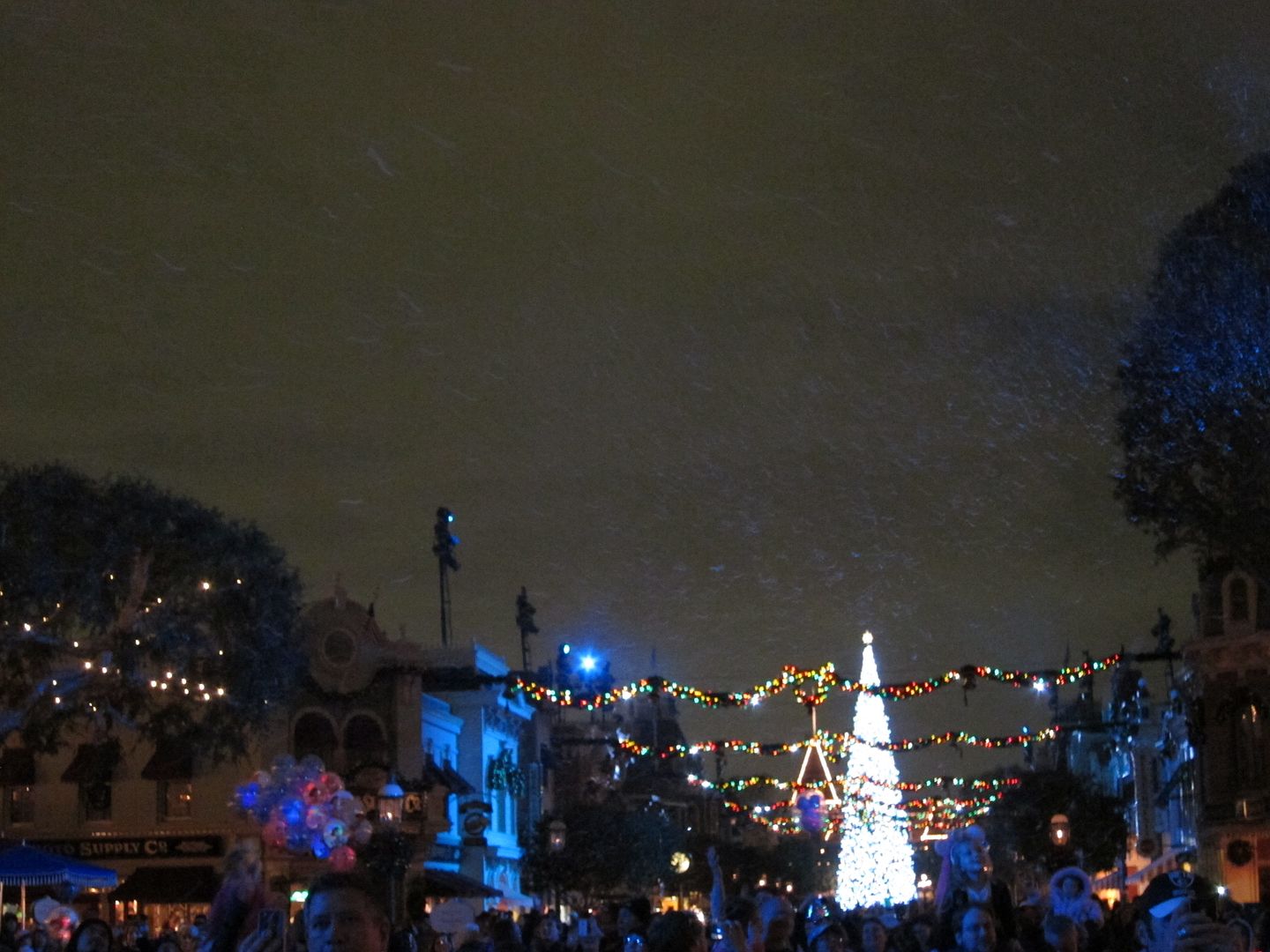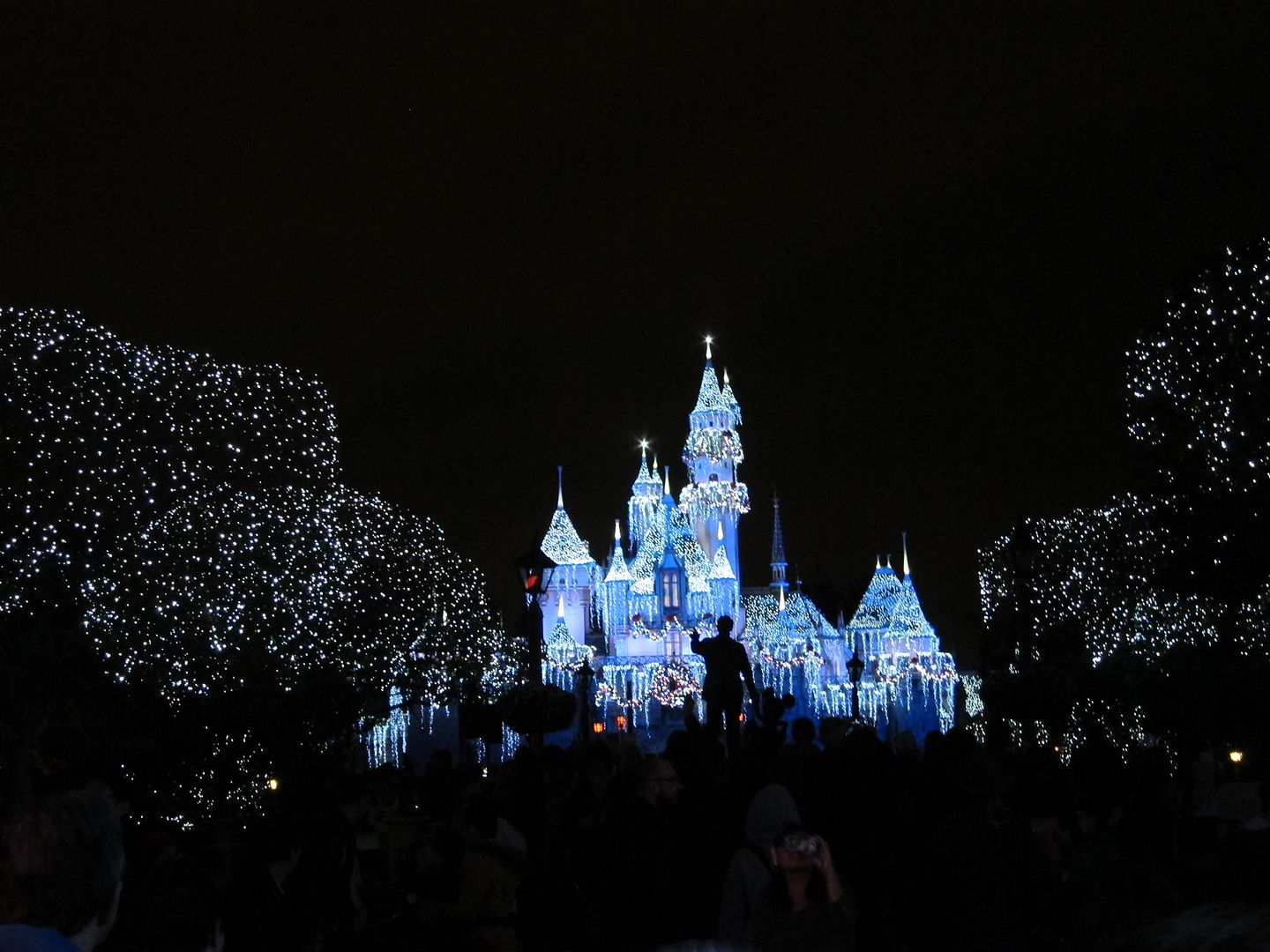 We had wanted to go to Fantasyland, but its attractions were already closed for fireworks, so we went to the west side of the park instead.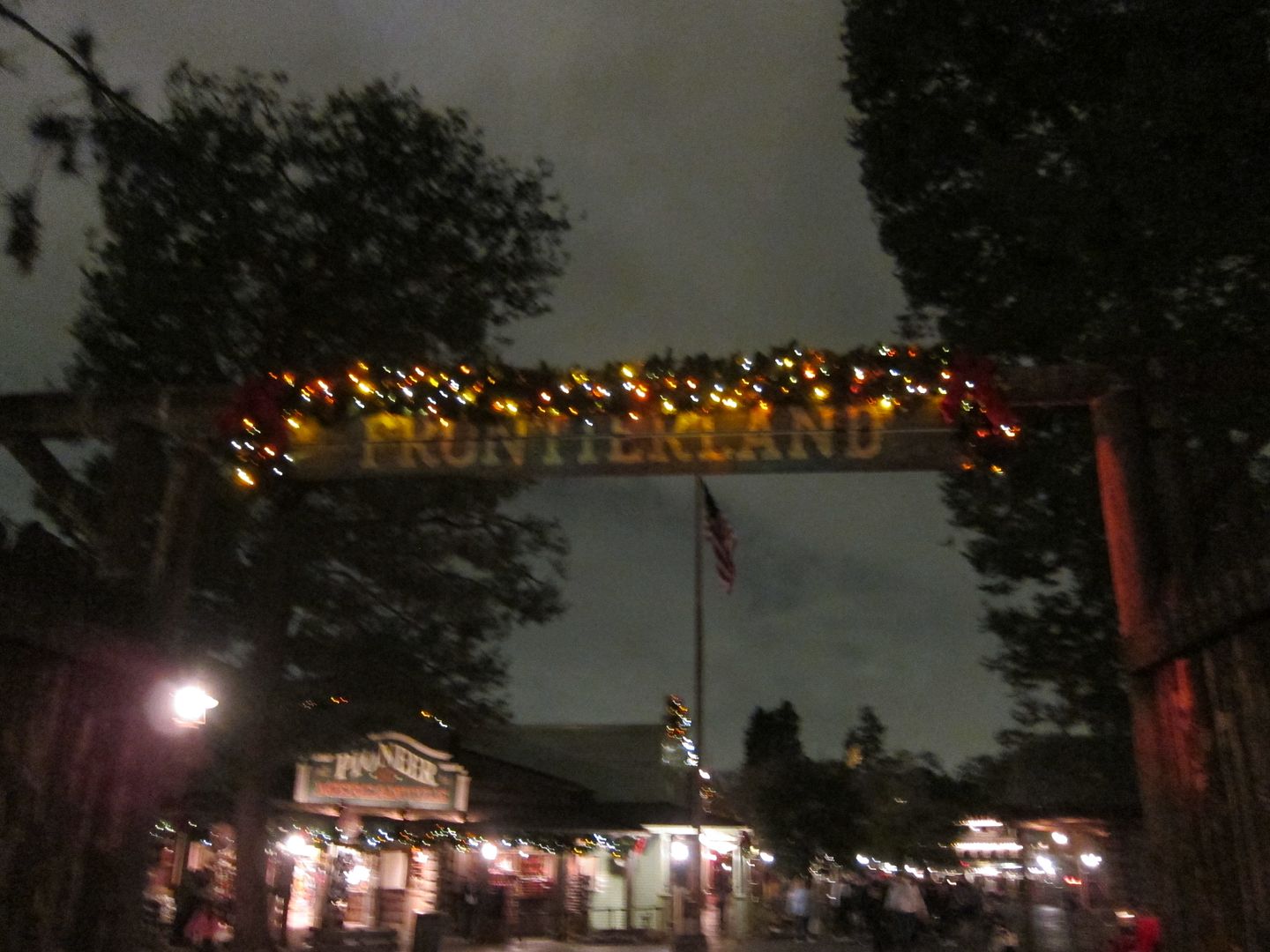 After riding the Haunted Mansion, I convinced Tracy that going on Splash Mountain wouldn't be that bad of an idea because we were wearing jackets that would keep us from feeling too wet even if we did get splashed.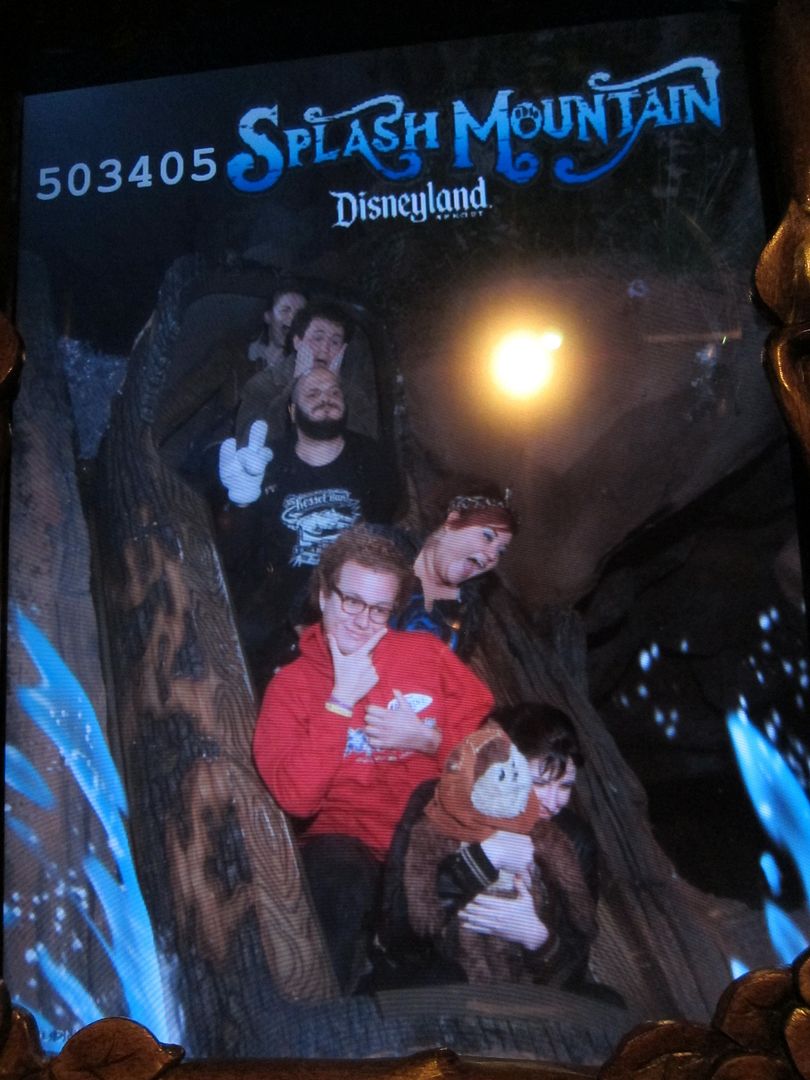 What we weren't prepared for was the random splash that sloshed up from the side of the log and soaked us both.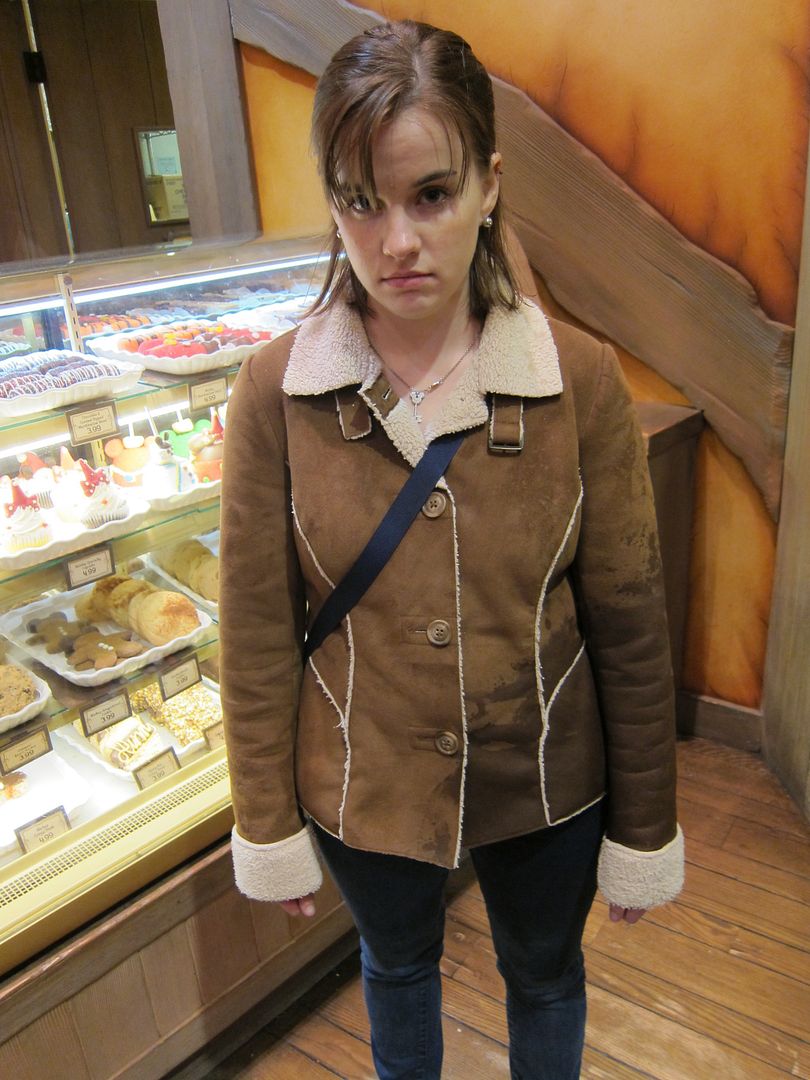 Tracy was not happy, but I convinced her to stick around the park long enough so we could get dessert. We opted for a Christmas Cake Pop from Pooh Corner.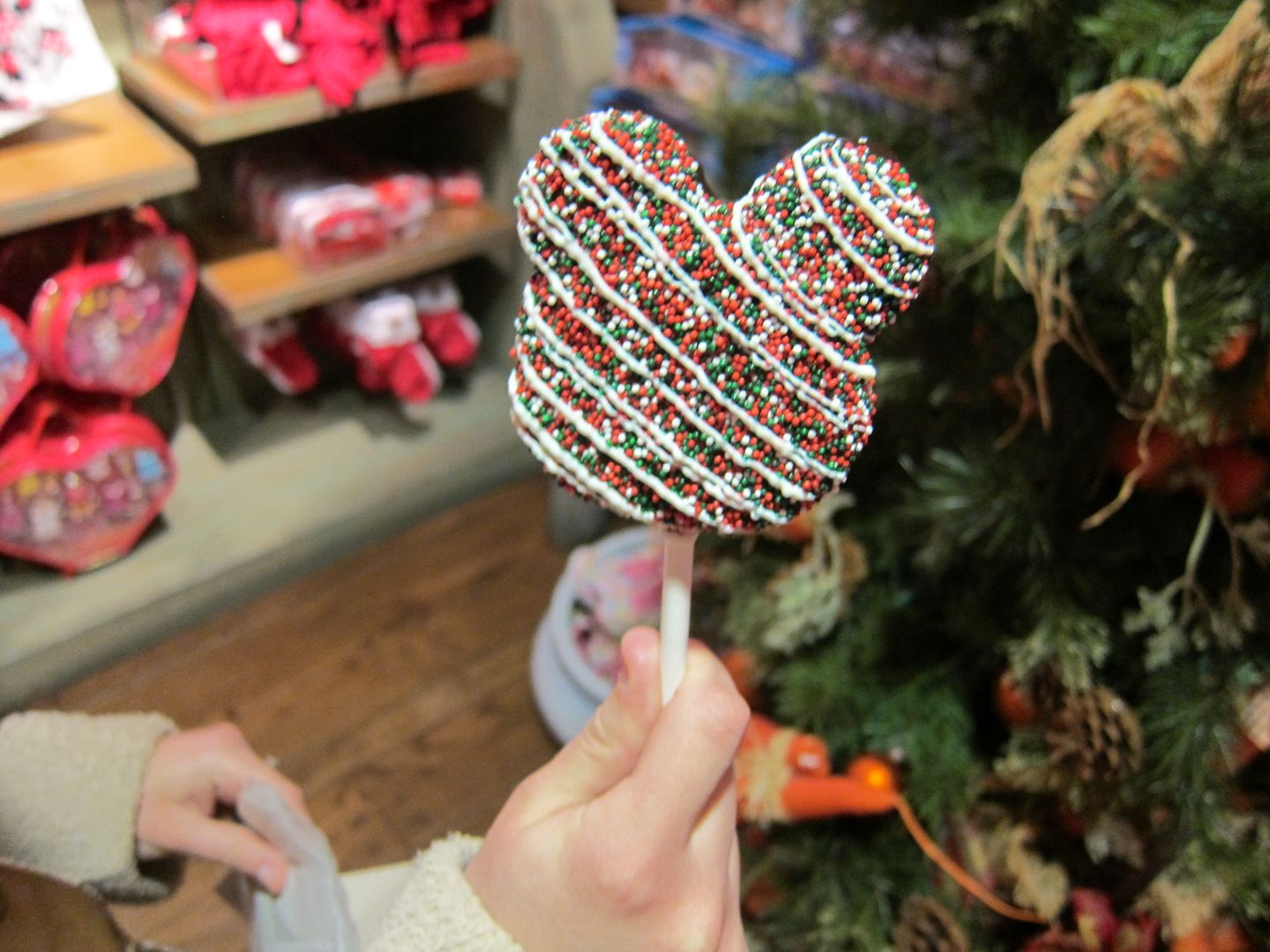 The park was closing anyway, so we tried to make a beeline toward the exit so that we could get out of our wet clothes. En route, I did stop for a second to take a photo of the Mark Twain looking pretty, all lit up.
We discovered that Crooky enjoyed sleeping underneath the Christmas tree and inside the monorail track—as long as we didn't scare him by turning the monorail on!
A few days later, we headed to the parks in the mid-afternoon and were able to catch a performance by the Buena Vista Street Community Bellringers.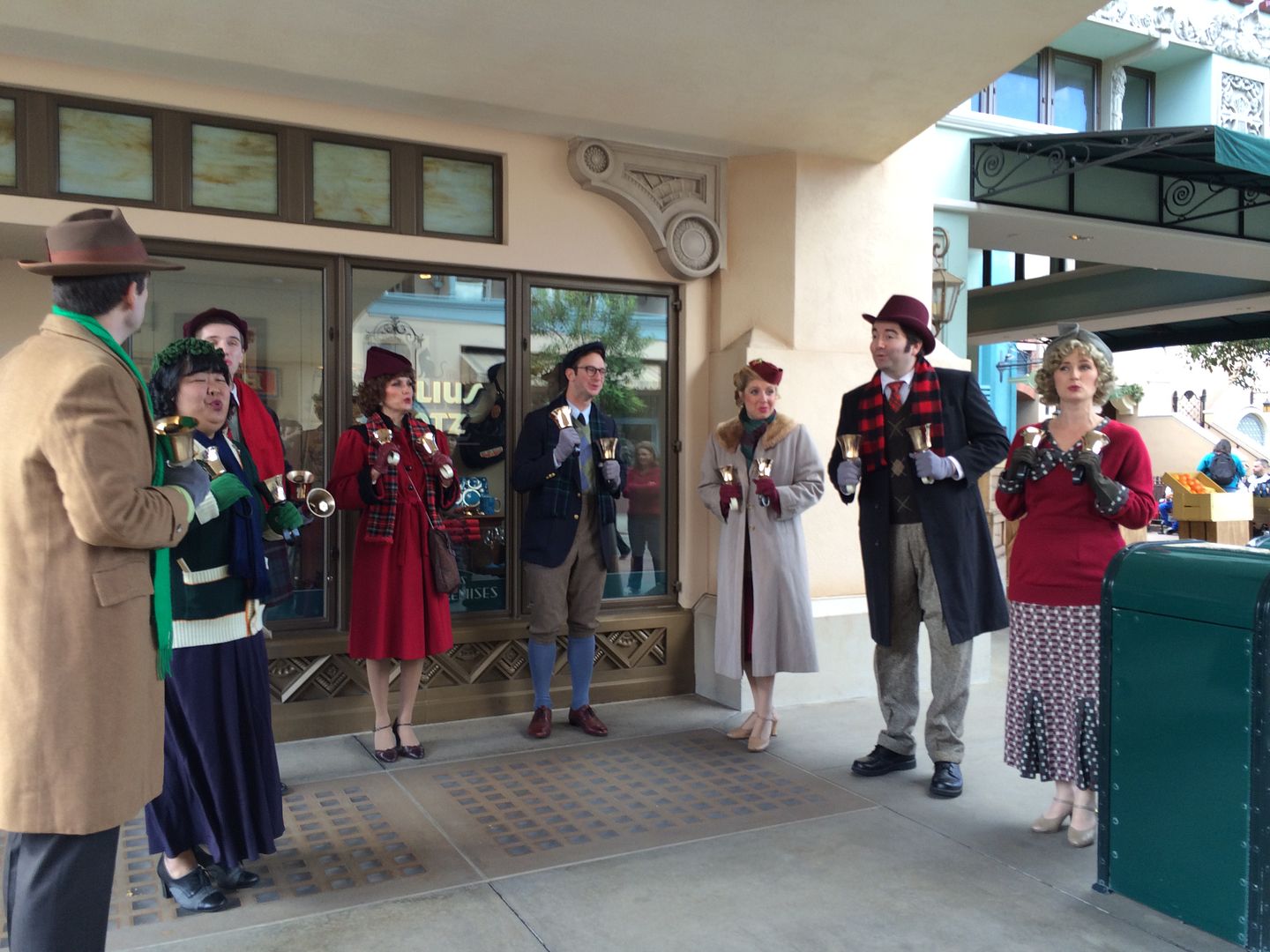 Their show was a lot of fun and starred lots of great characters.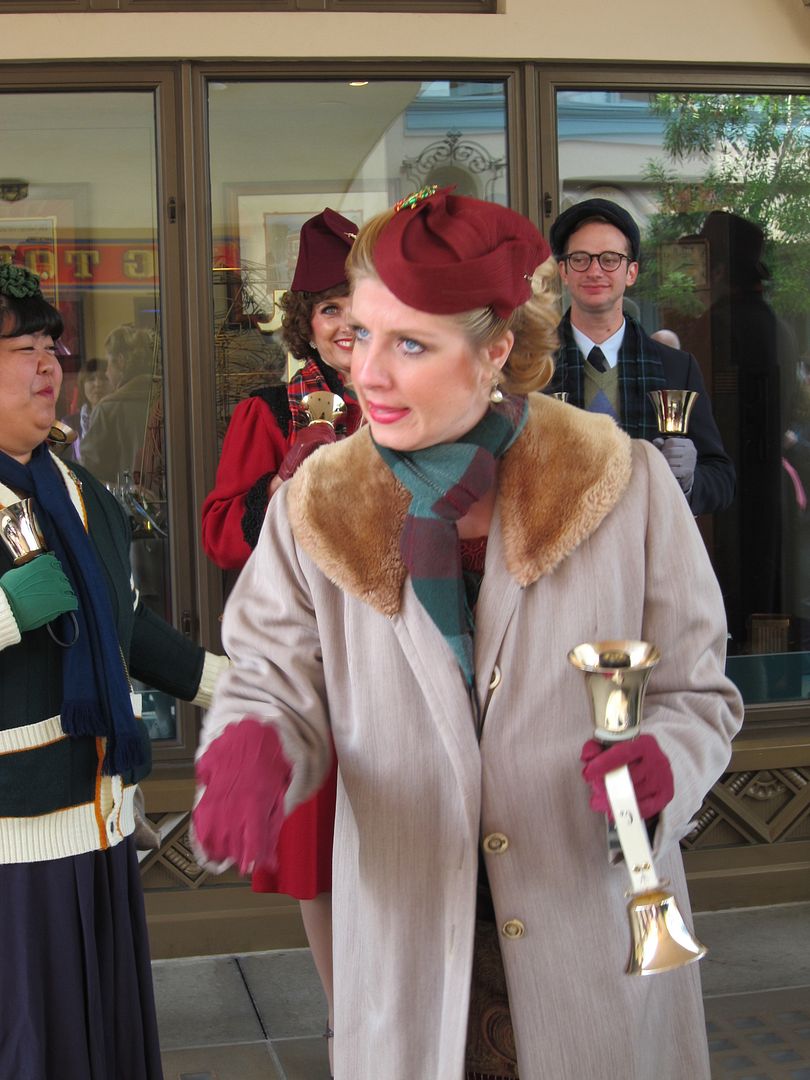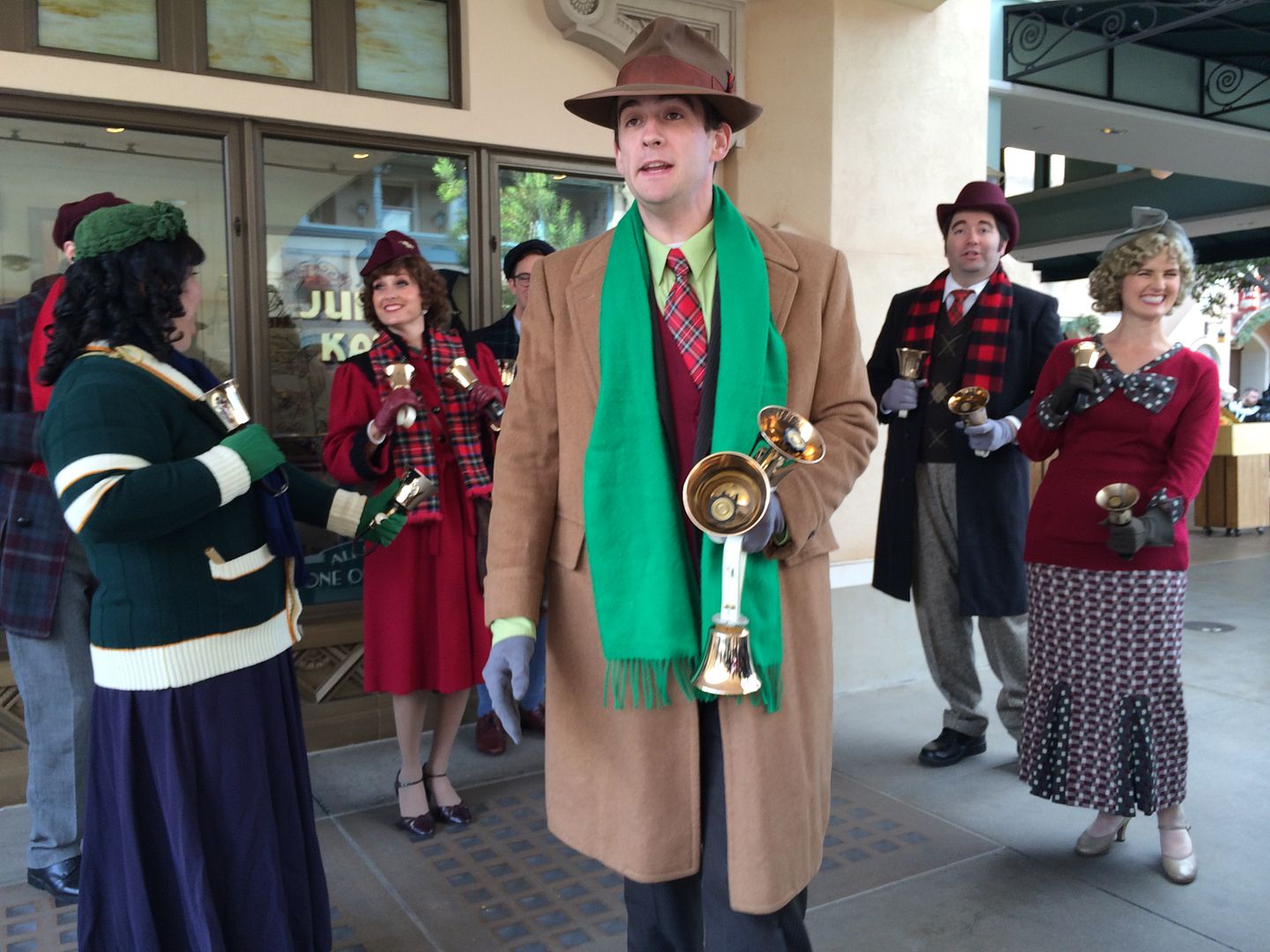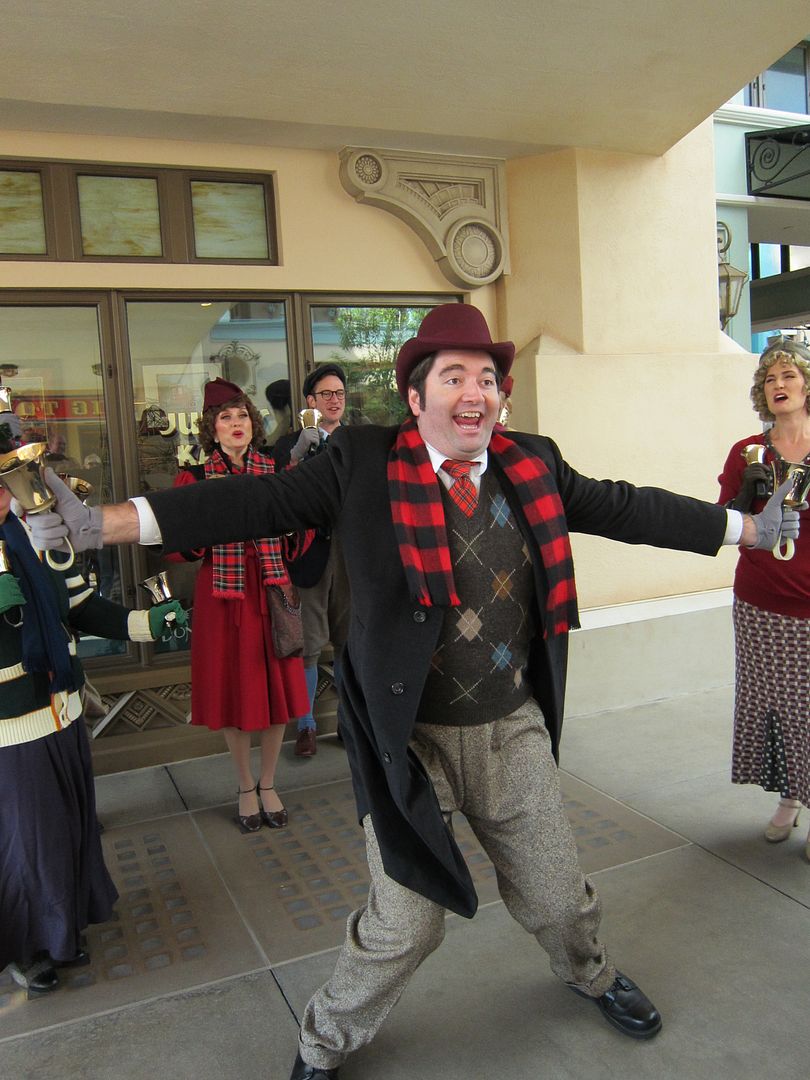 I'm always a sucker for any Christmas music, and I love carolers, in particular.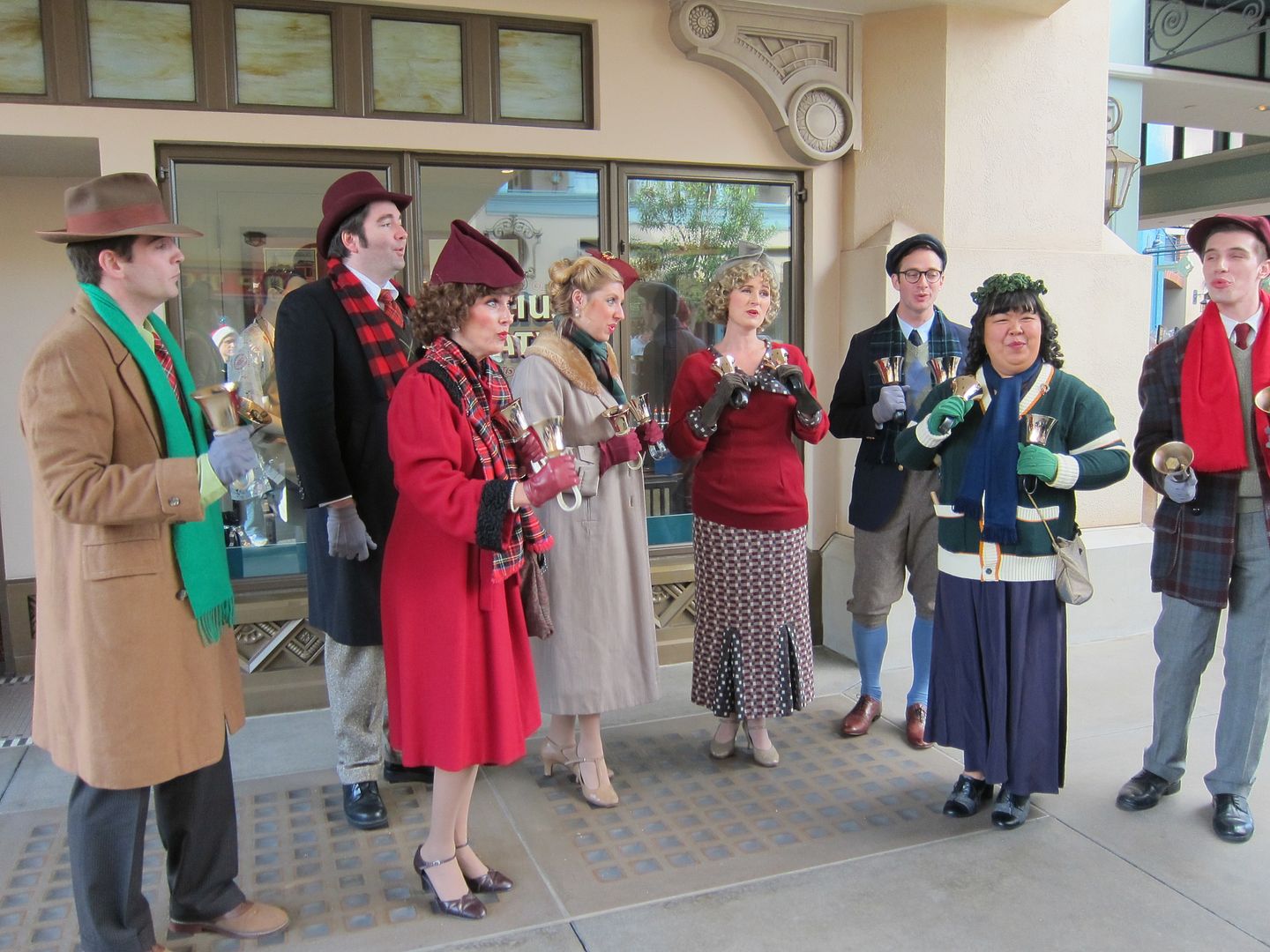 Next, we met Pluto is his Christmas best.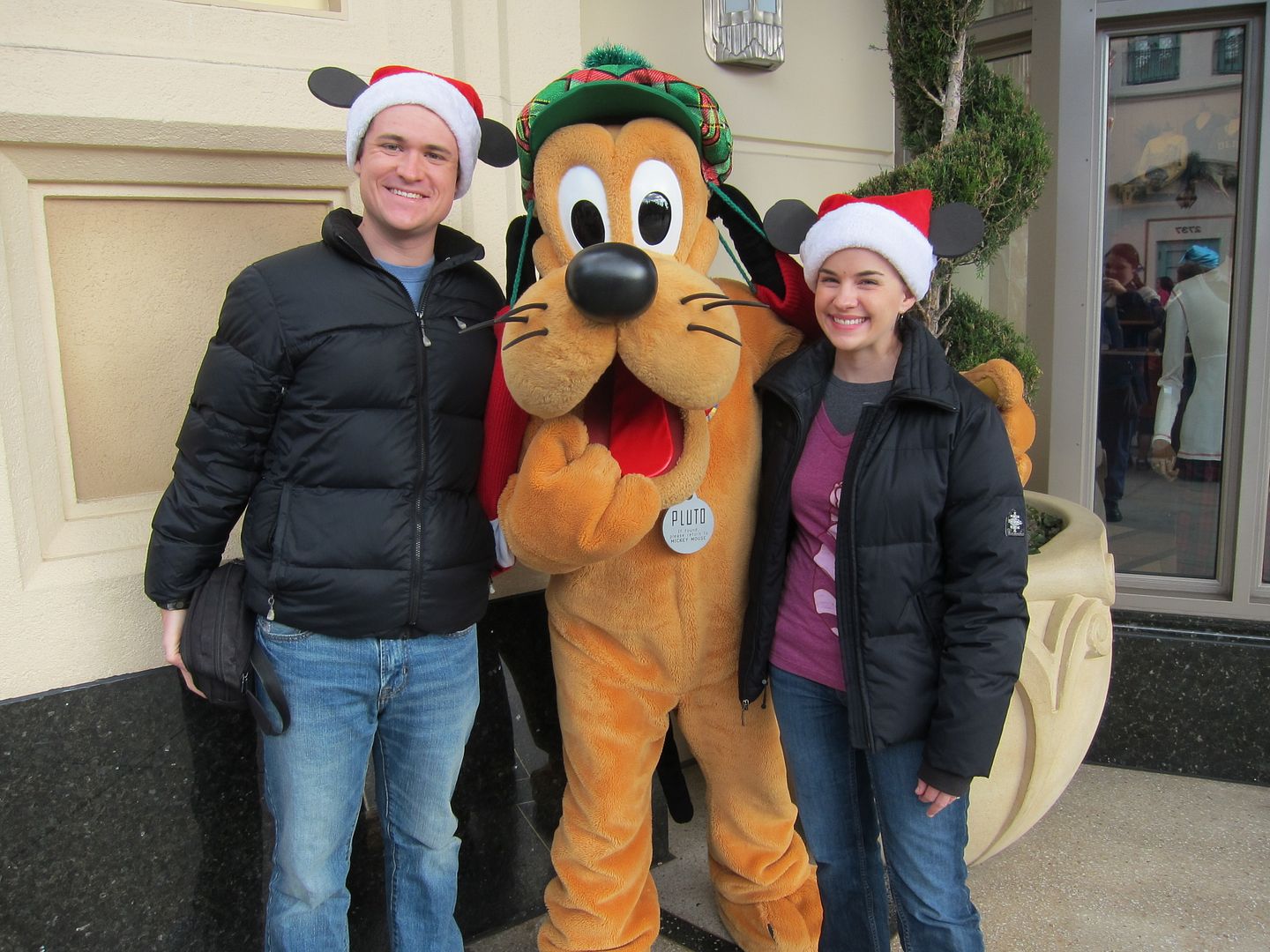 We hadn't really seen the holiday decorations in Cars Land during the day, so we walked there next and posed with the mascot at the entrance.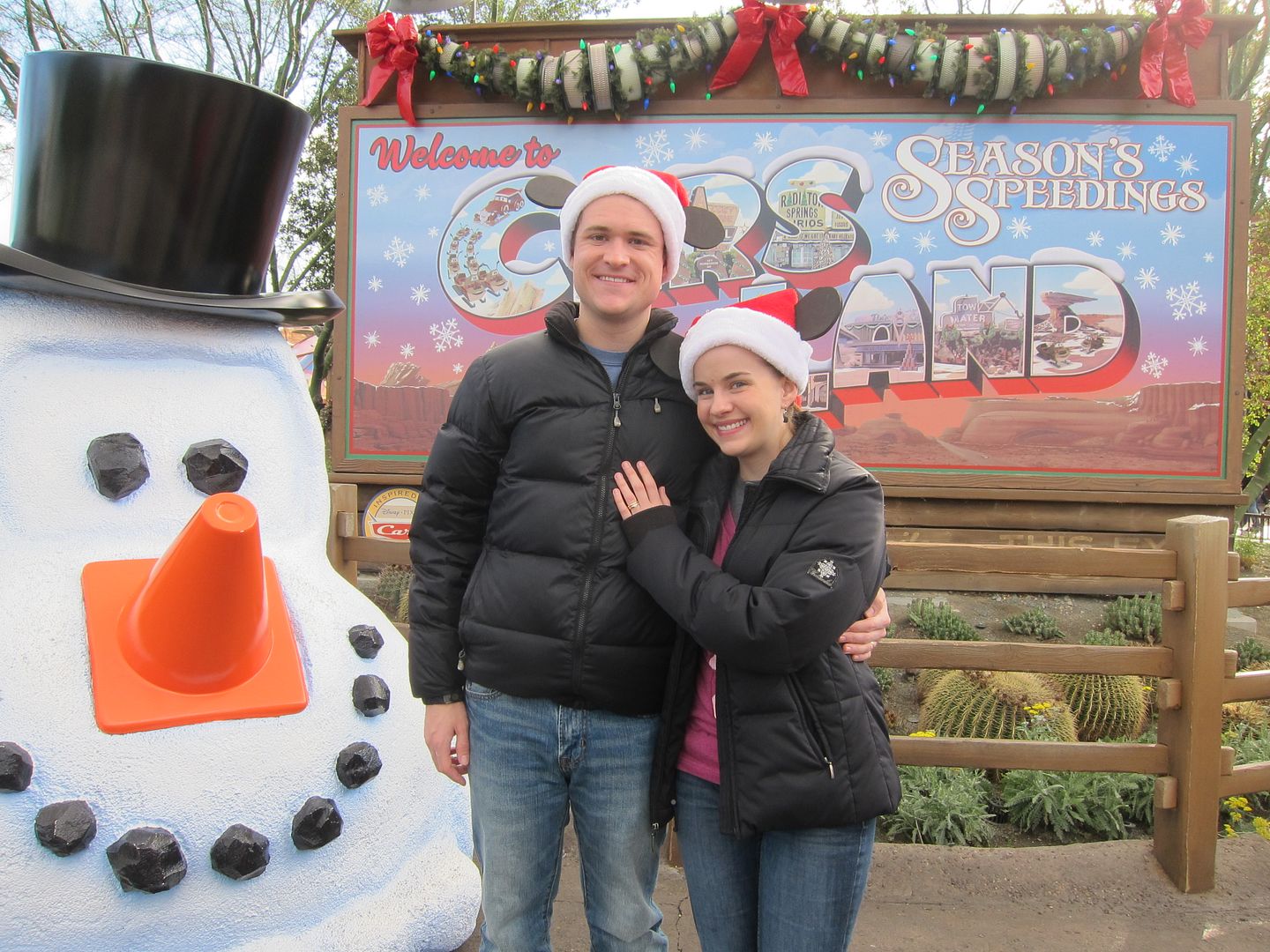 Another spot we hadn't checked out yet was Hollywood Land, where Santa himself has a fun presence.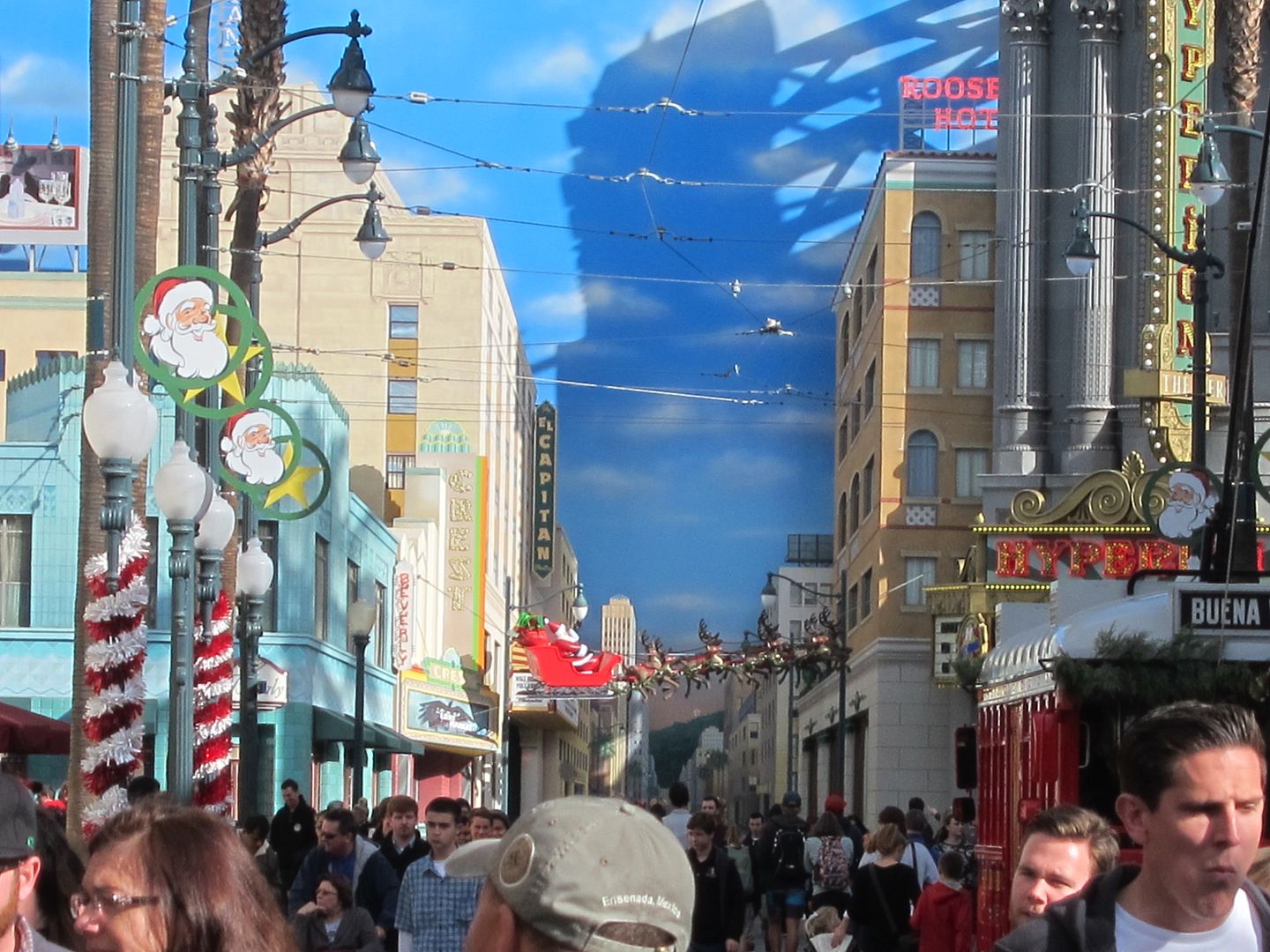 Tracy wanted to do some shopping at Elias and Co., and as we rounded the bend, we saw this adorable service dog drinking from a water bottle outside the store.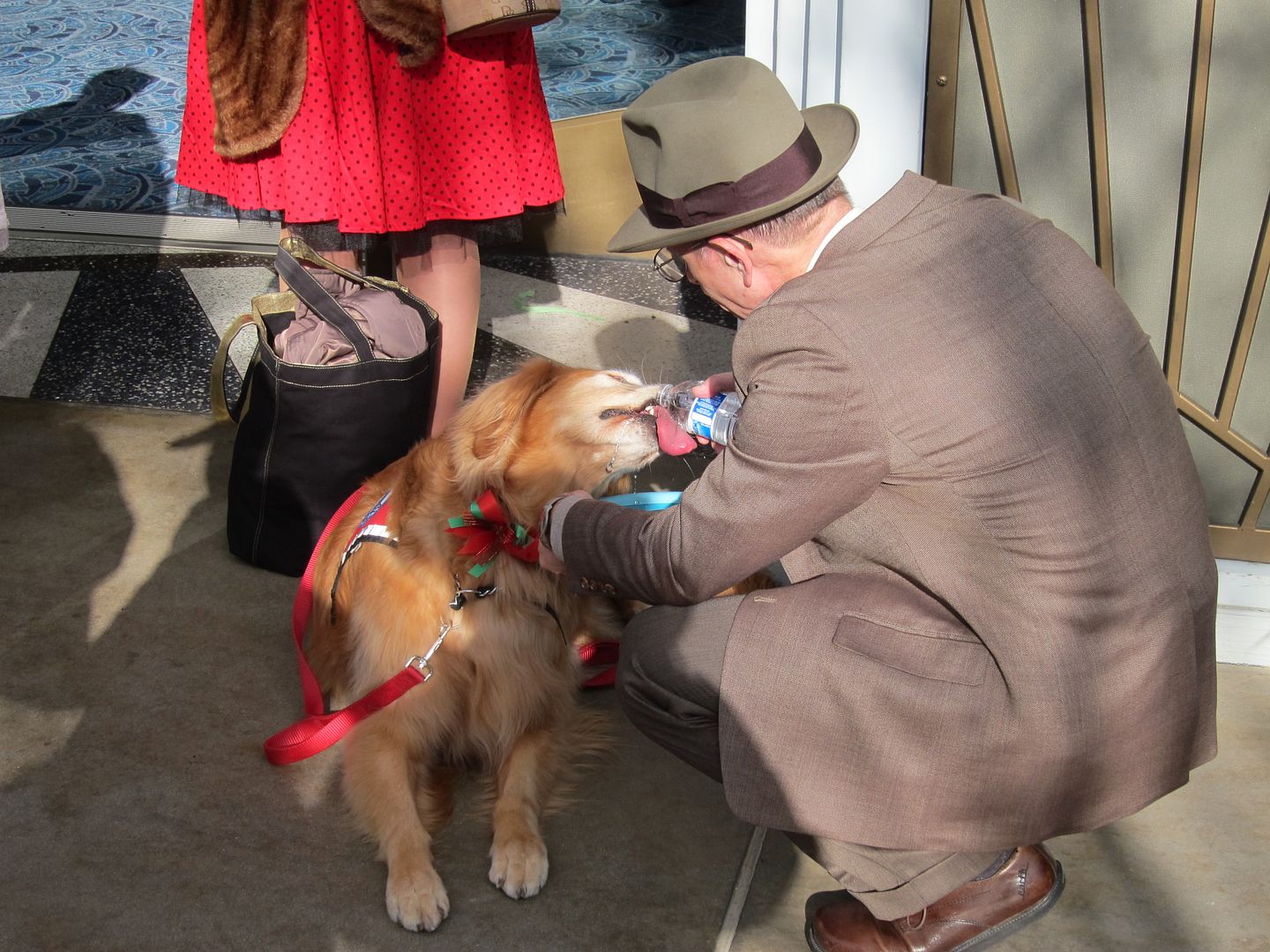 Here are some closeups of the DCA tree.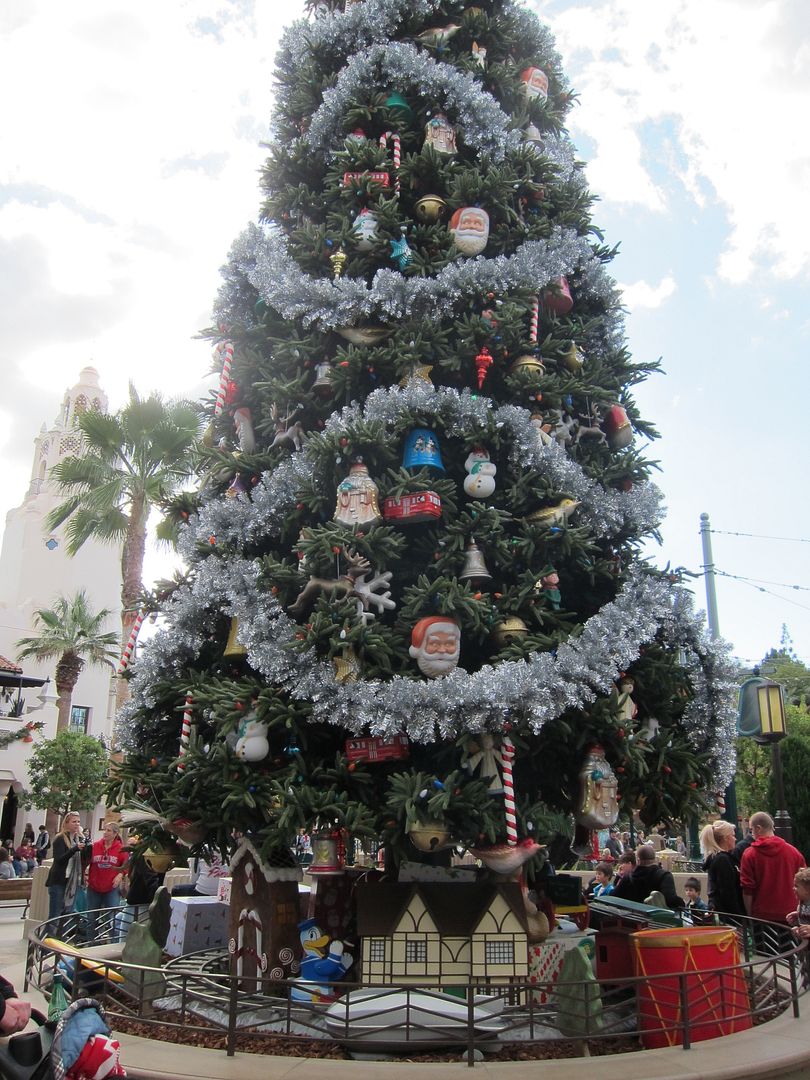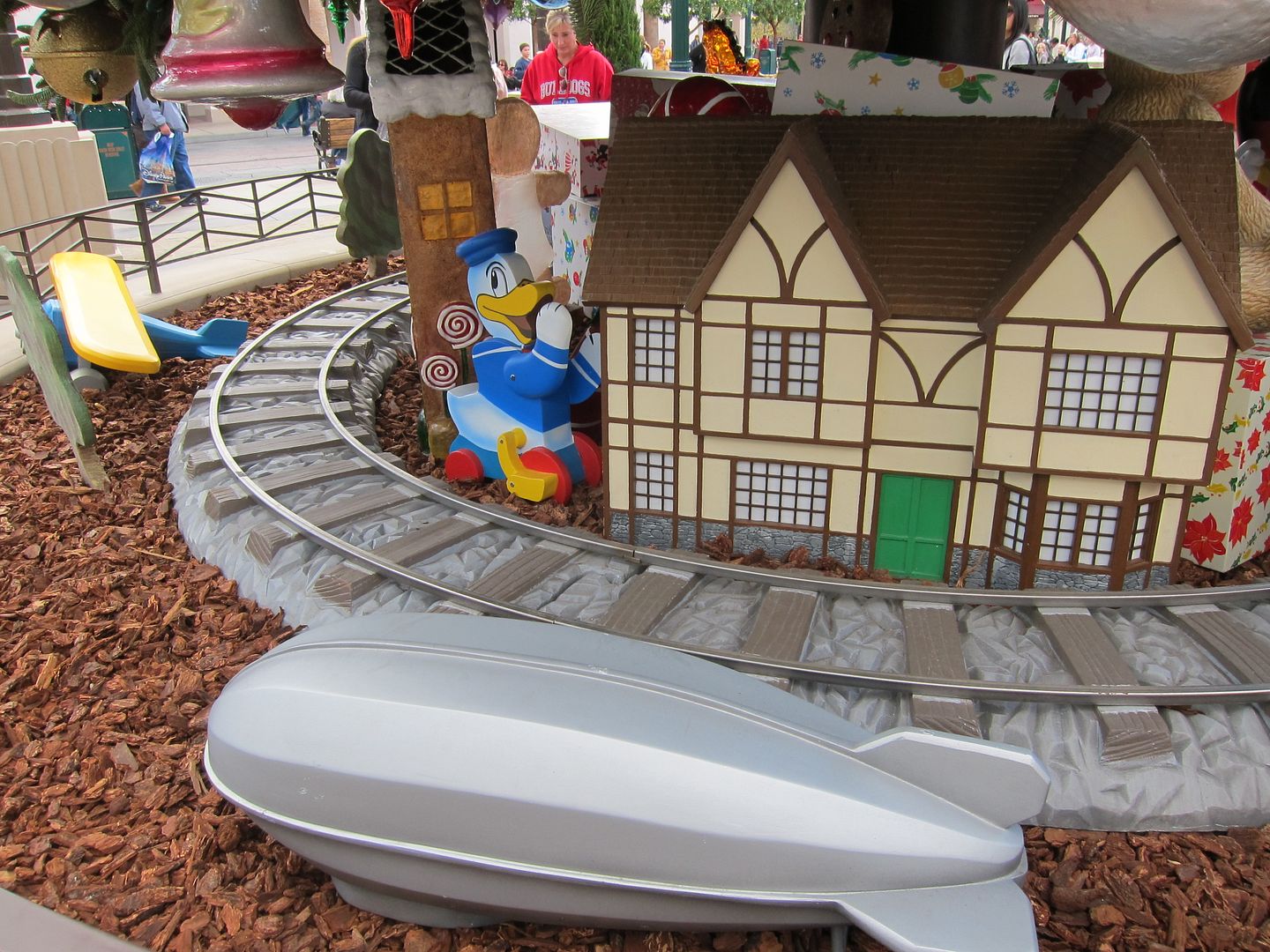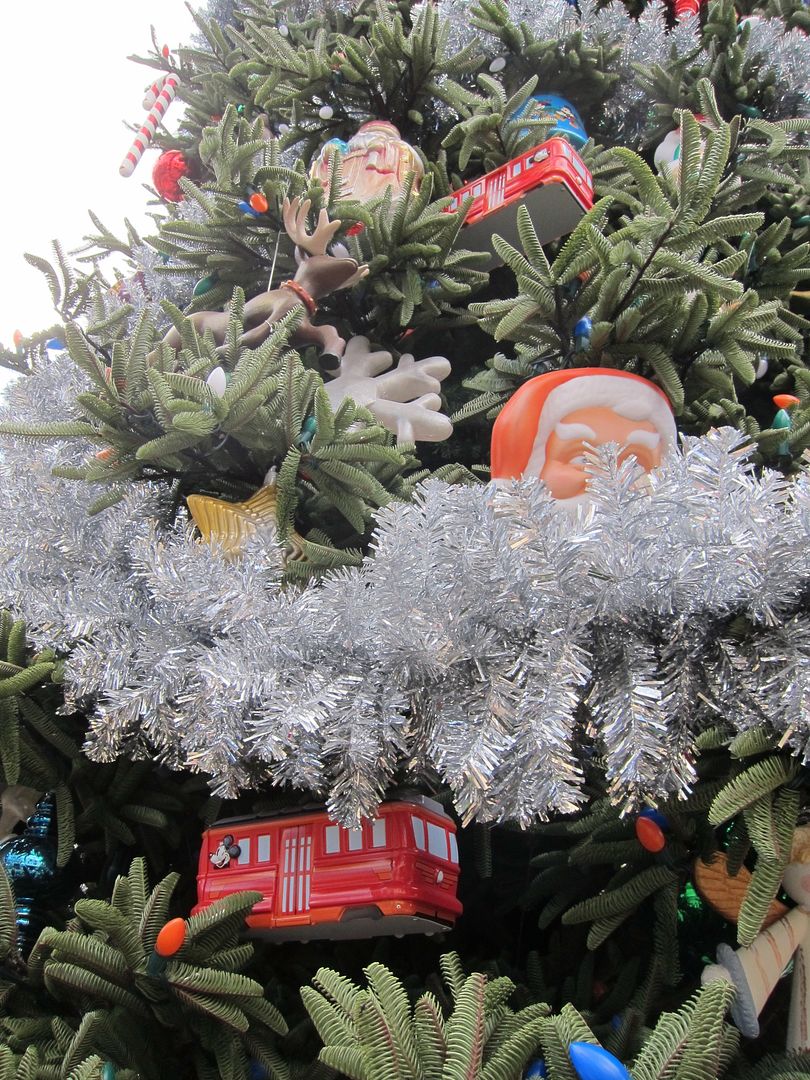 I also like the windows on Buena Vista Street at Christmas far more than their regular incarnations.
Now it was time to hop to Disneyland to enjoy the rest of our afternoon before it got dark.
Previous Post | Next Post
Table of Contents
Follow



Share