Chapter 2

Makeshift Cat
---
Previous Post | Next Post
Table of Contents
It must be so bizarre to stay at this airport Hilton with Juliet balconies overlooking the terminal—especially once the actual airport has basically gone to sleep at night.
We still laugh about our mixup regarding the Magical Express terminal on our last trip, so I had to take a photo of the sign clearly delineating the A side.
We had to bring enormous suitcases for our lengthy trip, so we checked our luggage.
It's always a relief to see your bags come down the carousel, but I think it's especially true when you have something like a cruise to be worrying about (it would really suck not to have luggage when the ship departed). After grabbing our bags, we headed to the EarPort.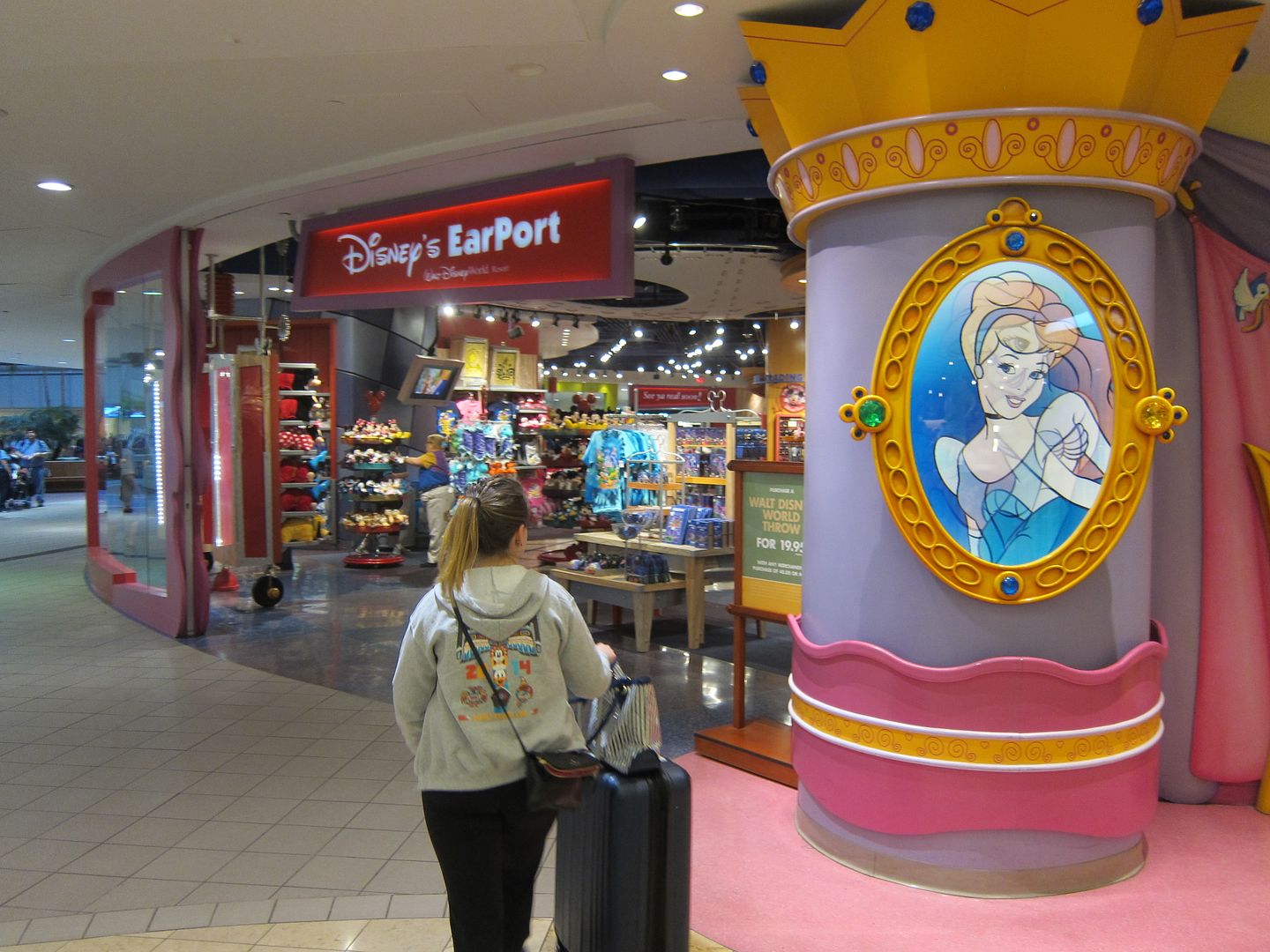 I think it's always funny to see people sitting next to Snow White, but my favorite is when they do so without acknowledging her existence at all.
It was so exciting to be welcomed "home" by all the Disney signage and merchandise.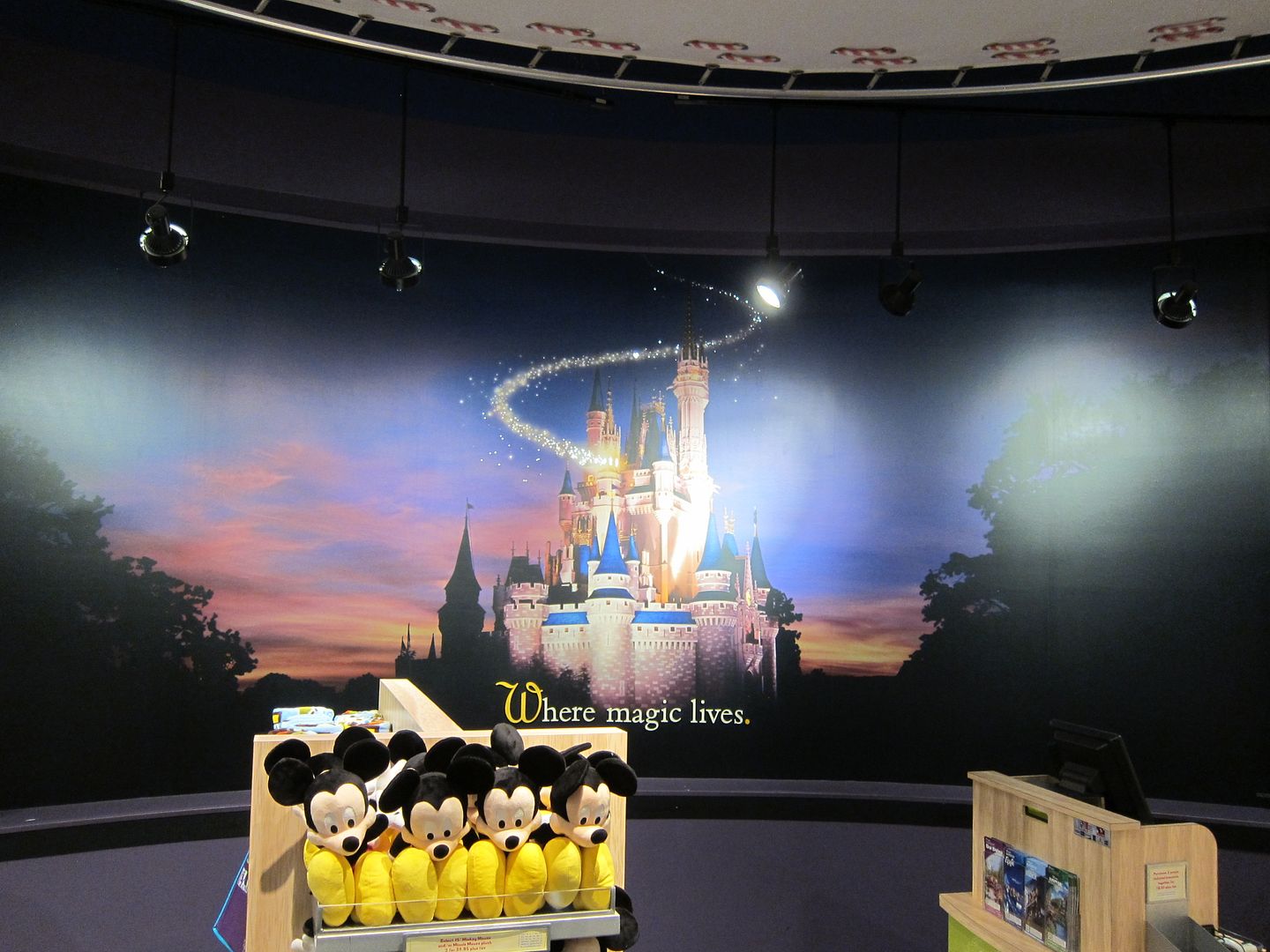 Tracy had been eyeing these MagicBandits online for months, so she decided to get them.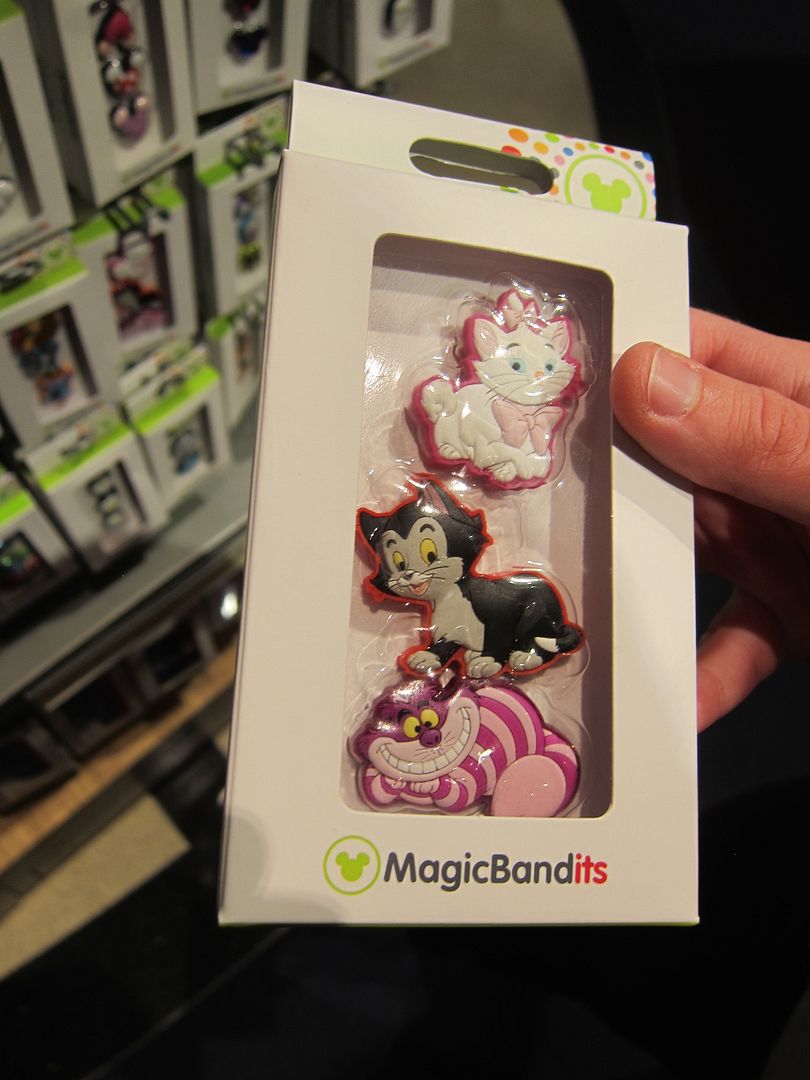 They've really gone all-out when it comes to MagicBand accessories at this point.
I also like the counter with all of the character signatures on the front panel.
Duffy may be banished from Disneyland, but we were glad to see him represented here!
Tracy also got a Mickey ring at the EarPort (but more on that later). Next we hit up the Universal Studios store to take a look at the Harry Potter merchandise.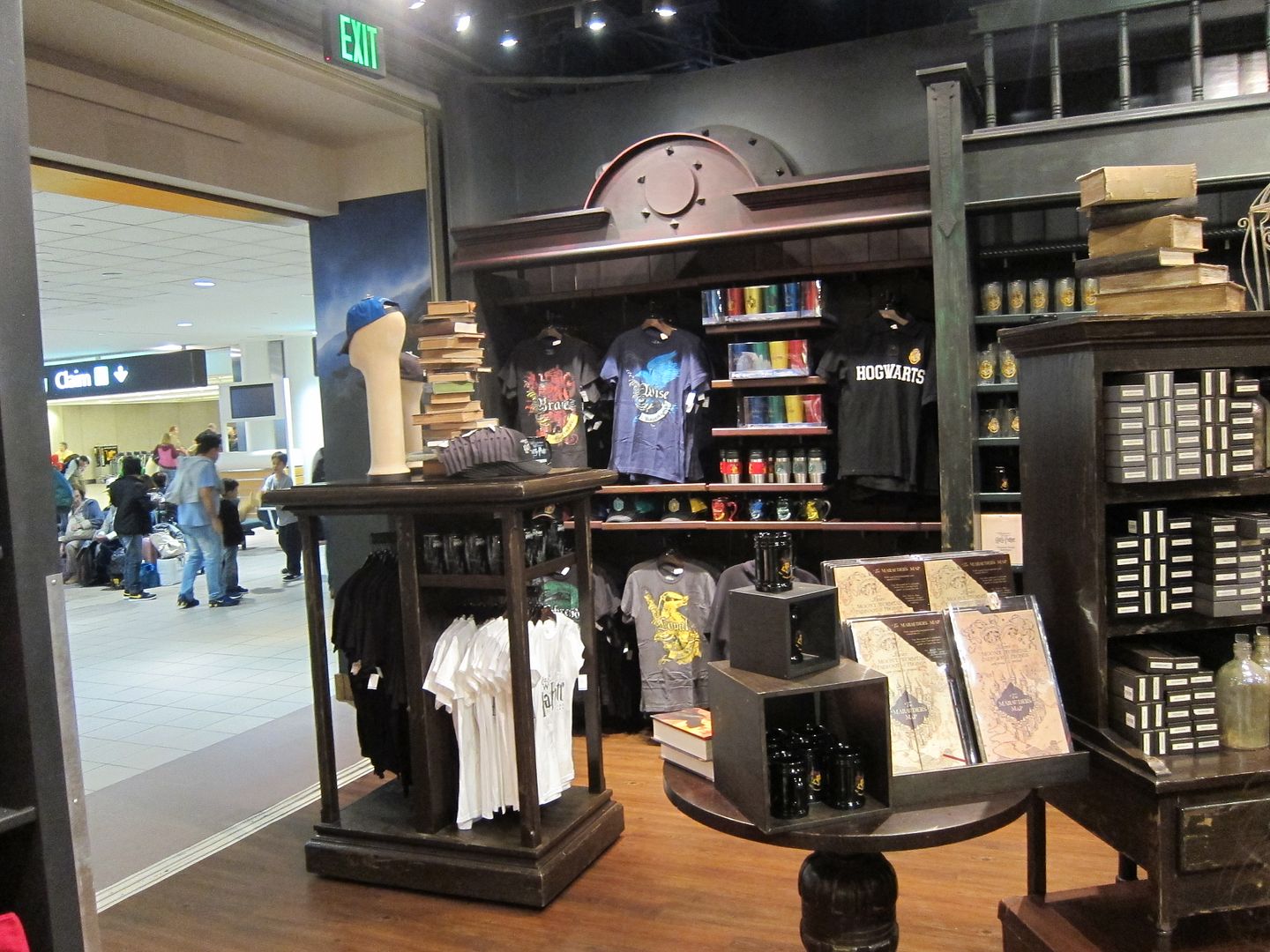 Tracy was immediately enamored by this Crookshanks plush (of course!!).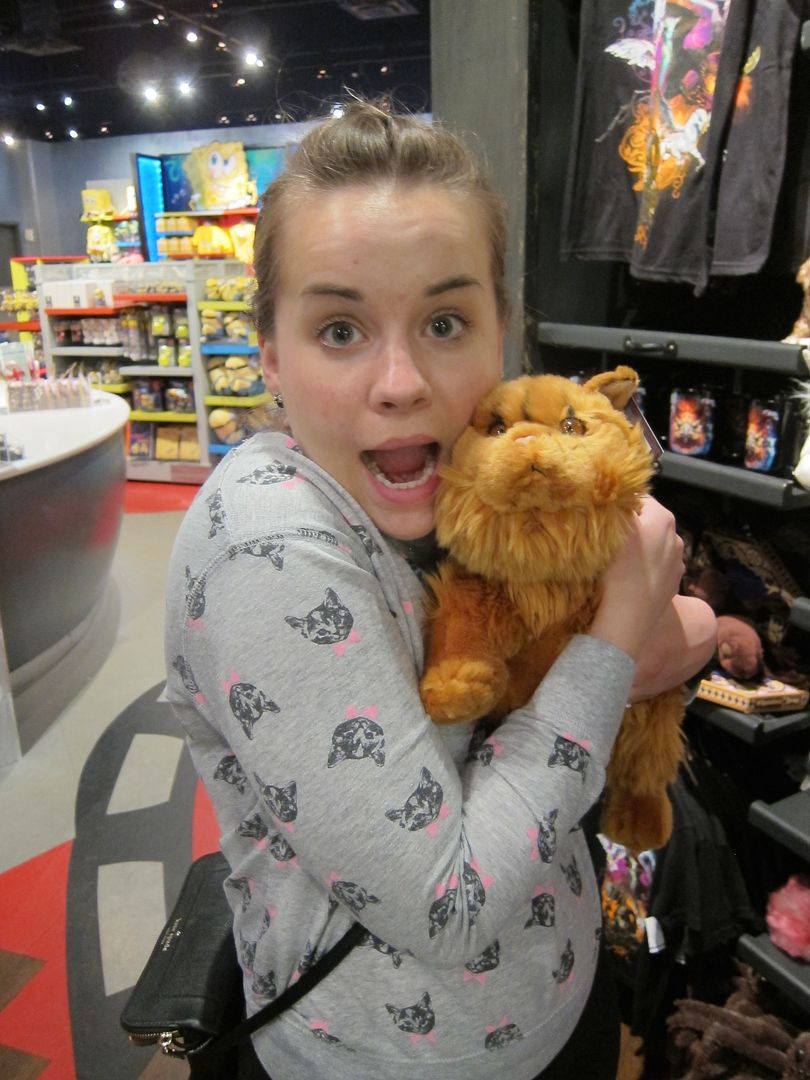 After some deliberation, she decided she needed this guy to bring on our cruise!
So here was our plan for the next 12 hours or so. We had realized that getting a cab to Port Canaveral would be super expensive and renting a car wouldn't be the best idea. Honestly, the best option seemed like it would be to get a Disney transfer (since we could also take it to our resort after the cruise), but those only run on sailing day. We decided to book a hotel right near MCO, therefore, and then head back to the airport in the morning so that we could catch the transfer to the port.
We found a decent deal on a Best Western just down the street, but we read that it didn't have any good food options within walking distance. So we headed to the airport food court before going to the hotel and got a delicious dinner at Chick-fil-A.
I love the aquarium in the seating area.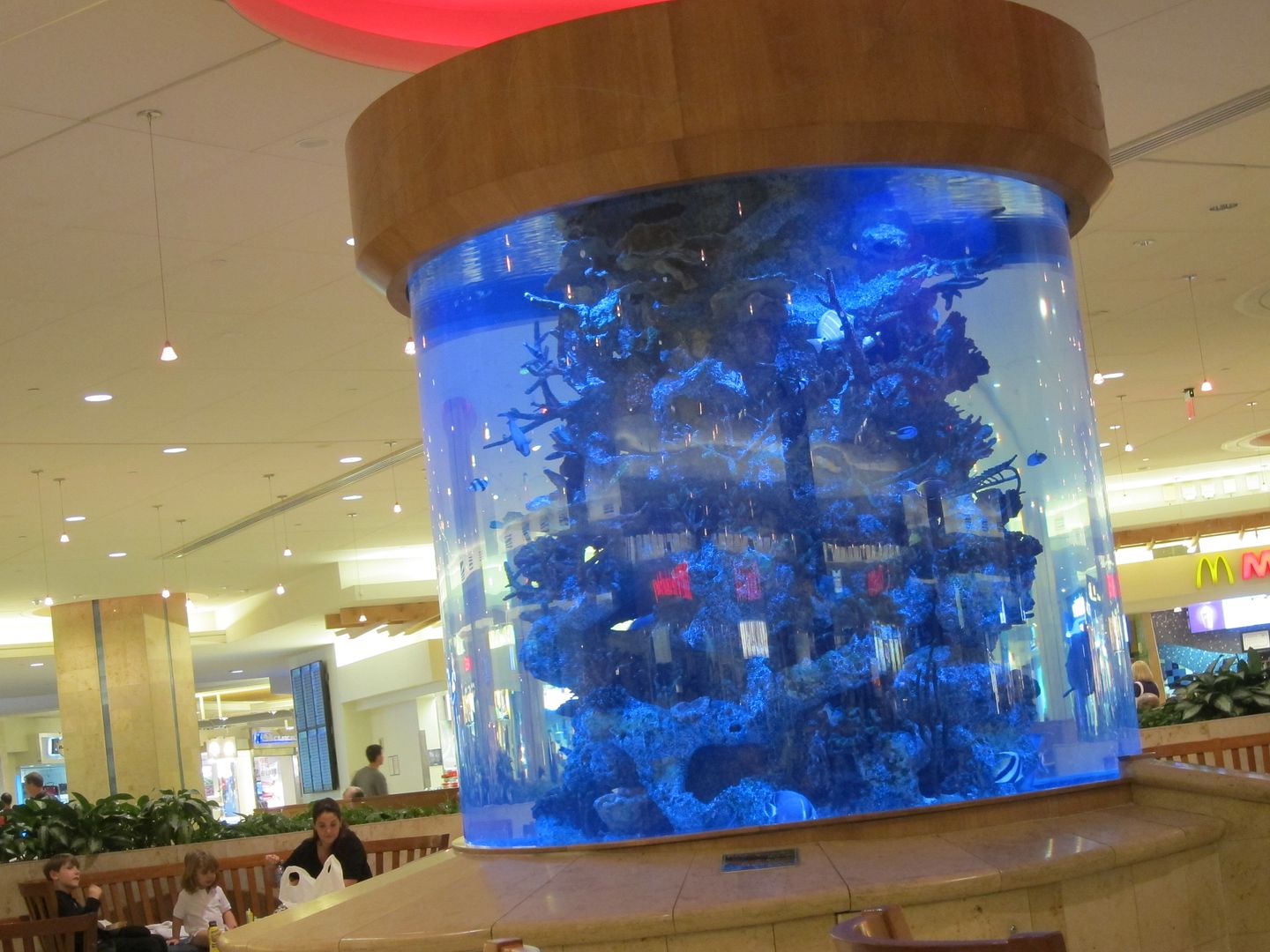 Our hotel included a complimentary shuttle to and from the airport, so all we had to do was call once we were ready to be picked up and then head to the spot where they told us to wait.
The whole process was really smooth, and we'd soon arrived at our very temporary home.
After checking in, we headed up to our room and sized it up. Nothing particularly special, but more than suitable for one night.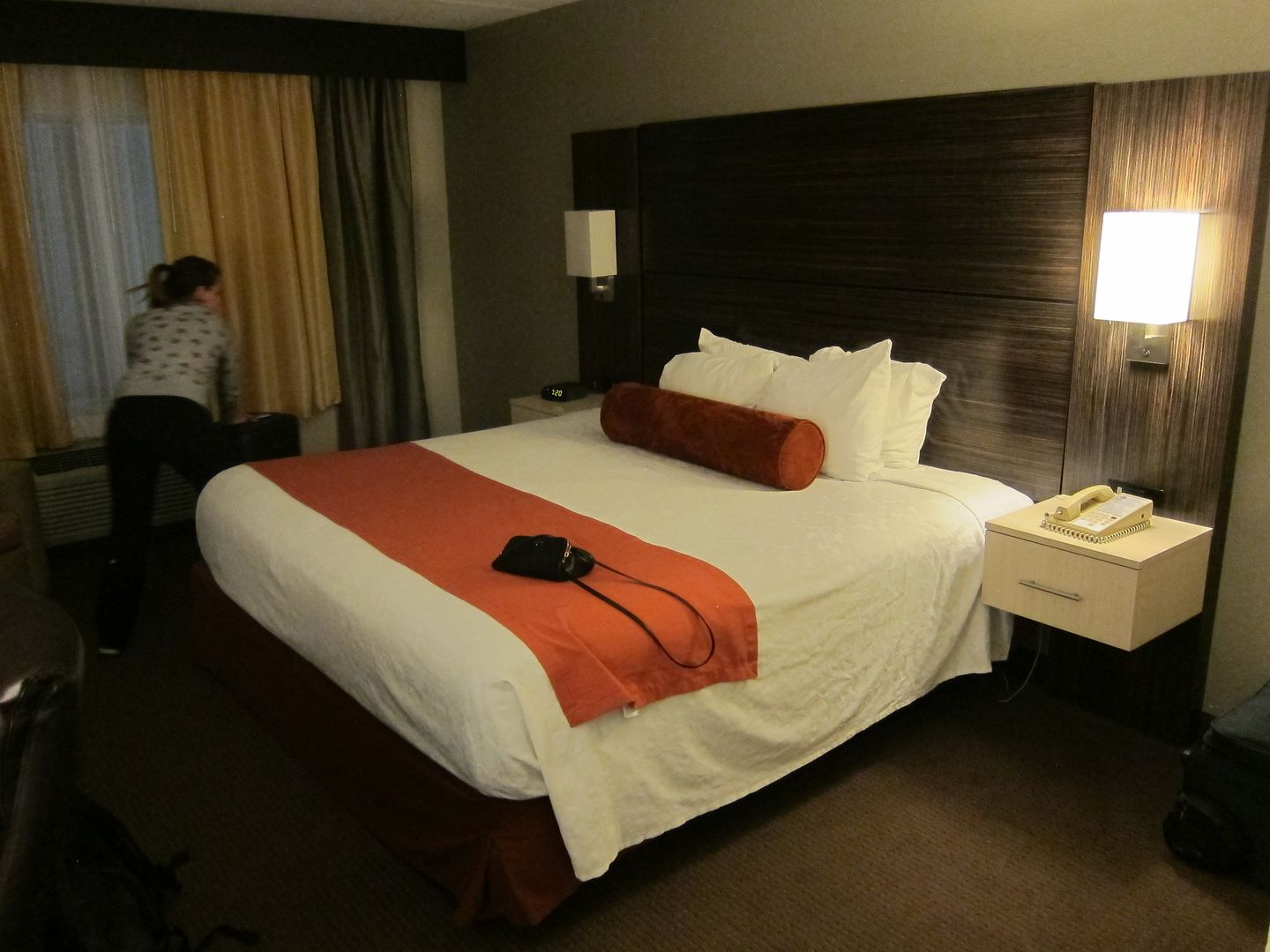 Our makeshift cat settled right in.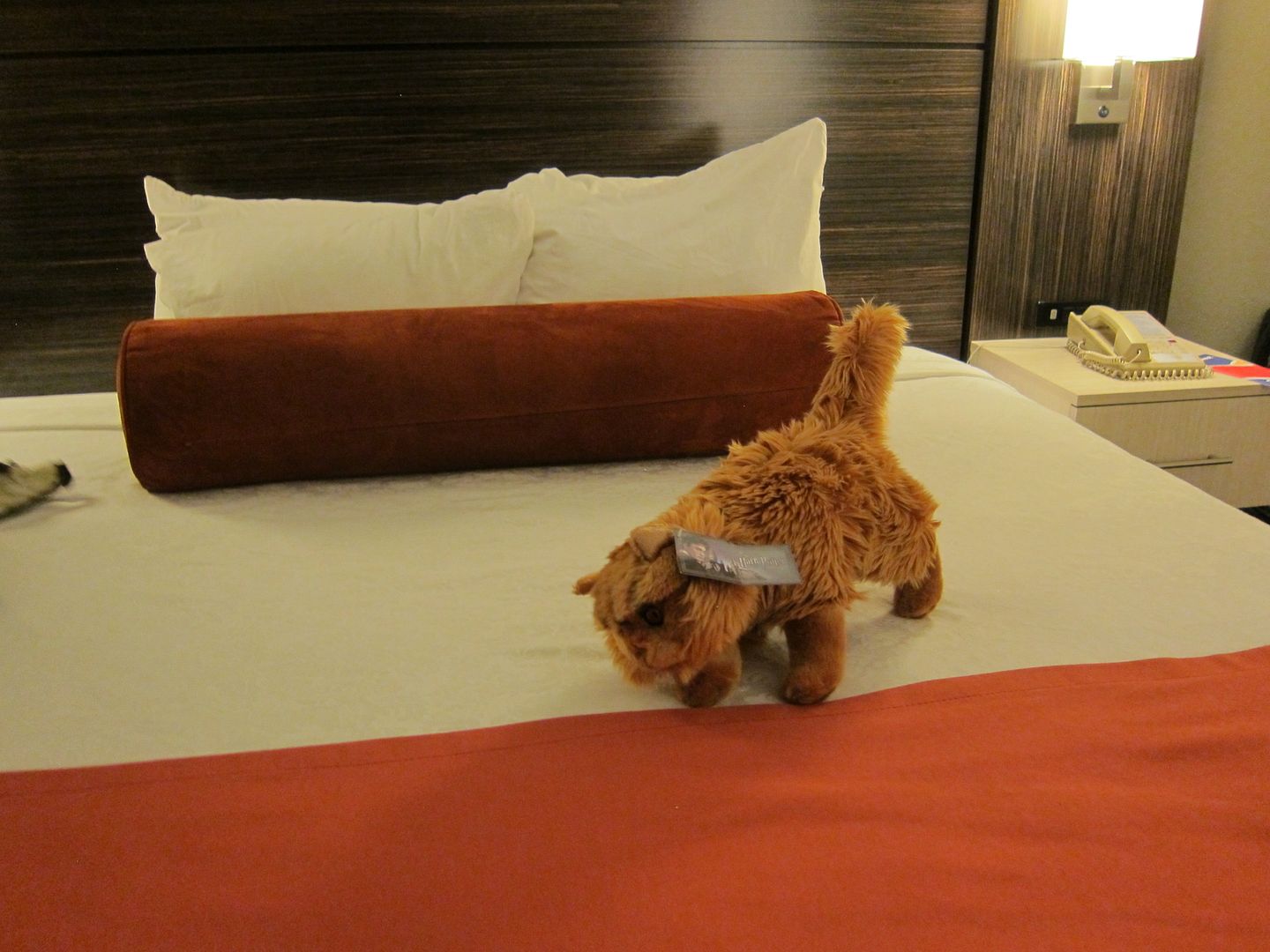 Tracy finally learned about the joys and benefits of wearing a fanny pack after years of watching me wear one to the parks, so she had found this awesome Animal Kingdom one from the late '90s on eBay and ordered it a couple weeks before our trip.
As I mentioned, Tracy bought a Mickey ring at the EarPort, but the packaging for it included a tight cable tie to attach it to the cardboard backing. Unfortunately, it definitely required scissors to remove. We went to the front desk to see if they happened to have scissors we could borrow, and the only option they had for us was a ridiculous pair of children's scissors. After much effort, we finally were able to cut off the plastic thing.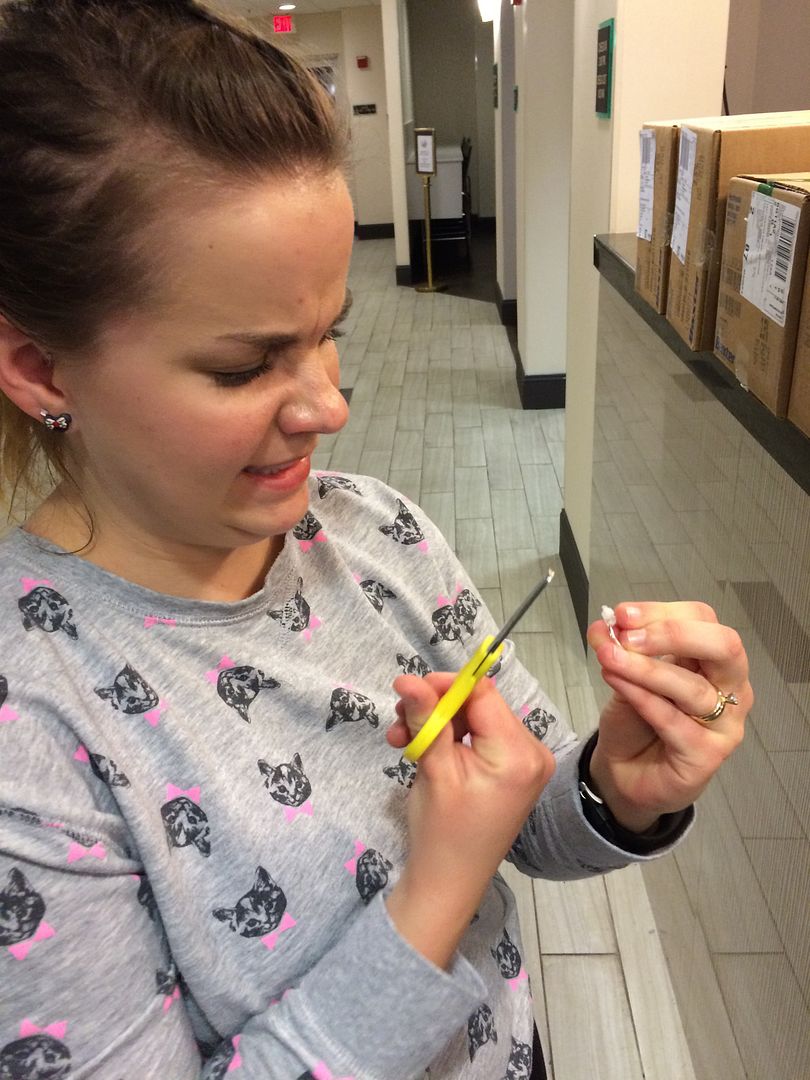 While we were at the desk, we overheard a hilarious conversation between the attendant and someone we figured was a guest. She wanted to know if she could have a late checkout, so the attendant asked for her room number. She said she wasn't staying at the hotel tonight but had a reservation booked for the following week and wanted to make sure she could get a late checkout the next day. This really confused the guy at the front desk (understandably) and led to a lot of sputtering. Finally, he confirmed that she could probably get a late checkout when she actually stayed there, but that she would need to check when she arrived. She exited the hotel, went back to her car, and went on her merry way.
When we got back upstairs, we turned on the TV and tuned into the season finale of How to Get Away with Murder (one of our current guilty pleasure shows). It was quite the action-packed ending, and it lasted right until it was really time for us to hit the hay. We joined Duffy and Crookshanks in bed and set several alarms so we definitely wouldn't oversleep on embarkation day.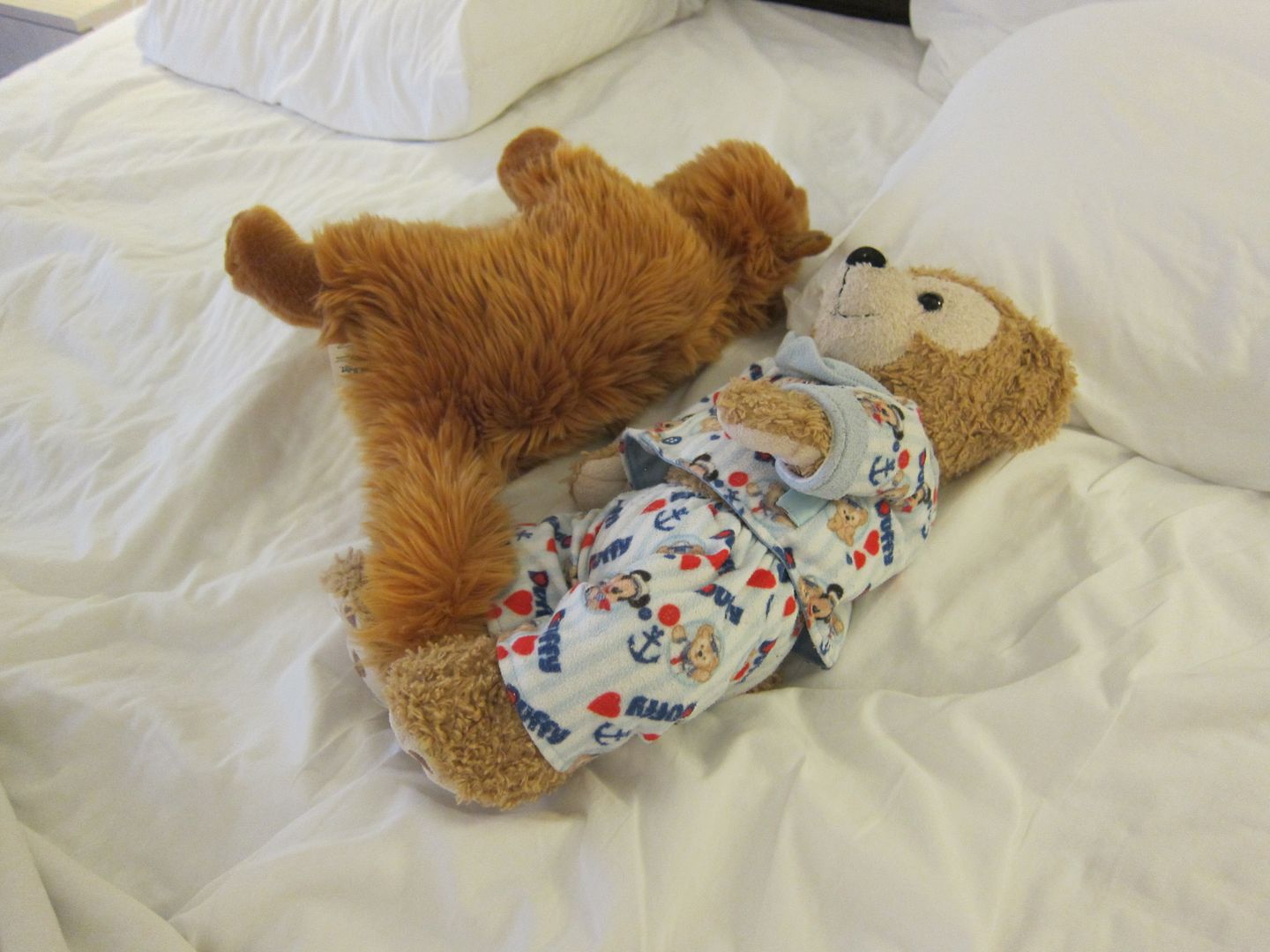 Previous Post | Next Post
Table of Contents
Follow



Share