Chapter 184
All Is Calm, All Is Bright
---
Previous Post | Next Post
Table of Contents
The castle was all lit up as we walked toward the Disneyland exit and got ready to hop.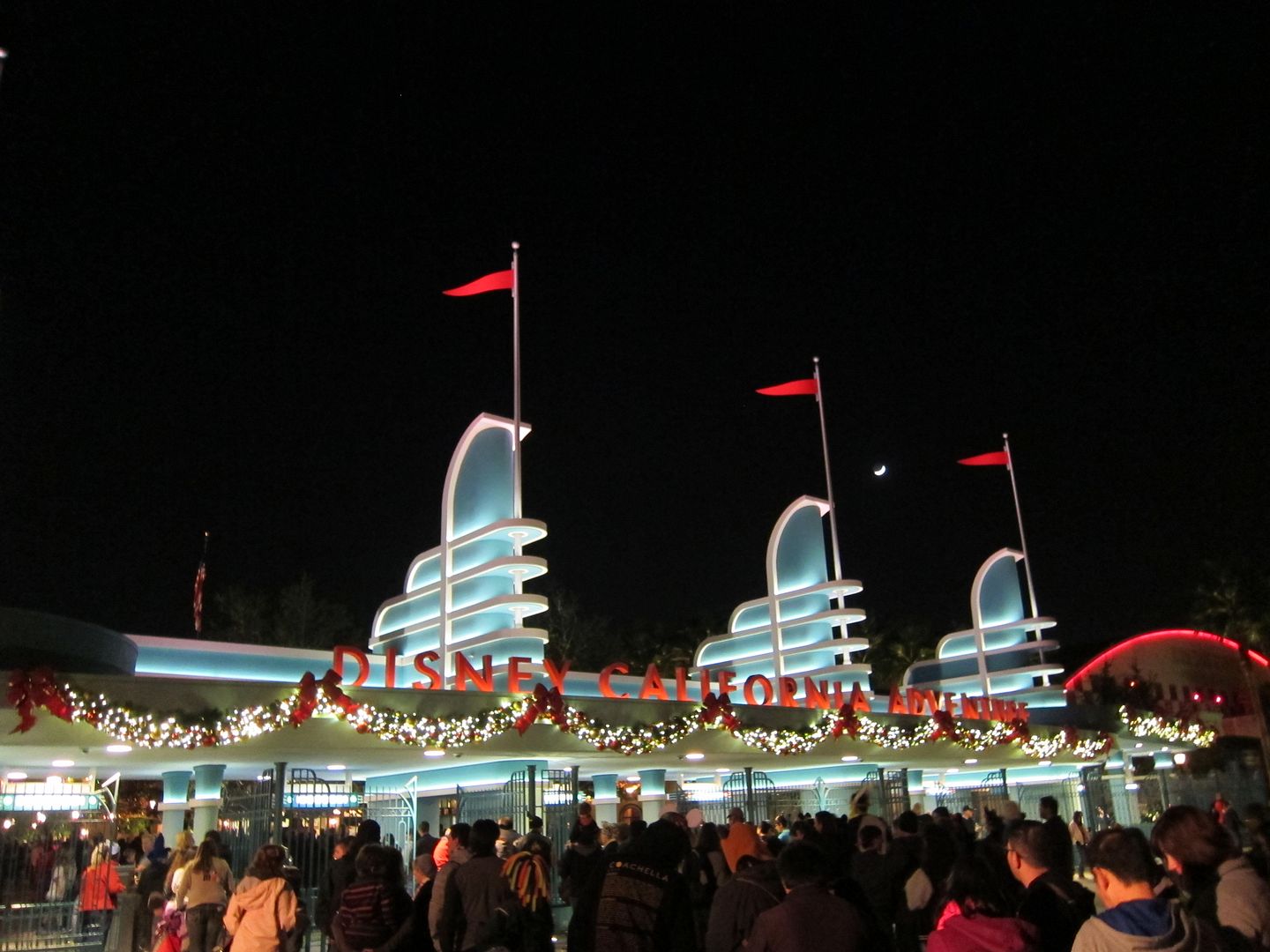 So far we'd only seen World of Color: Winter Dreams once, at the radio station holiday party, but this was our first time seeing it with the general public.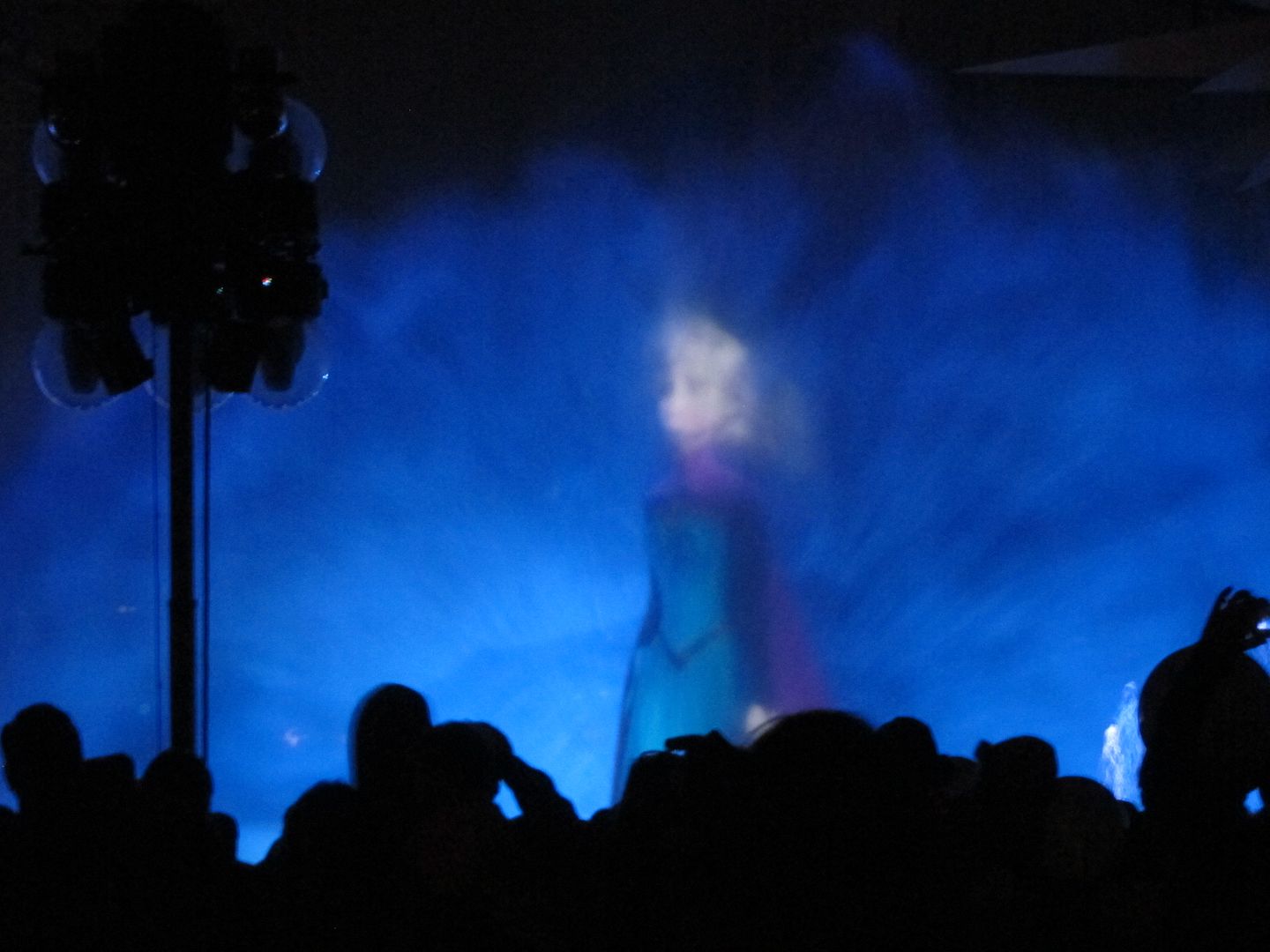 Yes, the Toy Story Nutcracker ran a little long, but it was still fun.
I don't really remember seeing these soap sud snowflakes the first time we saw the show, but they were interesting.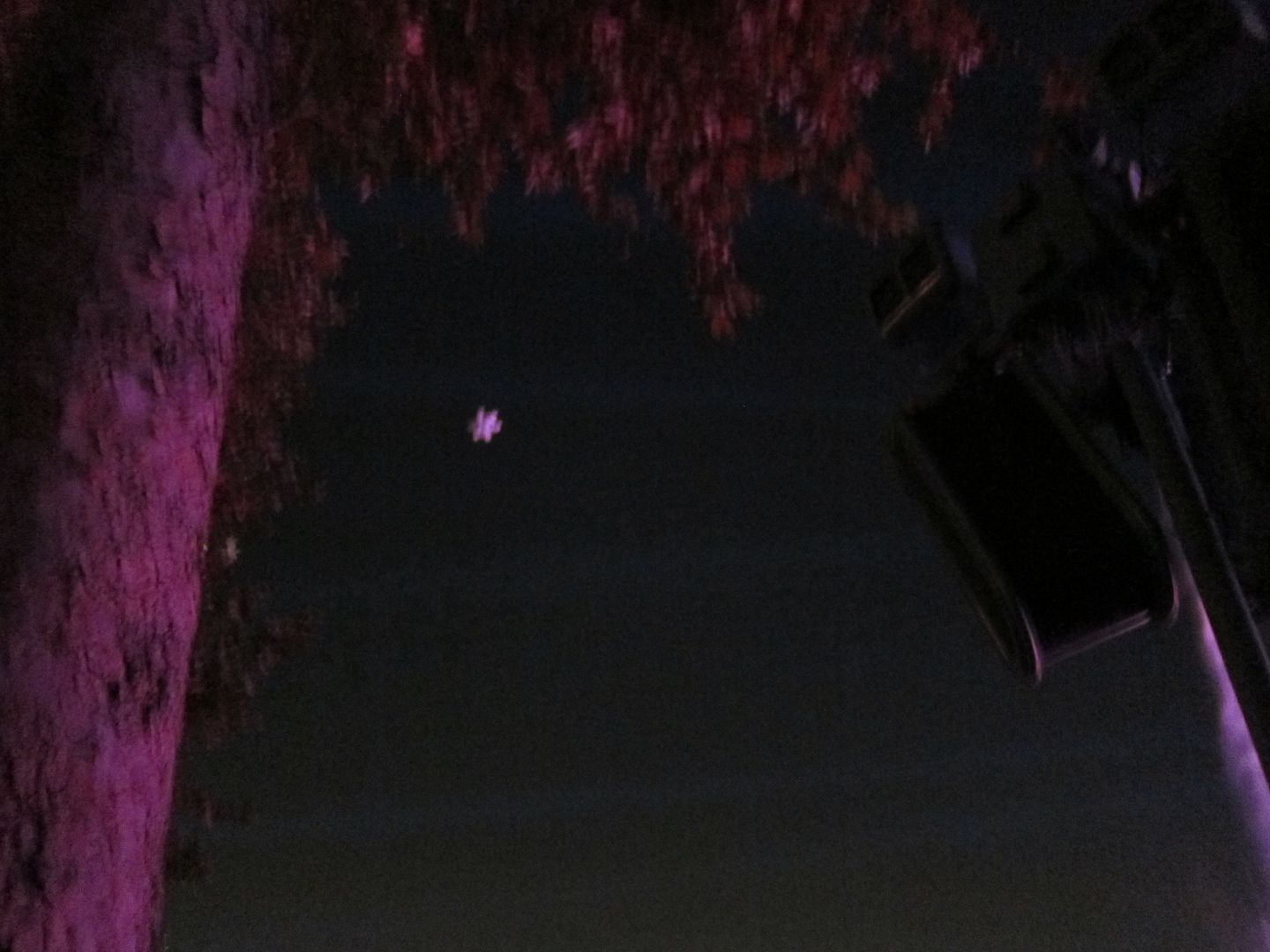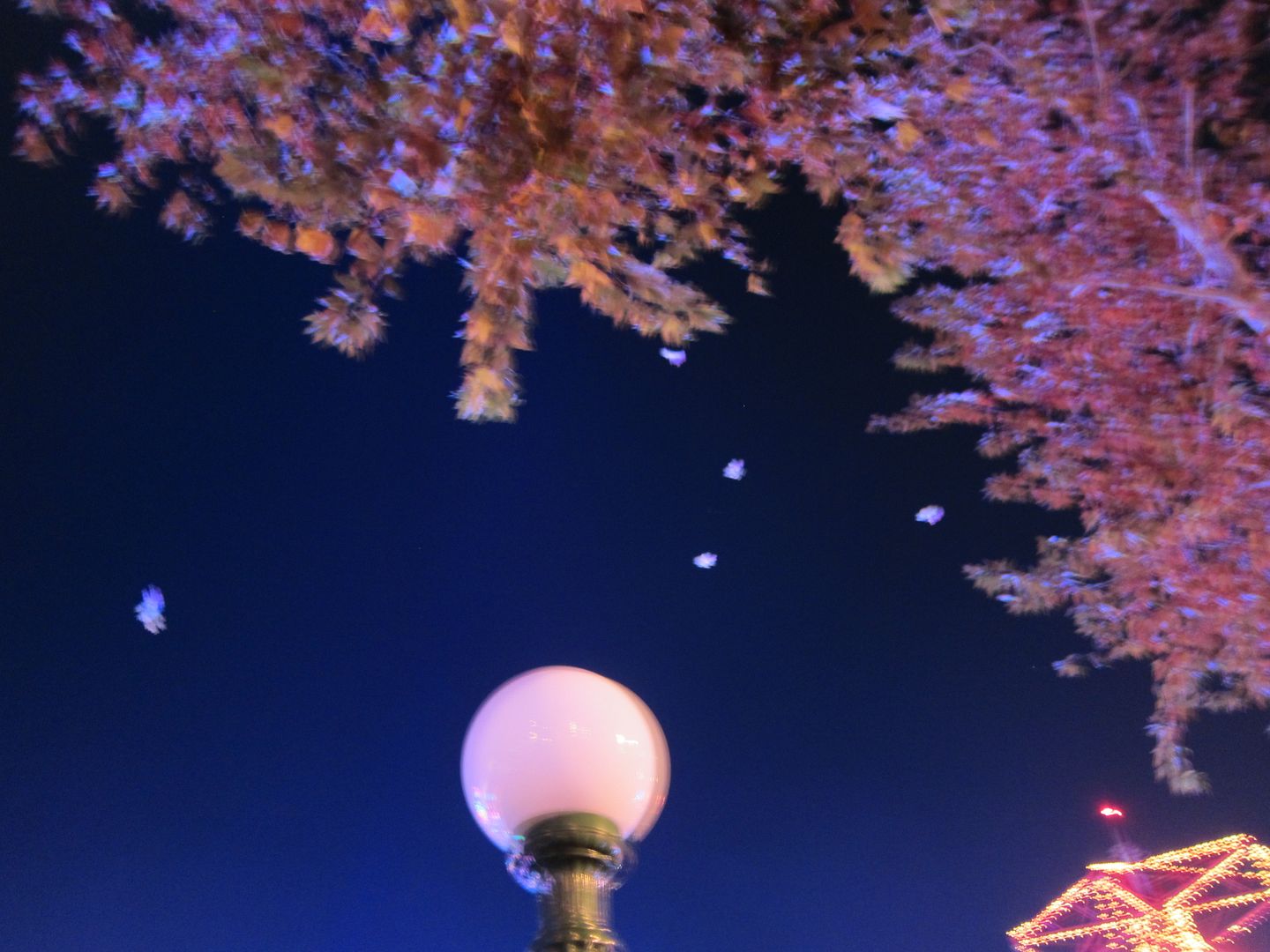 The finale of the show was the best part.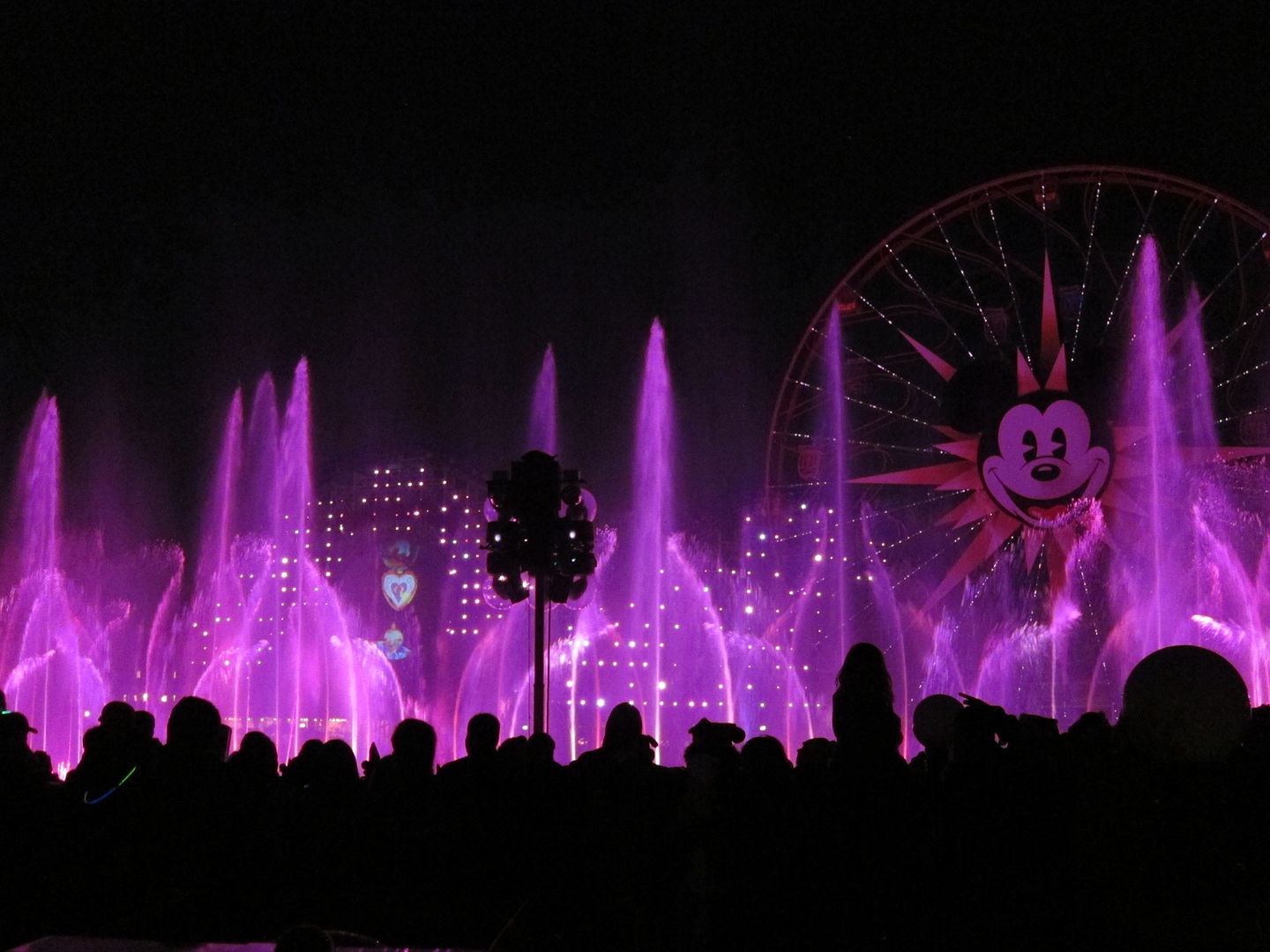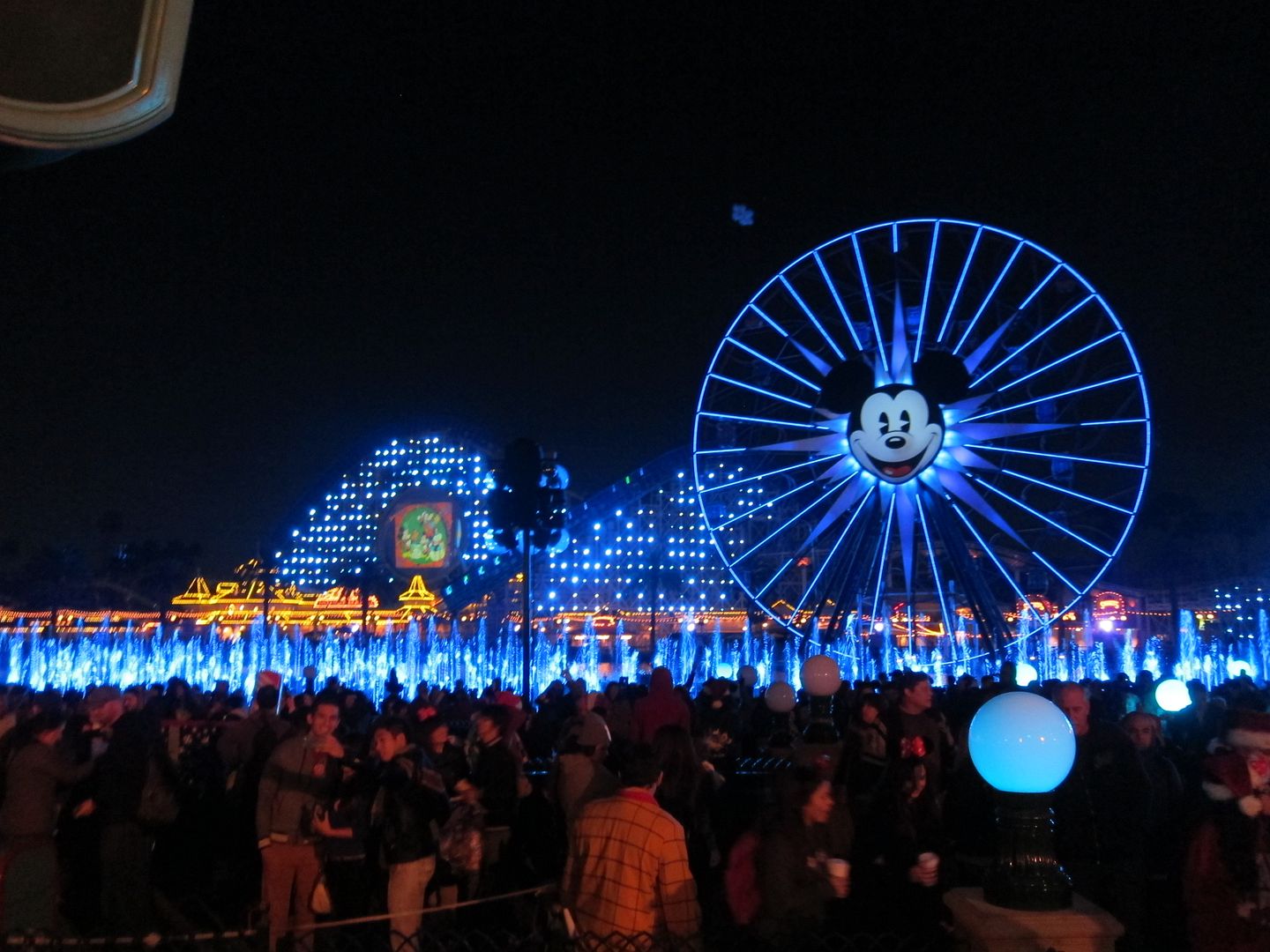 We rode Radiator Springs Racers next, and I like the photo with our Santa hats.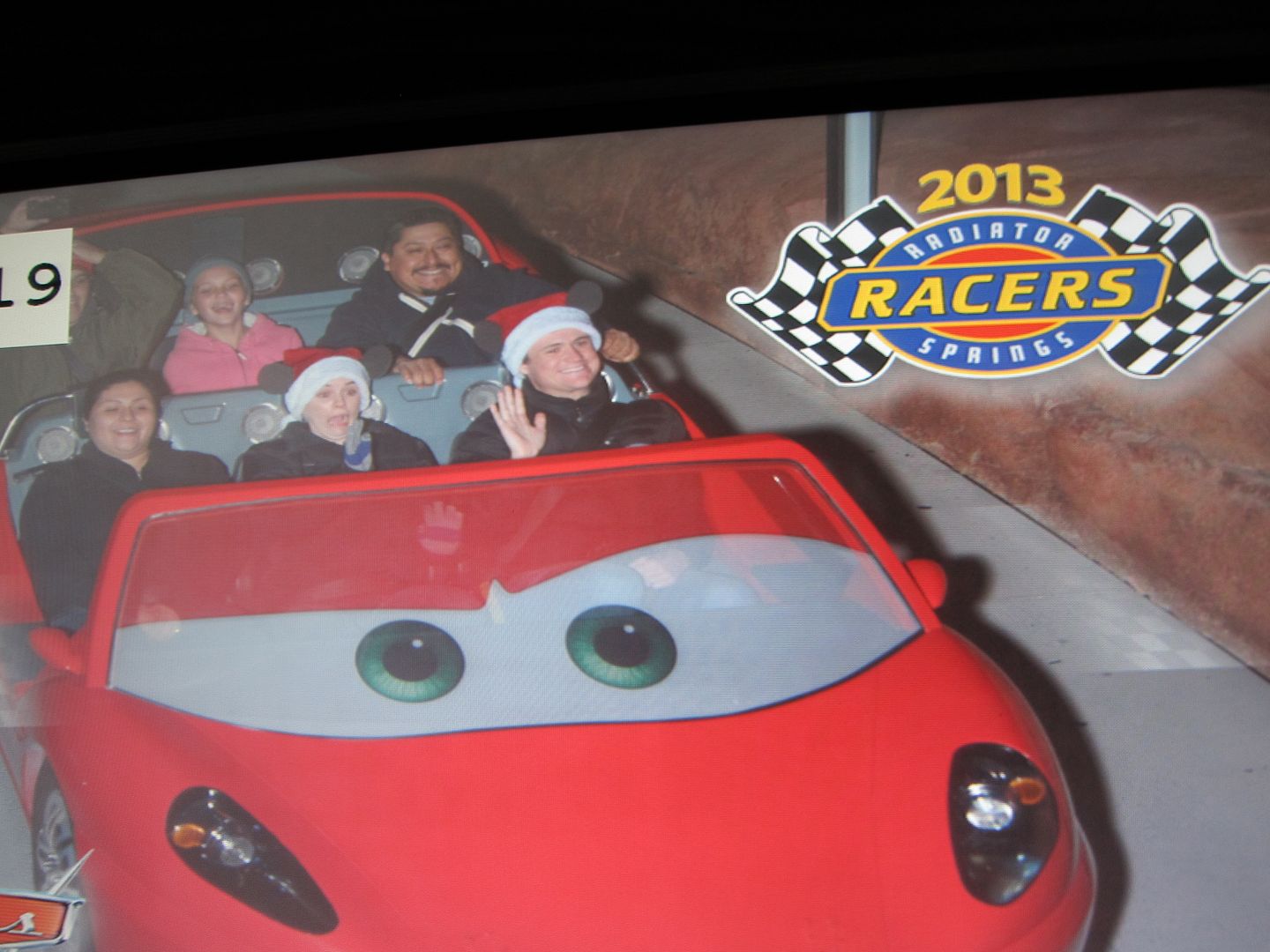 On Friday, CoolTech had their holiday party, so Tracy and I got all dolled up to attend.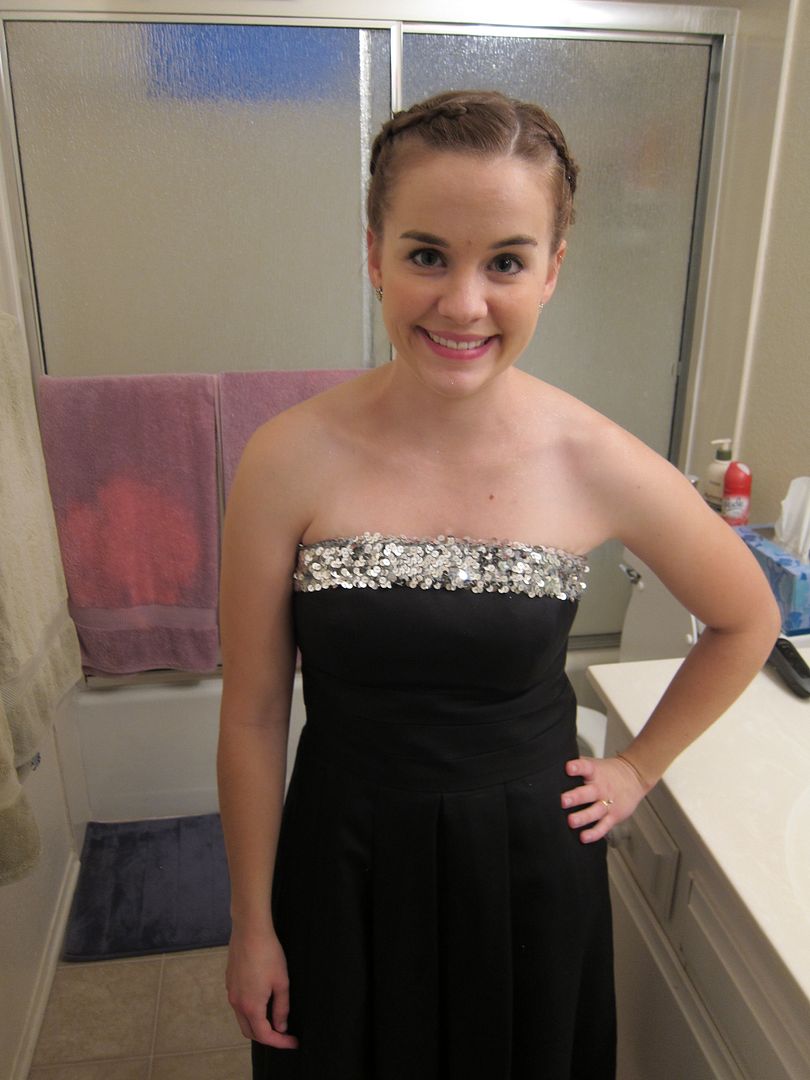 And by "all dolled up," I mean I wore a Harry Potter bowtie.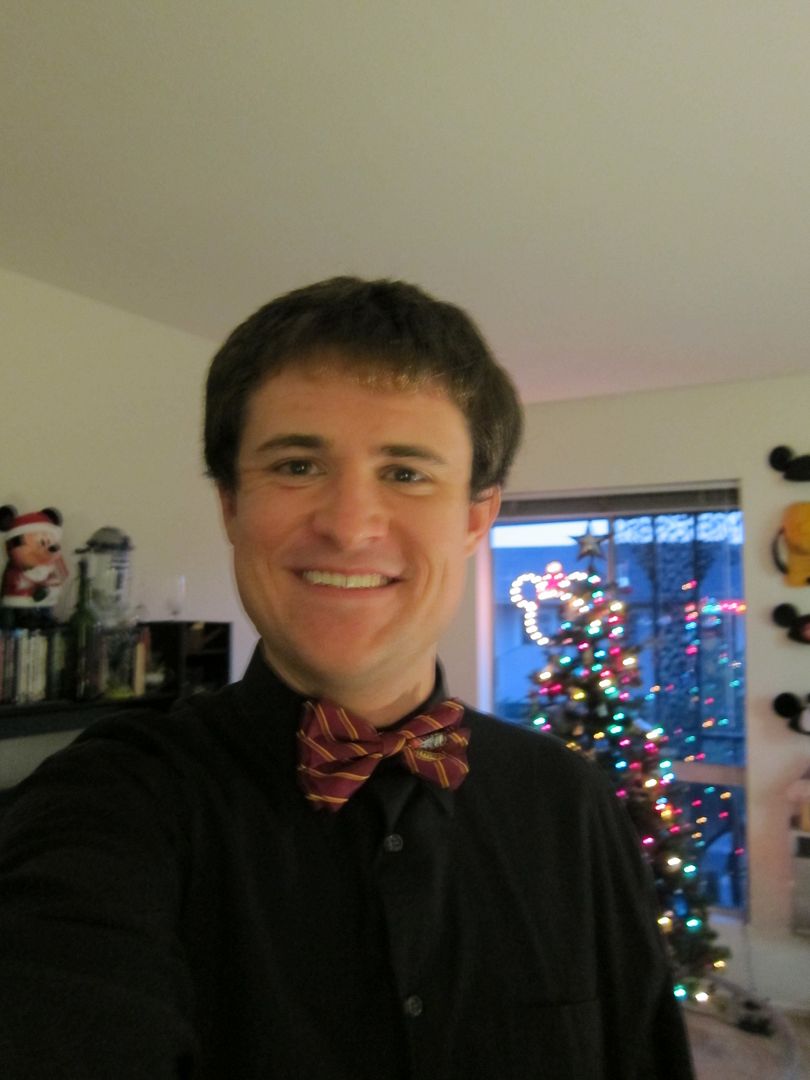 We weren't feeling great on Saturday morning after the party, but we eventually dragged ourselves out of bed and went to Disneyland. It was the weekend of Candlelight, and we really wanted to try to see the processional, but we weren't about to stand in line for ages to try to get good spots.
We lucked out in the end because there were a few chairs available right at show time.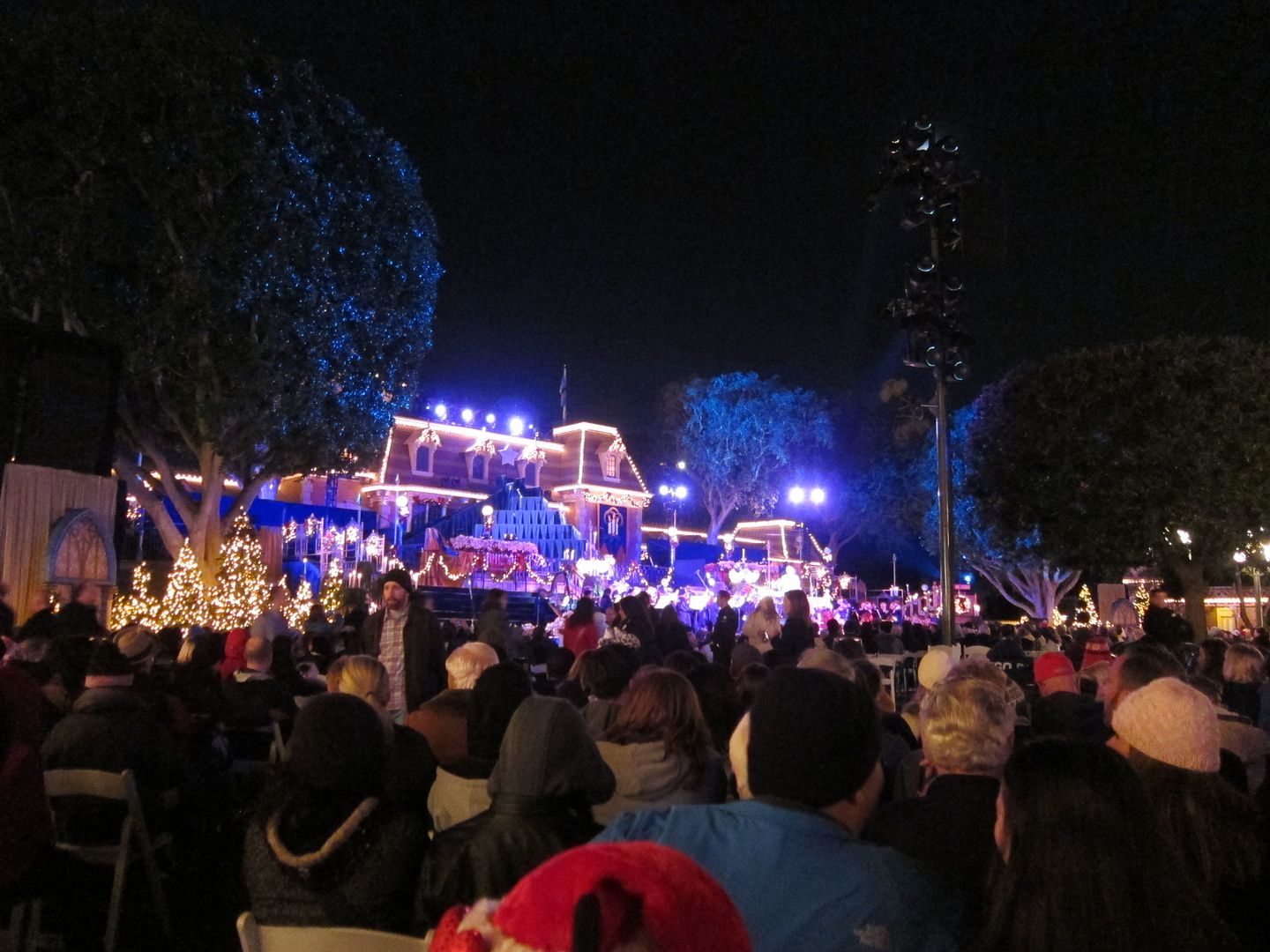 We couldn't see the actual procession down Main Street, but we could hear the lovely music.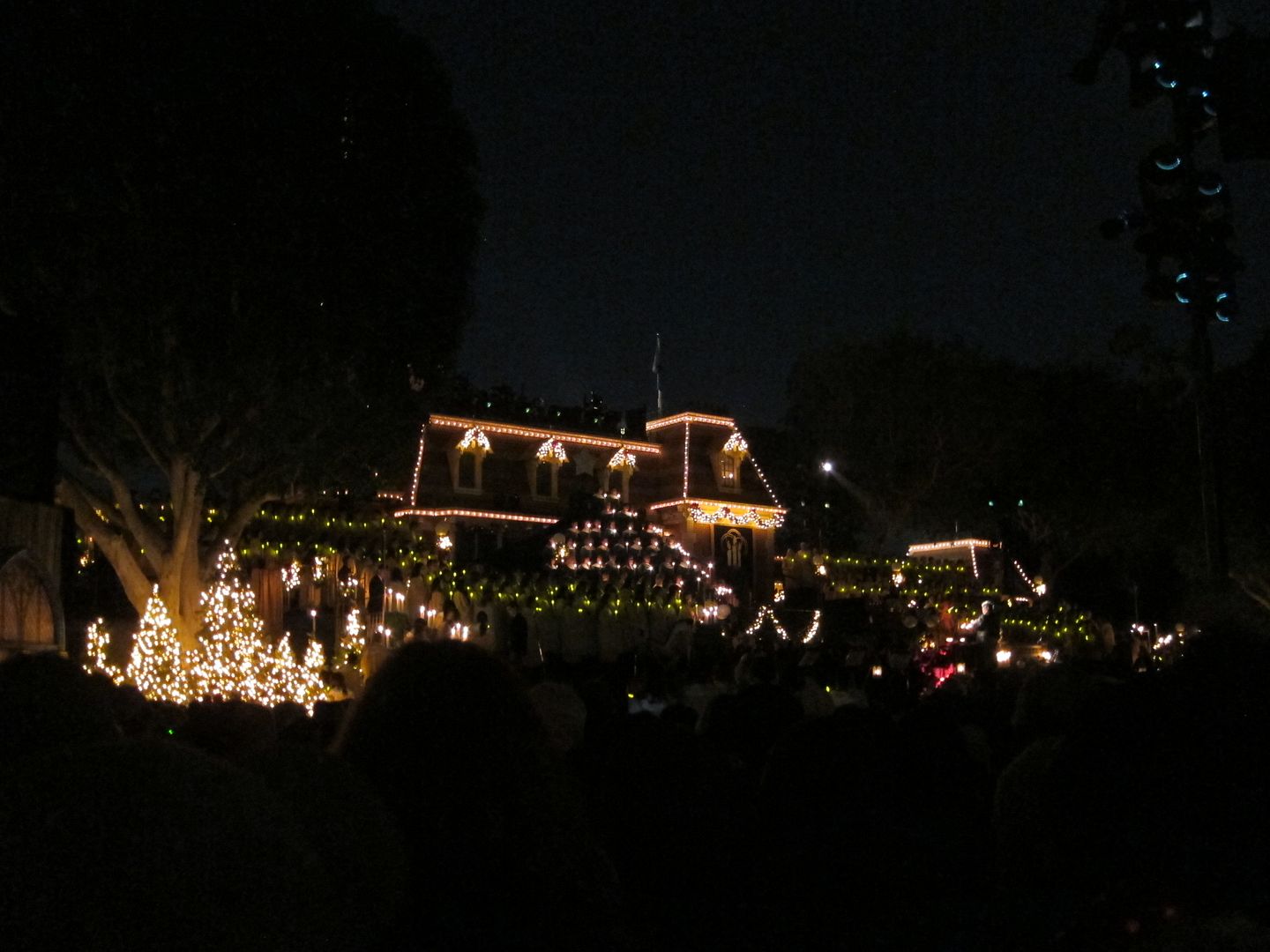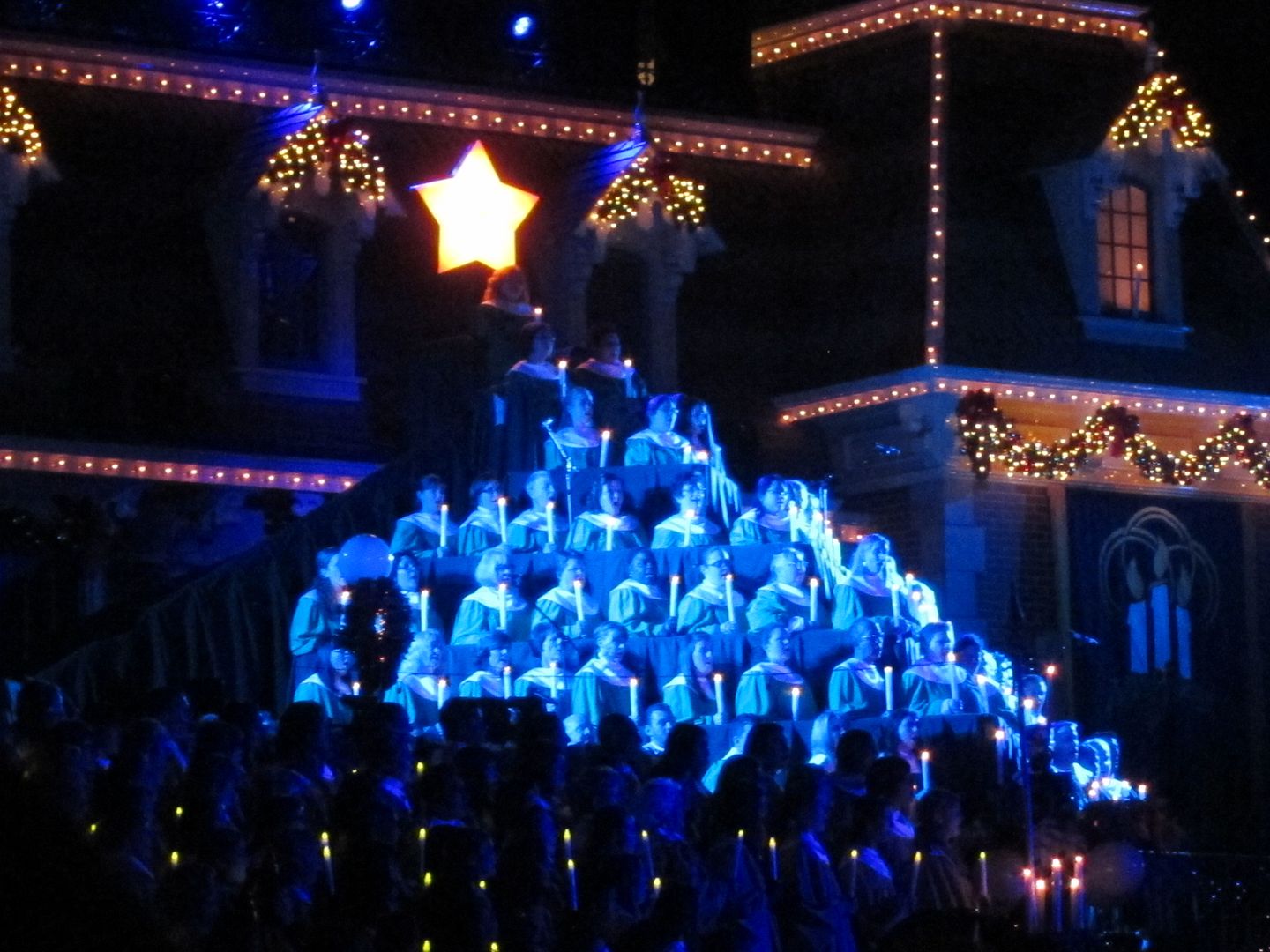 Without a doubt, my favorite part of the show was when the trumpeters appeared on top of Main Street Station. It was definitely worth the fall protection setup.
Our narrator was actor Blair Underwood. As you can see, we didn't exactly have the best view of him, but he had a great voice for the story.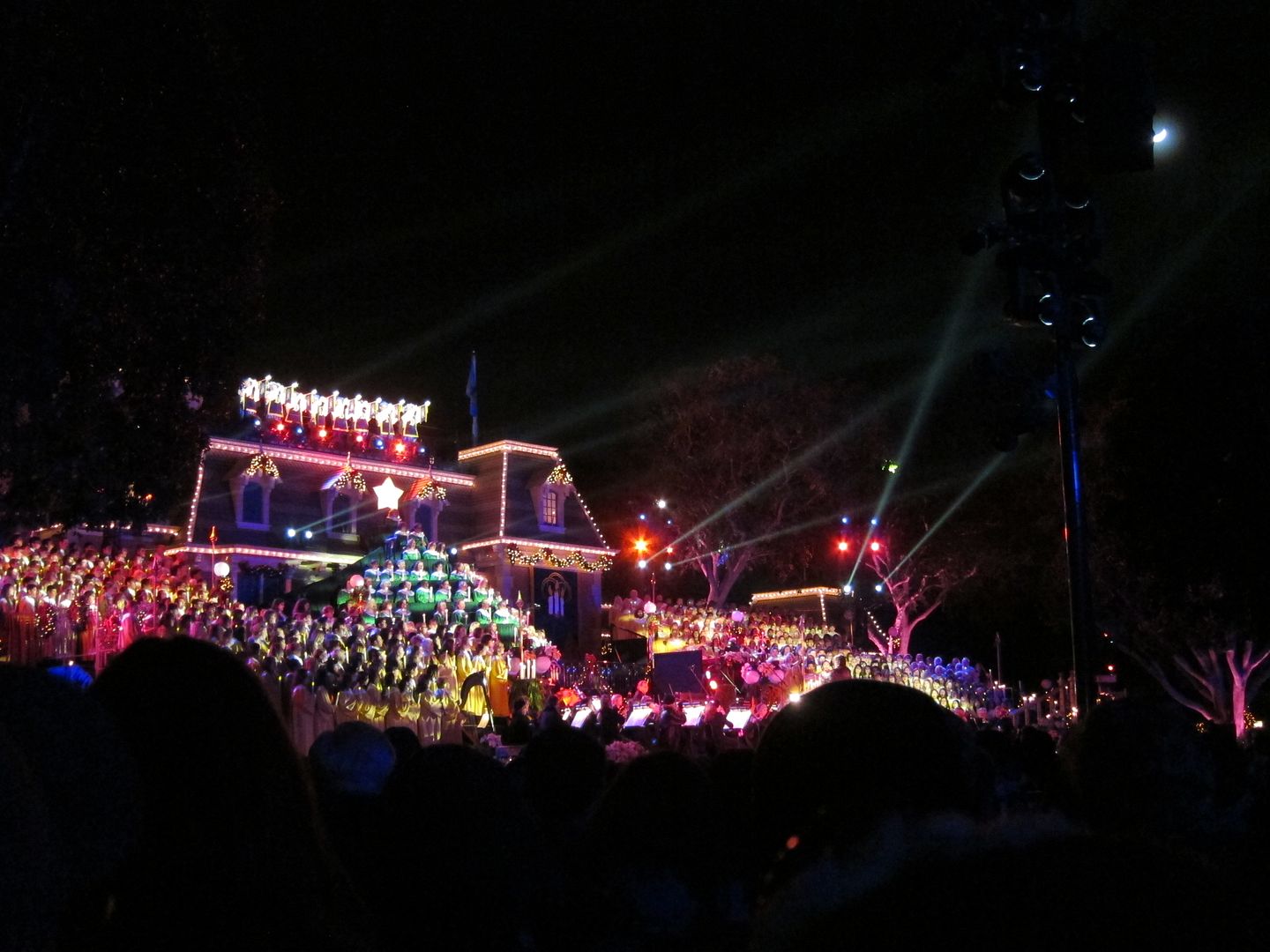 The soloists throughout the performance were really incredible, as was the mass choir.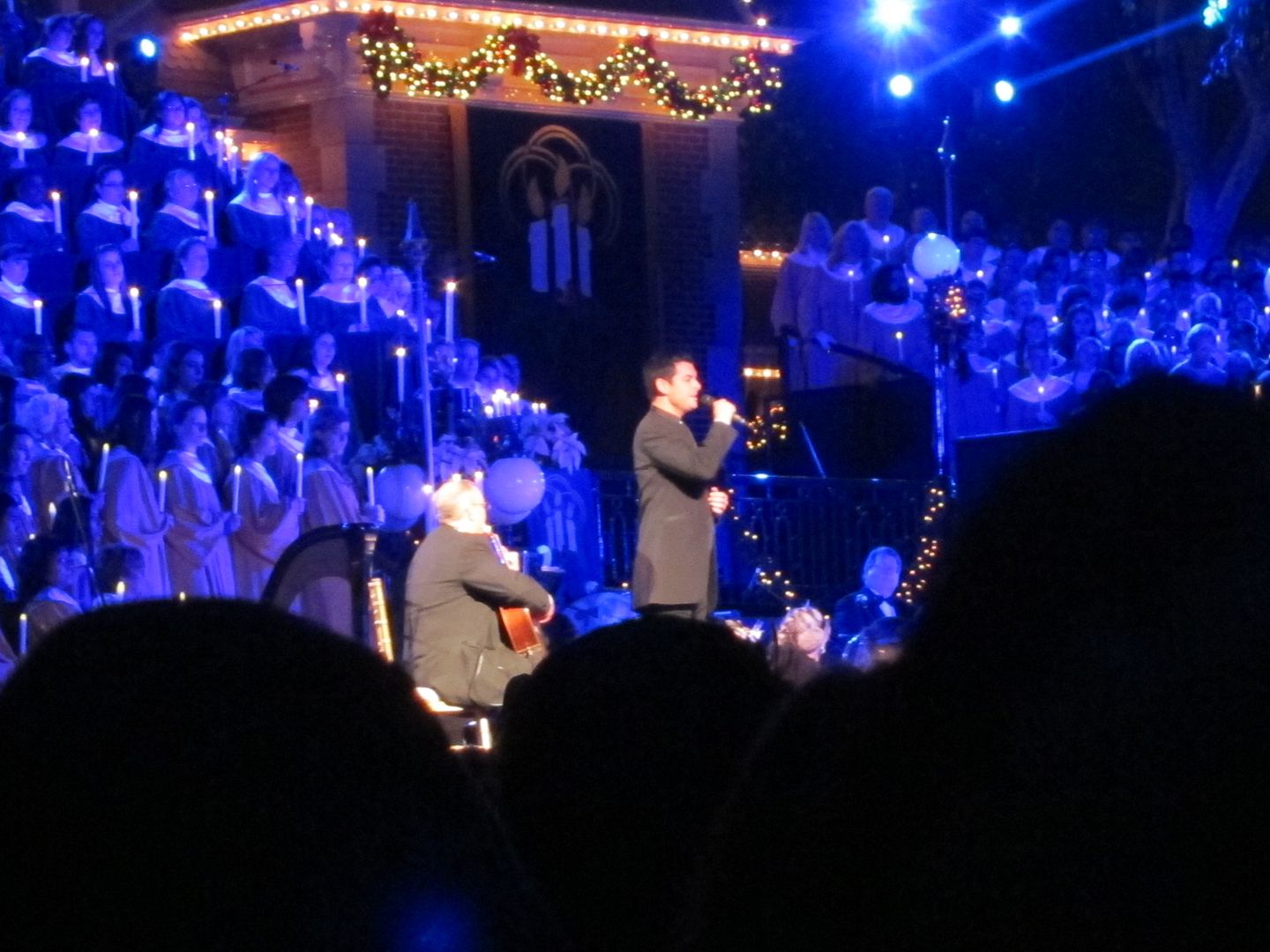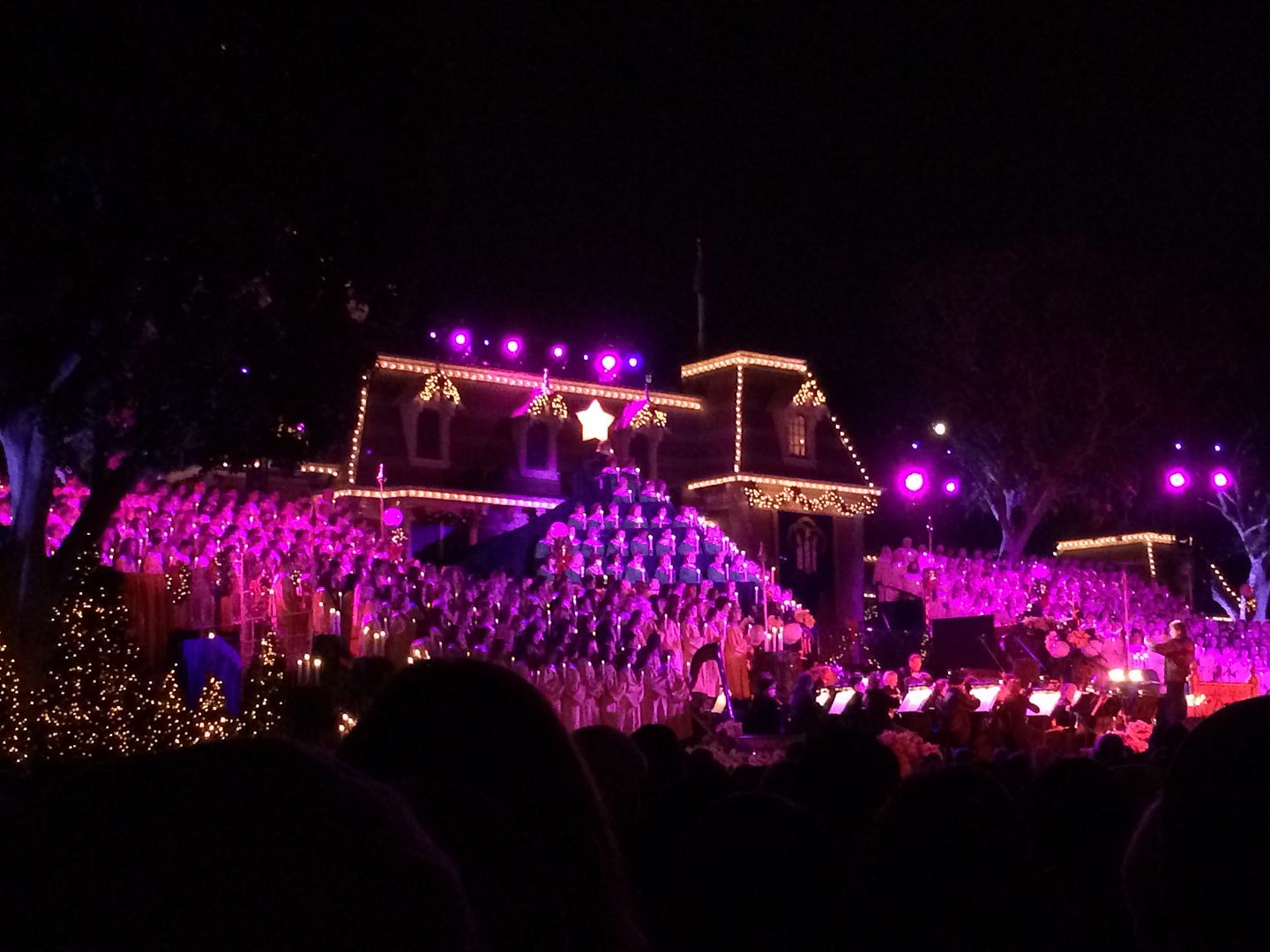 Tracy and I aren't religious people, so I'm sure our experience was different from other guests, but we do have a profound respect for Christmas music and tradition, and we just loved being engulfed in the joy and majesty of the whole production. This is an incredible event for Disney to pull off every year, and I'm really glad we got to see it.
After the show was over, we decided to get some Gingerbread Beignets and Hot Chocolate from the Mint Julep Cafe.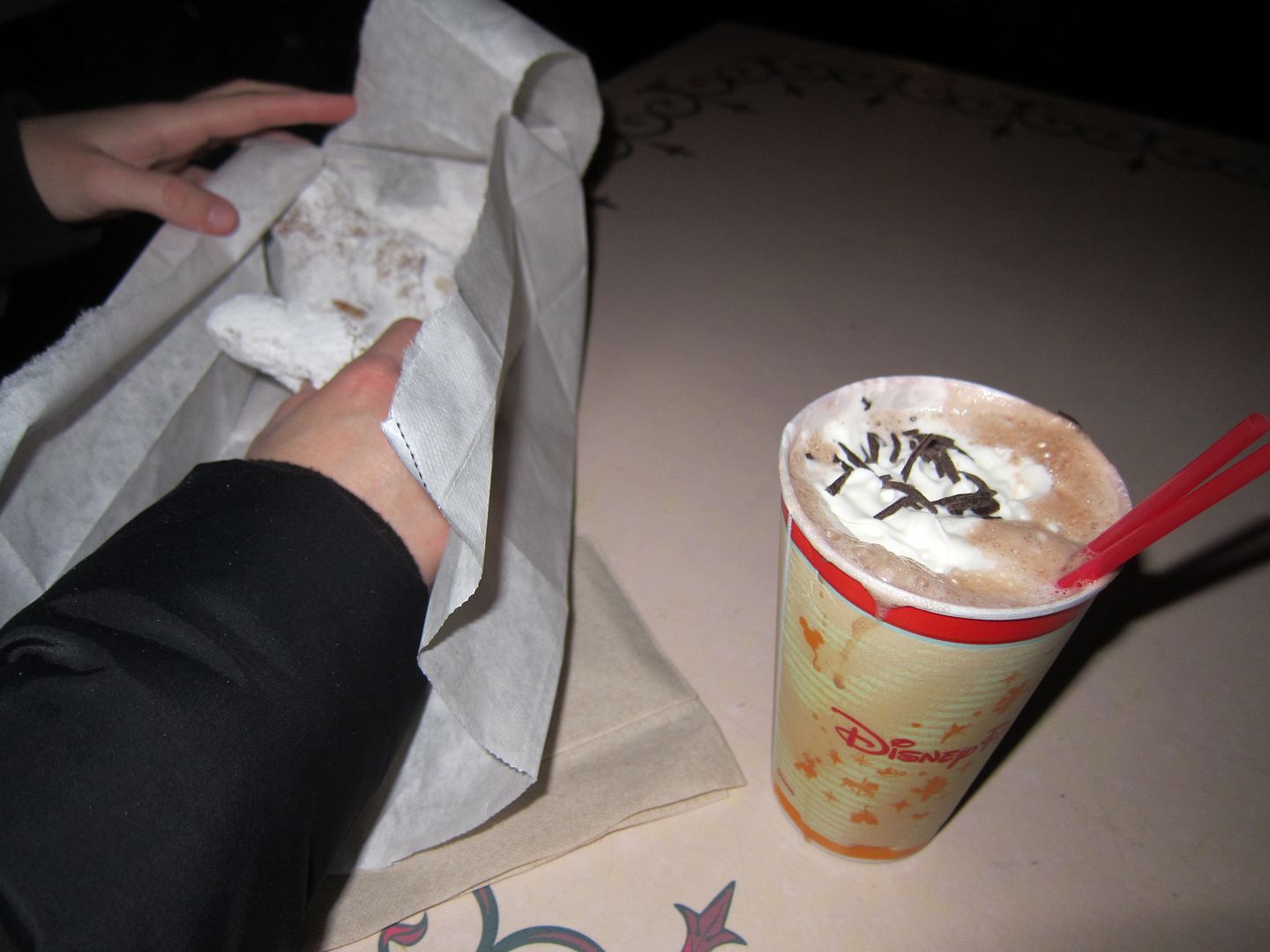 As we ate our dessert, we could hear Fantasmic! raging on the Rivers of America. One of my favorite things to do is to gather by Pirates to catch the end of the show (cast members don't care if people loiter in that area after a certain point). It's actually a really good view.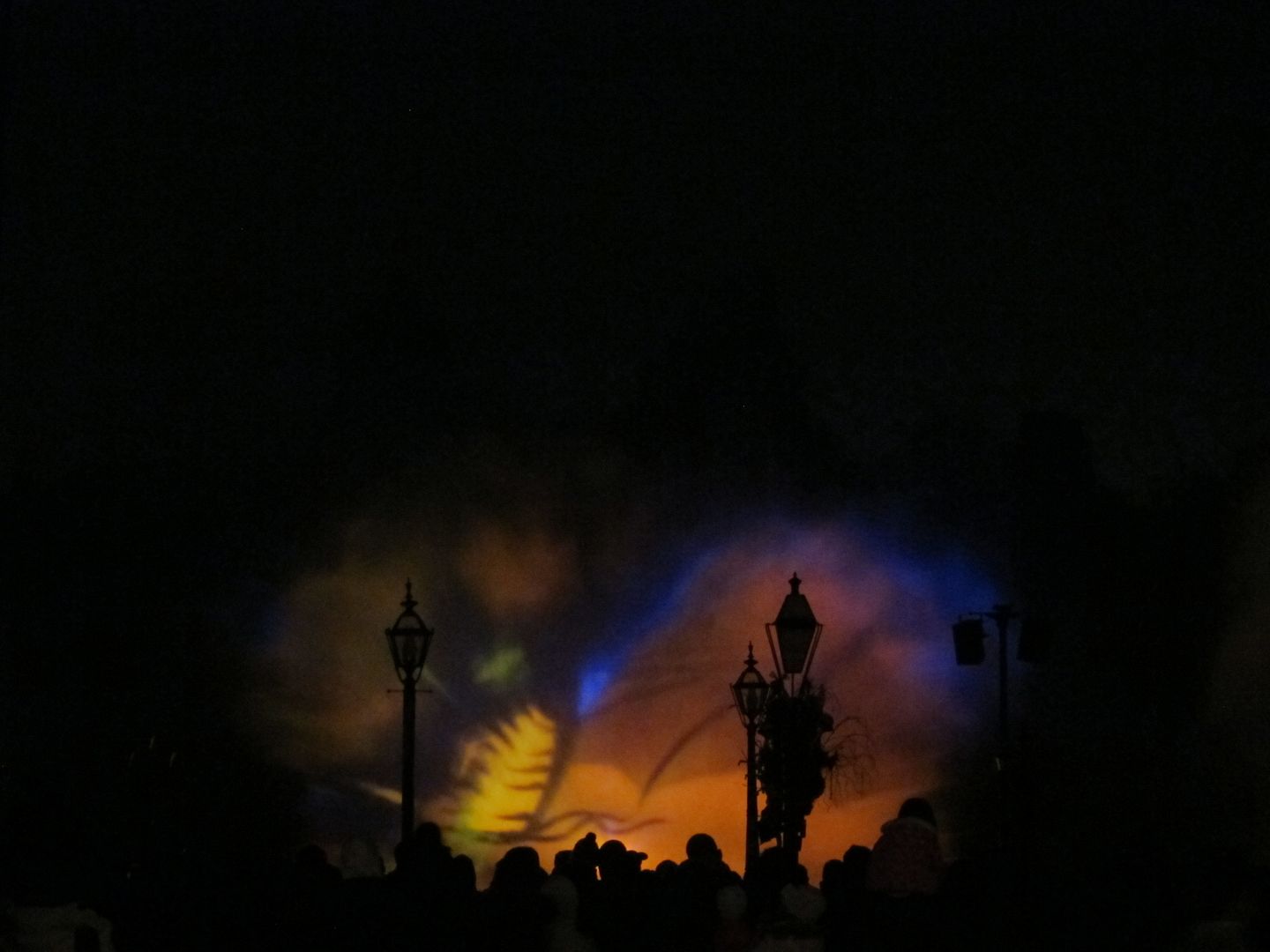 We hadn't gotten to see the show since the Mark Twain was back in commission after its lengthy refurb, so it was fun to see the characters back aboard the boat.
After the show, we got ready to leave, but not before we spotted a few of the holiday fireworks.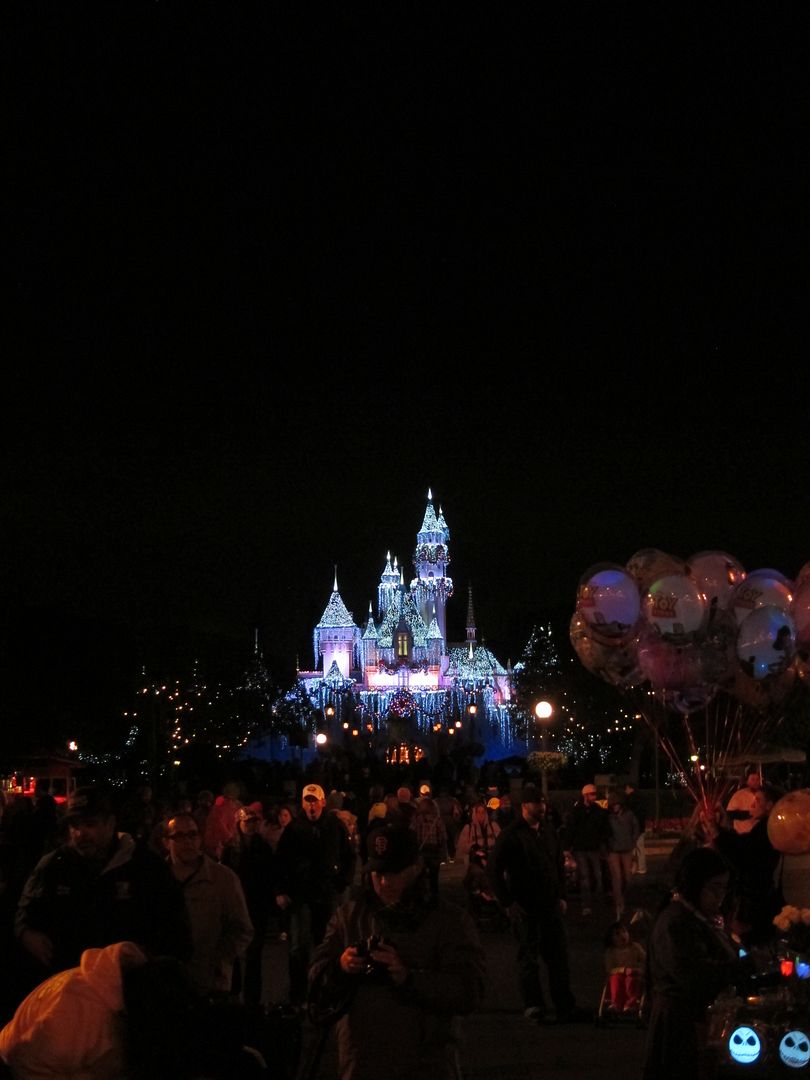 Previous Post | Next Post
Table of Contents
Follow



Share