Chapter 185
Almost the End
---
Previous Post | Next Post
Table of Contents
December 8-14, 2013
We'd bought a Groupon for a holiday boating excursion in Newport Beach, and it was supposed to have great views of all the decorations people put up on their fancy houses along the water. Since we were about to head to Colorado for Christmas, we scheduled ourselves for a few days before we'd be leaving.
It would be fun to pretend that this was our boat, but really ours was much more humble.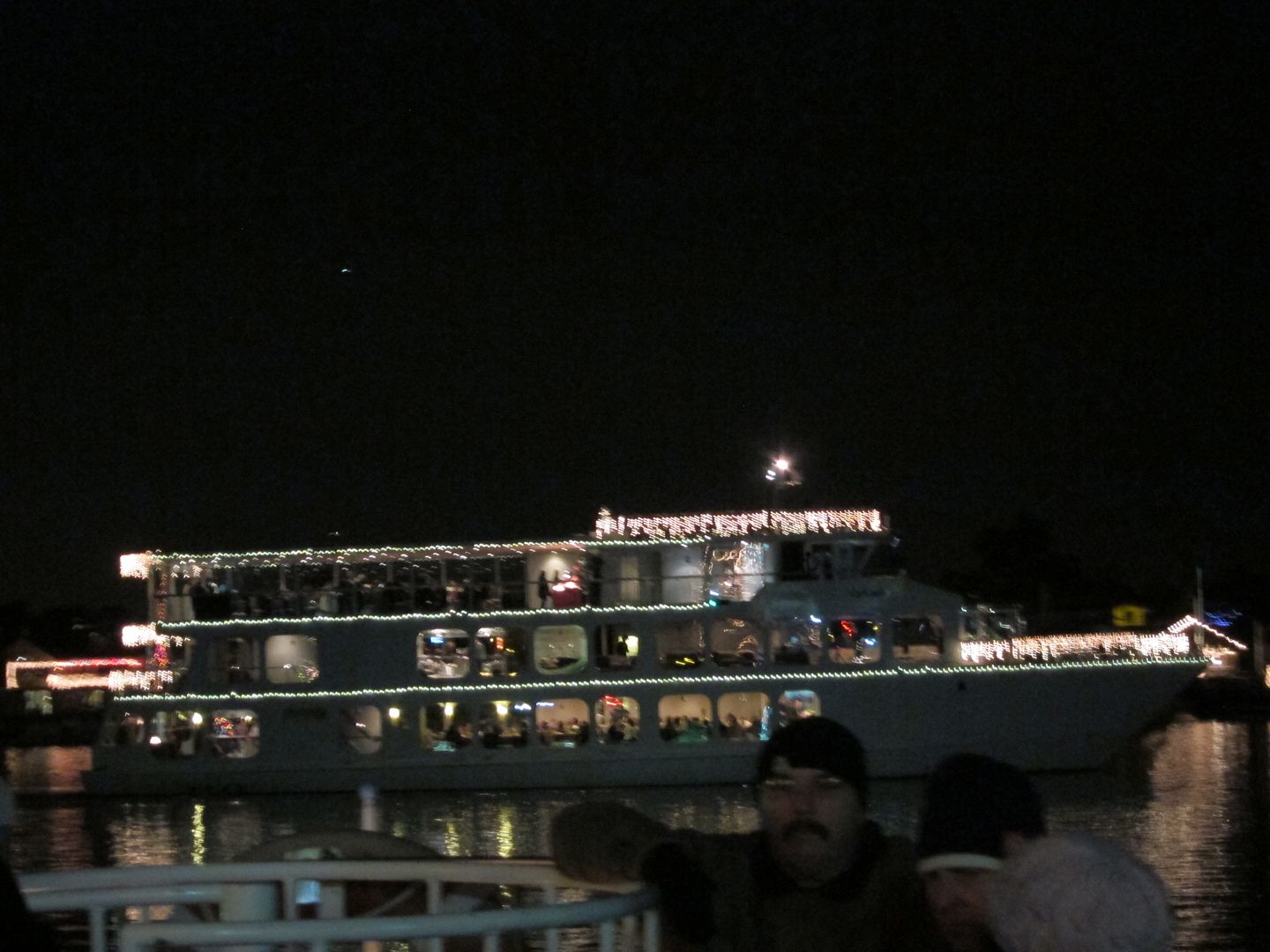 We hadn't really ever been to Newport or Balboa Island after dark, so I don't know how many of the lights were for the holidays and how many were permanent.
I think the boat accommodated about 20 people in total, so there were plenty of others in our group. We sat on the upper deck where we figured we'd have the best view. Luckily, this was SoCal, so even in mid-December, the climate only called for a light jacket.
We saw lots of fun houses and got to hear the captain's narration about several of them (and their occupants).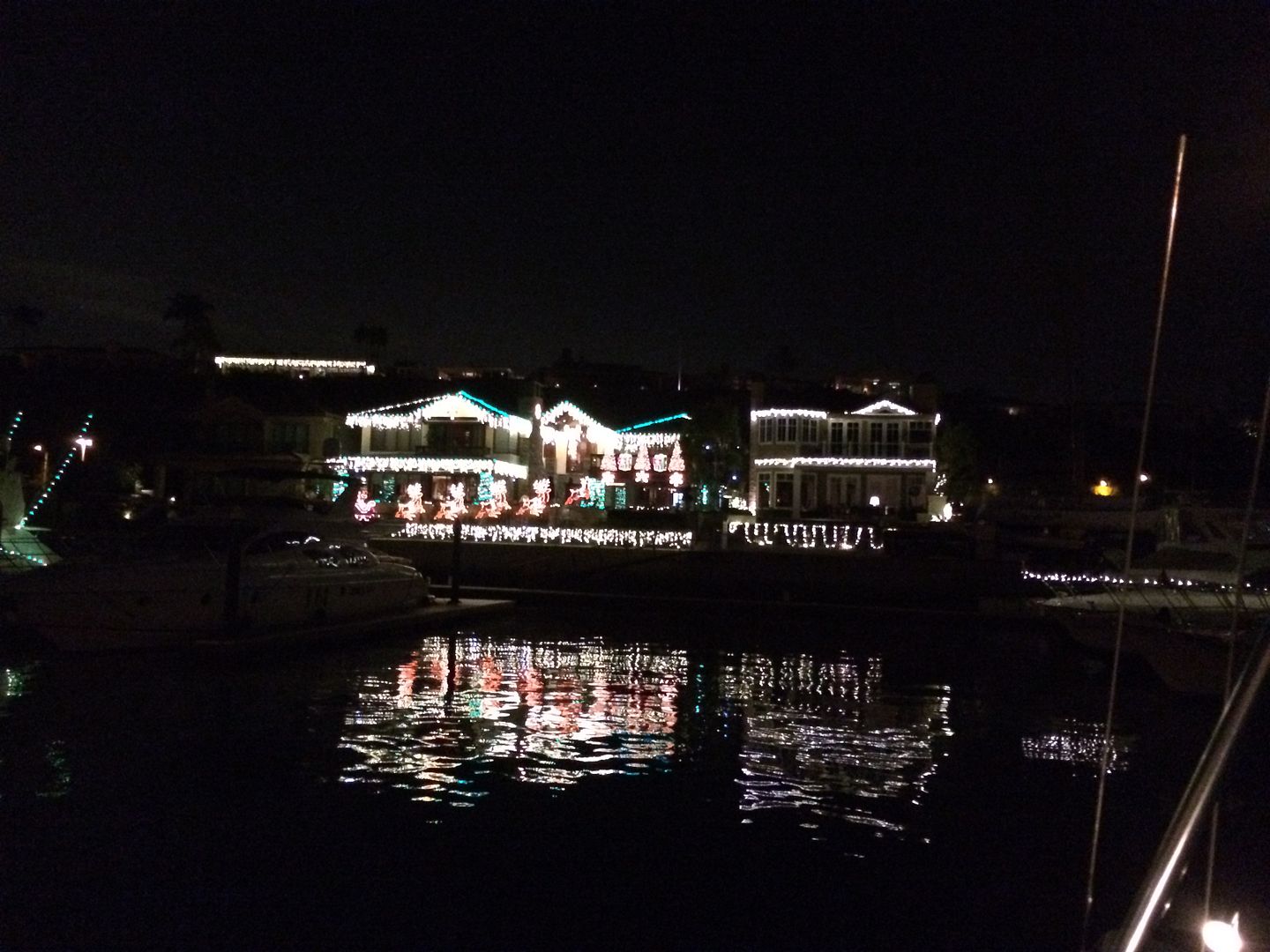 I'll admit, I've seen Christmas lights from lots of different angles before, but I think this was my first time seeing them from the water.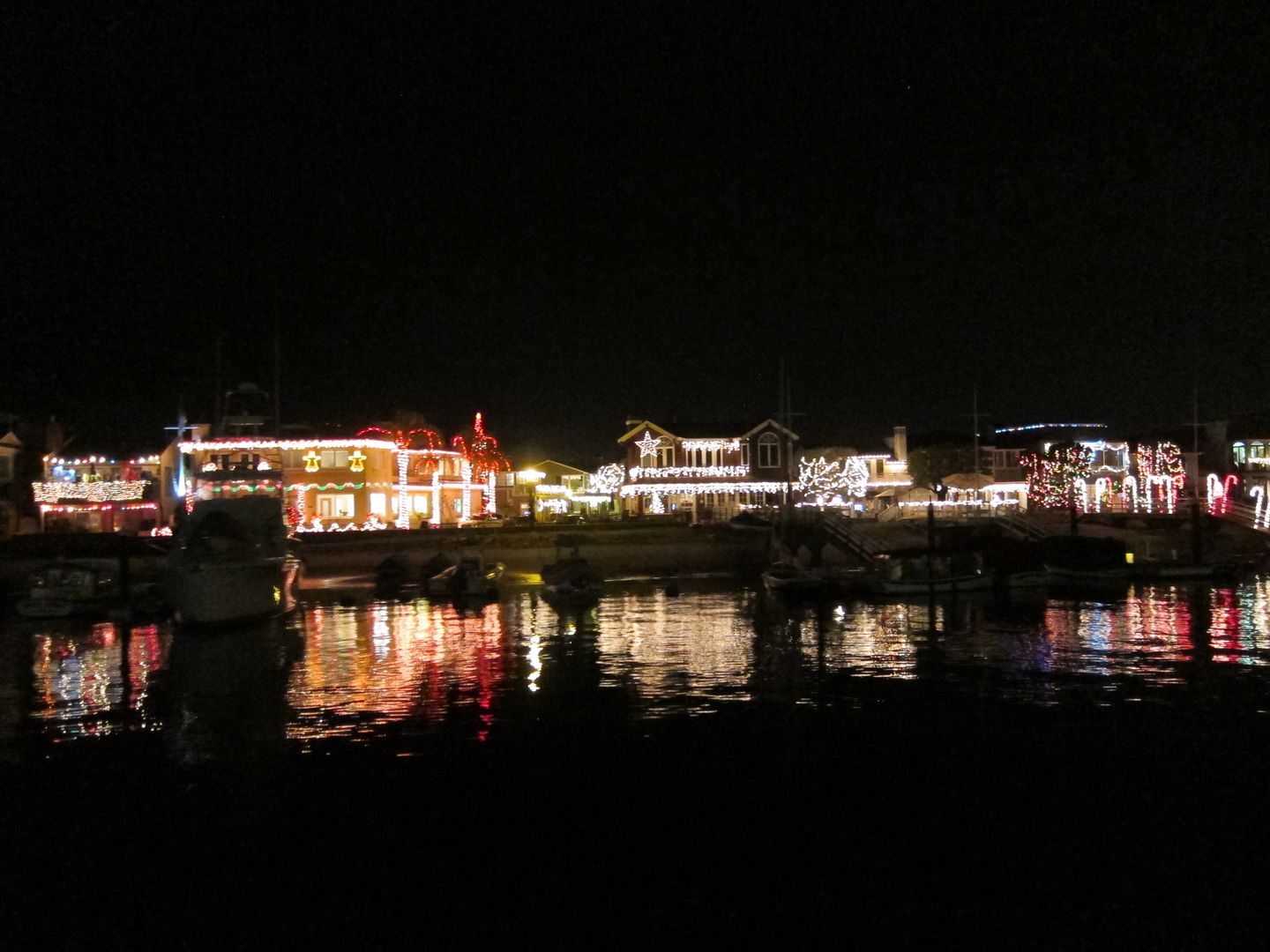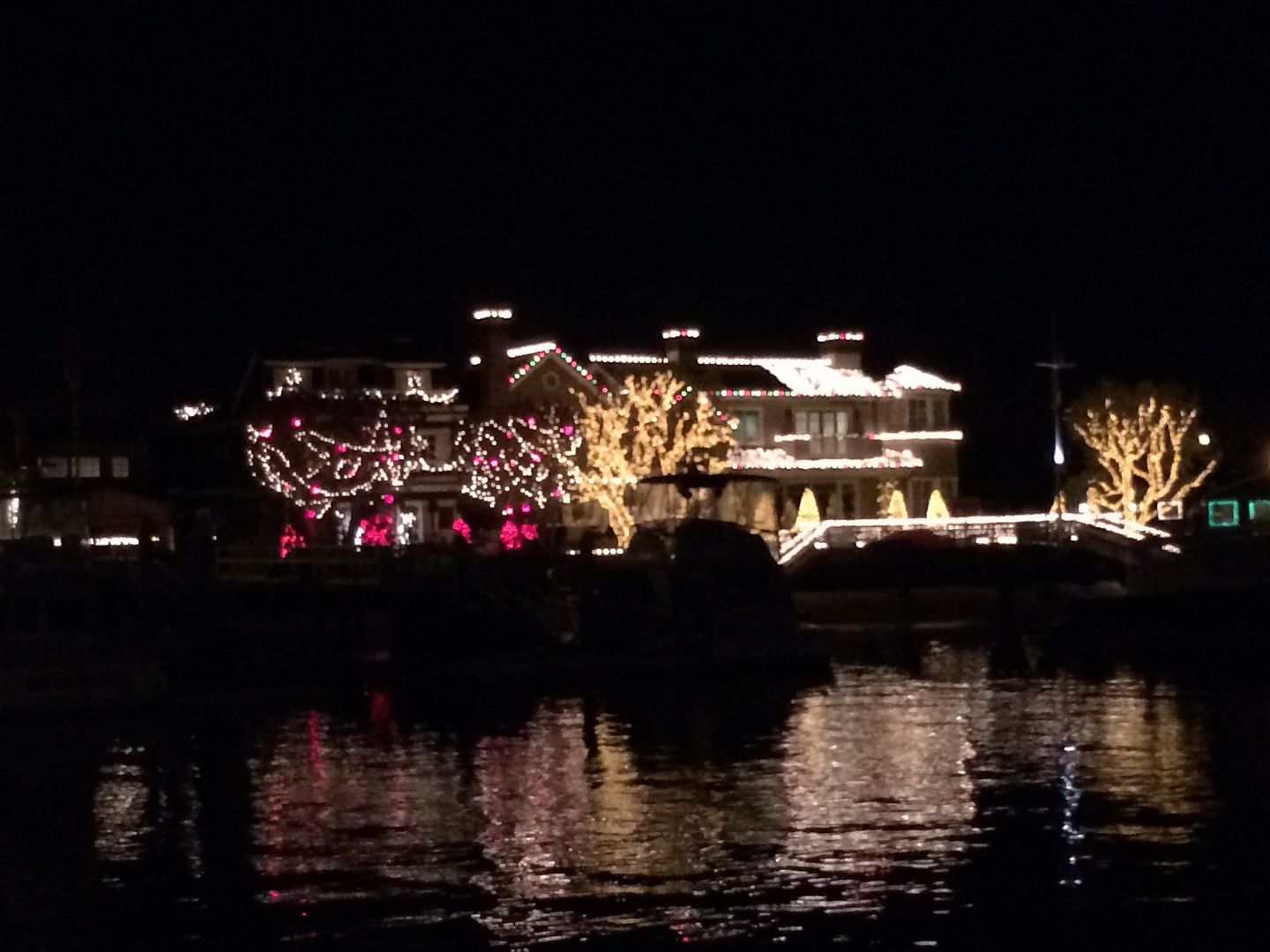 At one point, the captain told us to look at the deck of one of the docked boats alongside us because there was a sea lion hanging out on top of it. I was really excited because sea lions are my favorite animals. I tried to get a picture, but it definitely didn't come out. So here are more houses instead.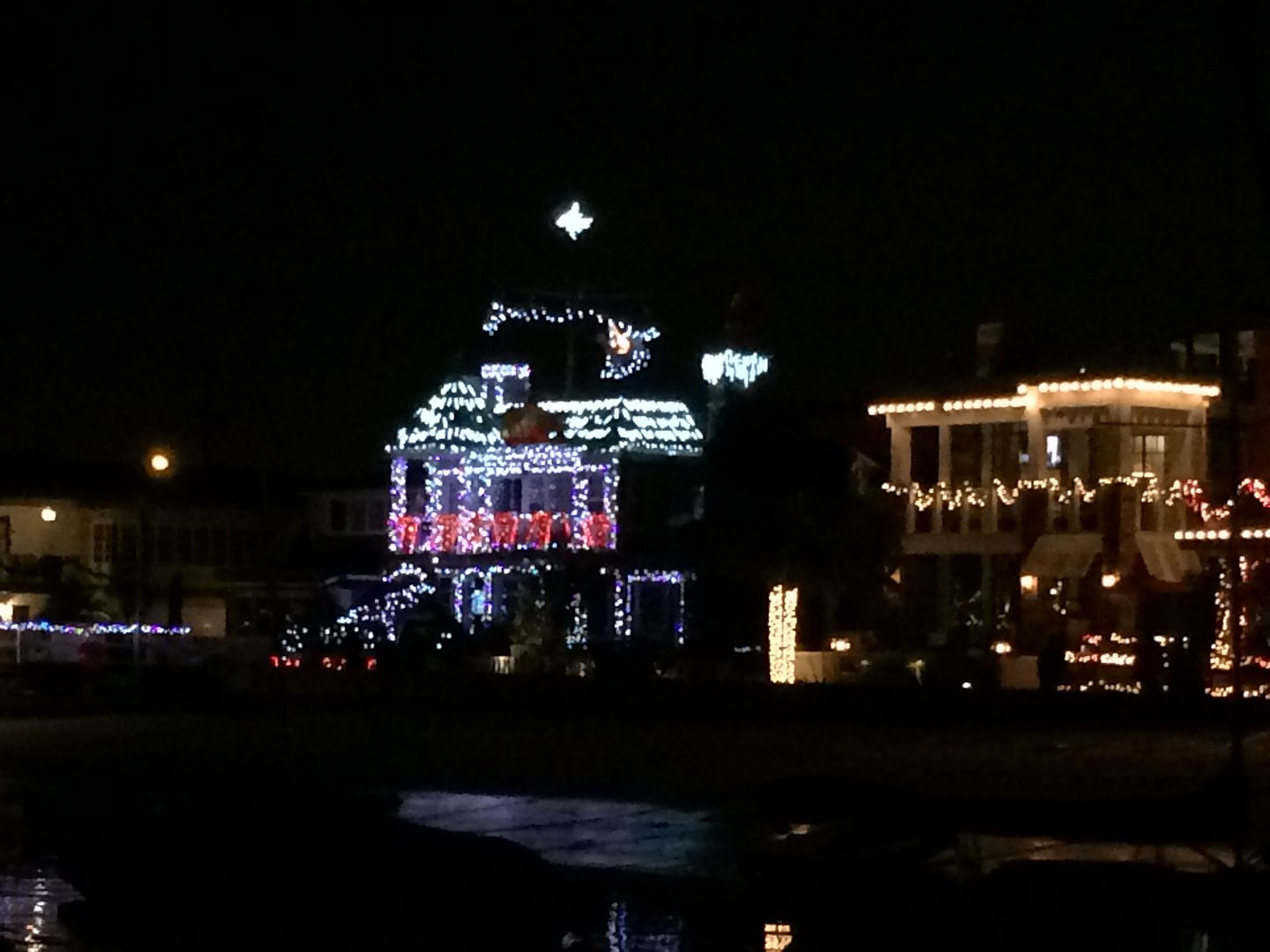 Everyone knows you have to decorate your yacht for Christmas.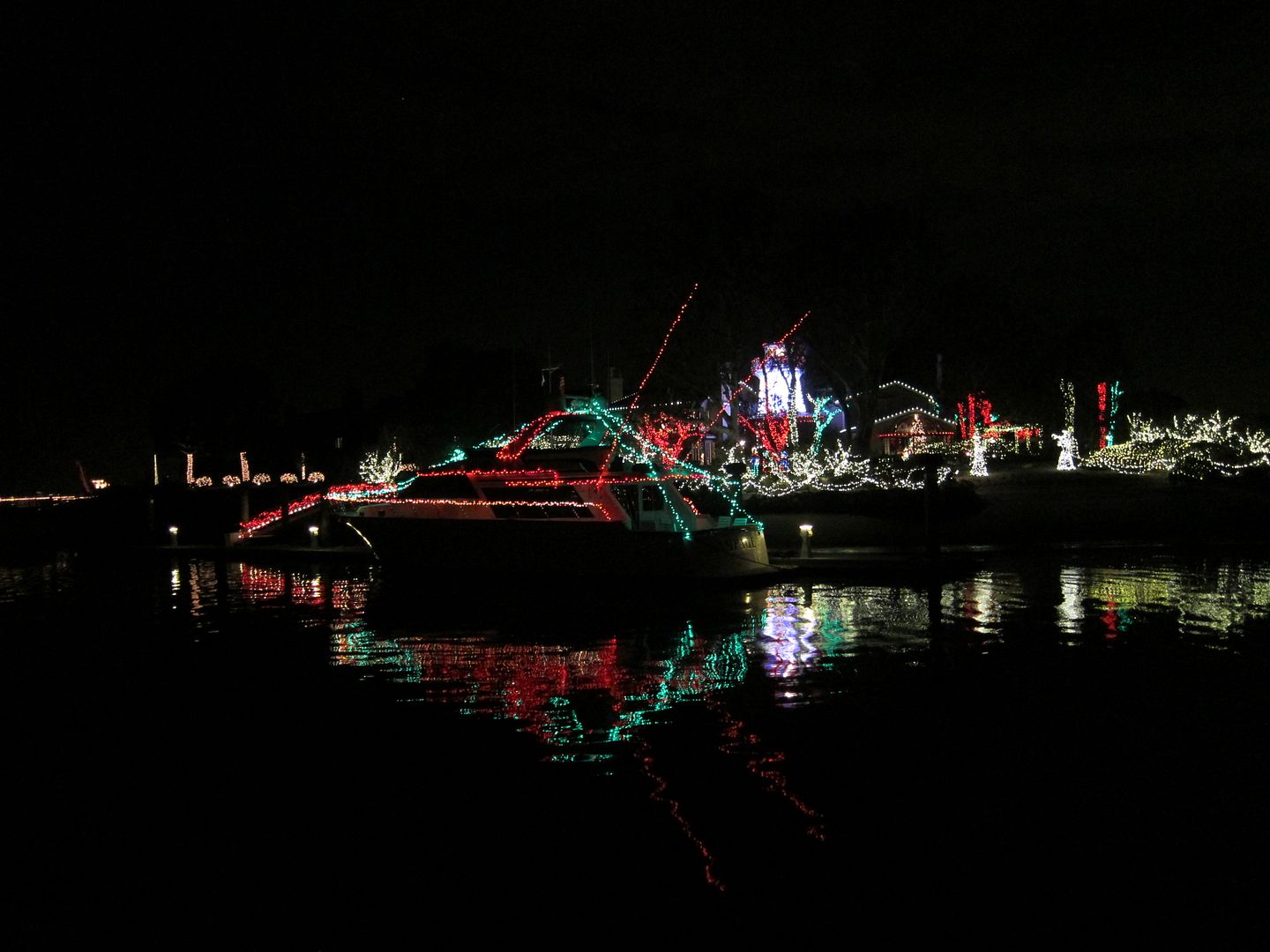 This was the biggest mansion we passed. I feel like there was an interesting story that went along with it, but I don't remember what it was…
Eventually, we circled back to the dock at Newport, but the entire excursion had lasted almost an hour, so it was definitely worth the money. It was a fun holiday experience unlike anything we'd ever done before!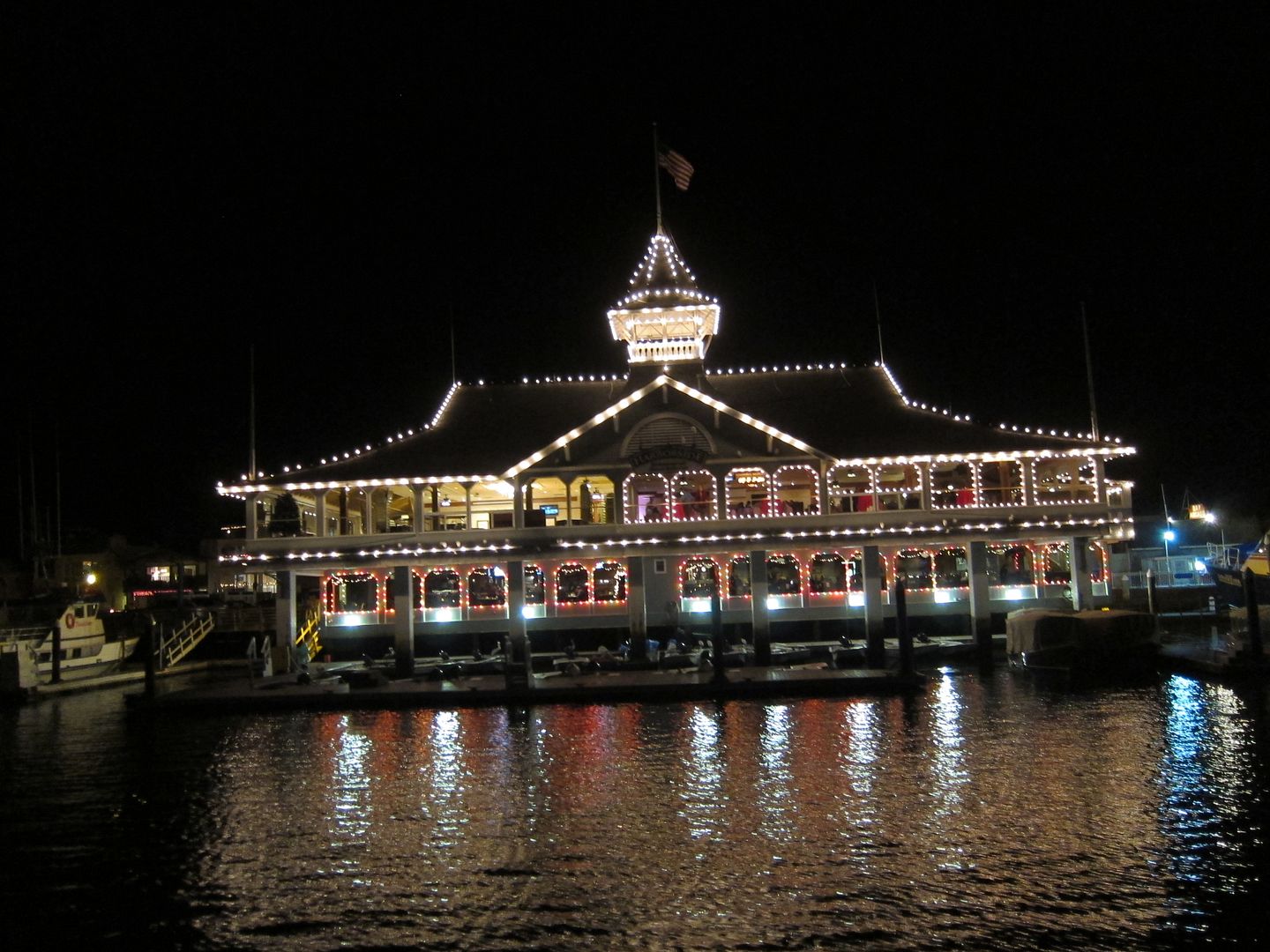 Back home, Crooky was really enjoying our Christmas tree.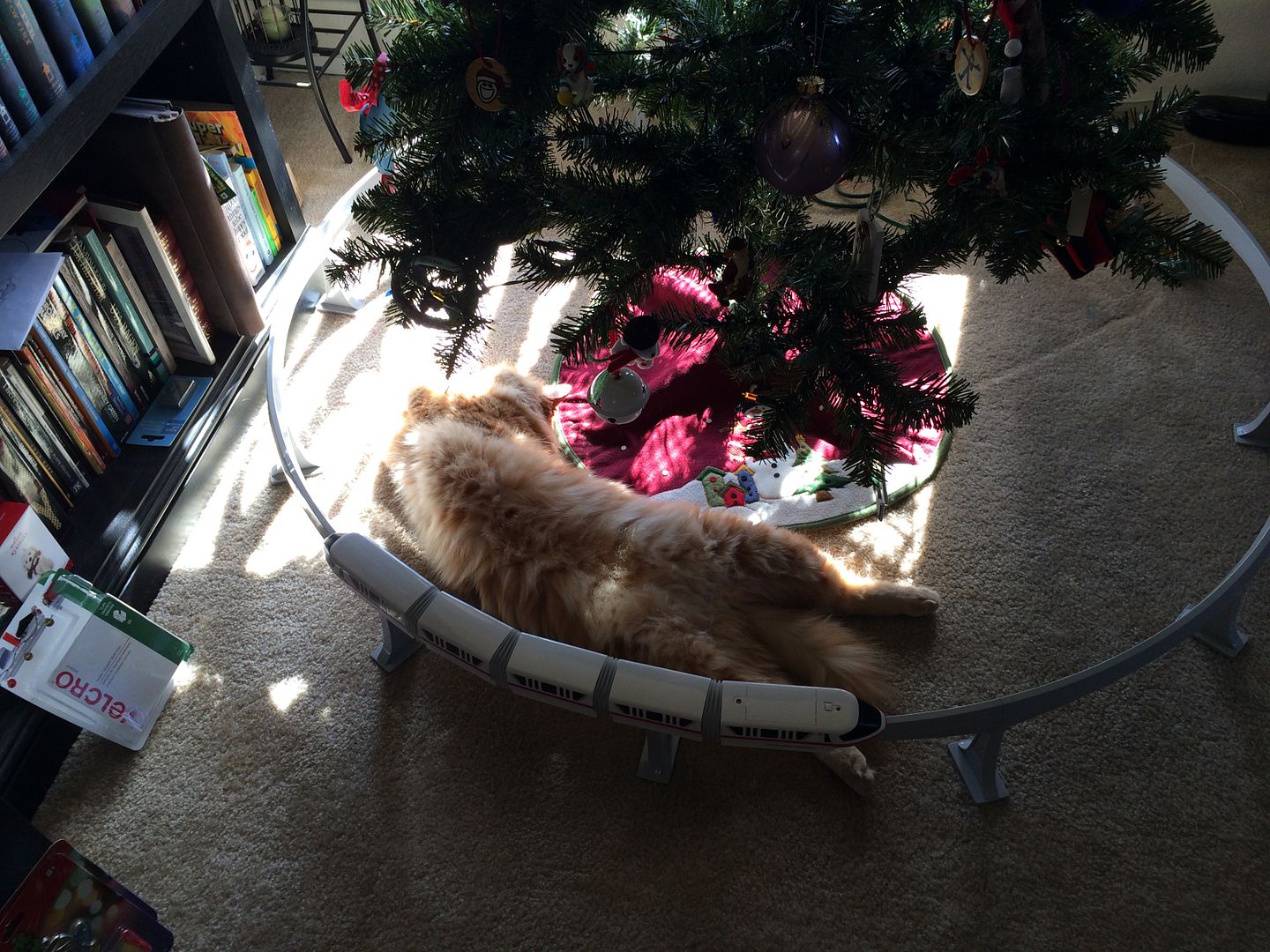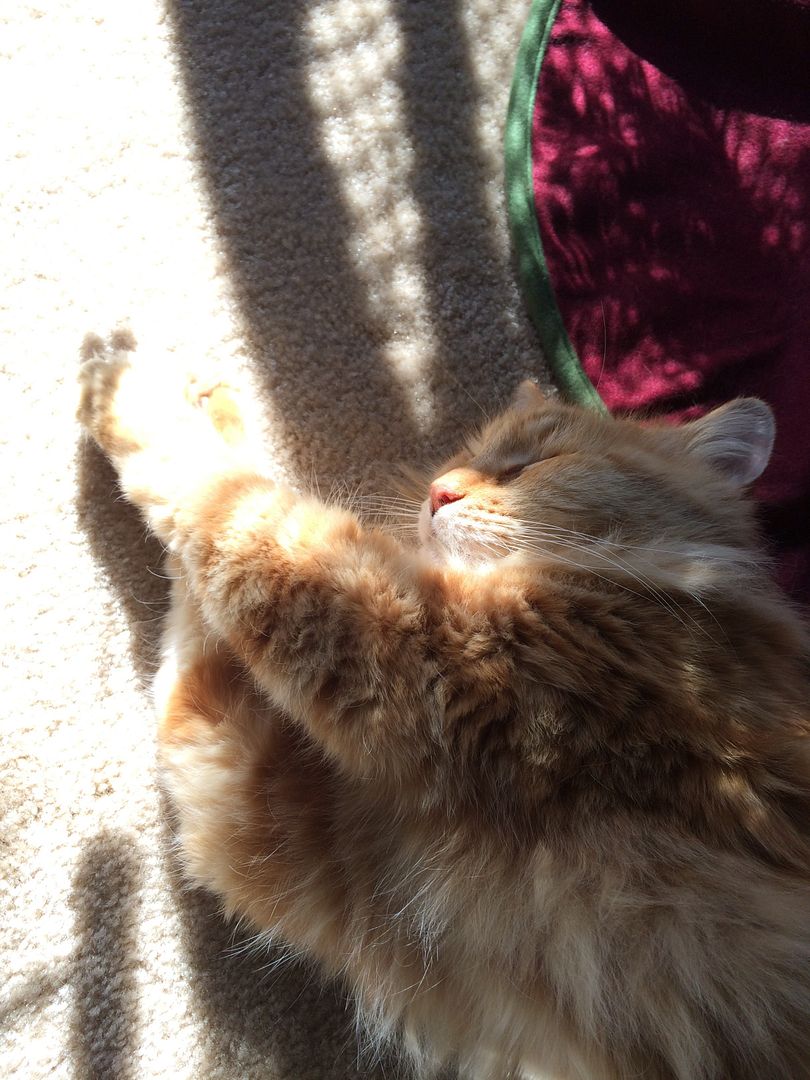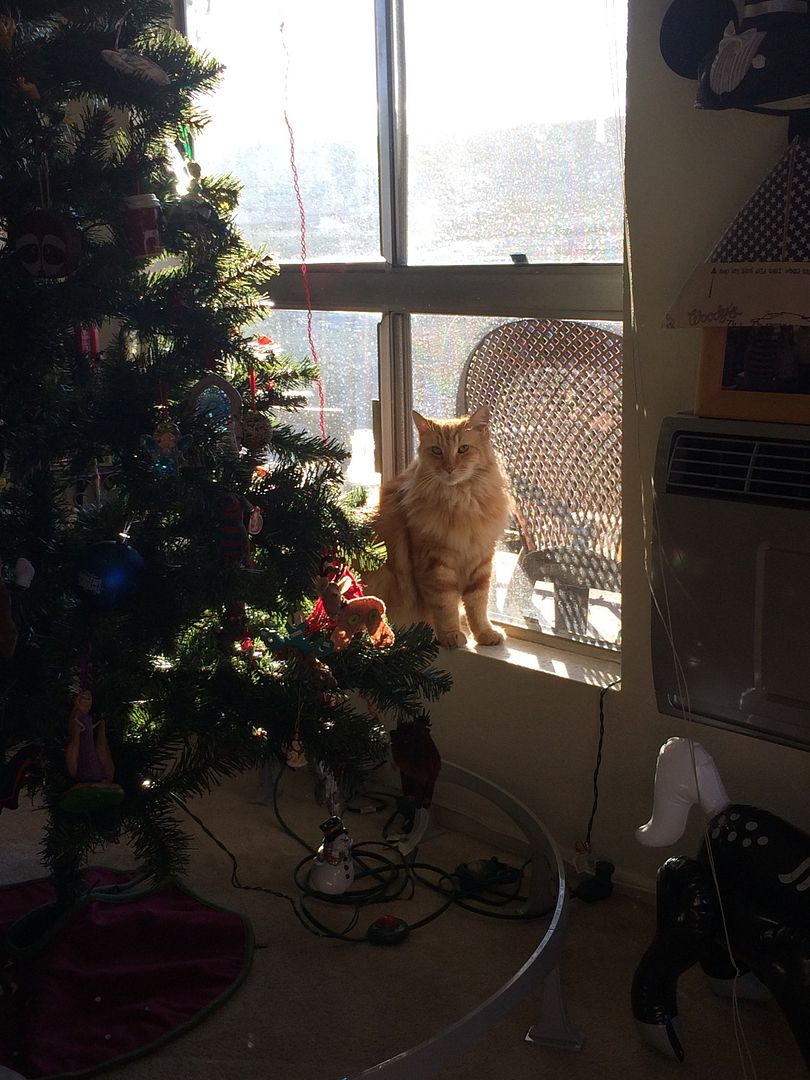 Tracy and I also did this fun painting craft.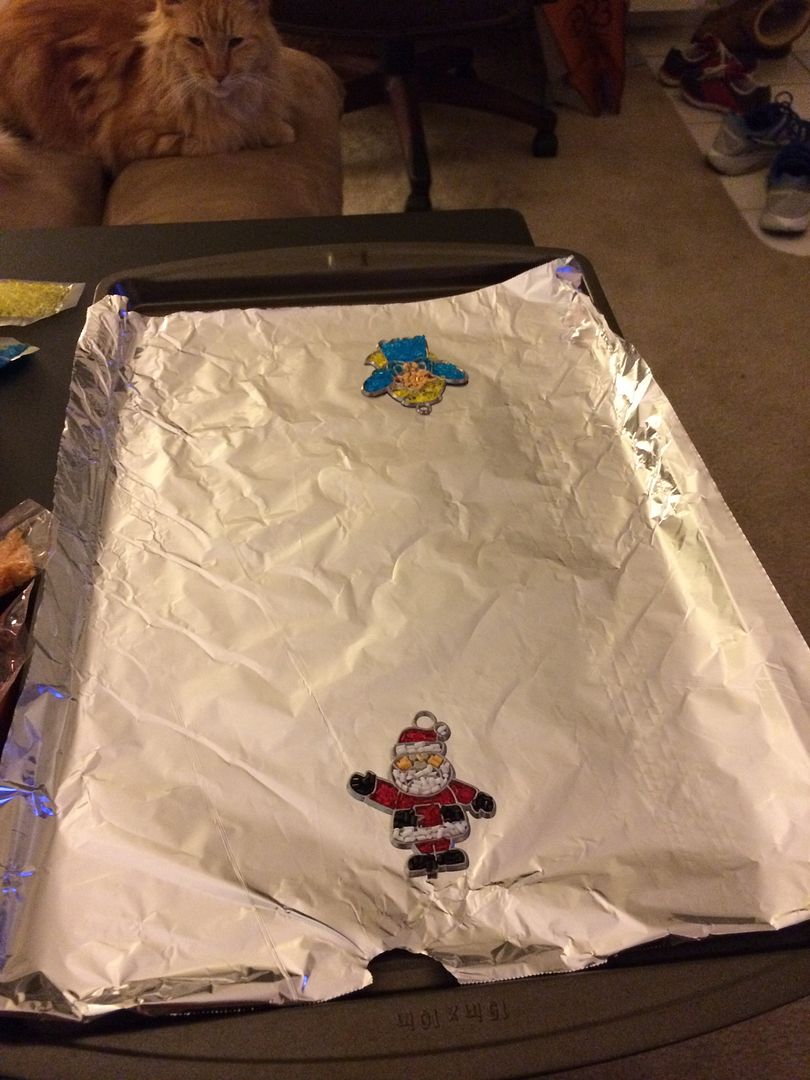 We took another short trip over to Disneyland on Tuesday, not knowing if it would be our last time in the parks before we left for the holidays. We got a late start, but we still enjoyed the fireworks from near "it's a small world."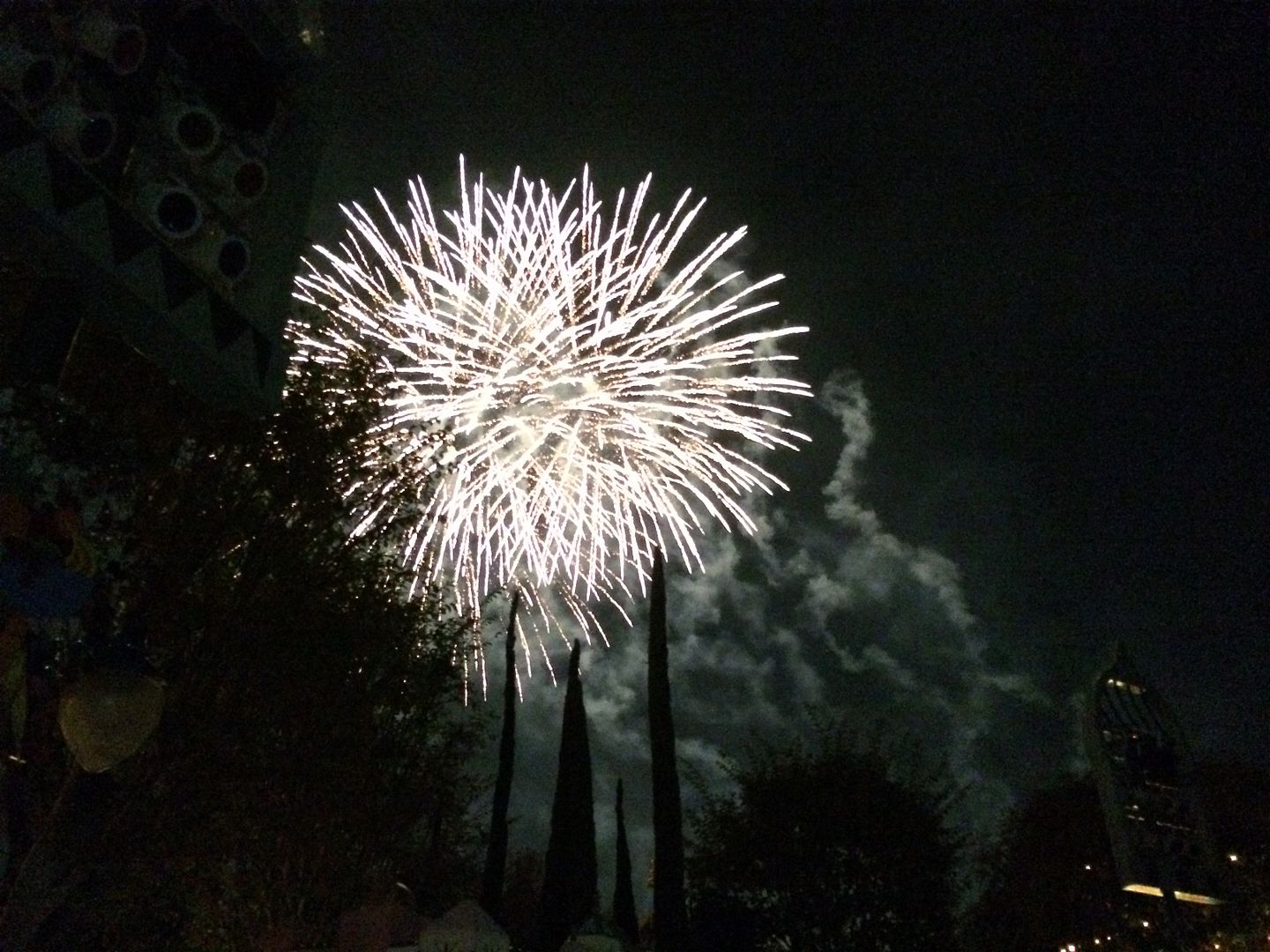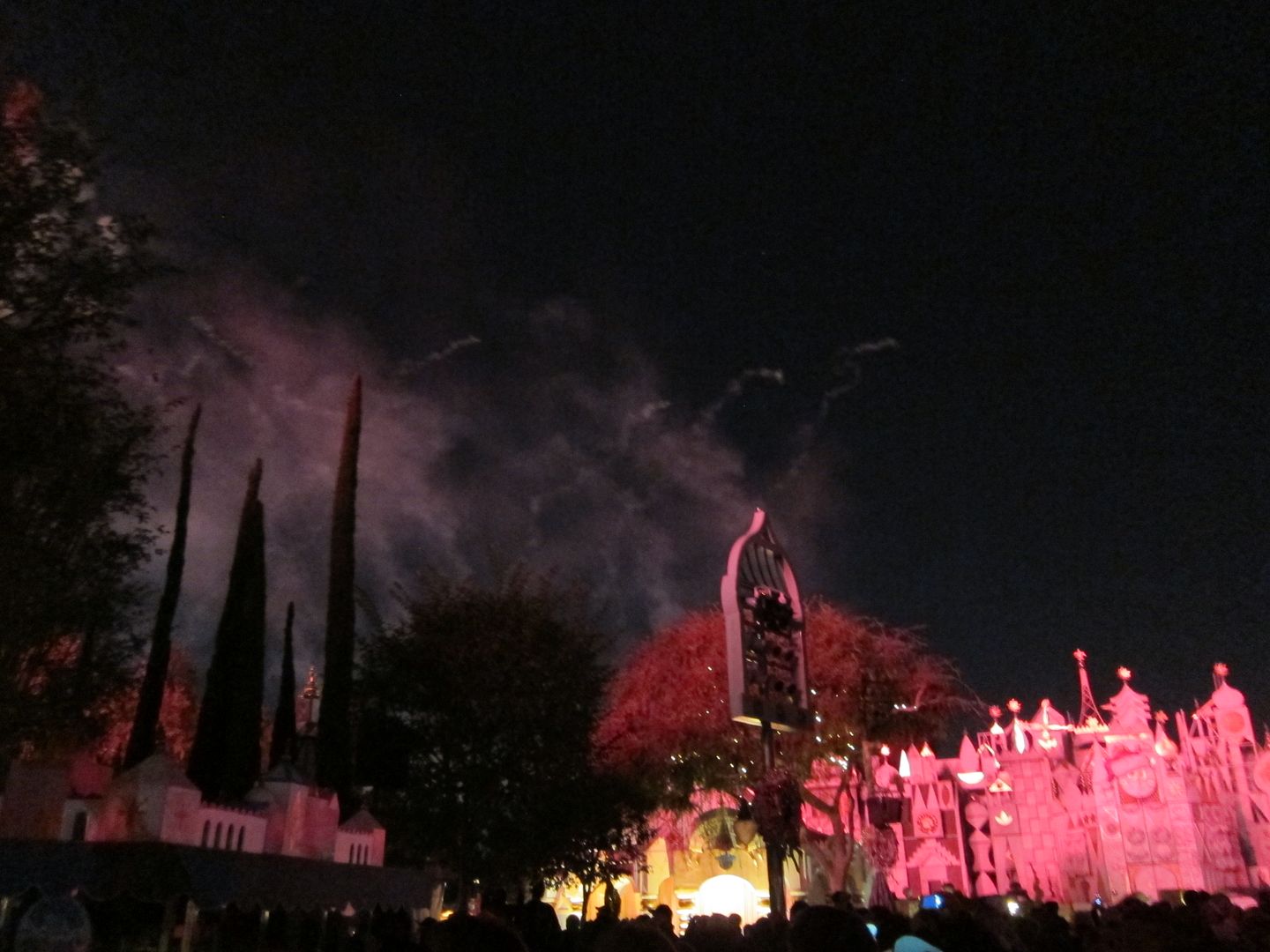 Gotta love the snoap.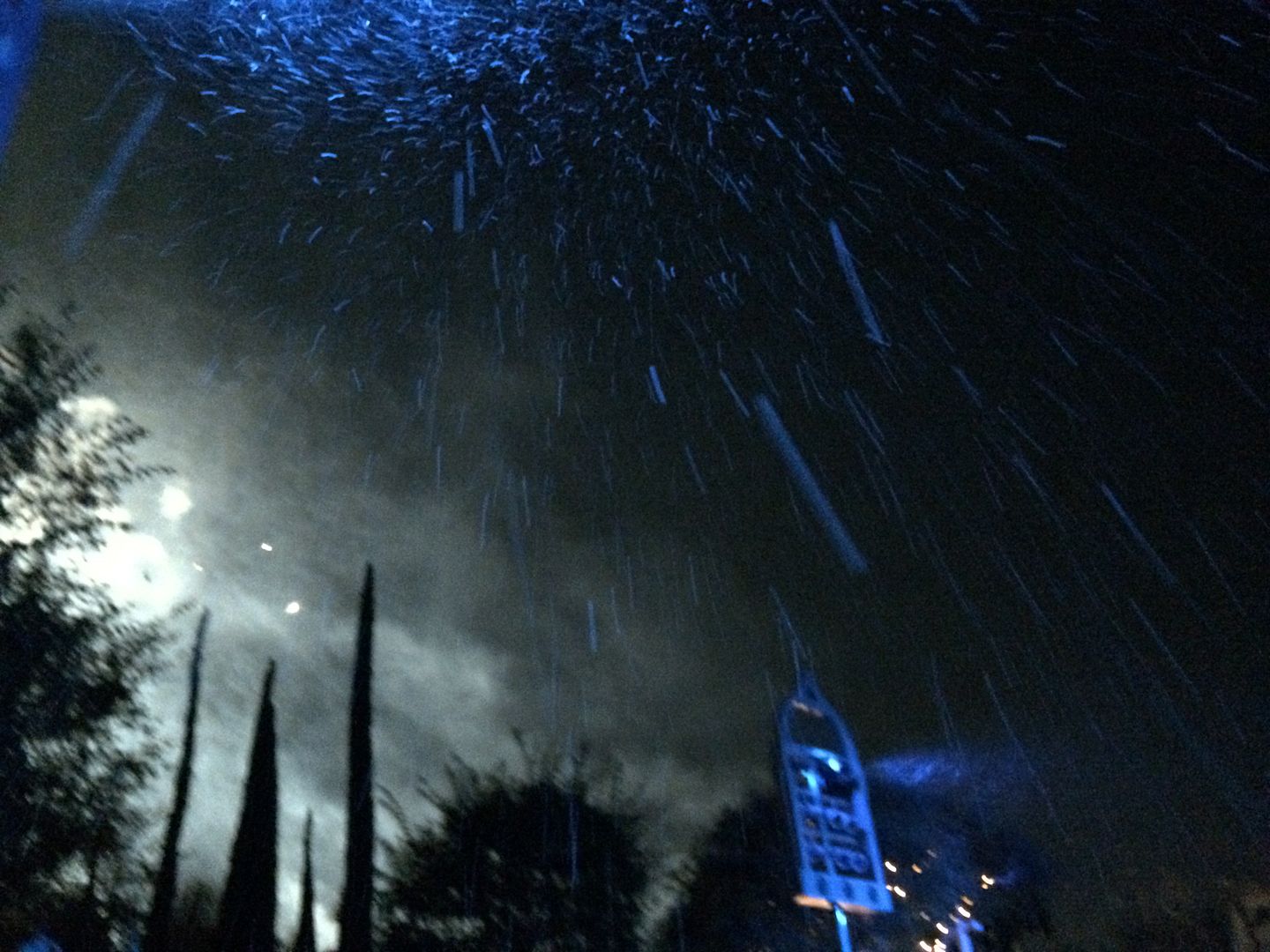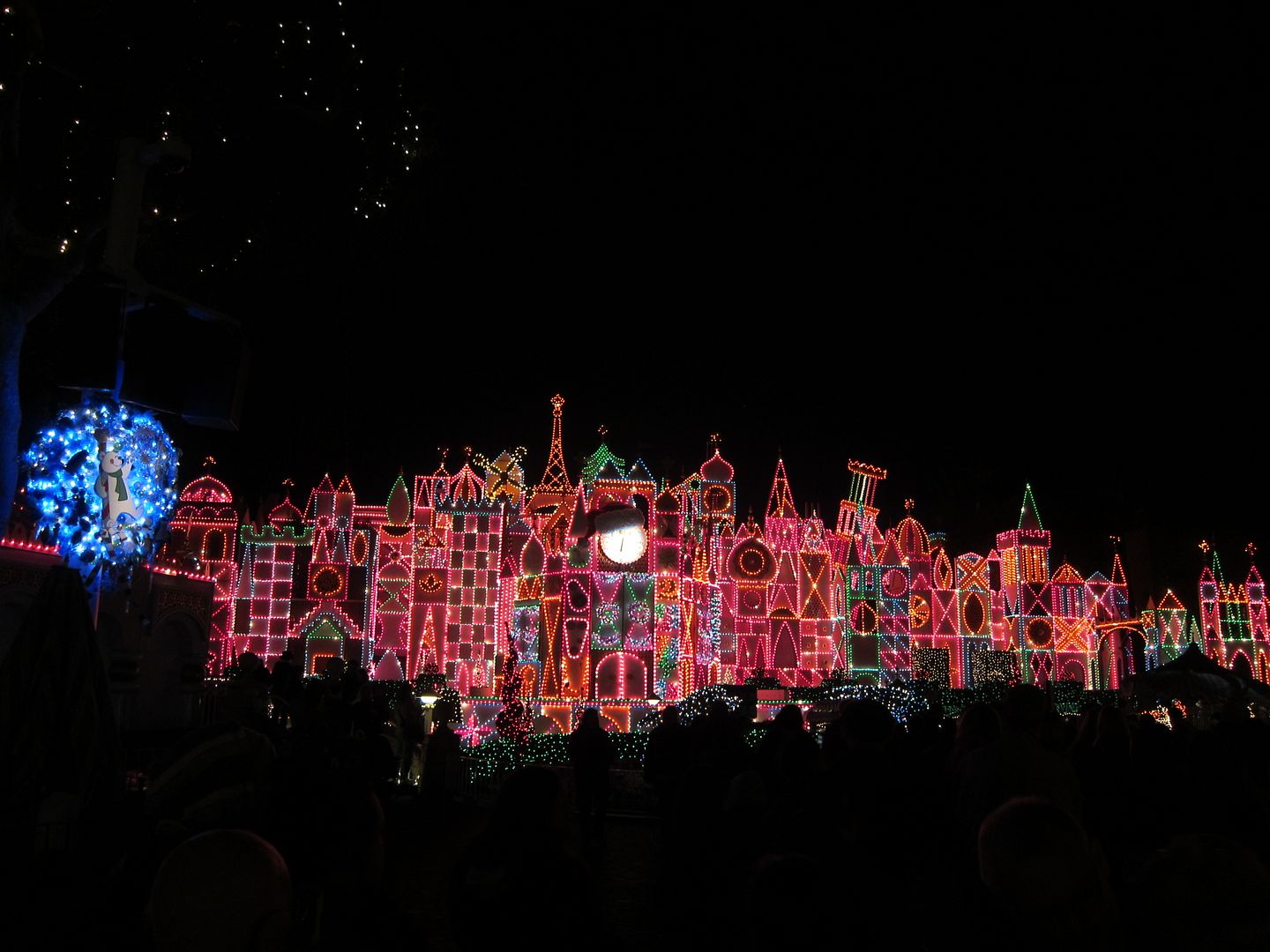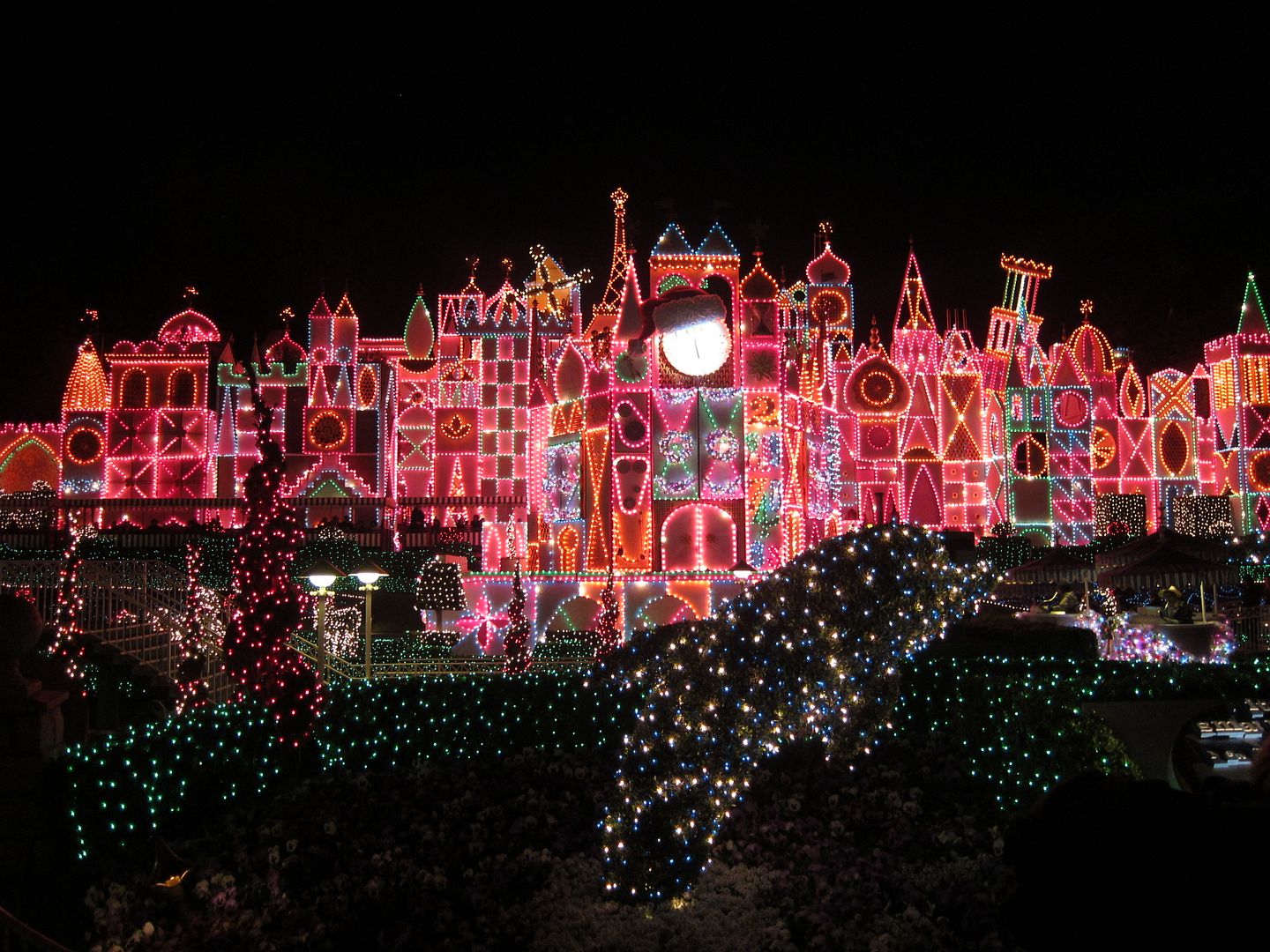 We also enjoyed a ride on the Mad Tea Party before heading out.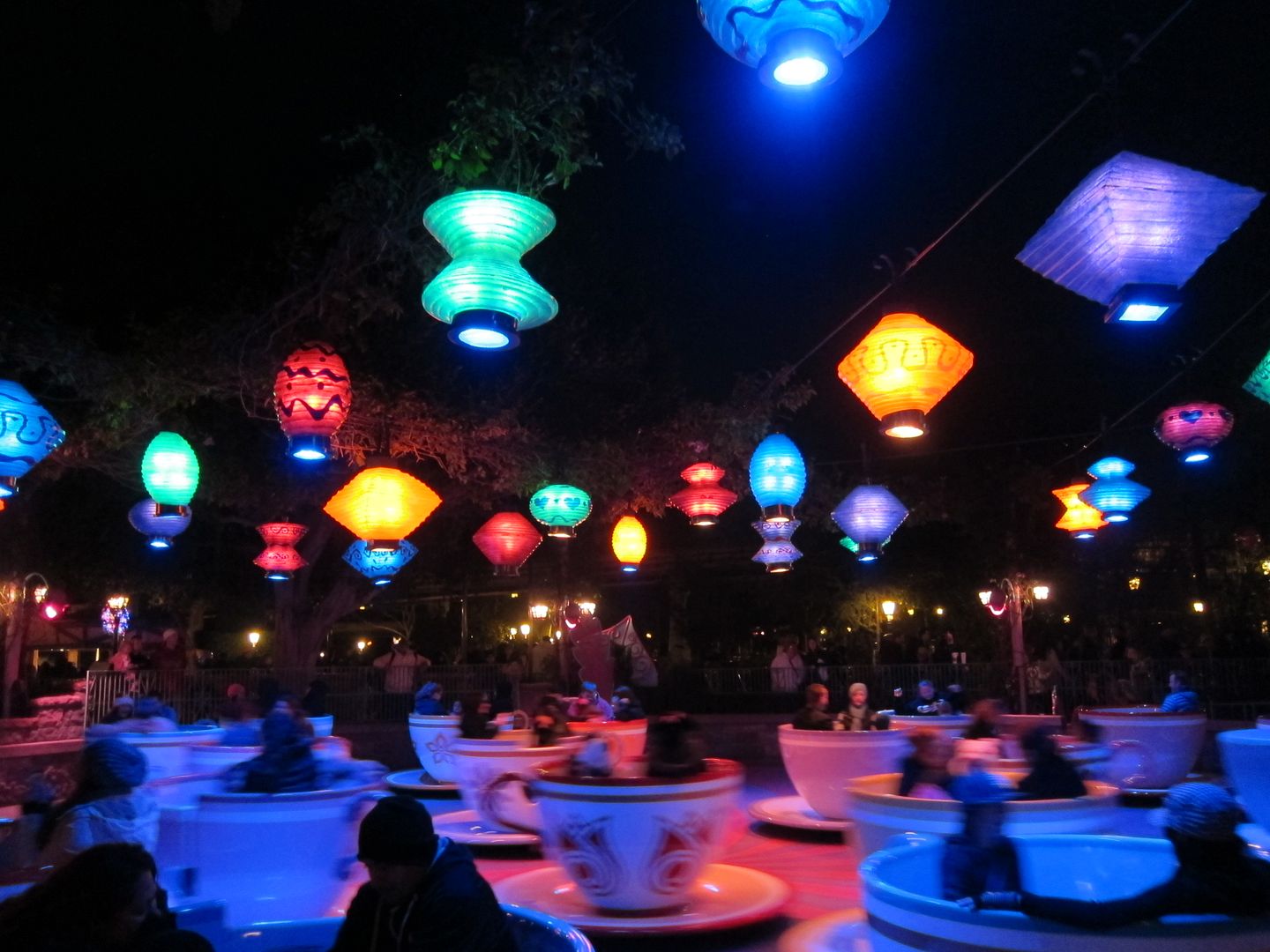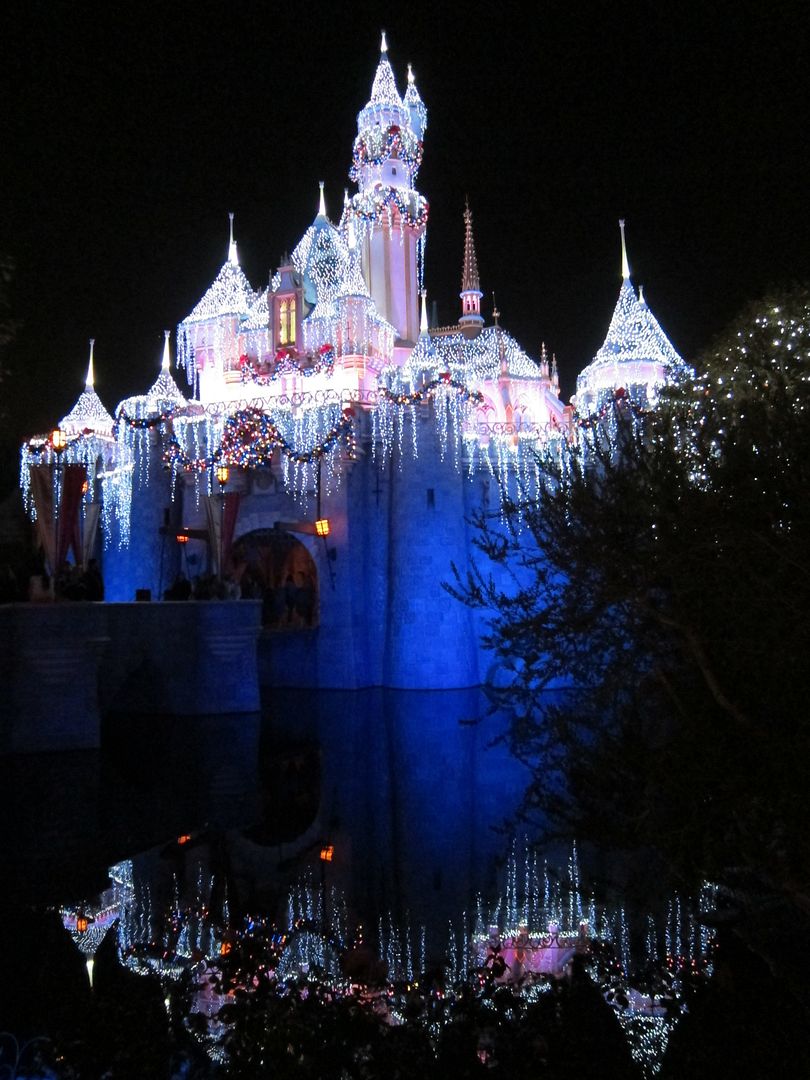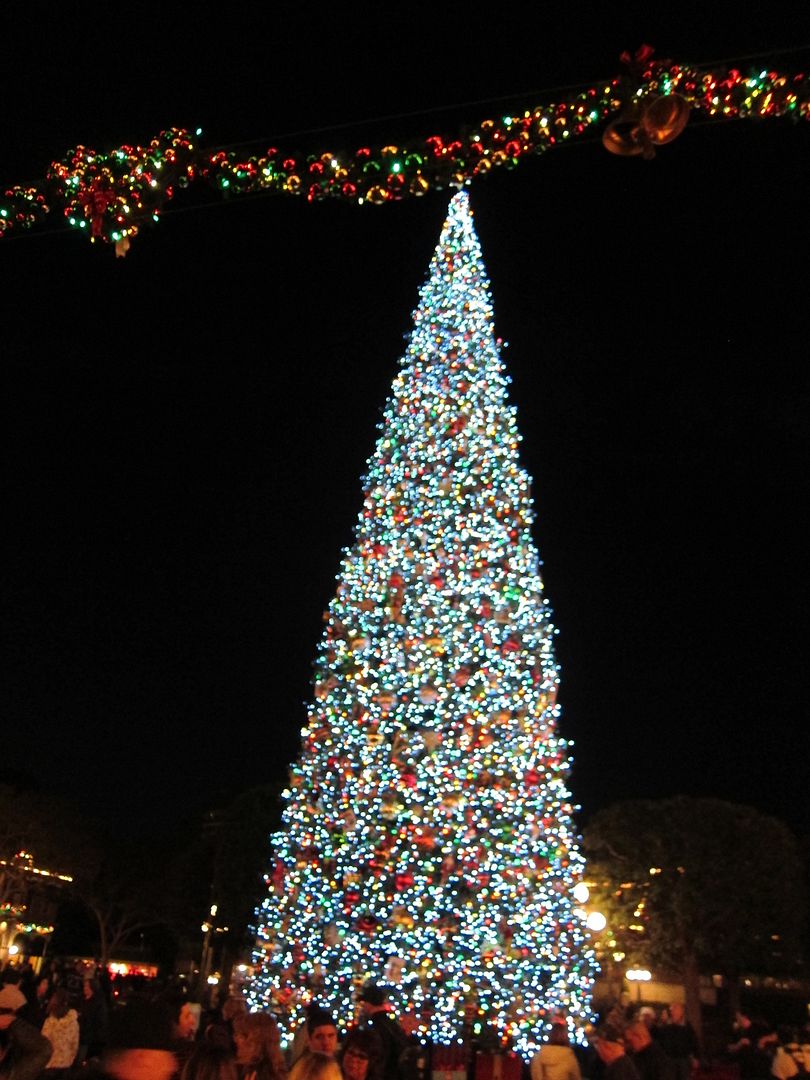 The next day, we decided not to go to the parks, but we went to Downtown Disney to do a little last-minute Christmas shopping for one another. We stopped in the Grand Californian to listen to the carolers (which we'd done multiple times the previous year but not yet this year).
There was something not great about this group of carolers. It was hard to say exactly which one of them was throwing off the other three, but someone was definitely a little pitchy.
Still, you can't complain about the holiday decor at the Grand.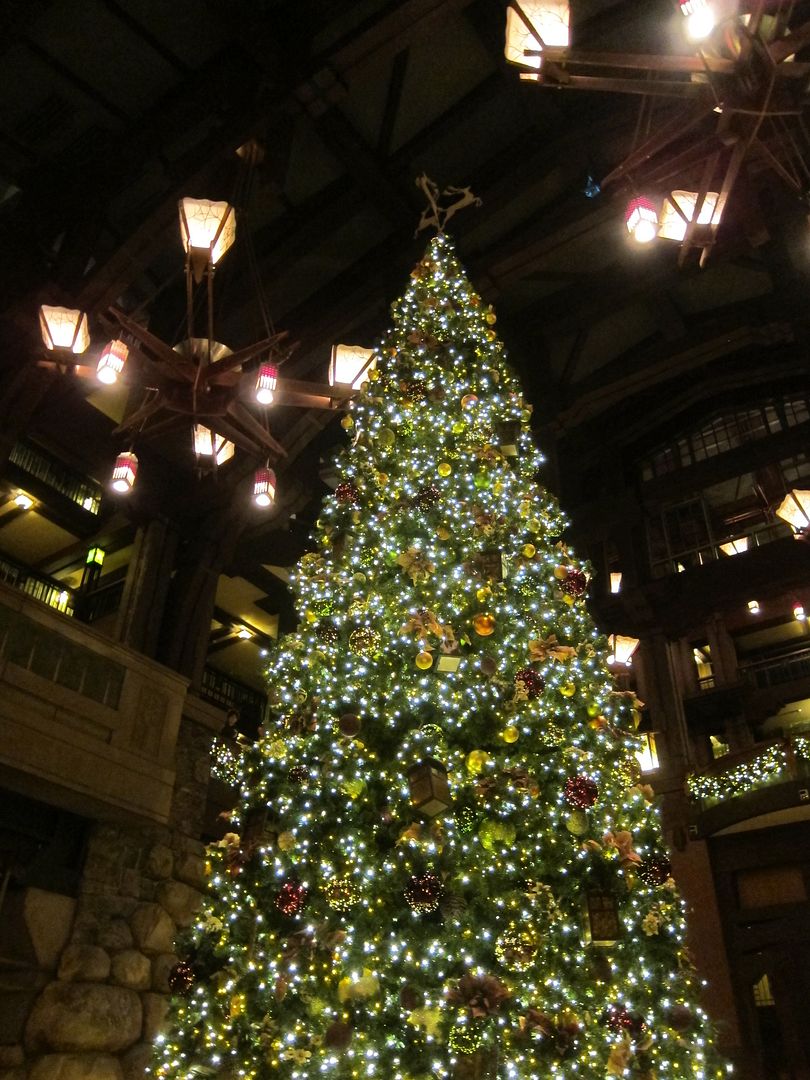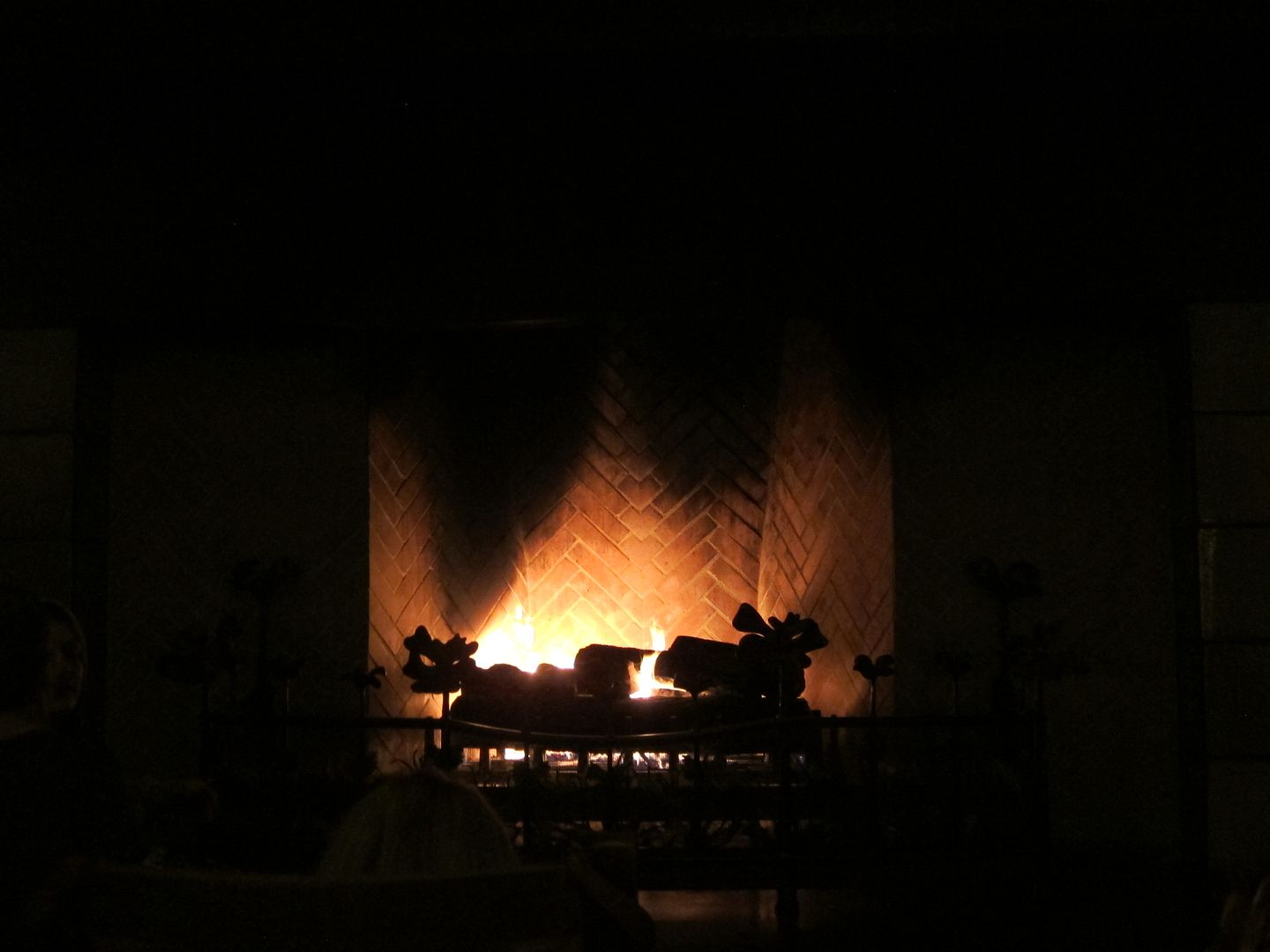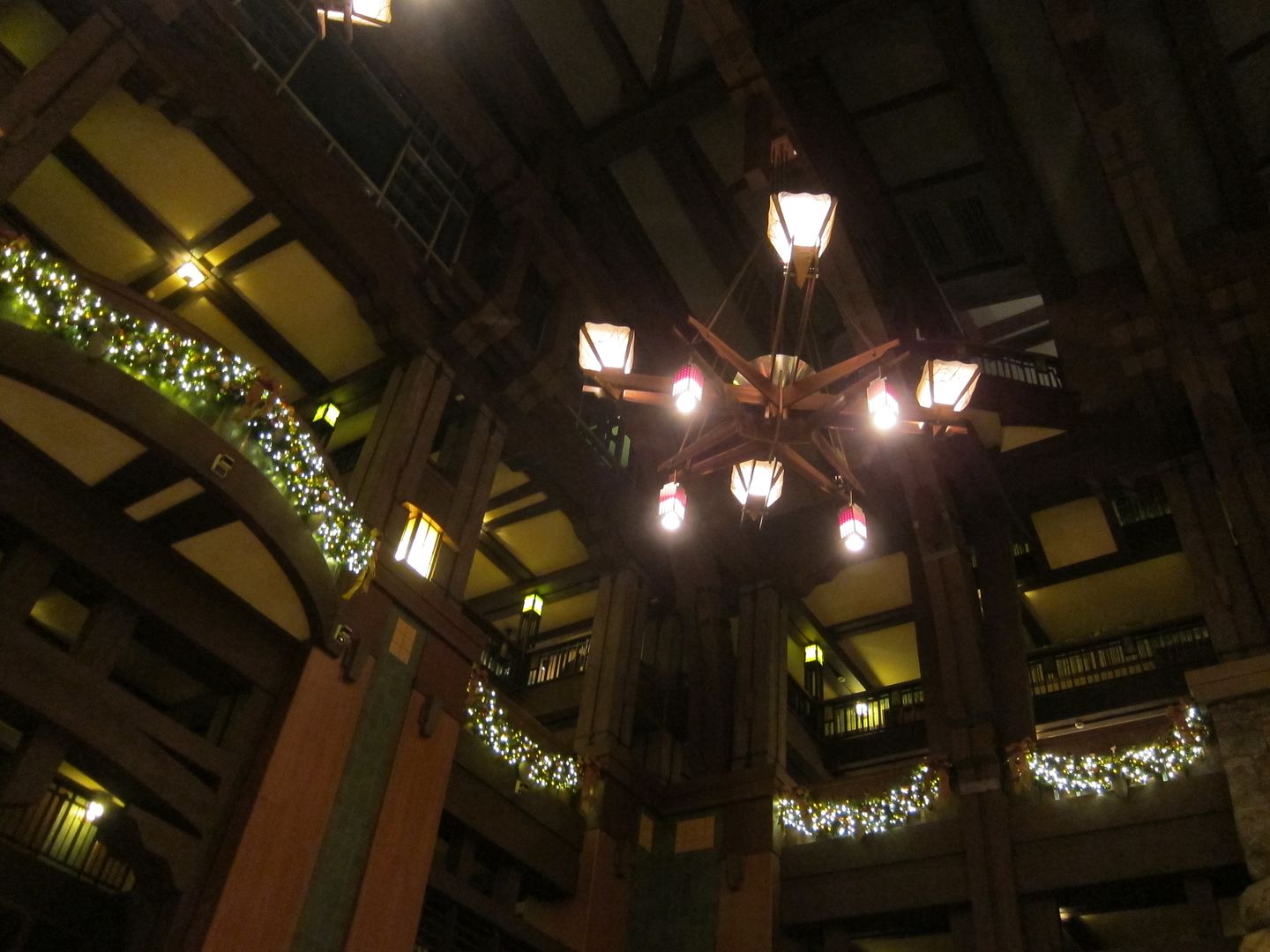 December 15-26, 2013
On Thursday, we flew out to Colorado, where we would stay until the end of the holidays. Nothing too eventful happened there, except we did get to see our good friend Stupey Doodle.
This report is so far behind at this point that I'm not actually sure if I ever mentioned that we lost this little old gal in December 2014. She lived to a ripe 14, though, which is pretty darn good for a dachshund.
In other holiday events, Tracy and I tried to make a pecan pie from scratch as a gift for her parents, but they only had egg whites instead of real eggs. It all cooked a little too fluffily, and this is how it turned out.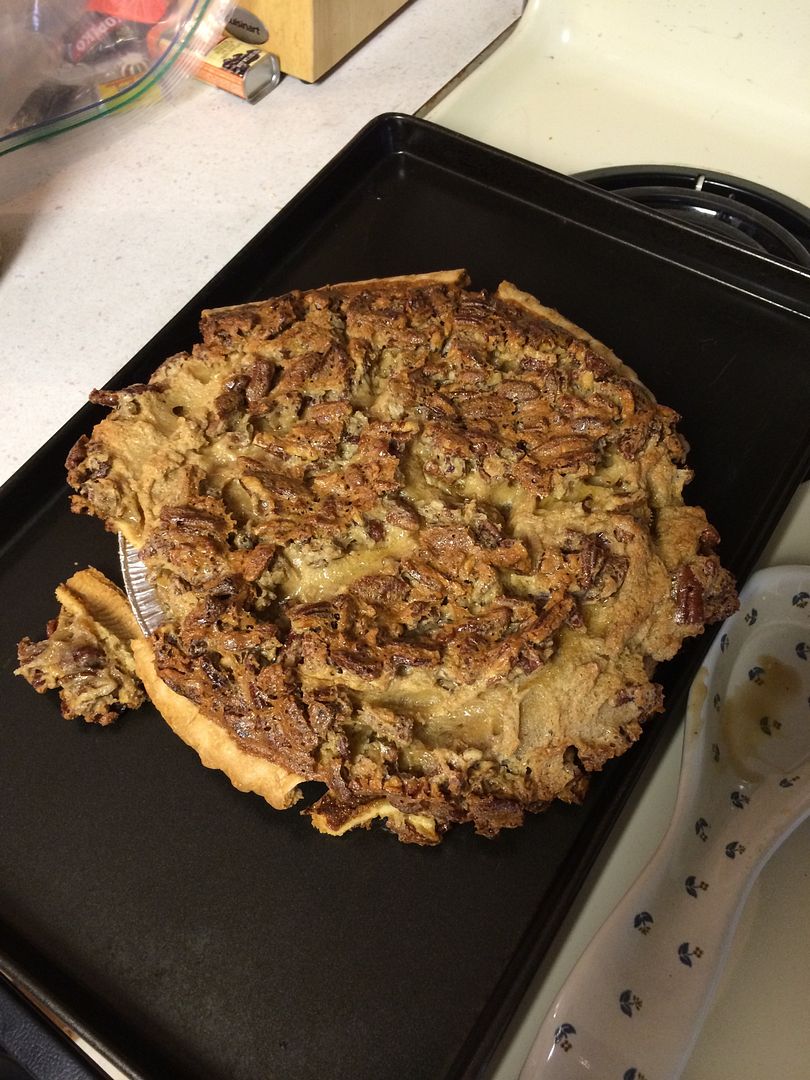 I swear it was still delicious.
We got back to California just a few days before 2013 came to an end. And since I've long planned to end this report  with the end of the year, the next entry will be the last one! Honestly, it seems like so long ago at this point that I'm excited for it to be done so that I can focus more on all the recent trips. But I will wrap it up strong sometime soon and also reflect on some of our thoughts about living near Disneyland for the better part of two years.
Previous Post | Next Post
Table of Contents
Follow



Share