Chapter 12
Now It's Time to Say Goodbye
---
Previous Post | Next Post
Table of Contents
The Disneyland room sort of bleeds into the next set of displays, which cover all of Walt's final projects.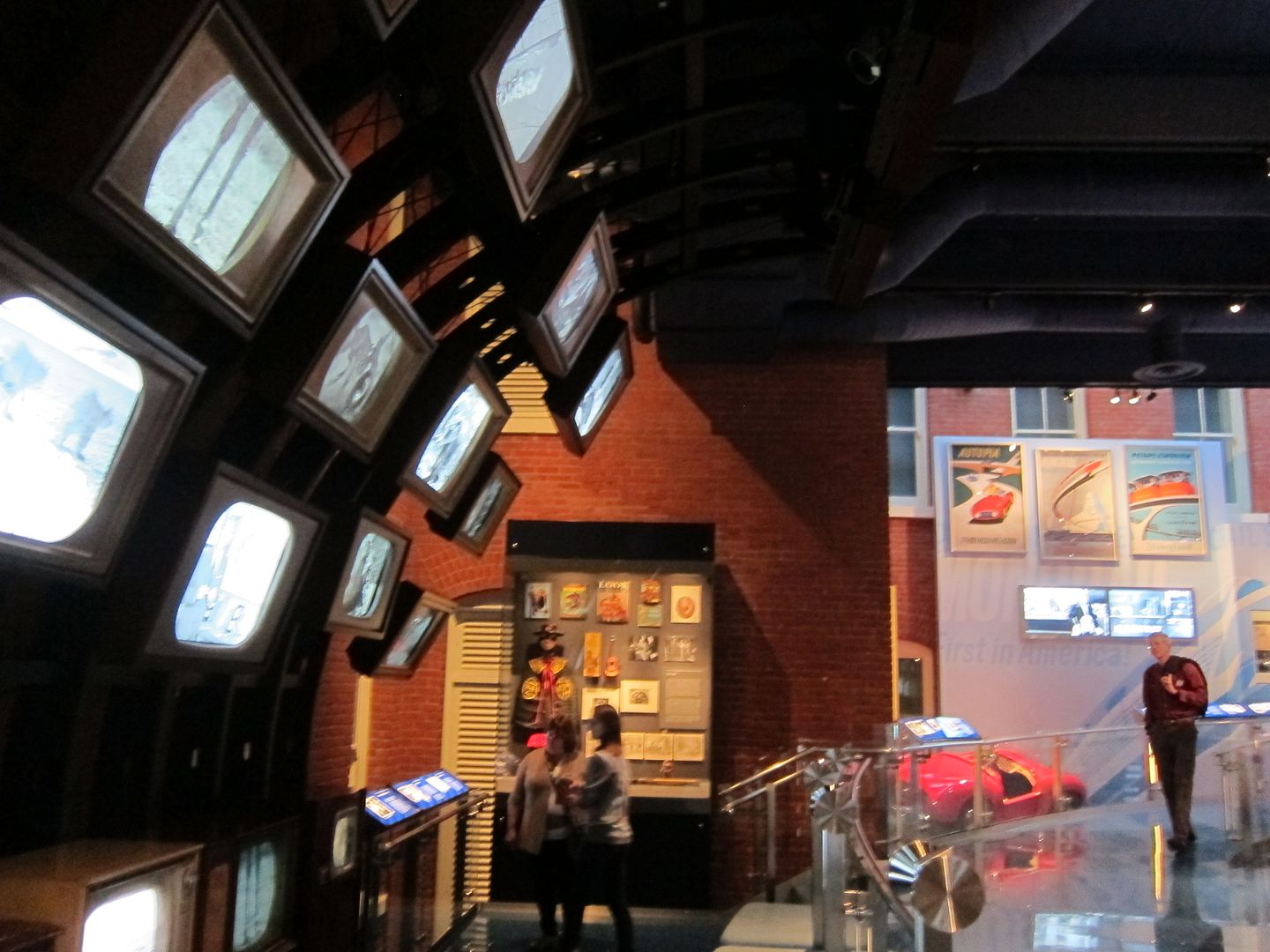 Of course, another of his major impacts on the world of television was with the Mickey Mouse Club.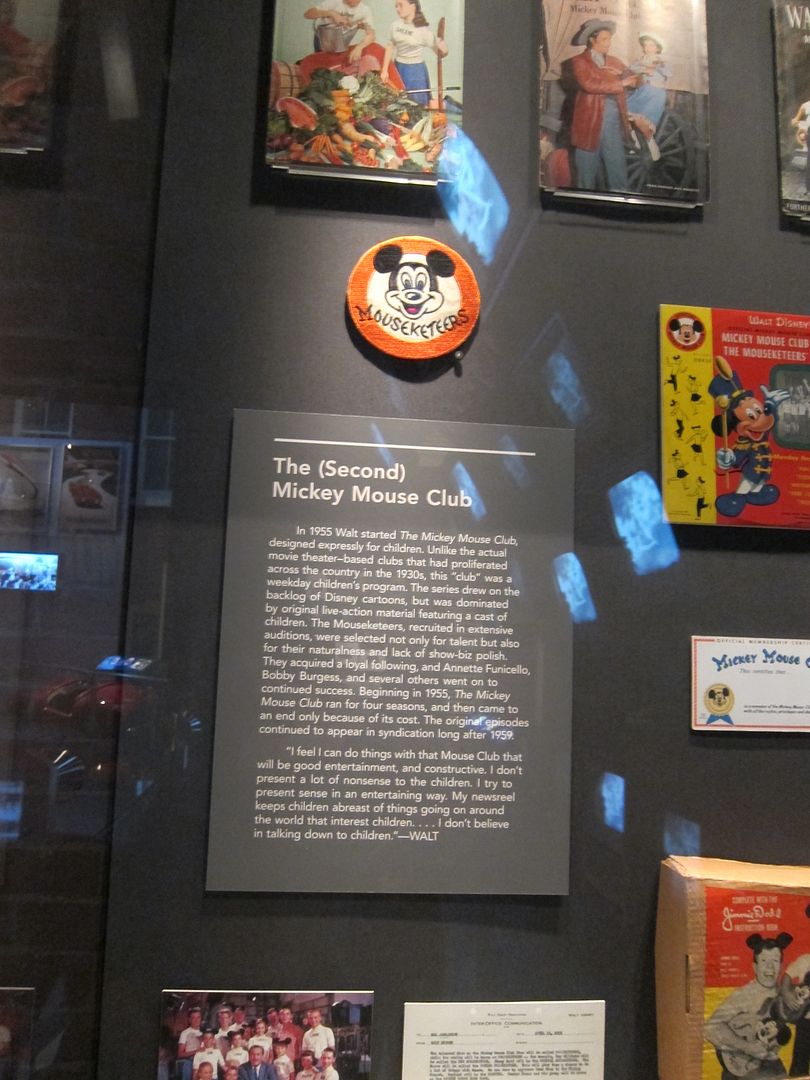 And he made lots of live-action films in the late '50s and early '60s.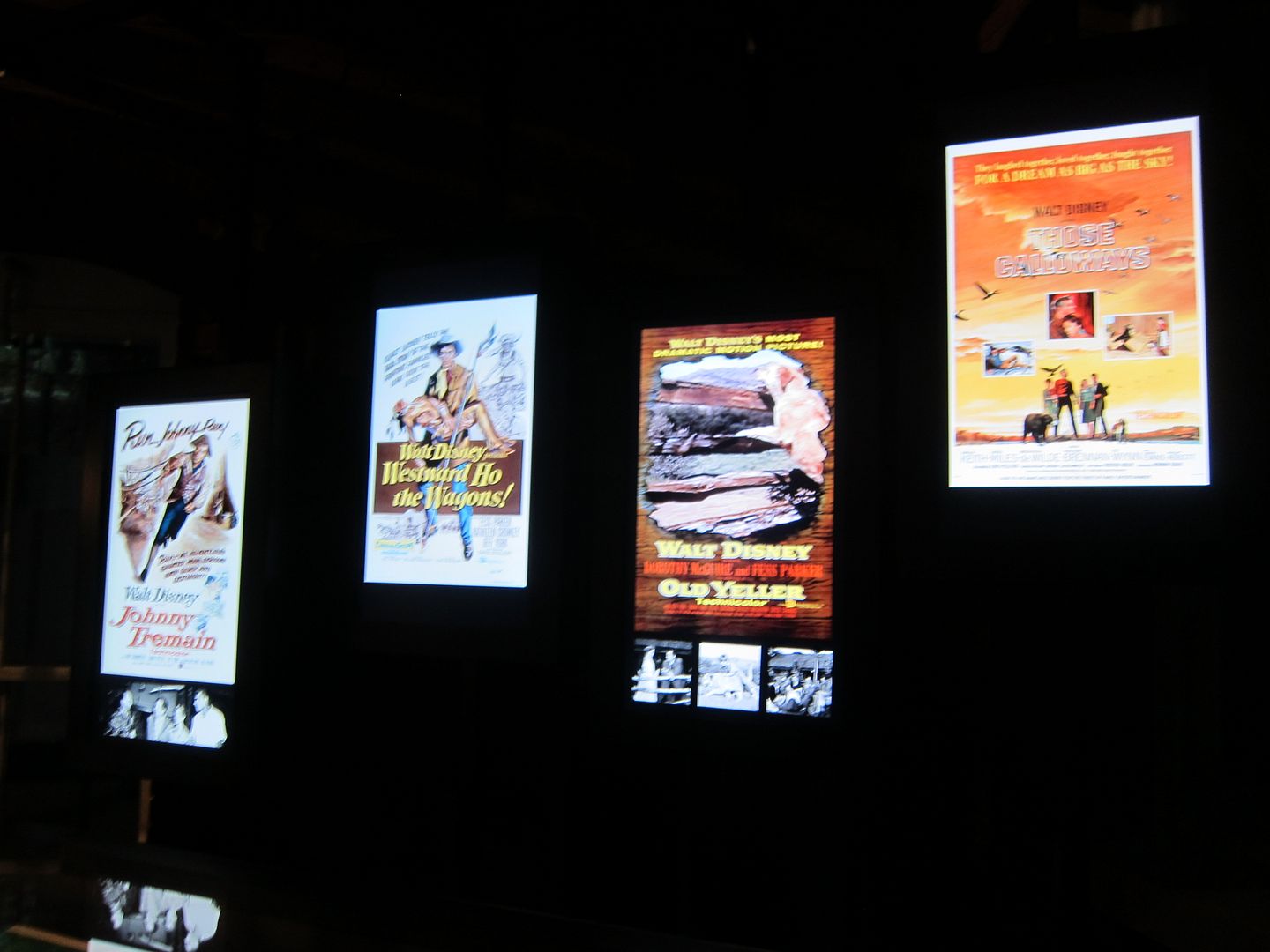 I honestly had no idea that Walt had anything to do with the 1960 Olympics.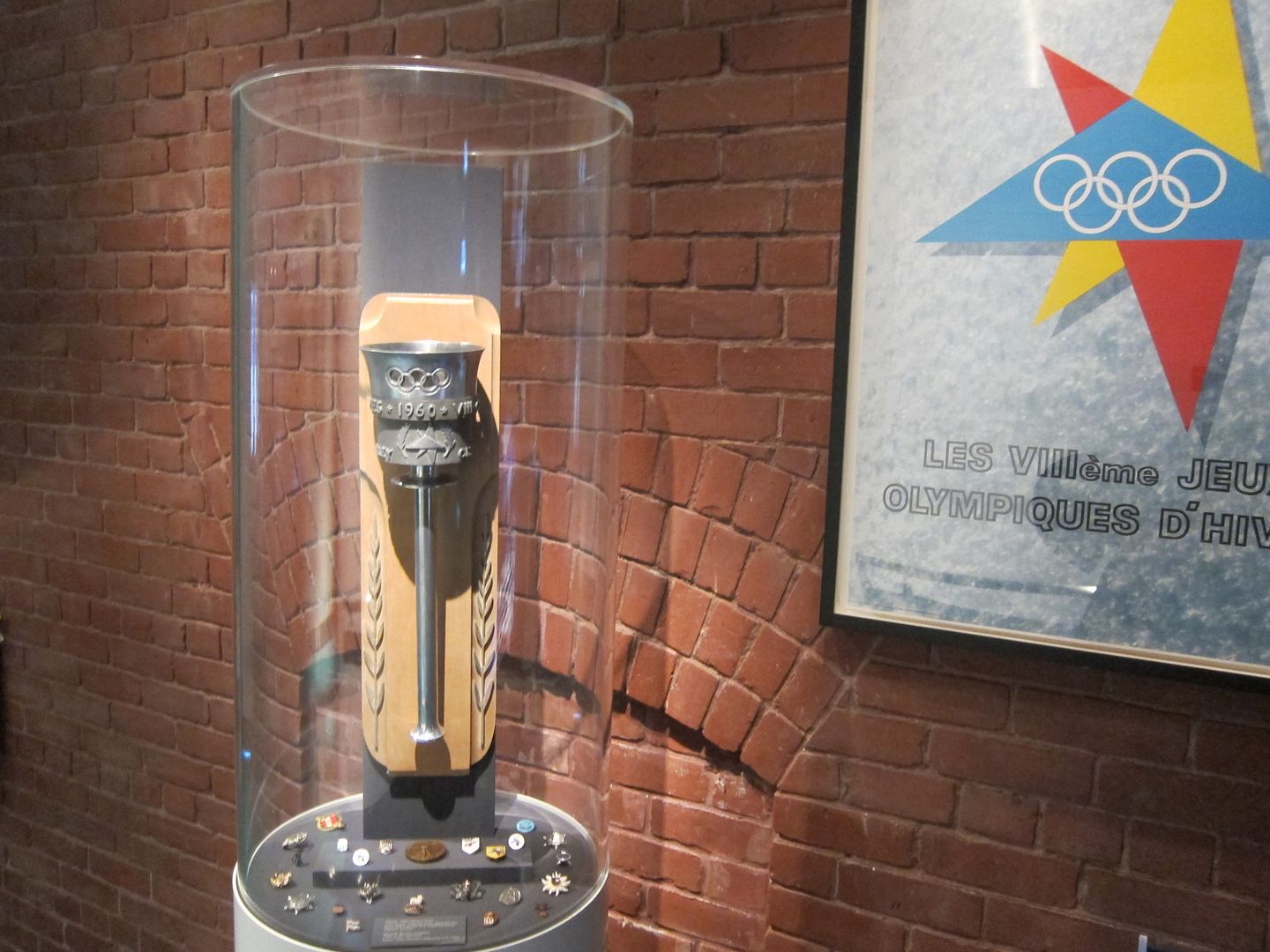 No display about Walt in the 1960s could be complete without acknowledging Mary Poppins.
They were actually screening Mary Poppins in the museum's movie theatre while we were there, and if we'd had more time to spend, I would have loved to go see it.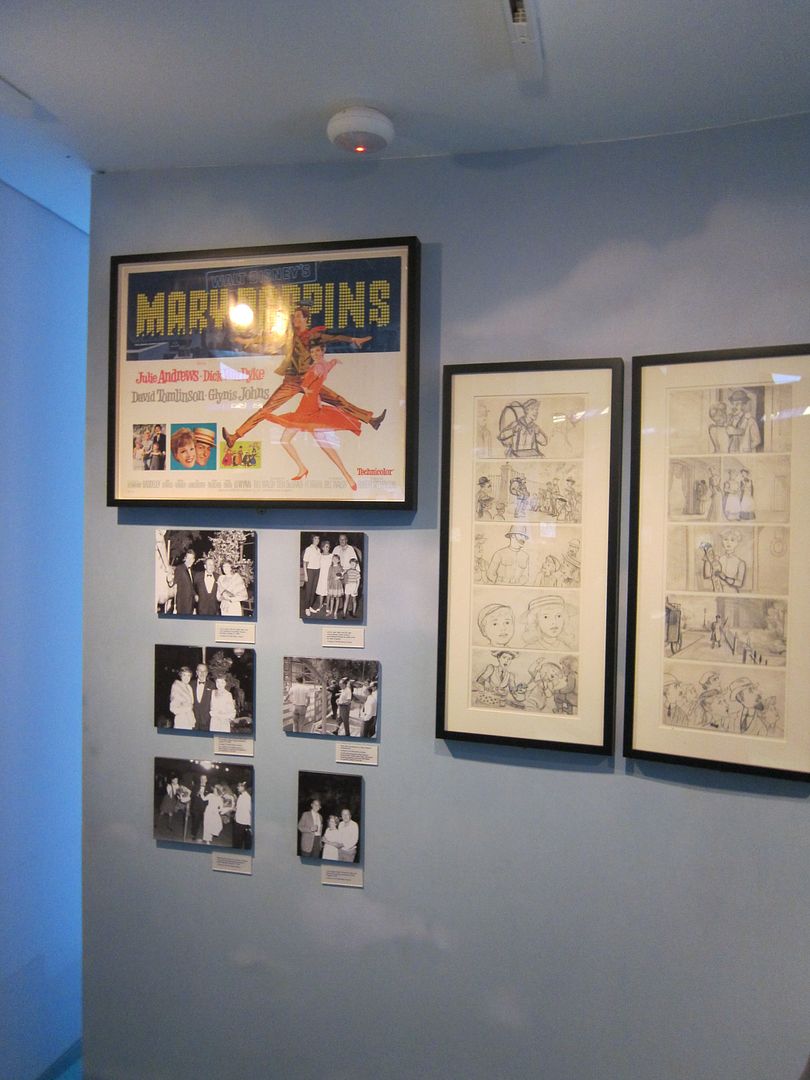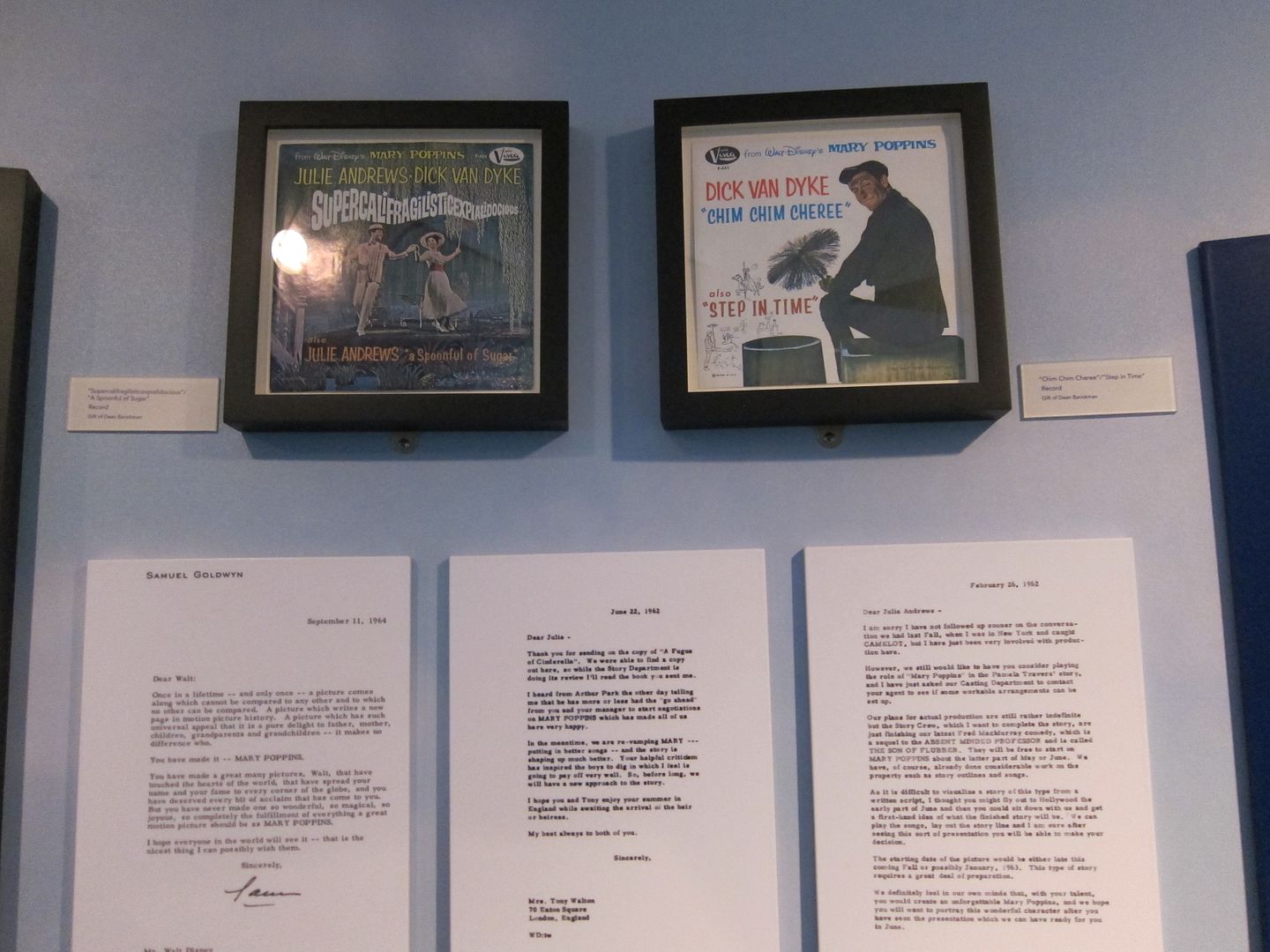 The 1964 World's Fair was another major project.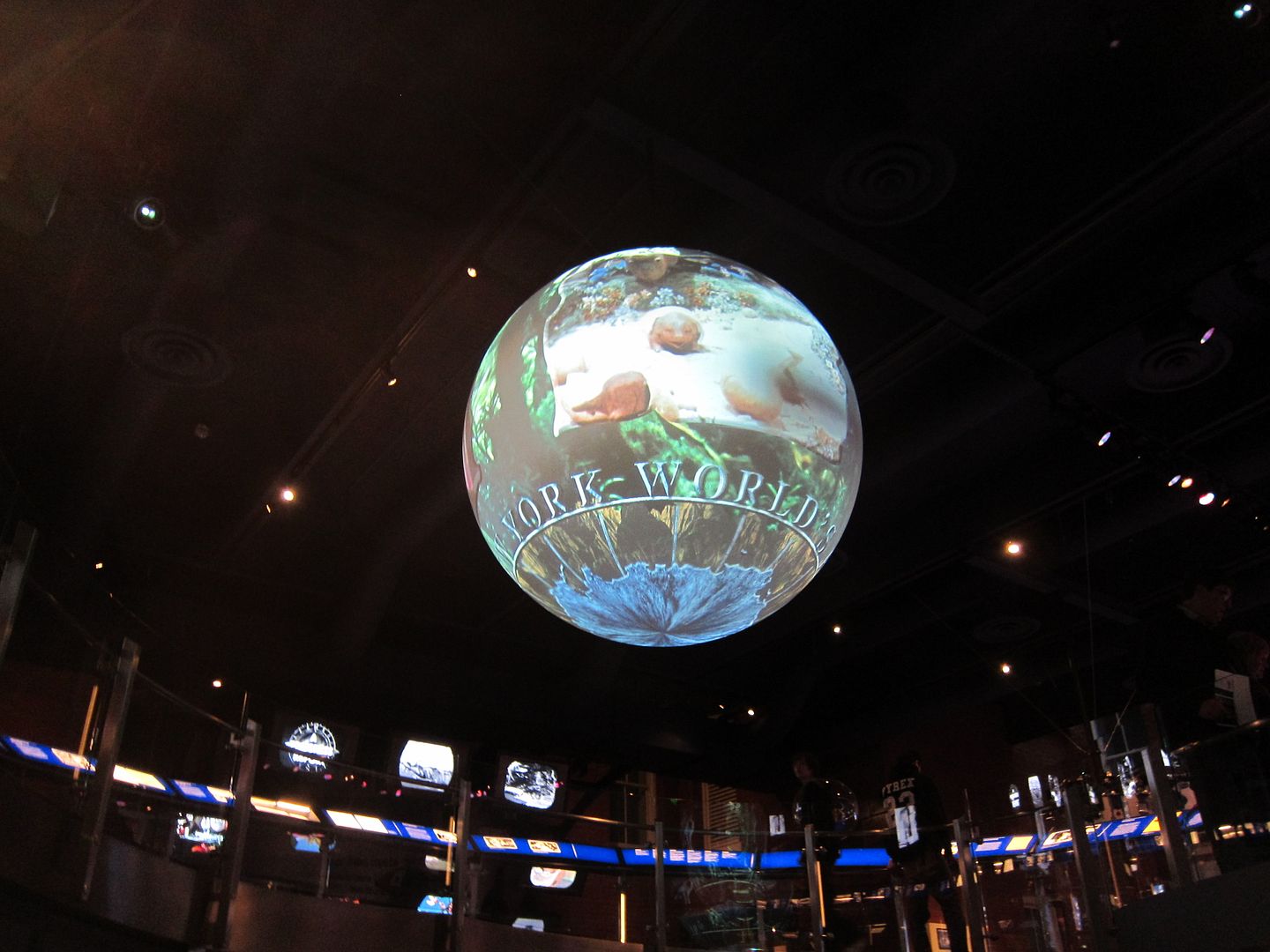 So many technological innovations went into the World's Fair attractions—most notable, animatronic Lincoln.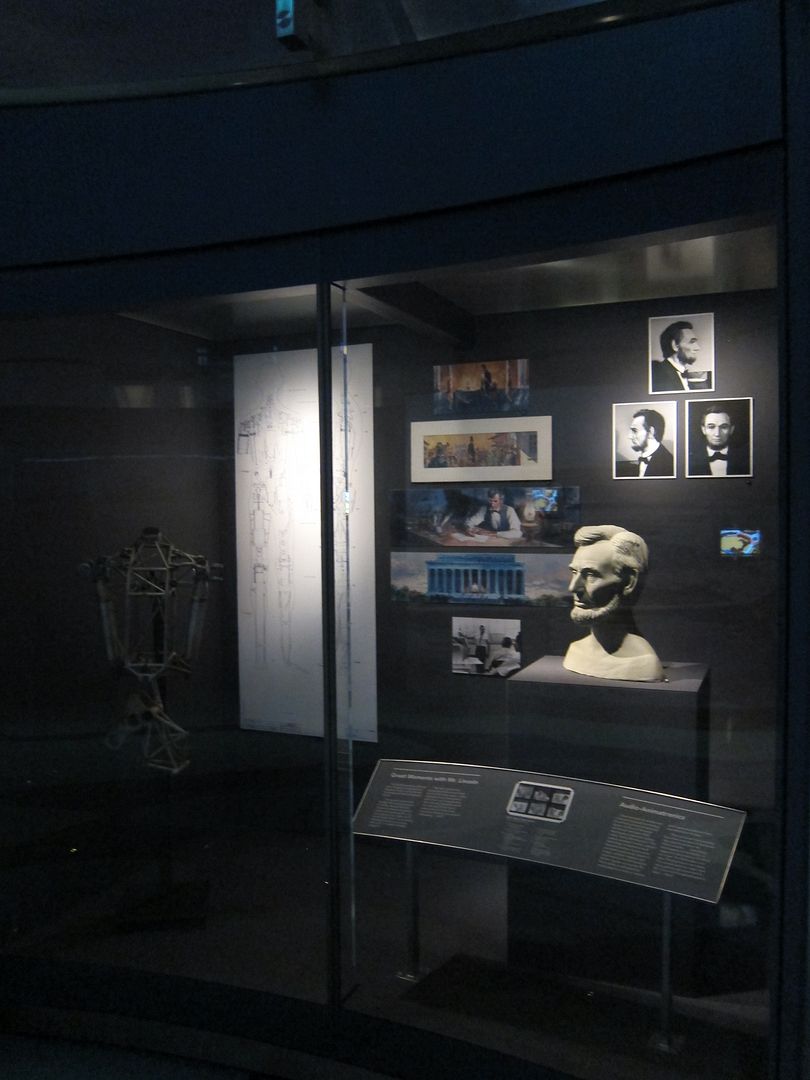 And of course, "it's a small world."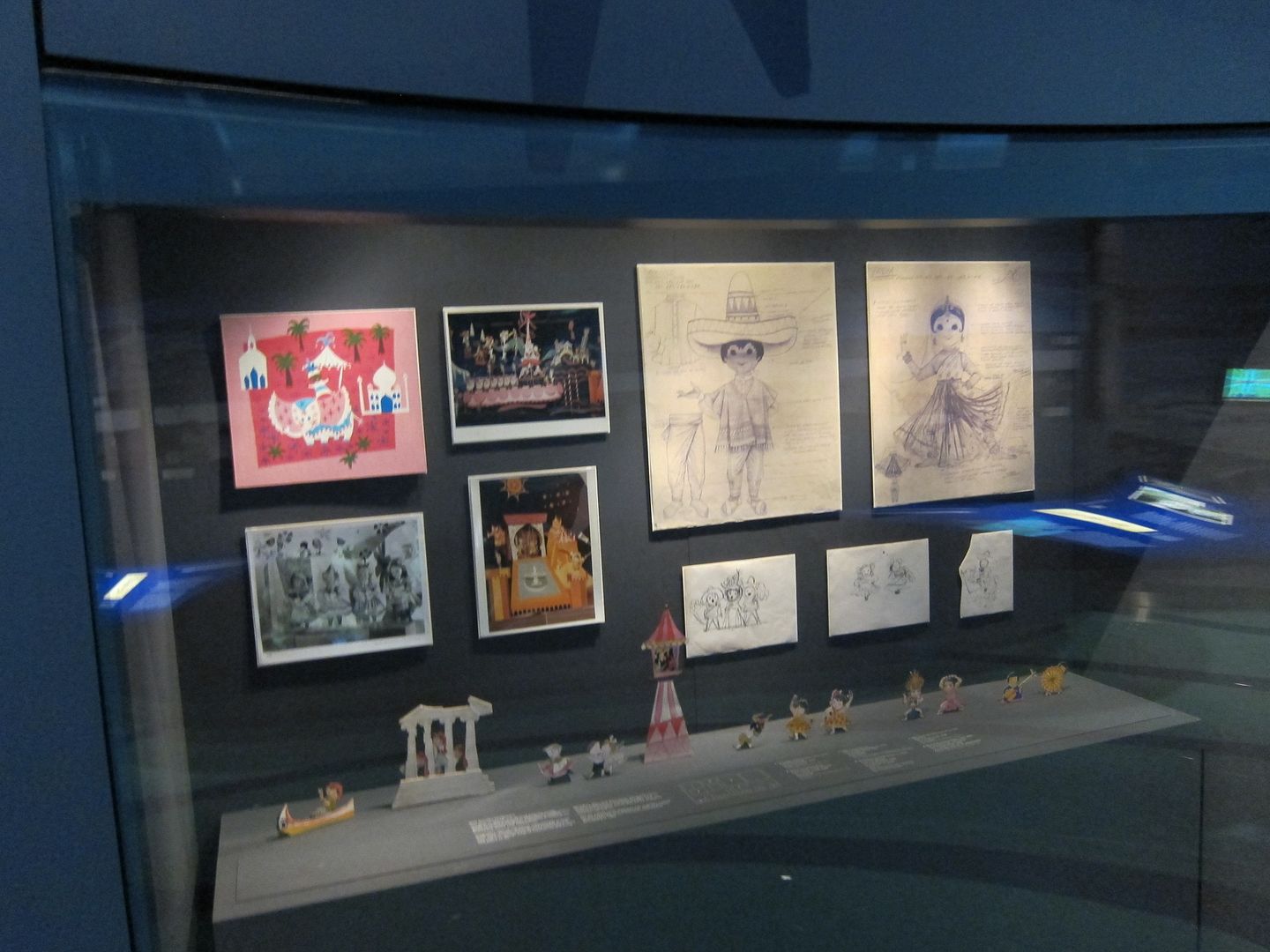 Here's a plaque all about the Florida Project.
And here are some of the iconic designs for Epcot the city alongside other components of Walt's dream for Disney World.
Before transitioning into Walt's death, there's one more room that showcases some of the highlights from his incredible life.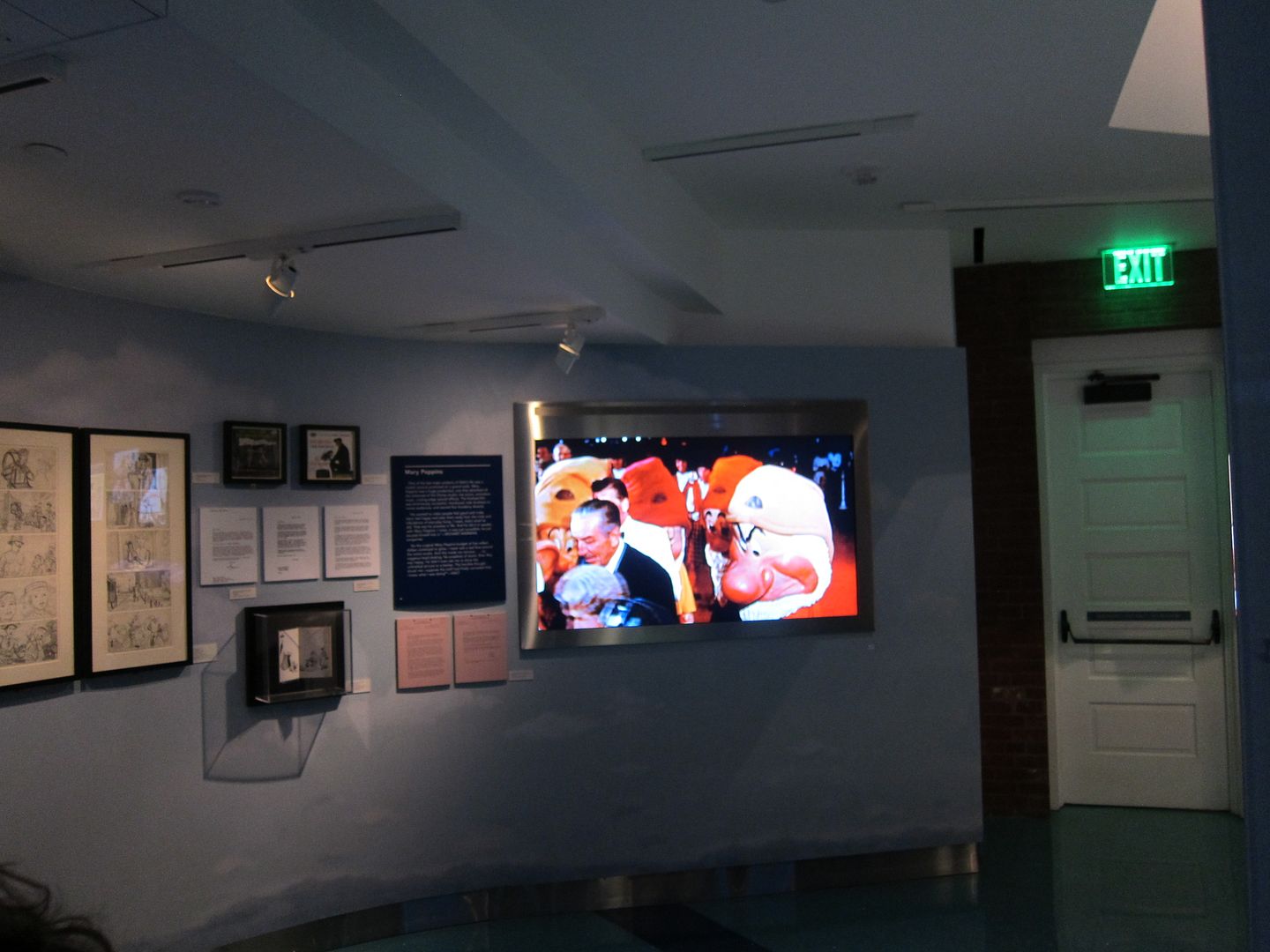 Here are several artifacts that seem fairly unimportant until you think about the man who used them.
I love this photo booth strip of Walt and Lillian.
And here's a very well-deserved award declaring Walt the "Showman of the World."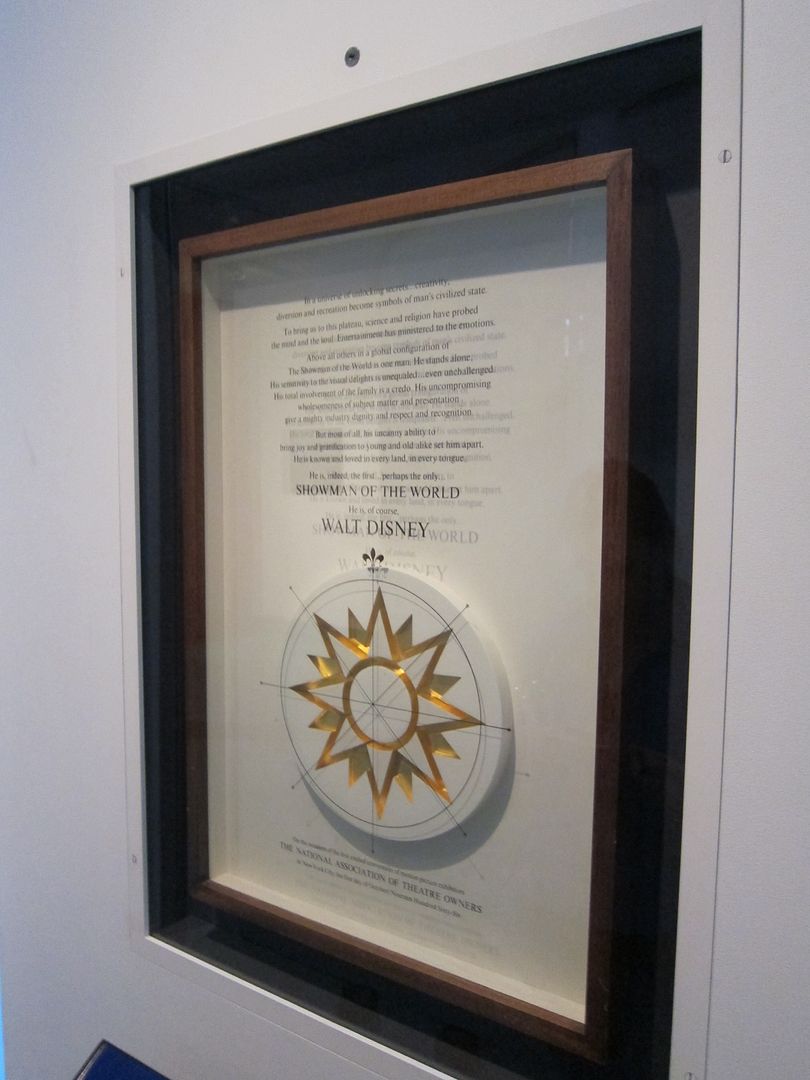 Walt's final year and his final days are both described in detail.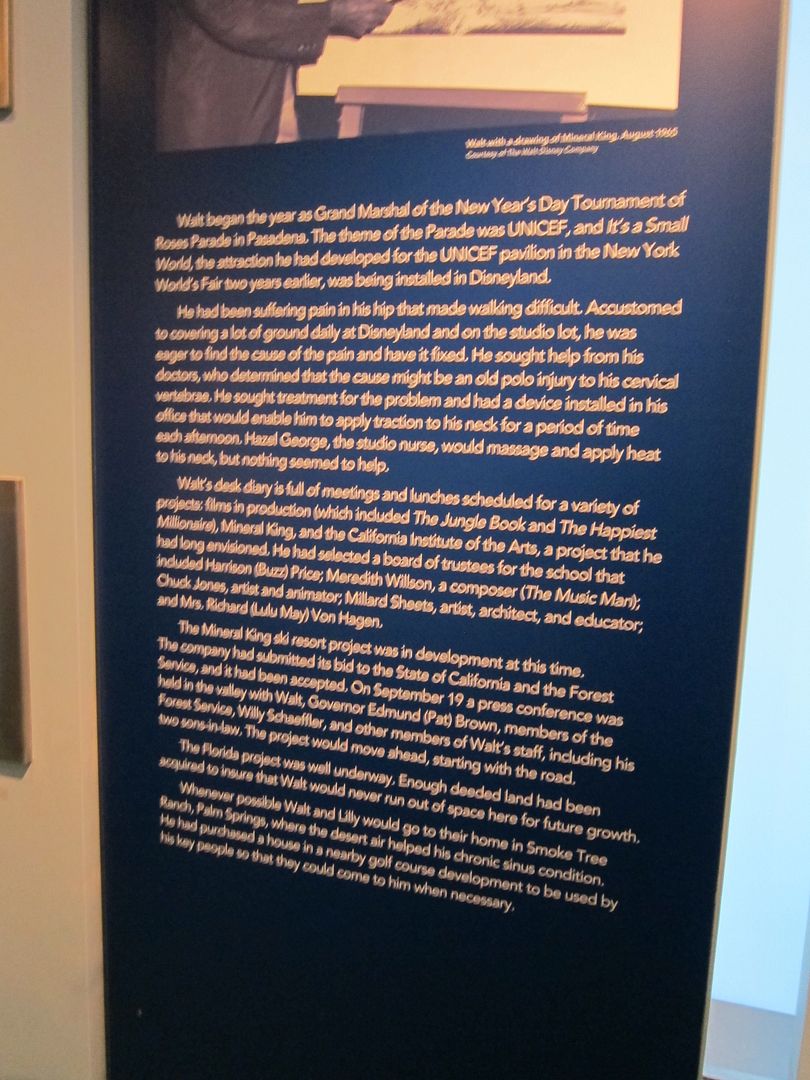 I believe this is one of the last photos of him ever taken.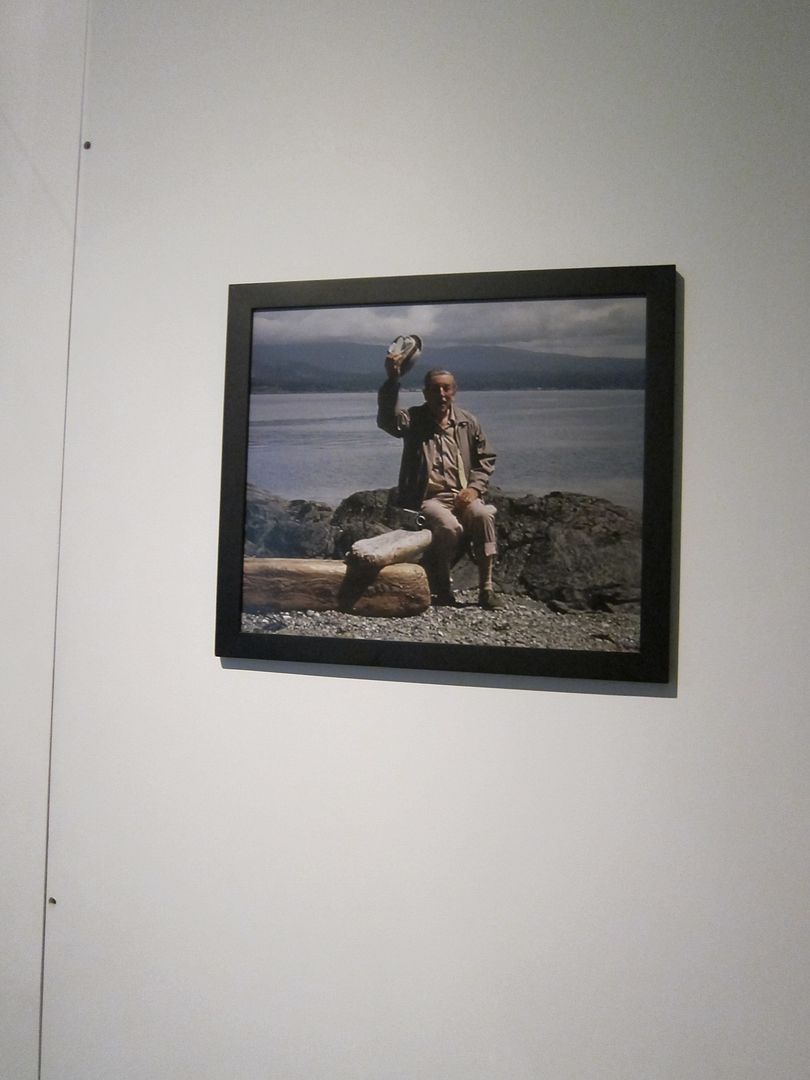 The next room really hits you like a ton of bricks.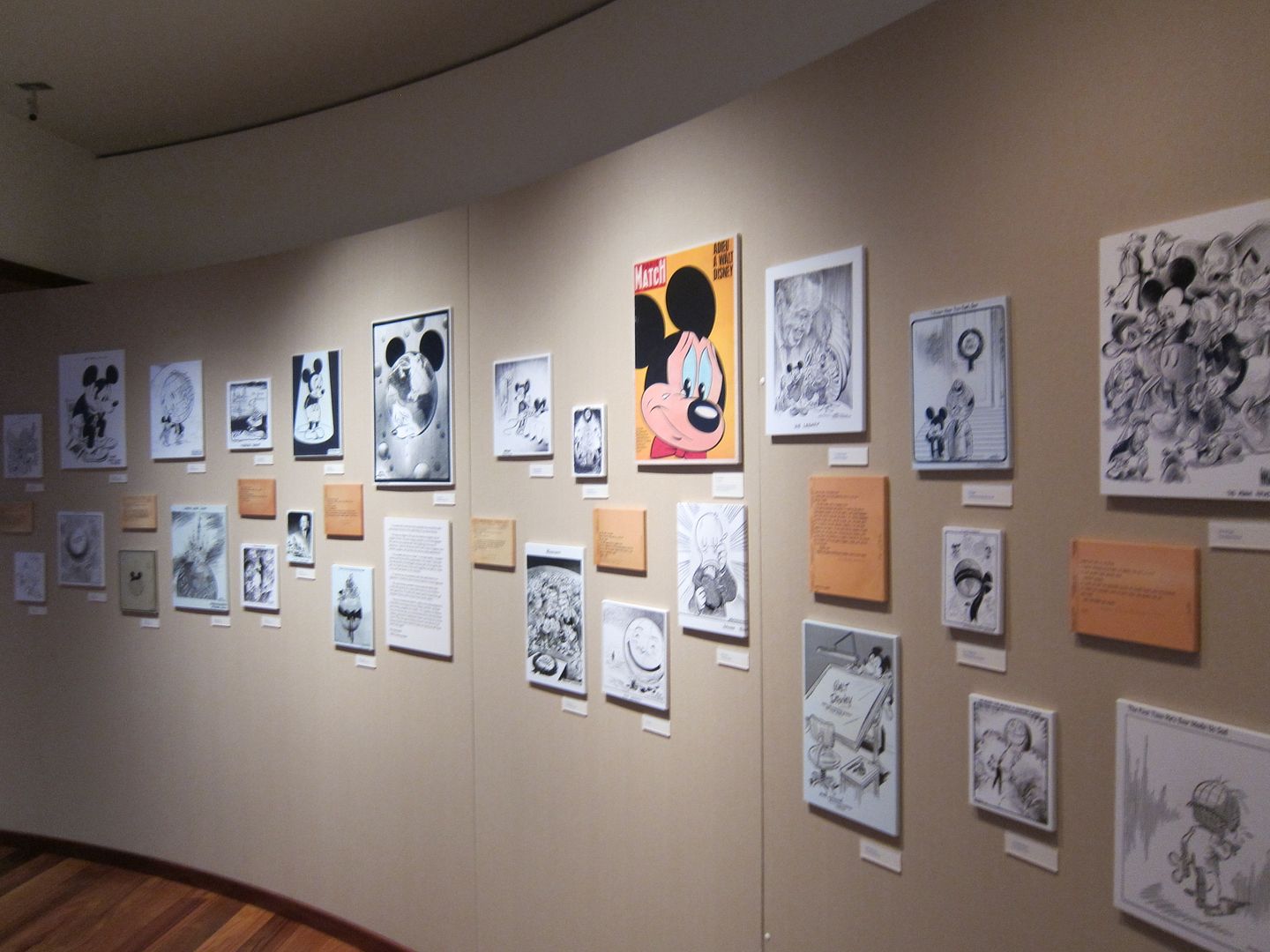 Obviously, you know what's coming, but it still feels so raw.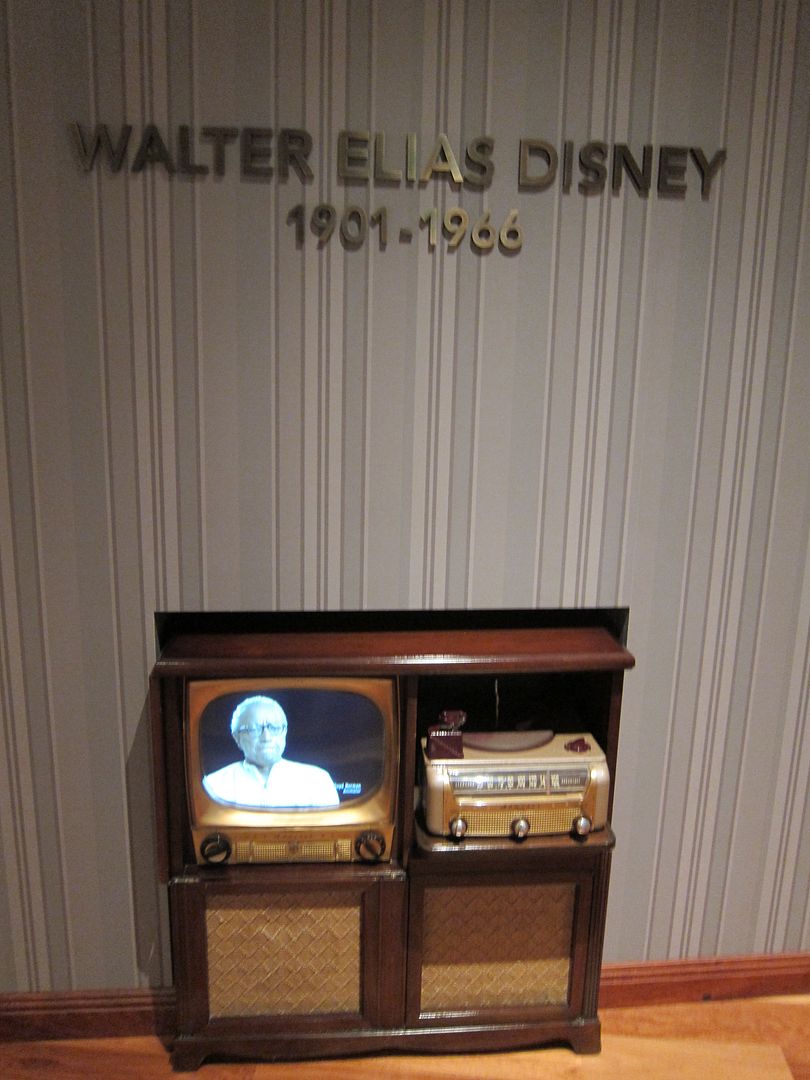 That small television keeps replaying the news about Walt's death and reactions from some of the people who knew him. It's hard to explain why it hits so hard, but I think it's because the museum does such a good job of making Walt seem so alive. It paints such a fleshed-out picture of the man and makes you feel connected a very unique way.
I know I certainly began tearing up when I read this touching tribute from the CBS Evening News.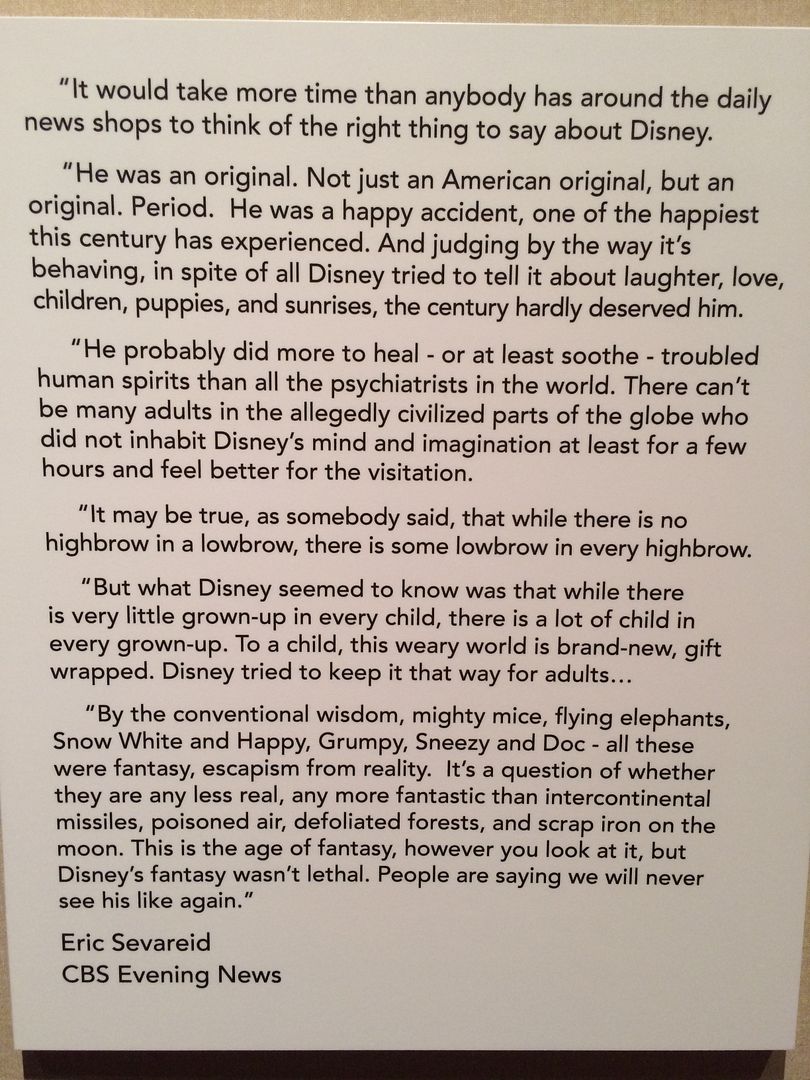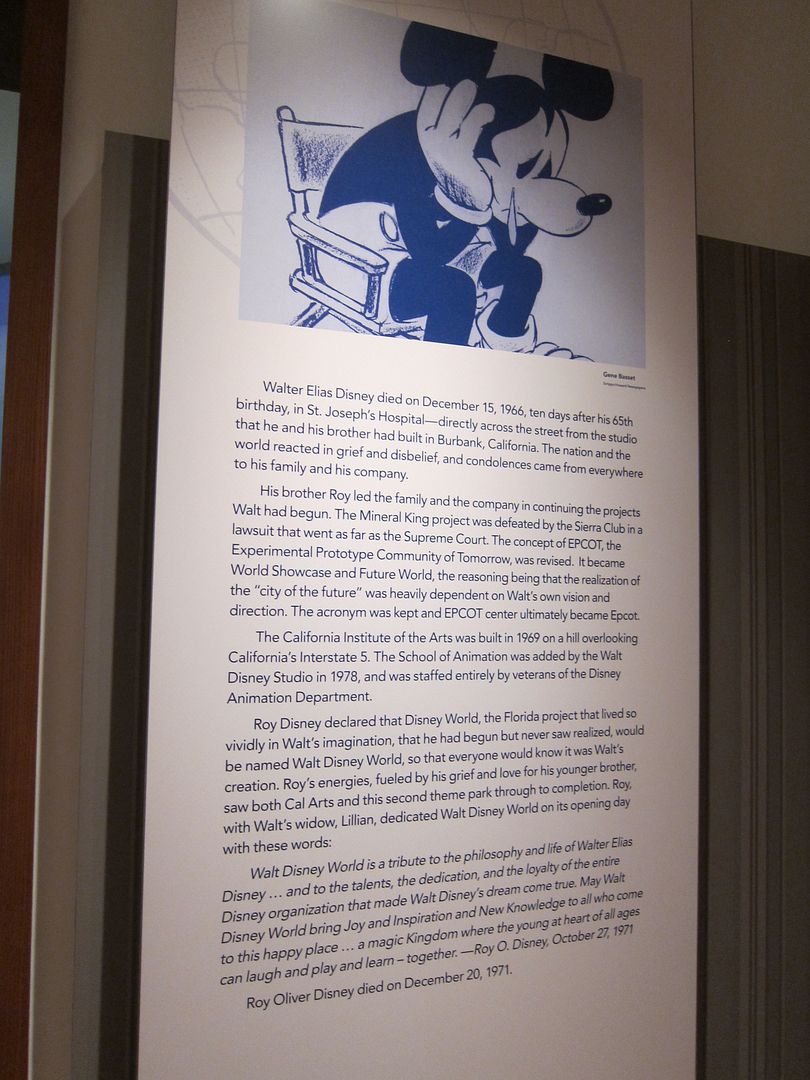 I tried to read as many of the different plaques on the wall as I had time for (the museum was just about to close), and each one was equally heartbreaking. As you move on from this room, however, there is still one more gallery before the lobby. It has walls of screens showing Walt's contributions to every entertainment medium, and it's a very fitting end to the experience of touring the museum. After the sadness of Walt's death, it reminds you of the incredible impact this one man had on the entire world. And it definitely brought smiles back to our faces.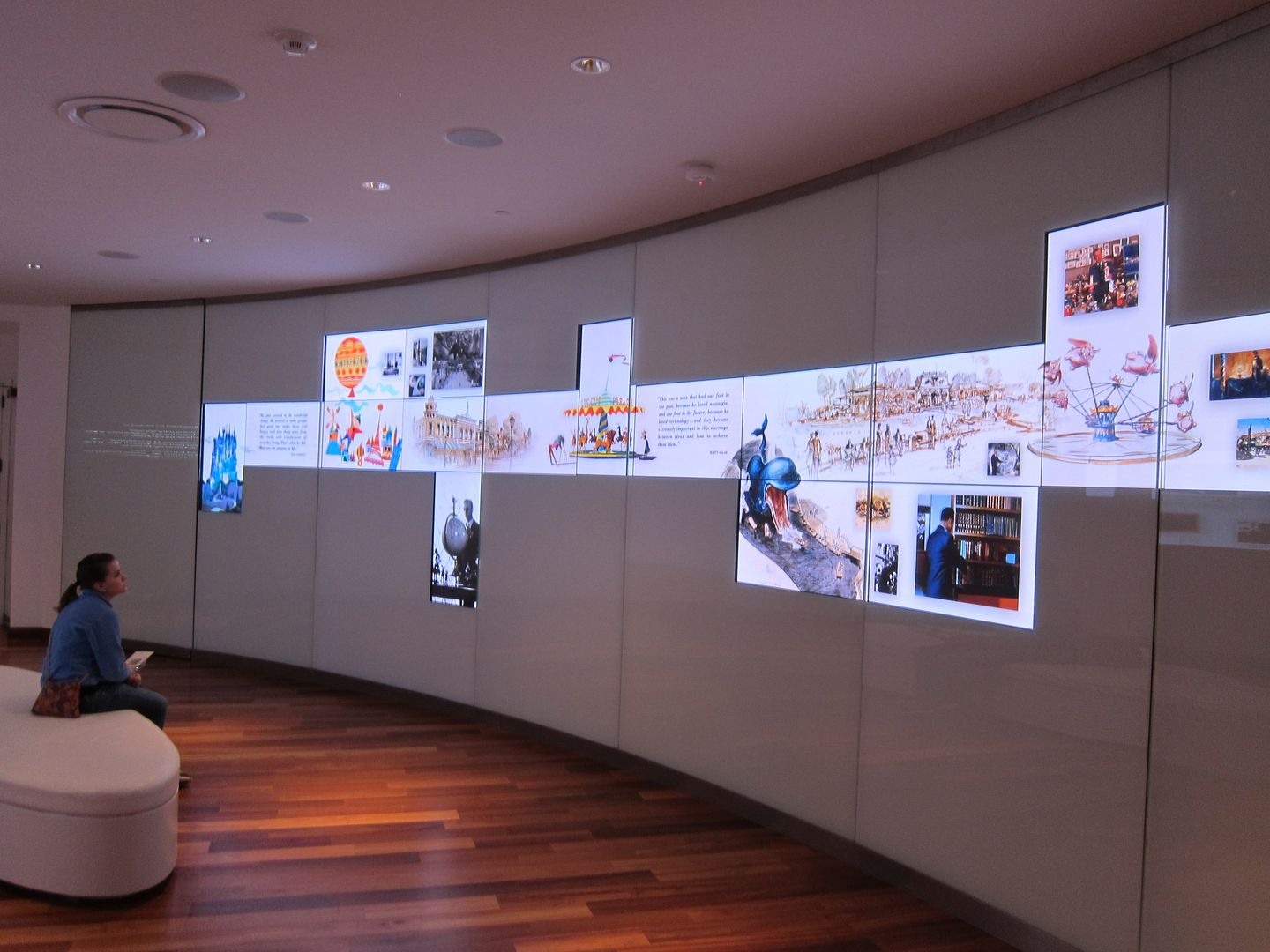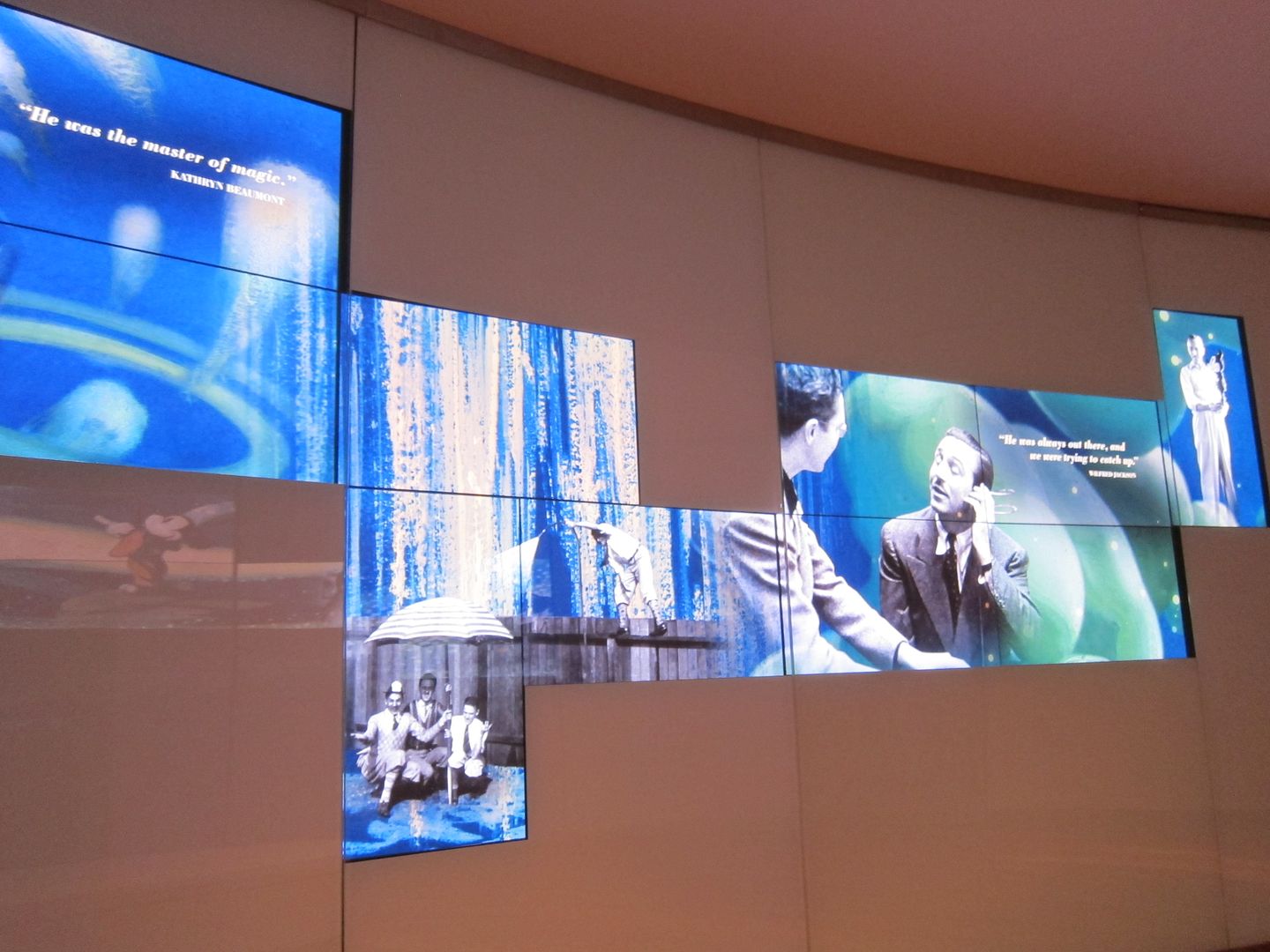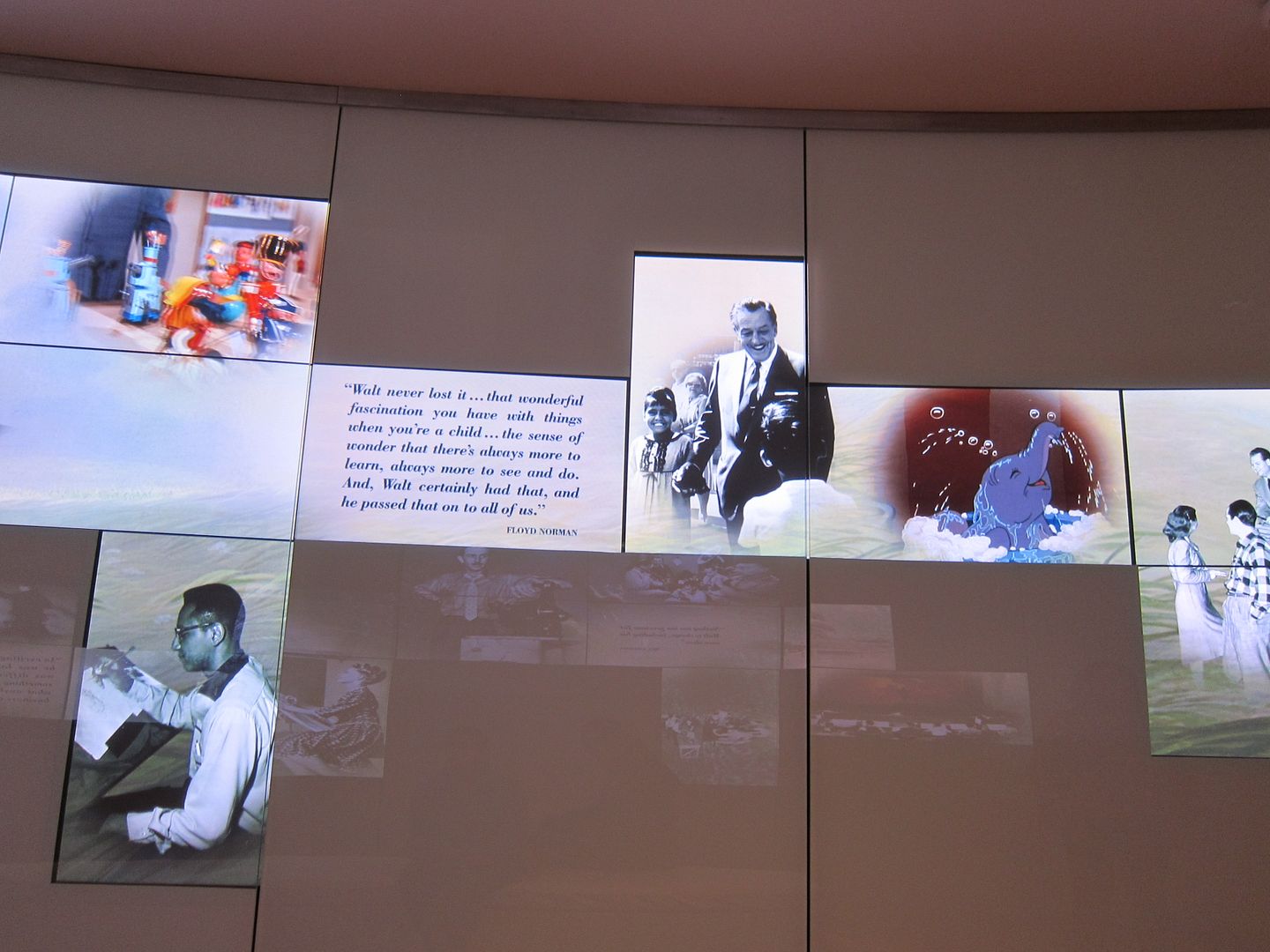 I've sometimes heard a trip to the Walt Disney Family Museum described as a "pilgrimage to the Presidio," but that notion never really sunk in until I was there experiencing the place for myself. The museum is so much more than a tourist destination. It relates everything there is to love about Disney as a company back to the man who had the dreams that made it all happen. It's also a very humbling experience to realize that Walt Disney had enough ideas and did enough in his lifetime to fill an entire museum—and there are some parts of his life and career where the different galleries only scratch the surface. I would heartily recommend the museum as a destination to anyone going to San Francisco (Disney fan or not), but I think that for hardcore fans, it's one of these incredible places you need to visit at some point. We were sure glad we did, and we can't wait to go back someday.
Previous Post | Next Post
Table of Contents
Follow



Share