October 24, 2014
Chapter 13
Skipper Jess
---
Previous Post | Next Post
Table of Contents
I'm sure we're not the only Disney fans who have discovered the new era of "Twitter friendships"—folks who you may have never met or have only met a handful of times, but it feels like you know them because you follow their Disney updates on Twitter (and/or Instagram, Snapchat, etc.) and then occasionally exchange messages.
We'd started following the "Frump" trip reports on the DISBoards way back when we were living in New York, and we've kept up with both Jess (@princessjess508) and Kristen (@disney_frump) ever since. At this point in time, Jess was on a Disneyland college program and working as a Jungle Cruise skipper. Since that's pretty much one of the coolest CP jobs you can get, we wanted to make sure we saw her in action, and we asked about her hours for this week.
One of the only options that we could get to line up with our schedule was Friday in the very early morning. We headed to Disneyland before work—and we were actually in the park at rope drop for the first time in years. We bought Starbucks on Main Street and then ventured over to the River Belle Terrace since we'd heard good things about several of the breakfast options there.
We ordered a Mickey Mouse Pancake and also the Biscuits and Gravy to share between the two of us.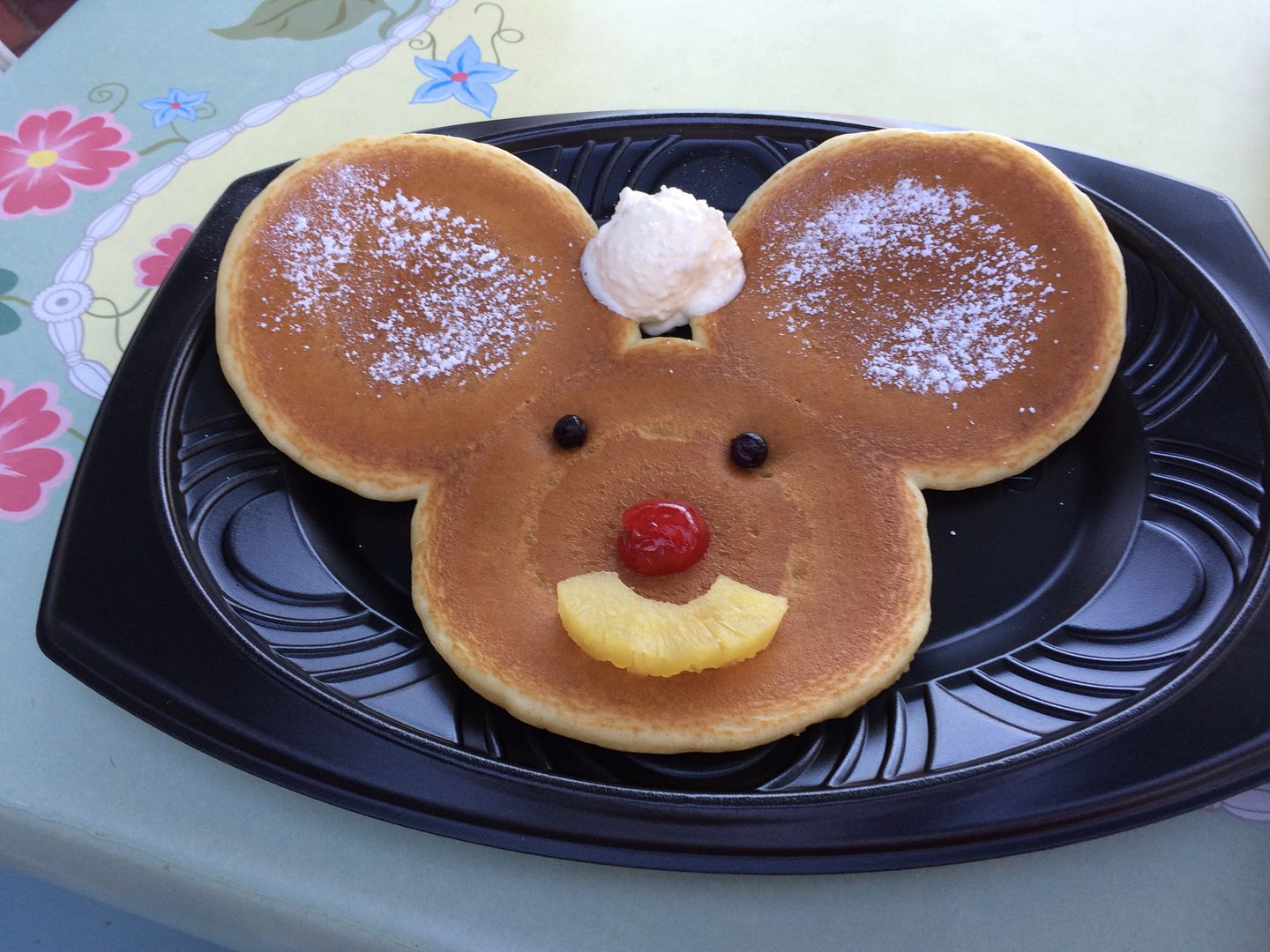 I was a big fan of the pancake most of all because it's one of those foods that unique to Disneyland and (as far as I know) isn't really available elsewhere.
It was super weird being in the park at this time (and on an off-season Thursday to boot). I feel like we were the first ones to arrive back at the Rivers of America.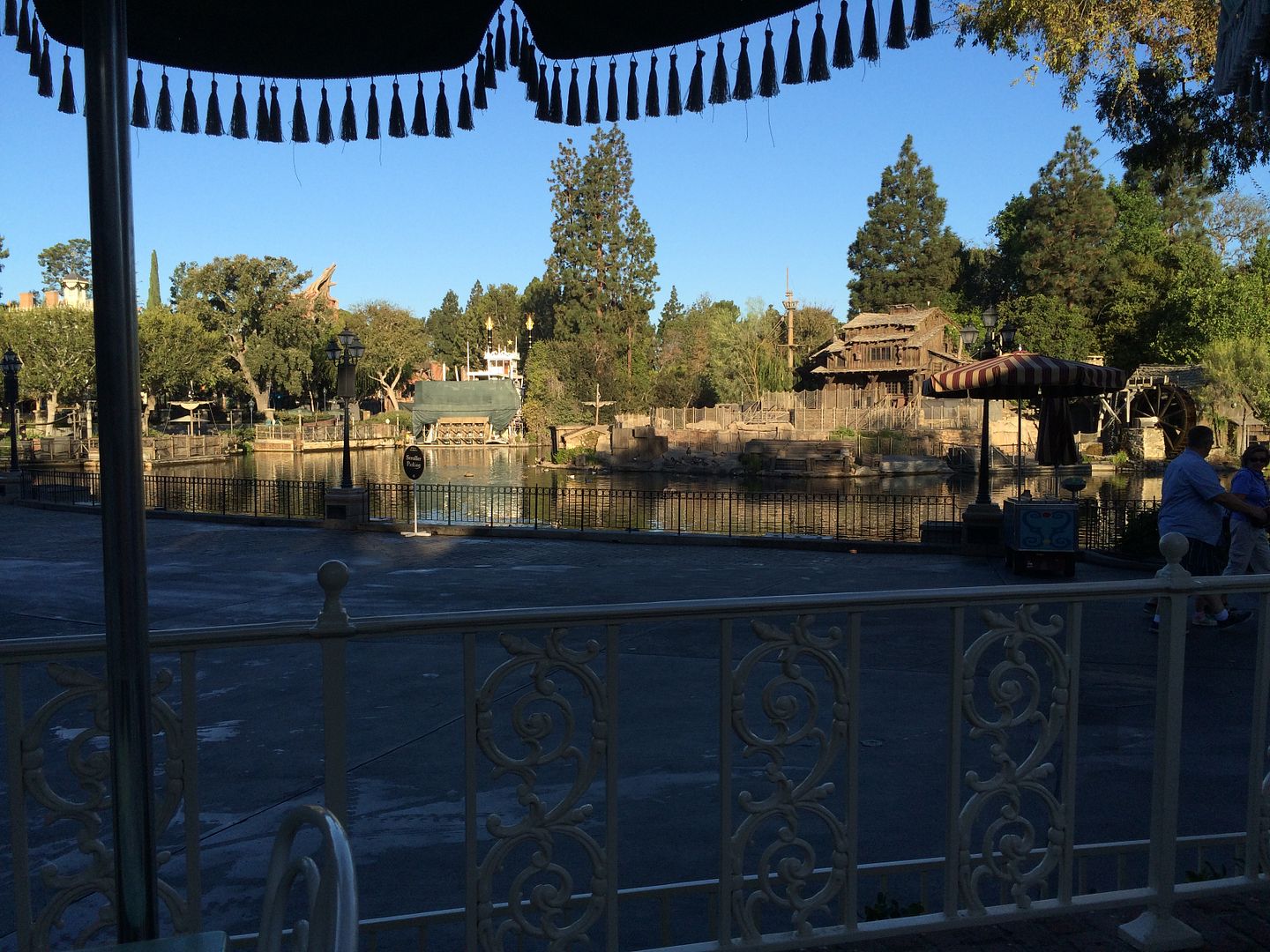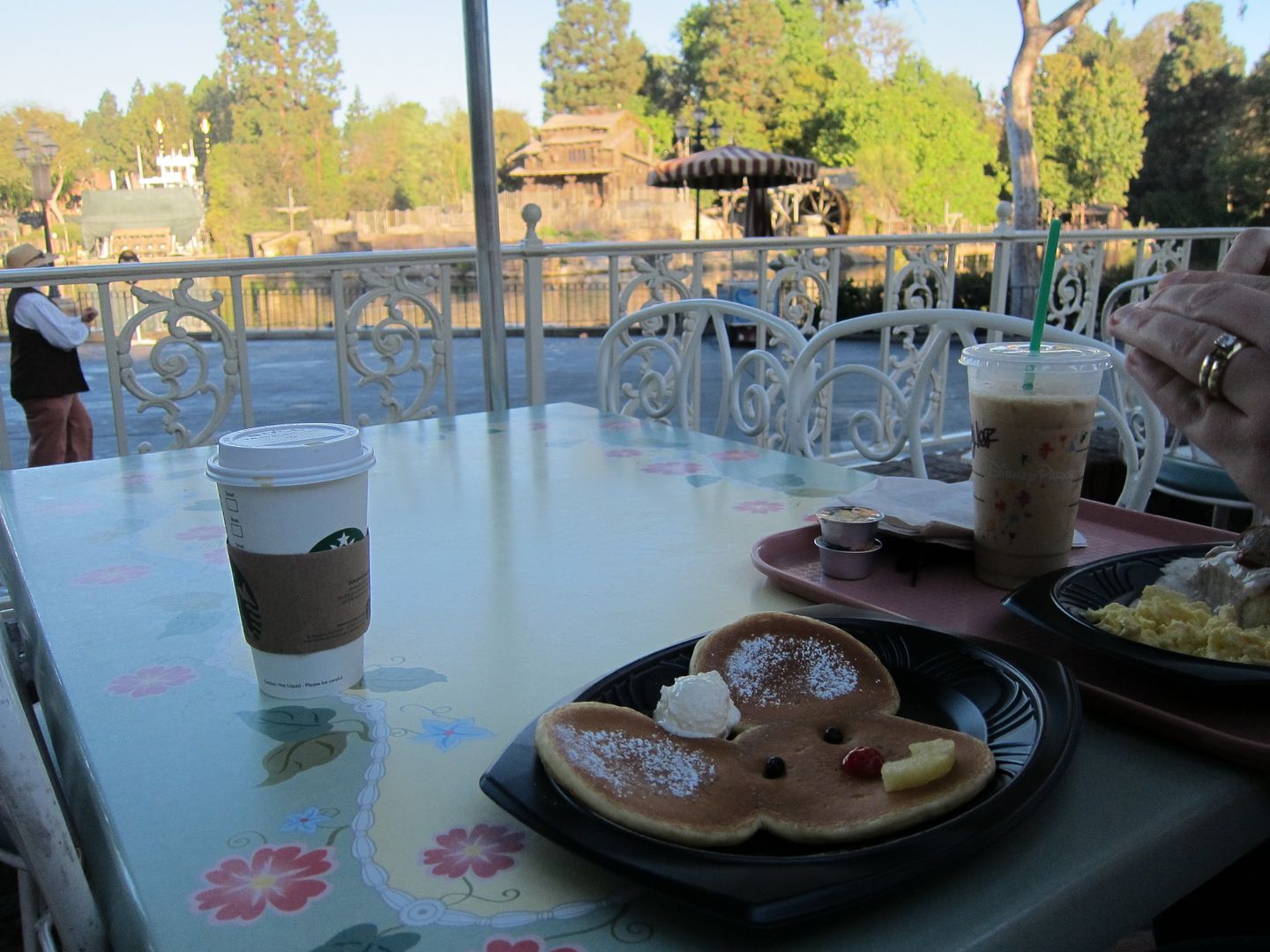 Here's a totally empty New Orleans Square.
Somehow, I noticed this anchor on the shores of the Rivers of America for the first time because there weren't hundreds of people in the way.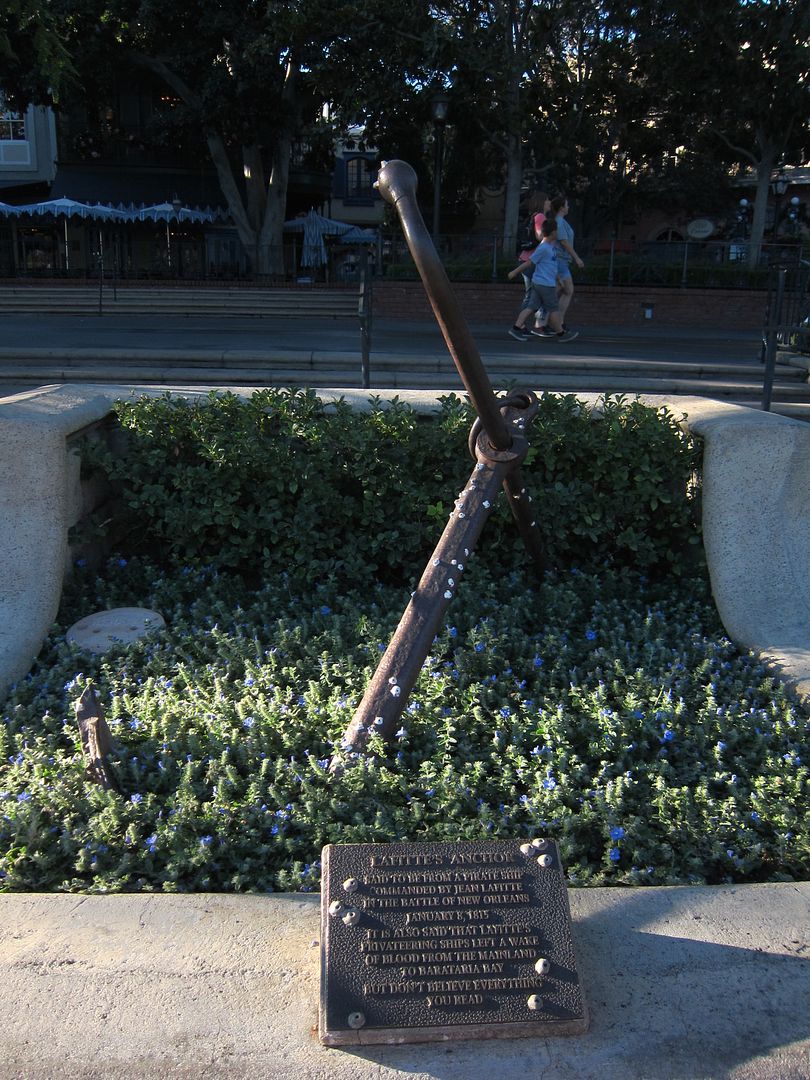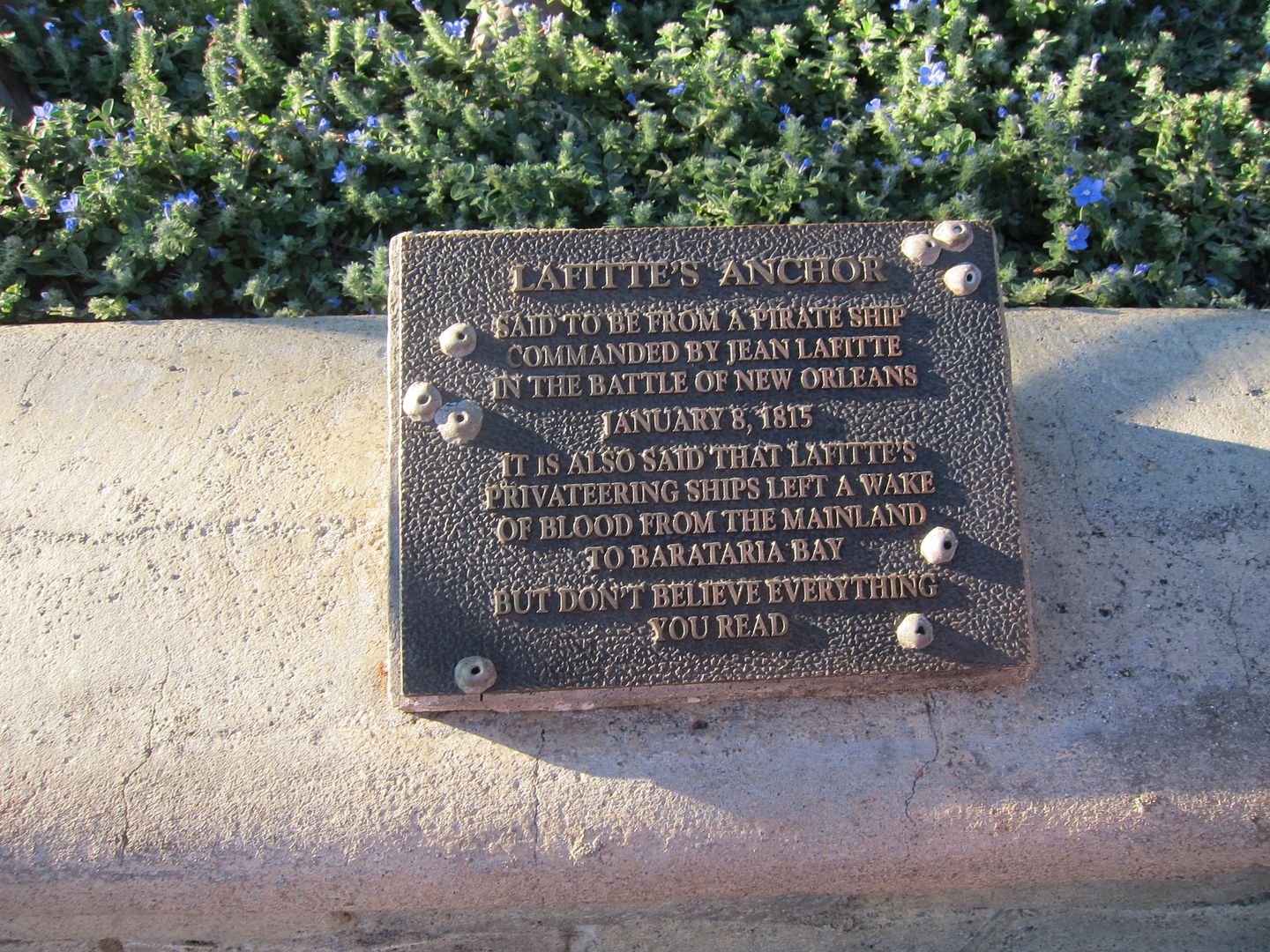 We asked for Skipper Jess at the attraction exit, and they told us she was currently loading guests rather than driving a "bote" of her own. Luckily, there was almost no one in line for the Jungle Cruise, so she was able to commandeer a bote when she saw us.
 Jess did a great job as our skipper! She made us laugh even though we've obviously heard every Jungle Cruise joke hundreds of times.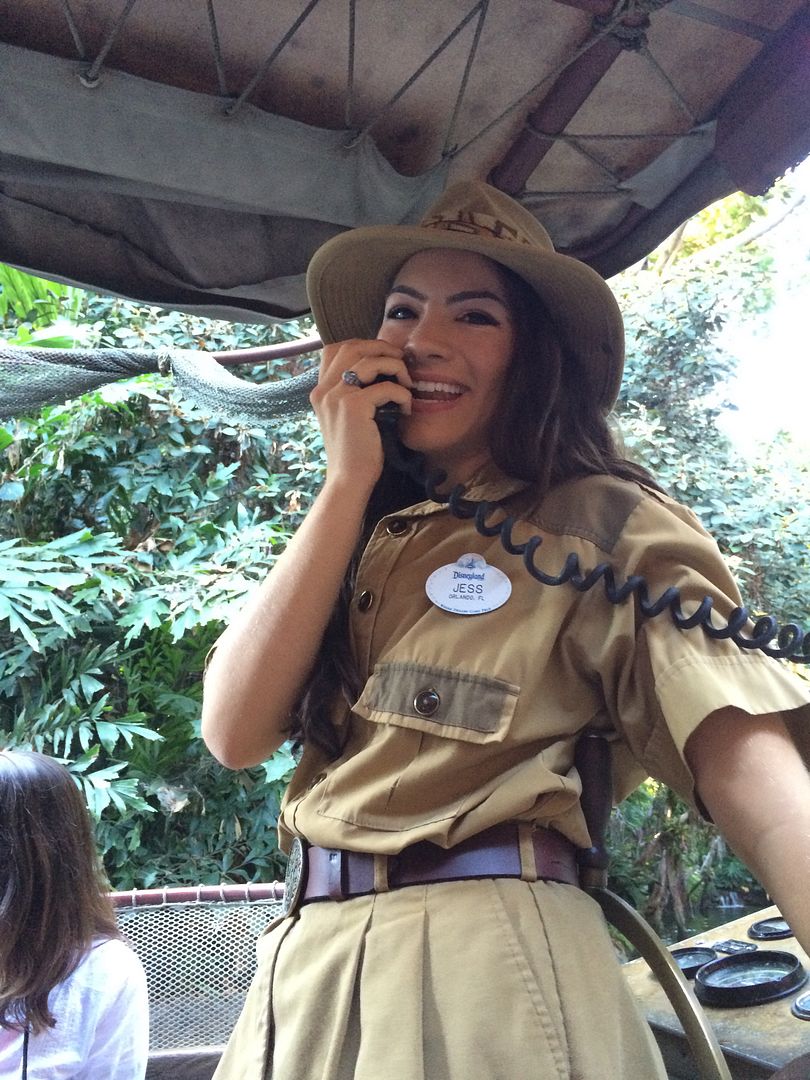 At the end of our cruise, we both posed for pictures with her.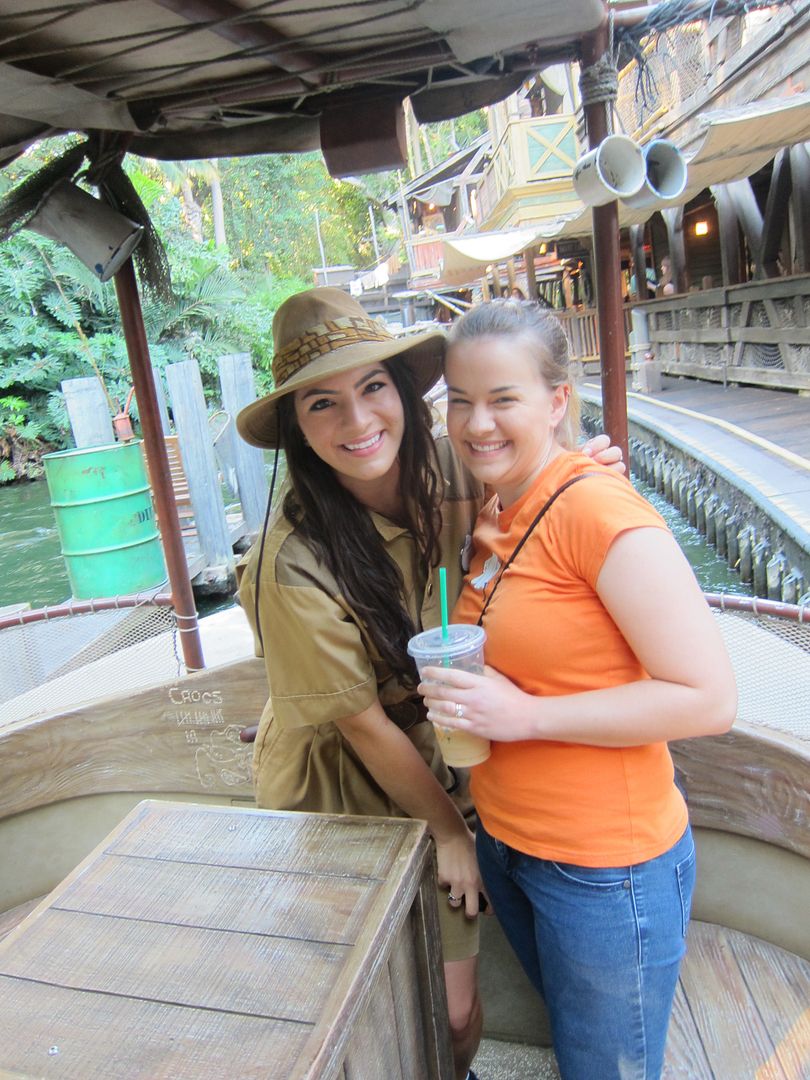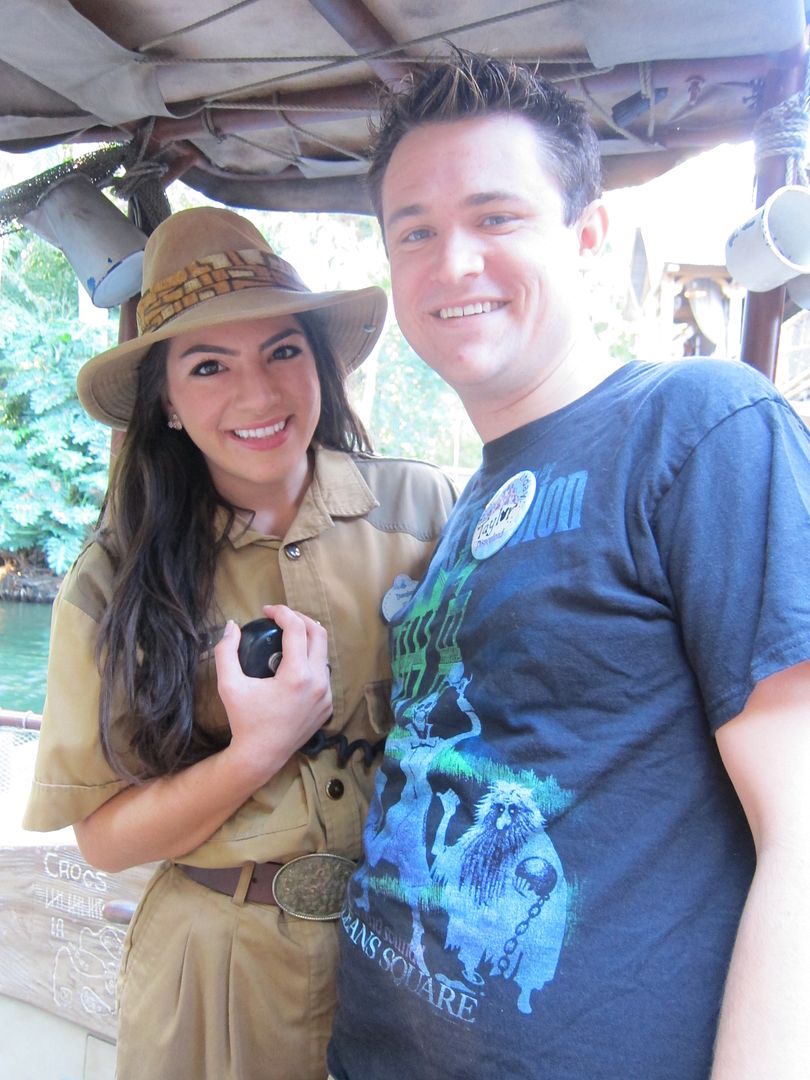 The bummer about it being a Thursday morning was that we had to leave this nice, empty park to go to work, so we made our way toward the exit. We stopped briefly to take a couple pictures of the horse in Town Square.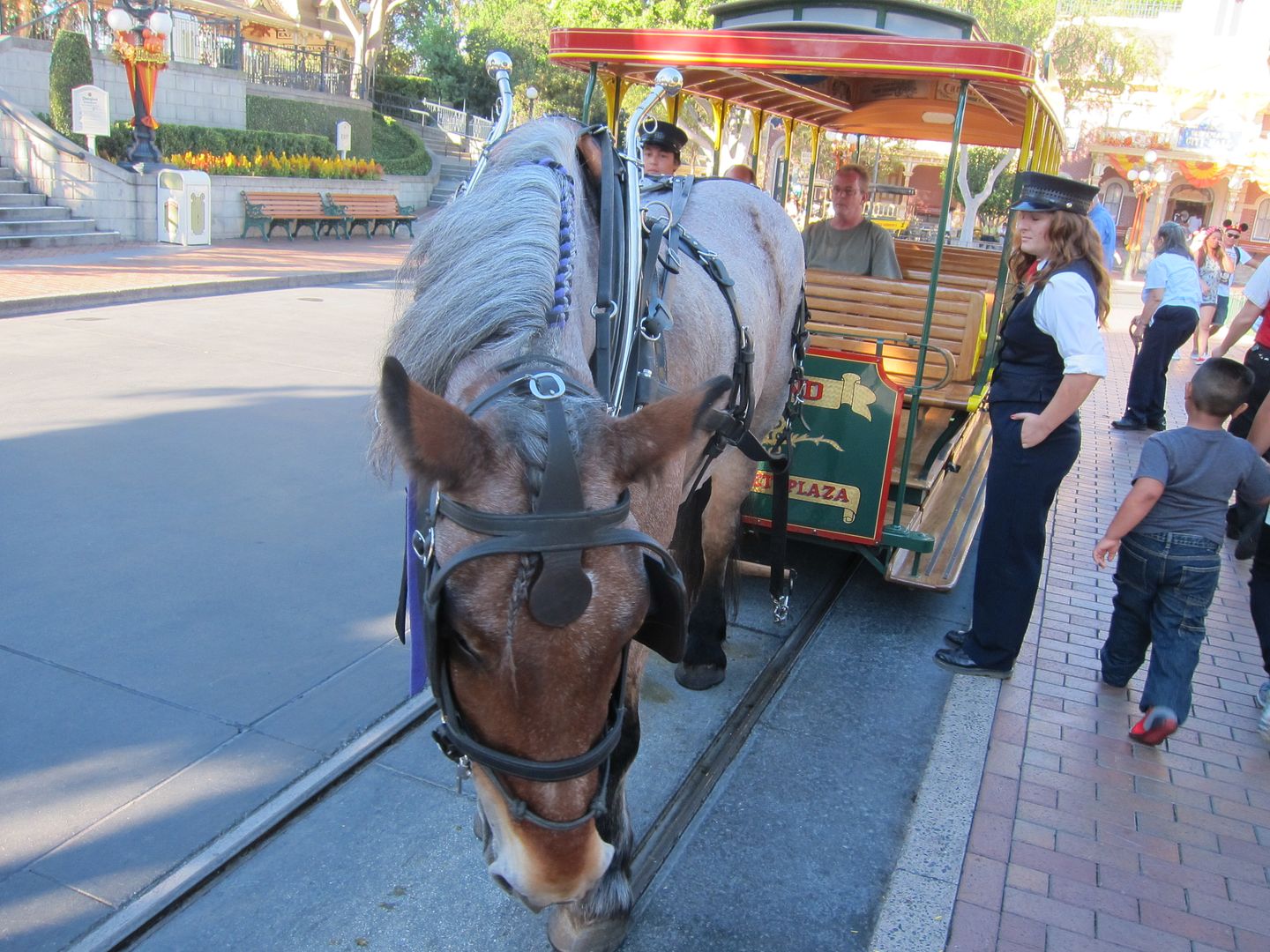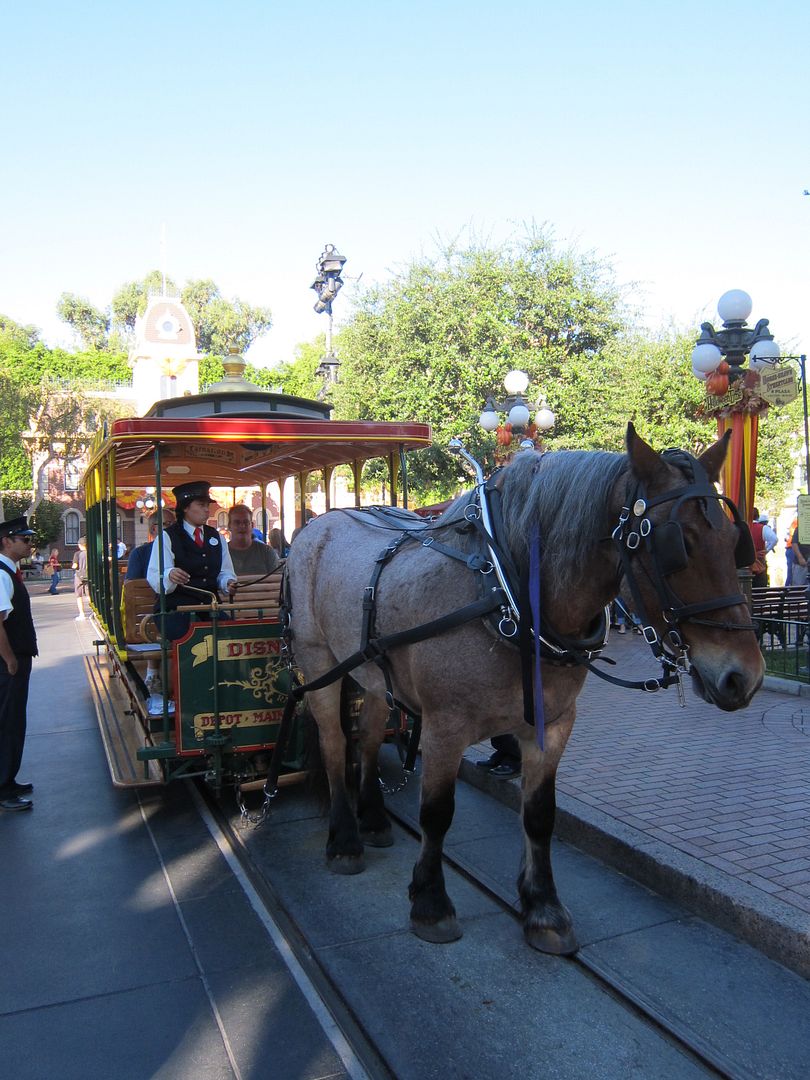 Tracy went off to the office while I stayed at the hotel and did some work in the morning. At lunchtime, I made my way toward Downtown Disney and stopped at La Brea Bakery Express.
I ordered the Turkey Mozzarella Panini, which was pretty good.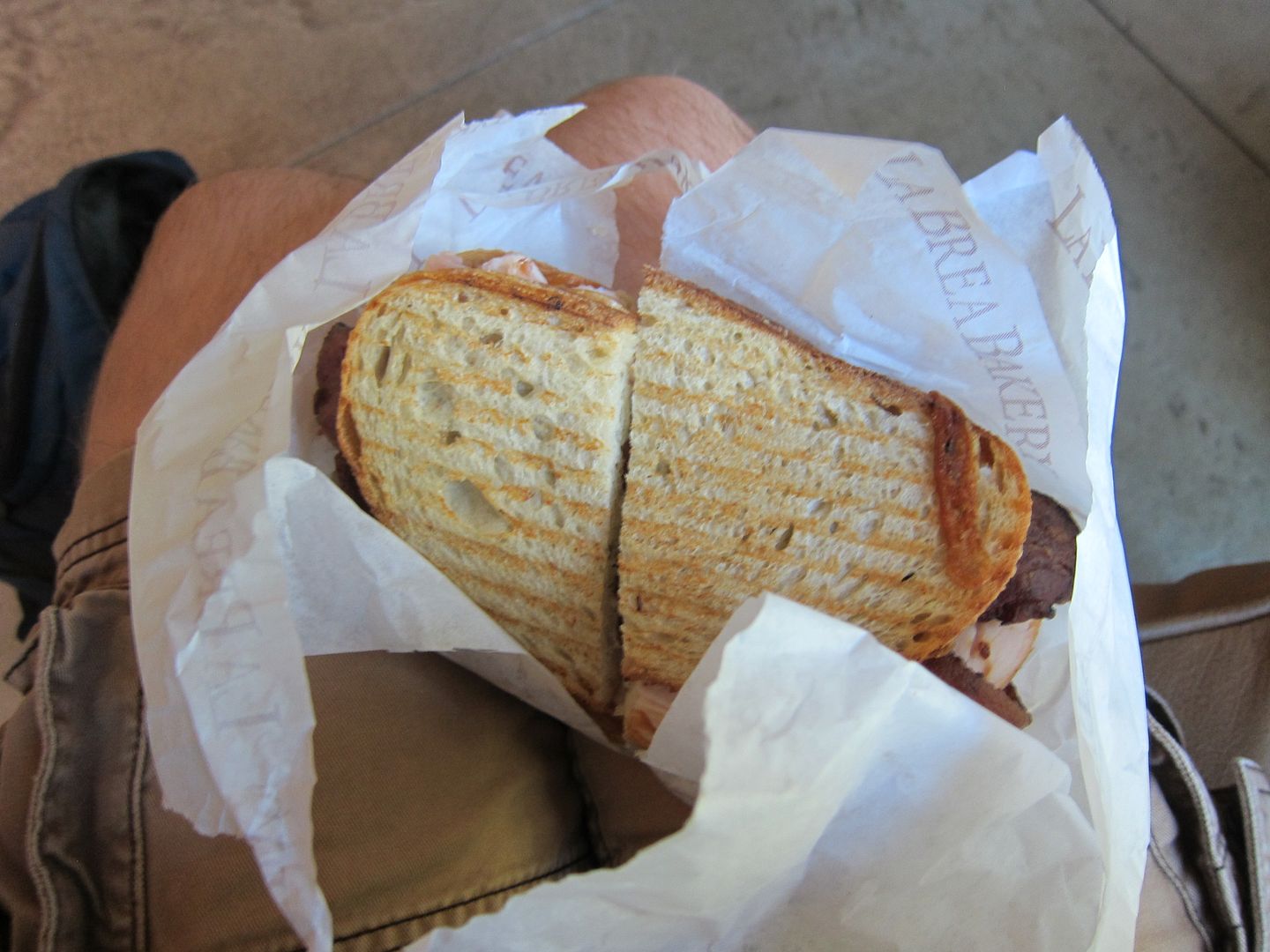 I wasn't feeling great this afternoon, so I went back to our hotel after lunch and stayed there until Tracy got back.
Previous Post | Next Post
Table of Contents
Follow



Share