Chapter 6
Our Cozy Home

---
Previous Post | Next Post
Table of Contents
I feel like exploring a Disney cruise ship is more of a visual endeavor that's hard to put into words. Luckily, I took plenty of pictures as we wandered.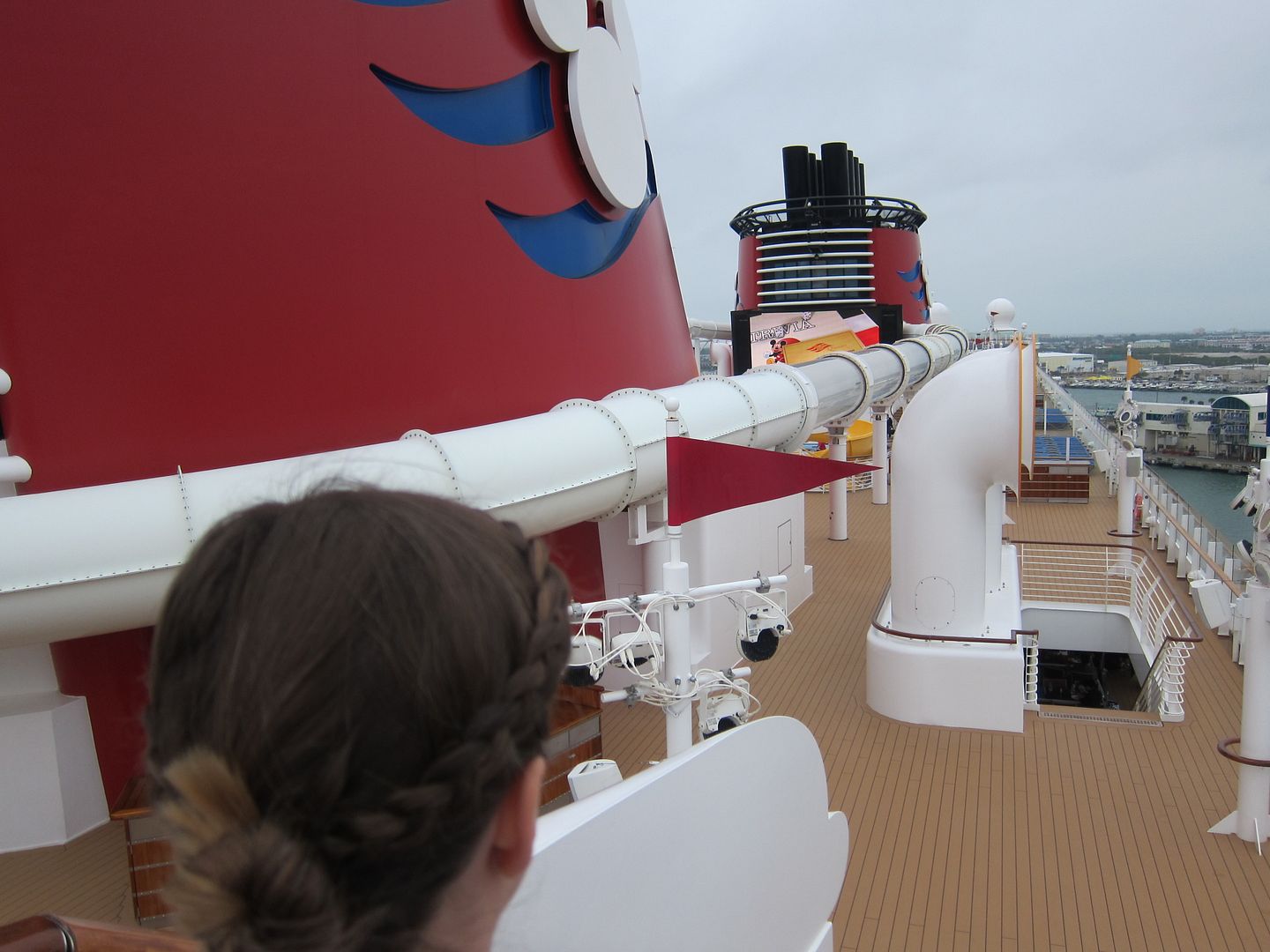 Here's the directory for the ship.
More Art Deco embellishments.
It always takes a few tries to get used to the trick of calling an elevator and then stepping back to be prepared for whichever one actually comes.
The atrium was just lovely, of course.
Tracy wanted to sit when we reached the Vista Gallery.
Since the weather outside was gross, there were piles of deck chair cushions just sitting, unused.
We are incredibly lame when it comes to enjoying the "nightlife" on the ships, and we knew we were unlikely to make it to the bars and clubs any time on this short voyage. Still, we'd heard that they were pretty cool, so we wanted to at least walk through The District.
Tracy posed in Pink, the champagne bar.
And again.
Here's the 687 Lounge.
We were definitely most interested in the Skyline Lounge—and only then because of the theming.
When we walked in, Rio was on display.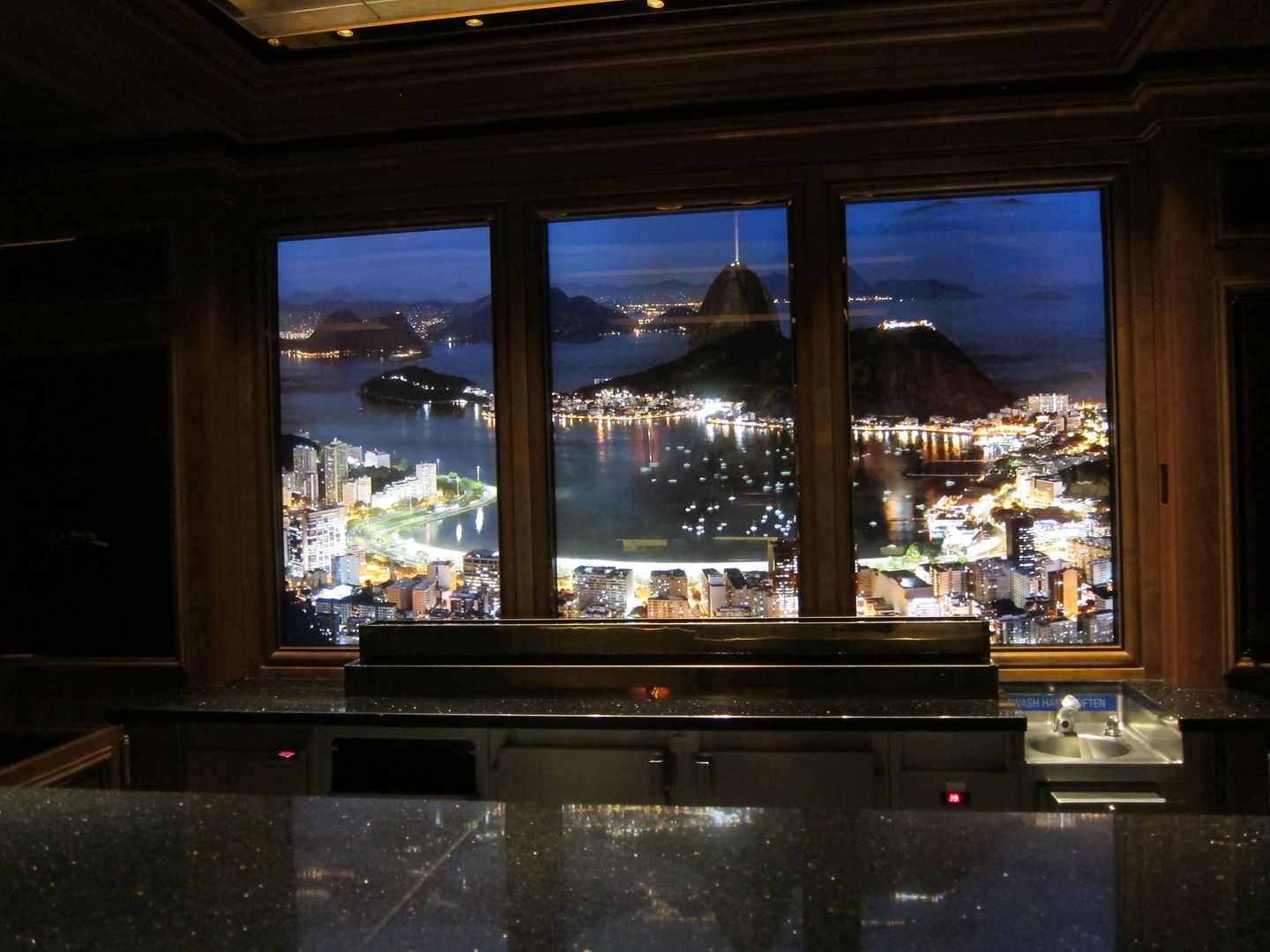 Leaving The District behind us, we continued to roam.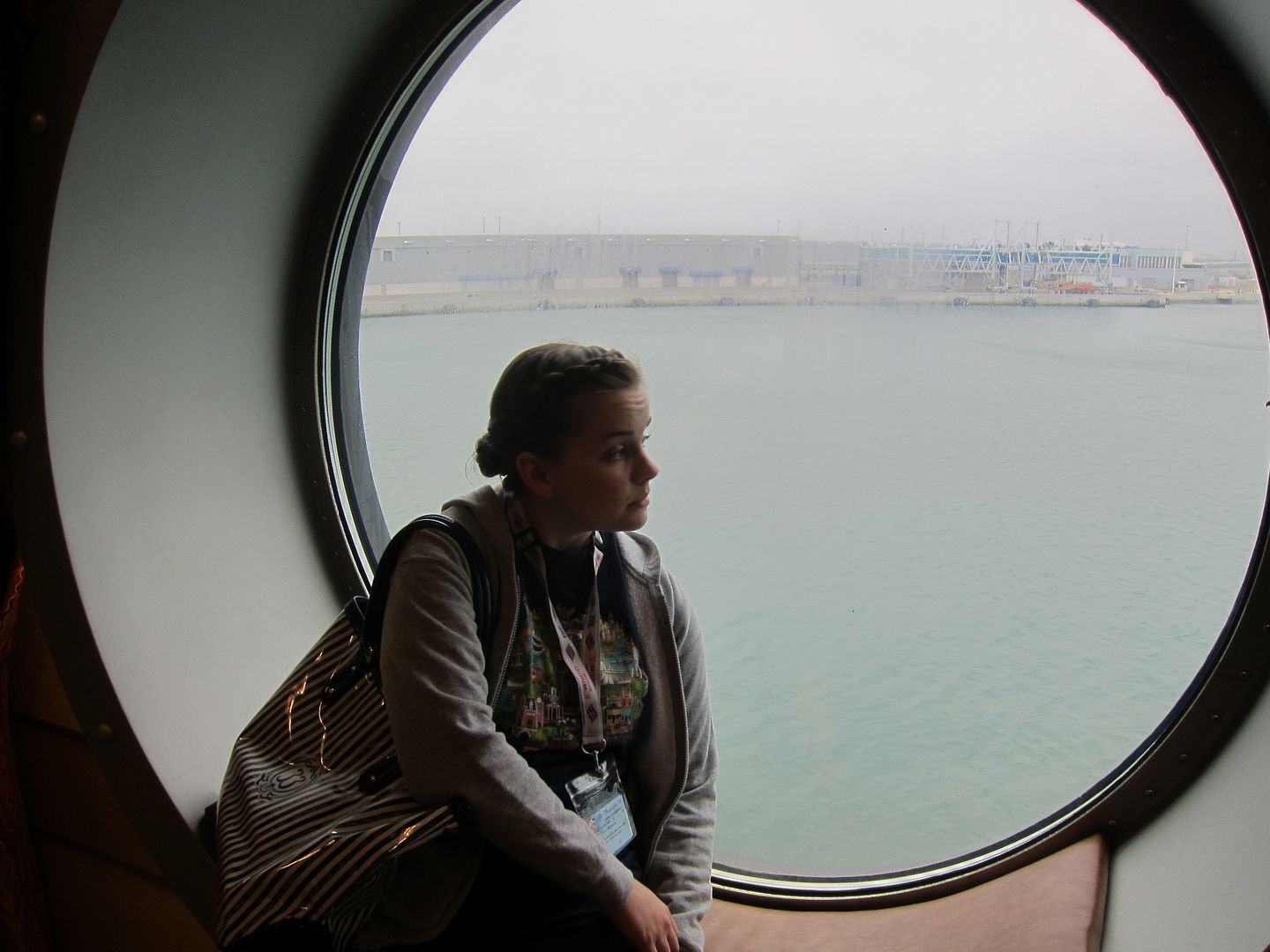 This random corner by Guest Services was my favorite.
Tonight was obviously going to be Golden Mickeys night.
Here's just some random Little Mermaid art.
When we wandered out on Deck 11, we were greeted by the sight of this Joffrey's coffee dispenser. If you remember, our Alaska cruise on the Wonder was the last one before they replaced the terrible Nescafe, so we were excited to have real coffee on this sailing (even if it wasn't exactly a luxury brand).
While we had hoped that our staterooms might be ready a little earlier than the estimated 1:30pm, we found that they took right up until the very last minute. It wasn't that they were still cleaning or turning the room over; instead, there was a photography team in there taking pictures various of staterooms—including ours…
After joining the throngs waiting in the hallway for the "all clear," we were finally allowed in and explored our home for the next three nights.
This was stateroom number 8664—a category 8C on the starboard side, which was pretty far aft on Deck 8. It was defined as a Deluxe Family Oceanview Stateroom, which Disney describes as "Queen-size bed, single convertible sofa, wall pull-down bed (in most) or upper berth pull-down bed (in some), split bath with round tub and shower (in most). Sleeps 3-5, 241 sq. ft."
We'd opted for this category because we knew we wanted to take a step down from the verandah room we'd loved in Alaska, but we couldn't bear to give up our natural light or our nice views. The Deluxe Family Oceanview option also adds about 40 sq. ft. as compared to the regular Deluxe Oceanview Stateroom, and we decided that was worthwhile for the $10-or-so extra. The stateroom felt compact but not cramped, and we loved our big porthole.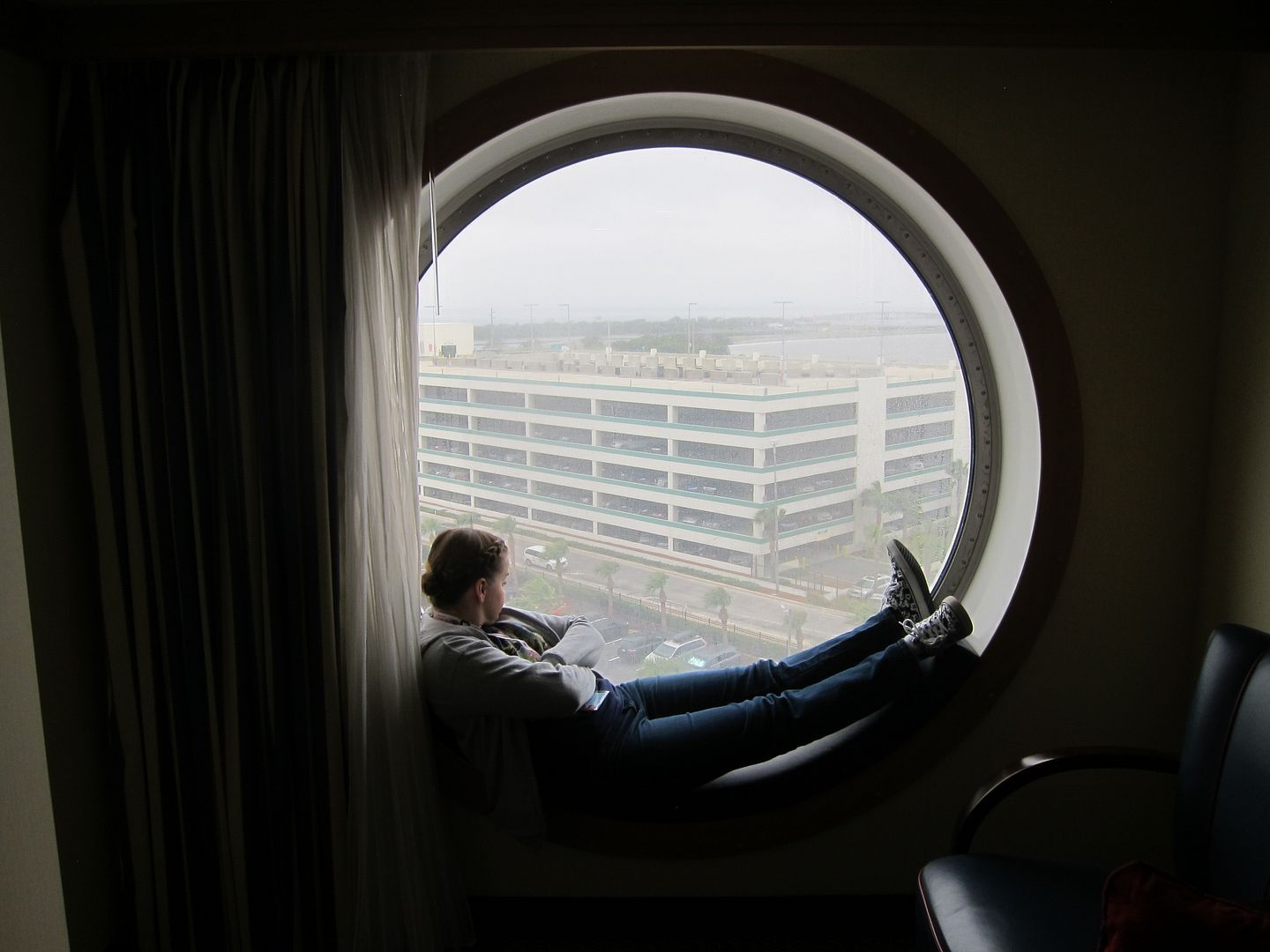 Honestly, we were glad to have this room just for the round tub/shower alone. Tracy gets claustrophobic easily, and not being crammed into a minuscule shower stall seemed like a nice option.
Personally, I loved this artwork on the wall in our room, showcasing the ship fleet.
Previous Post | Next Post
Table of Contents
Follow



Share