Chapter 7
An Indoor Party

---
Previous Post | Next Post
Table of Contents
Our first Personal Navigator was in our stateroom, along with a Nassau guide and our Port Adventure tickets.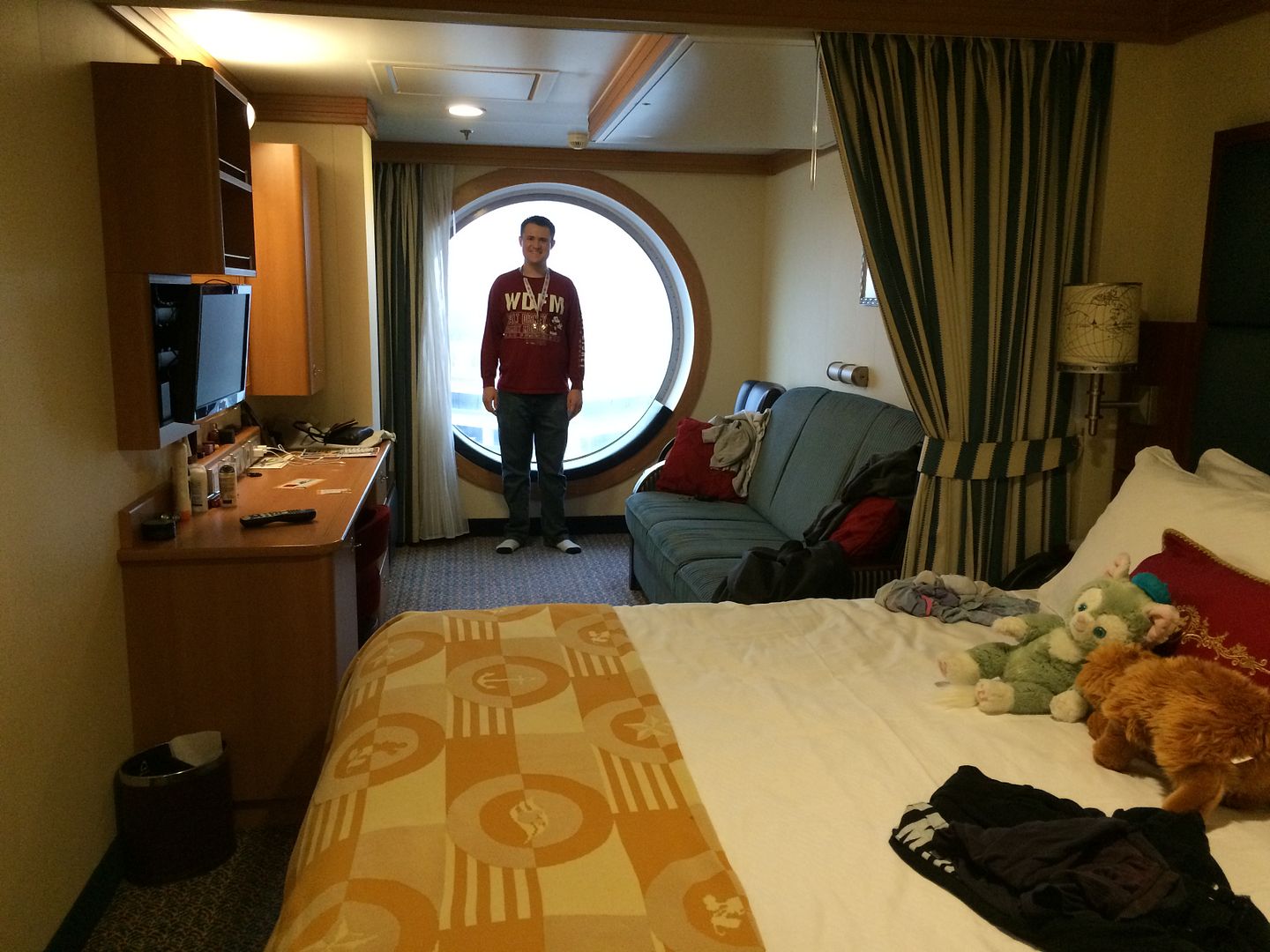 And here is the complete Personal Navigator for Day 1, in case you want to take a look.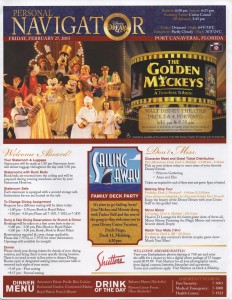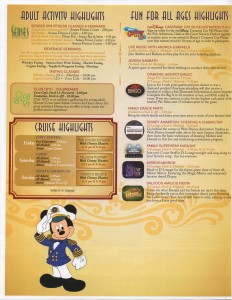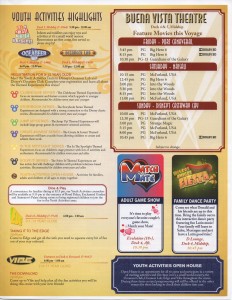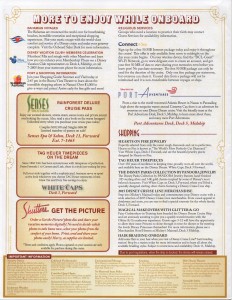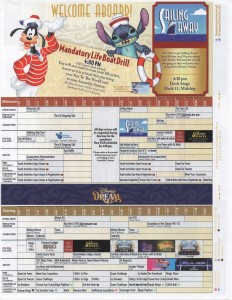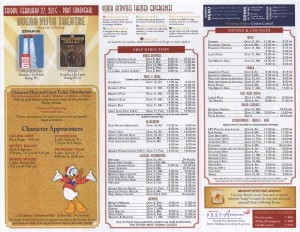 We hadn't gorged ourselves on prepaid food anywhere near enough yet, so we decided to go down to Enchanted Garden, where they were still serving buffet lunch.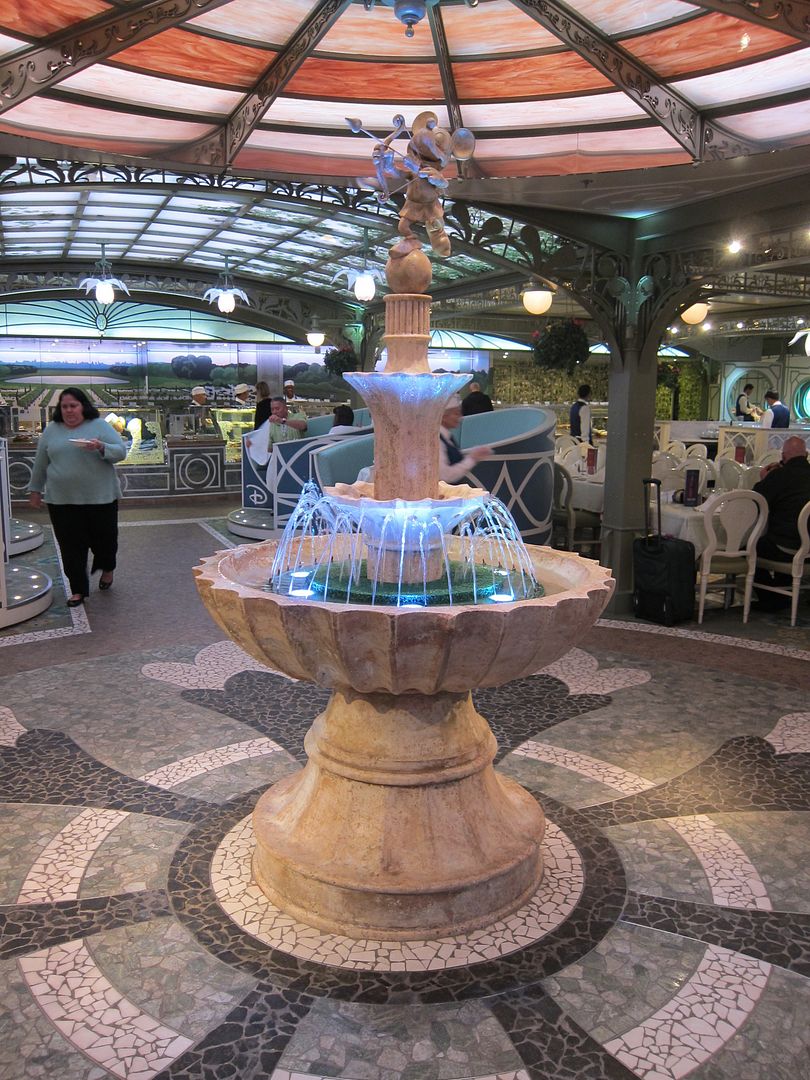 We didn't have room for that much food, but we still got a few things.
I don't know why I took a picture of this garbage bag outside the restaurant…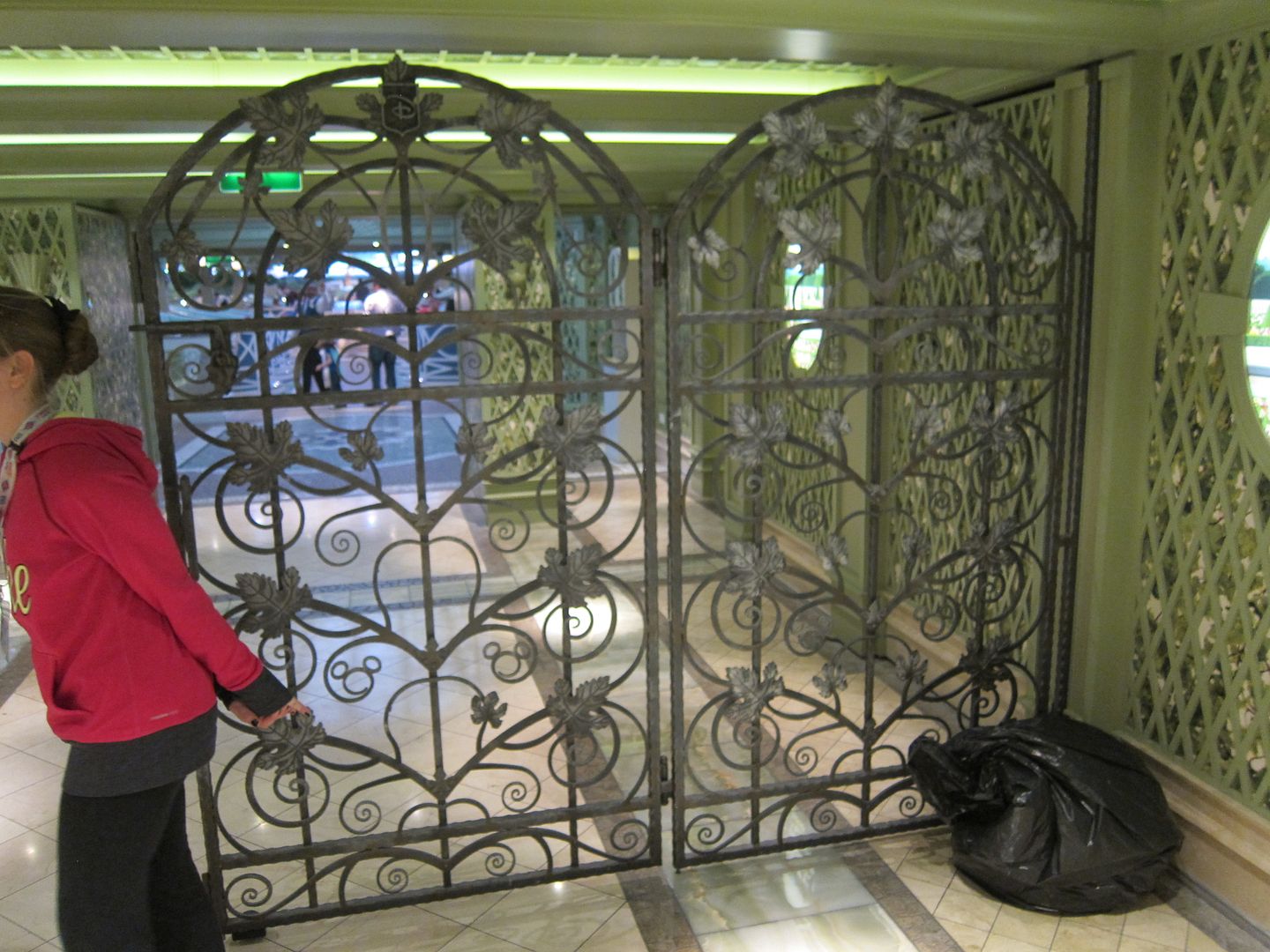 After we'd eaten, it was time for the muster drill.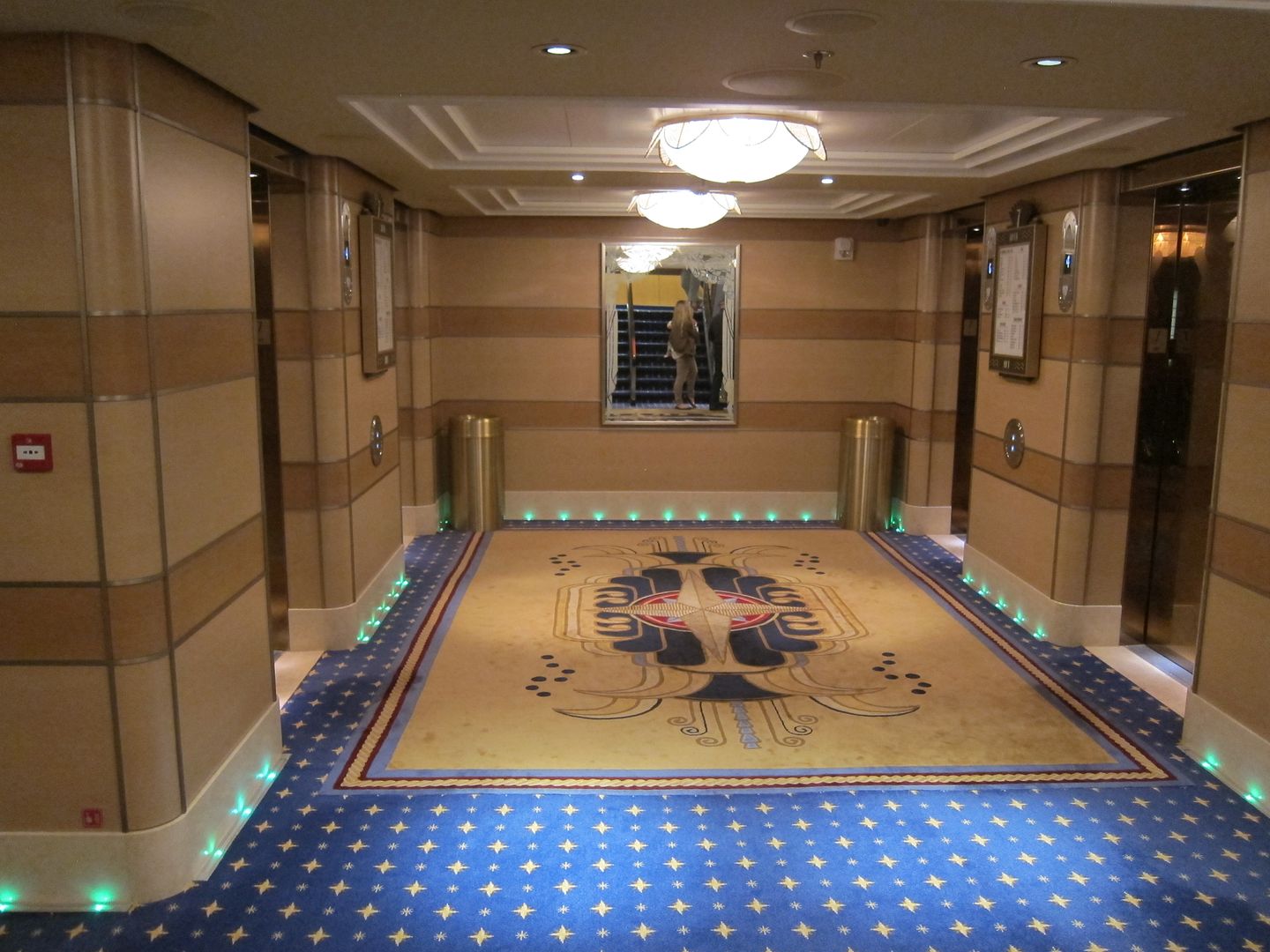 This time, we were in group P, which met in the Evolution nightclub.
It was actually nice that our station was indoors. Remember, the weather was still crappy and cold outside today.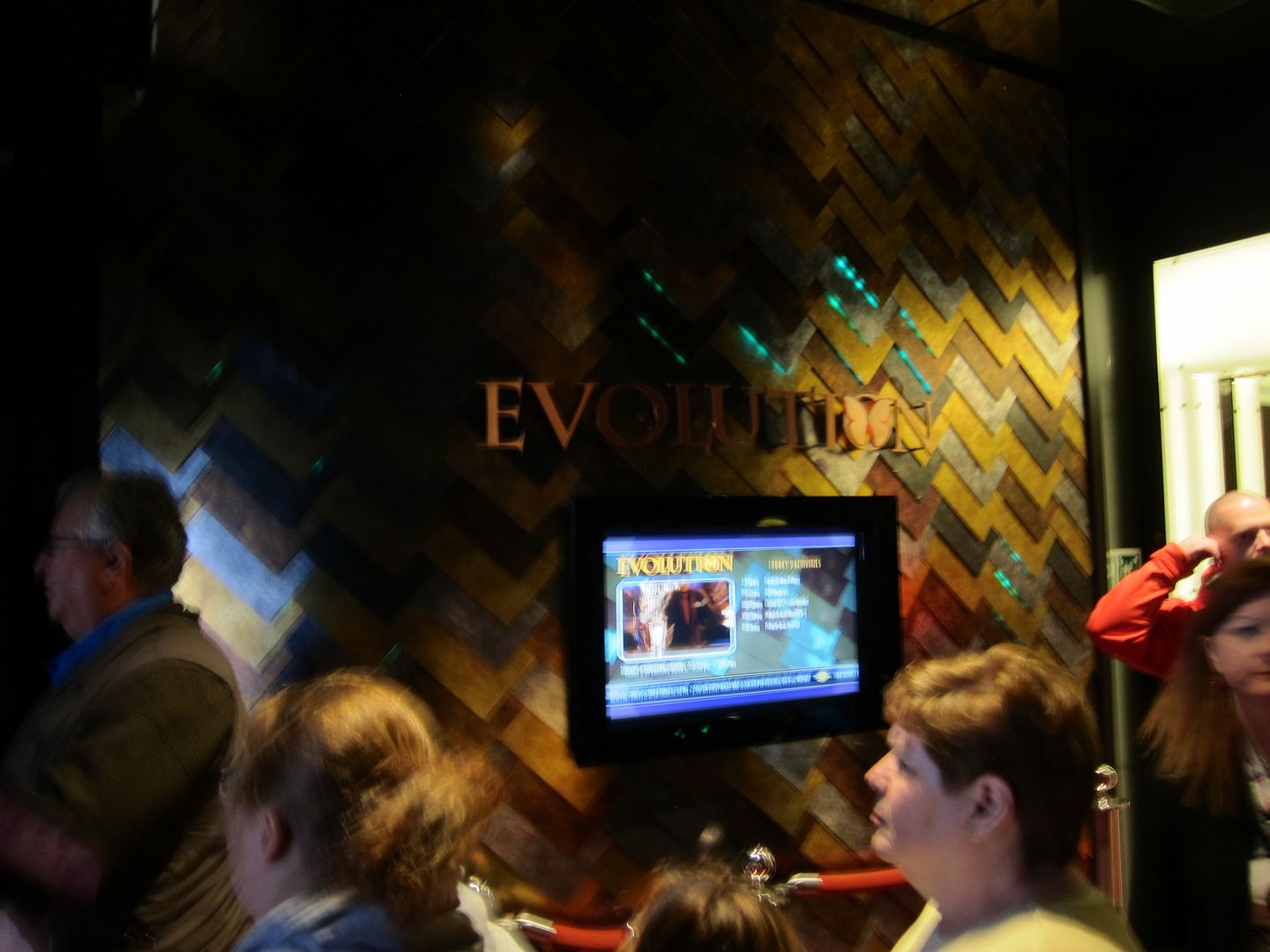 I was never quite able to get over how the Evolution logo uses the Harry Potter font…
We also got to sit down, which was nice in comparison to the usual drill stations.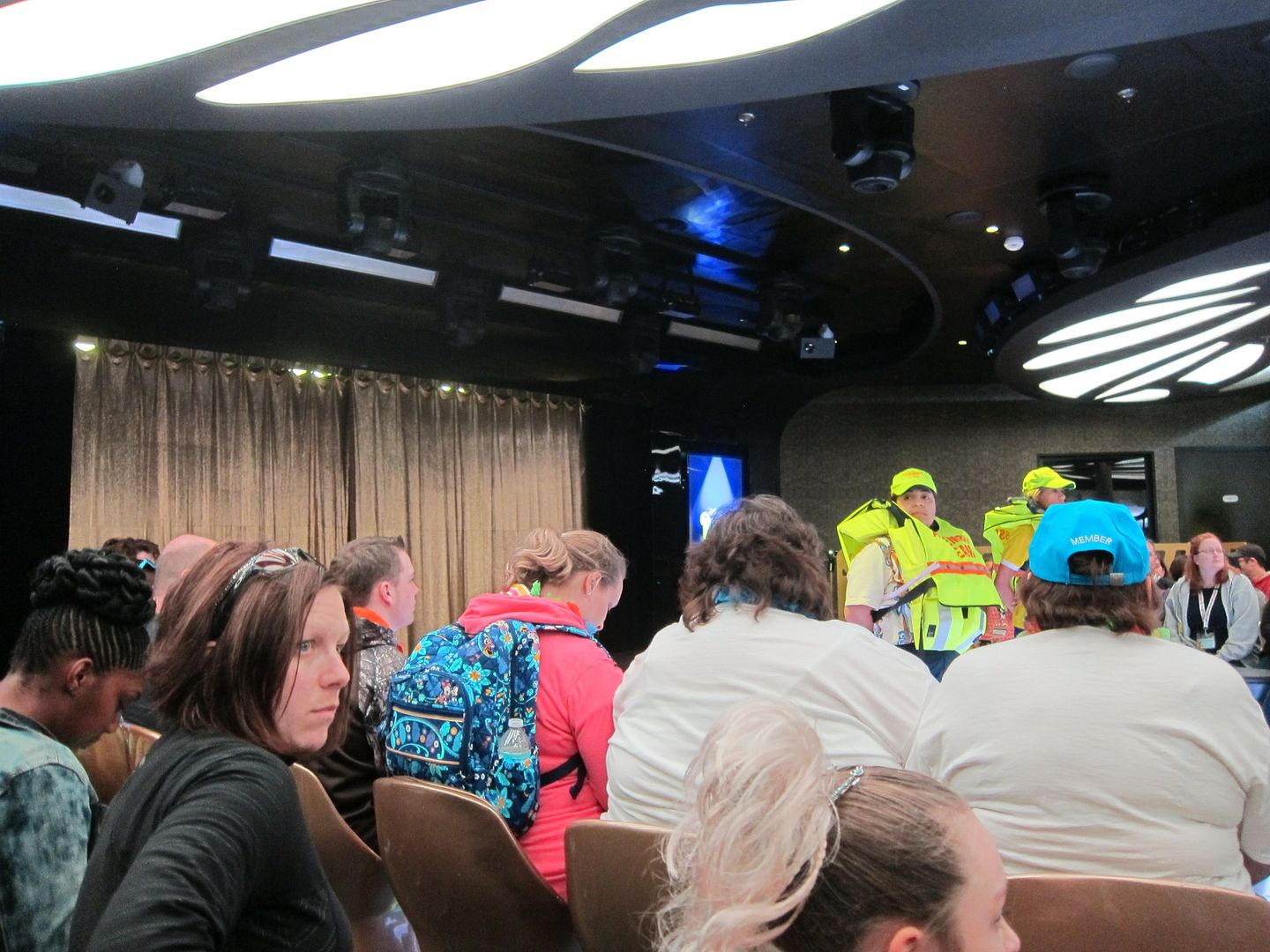 When we were seated, it came time for the announcement about the drill, and we could have sworn we heard a very familiar voice. We weren't quite sure yet, though…
The next big thing on our Navigator was the Sailing Away Party at 4:30pm. It was supposed to be out on the Deck Stage, but again, the weather wasn't good enough, so they moved it inside to the atrium.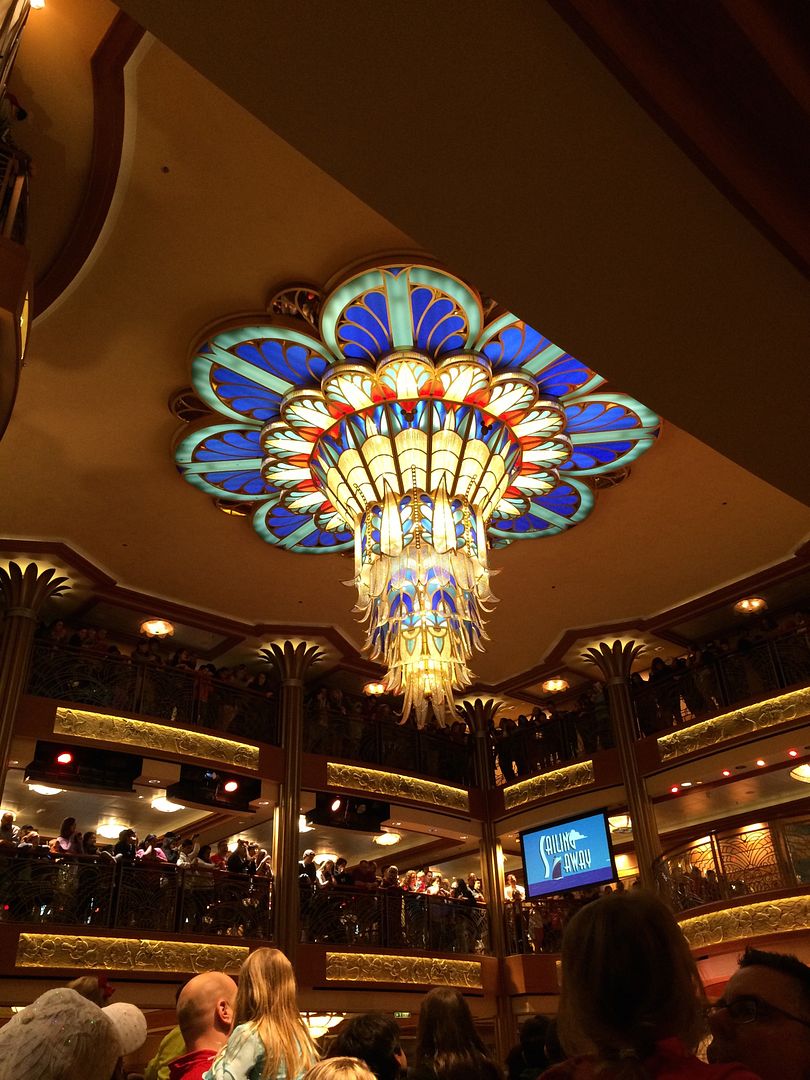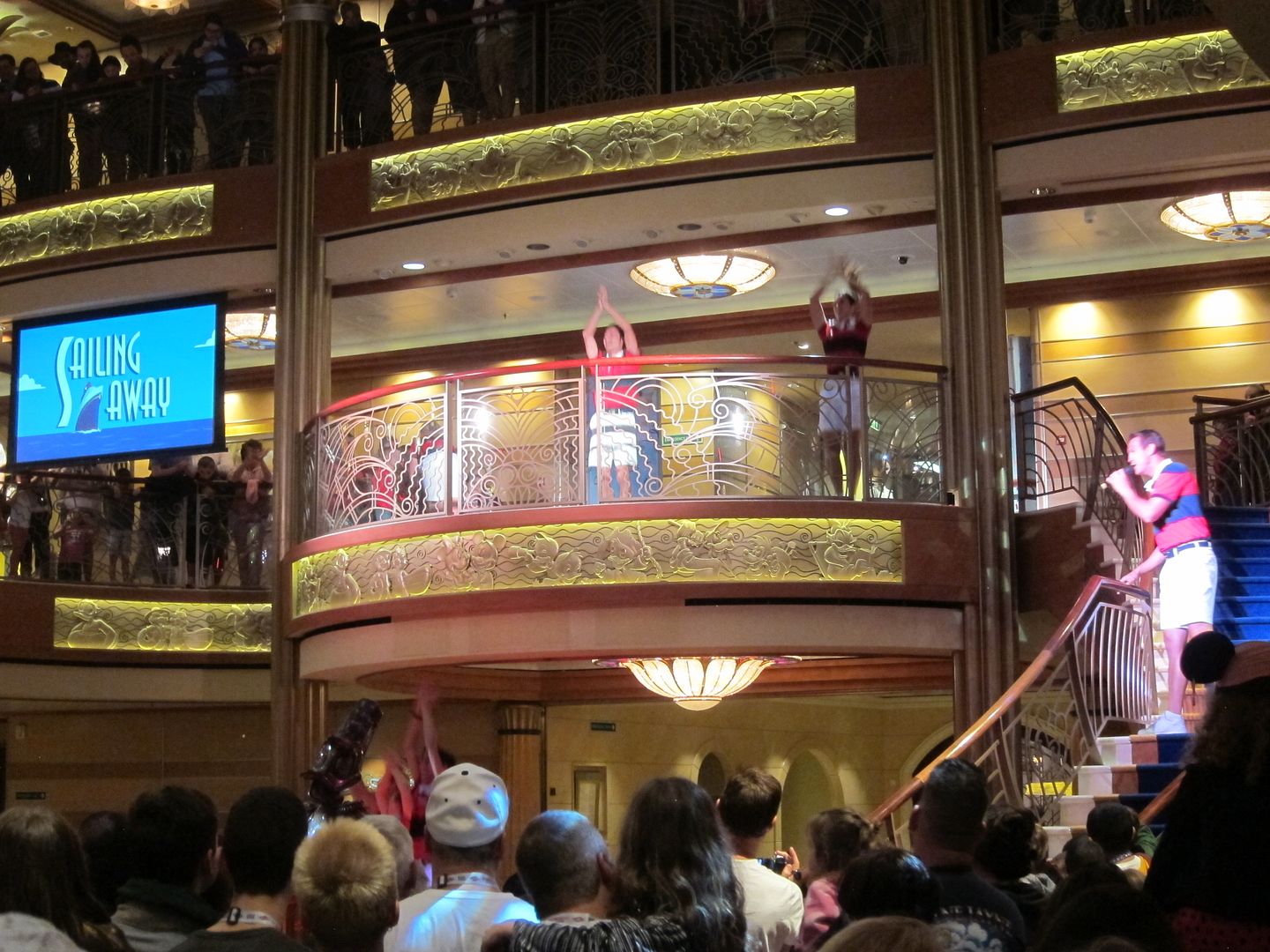 We missed the cruise staff team we'd come to know in Alaska, but it was still fun to see the familiar striped shirts. And then, of course, the characters appeared!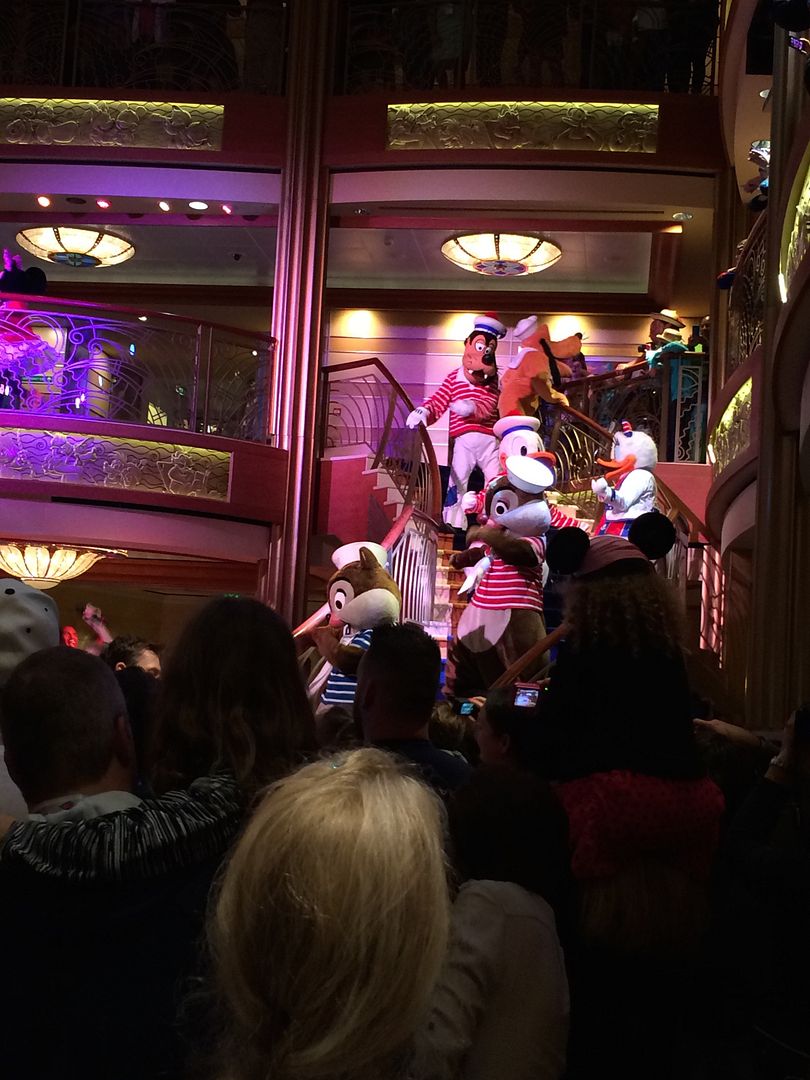 It really feels like a Disney Cruise when you see the Fab Five (plus a few more).
The lighting (obviously) wasn't ideal for me to try to take pictures of the party, but it was all very enjoyable.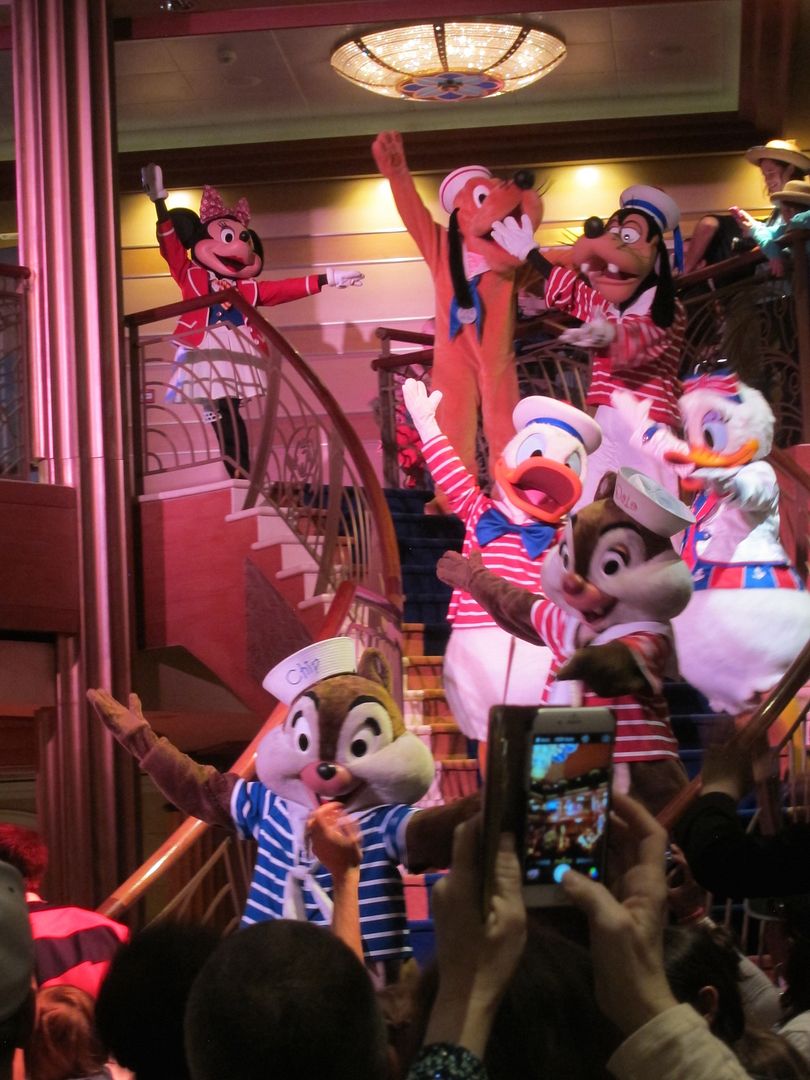 We thought it was interesting the the Dream has a whole different song for sailing away than the Wonder had. I feel like this one wasn't quite as catchy…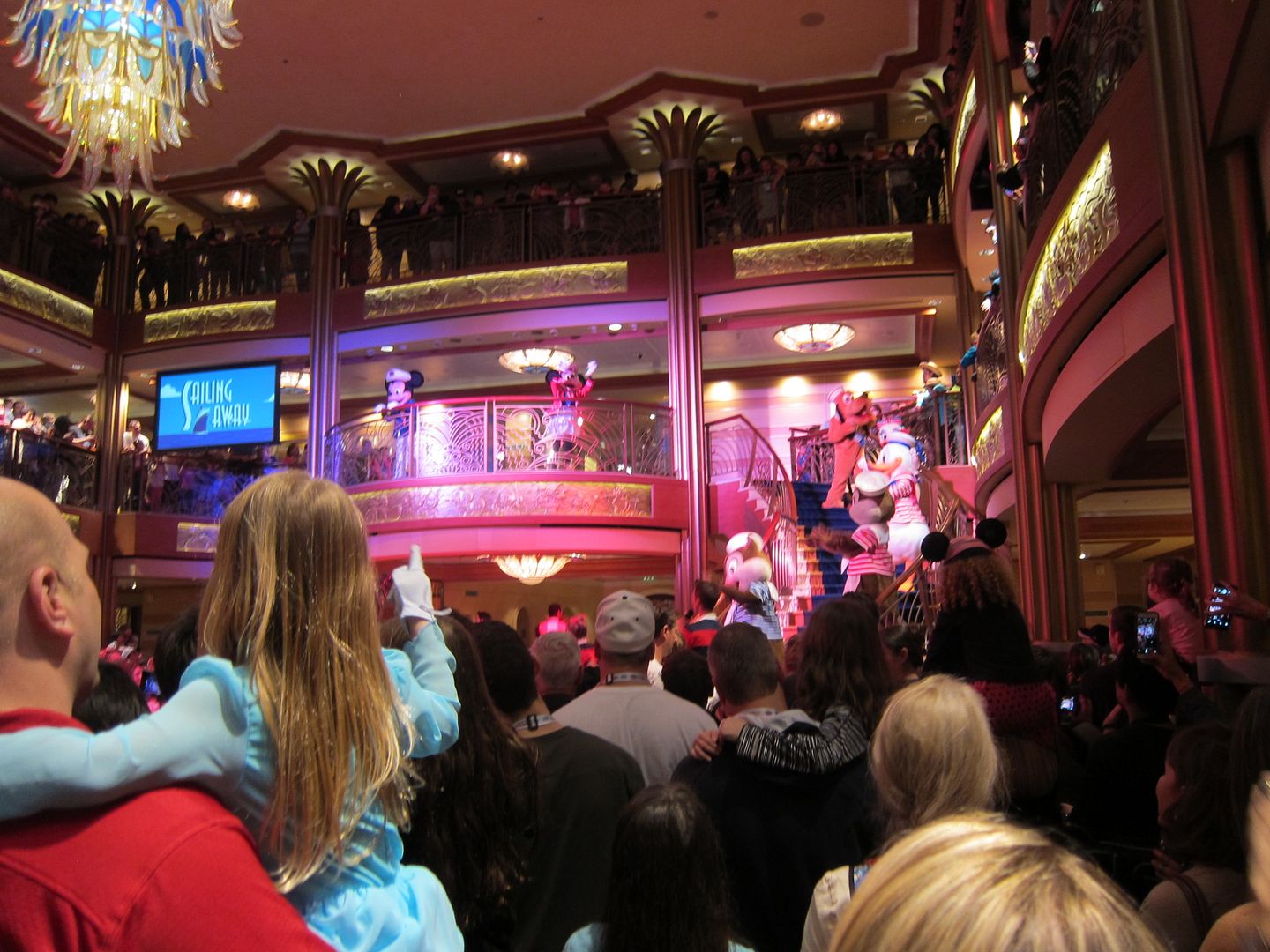 I like how they apparently had time to load the confetti cannons after deciding to move the party indoors.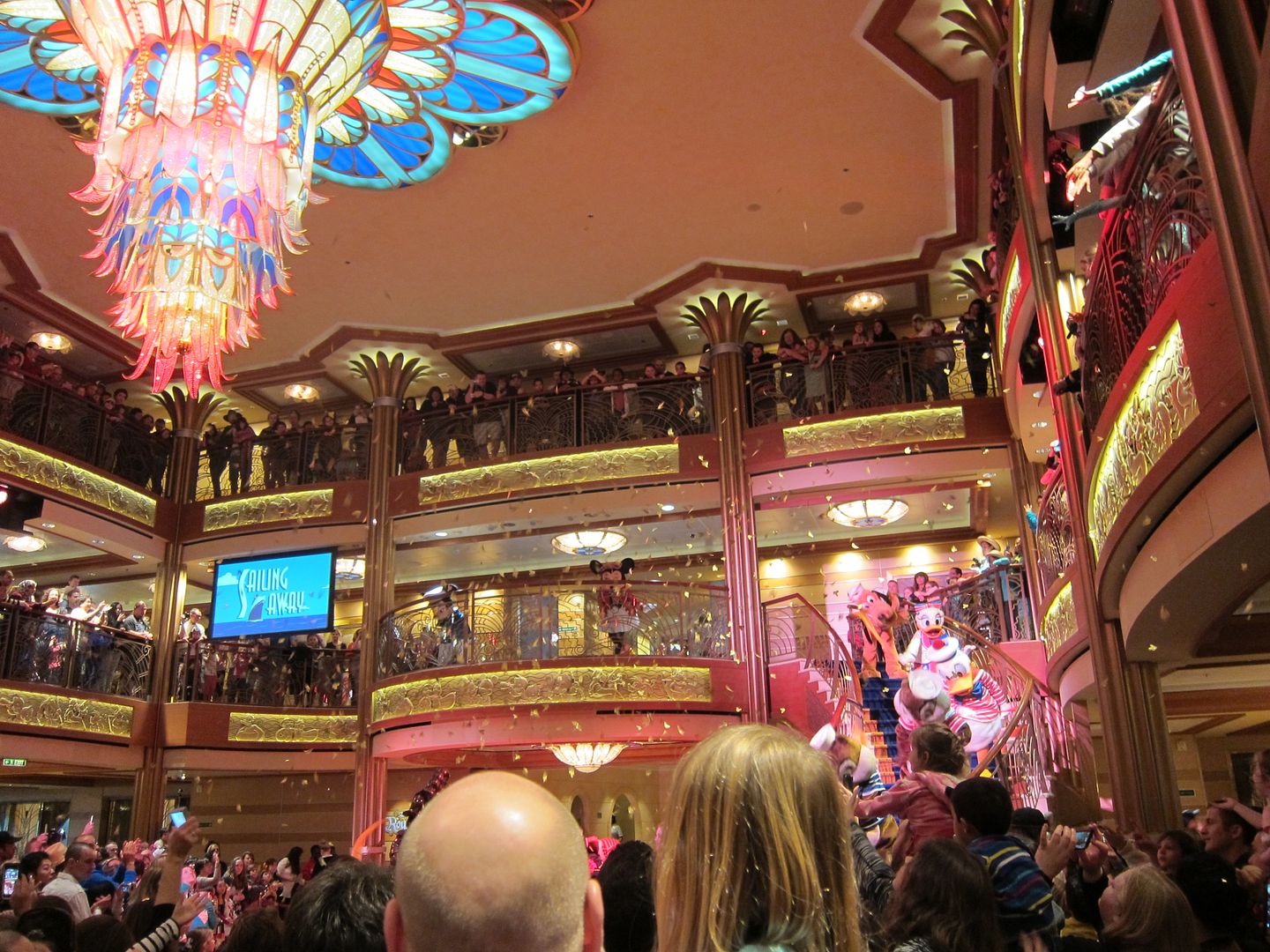 After the party, we started to make our way back in the general direction of our stateroom. We passed the Golden Mickeys red carpet once again.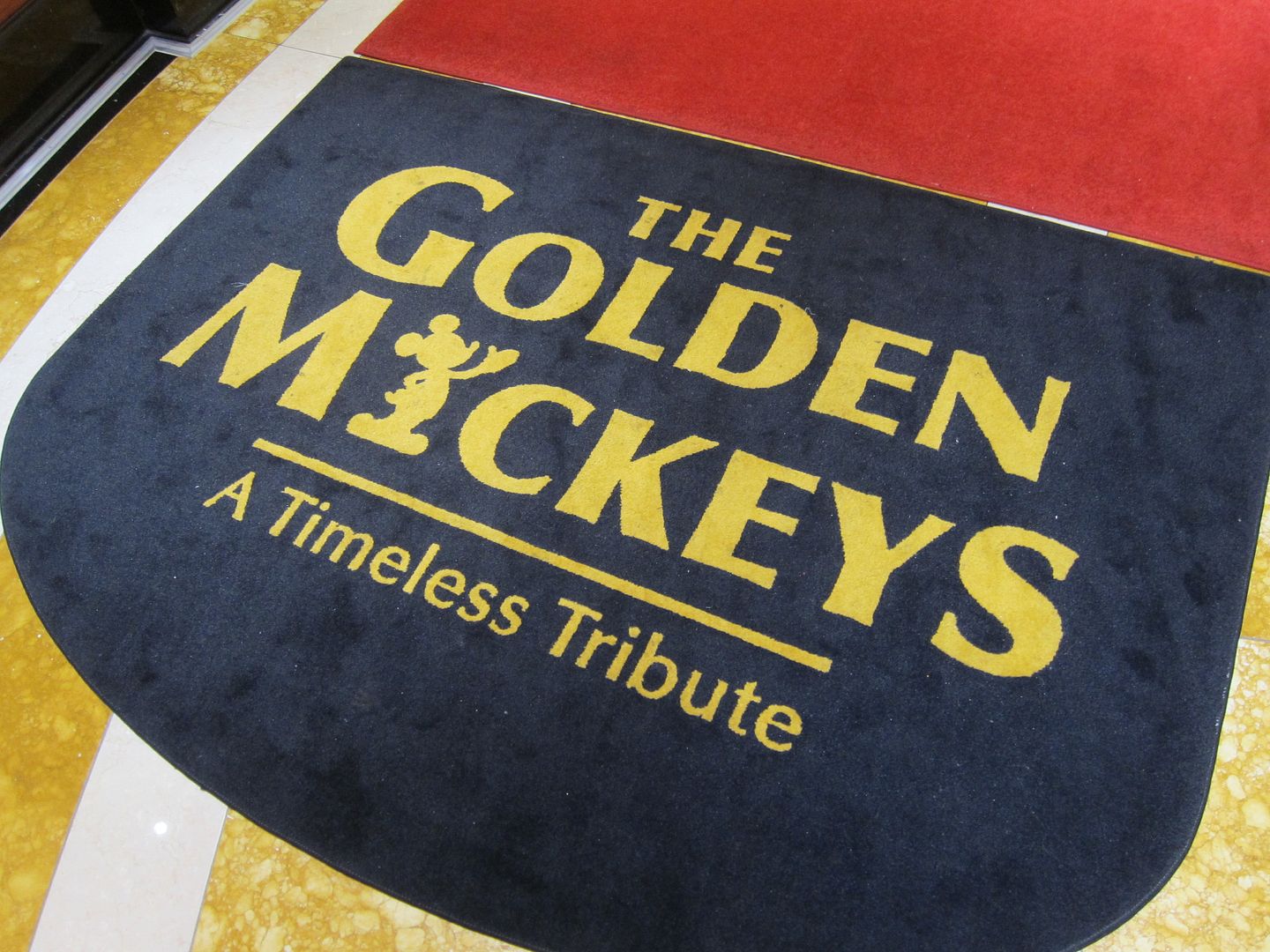 Suddenly, we realized that the ship was moving—subtly at first, but gradually starting to pick up some steam.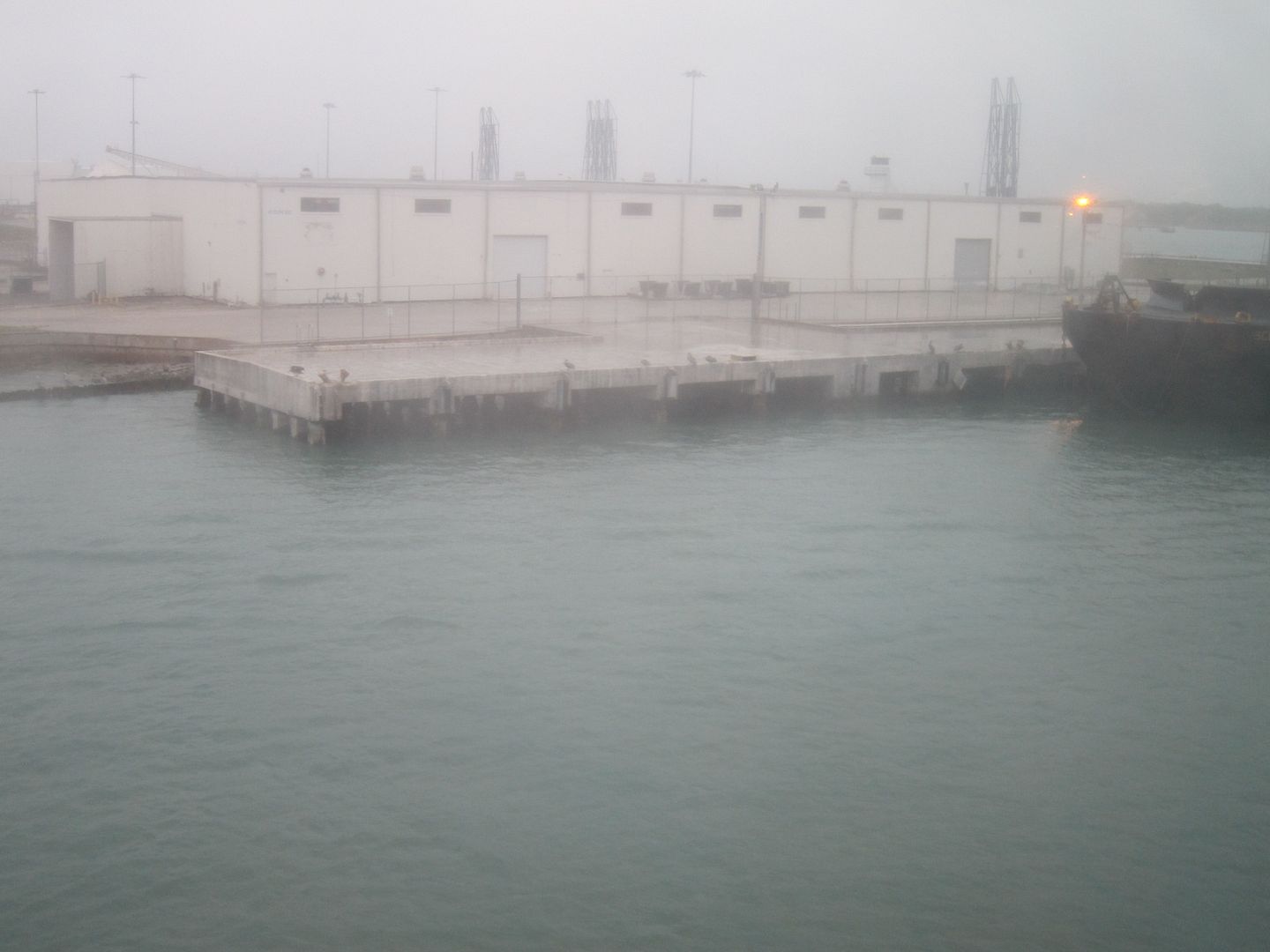 It was already time to head down to dinner! Tonight was supposed to be formal night, but we hadn't even remembered to pack any formal clothes (oops). Instead, we proudly sported our t-shirts and jeans as we headed toward our first sit-down meal of the cruise!
Previous Post | Next Post
Table of Contents
Follow



Share