Chapter 5
We're Gonna Need a Bigger Boat

---
Previous Post | Next Post
Table of Contents
 The announcement by name ritual is a little hokey, but it's still a fun way to be welcomed on board.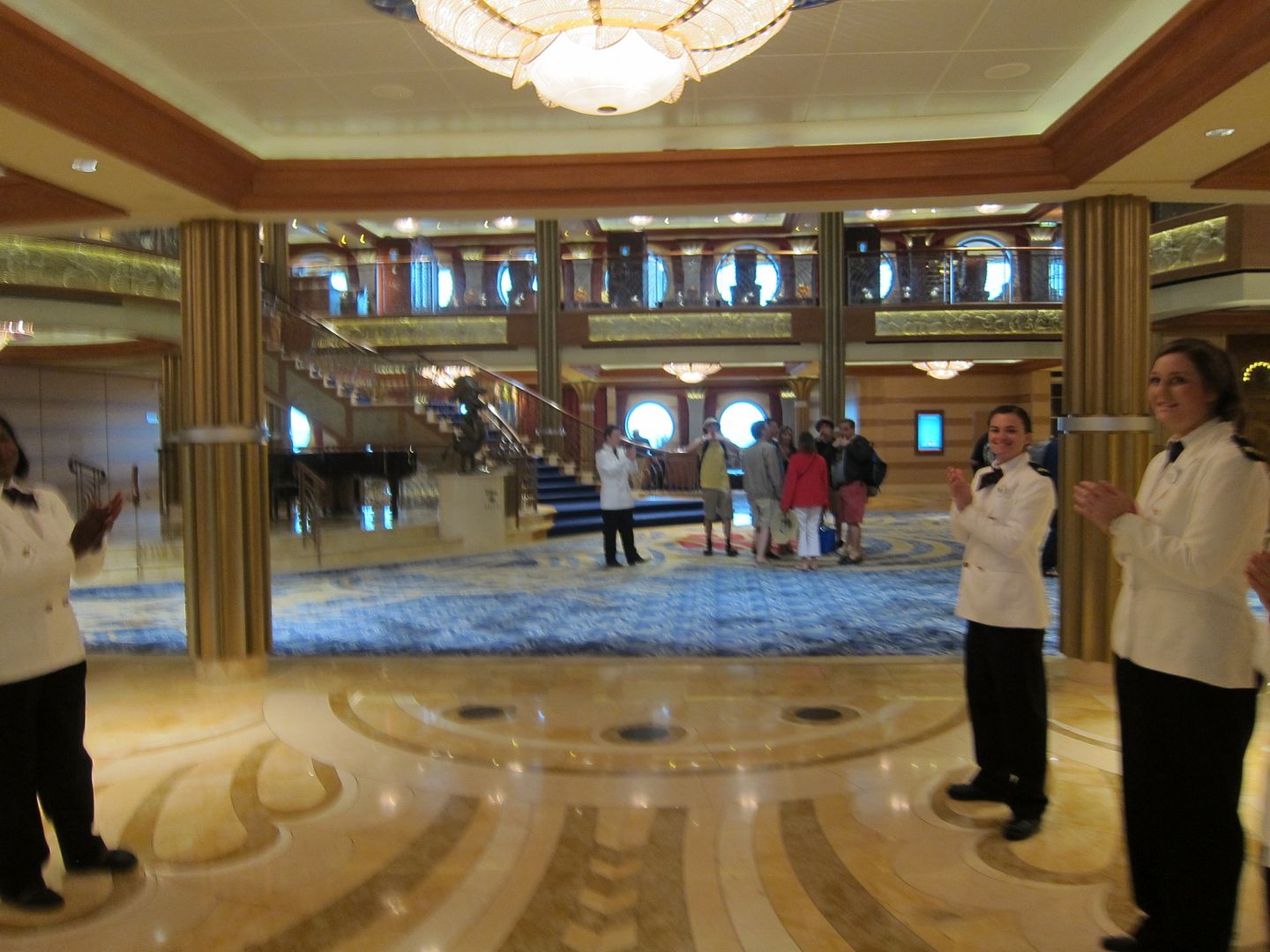 As we looked around at the Dream's atrium, there were a few differences from the Wonder that we noticed immediately (including the chandelier).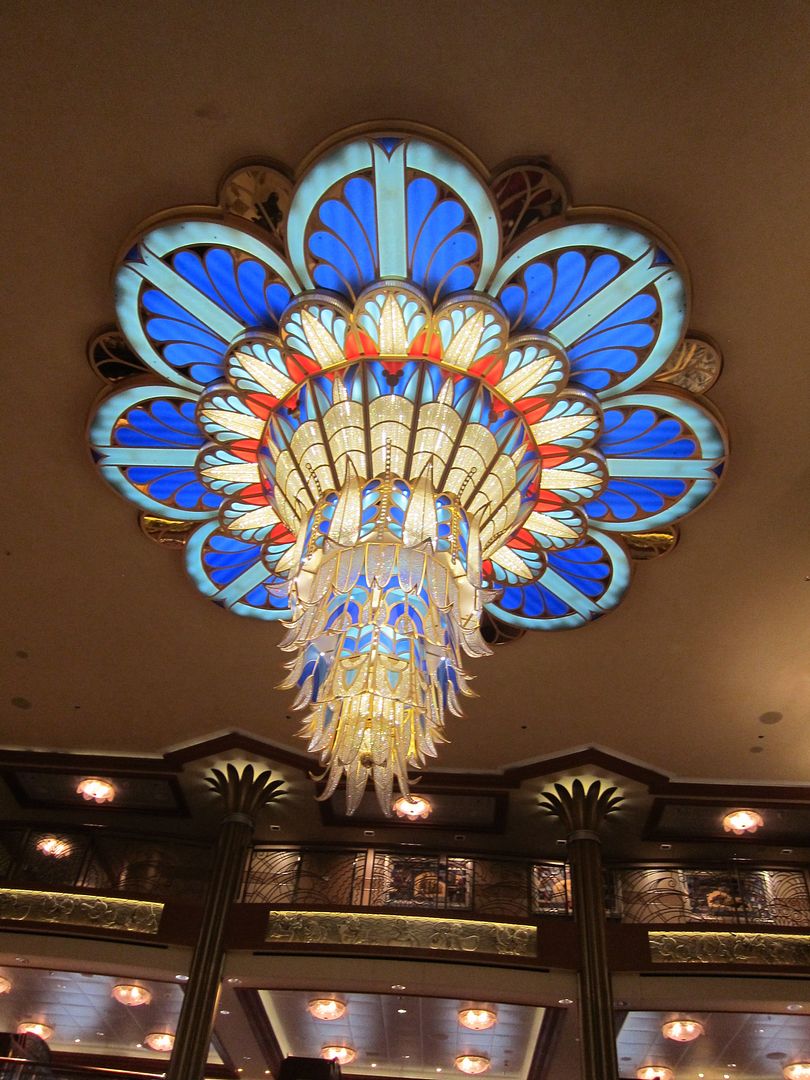 Here's Tracy with Captain Donald.
And me.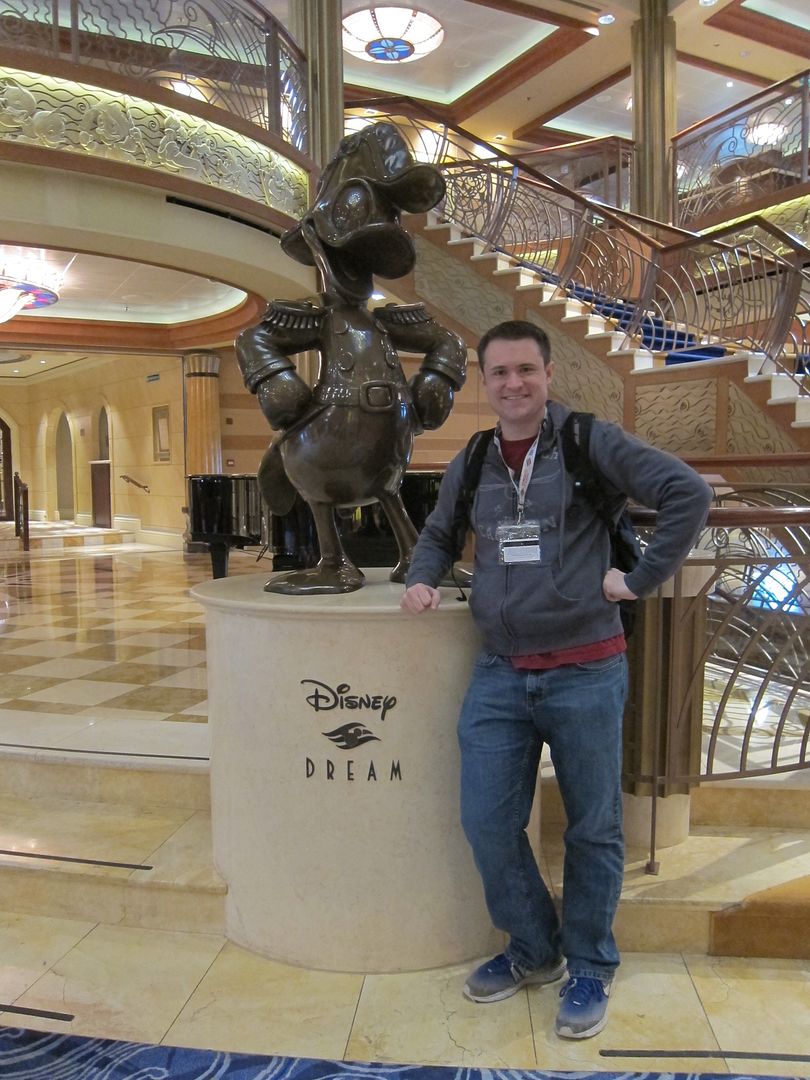 And then a cast member volunteered to take a picture of the two of us.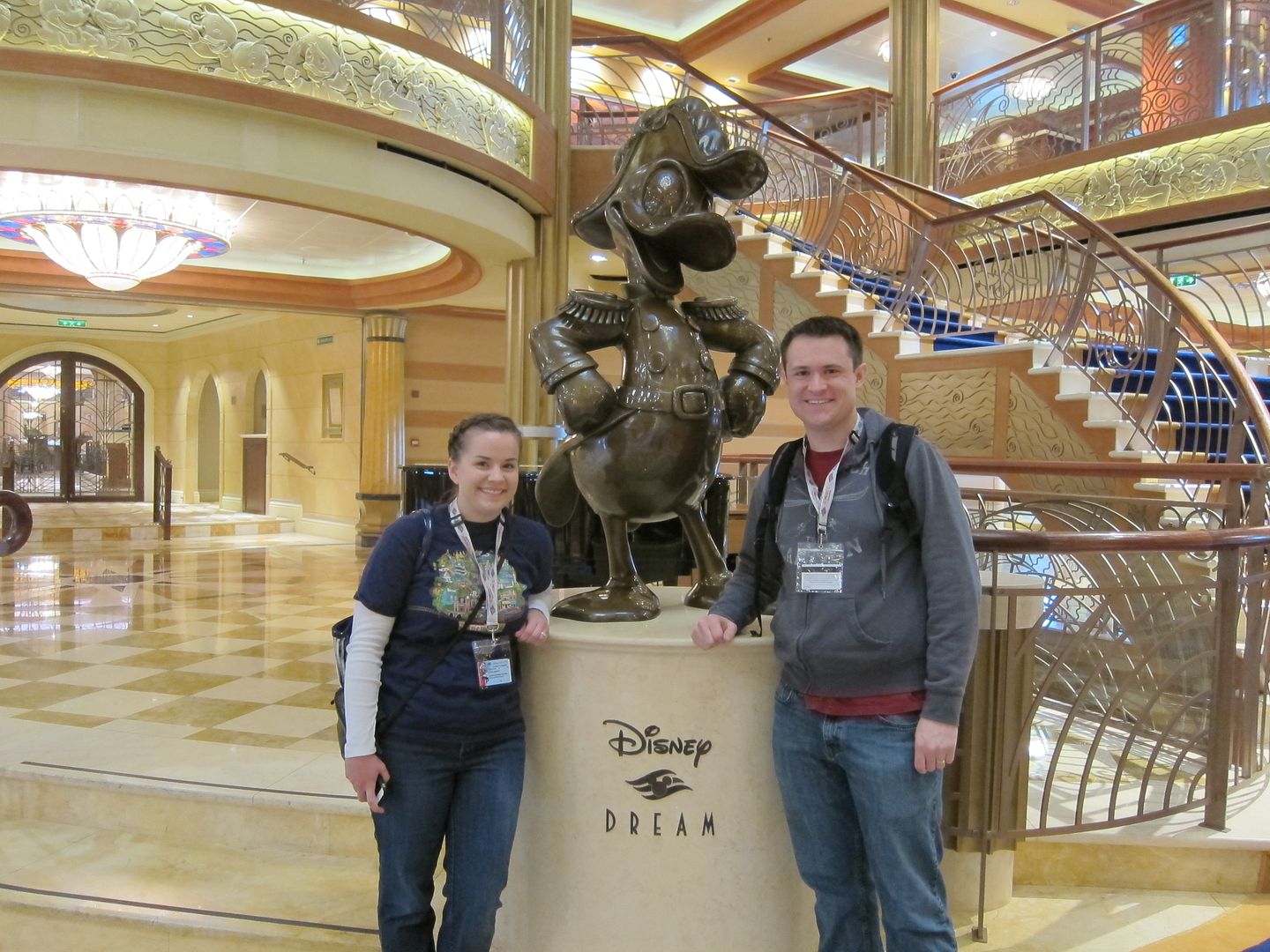 Here was a couch along one of the walls (possibly by Guest Relations?) and the artwork above it.
Our stateroom wasn't likely to be ready for a few hours, but right now we were mostly thinking about food. We headed over to the elevators and made our way to Deck 11.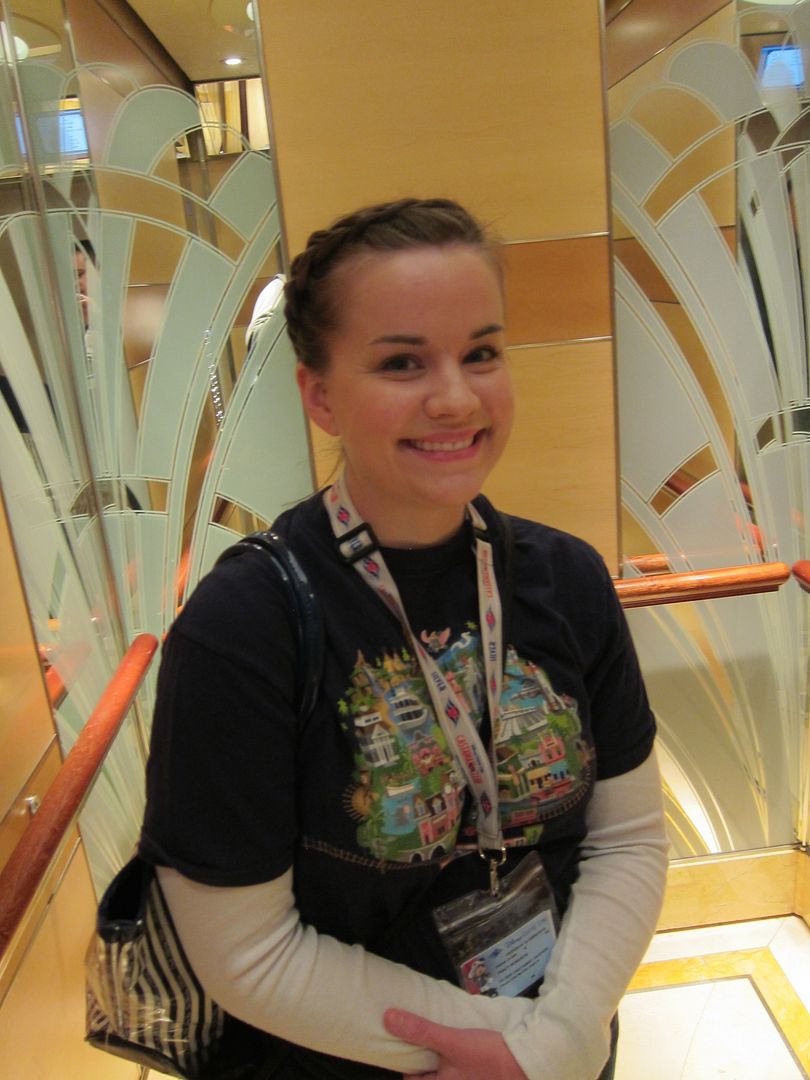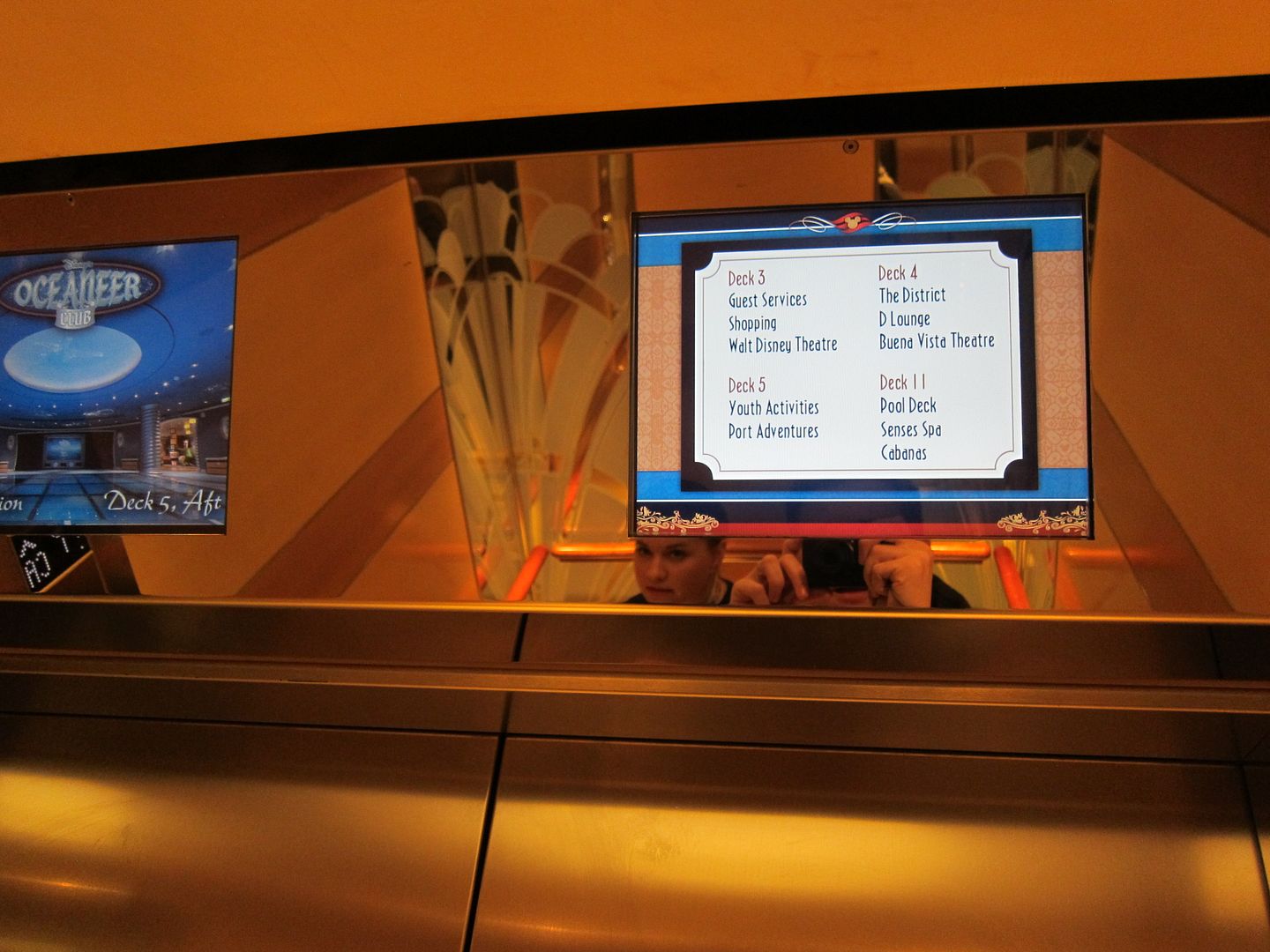 Walking aft, we passed by the main pool and slide.
When we got to Cabana's, they hadn't even opened the buffet quite yet (that's how early we got on the ship!).
Luckily, we only had to wait a couple minutes. We grabbed a table and then headed up to fill some plates.
There was a really wide assortment of options, and we grabbed a little of everything. Here are my two plates.
And here's Tracy's second, including a bowl of soup.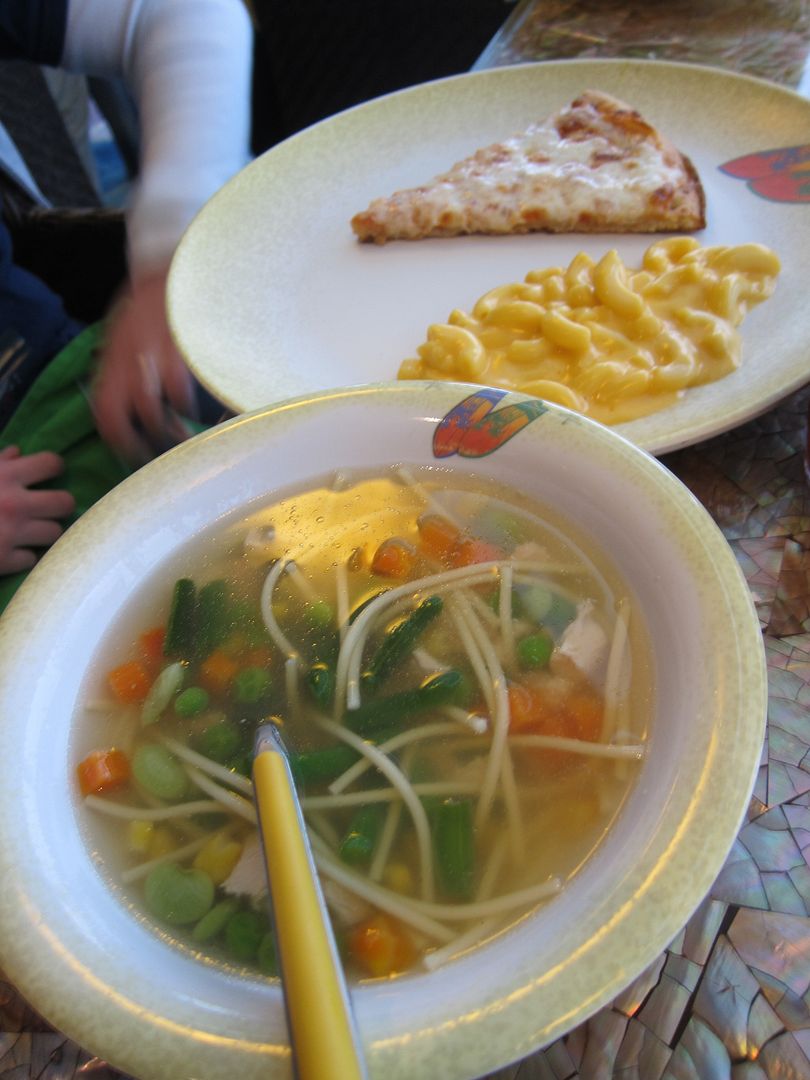 We were two of the first people into Cabana's, but it filled right up before long—since no one could go to their staterooms yet, I guess there wasn't much to do besides eat.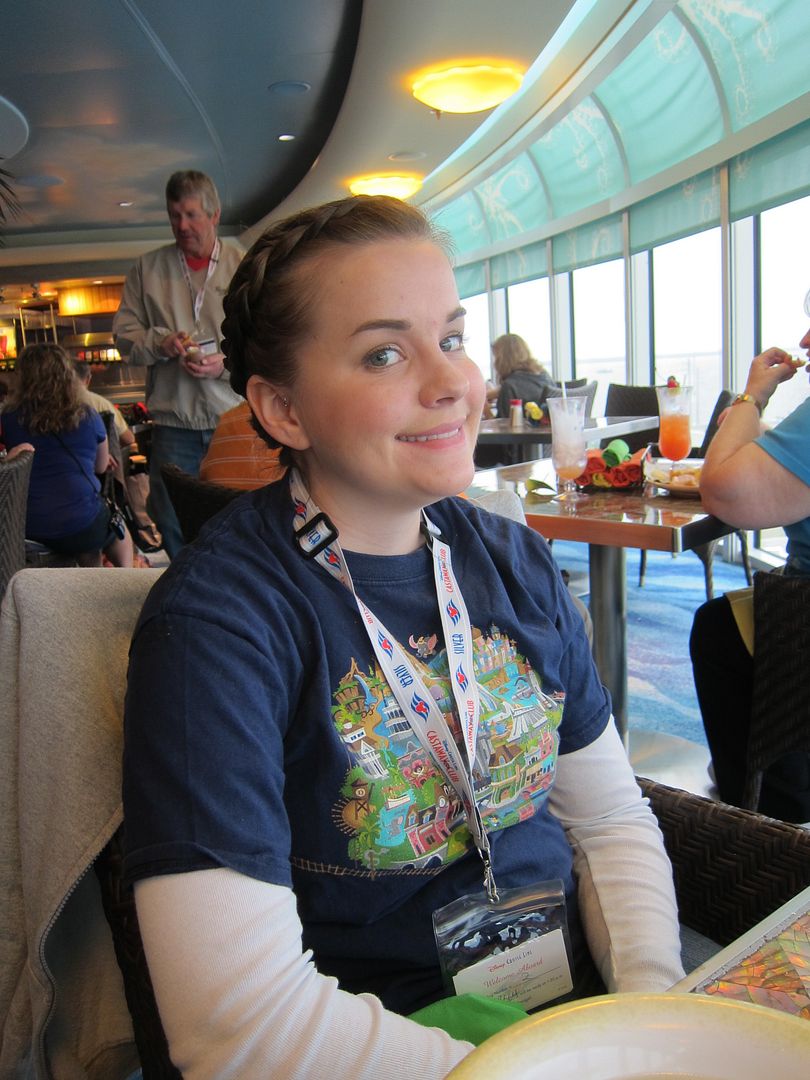 The view from our table wasn't too bad (though it was a little dreary).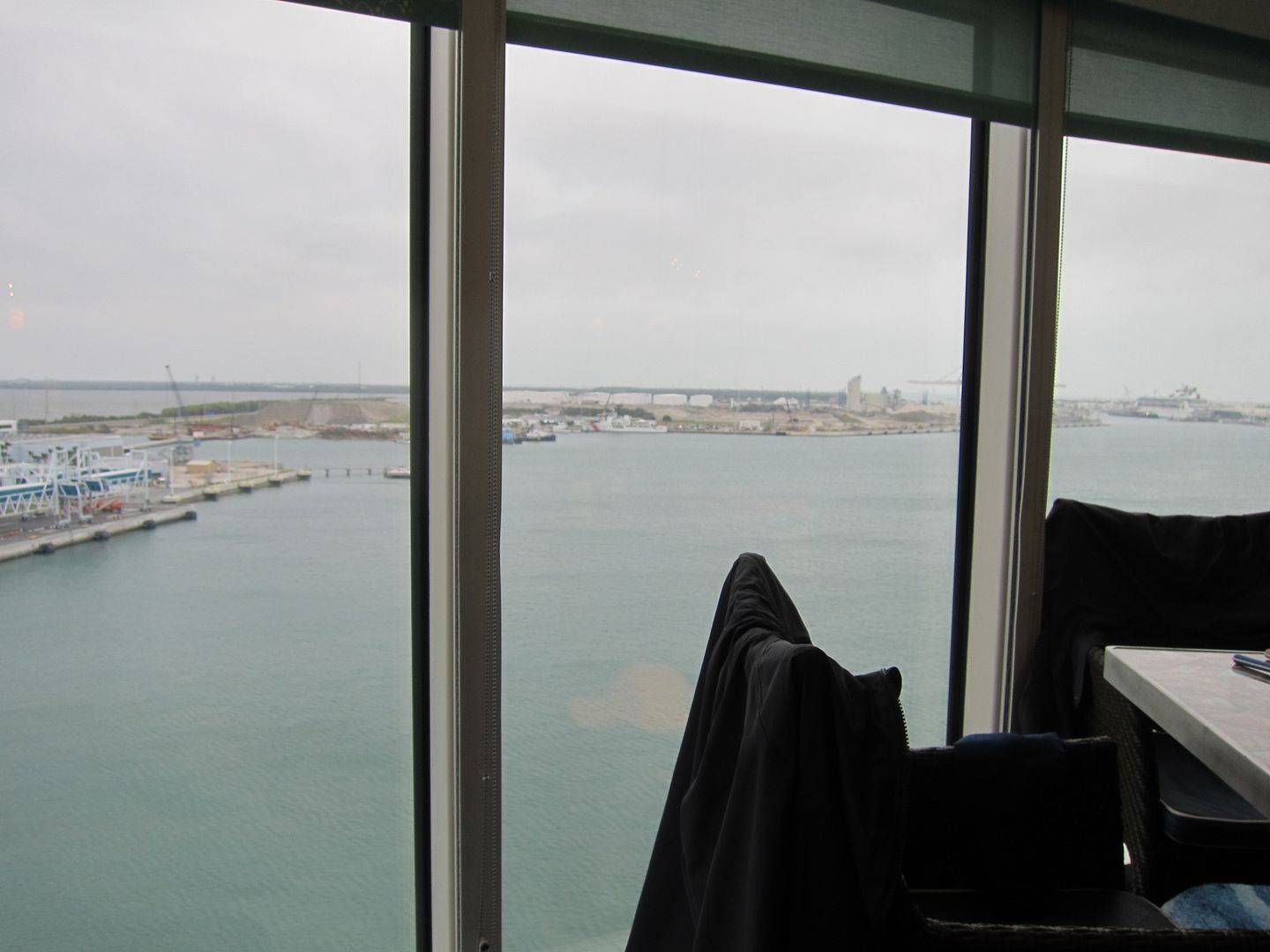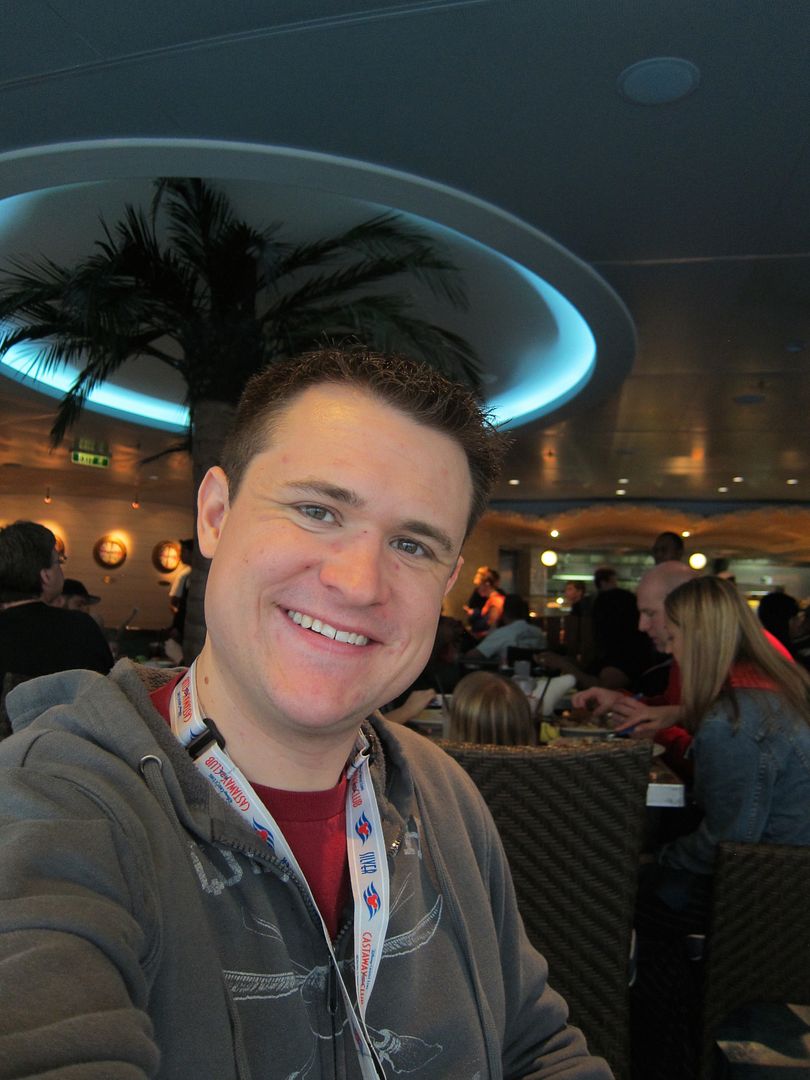 Our food was good. Nothing too fancy, by any means, but it was better than the Beach Blanket Buffet had been on the Wonder. I liked the theme in general, and I really enjoyed all the nods to the Disney theme parks around the world.
Appetites sated, we started to wander around the ship. The worst part about our room not being ready was carrying around a relatively heavy backpack for a few hours.
Some of the ship's amenities were very familiar having spent time on the Wonder, while others were unique to the Dream. The AquaDuck was, of course, immediately recognizable, and it was running even though it was fairly chilly out this afternoon.
Here's the kids' splash area at Nemo's Reef.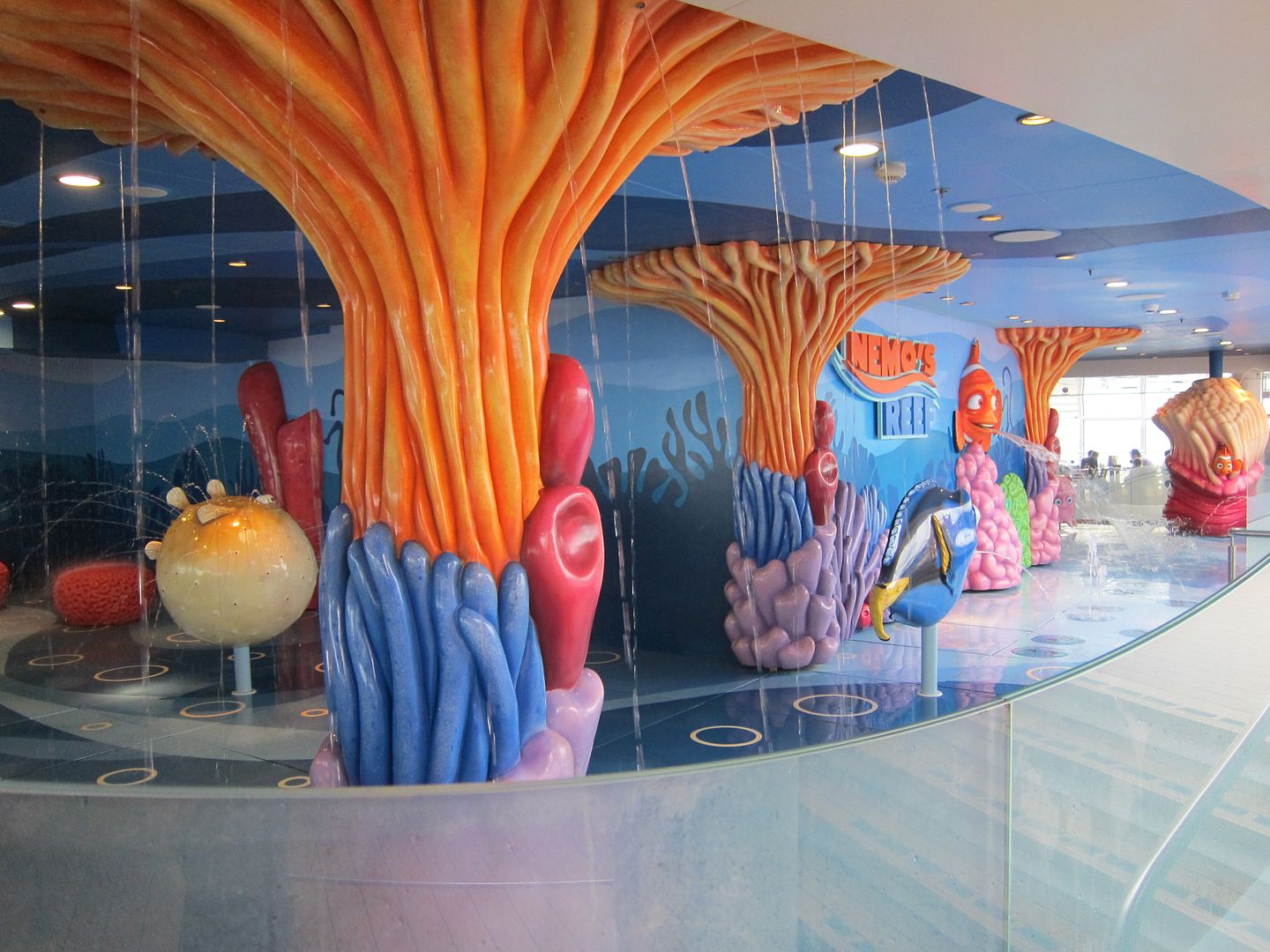 So many deck chairs lined Deck 11. It was funny comparing this cruise to Alaska and realizing that people would actually be able to lay out on deck since it was going to be hot and sunny.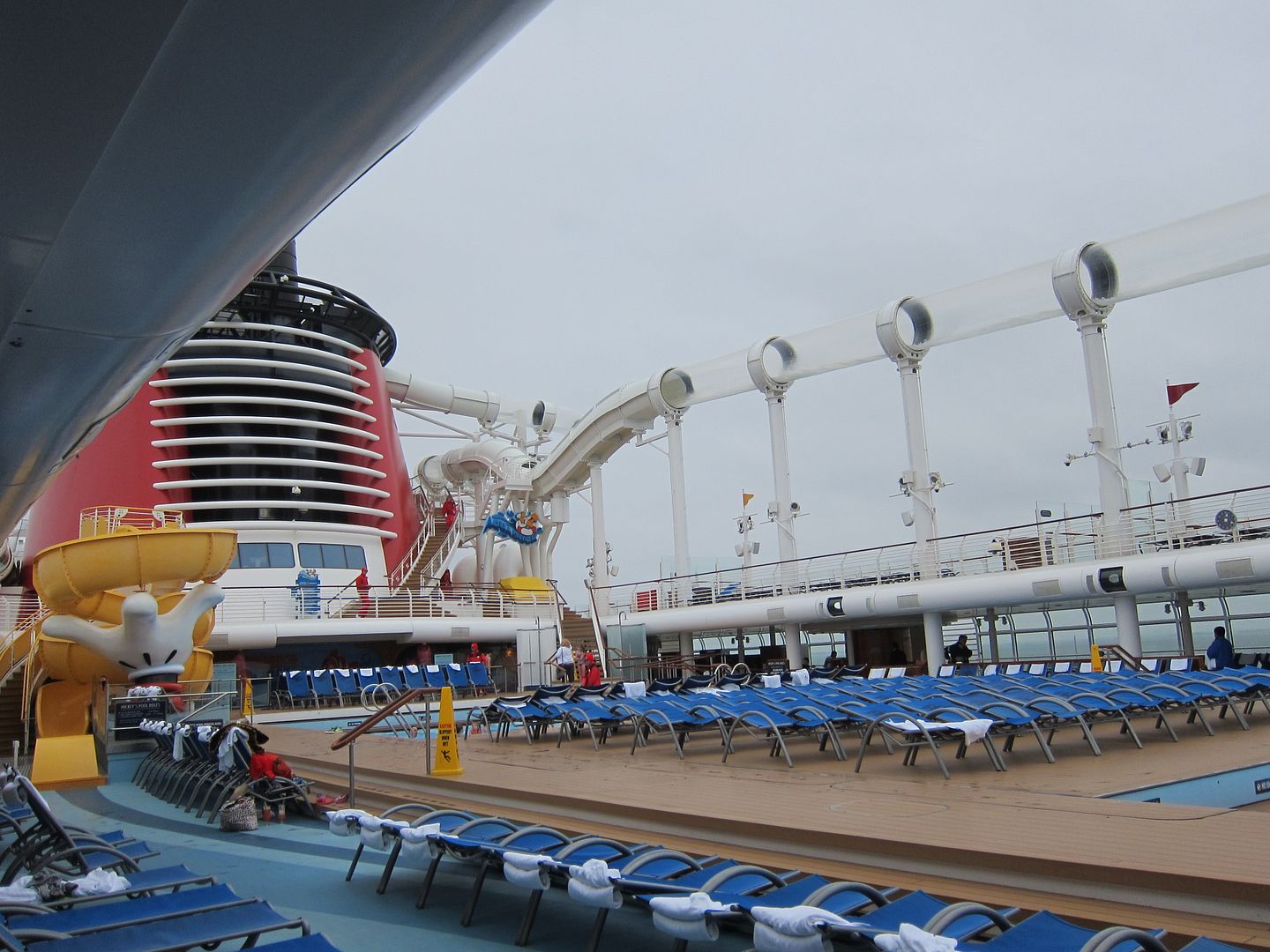 We walked past all the other quick service restaurants that had started serving.
No one was hanging out at the Quiet Cove Pool yet.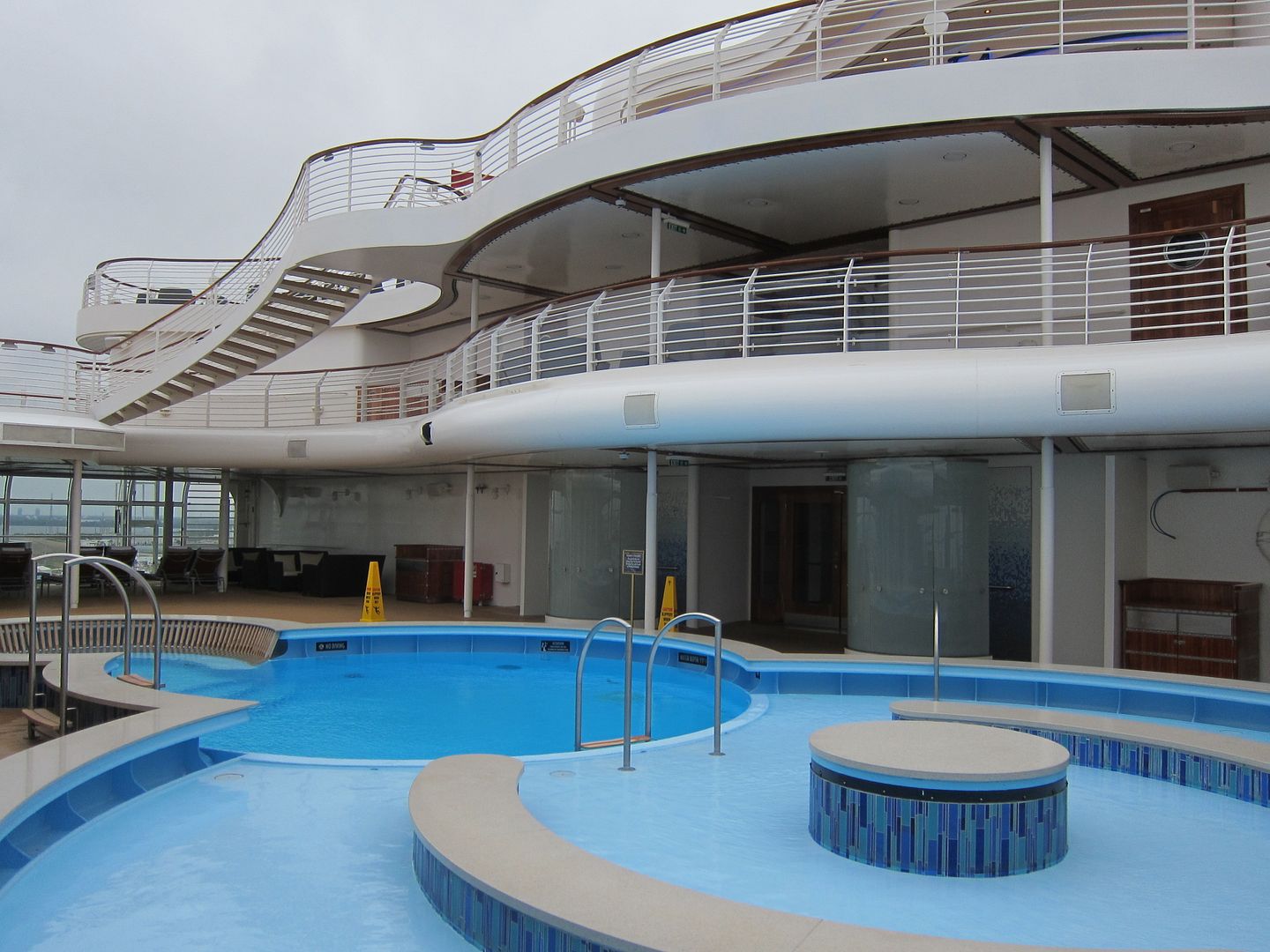 The hot tub was more appealing, but we had forgotten to put our swimsuits in our carry-on bags.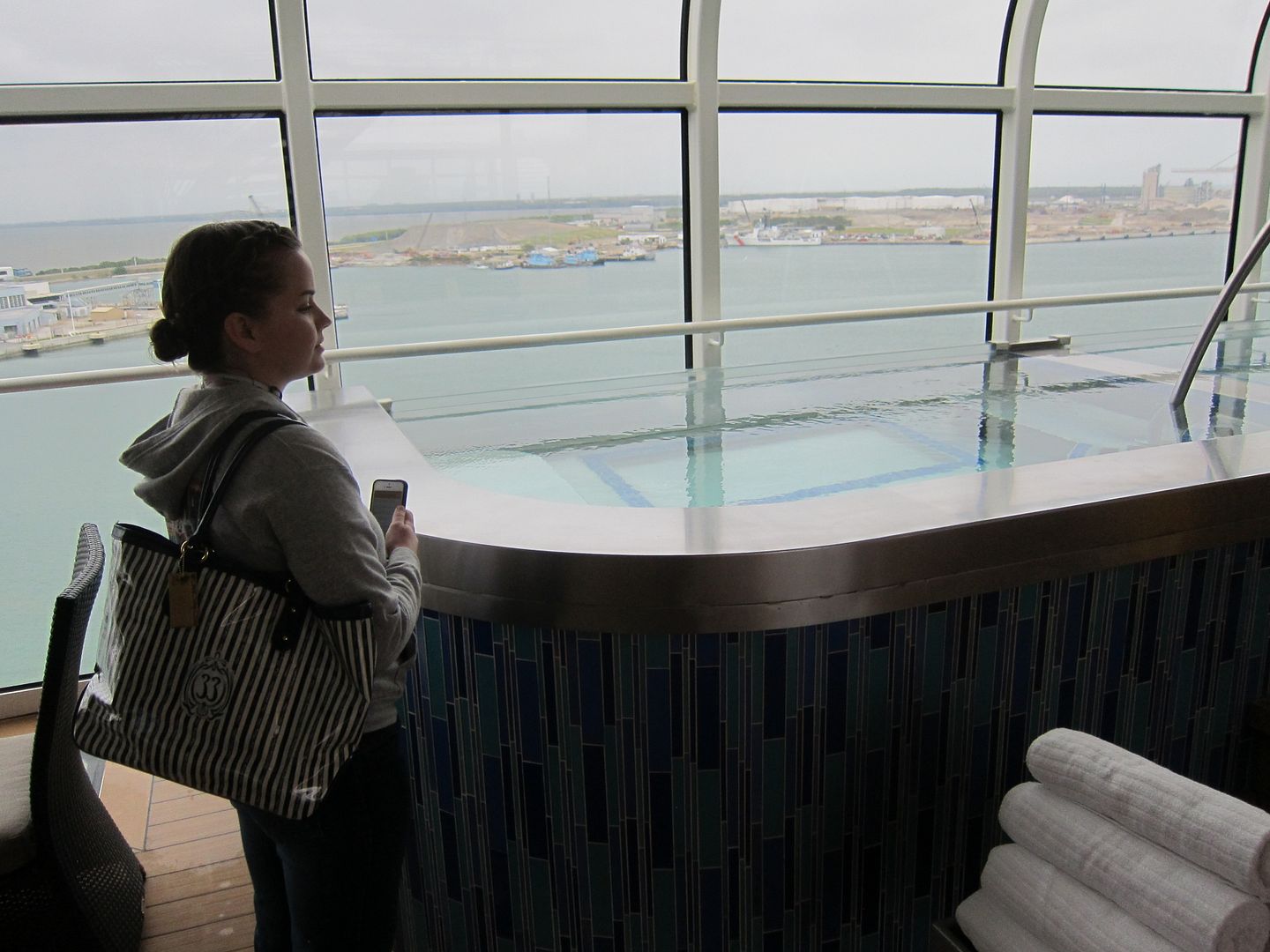 We stopped quickly into Cove Cafe and found that they had quite the delicious assortment of pastries out. They also have lots of pictures of Walt and family.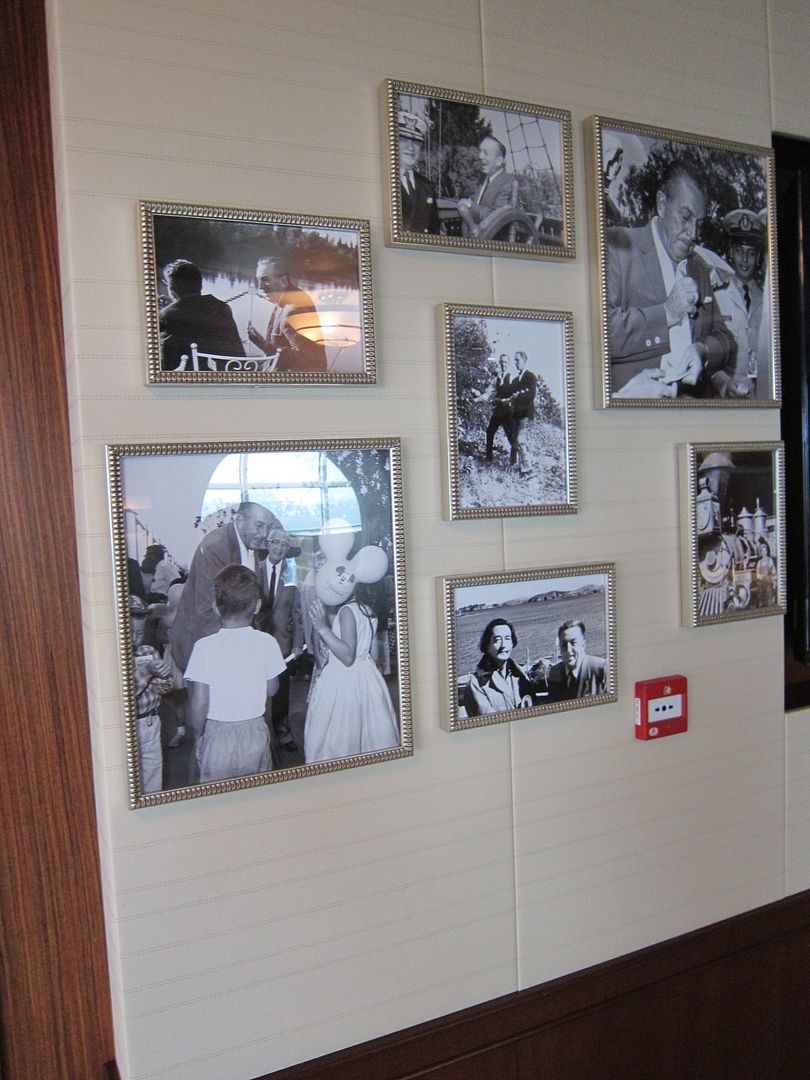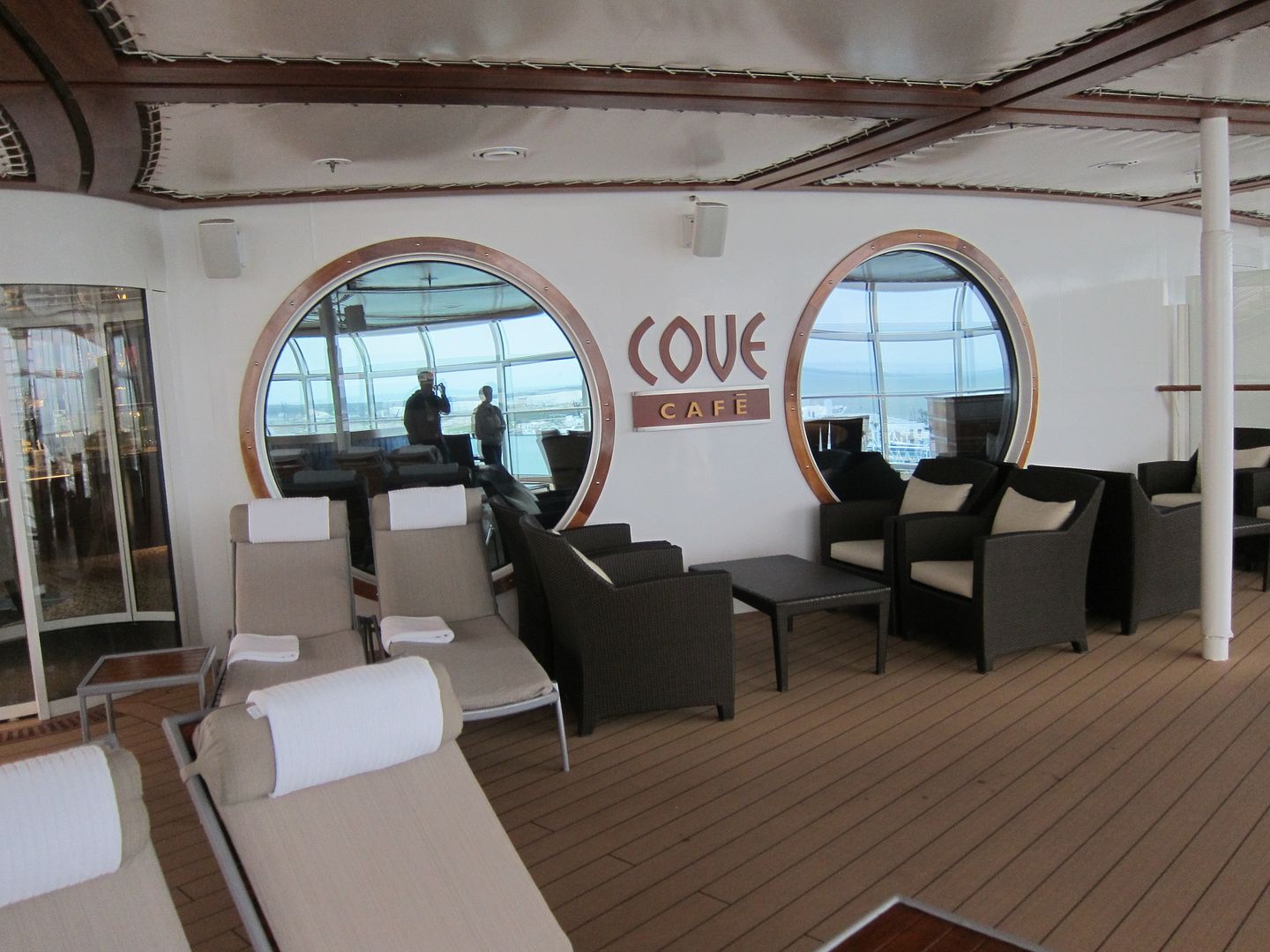 When someone walked by and saw me holding my camera, they offered to take our picture. It wasn't exactly the most glamorous location, but we figured why not?
Whozits & Whatzits was allowed to be open for some reason even though we were still in port in the U.S. Not exactly sure what criteria they use to decide this, but we popped in to see what all they had.
We continued to wander a little more.
Here's a funnel.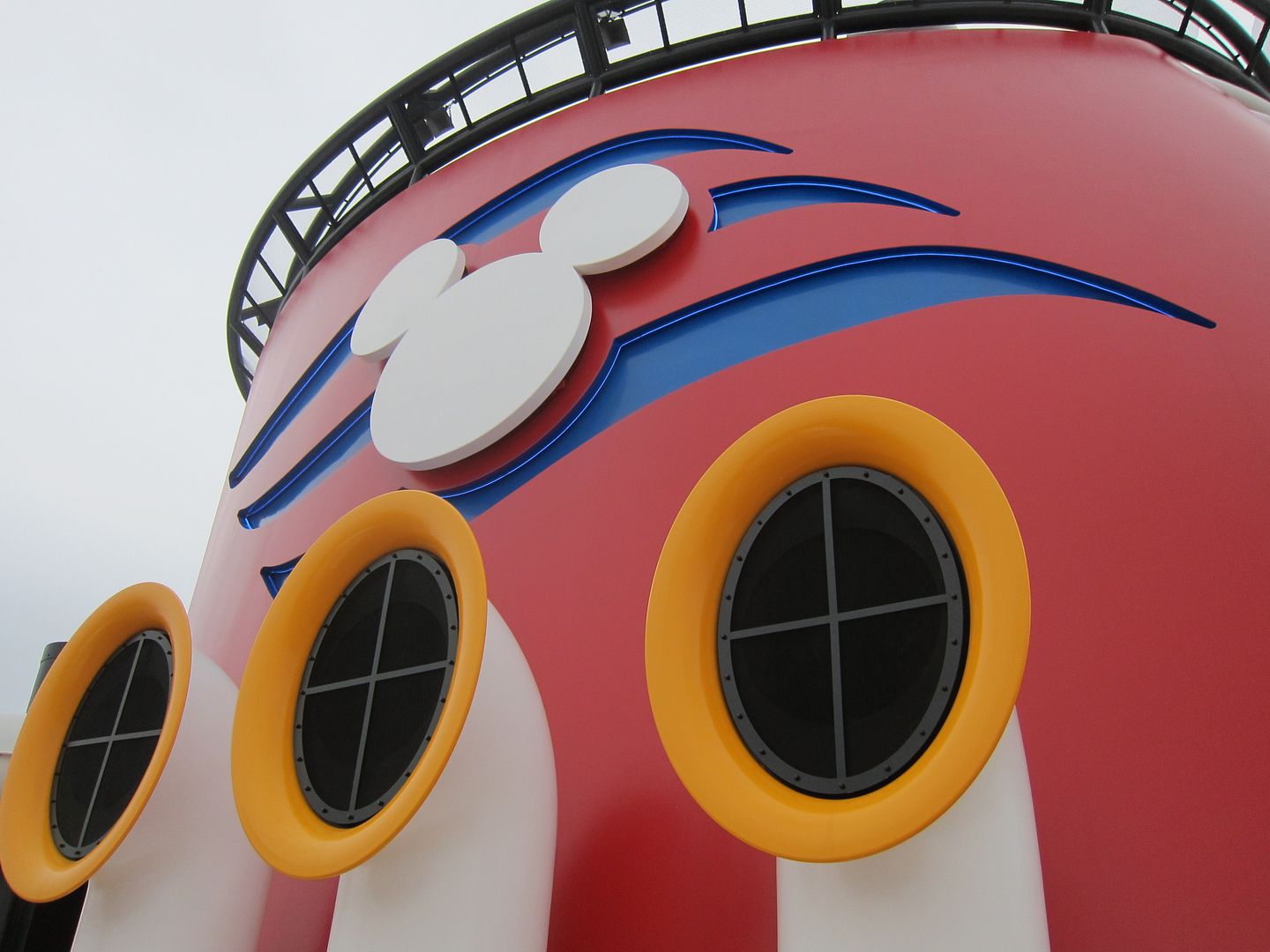 And here's the entrance to the AquaDuck. Still no line, you'll notice, but more on that later.
Up on Deck 13, we walked by the miniature golf course. This is a fun use of extra real estate they don't have on the smaller ships.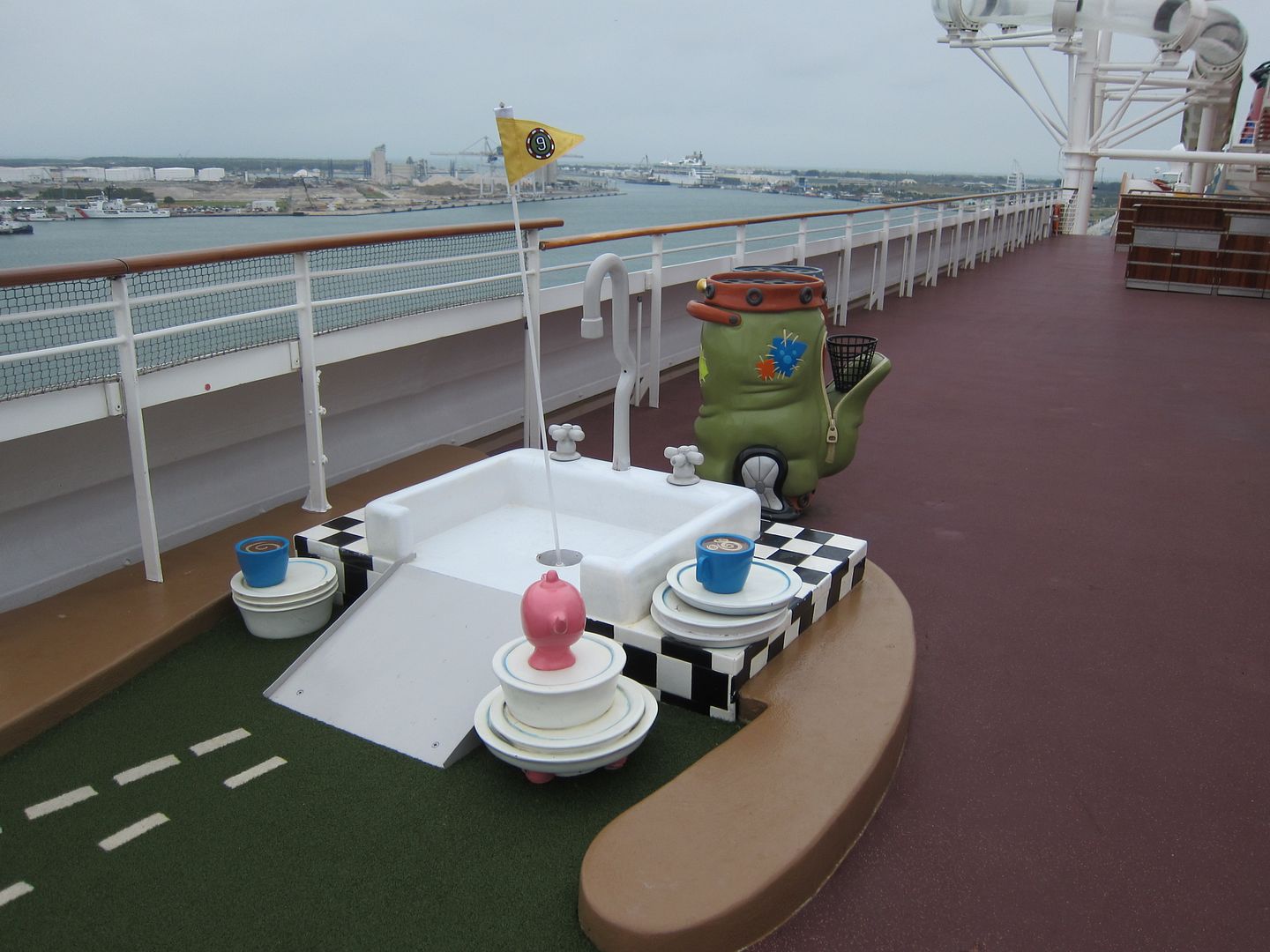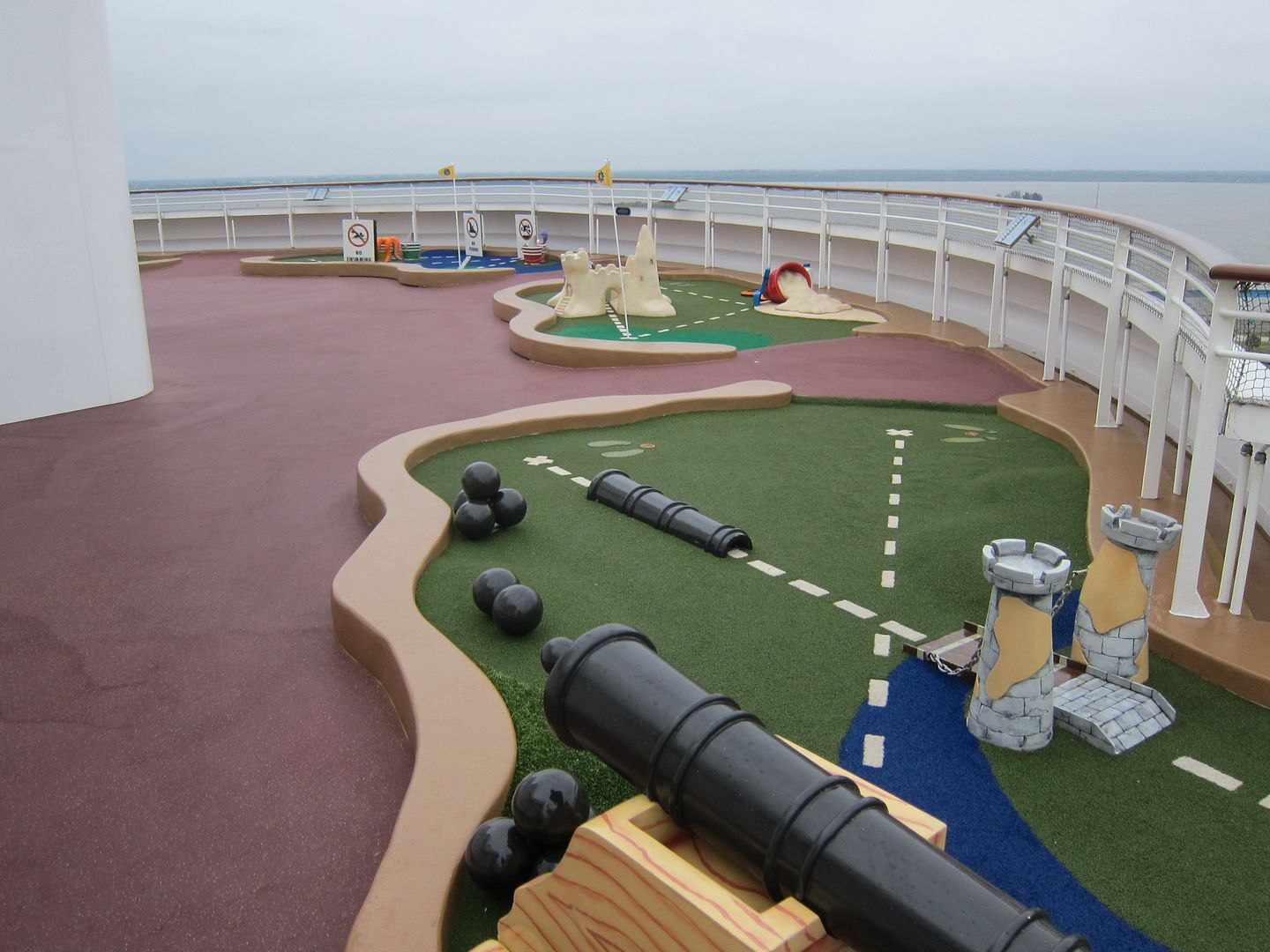 We could also see pretty far into the distance from way up there.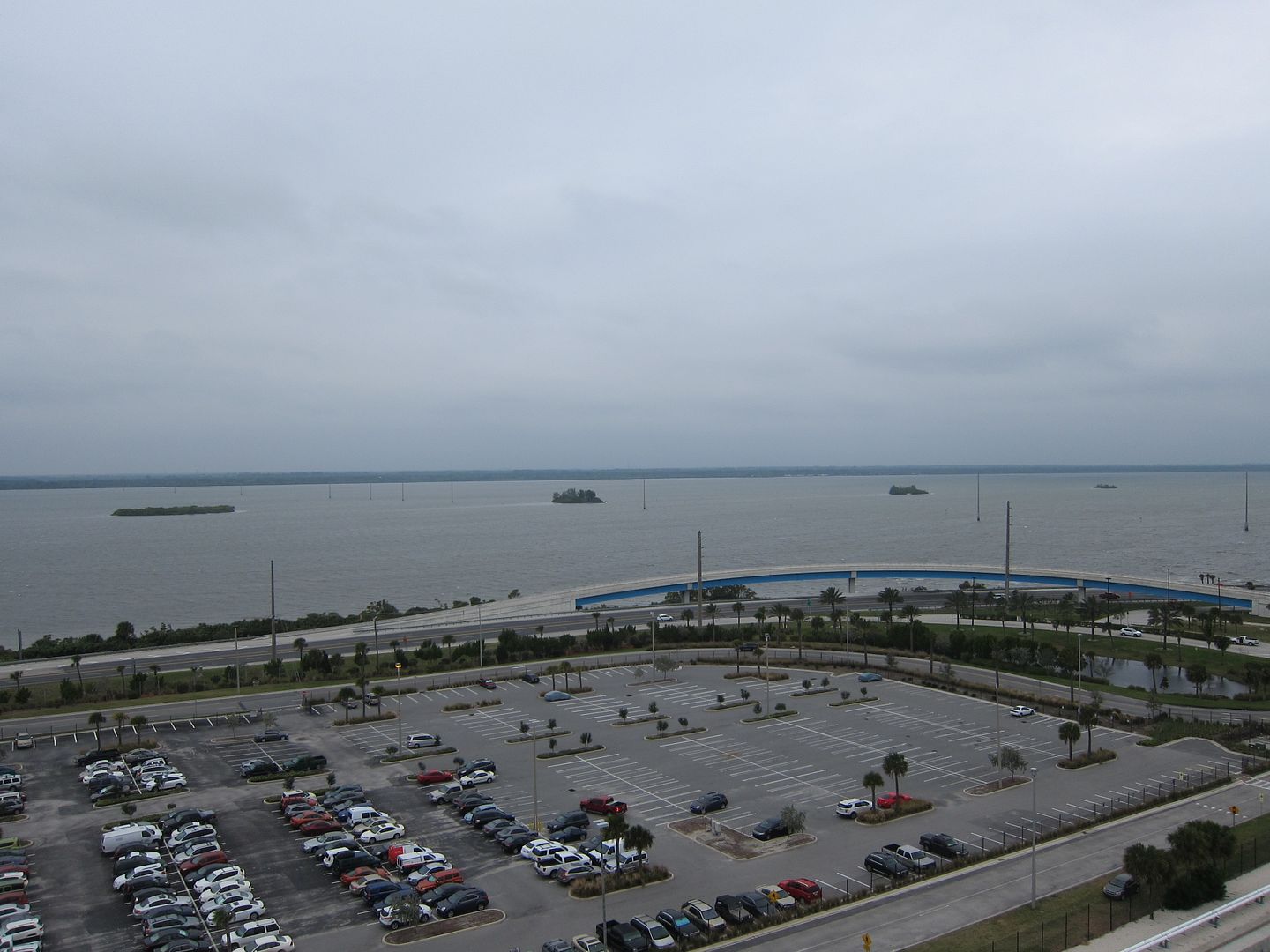 Since it was still relatively early, we continued to explore the ship.
Previous Post | Next Post
Table of Contents
Follow



Share