Chapter 4
White Glove Check-In

---
Previous Post | Next Post
Table of Contents
If there was anything to complain about when it came to our Alaska cruise, it would have been the check-in and embarkation process. Since we were relegated to a secondary pier in Vancouver, everything had felt a little thrown together. For this cruise, on the other hand, we got to experience embarkation the way that Disney actually wants it to be done. The Dream was beckoning us as we pulled up to the terminal on our bus.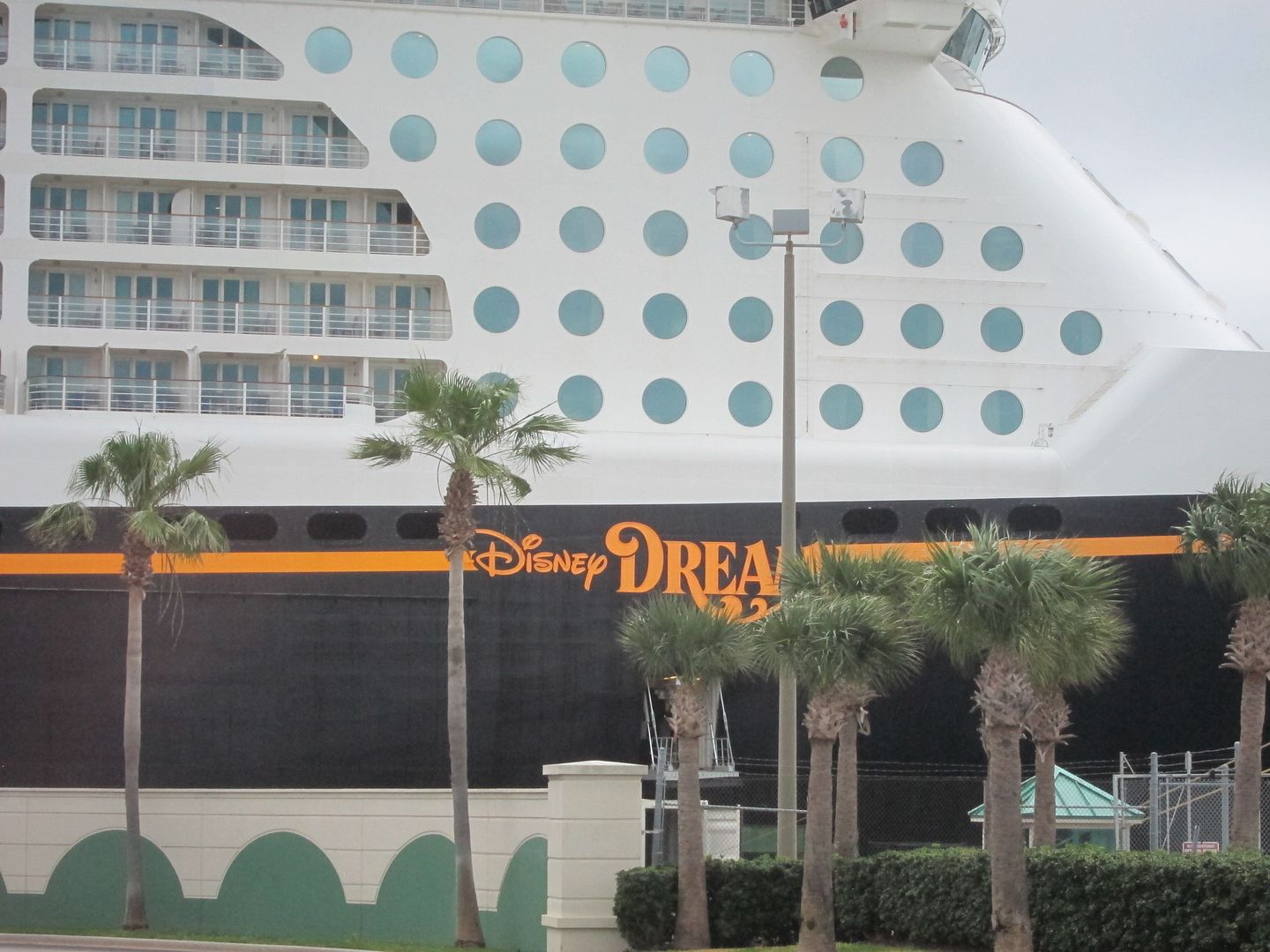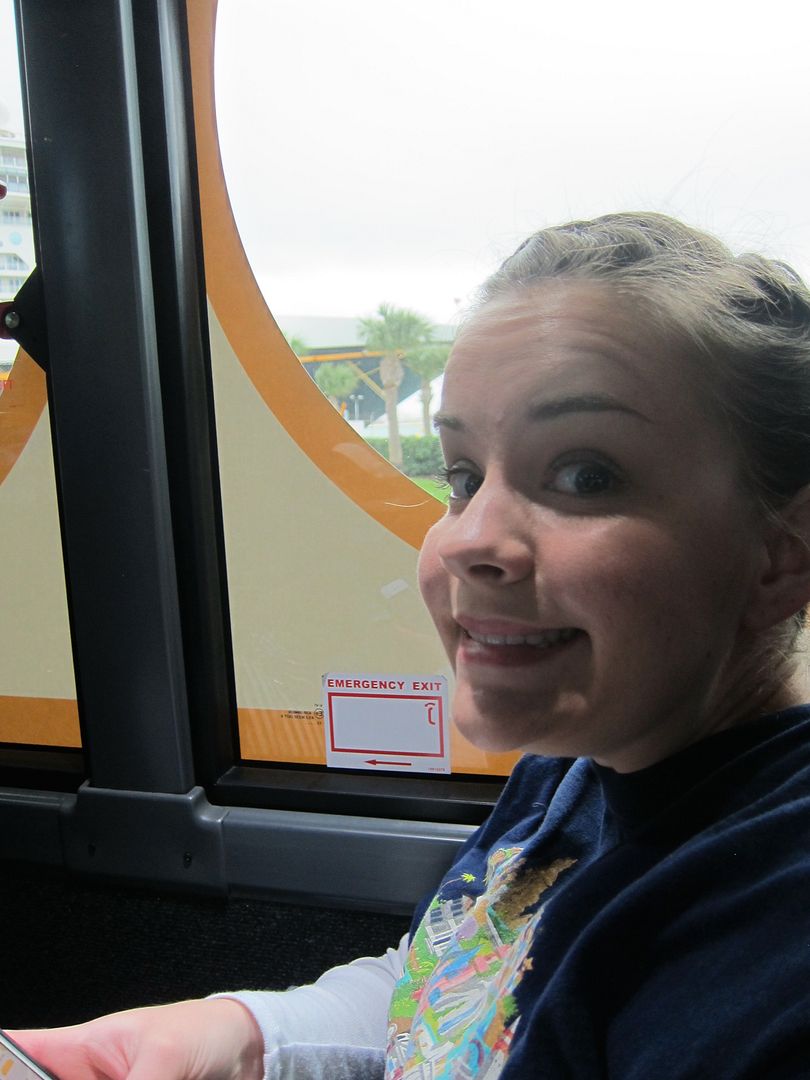 The actual terminal building is also very welcoming and exudes Disney charm.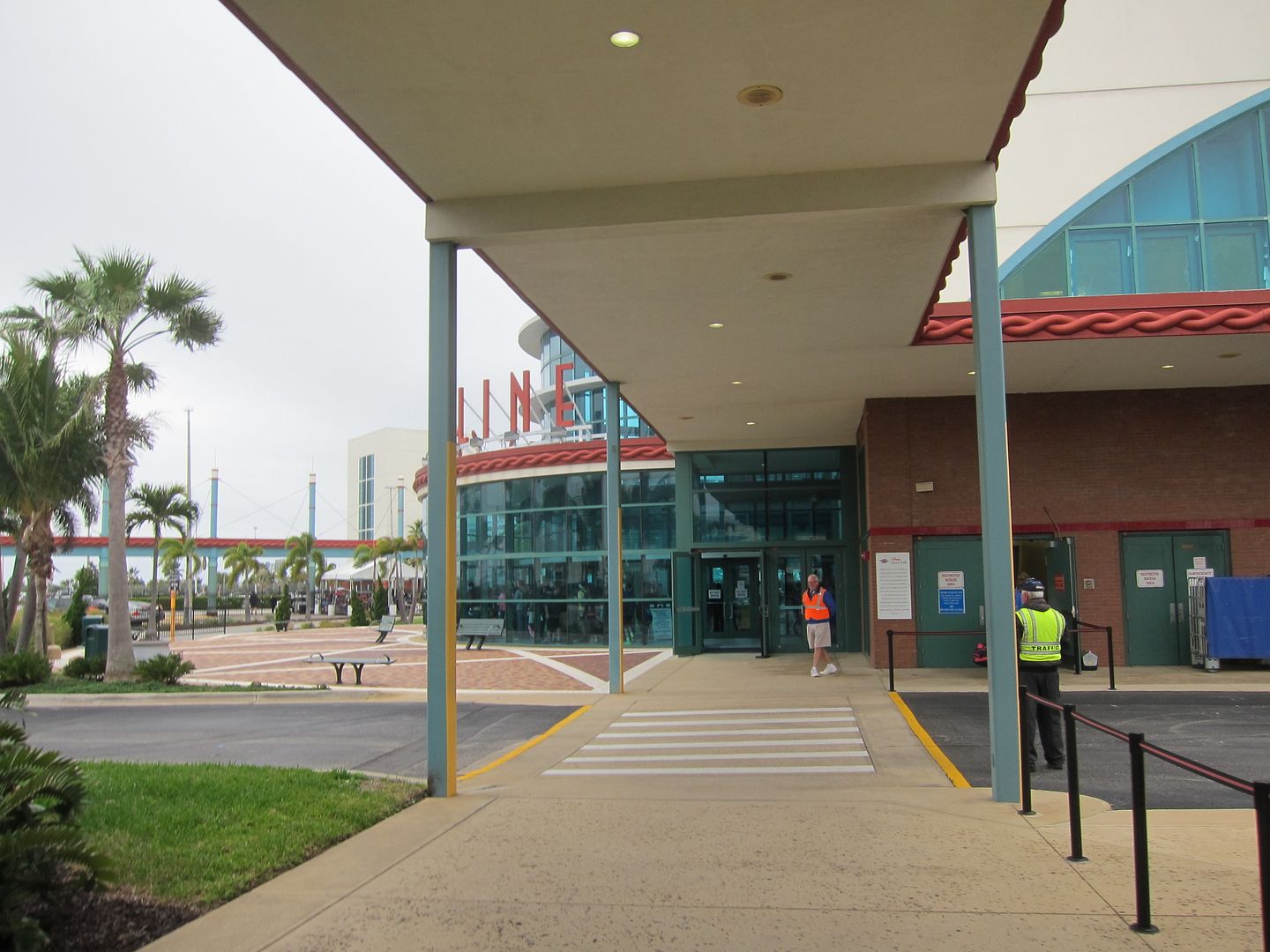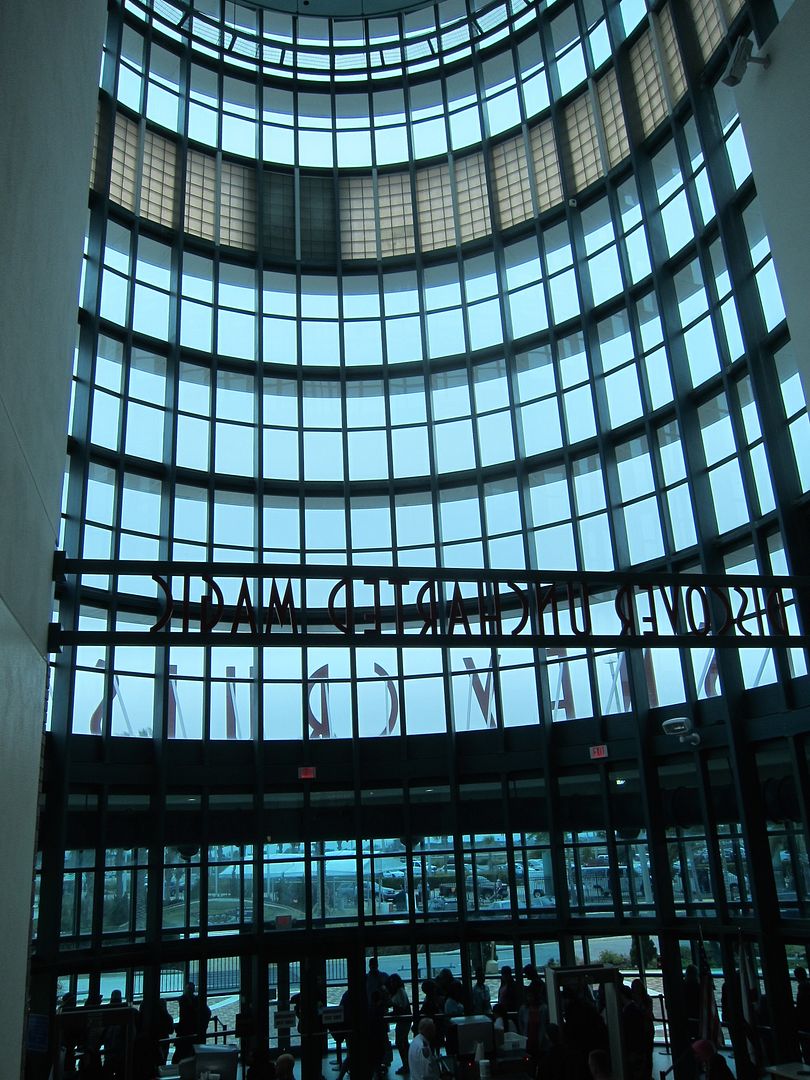 It was fun seeing Mickey taking pictures next to a scale model of the Magic when we arrived on the check-in level.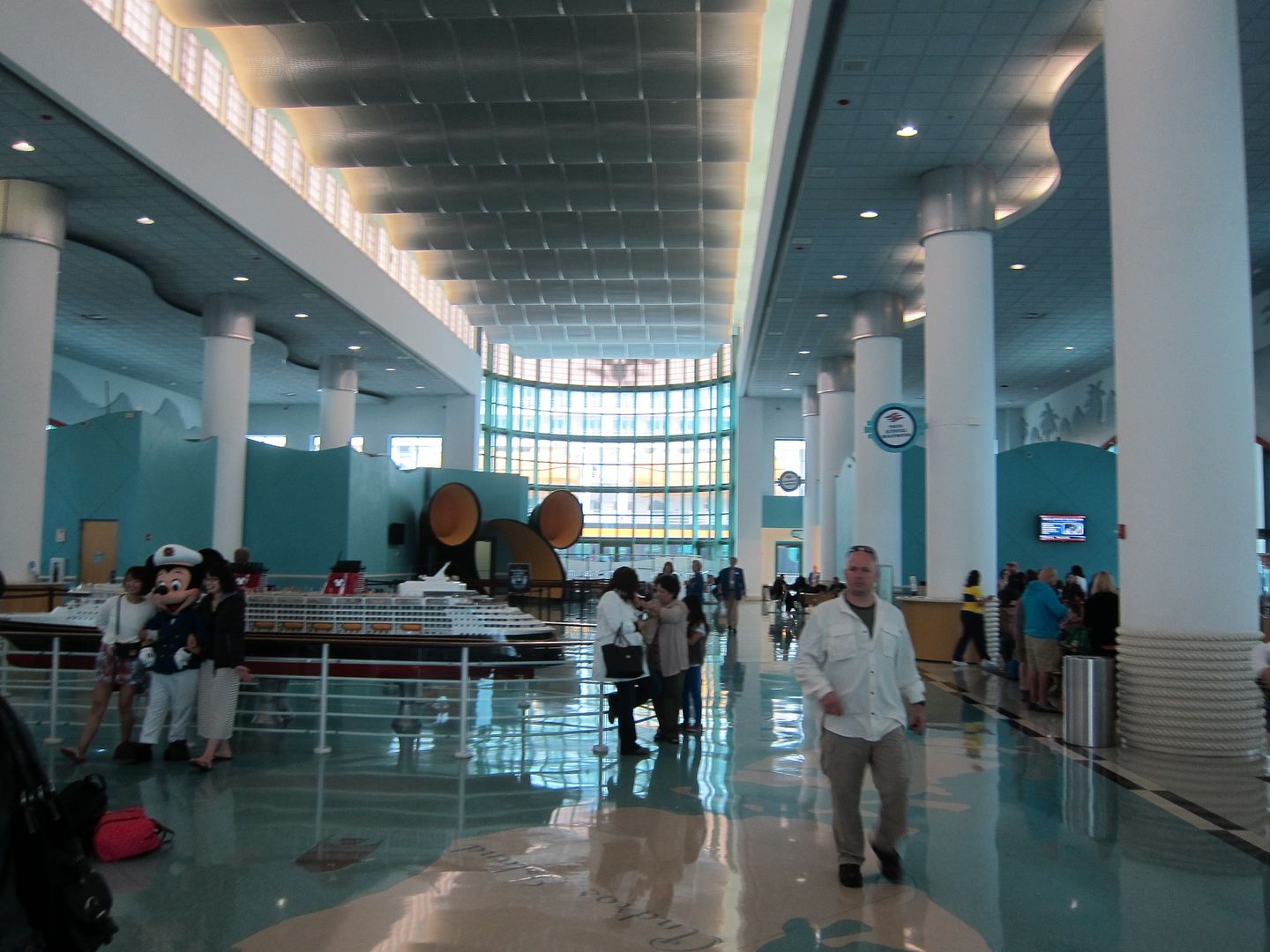 In fact, it wasn't too crowded to wait for him (and we were a little early), so we went right ahead.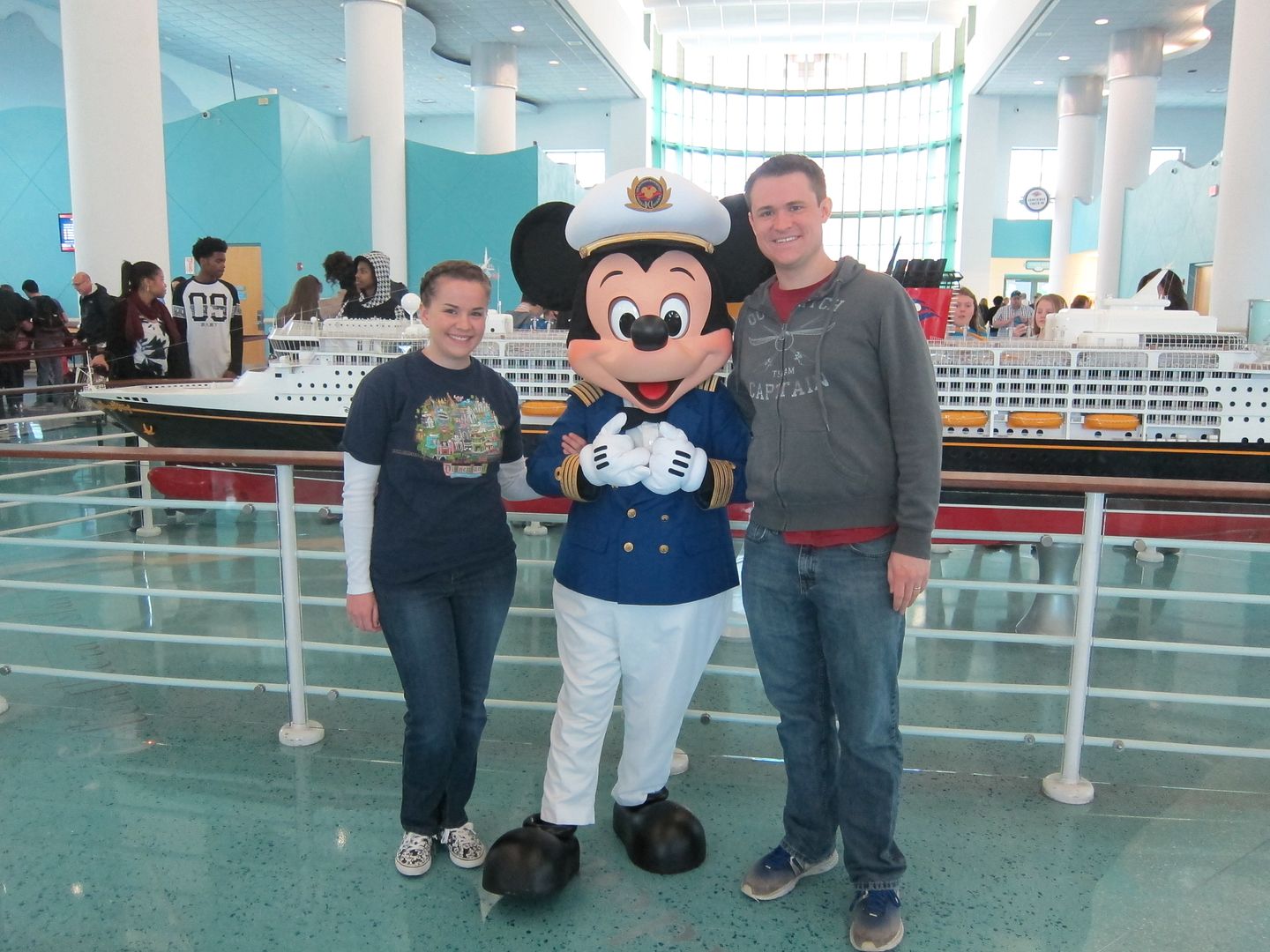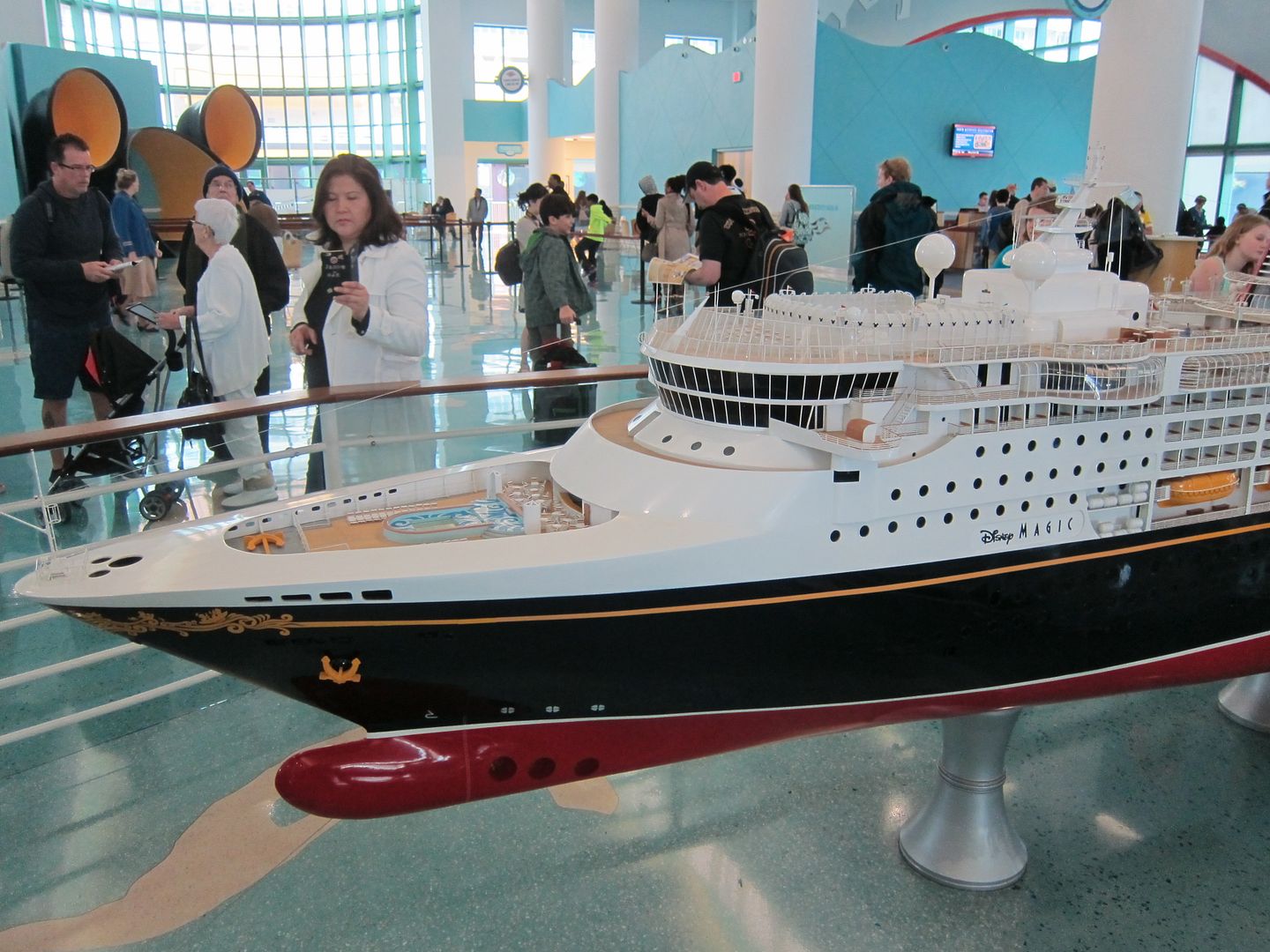 Honestly, being a member of the Castaway Club—even a lowly Silver member—has some nice perks! We were able to get into this much shorter check-in line.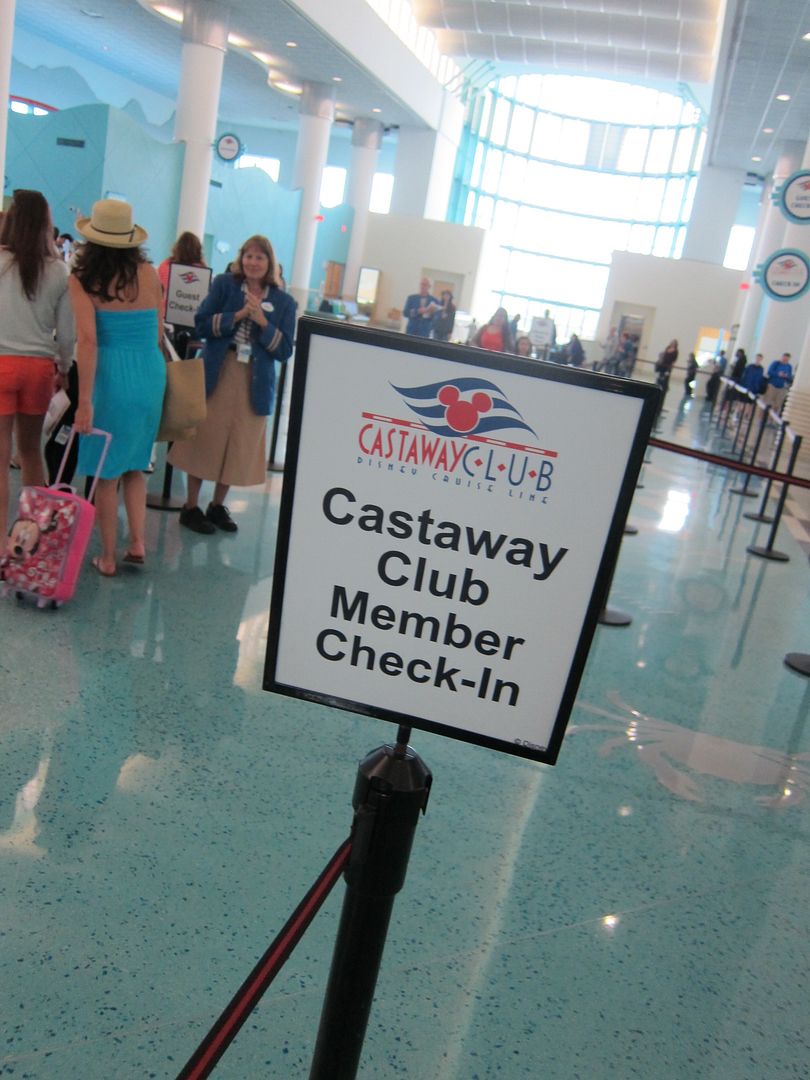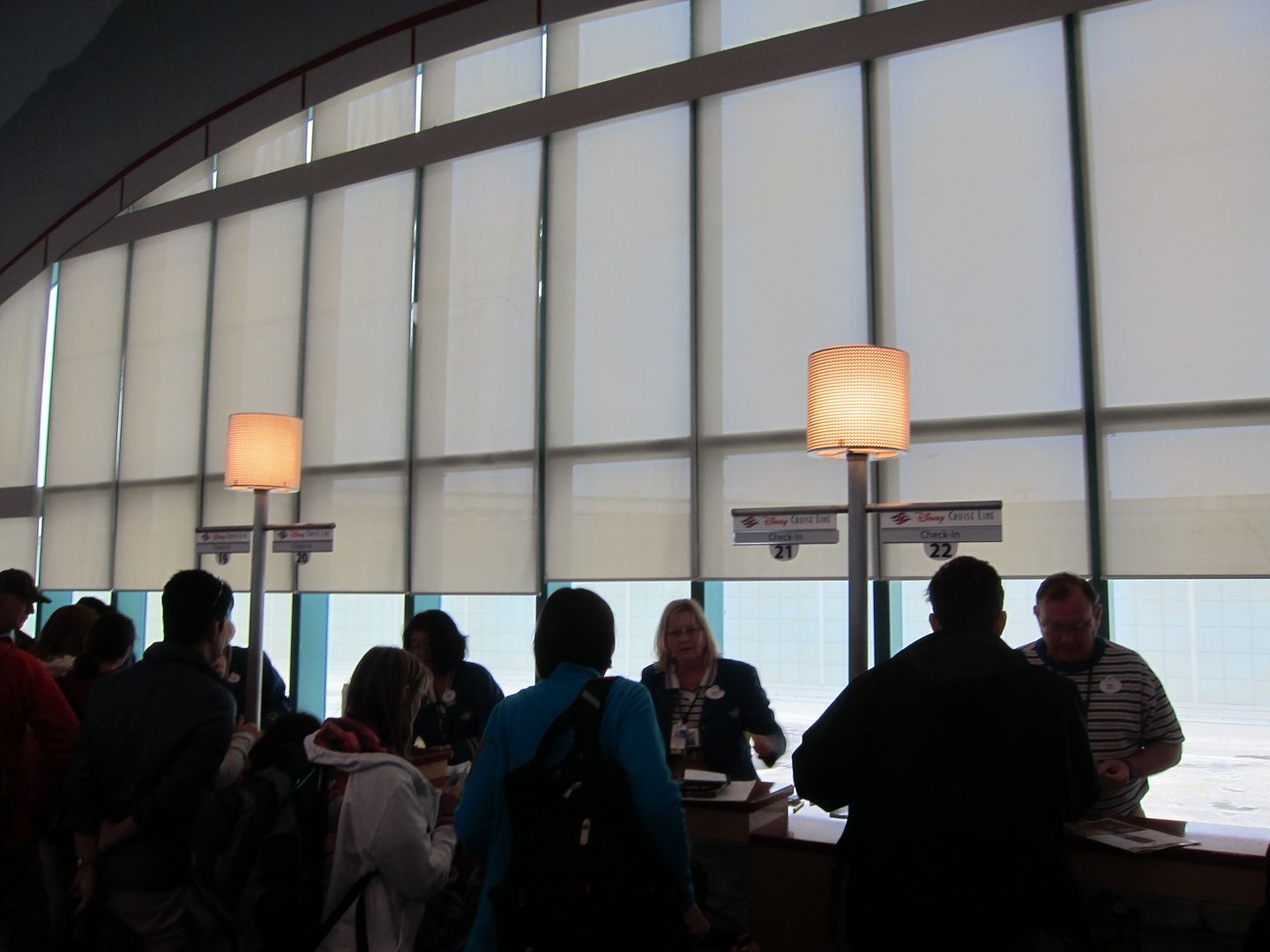 We were also given a boarding position right near the very beginning. We'd made the mistake on our first cruise of putting off online check-in for a while, even once it was available to us. This time we were online right when the window opened up for Silver members, however, and we snagged the earliest available arrival time so that we could get on the ship as soon as possible.
Once we had boarding documents in hand, all we needed to do was wait for the ship to be cleared. We had no idea exactly how long that would take, but we were hoping we wouldn't be stuck in the terminal for too long. While we waited, we went outside to look at the ship up close.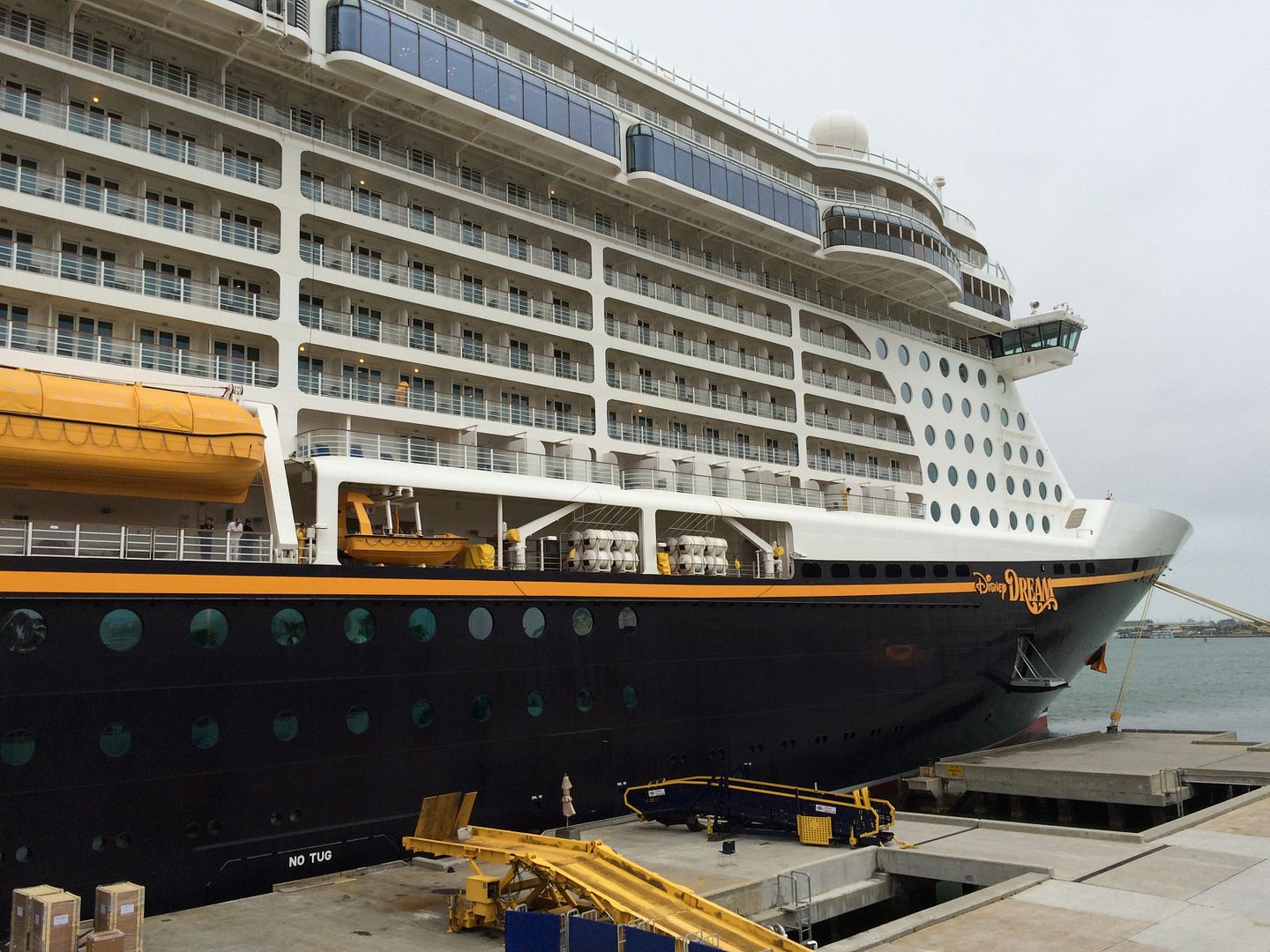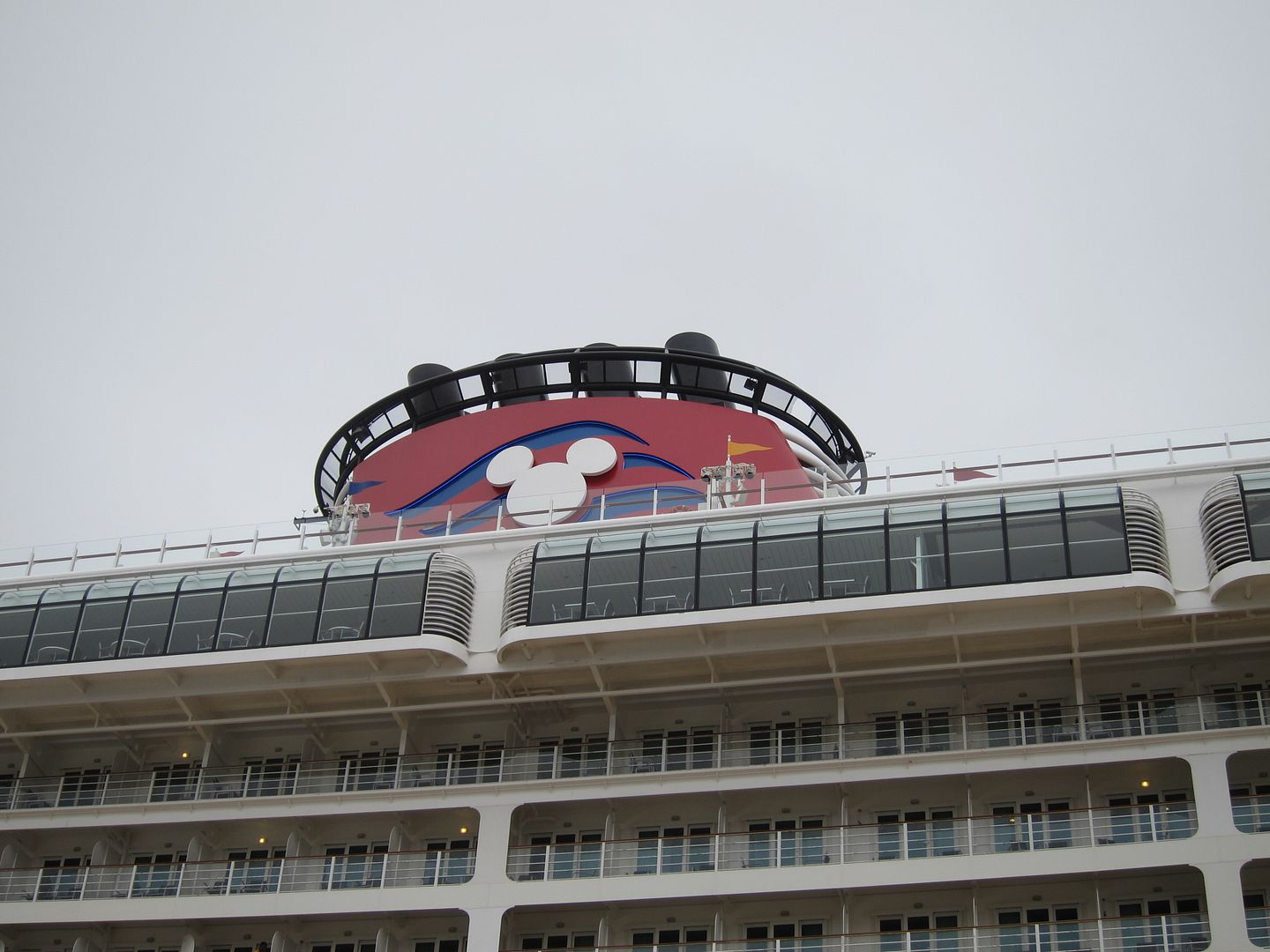 We also took a closer look at the model in the lobby and were amazed by all of its miniature staterooms.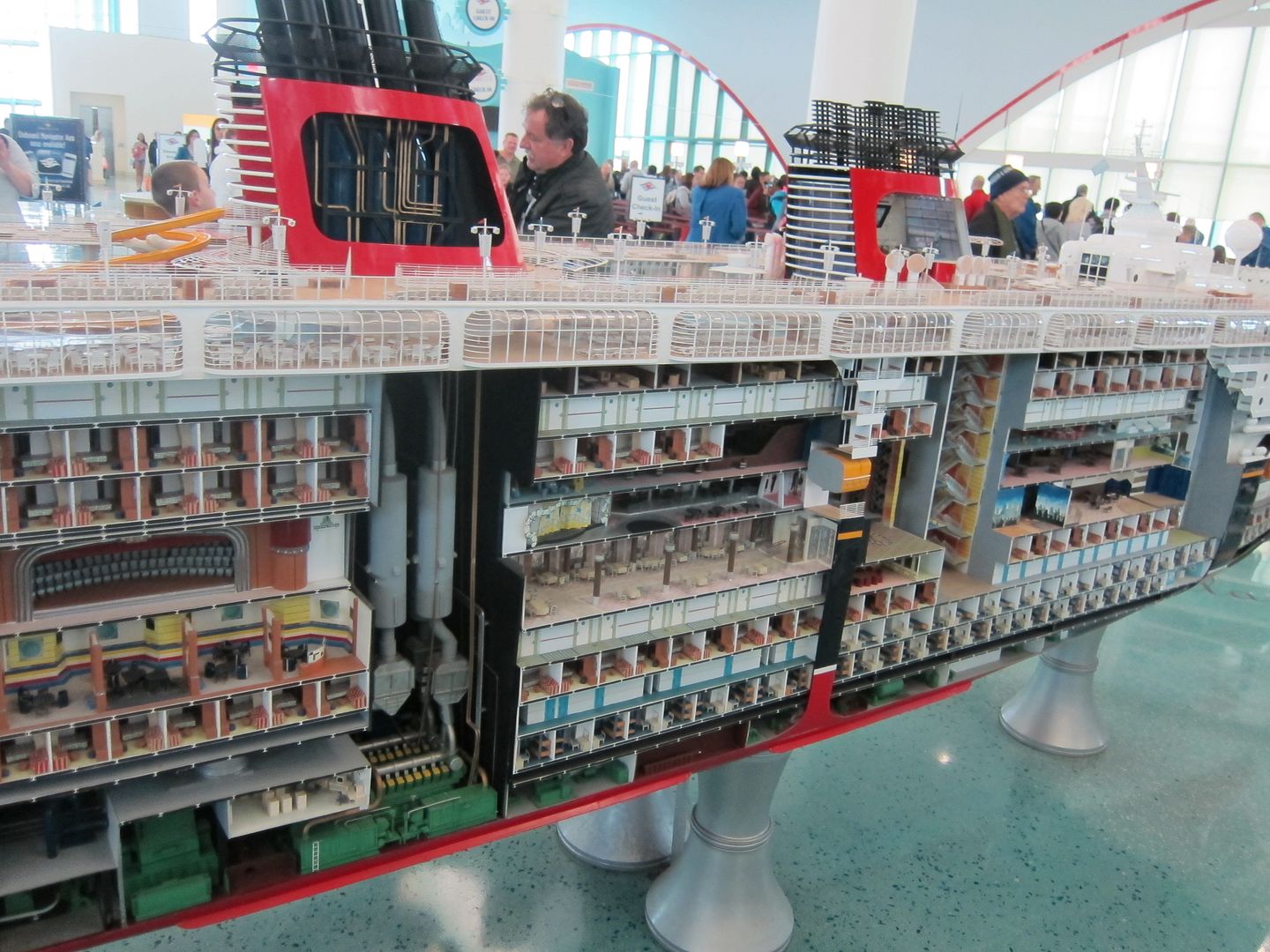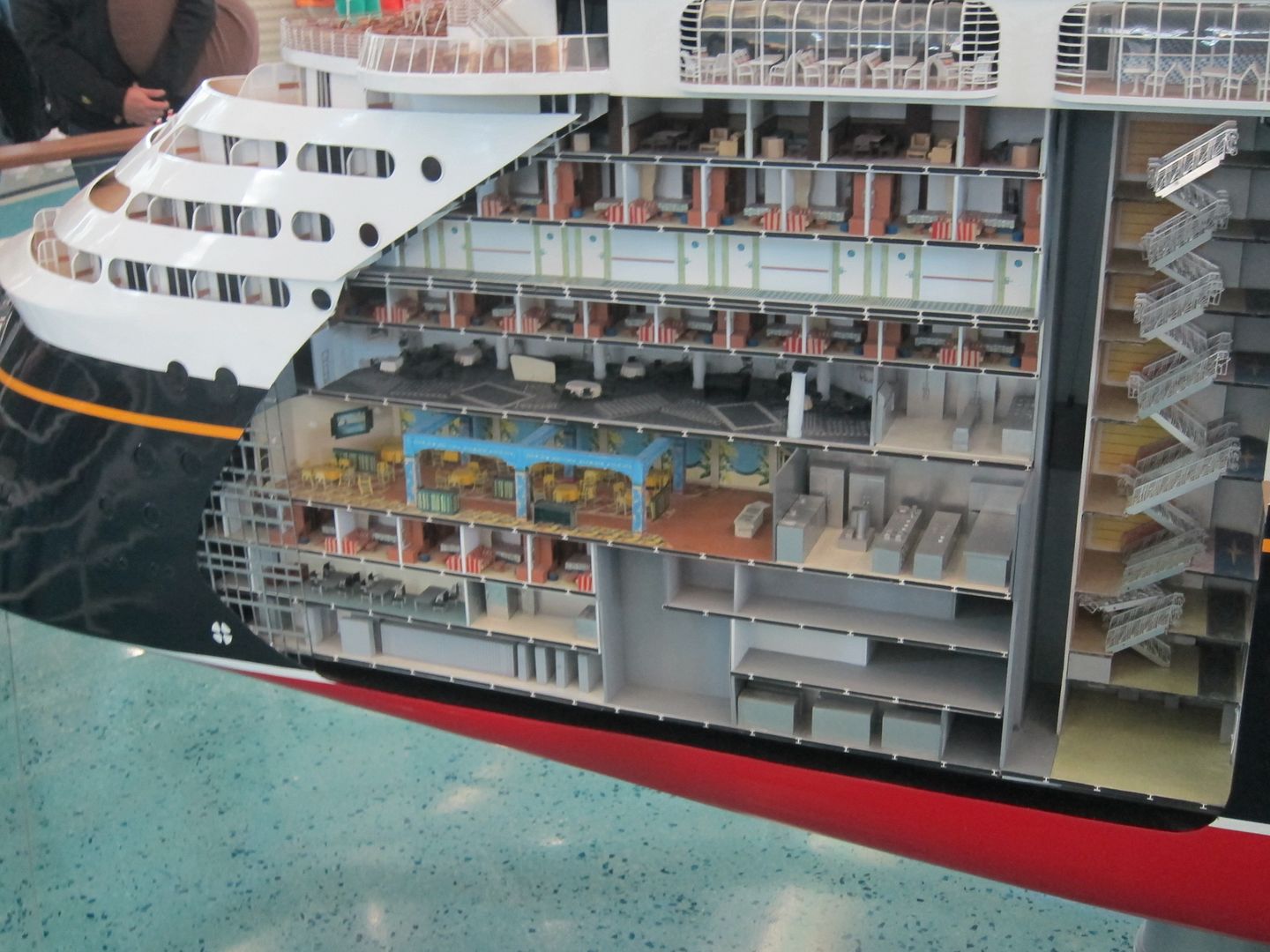 There was still no real sign of anything happening any time soon, so we went back outside for a little photo shoot with the ship.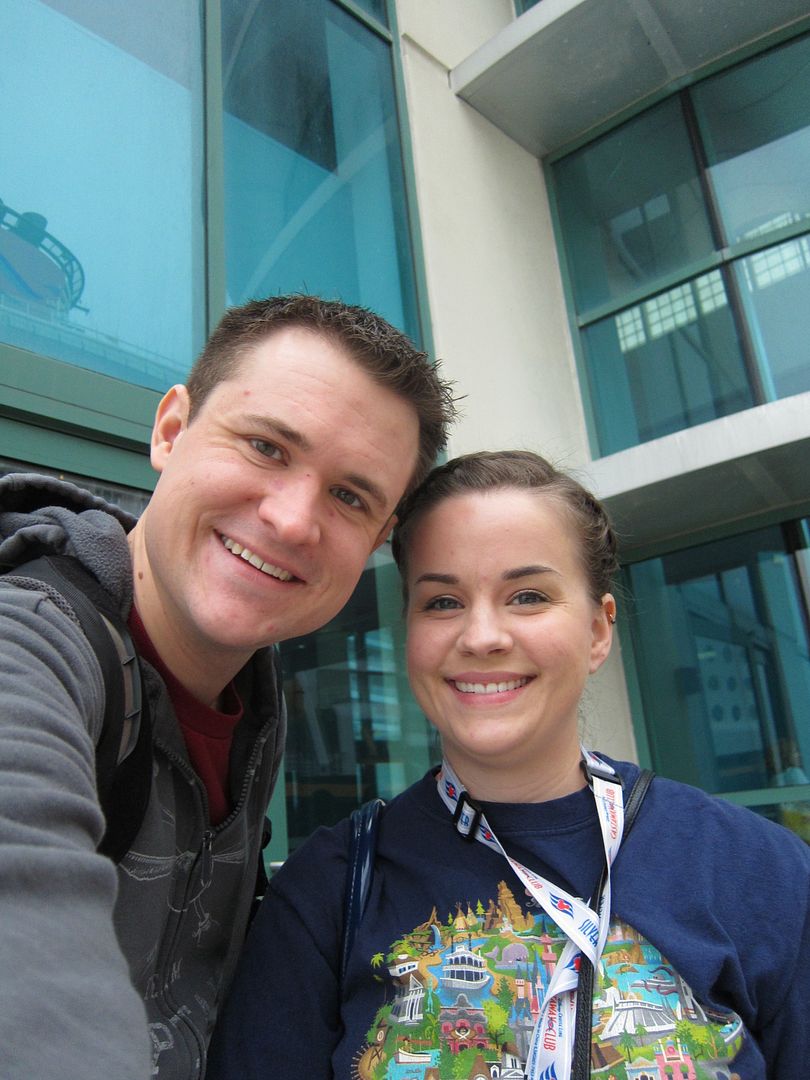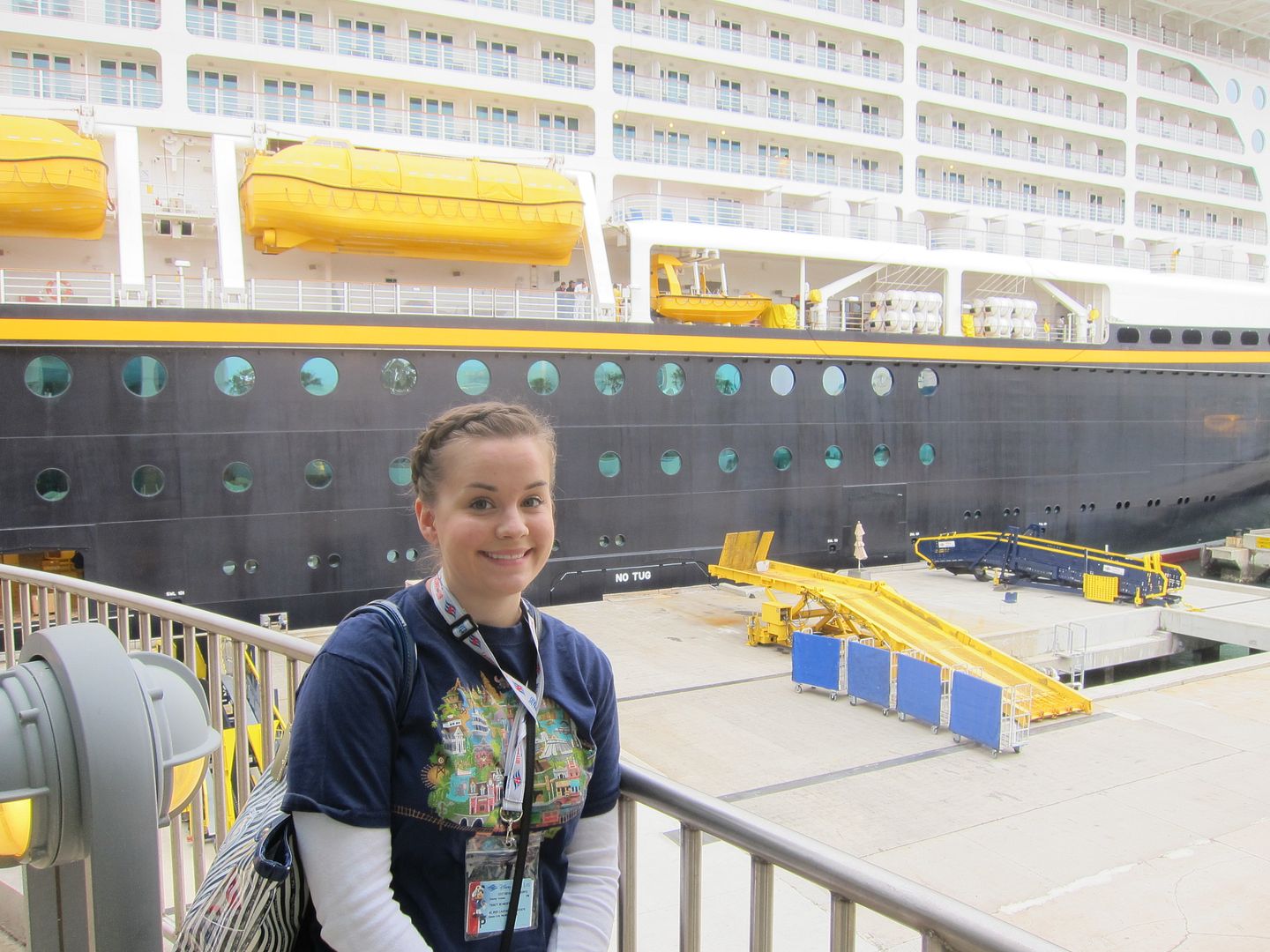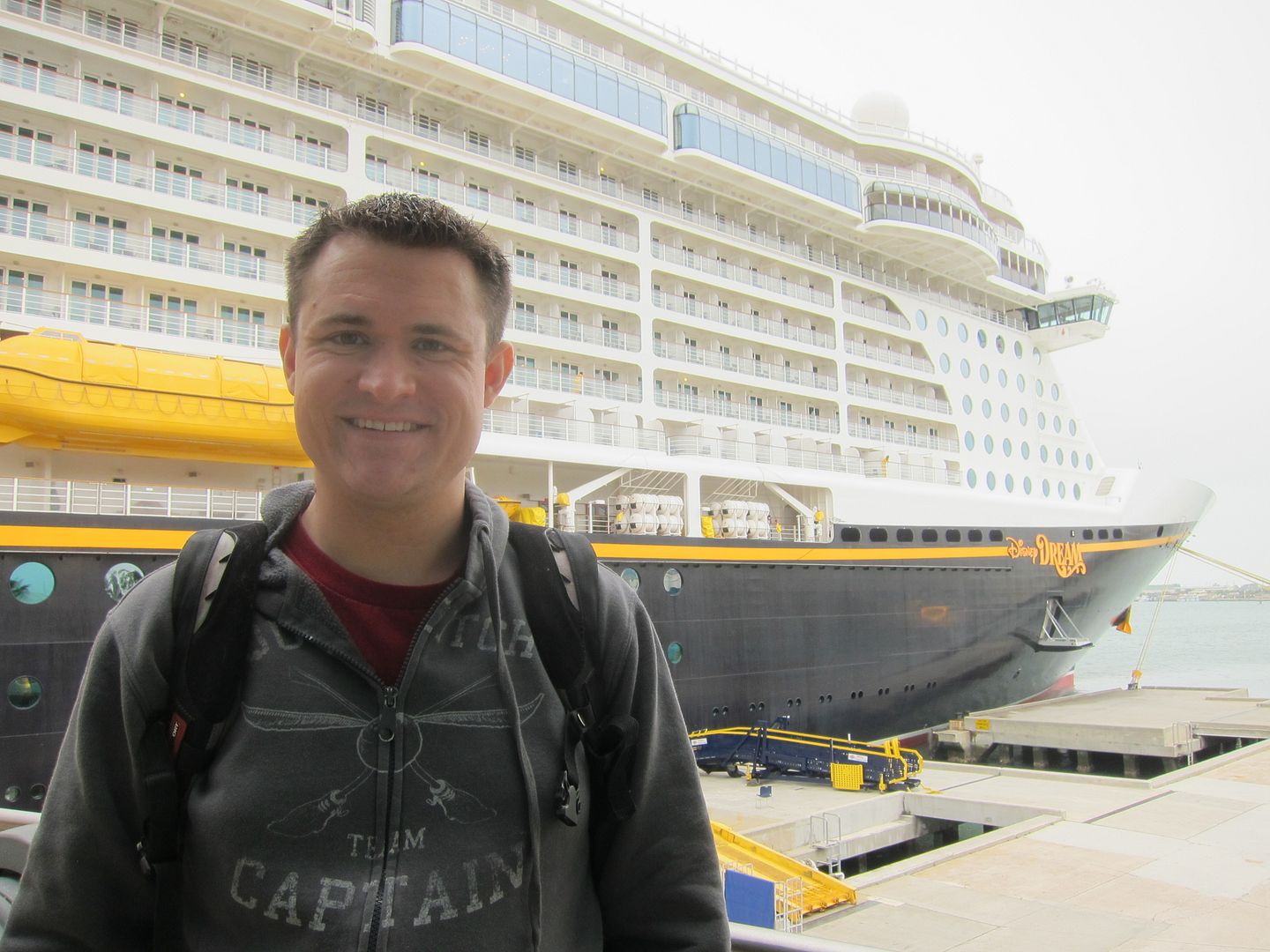 Tracy realized we could already load our Personal Navigator information on the Disney Cruise app, so we started browsing schedules and menus while we waited.
I liked this large-print "no tug" sign on the side of the ship.
When we went back inside, Goofy had replaced Mickey.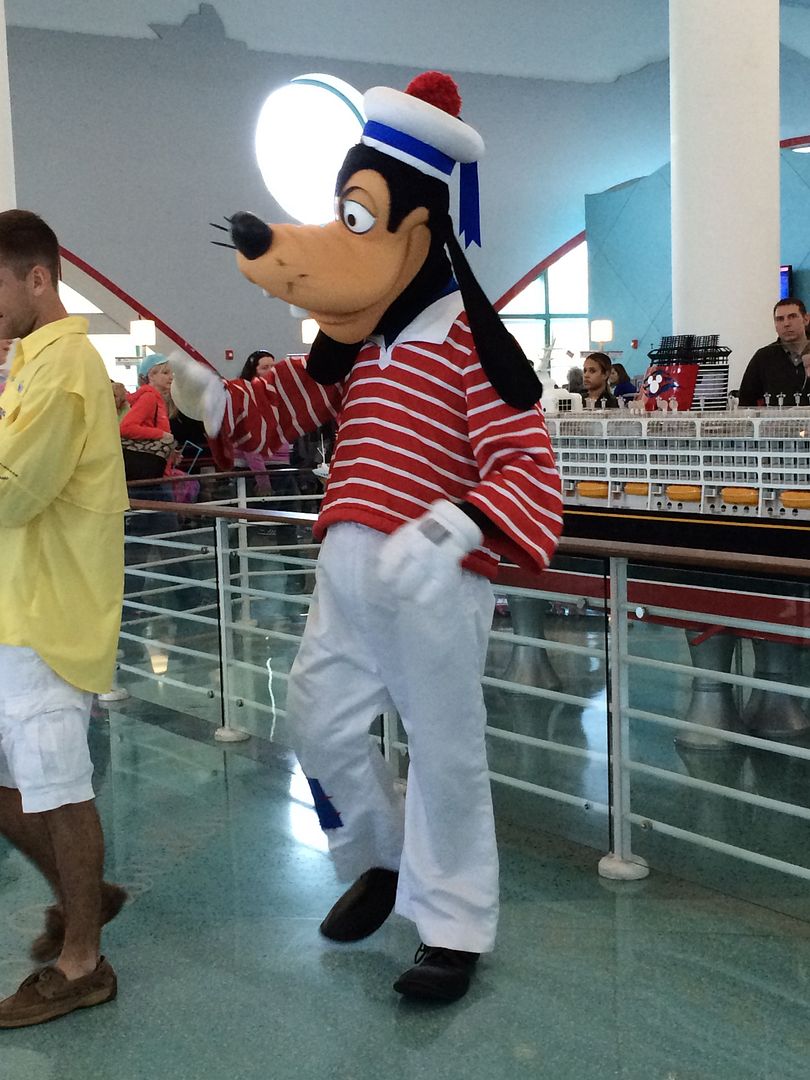 There isn't much in the way of heraldry when the ship is cleared. Suddenly, they just start calling boarding numbers.
What we soon realized is that the groups ahead of us were essentially empty (I think they were probably reserved for Concierge guests as well as higher-level Castaway Club members). So within literally two minutes of opening up the gangways for boarding, they had called our number and we got in line.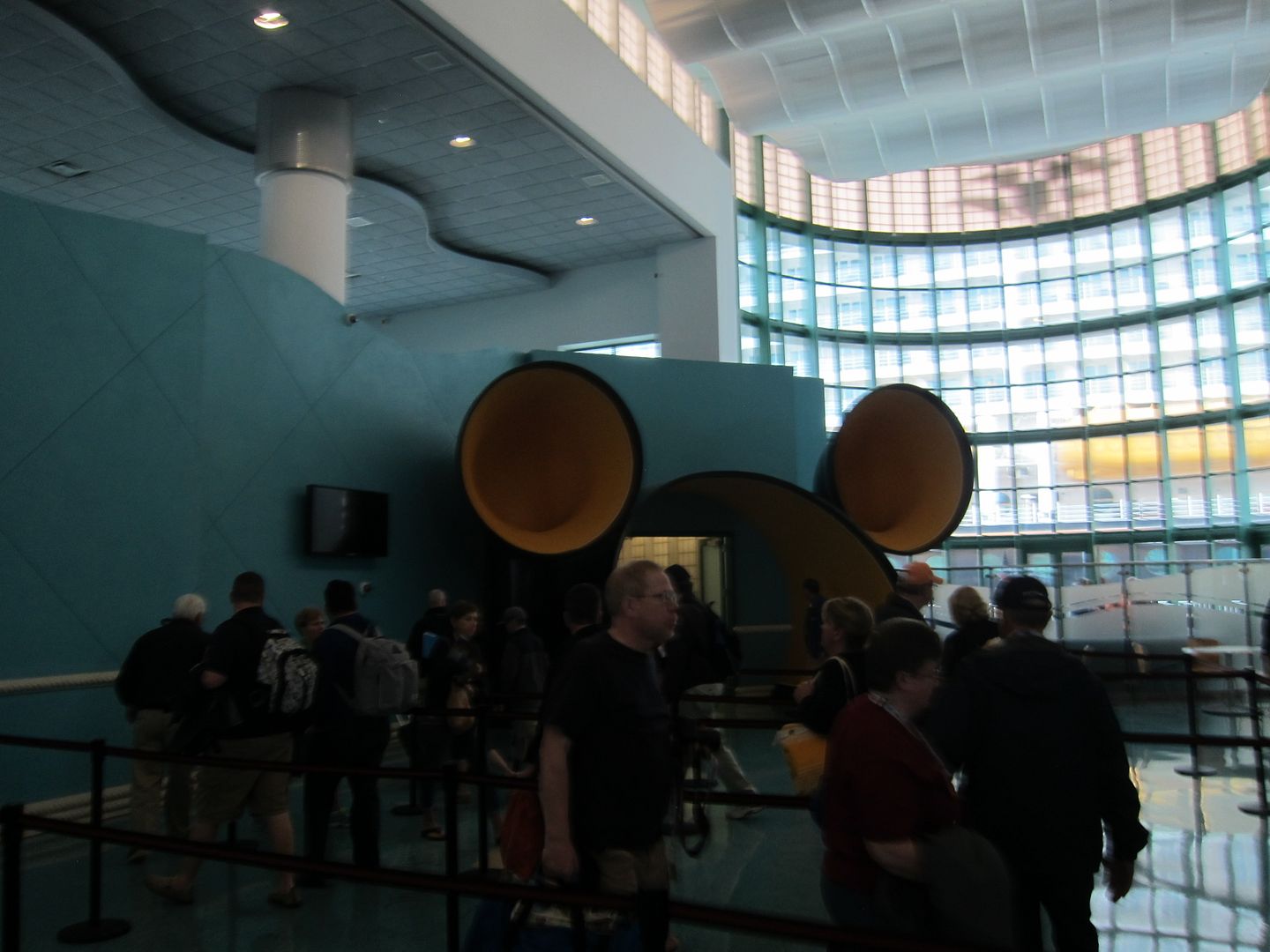 Passing through the giant Mickey head is much more magical than the boarding process in Vancouver had been.
We breezed through customs and were soon headed for the actual gangway.
And just like that, it was time for our cruise to officially get underway!
Previous Post | Next Post
Table of Contents
Follow



Share