Chapter 15

Everywhere You Look
---
Previous Post
Table of Contents
What ever happened to predictability? The milkman, the paper boy, evenin' TV? We knew that if we wanted the answer to these questions, there would only be one place to find them!
Full House was the first sitcom I was ever truly addicted to watching as a kid. Every day, I would make sure to come inside in time to watch the reruns in syndication, and I even remember watching at least a few seasons as they were actually airing in the early '90s.
Here's a screen cap of the Full House house on the show.
Now, we knew we were in the right general vicinity to make a trip over there, and we were able to get bus directions that were easy enough to follow. The owners of the house should honestly just give in and make it a Full House museum (like the A Christmas Story house in Cleveland). As is, it seems like their lives are constantly disrupted by the show's many fans anyway, and they have taken steps to make the house less recognizable—including painting it purple. Still, it's easy enough to find, and it's not exactly made less conspicuous by its "No Trespassing" sign.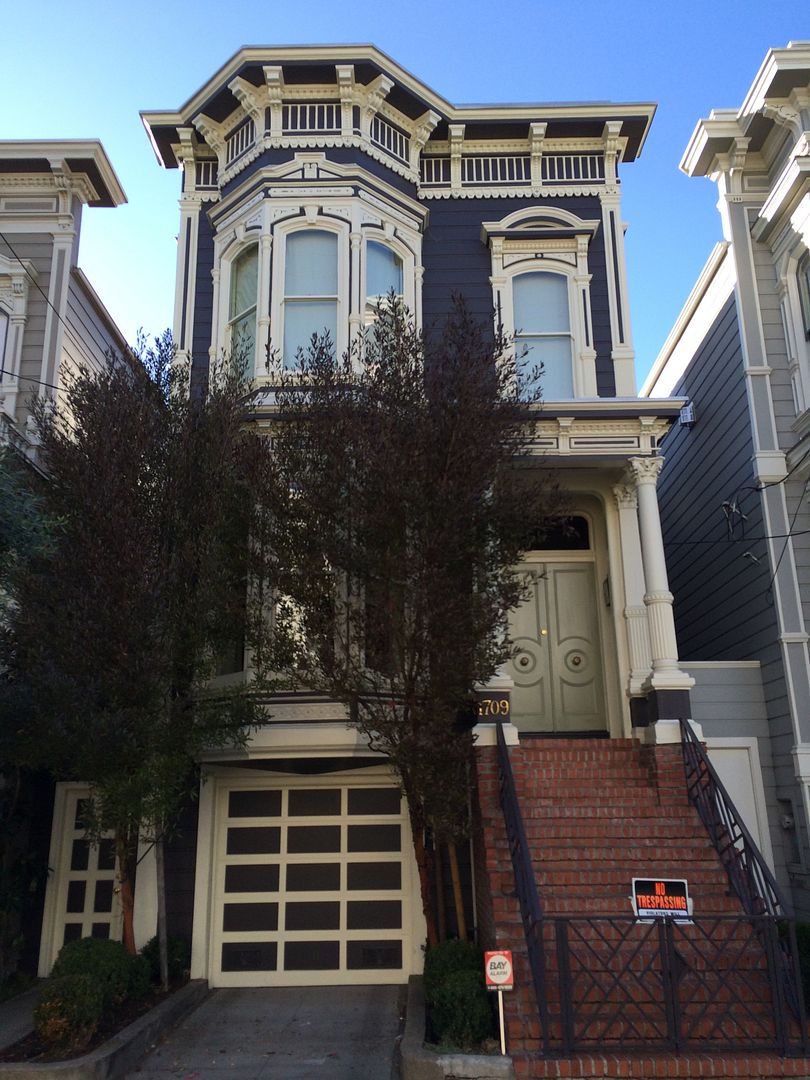 We also stepped across the street to capture the neighboring houses on either side (which must attract far less attention).
We only had a limited amount of time left before we needed to officially check out and head to the airport once we were done ogling the Full House house. We decided to spend it back at Pier 39, where we had discovered all those lovely sea lions.
Again, the bus ride across town was relatively quick, and it was certainly easy enough to find the sea lions by simply following the sounds of barking.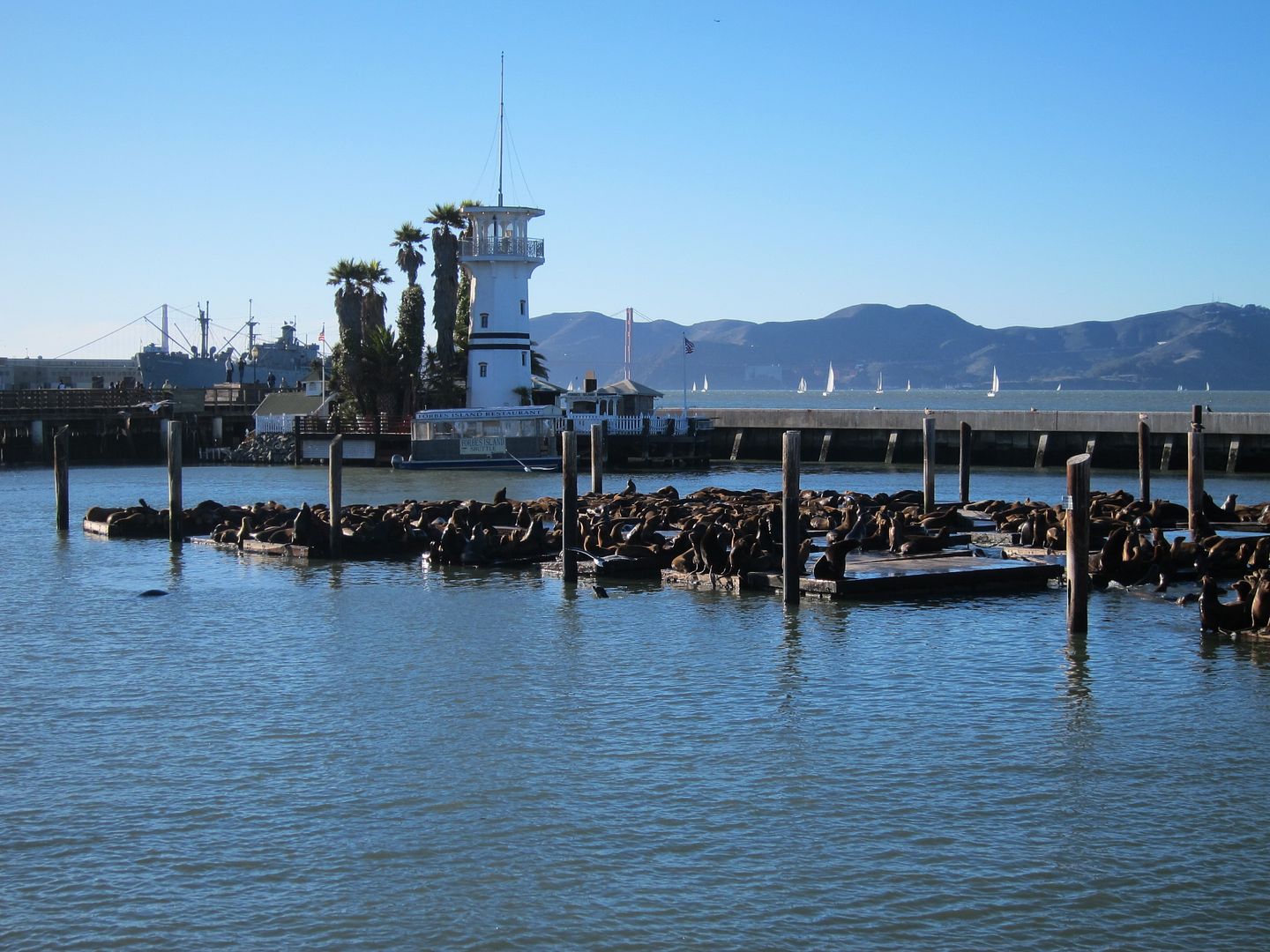 Since our last visit had been at dusk, we hadn't really gotten to appreciate them basking in the sun like we could now.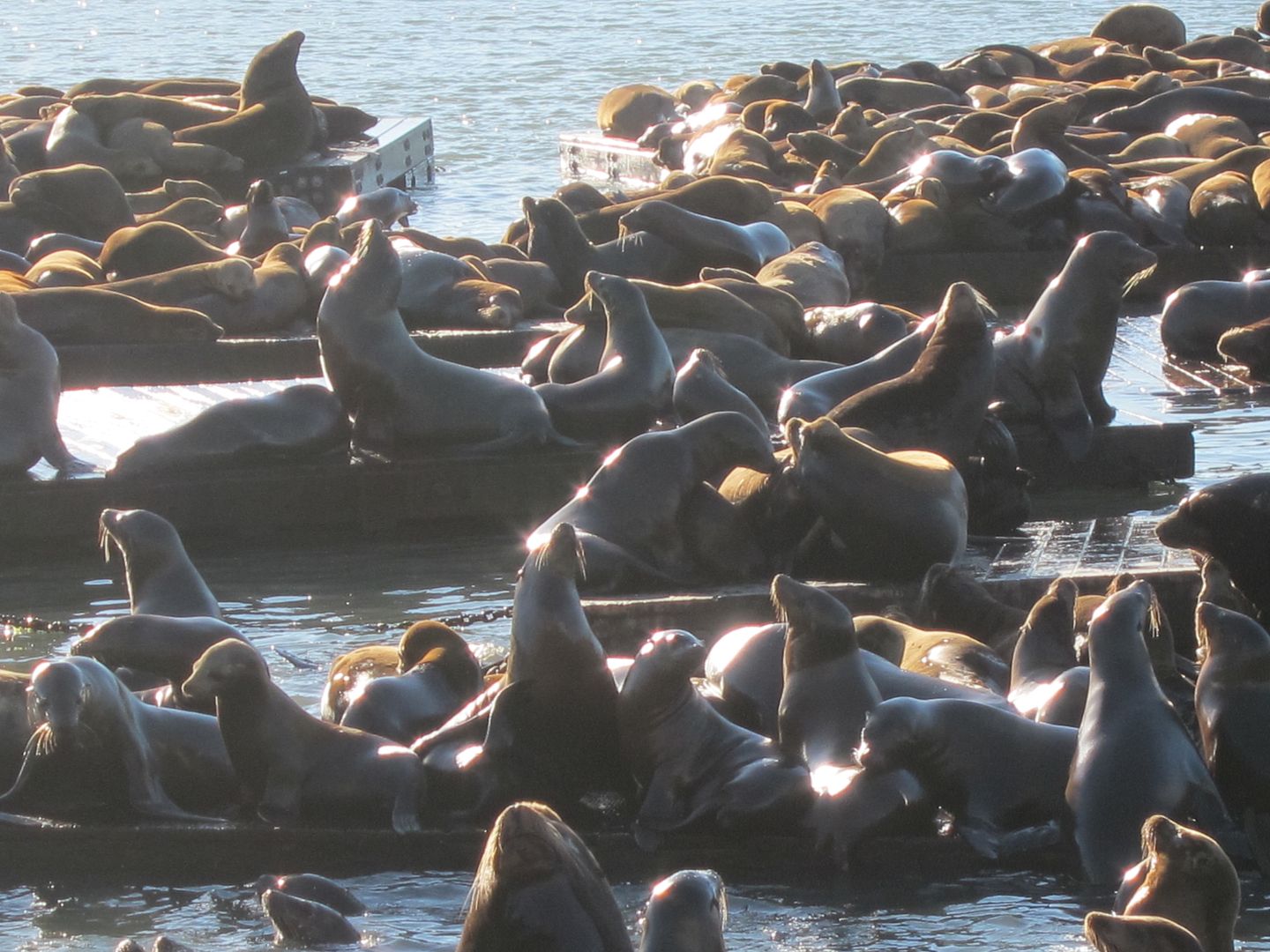 One had wandered off and decided to pose with the Pier 39 sign.
We also had time for one more dessert—so of course we visited our favorite spot, Caffe Greco, for another delicious tiramisu.
And this must have also popped out at us and looked delicious.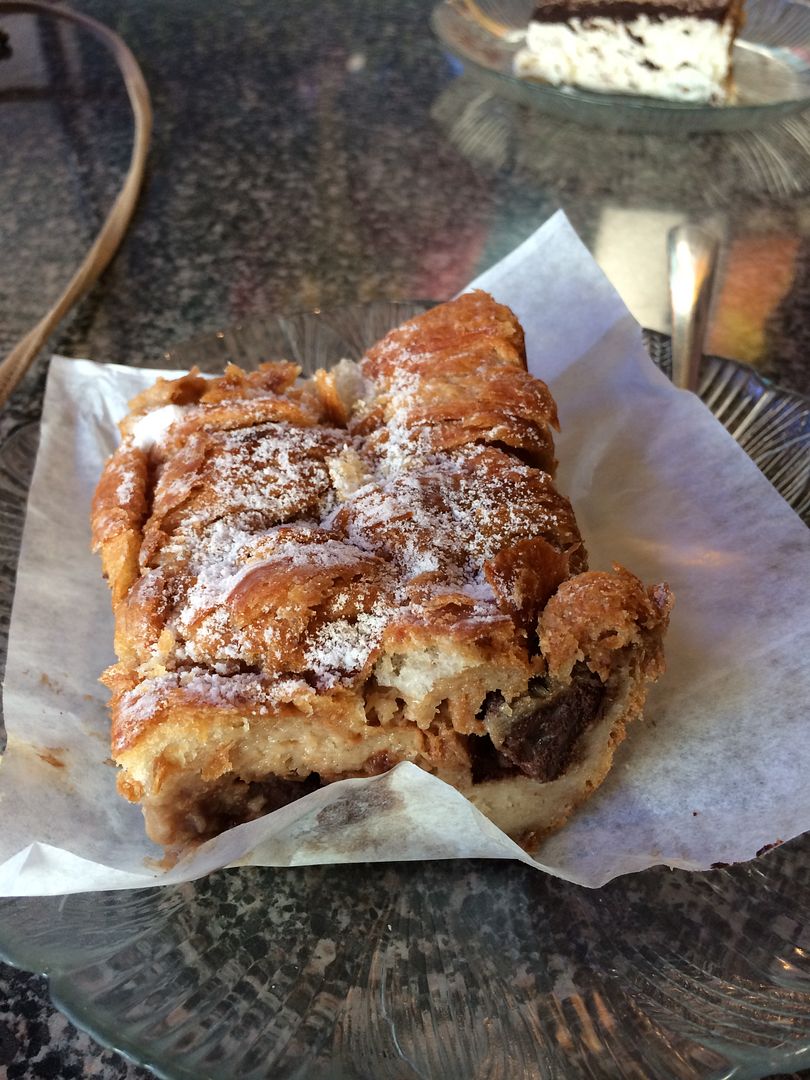 As is so often the case, I realized right as we were packing up to leave that I hadn't gotten many good pictures of our AirBNB. We'd loved this apartment, and it had truly provided us with a great home for several days.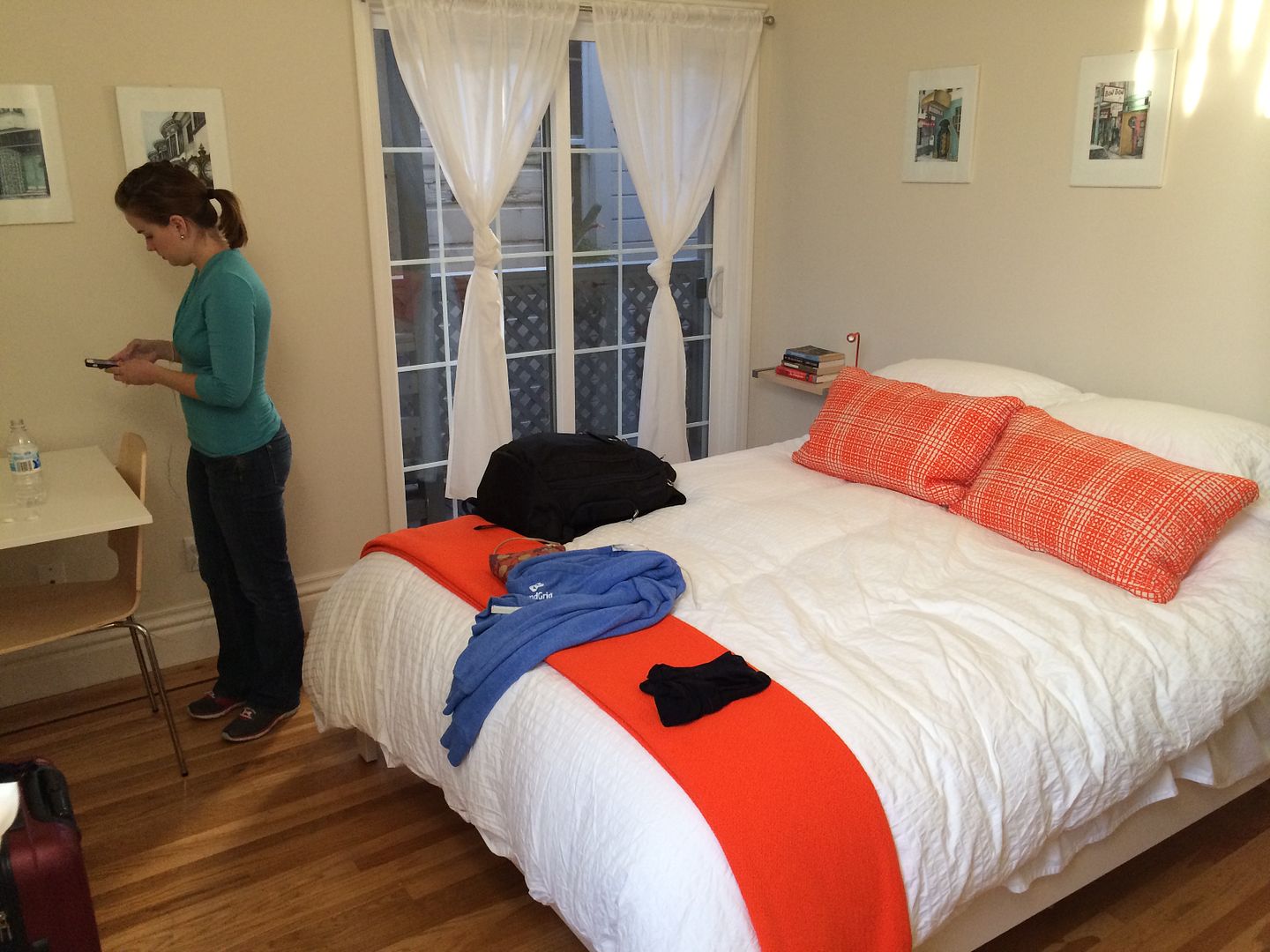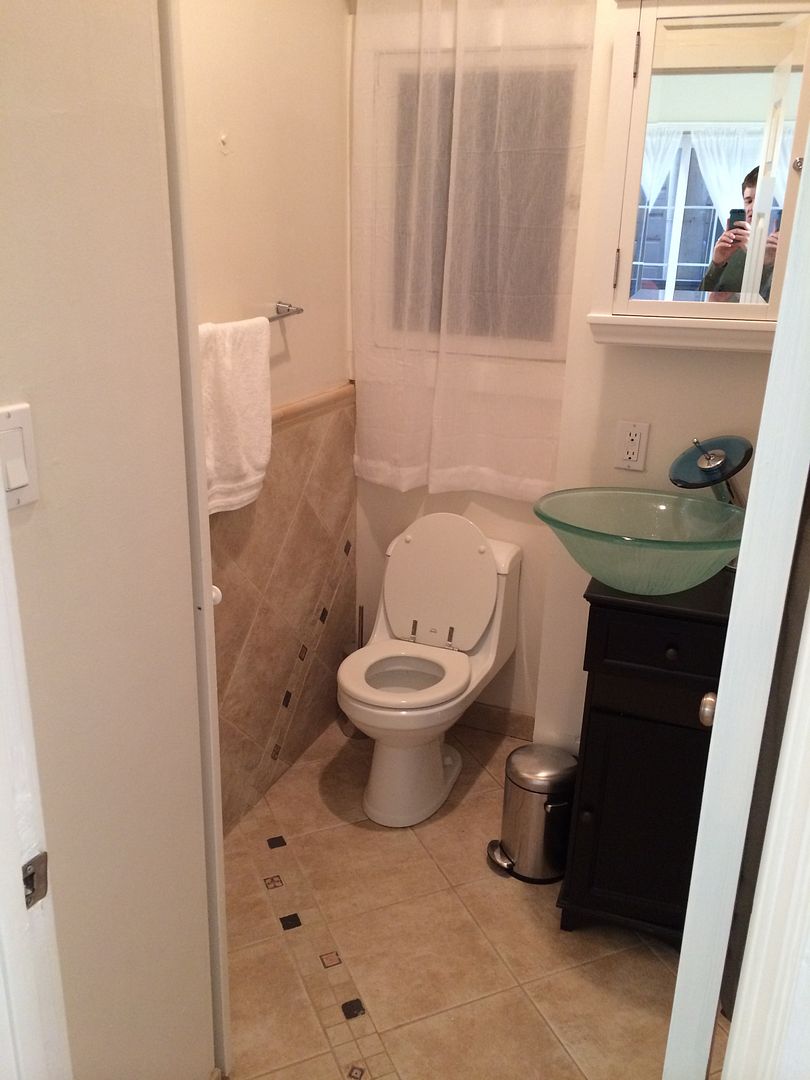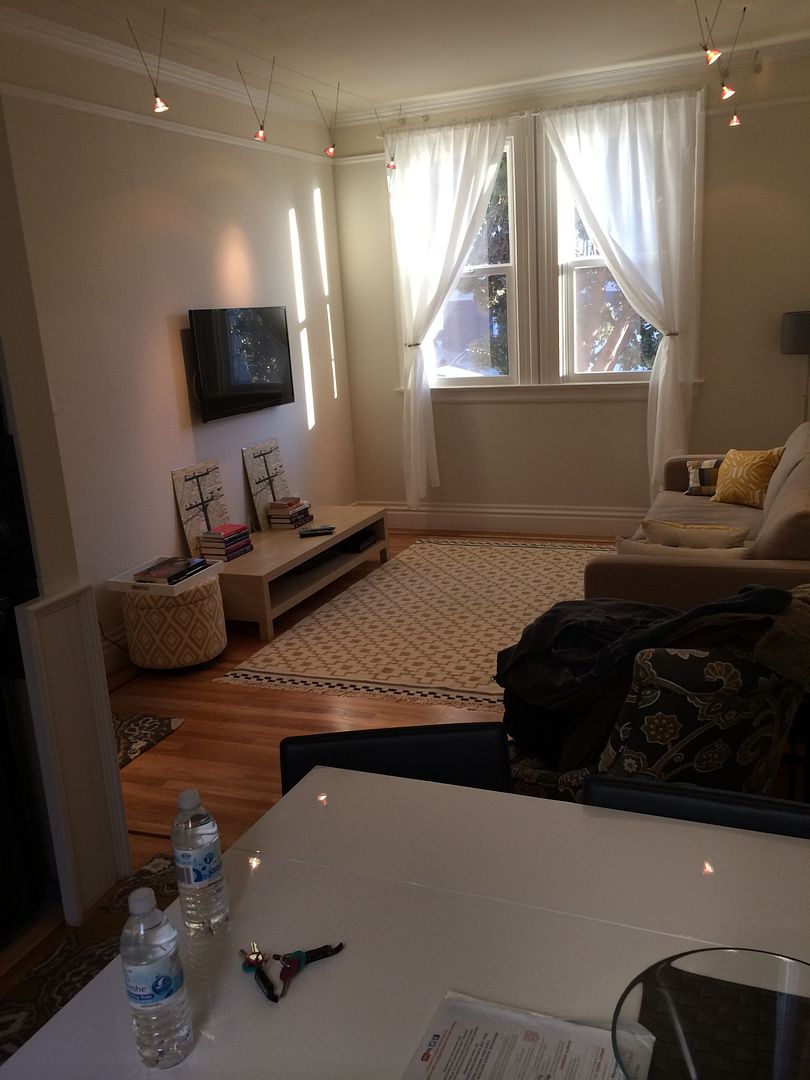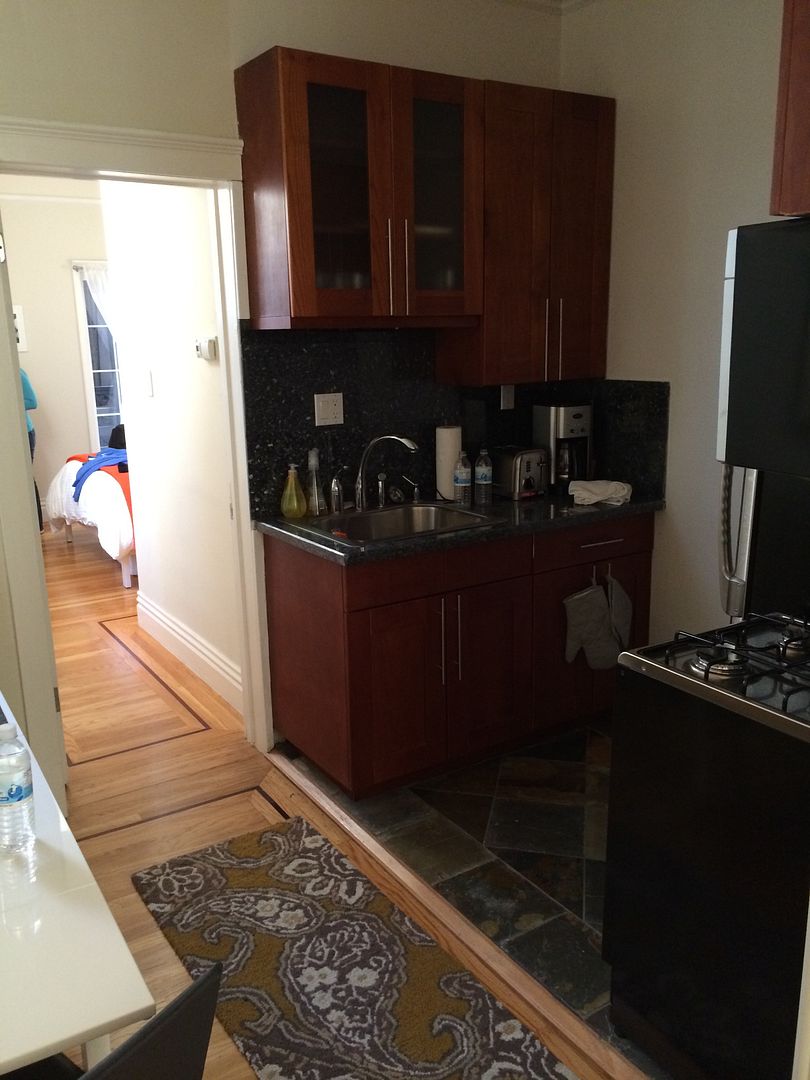 Luckily, there hadn't been any fog today, so our flight out of SFO was on time. The Uber to the airport was much less arduous than our long trip in from San Jose, and our flight home was both short and uneventful.
Even though I really didn't know much about San Francisco going into this trip, I really grew to love this city. All the attractions we got to experience were a lot of fun, but the whole vibe of the place was what made the trip. It's a great example of a big city that doesn't feel overwhelmingly big, and we were really happy with everything from the food to the public transportation. Of course the Walt Disney Family Museum was a highlight, but everything was really awesome too. We're hoping to go back sometime in 2016, and I'm already looking forward to it!
 Previous Post
Table of Contents
Follow



Share