March 2, 2015
Chapter 1
Through the Mist
---
Previous Post | Next Post
Table of Contents
All of the logistics of getting off the ship at the end of our three-night Disney Cruise will be covered in that trip report, but this one begins when we have boarded the Disney transfer from Port Canaveral to Walt Disney World. We've often seen people in other trip reports/Instagram posts coveting the front row seats on the right side of the bus because they give you an unobstructed view out the windshield, so we snatched those up when we saw they were available.
Waiting for the bus to depart seemed interminable because we were the first ones on and had to wait for about a half-hour before we pulled away. Luckily, it was basically smooth sailing once we started to drive.
There's a special video for the transfer from DCL to WDW. I'm sure it's mostly the same as the one on the Disney Magical Express, but it was still fun to have it be a little unique.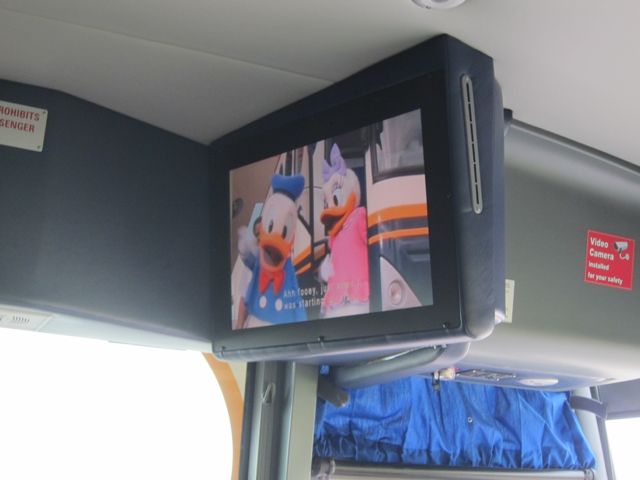 The videos on the buses are always a nice distraction from the drive. I'm not sure if it was longer or about the same amount of time from Port Canaveral as it is from MCO, but I do know that we didn't encounter any traffic to speak of (in spite of the driver warning us that we might because of an earlier accident).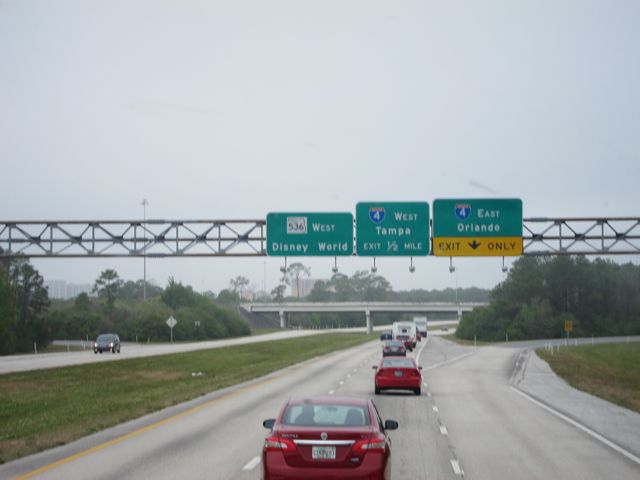 There are few sights that bring me as much joy as the archway welcoming guests to Walt Disney World property! Can you see it off in the distance?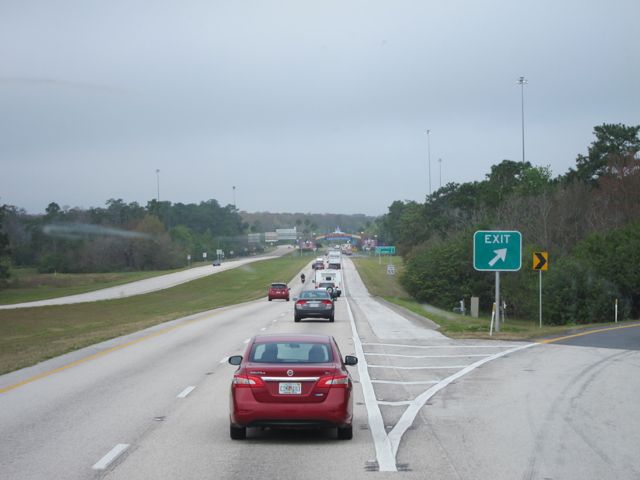 Here it is much closer up!
And here it is… a little too close!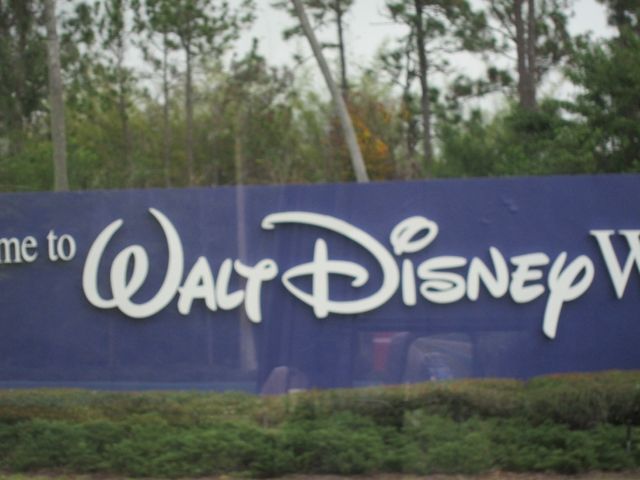 We've somehow always lucked out before and never had to visit any extra stops before the bus went to our hotel. Not so today, unfortunately, as the Swan and Dolphin was the first stop.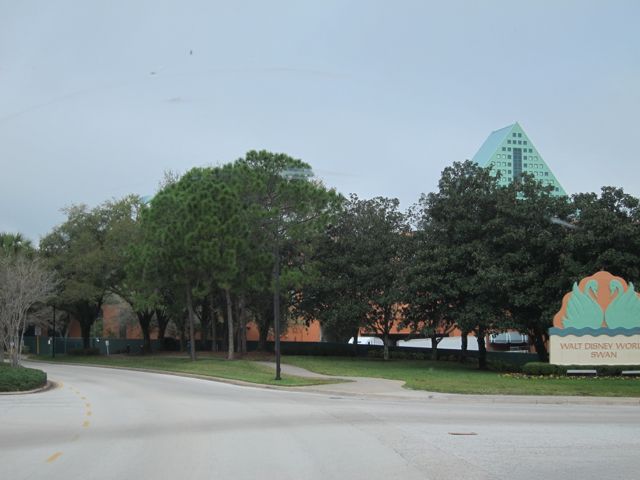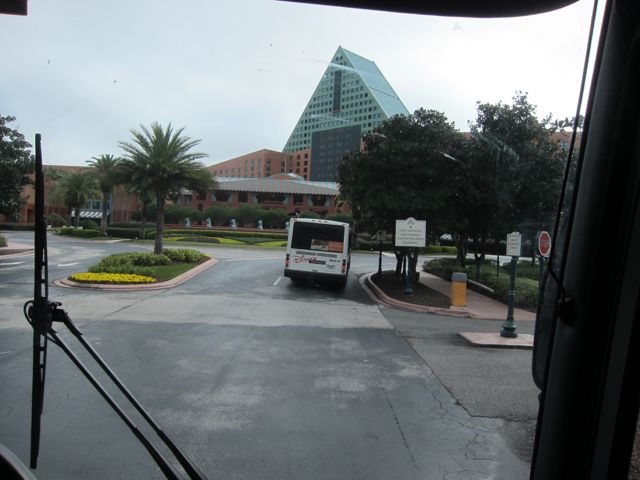 Luckily, it was only a quick detour before we started to drive toward the Magic Kingdom resorts.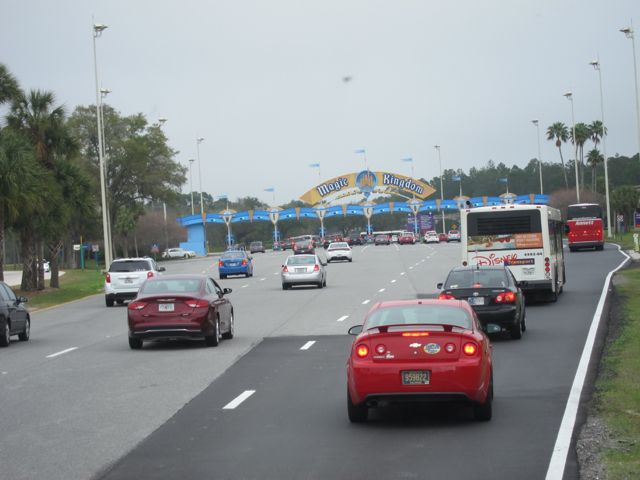 There's pretty much no better indication that you are in for a magical stay than having to go through this archway to get to your hotel.
There was so much fog this morning that we could barely see the Contemporary's iconic A-frame as we drove toward it. And seeing Cinderella Castle was entirely out of the question.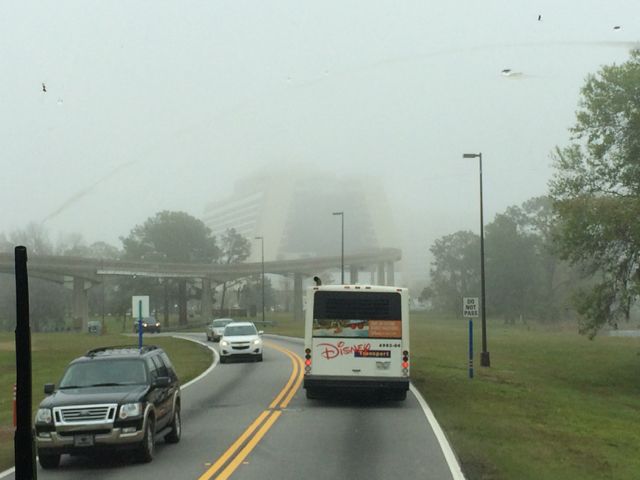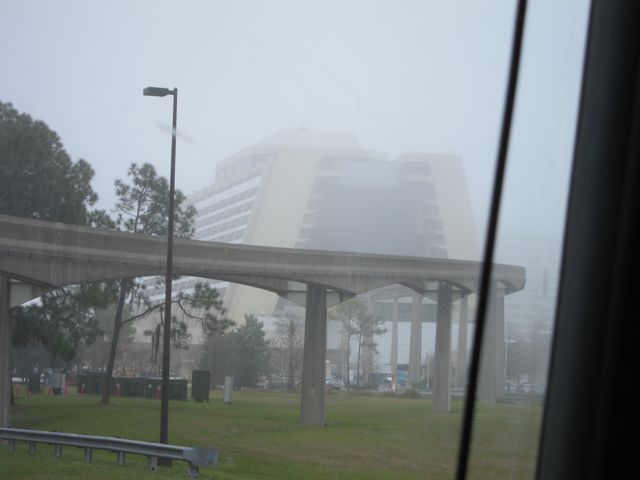 In the background is our home for the next several nights!
As we rounded a bend, it came into full view.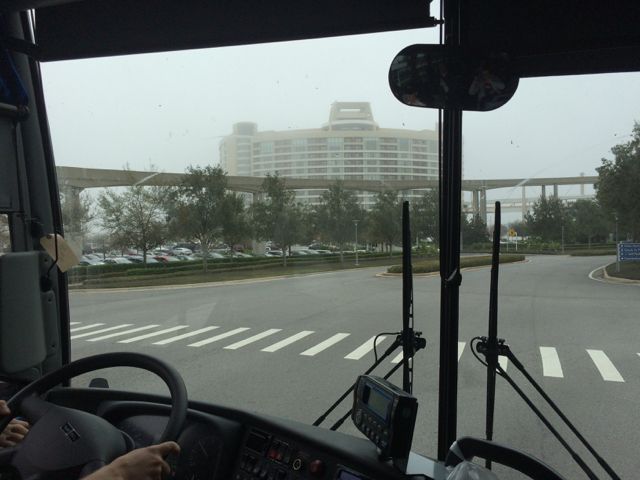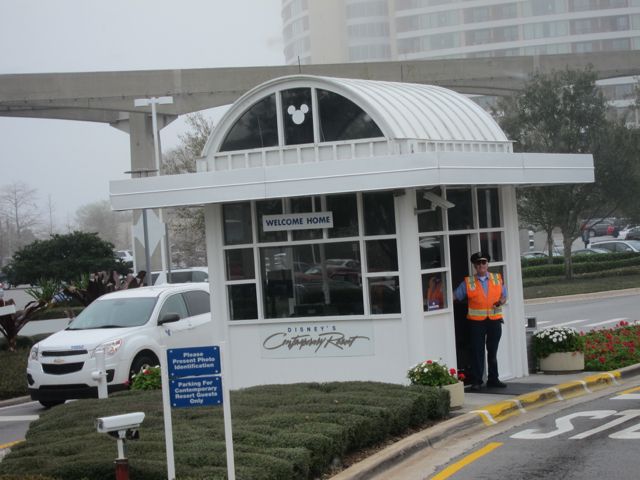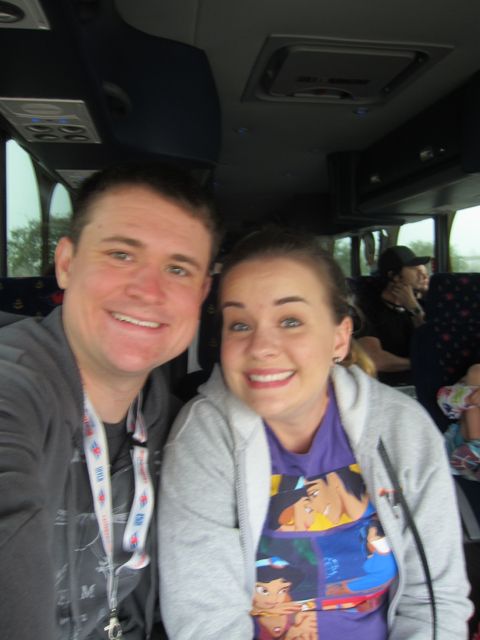 And then we had arrived and disembarked. I think I've mentioned before just how much I approve of getting an actual Disney Cruise Line bus for a transfer, just as I prefer an actual Magical Express bus to/from the airport.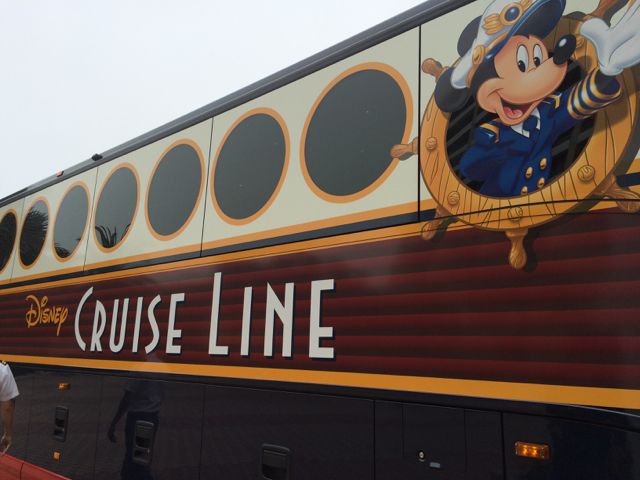 Since the bus drivers don't specify between the Contemporary and Bay Lake Tower, we got dropped off in front of the main building.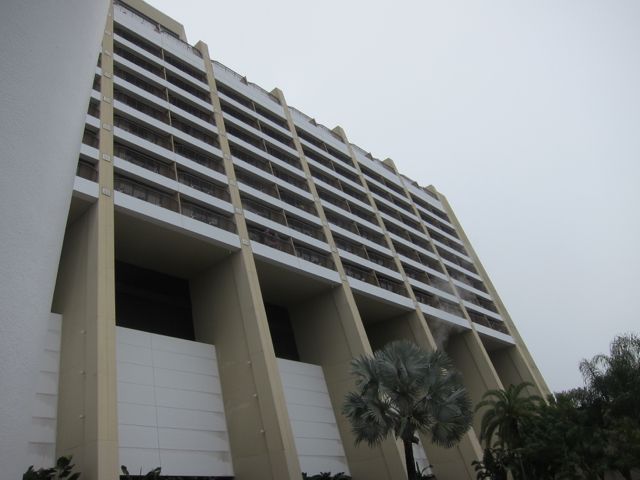 I love the logo on the welcome mat.
This is definitely one of my favorite lobbies on property. It's just so incredibly distinctive.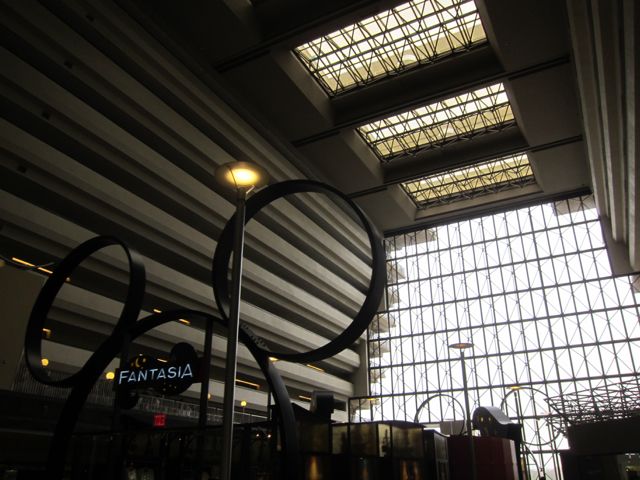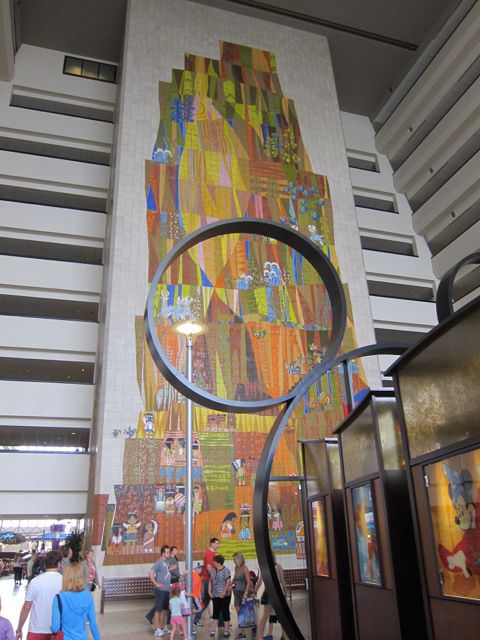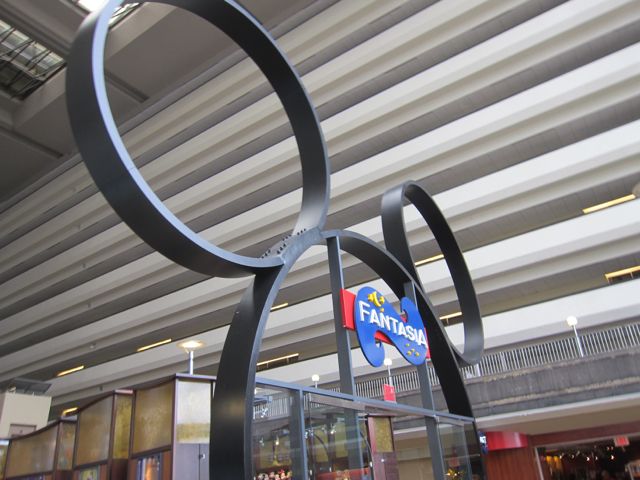 It didn't take us too long to figure out where we were heading, luckily.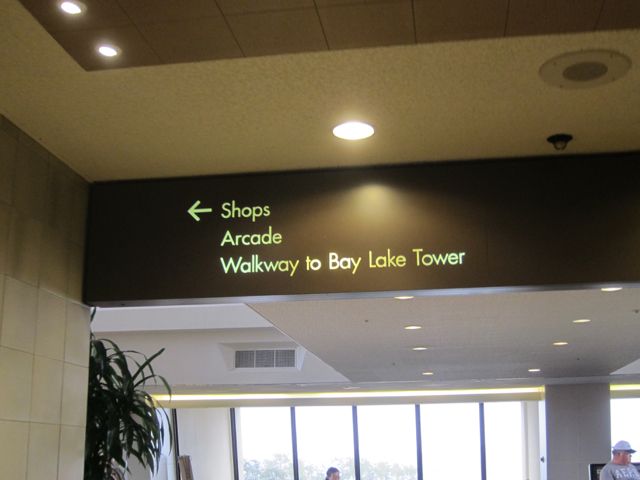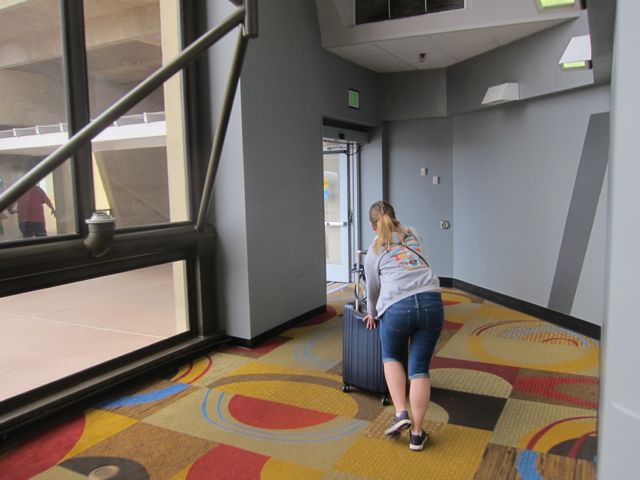 Stepping outside, we saw our building really clearly and started to make our way over there.
Even if we aren't actually DVC members, we got to enjoy their perks for the next several nights, so we were excited to be welcomed home!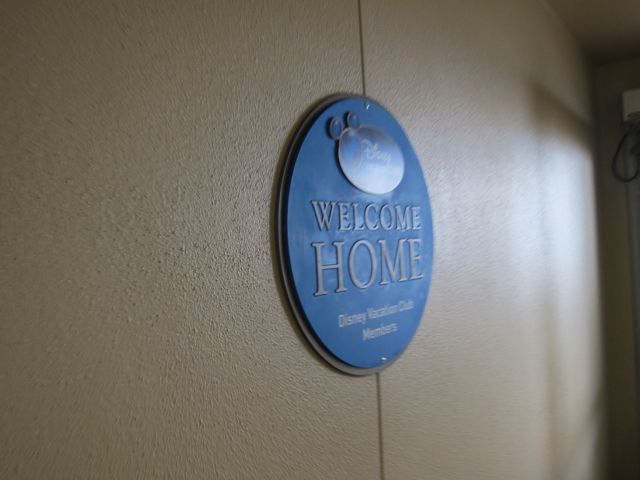 Previous Post | Next Post
Table of Contents
Follow



Share