Chapter 2
Welcome Home!
---
Previous Post | Next Post
Table of Contents
We began to cross the bridge from the main Contemporary Resort building over to Bay Lake Tower.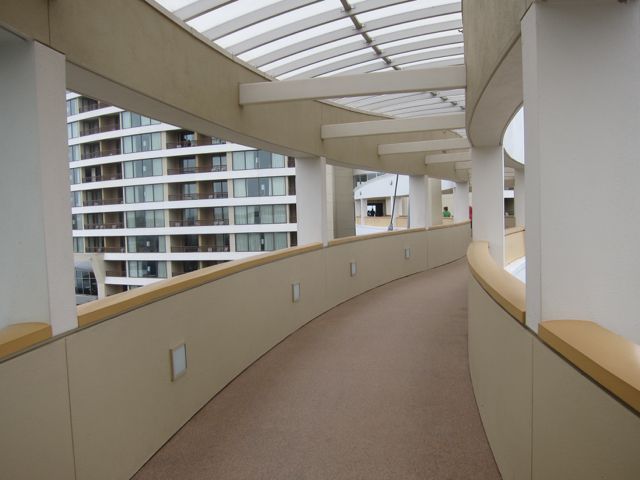 The fog was just starting to lift, so we got our first glimpse of Cinderella Castle.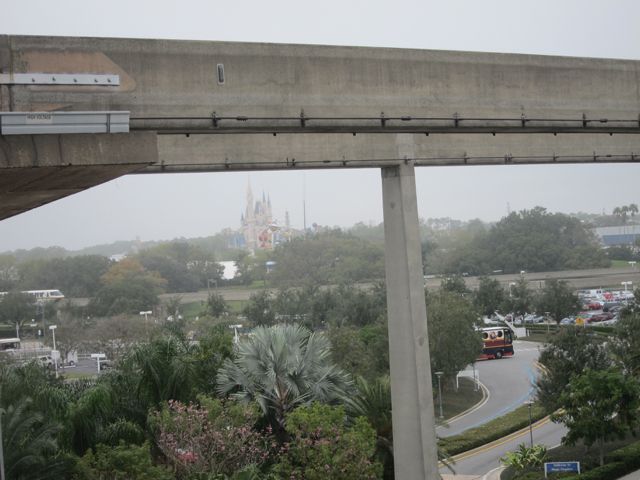 I feel like we'd never had an opportunity to notice just how nicely the Contemporary grounds are manicured.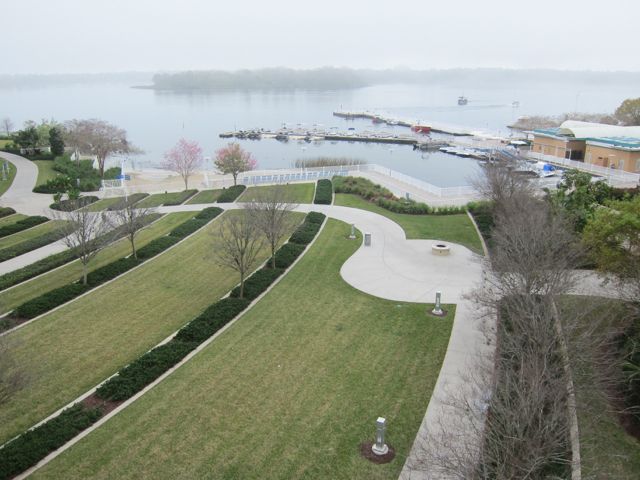 Here was our welcome mat when we got across the bridge.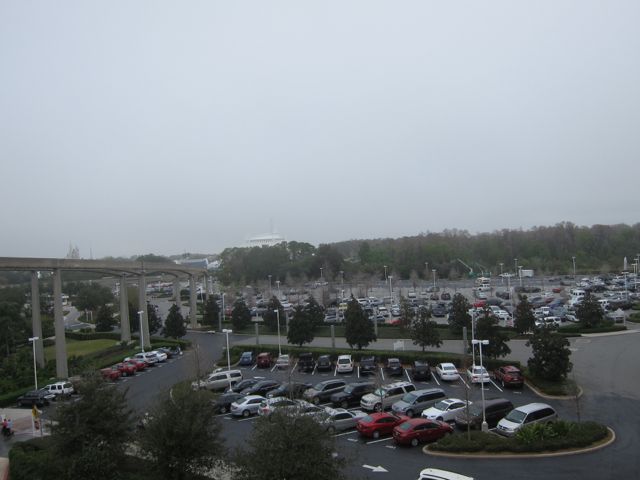 We'd gotten a text message almost as soon as we got off the ship, saying that our room was ready, so we didn't need to visit the front desk. Instead, we took the elevator all the way up to the 15th floor.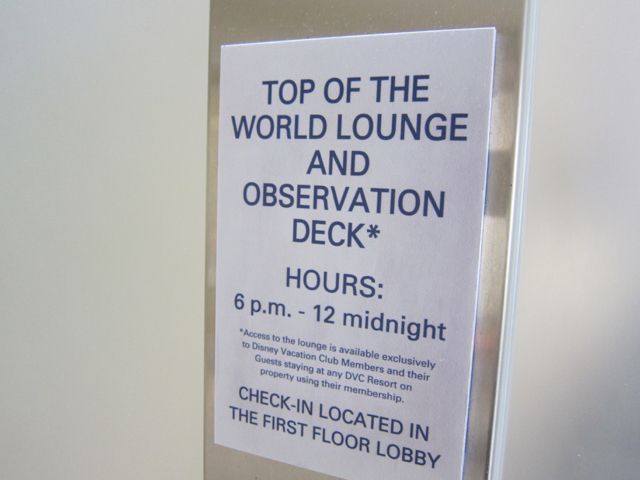 From the windows near the elevators, we could see the entire Contemporary and the Magic Kingdom.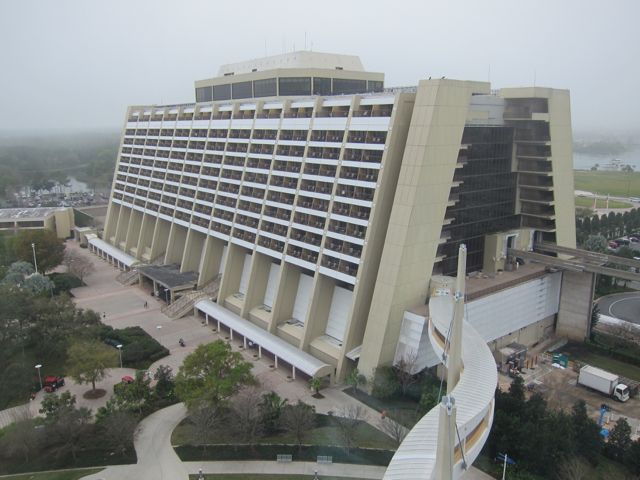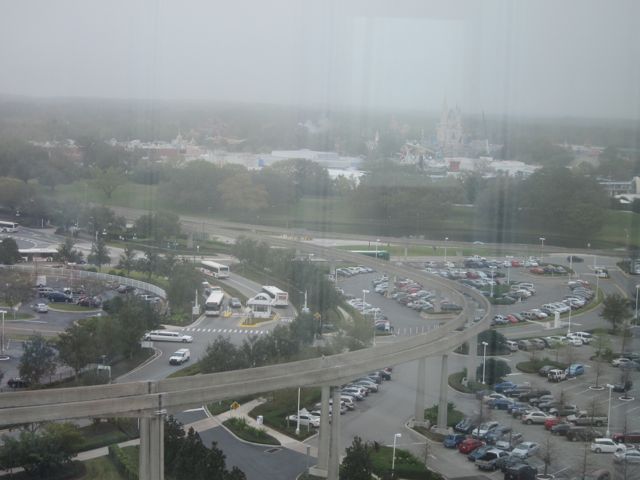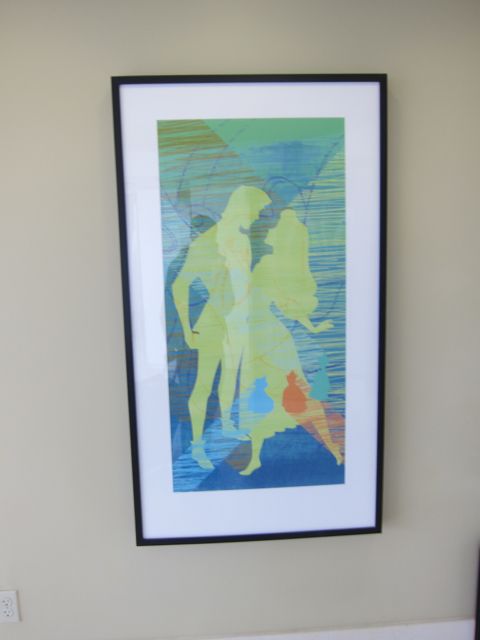 Here was our home for one night—room 8537. This was the portion of our reservation when they were out of Standard View rooms, so we had one day of Lake View instead.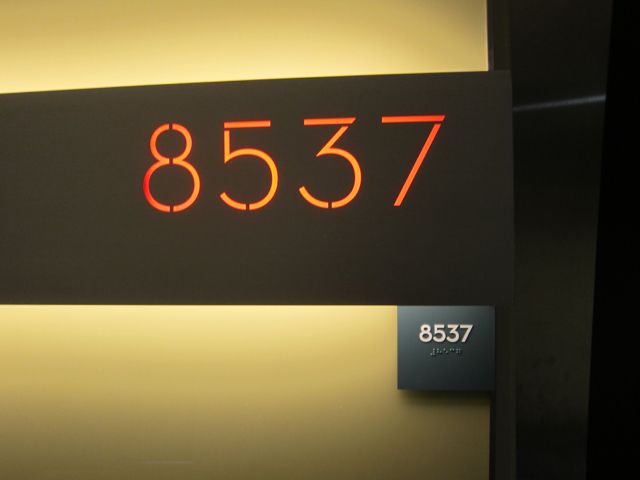 We'd never actually been inside a DVC room before, so we didn't really know what to expect.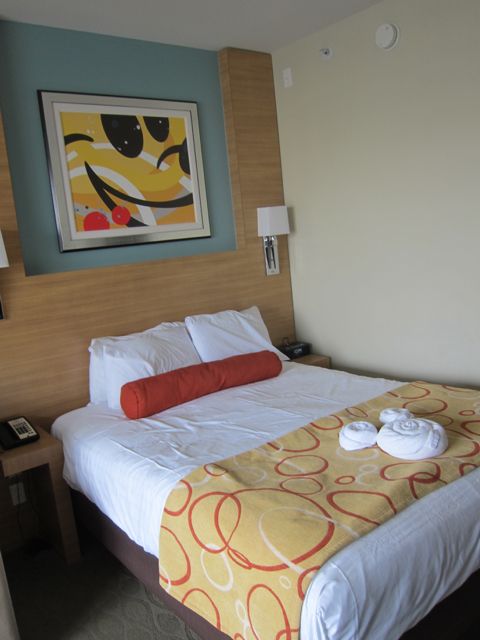 We were really happy with the look of this one as soon as we walked in, though.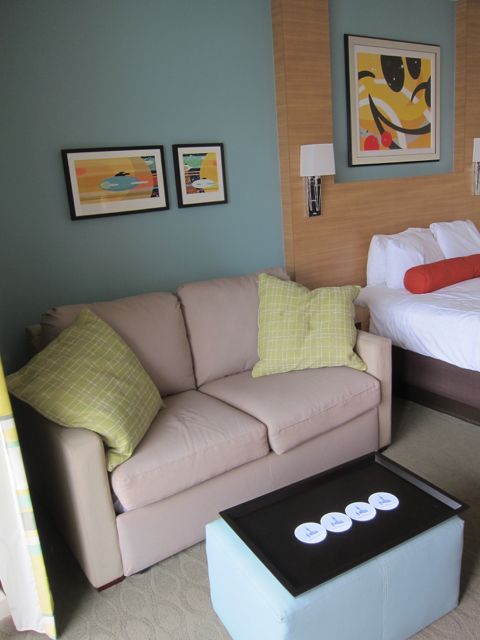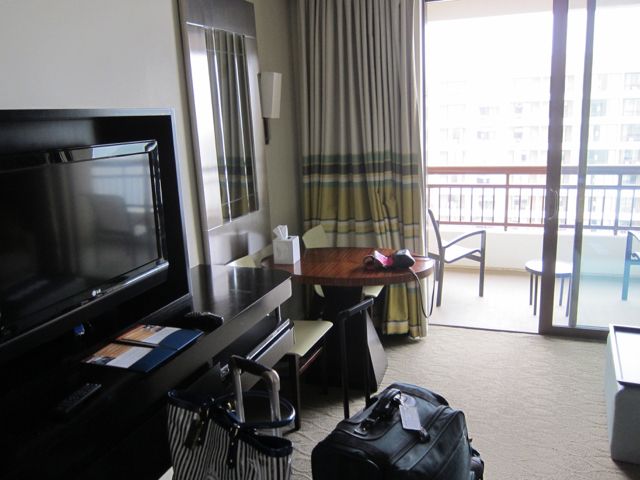 I feel as if Bay Lake Tower had a reputation for looking a bit sterile inside when it first opened, but that's not the impression we got. Instead, it felt like a modern (or contemporary) version of a really nice Disney hotel room. Our view was fun.
We knew we couldn't get used to this view, in particular, since we wouldn't have it for long, but we were also a little glad we'd only upgraded to a Lake View. I imagine it would have been much more difficult to leave a Theme Park View Room after just one night.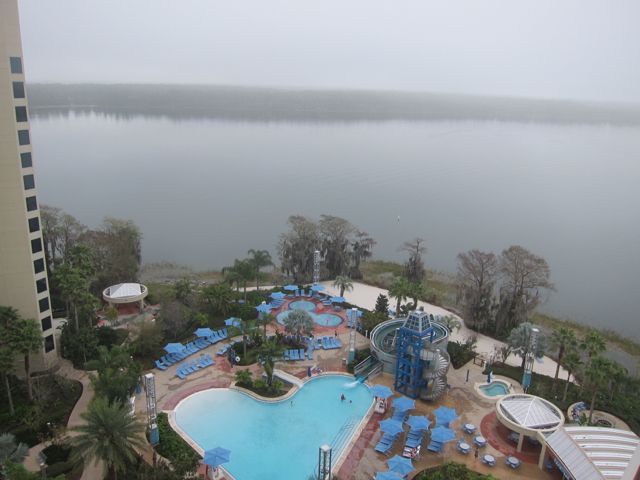 Our kitchenette seemed like it would have everything we'd need (not that we'd need much!).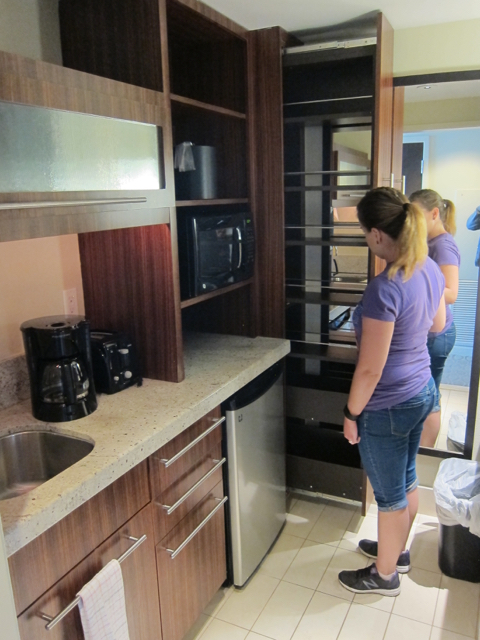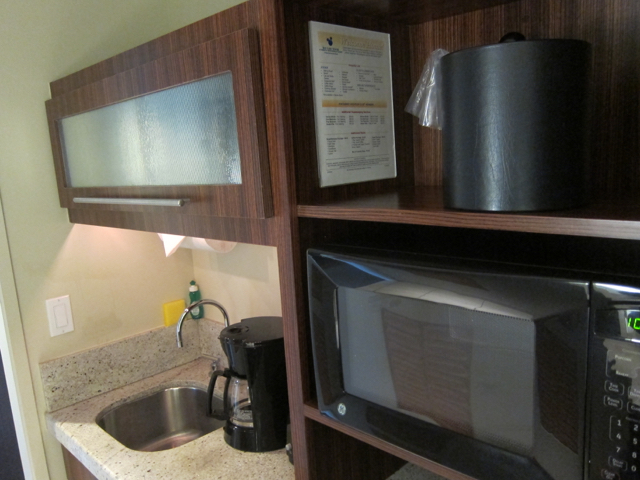 And here was the bathroom. It had nice modern fixtures that made it feel clean and new.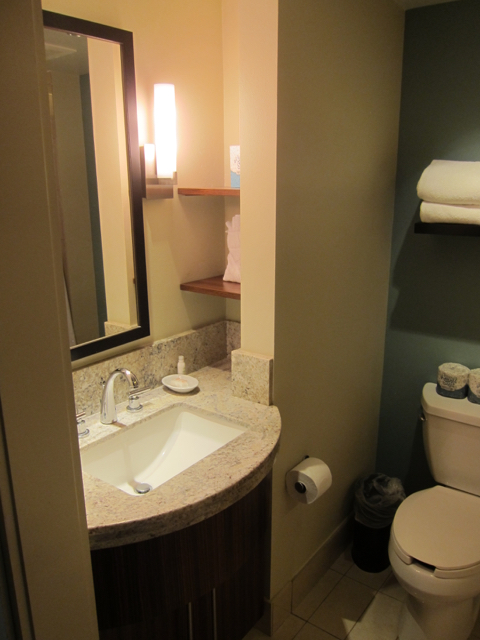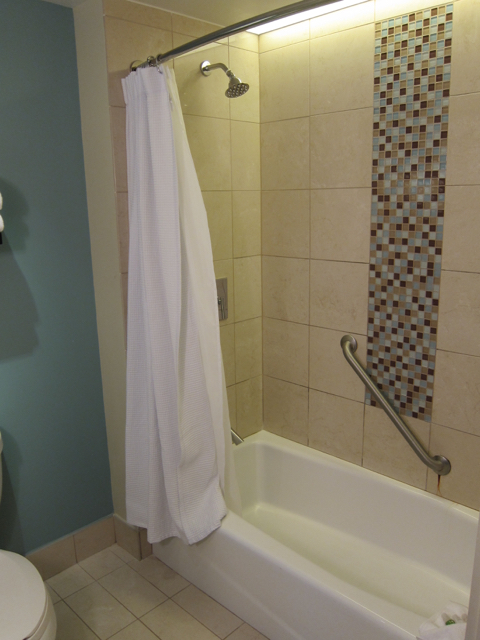 We weren't going to be in the room for long, but we had to turn on Stacey to get our official welcome to Walt Disney World!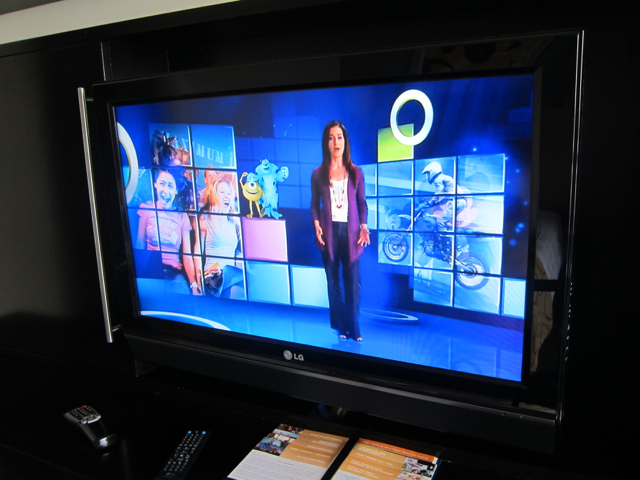 And we also put on our MagicBands.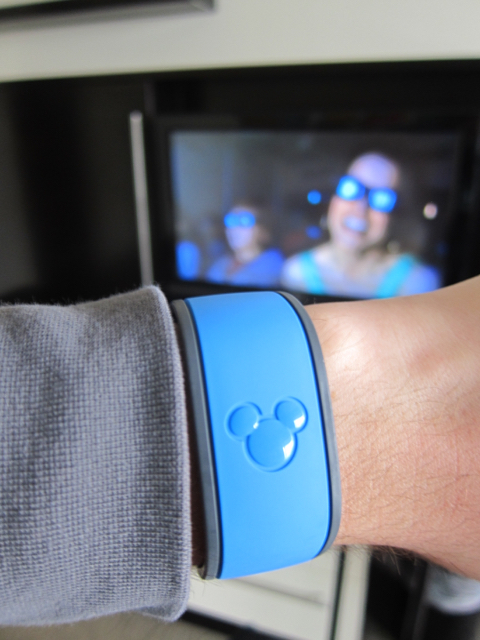 Remember, this was the first time we'd ever worn/used MagicBands, so the whole thing seemed like a bit of a novelty (once we'd figured out how to get into our room, that is).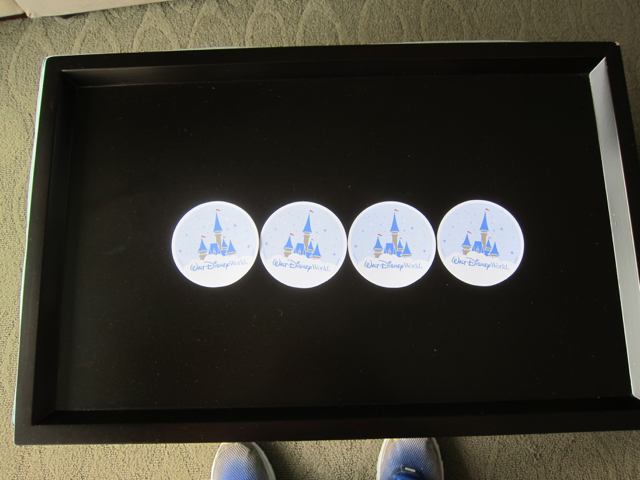 We wanted to get into the parks ASAP, so we got our gear all ready. Tracy had brought both her Duffy and Gelatoni purses to alternate between.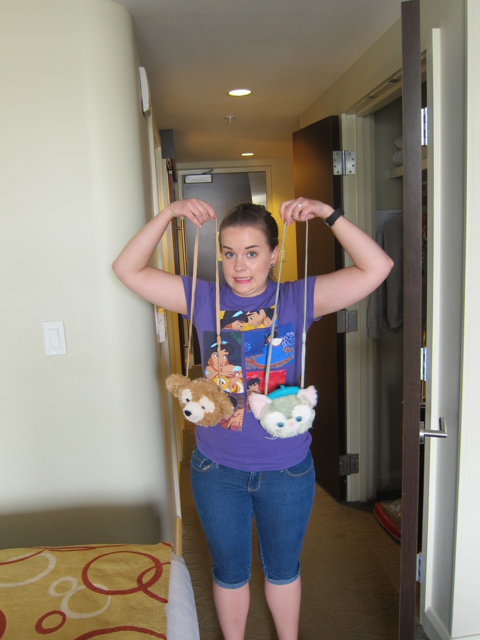 And I had, of course, donned my fanny pack!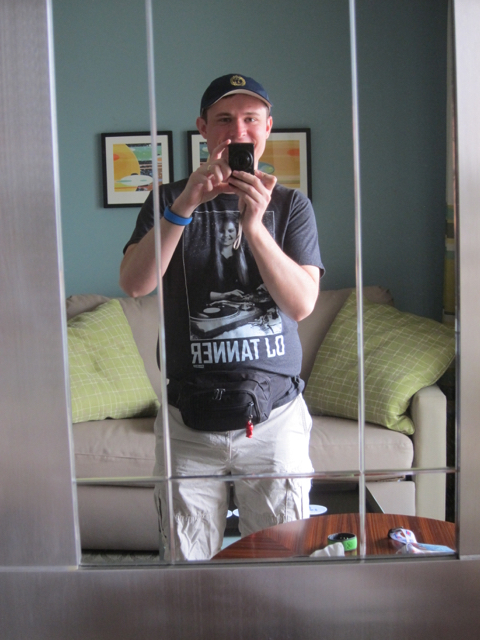 We dropped makeshift Crookshanks on the bed.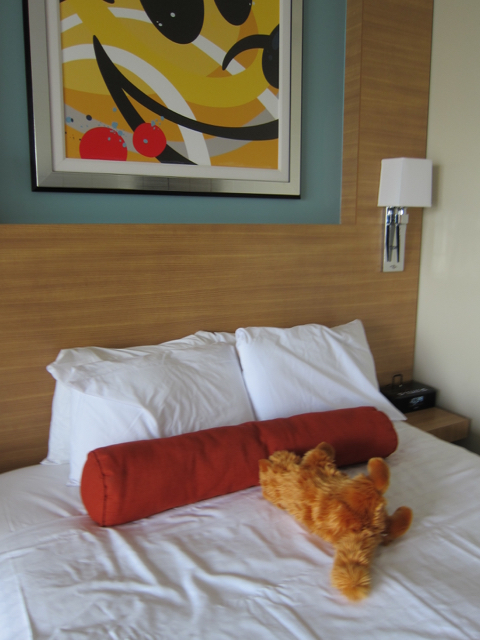 And then we were off, leaving our room behind us.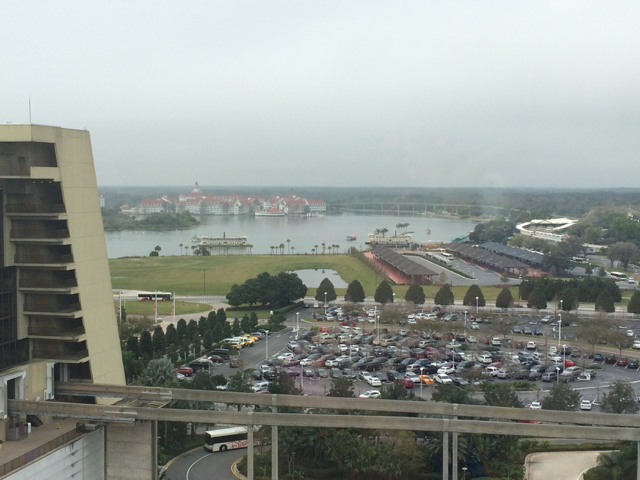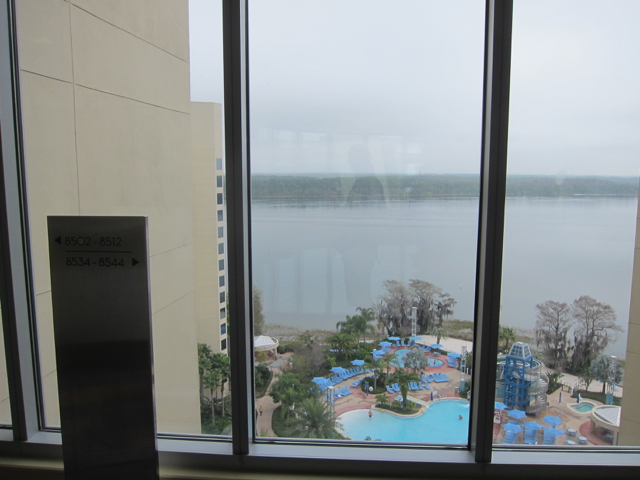 There are just such amazing views from the hallways of the resort.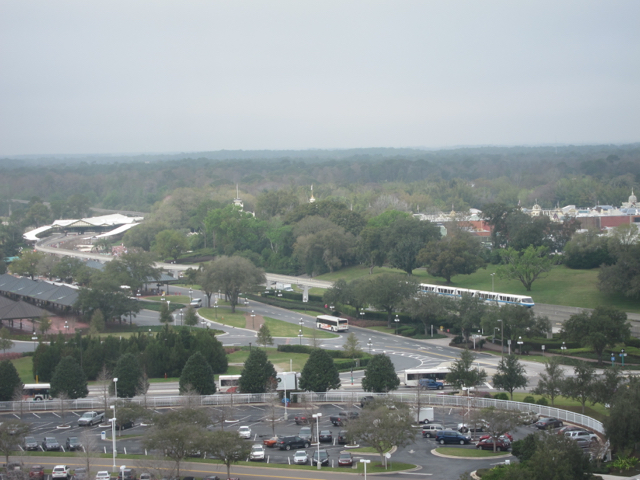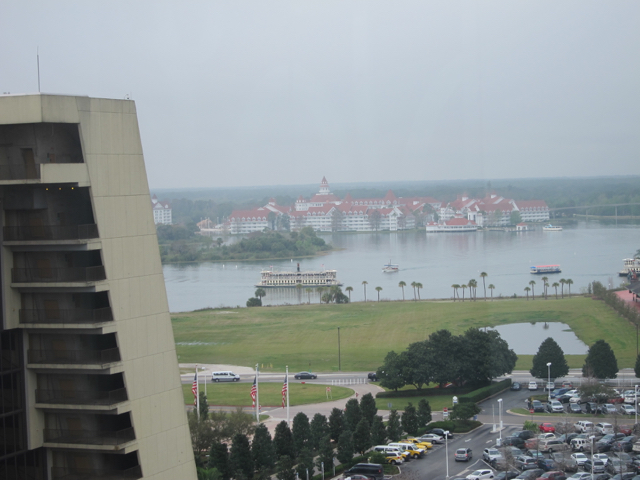 We took the elevator back to the 5th floor—it's a little confusing because it connects to the 4th floor of the Contemporary—and started walking back over.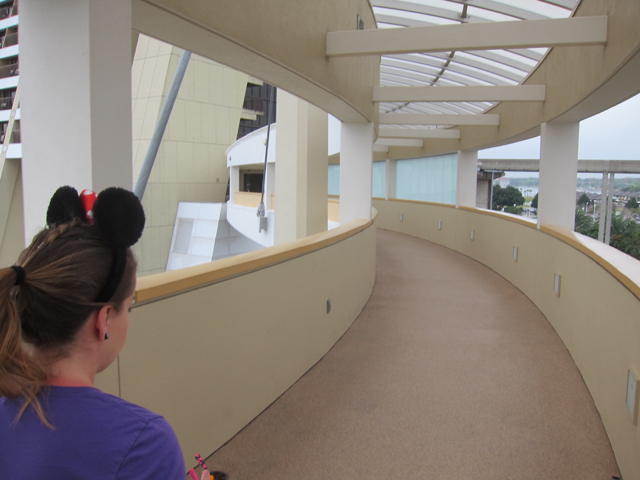 Even though we could have walked to the Magic Kingdom, I thought we should take advantage of the fact that we were staying at a monorail resort for the first time. Oh, how foolish I was…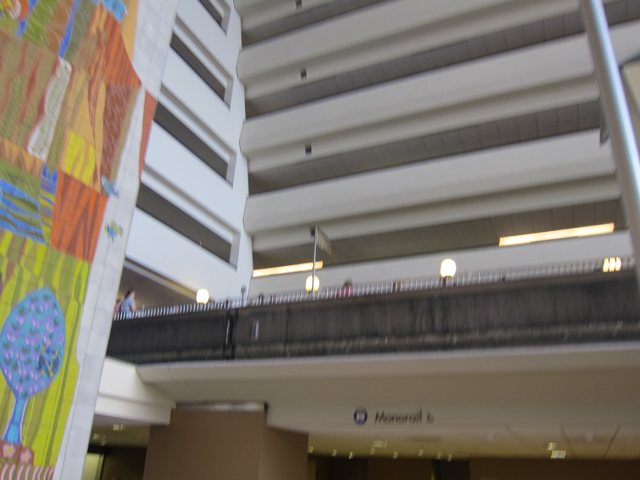 Previous Post | Next Post
Table of Contents
Follow



Share