Chapter 26
Ever On
---
Previous Post | Next Post
Table of Contents
It was dusk in World Showcase (which everyone knows is the best time of day for taking pictures).
We poked into Morocco.
I had never gone into the shop along the lagoon with all the Moroccan stuff, but I liked all the magic lamps.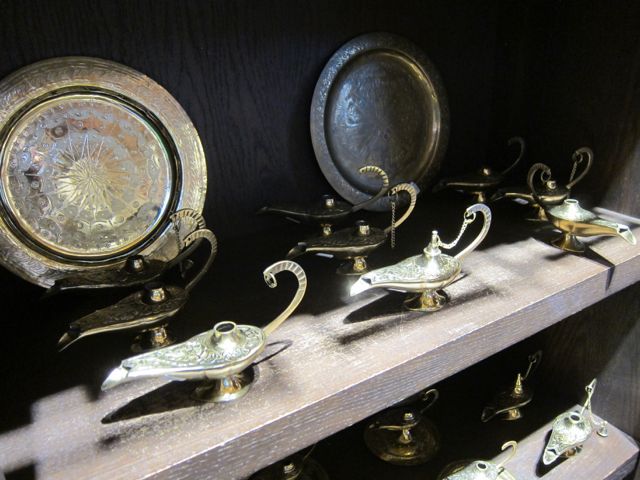 And we walked through France.
Another great place to be at dusk.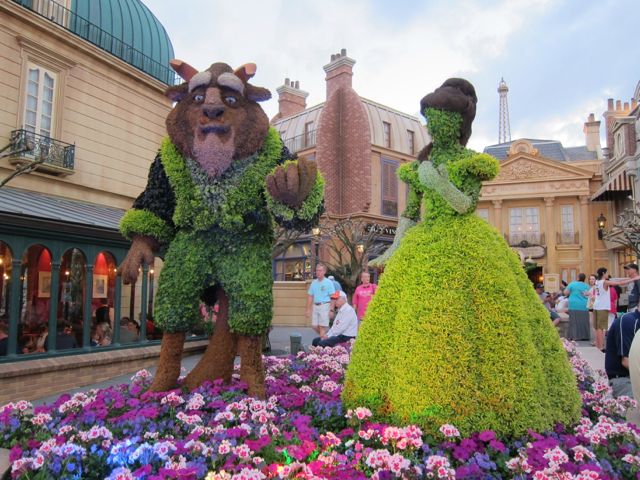 Gotta enjoy those topiary princes and princesses.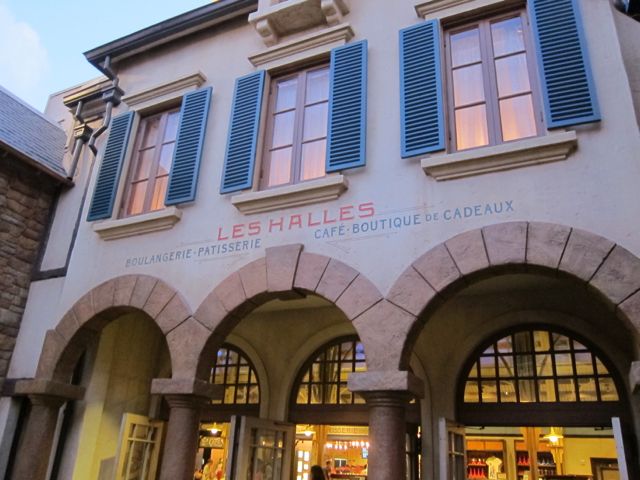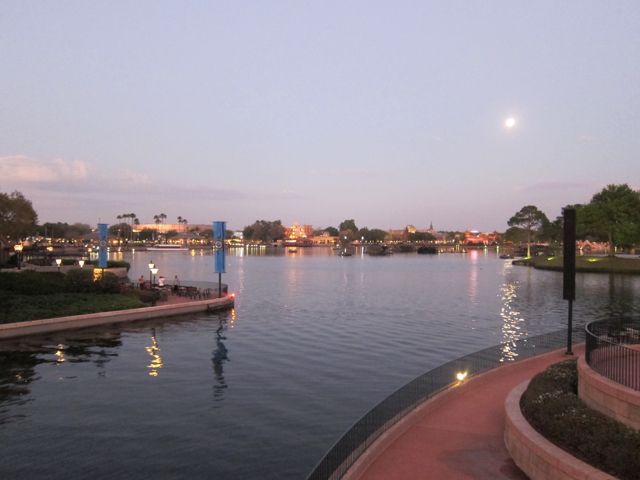 We kept going clockwise through the rest of the pavilions.
I want a Duffy topiary!
There were just always so many people gathered around the Anna and Elsa topiaries.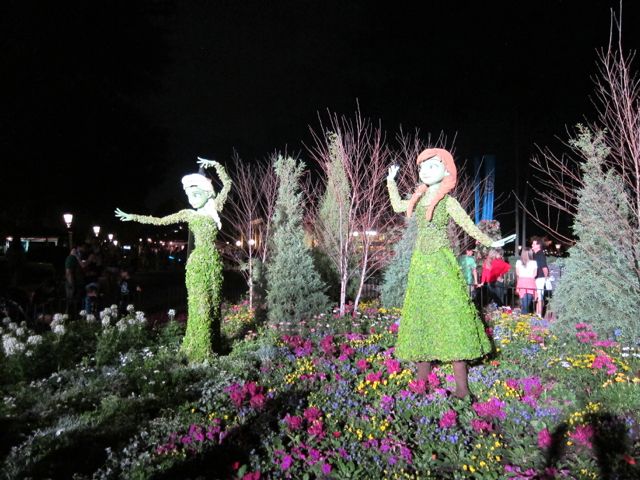 We rode Spaceship Earth again because there's no such thing as too many rides on that attraction.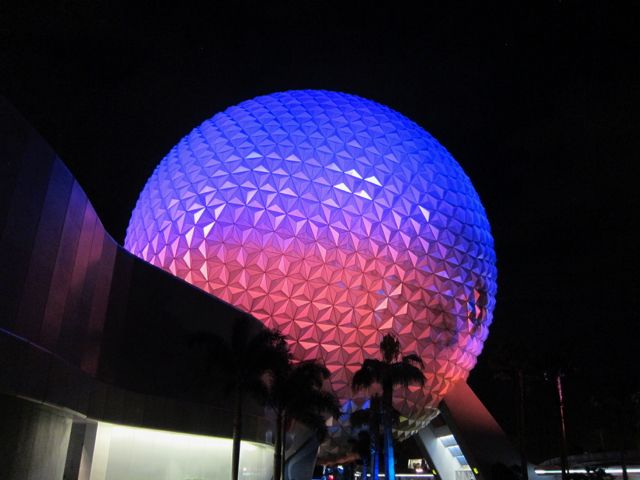 We also went to get some soda at Club Cool.
And we got our first cronut at the Refreshment Port!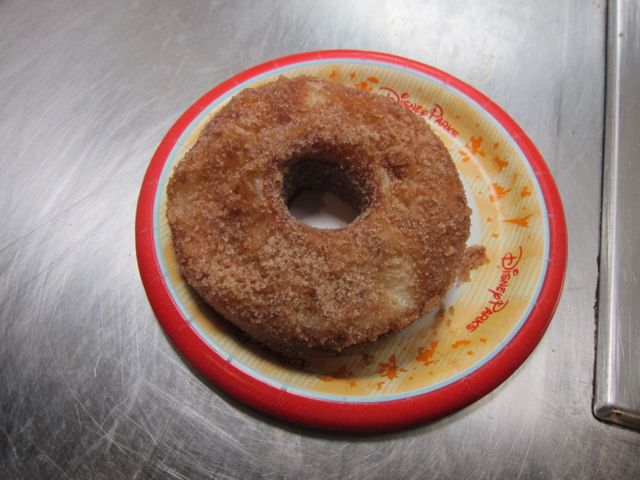 That was delicious! And even looking at this picture makes me really want another one.
We had gotten FP+ reservations for IllumiNations, but we learned that it's a terrible use of a Fastpass. There was a crazy long line of people waiting to get into the viewing area more than an hour before the show (which thoroughly defeats the point). So we nixed that idea and just found spots for ourselves elsewhere along the lagoon.
I think we ended up in Norway, which was a pretty great location. I'm not sure if we had even watched IllumiNations on our last trip, which means it might have been upwards of five years since the last time we'd camped out along the lagoon. I'm always of two minds about this show. On the one hand, I love the music and the general vibe of the show. But on the other, I think the whole globe section doesn't play super well because the globe is dwarfed by the sprawling lagoon (and it goes on too long). I'm sure that the show won't be around forever, and I will miss it when it goes away, but it's not like it's perfect as is.
When IllumiNations had concluded, the park officially closed, so we headed back toward our hotel. We took the monorail back, which continued to feel like a novel experience.
We made it back to our room, and I think we probably went to the hot tub before turning in for the night.
Previous Post | Next Post
Table of Contents
Support the Wandering Mouseketeers! Do your online shopping via our Amazon link!
Follow



Share