Chapter 25
Dinner and Second Dinner and Third Dinner and…
---
Previous Post | Next Post
Table of Contents
We wanted to poke in at the Festival Center, but it was closed for the day.
So we walked over toward Starbucks instead. This was our first time going into the Fountain View location.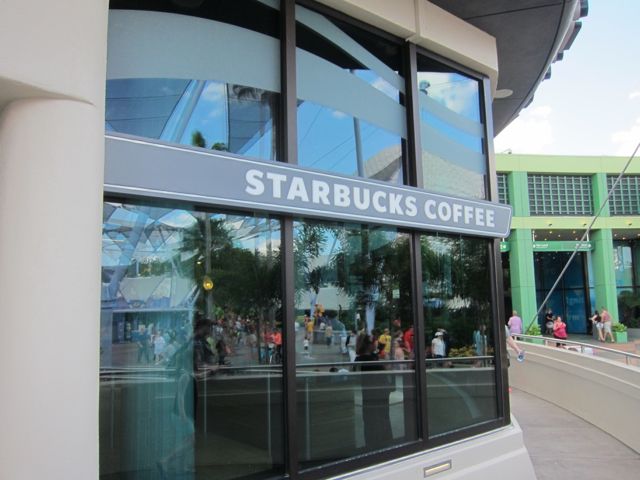 Tracy was wearing all of her Alex and Ani bracelets today (since then she has gotten many more).
We enjoyed our beverage and then started walking back toward World Showcase once more.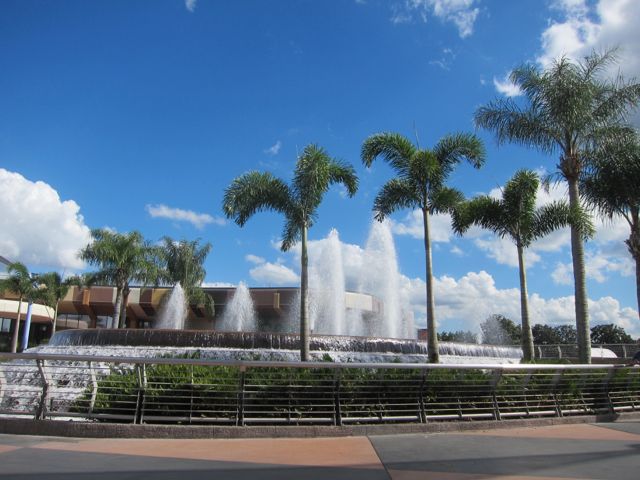 Duffy had gone in for the day, and his empty gazebo seemed to foreshadow his eventual banishment from Walt Disney World.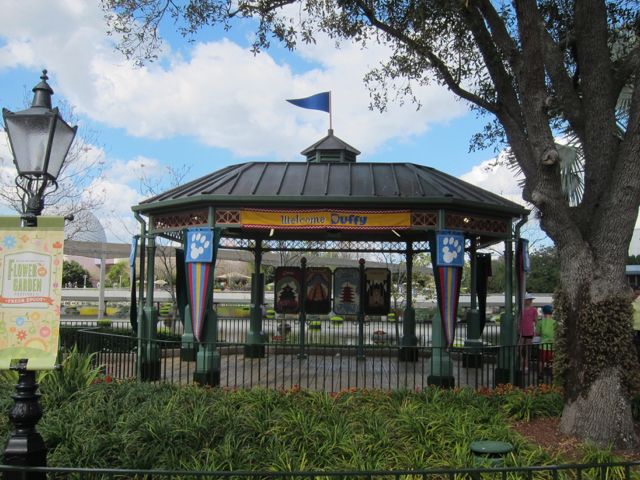 We poked into Norway again.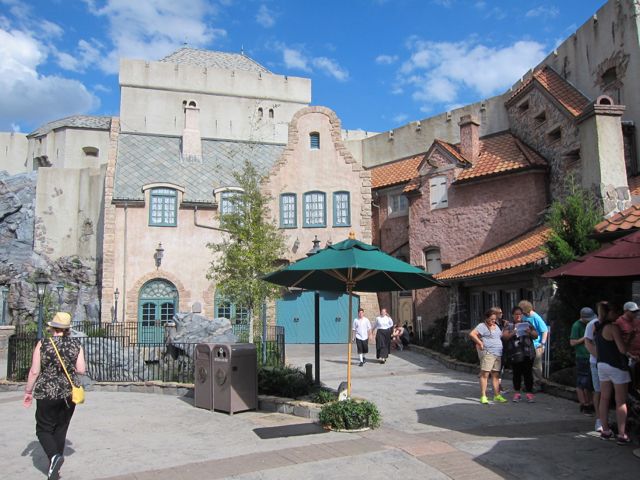 And then we continued to walk clockwise around the promenade.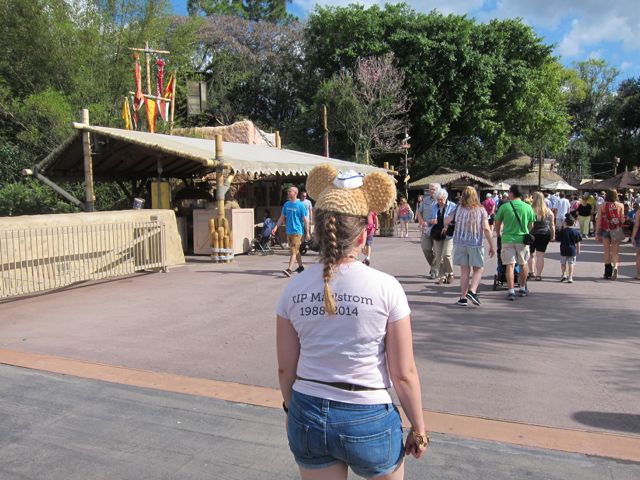 We had planned to eat several small snacks spread throughout the late afternoon and evening rather than another big meal, and so we stopped at the Florida Fresh kiosk for our first taste of the festival food offerings.
This is the Shrimp and Stone-Ground Grits, which was really tasty!
We also stopped into Germany to get another snack at Karamell-Küche.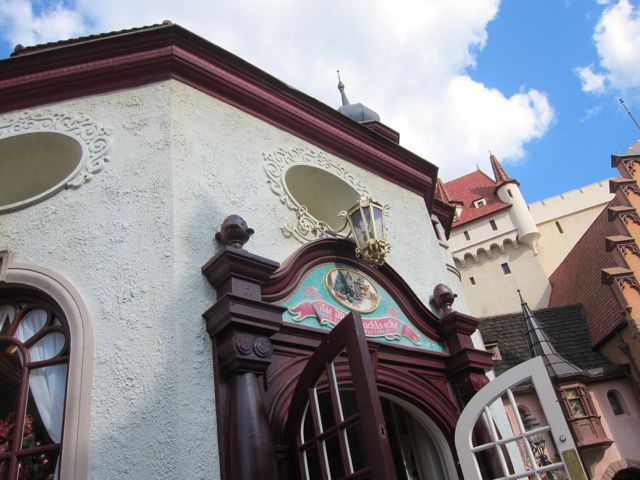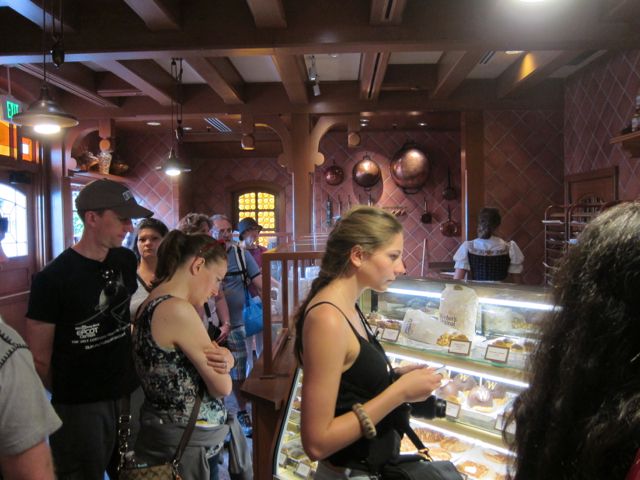 The caramel corn smelled so delicious that we had to give it a try.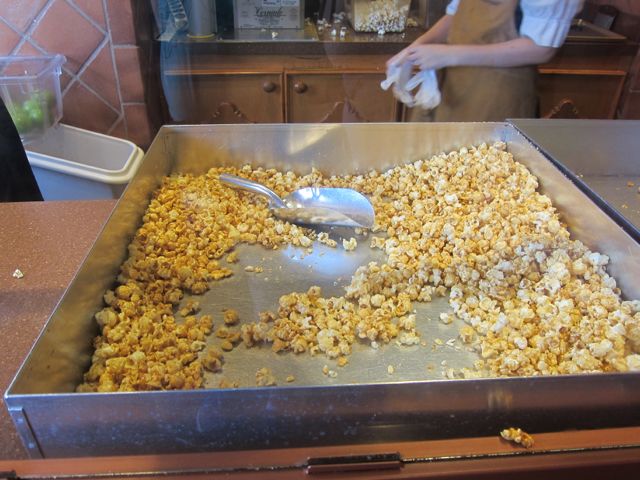 One of these days, we're going to buy a pickle ornament for our tree — it just never seems urgent when we visit not at Christmastime.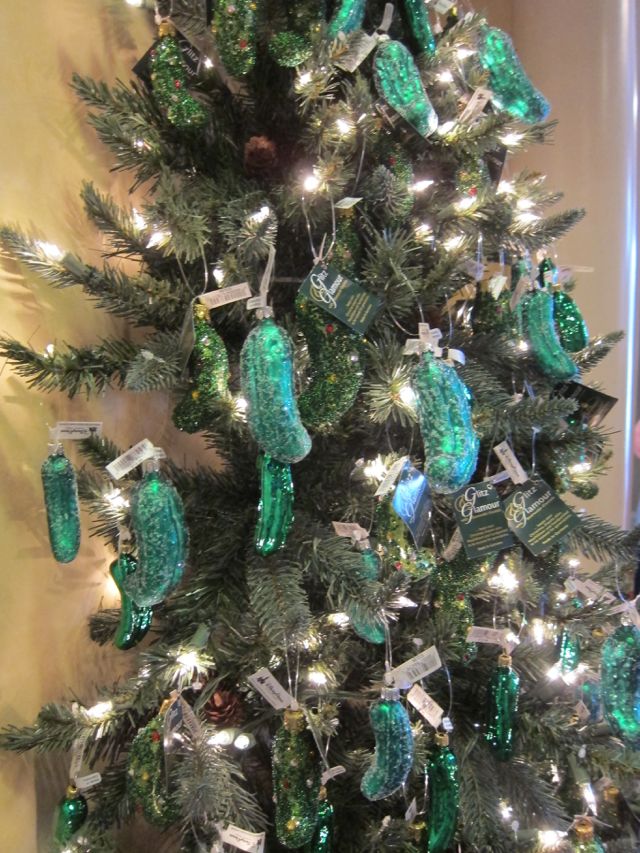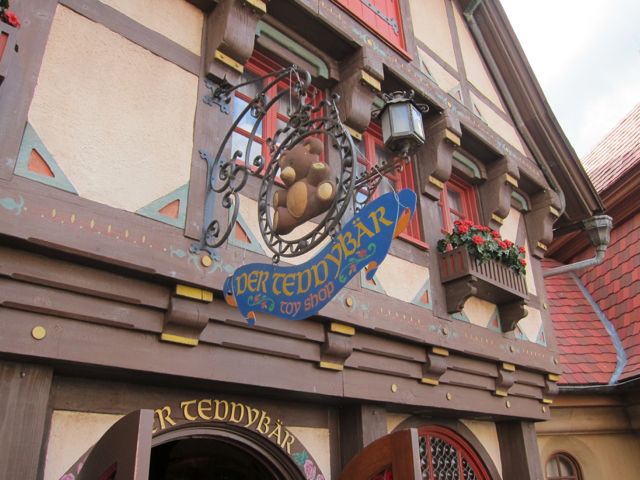 We continued to admire the various topiaries as we walked.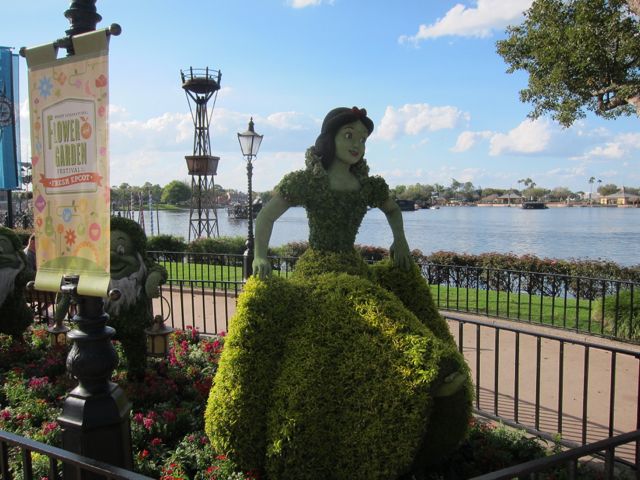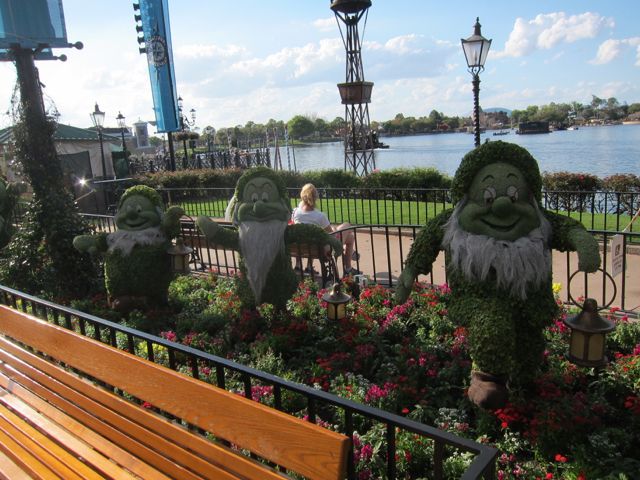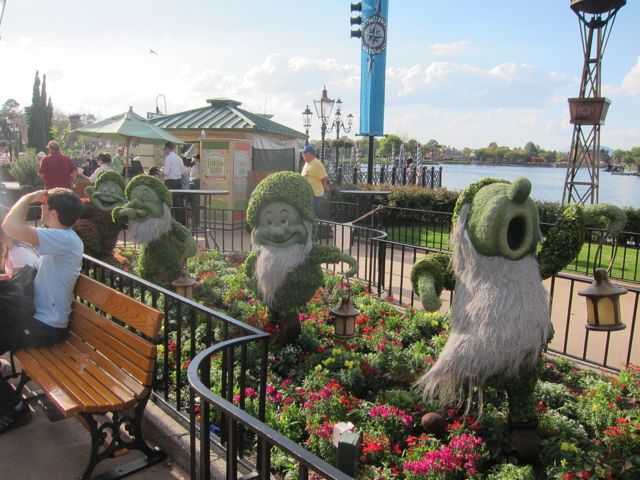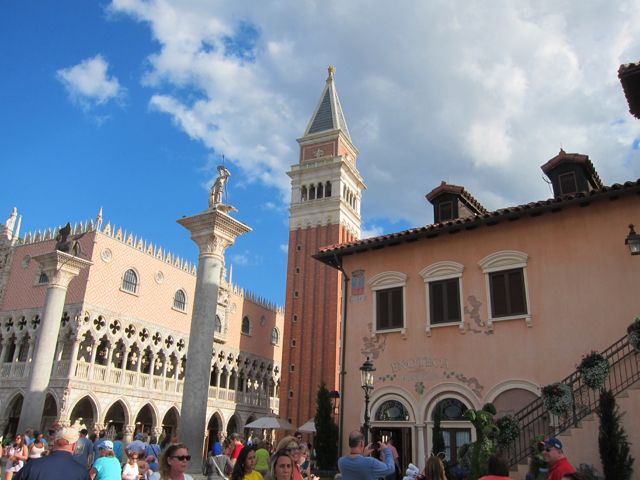 At the Smokehouse kiosk, we stopped for a drink rather than another snack. We decided to try the Sea Dog Maple Bacon Stout because it sounded weird and yummy.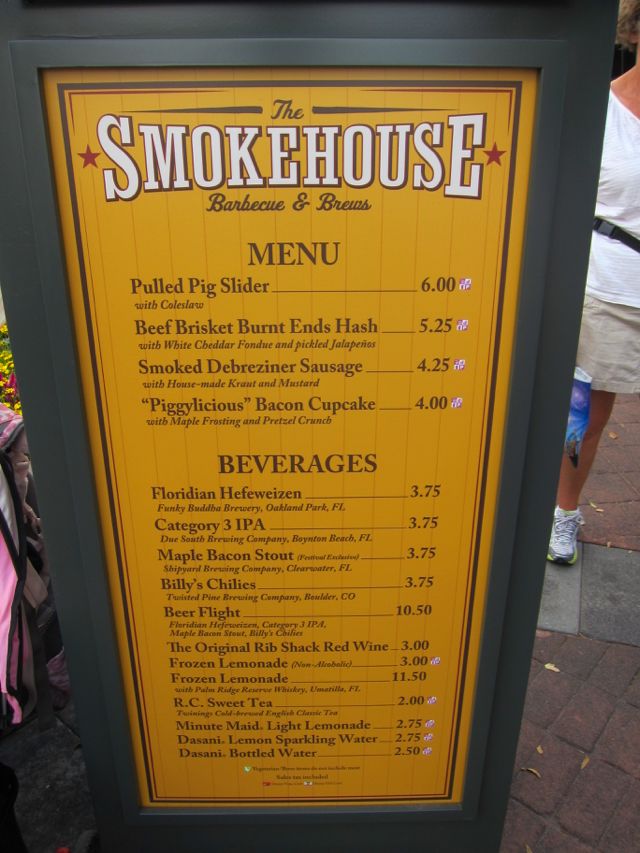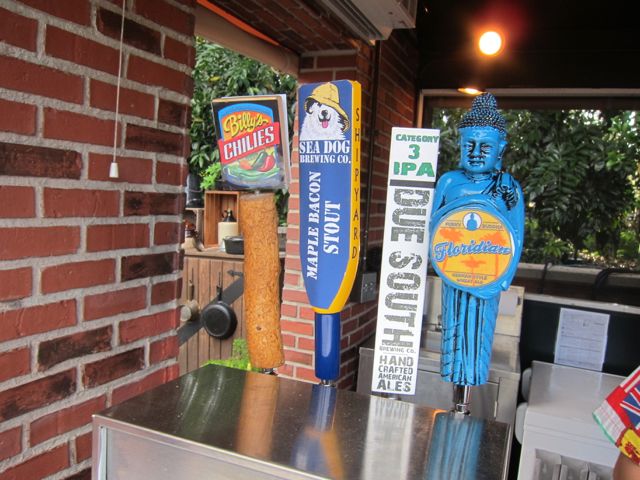 It was, indeed, weird and yummy.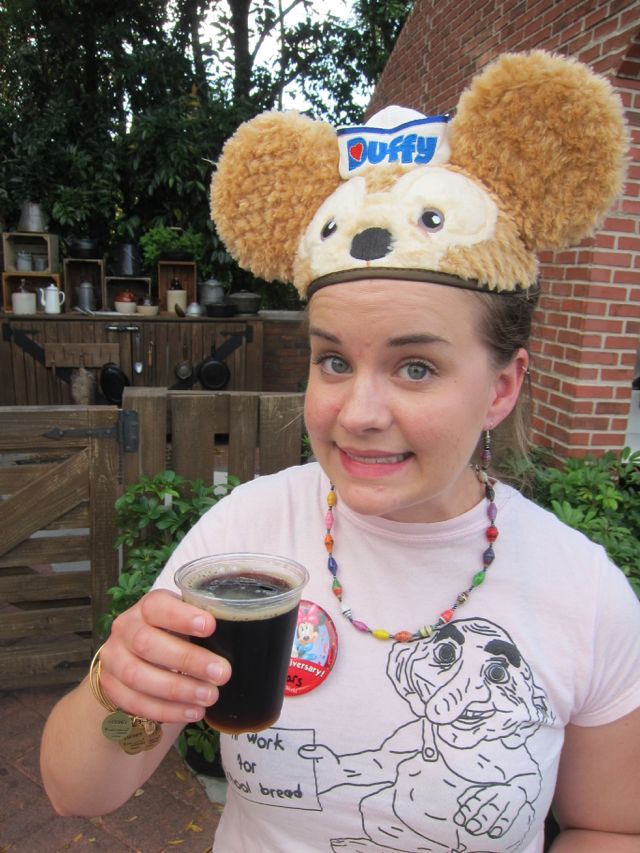 The Voices of Liberty were singing a little ditty out in front of the American Adventure, but we were glad that they were sticking to their Americana set this afternoon rather than being forced to do their pop songs.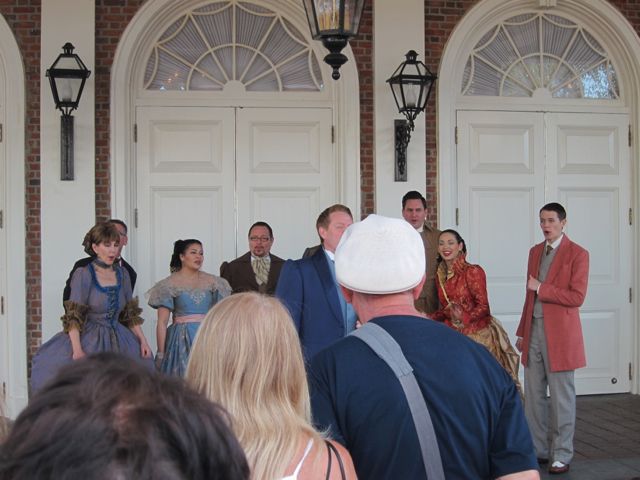 Confession time: neither Tracy nor I had ever made it through the American Adventure show without falling asleep. It wasn't that we disliked it or found it boring — we just always tried to watch in the middle of the afternoon when the air conditioning and the darkness and the comfortable seats lulled us into napping.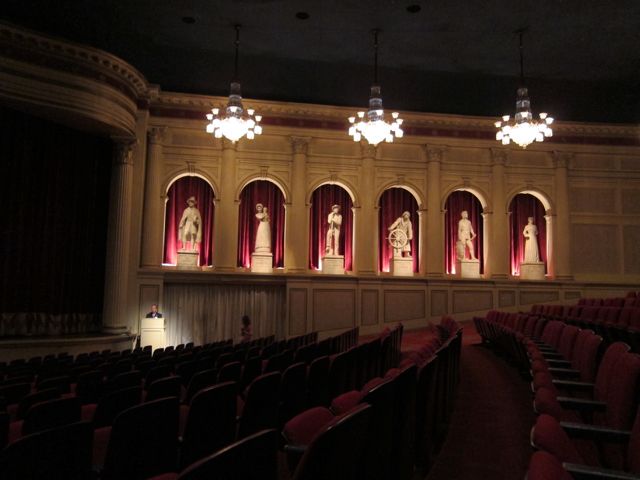 This time, I actually made it all the way through without nodding off (I almost did once or twice, but I caught myself). Tracy, on the other hand, was out after the first scene or two. On a subsequent trip, we both did successfully stay awake for the whole show, however, and we were very proud.
They had brought out the globe for tonight's IllumiNations.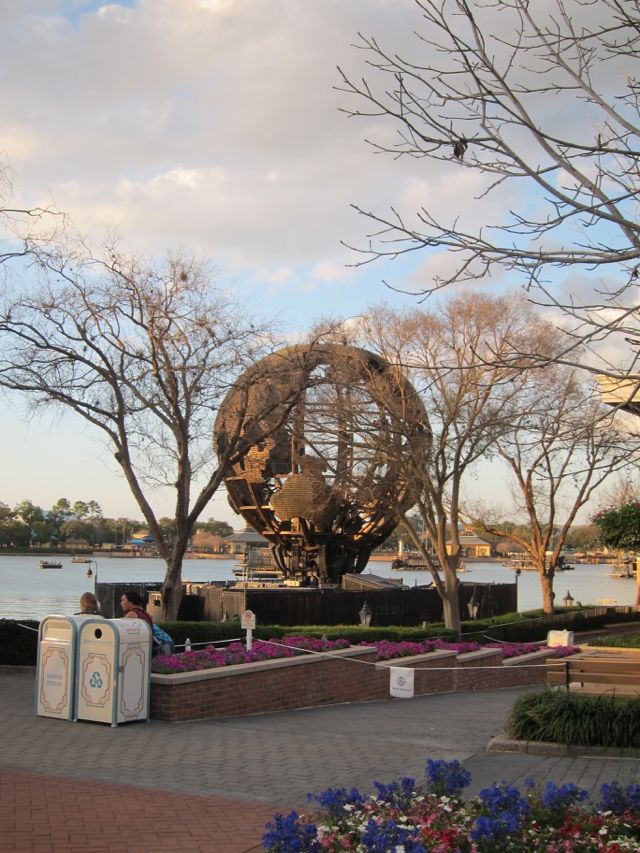 Our next dinner (number three or four?) was in Japan.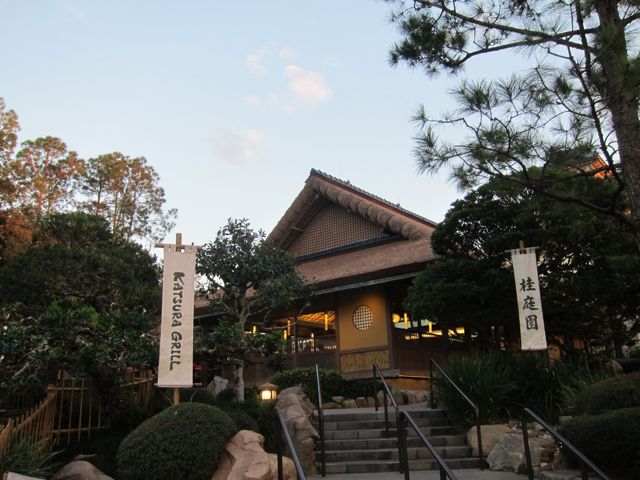 We went to Katsura Grill — probably our favorite Quick Service location in all of WDW.
There, we ordered a Beef Udon to split.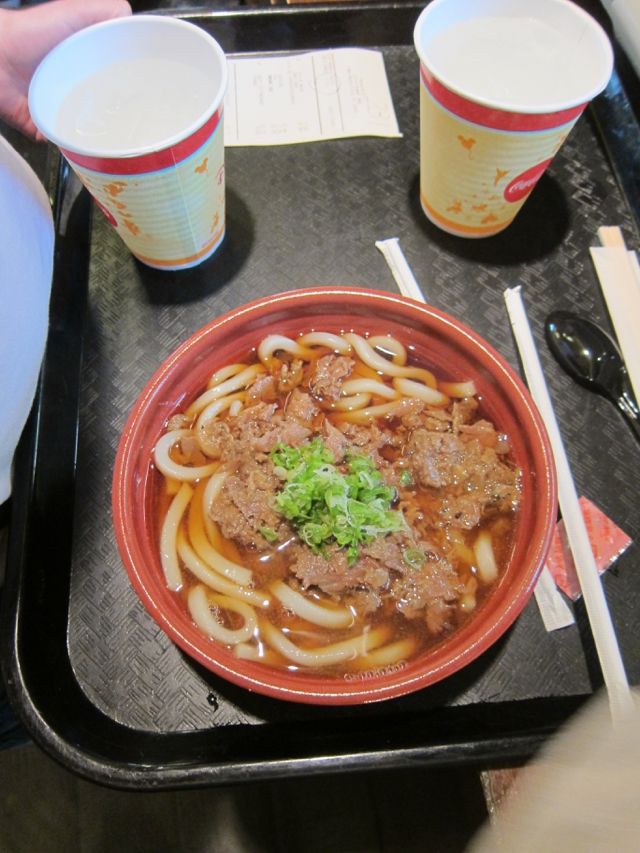 We ate outside and then admired the koi on the way out.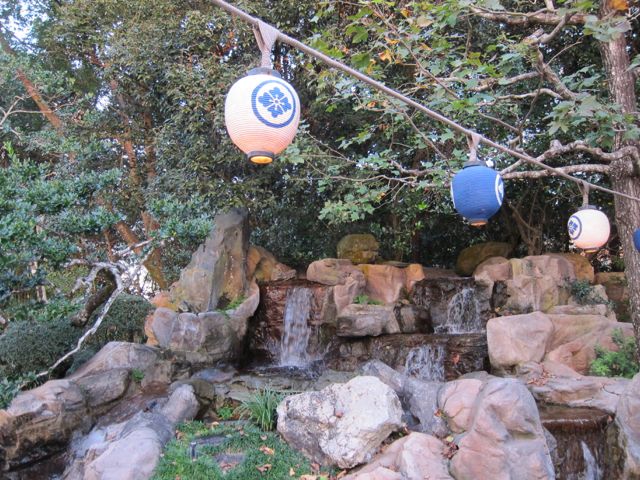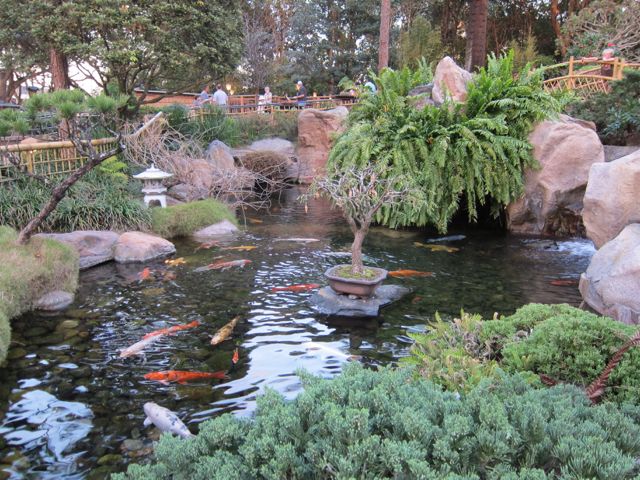 The sun was starting to set on Epcot.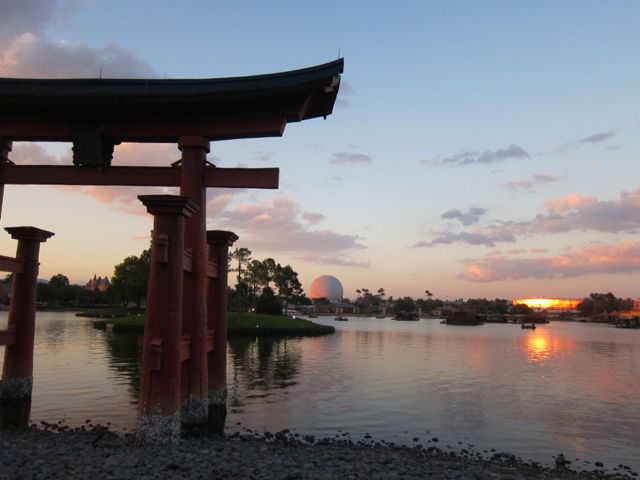 We were feeling pretty happy with our food choices on the day overall. Everything had been quite delicious.
Previous Post | Next Post
Table of Contents
Support the Wandering Mouseketeers! Do your online shopping via our Amazon link!
Follow



Share