Chapter 24
Mild Thrills
---
Previous Post | Next Post
Table of Contents
I had somehow never noticed that the old Epcot Center logo is on the ground in the middle of one of the large promenades.
Here are a couple more pictures showing some of the highlights of the Flower and Garden Festival.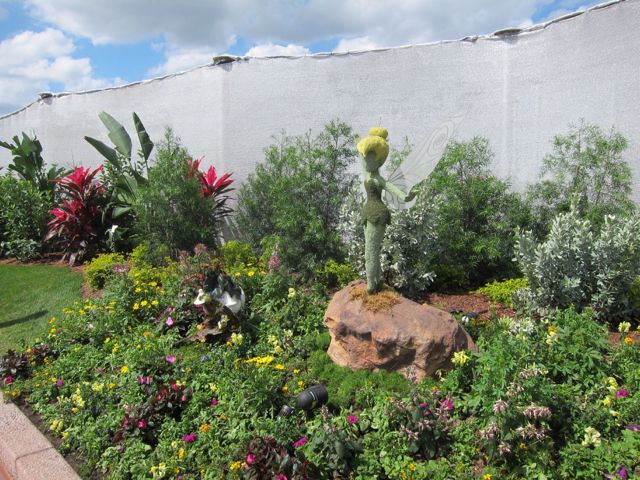 Perhaps one of my favorite sights in Walt Disney World is when a monorail goes by inside of Epcot. It just adds another layer of Disney magic on top of a park that already feels so unique.
Here are some more topiary shots.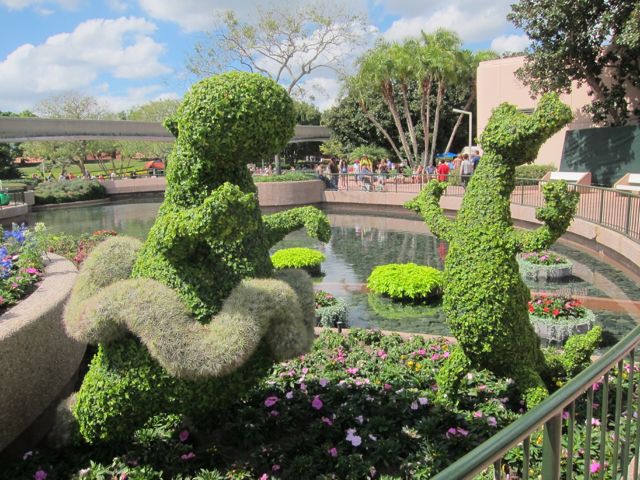 I've also somehow never noticed just how large and prominent this one palm tree is.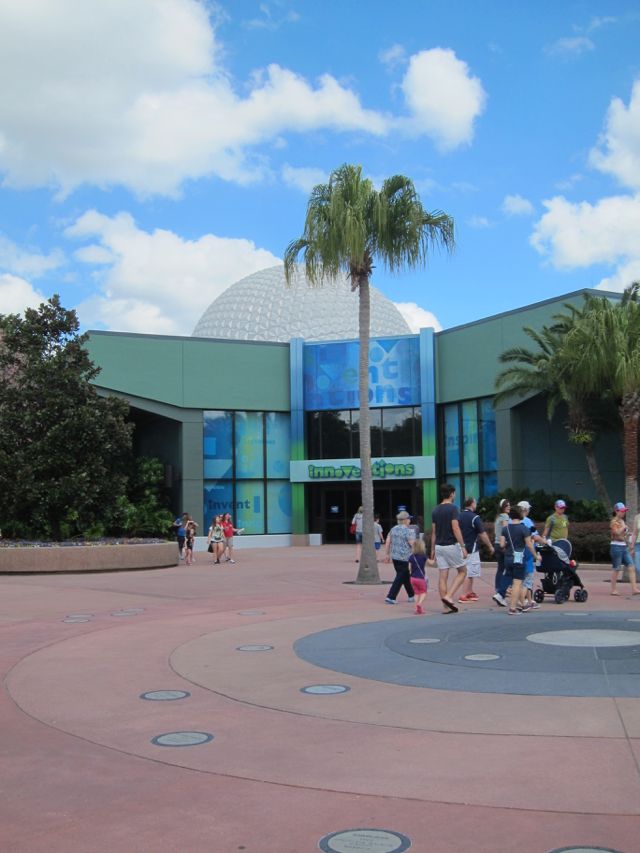 It was time to return to The Land with the actual intention of riding an attraction (rather than just eating inordinate amounts of bread pudding).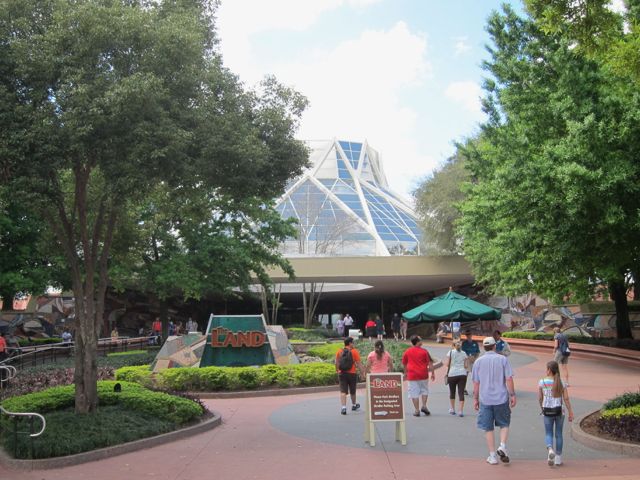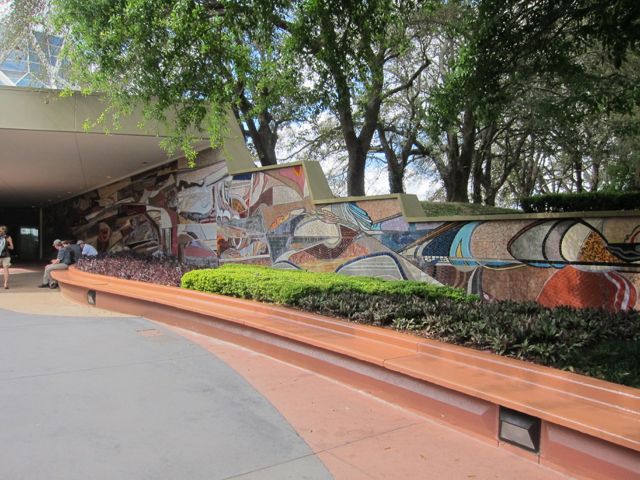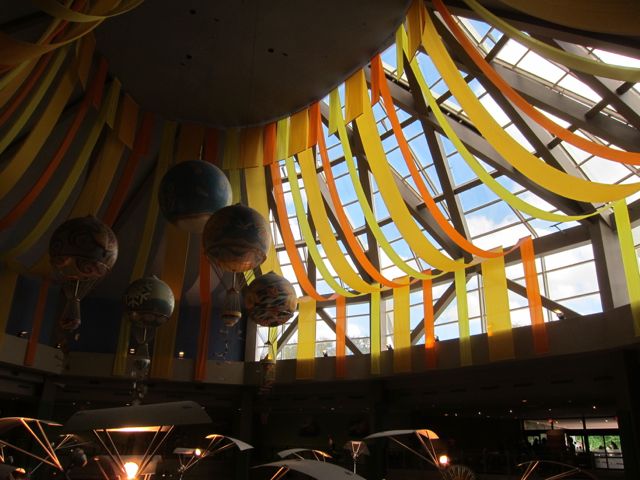 It was time for us to enjoy Living with the Land — another of my favorite attractions in this park.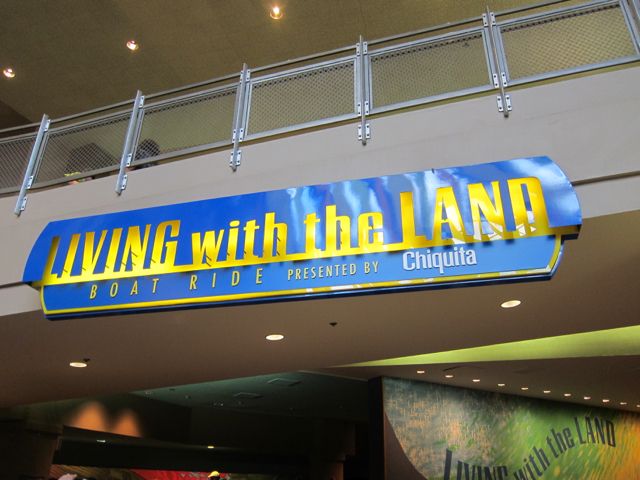 Here are some butterfly topiaries.
Another attraction we had never tried before was Sum of All Thrills.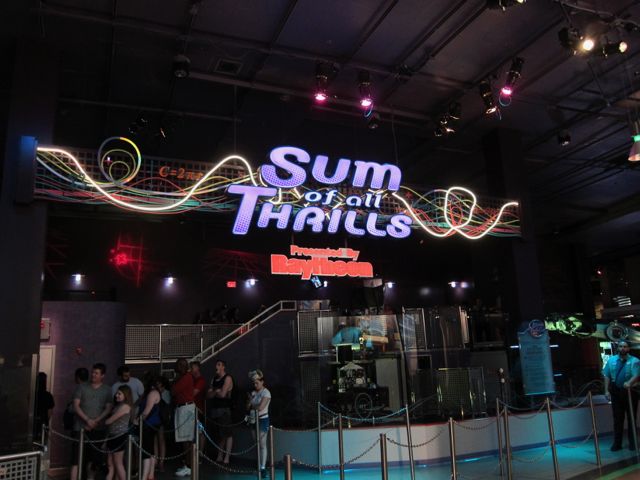 Back in the day (2008 maybe?), we tried out Cyberspace Mountain at DisneyQuest, and we knew this was at least somewhat similar.
Watching the arms in motion was pretty crazy as we got prepared to join the queue. It's super interesting that this attraction is the only one Disney got to do with the company behind Universal's Harry Potter rides (and we love that technology!).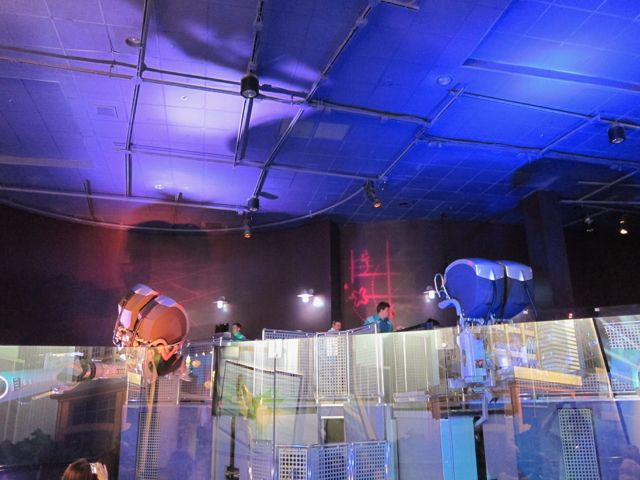 The intro video makes it clear that this attraction at least tries to emphasize the physics of roller-coaster design (which helps it fit into Epcot pretty well).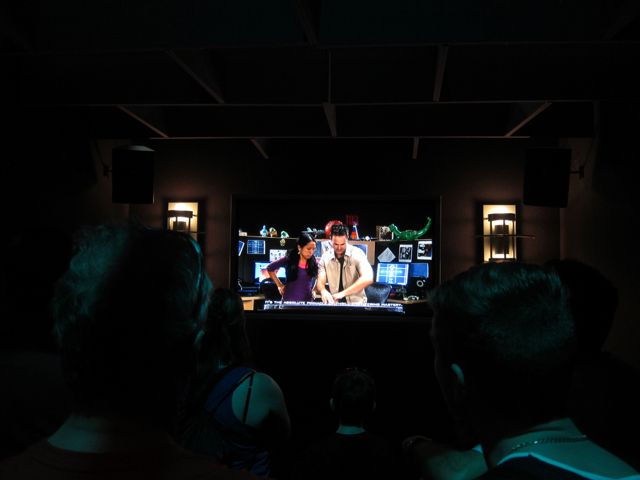 Honestly, Tracy and I were sort of wimps when we designed our personal coaster. We chose a bobsled-style ride, so it couldn't have any inversions. We figured that we could always ride again some other time and do something a bit more thrilling, but for now we didn't want to get in over our heads.
After designing the track and then waiting in another queue, there is a time when you are supposed to hand your RFID card to the cast member at the front so that they can load the correct design. When we got up there, I suddenly could not find our card for the life of me. I dug through the entire fanny pack and also emptied my pockets several times trying to find it. After a solid 5-10 minutes of looking, the cast member was trying to just send us back to the design station, but at the very last minute, I happened to come across it jammed inside of my phone case. It was a bit of an embarrassing debacle, but the crisis was averted in the end.
Our particular ride wasn't the most exciting because it was so tame, but the ride system was fun. We never actually ended up doing Sum of All Thrills again before it closed last year, but I think it was a worthwhile attraction to have in Epcot. The interactivity made it a little more special than other types of thrill rides that could come in as replacements in the future. It was also nice that it could be customized based on rider preferences. The only reason we didn't ever go again was because of the relatively long lines that could build up and the inability to use Fastpass or DAS to skip them.
Speaking of DAS, we had gotten a return time to ride TestTrack a second time this afternoon. This time, I got a few more pictures, including one of the car we designed.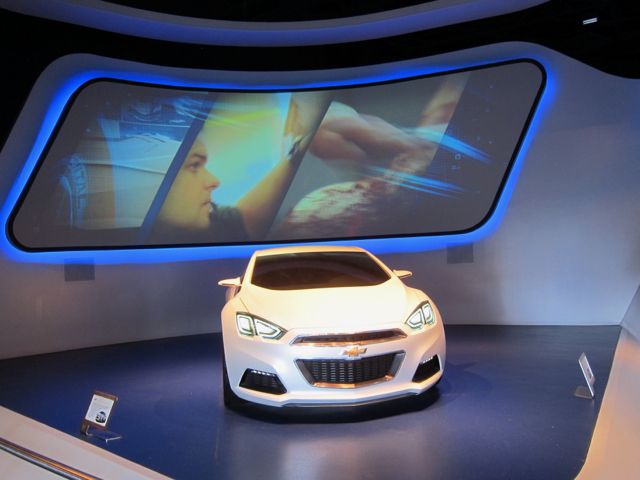 It was honestly more fun riding this attraction for a second time because we knew better what to expect and weren't comparing it to the old version of the attraction quite as much.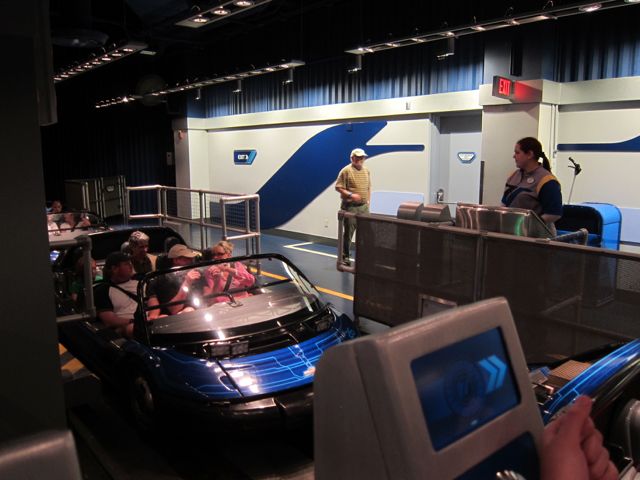 I think our score was the best out of our car.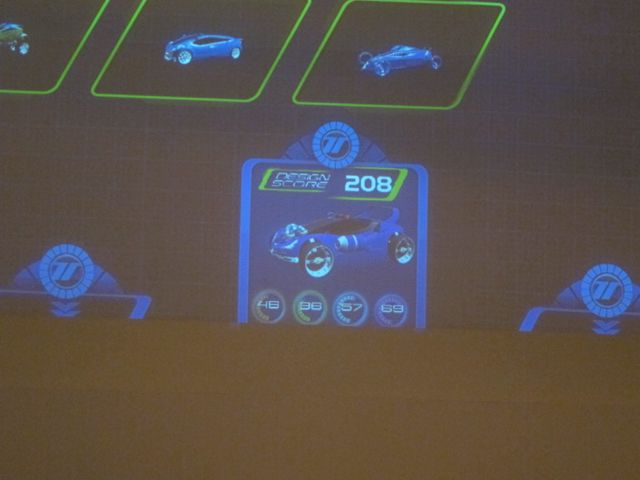 Continuing our tour of Epcot's more thrilling attractions, we went over to Mission: SPACE next.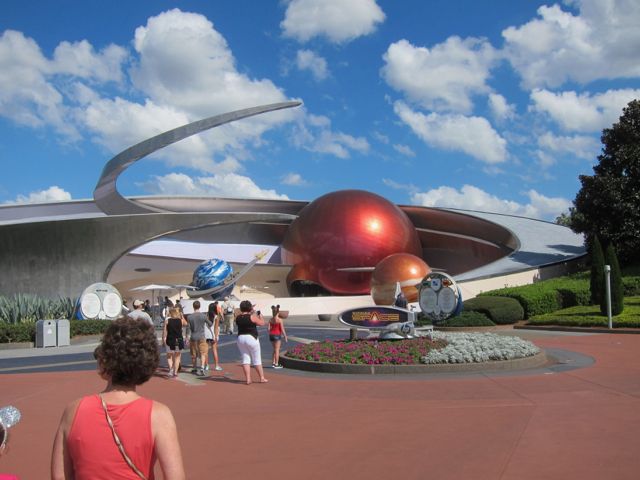 Ever since we almost lost our cookies riding the Orange version of this attraction one time, we always do Green.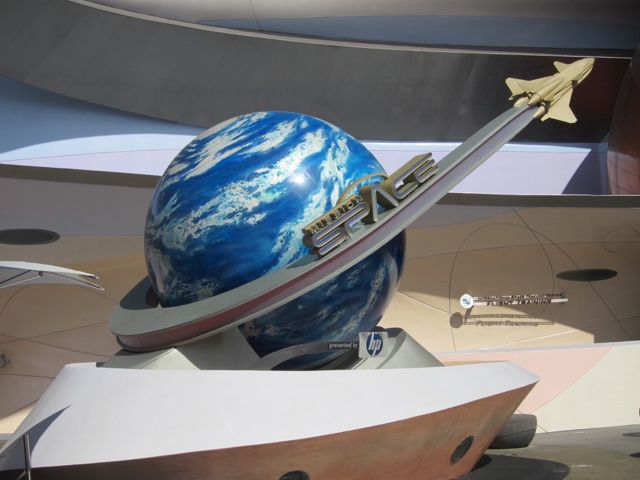 Luckily, there's also never a wait for Green.
We got to have one of our favorite experiences on this attraction when Tracy and I were the only ones in our "rocket." That meant we could feel free to yell and scream at things just to make ourselves laugh, and we got to both try to slam the buttons for the non-existent Navigator and Engineer in addition to our own.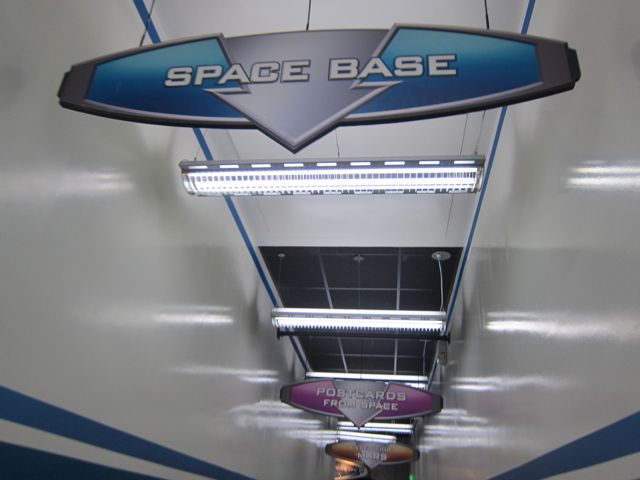 Remarkably, our two-person flight crew made it to Mars alive, and we headed back out into the Epcot sunshine.
Previous Post | Next Post
Table of Contents
Support the Wandering Mouseketeers! Do your online shopping via our Amazon link!
Follow



Share