Chapter 72
Disappointments… and Cats
---
Previous Post | Next Post
Table of Contents
(Originally posted October 8, 2013)
Hopping back to Disneyland, we got a Matterhorn Macaroon and ate it on the porch at Jolly Holiday.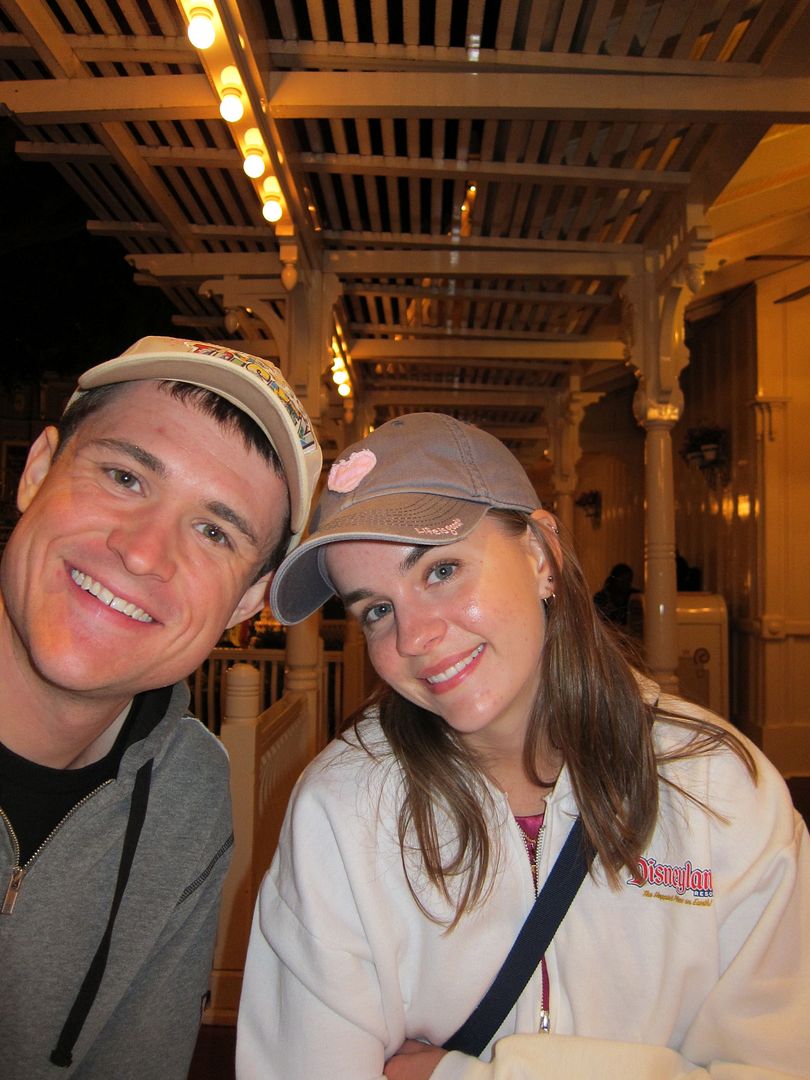 While we sat there, Remember… Dreams Come True started, and we had a pretty decent view considering we didn't really think we would be able to see the fireworks at all.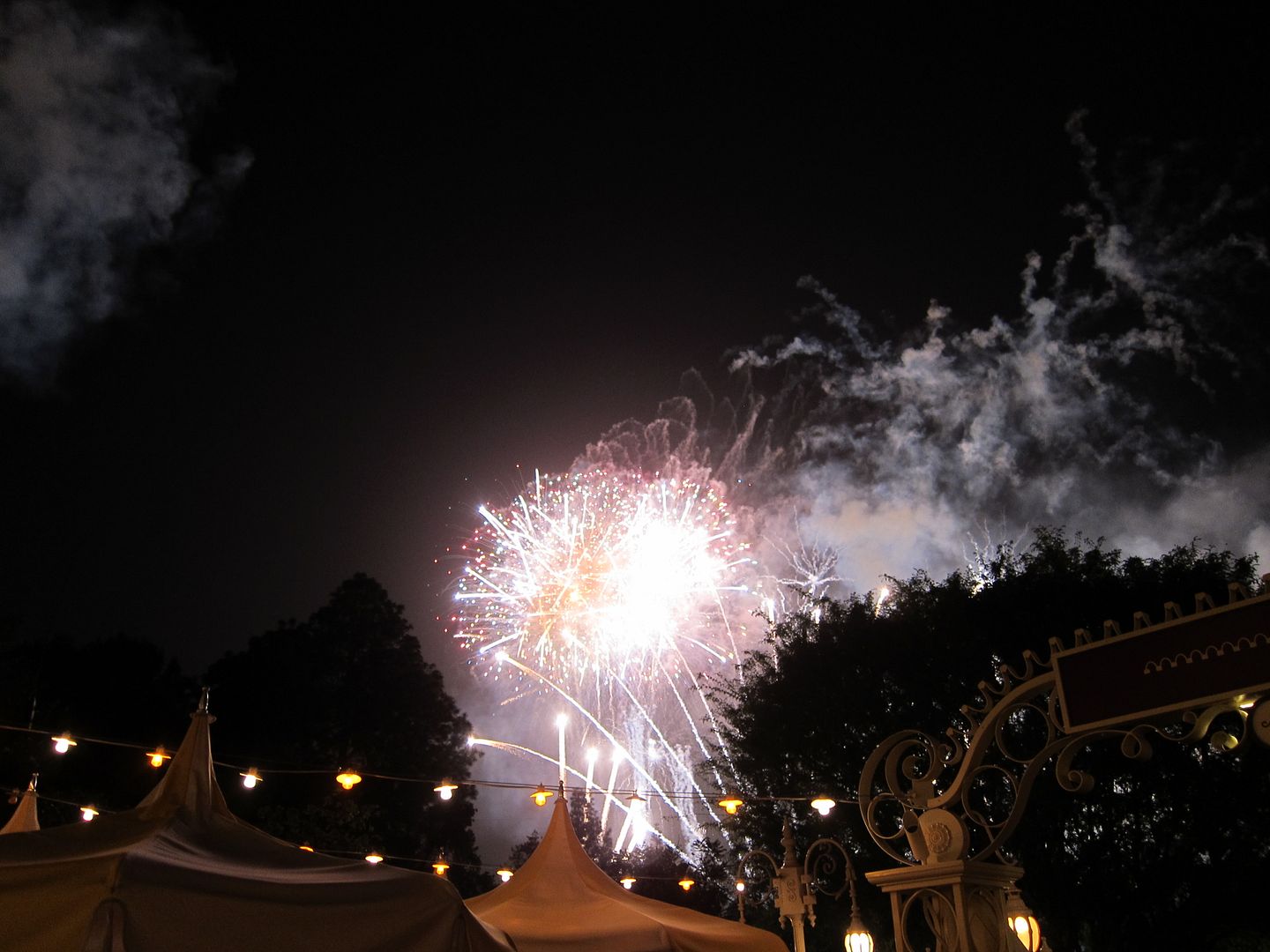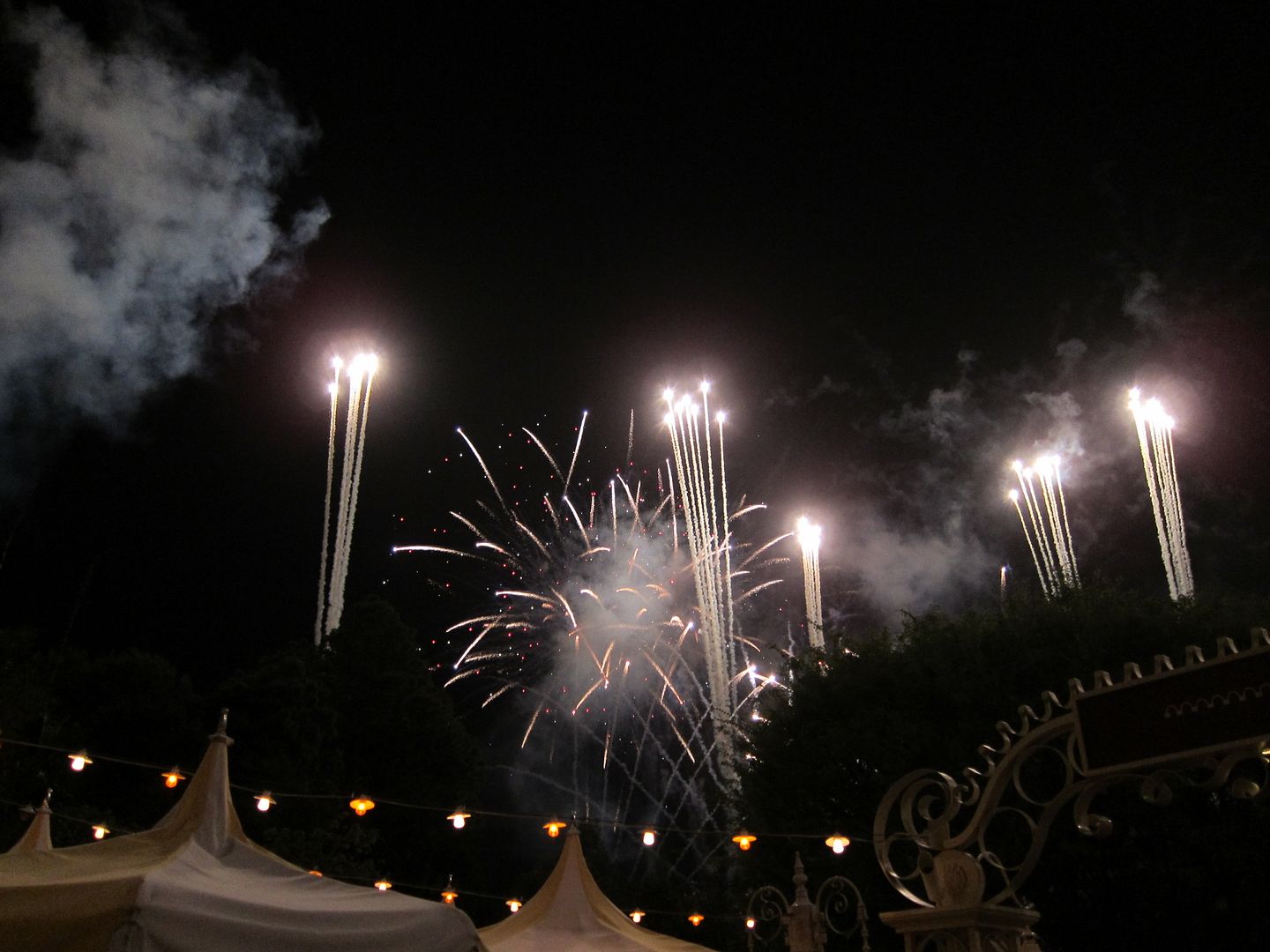 Once the fireworks ended, we headed over to New Orleans Square and got in the standby line for Pirates. While waiting, I remember reading Twitter and seeing @DeeMagicGurl (who writes the blog "Tales of a Disneyland Cast Member") revealing her story about how she got injured on the job at the Grand Californian and how she had to sue Disney because they were refusing to pay her medical bills. Her Twitter revelation came because Disney had finally agreed to settle the suit, but it came at the price that she would never be allowed to work for the company again. The reason I bring this all up is because I remember that during that whole Pirates ride I couldn't concentrate on what was going on around me, but instead I was focusing on how awful that whole experience sounded. Sometimes it really stinks to be reminded that Disney is a corporation with lawyers who are more interested in money than the wellbeing of their employees. Obviously, I still love Disney, but it was one of those slightly bitter pills to swallow, reading about what was obviously a really bad move on the part of the company.
Shaking it off, we headed over to Tomorrowland and rode Space Mountain. Here's our scared-kitty pose for the picture.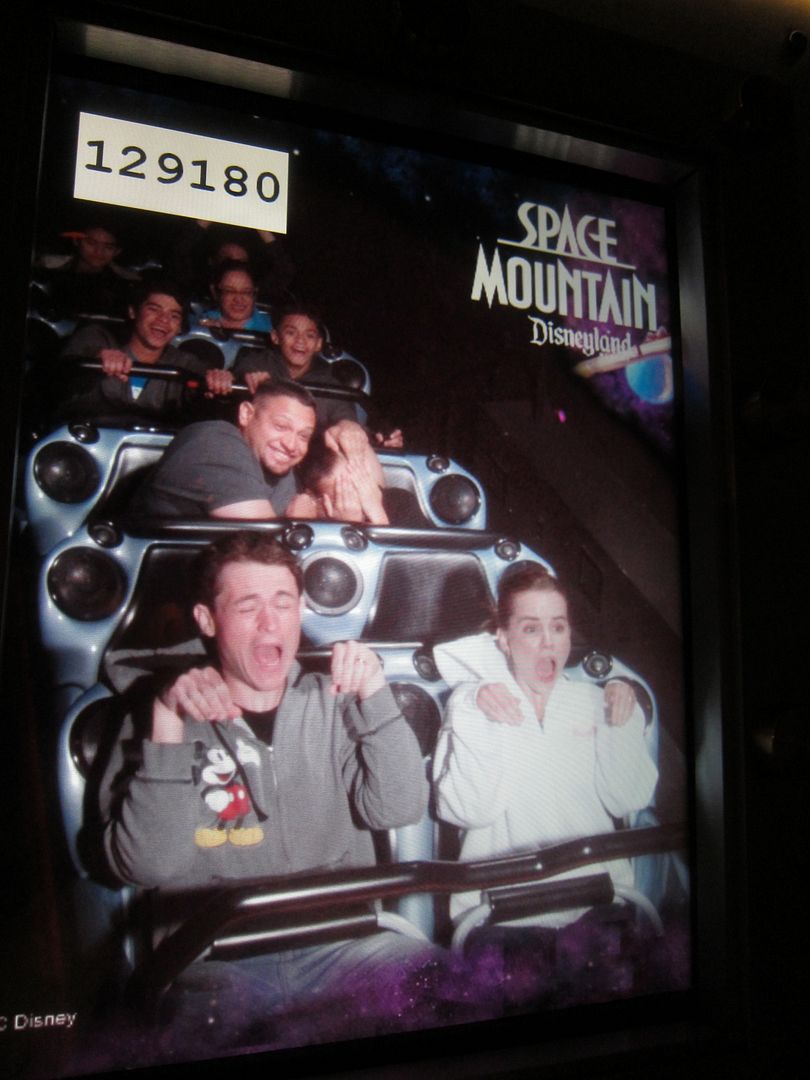 Heading to Fantasyland, we rode the King Arthur Carrousel, and this time I got Jingles! Here are some better pictures of her.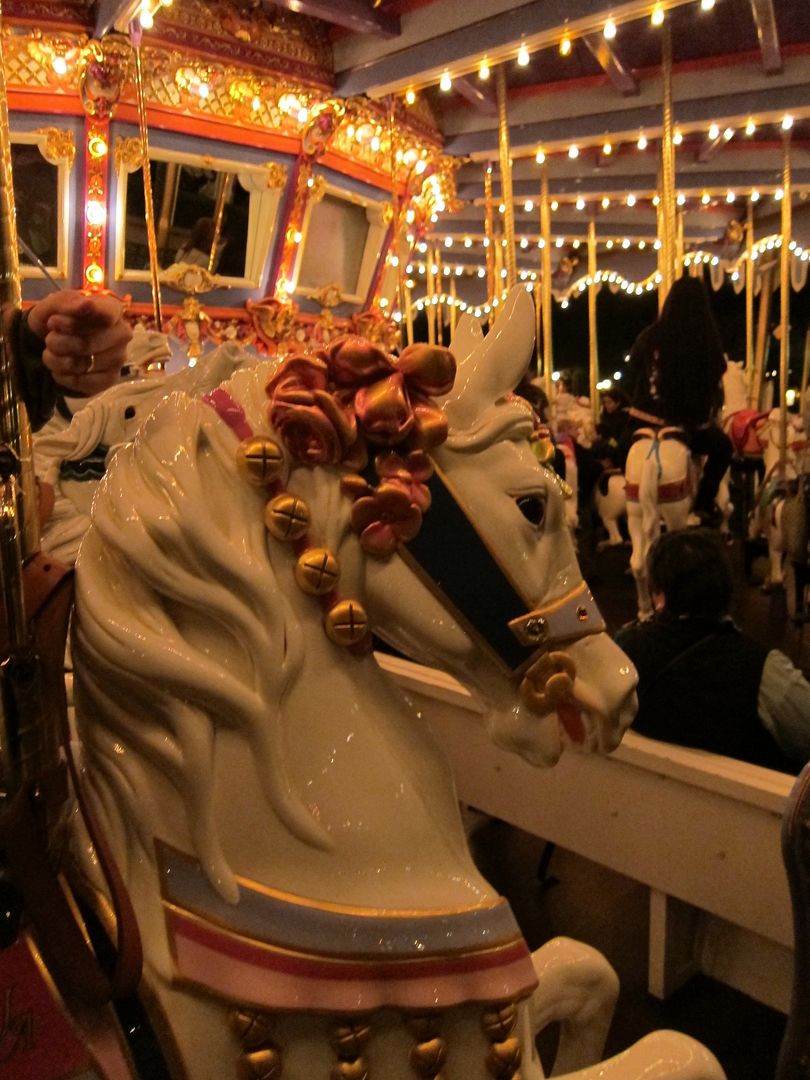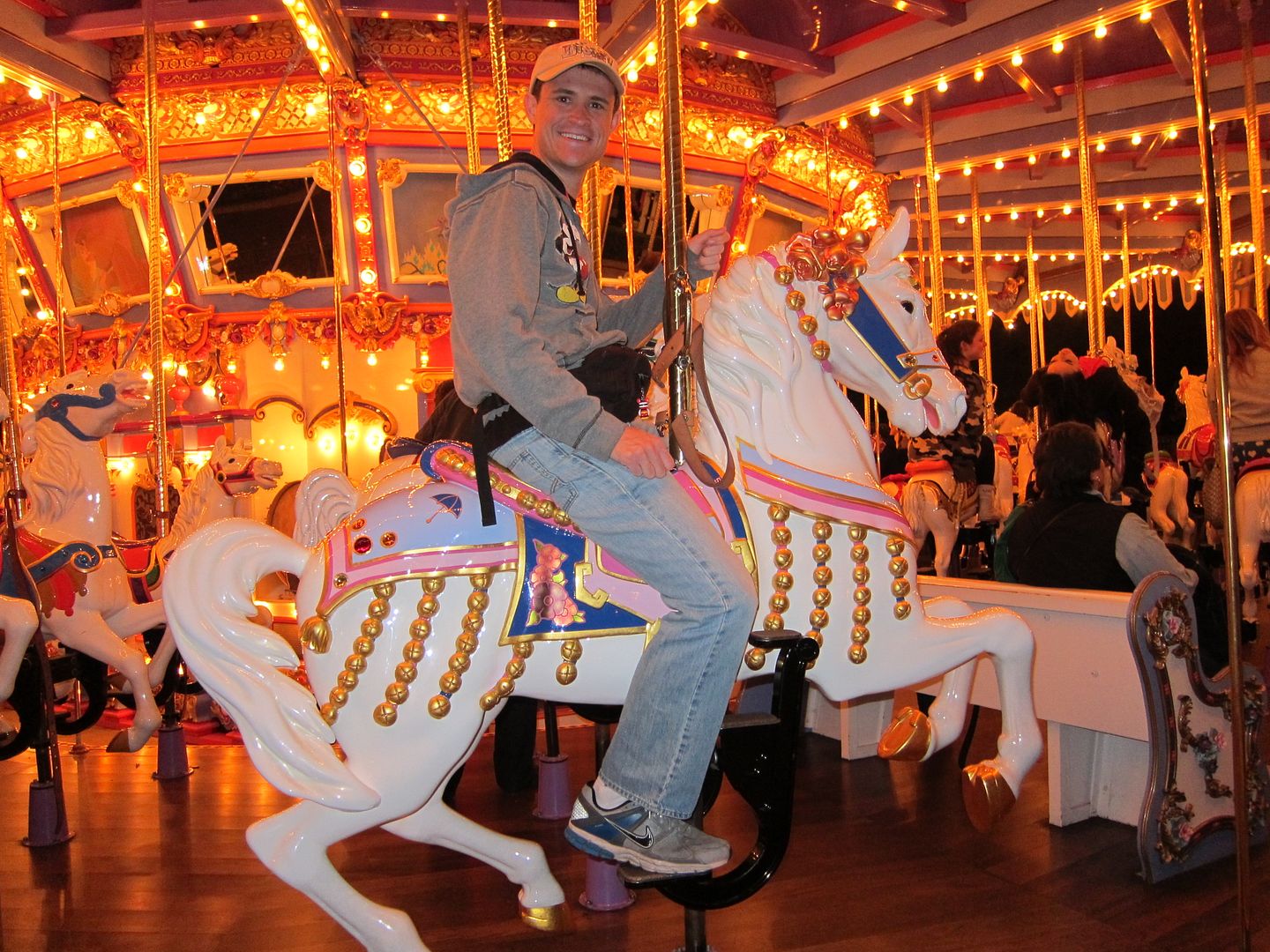 After riding the Carrousel, we went on Mr. Toad and Peter Pan before heading out. We saw a Disneyland Cat on the side of the tram, but I couldn't get a picture of him.
Knowing how awful our parking spot was, I wanted to see how far of a distance it was from the tram to our car, so I pulled up the RunKeeper app. According to the GPS tracker, it was 0.35 miles total, which is pretty crazy considering that was just the length and width of the garage. We hoped we wouldn't have to park in that spot again any time soon.
That Friday, we took a moment to realize that it was the last non-holiday weekday that we would be able to spend in the parks in the foreseeable future. It also happened to be the one-month anniversary of getting our passes. I'm sure that reading about it, you might think it seems like we had already been AP-holders for an eternity, but the month really did fly by for us.
We arrived at the resort after lunch, parking at Toy Story of our own accord since we were afraid Mickey and Friends might be closed. The shuttle took a little while, but we got to the main entrance eventually. When we got to Disneyland, we were greeted by a very exciting sight—Main Street Station had reopened!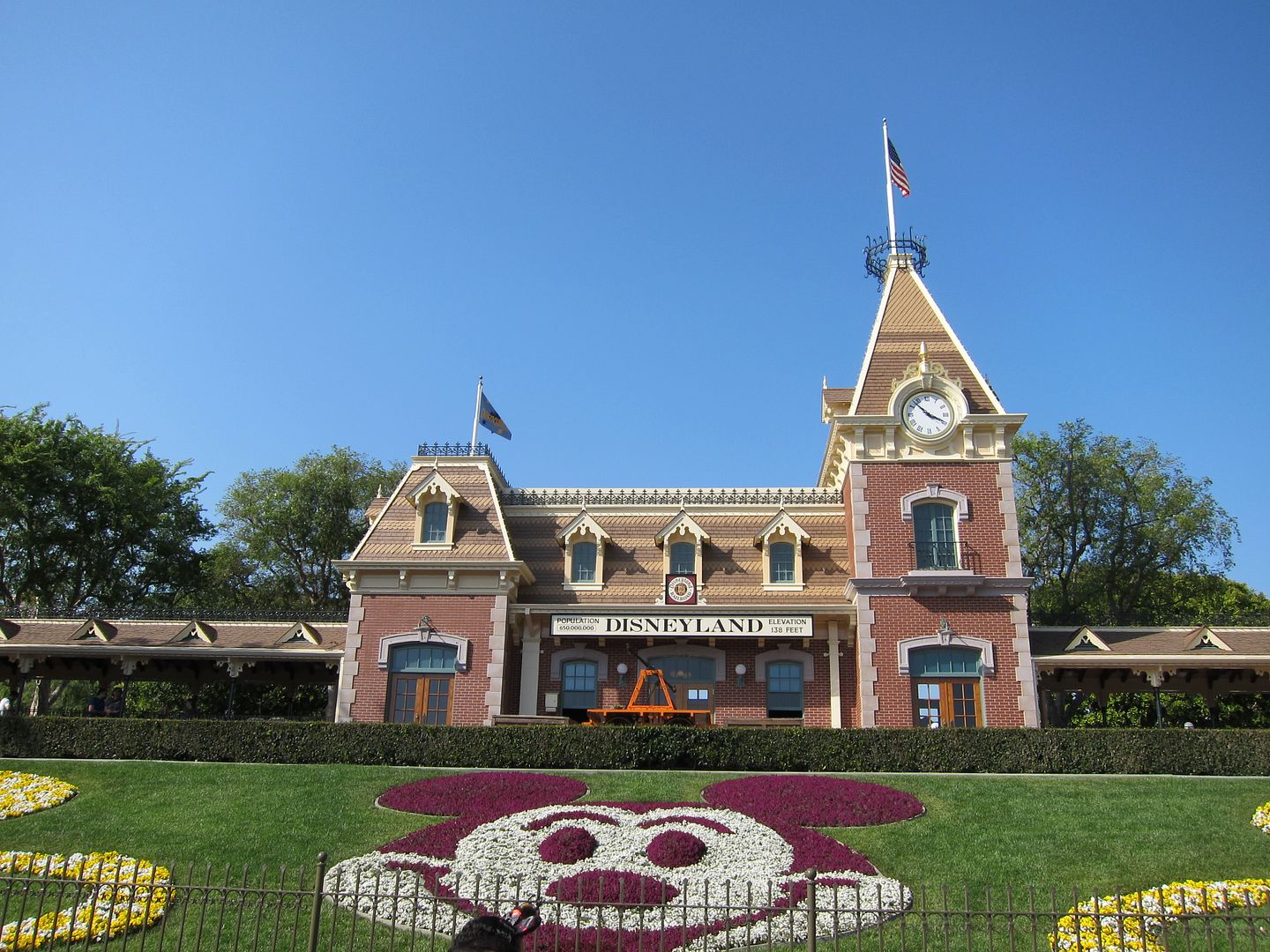 We would be back to take a little tour of it before long, but for now, the parade was about to start, so we booked it over to Tomorrowland. We rode Star Tours and noticed poor Rex broken in the queue.
I always enjoy this droid's jokes even though I've heard them hundreds of times.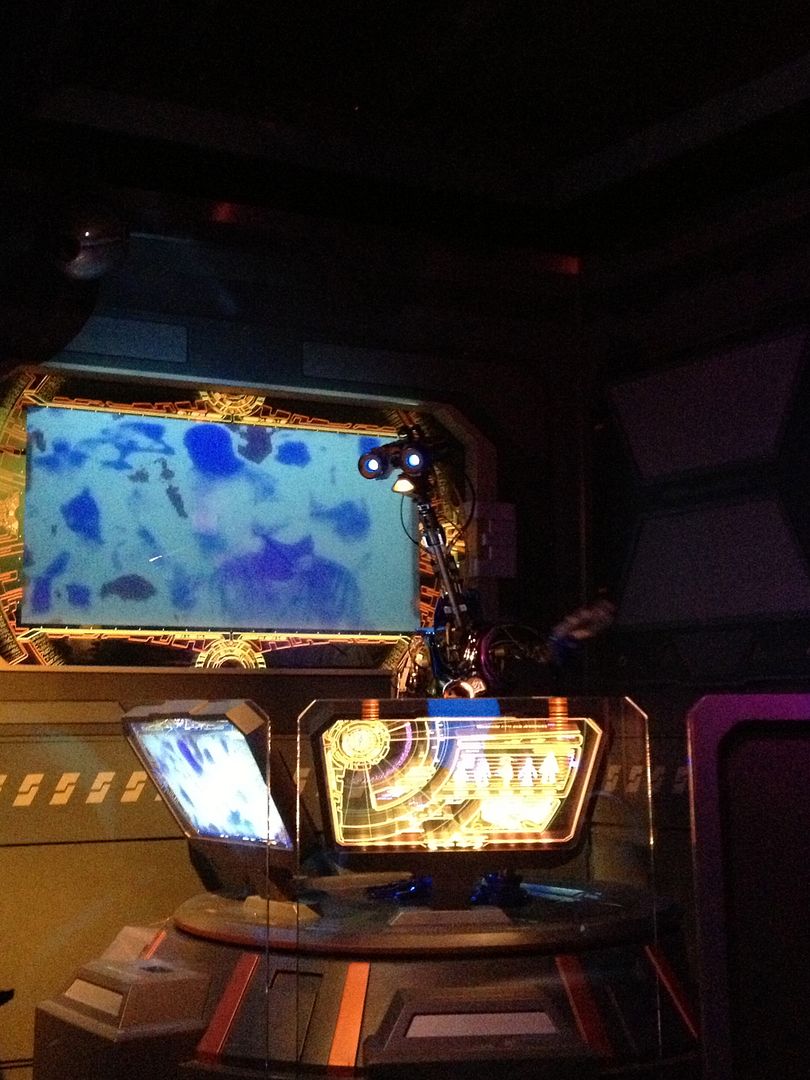 Next, we wanted to go visit Pancho and the rest of the crew at Big Thunder Ranch, so we braved our way across the Soundsational route to make it over there. Of course, Pancho was in jail (in this first month, we hadn't gotten to pet him once!)
We actually felt really bad for him because he was pacing and kept "hee-haw"-ing. I think he wanted to go back to Circle D.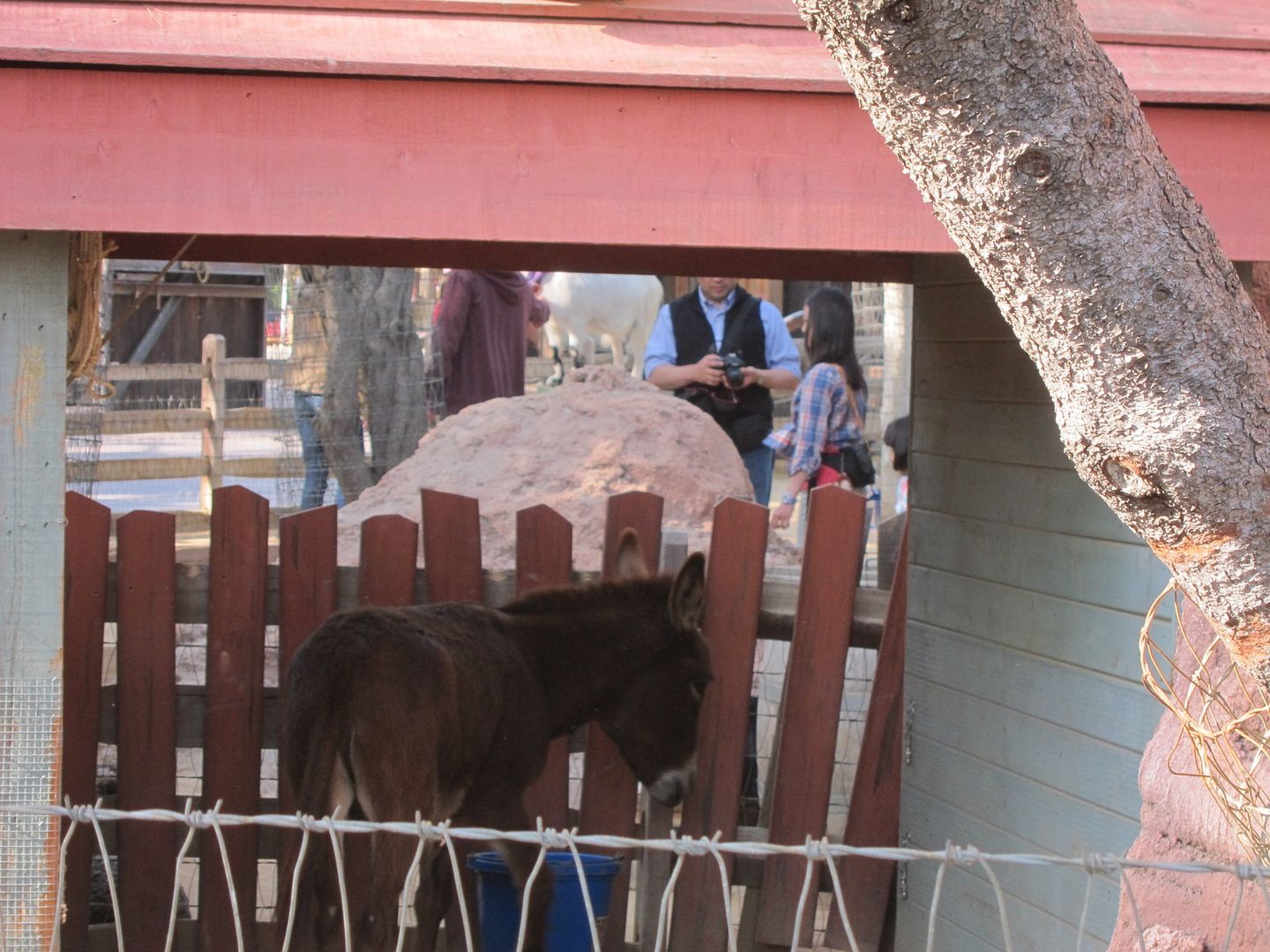 This sign had just been installed at the entrance to the ranch, and we liked it.
While we couldn't pet Pancho, Venus the horse was in one of the pens where we could meet her, and she was very content being patted.
After getting our fill at the Ranch, we took the Big Thunder Trail into New Orleans Square. We wanted to ride Pirates, but the line was too long yet again, so we "settled" for the Haunted Mansion instead.
By this time, we were hungry. We decided to eat dinner at a restaurant we hadn't tried since moving here, but which we had liked on our vacation a couple years ago—Rancho del Zocalo.
I've often heard the argument that Rancho is a poor excuse for Mexican food when you're living in Southern California, but we still have really liked everything we've gotten there. This time we got the Carne Asada and Red Chile Enchilada Platter.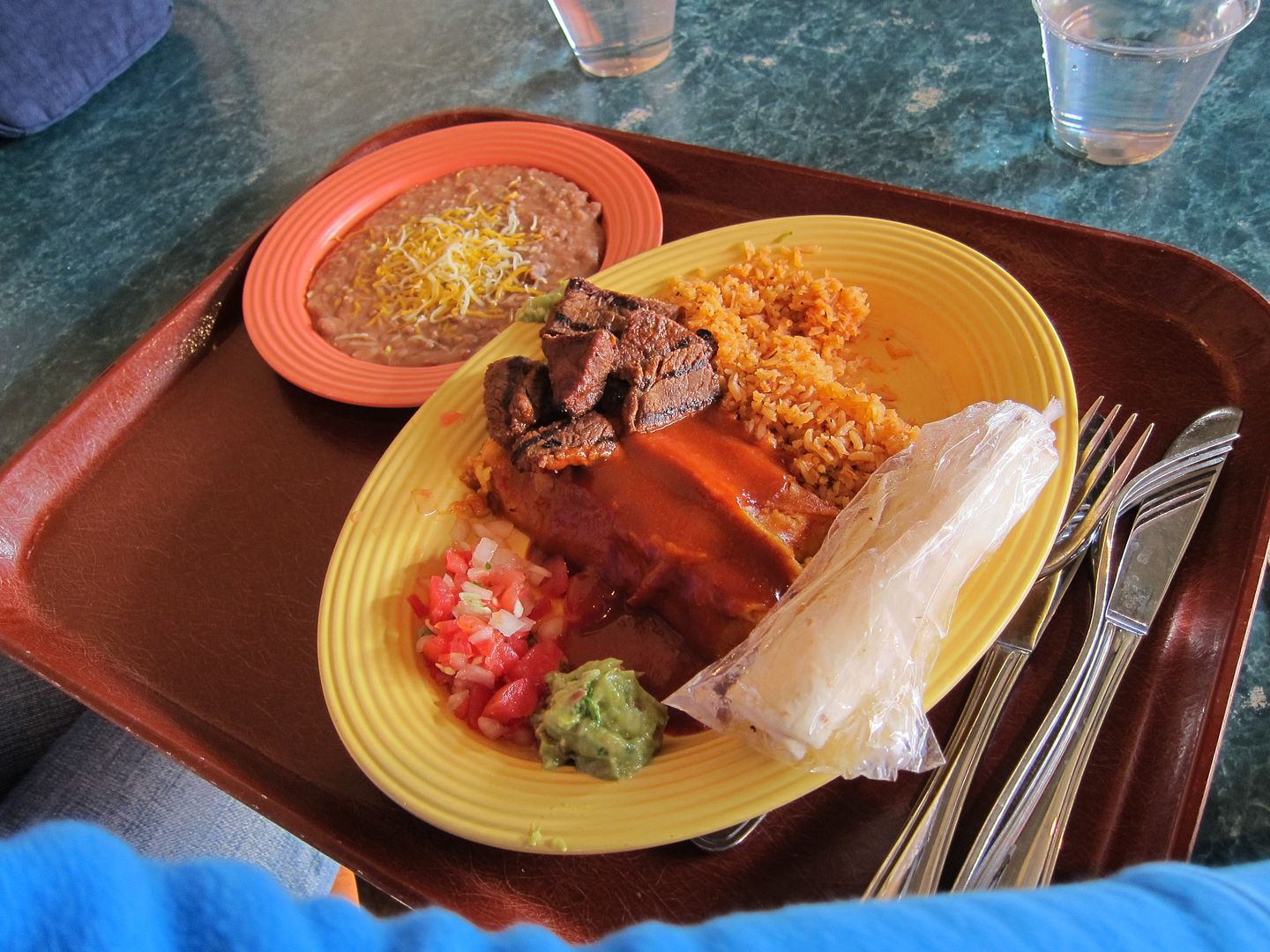 It's a lot of food, so it was perfect to split. We both really enjoyed it (even if it's not the most authentic Mexican food around).
After dinner, we walked over to Critter Country and rode Winnie the Pooh before going back to New Orleans Square and boarding the train. We rode all the way around and disembarked at Main Street Station.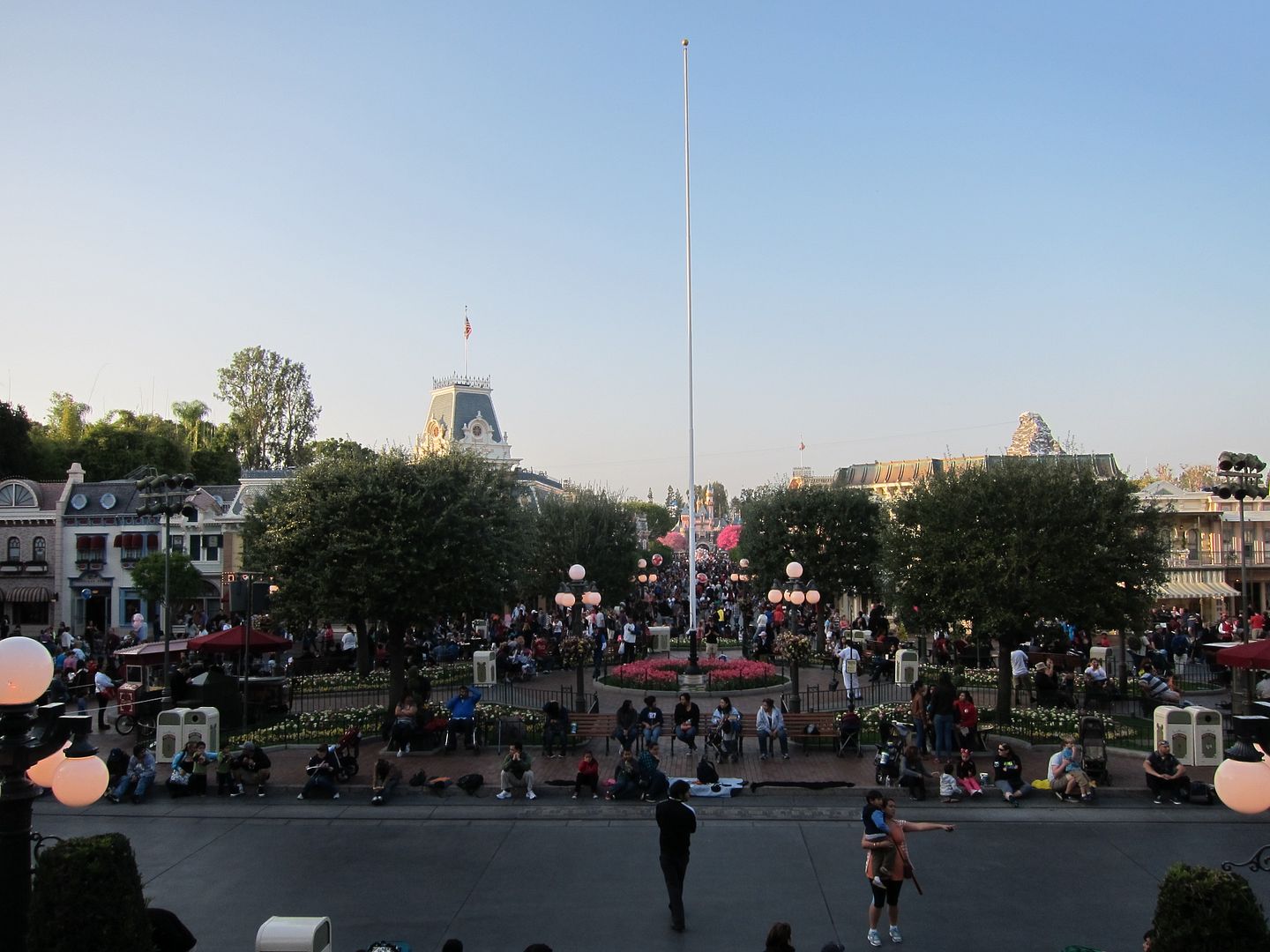 Once there, we really just wanted to look around. First we enjoyed the views down Main Street, which had been blocked since we got our passes.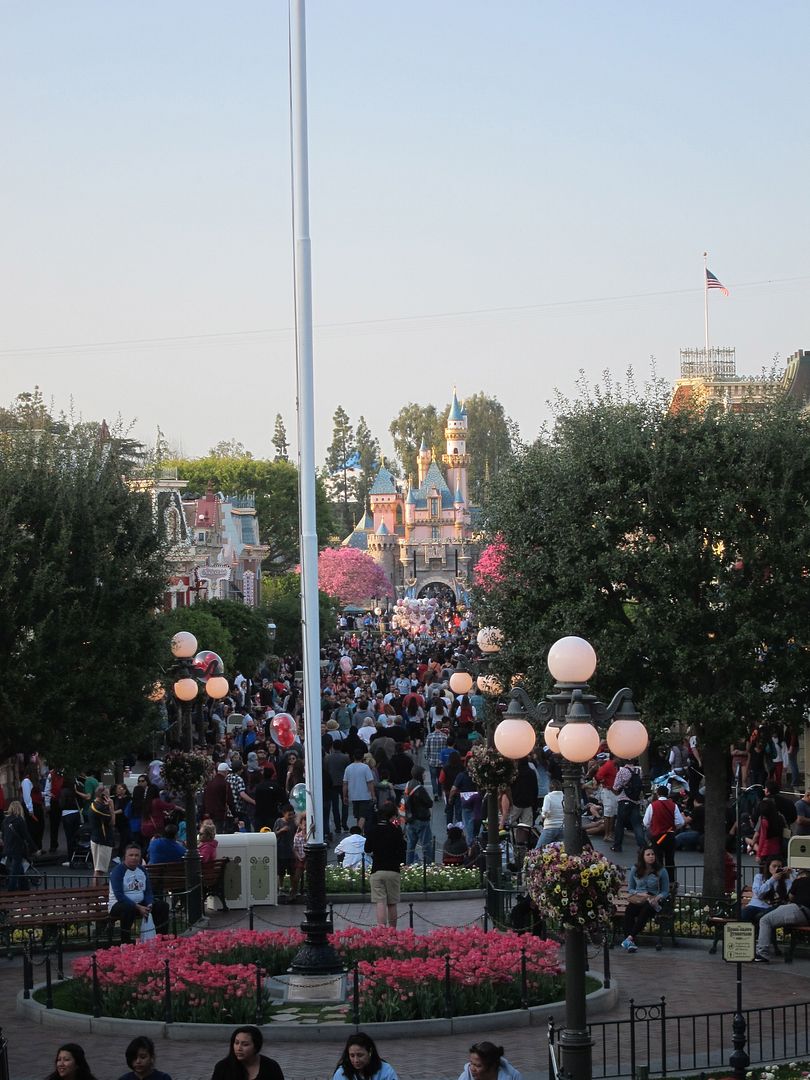 Next, we actually poked around the station, looking at everything on the walls and in the display cases.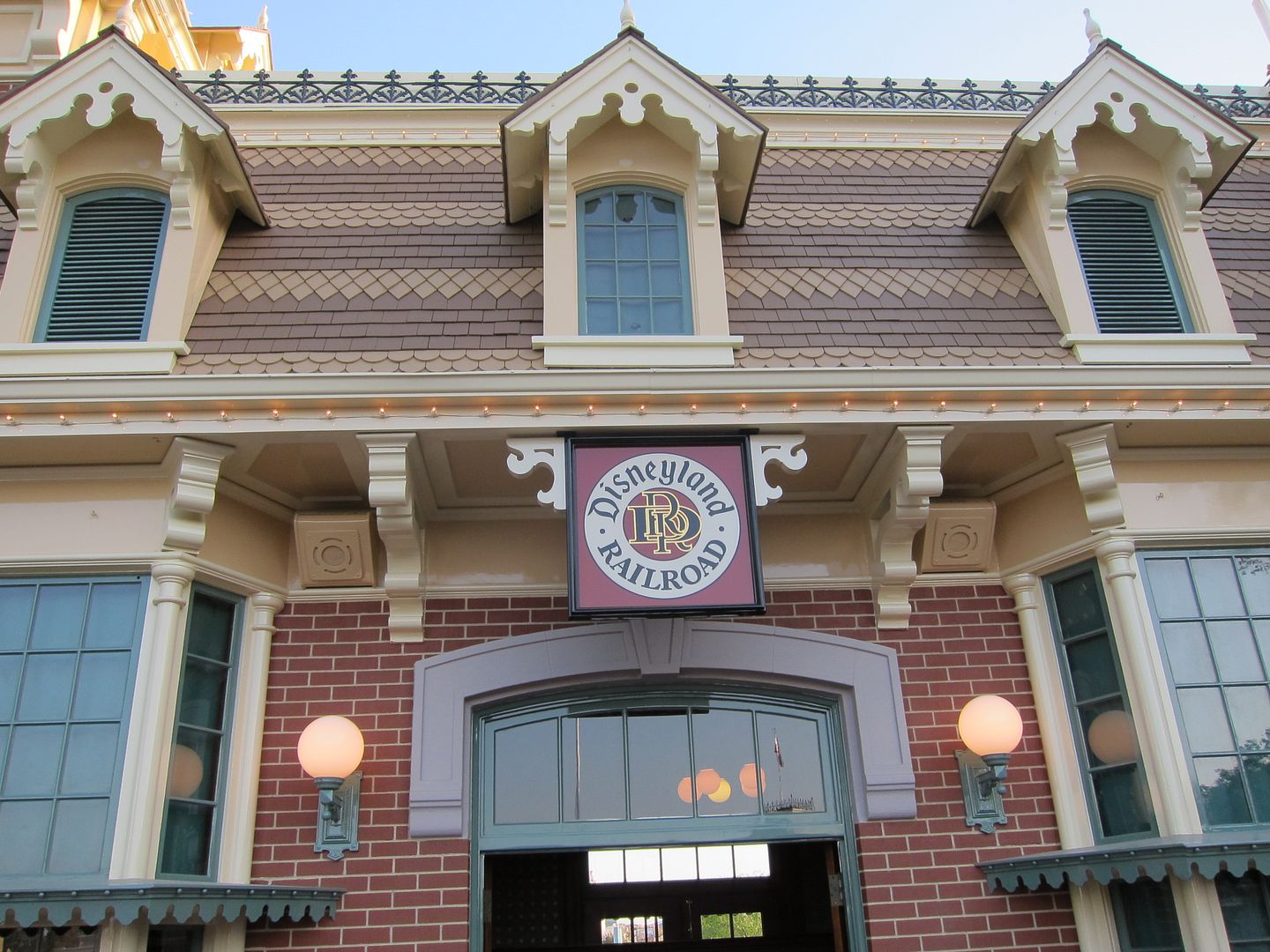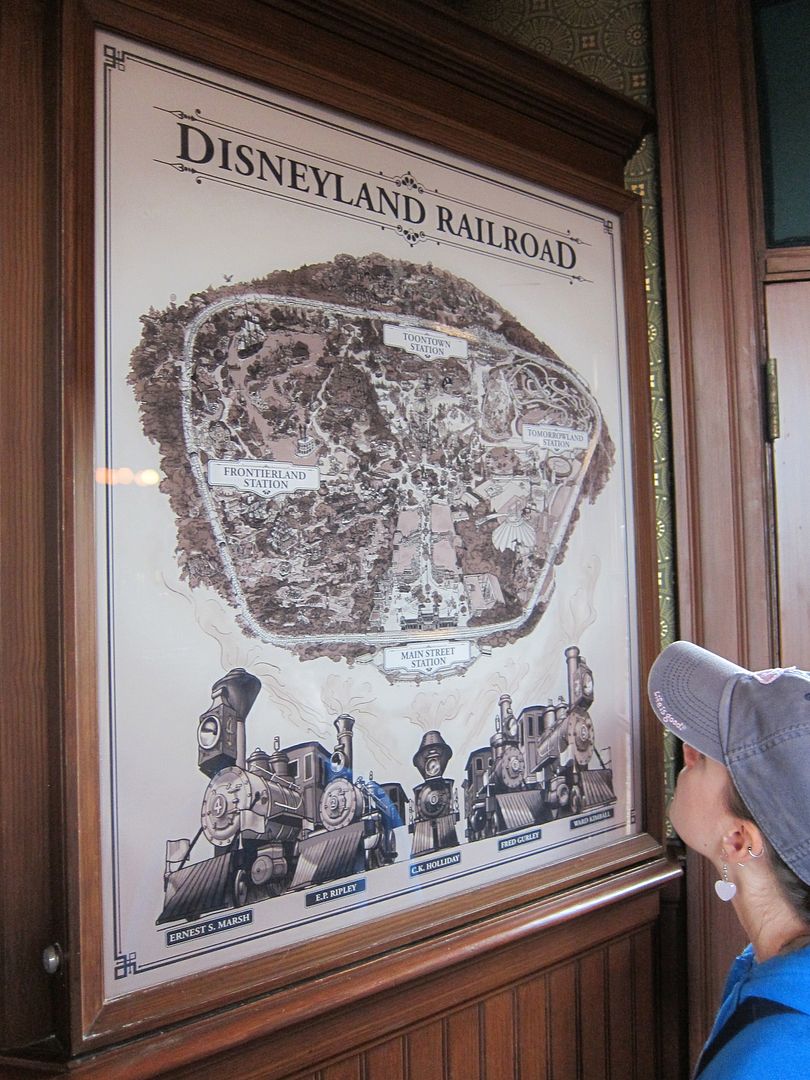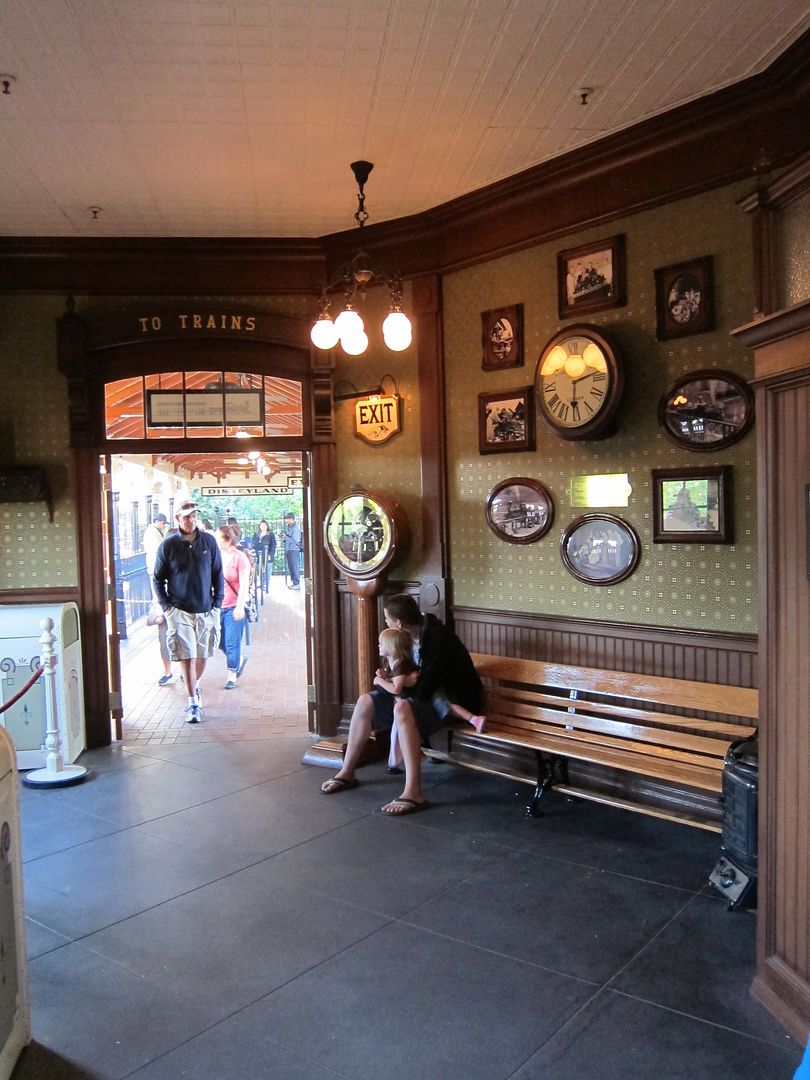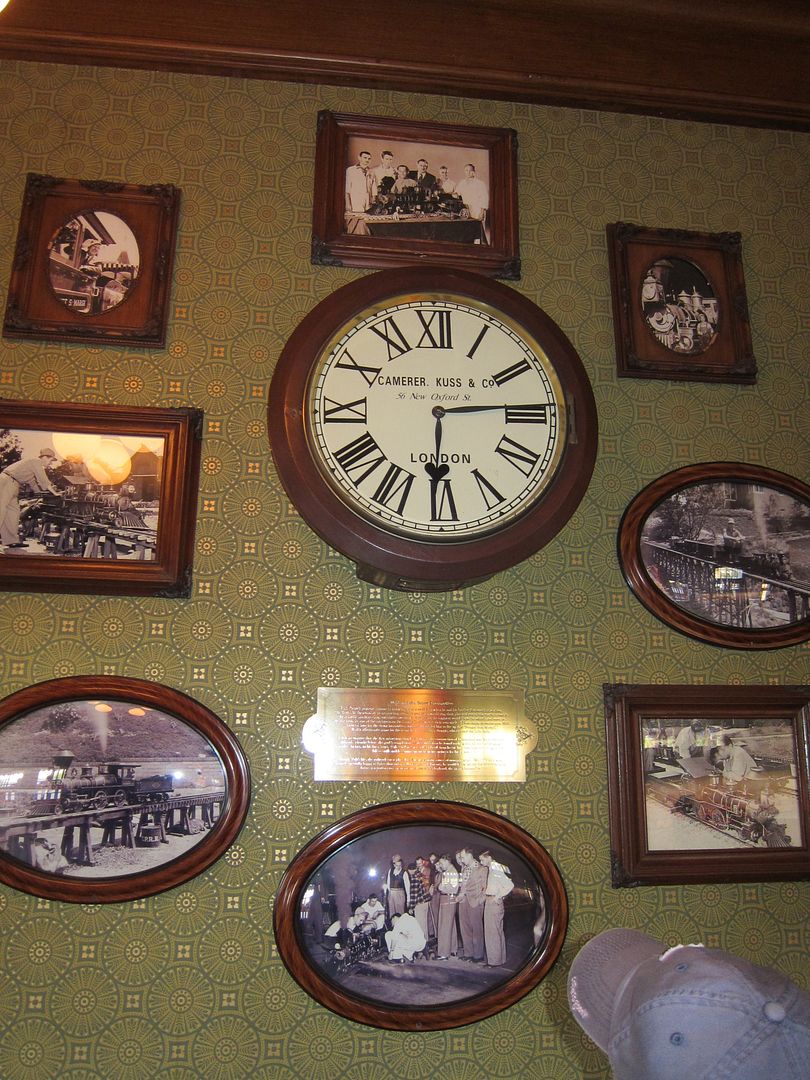 Exiting the station, we actually kept going and exited the park. We hopped to DCA and went over to ride Soarin' Over California. We got stuck in spots in the bottom row and way off to the side, and both of us felt a little ill watching the film from that weird perspective. We really didn't enjoy ourselves and had to sit on a bench afterward to get our bearings back.
While we sat on the bench, we happened to turn around and notice a beautiful Disneyland Cat!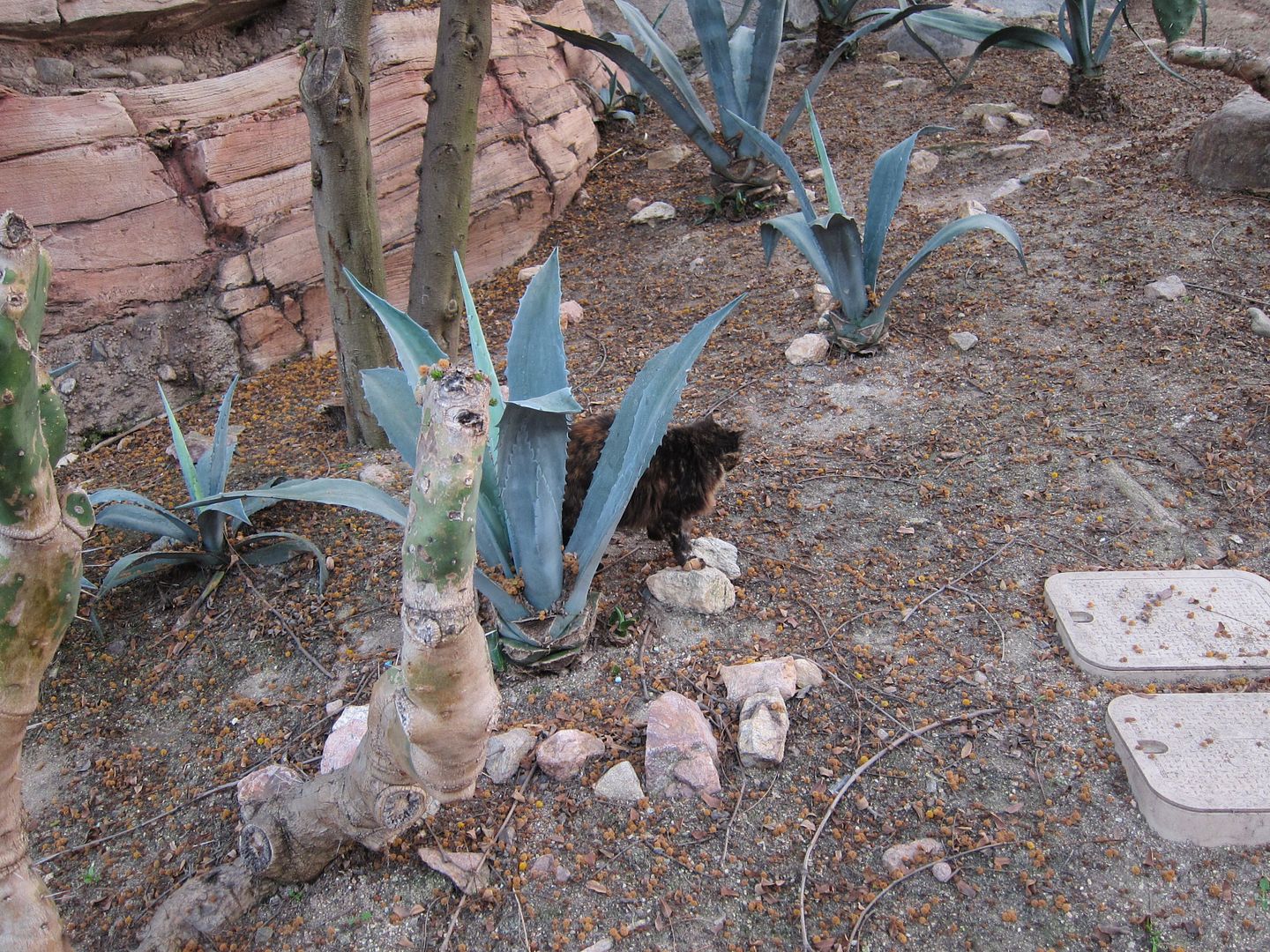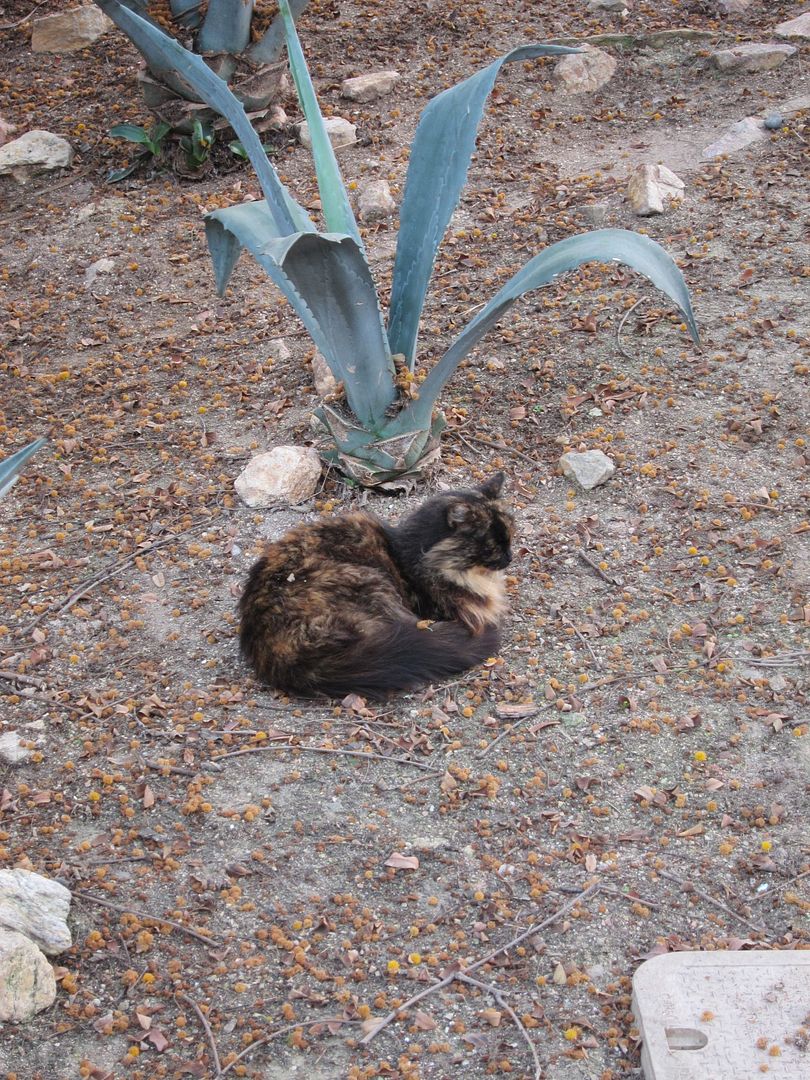 He was just hanging out along the base of Grizzly Peak and looked like he had made himself quite at home.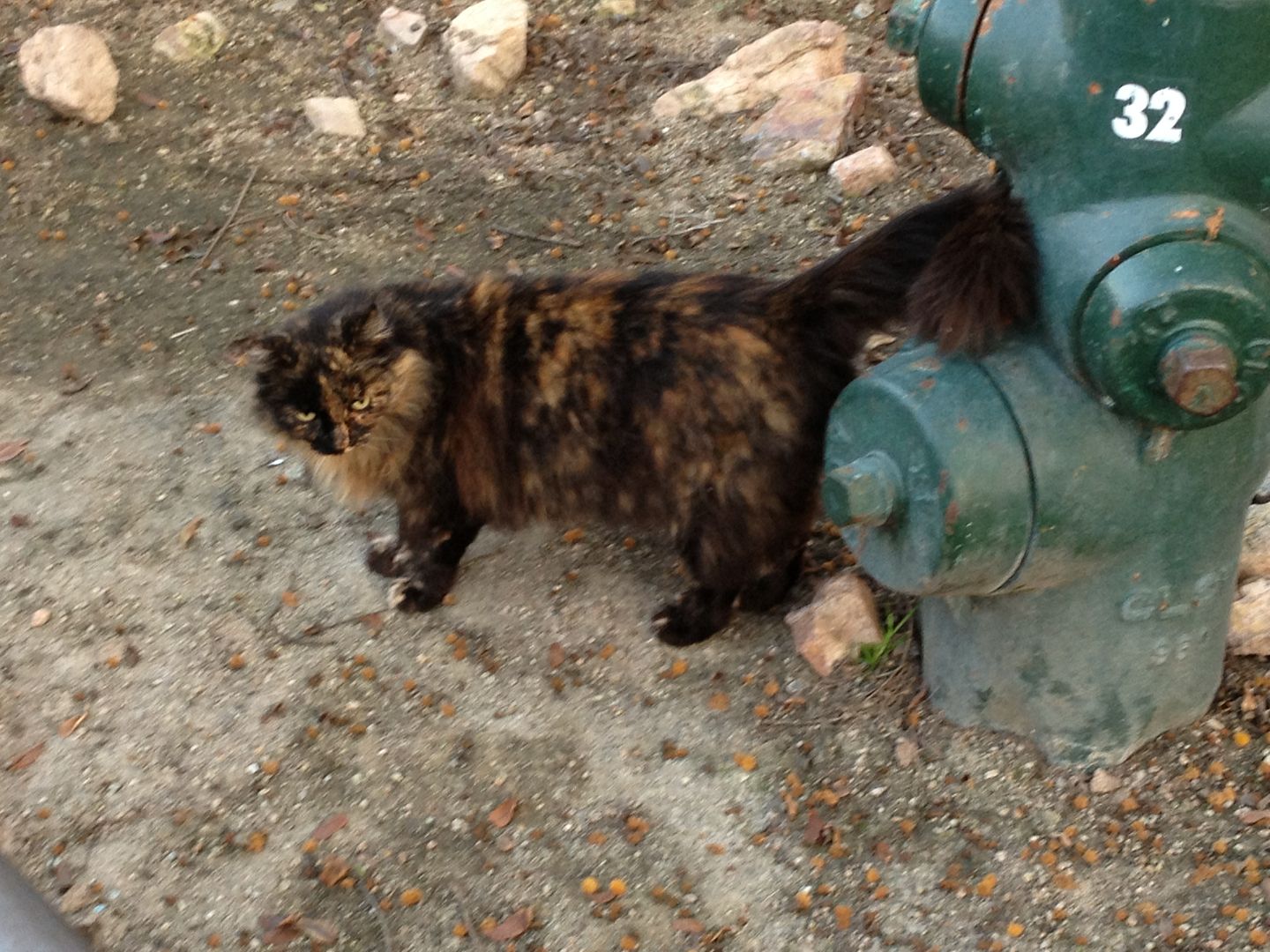 The Disneyland Cats have since revealed that his name is Francisco and that he likes to hang out in this spot quite often. We've seen him at least a dozen times, and looking for him is one of the first things we do when going to DCA.
As we were walking out of Condor Flats and back toward Carthay Circle, Tracy noticed a lump of orange up on one of the high ledges. She was convinced it was another cat while I thought it might just be a rock, but since it's never been there again, I'm pretty sure she was right.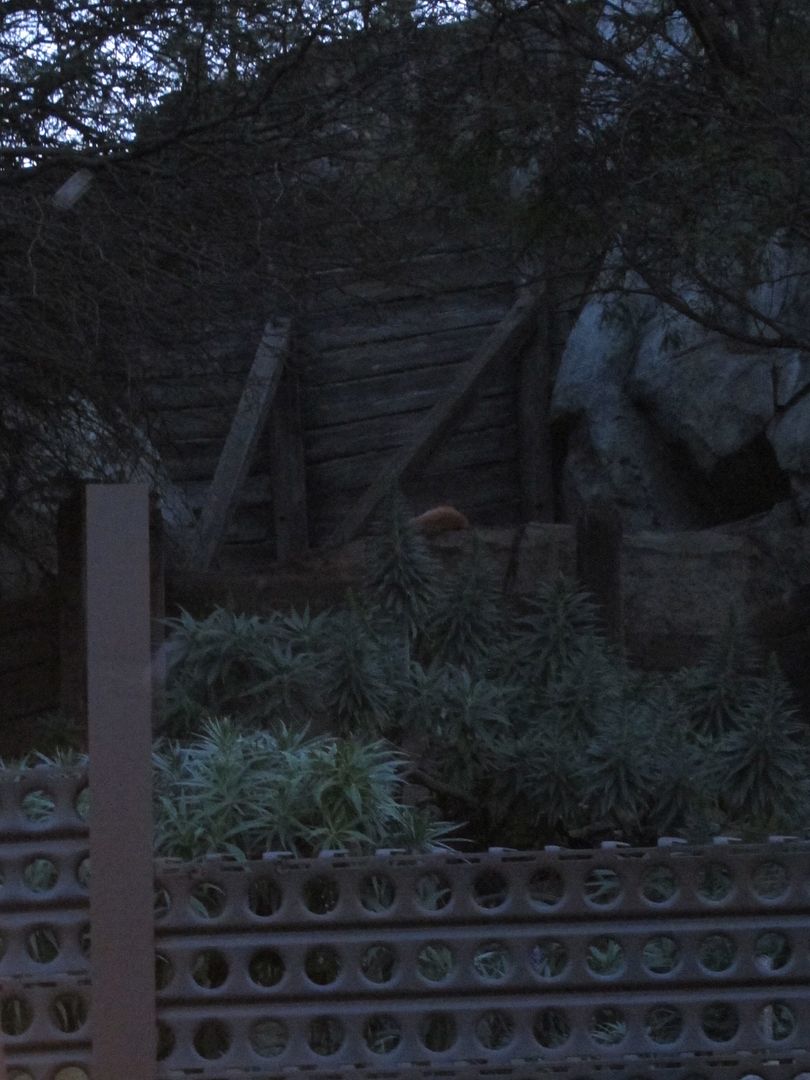 We decided to head to Fiddler, Fifer, and Practical Café to get a Starbucks drink, and we settled on a Gingerbread Latte (which they still had here several months after the Christmas season was over). I just love the Disney Parks Starbucks cups.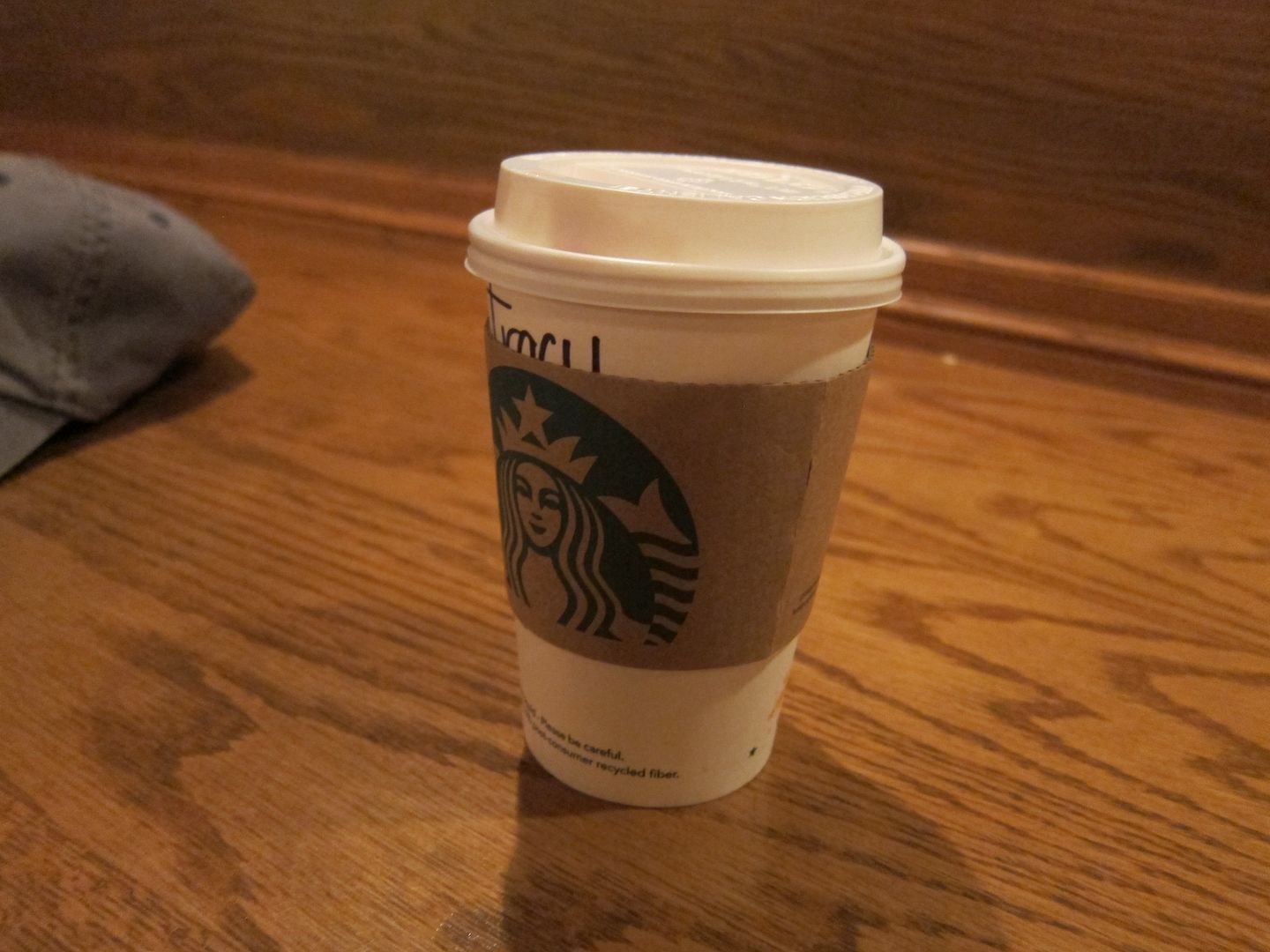 After finishing our drink, we were in the mood to ride Toy Story Mania, but we went back there to discover the ride was down. Rather than waiting, we just rode The Little Mermaid instead (which actually had a 5+ minute line!!). By now it was getting a little chilly, so we decided to go home to take a dip in the hot tub.
Previous Post | Next Post
Table of Contents
Follow



Share