Chapter 16
Time Change Blues
---
(Originally posted March 18, 2013)
The snow in Utah was more scenic than it was threatening.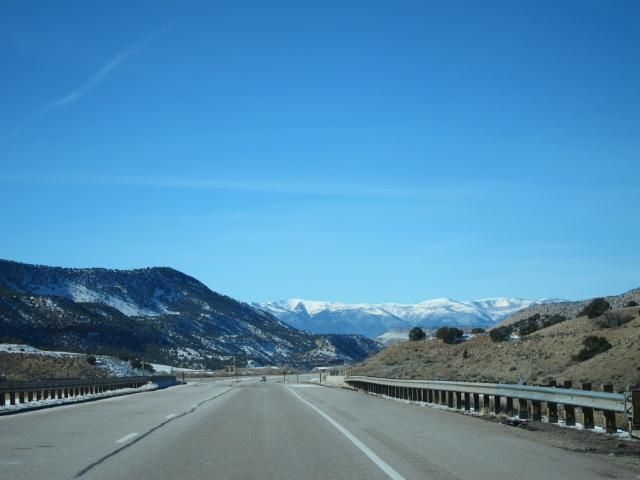 Before too long, we were headed on another descent out of these mountains.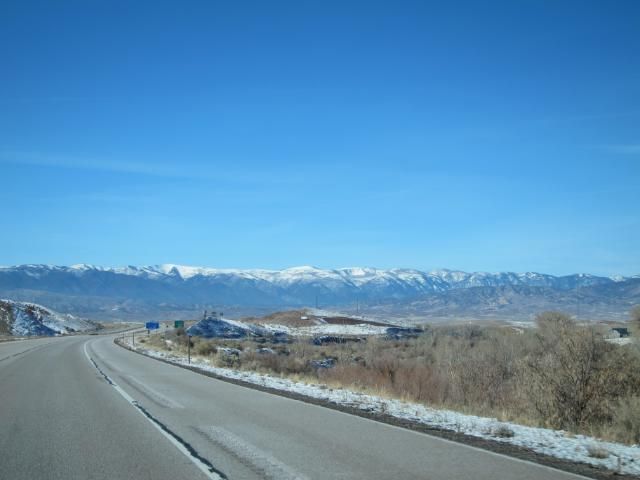 Duffy, like us, was just ready to arrive already.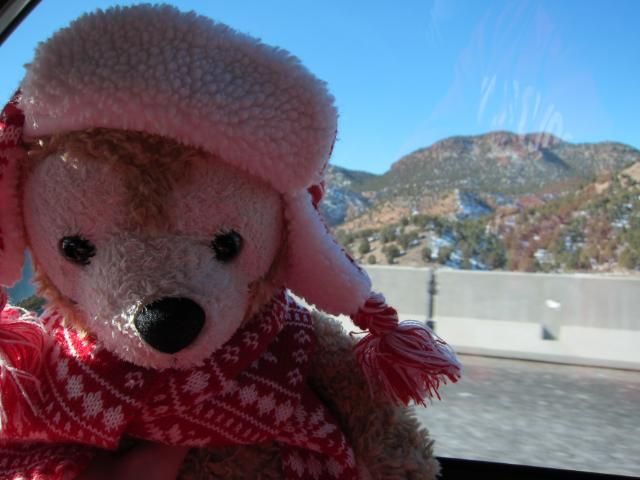 Our first big landmark in Utah came when we reached the end of the road, literally. I-70, which we had driven on for 99% of our journey thus far, merged with I-15 (which would take us almost the rest of the way). I tweeted:
We're almost at the western end of I-70. It goes from here in Utah all the way east to Baltimore!
As we kept driving, the snow quickly melted.
Can already tell we're getting further south! Snow's almost gone.
In Cedar City, UT, we stopped for a snack because our early Subway sandwich wasn't holding us over very well anymore. We got sweet potato fries from Carls Jr. and they really hit the spot!
We weren't quite ready to sit back in the car after finishing them, so we walked a few laps around Carls Jr. to get our muscles loosened up a bit. It was already in the high 50s or low 60s in Cedar City, so we had officially left the cold behind us.
Back on the road, we passed through St. George, the last corner of Utah we had to traverse.
Suddenly, this sign appeared on the side of the road.
Arizona. State #3 on the day.
We've entered Arizona, birthplace of @troberts8
It's true. Tracy was born in Phoenix and lived in Arizona for the first couple years of her life. Then her family moved to Colorado, where she actually grew up. She wasn't exactly nostalgic for the place, mostly because she has no memory of it.
Arizona looked exactly as I would imagine it would, though I've spent no time there since I was a baby either.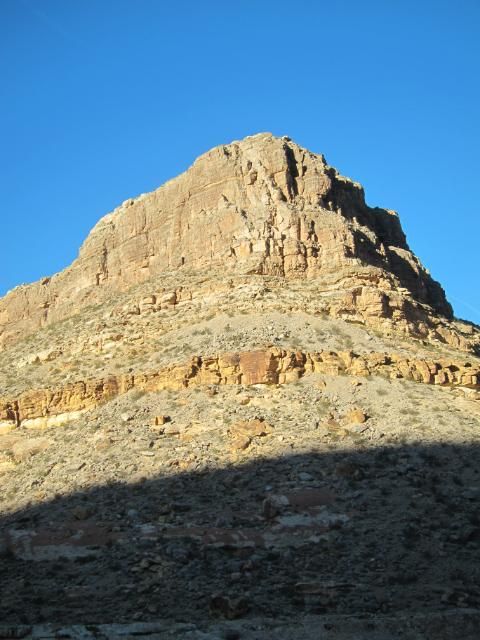 It's very dry and arid, but also really pretty.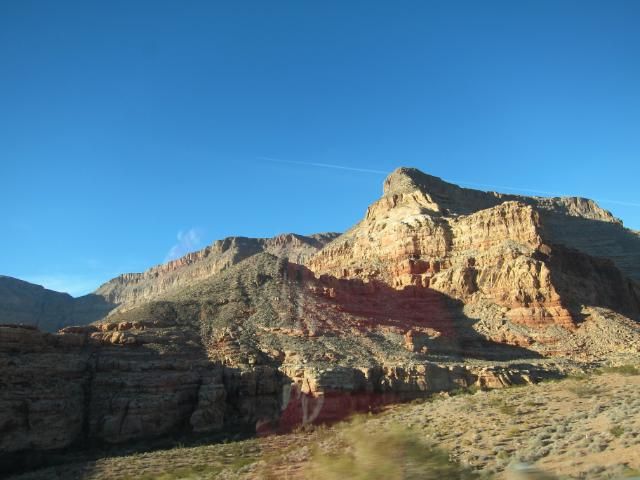 It made me sad that we were driving just a little north of the Grand Canyon but wouldn't be able to go see it. I've never been and would love to go sometime. We did get a brief peek, however, at some of the canyons of Arizona as most of our drive through the little corner of the state was downhill through canyons.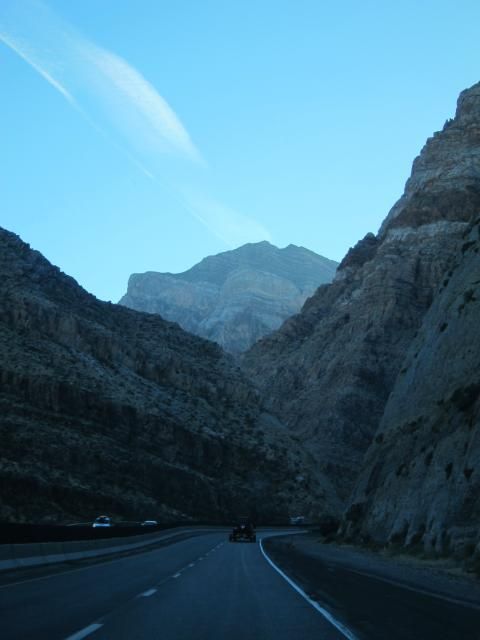 Once the terrain flattened out a bit, our time in Arizona was already coming to an end.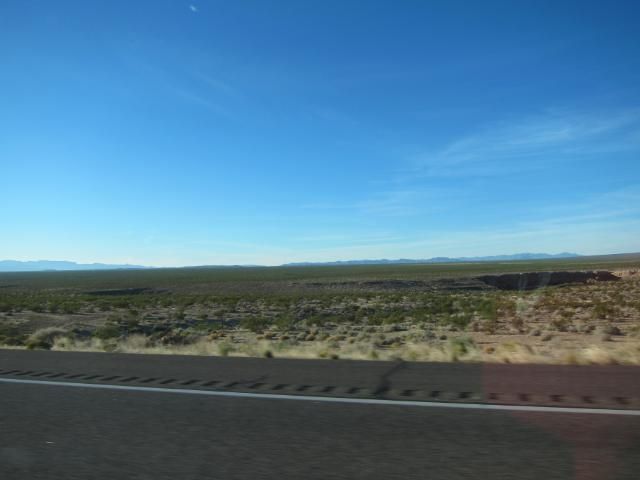 Our time in Arizona may be fleeting, but at least I saw some cacti as a souvenir.
I almost missed the sign welcoming us to Nevada completely, but at the last second I took this picture. It's terrible quality, but at least I got it.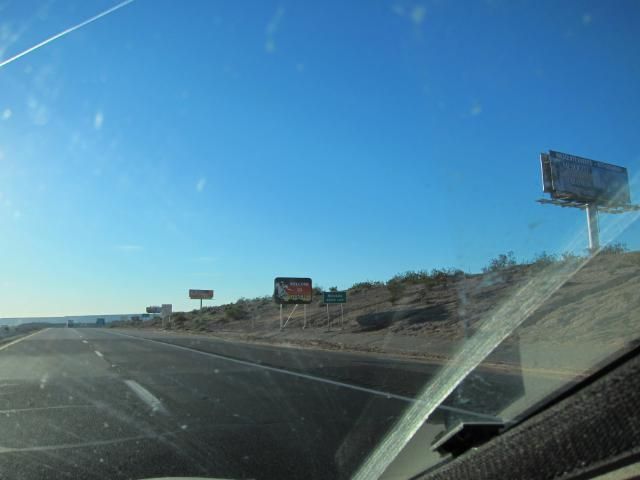 Unfortunately, entering Nevada also meant entering Pacific Time.
Entered Nevada and had to repeat the last hour. #pst
Normally, when you're flying or something, switching time zones isn't a big deal. But imagine that you've been sitting in a cramped car all day looking at a GPS that lists your estimated arrival time as 5:00, and just when it's getting to be 4:30 in Arizona, you head into Nevada and it goes back to 3:30. Still an hour and a half left on the drive.
At this point, Tracy was starting to get lulled to sleep by Twilight rather than enjoying it, so she had me pause. We did a couple crossword puzzles together with me reading out the clues and us attempting to fill them in, but mostly, we just really really wanted the last hour of the drive to come to an end.
Nevada was okay. It was barren desert for the most part, but that can be pretty to an extent.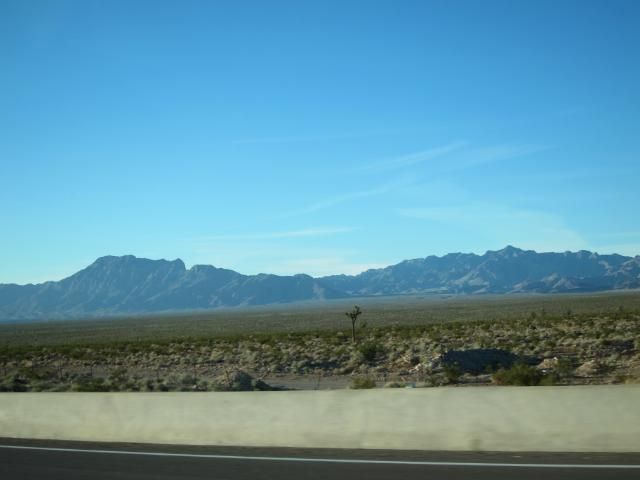 As the sun set, we could start to see the skyline of Las Vegas through a thick cloud of smog.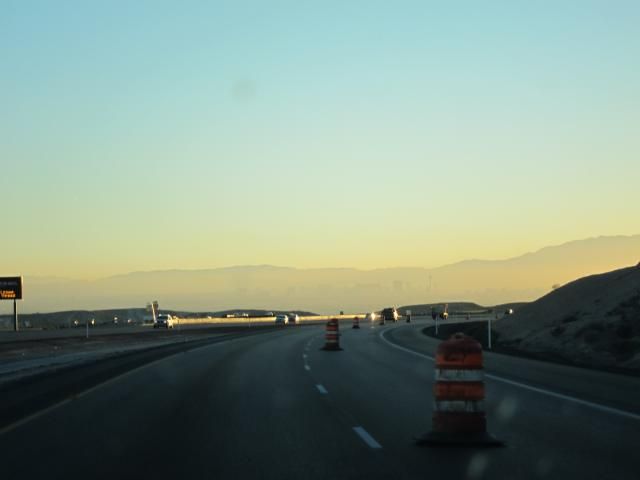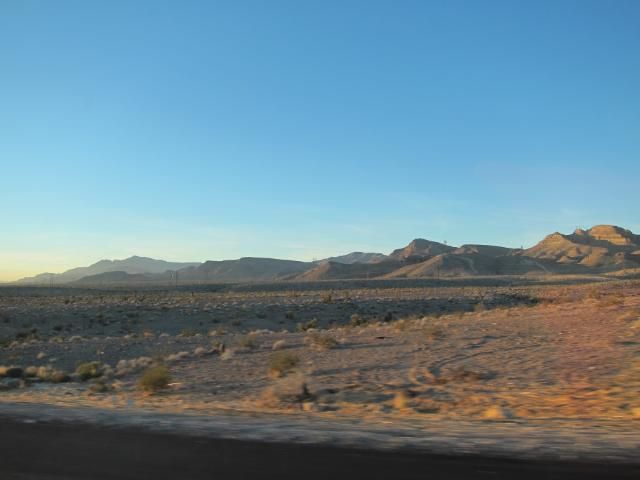 I like this sunset picture.
There it is, more clearly. We were almost there!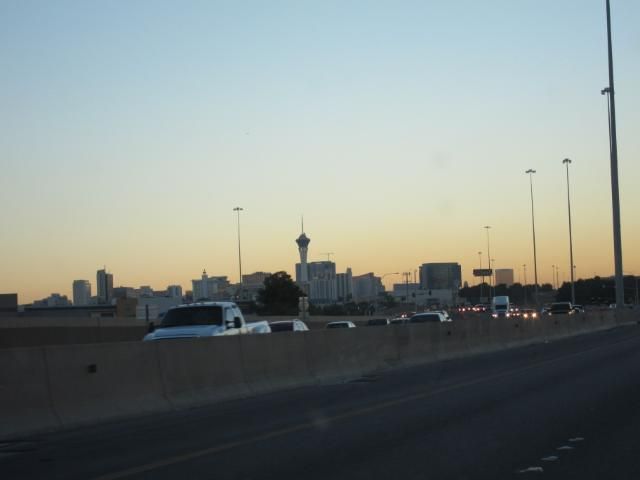 We caught the first glimpse of our hotel for the evening, Treasure Island.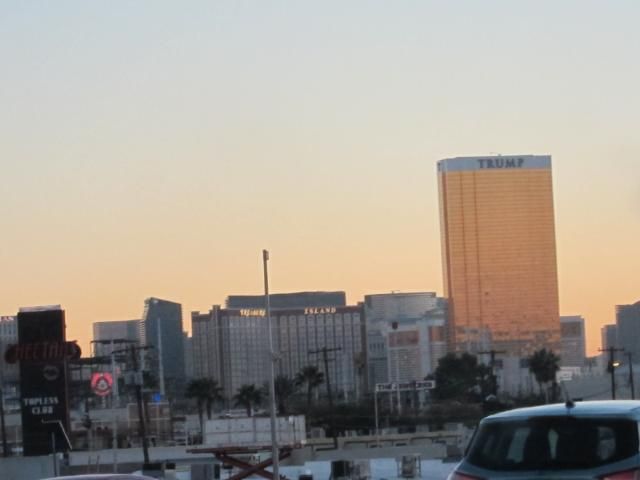 The previous night, we had named our own price on a 4-star hotel on the Strip, and Treasure Island (or TI as they now like to call it) had been our place. Maneuvering our way into downtown Vegas and finding the parking lot wasn't the easiest thing in the world. I think at one point I had two map apps open on my phone in addition to Daniel guiding us from the dashboard. Eventually, however, we arrived. Day 2 of our driving journey was complete. Here's what our map looked like on the day.



Share