I can't believe that it's almost been two whole months since Tracy and I packed up all of our stuff once again and drove across the country back to Colorado. I've appreciated how so many of you have started reading along with my Disney Cruise Line trip report, and I hope you've been enjoying reliving our trip to Alaska as much as I have.
One of my favorite things about the "life report" that I kept up the whole time we were living in Southern California was sharing updates in our daily lives that both were and weren't related to Disney, and I'd love to continue doing that now that we've moved.
The last two months have been jam-packed (honestly, I think we've been busier since we got back than we ever were while we were in the thick of things in O.C.). A lot of it hasn't really been that "exciting" in the traditional definition of the word, but it's been great for us to spend more time with our families and reconnect with old friends now that we're back to living where we grew up.
We're renting a condo here in Boulder after having fallen in love with not being in a traditional apartment complex in Orange. One nice thing about living here is that the cost of living is definitely a little lower—not significantly, but enough that we are able to afford a place with a loft so I have my own dedicated office for working at home now.
Here's a little tour. I'm sure you'll recognize most of our belongings from the old place, but we did trade in our reclining chairs for a reclining couch to make us feel a little less like an old married couple.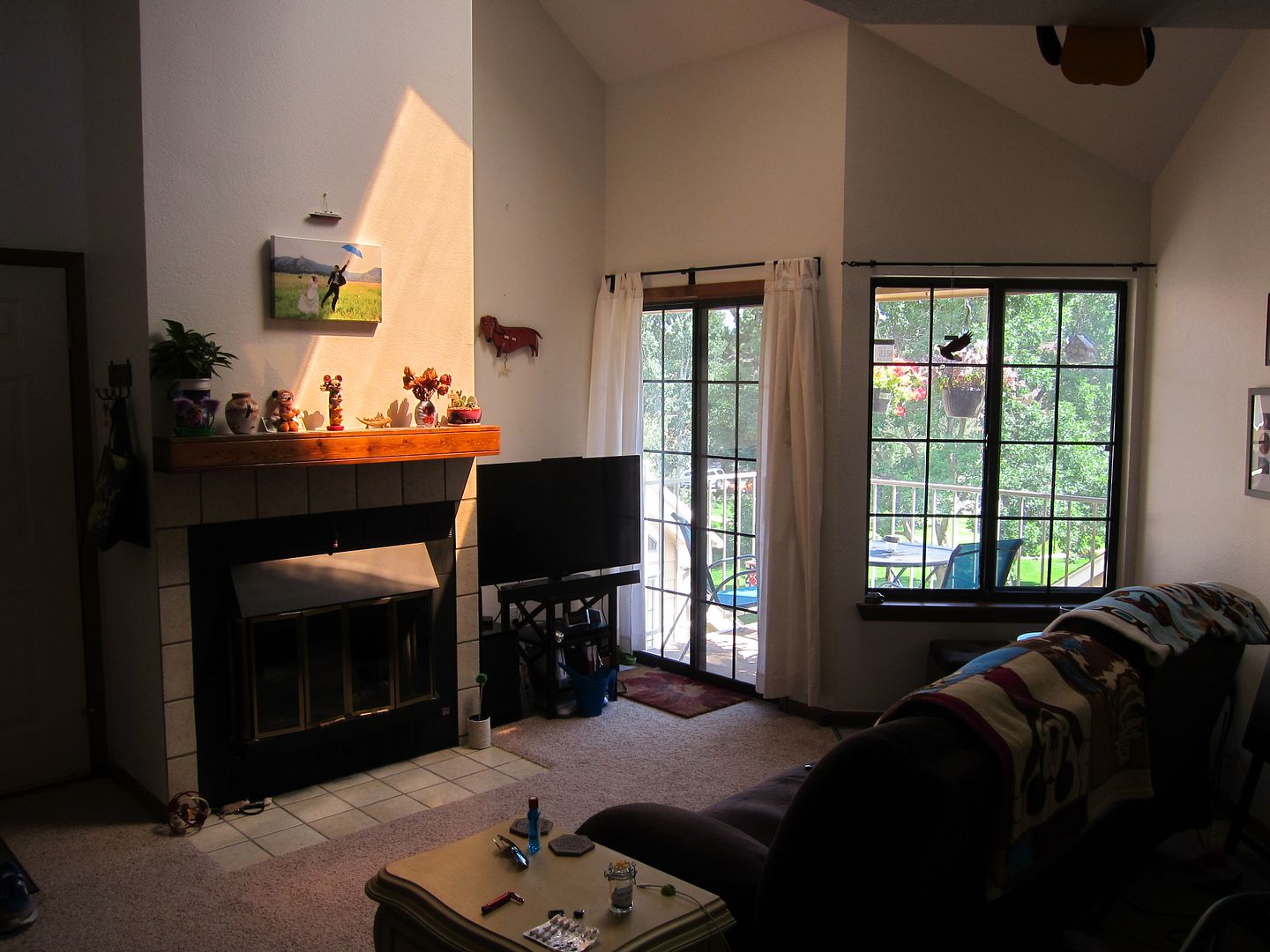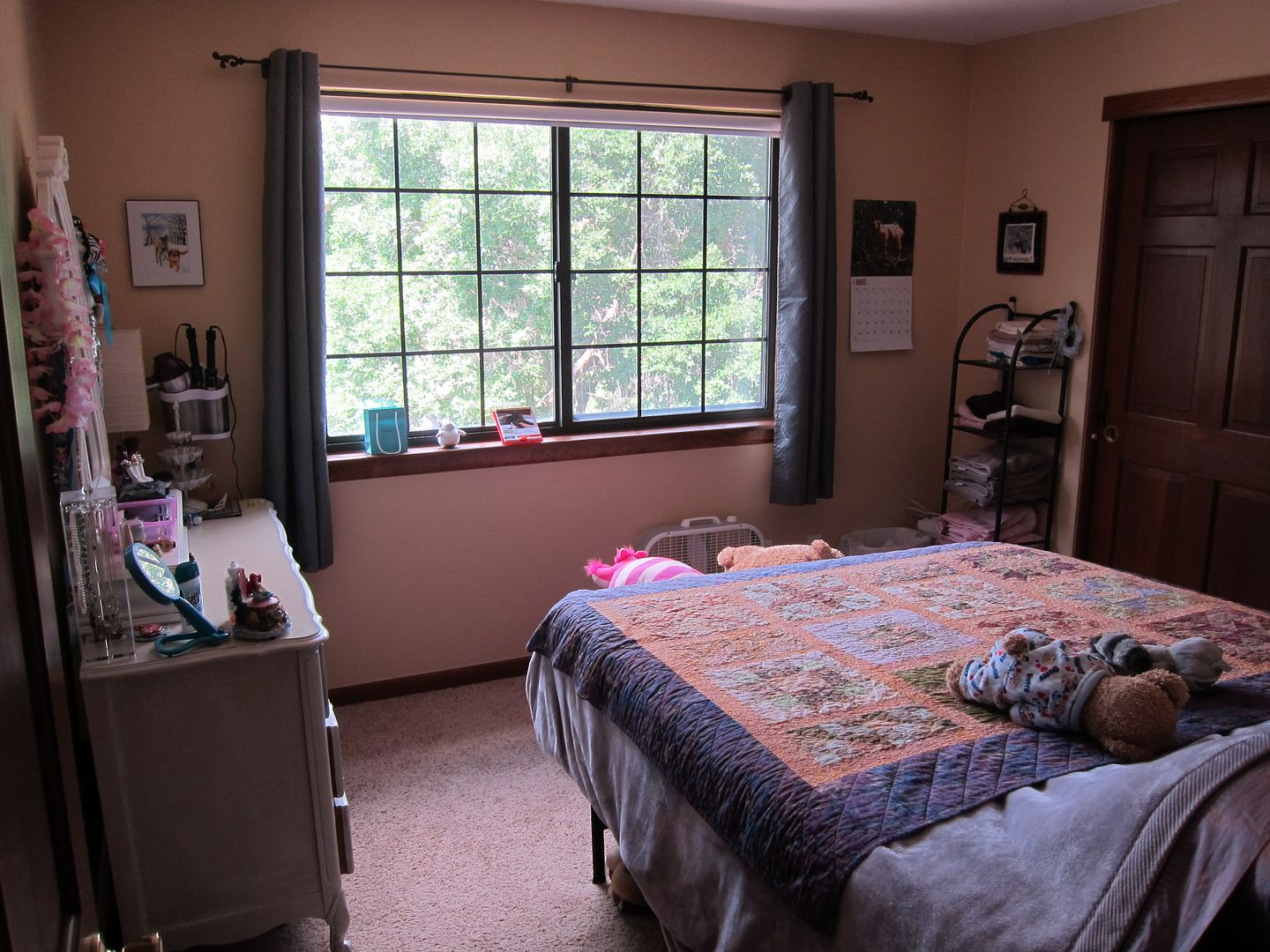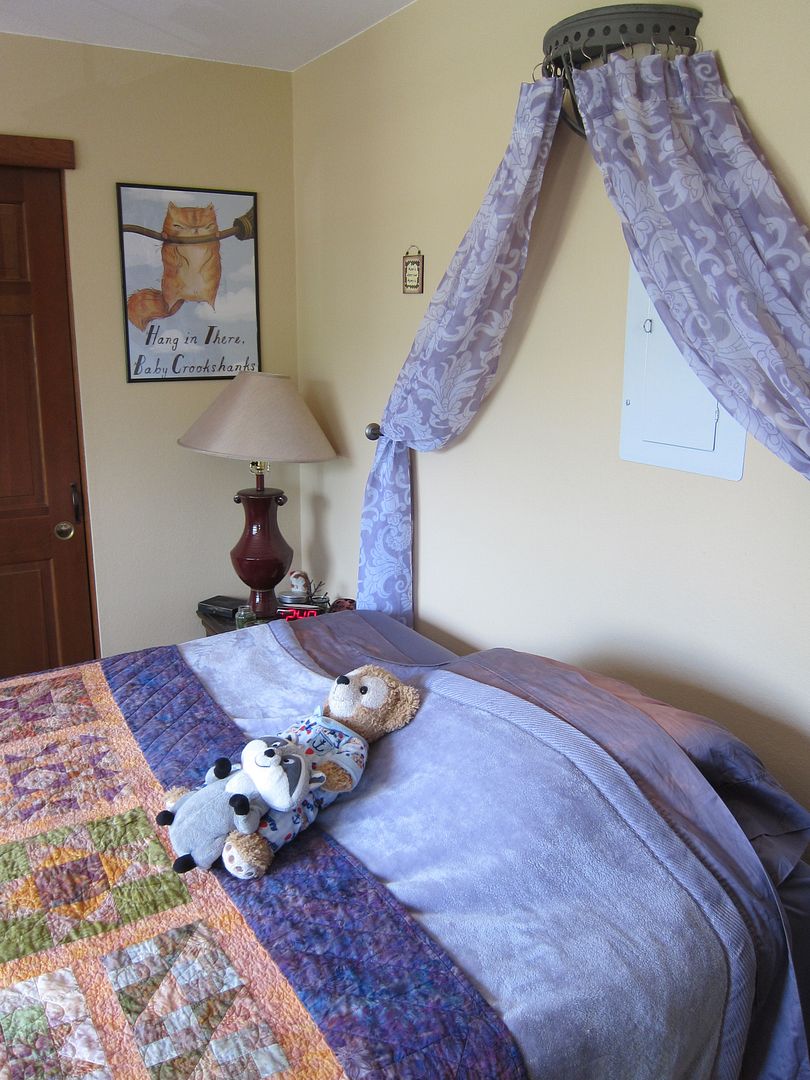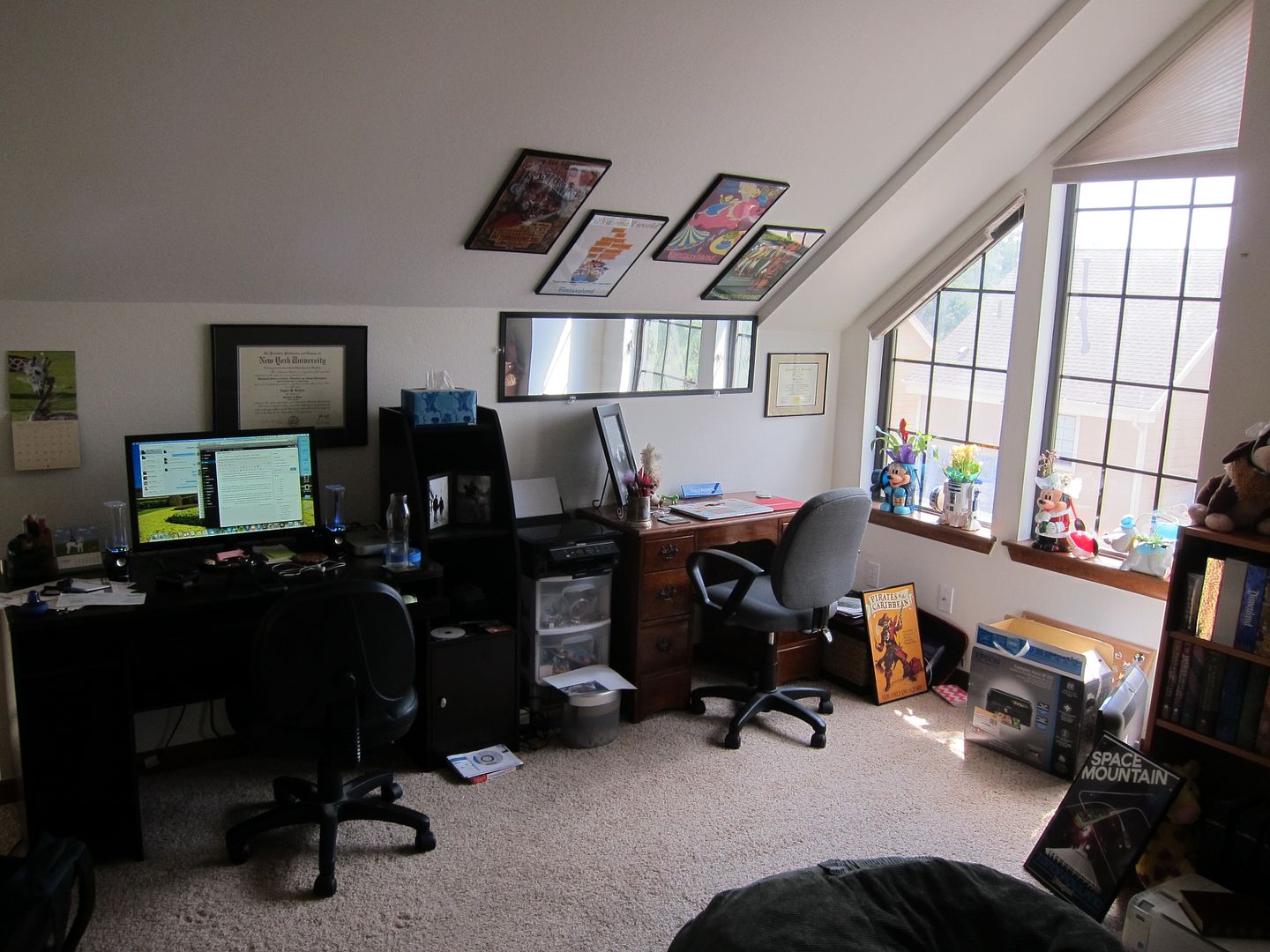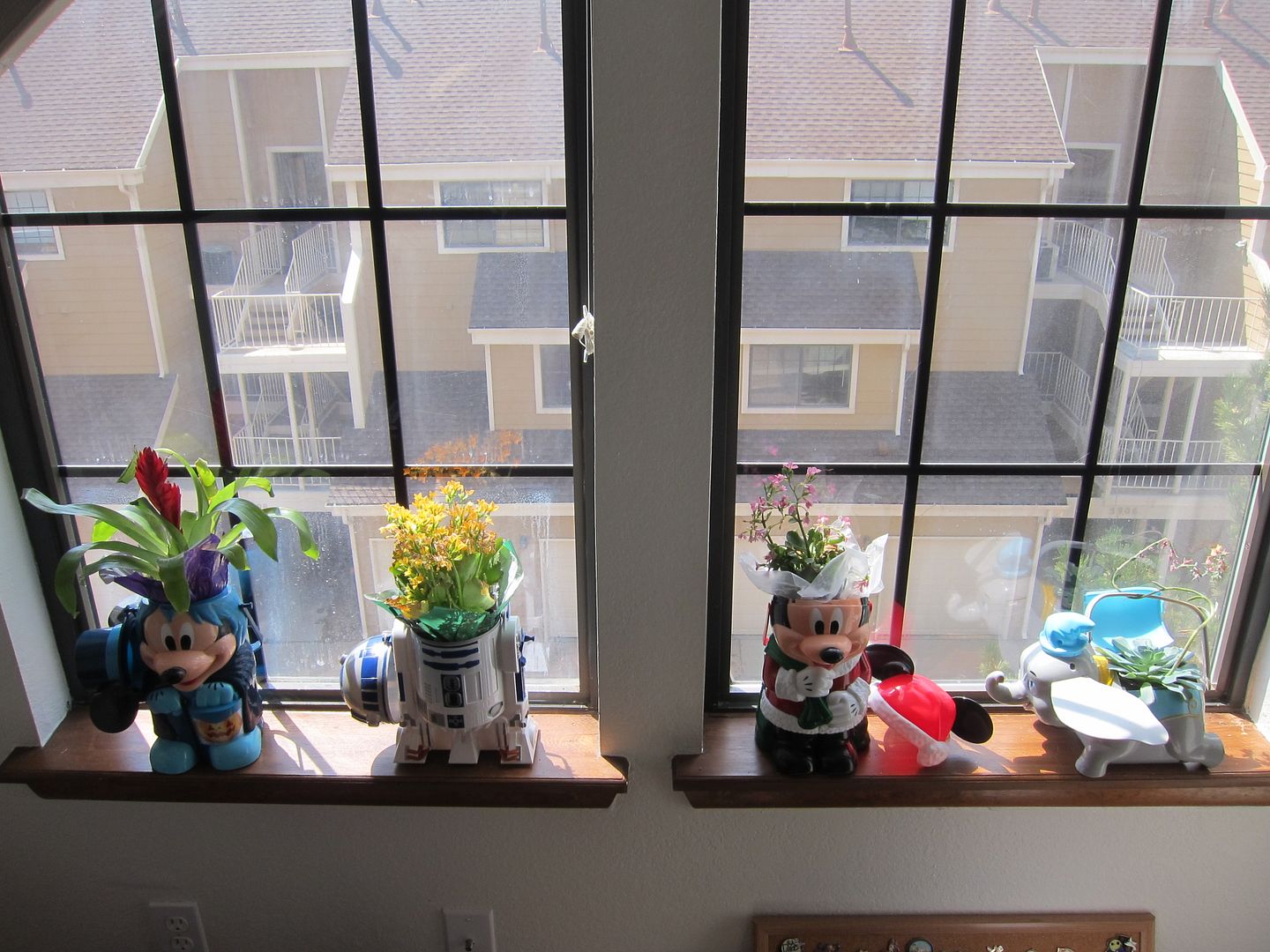 Of course, I know what you're really curious about is the cat. Here's a picture of our Crooky that I just took this afternoon.
The misadventures of cat ownership really warrants its own post, however, and I'll gladly oblige soon.
I'm trying to think of the highlights of the last two months and everything starts to blur together because it's sort of flown by, but here are a few of the exciting things we've done.
A major event was buying a new car. I'm getting better about driving now that we're back here where the traffic isn't so terrifying, and we really needed a second vehicle. After looking at several used options and being frustrated with just how USED most of them were (almost all over 100,000 miles), Tracy and I started thinking about the option of leasing a new vehicle. When we went to the Toyota dealer and test drove a new Corolla, however, we found out that the cost of leasing wasn't much better than buying. In fact, buying a car new would cost us about the same per month as leasing one—even with a limited down payment—as long as we were willing to do a longer loan contract. In the end, we opted for 7-year financing on this brand new 2014 Toyota Corolla. It literally only had 17 miles on it when we drove it off the lot.
I don't want to jinx us, but we've always loved our Toyotas (both our family vehicles and Dumbo) and are pretty sure this car will last practically forever, so 7 years of paying it off isn't that big of a deal to us. And now we have two options for us to drive around! In case you're wondering—and I'm sure you are—we named the new car Meeko, and we need to find a dashboard ornament for him. We decided his black and pewter coloring was reminiscent of our favorite raccoon, but mostly we just thought the fact that he weaseled into our lives in spite of us not actually planning to buy him represented the raccoon spirit.
One of the main reasons we actually decided to get a second car right off the bat is because I spent a decent portion of the summer volunteering with the local youth theatre company that I had done countless shows with growing up. Their production this summer was Spring Awakening (risqué, I know), and I was able to help out in an unofficial capacity as sort of an assistant-assistant director.
It was the first time I'd done anything related to musical theatre in about four years, and it felt amazing to get back into it. I think I had developed such a mental block against the whole art form after being so disappointed by the process of trying to make a living doing it in New York that I'd forgotten how much I missed doing theatre for fun. Now that it can be a hobby again, however, my love has been reborn. Plus, all the same people are still in charge as when I was a teenager, so it's like going back to a family that hasn't changed too much in the last 8 years (okay, we all look a little older…). In the spring, the company is gong to be putting on Shrek: The Musical, and the director has offered to let me assist in a more official capacity this time, so I might be the assistant director, music director, or something else depending on what we decide is best. I'm excited to keep getting back into it and actually putting my degree to real use for the first time since graduating.
Most of the other happenings this summer have just represented a day or two in the life, but here are a few highlights.
Tracy and her dad went to the daddy-daughter night at the local Chick-fil-A. Tracy was the only daughter there above the age of four, but they had a good time.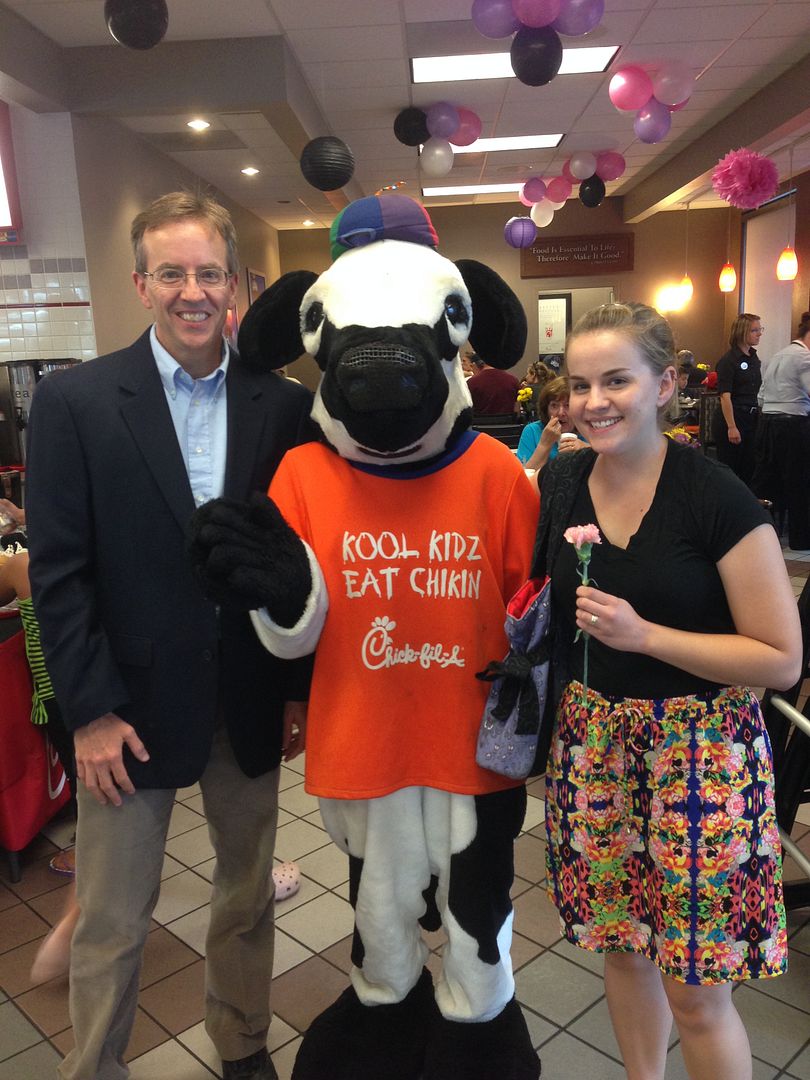 We also went to Tracy's cousin's wedding in Colorado Springs. It was a really lovely ceremony and reception.
Our friend Lainey is getting married in September, and Tracy went to her wedding shower/bachelorette party.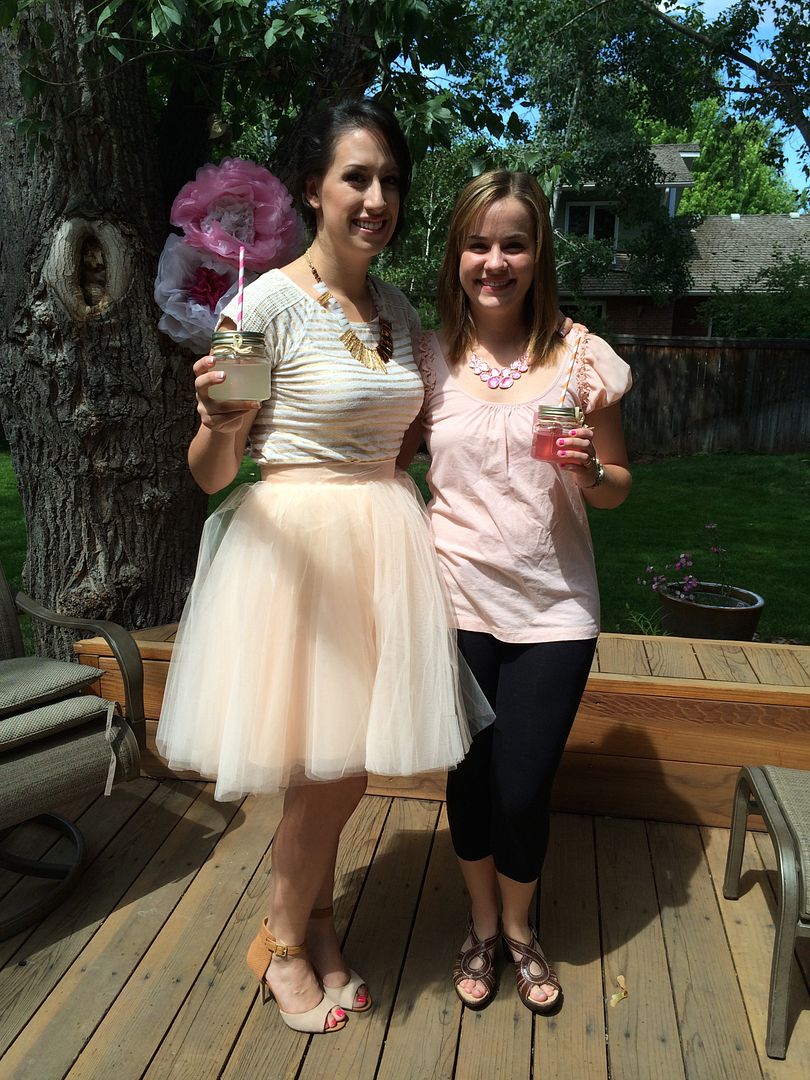 We went up to Nederland to get our favorite chicken wings and then stopped at Boulder Falls on the way back down.
And of course, now that we're home, we can spend lots of time with Stupey Doodle. The old girl is completely deaf and definitely slower than she used to be, but she still sure is cute.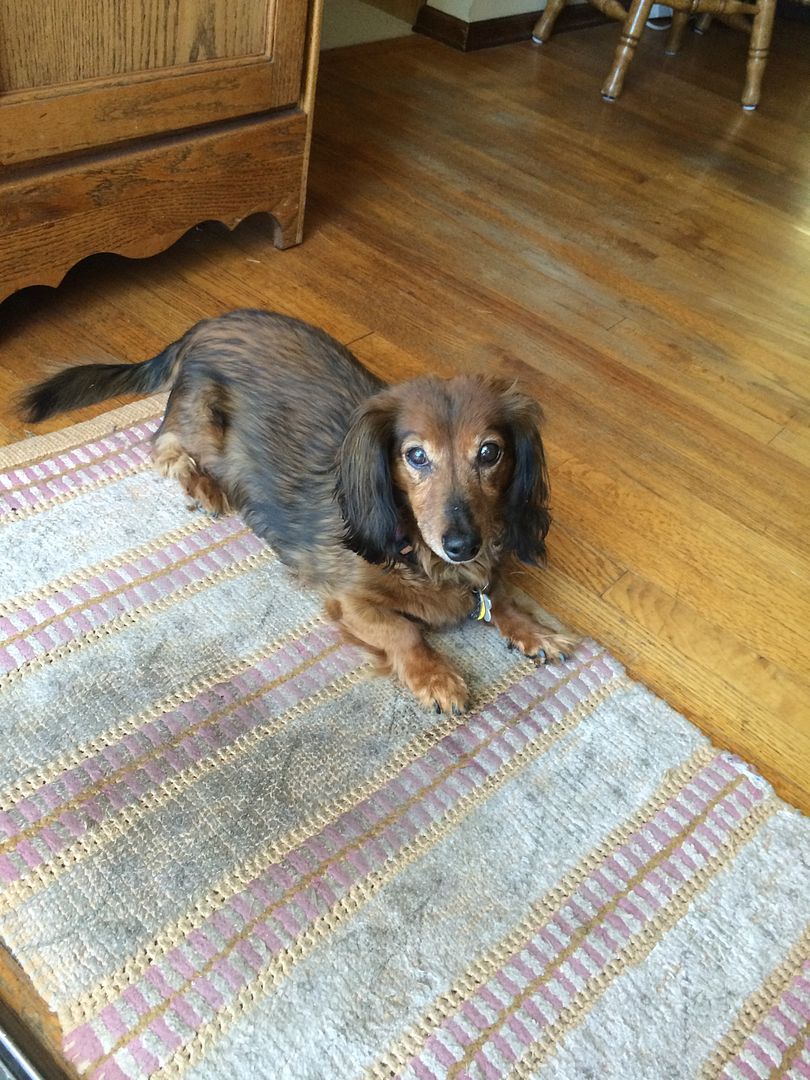 Follow



Share