Chapter 38
Journey On
---
Previous Post | Next Post
Table of Contents
I know it sounds positively blasphemous, but our excursion had kept us off the ship until about 7:20pm, which means we had totally missed our dinner seating—of course, we knew this would be the case in advance, but it was still sad to go back to Beach Blanket Buffet for our dinner instead of enjoying all the decadent à la carte fare we'd started to grow accustomed to.
Back on our verandah, I took a few pictures as we got ready for the ship to sail away.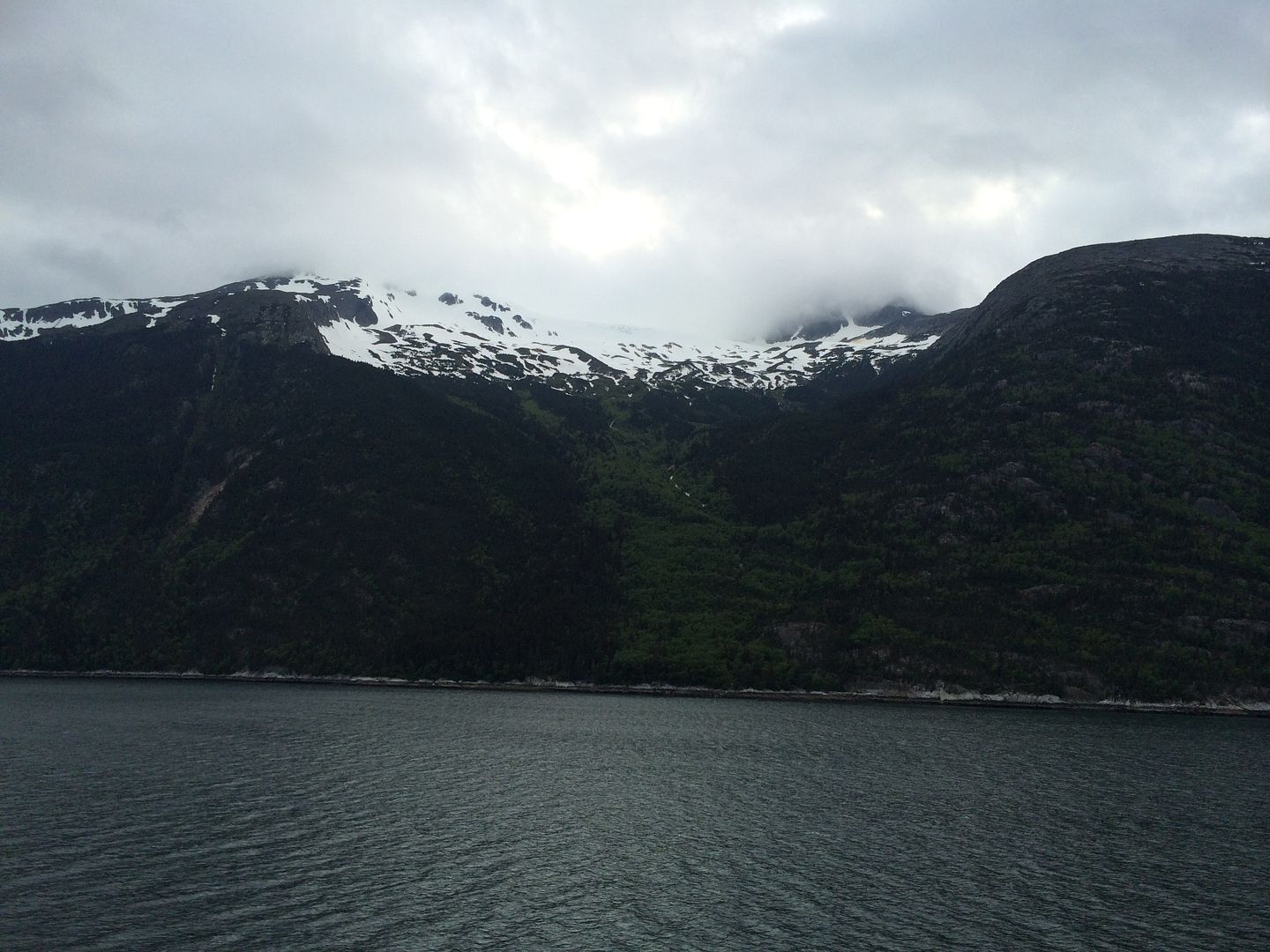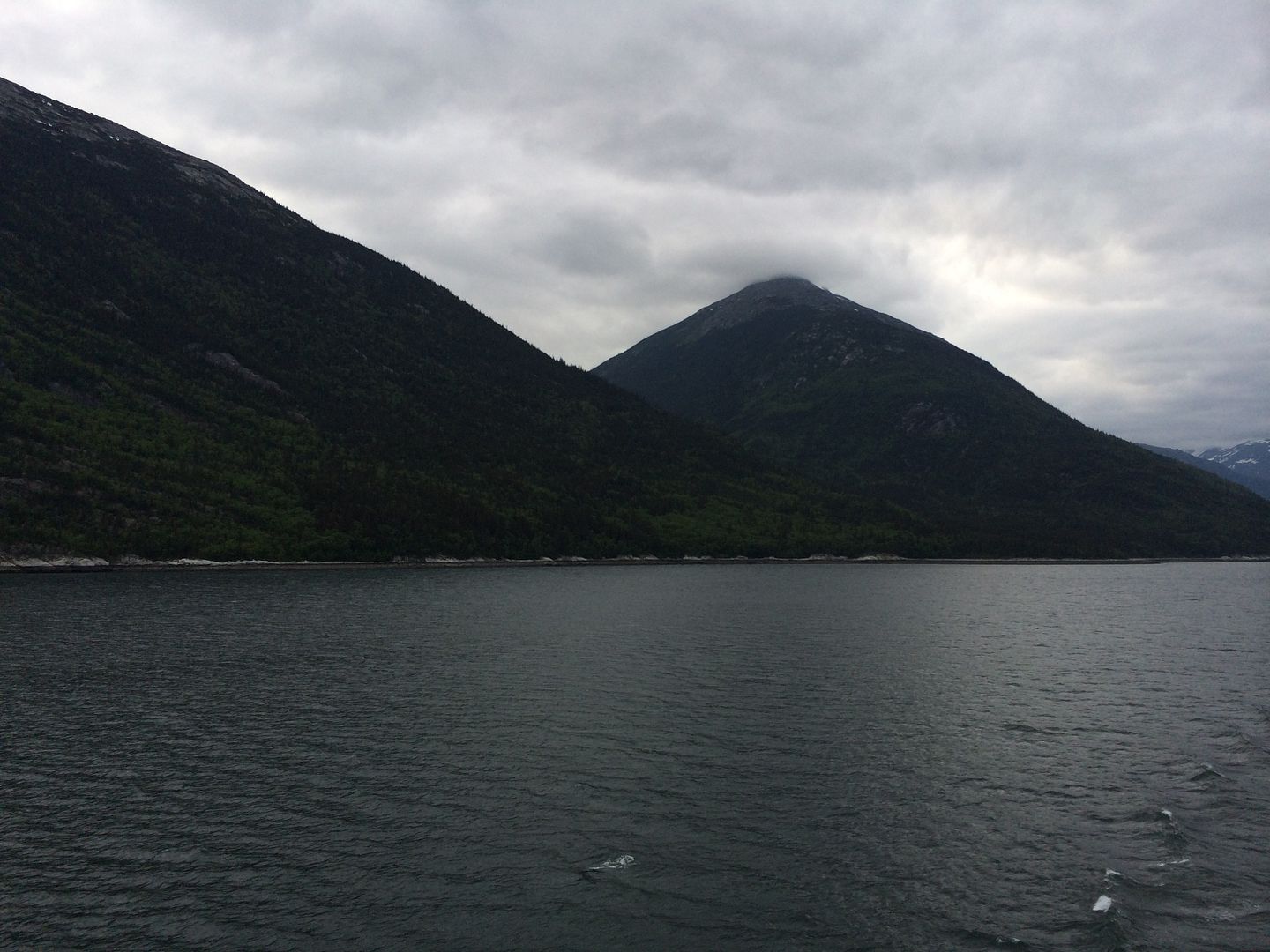 We'd had an awesome time in Skagway, but it had been a long day and we were feeling pretty exhausted. Still, there's something about Alaska and its late sunsets that kept us from ever seriously considering going to bed too early.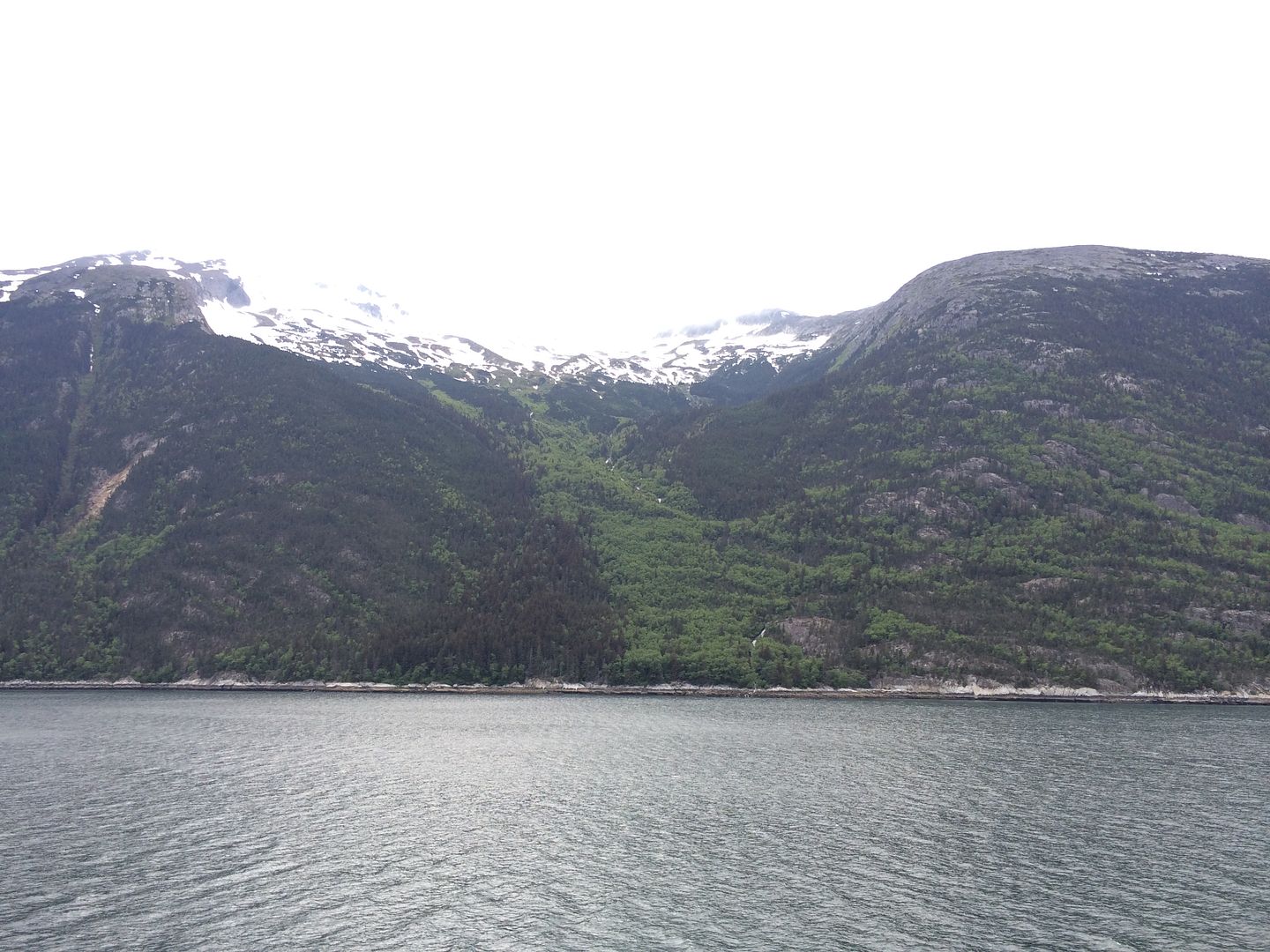 When we got back from dinner up at the buffet (which I'm sure wasn't actually that bad), Jay had been to our room and had made us a towel elephant.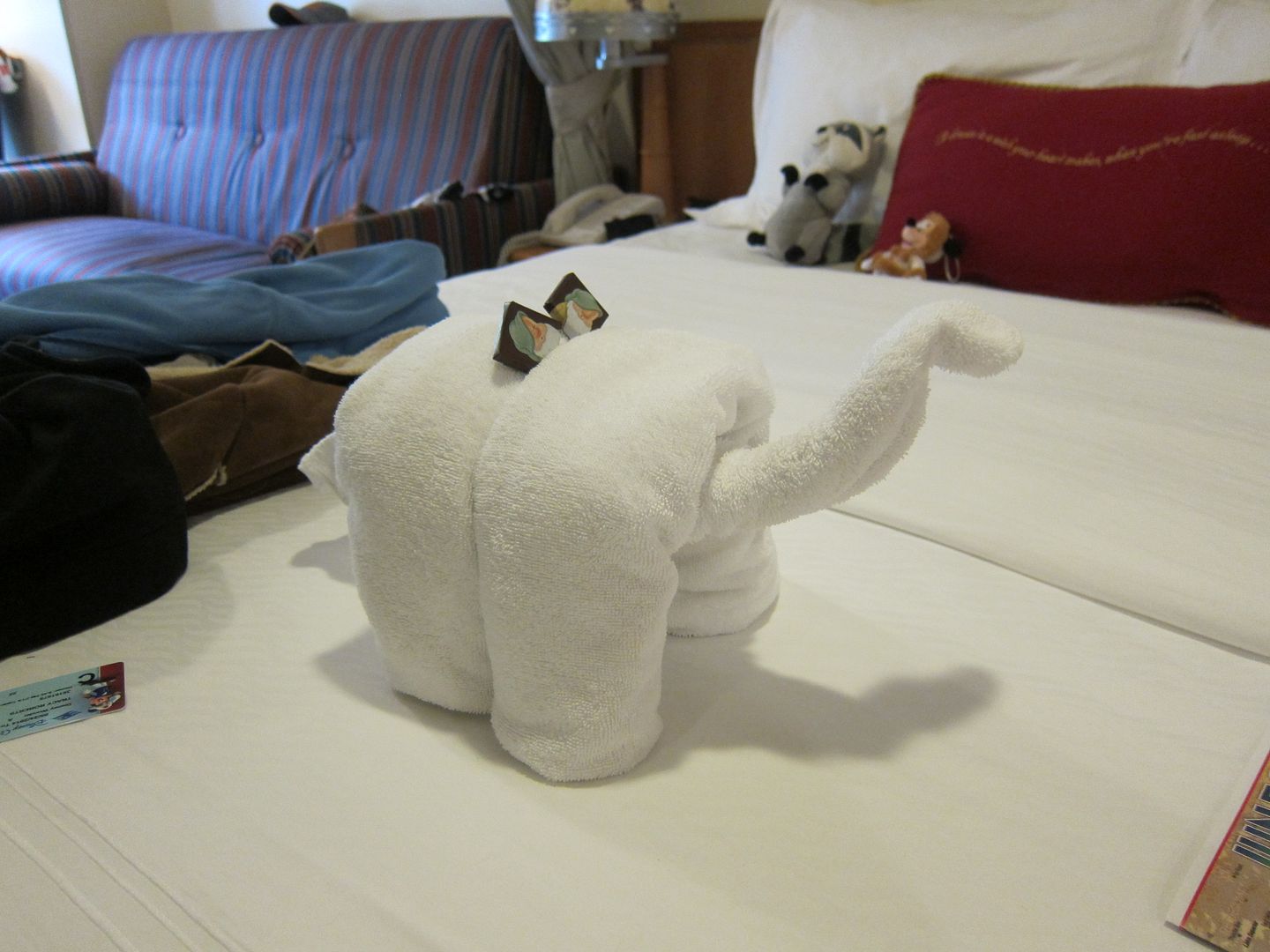 Checking our navigator, we saw that tonight was honestly the weakest of the cruise so far when it came to organized entertainment—they were showing Million Dollar Arm in the Walt Disney Theatre, but we weren't really interested. It was lame because Maleficent was set to be released in theaters that night, so we wished they would have just shown that on the big screen, but since the movie "couldn't" be shown early, that would have to wait until a 12:01 showing (when we were planning to already be fast asleep).
Deciding to go out and wander around the ship, we found Belle doing a meet-and-greet on Deck 4, so we posed with her.
After that bit of excitement, though, we went back to the stateroom once more and parked ourselves on the verandah for a while.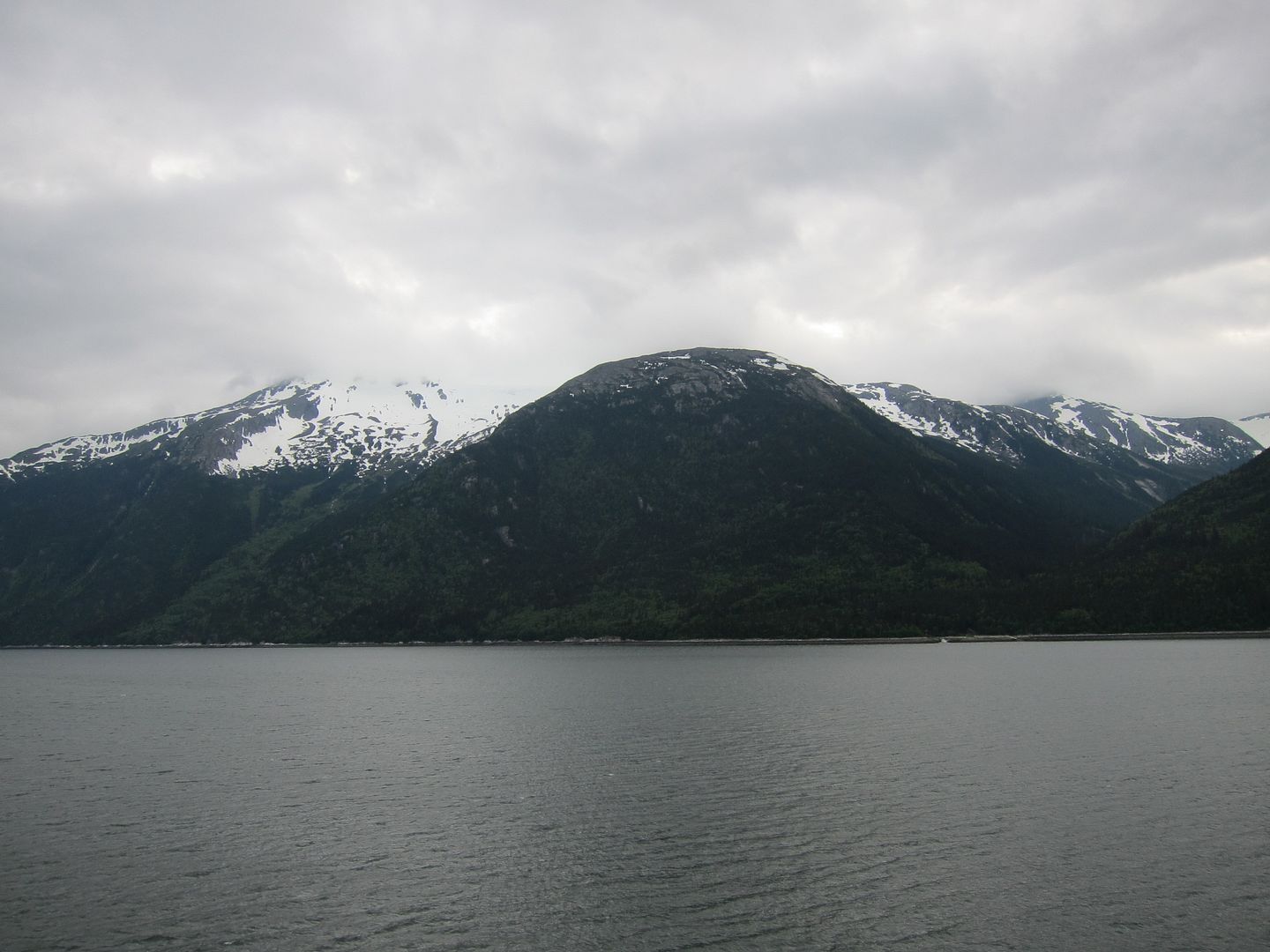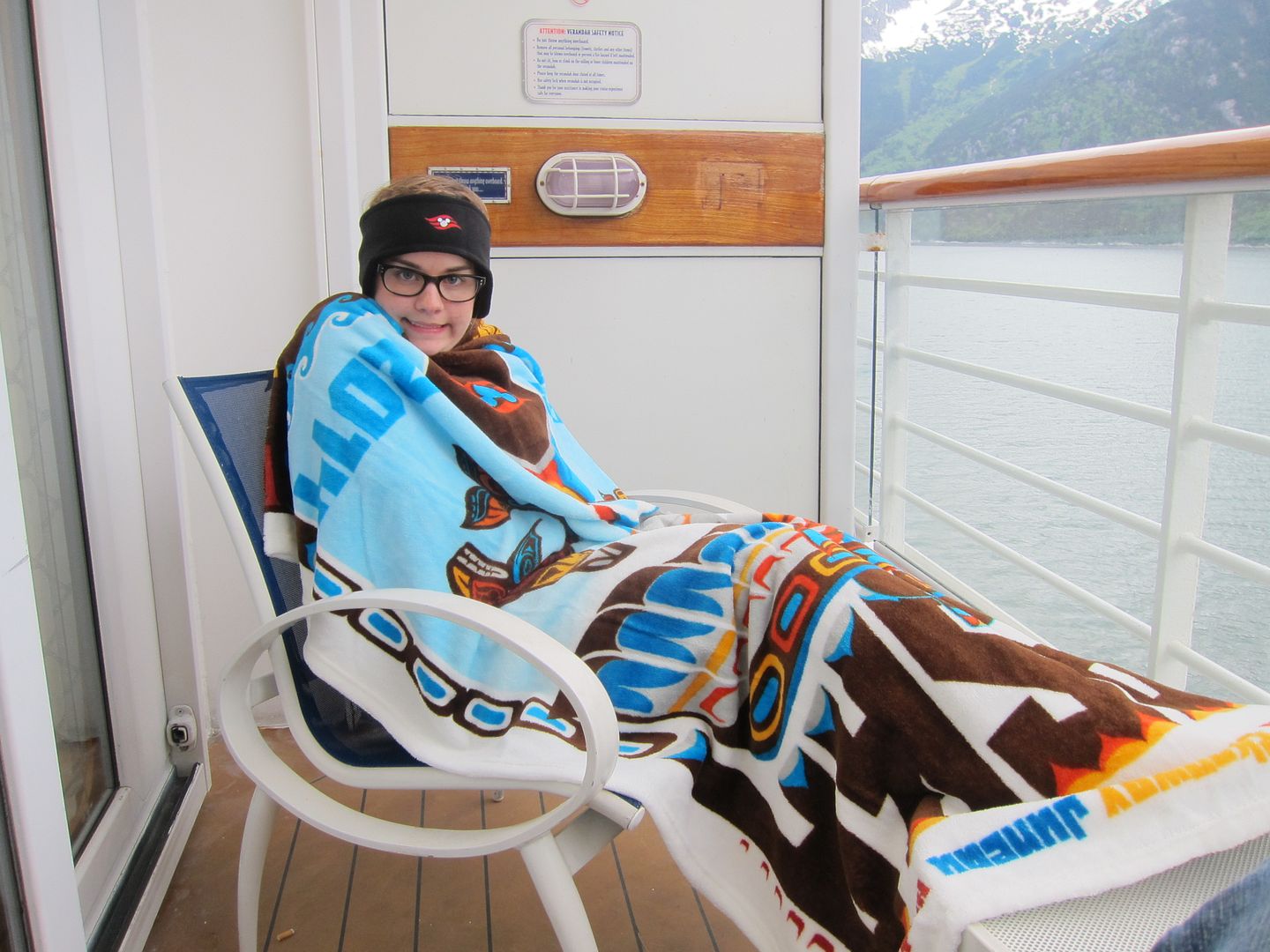 It was definitely chilly outside, but it was still plenty light as well.
All the mountains we were sailing past were really pretty.
I thought these tiny waterfalls were interesting as they cascaded down rock faces.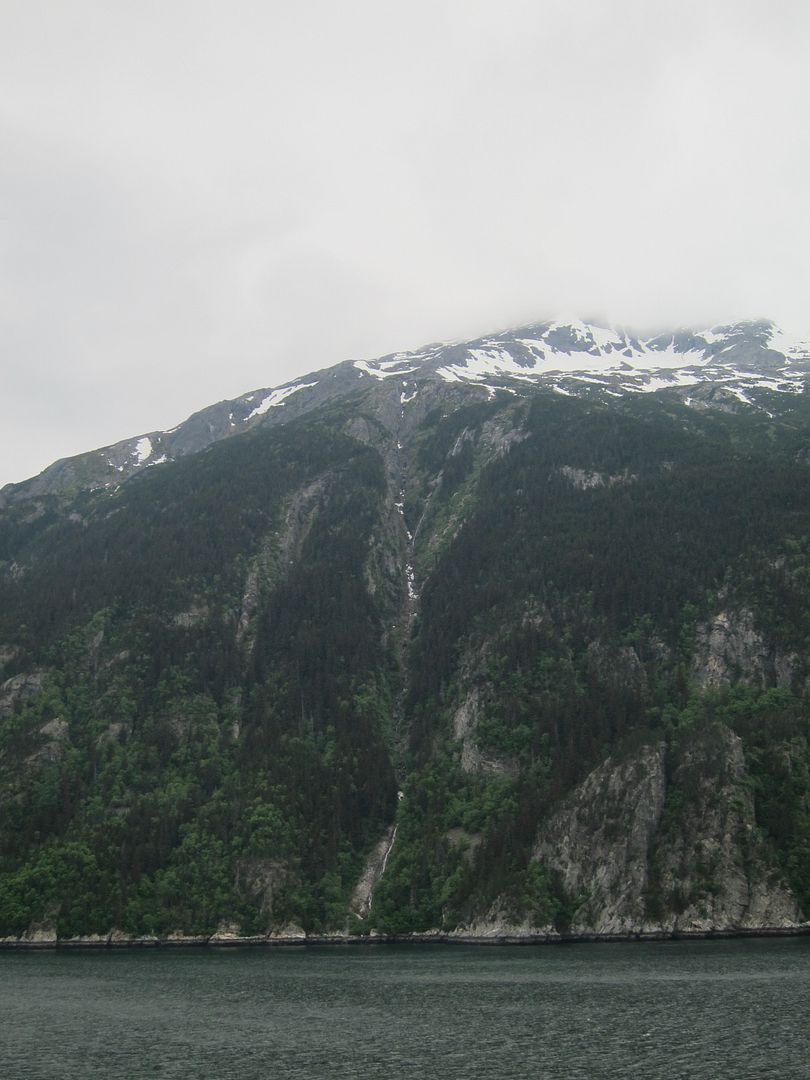 It was a bizarre sight to go past another town without pulling into port. Not sure what this one would have been.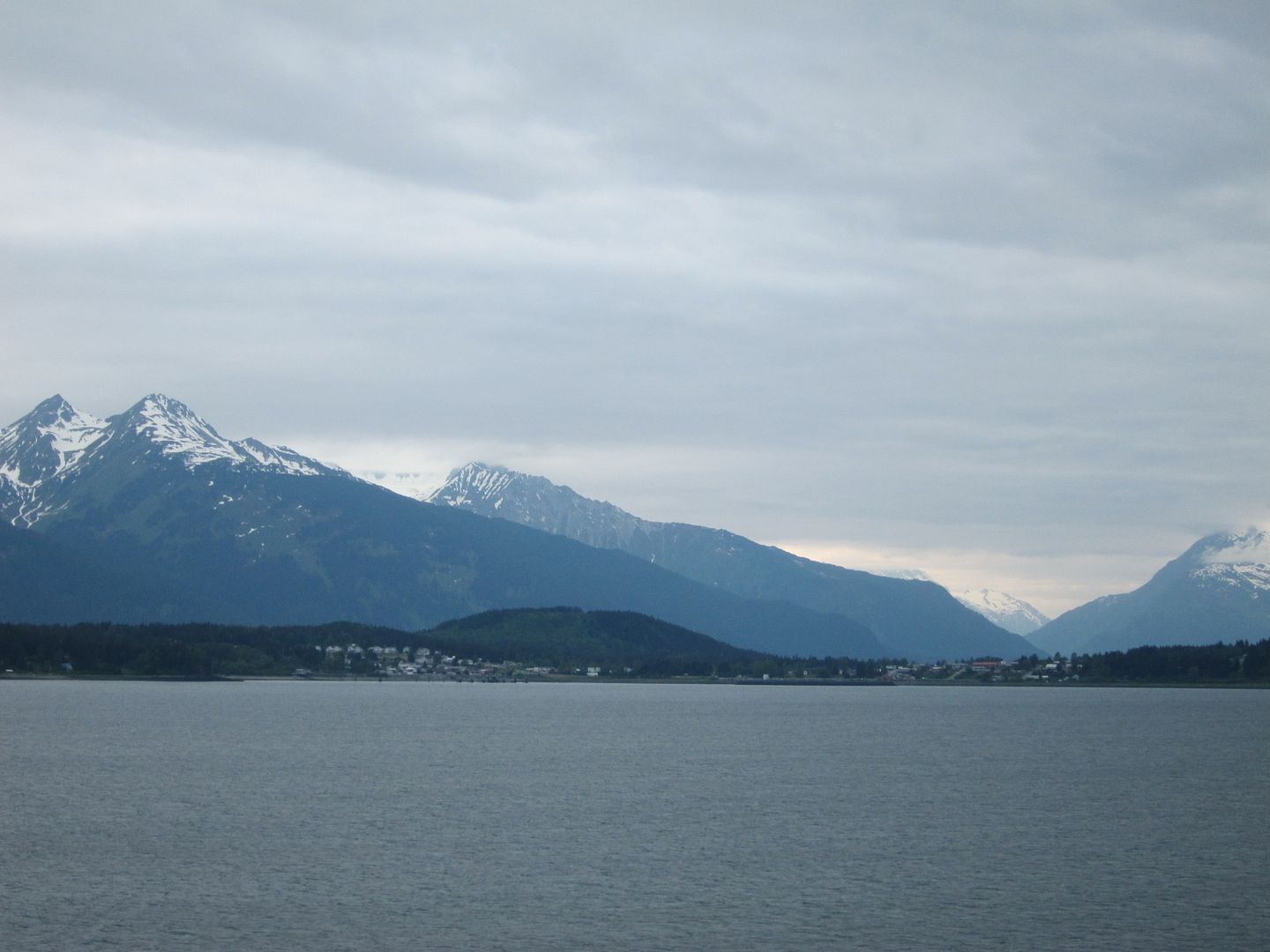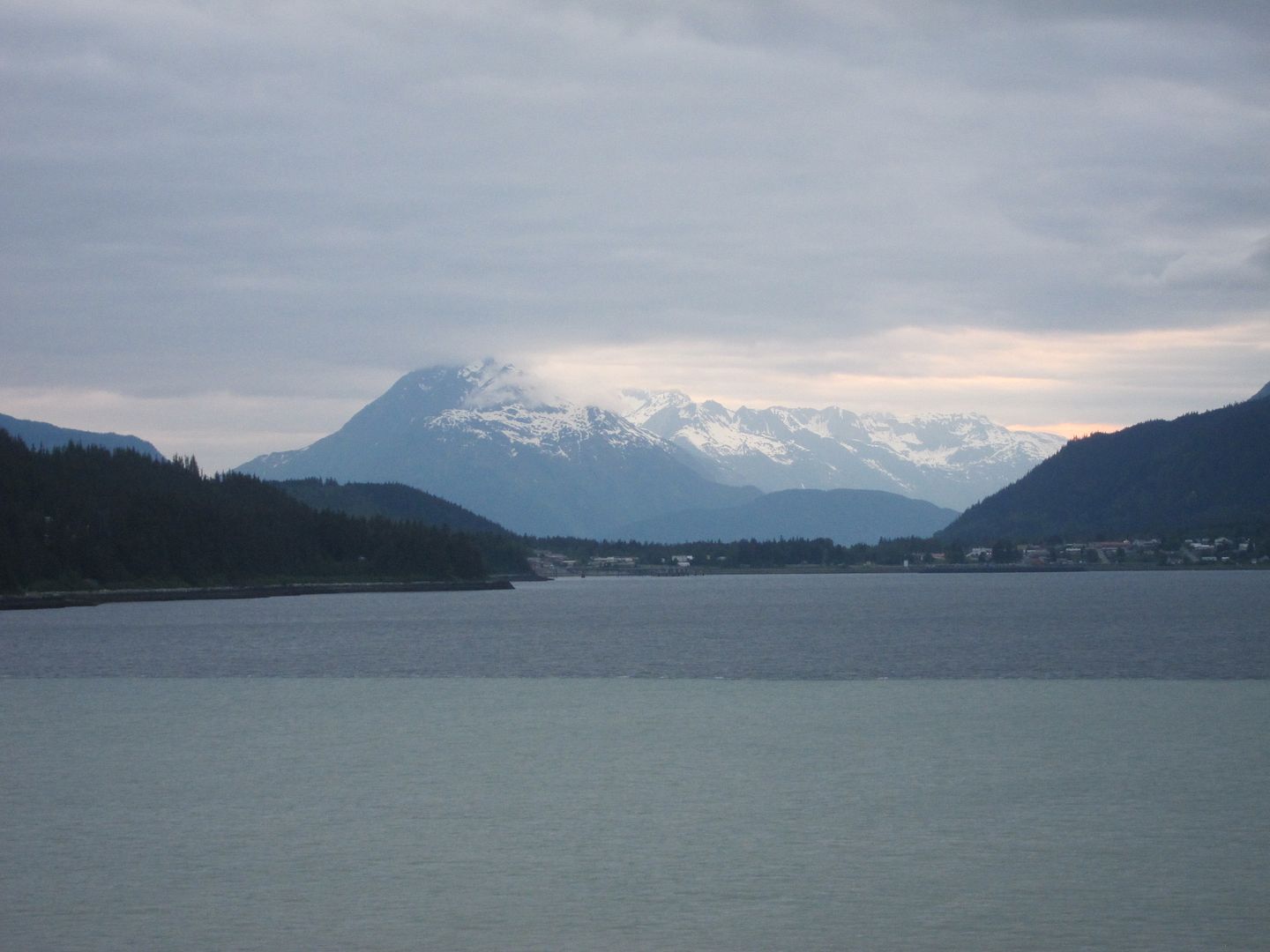 Then it was quickly back to more mountains without any signs of civilization.
We watched some TV in our room—I think this might have been one of the many nights when we caught snippets of High School Musical 2—before we showered and got ready to turn in. Duffy was certainly ready for us to join him in bed.
It felt like we'd already seen and done so much in Alaska, but we were only halfway through our ports of call. We were excited to see what Juneau would have in store for us when we woke up early the next morning.
Previous Post | Next Post
Table of Contents
Support the Wandering Mouseketeers and get yourself a little something! Do your online shopping via our Amazon link!
Follow



Share