Chapter 10
One Boat to Another

---
Previous Post | Next Post
Table of Contents
We were supposed to meet at 9:15am for our first (and only) Port Adventure on this cruise: the Blue Lagoon Island Sea Lion Encounter.
Here's how it's described on the Disney Cruise Line site.
Travel to the Blue Lagoon, where you'll be able to hug and kiss a sea lion in waist-deep water.

On this adventure you will…

Take an approximately 40-minute cruise aboard a double-decker ferry through Nassau harbor to the world-famous Dolphin Encounters on nearby Blue Lagoon Island.
Upon your arrival, meet and greet the sea lion trainers and partake in an informative introduction to these mammals.
Accompanied by a trainer, immerse yourself wait deep in an all-natural ocean pool on a specially designed platform, where you will have approximately 15 minutes to interact with a sea lion.
Experience a very special kiss, handshake and hug from your new sea lion friend.
After your interaction, explore the rest of what Blue Lagoon has to offer. Relax and enjoy your 30-minute return trip back to the ship.
I'm sure I've mentioned it before on this blog, but sea lions are my favorite animals, so you can understand why I was so excited for this particular excursion. In fact, we hadn't really planned on doing any organized Port Adventures on this short cruise, but when we saw this one, we couldn't not book it.
We were instructed to meet in the Buena Vista Theatre, where we were checked in by the cruise staff.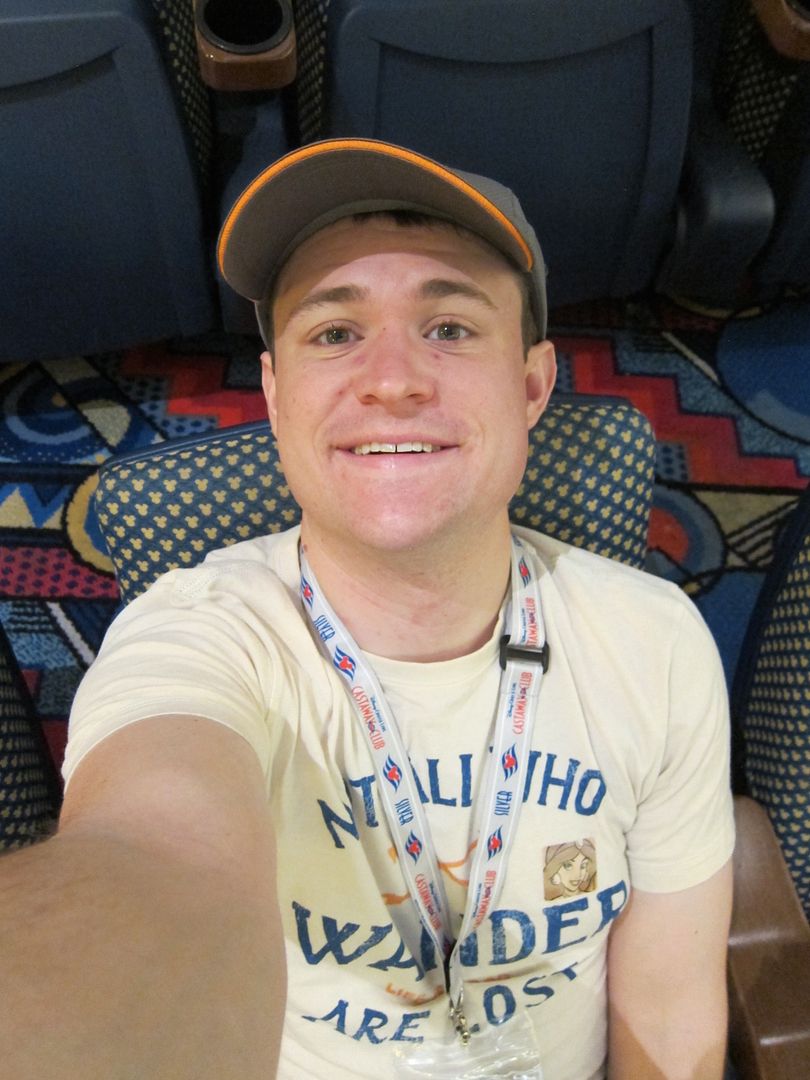 This was actually the meeting location for all the Blue Lagoon Island excursions—which included people swimming with dolphins and those who were just being ushered over to enjoy the beach.
The group of people doing the sea lion meet and greet was much, much smaller. Still, they kept us all together for the length of the boat ride, so we all filed out onto land together.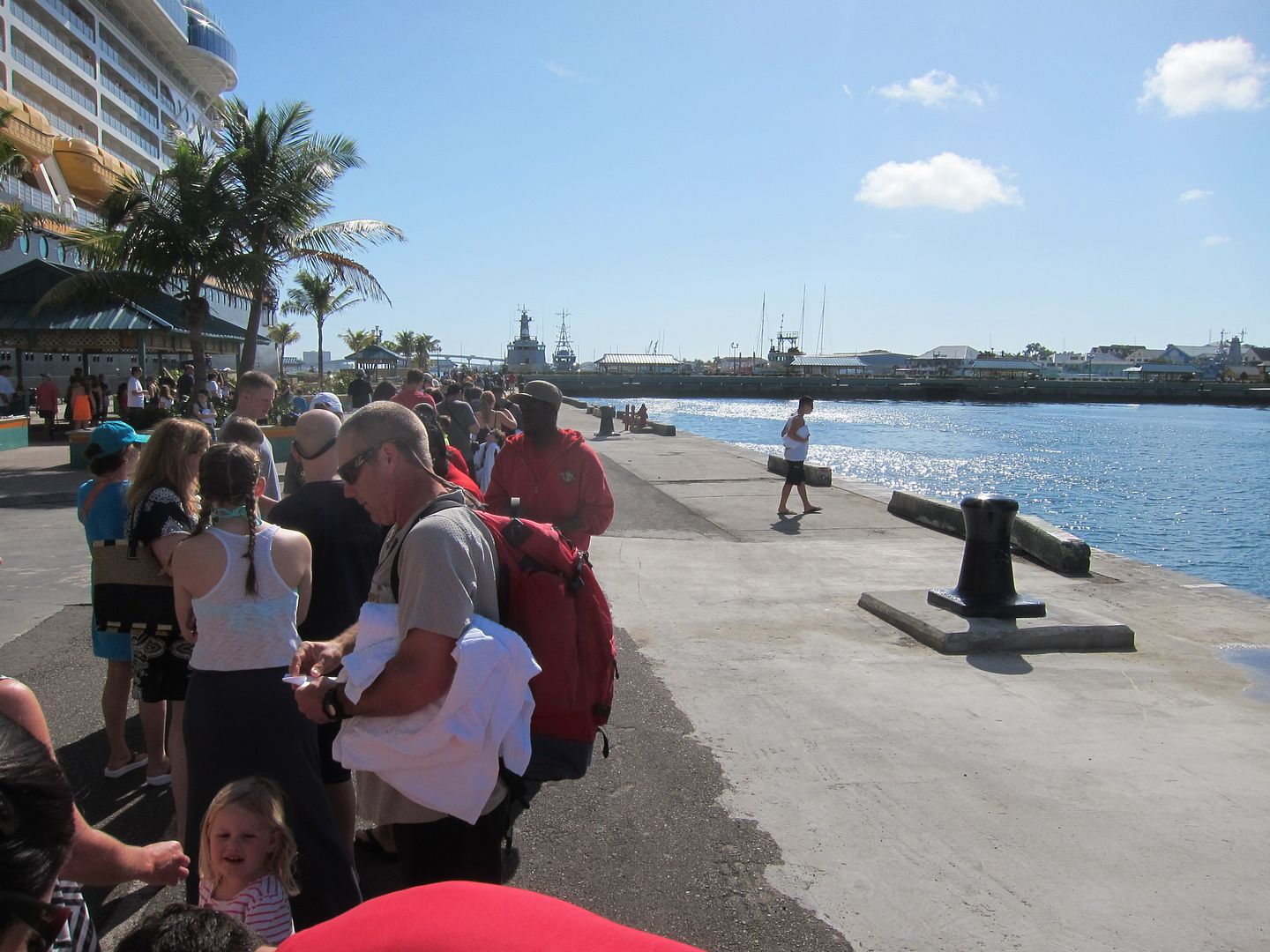 It's funny looking up at the ship from land. It obviously feels big when you're on board, but it just looks huge from off board.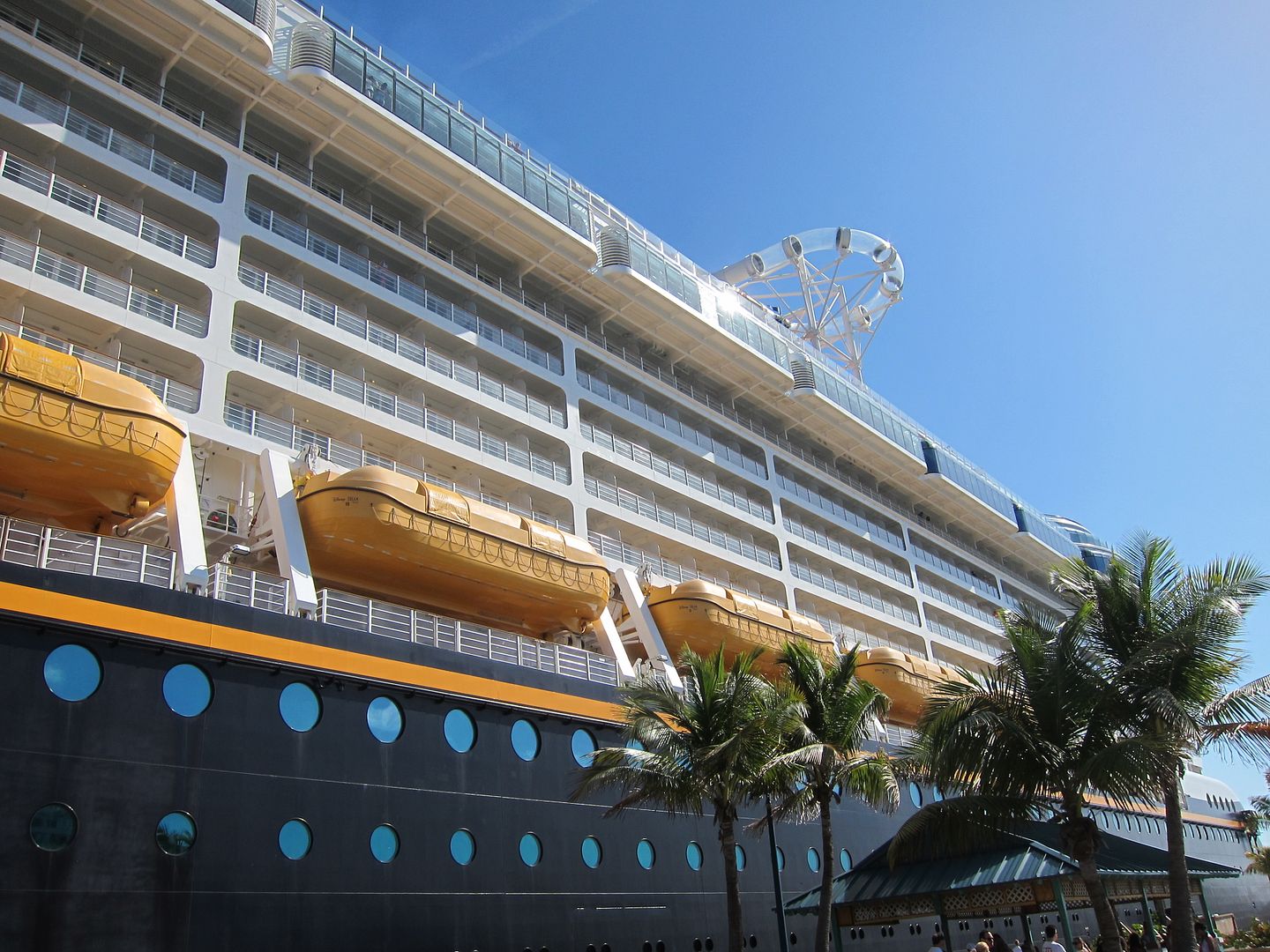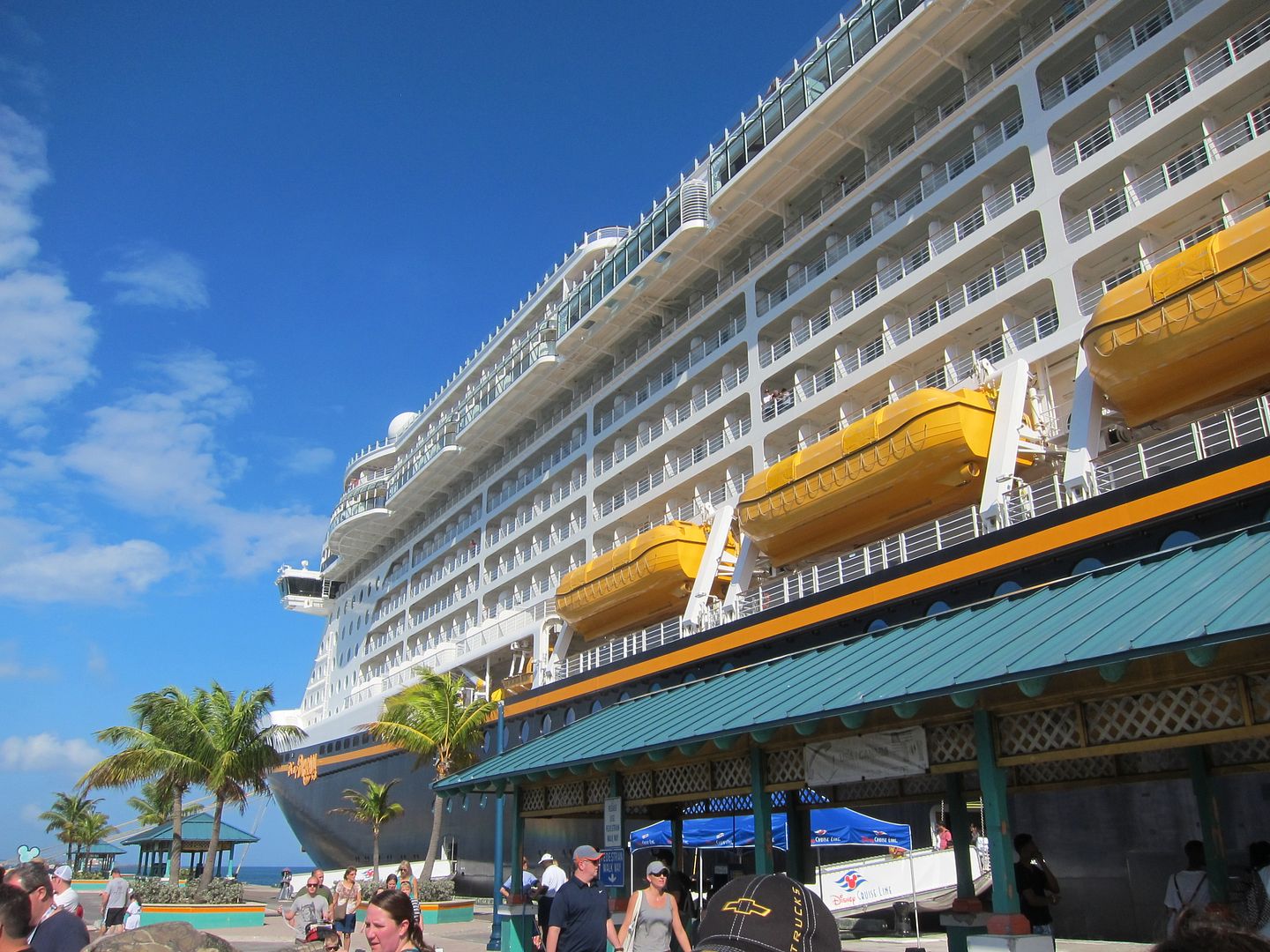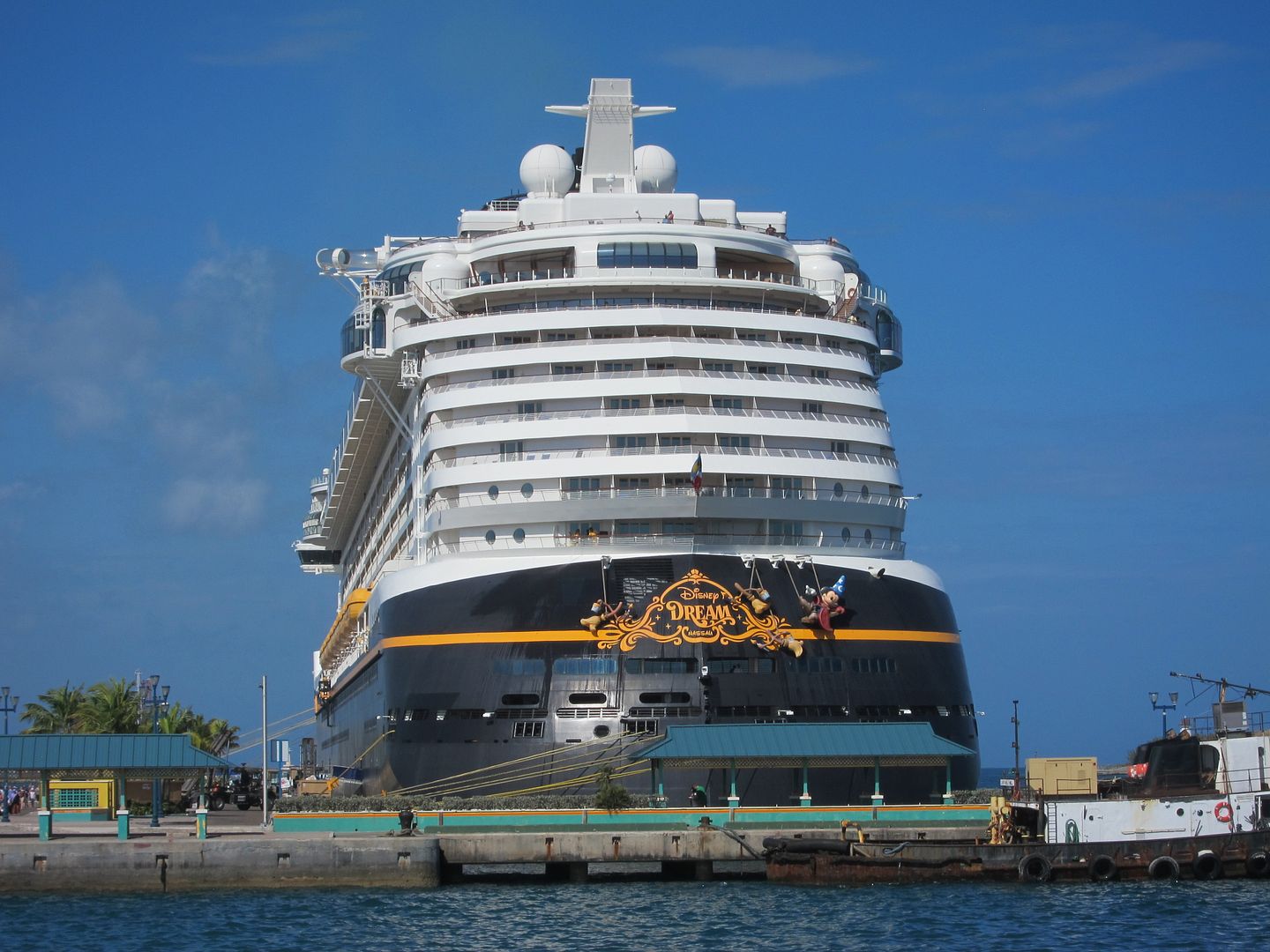 Our crew walked past the "Welcome to Nassau" sign en route to our boat.
We could also clearly see Atlantis off in the distance.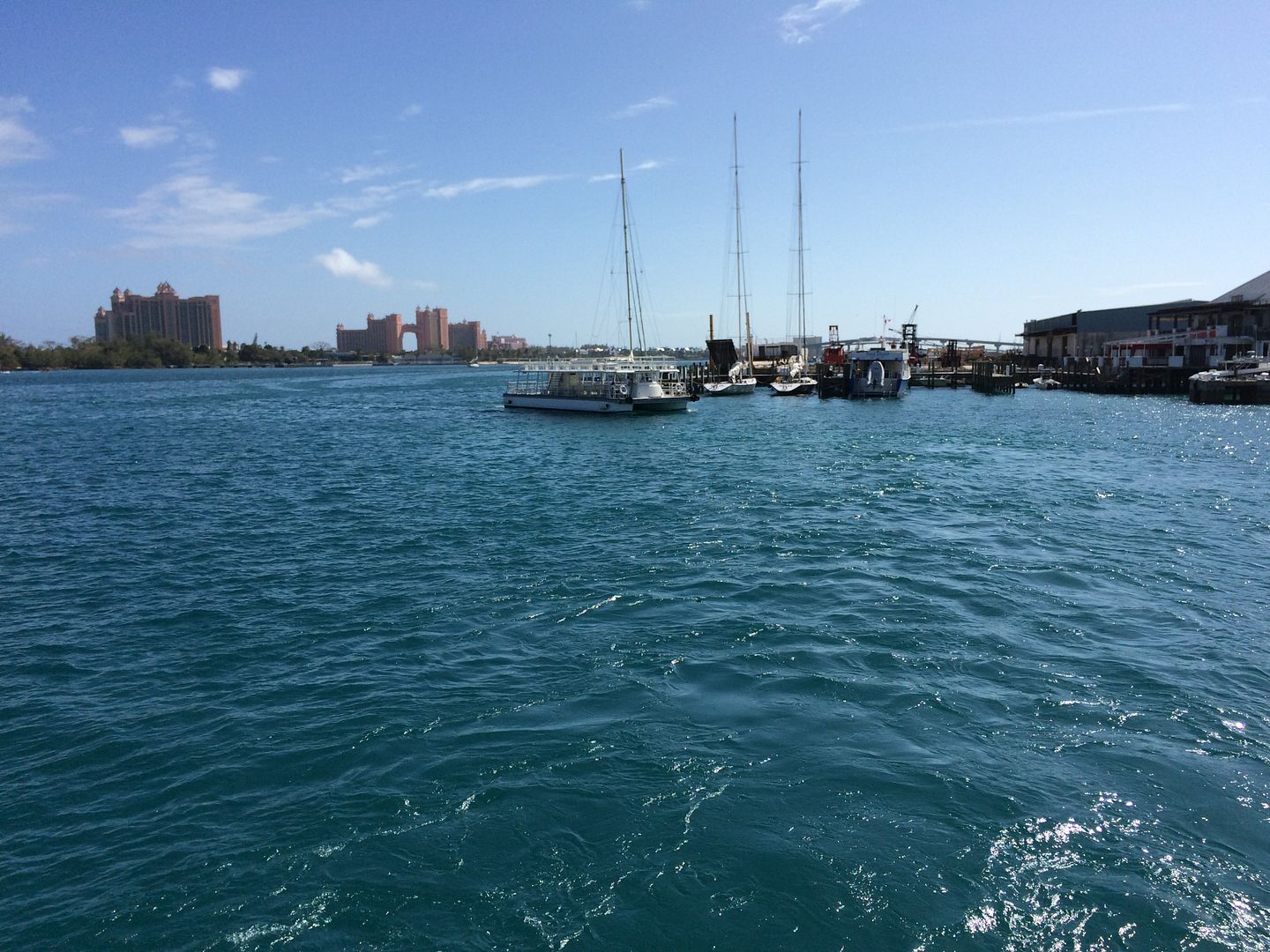 The boat ride proved to be an adventure in itself (honestly, I don't think I'd read the description very well in advance, so I wasn't really anticipating a 40-minute tour of Nassau).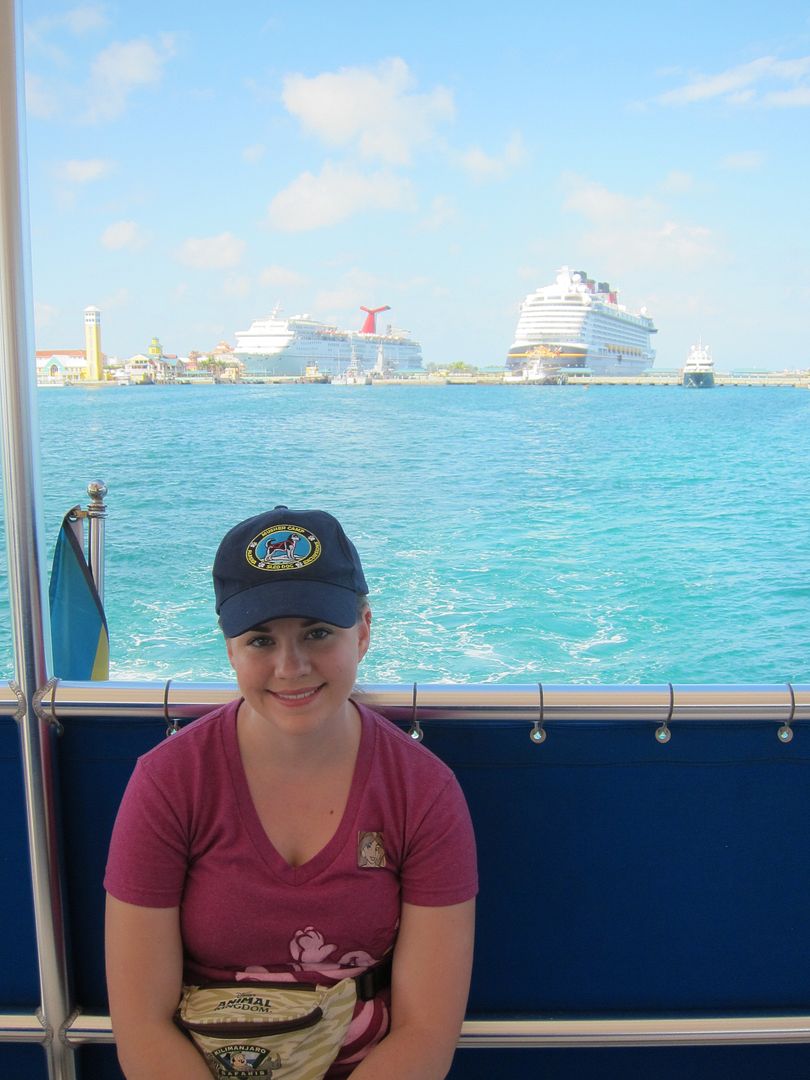 We left our ship behind us.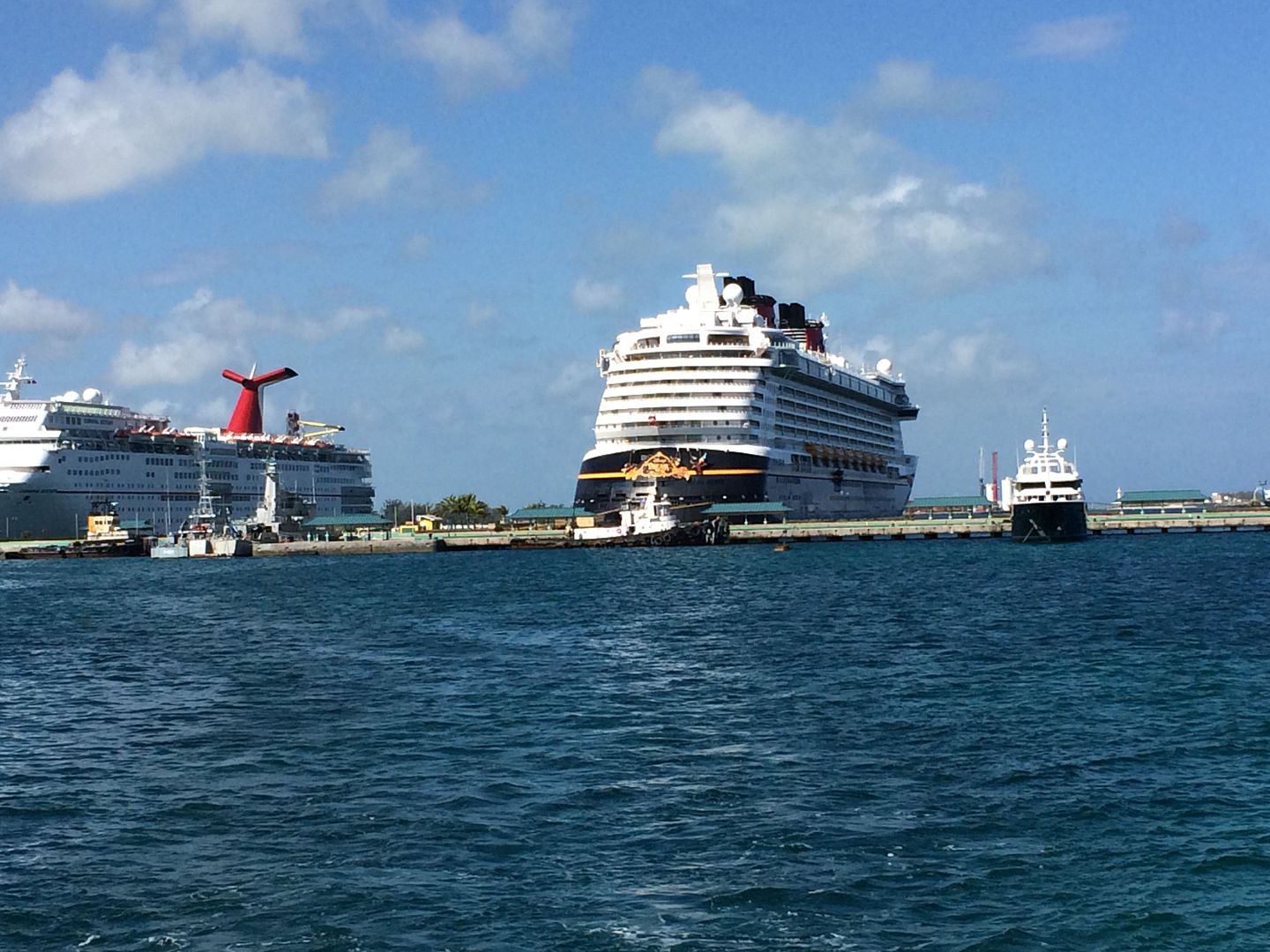 We quickly found ourselves zooming past Atlantis and getting a much better view of the mega-resort.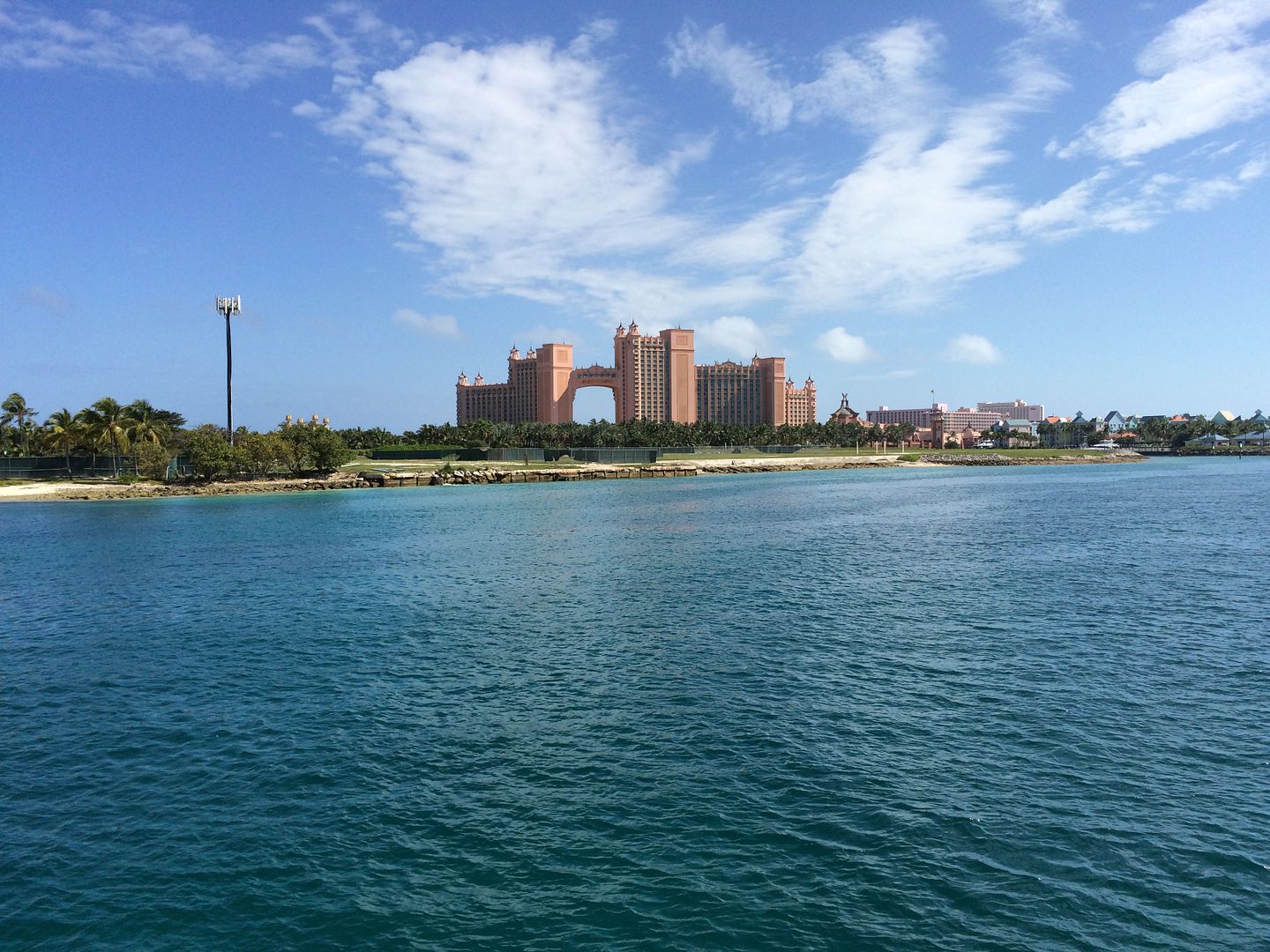 For whatever reason, I still connect Atlantis with a series of Live! with Regis and Kelly on-location episodes that I remember watching when I was home sick from school for a while back in high school. The resort was also prominently featured in an episode of Newlyweds: Nick and Jessica. And that basically describes my taste in TV in a nutshell.
It was crazy sailing past all these vacation homes and giant yachts.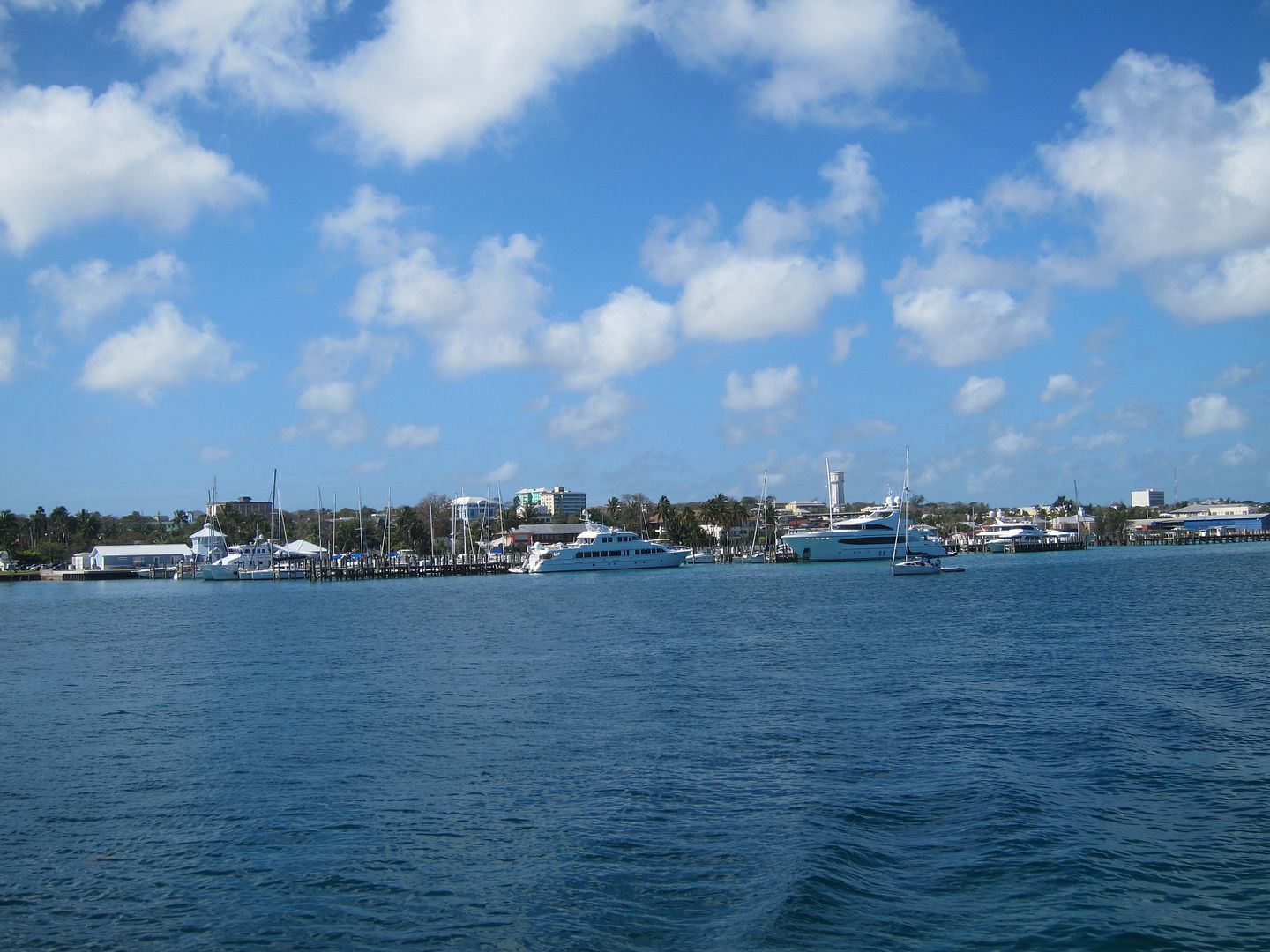 What made it even more bizarre was that we had just been warned about the travel advisory currently in effect for Nassau that reminded us that it was a very poor island where we needed to be extra vigilant about potential crime…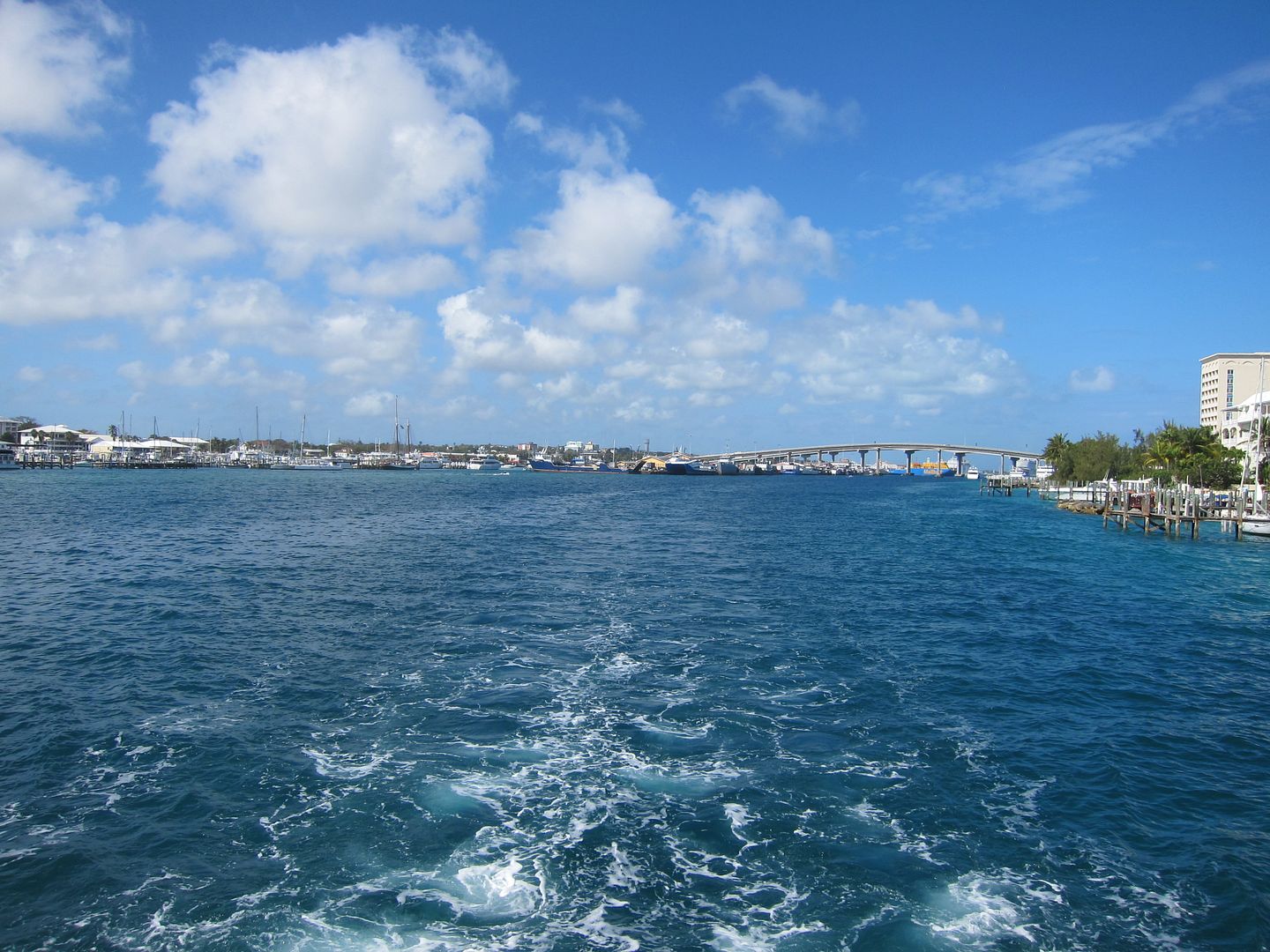 I know this fleet of sailboats certainly looks quite dangerous.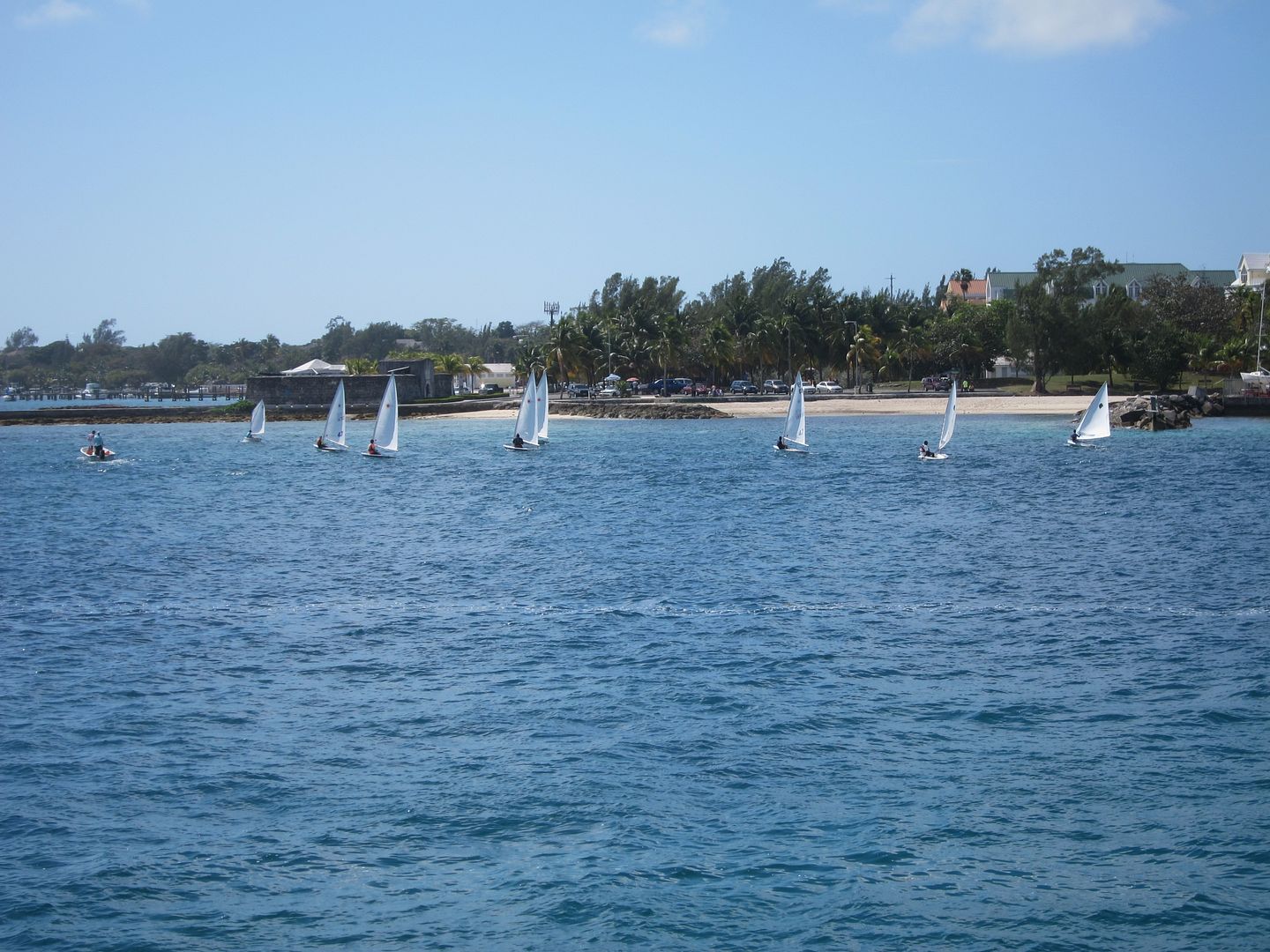 We were in the Jasmine tour group.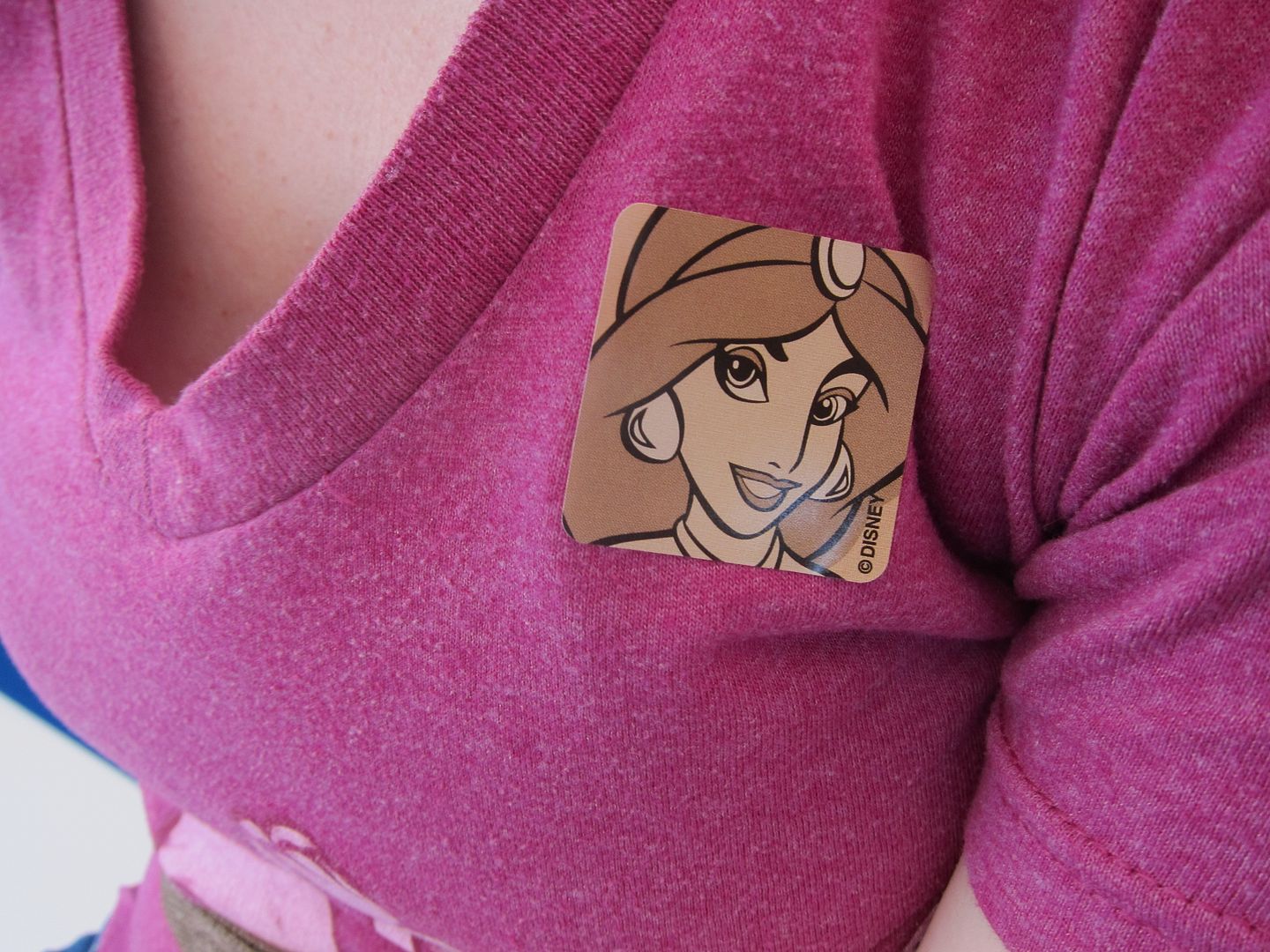 They had run out of Sea Lion Encounter wristbands and only had enough to give one to Tracy but not me, so I was a little nervous they were going to kick me off the boat and send me back…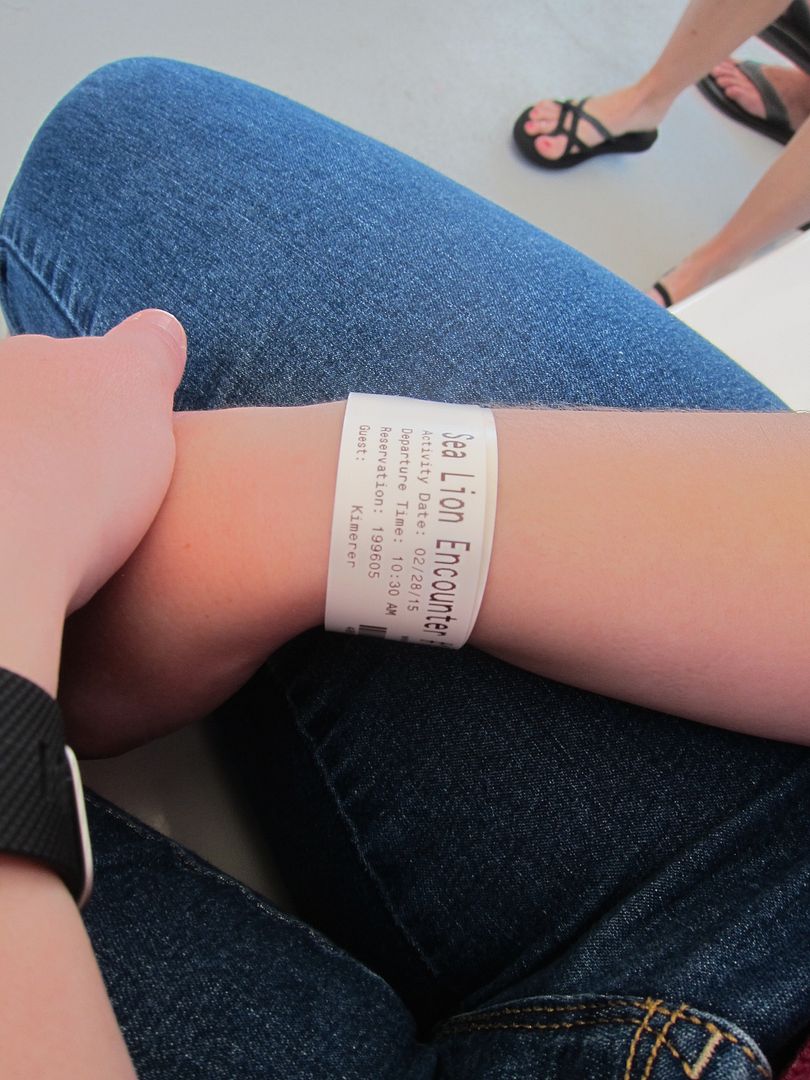 If there's one thing that really stood out to me as we sailed further from the main part of Nassau, it was how blue the water started to get.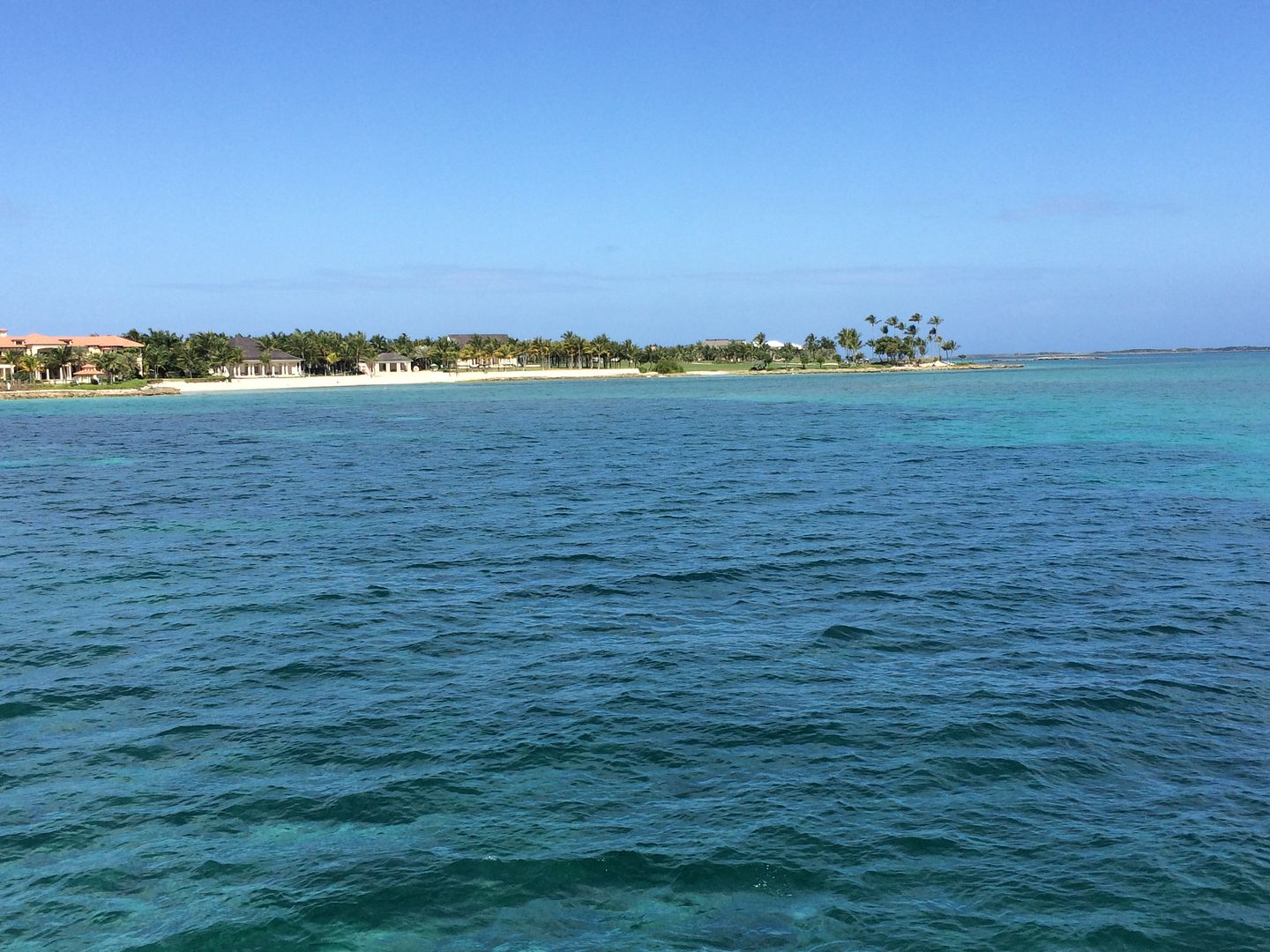 Since I'd never been to this part of the world before (unlike Tracy), I was amazed just how much this area looked like a postcard.
If I remember correctly, there wasn't any narration on this boat ride, so we didn't really get to find out much about the places we were passing.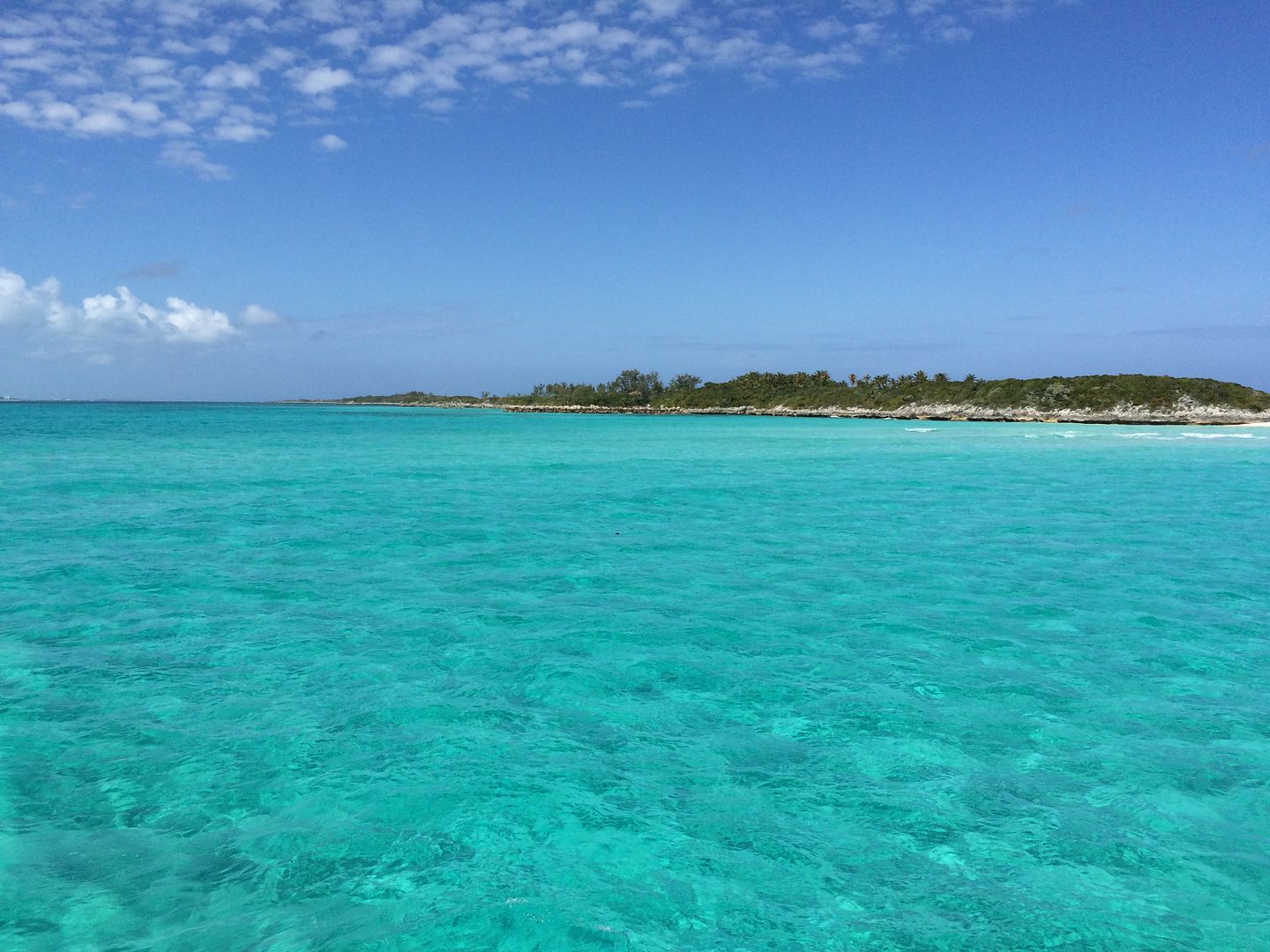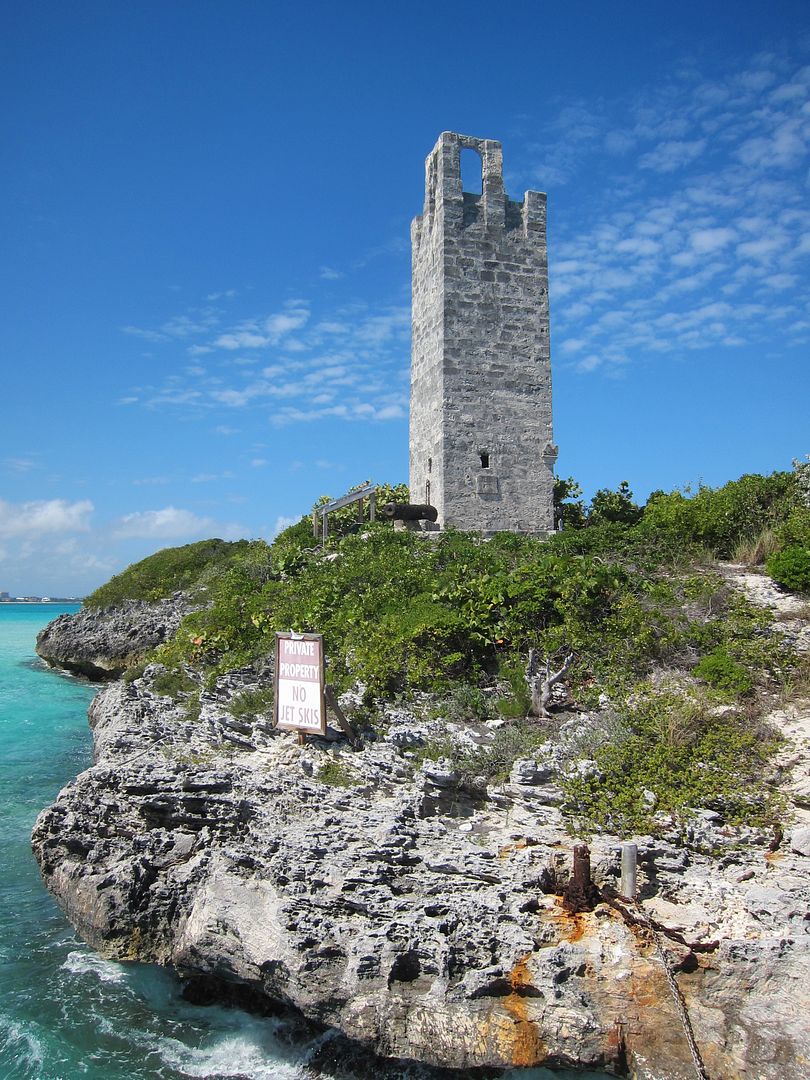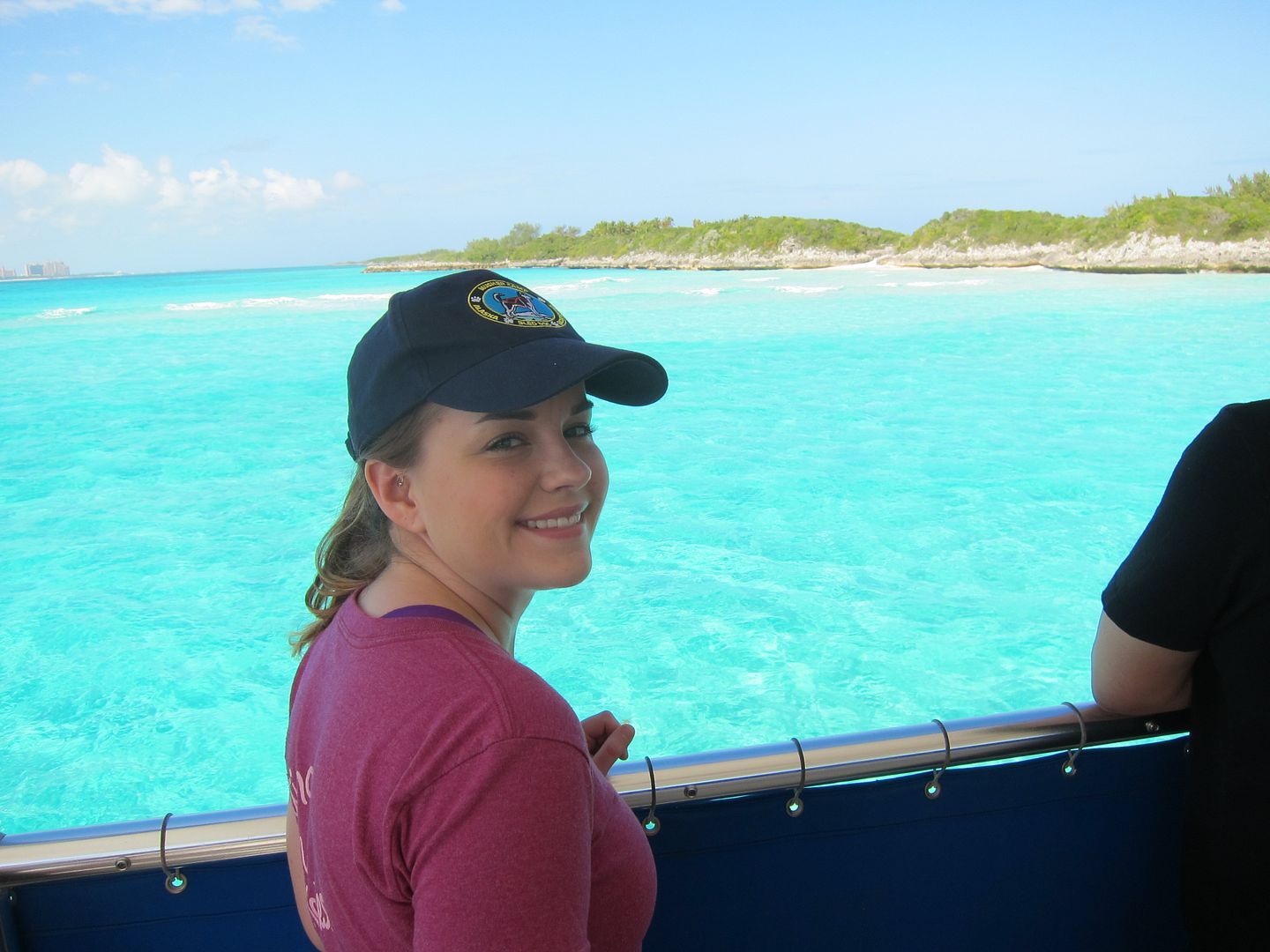 Here's a video from our boat ride. Not the most thrilling thing, but it gives you an idea of what the trip was like.
[kad_youtube url="https://youtu.be/plJRhPnc5bA" ]
It didn't really feel to me like 40 minutes had passed, but we were soon pulling up to Blue Lagoon Island.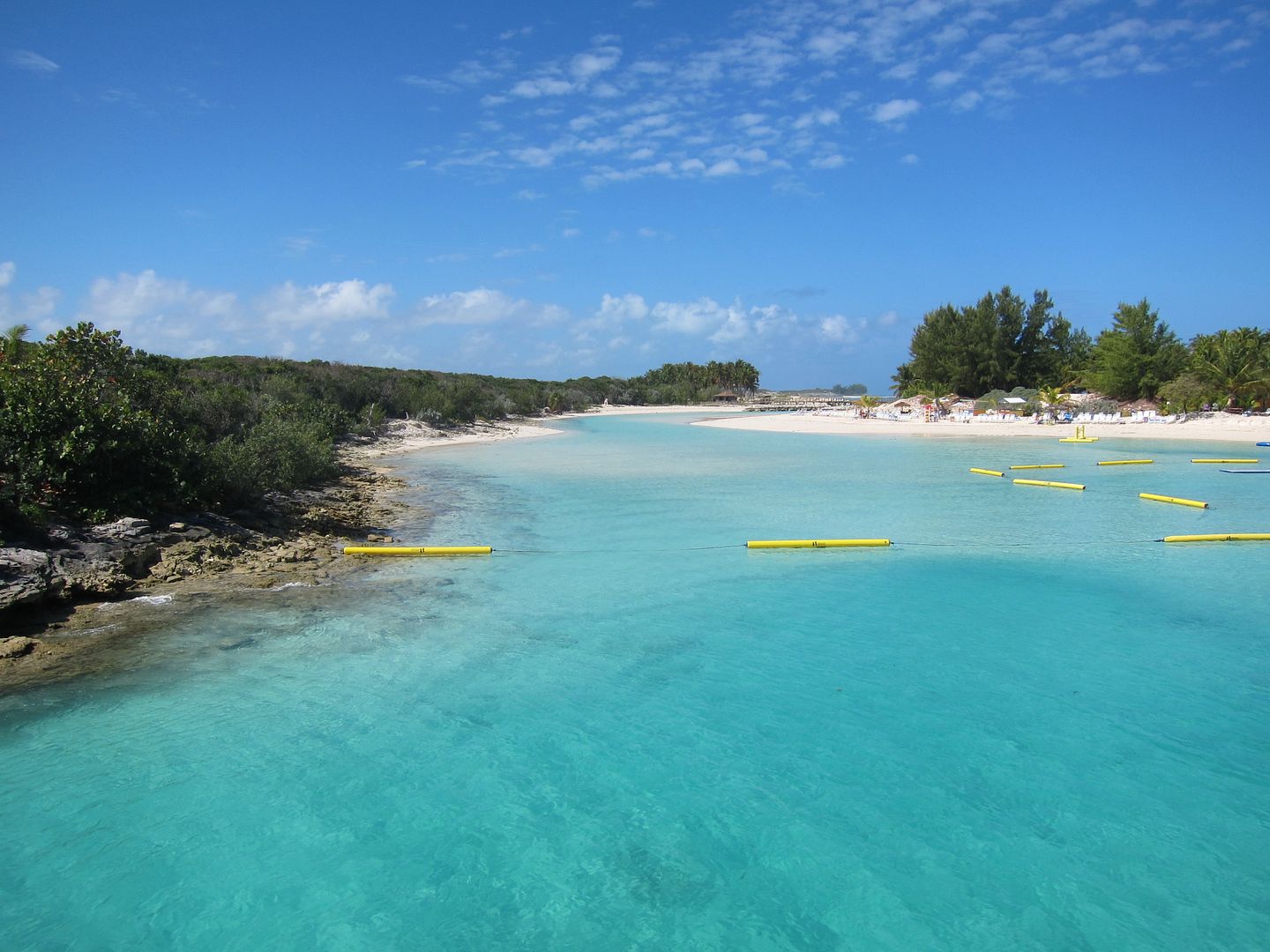 Previous Post | Next Post
Table of Contents
Follow



Share