Chapter 11

Fishy Kisses
---
Previous Post | Next Post
Table of Contents
The sea lions kind of get the shaft on all the advertising for Blue Lagoon Island, but they were at least featured pictorially on the sign as we walked ashore.
Getting onto the island, we saw dolphins swimming in the water almost immediately.
We had to trek a little further back before we spotted signs of the sea lions, however.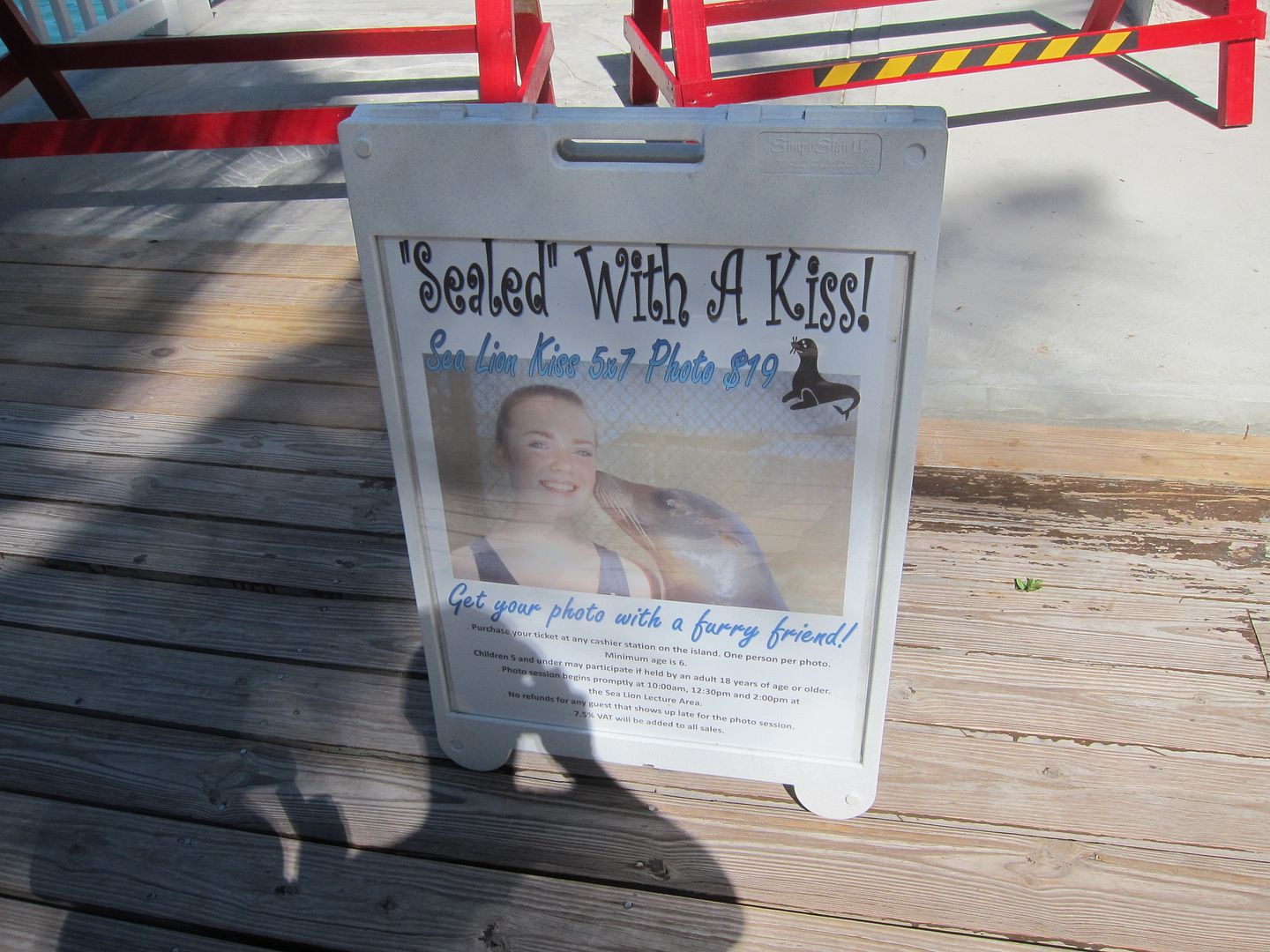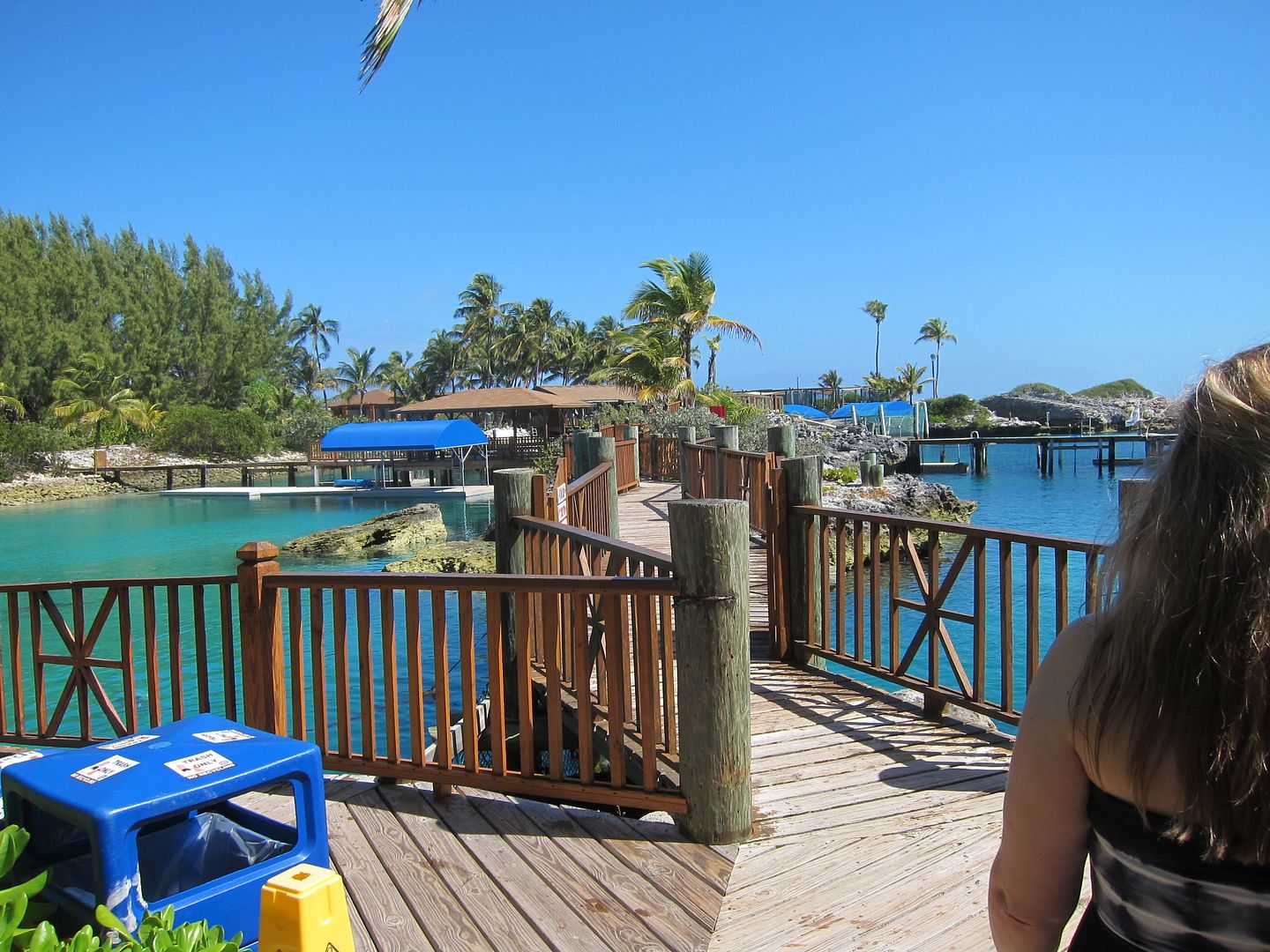 Our group was much smaller than those doing dolphin encounters, which ended up being great because it meant we got more one-on-one attention. First, we were given an orientation about sea lions and the threats they can face.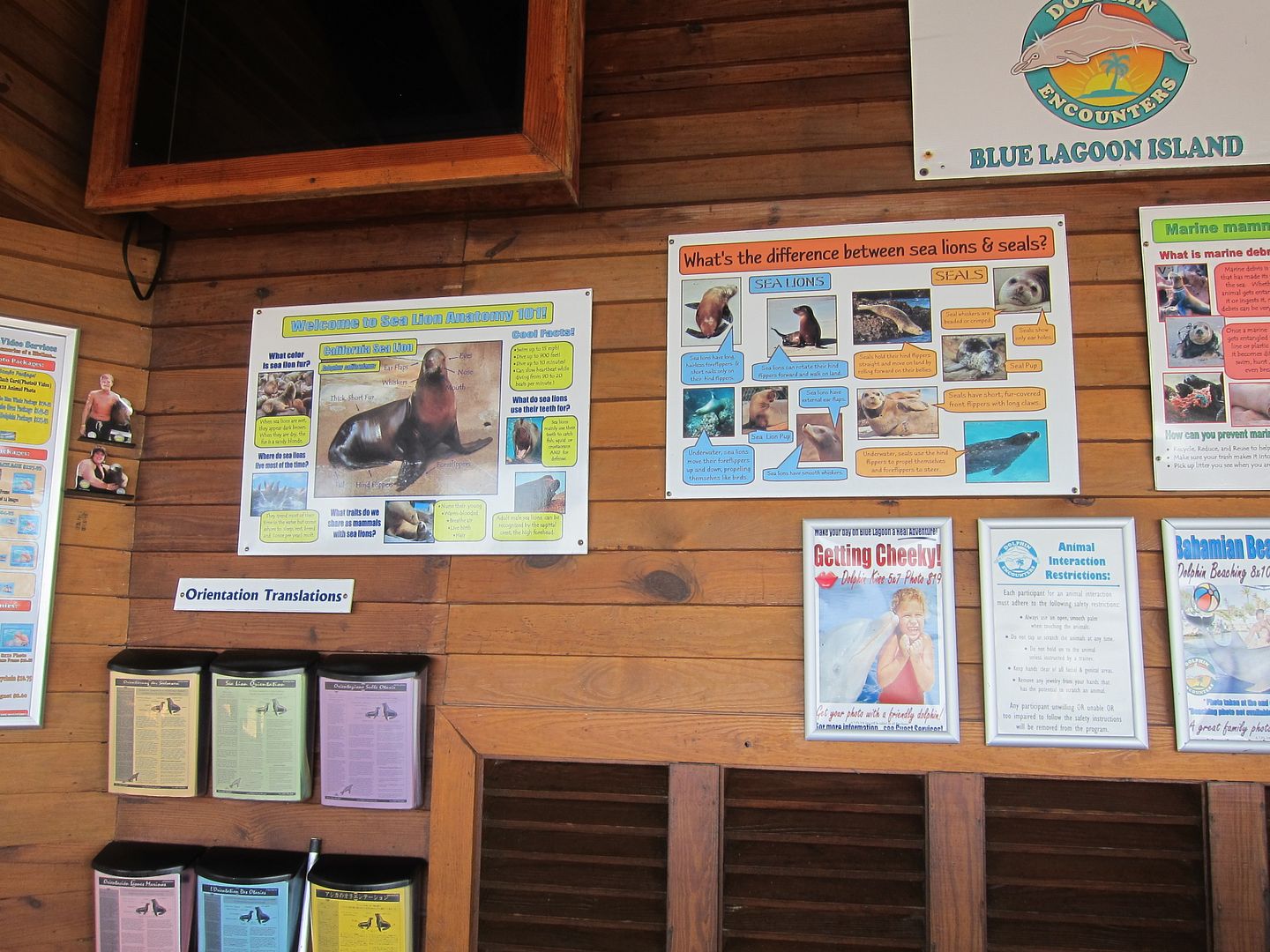 This talk covered things like the differences between seals and sea lions (external ears for one thing) and why you should never feed or approach sea lions in the wild. Pretty basic information, but I was glad that they went over it.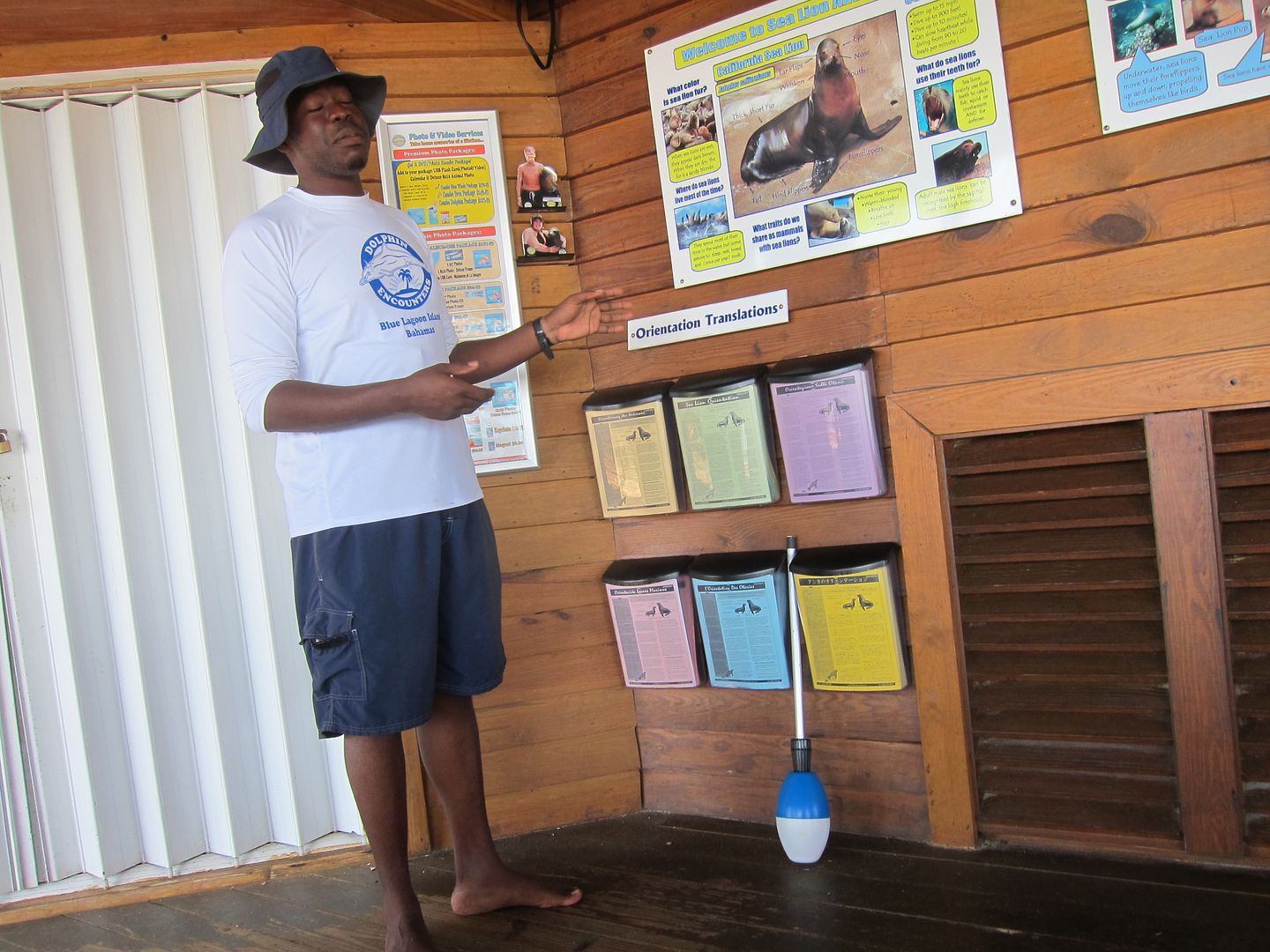 The trainer also talked a bit about the sea lions at Blue Lagoon (all of whom were bred in captivity).
Next, we learned about what the actual sea lion encounter would be like. We were only supposed to touch them with the palms of our hands, for example, and had to follow all other instructions very carefully. Next, we were given a few minutes to change into our swimsuits and don wetsuits. While these weren't required, we'd had enough frigid water on the AquaDuck and knew that we should keep ourselves warm if possible.
We could see lots of sea lions swimming around the tanks.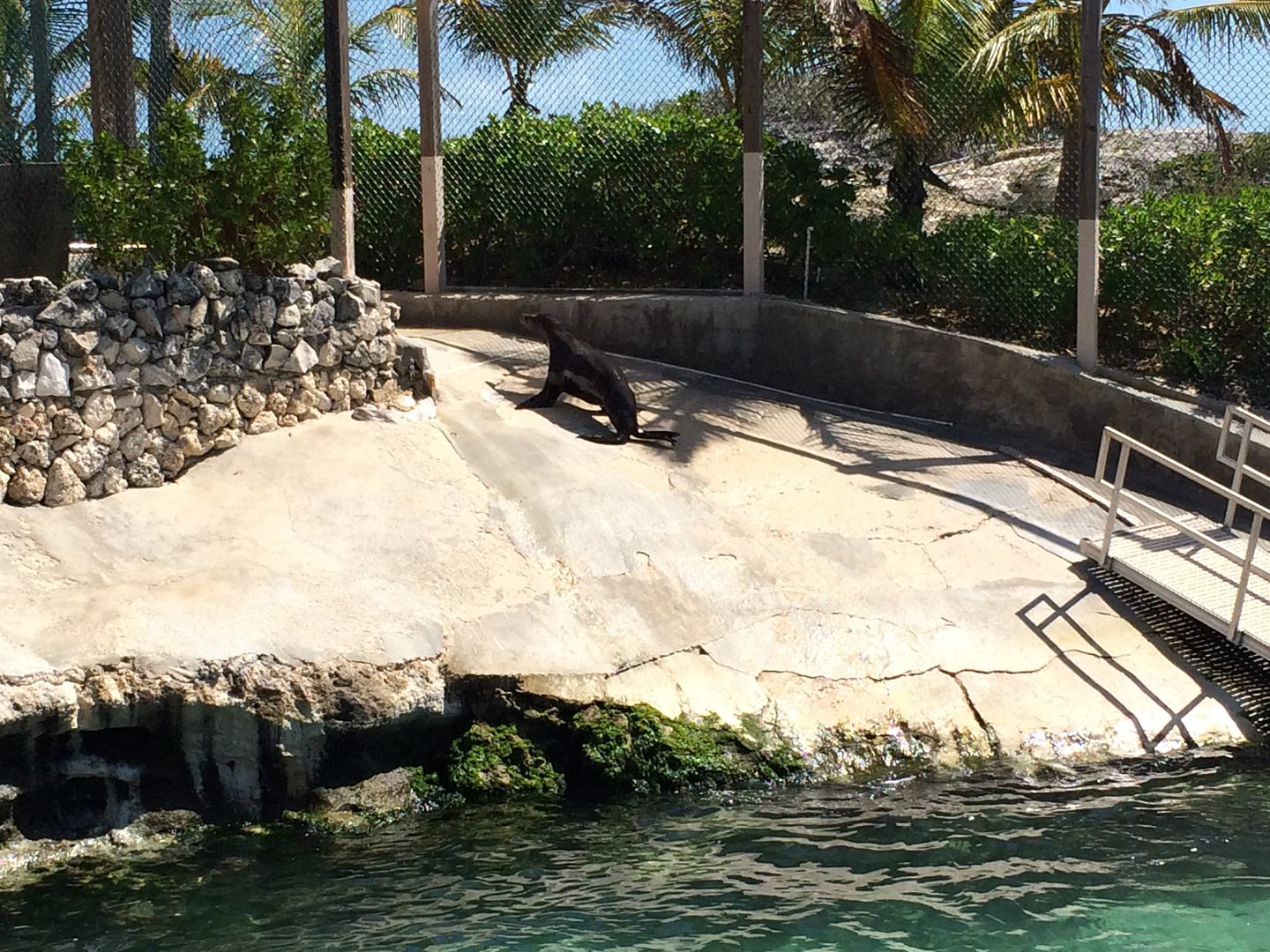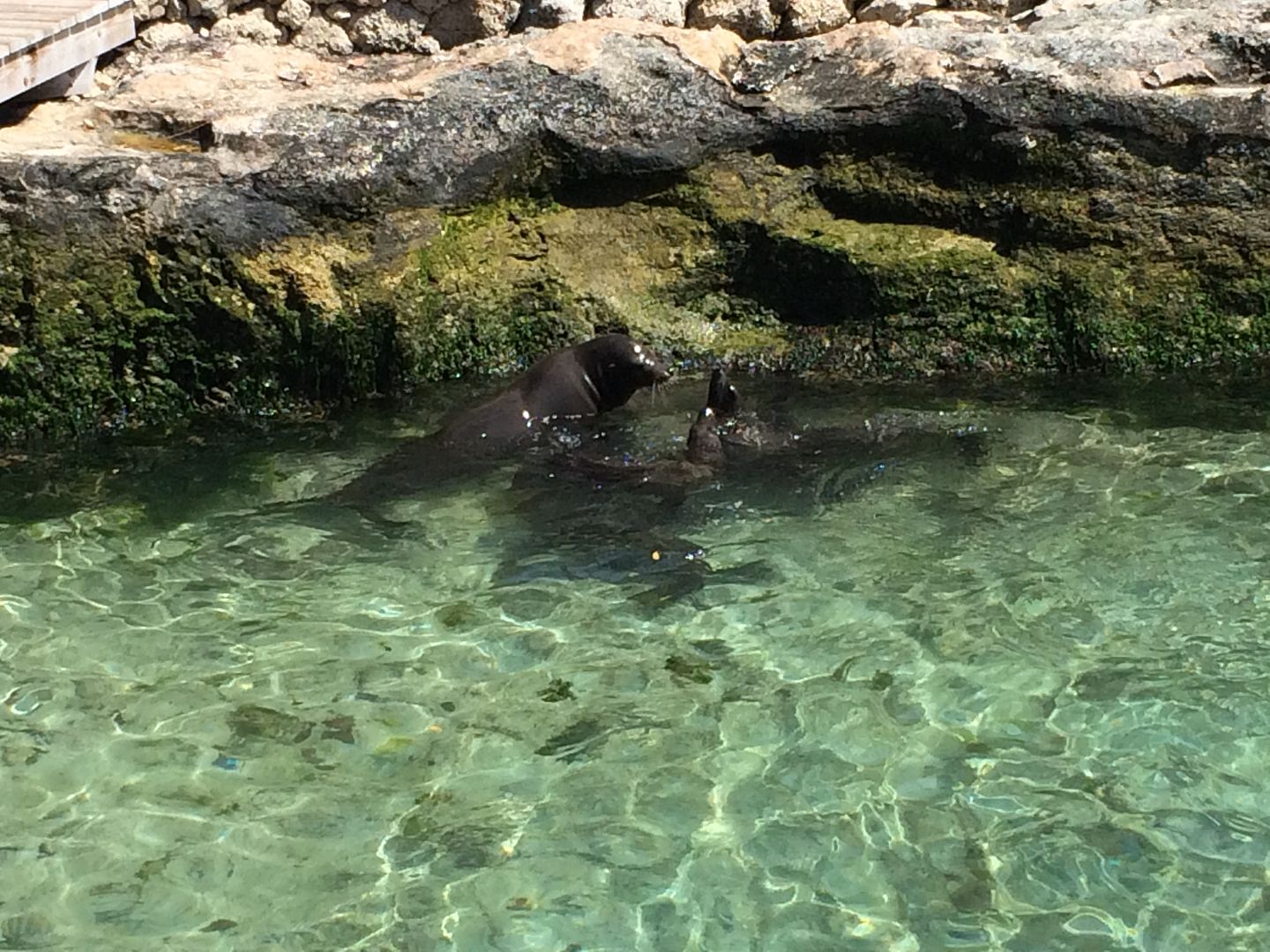 Once we were dressed, it was time to put our belongings away in one of the lockers the company provided. That included cameras, because no photos were allowed during the encounter (except the ones you could buy afterward, which I'll include in the rest of this post).
Up until we actually got to walk past the fence, we hadn't really experienced anything we couldn't see at the zoo. But then we were led to a bench where we were all told to sit down. The first sea lion we would be meeting was named Bonny, and she would pose for pictures with all of us.
Bonny knew lots of poses, including giving hugs and kisses. She also did lots of prom-style poses with some of the guests. We really liked both of our posed pictures, so those were two of the four that we bought at the end.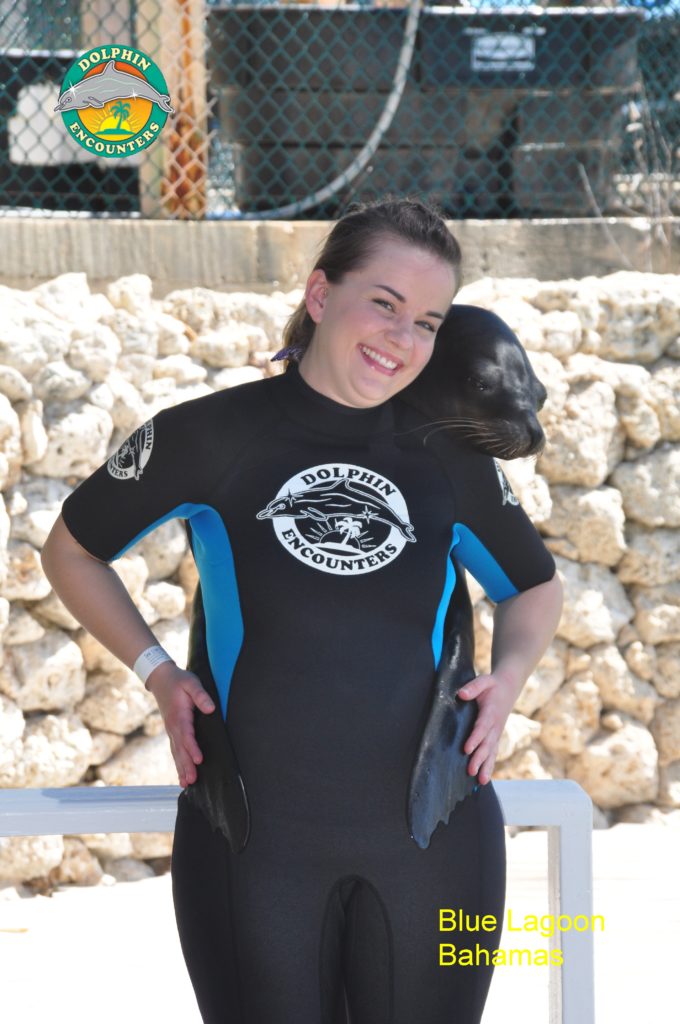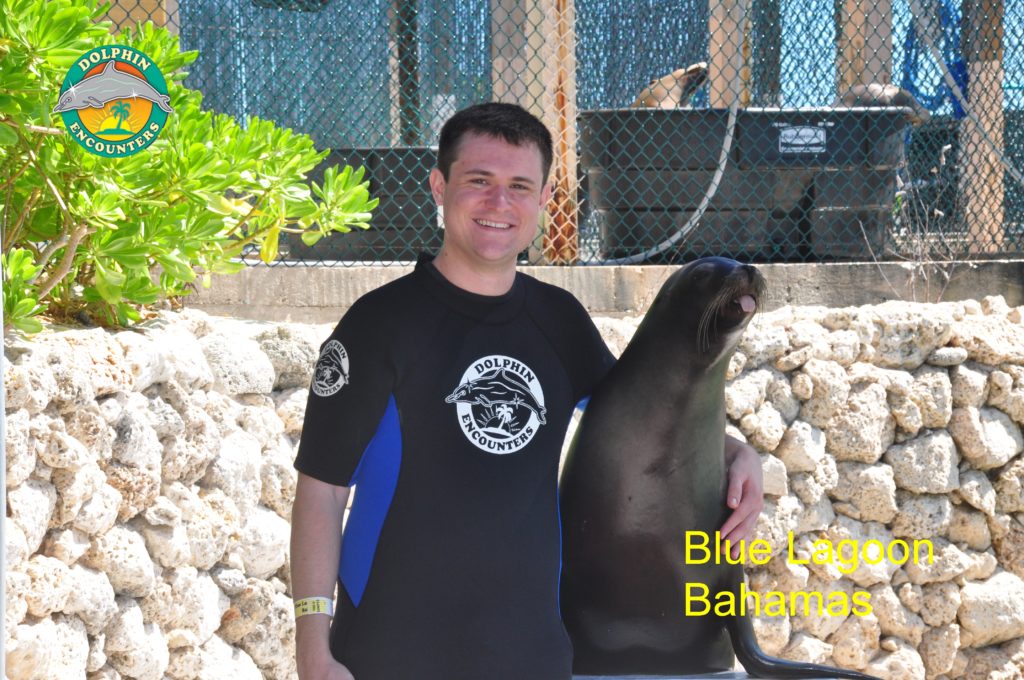 One thing Tracy commented on after her photo was how strong Bonny seemed when she had her "arms" around her. Bonny's skin was also very smooth.
Once everyone in our group (I think 10 or 12 people in total) had taken photos, Bonny went away and we were led into the pool of water where we'd seen the sea lions swimming when we arrived. We waded in until we were up to our stomachs and were immediately glad we'd opted to wear the wetsuits because the water was pretty cold.
Next, the trainer brought out Jack—another sea lion who would be doing the rest of the demonstration. First, we got to see Jack do a bunch of tricks from close up, including Jack swimming back and forth on command and jumping out of the water.
Next, we were instructed to hold out our hands so that we could feel Jack as he swam by. He, too, was very smooth, but not in a slimy way.
We all stood in a line, and the trainer would bring Jack up to each of us for a closer encounter. We got to check out his flippers and teeth, as well as each getting a hug and a kiss. Though the individual encounters probably only lasted a couple minutes each, it was really cool to experience. We'd seen sea lions from far away hundreds of times, but it was amazing no longer being separated by glass or a big tank of water.
Jack was very friendly and seemed to enjoy the meet-and-greet (or at least the fish that he would be rewarded with several times during the meet-and-greet). Here is the photo from my "kiss"—which smelled very fishy indeed.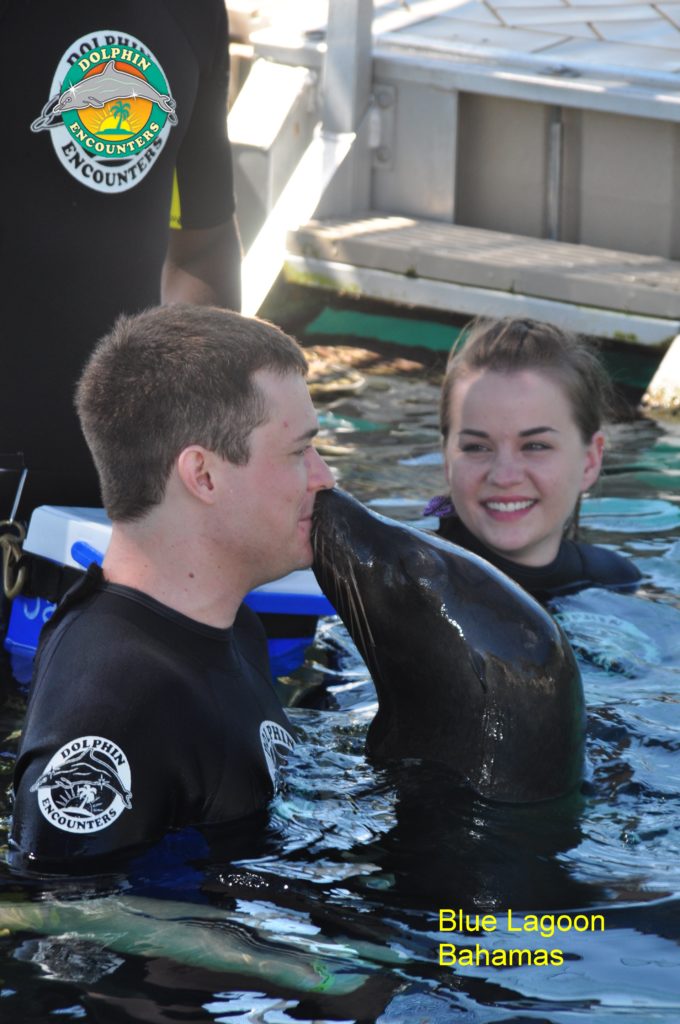 We also took more posed photos with Jack.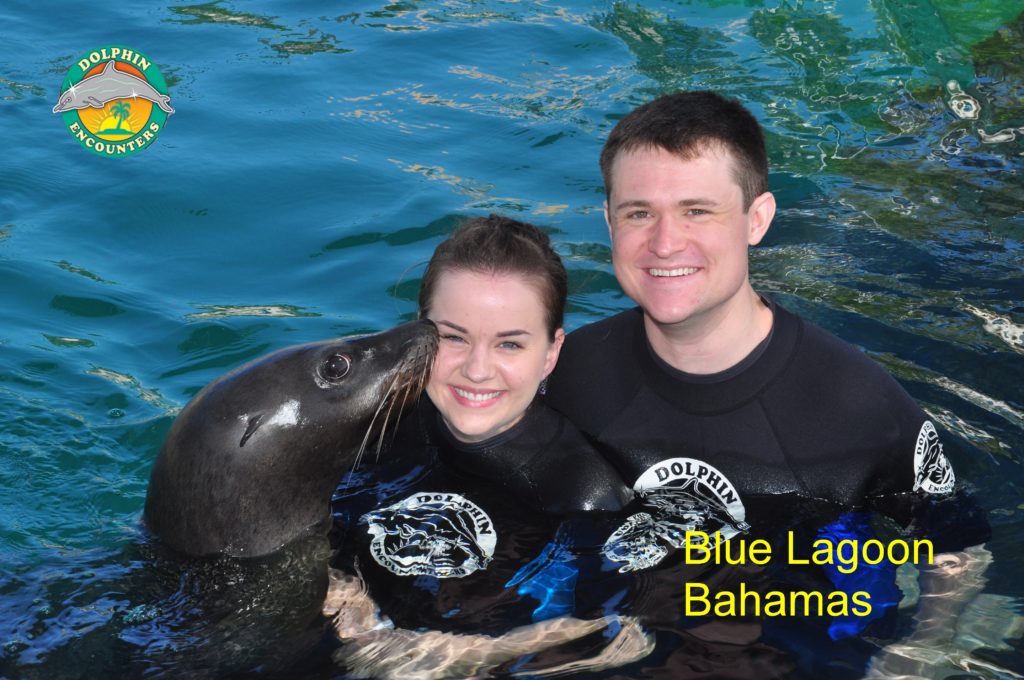 Once he had gone down the line and done a few more tricks, it was time for Jack to go, and the encounter was technically over. The whole thing had lasted maybe a half-hour or so, but we felt that it was really worth the money for such a once-in-a-lifetime experience.
Previous Post | Next Post
Table of Contents
Follow



Share