Chapter 18

Disappearing Act
---
Previous Post | Next Post
Table of Contents
 After we were done at Le Salon Nouveau, we quickly ran our bags with our souvenirs back to the hotel. Except for Tracy's new tote and my new hat.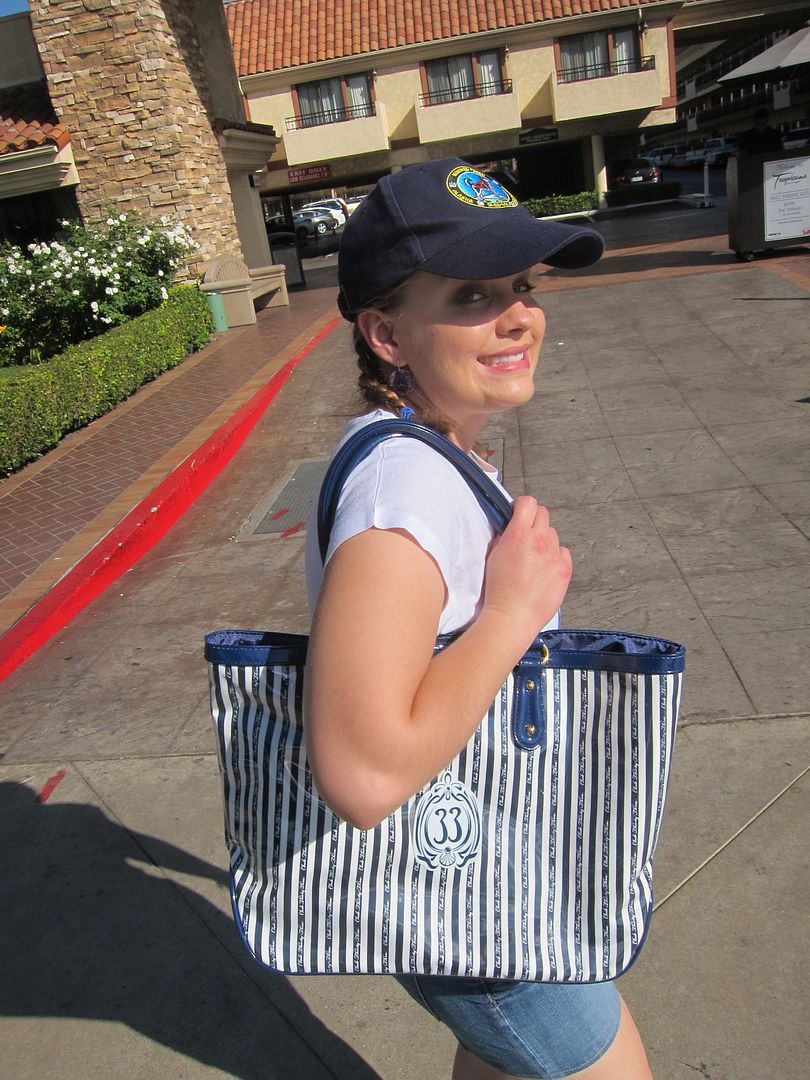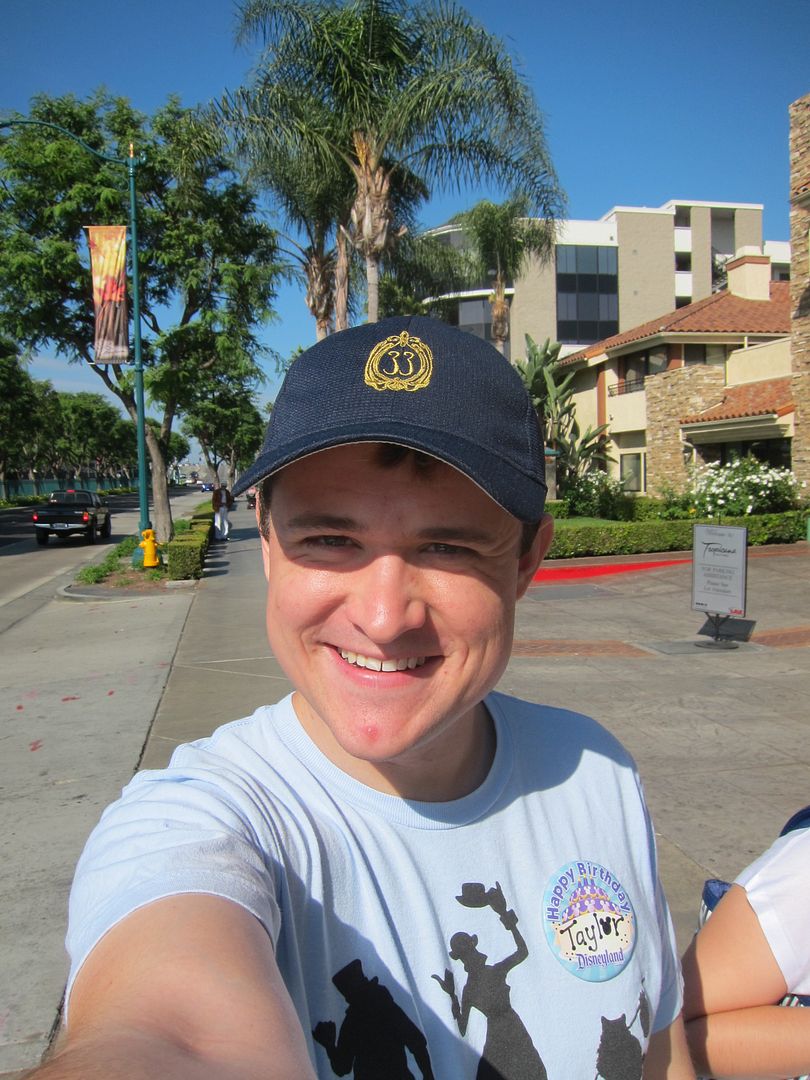 Then we turned around and headed back to Disneyland.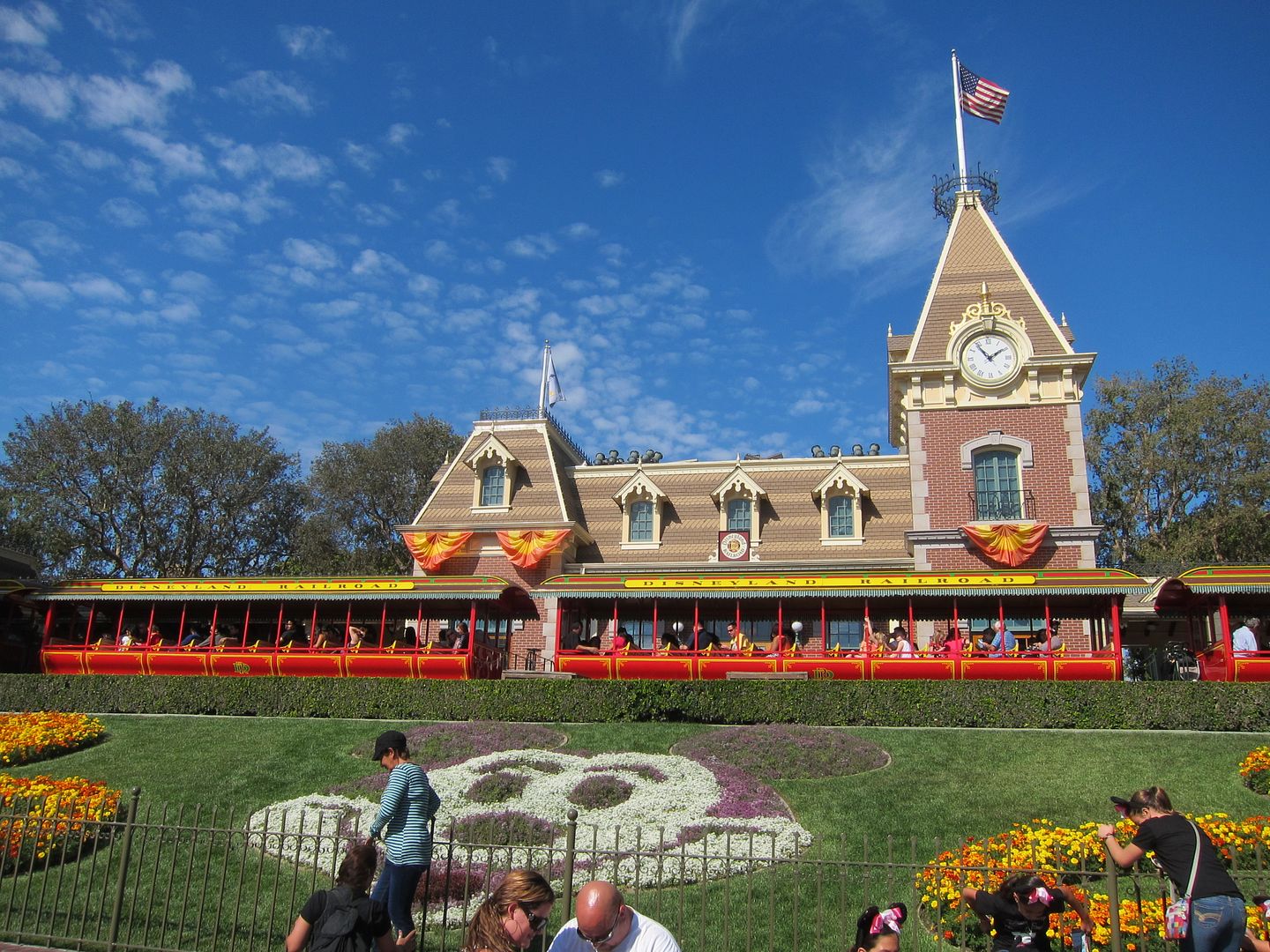 We decided to check out the Halloween Carnival back at the Big Thunder Ranch Jamboree.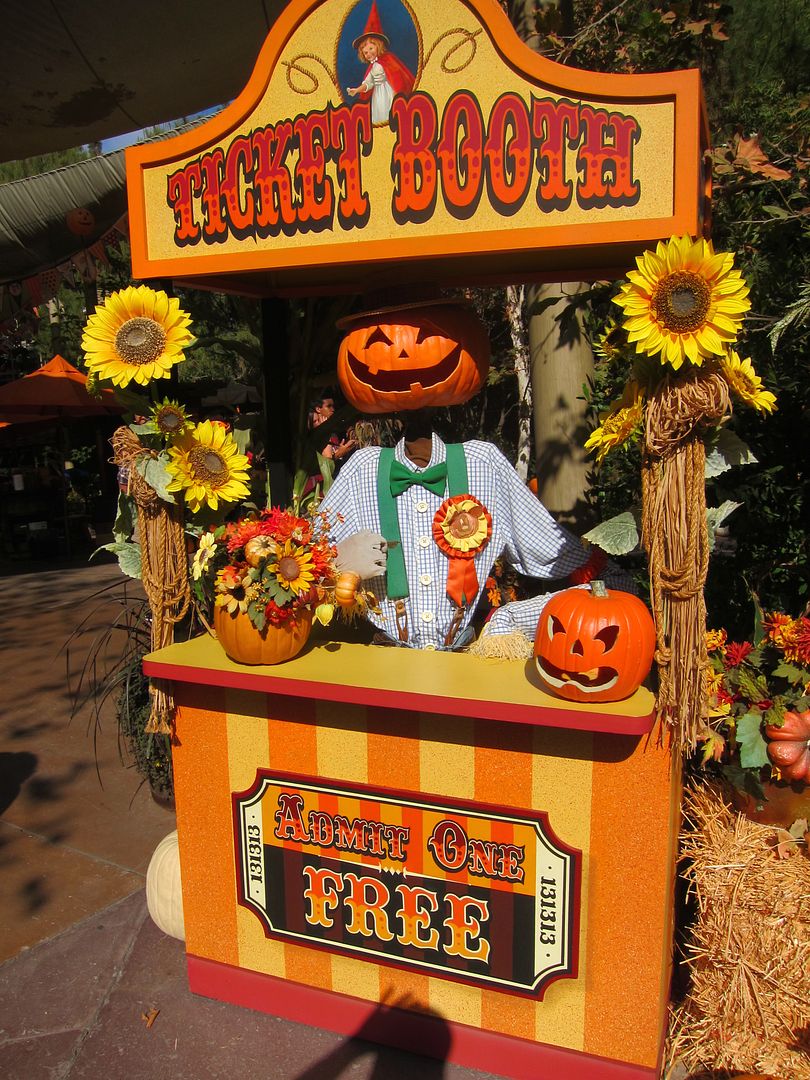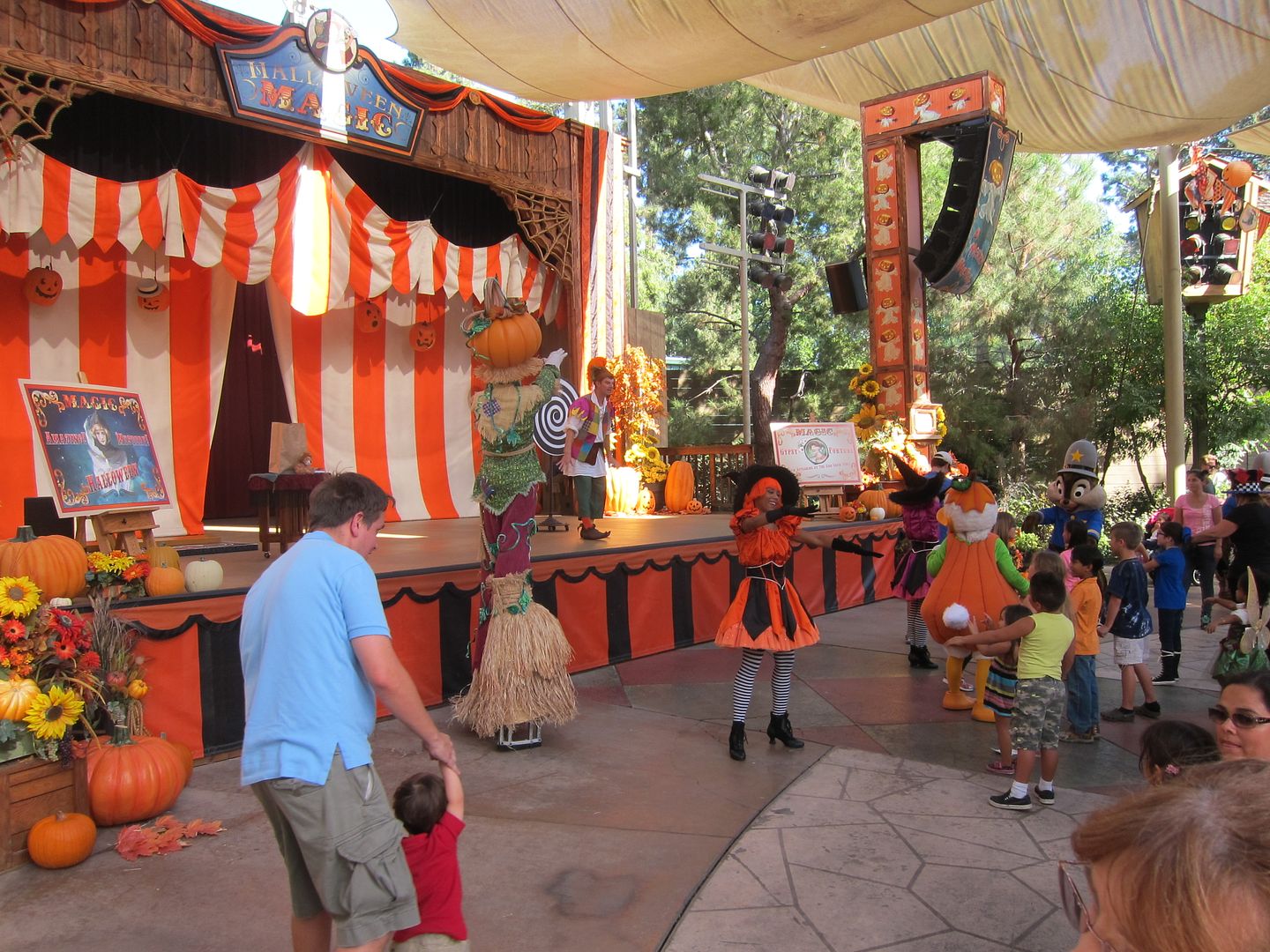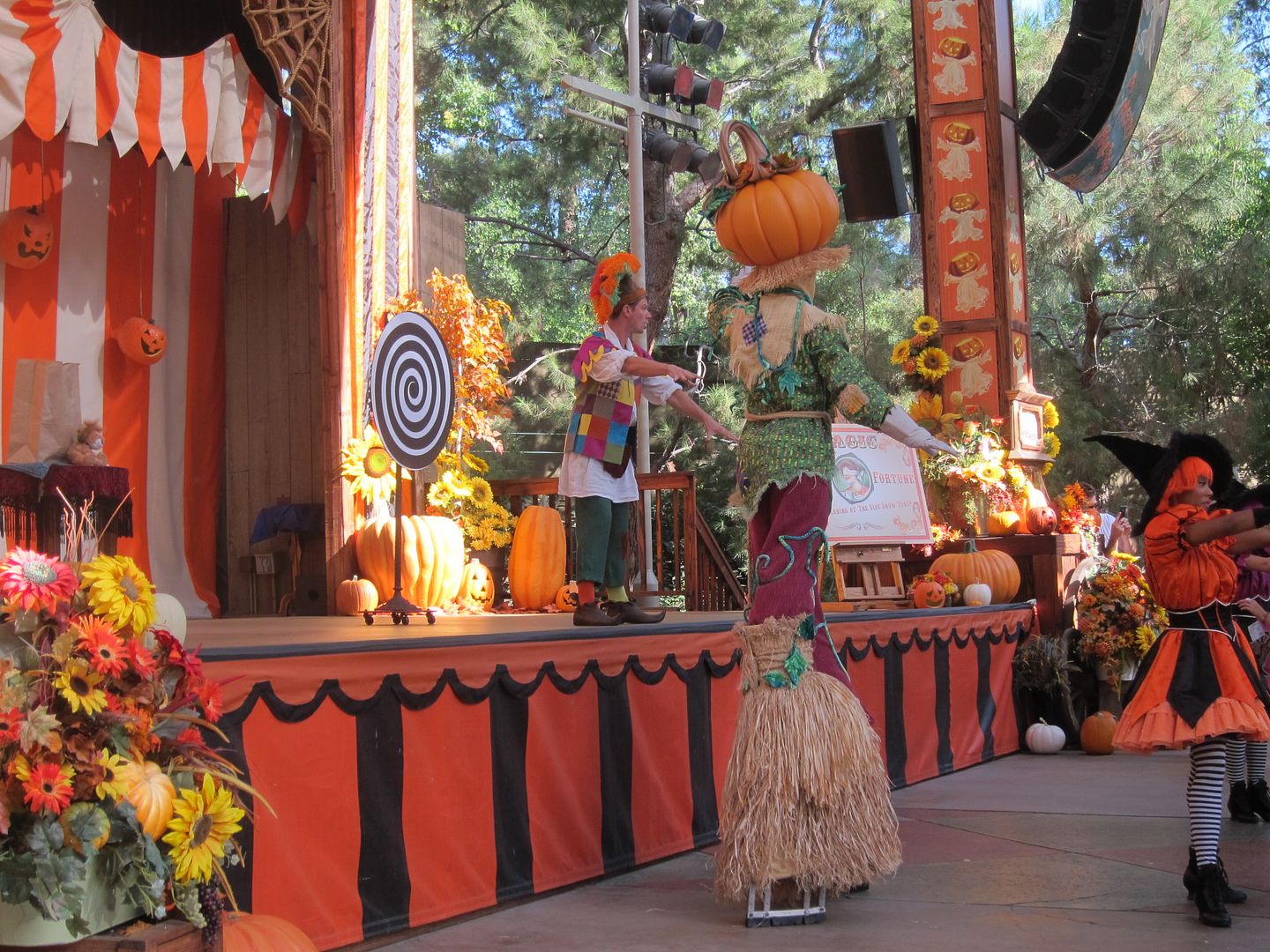 The characters were all wandering around in their Halloween costumes.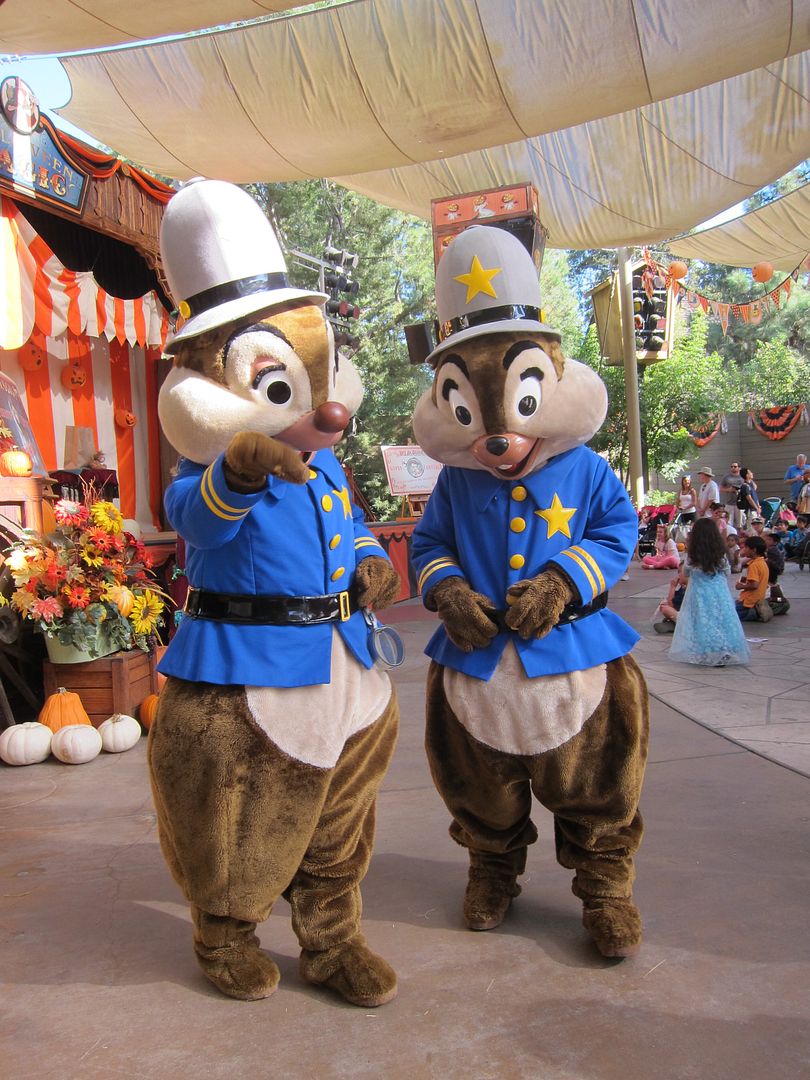 We also watched the magician who was performing on the stage.
As his greatest trick, he made Sorcerer Mickey appear.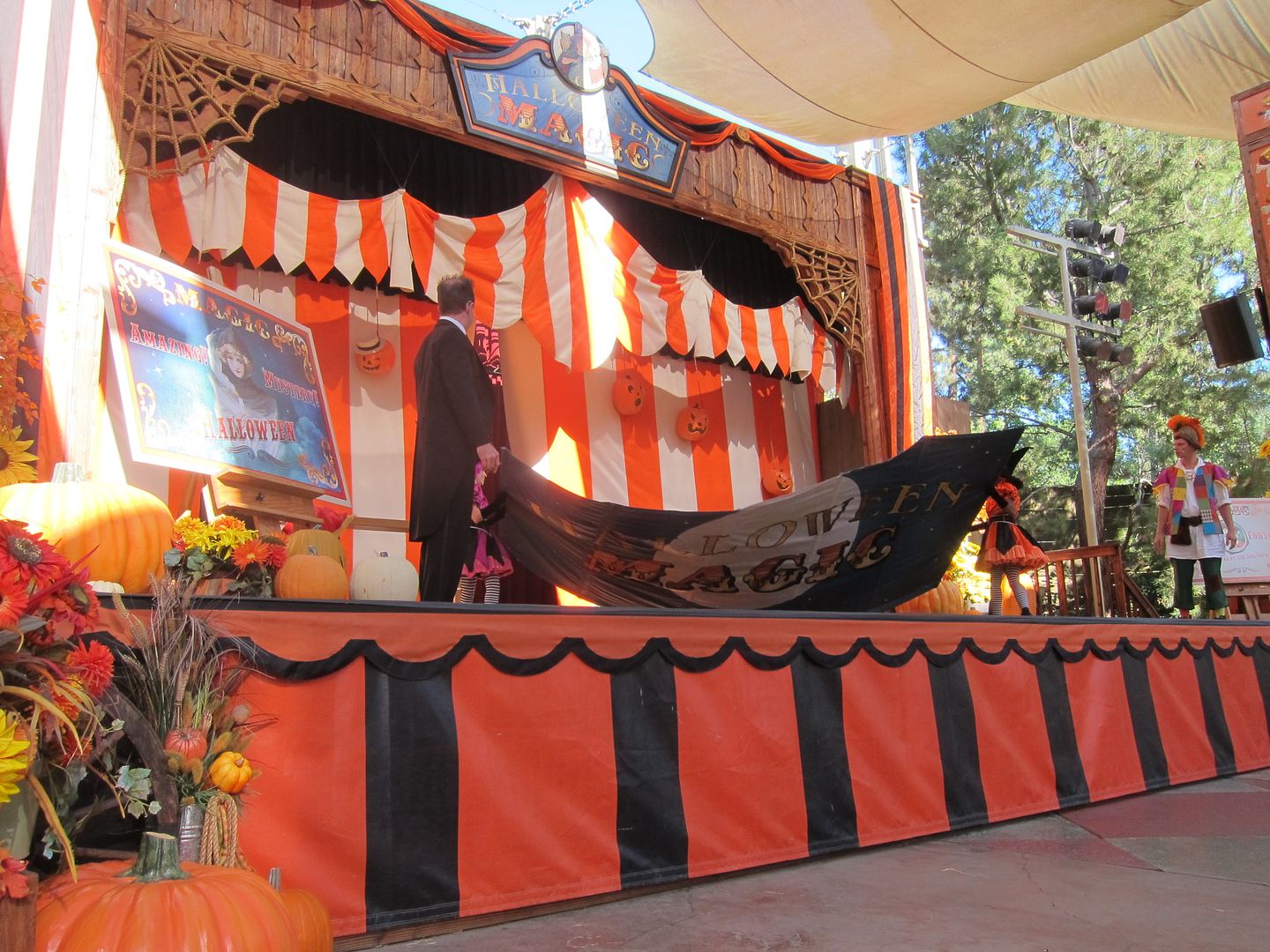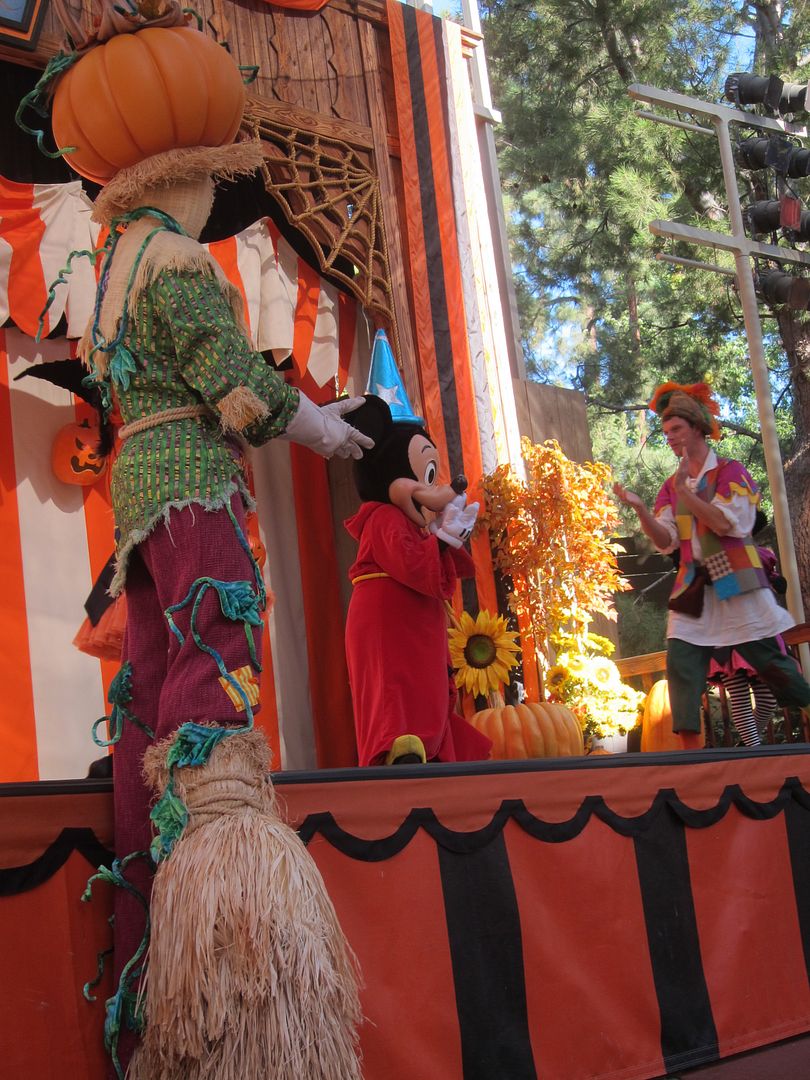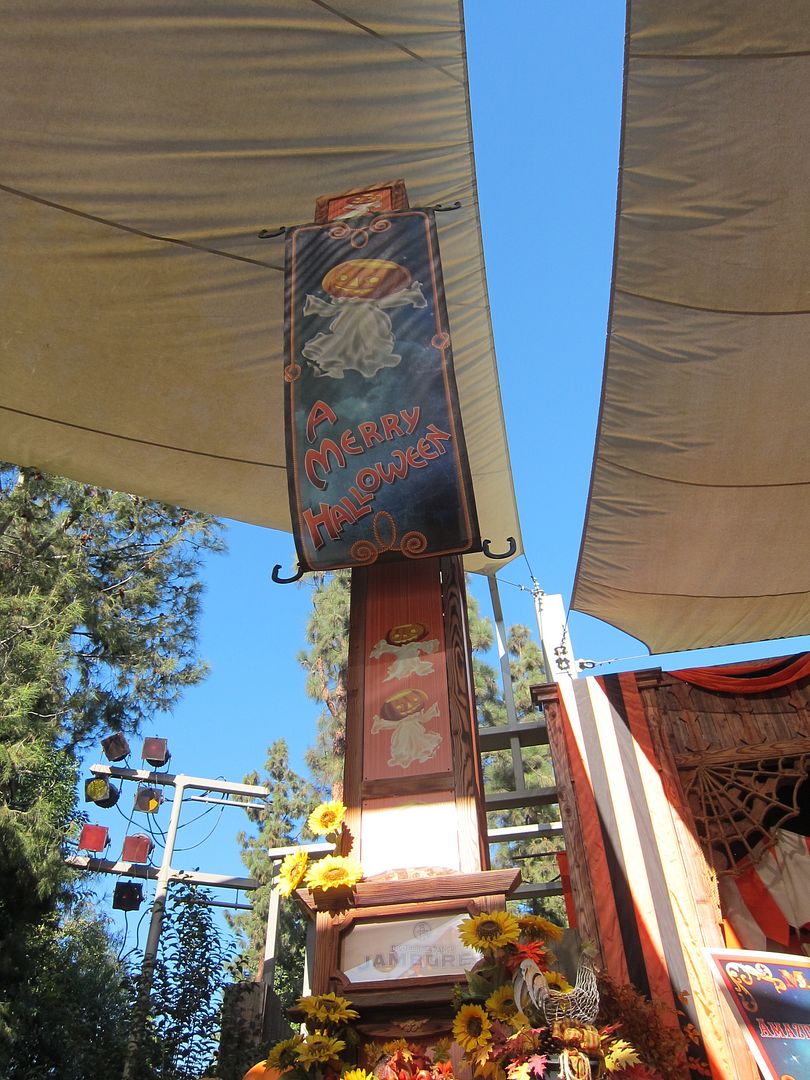 It had gotten crazy crowded by mid-afternoon.
When we walked back over to New Orleans Square, we could look up toward Club 33 and remember what the view looked like from there.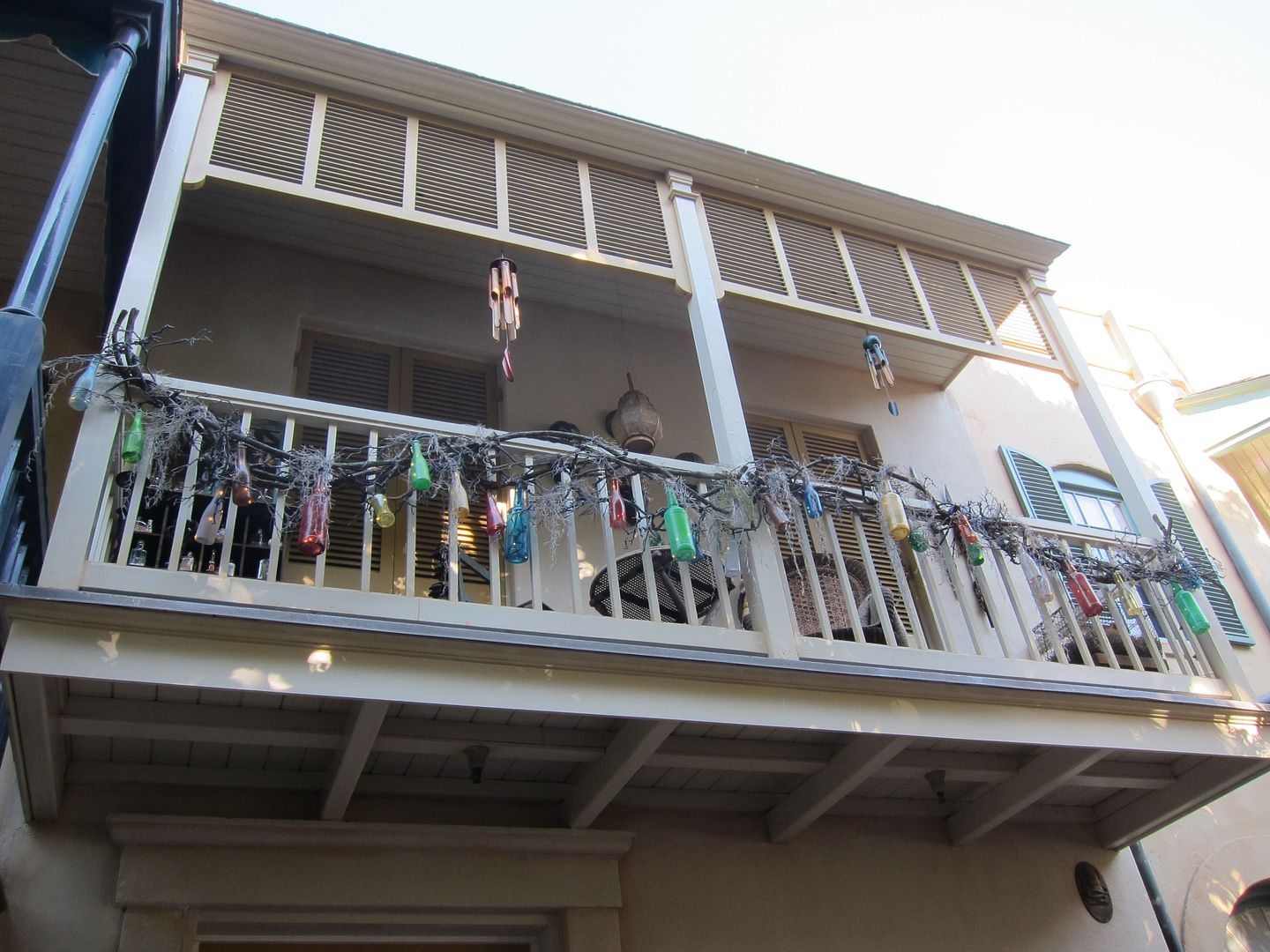 We bought some Pumpkin Spice Beignets (always one of the best Halloween snacks).
We also enjoyed a ride on Haunted Mansion Holiday.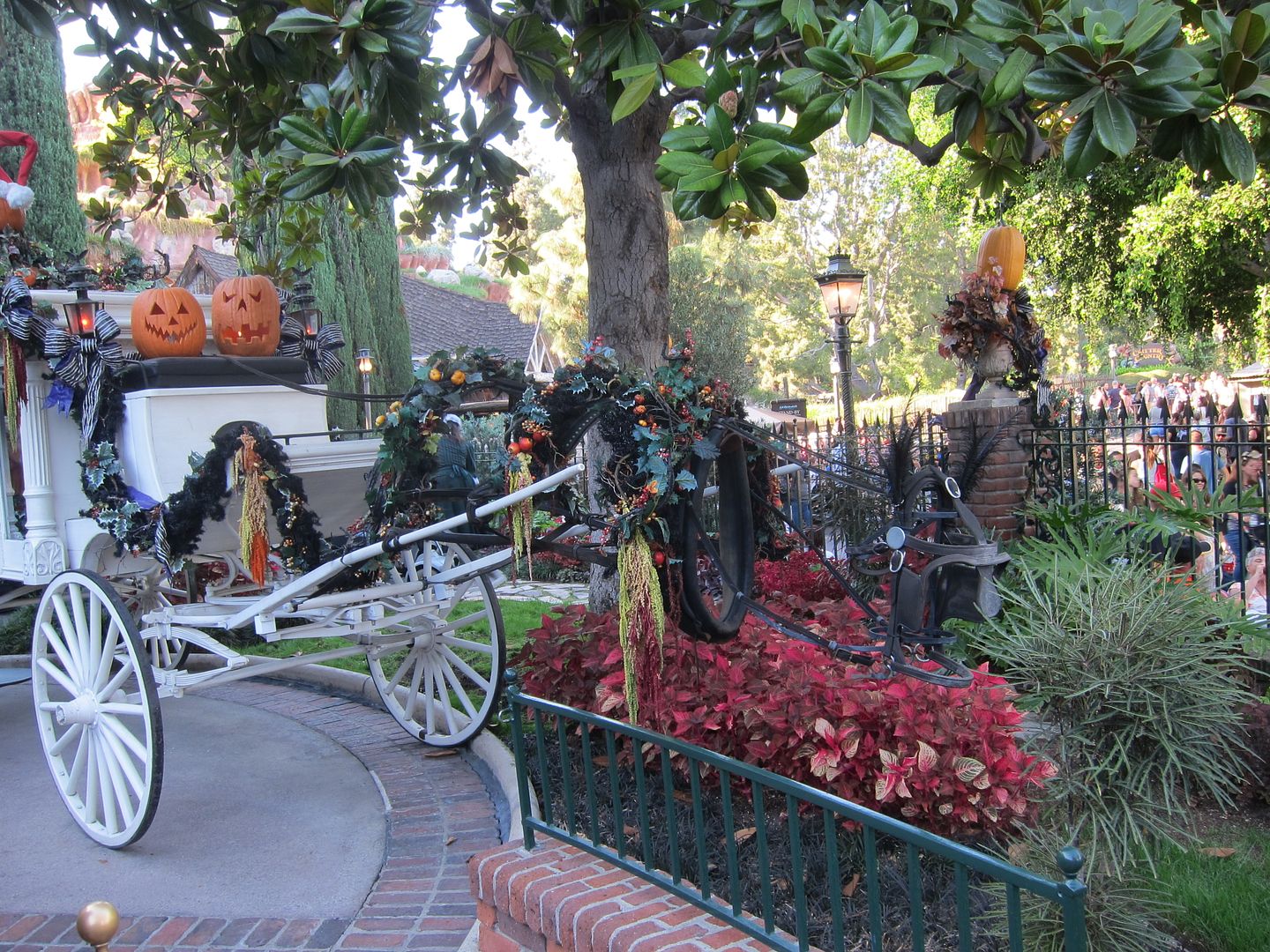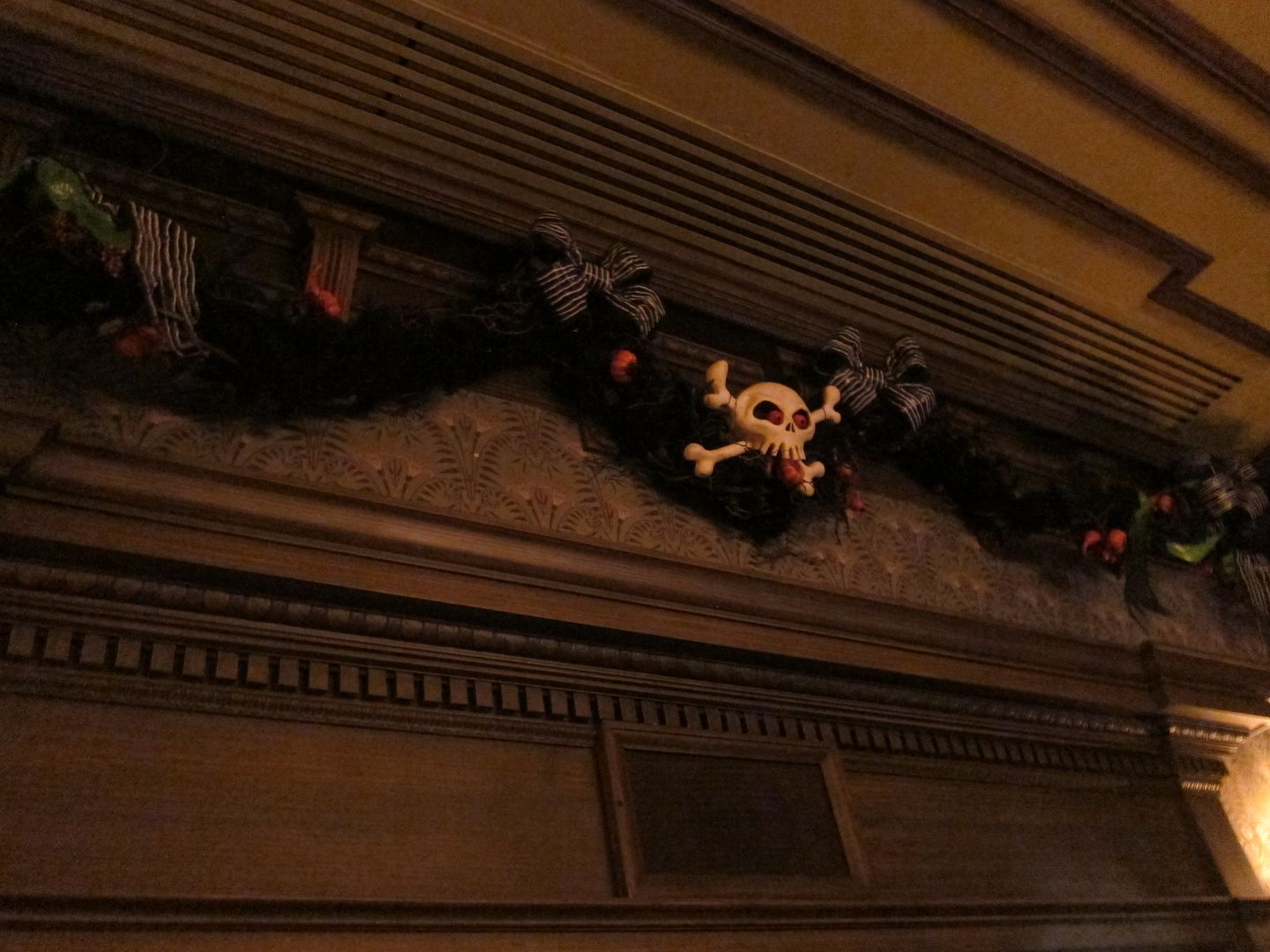 Suddenly, it was dinner time already, and we headed to Harbour Galley, where I got a BBQ Chicken Baked Potato (RIP) and Tracy opted for a Lobster Roll.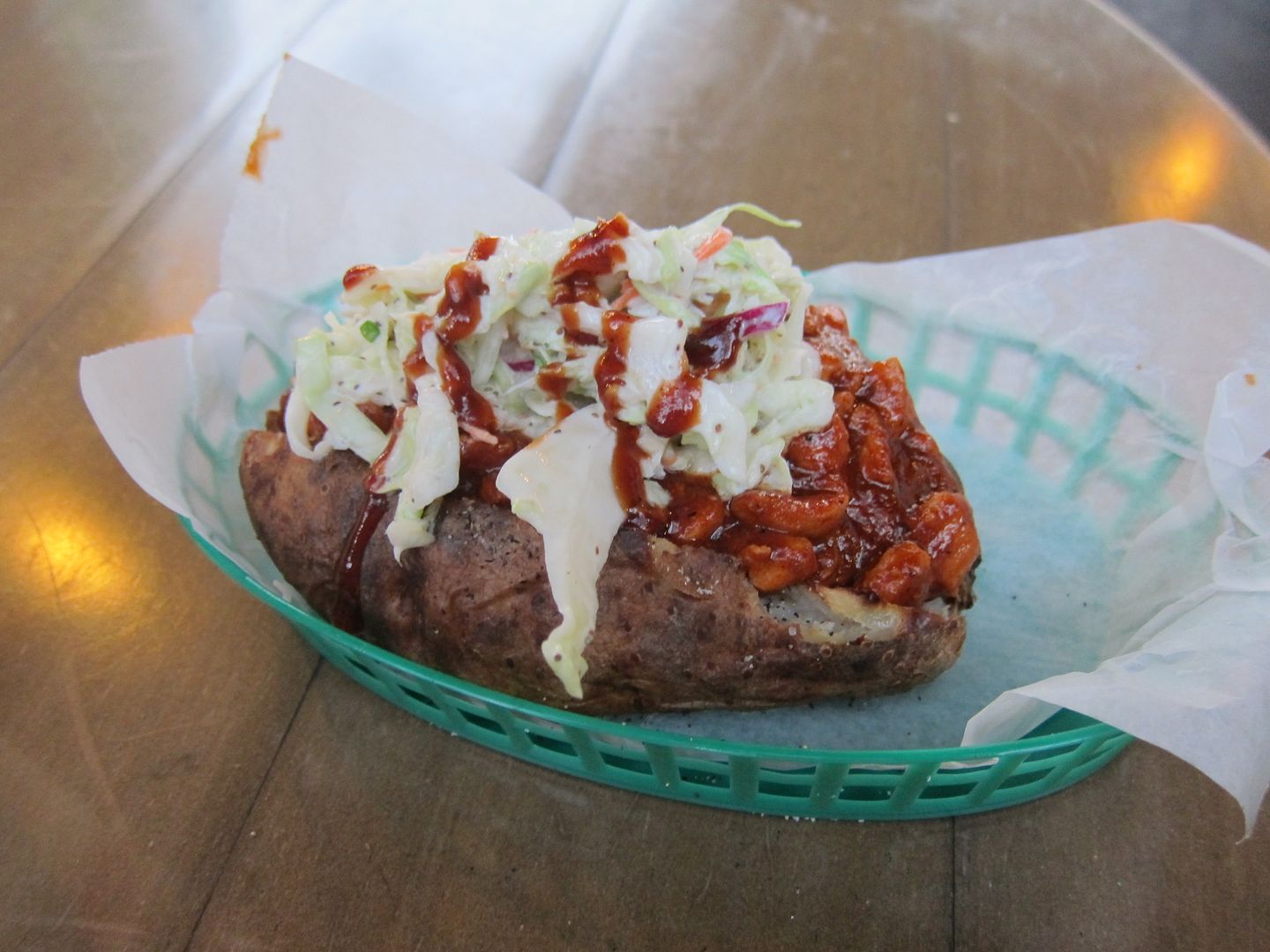 Tracy tried on the newest (at the time) piece of Duffy merchandise, but she couldn't really justify getting this backpack…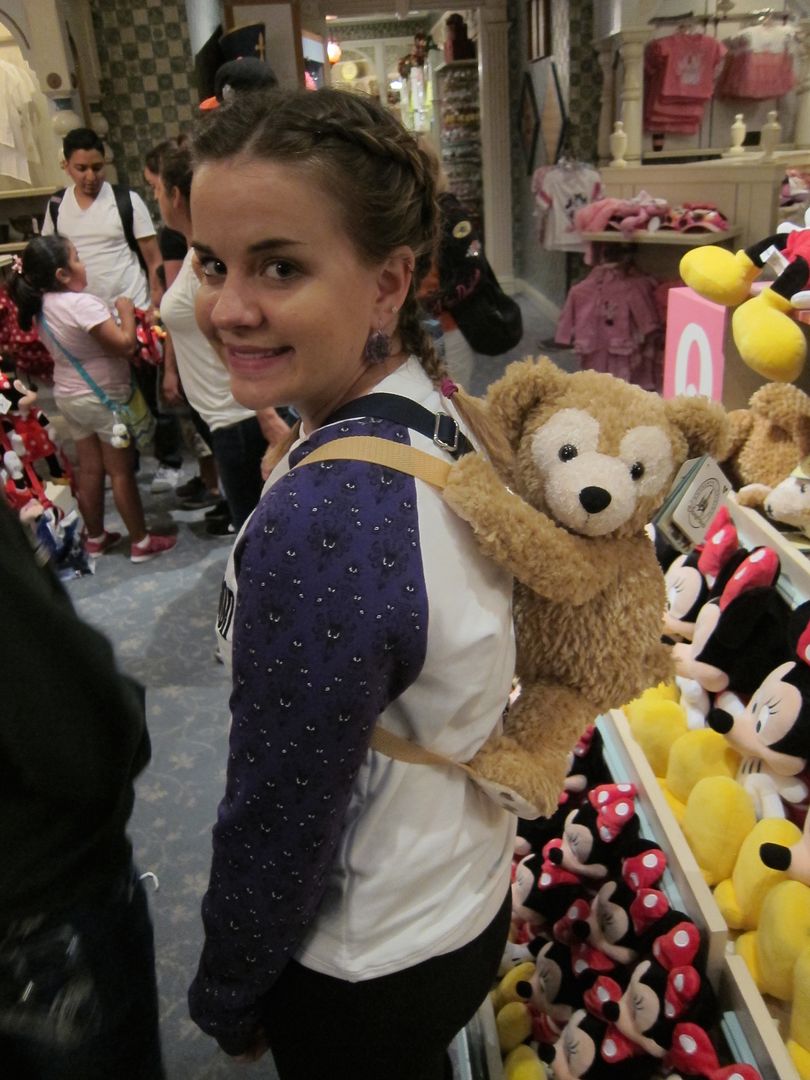 We also watched a bit of Remember… Dreams Come True because we knew this might be our last opportunity to do so.
And then Tracy's feet were hurting her (hence why she took a break in the Toad car below), so we headed back to the hotel for one last night's sleep before the last day of our trip.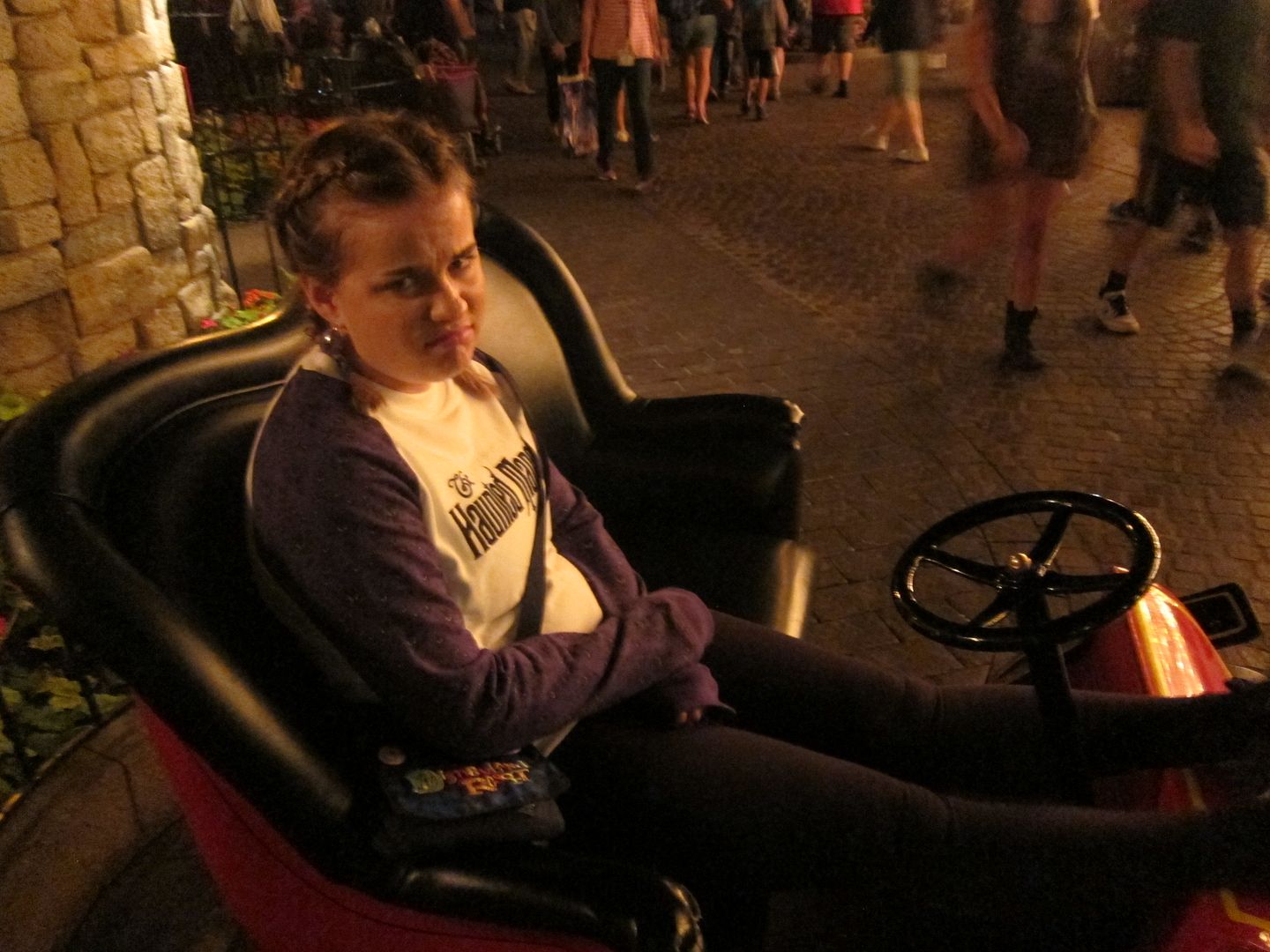 Previous Post | Next Post
Table of Contents
Follow



Share