Chapter 21
Entertainment Overload
---
Previous Post | Next Post
Table of Contents
En route to the Walt Disney Theatre, we passed through The District. I noticed for the first time that "Evolution" was in the Harry Potter font.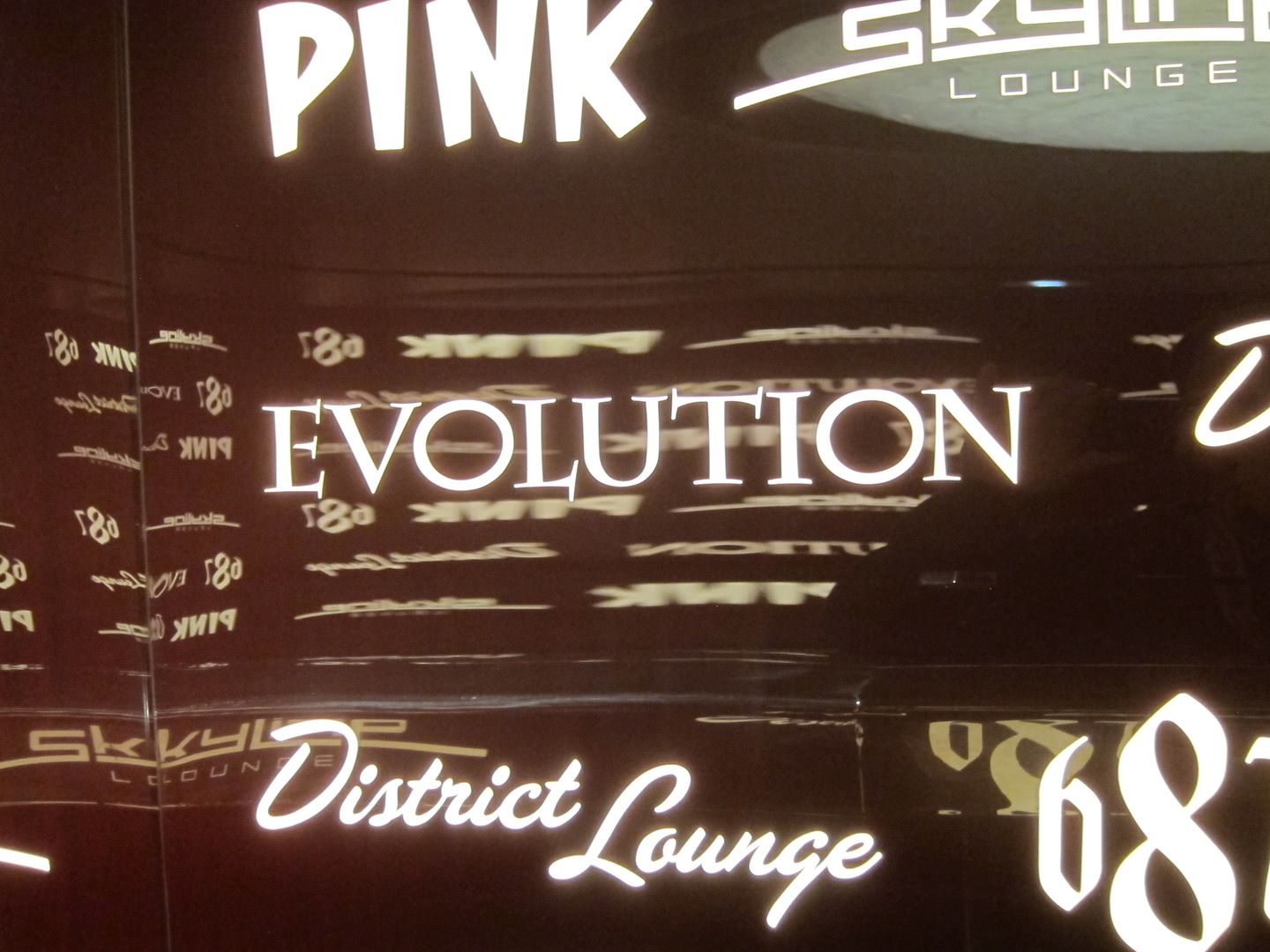 We got some really good seats in the mezzanine.
Tonight's show was Disney's Believe—which was billed as one of the best pieces of cruise ship entertainment out there. The show really didn't disappoint, and I think it might be the best one we've seen on either the Dream or the Wonder. The book (while somewhat frivolous) is well-written to tie together all the various songs and scenes from Disney classics. If you haven't seen this show, it focuses on a father (Dr. Greenaway) and his daughter Sophia, whose relationship has hit a bit of a rough patch. With a little help from the Genie and a slew of other familiar characters, the workaholic Dr. Greenaway learns about the power of believing in magic. Though the plot isn't anything groundbreaking, it's actually a very heartwarming story and features some really incredible spectacle. I'd highly recommend it!
In preparation for the See Ya Real Soon party, we went toward the atrium after the show. There was an awesome violinist playing there, so we stood and watched for a while.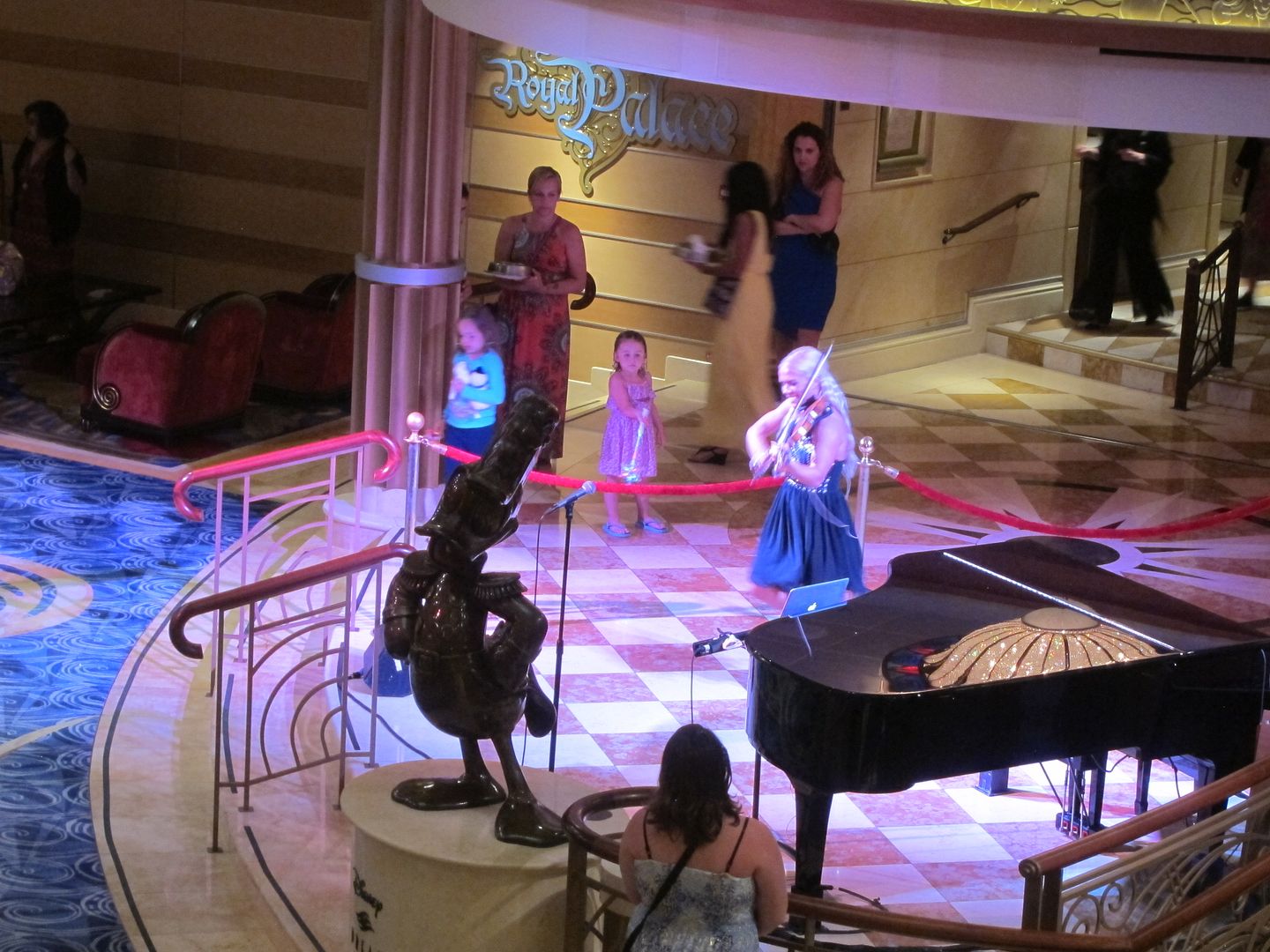 We were particularly impressed with her rendition of "He's a Pirate" from the Pirates of the Caribbean movies.
When she was done playing, a number of characters came out for the beginning of the See Ya Real Soon party.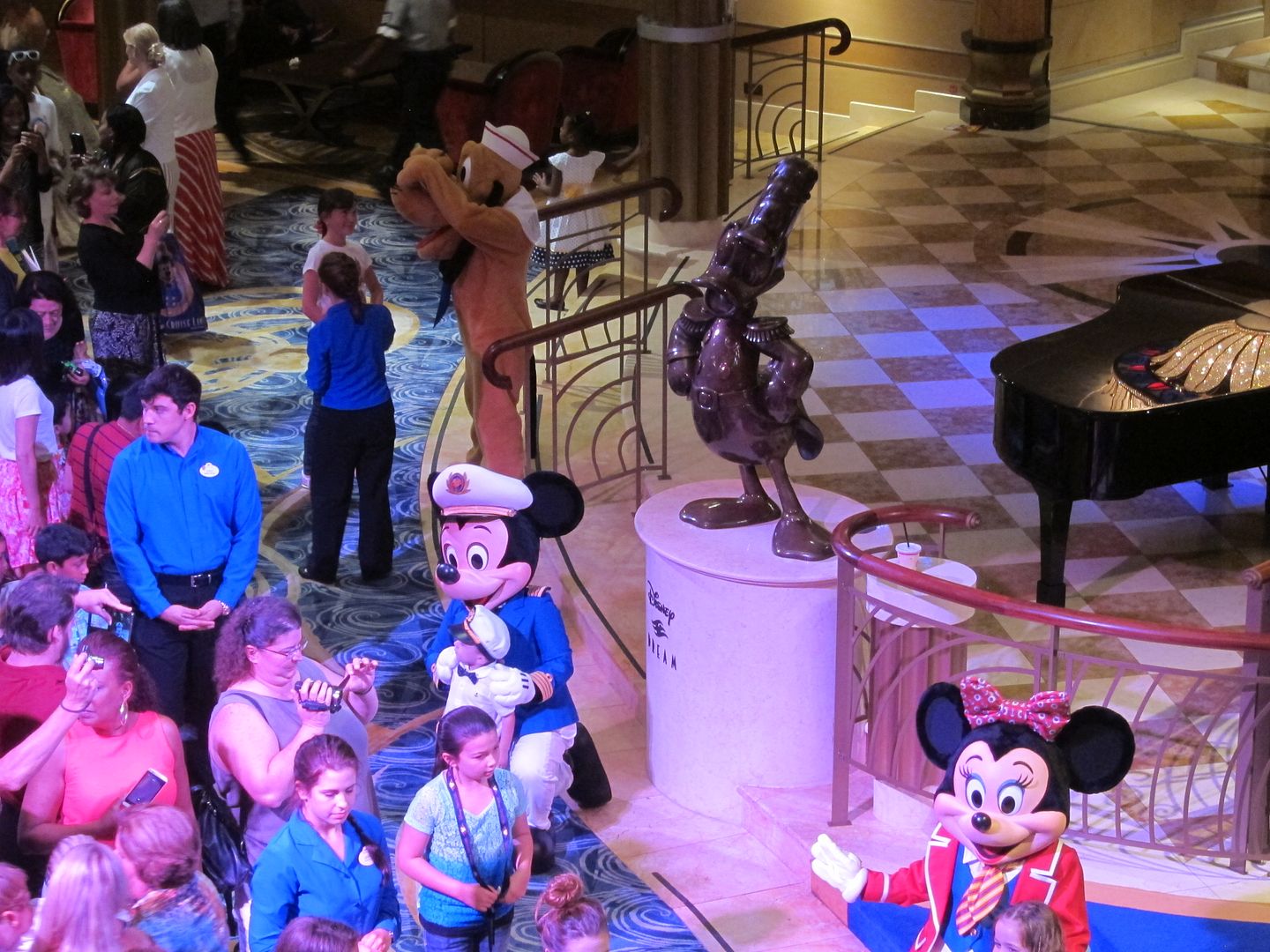 We decided to stay put on Deck 4 rather than joining the throngs down on Deck 3 who were all trying to meet the characters briefly.
And then, after about 10 minutes, the characters said their farewell with a song.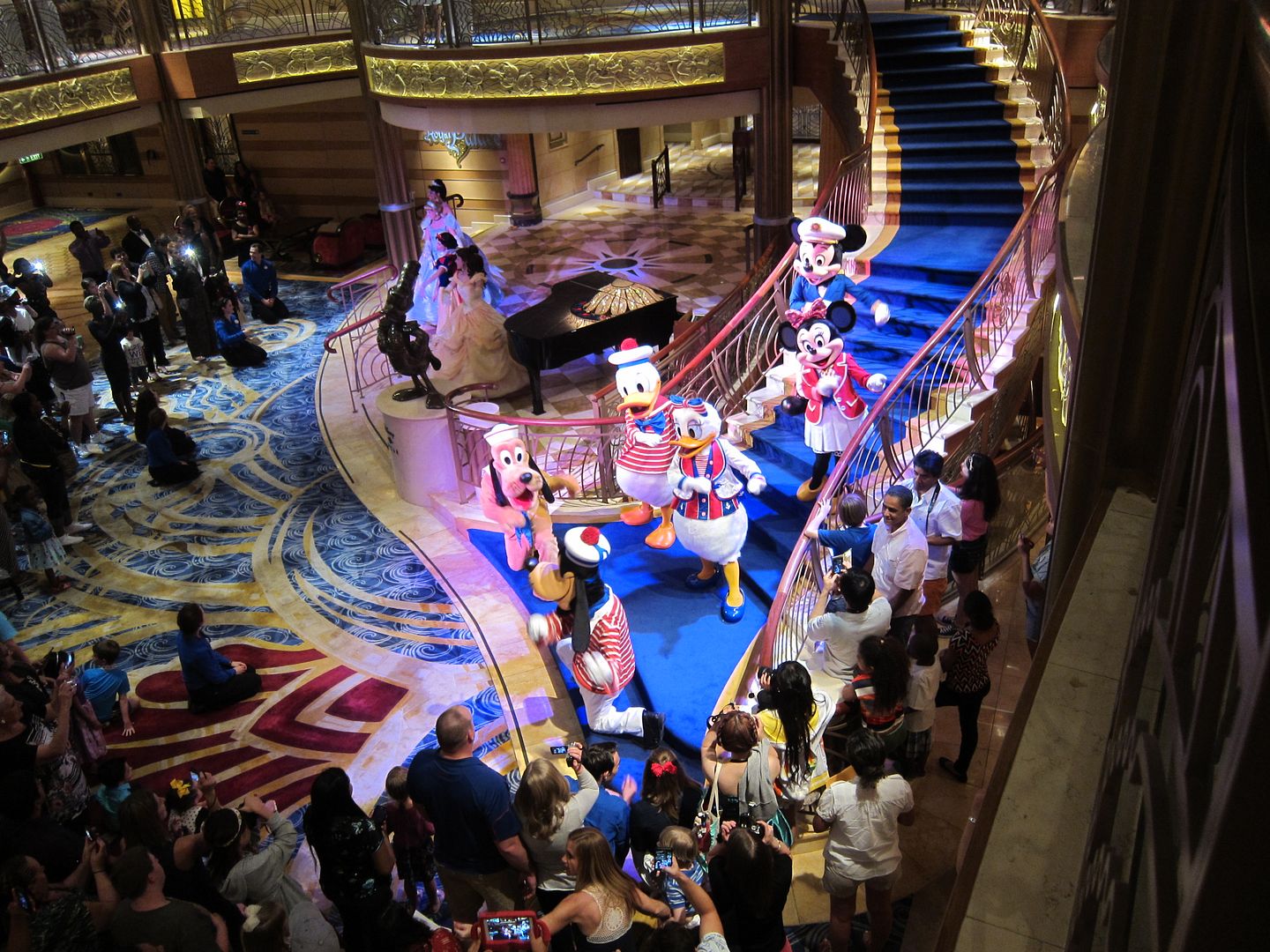 We went back up to our room, found our final blanket animal of the cruise, and headed to bed.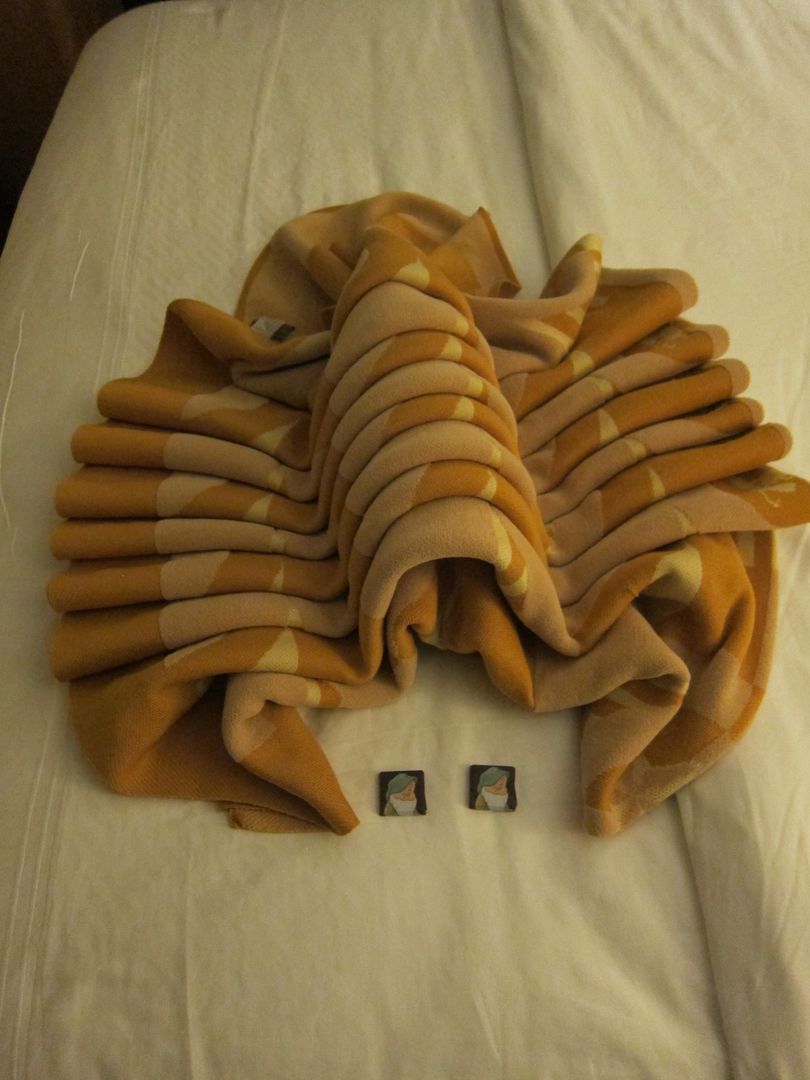 Previous Post | Next Post
Table of Contents
Support the Wandering Mouseketeers! Do your online shopping via our Amazon link!
Follow



Share