March 3, 2015
Chapter 13
That's a Big Waffle
---
Previous Post | Next Post
Table of Contents
This was our view when we woke up on our first full day in Walt Disney World.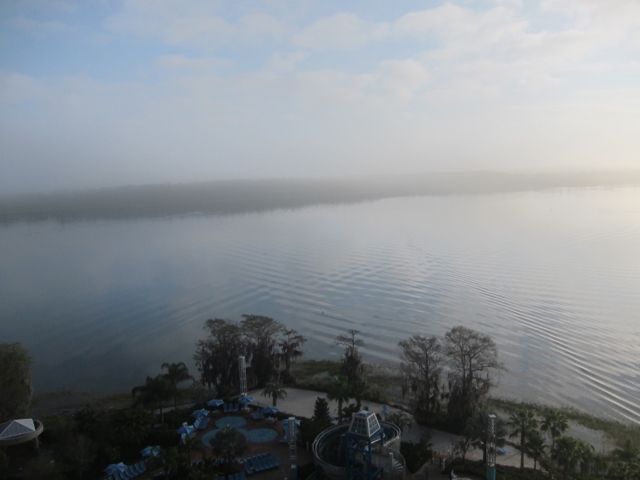 We rolled out of bed and got dressed to go to breakfast. I snapped these pictures from one of the windows en route to the elevator.
After crossing the bridge to the main Contemporary Tower, we walked through the Grand Canyon Concourse.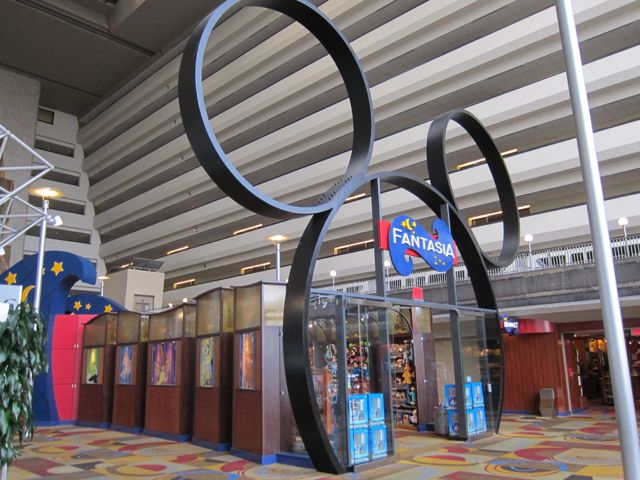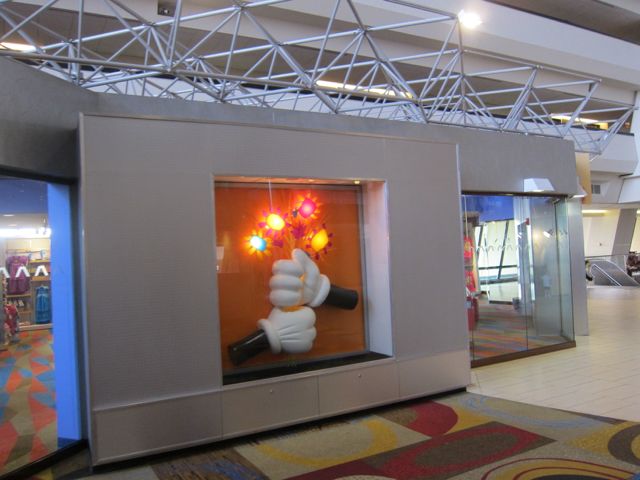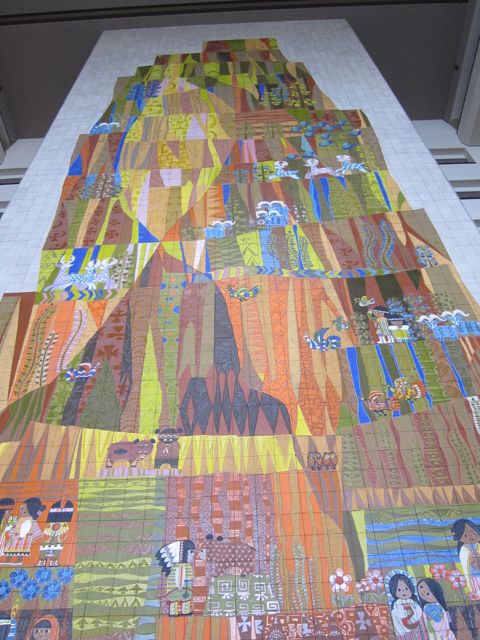 Our dining destination this morning was the Contempo Cafe.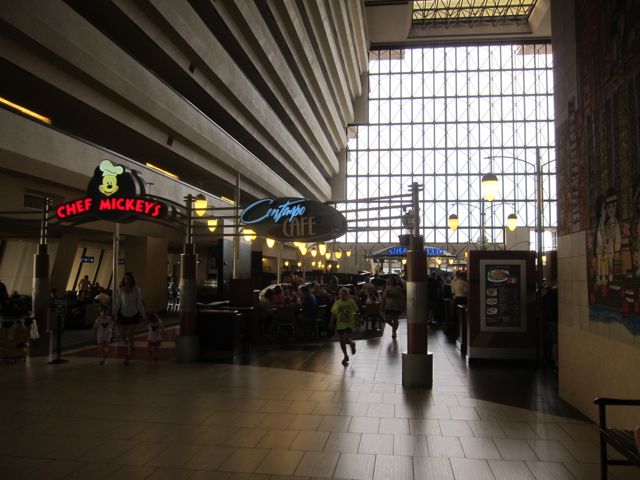 Disney's ordering kiosk system has had an interesting evolution. I feel like they were a novelty when they first got introduced to a number of restaurants. But then a few places decided that they weren't worth the hassle and got rid of them. I don't know what the future might hold for these touchscreens, but they worked well for us this morning.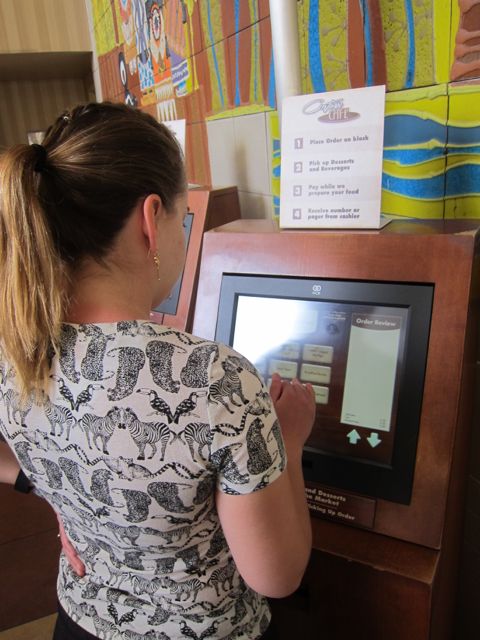 We placed our order and milled around while we waited for it to be ready.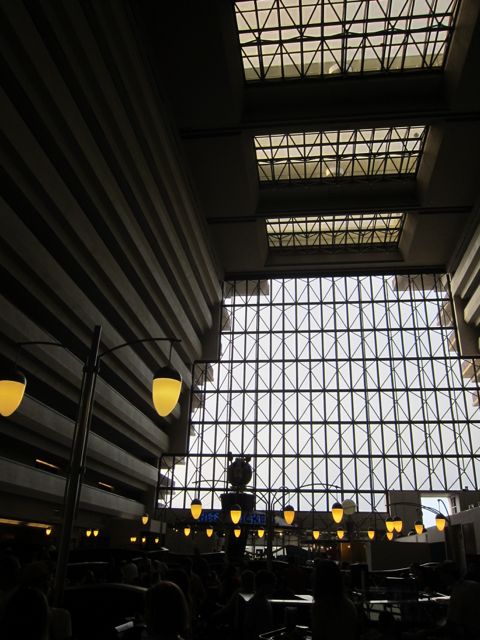 When the buzzer went off, it was time to get the breakfast item we'd been dreaming of.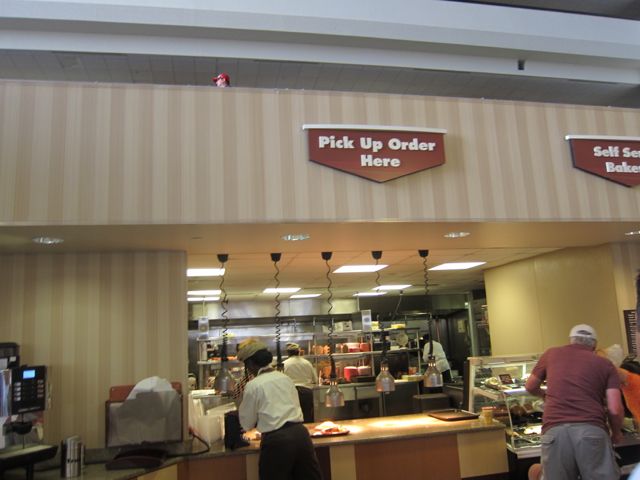 As many times as we've had Mickey waffles through the years, we've never gotten the chance to try the big ones (most eateries only have the minis now). So this was a first for us.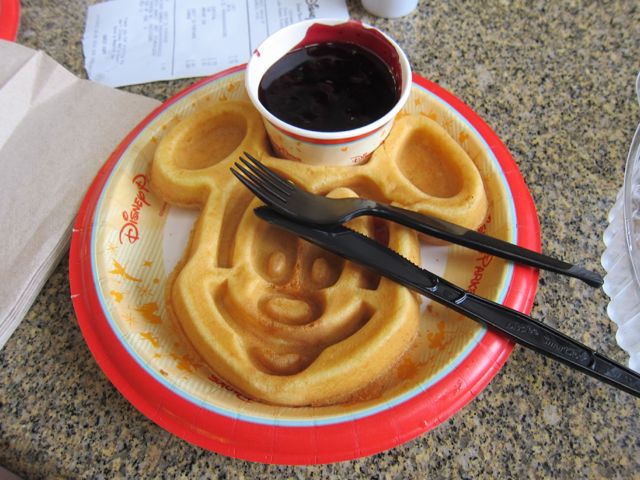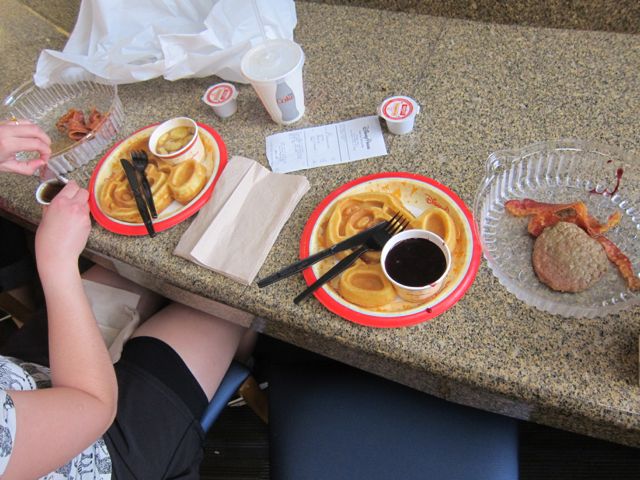 I opted for the blueberry sauce, while Tracy went for bananas foster, and we were both happy with our choices! The large Mickey waffle was definitely delicious (if not that different from a few minis after all).
We could see the Mary Blair mural while we ate, which was pretty cool.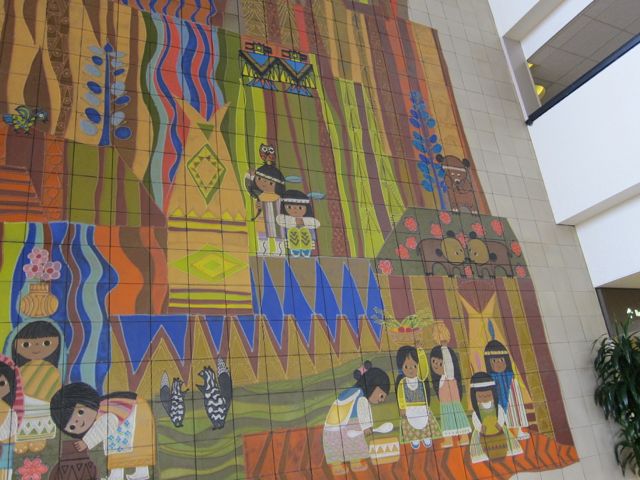 We kept trying to find the infamous five-legged goat (not realizing that he wasn't even on this side of the mural). A few times, we thought we spotted him and were proven wrong by zoom.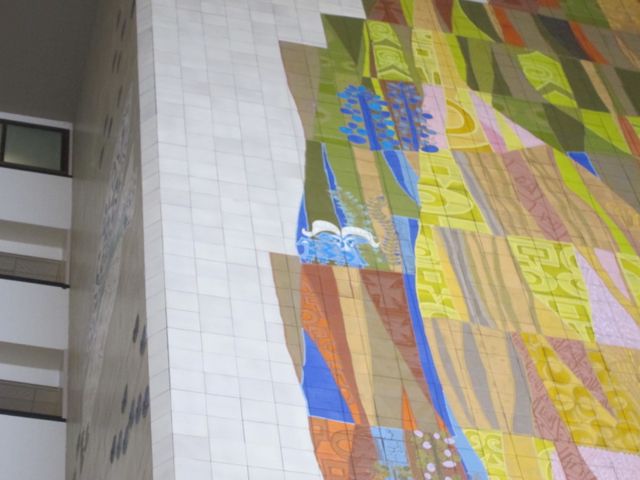 After eating, we walked back over to Bay Lake Tower to pack our bags.
Remember that the way our DVC point rental worked out, there hadn't been any Standard View rooms available for our first night (which is why we'd enjoyed one night with our lake view).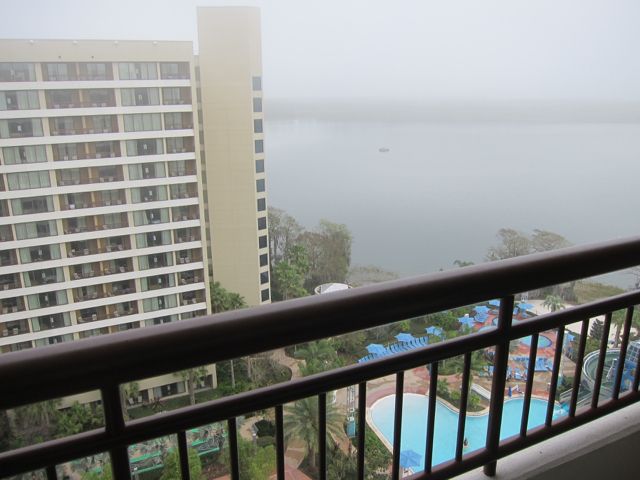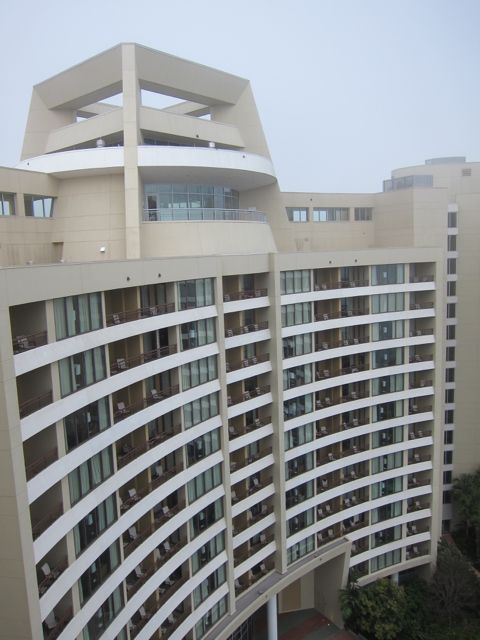 We were hoping that we'd get the text from Disney saying that our new room was ready before we actually had to be out of this one. Unfortunately, no text had come in, and we didn't want to delay our whole day waiting.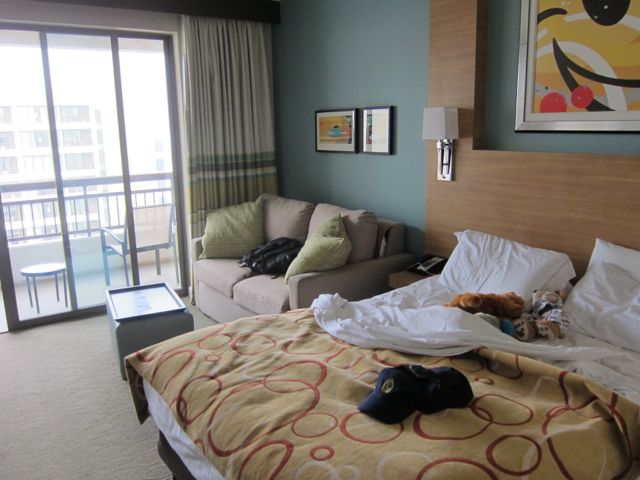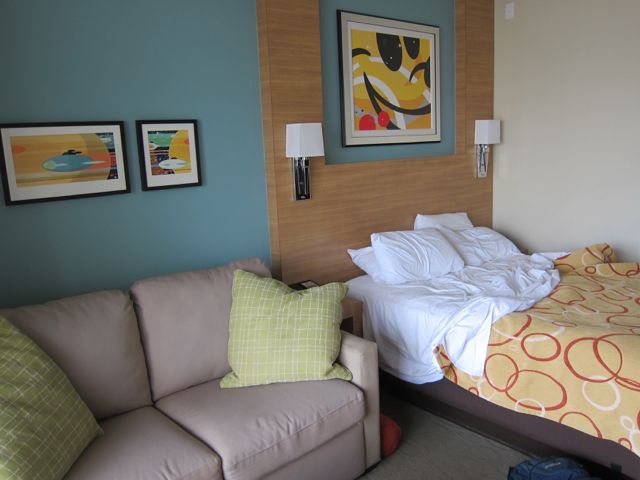 So we packed up all our stuff back into our suitcases, brought them down to the lobby, and stored them with the porters.
Then we headed outside to catch a bus to our first theme park destination of the day—Animal Kingdom!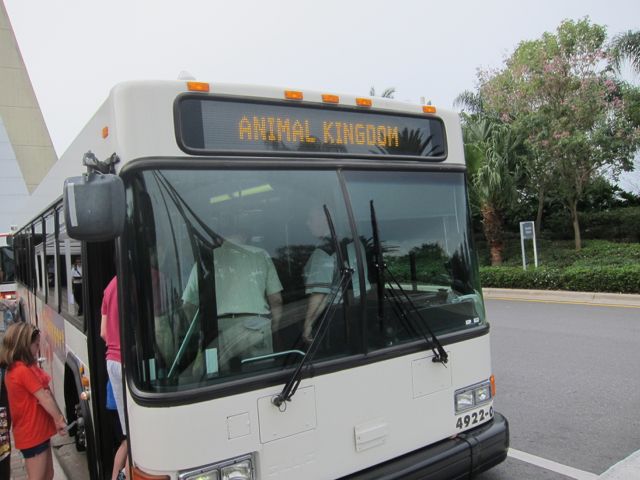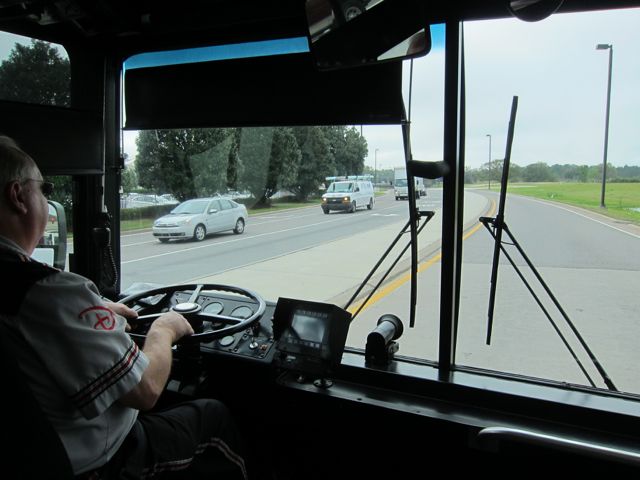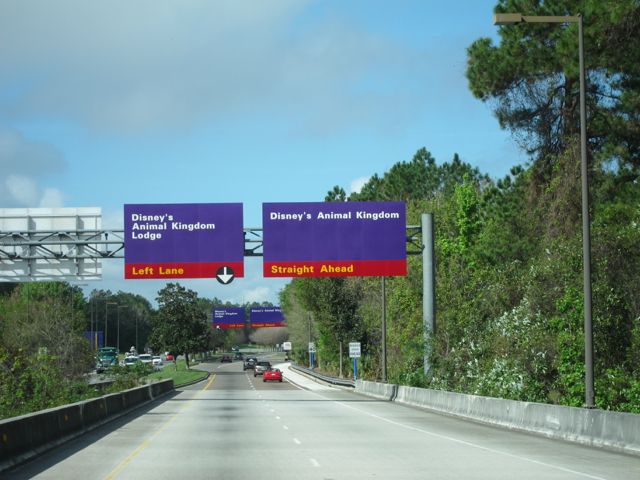 Previous Post | Next Post
Table of Contents
Support the Wandering Mouseketeers! Do your online shopping via our Amazon link!
Follow



Share