Chapter 15
Cumberbatchasaurus
---
Previous Post | Next Post
Table of Contents
After unloading from Kilimanjaro Safaris, we continued through Pangani Forest Exploration Trail. I've written entire rants before about how important it is for guests to actually enjoy the animals at Animal Kingdom, and this trail is one of our favorite spots to do just that.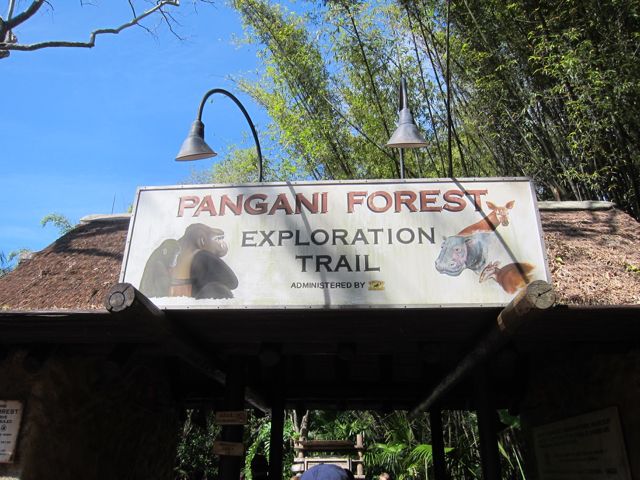 Okapi!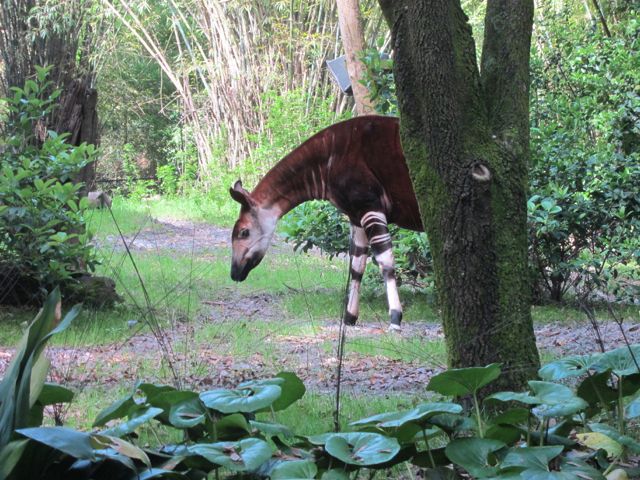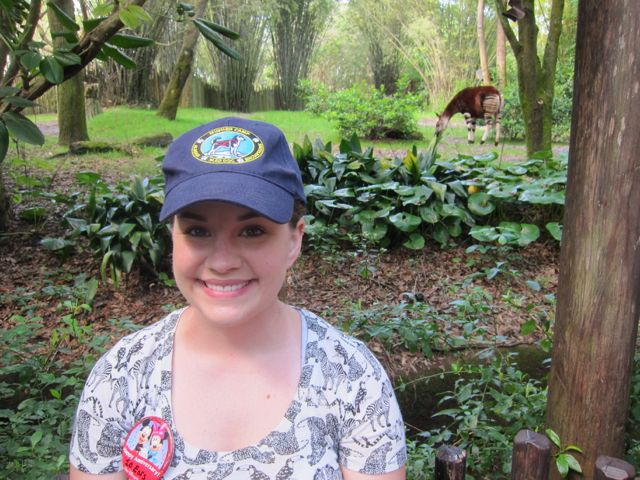 Zebras!
If you look closely, the mother gorilla has a baby in her lap. The gorilla family was the talk of the park at this time because the little one was so young and cute.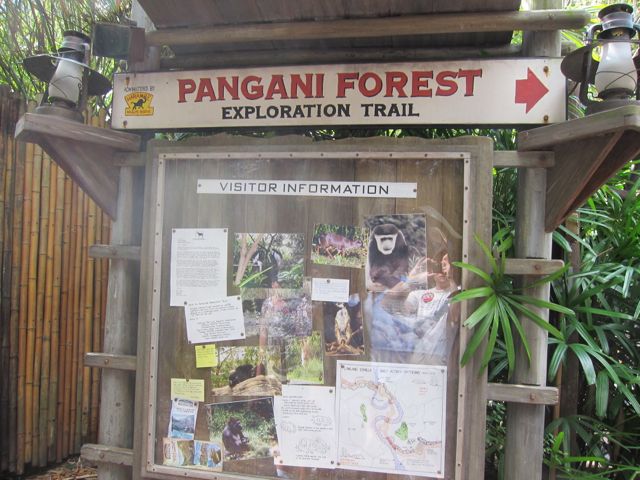 If we had been in the mood for dessert this morning, these cupcakes from Kusafiri would have definitely been a good option.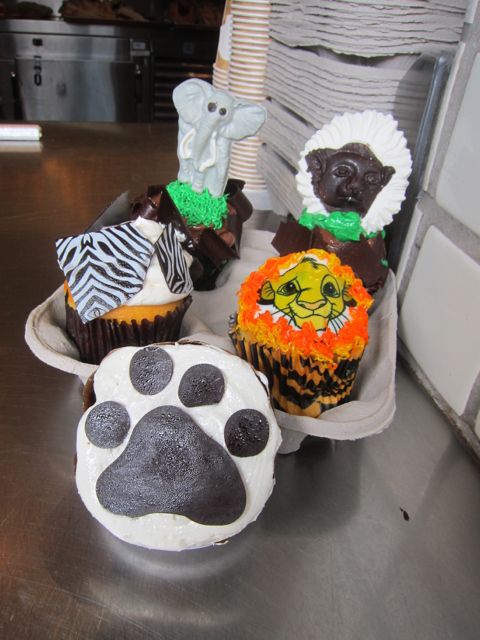 Instead, we walked back toward the center of the park and made our way toward Dinoland, U.S.A.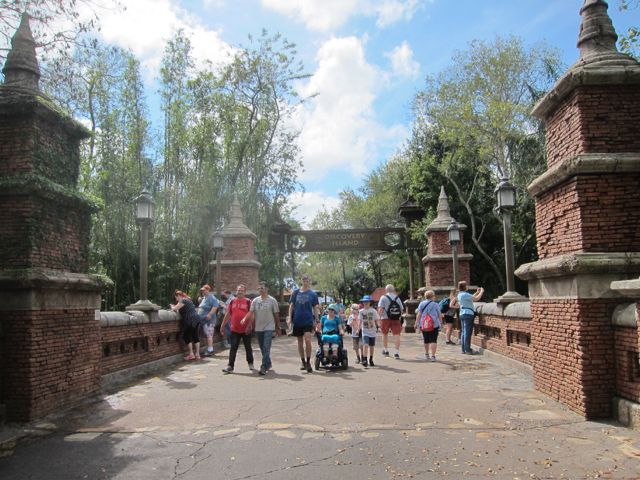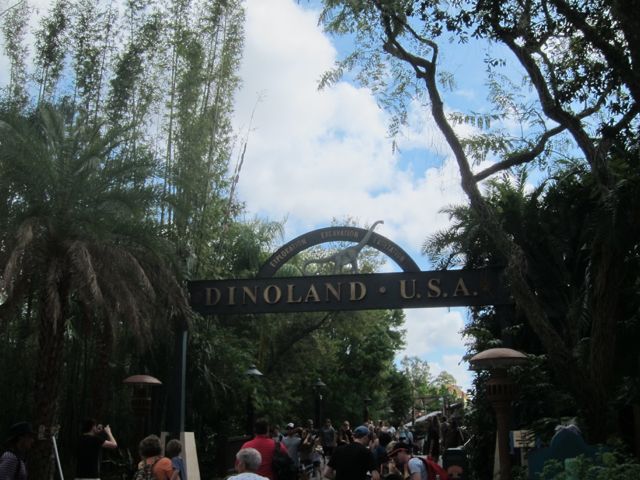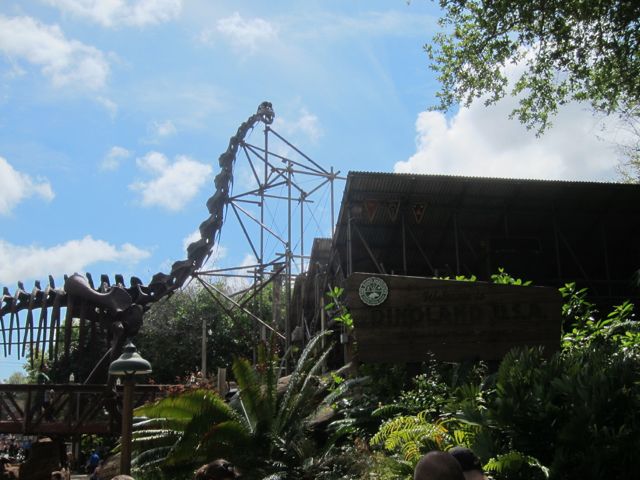 Several animals are in enclosures that are easy to accidentally pass by. As an example, we'd never noticed these crocodiles right inside the Dinoland entrance before.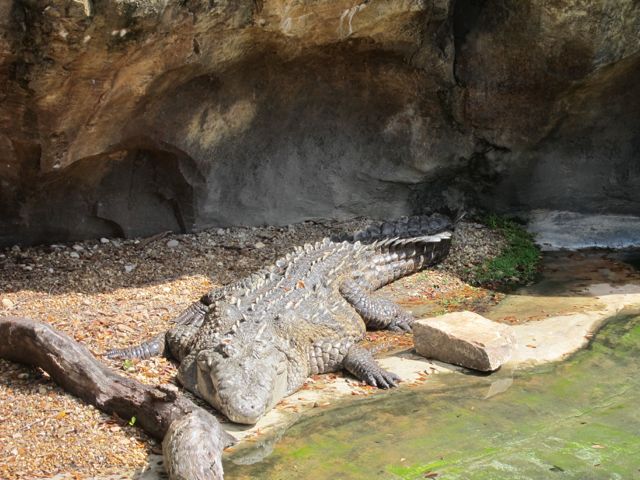 We had FP+ for DINOSAUR, so we headed in that direction.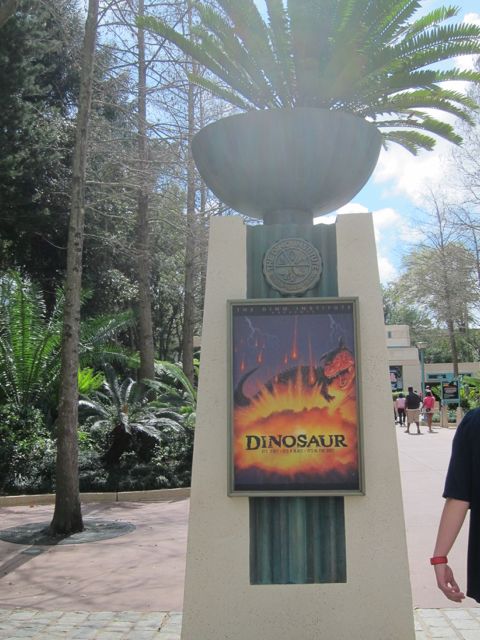 I made the comment (I think for the first time) just how much of a resemblance the iguanodon in front of the attraction has to Benedict Cumberbatch.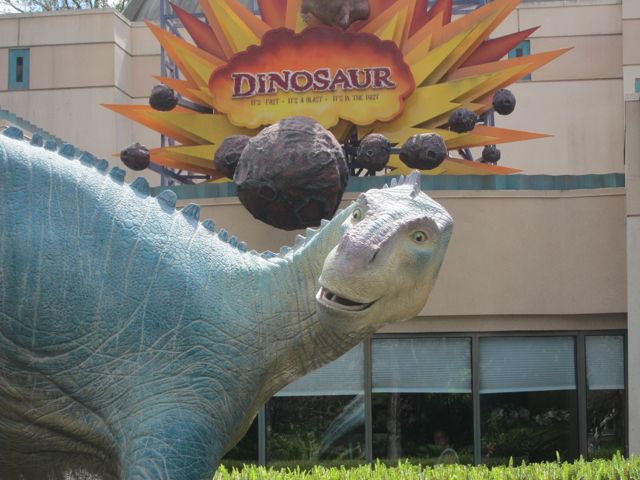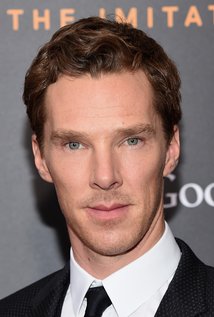 We hadn't really seen anything with the actor in it at this point in time, but we've since watched all the available seasons of Sherlock and are totally addicted!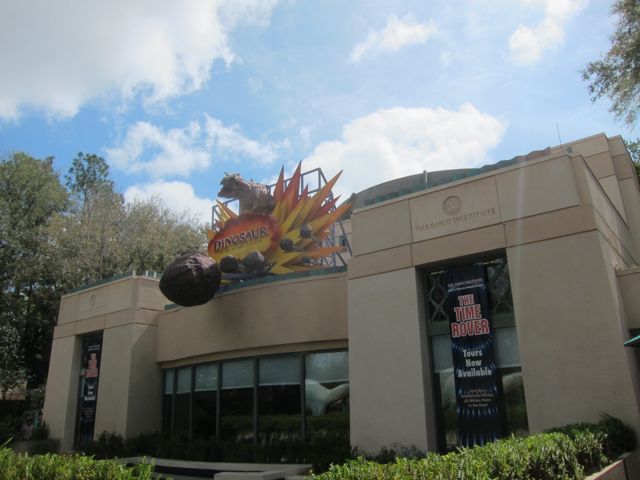 Anyway, we found that the ride didn't really have a wait for the standby line—let alone the FP+ line—so we plowed right through the queue.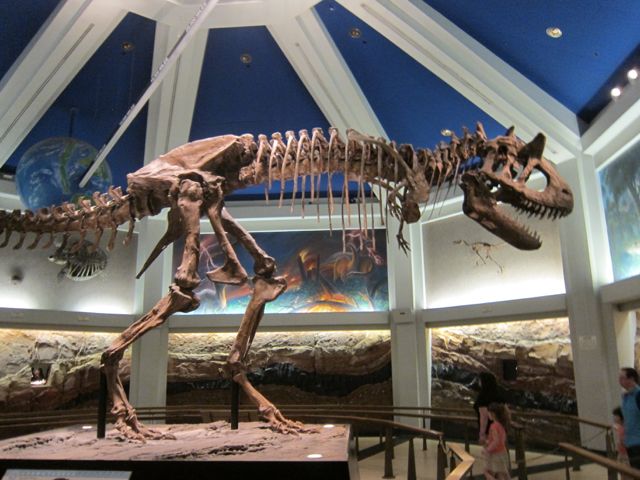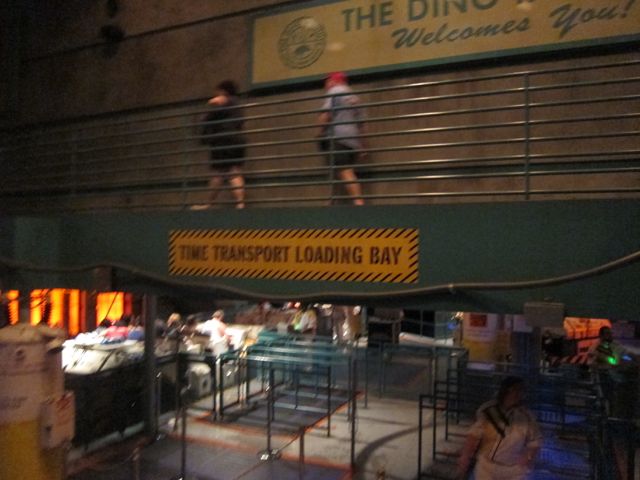 Sometimes I forget about this attraction when I think about Animal Kingdom, but I really enjoy it. Since we were coming off of so many trips to Disneyland, I tried to really envision where we would be on the identical Indiana Jones track layout and it was fun to contrast the two. I think one of my favorite parts about this attraction is that the story has a very clear beginning, middle, and end—plus it does a great job building tension.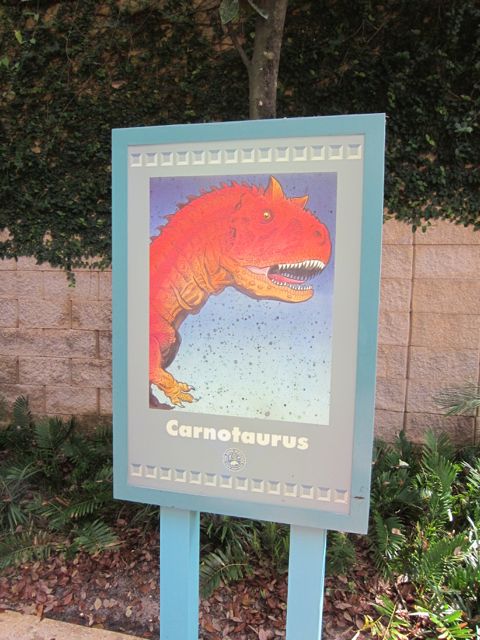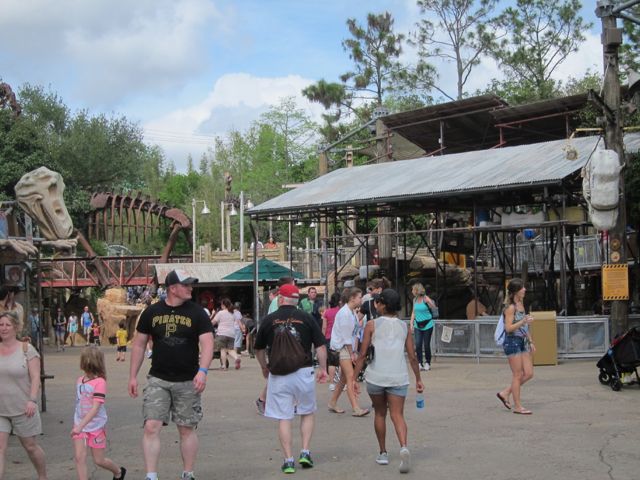 We never really do anything else in Dinoland because the other attractions don't appeal to us. I do often feel, though, like we're missing out on lots of quality theming going on in every direction.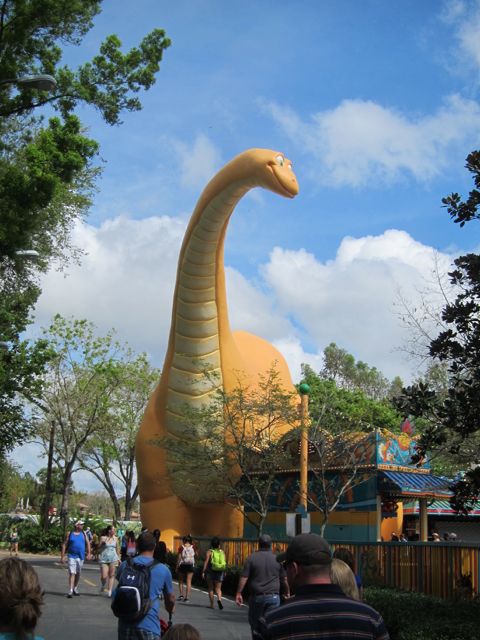 We kept walking into Asia and saw the forbidding facade of Expedition Everest. It wasn't on our list of things to do this trip (our roller coaster days are all but behind us), but we still like to watch other people riding.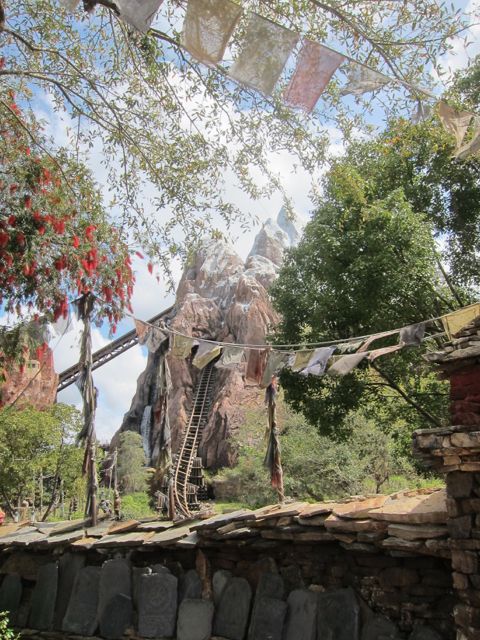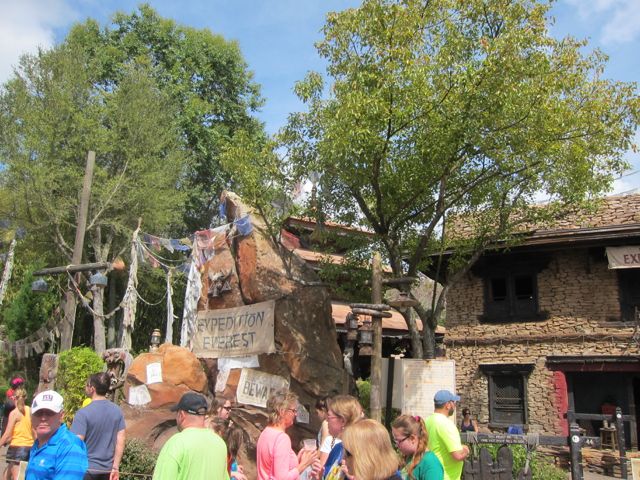 Animal Kingdom was something of a construction zone during this trip. Of course, Pandora was just starting to become visible across the park, and there was also lots of construction in the area that might actually host Rivers of Light sometime soon.
The various proverbs printed on the construction walls were a little trite, but I appreciated that these walls were at least vaguely themed.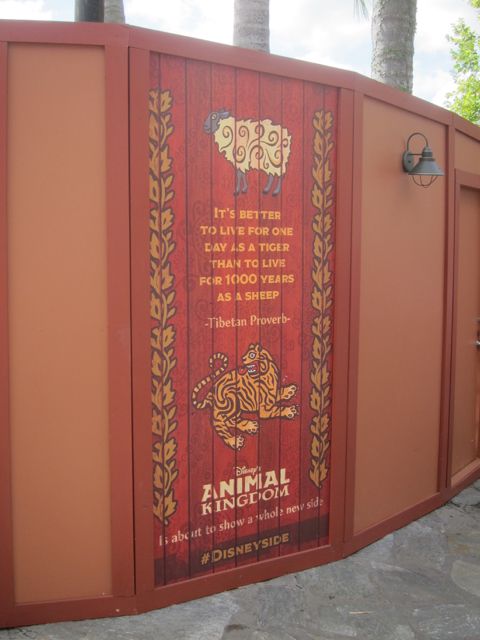 The gibbons are always some of our favorite animals to watch, but they weren't too active on their island this morning.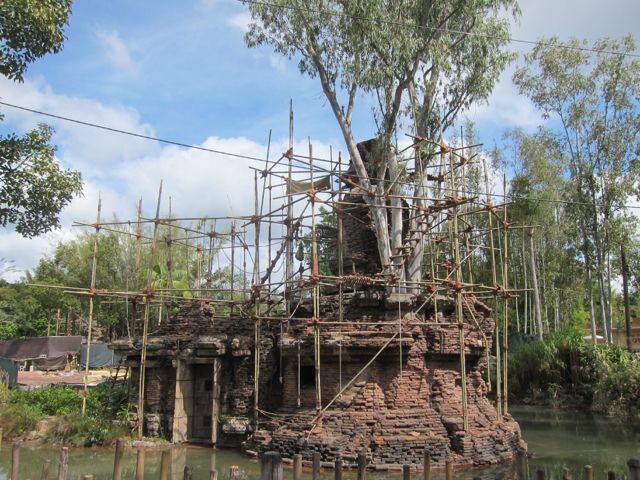 Previous Post | Next Post
Table of Contents
Support the Wandering Mouseketeers and get yourself a little something! Do your online shopping via our Amazon link!
Follow



Share