A Meal to Remember:
Dining at Club 33
Part I: Arrival
---
Previous Post | Next Post
Table of Contents
I almost feel like I'm giving away the farm by beginning our 2015 Disneyland recap with such a major event. On the other hand, this particular dining experience took place almost a year-and-a-half ago already, and I don't want to sit on all these pictures forever.
Just like Tracy had kept it secret that we would be going to Le Salon Nouveau in October 2014, I wanted to take her by surprise a bit with our first official meal in the Club 33 dining room. Our member friend who we had met up with for the first time on that previous occasion reached out to me around the beginning of the year to ask when our next trip to Disneyland was going to be, and I let her know that we wouldn't be going again until the end of April. Once we had dates finalized, she told me that she would be happy to try to make a reservation for the two of us to dine at Club 33, and I jumped at that chance.
The rules surrounding reservations at which the member is not going to be present were tightened a couple years ago. Now, they mostly limit how far in advance members can book unaccompanied guests (with the logic being that they don't want reservations to become unavailable to members who wait until fairly late to call). A couple weeks before we were set to go to Anaheim, I got an email saying that we had a reservation for the two of us on the first full day of our trip. I also got a confirmation email from Club 33 and a courtesy phone call the day before our reservation to confirm.
Keeping Tracy in the dark was a little tricky—mostly because we needed nice clothing to wear to the restaurant (not exactly a necessity when visiting Disneyland on an average day). I waited until the day before we left and asked Tracy to pack something dressy, but that ended up leading to an 11pm drive to Target to ensure that she had something to wear.
My cover was pretty much blown from that point on because there aren't really any other places within the resort with a dress code, but I still didn't officially confirm Tracy's suspicions until we were walking to the park after a day at the Orange office.
I've generally stayed remarkably healthy—especially considering that I work with kids regularly—but this happened to be one of the only times in the last few years that I've had a cold. Luckily, I mostly just had a sore throat that wasn't affecting my nose (and my sense of taste) all that much. And since there wasn't exactly anything we could do at this point, I just pushed through as best I could.
Walking through Disneyland in a shirt and tie could never feel natural to me, but it was worth it as we started into New Orleans Square.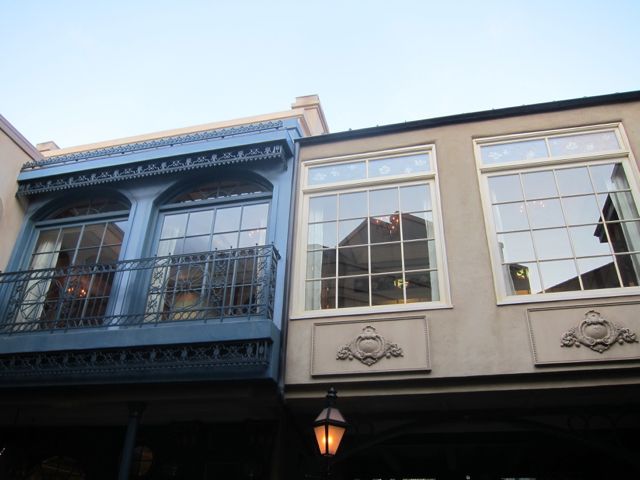 I know that the old Club 33 entrance was iconic, but there's something about the new one that feels classic nonetheless.
For the first time unaccompanied, we rang the doorbell.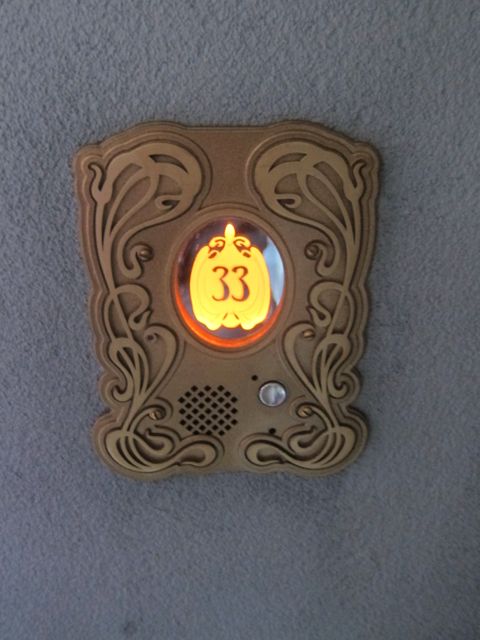 I've mentioned before how the poor cast members working in the Club 33 reception area must get hundreds of prank buzzes for every legitimate one. Even so, they still sounded very pleasant when they responded to us.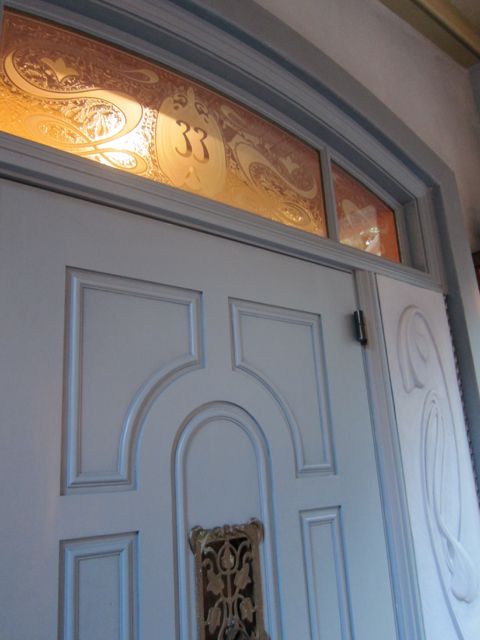 We gave our name and were welcomed through the door a moment later.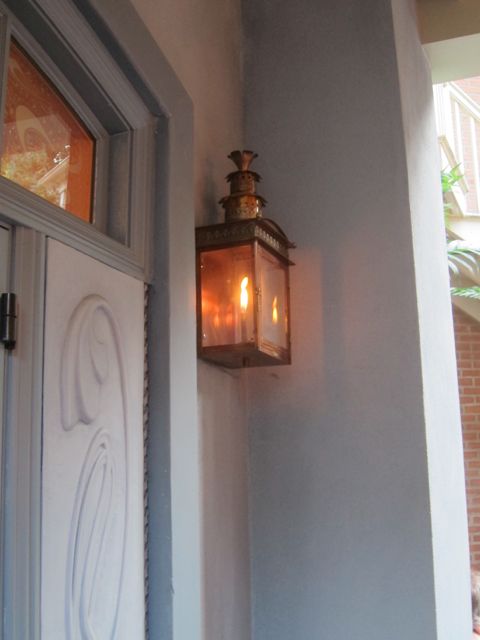 Since the Court of Angels hasn't changed all that much in looks since it was closed off to the public, there's an odd juxtaposition between it feeling like some exclusive place and it still being the same little alcove we loved to hang out in when we were trying to beat the Disneyland crowds several years ago.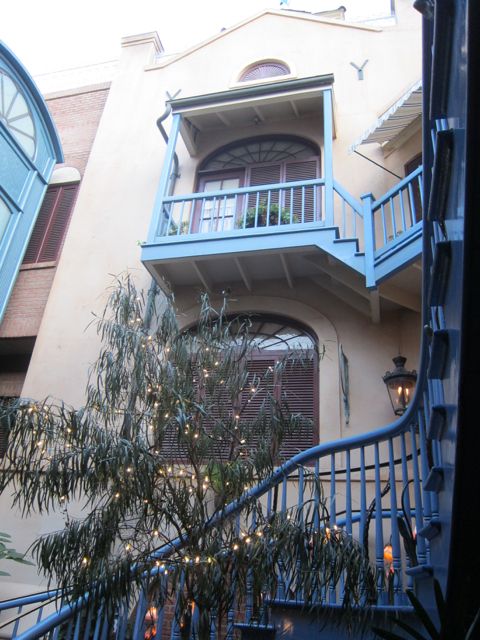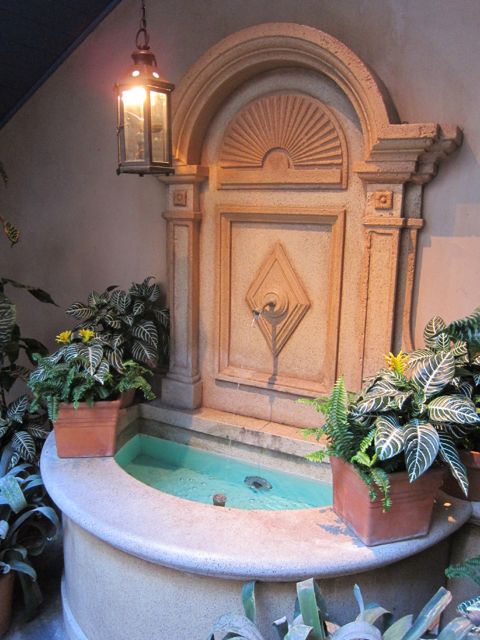 I do love all the lights and little things they've done to make it feel just a bit classier, though.
Plus, the two times we've been in here now, it's been dead silent—which was always one of the reasons we loved this area when it was open to the public.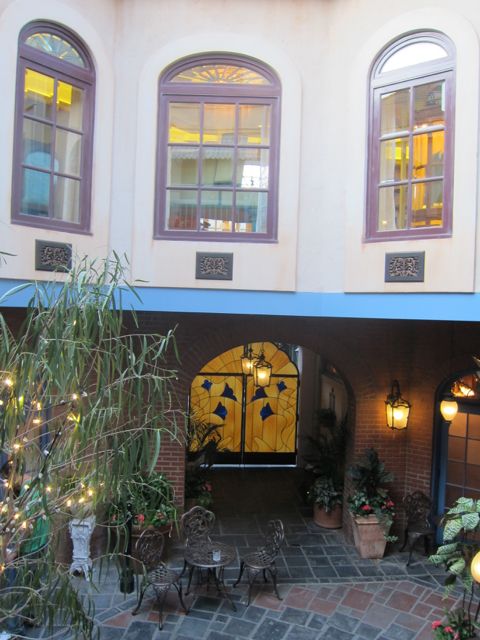 It only took a couple minutes for the host to come and escort us upstairs. Rather than continuing to the left like we had done on our Le Salon Nouveau visit, we bore right this time and were led to the main dining room. The place settings were incredible. I so wish that there were a way to buy Club 33 plates (or even just those napkin rings)!
Here we are at our corner table by lots of windows.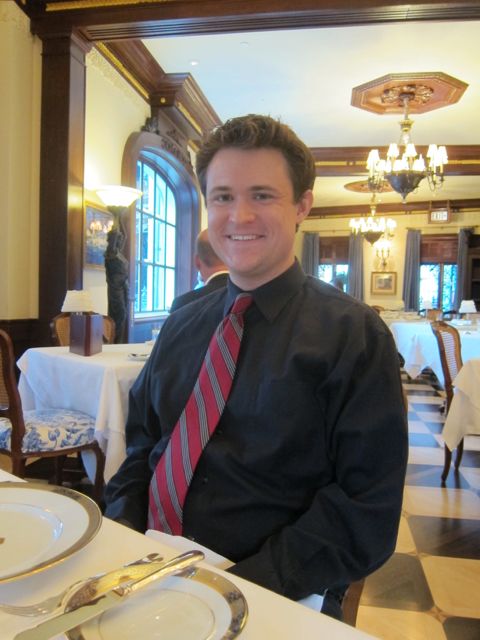 I know that many Disneyland purists bemoaned the loss of Club 33's dark woods and more compact feel during its renovation, but we are the type of people who love natural light—and we thought the restaurant really had a lovely, airy ambience.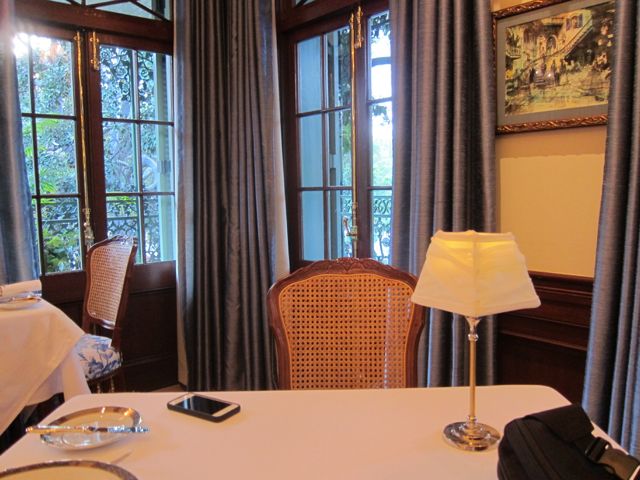 Since it was a Thursday night, the place wasn't very crowded at all. There were just a few other parties seated near us. I know that the folks directly next to us were also unaccompanied guests because we could overhear their server inquiring about the members who had made their reservations. At a bit of a distance from us, there was another party that I'm sure included at least a couple members because they were talking to the cast members like old pals.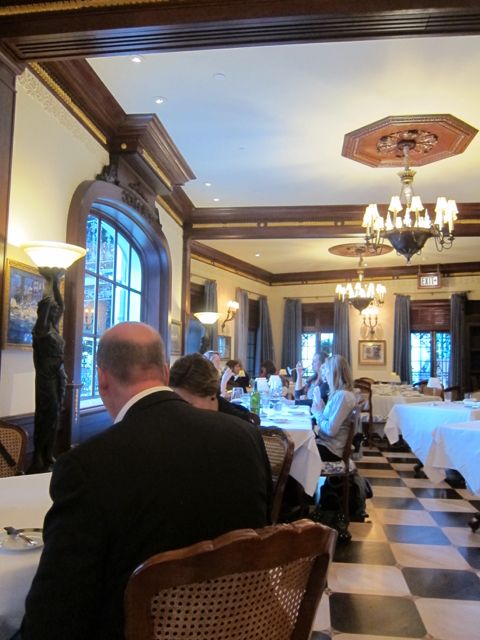 I tried to capture everything we came into contact with, including the full menu.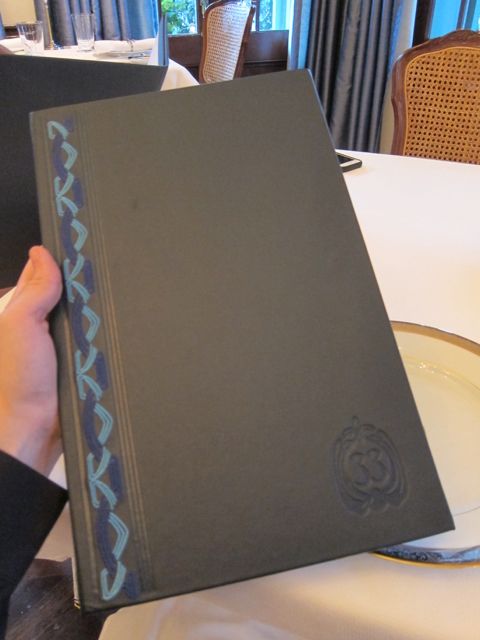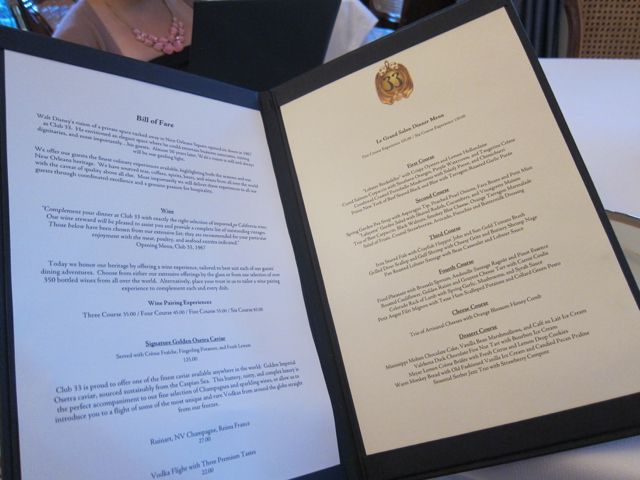 We opted for the five-course meal (the six-course experience simply adds a cheese course between the fourth course and dessert, but we knew we would get pretty dang full even without the cheese).
We had tried to do a little research into some of the recommendations for what to order before we came. The Disney Food Blog had a review that went over some of the basics, and it also piqued our interest in certain foods. The menu is very seasonal, however, with an emphasis on the freshest possible ingredients, so we found that there were already several variations between the menus we'd seen online and the ones in front of us now.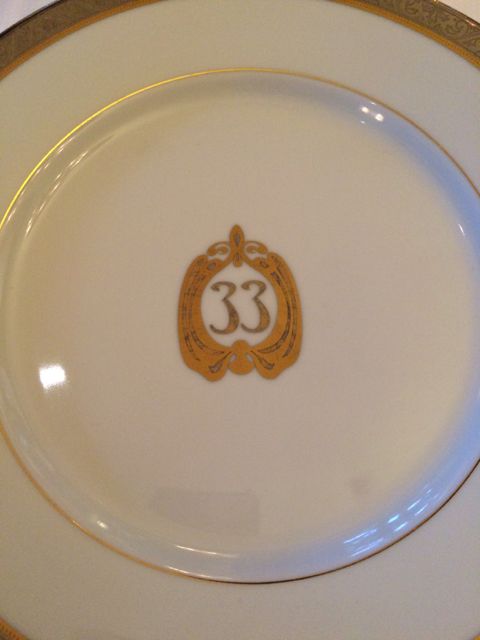 Our sever introduced herself and treated us with such great hospitality. Obviously, the vast majority of cast members are incredibly congenial, but the ones we've come into contact with at 1901 Lounge, Le Salon Nouveau, and Club 33 really take the cake.
Once you're in the doors, they treat both members and non-members like they belong there, and we felt very welcomed into this awe-inspiring restaurant—if only for the evening.
We went down the menu course by course with our server, and she was happy to answer our questions. She also essentially told us to make ourselves at home in the restaurant—inviting us to wander around the dining room and its balconies, taking all the pictures we could ever want.
I've got many, many more pictures to share, and I'll spread them out over several posts. Up next—we start to actually eat some food!
Previous Post | Next Post
Table of Contents
Support the Wandering Mouseketeers and get yourself a little something—do your online shopping via our Amazon link!
Follow



Share