A Meal to Remember:
Dining at Club 33
Part II: Appetizers and More Appetizers
---
Previous Post | Next Post
Table of Contents
The first course that came out wasn't really a course at all—it was an amuse bouche.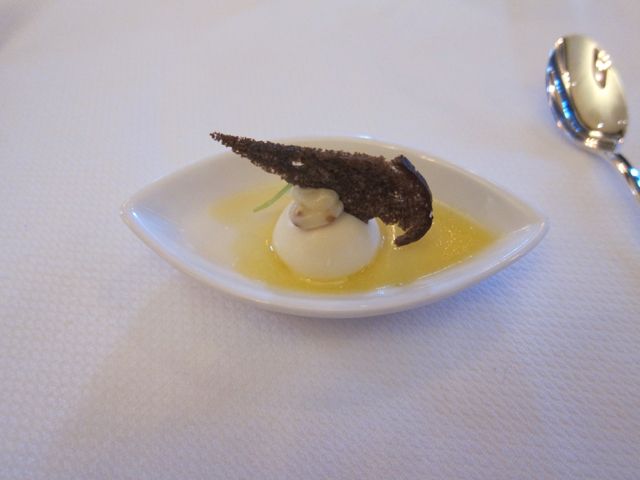 While I actually know what all the rest of the courses were (since they were on the menu), our server told us about this one verbally upon delivering it, so I'm really not sure what it was exactly. But it was delicious.
I feel like it's difficult to convey just how bite-sized this pre-appetizer was, so here's a picture for scale that includes Tracy's very petite hand next to the ridiculously tiny spoon.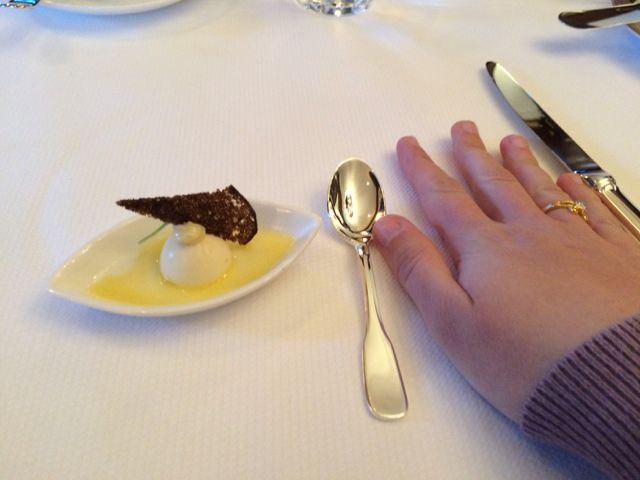 When I held it, I very much felt like a giant.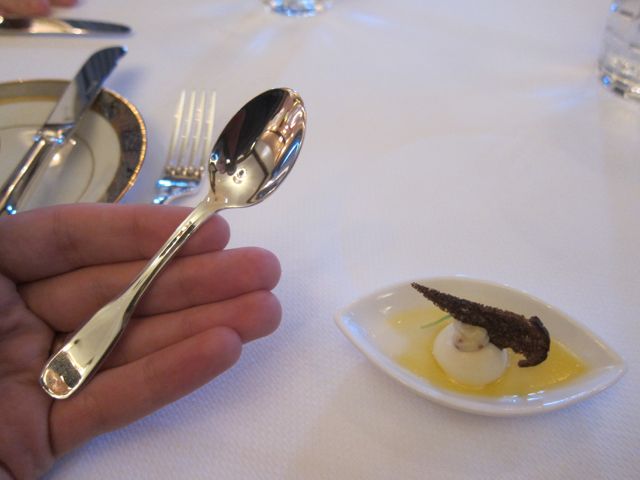 Okay, here we go into the first real course. I ordered the Cornbread Crusted Portobello Mushrooms with Salsify Puree and Chimichurri.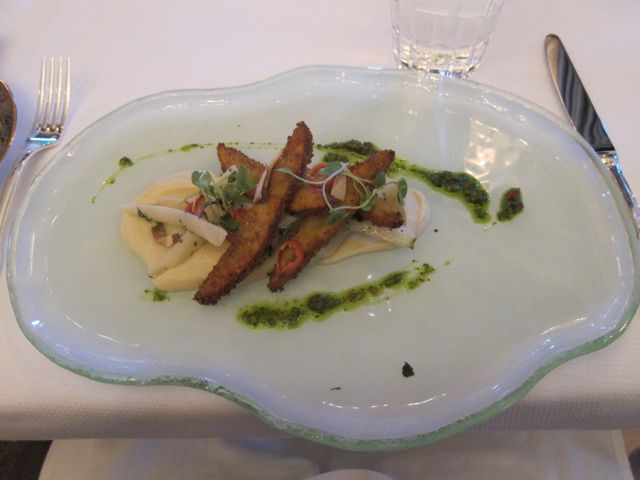 And Tracy got the "Lobster Rockefeller" with Crispy Oysters and Lemon Hollandaise.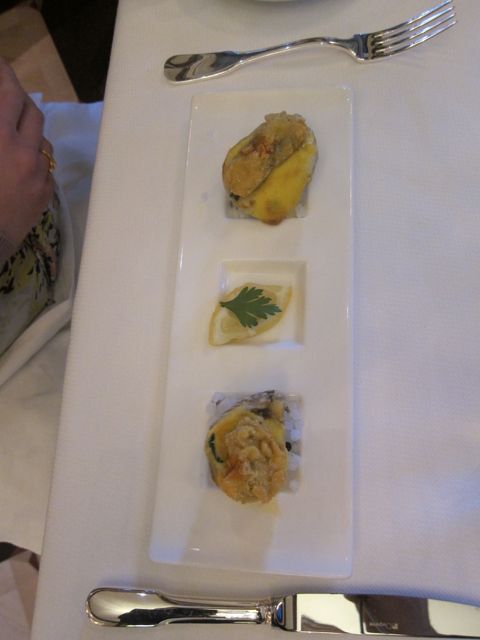 What we both realized with a meal of this caliber is that it was pointless to really question exactly what we were putting in our mouths (because there were definitely some ingredients we couldn't exactly place). We just ate pretty much everything and found ourselves scraping each plate.
For the next course, I actually stuck to the First Course menu and ordered a second selection from there (a nice tip that we had picked up from the Disney Food Blog post). This time, I got the Prime New York of Beef Seared Black and Blue with Tarragon-Roasted Garlic Purée. It had a really long name and was absolutely fantastic! The little pieces of crispy garlic toast were a nice pairing with this beef that was cooked to perfection.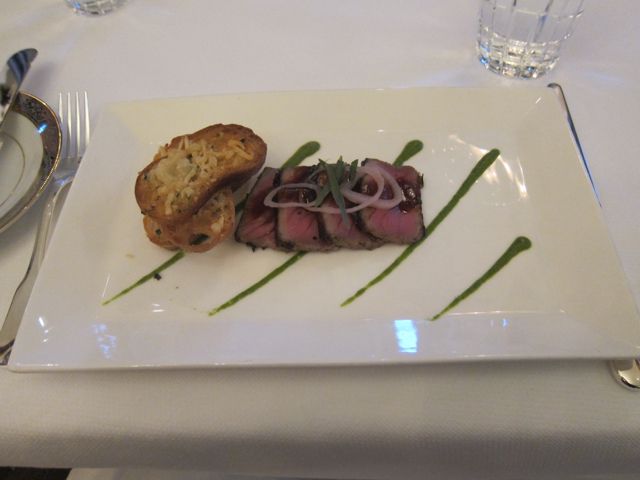 Tracy actually ordered from the Second Course menu and got the Spring Garden Pea Soup with Asparagus Tip, Poached Pearl Onions, Fava Beans, and Petit Mint. Again, certainly not the obvious choice of ingredients we would pair, but I know she really enjoyed it.
It was in between the second and third courses that our server brought us a basket of bread. Now, it's always hard for us not to fill up on bread at restaurants, and it was made even more difficult by the fact that this brioche was delicious (especially when covered in the herb butter that came along with it)!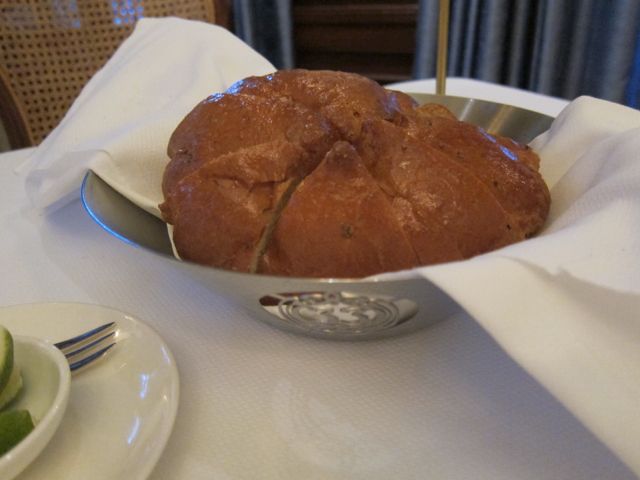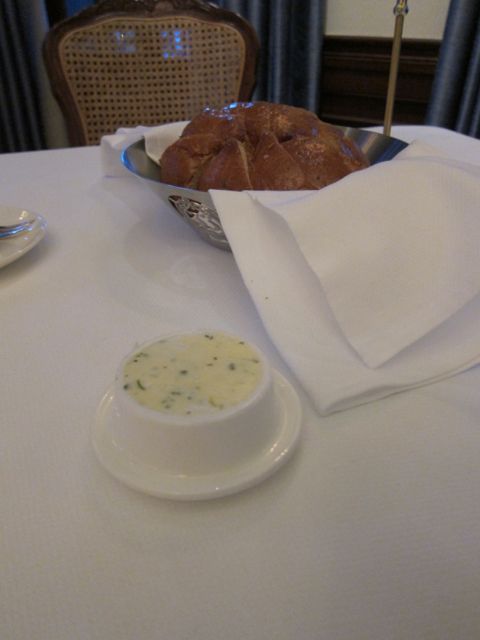 I think we allowed ourselves to eat approximately half the loaf and then put the rest aside in case we still had room a little later in the meal.
We had stayed put for the first two courses, but then our server reminded us that we could feel free to walk around if we were so inclined. We decided to head out to the balcony.
It was so fun looking down on the peons—I mean "other guests" in New Orleans Square.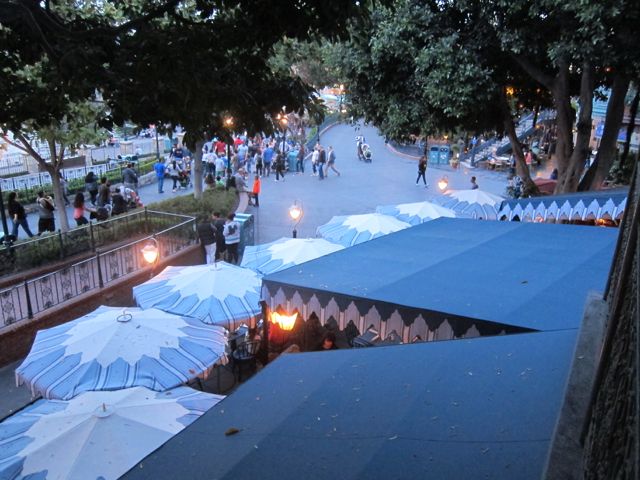 We had to get a few pictures of ourselves to commemorate the foray outside.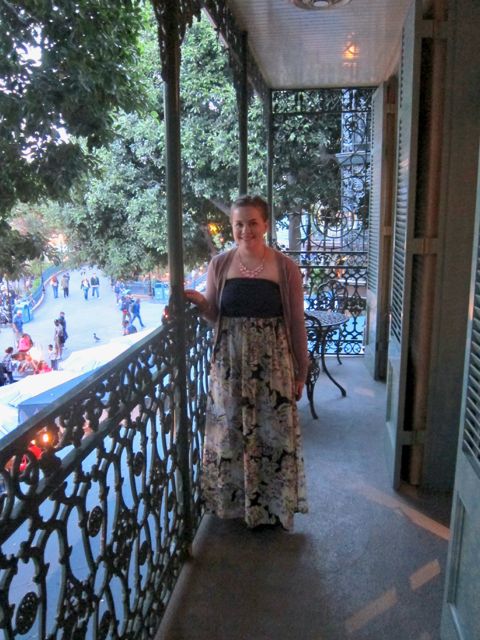 We also looked across to the various other balconies—some real and some facades.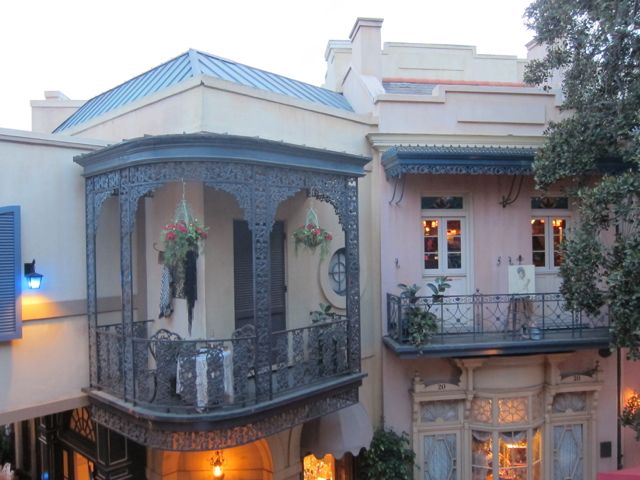 It was interesting getting the lay of the land from up here. New Orleans Square is already a little maze-like, and we found ourselves trying to figure out which areas belonged to Club 33, which ones were part of Le Salon Nouveau, and which ones weren't guest-accessible at all.
When we went back to our table, our napkins had been fancily folded in our absence (because of course).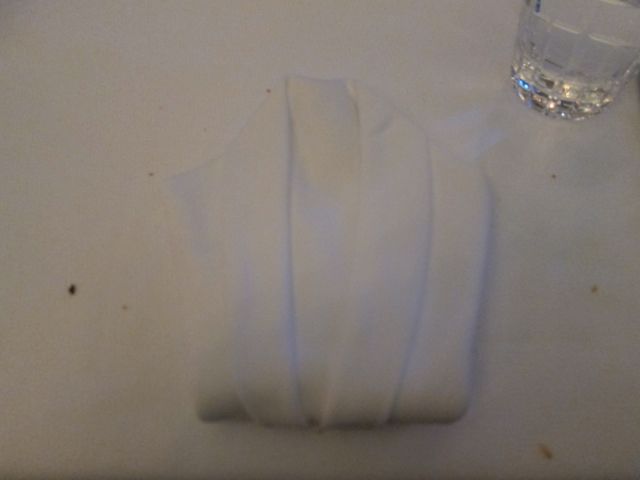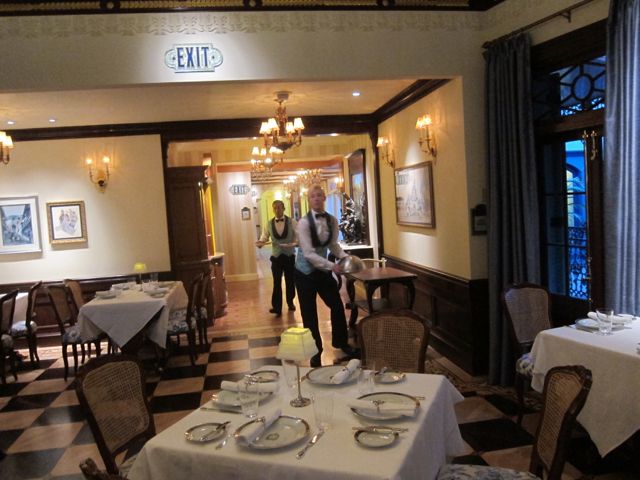 Tracy and I got the same third course—Grilled Diver Scallop and Gulf Shrimp with Cheesy Grits and Buttery Shrimp Nage.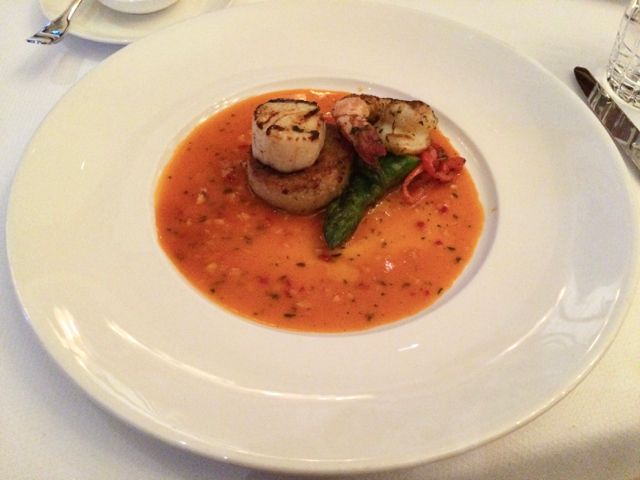 It's tough to express just how insanely delicious this course was. Seriously, it might have jumped to one of the top spots among foods I have ever eaten. That shrimp was seriously jumbo, and the scallop was amazing. All of it was in a spicy sauce with a cajun flair that we loved.
It's funny, because the fancy Club 33 place settings are only for show. Before you start getting any food, they take the Club 33 plates away. I had to photograph a nearby empty table for these shots.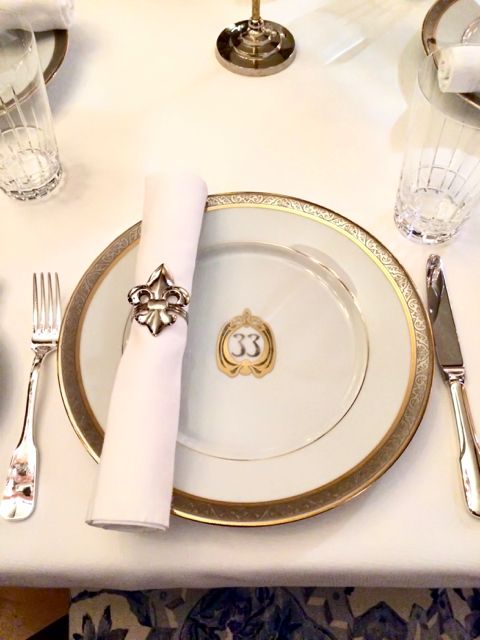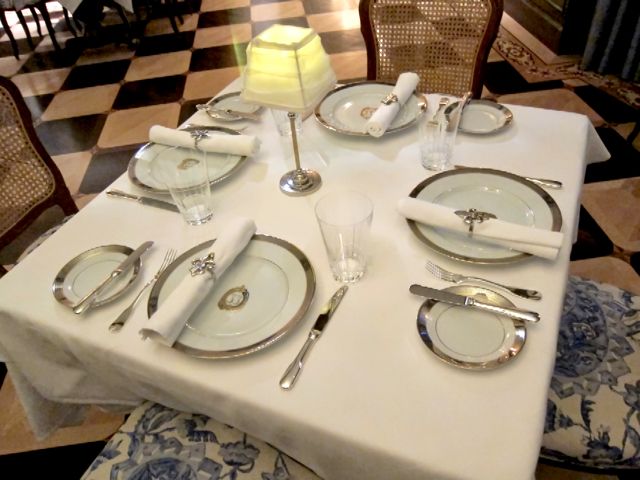 After the third course, we got a little palate cleanser. Again, this one was explained to us by our server (and not on the menu), so I'm not 100% sure what it was. I think it was a lime sorbet of some sort, though—and the mint leaf made it resemble a mojito.
It was time to wander a little more after this in-between course. I photographed lots of the art in the hallways. We've seen the original of this painting at the D23 Expo!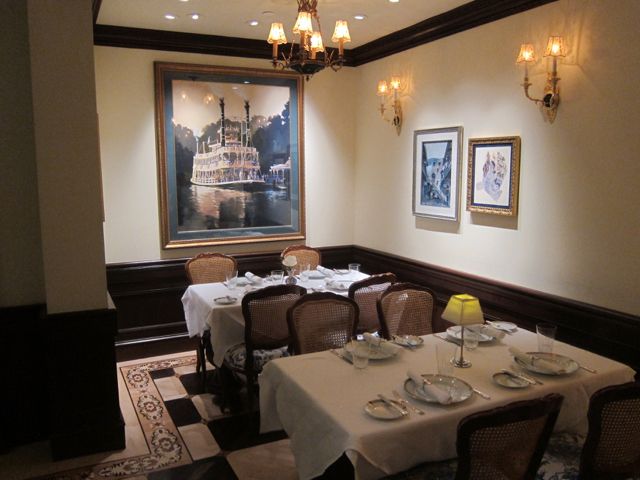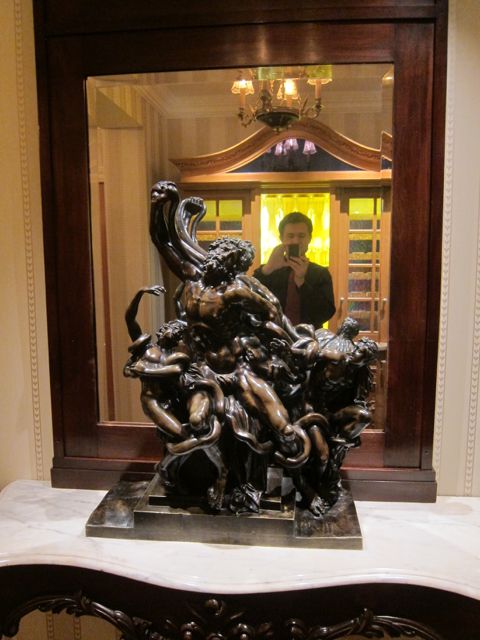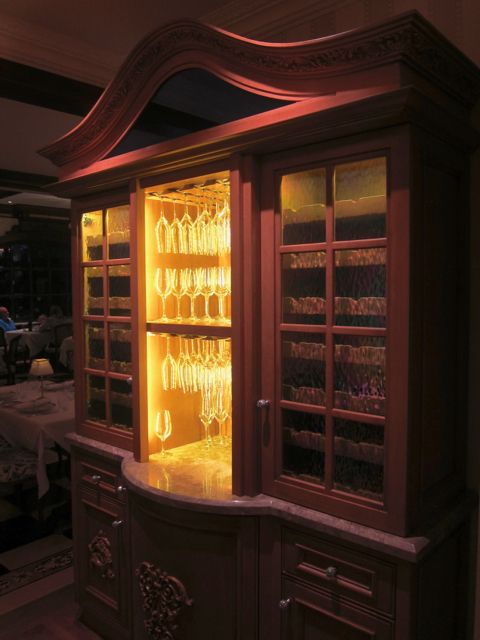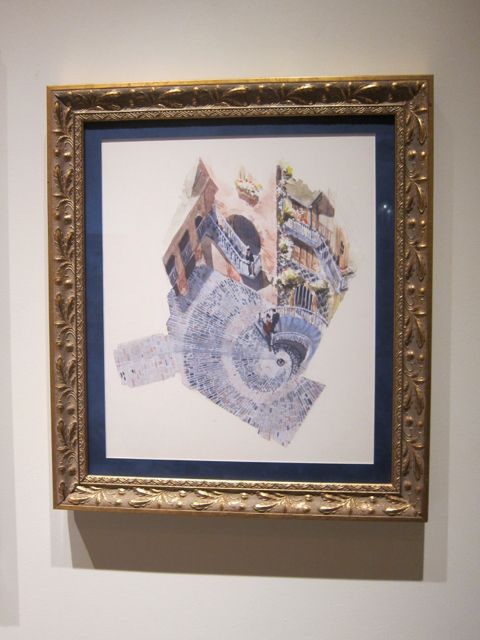 The sconces throughout the restaurant are fun…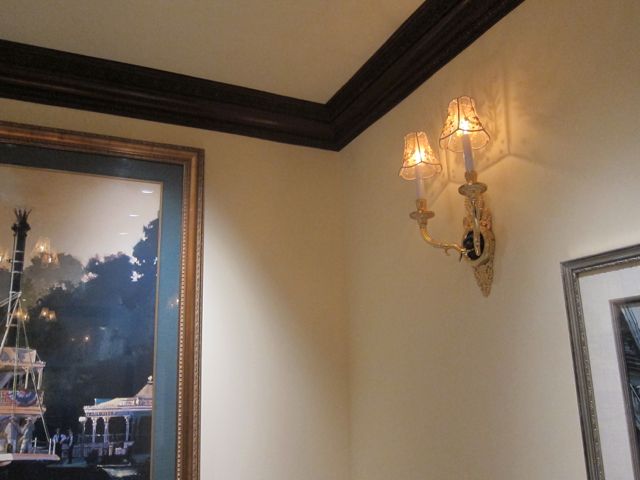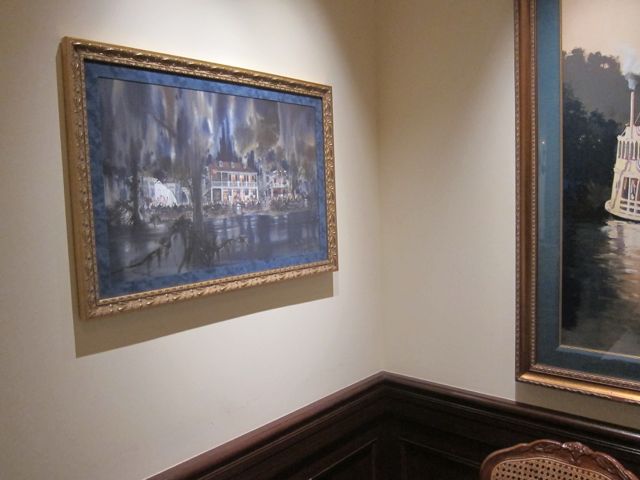 They have quite the bar.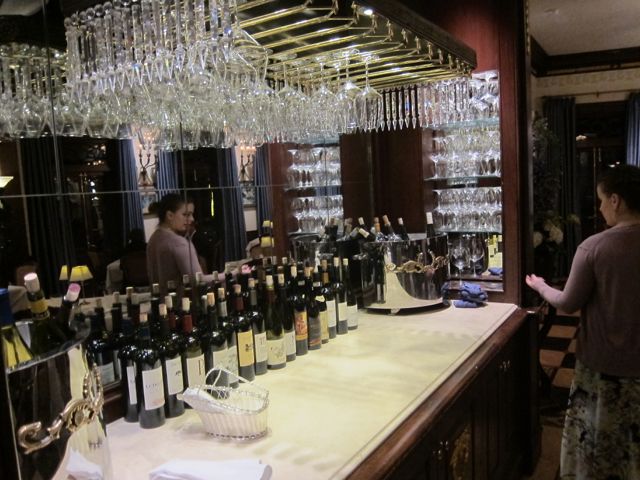 Since it was about to get all the way dark, we also popped back out onto the balcony one more time.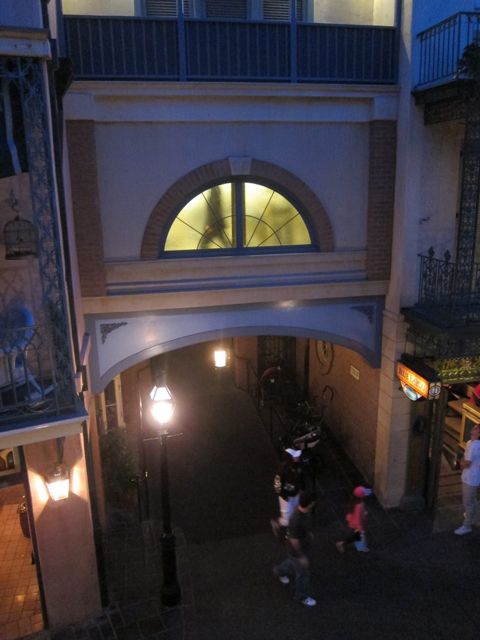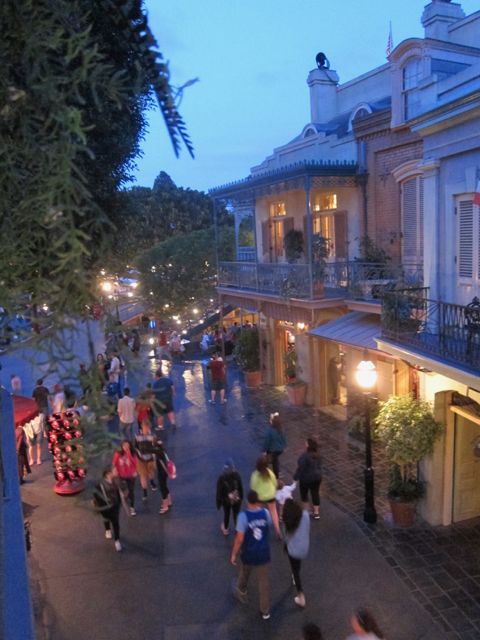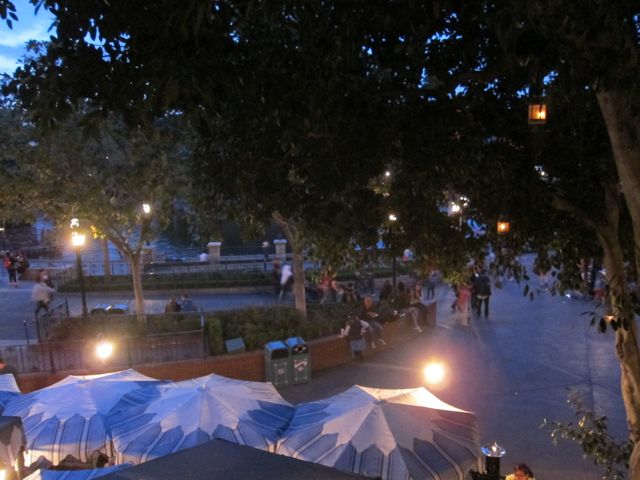 Then we returned back to our table for the fourth (and main) course.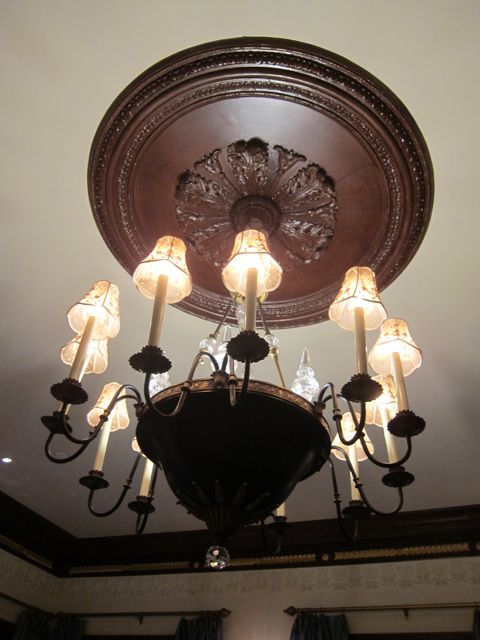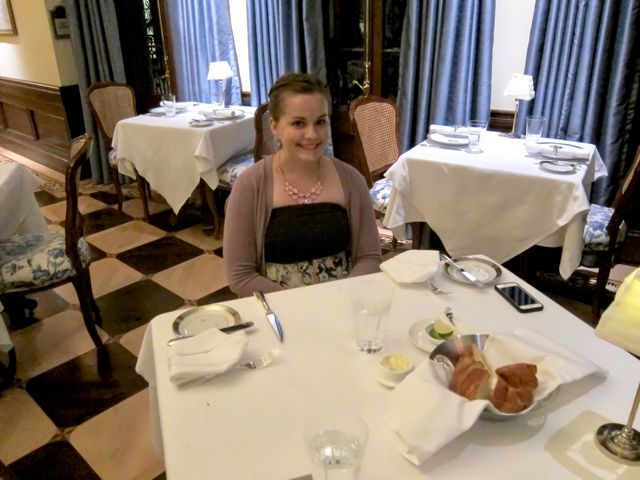 It was brought out to us with these crazy silver lids over the plates.
Previous Post | Next Post
Table of Contents
Support the Wandering Mouseketeers and get yourself a little something—do your online shopping via our Amazon link!
Follow



Share