A Meal to Remember:
Dining at Club 33
Part III: Ever More Courses
---
Previous Post | Next Post
Table of Contents
Under the silver dome, our steak entree looked delicious (and it really was). Just to look at the menu and brag a little more, this was described as Petit Angus Filet Mignon with Tasso Ham Scalloped Potatoes and Collard Green Pesto.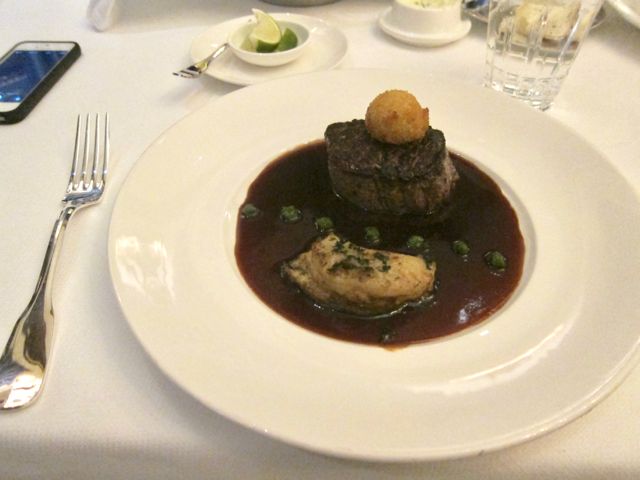 Every part of the course was so good. Tracy and I were commenting recently how nothing about this meal was "scary" in spite of it being a fancy restaurant. I feel like whenever we see people's dining reports from Michelin restaurants or the top-rated "New American" places, the courses are all made of ingredients you've never heard of with bite-sized portions for each course, but Disney figures out a way to make Club 33 feel fancy while still being relatable.
After we had cleaned our plates, a trip to the bathroom was in order. We stopped in front of a mirrored pillar and took this selfie.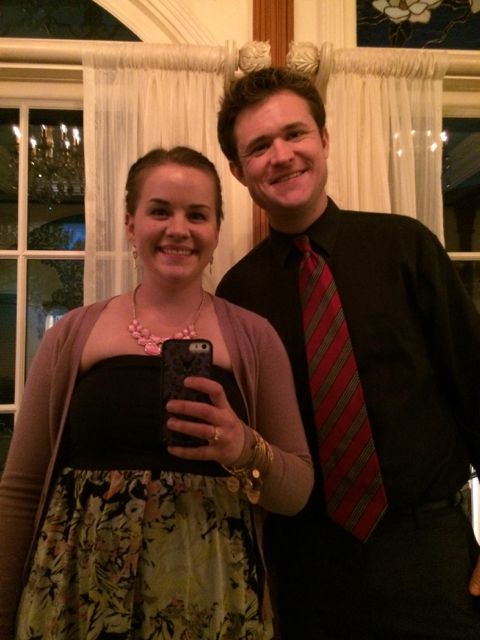 The hallways really are lovely because of all the murals they feature.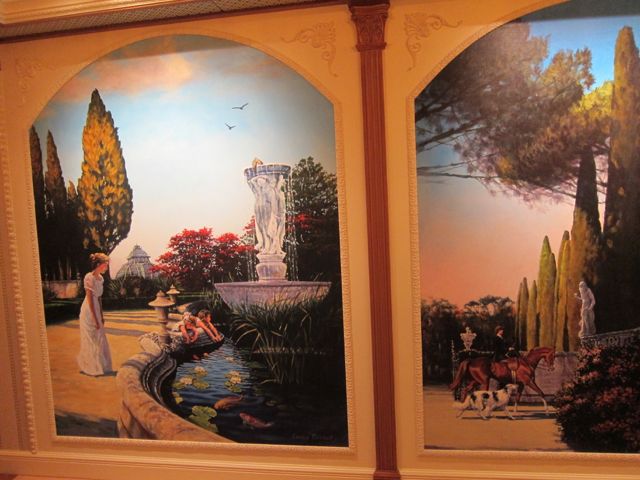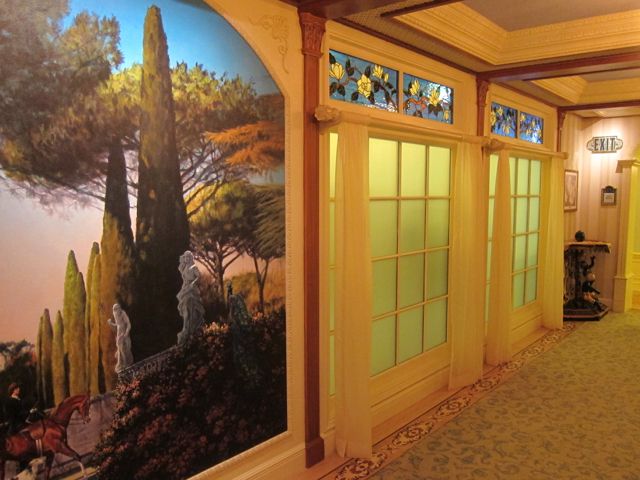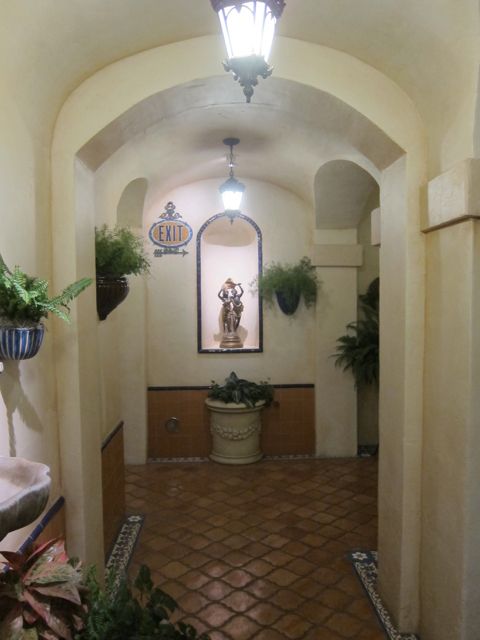 Outside the bathrooms, there's this very fancy phone booth.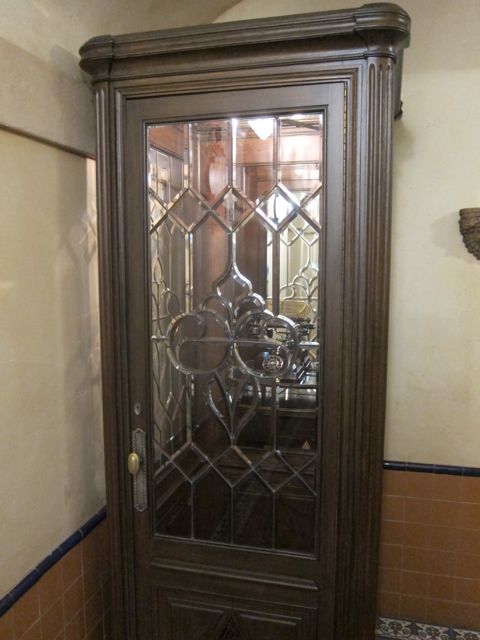 Also a little fountain.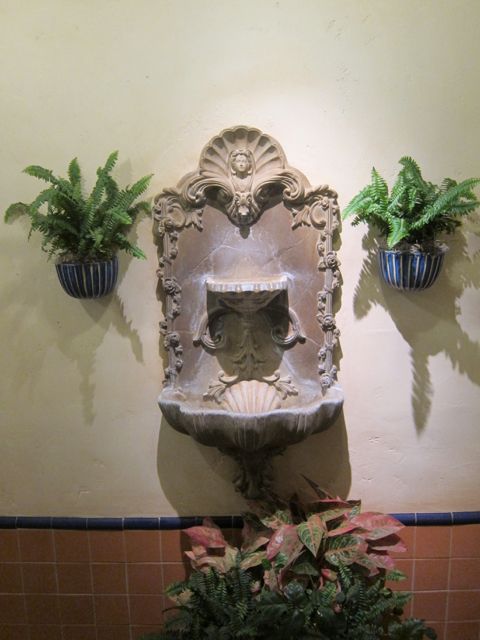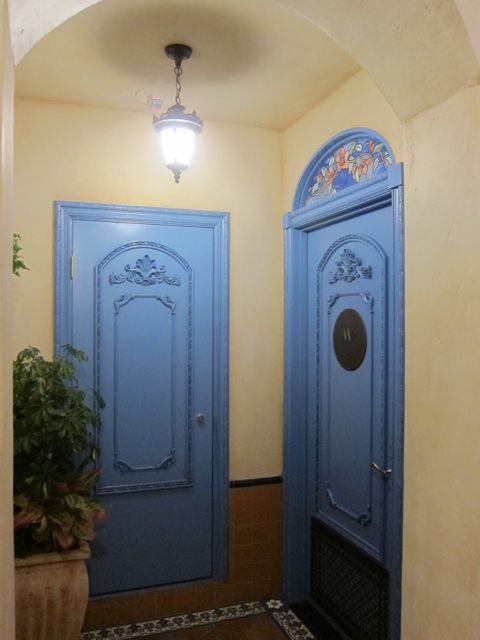 We looked down on the Court of Angels before heading back inside.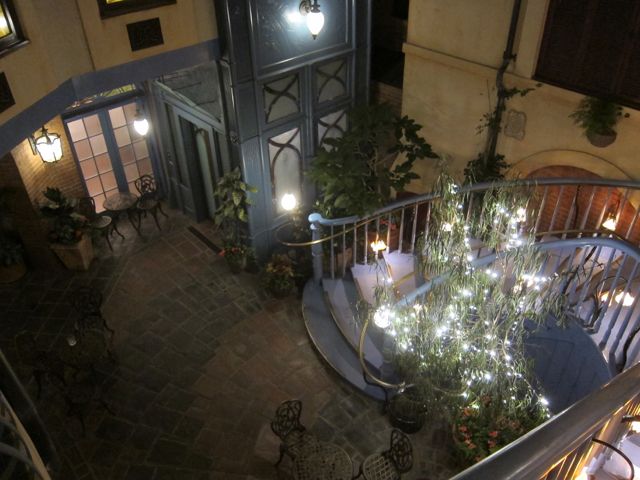 I still love this floor mural.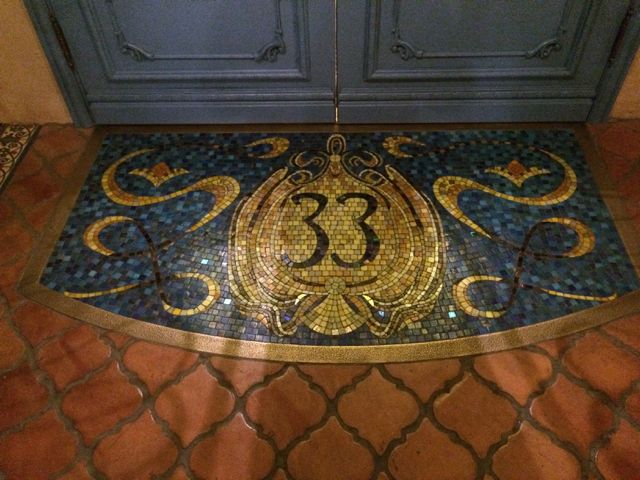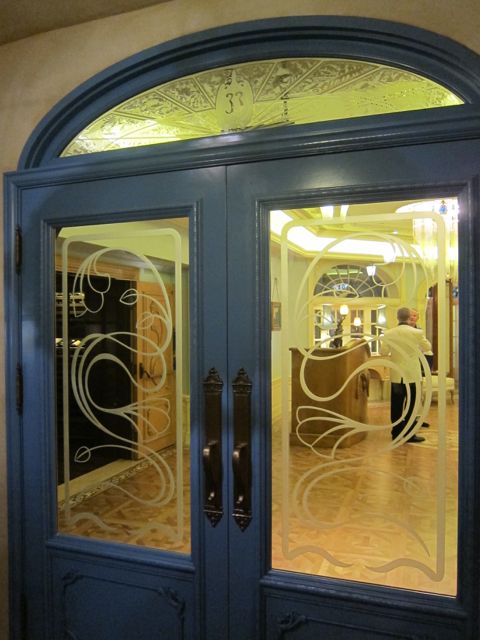 We stil hadn't seen the vulture move or heard him talk yet.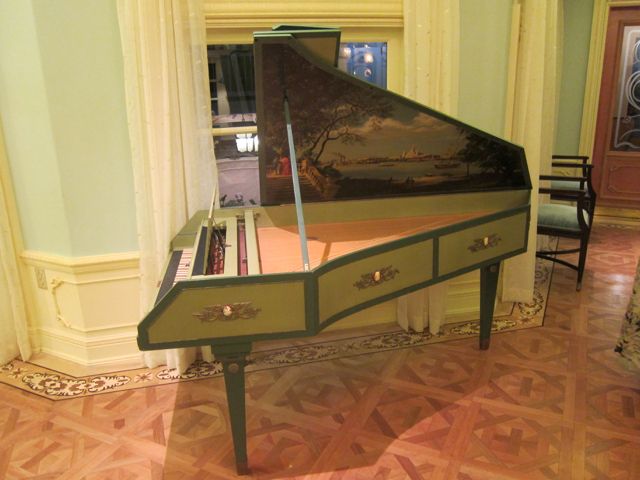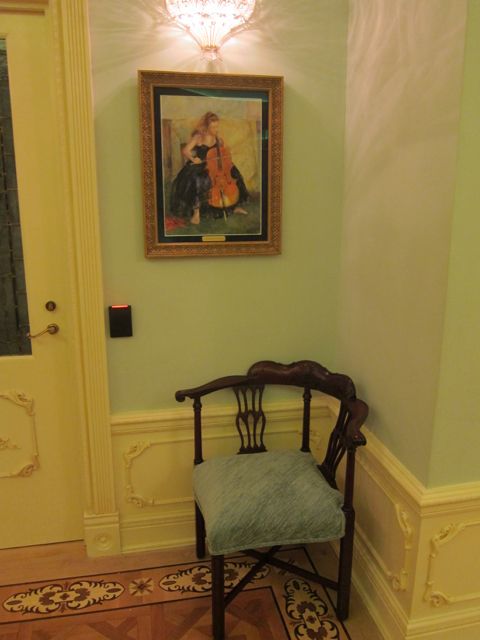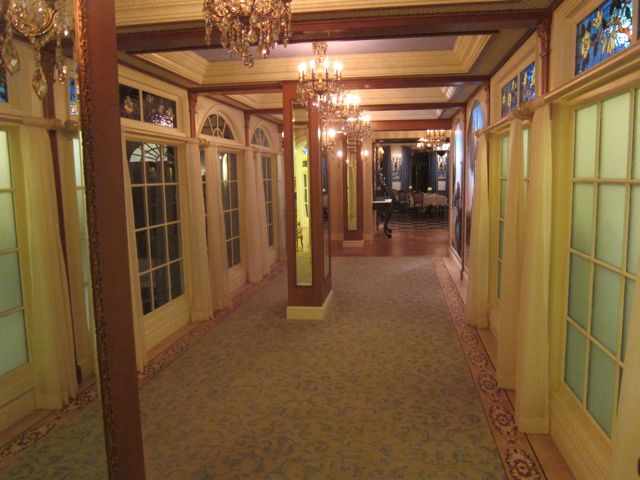 When we returned to our table, it was time for dessert! Tracy and I ordered different things for this course because we wanted to try multiple options. First was the famed Warm Monkey Bread with Old Fashioned Vanilla Ice Cream and Candied Pecan Praline. This was the first time I'd ever had monkey bread—though it is apparently a well-known dessert. It was really yummy!
The other dessert we tried was the Mississippi Molten Chocolate Cake, Vanilla Bean Marshmallows, and Cafe au Lait Ice Cream. This might have been even better than the monkey bread, but both were phenomenal!
Finally, as if we hadn't had enough food, our server brought out a platter with two truffles and a marmalade flower. We were way too full for eating them to be a good idea, but we did anyway.
Last came the bill (not quite as fun as getting another course…). This was definitely the most we have ever spent on a single meal (by almost double), but I think it was worth it. It was easily within the top meals we'd ever eaten—and it may have topped the list!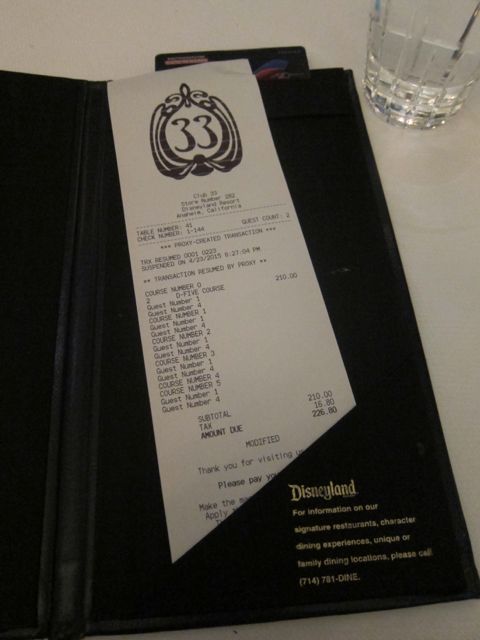 Tracy was in a serious food coma.
And I had managed to enjoy the whole meal in spite of my developing cold.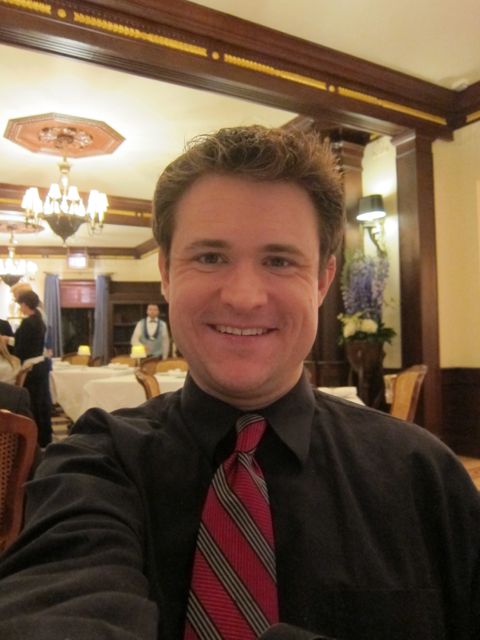 What a visit it had been! Though we still had a few more matters to tend to before we headed out.
Previous Post | Next Post
Table of Contents
Support the Wandering Mouseketeers and get yourself a little something—do your online shopping via our Amazon link!
Follow



Share