Chapter 17
Go With the Flo-o-o-o-o-o-w
---
Previous Post | Next Post
Table of Contents
We made our way back to the train station to return to Africa.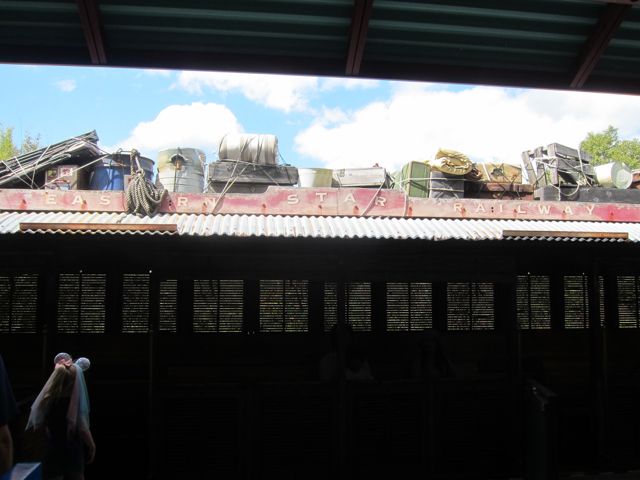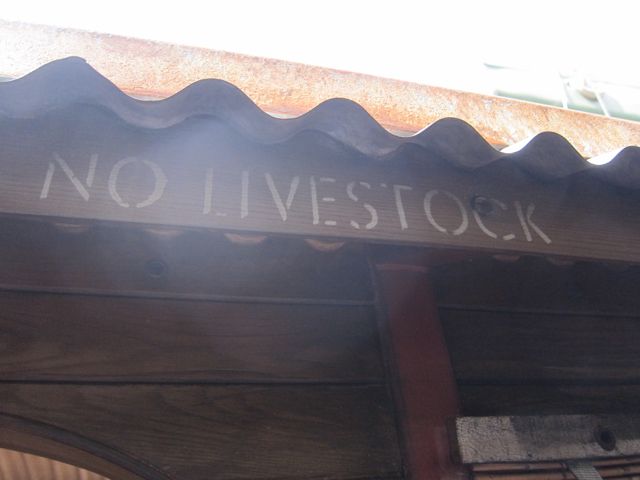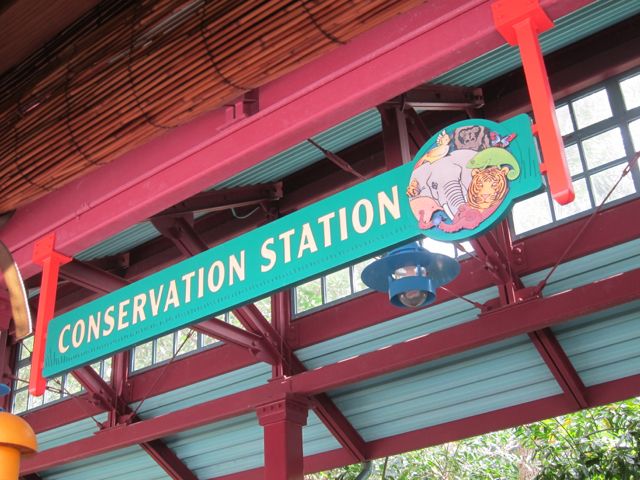 When we arrived back at Harambe Station, it was time for us to take another safari.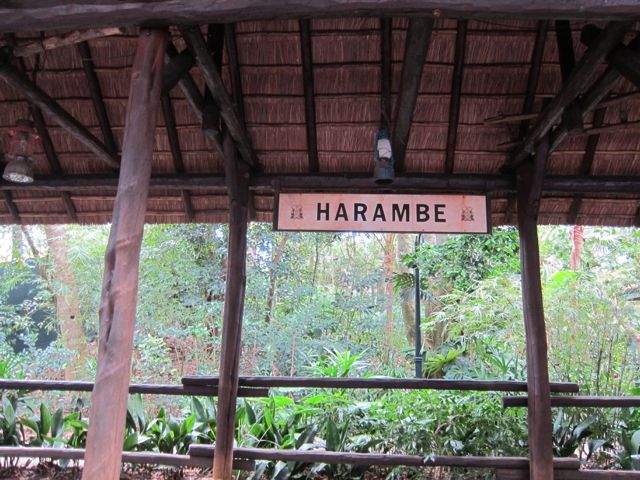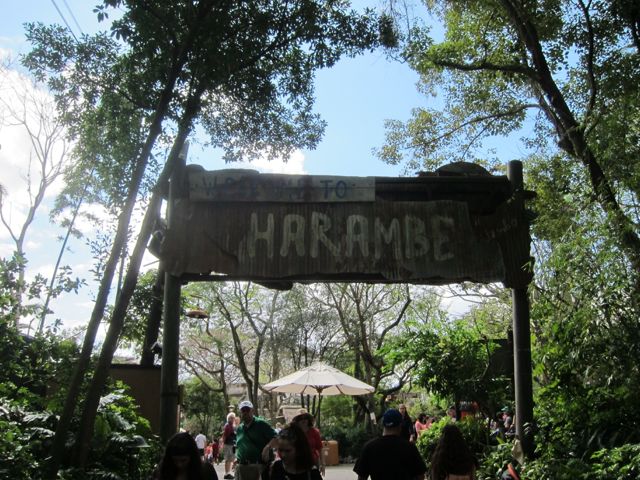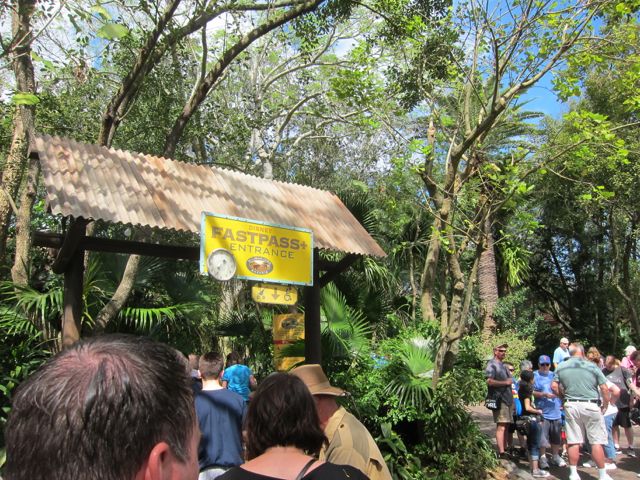 This time, our driver was a little better informed about the animals we were encountering.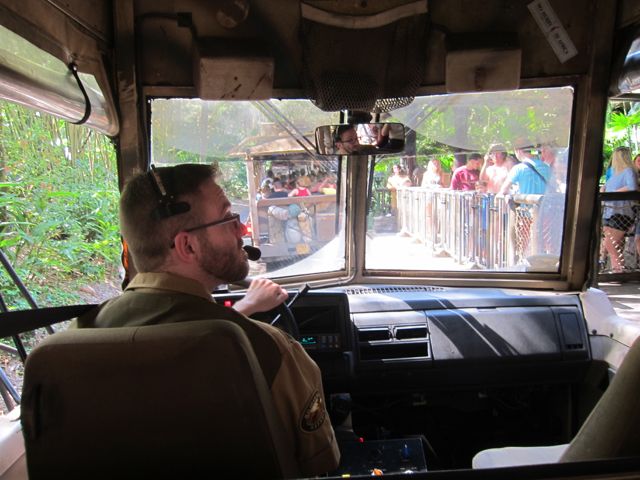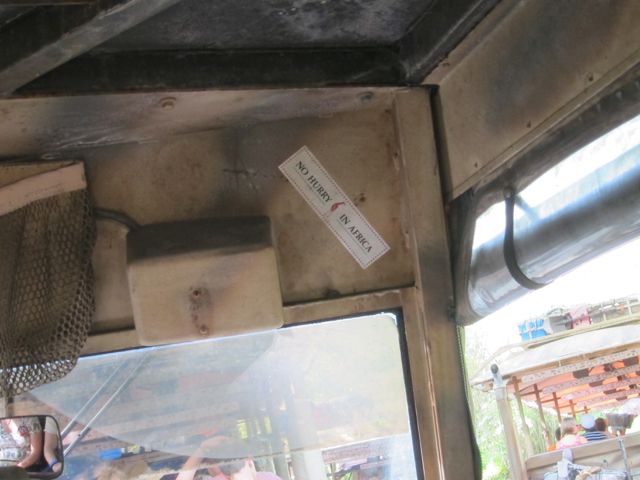 I always get jealous when we pass guests on the Wild Africa Trek. That tour is really high on our list of things we'd like to do someday.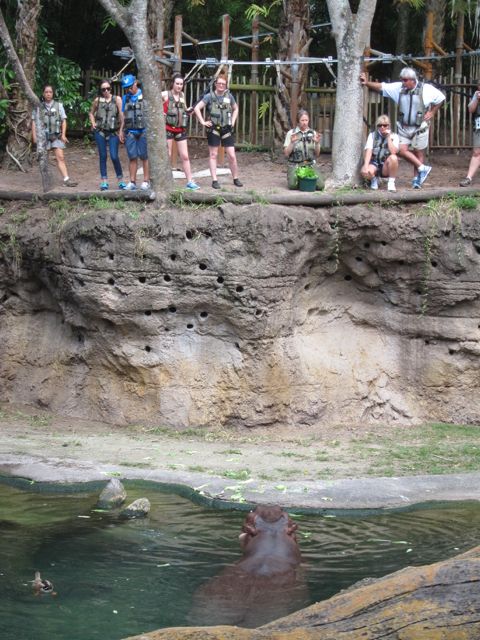 Here's a better view of the crocs than we usually seem to get.
More ankole cattle!!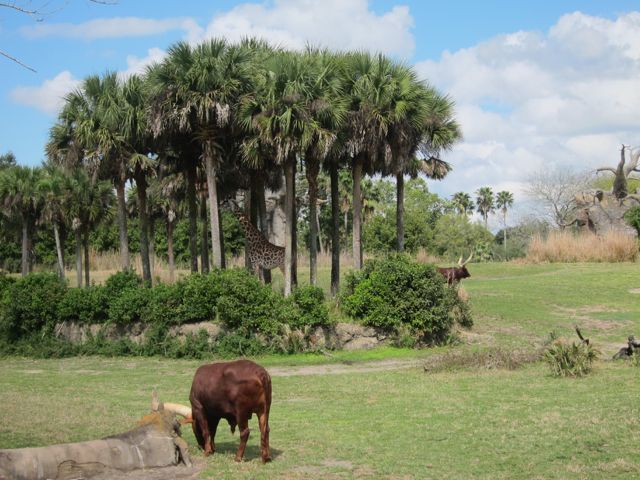 Look at this ankole cattle with tusks and a trunk!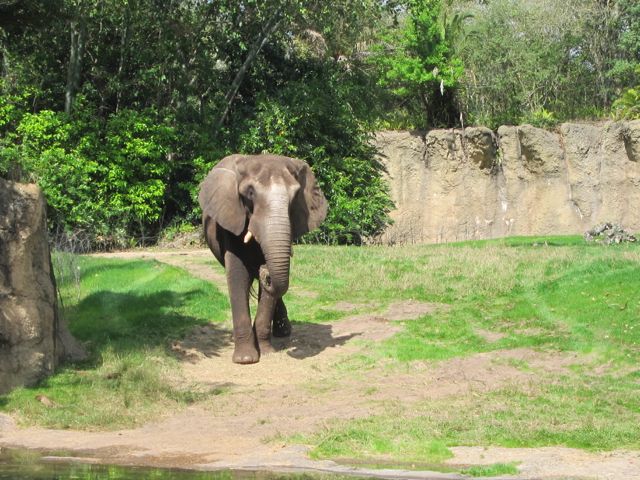 And this ankole cattle with a long mane!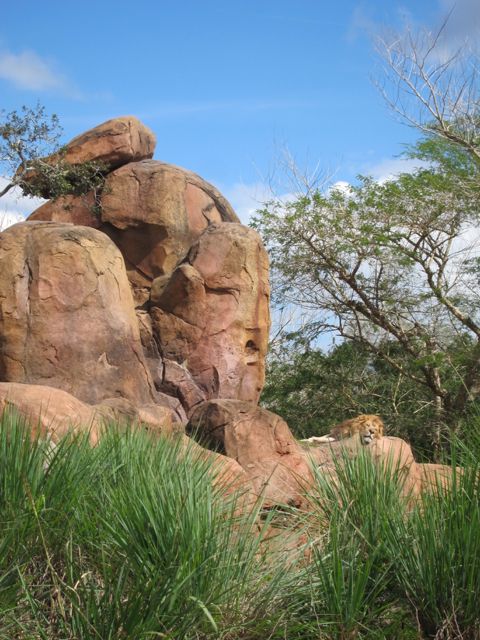 The warthogs always seem to be back in their burrows when we drive by them, but this one was out and about!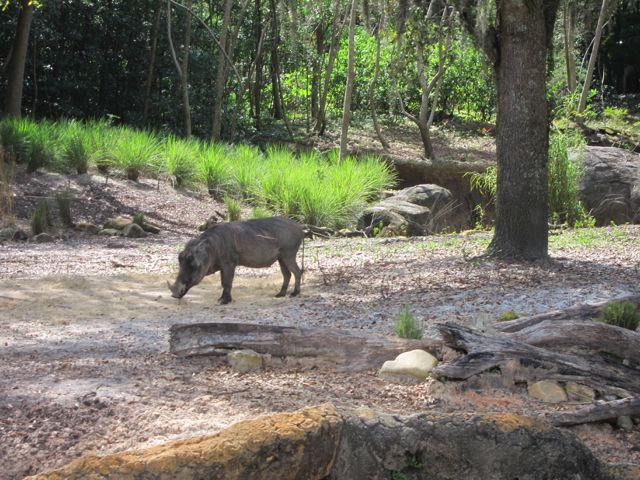 After our safari brought us back to Africa, we walked past the Tree of Life.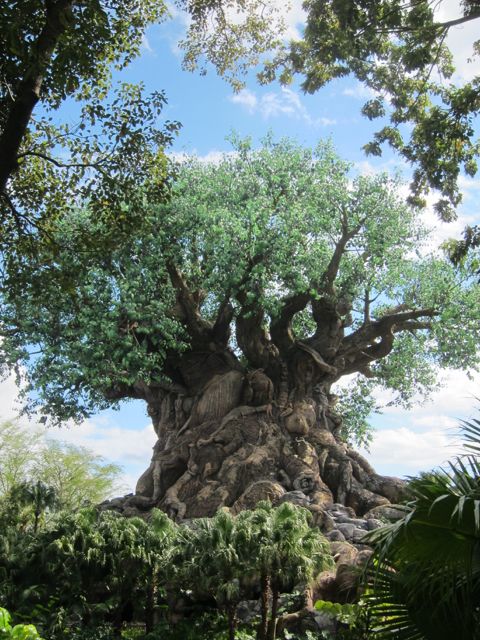 We were ready for an afternoon jolt of caffeine (as well as a treat to cool us off a bit), so we went to the Royal Anandapur Tea Company.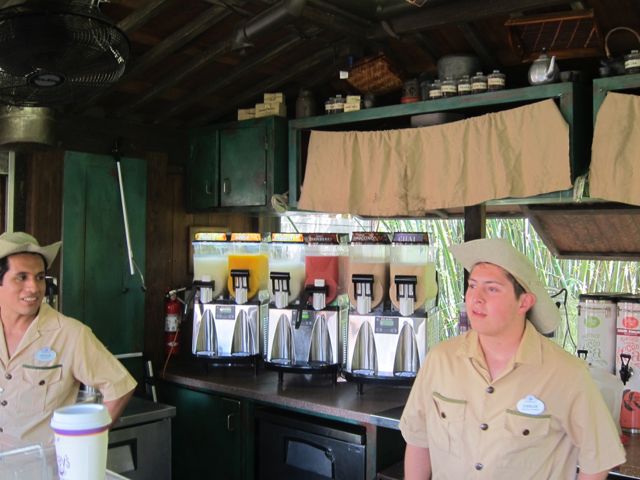 There, we ordered a frozen chai.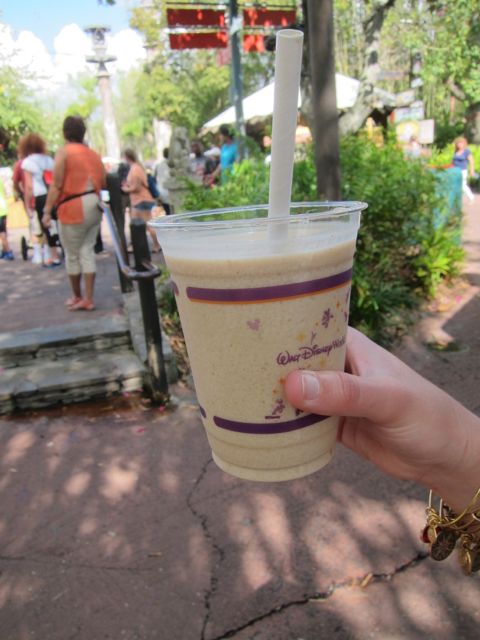 I always take a picture of this Hidden Mickey in Asia because Tracy was so proud to spot it on one of our first trips together. It is a well-hidden one, I must say.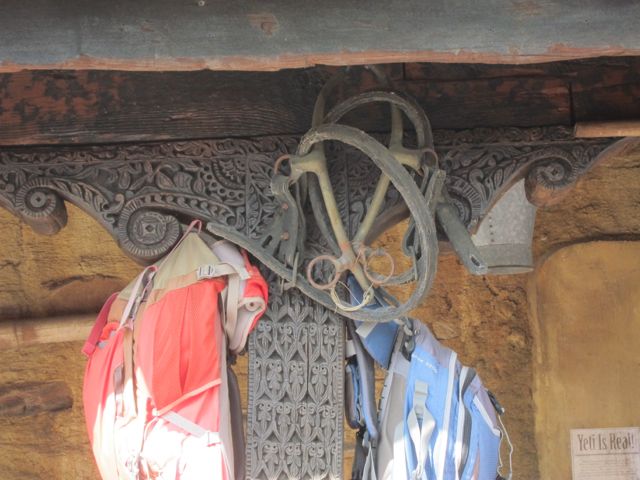 We had decided to get FP+ for Finding Nemo: The Musical even though we weren't really sure if we would need them.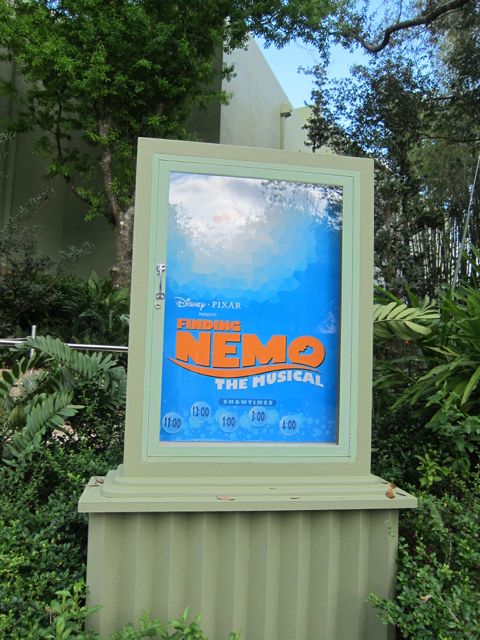 Our seats were a little closer than we'd ever been before, which provided a new vantage point.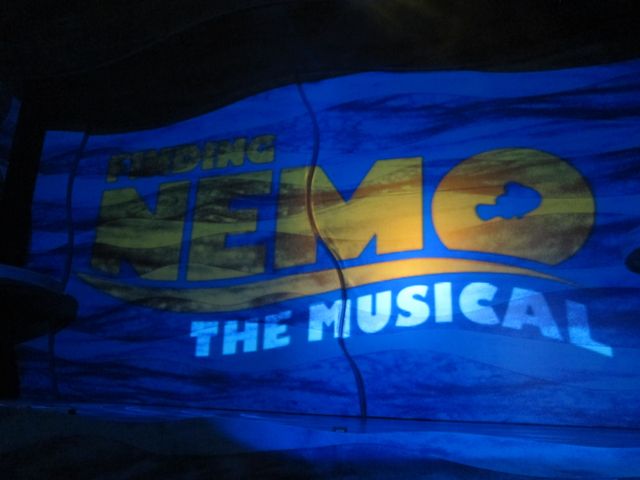 This show is always one of our favorites. I love the score and all the puppetry.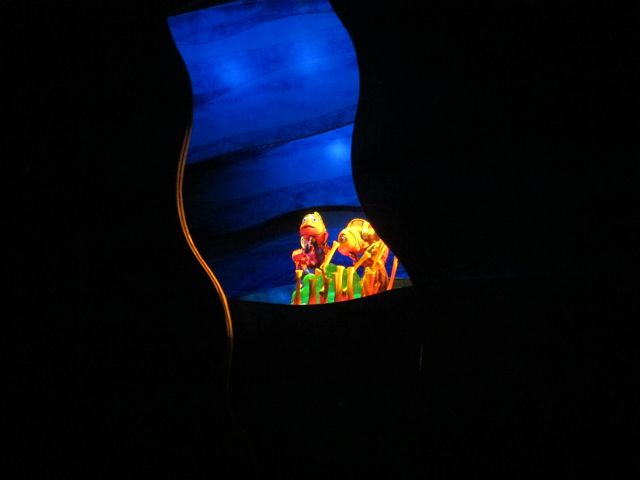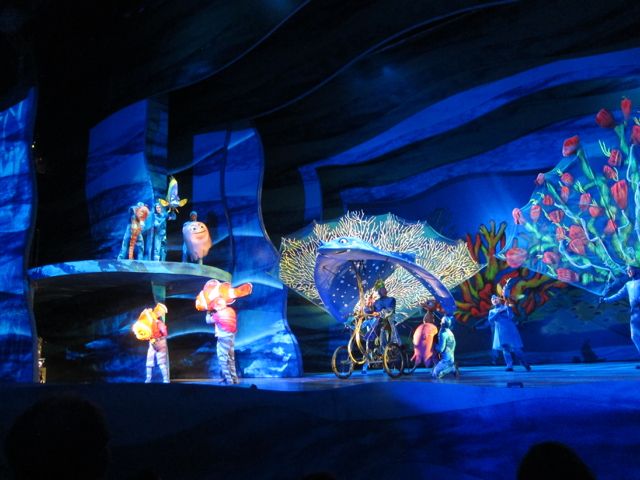 The scale of the production is just so impressive.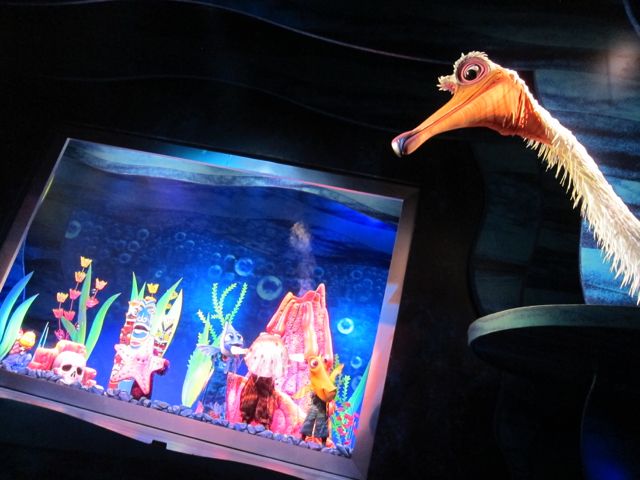 And the tenors who play Crush are always truly incredible.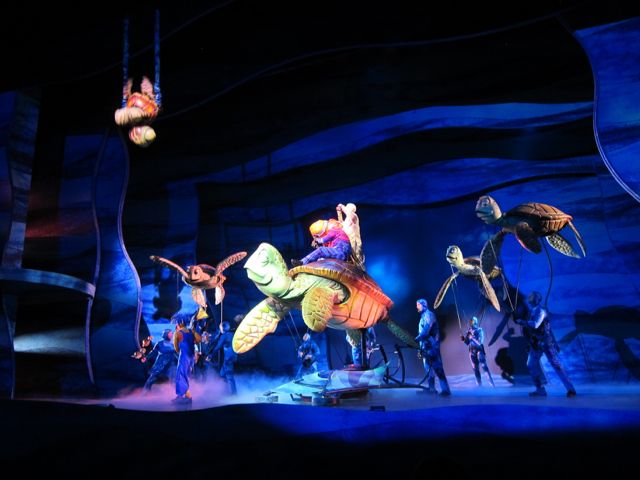 Continuing to repeat our favorite attractions, we went back to DINOSAUR again to pay Benedict Cumberbatch a visit.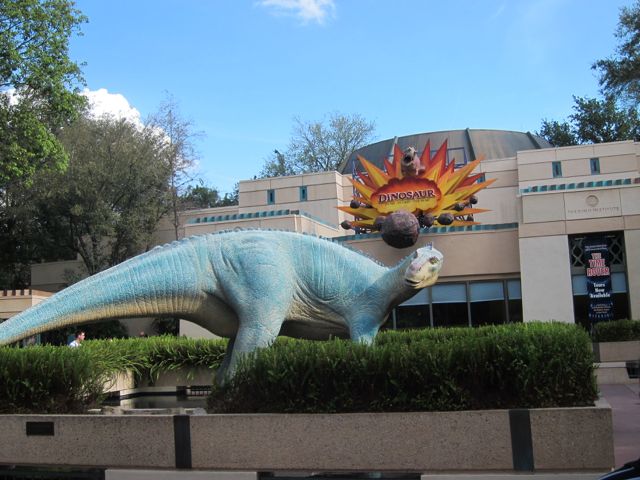 Oh, Dr. Seeker—such a rule-breaker.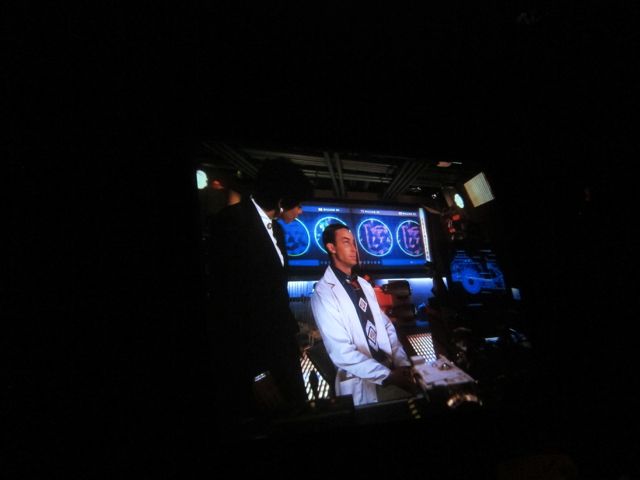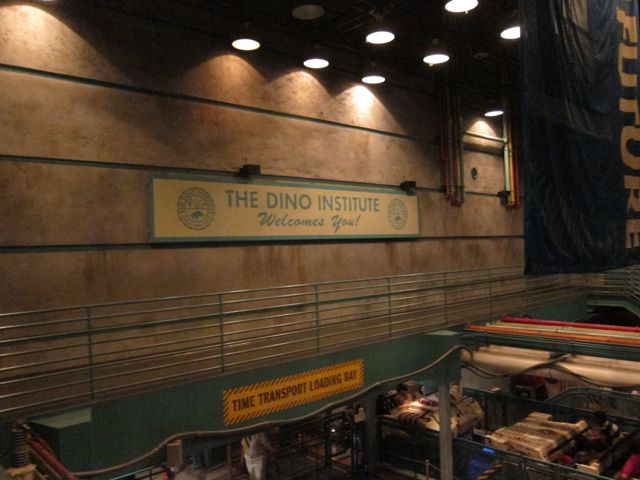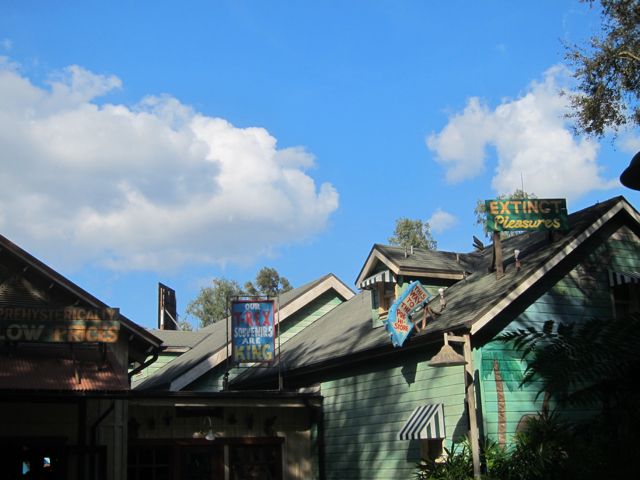 When we walked back through Asia, the gibbons were actively swinging around!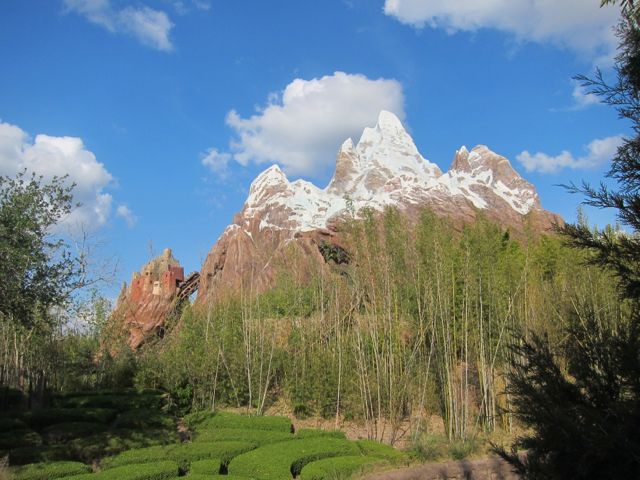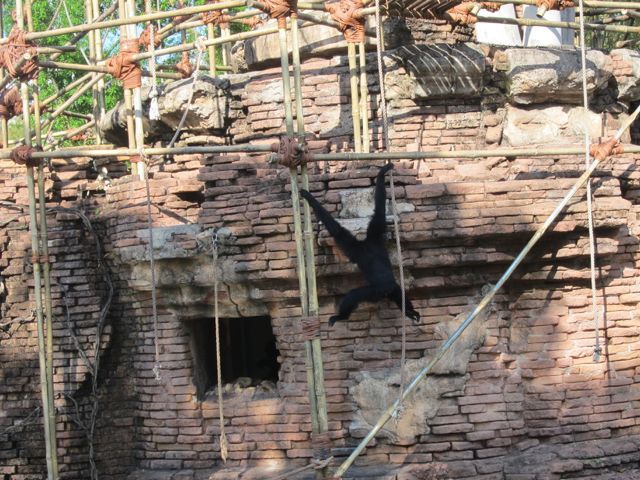 Still feeling a little peckish, we got some egg rolls in Asia. They were really tasty and hit the spot.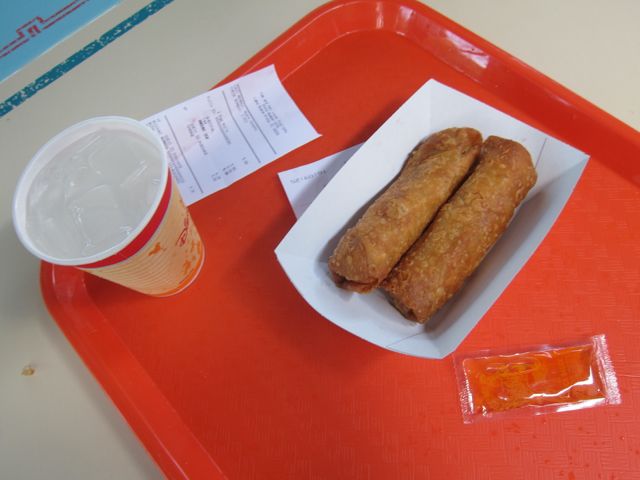 We found ourselves commenting that we had already stayed at Animal Kingdom much longer than we usually do—and our time here wasn't over quite yet!
Previous Post | Next Post
Table of Contents
Support the Wandering Mouseketeers! Do your online shopping via our Amazon link!
Follow



Share