Chapter 18
To the Birds
---
Previous Post | Next Post
Table of Contents
One of our Animal Kingdom goals is always to see as many actual animals as possible, so we went back to Asia next to walk through the Maharajah Jungle Trek.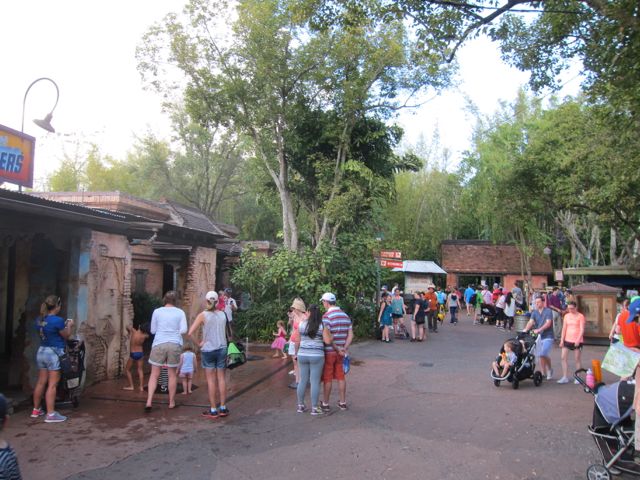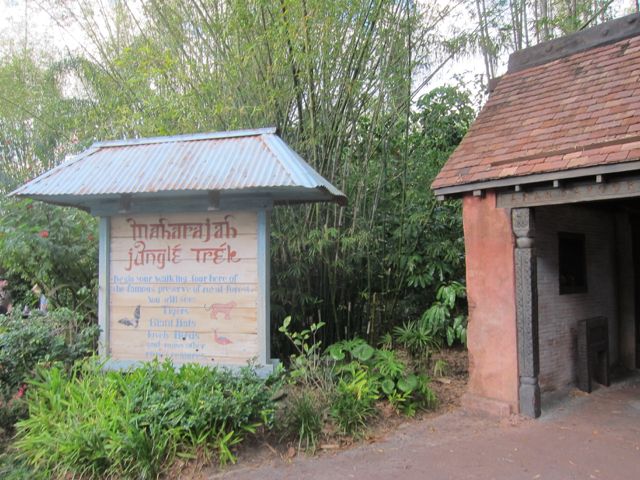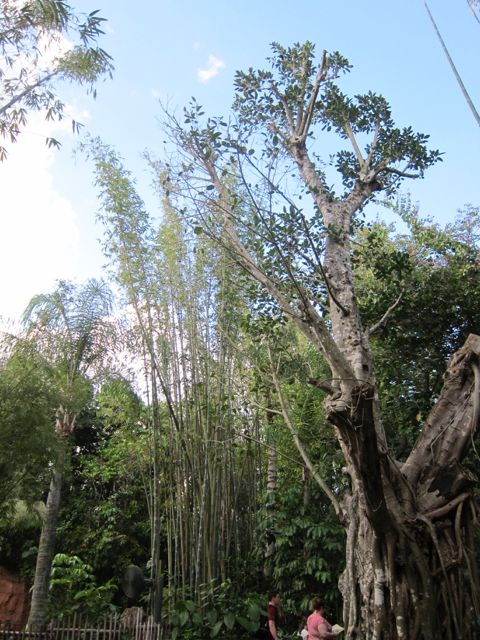 We've learned about Komodo dragons from the signage at our zoo, and the craziest thing about them is that their bite will kill you—not because it's venomous, but because they have so many bacteria living in their mouths that the infection it causes will essentially be impossible to recover from. Still, they always look sort of friendly…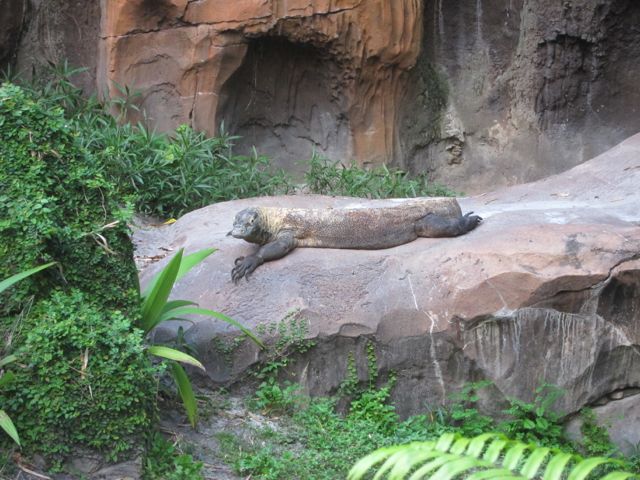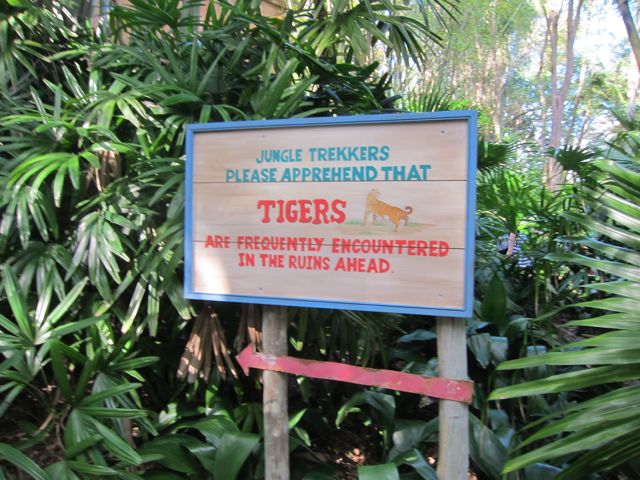 I truly don't understand why some people are so scared of bats that there needs to be an alternate trail to avoid them. We are big fans of bats, actually. Especially these huge ones that always somehow look like winged chihuahuas sleeping upside-down.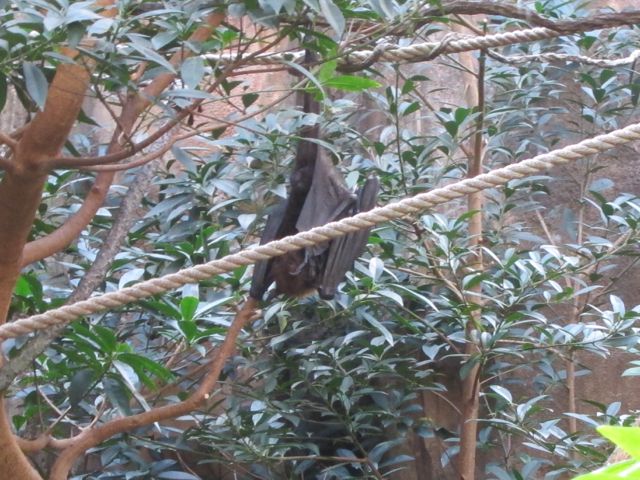 We had recently thought that the number of tigers seemed to be diminishing over the years, and that idea was actually confirmed by a cast member on this trip. She was essentially saying that tigers tend to have a lifespan of 15-20 years, which just so happens to correspond to the current age of Animal Kingdom. Unfortunately, it sounds like most of the animals who were young and spritely when the park opened are starting to die off, and the part will need to get a new batch of tigers soon if they want to keep this exhibit open.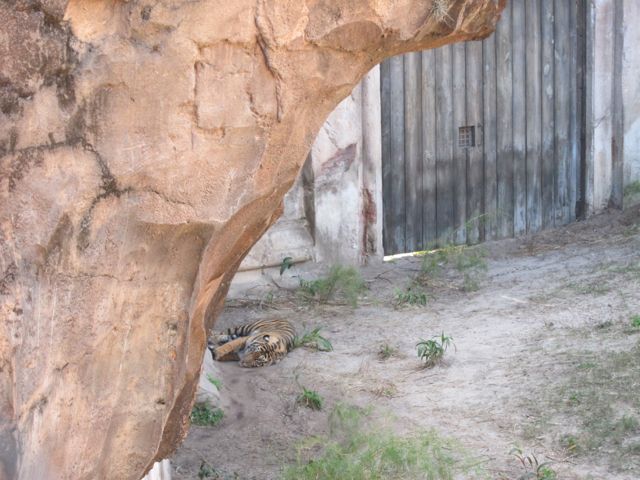 Maharajah Jungle Trek has some of the best theming in the park, which is another reason why I get mad when people overlook it.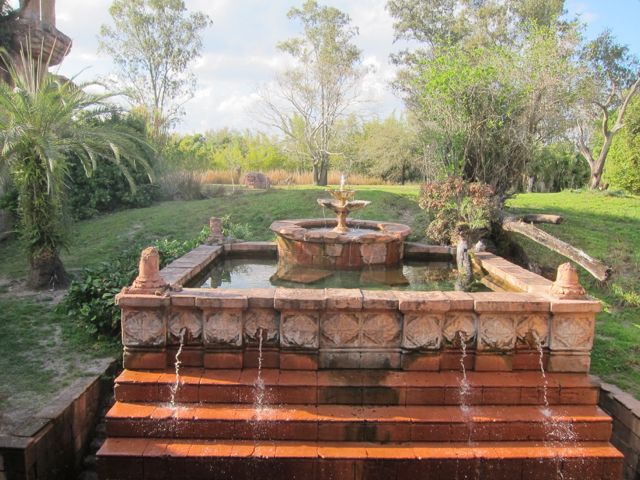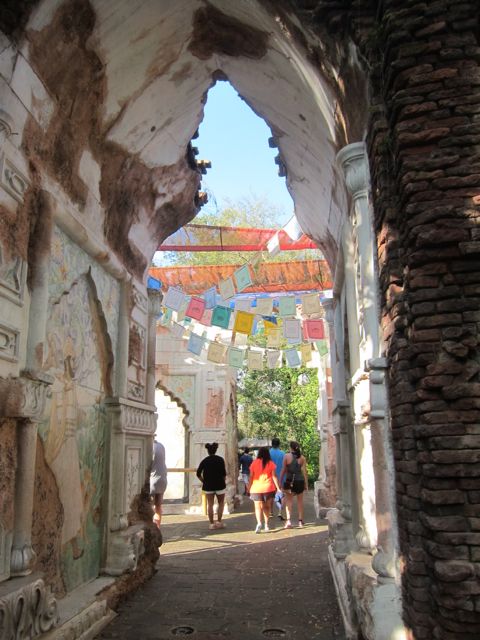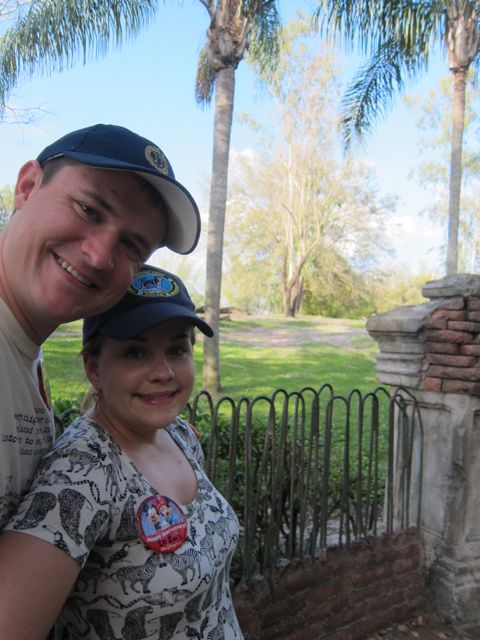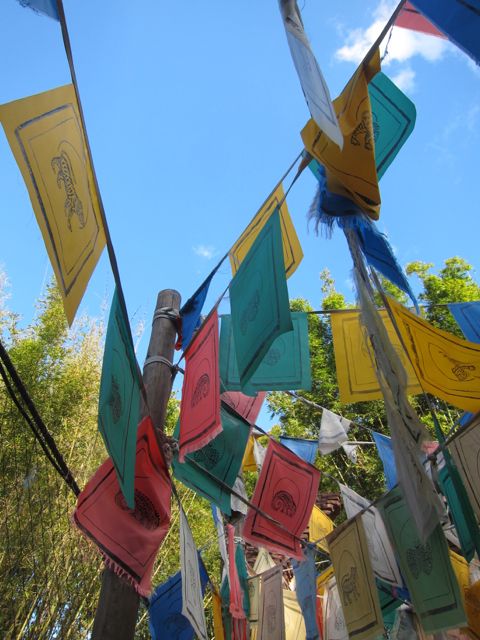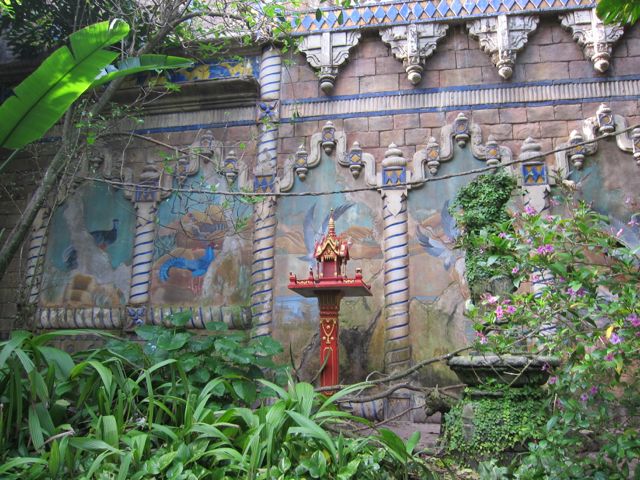 After we finished the loop, we were spat back out into Asia. The gibbons were being cute (as always).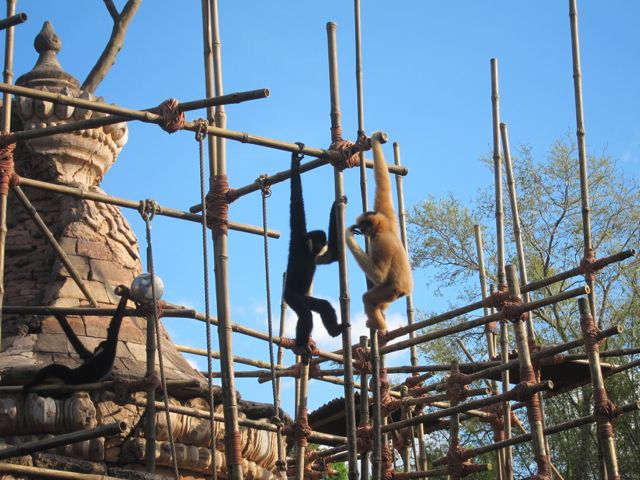 We had seen Flights of Wonder at least once before on another trip and remembered being pretty impressed by it, so we decided to go again. I love how it gives various opportunities to get close to some of the birds.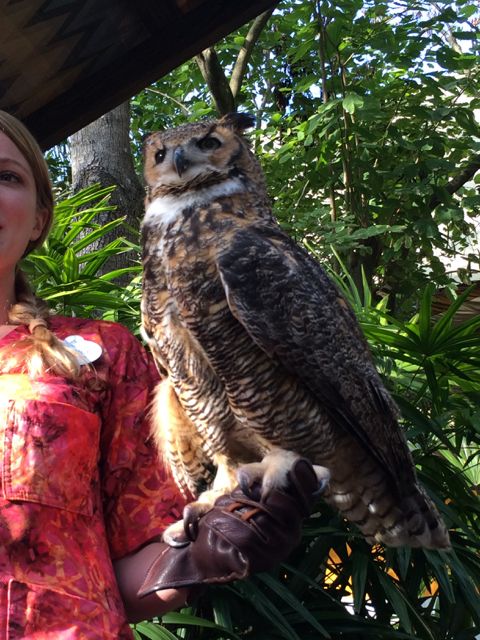 We've never seen this show with someone else playing the tour guide, and I now associate that role 100% with this actor. He's just perfect as the character too.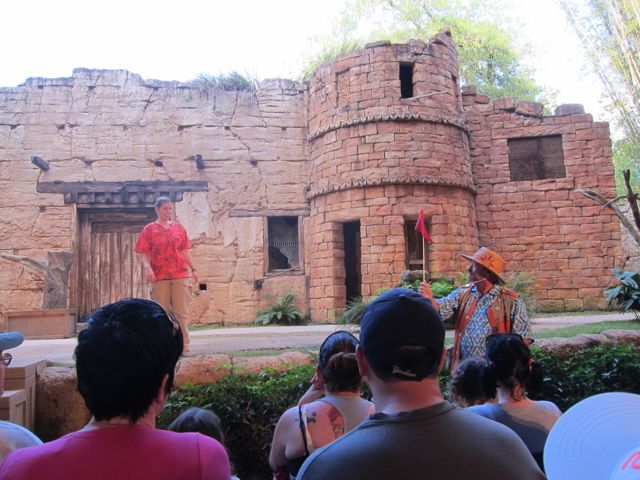 Bald eagles are so cool.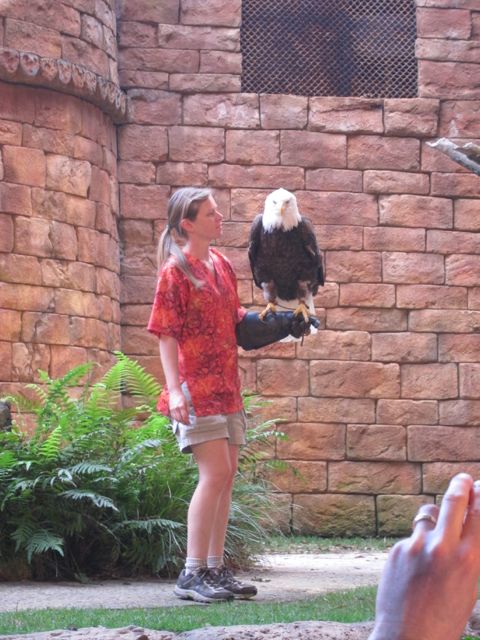 This was probably the latest we had ever stayed at Animal Kingdom (I think it was at least 4pm by the time we started to walk toward the exit). We stopped on the way out to look a little closer at the Tree of Life animals.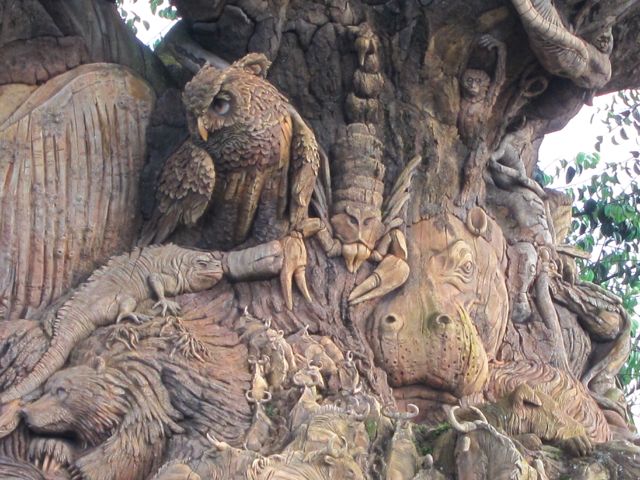 We also stopped in the gift shop.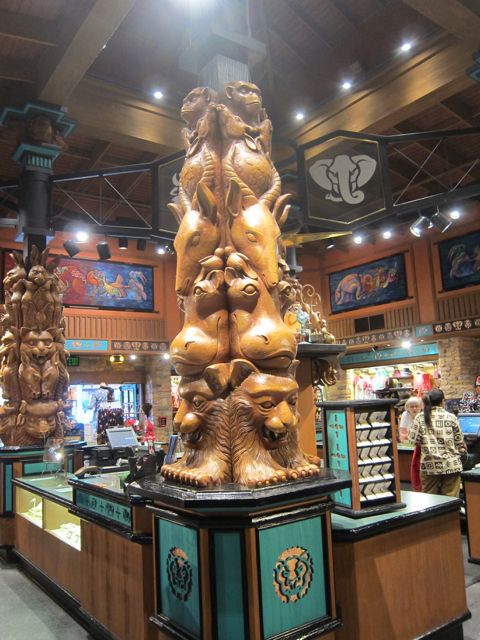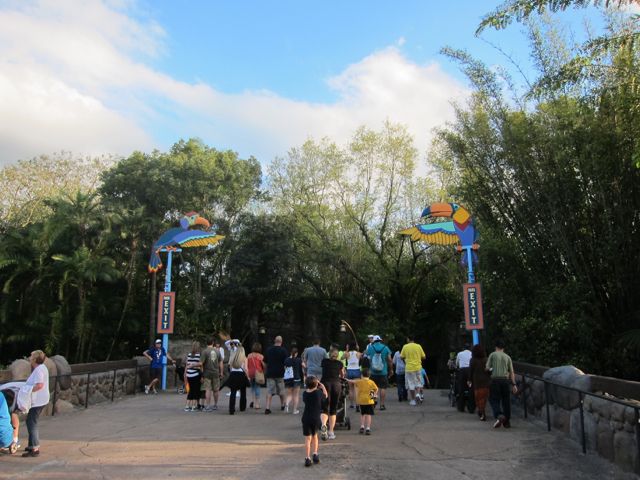 It's going to be interesting to see how the atmosphere of this park changes over the next year with the opening of Avatarland and all the other offerings that are coming soon. Part of me is excited to see the new additions, but I also don't want the focus to further drift away from the animals that are supposed to be the park's centerpiece. I think it will take a few years to really see what the long-term effects end up being.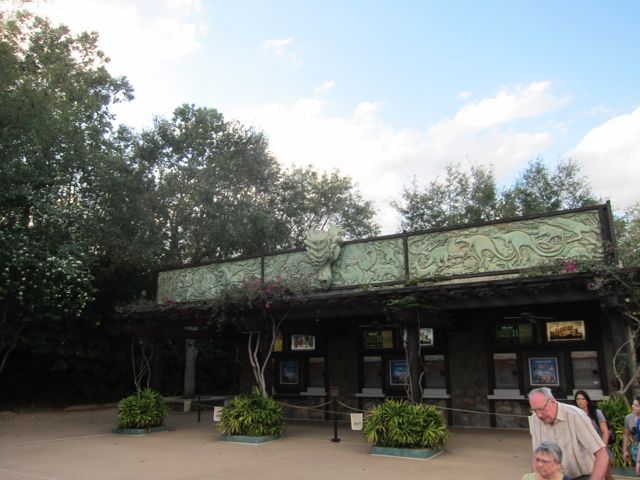 Previous Post | Next Post
Table of Contents
Support the Wandering Mouseketeers! Do your online shopping via our Amazon link!
Follow



Share