Chapter 19
Return to Epcot
---
Previous Post | Next Post
Table of Contents
When we lived minutes away from Disneyland, it was easy to get our parks fix several times a week. The exception, however, was Epcot. There is simply nothing like Epcot anywhere but Walt Disney World, and we found ourselves pining for the opportunity to visit this park more often than any other.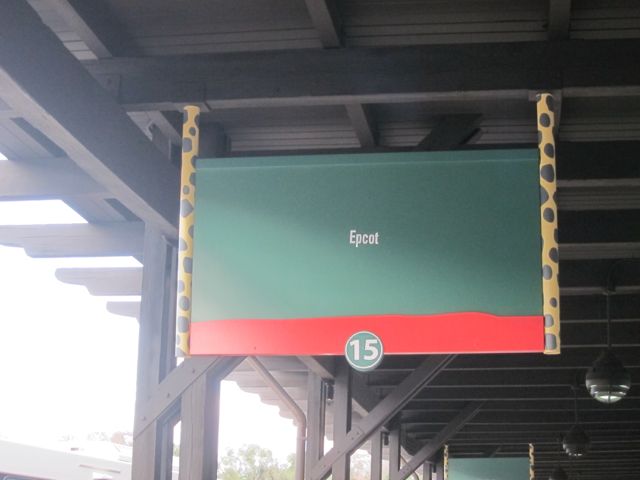 There is just something so iconic about the geodesic sphere of Spaceship Earth that beckons you in and gets you excited for so many unique opportunities.
The Flower and Garden Festival was going on during our trip (just as it had been the last time we came to WDW), and we appreciated all the topiaries at the park entrance.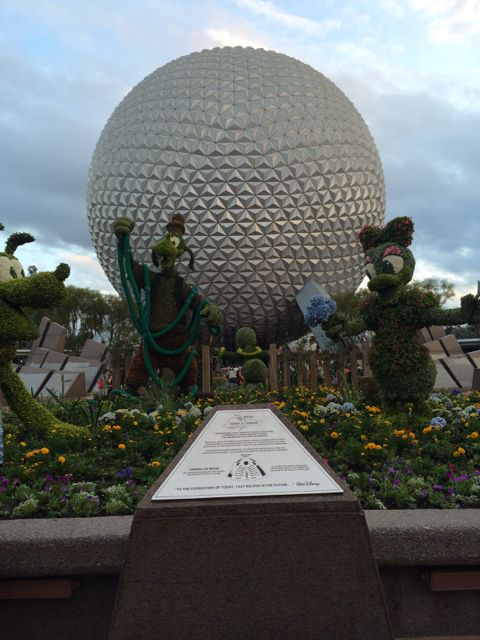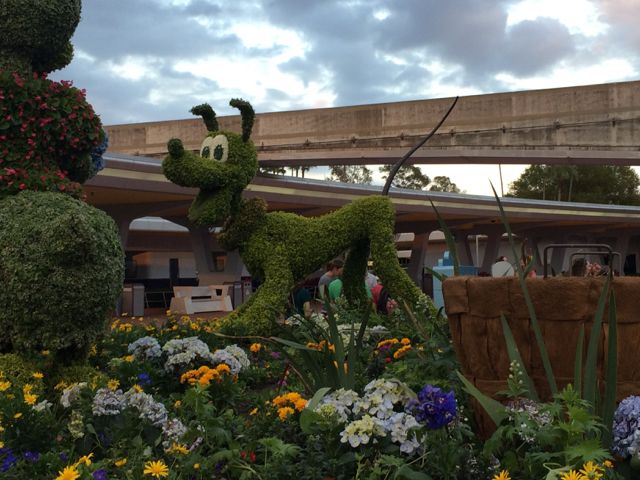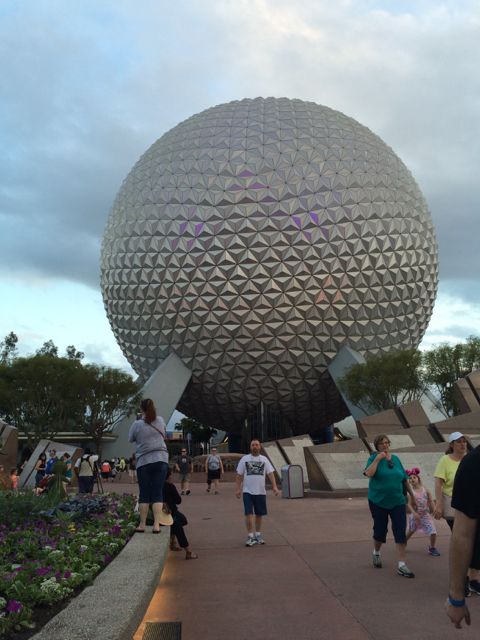 We took both a selfie and a professional Photopass picture in front of Spaceship Earth (can't you just feel our excitement?).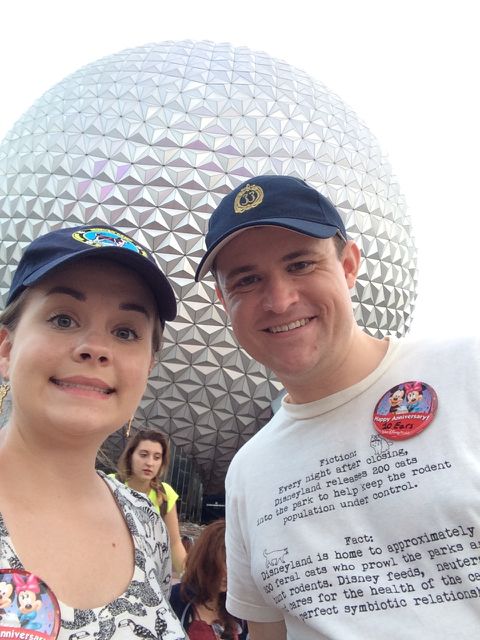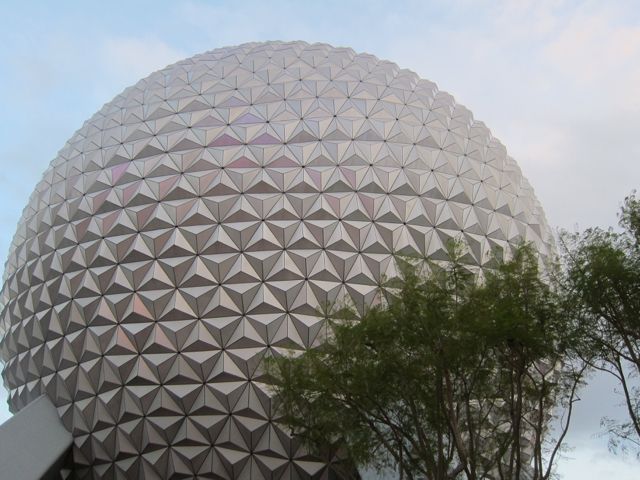 Since it was already late in the day, there weren't any lines for Spaceship Earth. And since that was the attraction we were probably most looking forward to, we booked it toward the entrance.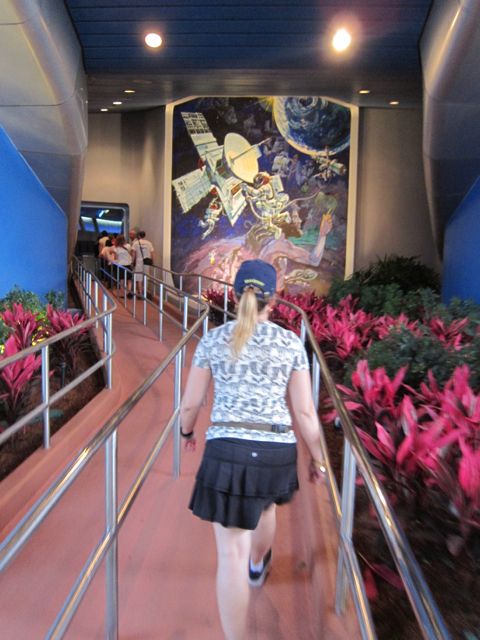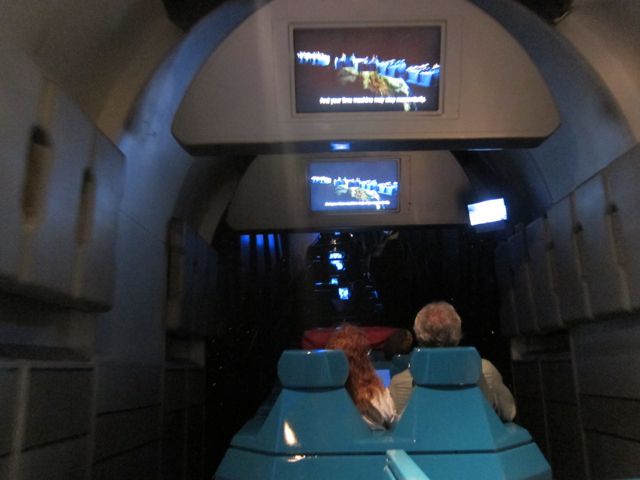 After frequent hemming and hawing about what my favorite Disney attractions are (specific to each coast and overall), I think I can say that Spaceship Earth is easily within my Top 3 worldwide. And it's probably tied with the PeopleMover as my favorite attraction specific to Walt Disney World. Everything about it just puts a smile on my face, and I could easily ride over and over again for hours.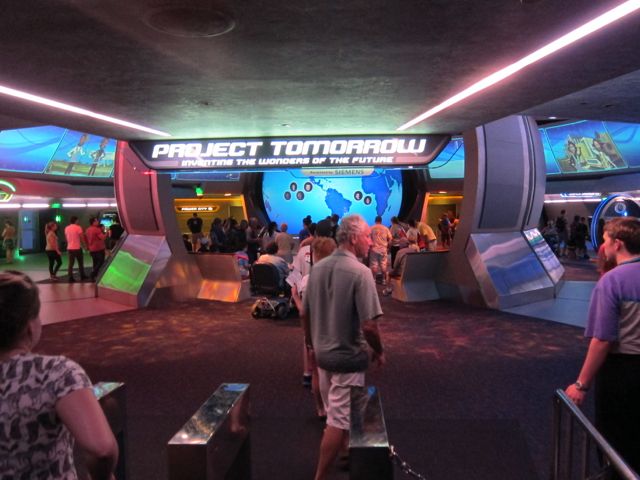 We didn't plan to spend much time in Future World this evening because attractions weren't our top priority. So we made our way back toward World Showcase.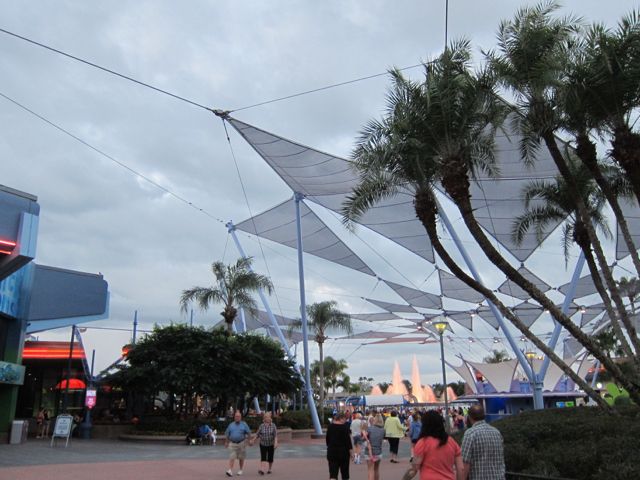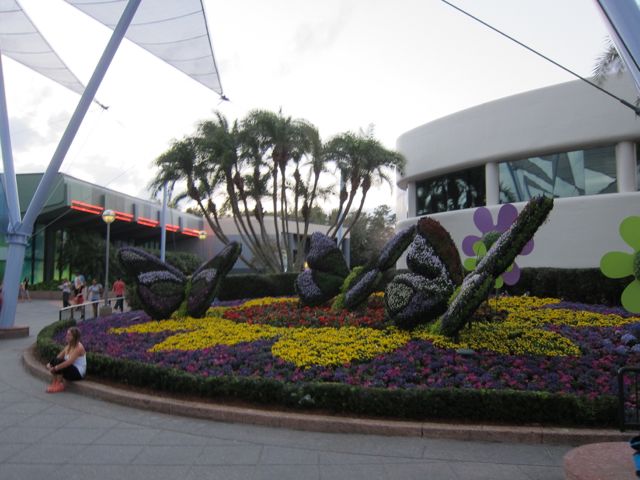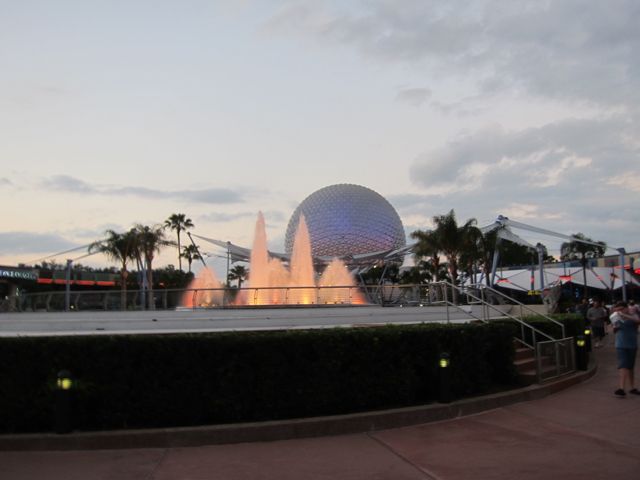 The flower beds that line the water during Flower and Garden are probably my favorite foliage in the park, and part of me wishes that Disney would just keep them up year-round.
In spite of all the Fresh Epcot booths that made this year's Flower and Garden practically a second Food and Wine Festival, we decided to eat at one of the regular counter service restaurants this evening.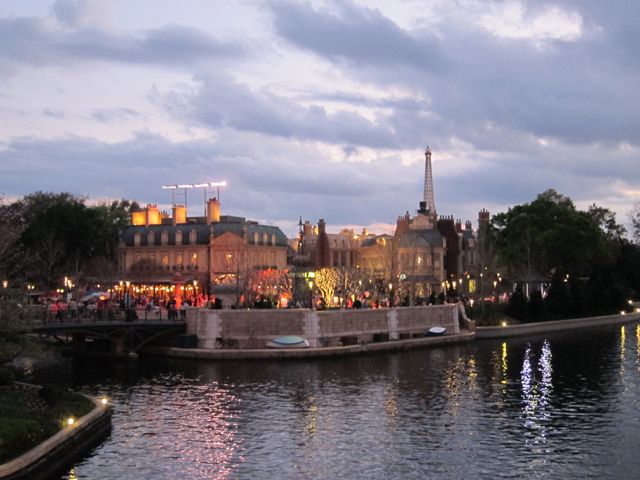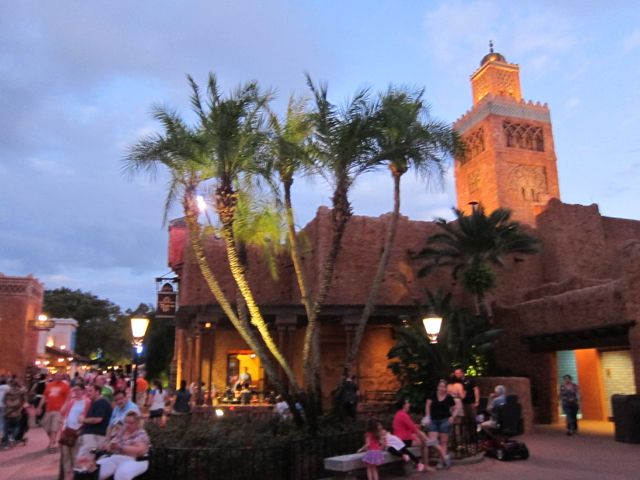 Tangierine Cafe is always one of our favorites, and we like to split the Shawarma Platter.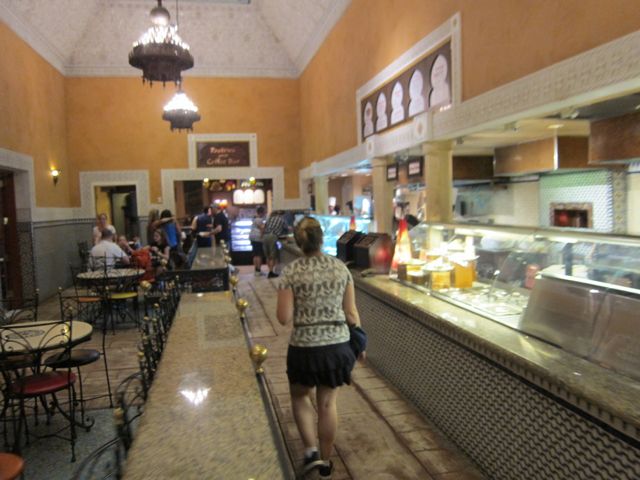 This is always really tasty, but I am not a big fan of the tabbouleh or couscous it comes with. Next time, I'd think about asking for different sides (or maybe just some extra hummus!).
Previous Post | Next Post
Table of Contents
Support the Wandering Mouseketeers! Do your online shopping via our Amazon link!
Follow



Share