Chapter 20
Around the World in an Hour or So
---
Previous Post | Next Post
Table of Contents
As we emerged from Morocco back out to the World Showcase plaza, Spaceship Earth was lovely across the lagoon.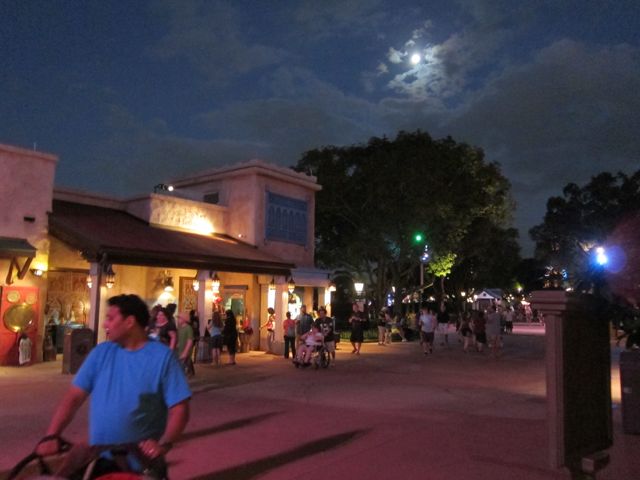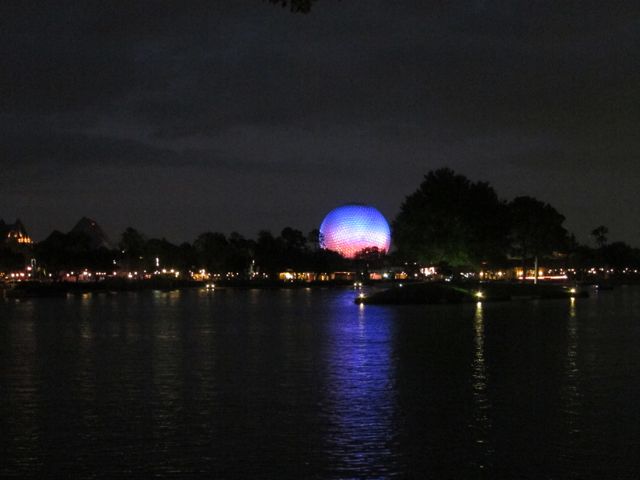 We had never really spent much time in the Mitsukoshi Department Store, so we went in to poke around.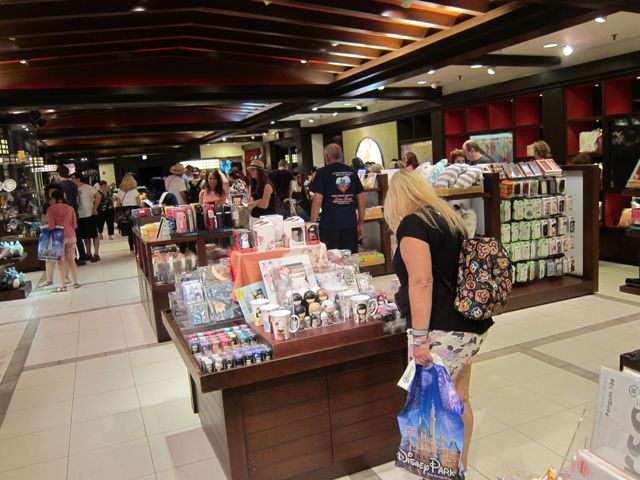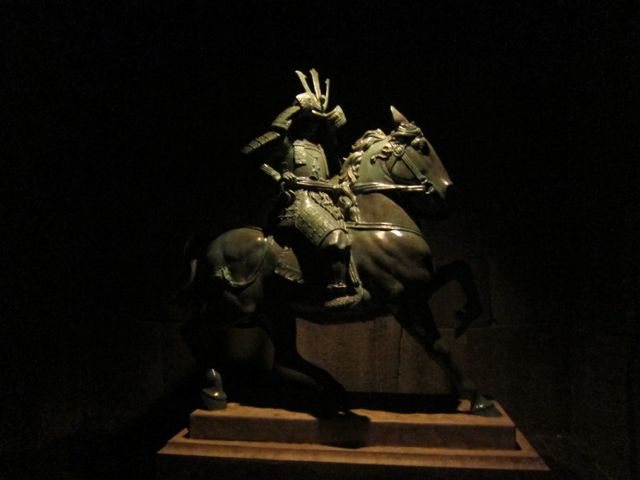 Japan is definitely one of the coolest pavilions.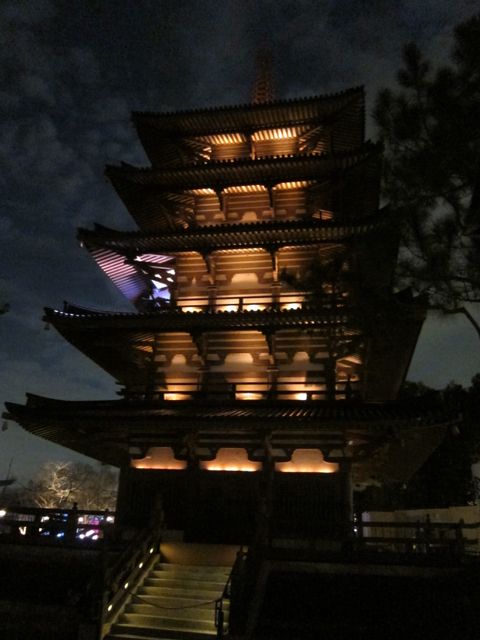 The Voices of Liberty were doing a set in the bandshell. I honestly can't say that I love when this group has to perform outside. Their Americana songs fit in so perfectly when they are in the atrium of the American Adventure, but it almost feels like an insult to the integrity of the group when they are forced to sing more mainstream songs (plus it's just not the style they are particularly good at).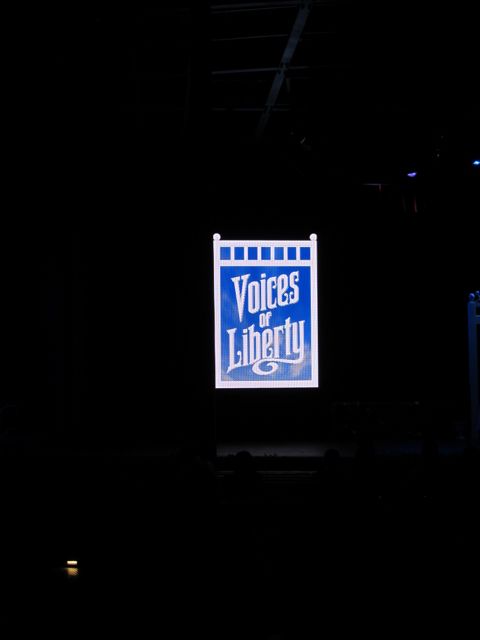 We continued our stroll counterclockwise around the world.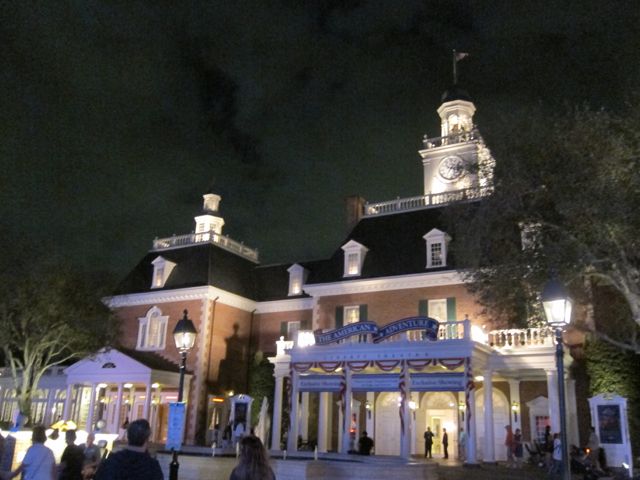 Here's Italy, of course.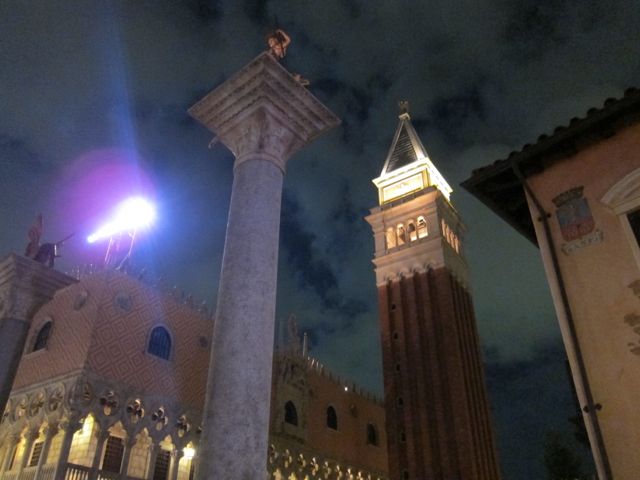 By the time we made it to Germany, it had easily been at least a half-hour since we last ate, so we felt totally justified going to Karamell-Küche for dessert.
Does any other store on property smell quite as heavenly as this one? (No. The answer is no.)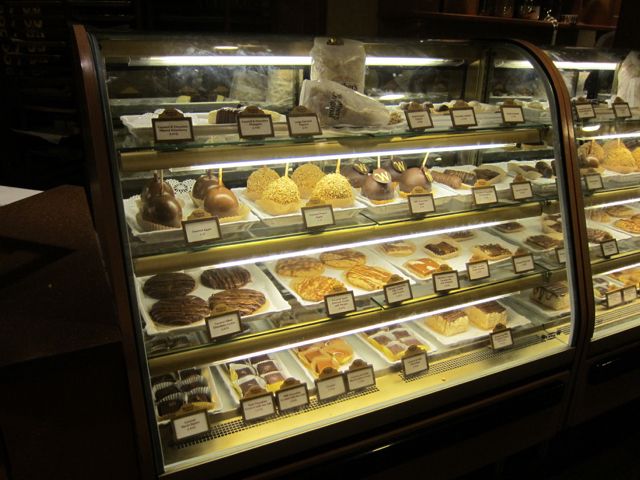 These Caramel Filled Chocolate Cookies caught our eye this evening—they looked so delicious.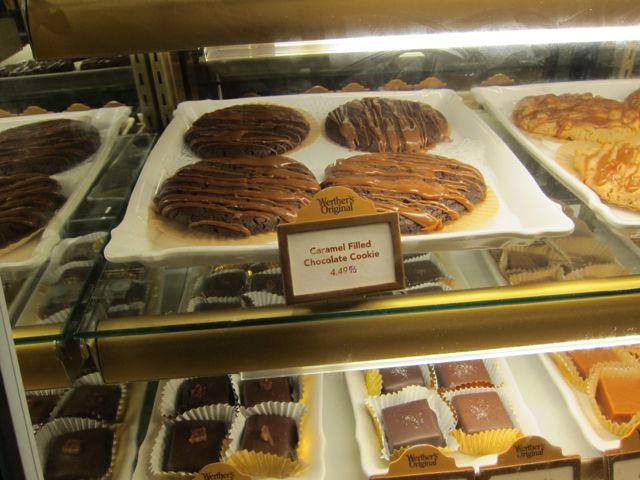 After ordering, we took our snack outside and found a bench overlooking the lagoon.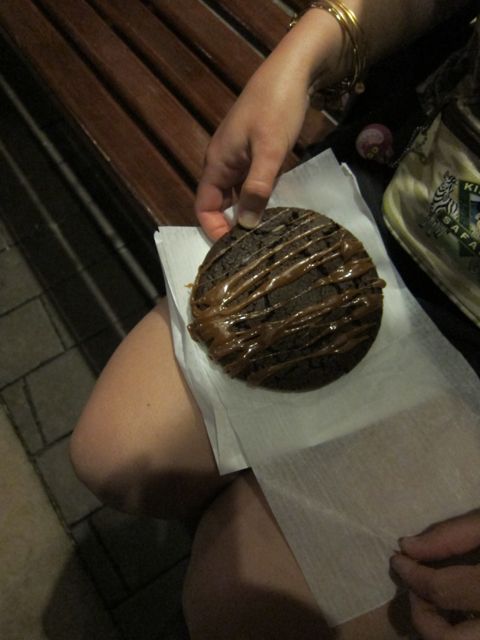 The cookie was just as amazing as we hoped it would be. So much caramel.
Staying in Germany, we went back to poke around the shops. These hats are pretty awesome.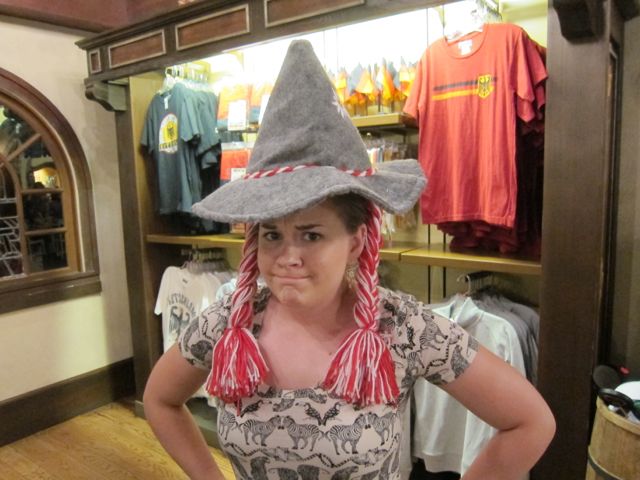 We had never noticed the cart selling jewelry made out of recycled paper beads before, but there was a really helpful cast member working there who explained the process to us. She pointed out all the different colors of beads and explained which parks and resorts they likely represented. Tracy certainly had her interest piqued by these beads because they are uniquely Disney while also representing the culture of the people who make them. We didn't buy anything this time, but we figured we would probably make a purchase before our trip was over.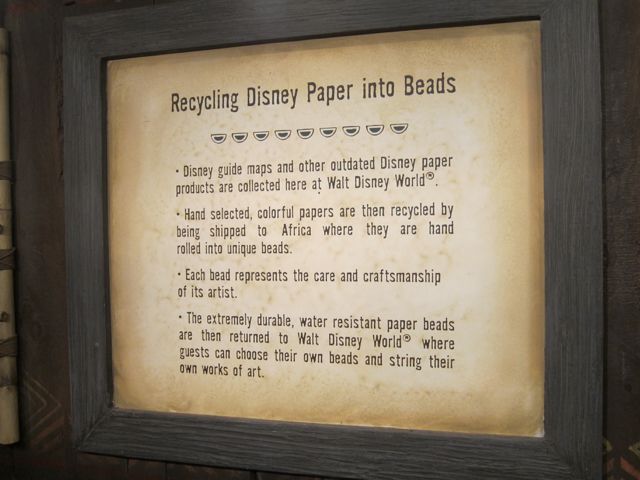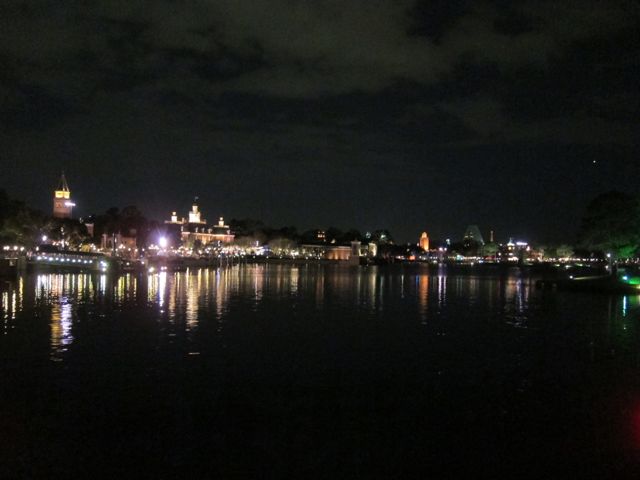 There were just a few more countries to walk through before we reached the end of World Showcase. Unfortunately, we had missed the closing of Maelstrom in Norway by about six months, so we would never get to experience that attraction again. We were glad, though, that the giant troll hadn't fallen victim to Frozen fever.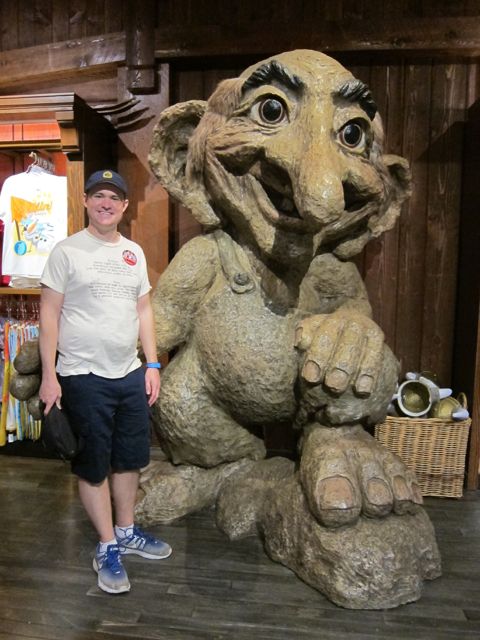 Tracy was intrigued by Laila, the signature scent by Geir Ness that was being pedaled in the Norway pavilion. I was a fan of it too—mostly because the fragrance is so unique.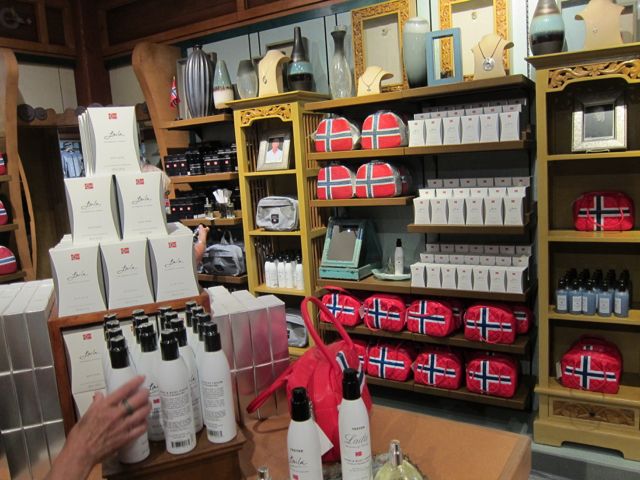 Mexico was next (and last).
There's always something a little more impressive about visiting this particular pavilion during the day rather than after nightfall, but it was still fun to go inside.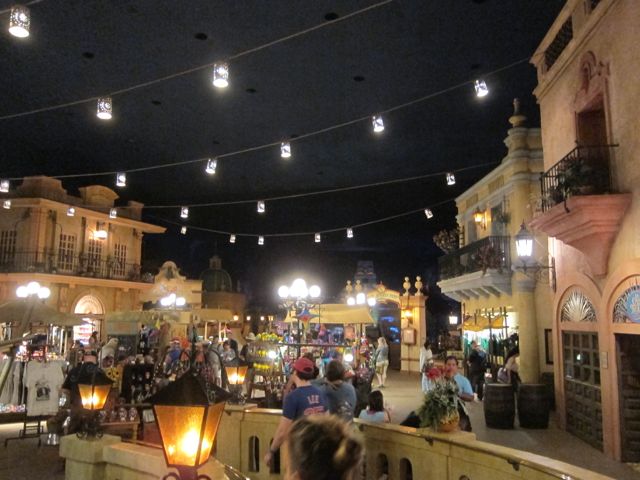 As usual, we didn't encounter any wait for the Gran Fiesta Tour, and we actually got our own boat to go sailing through Mexico.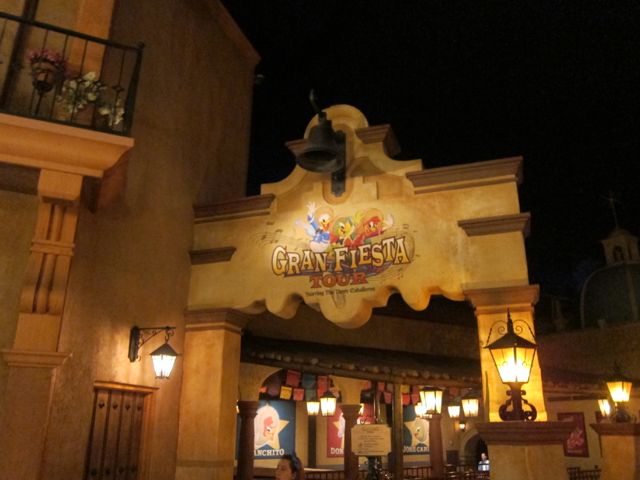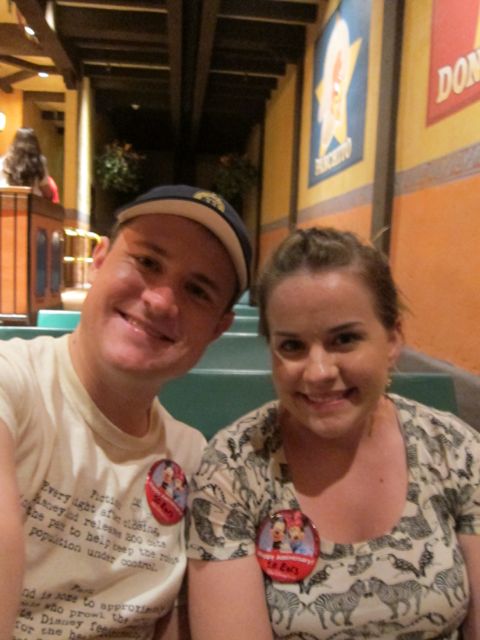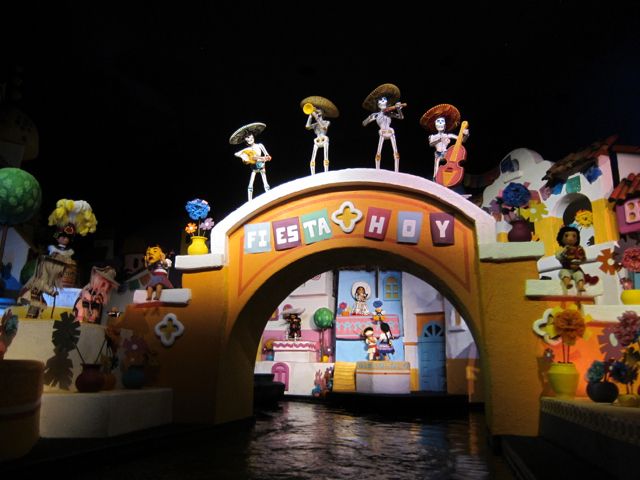 This attraction always makes me happy for no particular reason. I just think it's a fun way to represent Mexican culture—plus I will never say no to the option of sitting down after a long day of walking around Epcot.
We didn't have any plans to stay for IllumiNations today, so we began walking toward the park exit after we were done galavanting around the world.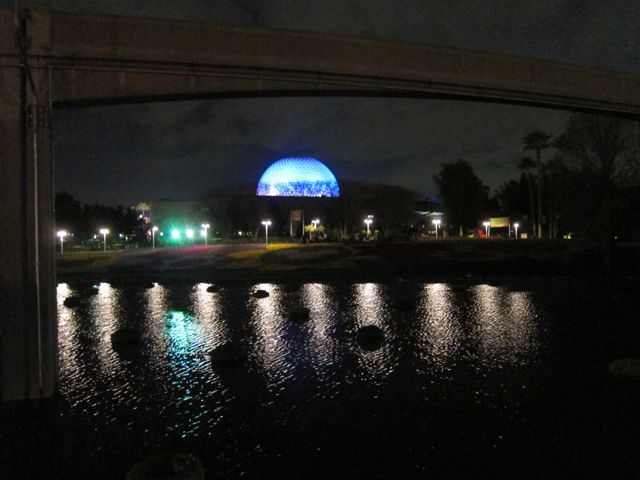 Spaceship Earth was still looking good.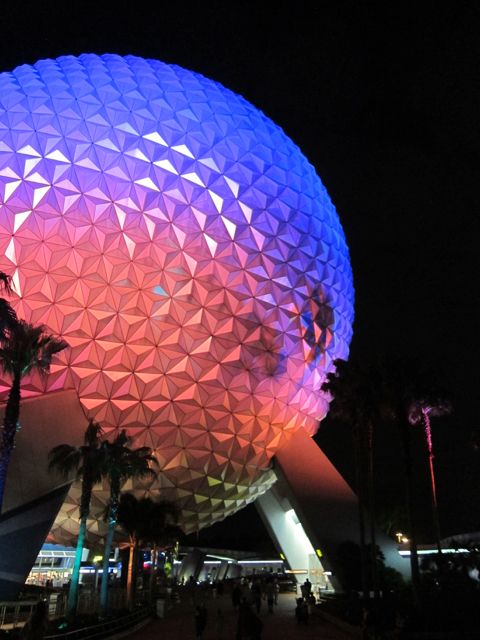 This time, the Monorail was our only option in terms of getting back to our resort, so we just had to hope that it didn't have any issues.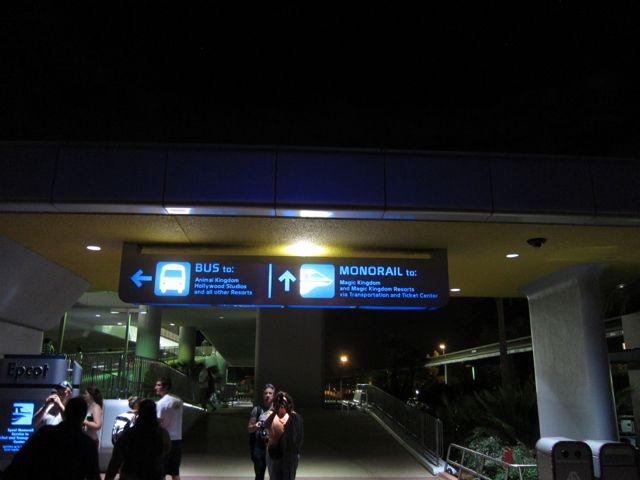 Here's everyone's favorite wall carpet.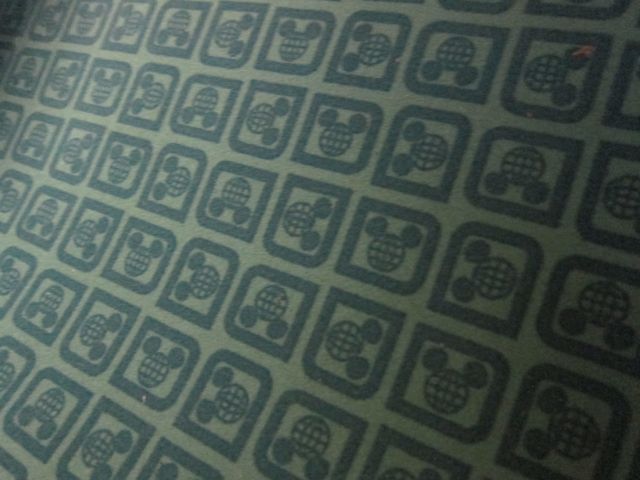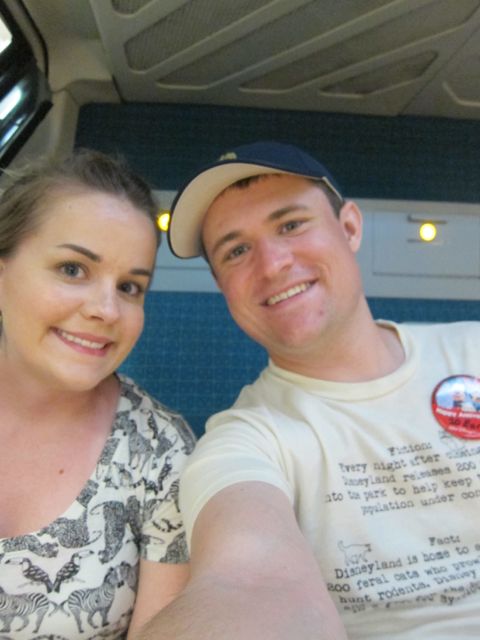 When we got to the TTC and changed trains, we were just excited to see that the Resort Monorail was, in fact, running this evening.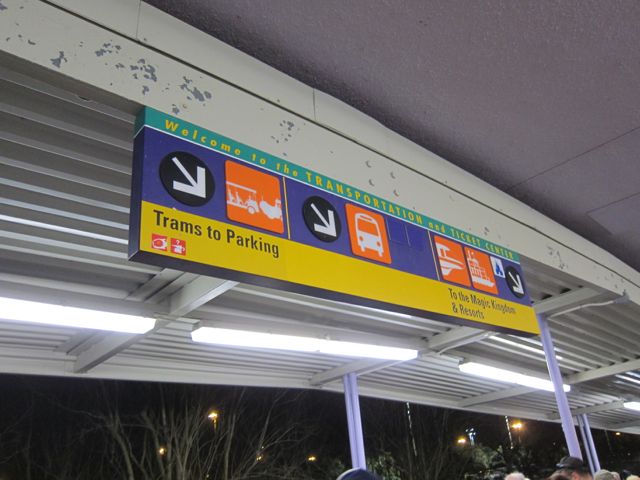 When we reached the Contemporary, we disembarked and walked across the bridge back to Bay Lake Tower. Our new room was ready, so we completed the check-in process again, grabbed the luggage that we had stored this morning, and found our new digs.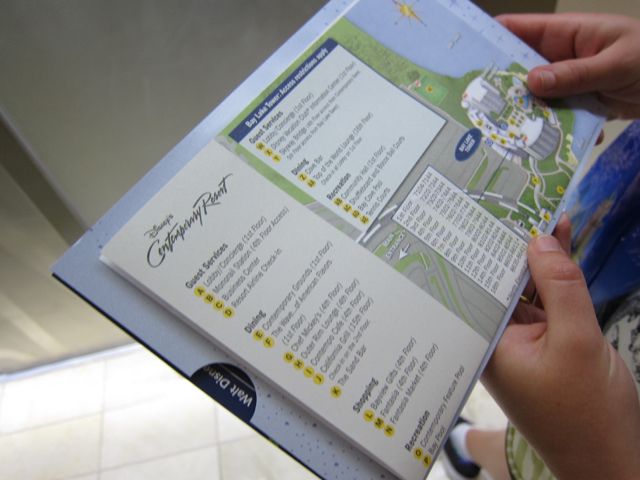 While technically a Standard View room, we could actually see part of the Magic Kingdom (we were just on a lower floor than the actual Theme Park View rooms), so we were pretty psyched with where we had ended up.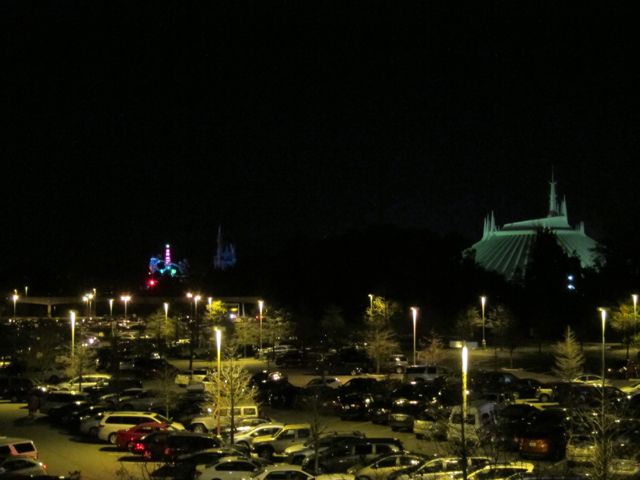 We took another jaunt down to the hot tub before going to bed, because our feet were hurting and tomorrow was set to be another busy day!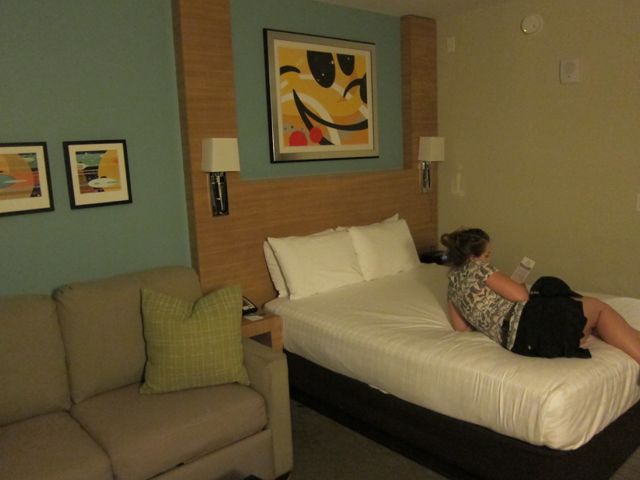 Previous Post | Next Post
Table of Contents
Support the Wandering Mouseketeers! Do your online shopping via our Amazon link!
Follow



Share