March 4, 2015
Chapter 21
Land and Sea
---
Previous Post | Next Post
Table of Contents
We had brought a box of Pop-tarts knowing that we didn't want to pay for breakfasts every morning of our trip. Combine that with the relatively decent coffee that was supplied in our room, and we had an okay first meal to tide us over (until getting the the parks and usually still buying a mid-morning snack!).
We sat out on our balcony and enjoyed this awesome view while we ate.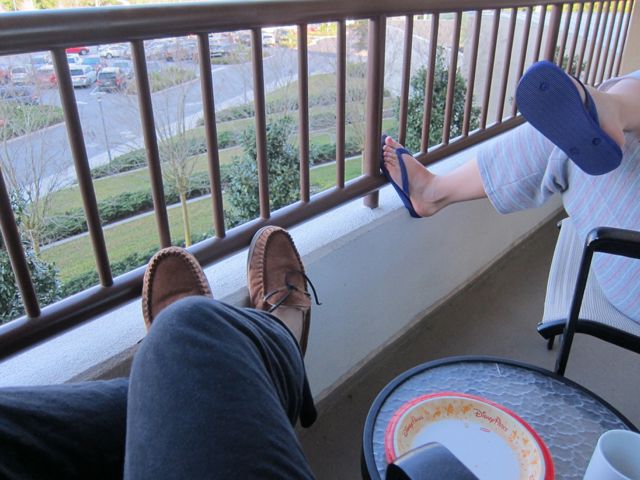 Any "home" where one can view monorails going by is a great place to be, in my book!
After getting ready for the day, we went to take said monorail.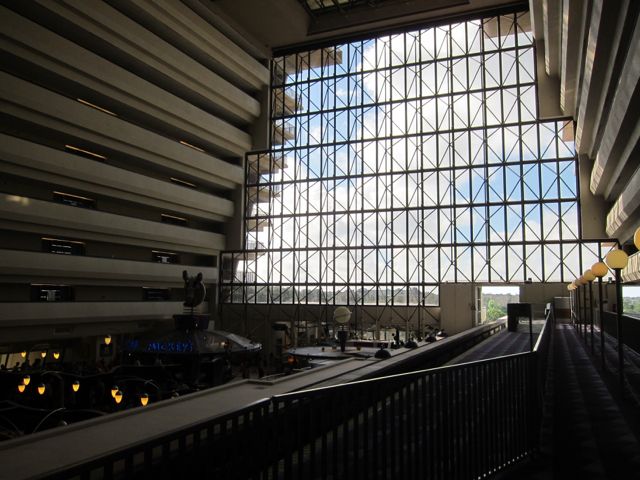 Upon boarding, we finally saw that side of the mural and could spot the five-legged goat!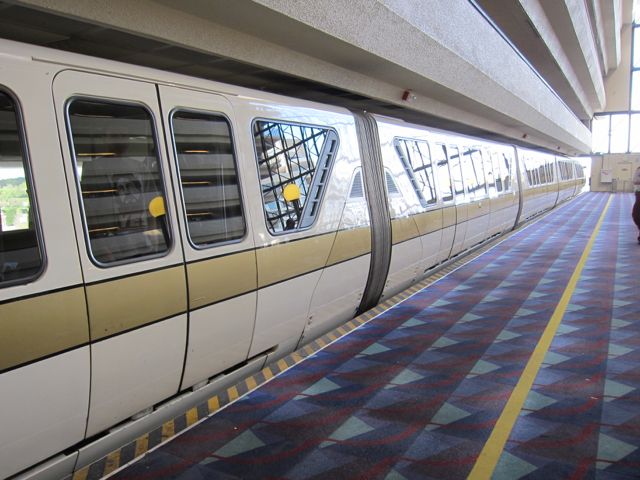 Tracy's "OOTD" shot is pretty epic here!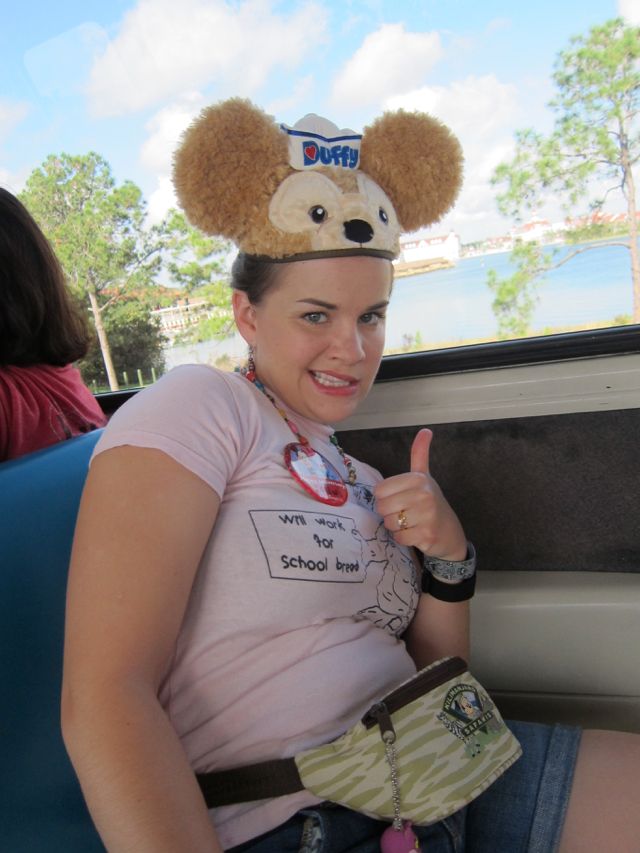 At the TTC, we transferred to the Epcot Monorail, because that was where we were going to be spending the whole day!
I made these t-shirts in homage to this sad attraction casualty. People kept coming up to us and saying they liked them/asking where they could get one.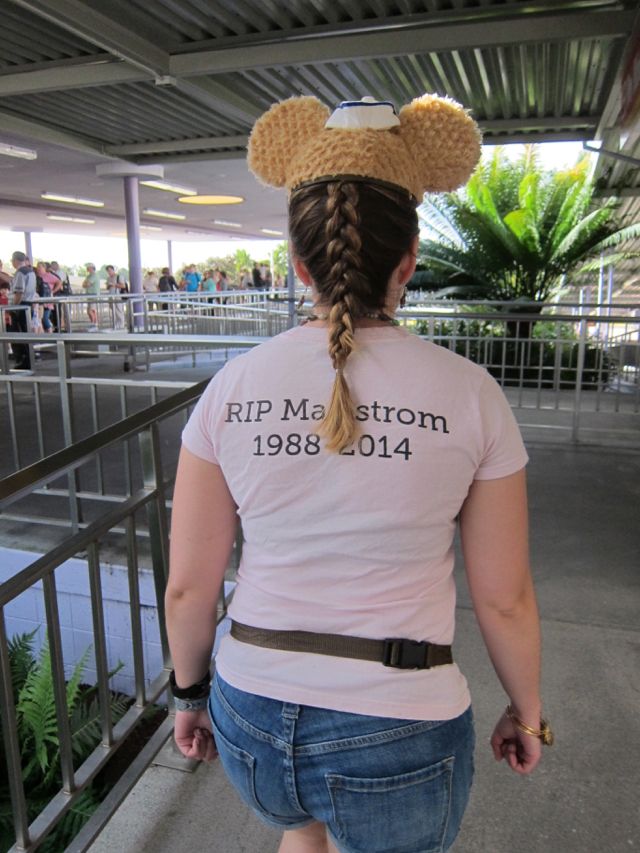 Spaceship Earth was looking great this morning (as always).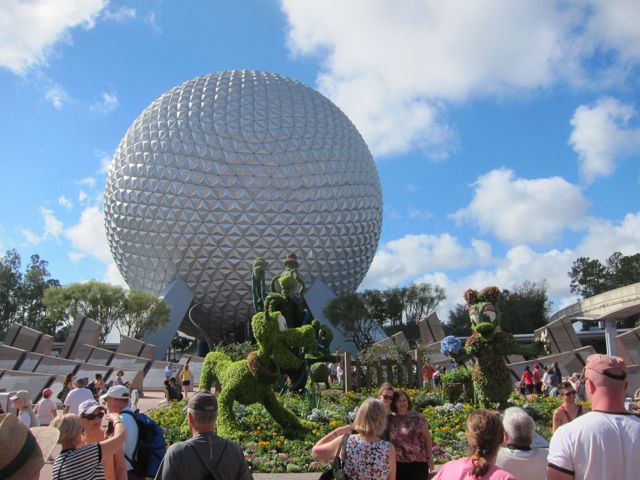 While we weren't there at rope drop, it was still pretty early in the operating day when we arrived at Epcot. Like the throngs of people booking it to Soarin', we went straight toward the Land pavilion.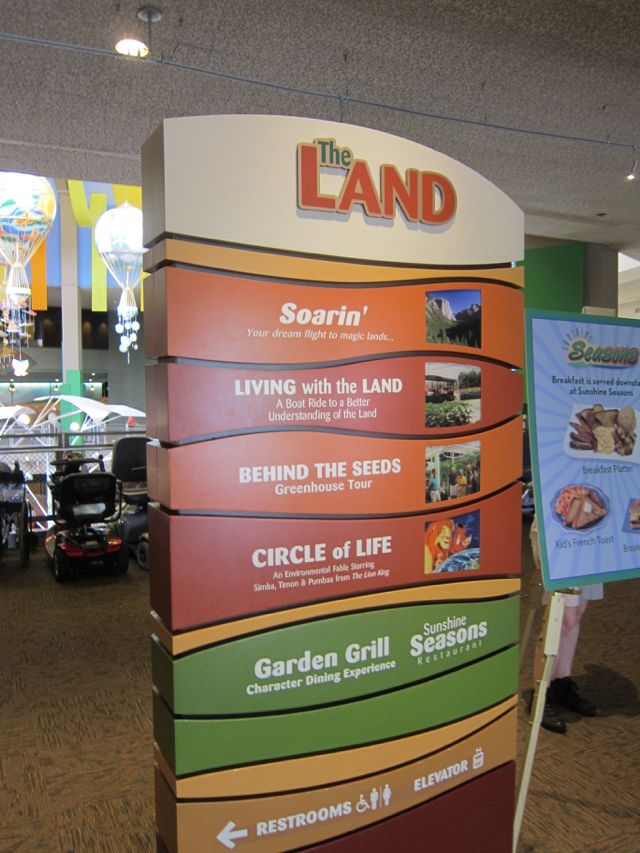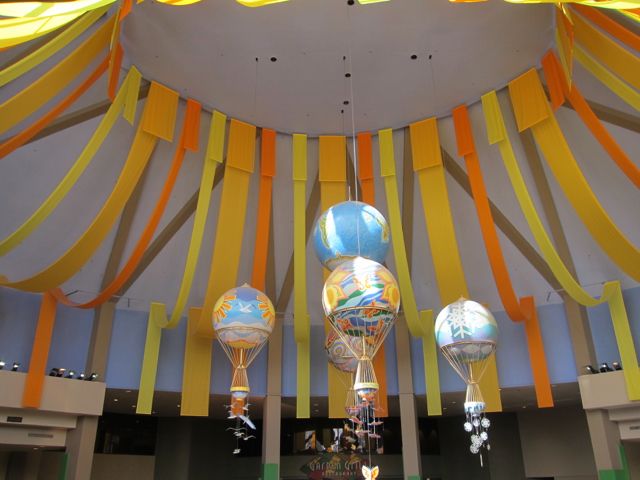 We weren't interested in attractions so much, however, as we were in getting scoops of the delicious Croissant Berry Bread Pudding at Sunshine Seasons.
Few decisions on the part of Disney management have made me as livid as the recent one to get rid of most breakfast options at Sunshine Seasons, including this heavenly creation. It was truly a sad day when we we realized we wouldn't be able to eat this at Epcot again.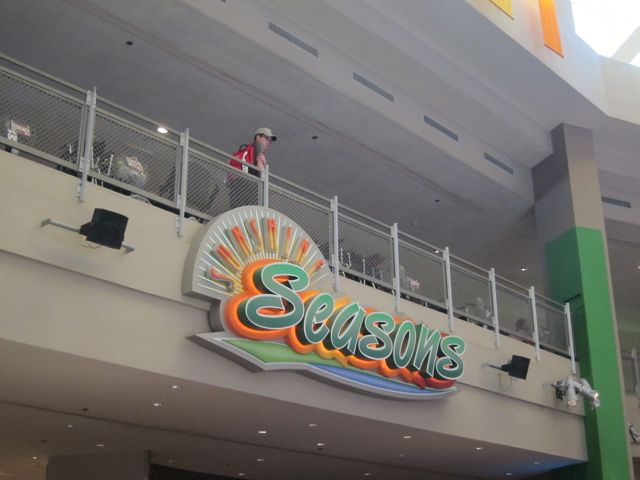 A logical place to go after The Land is, of course, The Seas, so we went to pay a visit to Nemo and friends.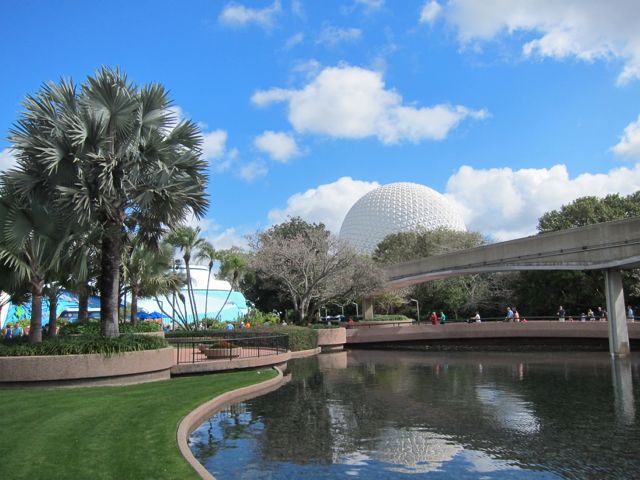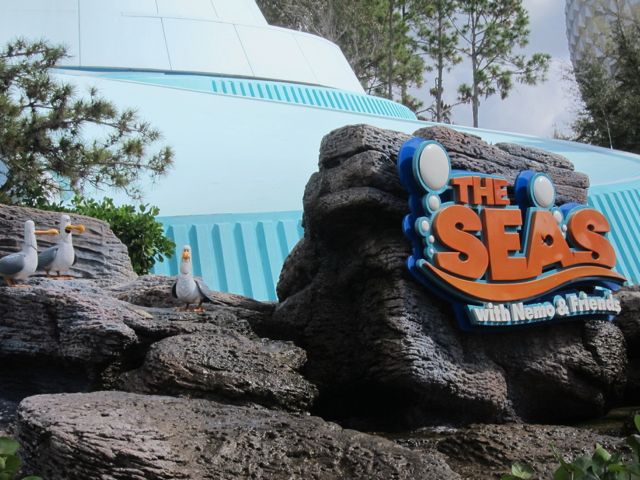 We're always fans of this attraction, even if it's not exactly a headliner.
After enjoying our clamshell ride, we went up to the viewing area to look into the tank.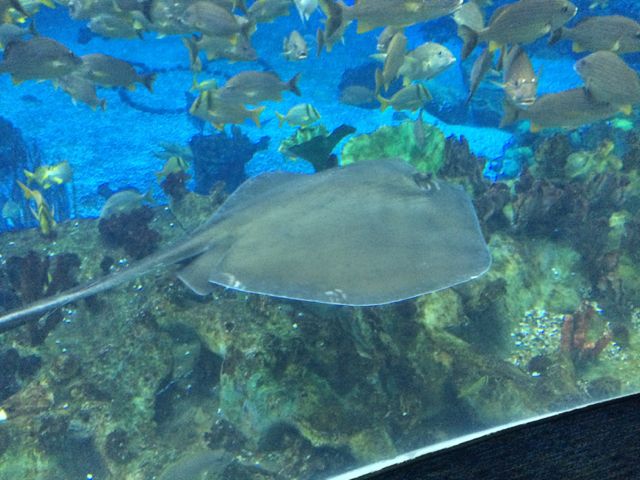 I love spending time in the Seas, just watching the fish and the dolphins, turtles, rays, sharks, etc. It's a very relaxing place and they're always very interesting to observe.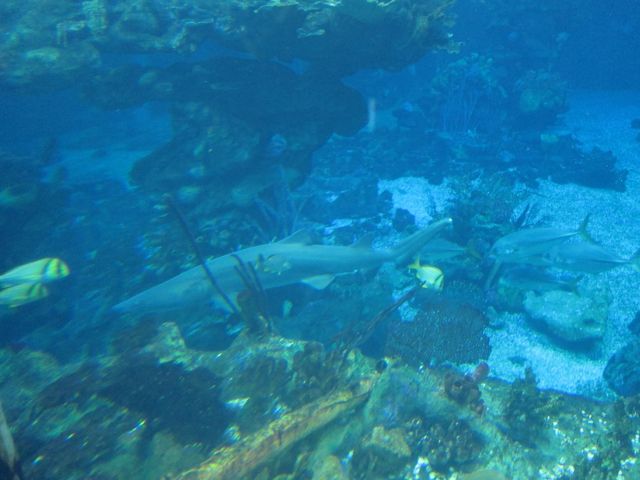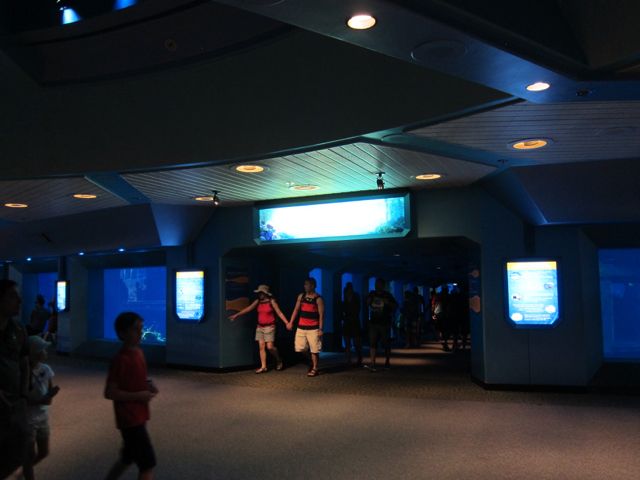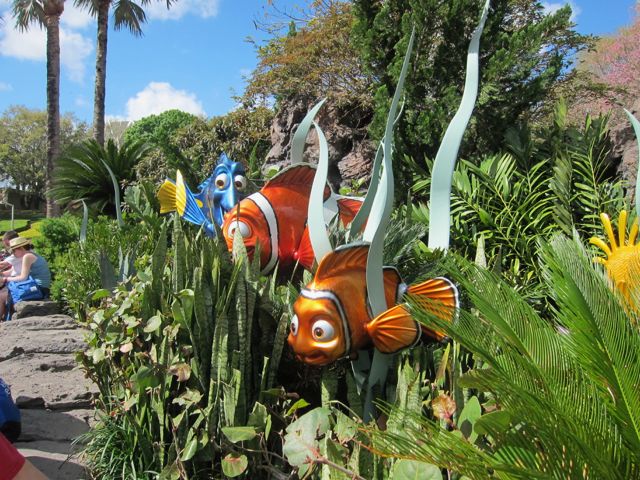 Previous Post | Next Post
Table of Contents
Support the Wandering Mouseketeers! Do your online shopping via our Amazon link!
Follow



Share