Chapter 22
Butterflies and Bears
---
Previous Post | Next Post
Table of Contents
Our next stop after the Land and Seas was the Imagination Pavilion.
I think we may have even had a completely unnecessary Fastpass for this attraction.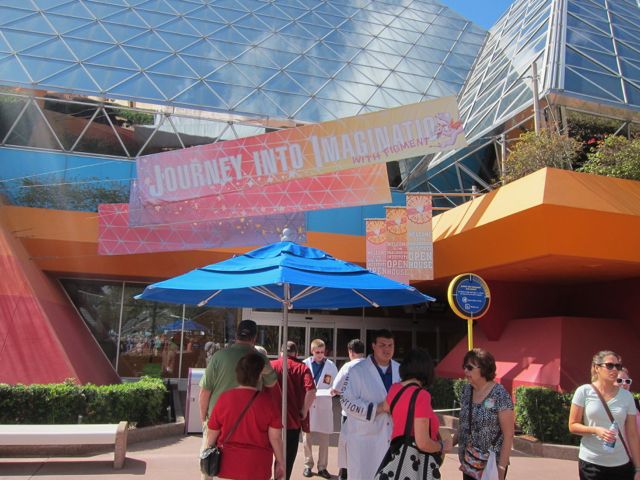 Here's that packed queue…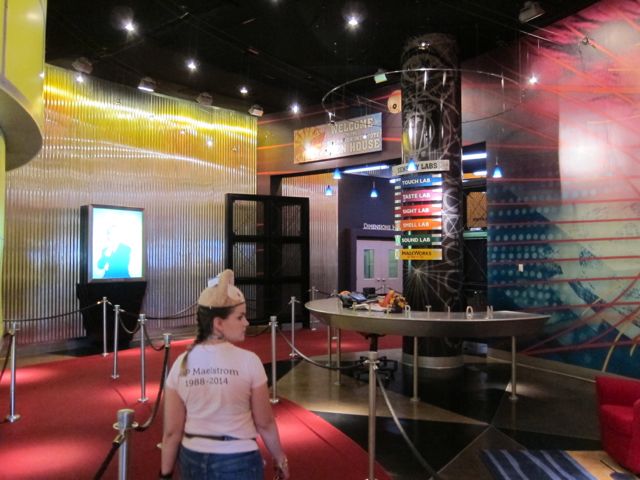 Since this was way back at the beginning of 2015, Robin Williams had only recently died, and we certainly felt the impact of that loss again upon seeing his photo on the wall.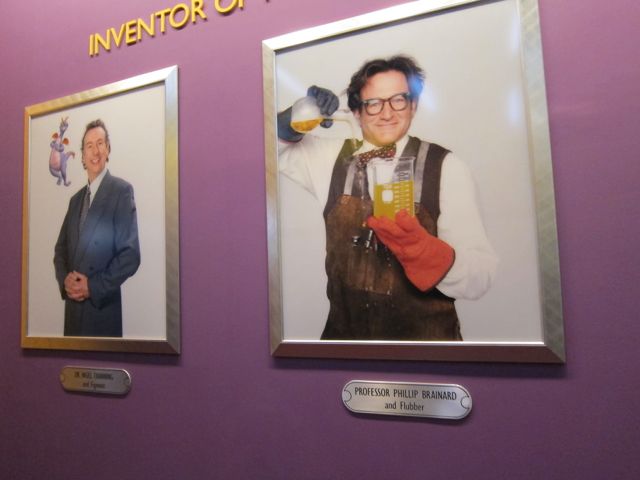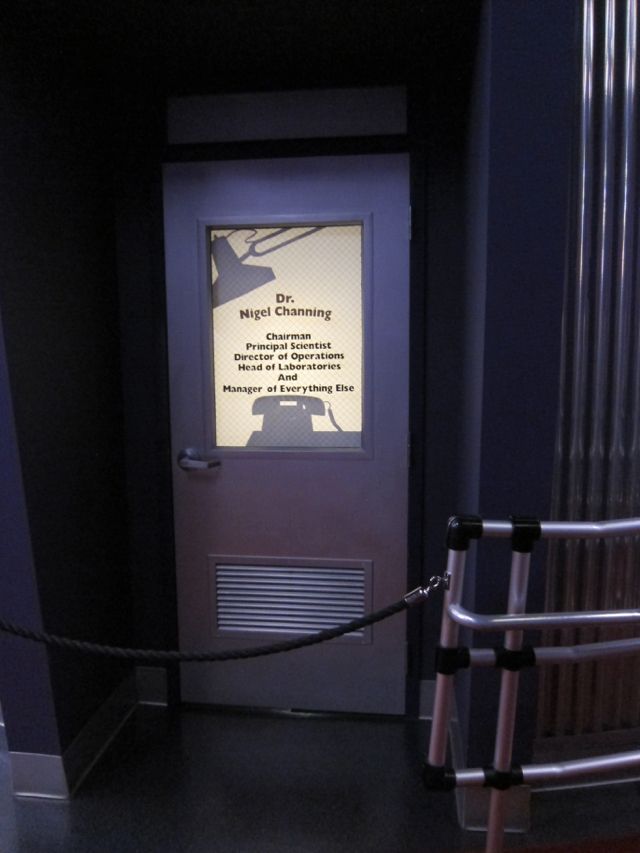 Now, I'm under no illusion that the current Imagination ride is anywhere near as memorable nor as praiseworthy as the original, but we do still enjoy it for what it is.
If nothing else, I'm glad that Figment is still a part of the ride and that "One Little Spark" has remained the theme song for almost 35 years.
After the ride, we bought this fun Figment magnet.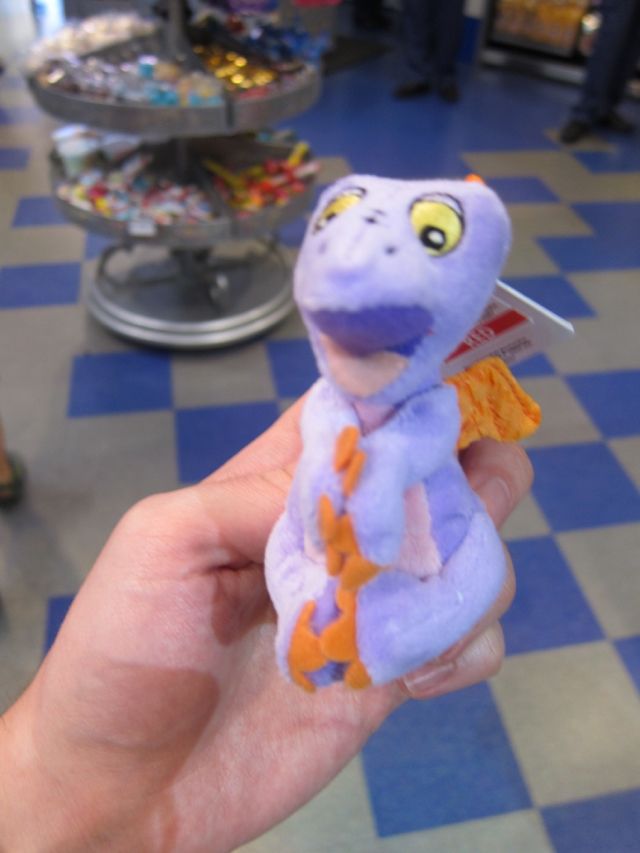 The unique architecture and features like this fountain will always make Imagination stand out. There's simply nothing else like it.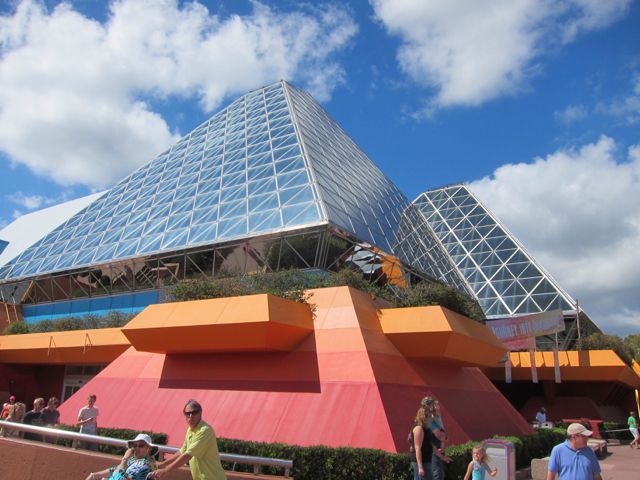 Other than seeing the topiaries scattered around the park, we hadn't really experienced anything specific to the Flower and Garden Festival yet, but now we decided to see what greenery was featured.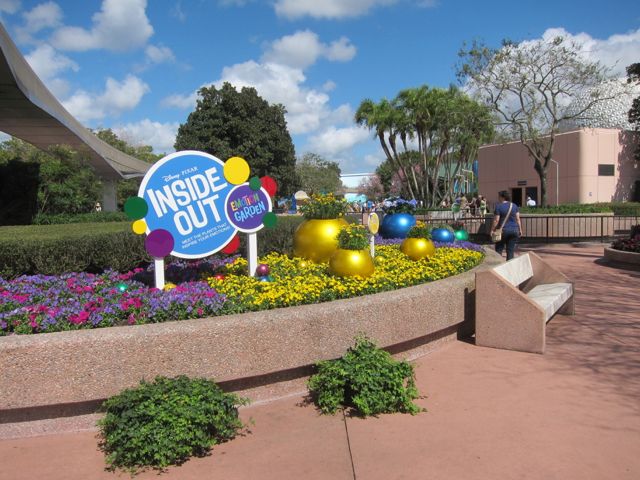 We took a photo in front of Sorcerer Mickey and his brooms.
And then we ducked into the butterfly garden,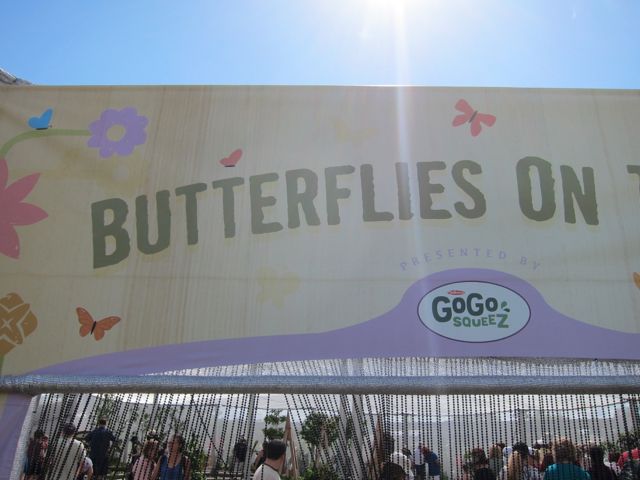 Butterflies are such cool insects. We have a Butterfly Pavilion here in Colorado that allows you to walk through enormous greenhouses filled with them (not sure if that's an unusual attraction or something that exists in other places around the world).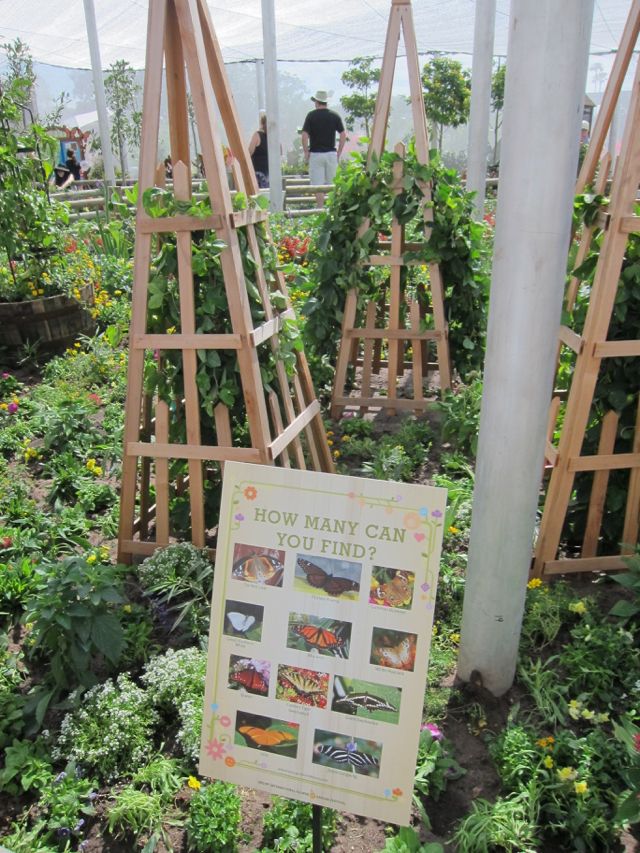 Tracy was able to photograph this lovely Monarch with its wings open.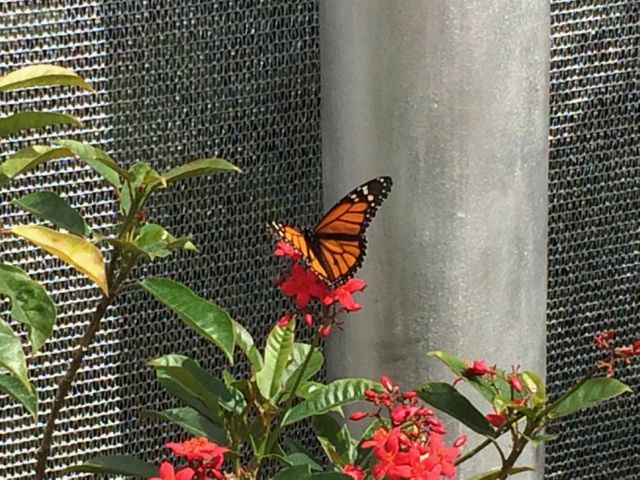 I know I said it in one of my last posts as well, but this next display is just gorgeous. It's such a great way to use flowers to make a work of art.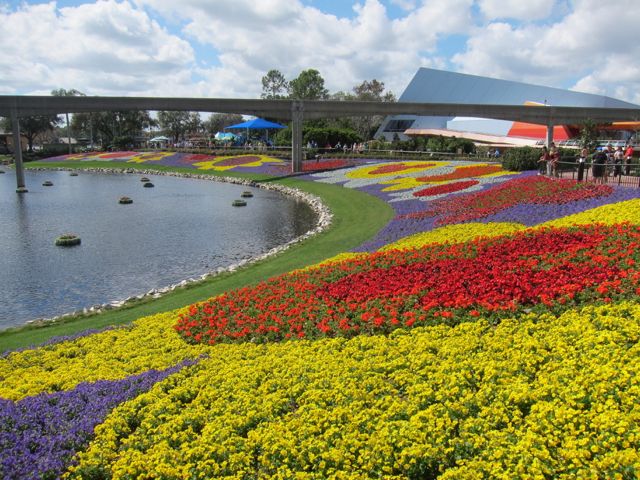 We liked a lot of the Flower and Garden merch, but it was still early in the trip and we weren't making too many purchase decisions just yet.
If you think that Tracy would wear her Duffy ears but not take advantage of a meet-and-greet opportunity, you'd be grossly mistaken.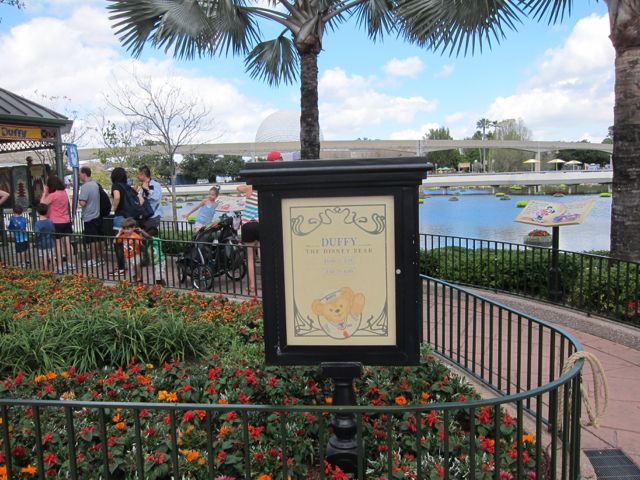 I can't remember when we knew that Duffy's future was destined for the chopping block, but I'm pretty sure that he was already gone from DCA by early 2015.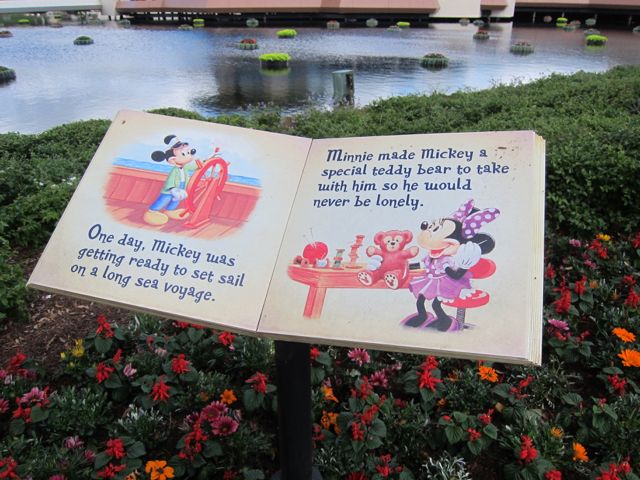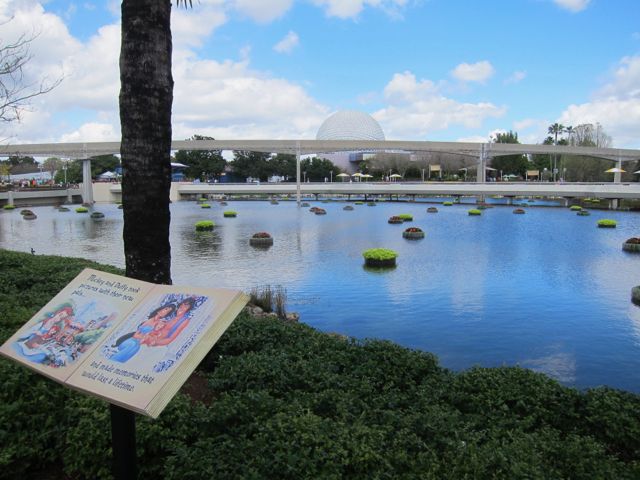 I still get mad when I realize that this huggable simpleton is gone.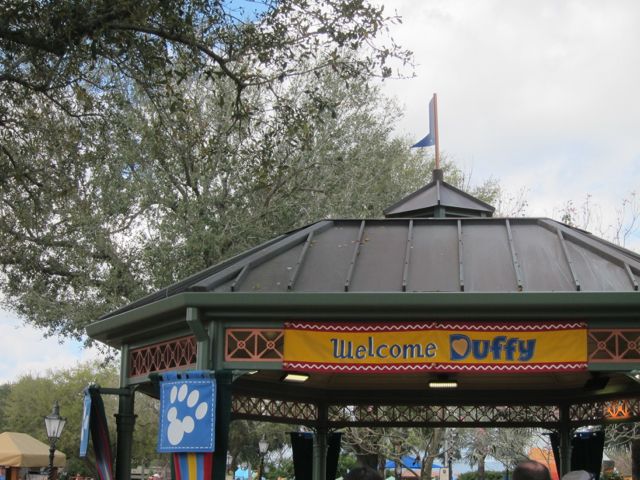 We had a great interaction, although I feel like Duffy wasn't as quick to notice Tracy's ears as he has in the past…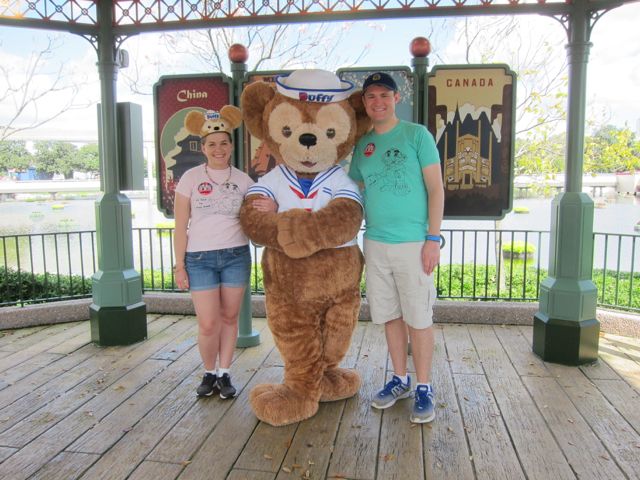 Previous Post | Next Post
Table of Contents
Support the Wandering Mouseketeers! Do your online shopping via our Amazon link!
Follow



Share