Chapter 6
Pub Hopping
---
Previous Post | Next Post
Table of Contents
Here's that fancy-looking old building at the base of the London Eye again. Looks like it was County Hall back before it was repurposed for Shrek…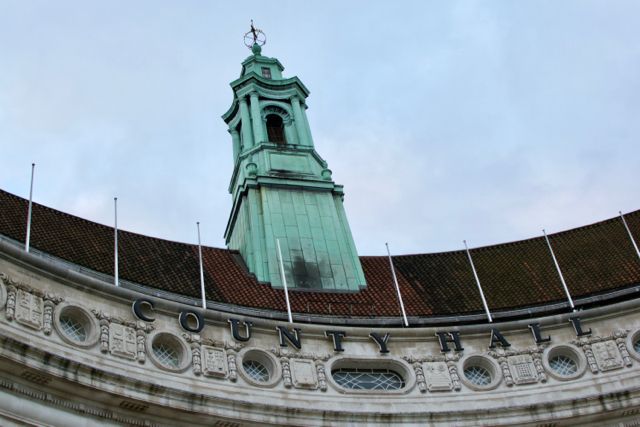 Here's a lovely view across the Thames.
And here's a seagull cleaning itself while another one watches.
Look, we were just waaaaay up there!
We crossed back over the bridge to the North Bank.
Here's a look back across the way.
And now it was time to take another Tube journey (only our second of the day and the first one within the city).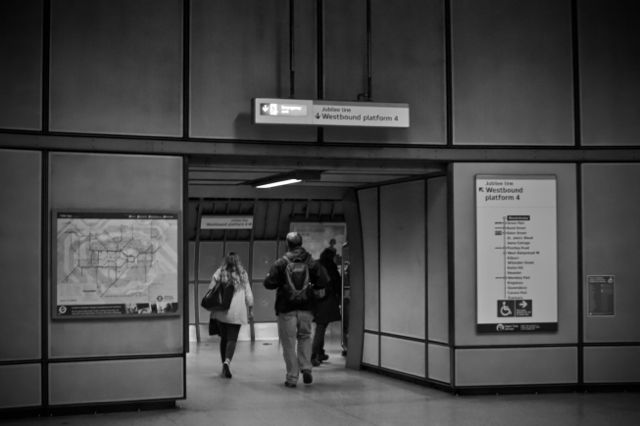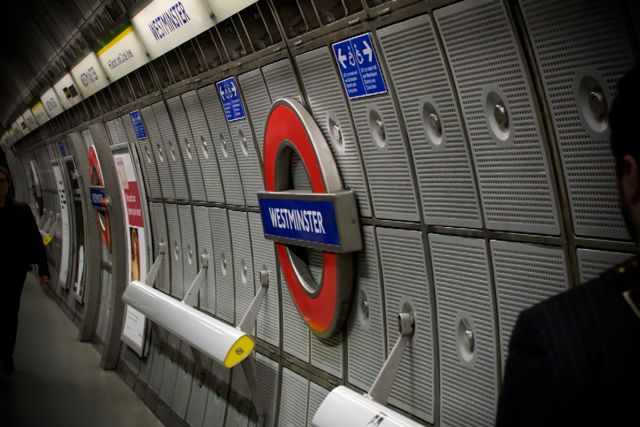 Our vaguely-shapen plan for the evening was to go check out some shopping in the Oxford Street area, including Selfridge's.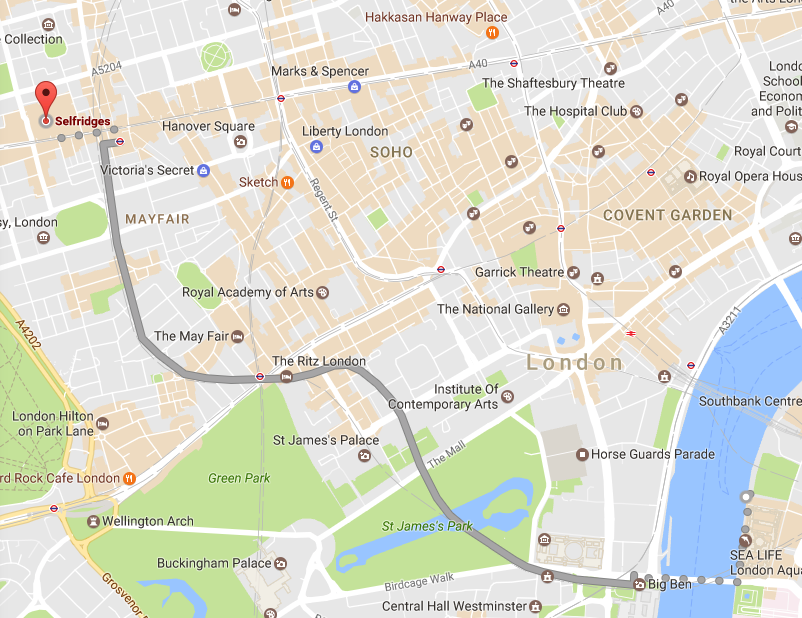 It was a relatively quick trip on the Jubilee line. Probably the most imposing part of the London Underground is just how deep in the ground most of these stations are. The escalators to get out are ridiculously long, and it's no wonder that folks hid out down here during the Blitz.
Decorations were already going up on many of the Oxford Street buildings because we found out that the Brits like to start celebrating Christmas even earlier than we do in the States.
Here's the entrance to Selfridge & Co. — or as we knew it, the place where Alan Rickman has the worst shopping experience ever with Mr. Bean in Love Actually.
I'll admit, the inside of the store was a bit of a disappointment because it looked pretty much identical to every other big department store we've ever been to, but we still felt like we should at least look around.
The only really unique bit about Selfridge's was that the top floor already had its Christmas market set up, so we did buy a fun ornament up there.
Almost without realizing it, we had ended up near the big Oxford Street Disney Store, which we were excited to see.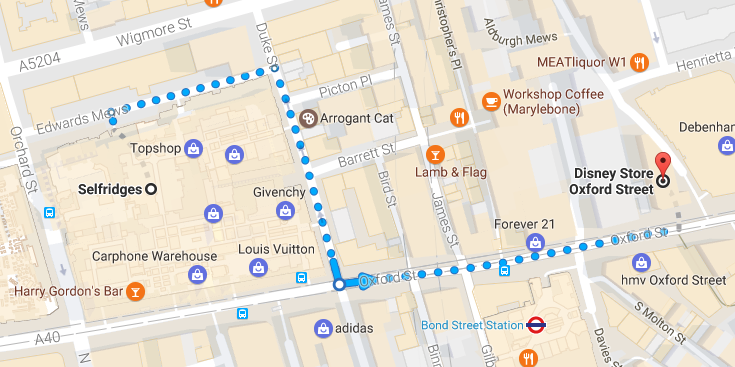 Now, if we were disappointed in Selfridge's, this Disney Store was, unfortunately, an even bigger letdown. We really hoped that there would be a bunch of London-specific merchandise, but there was just a tiny endcap featuring a few kids' t-shirts, some London plushes, and a few little knick-knacks like stationery. I was sure that we would buy something at this store, but we walked out empty-handed. The one fun bit was posing with palace guard Mickey.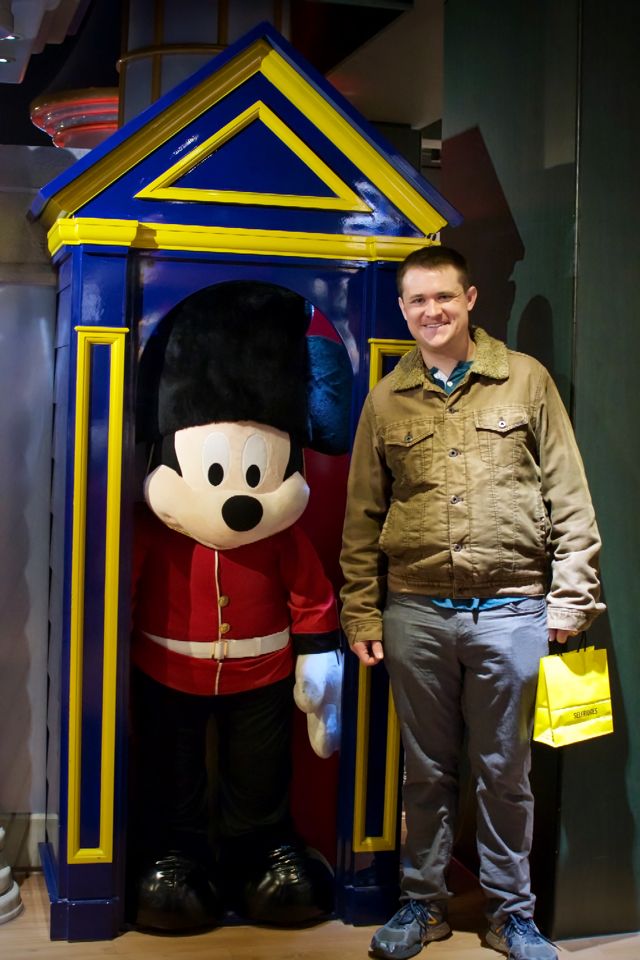 We lose just a bit of time in this next jump because we took the tube back to Victoria and found St. George's Tavern — one of the places near our hotel that had been recommended on Yelp.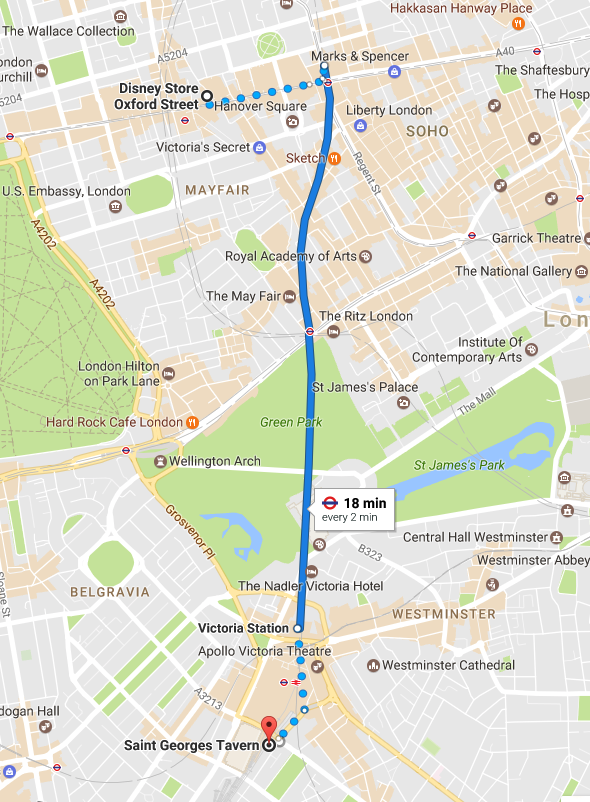 We were on a mission to get some pub grub and also try Doom Bar (Cormoran Strike's favorite beer that Tracy's brother also raved about). Unfortunately, they were all out at this first pub, and Tracy and I couldn't figure out what else to order. Somehow, we thought it would be a good idea to try another close by pub rather than settling (even though we were starting to get hungry and our feet hurt). So we left St. George's and walked down the street to The Marquis of Westminster.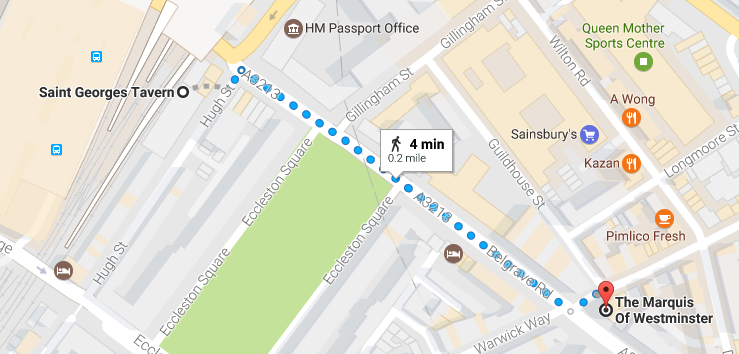 The journey wasn't long, but then we still didn't know what to do when this pub didn't have Doom Bar on tap either.
We gave up and took the seats that were offered to us because we felt tired of wandering, and Tracy and I both ordered a local beer, the Chelsea Blonde.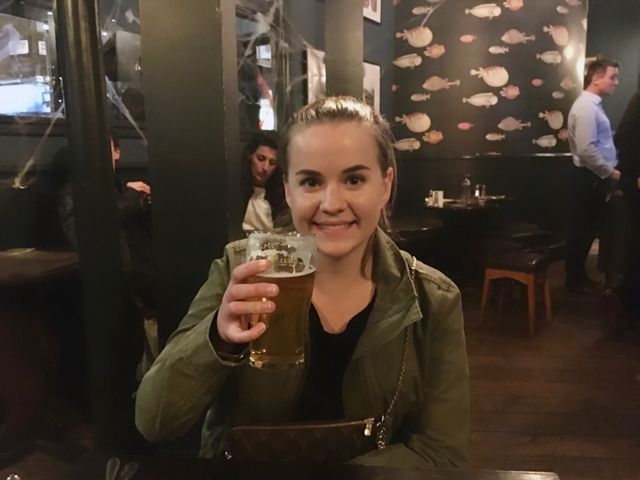 At this point, our hunger had started outweighing our desire for a good beer anyway, so we were more interested in the food menu. One British staple that we wanted to try here was the Scotch Egg. The pub claimed that its Scotch Egg was award-winning and made with black pudding in addition to pork sausage. Now, the existence of something called black pudding is one of those things that makes Americans squirm when they think of English food, but we decided to just jump in and give it a try.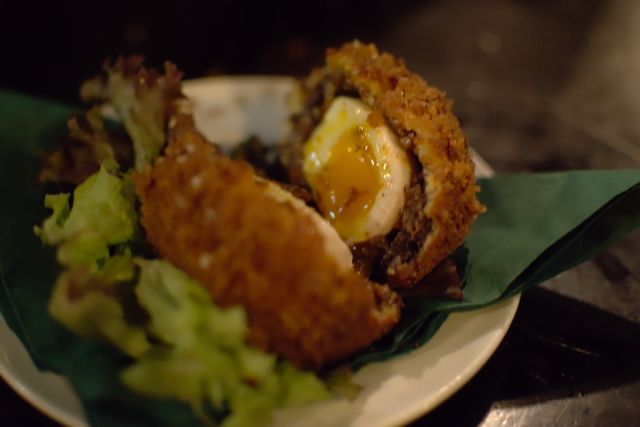 The Scotch Egg was definitely different than the version we had tried at Universal's Leaky Cauldron a couple years ago, but we really liked it. It was super rich (we found that black pudding is a type of blood sausage — essentially pork fat, blood, and a large portion of oatmeal), but it was just one egg split between the two of us, so it's not like it was an enormous portion.
The other entree we decided to split was even more iconic. Of course, we knew that we would be eating Sausage and Mash at least a time or two (or more) on this trip, and now seemed like as good a time as any to start. Actually, whenever we've had this dish in the States, it's called Bangers and Mash, but the nomenclature in London seemed to stick with "sausage." This version of the well-known dish featured wild boar and apple sausages, which was certainly distinctive in its own right. We enjoyed it, though.
The pub was one of the few places we went that was actually decked out for Halloween (which was the next holiday on the calendar).
Mostly, this was our first real look at a pub as the center of the London social scene. We must have been among the only tourists in the packed establishment on a Wednesday evening. It was clear just how many locals came out to the pub for an after-work drink as part of their regular routine.
Alongside the casual drinkers, there was also a group of gals celebrating a birthday behind me. They seemed to be having a very merry time (though they might have regretted it the next morning).
We're not big on hoppy beers, and this one was a little strong for us (not what we were expecting from a blonde ale), but it wasn't bad. Still, we knew that we needed to find Doom Bar somewhere in the next few days.
After paying our check (and panicking a little less about the whole tipping custom thing — yay for learning!), we started the trek back to the hotel.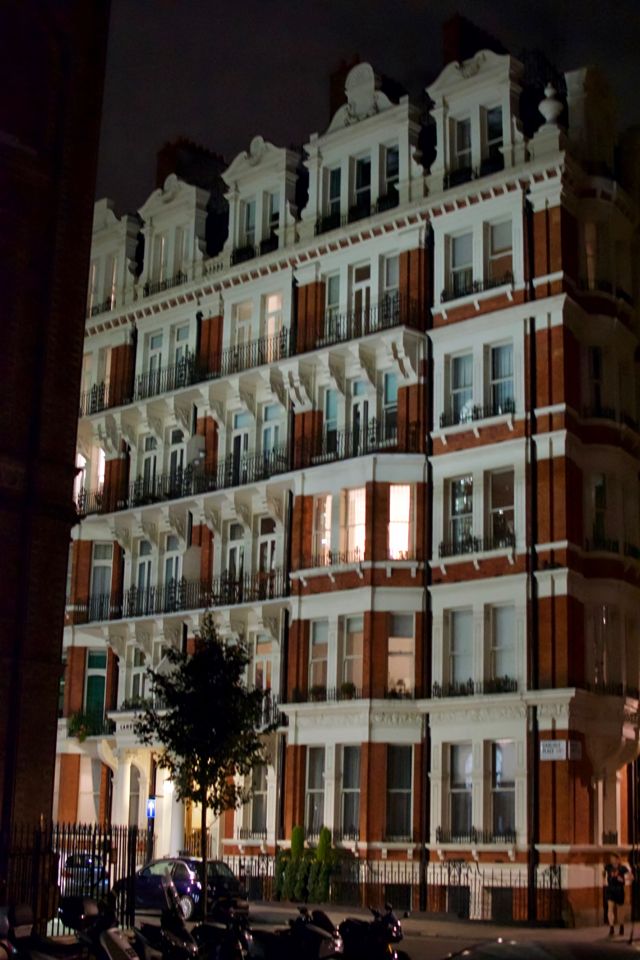 We were pretty exhausted by the time we arrived back and were very excited to settle into bed (after having "slept" on a plane the night before). Our next day was going to start off with one of the attractions that we were most looking forward to on our trip — and it promised to be magical!
Previous Post | Next Post
Table of Contents
Support the Wandering Mouseketeers and get yourself a little something! Do your online shopping via our Amazon link!
Follow



Share