Chapter 4
Fairly Large Benjamin
---
Previous Post | Next Post
Table of Contents
Posting my first "artsy" photo below reminds me that this is actually the first trip report I've done since getting a new camera. I made the leap to a Nikon DSLR a little more than a year ago (but I am always woefully behind on doing trip reports, so I haven't gotten to show any of those photos to you all yet).
I don't always know what I'm doing—in fact, I usually have no clue what I'm doing—but I have studied up on the basics of exposure and generally just try to take the best picture I can with limited knowledge. A few months before this trip, I splurged on my first non-kit lens: a 35mm fixed f/1.8. I was first turned onto this lens by reading some of Tom Bricker's advice for novice Disney photographers, and I particularly appreciate that the open aperture lets me take photos at a much quicker shutter speed than I can with the other lenses I've got. In general, I just stuck this puppy on the camera for the entire trip (except for a very brief period of time using my zoom lens). One of the slight downfalls of this lens is that I will occasionally keep my aperture numbers a little too low and end up getting photos that don't have quite the right depth of focus. Again, steep learning curve that I'm still getting the hang of. But now, you've been warned, and I hope that my pictures might inspire some other amateurs to take the risk and try out a fancier camera—after all, you can't get any better at photography without plenty of experimenting.
Anyway, after lunch and coffee, we decided to walk through Westminster to see some of London's famous icons in person. We pulled up a Google Map and started on our way.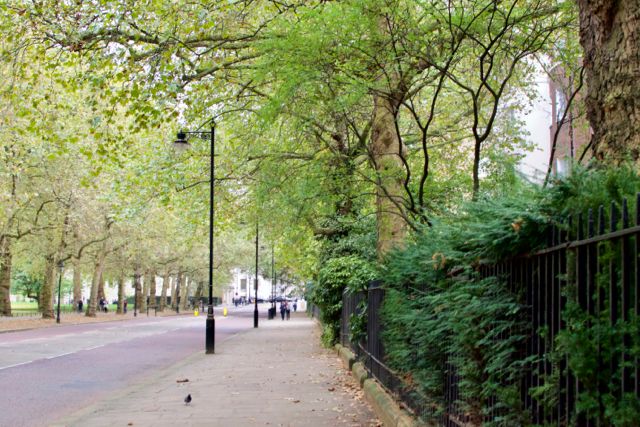 It's a little hard to describe, but there was something about this random street we walked down that felt quintessentially British. Maybe it was because it was some of the first trademark architecture we had seen from the post-World War II era.
I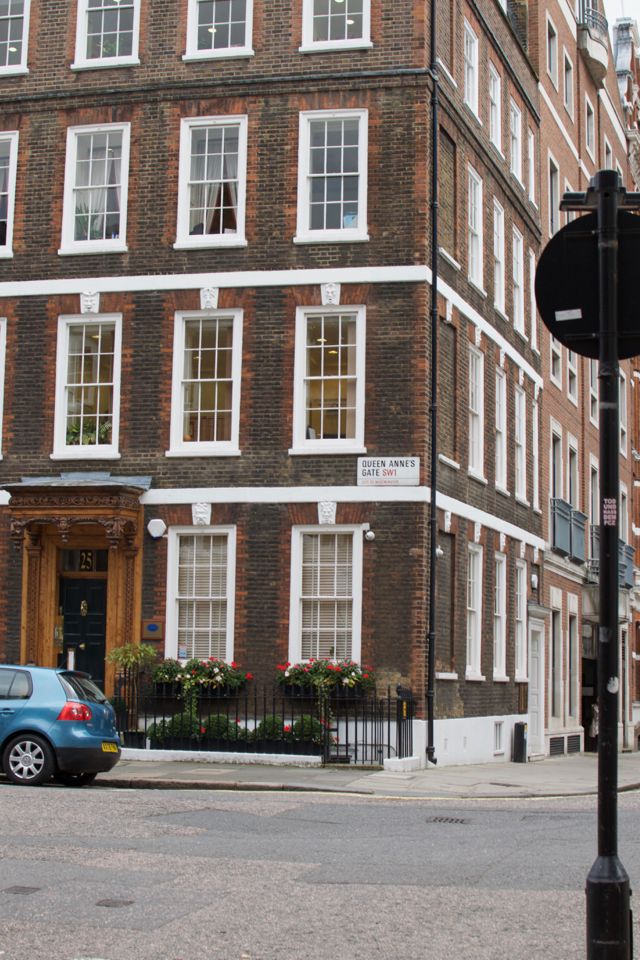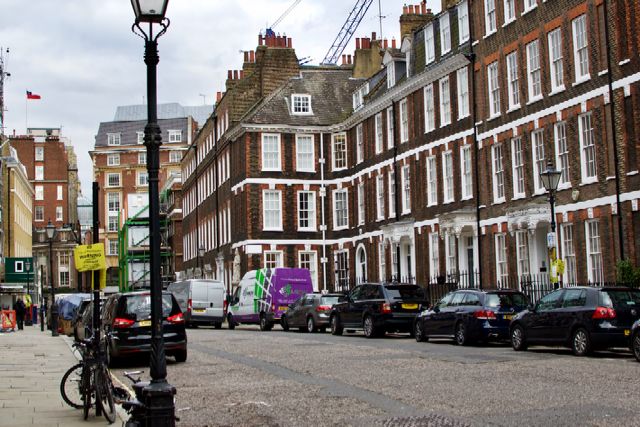 Without really having a "destination" in terms of where we were going, we knew that we really wanted to see Parliament and Big Ben, so that's what we typed in for now.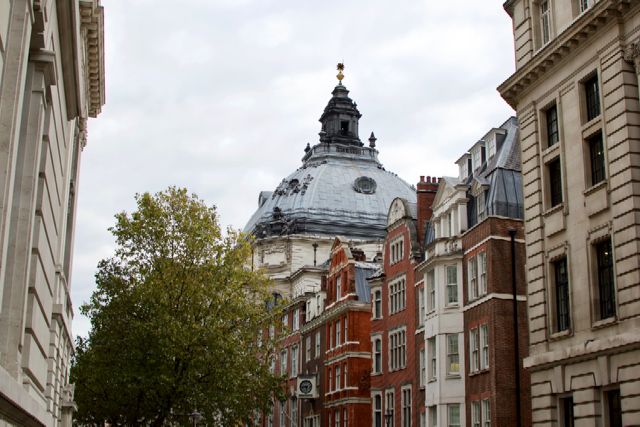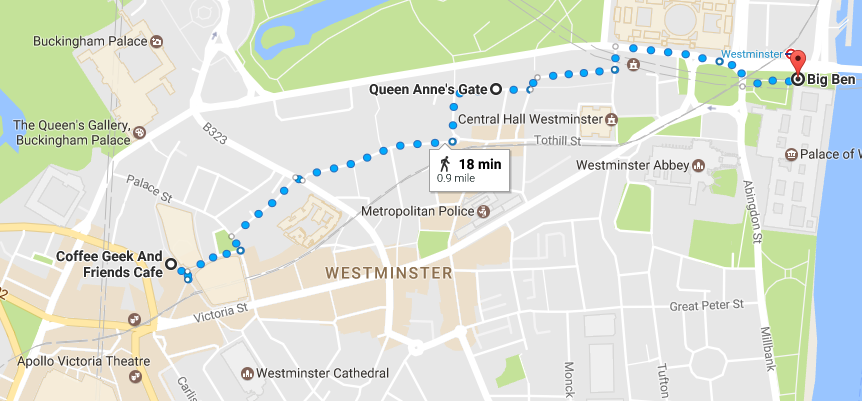 I feel like I've had this happen before—where I see a landmark in person for the first time after seeing it on TV and in movies all my life, and I have to do a double- or triple-take before I realize it's the real thing. When we saw the clocktower so commonly referred to as Big Ben, that was exactly the feeling I had. Honestly, I don't even really care that "Big Ben" is the name of the bell and we didn't actually ever see the bell. I'm just calling this towering monument Big Ben. So there.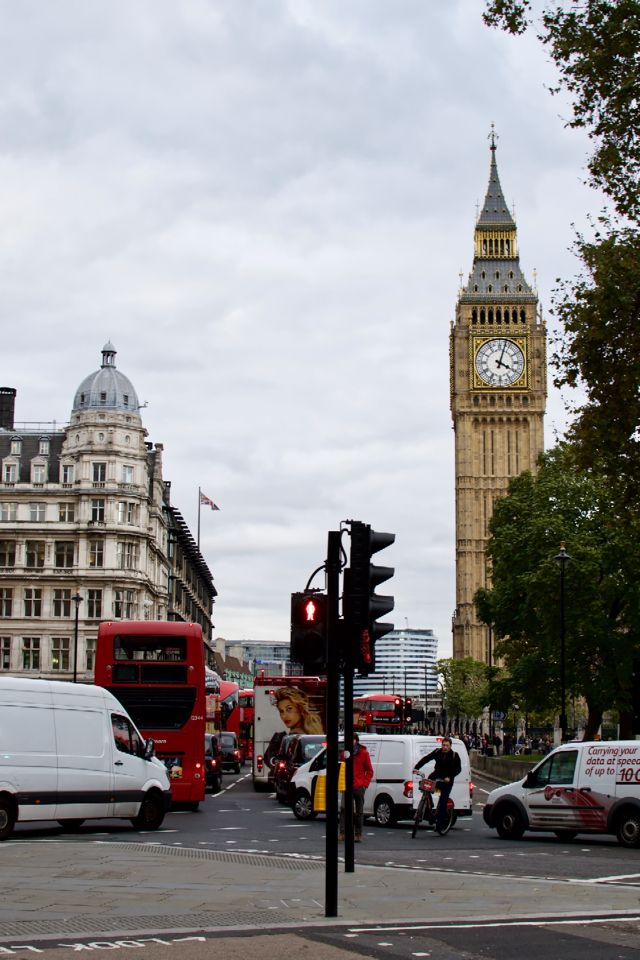 Another thing we saw for the first time was a real-life red telephone box.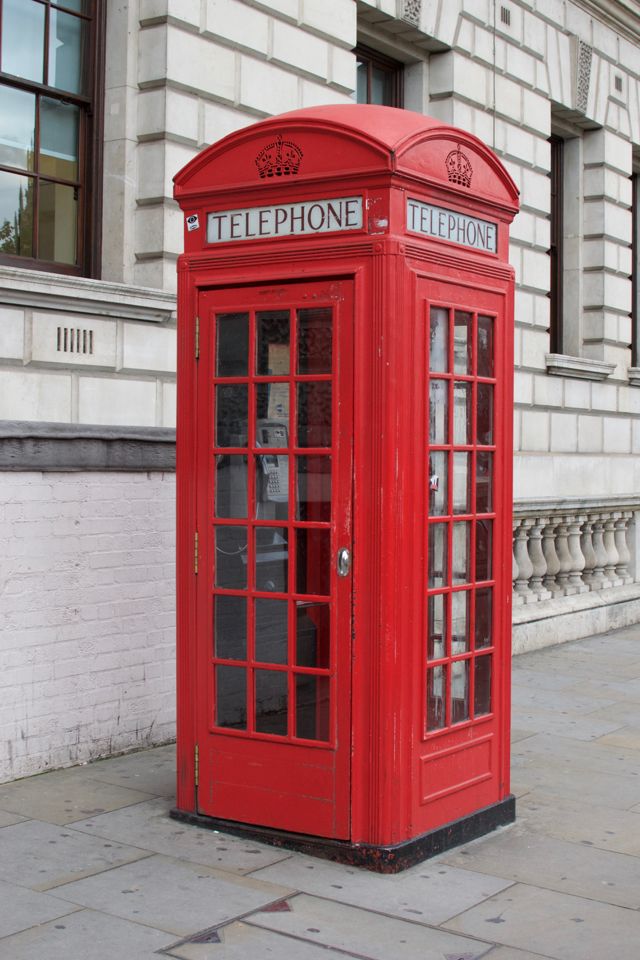 I've heard murmurs about how these don't actually exist in the UK anymore and how the ones at Epcot are harkening back to a time gone by, but we saw quite a few while we were in London. Yes, it's definitely true that no one uses them for phone calls anymore, but they're certainly not all gone.
These next pictures just felt totally obligatory.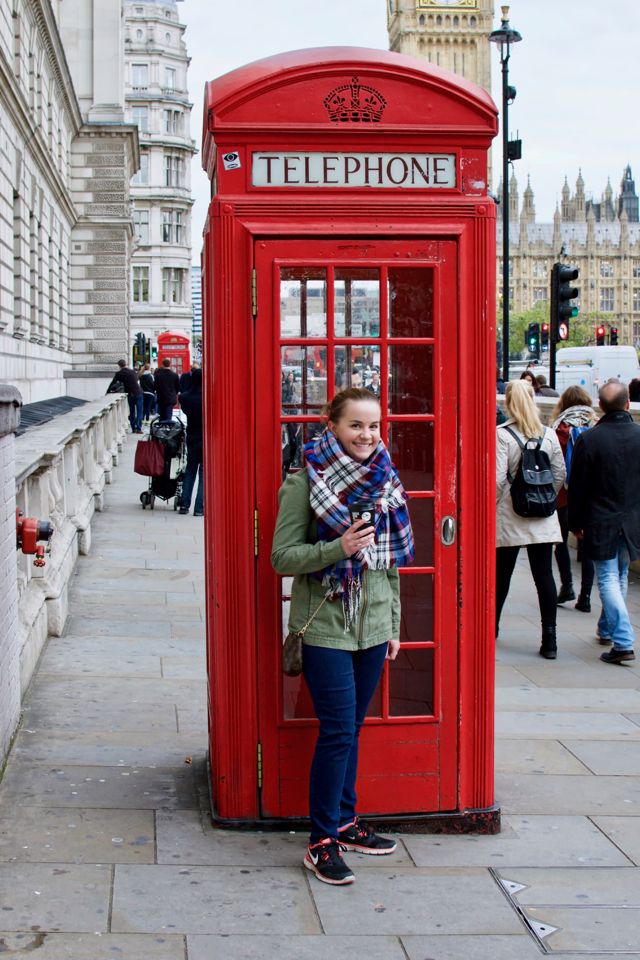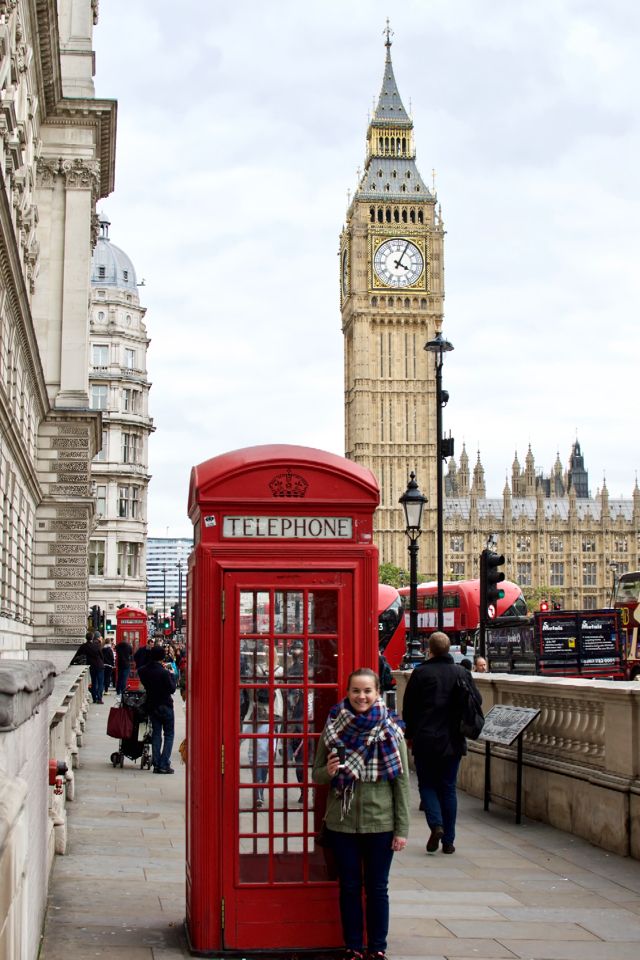 So much London in one pose!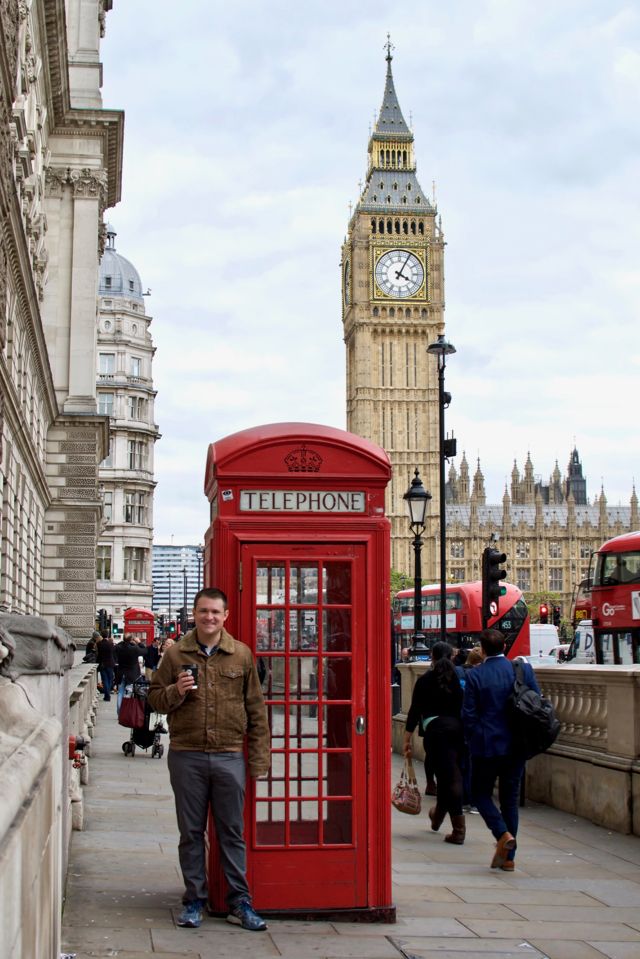 We kept walking toward the Thames and passed by this underground station.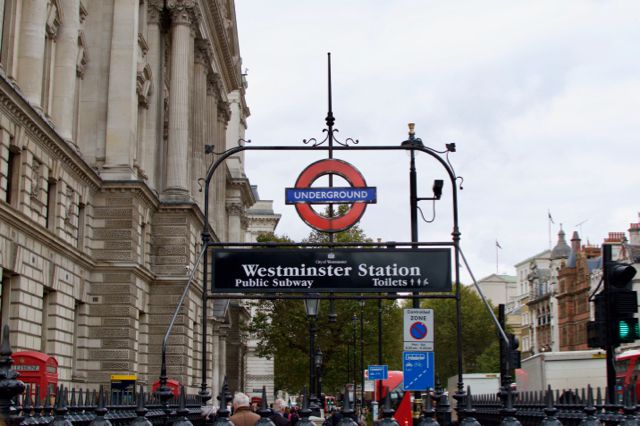 Here was our first view of the entire Palace of Westminster (beyond just the bell-tower).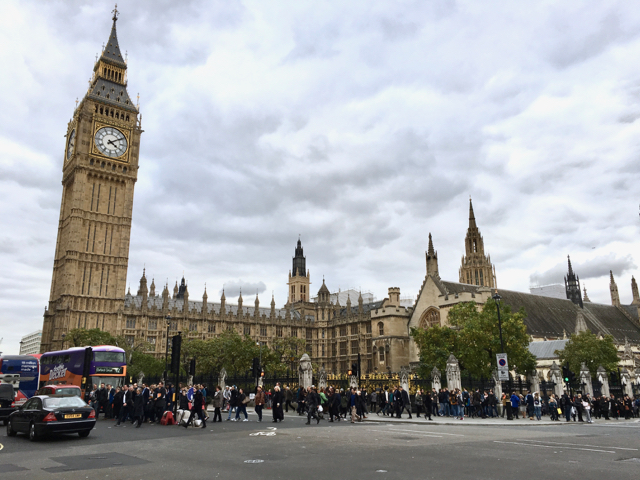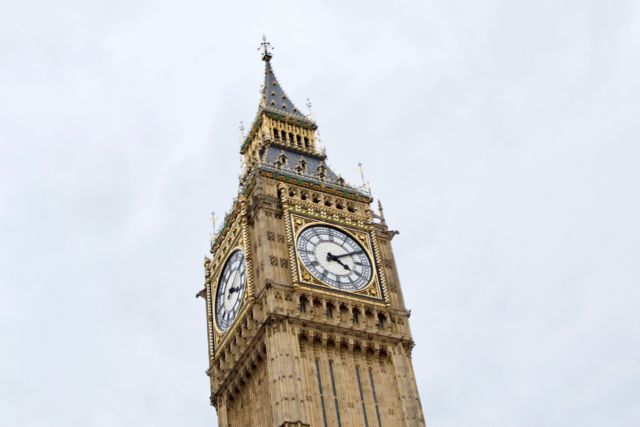 Look at that Union Jack majestically flying above Parliament.
These are just a bunch more pictures of Big Ben, because… London.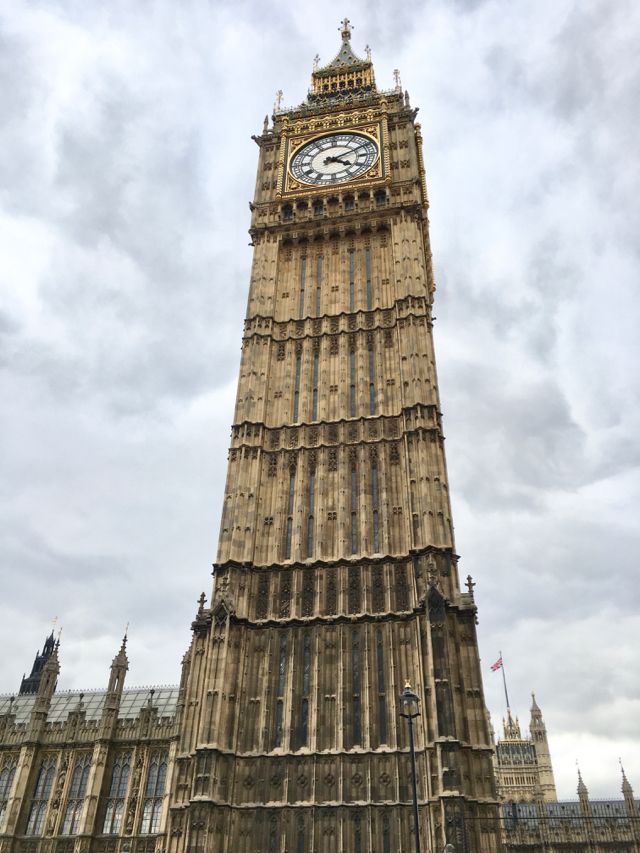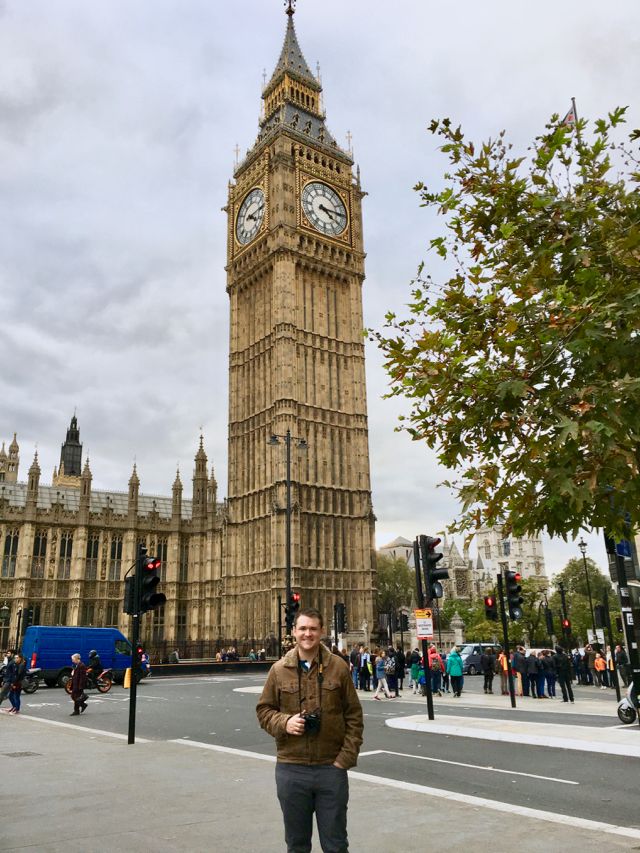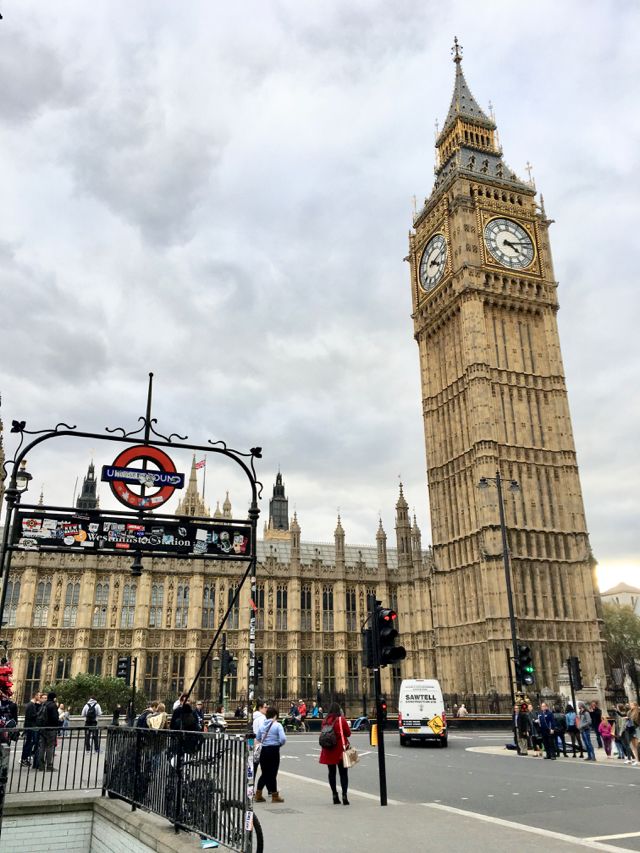 And here's another landmark we were seeing for the first time (okay, I'd actually seen it from the plane during our final approach, but this was the first time from ground level). We hadn't ever actually put the London Eye on our list of "must-dos," but it was honestly just because it was so pricey. When we saw it in person, we knew that we would regret not riding.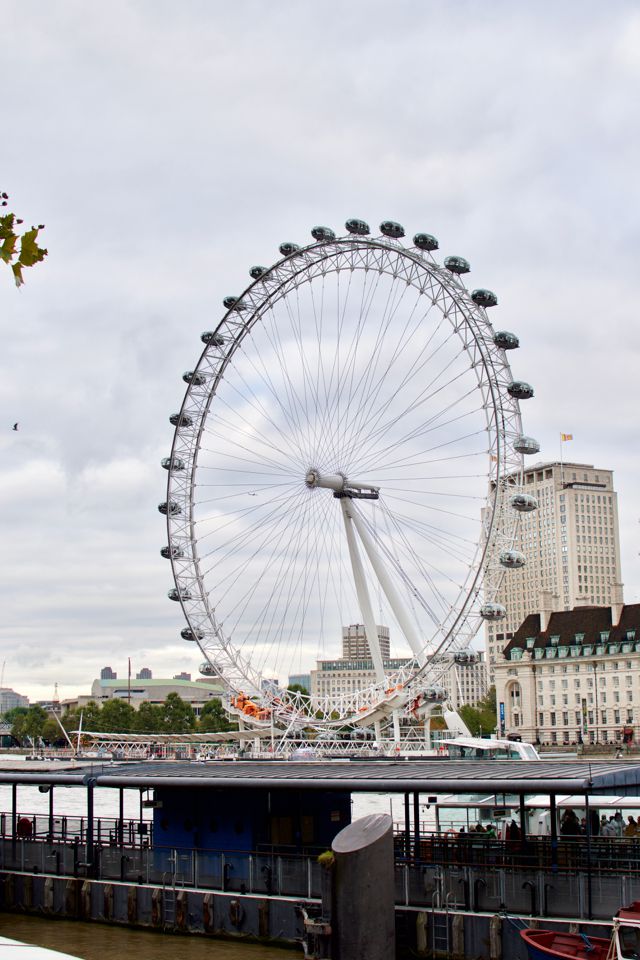 Not only did we decide to ride the Eye, we actually made it our first real "destination." Using that handy-dandy data plan on my phone, we pulled up the website and bought tickets for the next available window. Here's a hint: by ordering online in advance (even a few minutes in advance), you save a few pounds per ticket.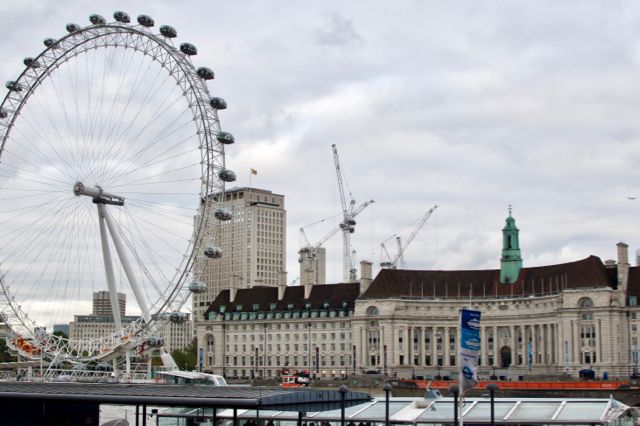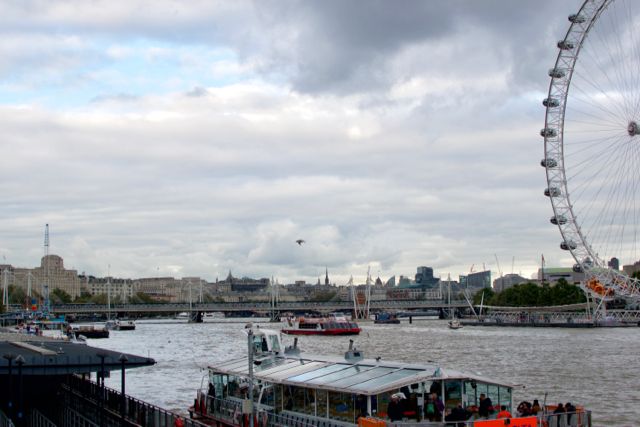 To get to the Eye, we had to cross the Thames for the first time via Westminster Bridge. Here was a guy playing the bagpipes in full Scottish regalia.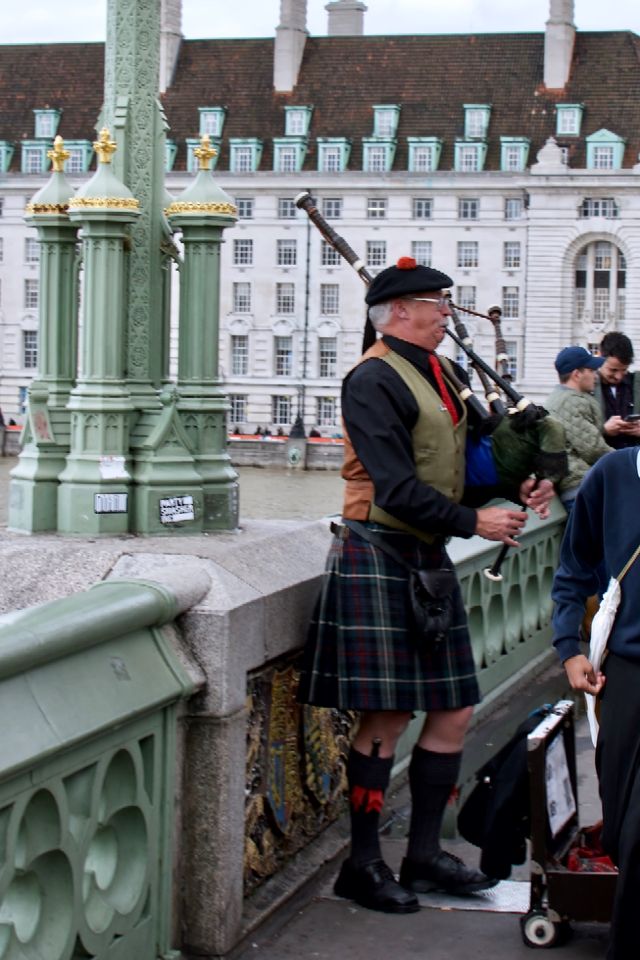 It's difficult to really appreciate the massive size of this ferris wheel until you see it from this particular angle and notice the height of the people you can see in each individual car.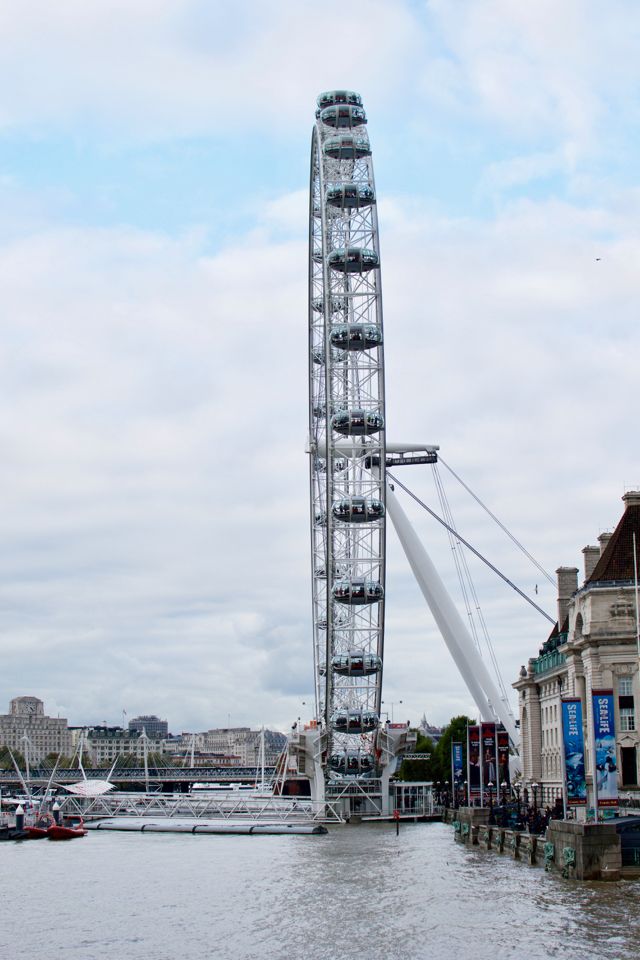 I feel a little bad for this lion because you can tell the building he is standing in front of has lots of history behind it, but now it's being used for various tourist traps like Shrek's Adventure and the London Dungeon. At least the London Aquarium is also in there, which seems worthwhile and gets a pass.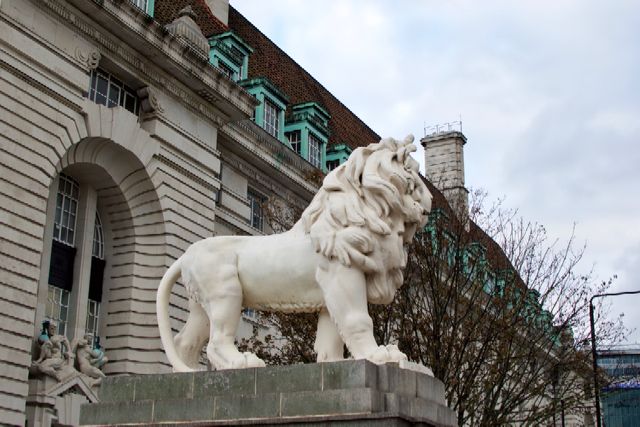 It was a bit of a bummer that parts of the Palace of Westminster were under refurbishment and covered with tarps. They really should use printed scrims like Disney…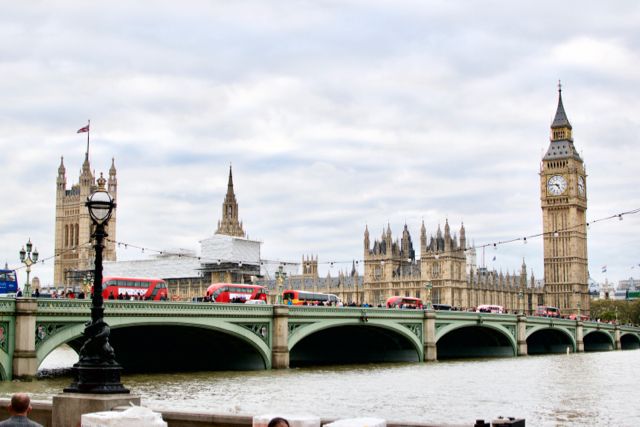 Okay, so we never had any urge to visit the London Dungeon, but I still appreciated this homage to Sweeney Todd, which I directed a couple years ago.
We approached the Eye as our time window opened. There wasn't really a line to get in, which was certainly appreciated.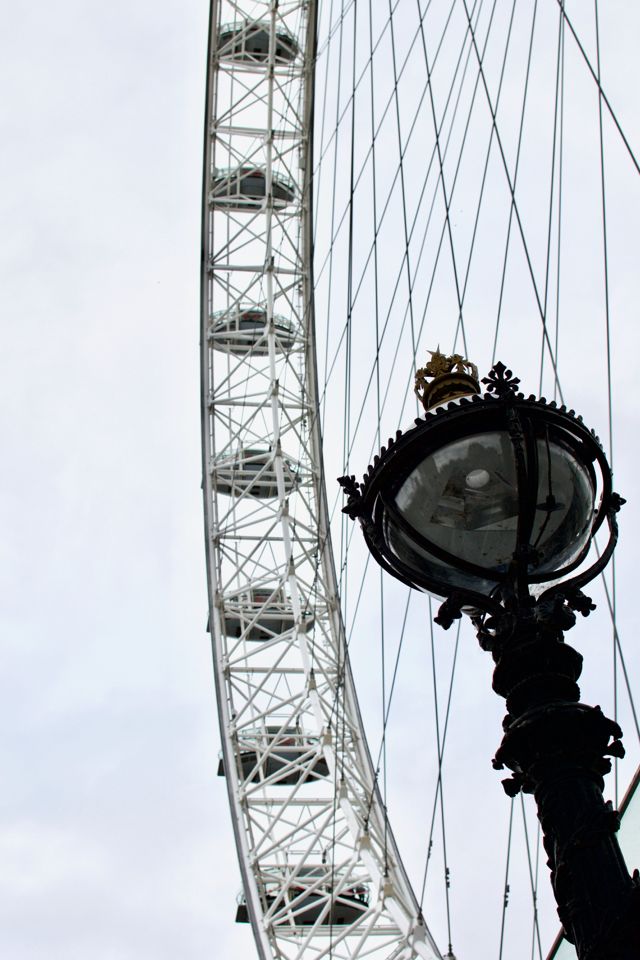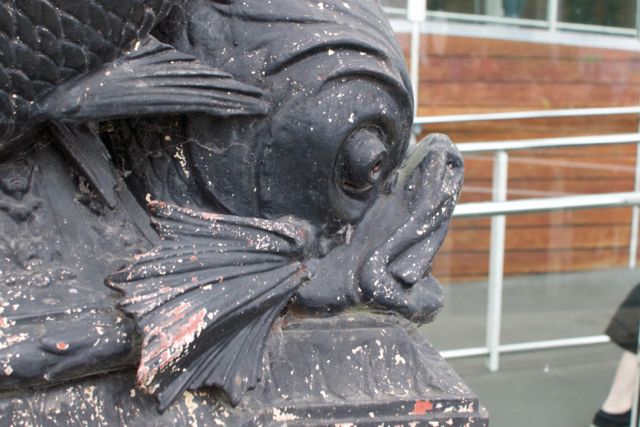 It was interesting (and a little reassuring) seeing how secure they keep this attraction. In addition to going through regular security screening like at a theme park entrance, the staff also walked through each car between unloading and loading with mirrors to check for anything unsavory left behind.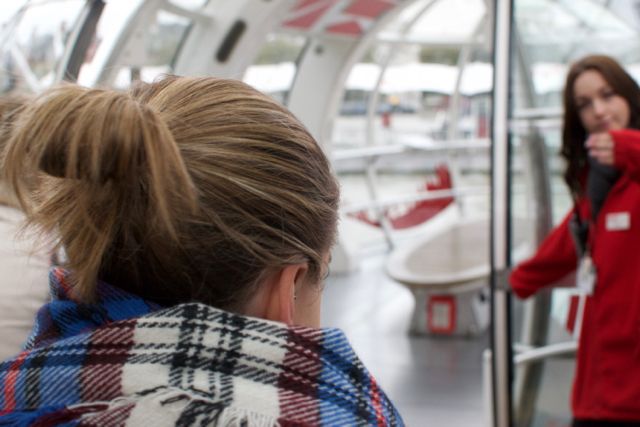 The individual cars on the ferris wheel are enormous (I think each one fits up to 25 people).
We grabbed seats upon entering—though we knew that we'd be standing for most of the go-around so that we could take in all the views.
The doors to our car closed, and we were off. The staff at the London Eye definitely seems to have the loading and unloading process down to a science. The wheel never stopped moving as people got off and on. Each guest rides for one full rotation, which takes about 30 minutes to complete. As we looked out at the Thames, we prepared to see the entire city—which seemed like the perfect way to really start our trip!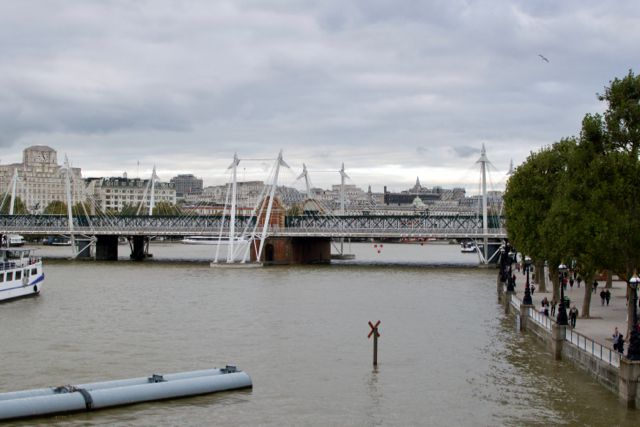 Previous Post | Next Post
Table of Contents
Support the Wandering Mouseketeers and get yourself a little something! Do your online shopping via our Amazon link!
Follow



Share