Chapter 32
Obstructions and Projections
---
Previous Post | Next Post
Table of Contents
We were going to head back to the Magic Kingdom for a little while before calling it a day. We probably wouldn't have park hopped again had we not been staying on the monorail loop, but we figured why not?
At the TTC, we were diverted to the ferryboat because there were more construction disruptions on the Magic Kingdom line.
We never love taking the ferryboat, but at least there were cool nighttime views.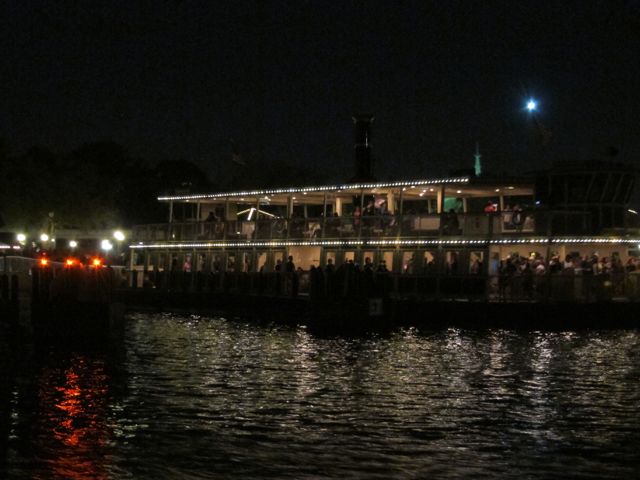 There were large crowds gathered around Town Square because the parade was about to start. We actually found that the area next to the stairs allowed for parade viewing without having staked out a spot in advance.
We didn't plan on a proper viewing of the Main Street Electrical Parade while we were here, but this was a good compromise that didn't take a bunch of extra time or planning.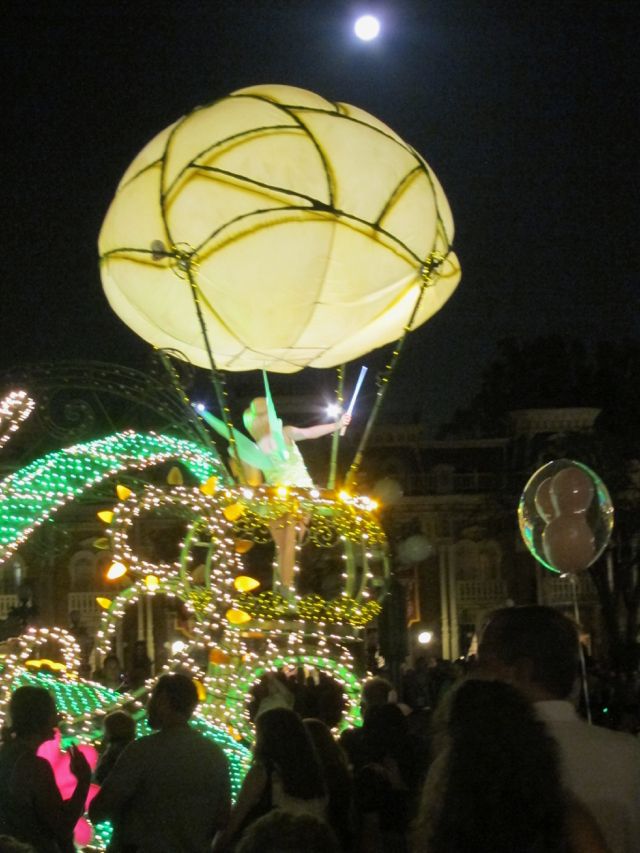 Okay, so the view wasn't exactly unobstructed, but it still worked.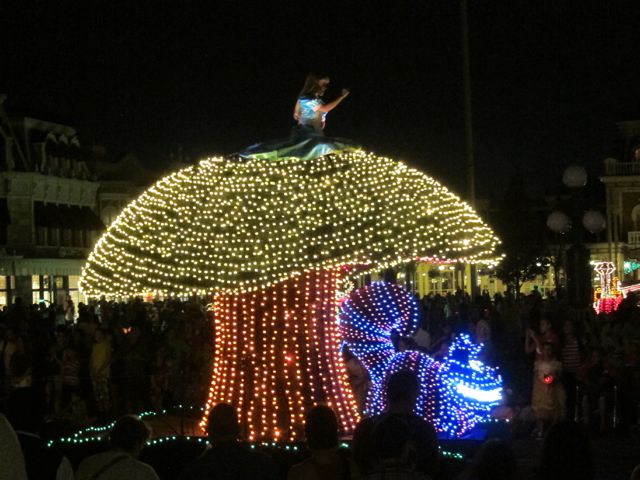 After the parade, we moved to the hub and found spots to watch Celebrate the Magic.
This was our first time seeing a Magic Kingdom projection show, and it was really fun.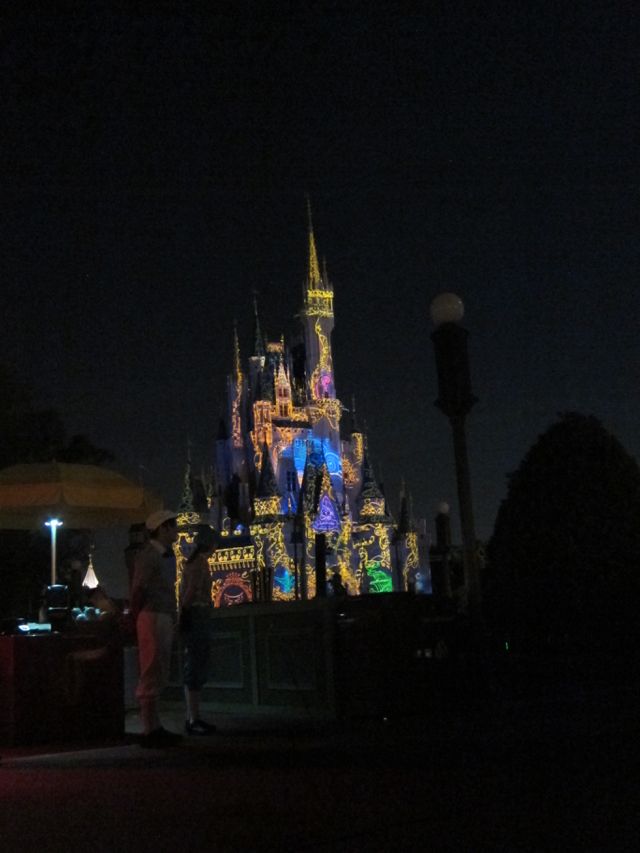 We didn't need to stay for another viewing of Wishes (and we were super tired), so we left the park and didn't have an issue grabbing the monorail back to the Contemporary because most guests were still in the park to watch the fireworks.
This was our last night at Bay Lake Tower, so we took advantage of the opportunity to use the hot tub again and then turned in relatively early.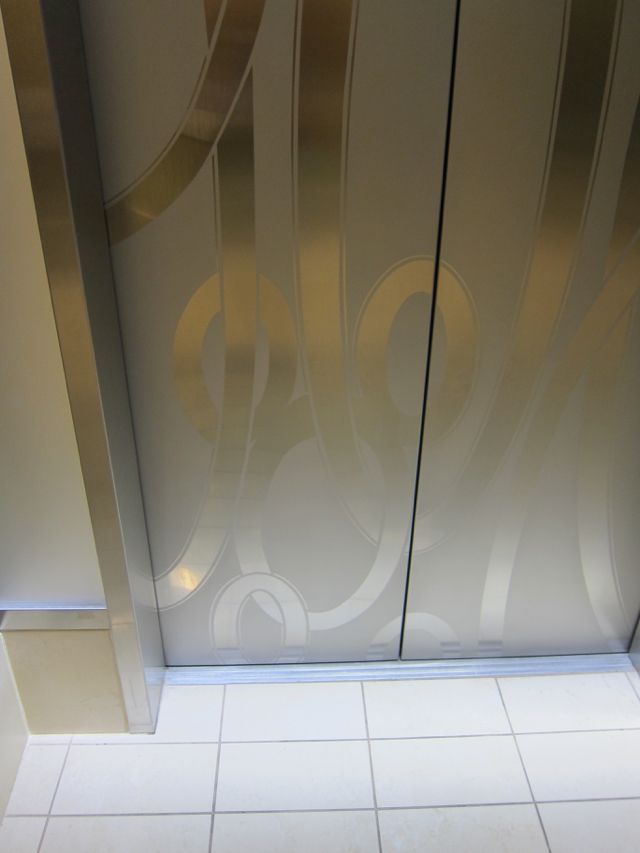 It had been a really nice anniversary in one of our favorite places, and it was the perfect way to celebrate a decade of being together.
Previous Post | Next Post
Table of Contents
Support the Wandering Mouseketeers! Do your online shopping via our Amazon link!
Follow



Share