Chapter 31
Canadian Cooking
---
Previous Post | Next Post
Table of Contents
We went to Epcot for dinner, of course.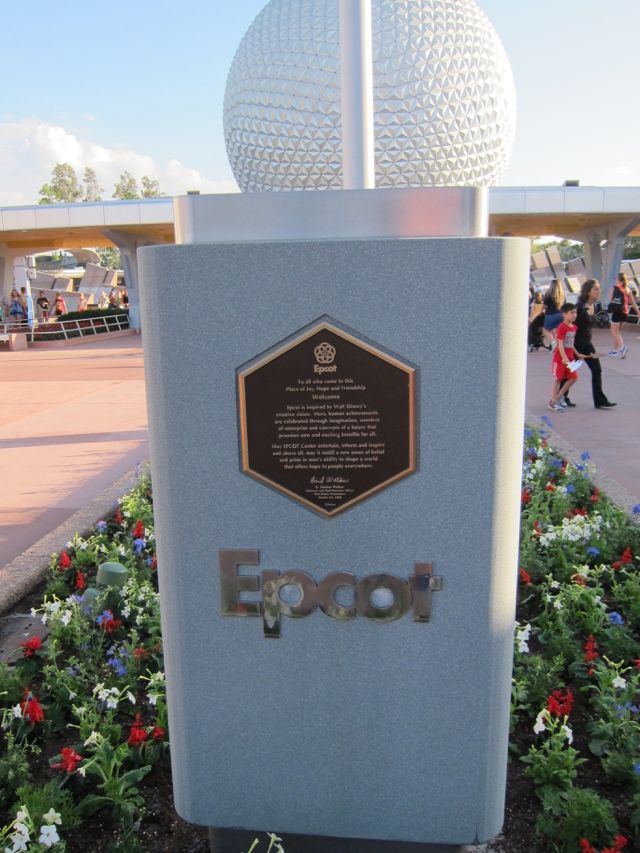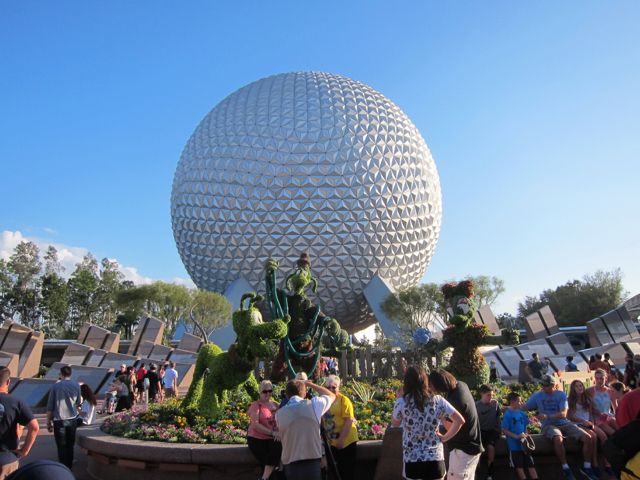 But what restaurant were we going to grace with our presence?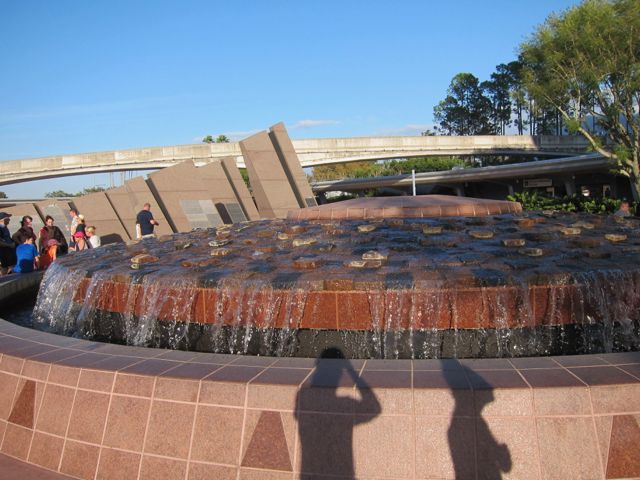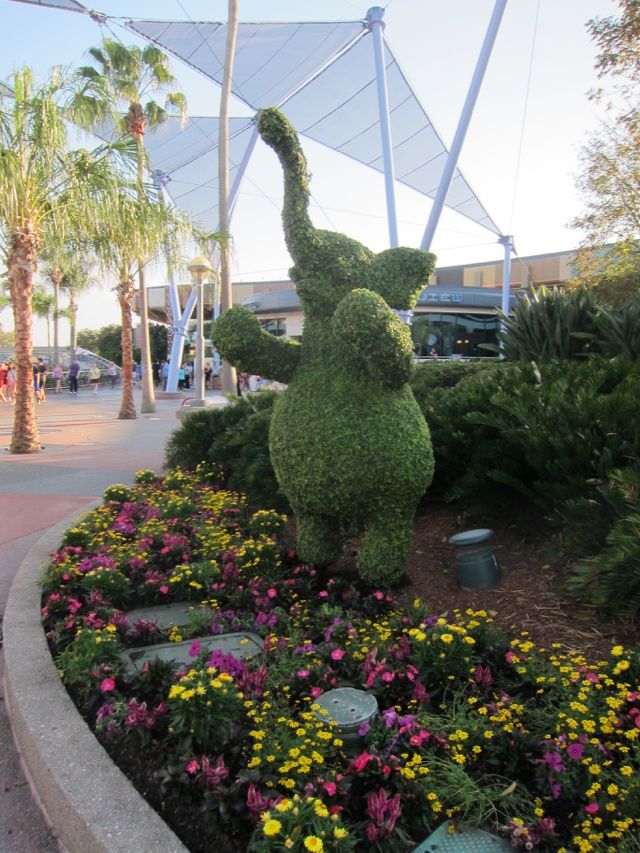 Club Cool, of course (for a feast on soda).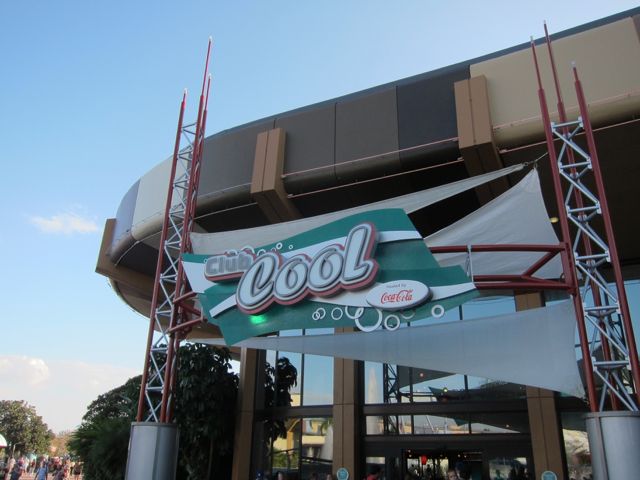 Lies. We went into World Showcase.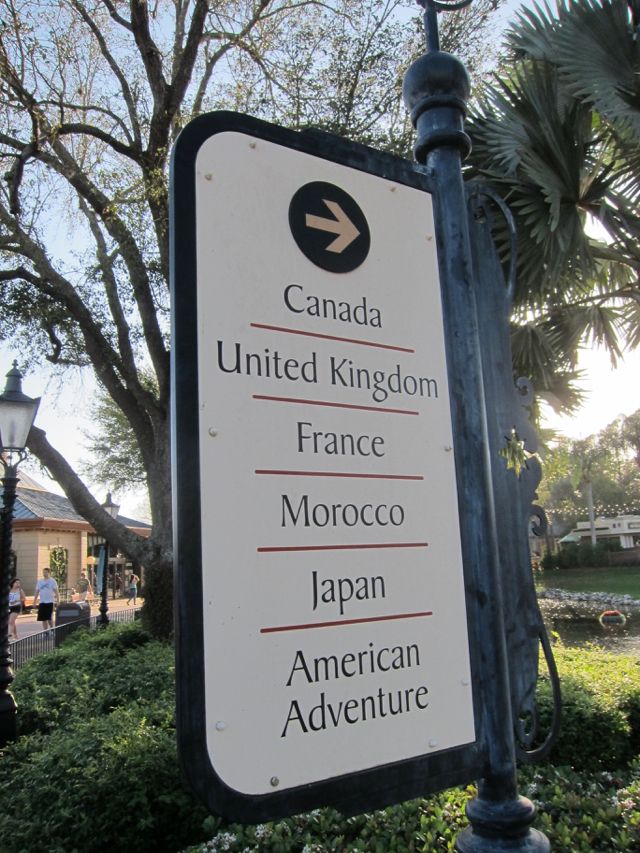 Love these Bambi topiaries.
We were going to Le Cellier!
It's funny how the entryway to this restaurant is at the top of the ramp down into the gardens. We'd gone down the ramp many times before, but this was only our second time ever eating here.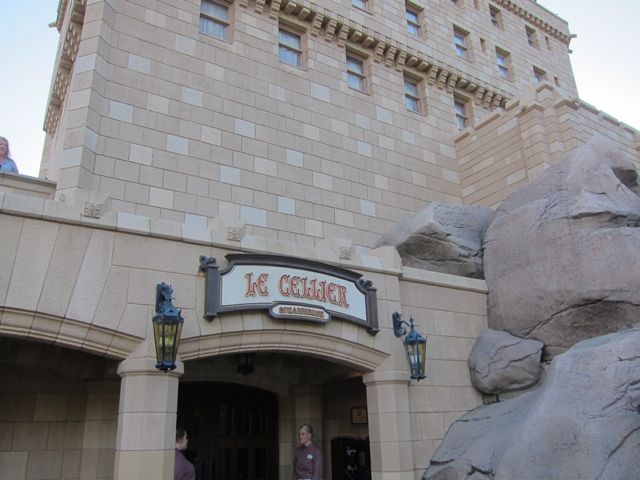 The last time we'd dined here, the hosts asked us some trivia questions while we waited. This time, we just got seated quickly (so we couldn't complain!).
The menu hadn't changed much since 2012, and we were glad, because we knew what we wanted.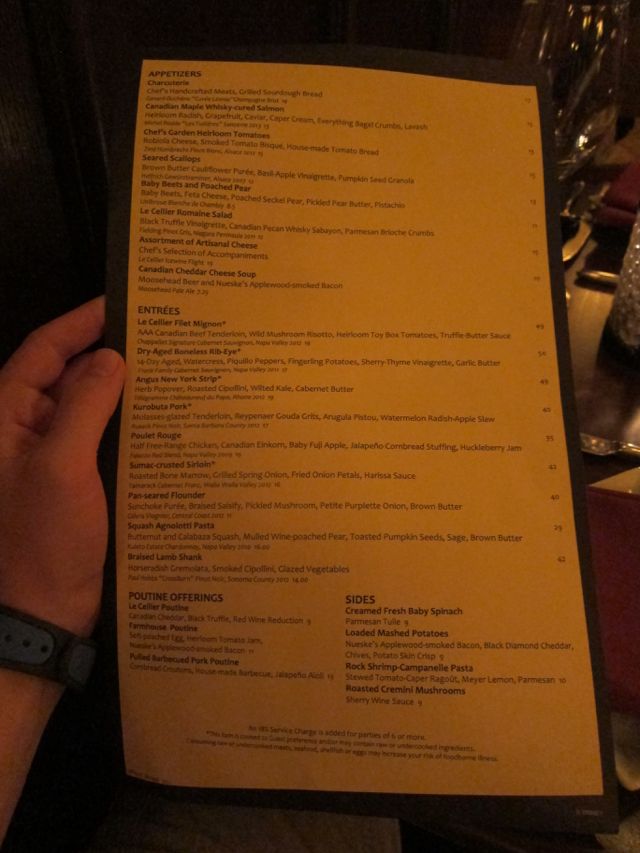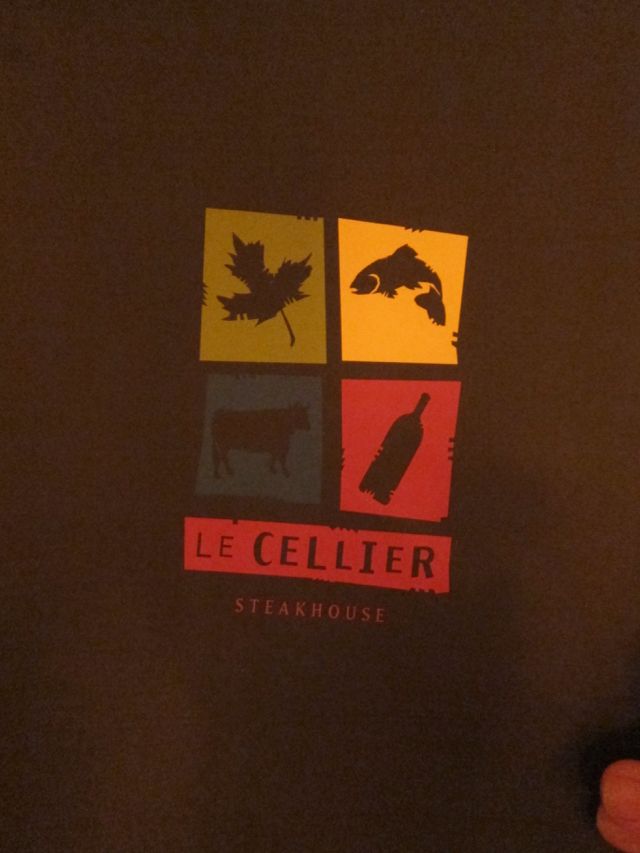 We placed our order pretty quickly.
Of course, one of the things we were most excited for was the bread.
And we got some Canadian Cheddar Cheese Soup to dip it in!
Then we split the Wild Mushroom Filet Mignon.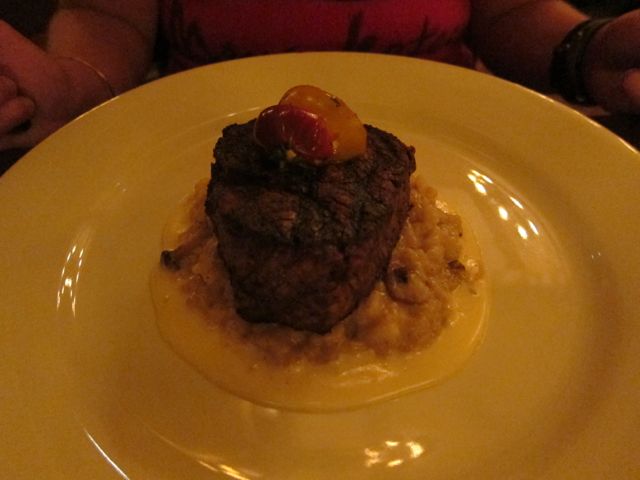 Overview of Le Cellier Dining Experience
Service: No issues. We were happy with everything. 4.5/5
Atmosphere: I still really like this restaurant's ambience. It's very cozy. 4.5/5
Food: I've heard complaints about the overpriced but "mediocre" food here, but we always really like it. It is occasionally a little over-salted, but it's also really yummy. 4.5/5
First Visit?: No
Will Return?: We will definitely come back for another special occasion sometime. Since going this time, however, we've also been to Epcot during Food and Wine and gotten the opportunity to eat our favorites at the Canada kiosk without paying quite as much.
Back out in Canada, the gardens continued to look very pretty.
The sun was setting on the park, and dusk was lovely.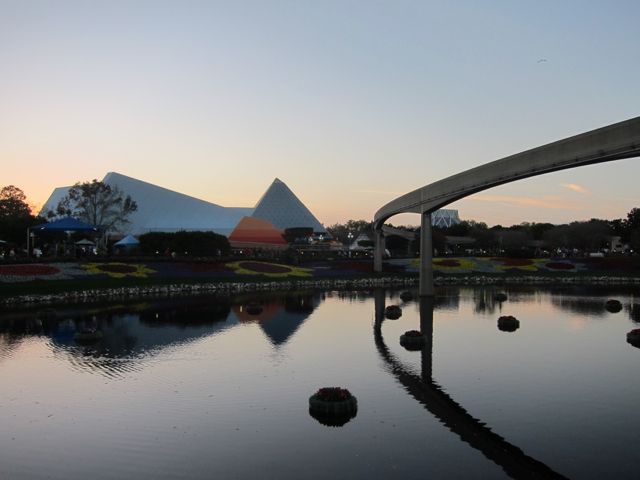 We realized soon after leaving the restaurant that I'd lost my Fitbit (this was before the days of having an Apple Watch), so we went back to the host and asked if they could find it. Though they went back to our table and supposedly looked around for us, they came up empty. Definitely a bummer losing the little $100 dongle, but we tried not to dwell on it and let it ruin the night.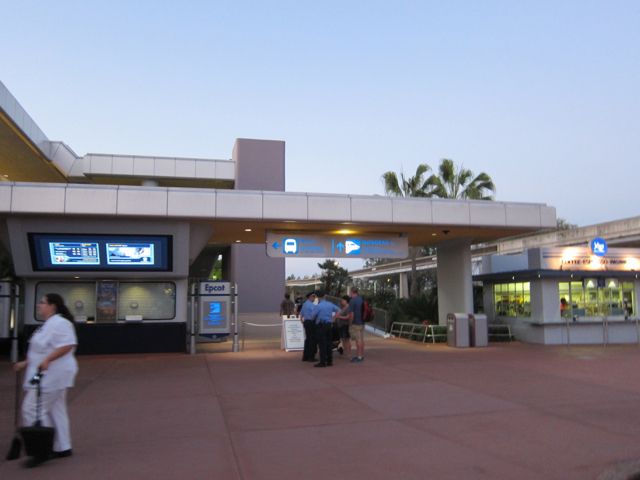 As we exited Epcot, we stopped at the Lost and Found to fill out a report in case they found it later, but our hopes weren't too high.
Still they had found my one glove the time I lost it at Disneyland, so we knew their system did work!
Previous Post | Next Post
Table of Contents
Support the Wandering Mouseketeers! Do your online shopping via our Amazon link!
Follow



Share