Chapter 34
Kiosk Cuisine
---
Previous Post | Next Post
Table of Contents
The Seas with Nemo and Friends was our next stop.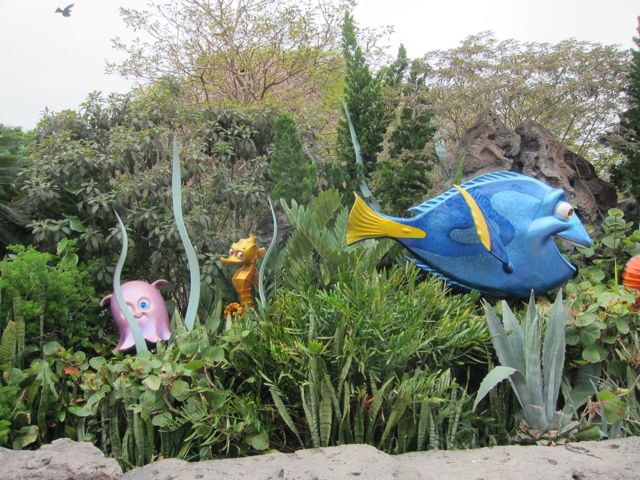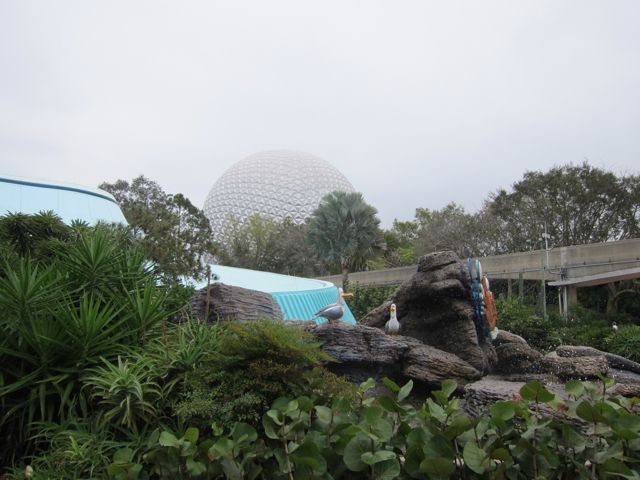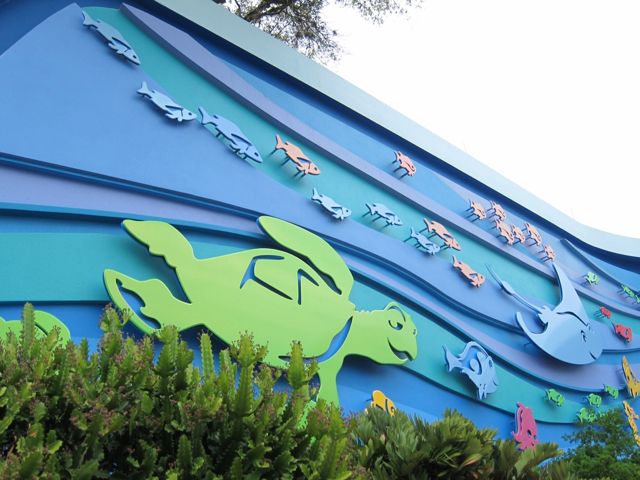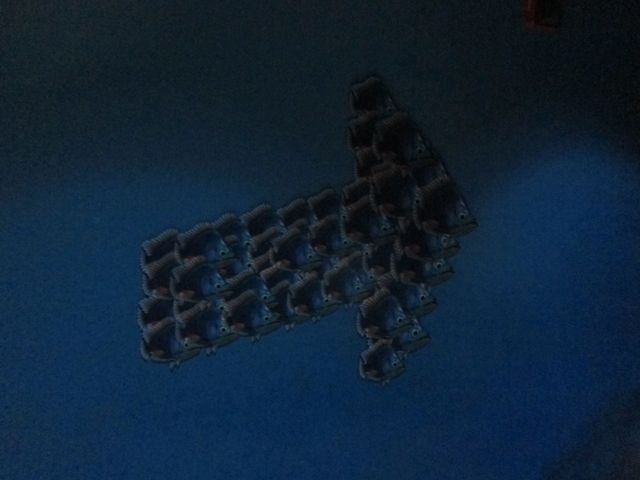 We went and checked out the manatees. They're always super interesting.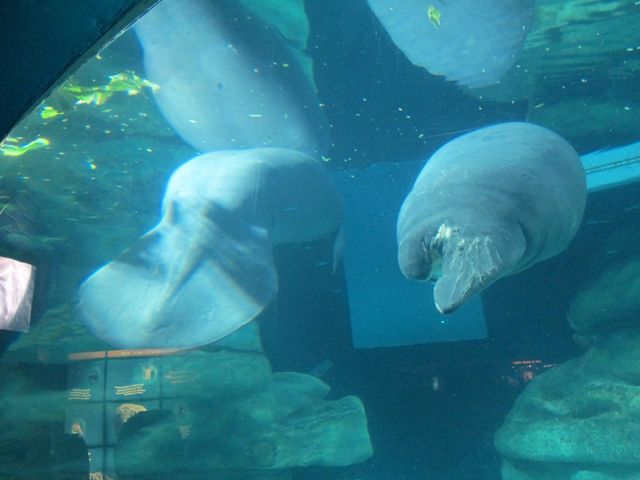 It's tough to get any good pictures of the animals in the tanks, but here's a fun pic of one of the sea turtles.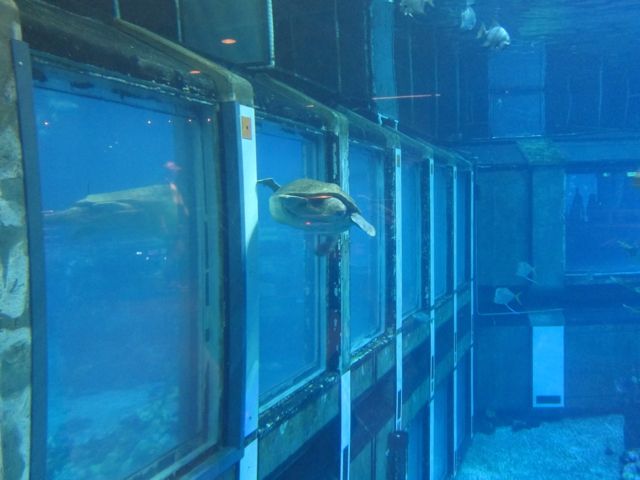 Next, we walked through the butterfly garden again.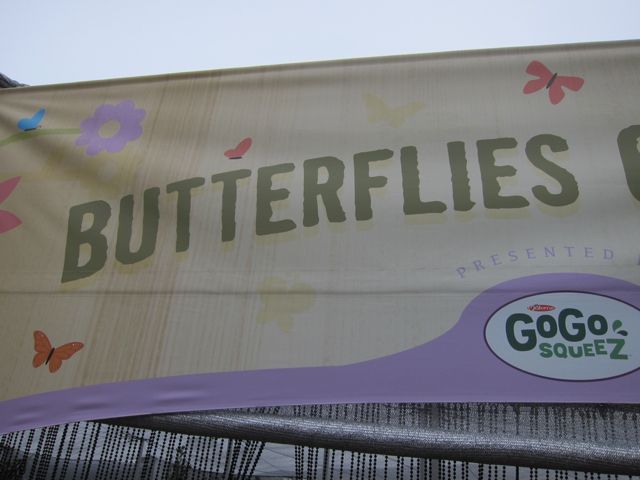 I love that they all hatch from their cocoons in the tent.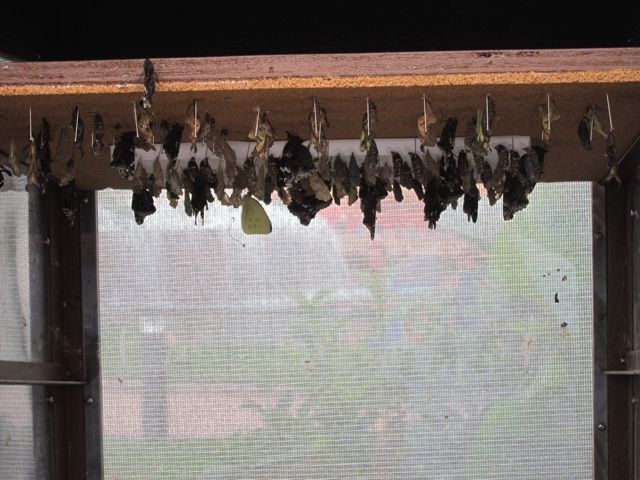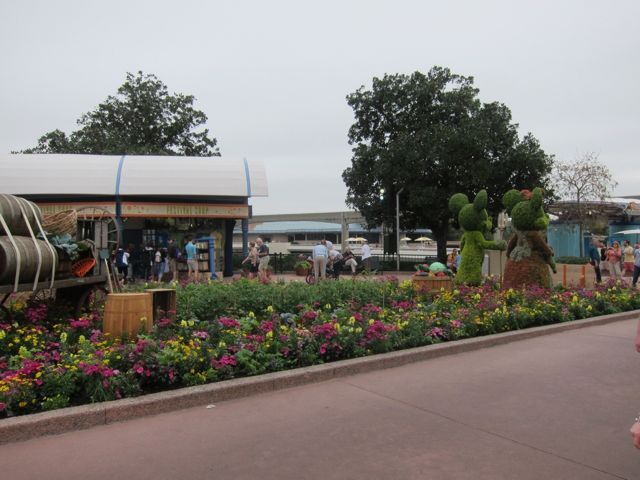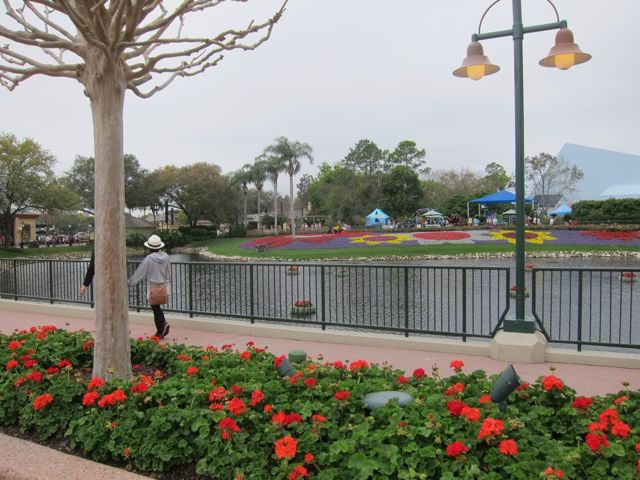 We headed to World Showcase next.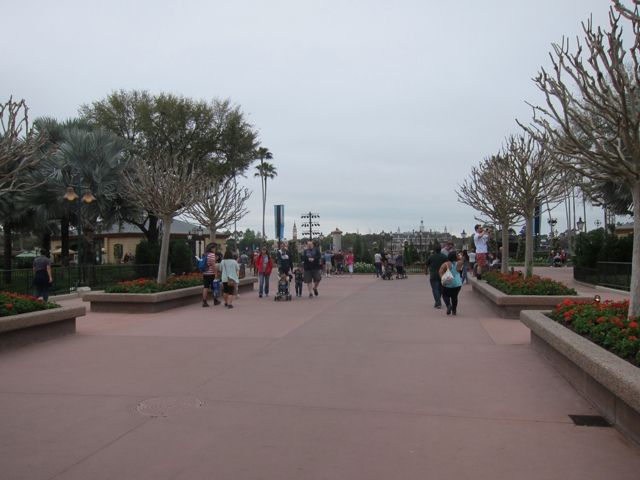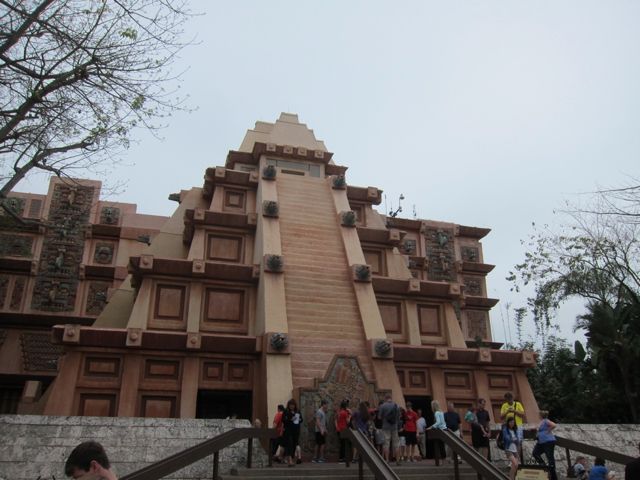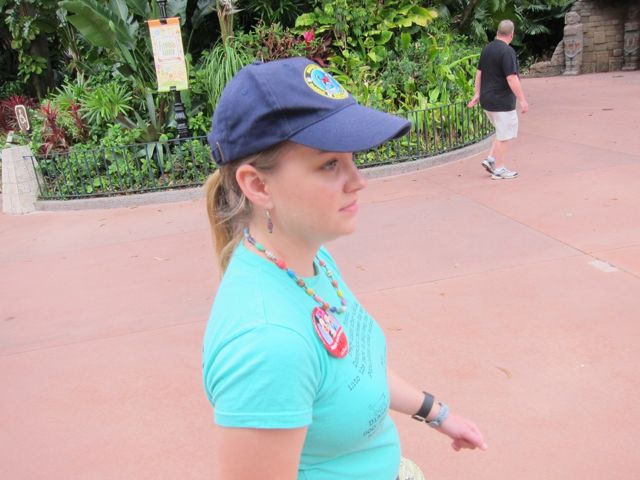 The mariachi band was playing outside La Cantina.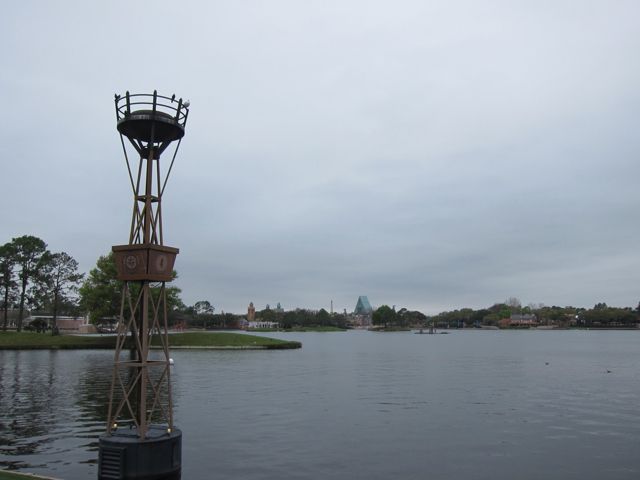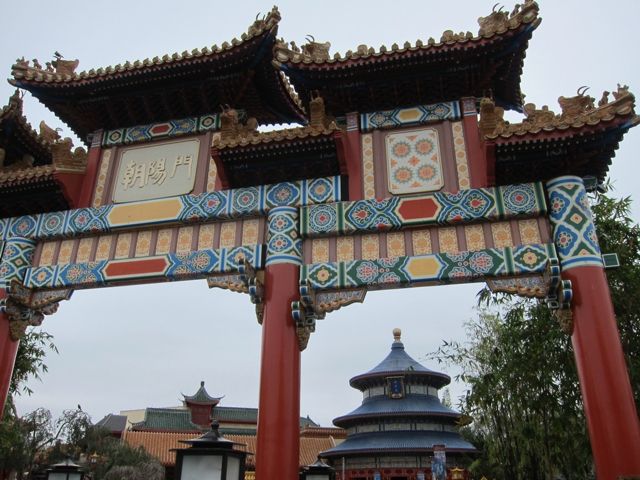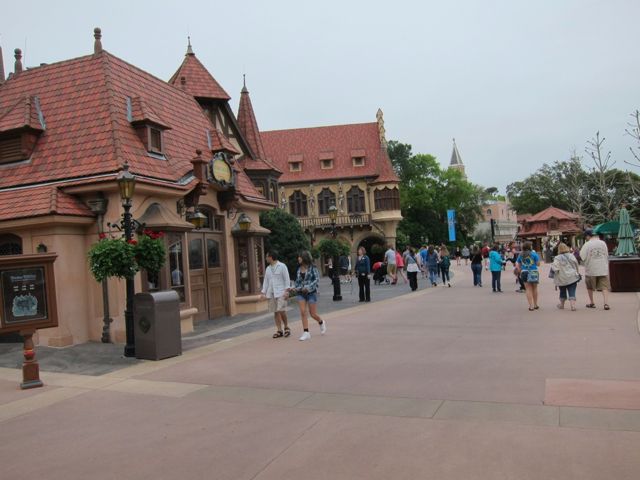 It was time for us to try our first taste of the Flower and Garden Festival food kiosks. We went to the Primavera Kitchen outside Italy and ordered the Cheese Manicotti (egg pasta stuffed with mozzarella, ricotta, parmesan, tomato sauce, and béchamel).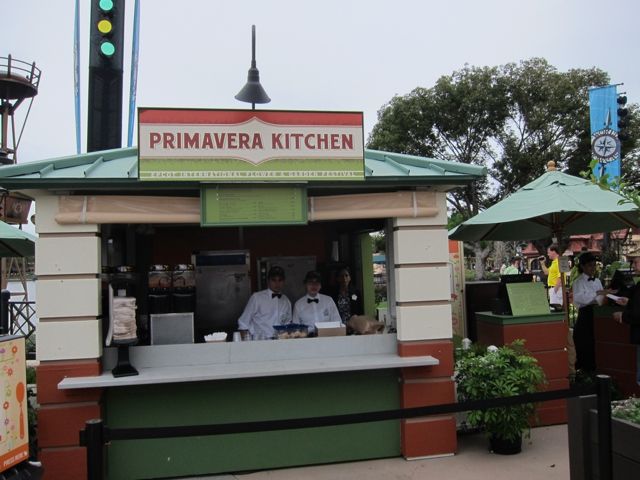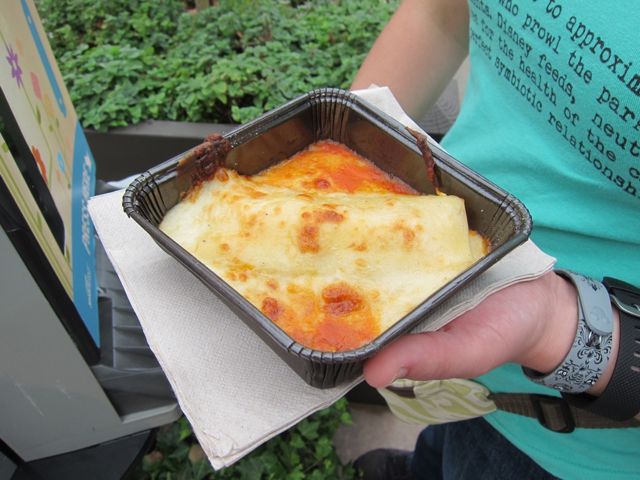 I was a little torn about this first entree. It was good, definitely, but it tasted just a little bit like a microwavable frozen dinner (and it was definitely packaged like one). I was excited to try some of the other booths that were a little more unique.
Here are some more pictures of Italy.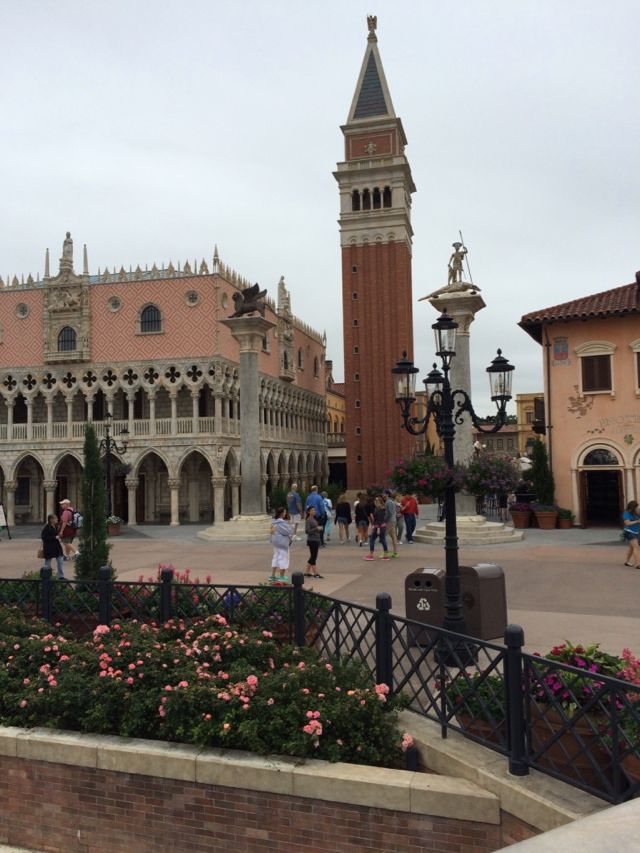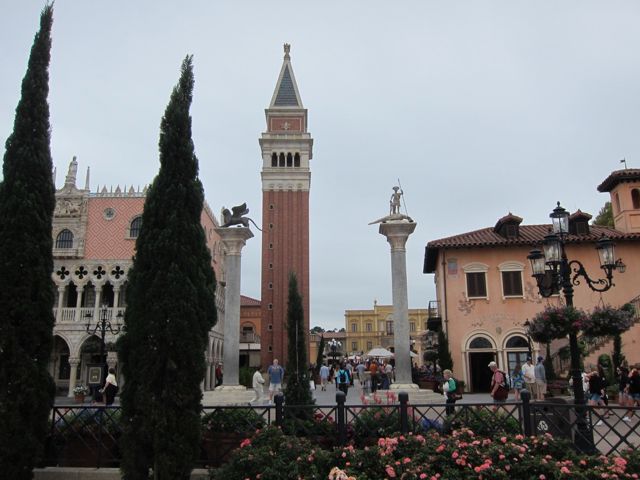 Here's a bird.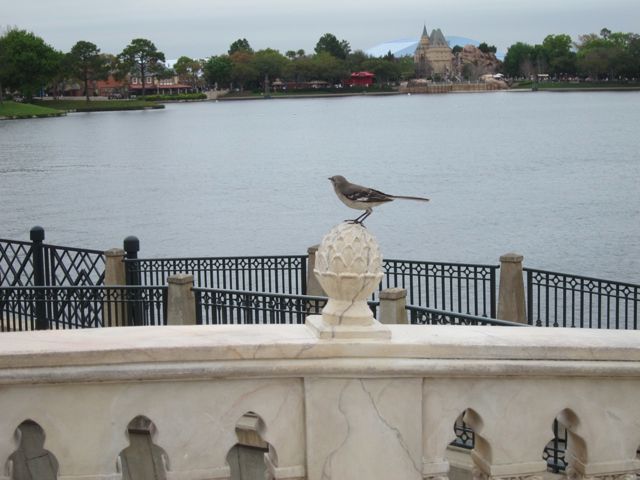 Over in America, the aroma of The Smokehouse was wafting strongly across the entire pavilion, and it smelled delicious!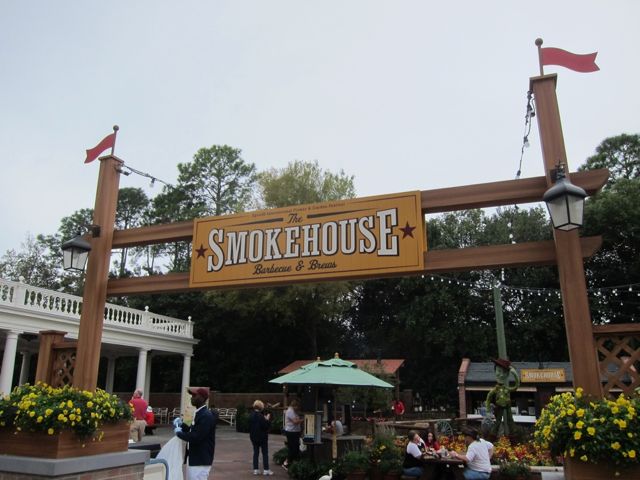 We ordered two different food items. First was the Beef Brisket Burnt Ends Hash (with white cheddar fondue and pickled jalapeños).
And second was the Smoked Debreziner Sausage (with house-made kraut and mustard).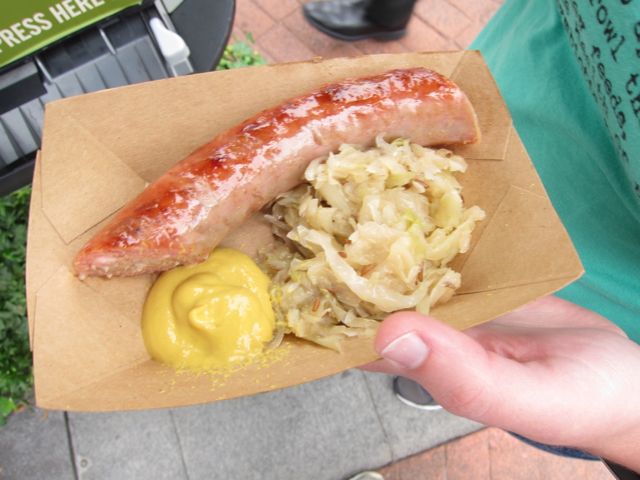 Both of these items were so good. I love that the America pavilion gets a restaurant that actually represents one of our country's best cuisines during the various Epcot festivals (as opposed to the crappy standard theme park fare found at Liberty Inn during the rest of the year). Since this location is a little more permanent than the various kiosks, I really just wish it would be open year-round.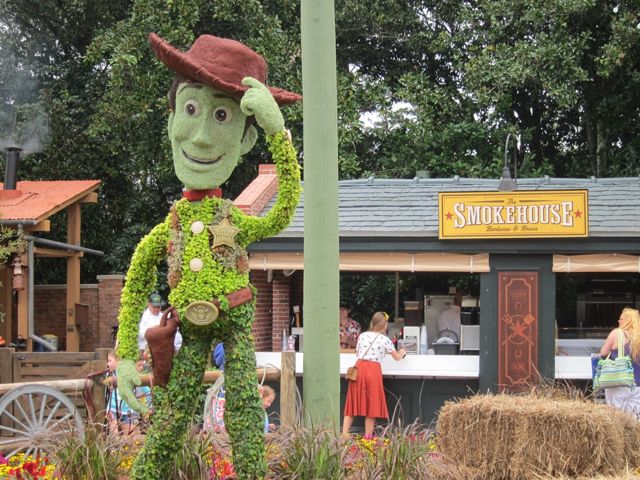 Look at this lovely flower.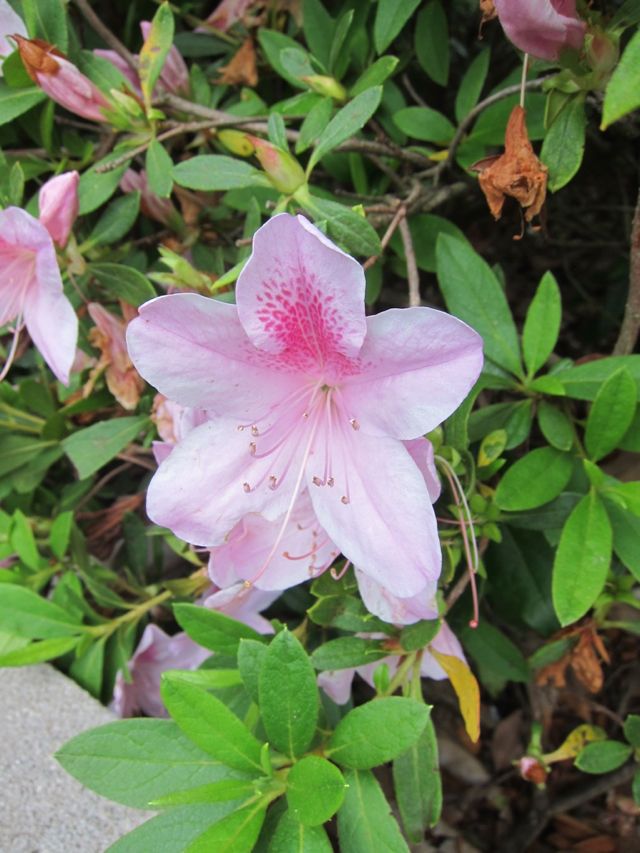 And these lovely ducks.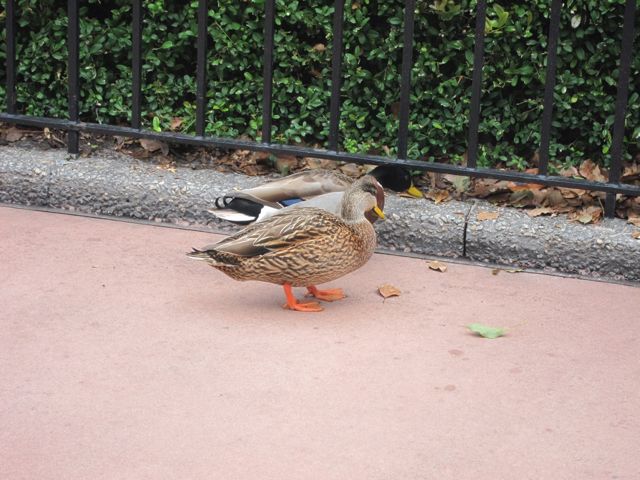 Japan was next.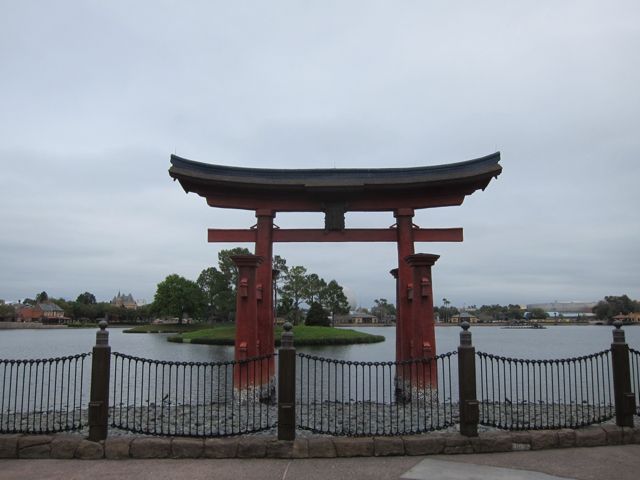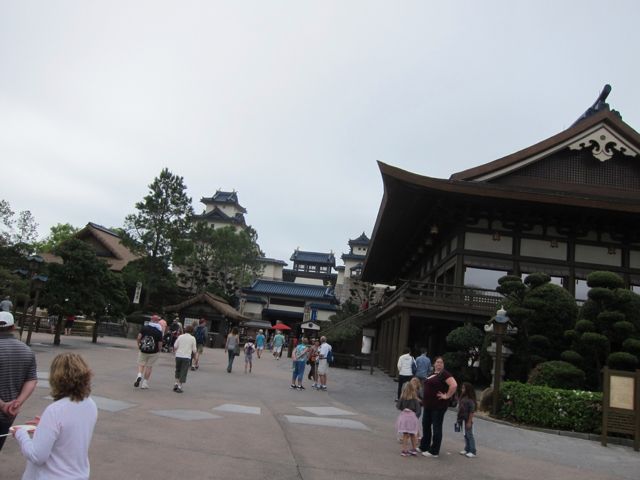 The Hanami kiosk was probably best known for its Frushi (fresh pineapple, strawberry, and melon, rolled with coconut rice, topped with raspberry sauce, sprinkled with toasted coconut and served with whipped cream on the side).
This sweet treat was definitely unique and fun (though I do think that its appeal is driven mostly by its look).
Next, we went to Botanas Botanico — which I think was a sort of generic Latin American booth.
We opted for the Cachapa con Queso (Venezuelan sweet yellow corn pancake).
This was super tasty and very different from anything else we had ever tried.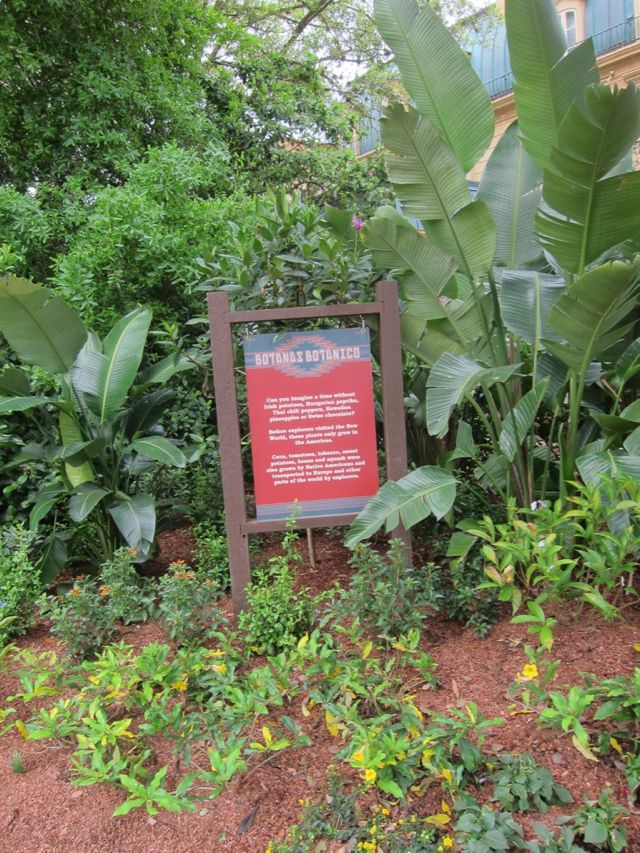 At this point, we were very full from our trip around the world, and we decided to call it quits for the time being when it came to eating at the various kiosks.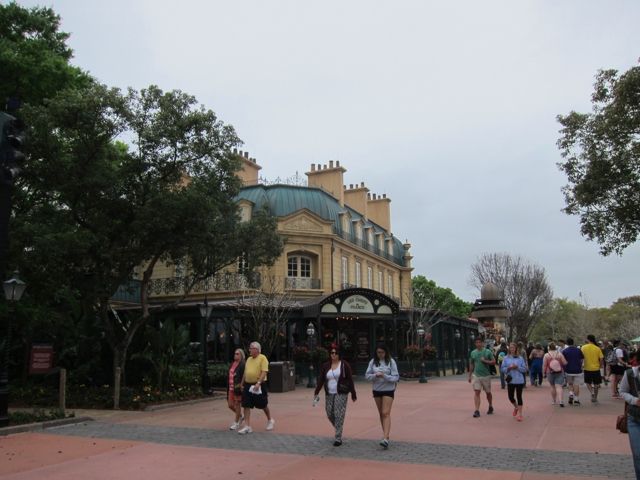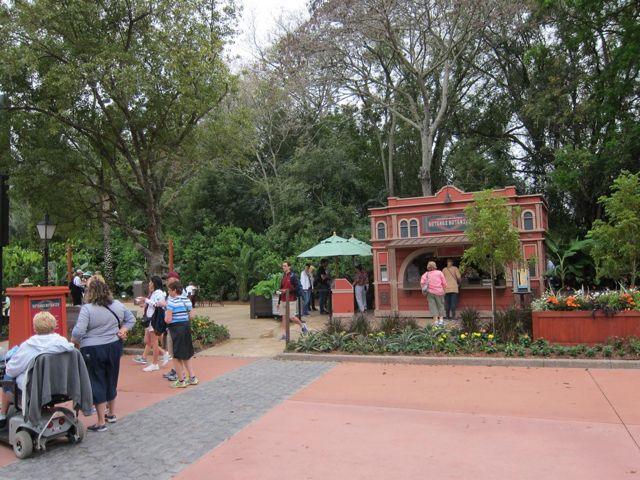 We completed our walk around World Showcase, with non-culinary stops in the U.K. and Canada.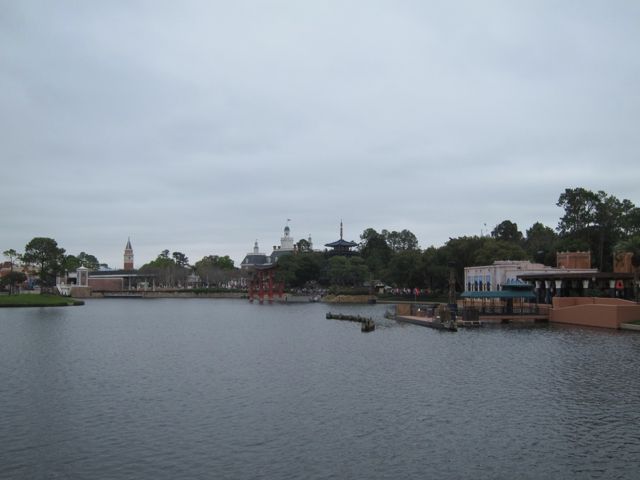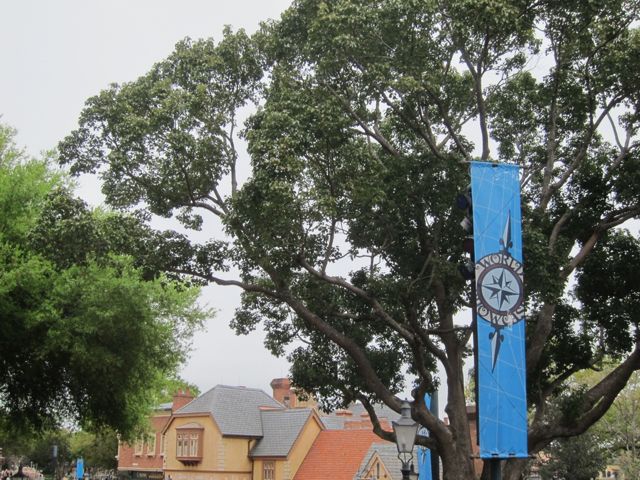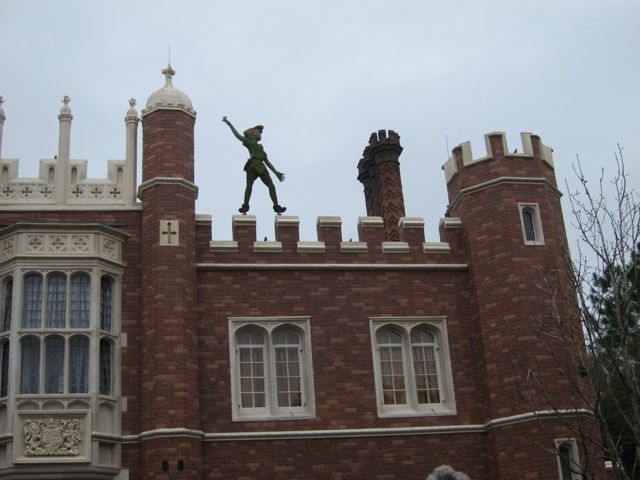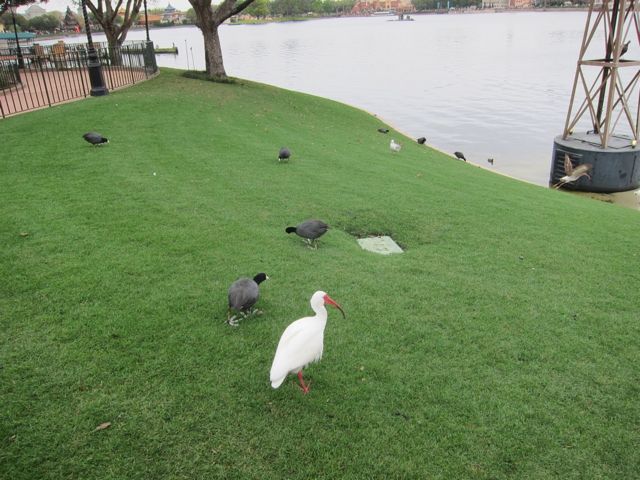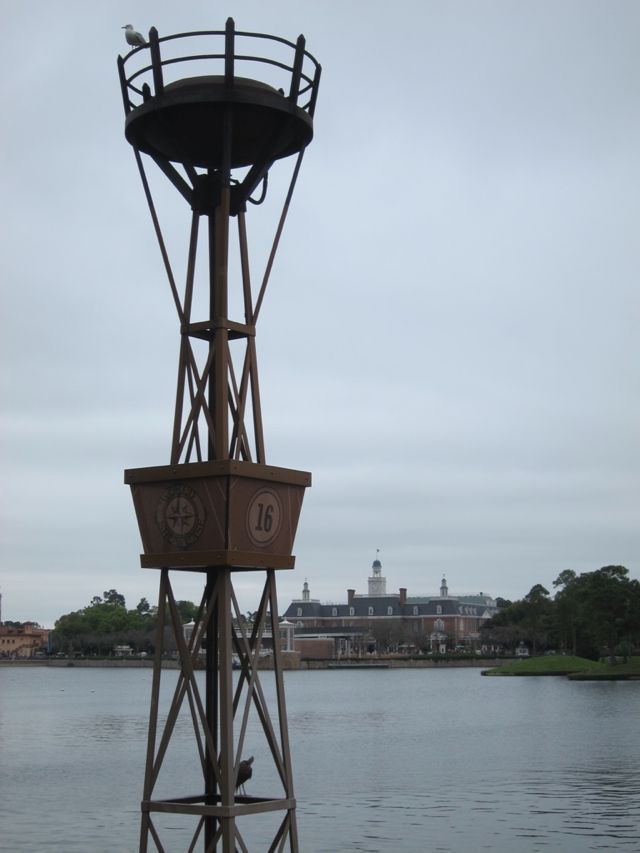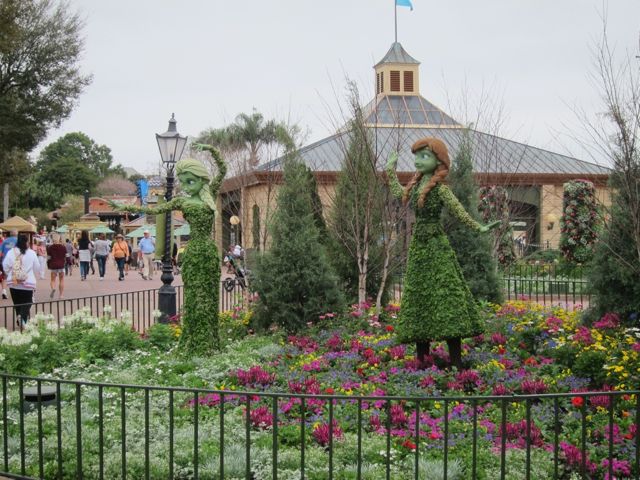 Finally, we made it back to the promenade separating World Showcase from Future World.
Previous Post | Next Post
Table of Contents
Support the Wandering Mouseketeers! Do your online shopping via our Amazon link!
Follow



Share