Chapter 35
Stupid Judy, Stupid Energy!
---
Previous Post | Next Post
Table of Contents
Having eaten a whole mess of food from various exotic places, we returned to Future World and got some samples at Club Cool.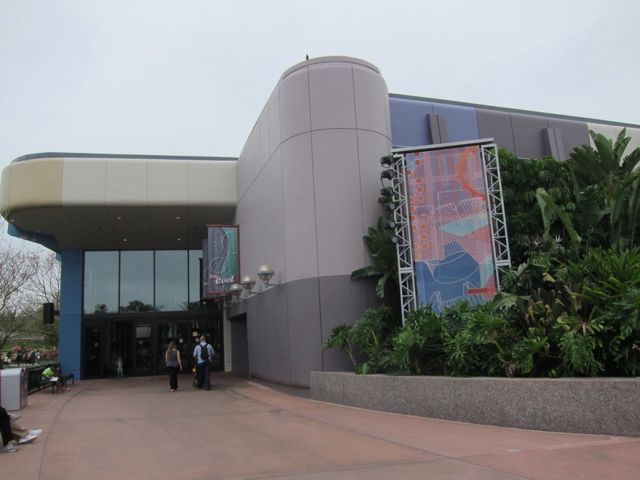 It wouldn't be a modern Disney event if they didn't try to incorporate Cars somehow.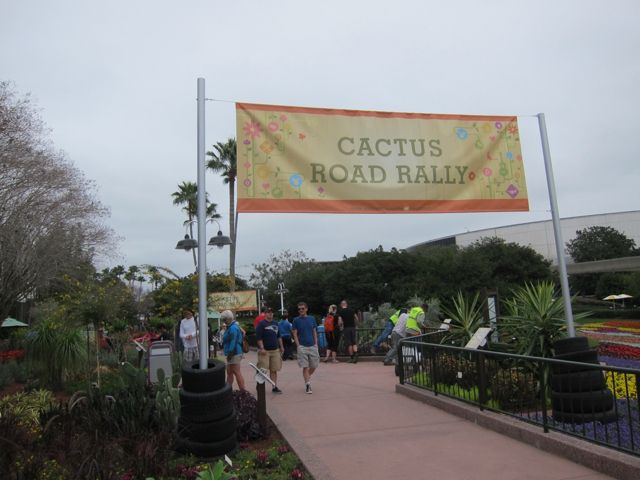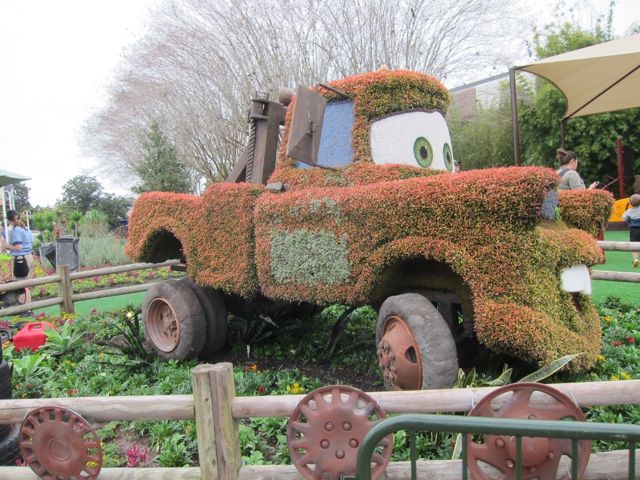 The attractions we've never done at Walt Disney World are becoming fewer and farther between, but we had never taken the 45-minute trip on Ellen's Energy Adventure. Since we knew its days were (and are) potentially numbered, we thought it was time.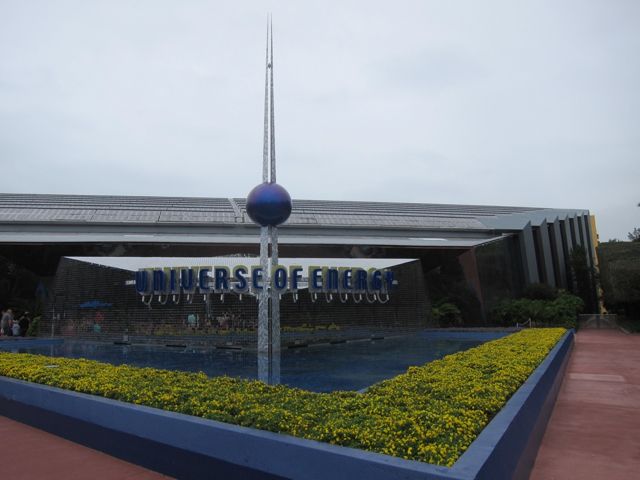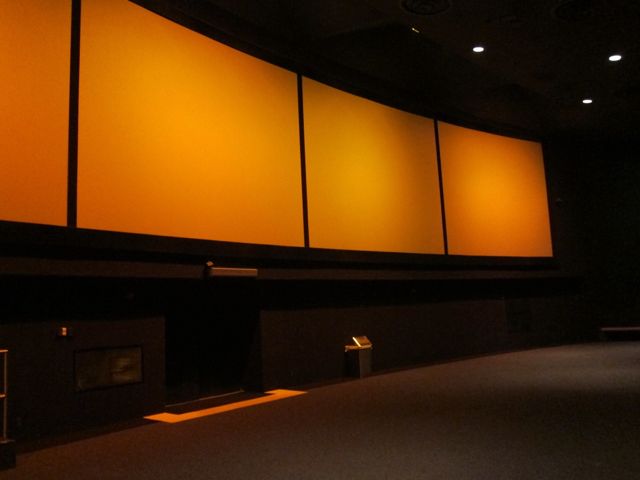 I'm a fan of both Ellen and Bill Nye, so I thought their pairing was fun.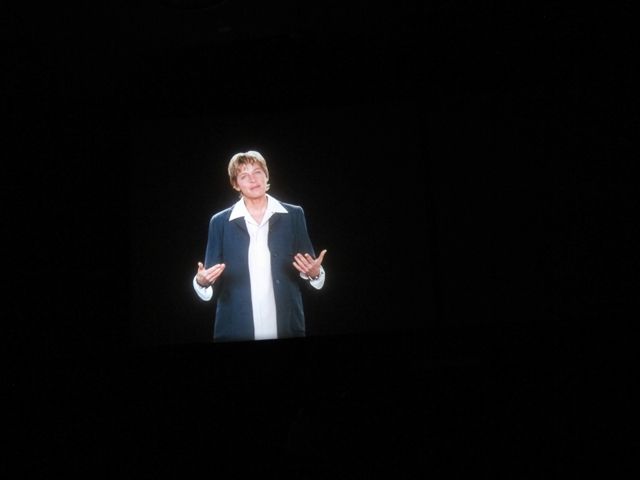 These vehicles are actually pretty impressive with their sheer size.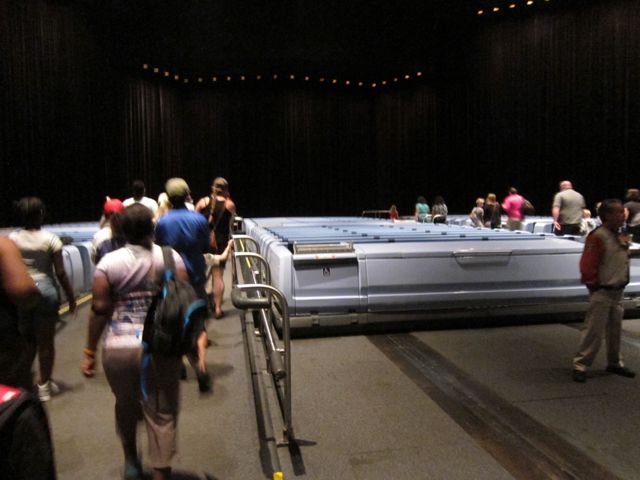 So, I thought this attraction was a lot of fun. Yes, it's probably about 20 minutes too long, and yes, some of its information is a bit dated, but it honestly provided a solid look at the state of energy around the world. We actually didn't realize there would be dinosaur animatronics, and we were particularly surprised to realize that they are exact replicas of the dinos from Disneyland's railroad. I think Tracy fell asleep on the attraction about 25 minutes of the way in, but I managed to stay awake through the whole thing (and was glad I did!). While this ride probably isn't the most exciting thing in Epcot, I'm glad that it still exists — at least for now! We haven't gone on it again, but we might need to do it on our next trip in case it's our last opportunity to do so before it gets shuttered for good.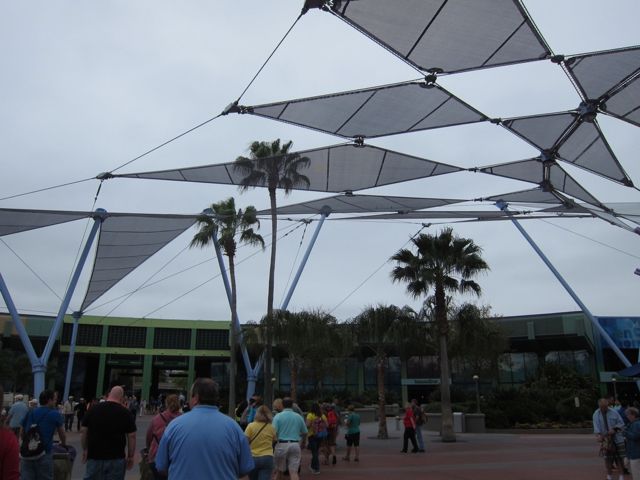 Tracy's Ellen nap had proven we needed some caffeine, so we headed to Starbucks next.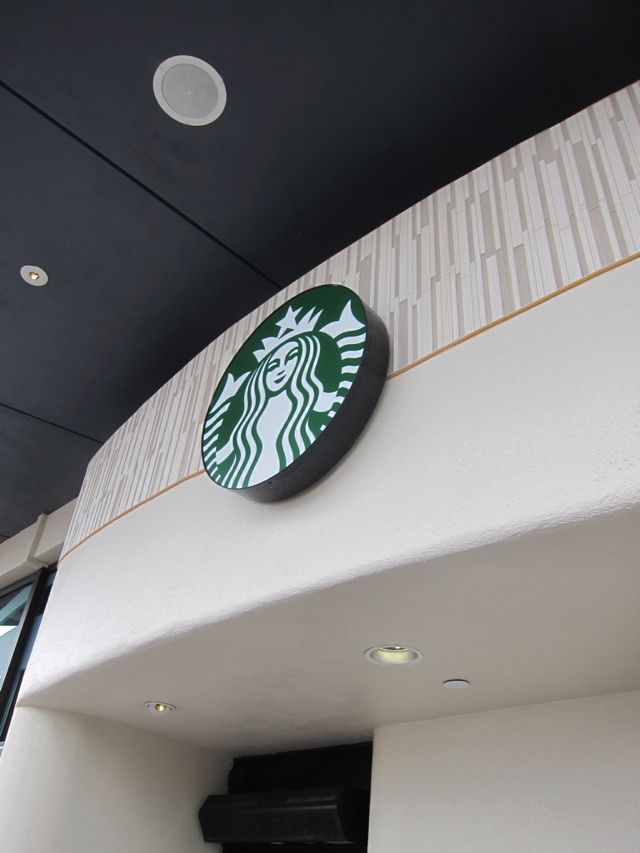 I couldn't tell you what we got because the marked up side of the cup is facing the wrong way, but I just love the Disney hot cups at Starbucks. We have since bought the ceramic mug with this design.
Maybe we were just super unobservant in the past, but neither of us could remember the fountains in Future World "performing" as often in the past as they seem to now. We practically couldn't walk by that area without hearing a song and seeing them go off.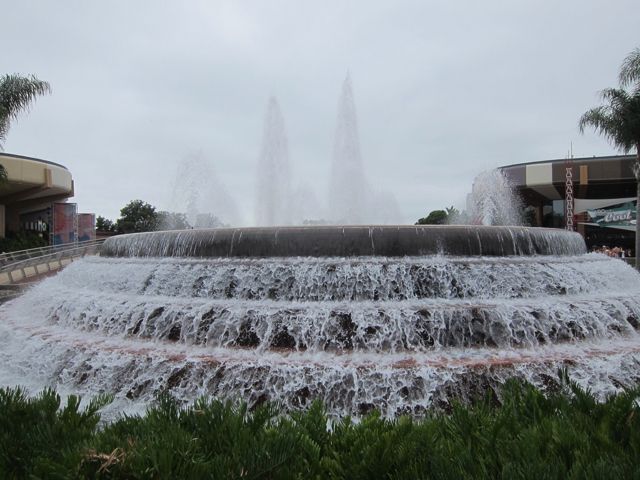 Now, we had done a pretty good job dressing for the weather up until this point. But today had taken a turn to become super chilly, and we were not very comfortable. Both of us had our eye on long-sleeved Epcot tops anyway, and we decided now would be a good time to bite the bullet and buy them.
Tracy opted for a crew-neck (which was obviously designed to be worn as a sweatshirt).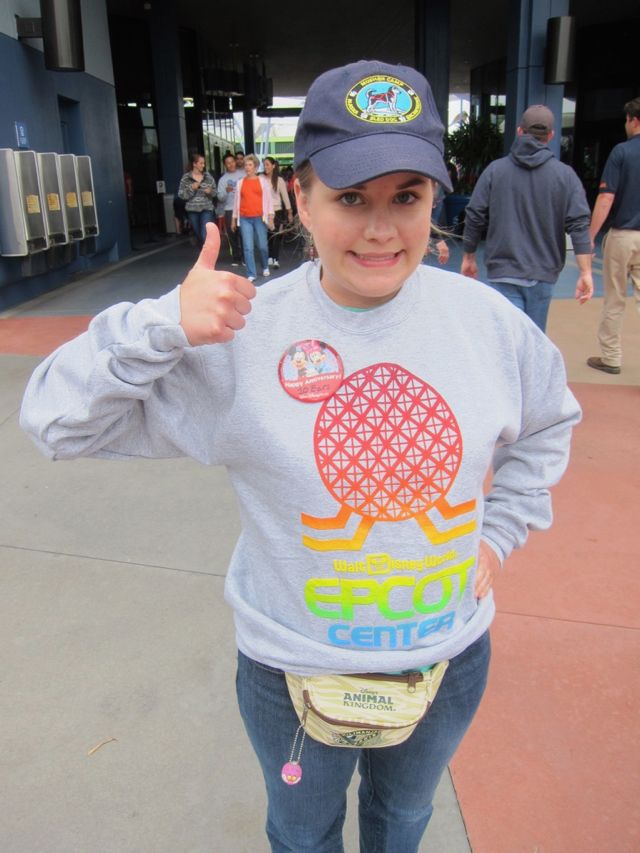 I chose a long-sleeved tee — obviously not designed to be worn as a sweatshirt, but I didn't care because it kept me warm.
We had FP+ for TestTrack next, and I took a lot of pictures this time as we went through the queue and designed our car.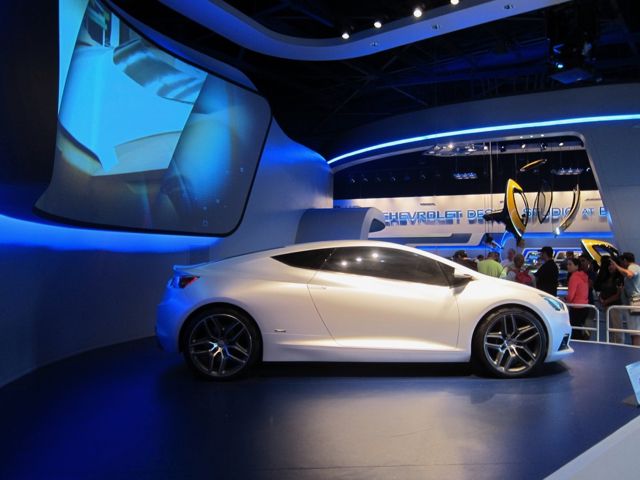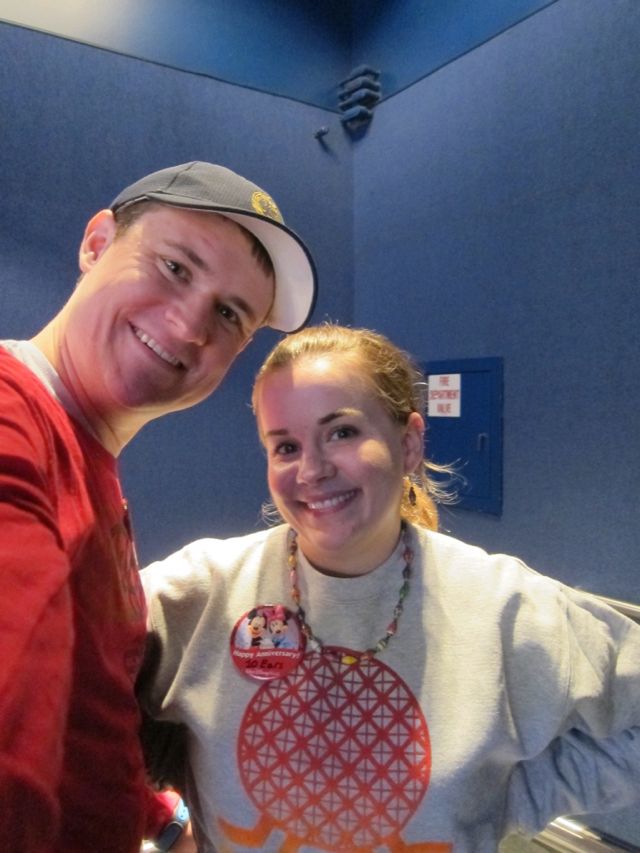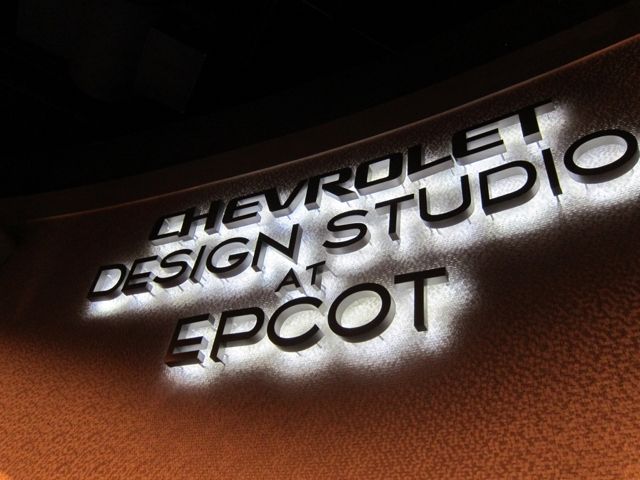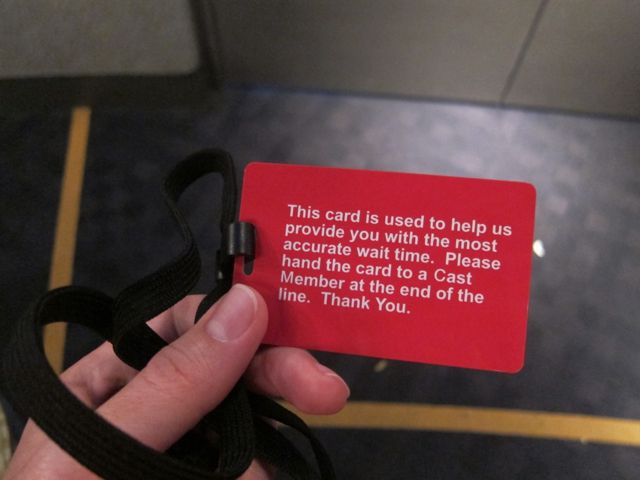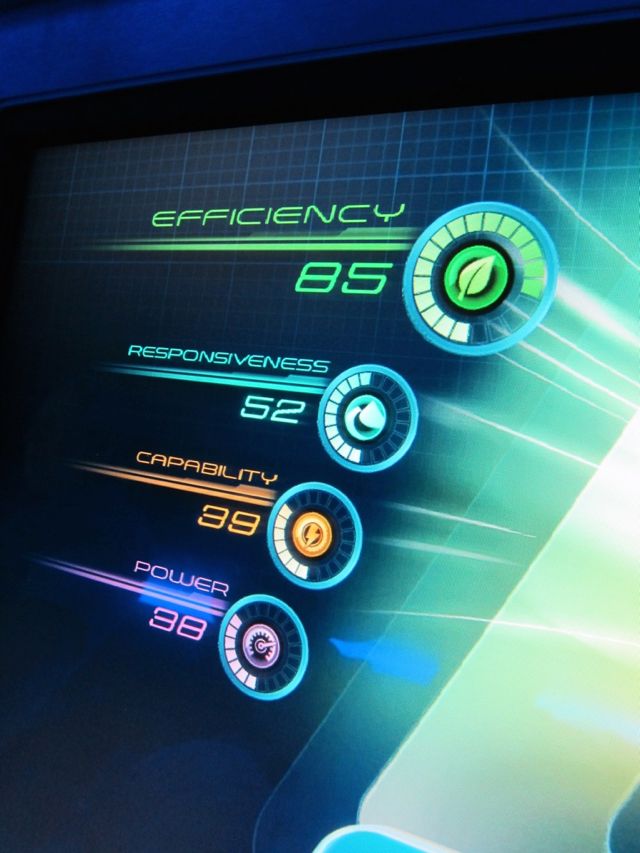 Stupid writing in the way of our faces!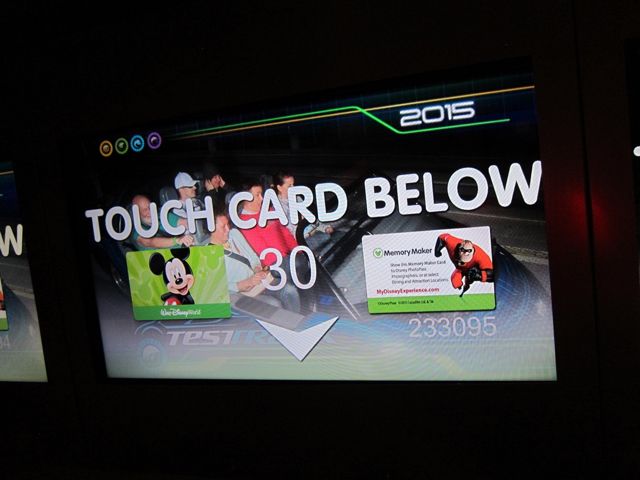 Spaceship Earth is always a good idea.
Especially because Tracy was still apparently cold in spite of her new layer of clothing.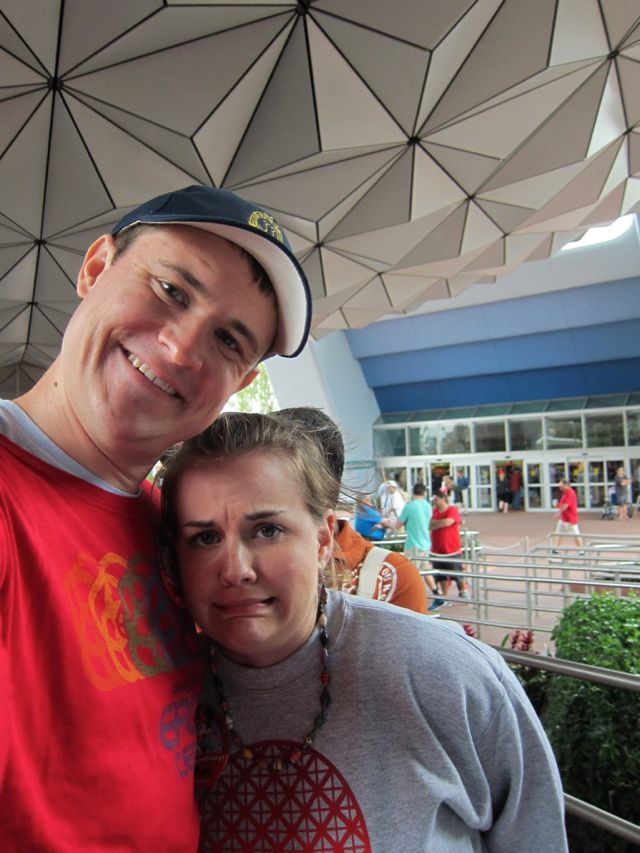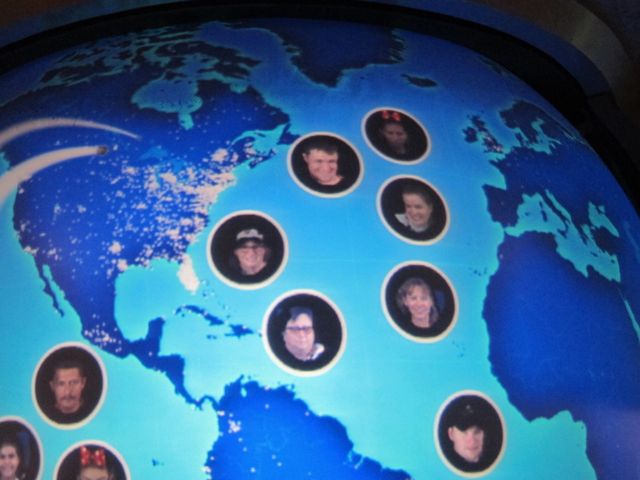 I think we had chosen the Epcot Character Spot as our fourth FP+ using one of the kiosks, so we got to avoid a wait.
It was our first time meeting the characters there since the location had undergone its big redesign. We liked the new backgrounds much more than the old ones, but it's a bummer that you only meet three characters there now instead of four.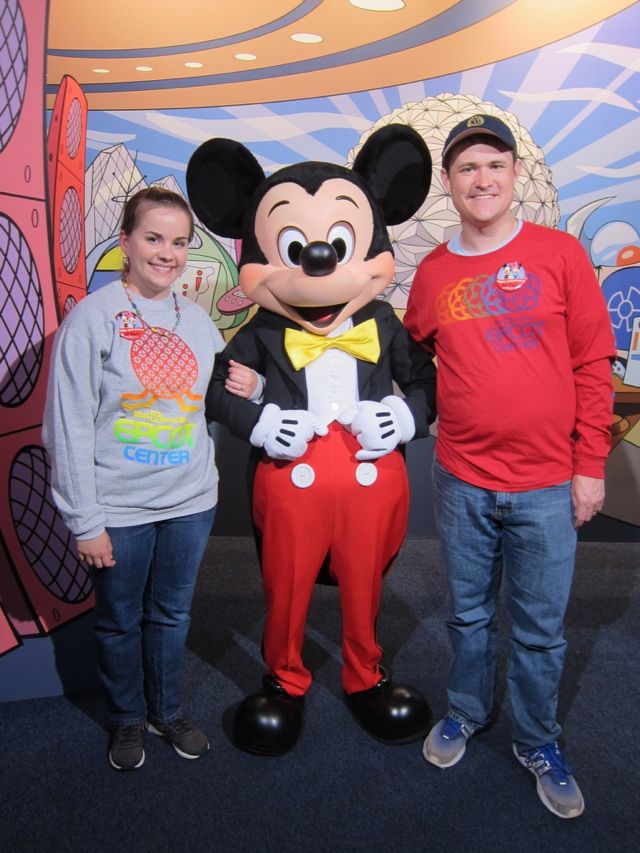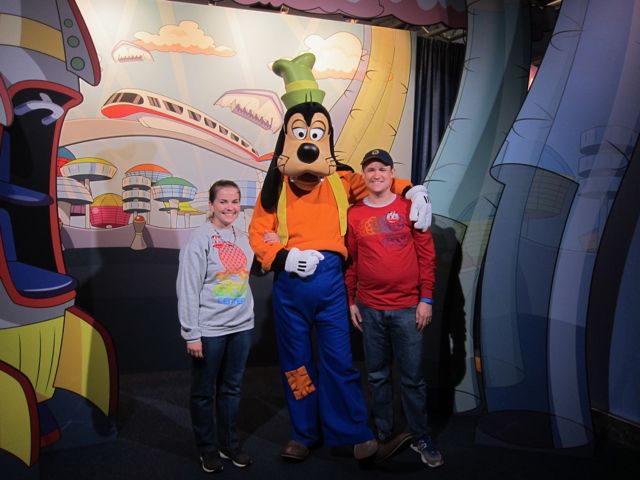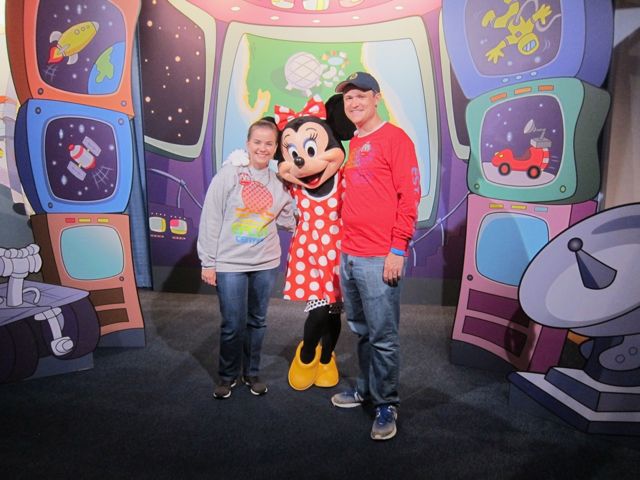 It was time for another stop at Club Cool (because why not?)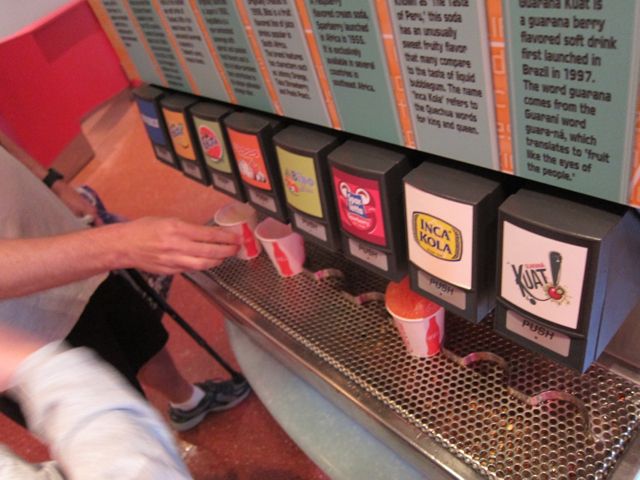 We popped into Innoventions again (I think to check on the wait for Sum of All Thrills, which ended up being too long).
We exited back out to the main promenade and had a Photopass person take this fun picture of us in front of the Mickey and Minnie topiaries — a great memento from Flower and Garden.
Previous Post | Next Post
Table of Contents
Support the Wandering Mouseketeers! Do your online shopping via our Amazon link!
Follow



Share