Chapter 36
Hot Waiters
---
Previous Post | Next Post
Table of Contents
We went back to World Showcase and started in the Mexico pavilion.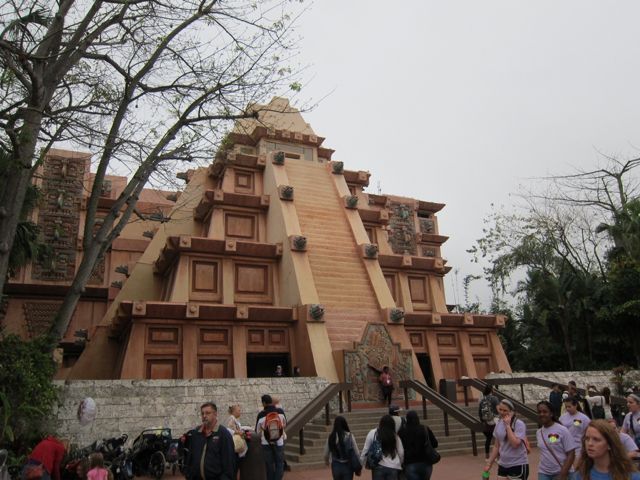 The line for Gran Fiesta Tour was far longer than I have ever seen it before, but it moved very quickly.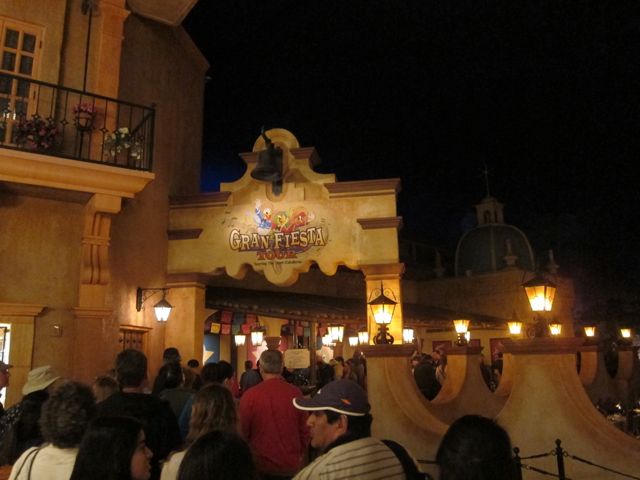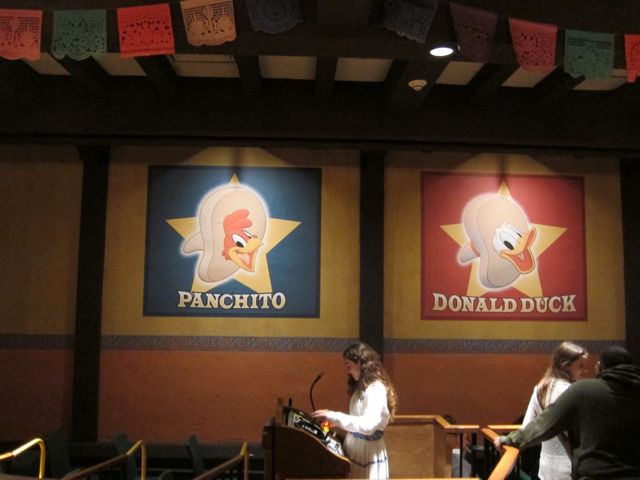 After riding, we went into Norway.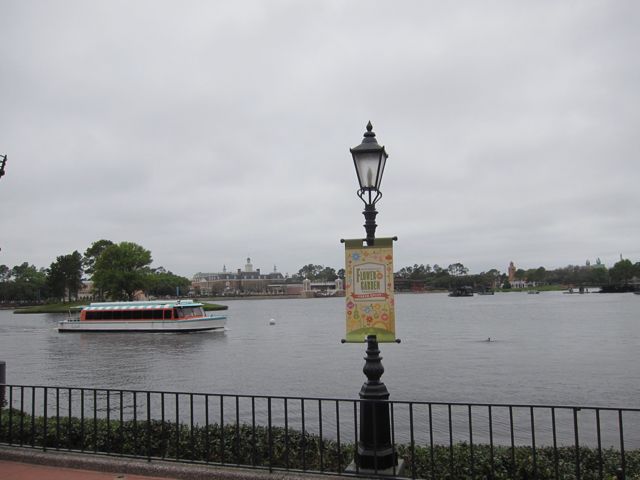 We popped quickly into the Stave Church to take a look at the Frozen exhibit on display in there.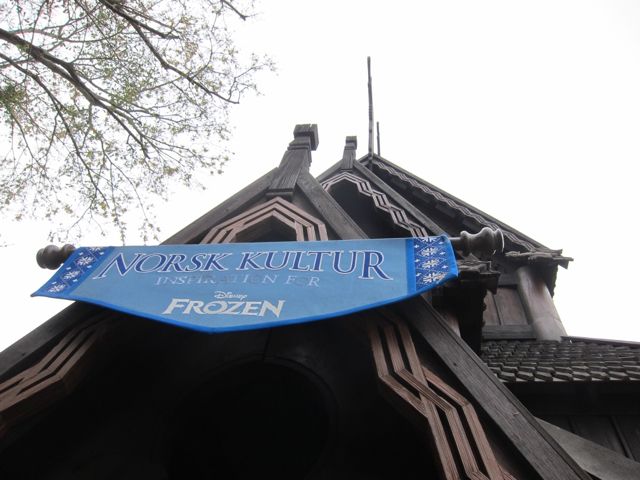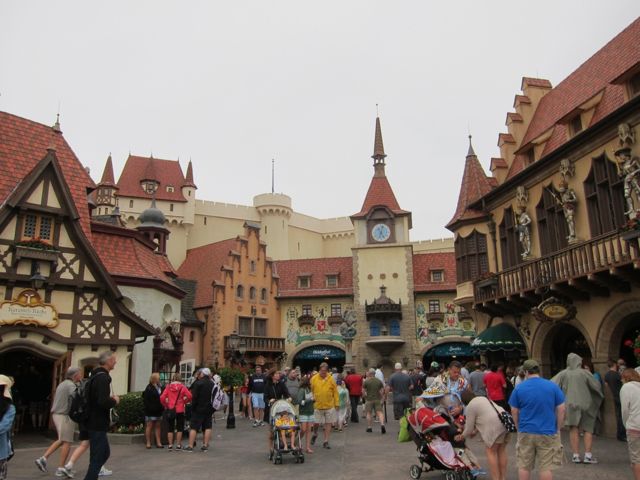 Next, we headed to China.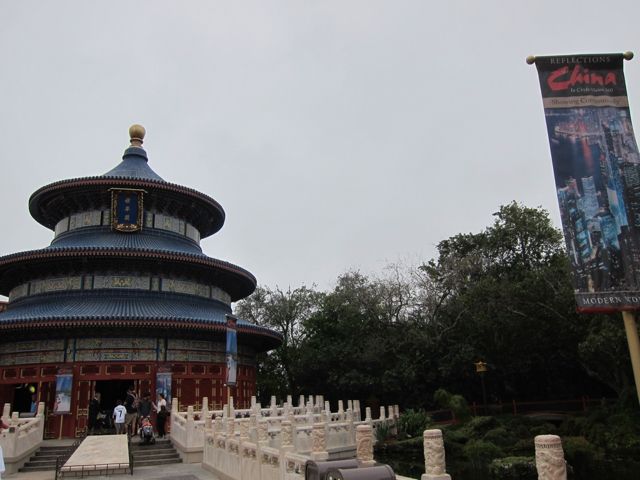 Of all the pavilions, we've probably spent the least time in this one over the years. Partly just because we don't usually eat there and find ourselves skipping it to go to the pavilions with the restaurants or attractions we are keener on visiting.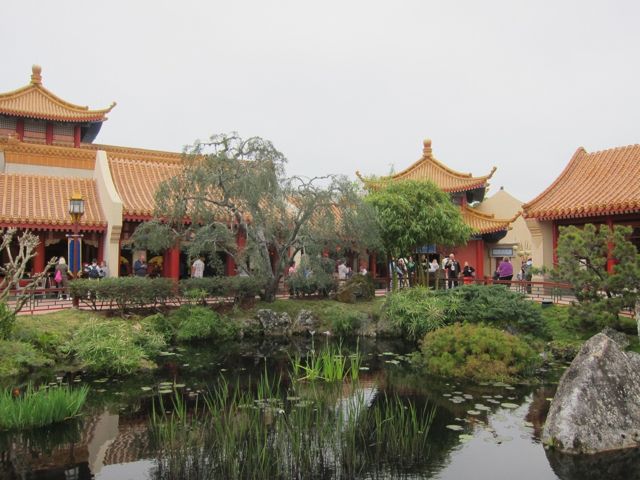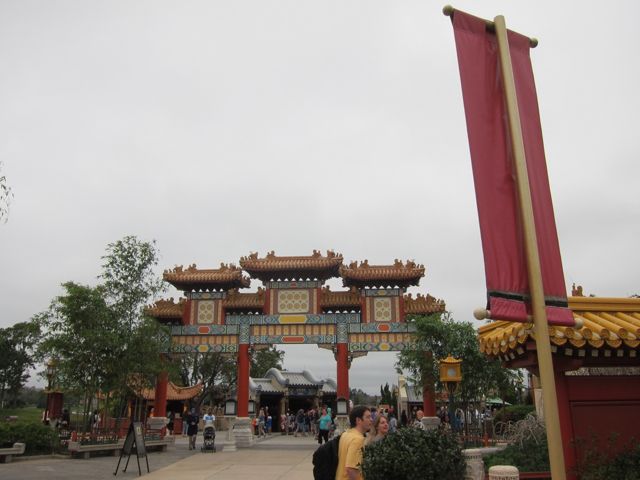 Today, we tried to give China its due a little more, and we walked around the House of Good Fortune for a bit.
We were sort of killing time before our dinner reservation in Italy, so we continued to meander around the different countries and took some photos of our favorite details.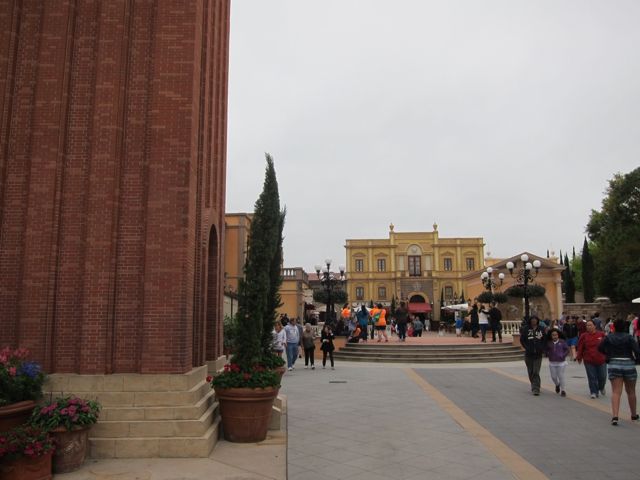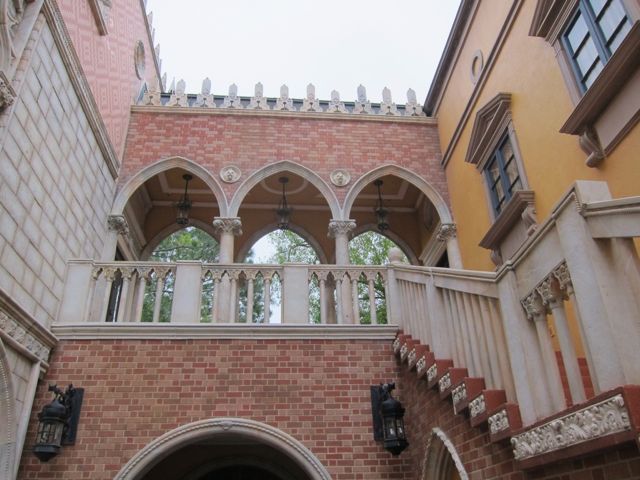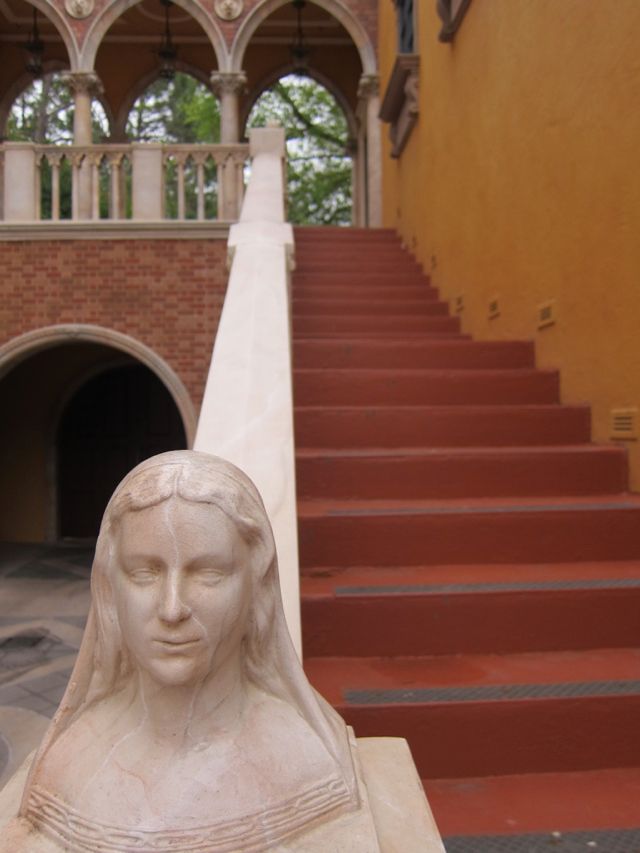 Via Napoli is one of our favorite restaurants on Walt Disney World property (and honestly serves some of the best pizza I've ever had anywhere), so we pretty much always make a reservation there.
Almost every time we've visited, we get seated by the windows on the right side of the restaurant, which have a view out toward the garden. We pretty much always have a direct line of sight toward this statue, and Tracy and I have a running joke about how he must be one of the "hot Italian waiters" that people always rave about on social media.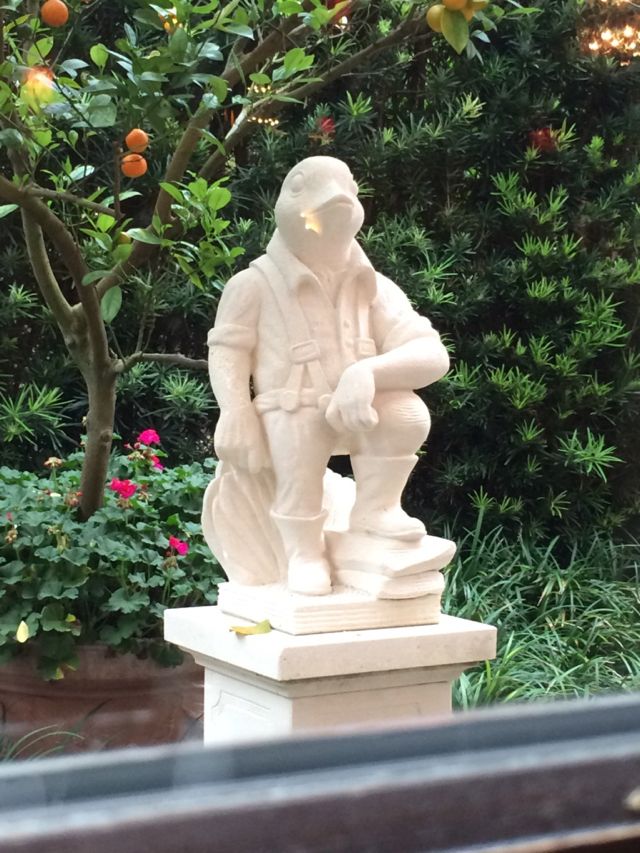 We're quite predictable at this restaurant, and I think we have ordered the same thing every time we've eaten here.
We split a large pie that is half Carciofi (white pizza: artichokes, fontina, mozzarella, and truffle oil) and half Picante (tomato sauce, mozzarella, and Italian spicy sausage).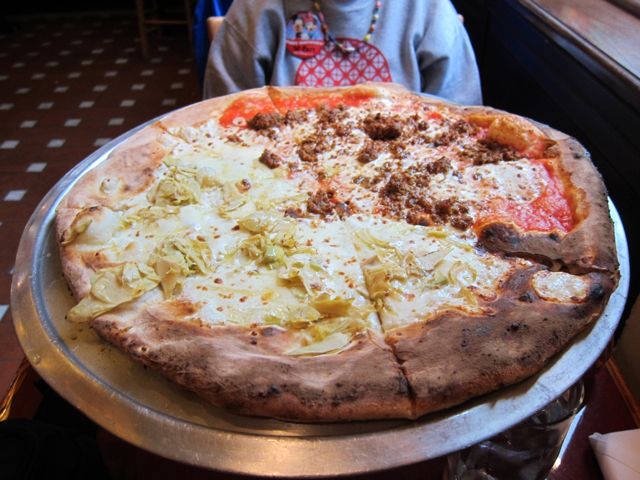 We have never yet been disappointed with a pizza at Via Napoli. It is so tasty and so authentic that we always devour the entire thing (even if it makes us feel quite sick by the end).
Because of our anniversary buttons, our server was nice enough to bring us a free treat for dessert. Again, we were already super full, but we tried to eat a bit of it anyway.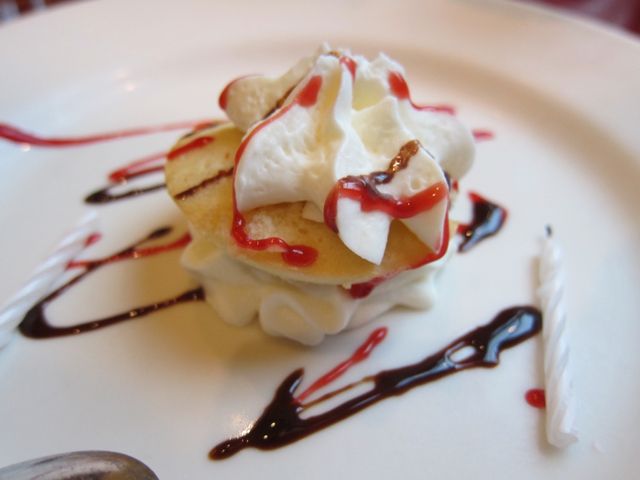 Overview of Via Napoli Dining Experience
Service: Nothing about our service really sticks out in my mind, so I think it was fine and dandy. I'm sure our waiter didn't have the dashing good looks of that statue, though… 4/5
Atmosphere: The restaurant is always very loud, but that's the only complaint I could even begin to come up with — and it never really bothers me that much. 4.5/5
Food: Fantastic! 5/5
First Visit?: No
Will Return?: Absolutely. We only have a few table service restaurants we are for sure visiting on our upcoming trip, but this is definitely one of them.
We had appreciated being indoors in the heat for the length of our meal, and we were chilly again outside.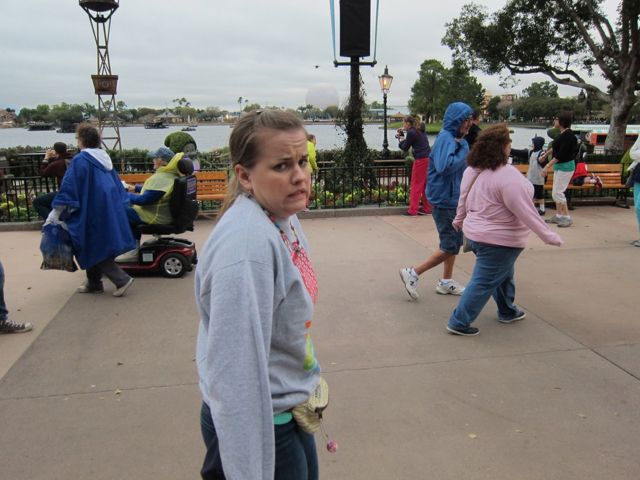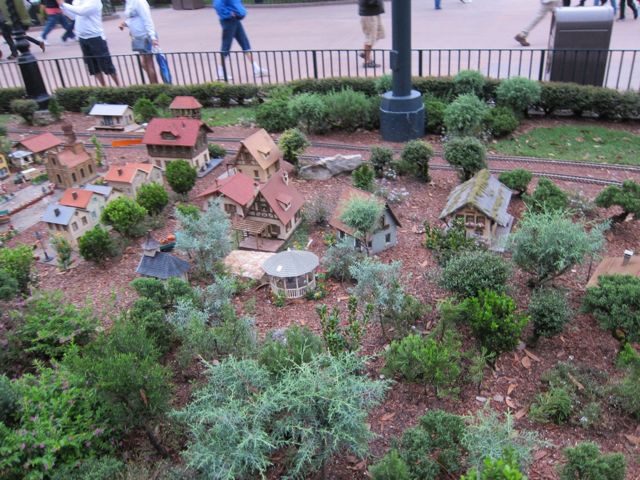 I know I was just talking about how full we were, but we couldn't pass up a chance to buy a treat from Karamel-Küche.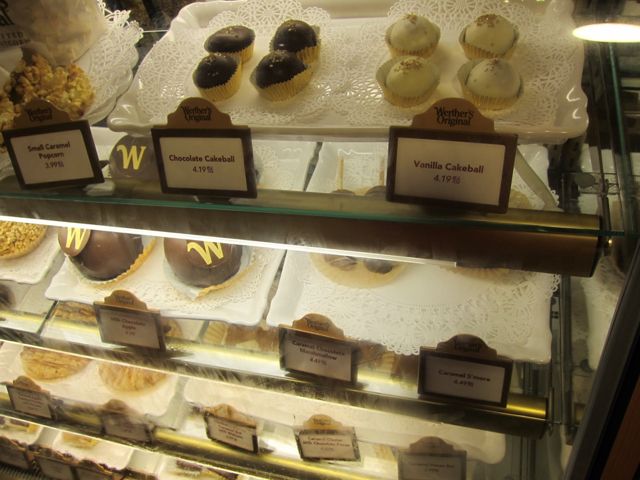 We got a Dark Chocolate Caramel with Sea Salt, but we decided not to eat it right away so that we could get a little more room in our stomachs first.
Whenever we walk across the bridge between Germany and China, there seem to be more and more birds roosting in the trees.
Because it was so chilly (and because we still hadn't actually checked into our new hotel), we made our way toward the Epcot exit.
It was dusk, so I had to get a few pictures of the park icon as we walked.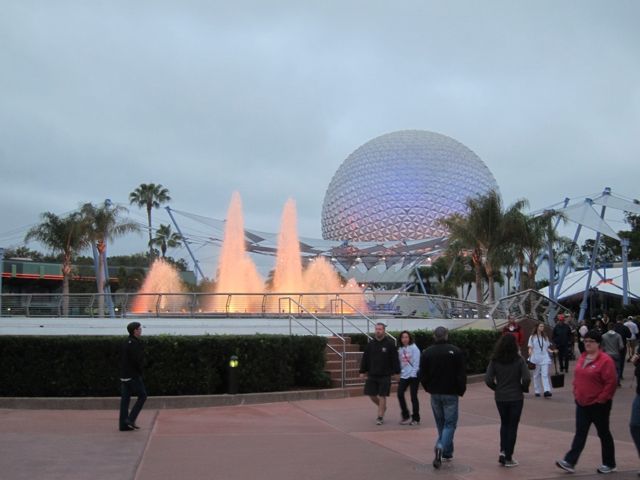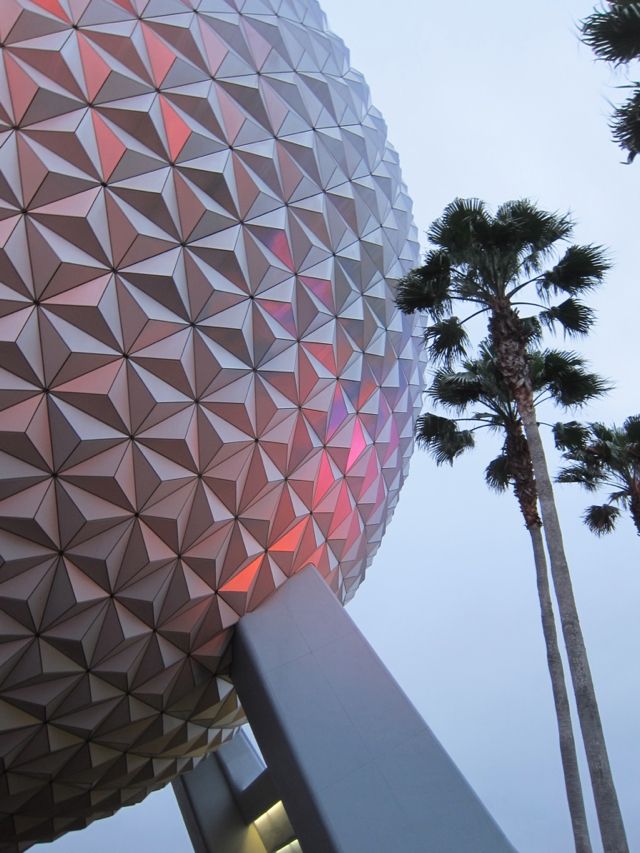 Previous Post | Next Post
Table of Contents
Support the Wandering Mouseketeers! Do your online shopping via our Amazon link!
Follow



Share