October 21, 2016
Chapter 20
Kings and Queens
---
Previous Post | Next Post
Table of Contents
On our second full day in London, we awoke bright and early — knowing that we had a very full day of sightseeing ahead of us. We did a little Yelp! research and found Cafe Bella Maria very close by, which had good reviews for its breakfast fare.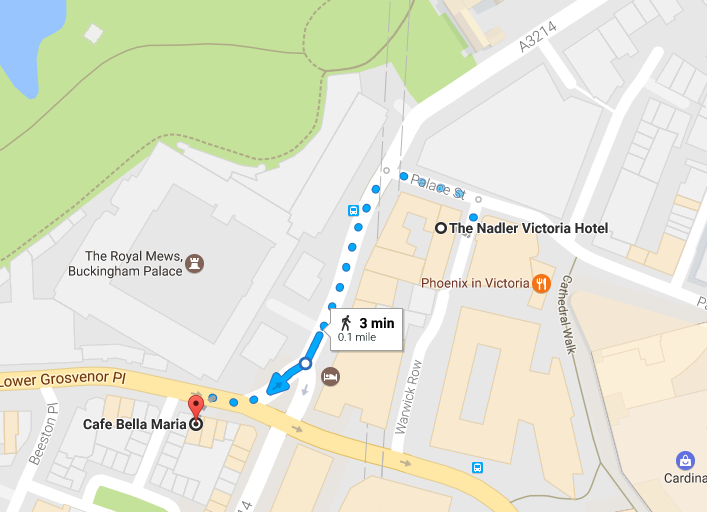 This place was super cute and quaint, with a counter at the front offering takeaway service and several tables in the back for full-service dining.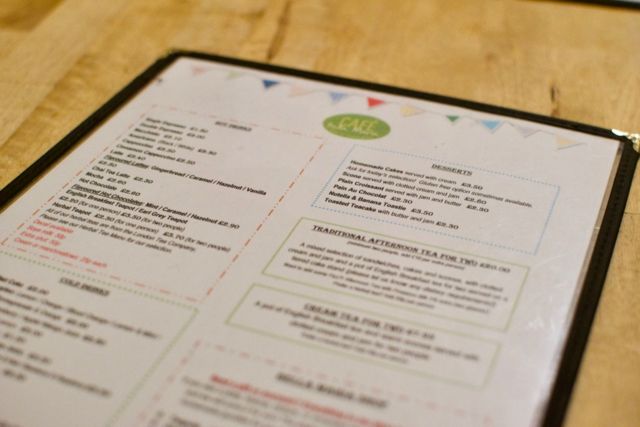 Tracy and I placed our coffee orders. She got a cappuccino, while I opted for a latte.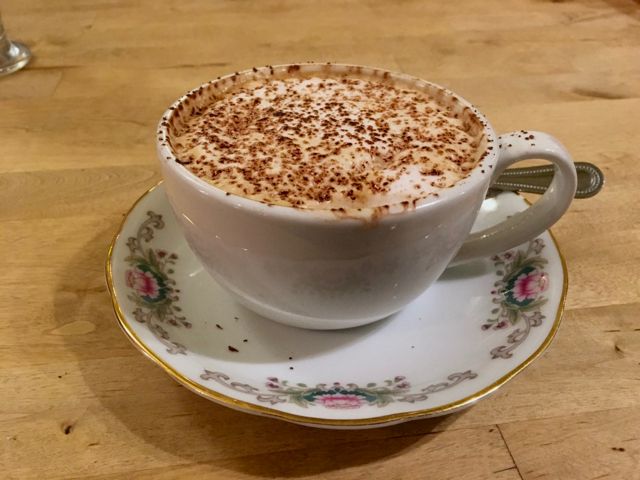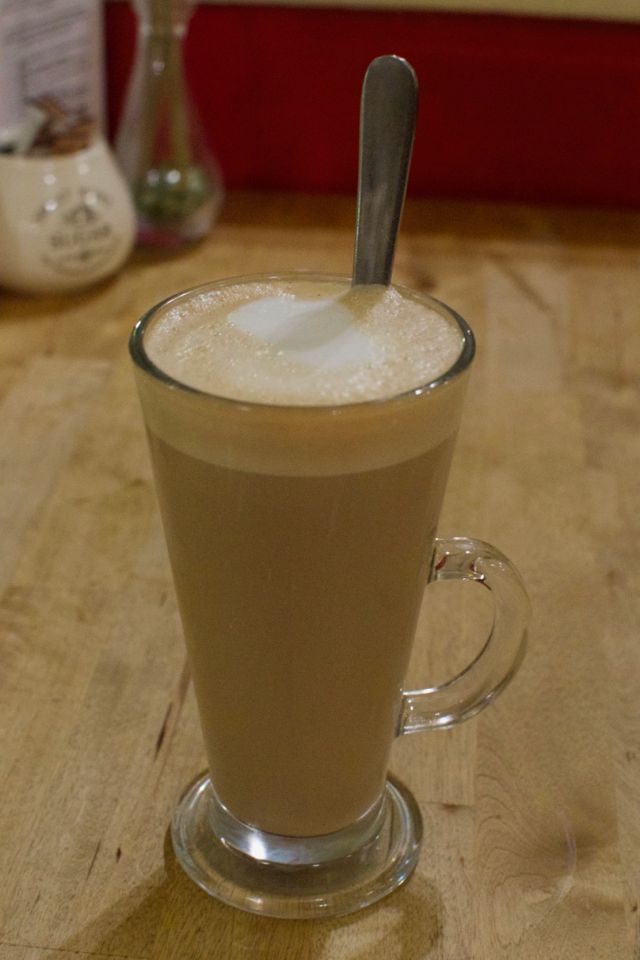 And then we also placed our breakfast orders. Tracy got the Salmon Scrambled Eggs (Smoked salmon with scrambled eggs and toasted bloomer).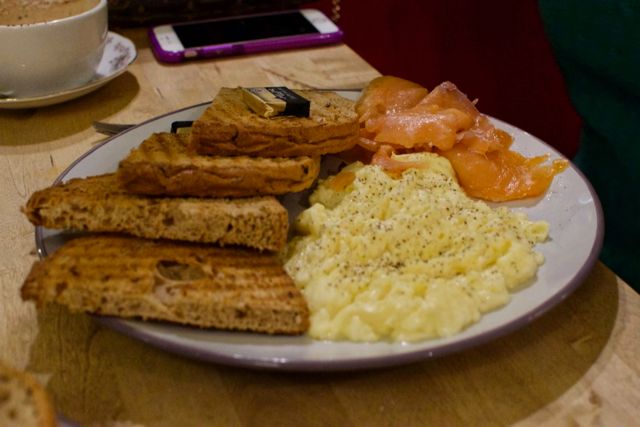 I thought about getting the Full English, but I decided to save that for another day and went for a Sausage, Bacon, and Mushroom Omelette instead.
Both our coffees and our breakfasts were really tasty, and we also appreciated how the service was good and the restaurant felt quintessentially English. We decided that we would definitely be back again for another breakfast (and maybe an afternoon tea), so we were clearly pleased.
En route back to our hotel, we took a picture of the facade of our next hotel (the one we would be staying at after our Paris visit). Again, when booking, we hadn't realized the two hotels were literally on opposite sides of the same block.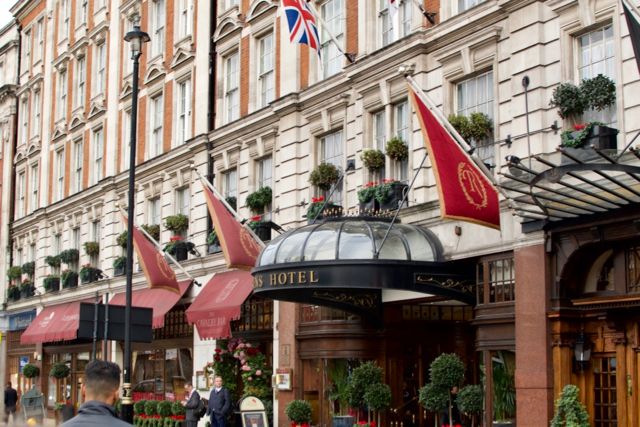 We finished getting ready for the day and then set out again. Our first destination for the day was still in Westminster, so we were able to walk.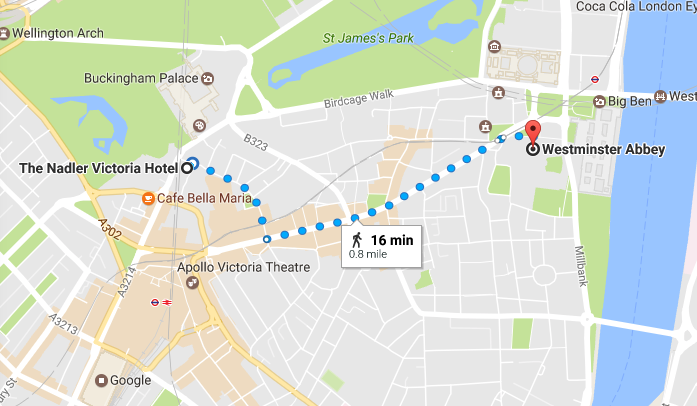 Indeed, we were going to walk around the famed Westminster Abbey. As it first came into view, I loved that we simultaneously had a view of the abbey, Big Ben, the London Eye, a double-decker bus, and a red phone booth. Talk about London Bingo!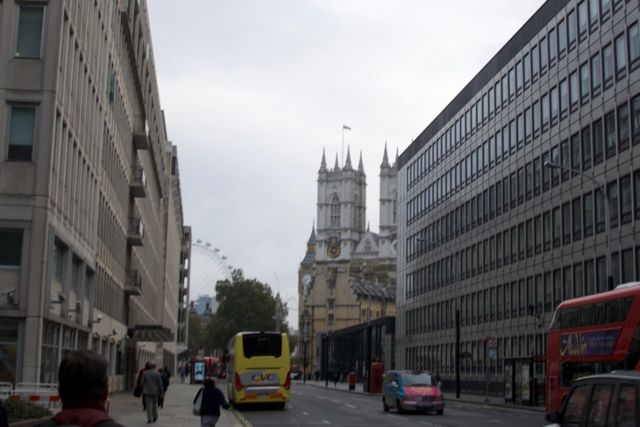 Here is the facade.
What a place.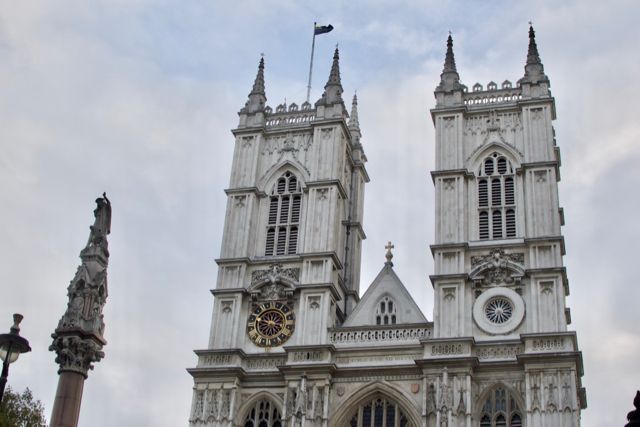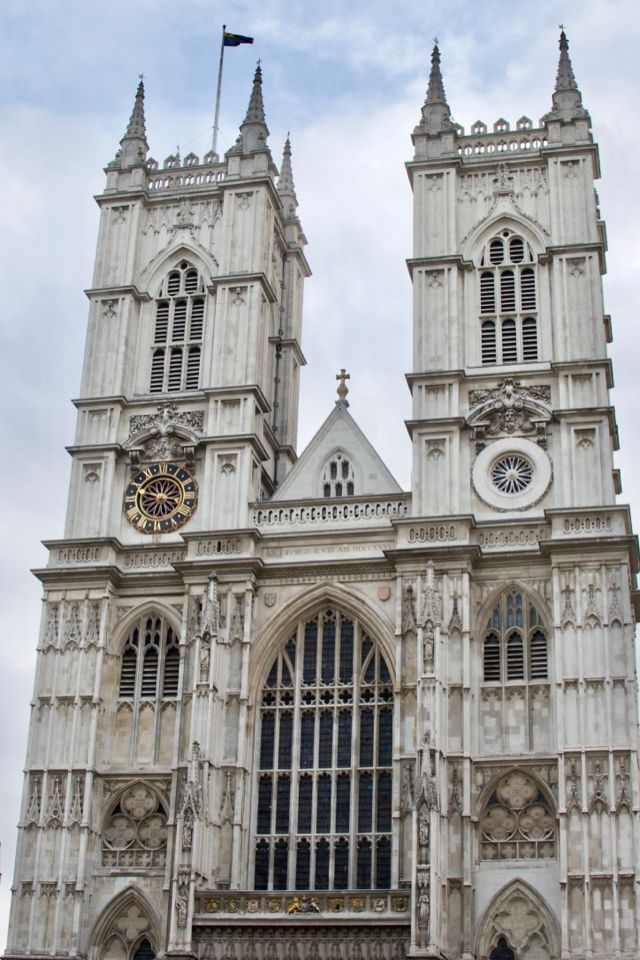 The flag atop parliament's Palace of Westminster was visible just above the roof.
The stone column flanked by lions out in front of the abbey memorializes the former Westminster School students who died in the Crimean War and Indian Mutiny in the mid-19th century. Behind it, you can see the dome of the Central Hall Westminster.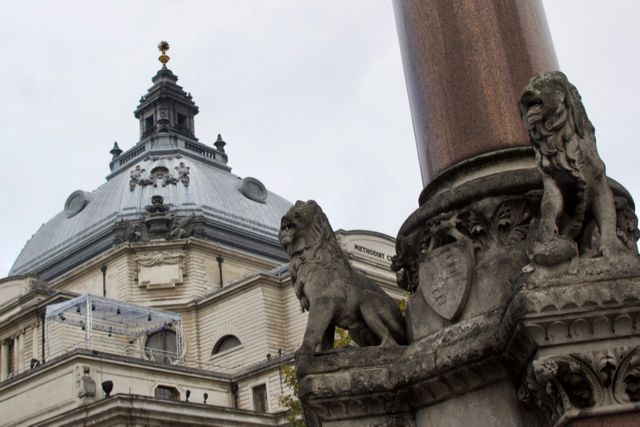 The wet floor sign felt just a tad anachronistic next to this ancient blessing inscribed into the outer wall of the abbey.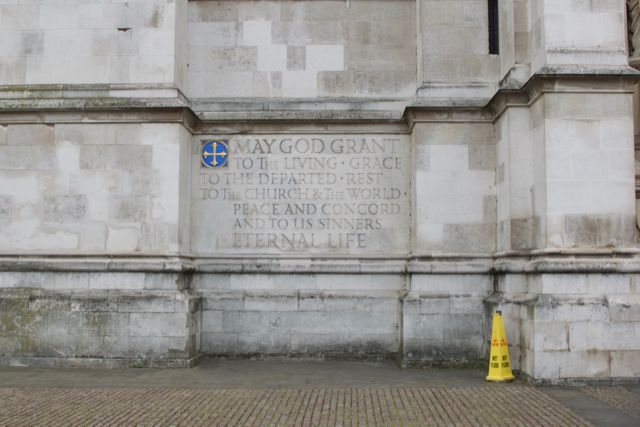 Here are a few more abbey angles. Just to put the history of the building in historical context, it was constructed beginning in the mid-1200s (though the site has housed a church since the 10th century). The present structure was started after Paris' Notre-Dame, but I think it was finished before that one (since that one took almost 200 years to complete).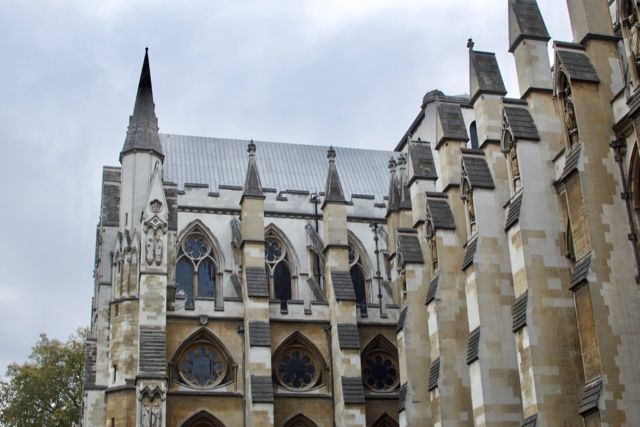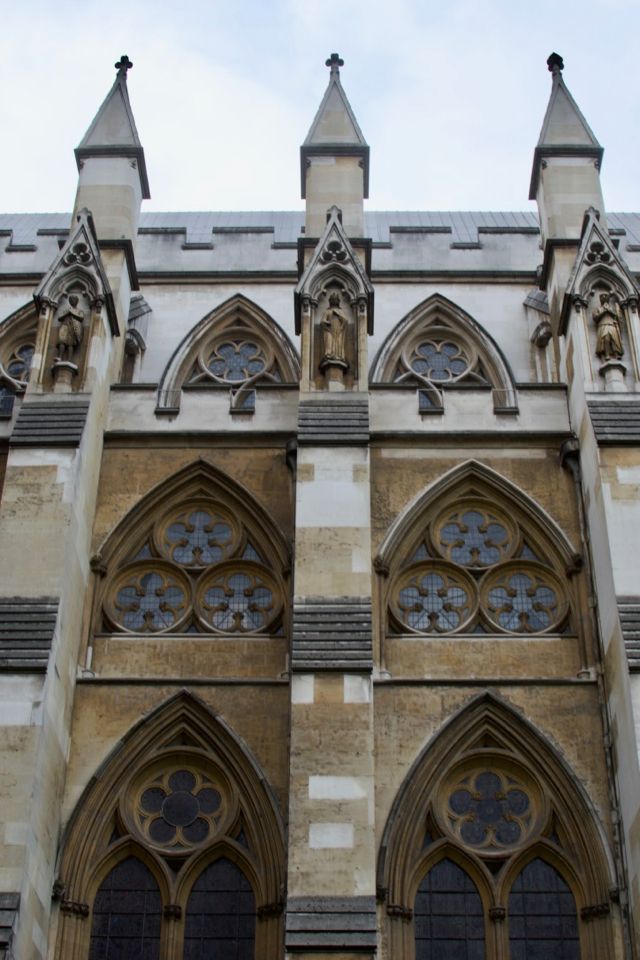 Going around to the side of the abbey, we could see its rose window from the outside.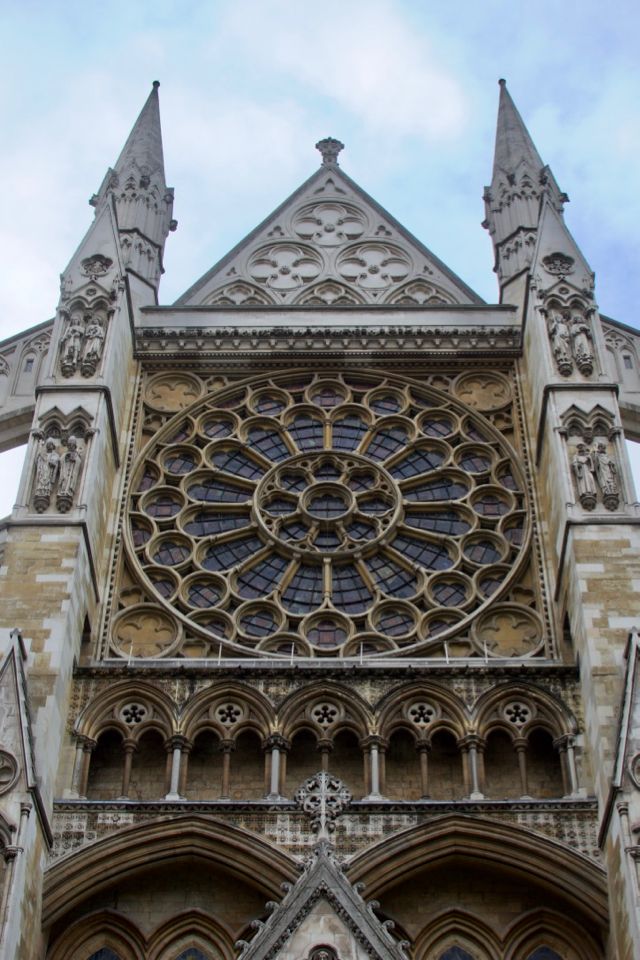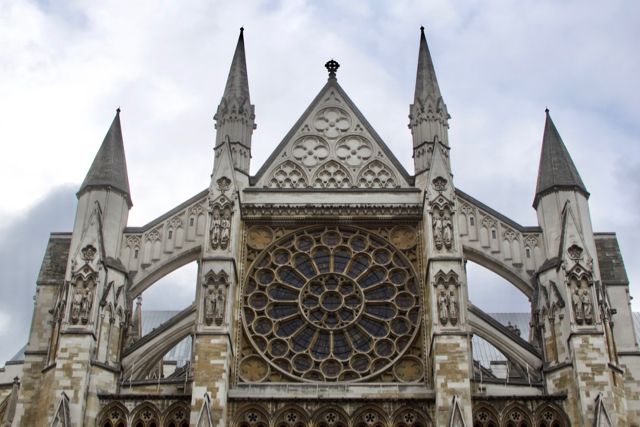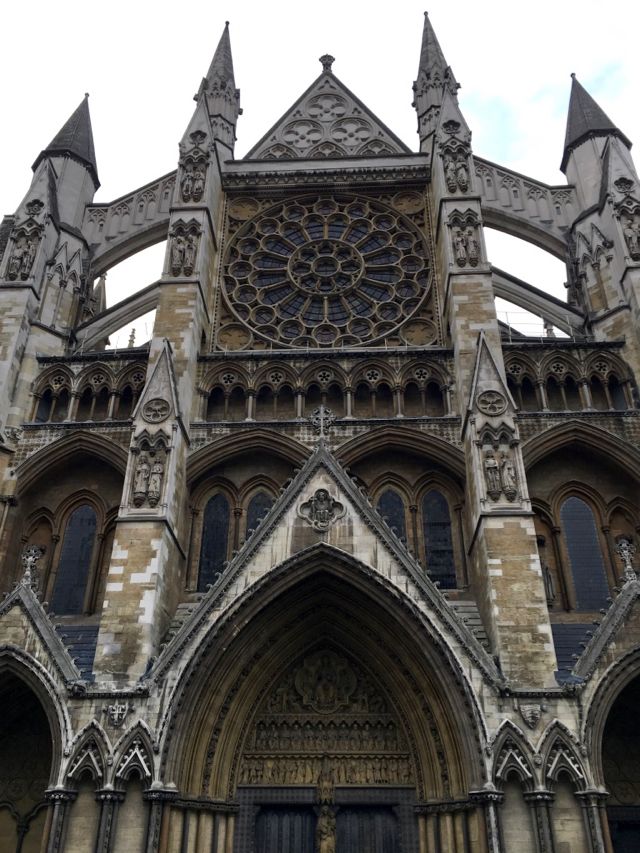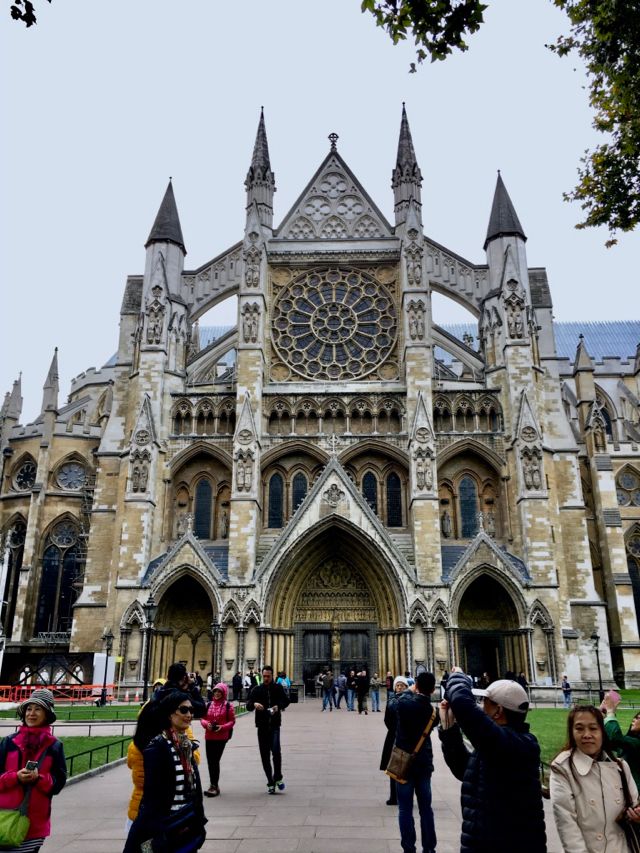 I sort of wished I had brought my 18-55mm lens with me because it was impossible to get the whole church in a photo on my camera with the 35mm fixed.
We relied on our phones for these shots.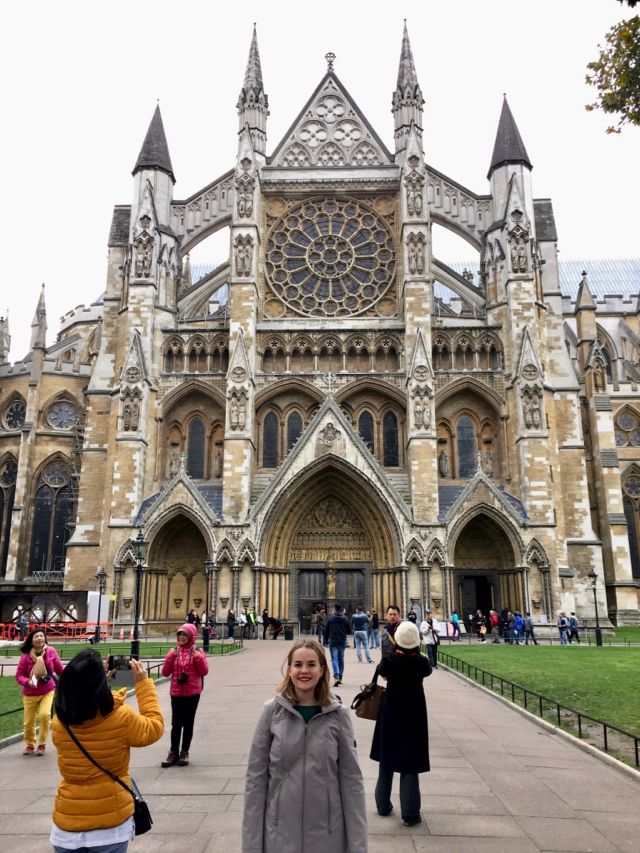 As we prepared to go inside, I had to switch off my camera (and take off my hat — oops). Photography isn't allowed inside Westminster Abbey except in its outdoor cloisters. Admission was covered by our London Pass. It would normally cost £20 per person, and we had spent £171 on the two passes, so that means we needed to save another £131 on future attractions to make the pass worth it (I'll try to keep a running tally as we go, because I quite honestly have no idea at this point in time whether we broke even or not!).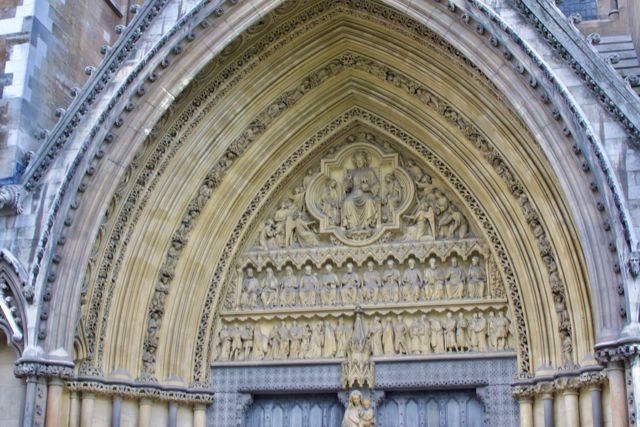 I had read Rick Steves' excellent walking tour of the abbey in the London guidebook before we left the States, so lots of information about the place was buried in the recesses of my mind. While you can certainly walk around on your own, we decided to follow the lemmings who were all being led to pick up the free audio tour. This option had several pros and cons. The narration was done by Jeremy Irons, whose voice I think was a great choice for such a weighty, historic place. He rehashed several tidbits I had already heard before (either when reading Rick Steves or when watching Simon Schama's A History of Britain), but there were several other nuggets that were new to me. Without sounding too cynical about it, one of the main reasons why a place like Westminster Abbey provides a free audio tour is so that they can control traffic. They don't want there to be a constant pileup in front of the more important nooks and crannies of the church, so they are able to ensure people keep walking at a fairly steady pace by timing your tour to the audio. As a result, however, some of the less-important aspects of the abbey were given descriptions that might have been longer than they warranted, while more important artifacts and locations had their stories abridged. In the end, I'm glad to have done the audio tour once (Tracy thought it was a little long overall), but I probably wouldn't do it again.
Some of my favorite sights to see as we walked around Westminster Abbey were the Quire and High Altar (which I'd love to revisit now after watching shows like The Crown and Victoria), the Lady Chapel, and the tombs of Elizabeth I and Mary Queen of Scots (political rivals whose lives and deaths were super intertwined even though they probably never met — and who are now buried within a few feet of one another). I also really liked Poet's Corner because so many of the names there were familiar from appreciating their works through the years, including Jane Austen, Charles Dickens, Shakespeare, and Oscar Wilde.
One thing that can be said about old gothic cathedrals is that they certainly make you feel extremely small. All that space and height and dark marble — while incredible — starts to feel oppressive after a little bit, so I was definitely ready to step outside into the cloisters after we had finished the audio tour.
By stark contrast, the outdoor portions of the abbey felt much friendlier. The only thing that would have made it better is if we had gotten to see one of the cloister cats that apparently roam around out here sometimes. If they had a Twitter account, it would probably be even dryer than the @disneylandcats.
I'm a big fan of this photo that I took through the bars along one of the cloister corridors.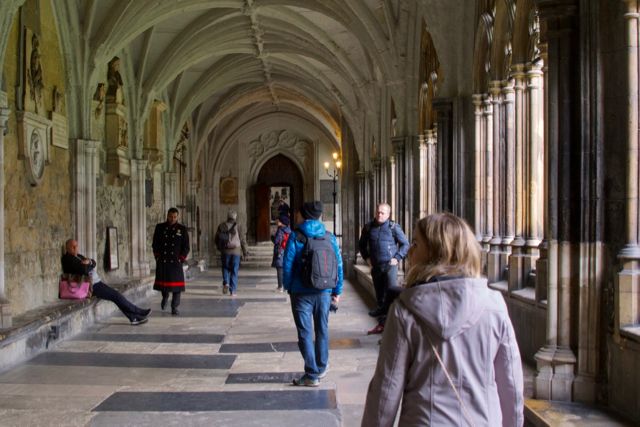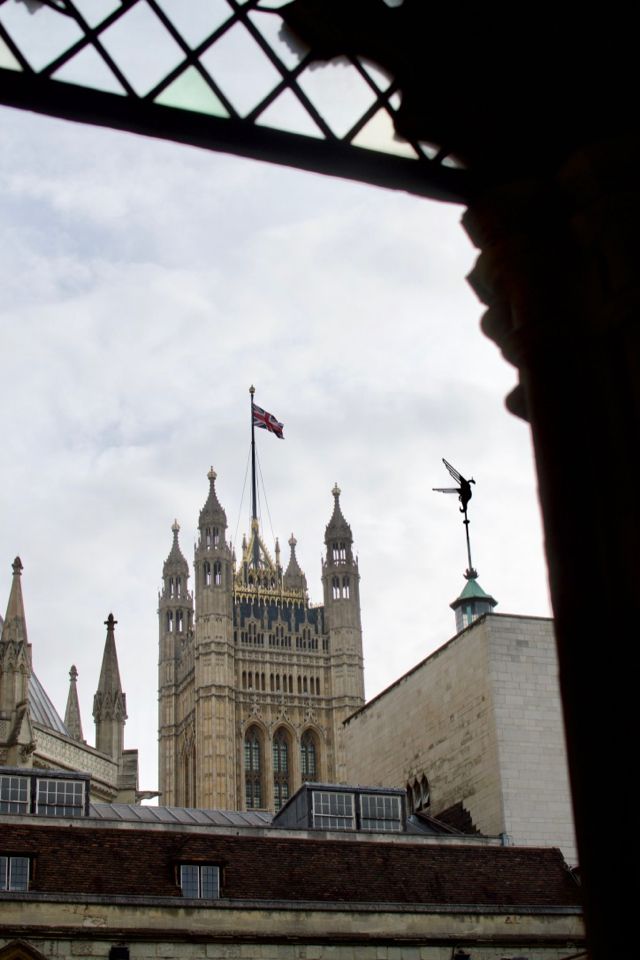 After wandering around the outdoor portion of the abbey, we popped back inside one more time to make our way toward the exit. The last artifact that you see as you get ready to leave is the Coronation Chair. A true throne, this chair dates back to the early 1300s and has been used for (almost) every coronation ceremony since then. Again, it's an artifact that I'd love to see again after watching lots of TV shows about the royals. Seeing the abbey used for future royal weddings and coronation ceremonies will, I'm sure, feel like a more personal experience now that we've been there.
We browsed around the gift shop and bought a few trinkets before leaving the abbey behind us. I had to take a few more pictures of its hulking exterior as we left.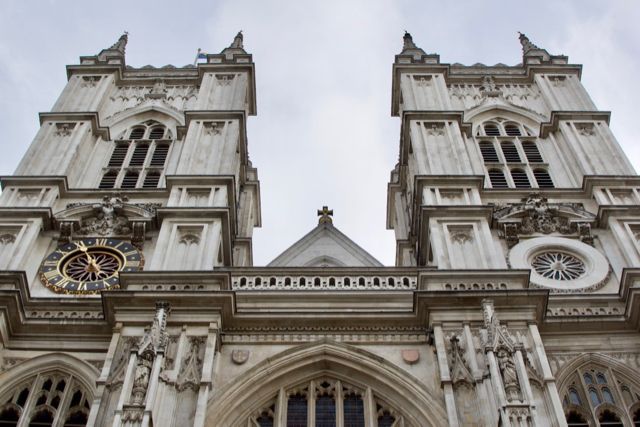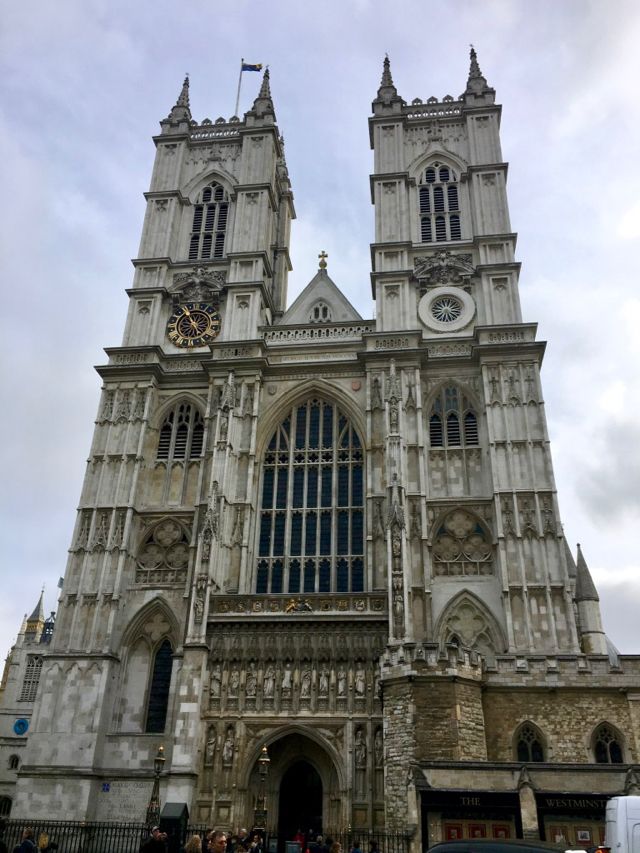 One thing that is so incredible about visiting a place like London is just how much history there is everywhere, and that was so clearly displayed during our visit to Westminster Abbey. From the line of kings and queens that have connections to this place, to the areas of minor damage from the Blitz that have been preserved, the whole building tells a long, complex story with unknowable layers. The visit was both exciting and humbling, and I'm really glad we took the time to give the landmark its due.
Previous Post | Next Post
Table of Contents
Support the Wandering Mouseketeers and get yourself a little something! Do your online shopping via our Amazon link!
Follow



Share