Chapter 5
Adventure Is Out There
---
Previous Post | Next Post
Table of Contents
Our next stop was Adventureland (hence me pointing up at the sign that reads "Adventureland").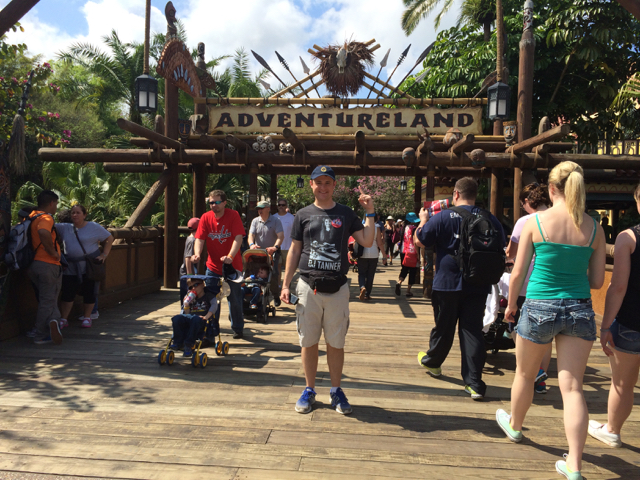 On the way across the bridge, we saw some really pretty flowers blooming and stopped to snap a picture.
Since this was our first day in the theme parks, it was Tracy's first opportunity to show off her new Kilimanjaro Safaris fanny-pack, bought from eBay.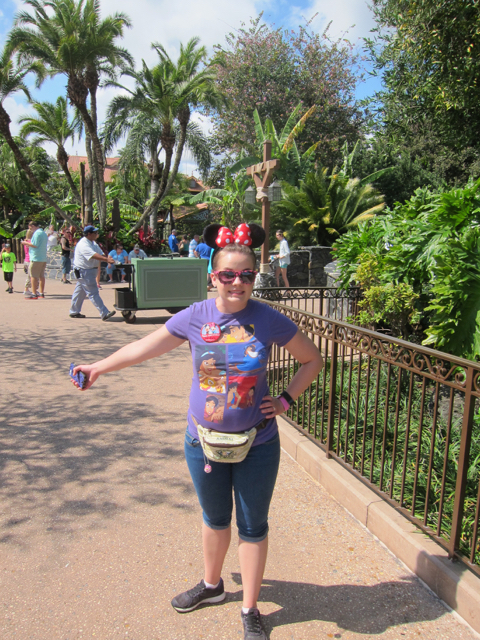 Walt Disney World's Adventureland is just so much bigger than the one at Disneyland.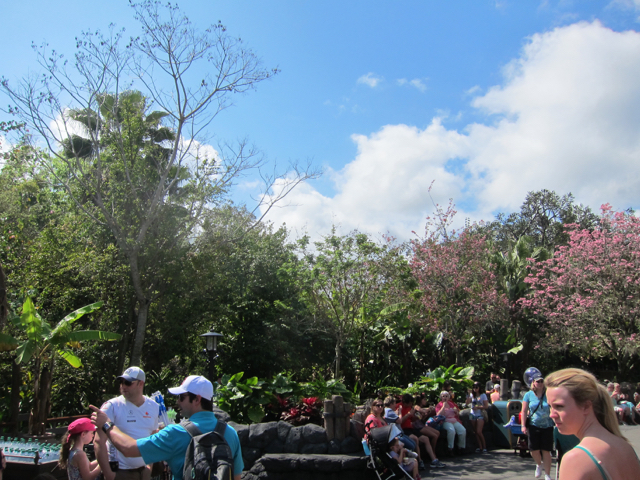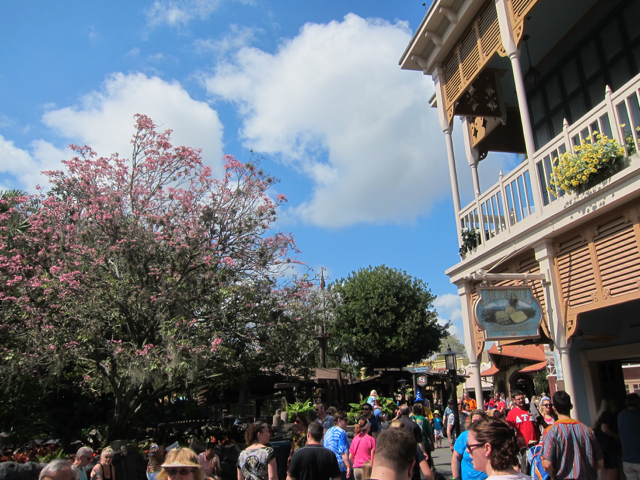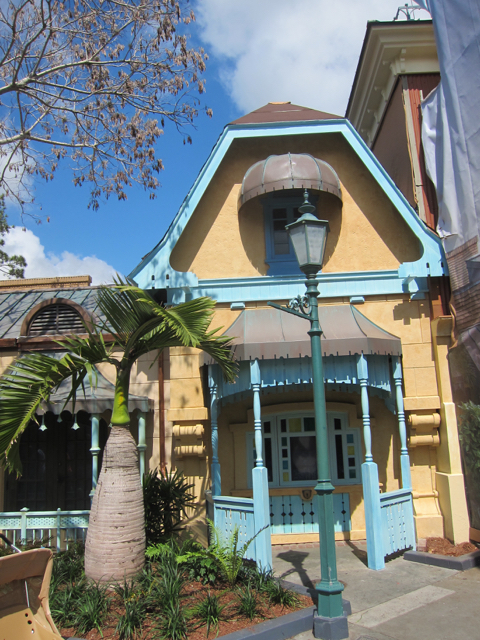 We spotted people making their way up the Swiss Family Treehouse, but we didn't have any intention of joining them…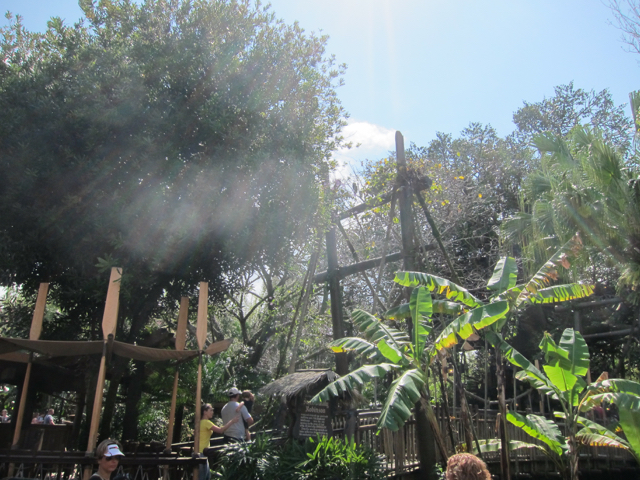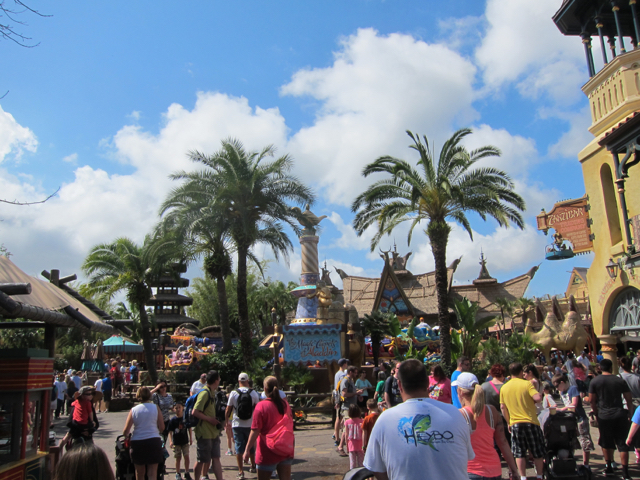 We also carefully avoided being spat at by the camel.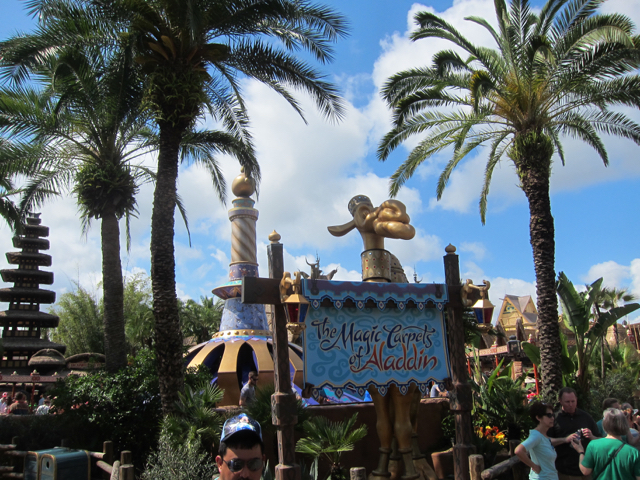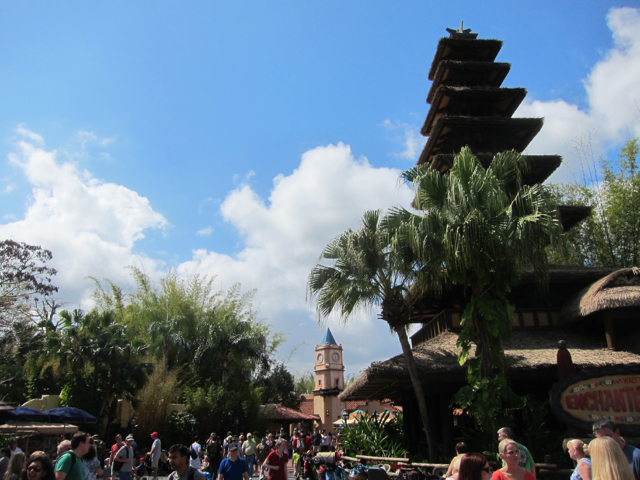 If you've read any of my previous trip reports from either coast, you know that our first attraction on each trip has to be Pirates of the Caribbean.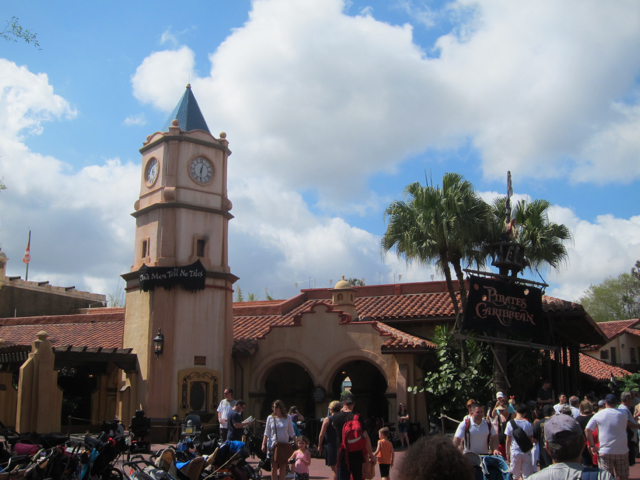 We'd gotten a Fastpass+ time for the attraction a couple months earlier, but we were just guessing as to what time we'd be arriving at the parks, and we'd guessed a little too late. Rather than waiting around, therefore, we got a DAS time instead and planned to reschedule our FP+ for a different ride.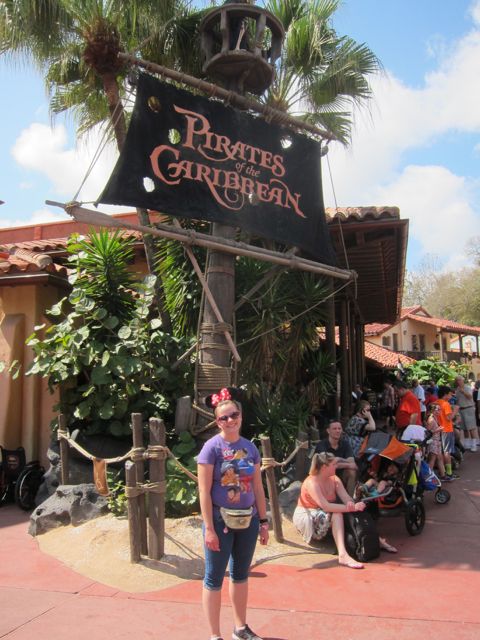 The DAS wait was only about a half-hour, so we continued walking around Adventureland.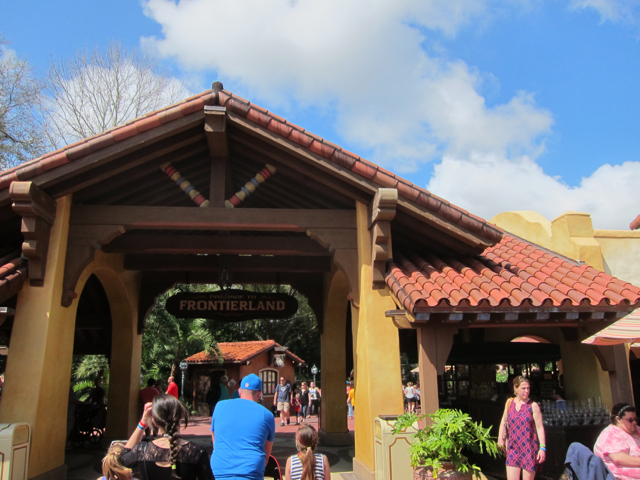 The ring that Tracy bought at the airport had gotten all scratched up in the few days of wearing it on the cruise and clearly wasn't very high-quality. So she made a plan to return that ring and bought a new one at the cart by Pirates.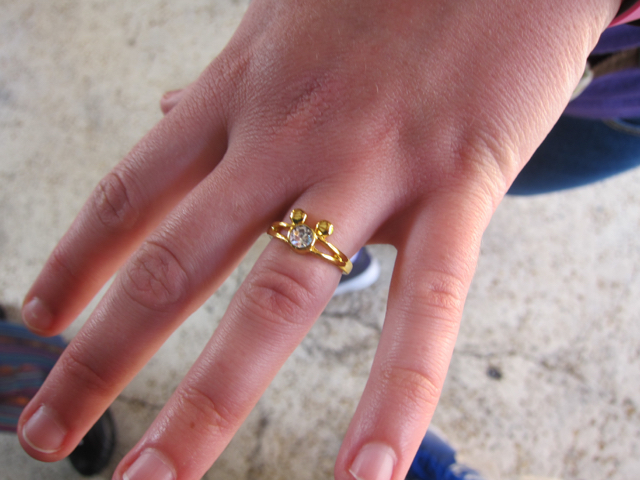 We passed a little more time wandering.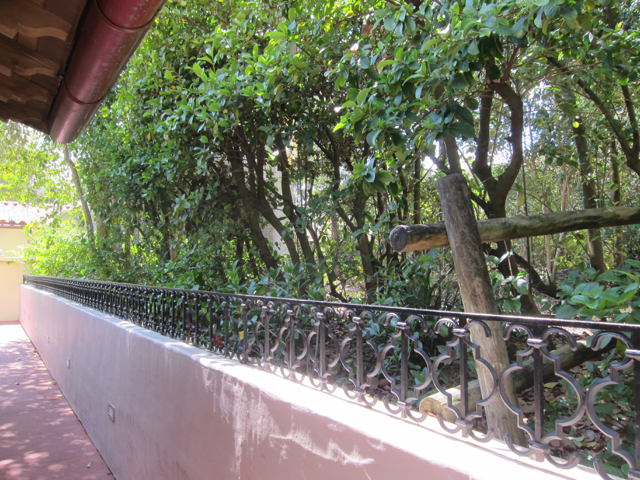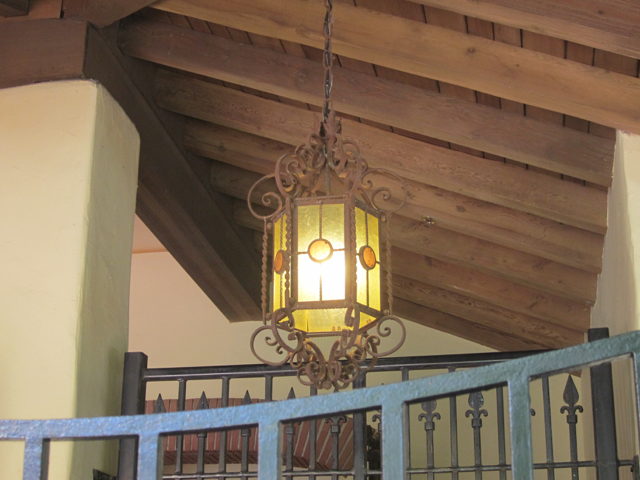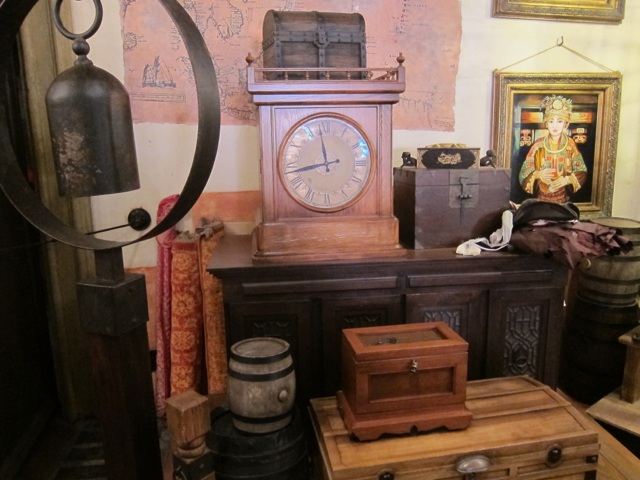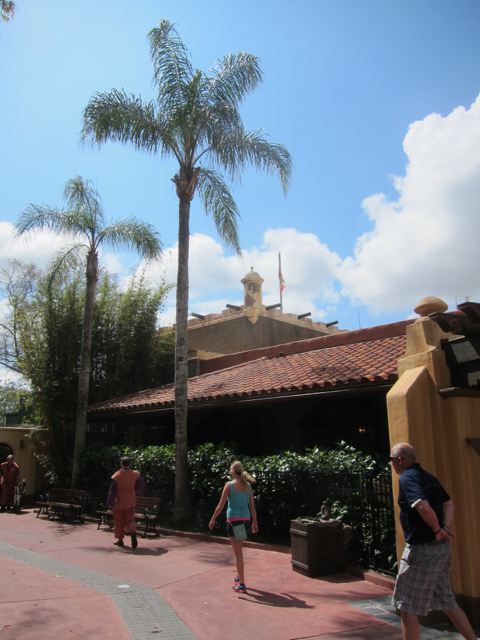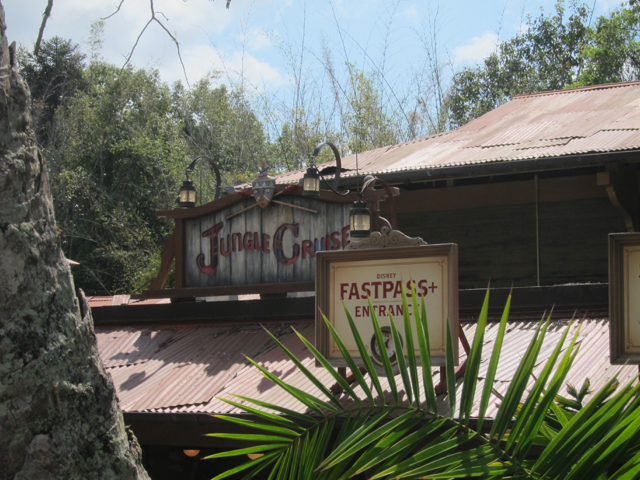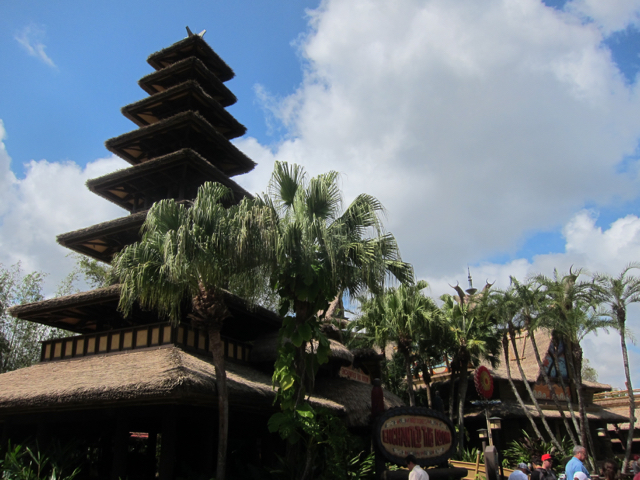 And then it was eventually time for us to head back to Pirates and really get this visit underway.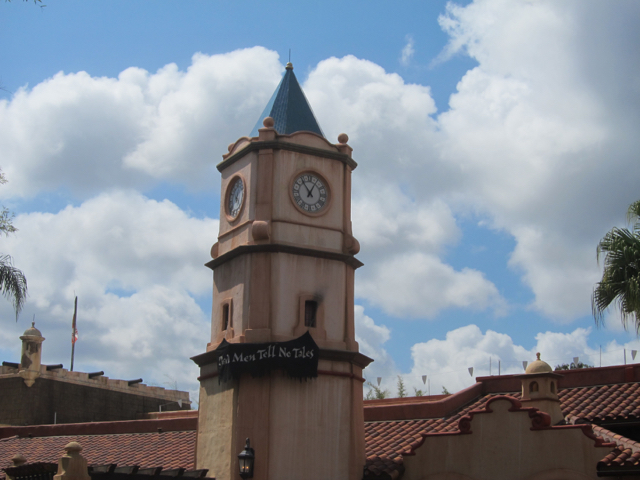 I'd read lots of complaints about FP+ screwing up attractions with typically short lines like Pirates, but it didn't seem to be an issue this afternoon. We made it up to the front very quickly.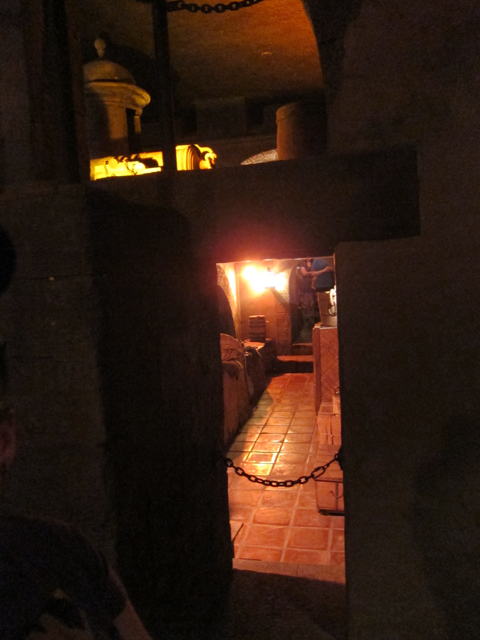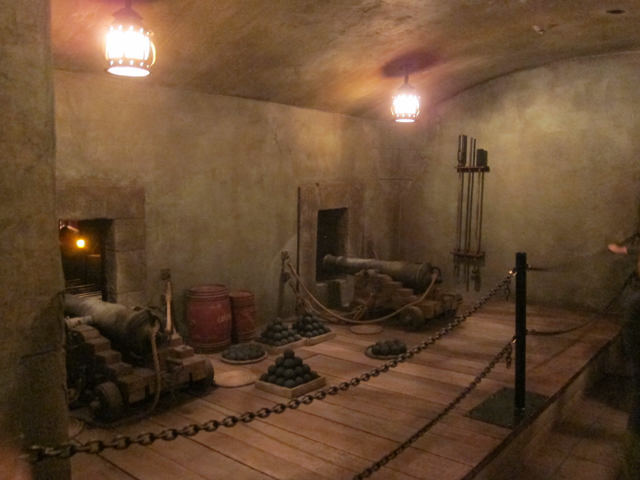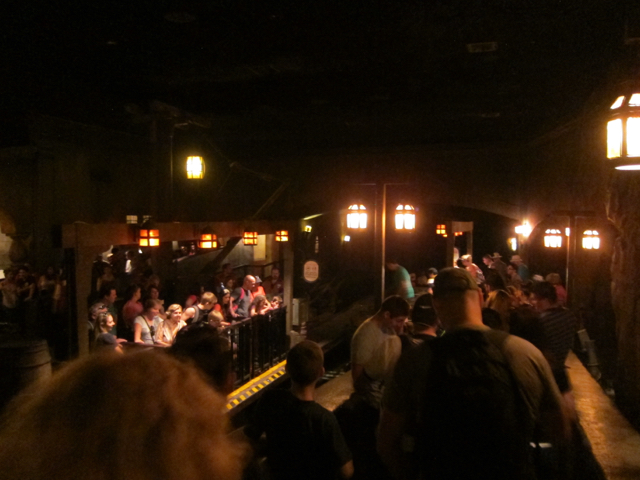 One thing I do not love about WDW's Pirates is that they insist on seating at least four people per row even if the attraction doesn't have a particularly long wait. Being shoved in next to two sweaty strangers is never ideal, but what can you do?
Here's our requisite "first ride of the trip" photo!
Because Pirates at Disneyland had been closed on our first trip there in 2011, this was the first time we had ridden the Magic Kingdom version since experiencing its vastly superior cousin across the country. While all the effects are similar, I think the most noticeable thing about the Florida version is just how short the ride feels without any of the caves and grottos. Just as you're settling in, the ride is practically coming to an end. It's still a favorite of ours at WDW, but purely for nostalgia—and for the musty water smell that is somehow even stronger on the East Coast.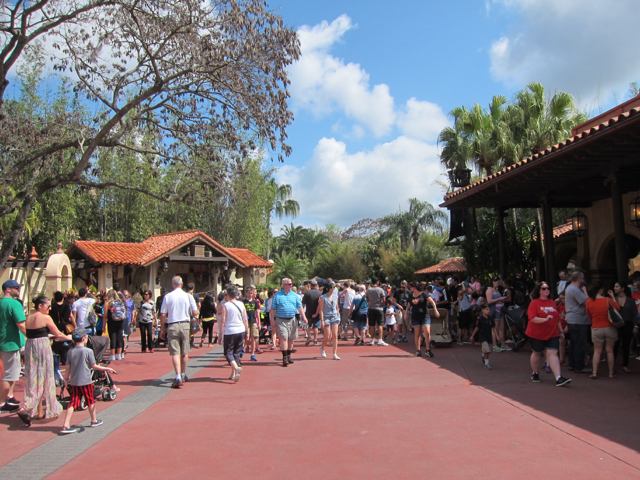 Exiting Pirates, we continued on through Adventureland.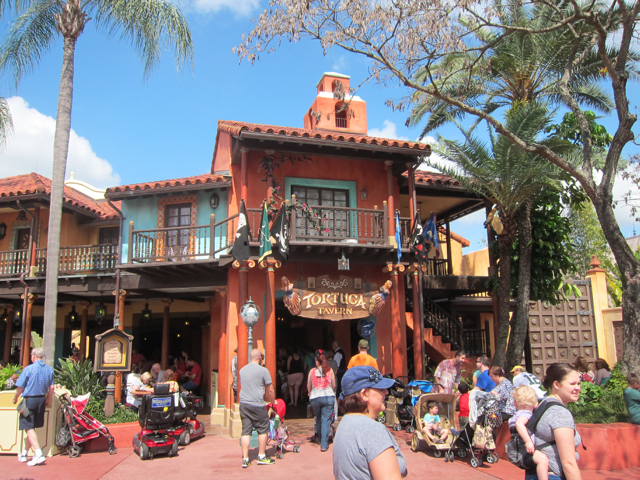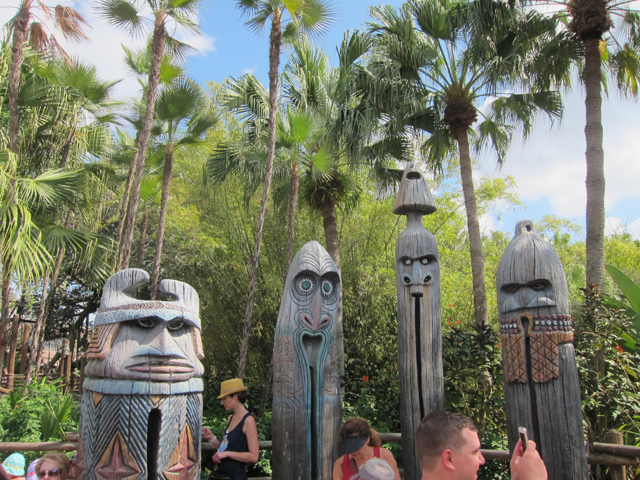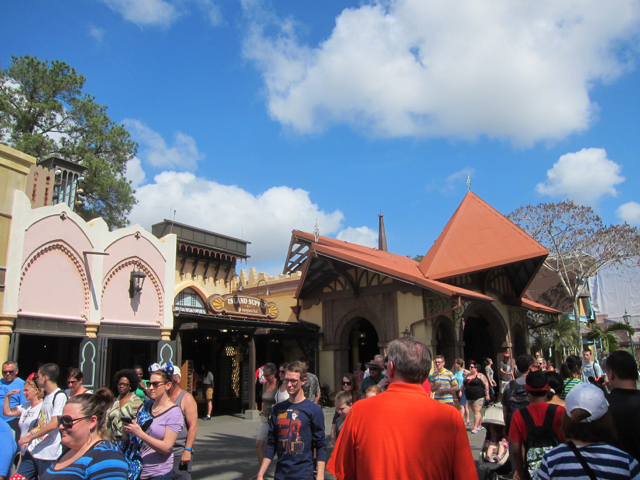 We eventually started backtracking, though, and returned to the hub and Main Street, U.S.A.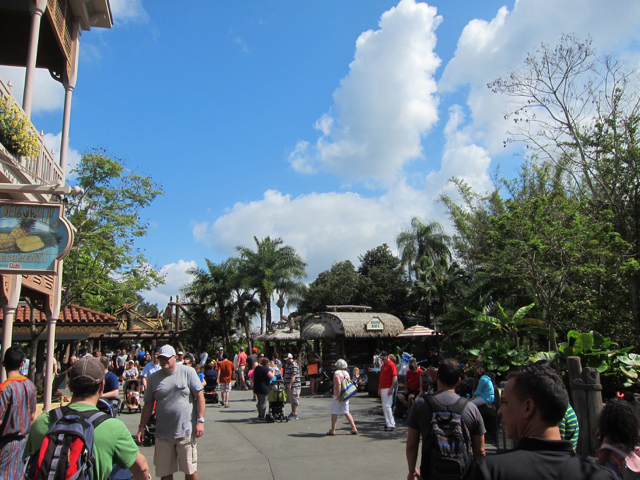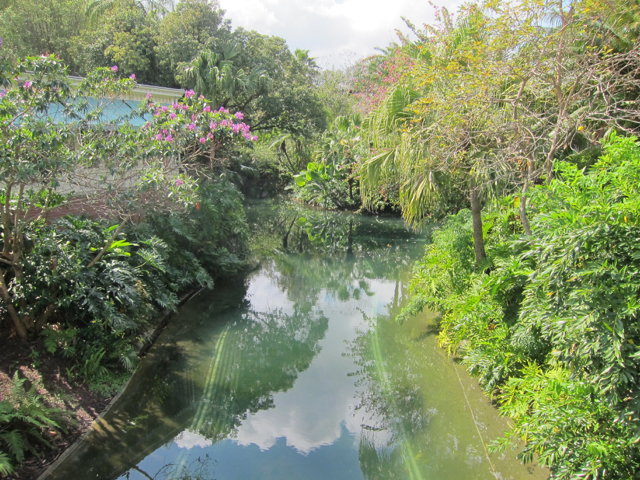 Second ibis of the trip (though I can't keep posting every photo of them because there would literally be hundreds before long).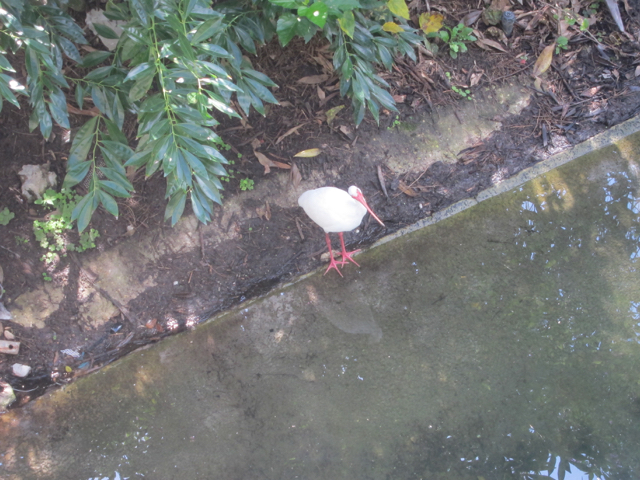 We'd gotten up so early to disembark the Dream, and we were starting to feel it. We decided to caffeinate ourselves at the Main Street Bakery Starbucks (which was a new addition since our last visit).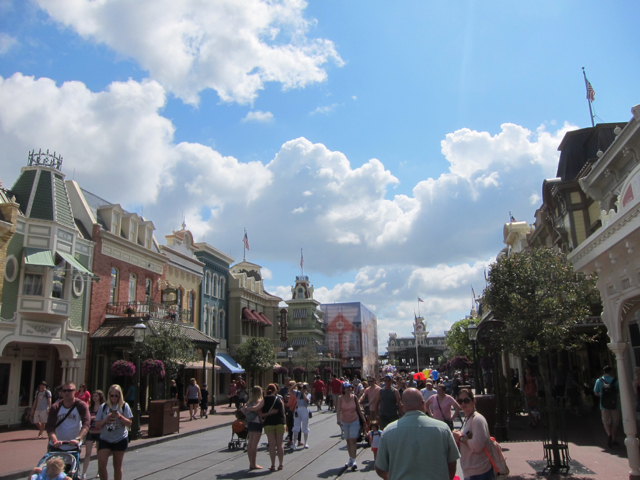 Like Market House at Disneyland, I think they found a good balance between making this a Starbucks location and allowing it to maintain some of its themed character and charm.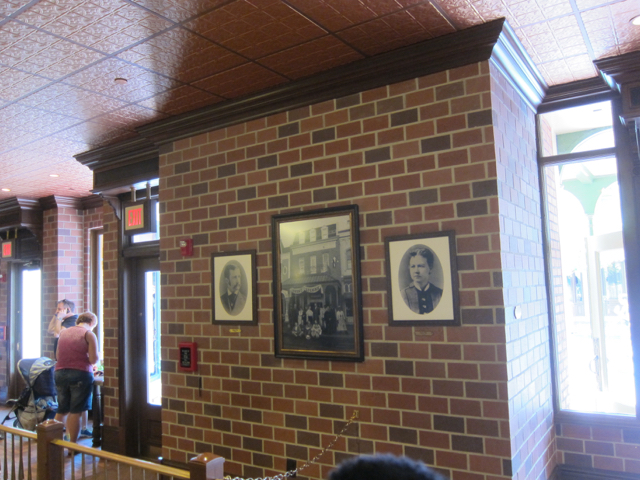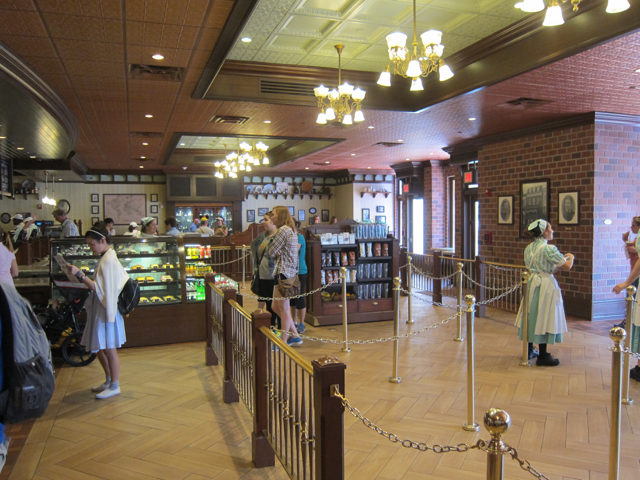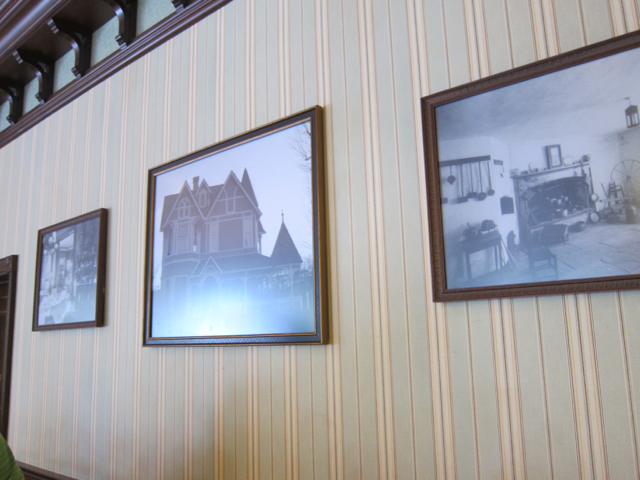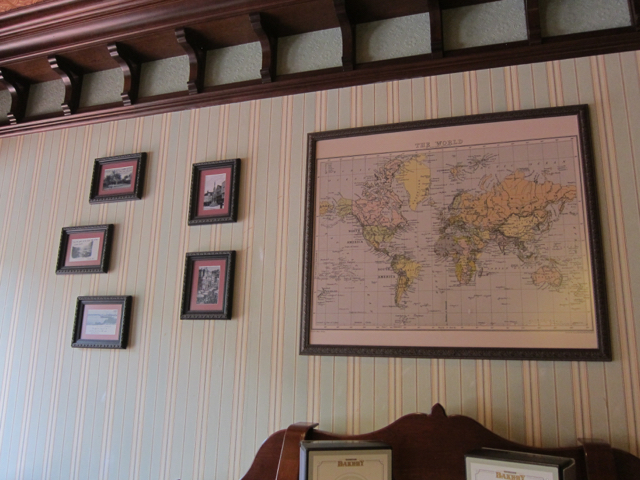 Only a Venti Iced Coffee would perform the dual jobs of keeping us awake and cooling us down in the hot weather.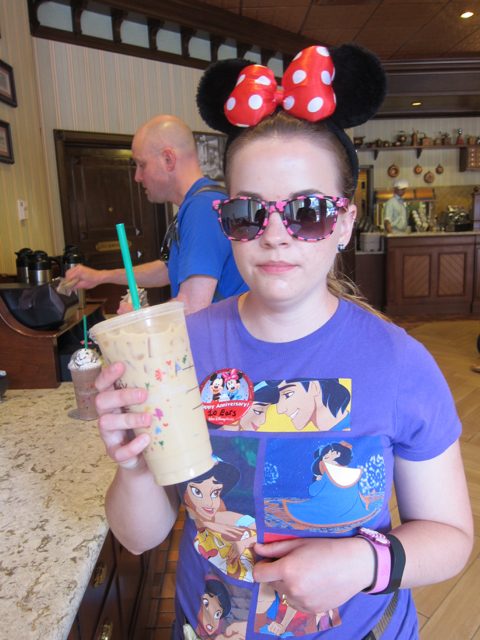 We took it outside and began walking to Tomorrowland because there was another quintessential Walt Disney World attraction that we felt the need to experience as soon as possible!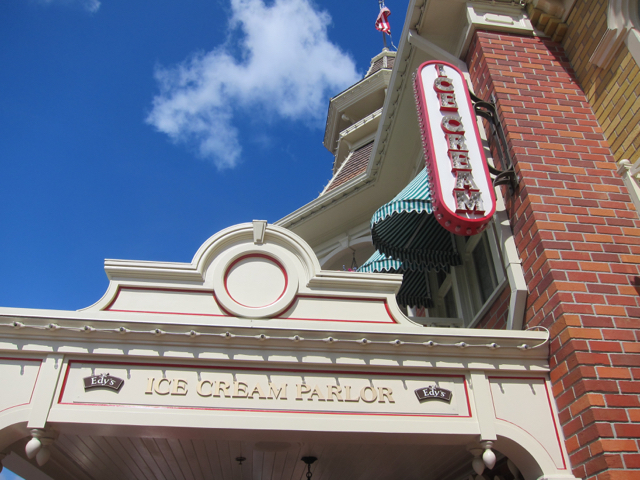 Previous Post | Next Post
Table of Contents
Follow



Share