Chapter 6
A Great Big Beautiful Tomorrowland
---
Previous Post | Next Post
Table of Contents
As we made our way toward Tomorrowland, we checked out the castle and hub from a bunch of different angles.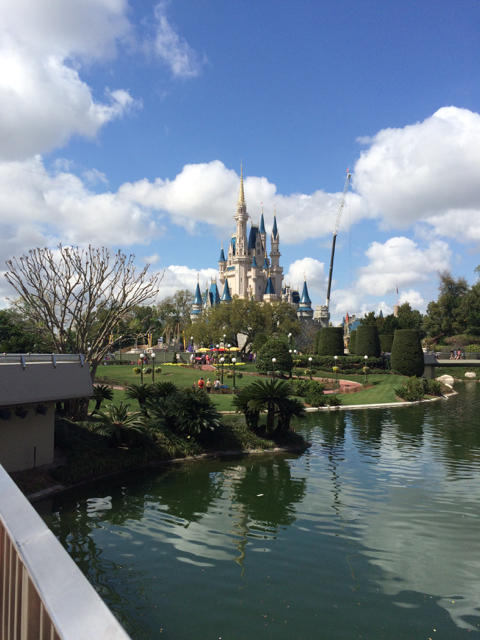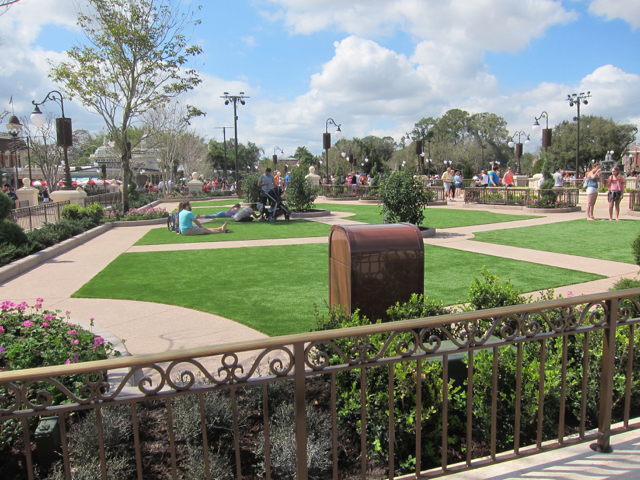 I still really appreciate how much water there is around the hub at the Magic Kingdom. It makes the park feel more expansive, even if it's not accessible space anymore.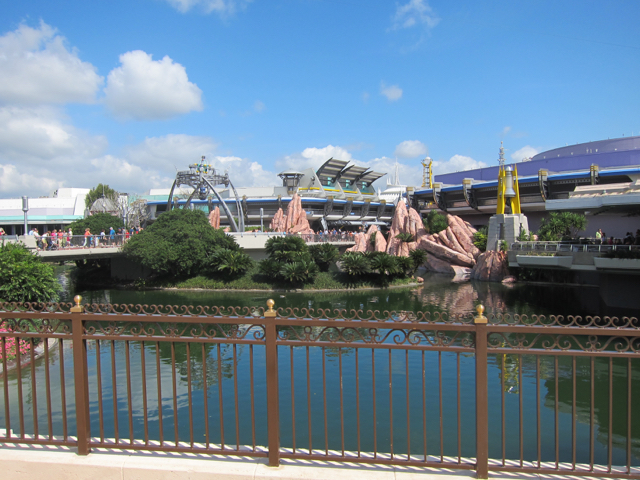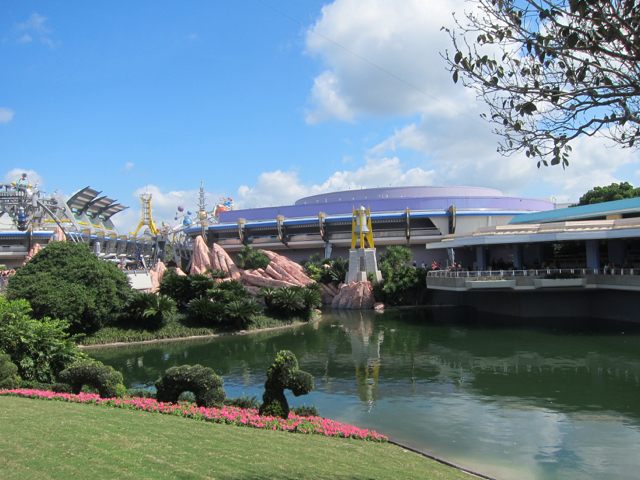 We knew that the Rose Garden was slated for demolition soon after our trip, so we took advantage of our last chance to get some pictures there.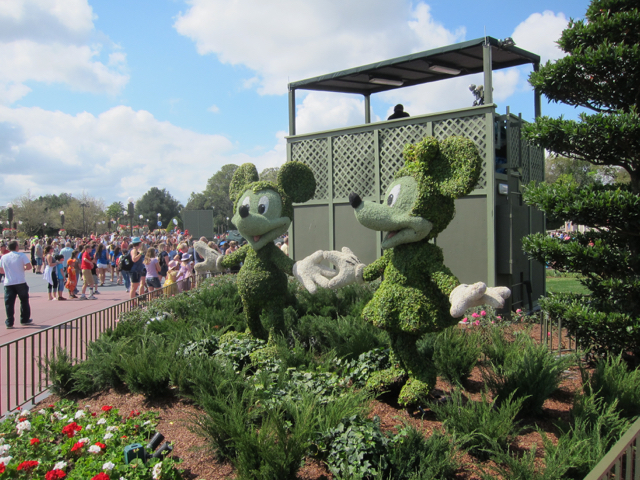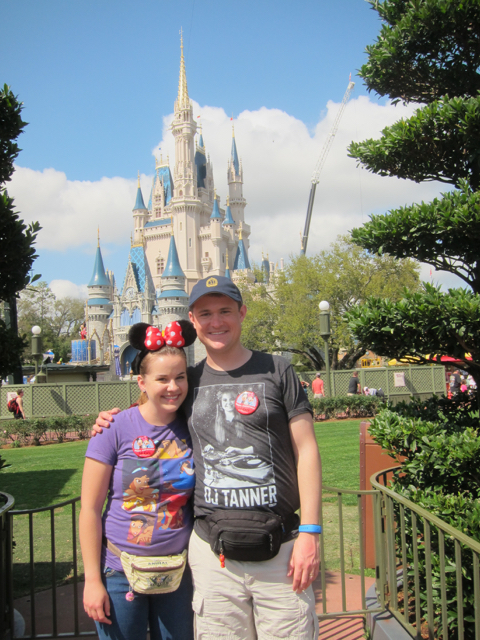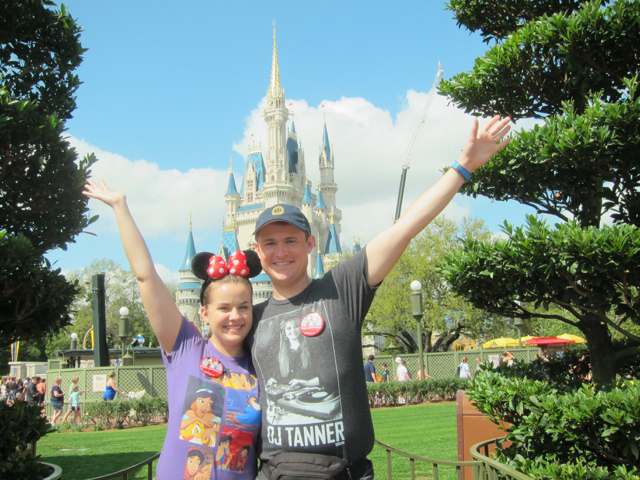 And then it was time to cross into Tomorrowland. This is one land where I think WDW has a clear leg up on Disneyland. It has a much more cohesive theme and is simply more enjoyable to spend time in on the East Coast.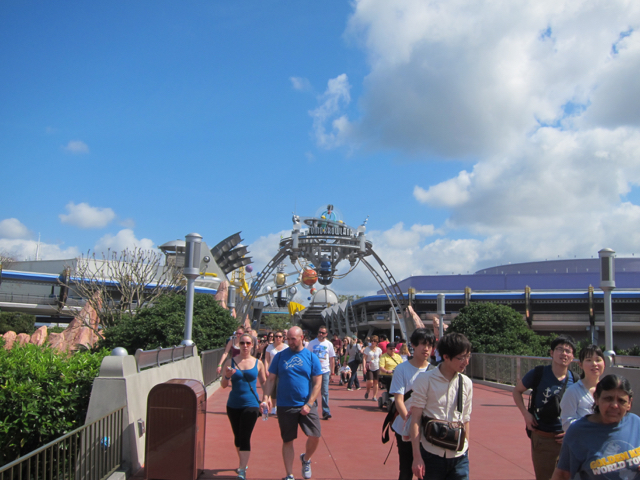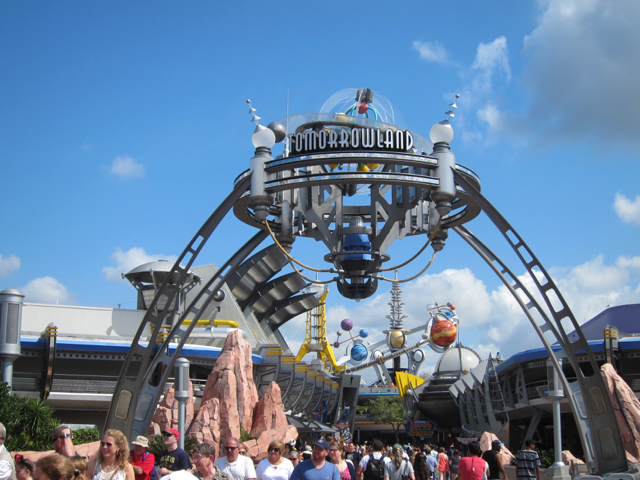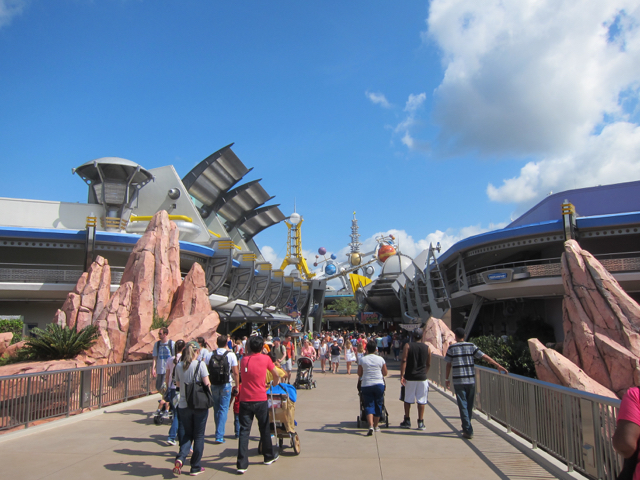 Plus, you really can't beat the views from the bridge.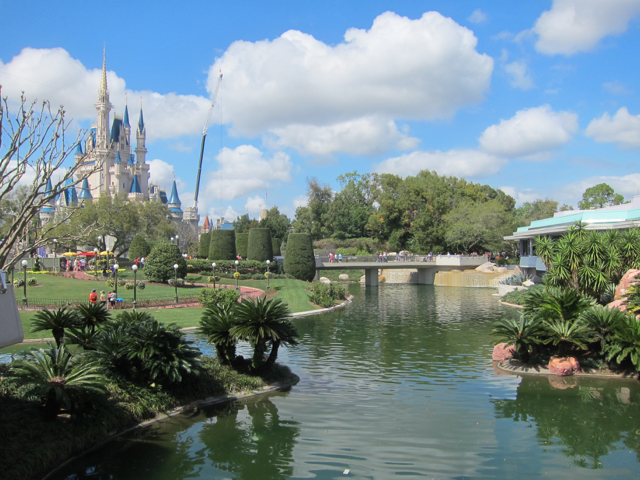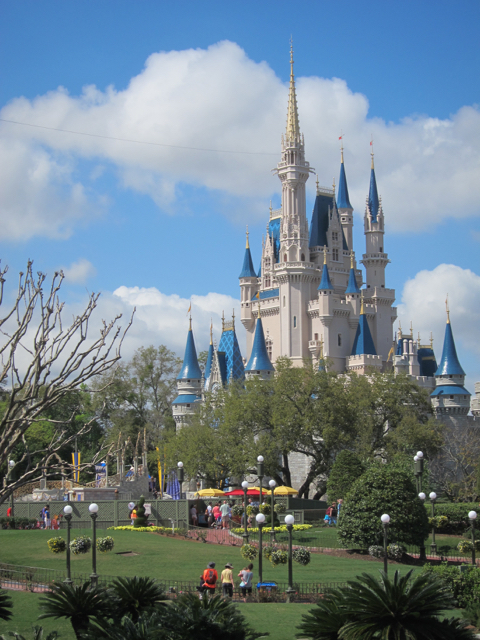 Probably my favorite Disney attraction on either coast is the PeopleMover, and it had been far too long since we'd gotten the opportunity to ride. Which is precisely why it was our first destination in Tomorrowland.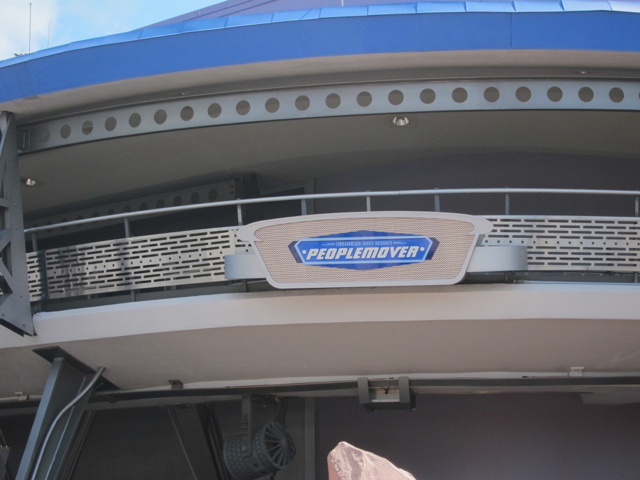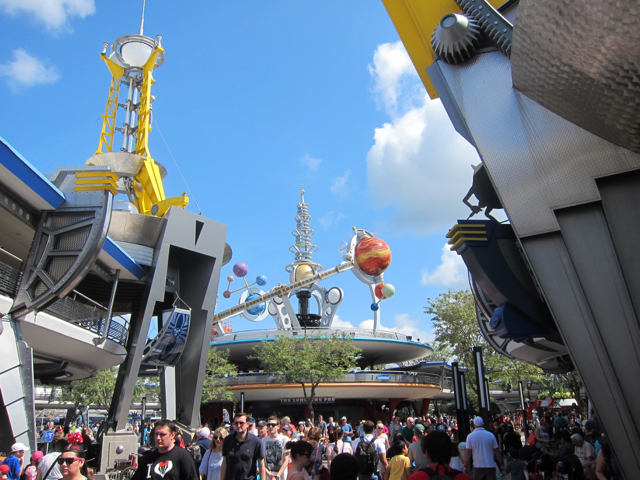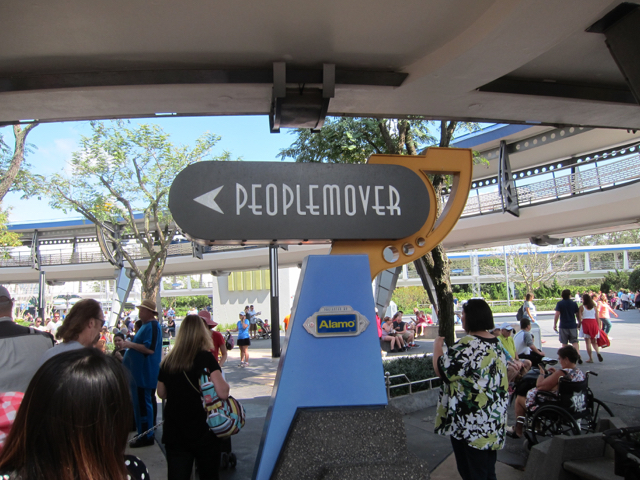 Right as we got up to the attraction, the cast member at the entrance to the queue stopped us and told us we would need to finish our Starbucks drink before riding.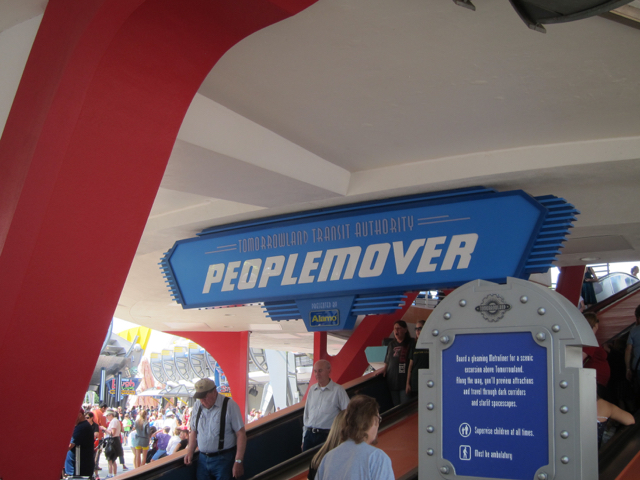 And so we turned around and found a bench on which to sit for a few minutes.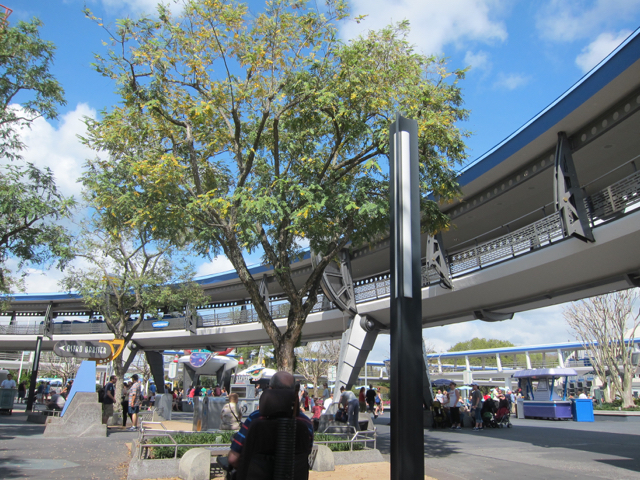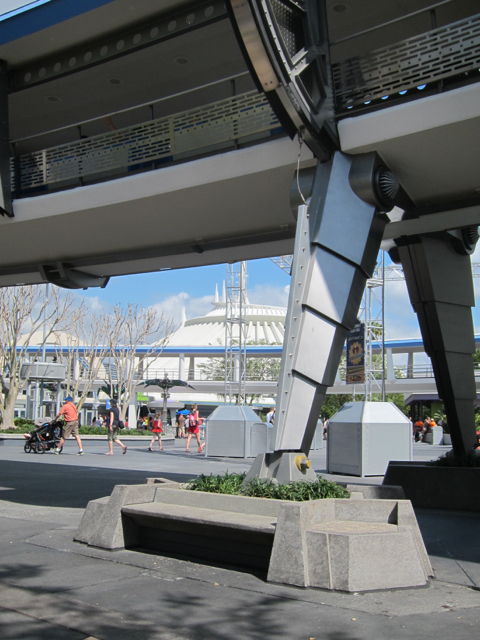 Since we were killing time anyway, we walked over to Space Mountain and got a DAS return time. One difference between the DAS systems at DLR and WDW is that the latter requires you to go to the exit of each individual attraction in order to get a return time. Disneyland, on the other hand, issues return times for any attraction at any of its Guest Relations kiosks.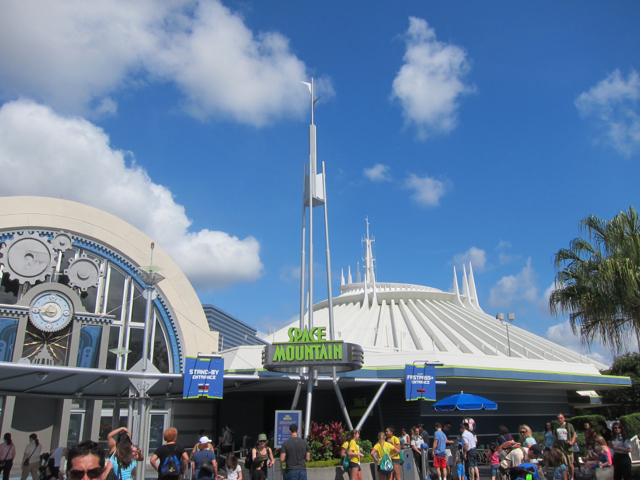 Our return time wasn't too far away, so we planned to stay in Tomorrowland until it arrived.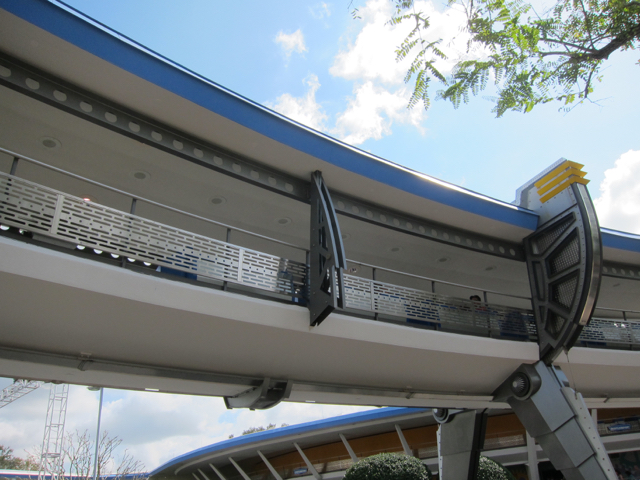 In the meantime, though, we had finished our drink and were ready for some TTA action.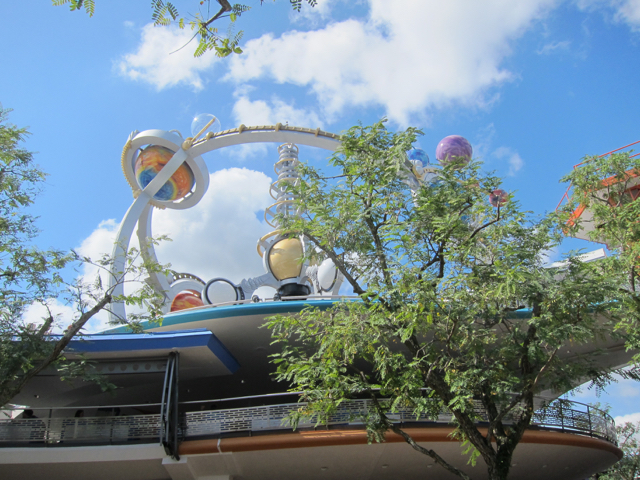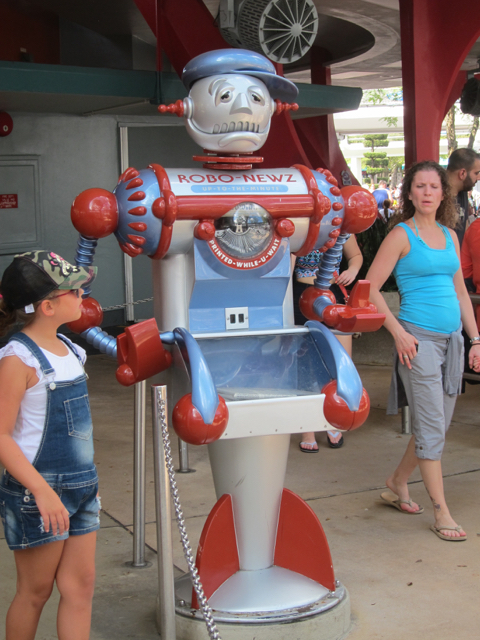 We ascended the ramp and were off!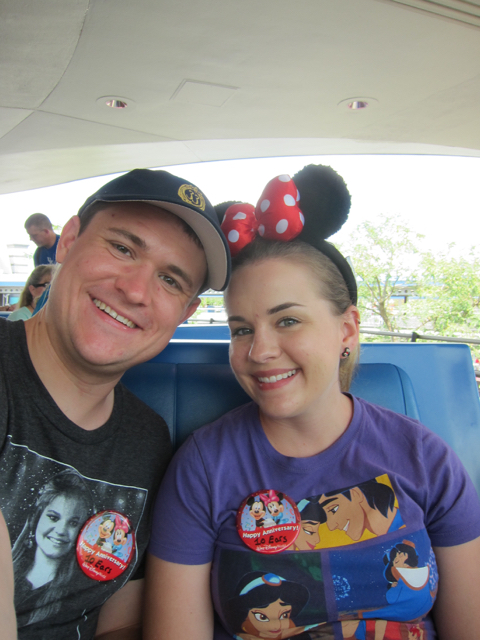 Here's what it looked like in front of us.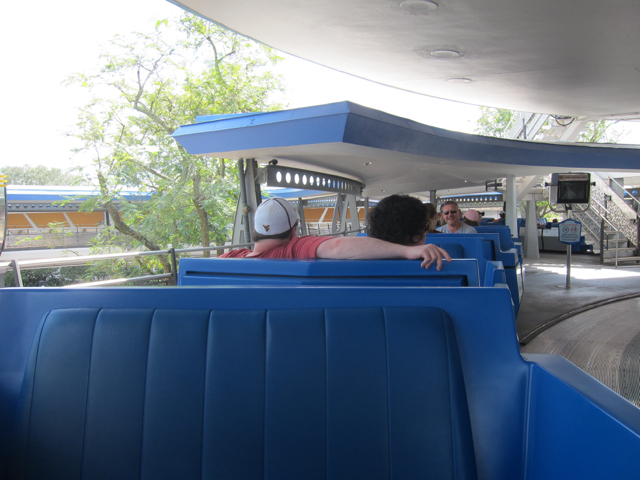 And behind.
It's hard to explain exactly why I love the TTA so much. I think it blends so many elements that make it quintessentially "Disney." It has the innovative technology that Walt was so passionate about, but it's also a leisurely ride and doesn't need thrills to make it exciting. Plus I just love the views of Tomorrowland that it offers.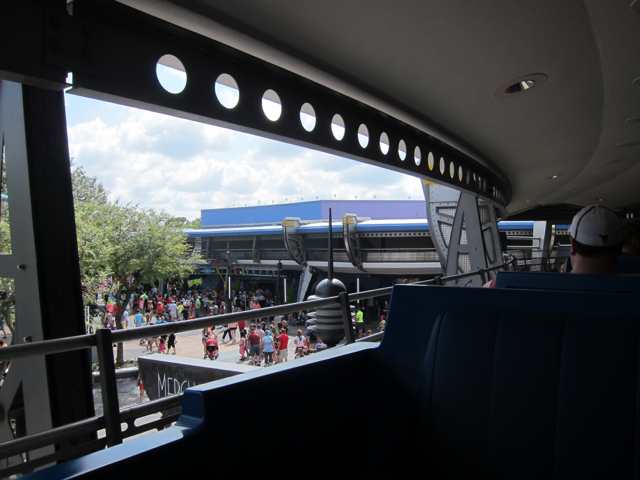 I remember being bummed when the last narration was replaced by the current one, but I've now become so accustomed to this audio that it's really a key part of the experience.
It's the simple things like going through Space Mountain that make the PeopleMover truly unique.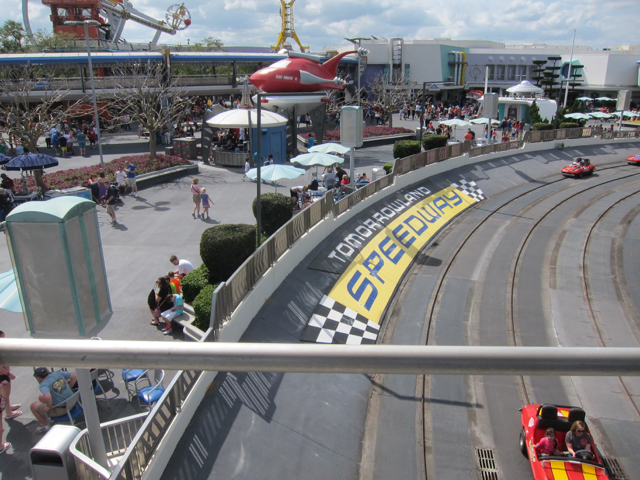 After getting off the ride, we still had about 20 minutes until our Space Mountain time, and so this seemed like the perfect occasion to experience another classic attraction—the Carousel of Progress!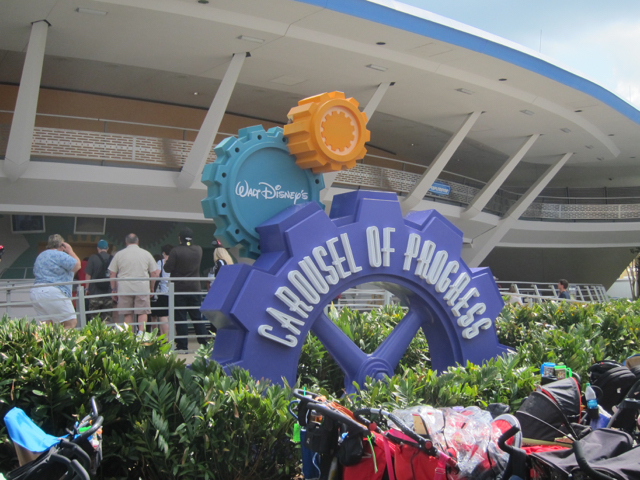 It's hard to believe that the first time we'd ever gone on the Carousel was on our 2012 trip, but I had fallen in love with it then.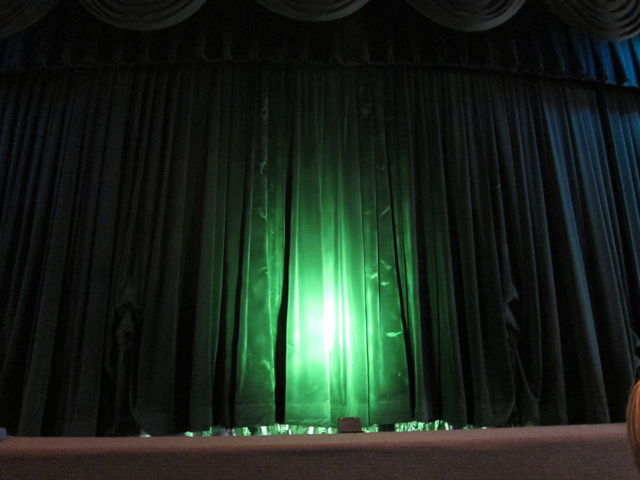 Again, I think the attraction has so much depth behind it—from its story to its history—which adds to the overall experience.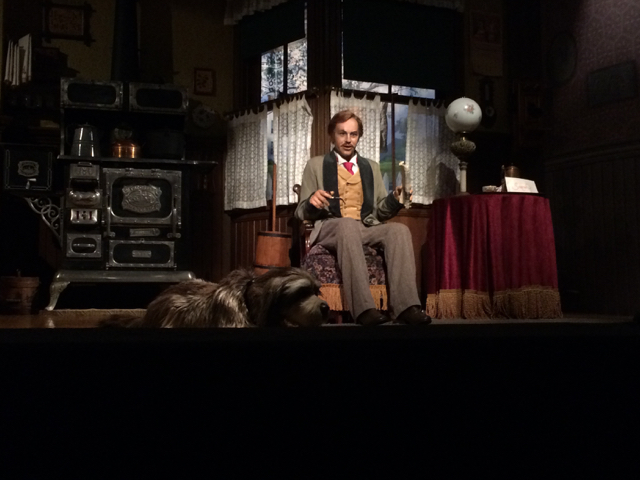 Plus you gotta love Rover.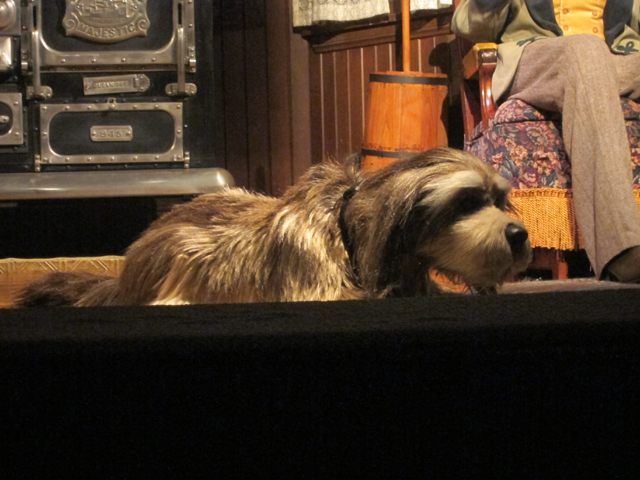 The different vignettes have a timeless humor.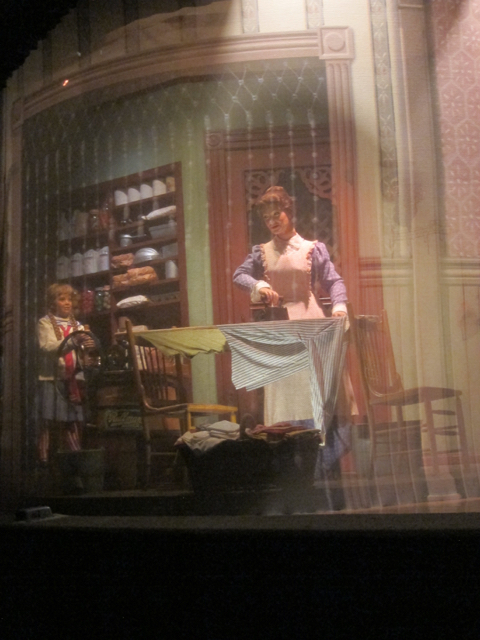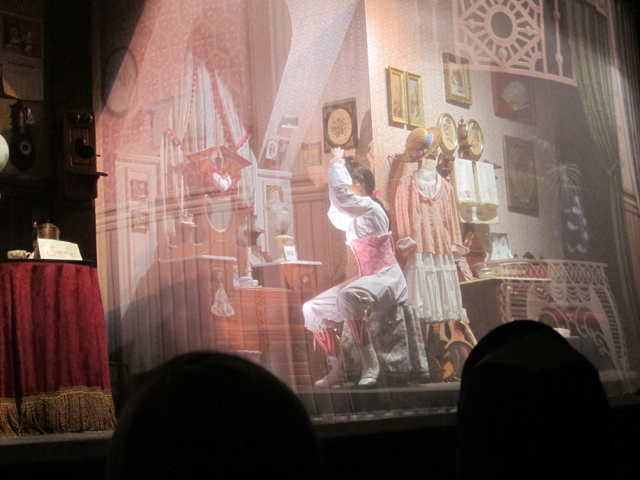 Between the TTA and the Carousel of Progress, it really felt like we were in Walt Disney World, which is a feeling that can't be beat!
Previous Post | Next Post
Table of Contents
Follow



Share