Chapter 13
Lazy Afternoon
---
Previous Post | Next Post
Table of Contents
We timed it out well enough so that we were able to get a boat back from Blue Lagoon Island to the ship pretty quickly.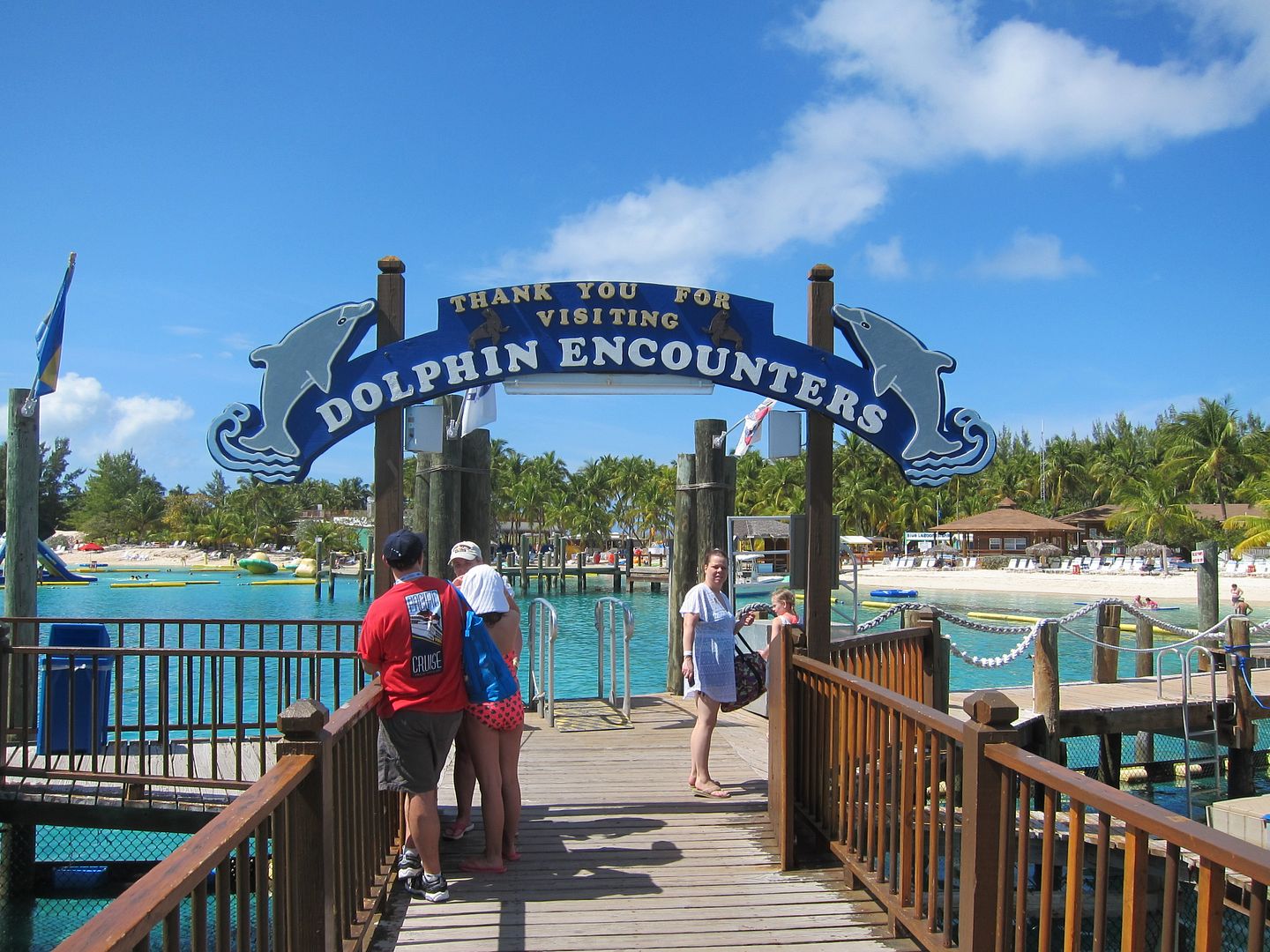 I didn't take near as many pictures on the way back, but I think I did nod off a few times.
We got dropped off in the same spot where they picked us up.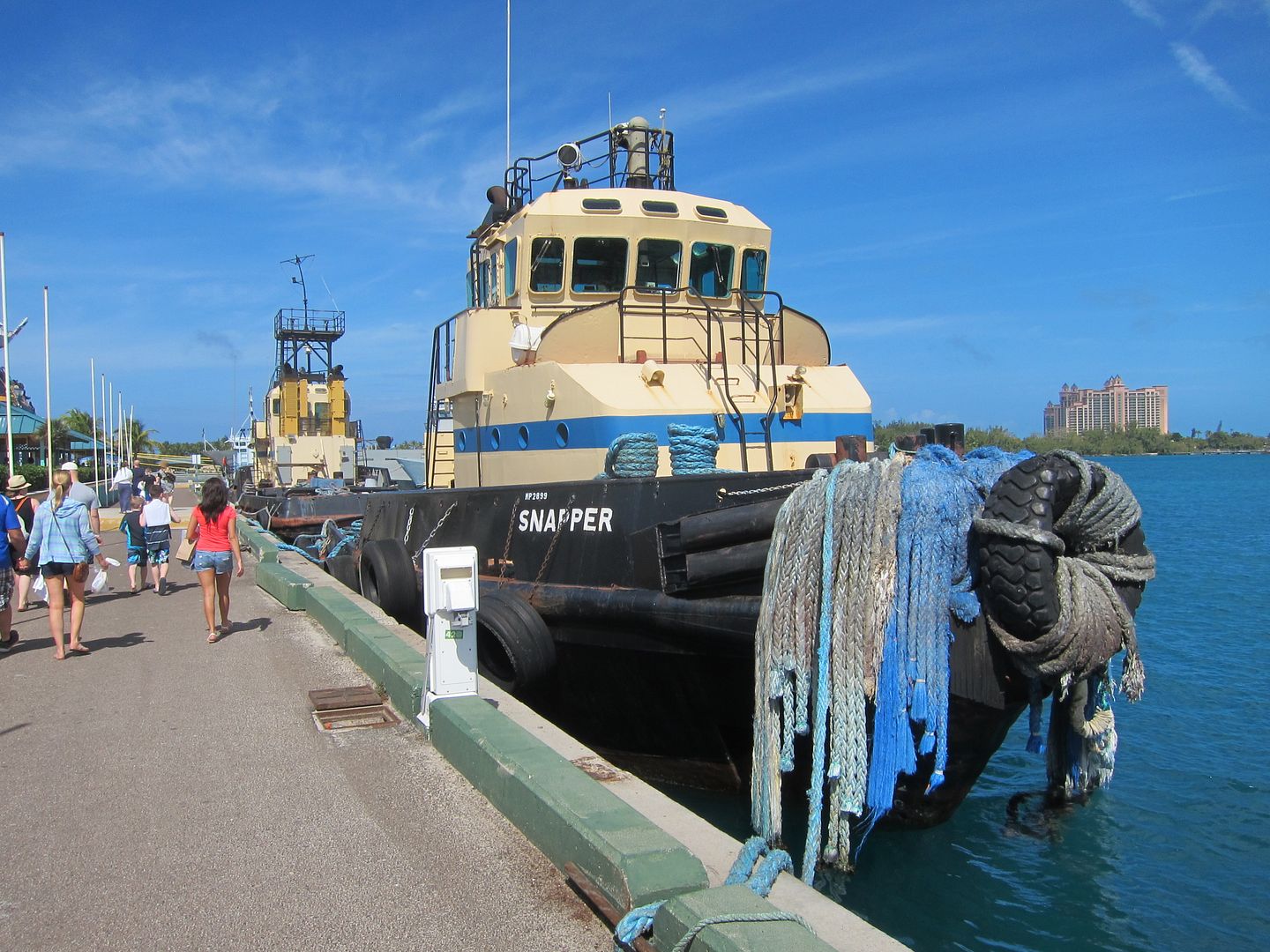 Our Personal Navigator on the Nassau day included a travel warning for the city. It talked about how tourists had been the subjects of violent crime in recent weeks (usually because they were in shady parts of the city or out after dark). But just seeing a very small portion of downtown, it was suddenly easy to see that it wasn't all the picture-perfect resort locale painted by places like Atlantis and Blue Lagoon Island.
We didn't really feel like spending too much time in Nassau proper, so we started to walk back to the Dream.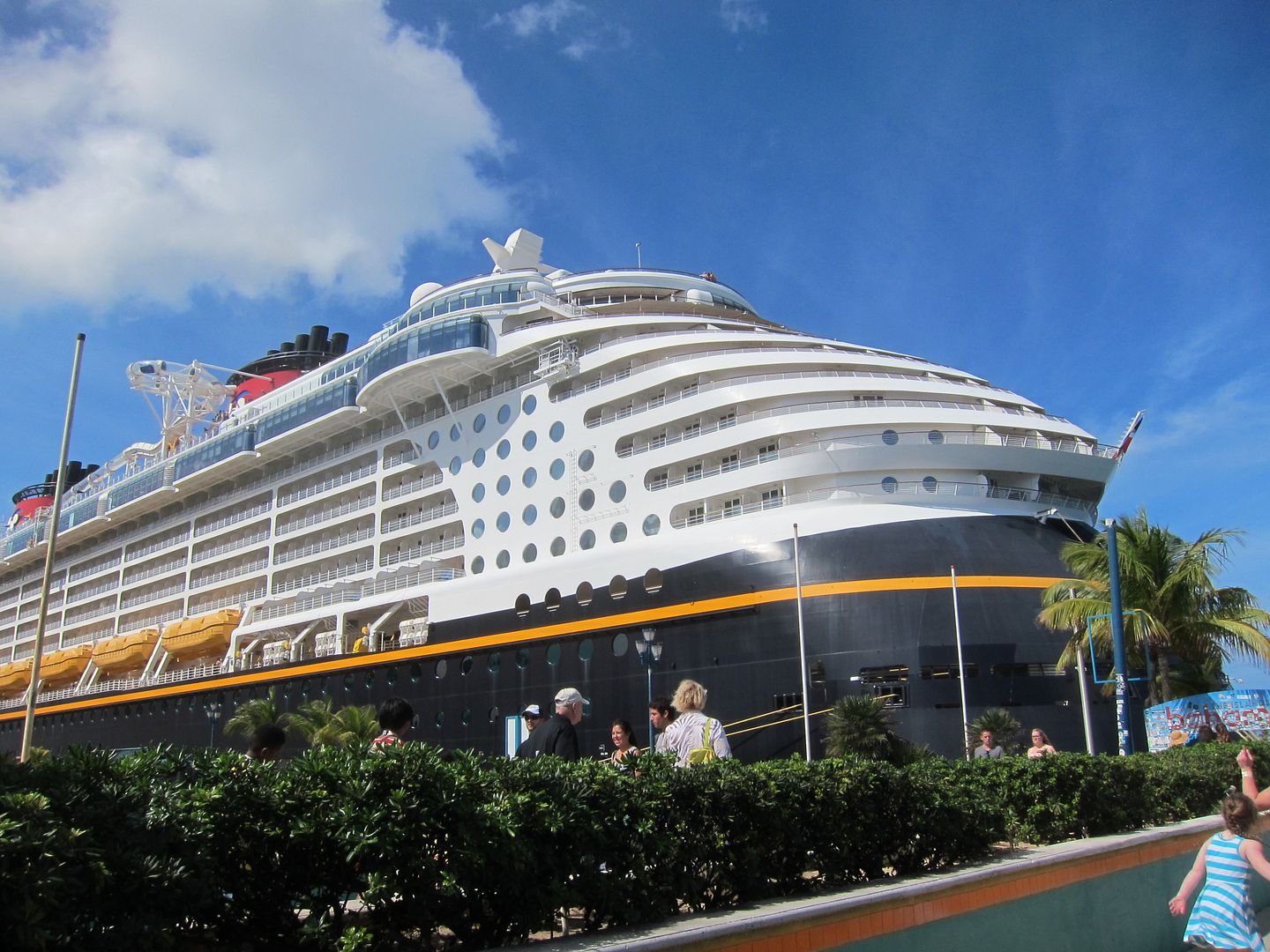 We passed by this archway that told us the distance to other Bahamian destinations.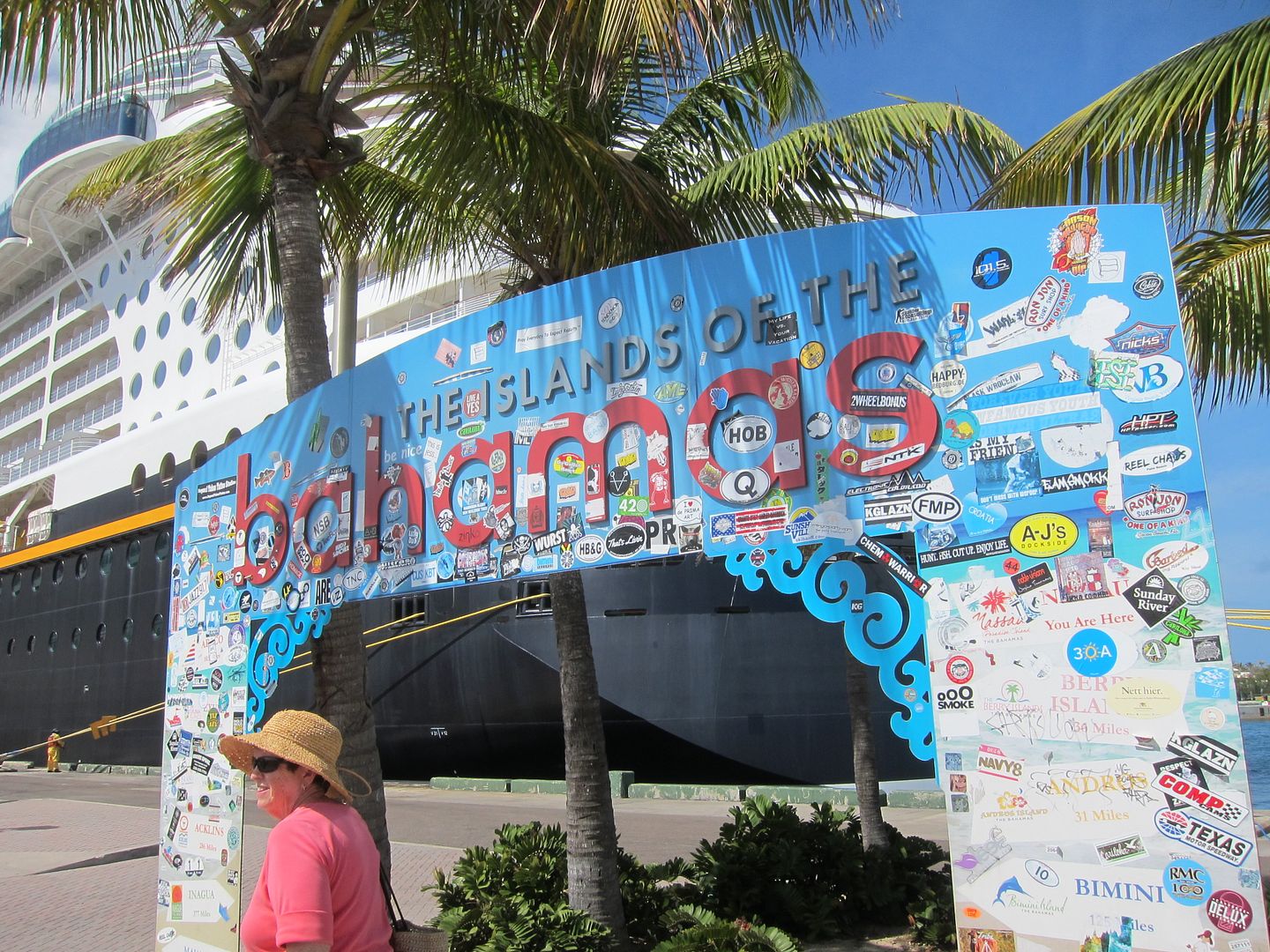 We wished we could have taken a trip over to Cat Island!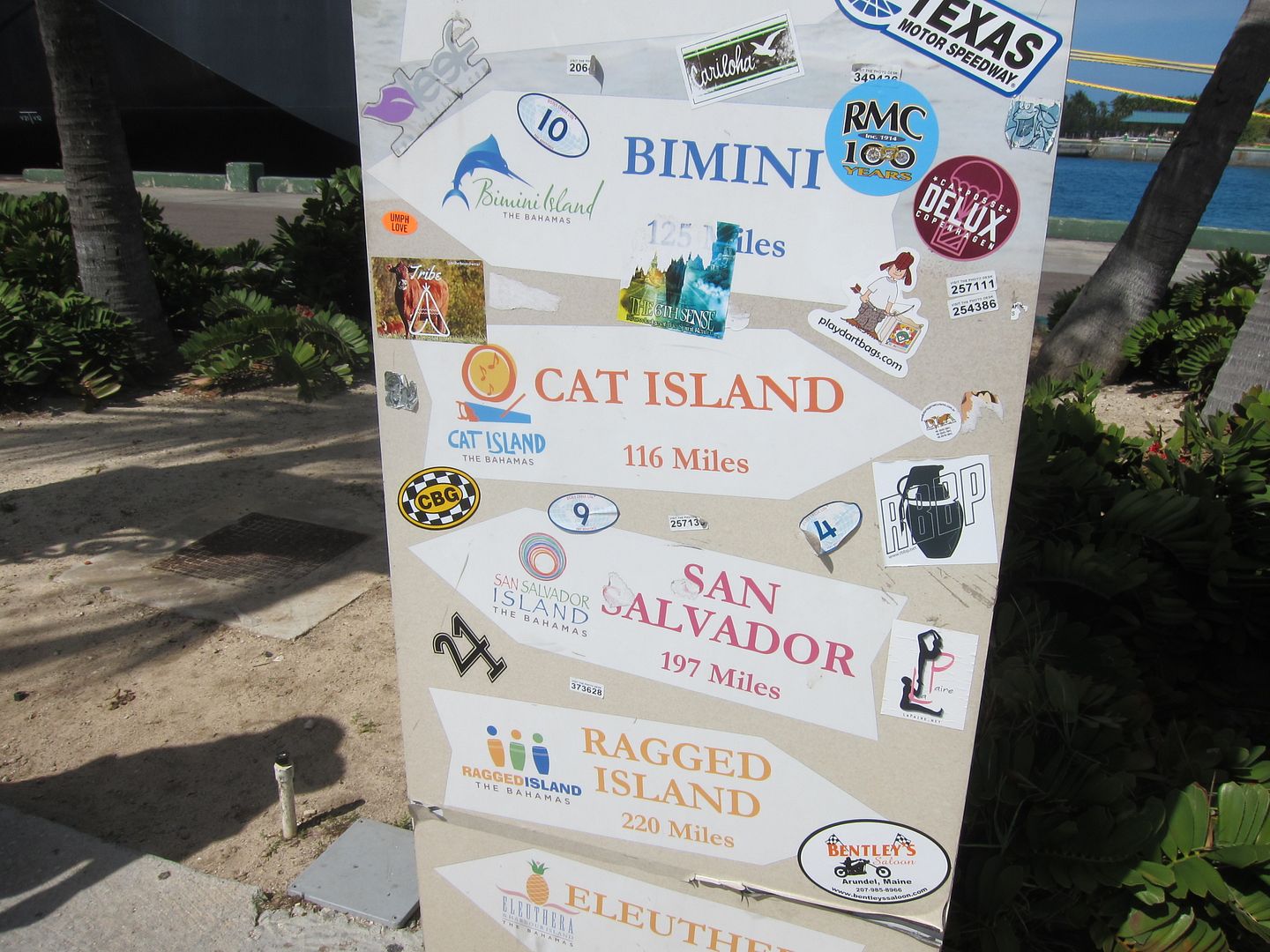 And then we could see the gangway leading back on board.
This particular slip is reserved for the Disney ships.
When we got back on the ship, our first destination was Cabanas for some much-needed lunch. I think we each went back for a couple plates of food, but here is a sampling of what we ate.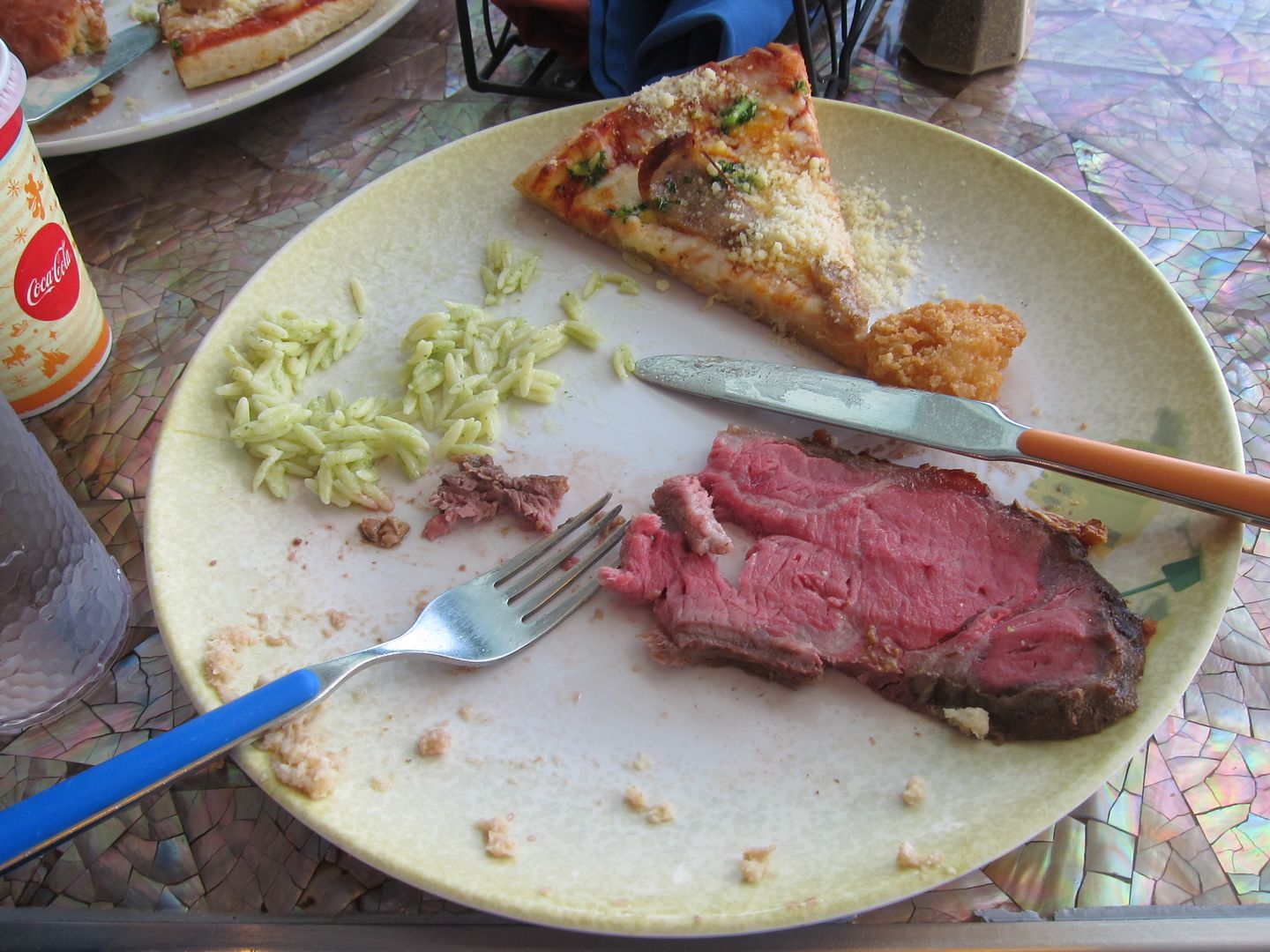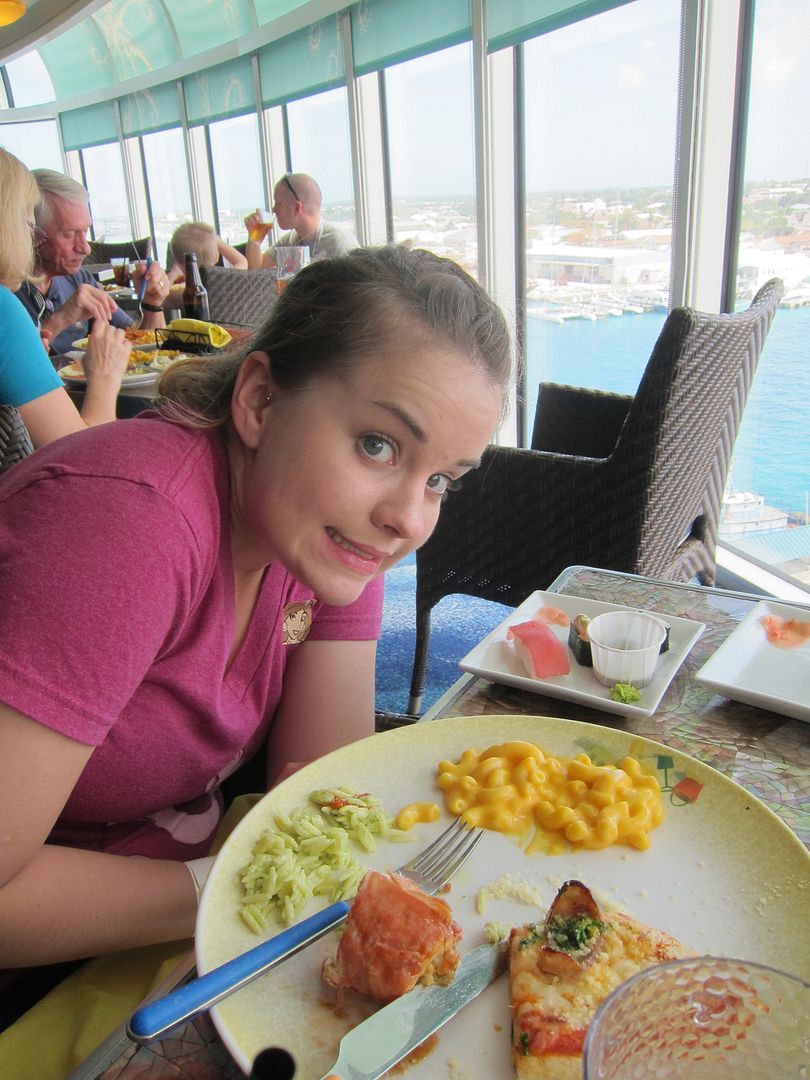 It was only around 1pm, and we would be moored at Nassau for another few hours, so we found ourselves some chairs on Deck 11.
We also went to the Quiet Cove Pool for a bit and ordered a nice fruity drink to sip on at Cove Bar.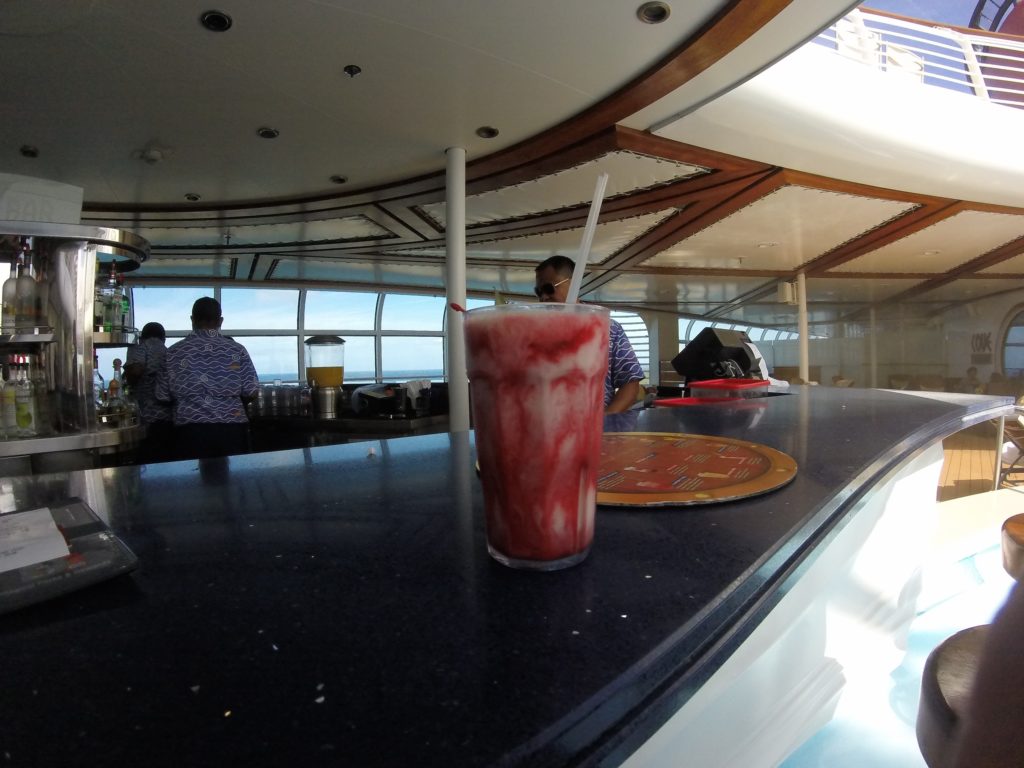 This was our first swim-up bar, and the whole concept was a little bizarre to me. It was definitely convenient, though!
We'd read/heard that Nassau day is supposed to be a great opportunity to stay on board the ship and enjoy fewer crowds (especially shorter lines for the AquaDuck), but that secret apparently got out. Instead, the ship felt pretty crowded, and the AquaDuck wait time never dipped below an hour.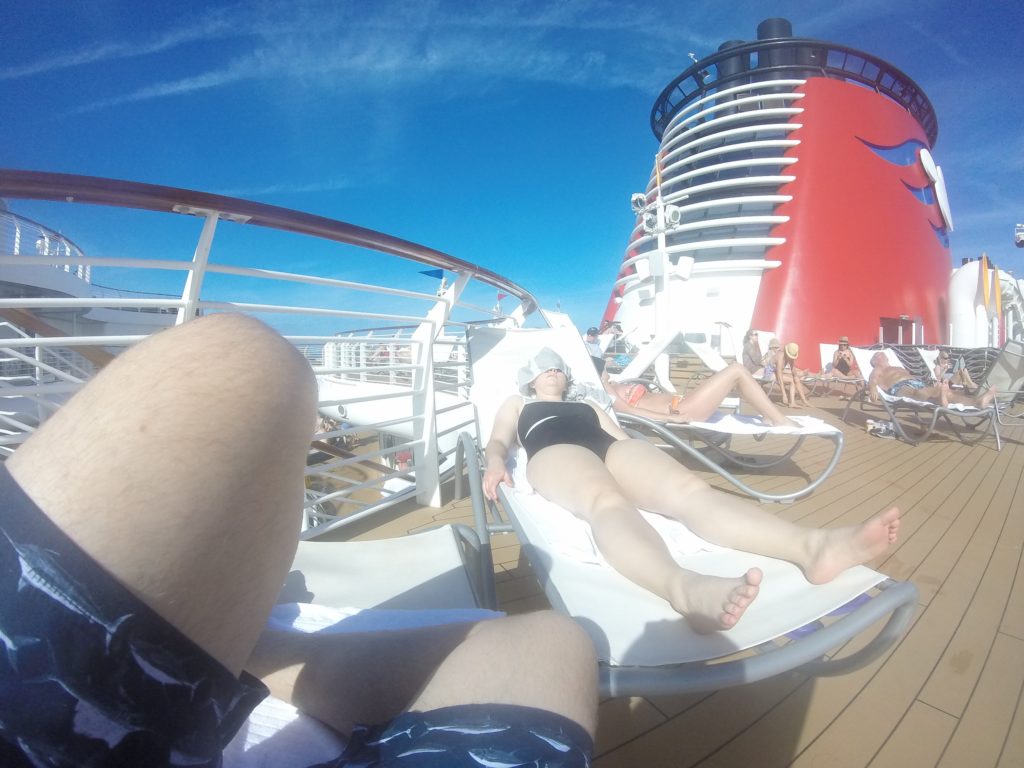 We passed the rest of the afternoon pretty lazily. At one point, we went and grabbed some soft-serve from Frozone Treats, but we mostly just lounged.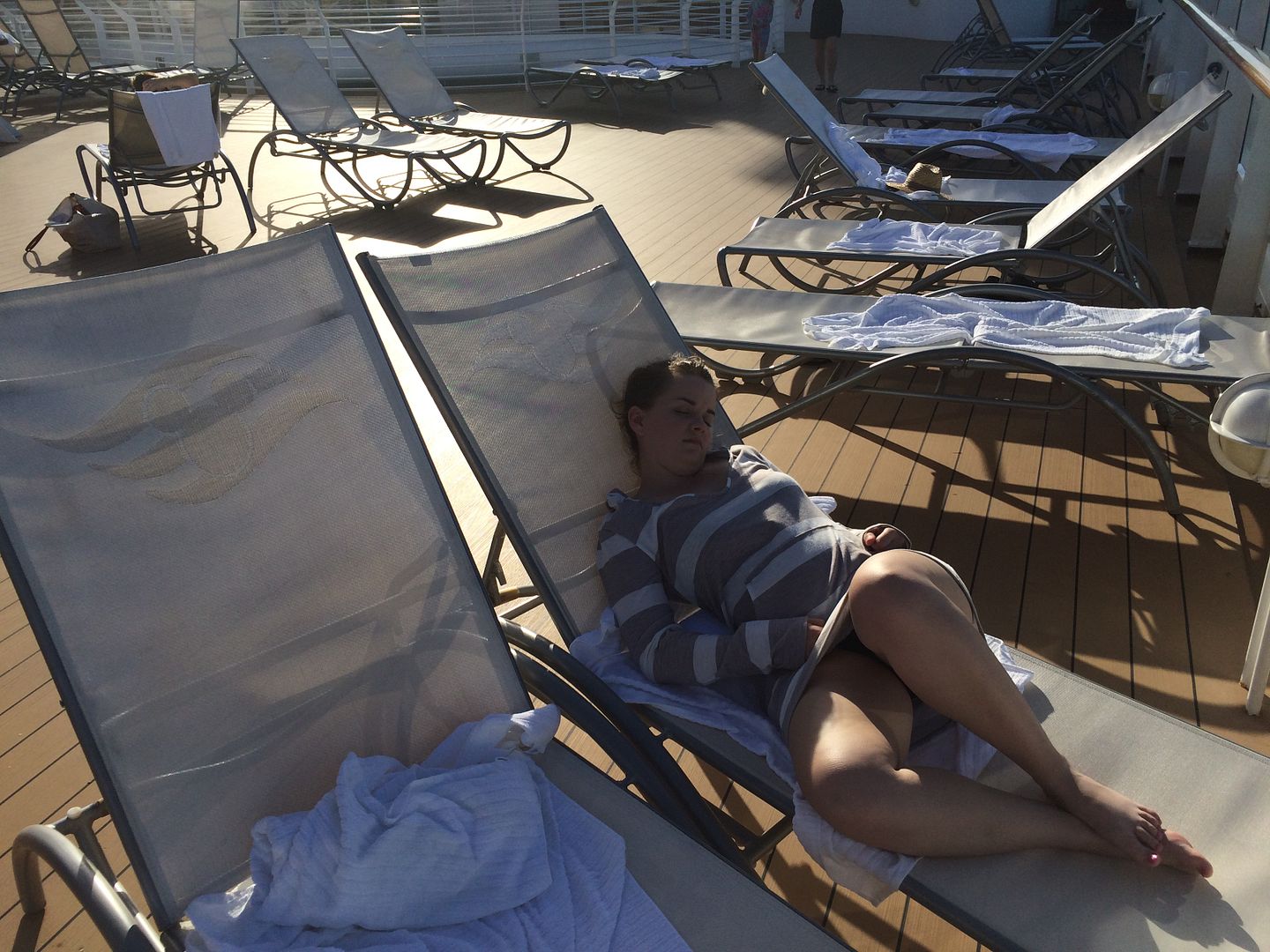 Tonight was Pirate Night on the ship. Even though neither Tracy nor I had packed anything that would be particularly suitable, we did find some pirate bandanas were left in our stateroom the previous night, so we donned those.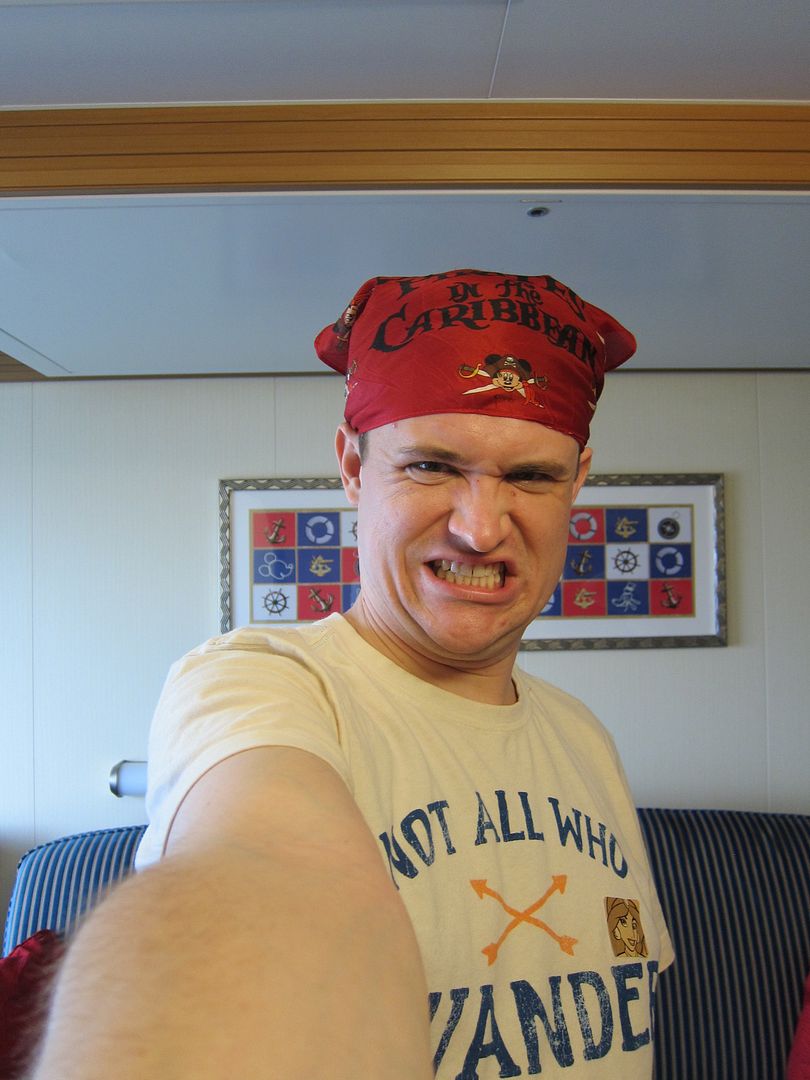 Tracy also had a Peter Pan tank packed, so she looked particularly "pirate-y."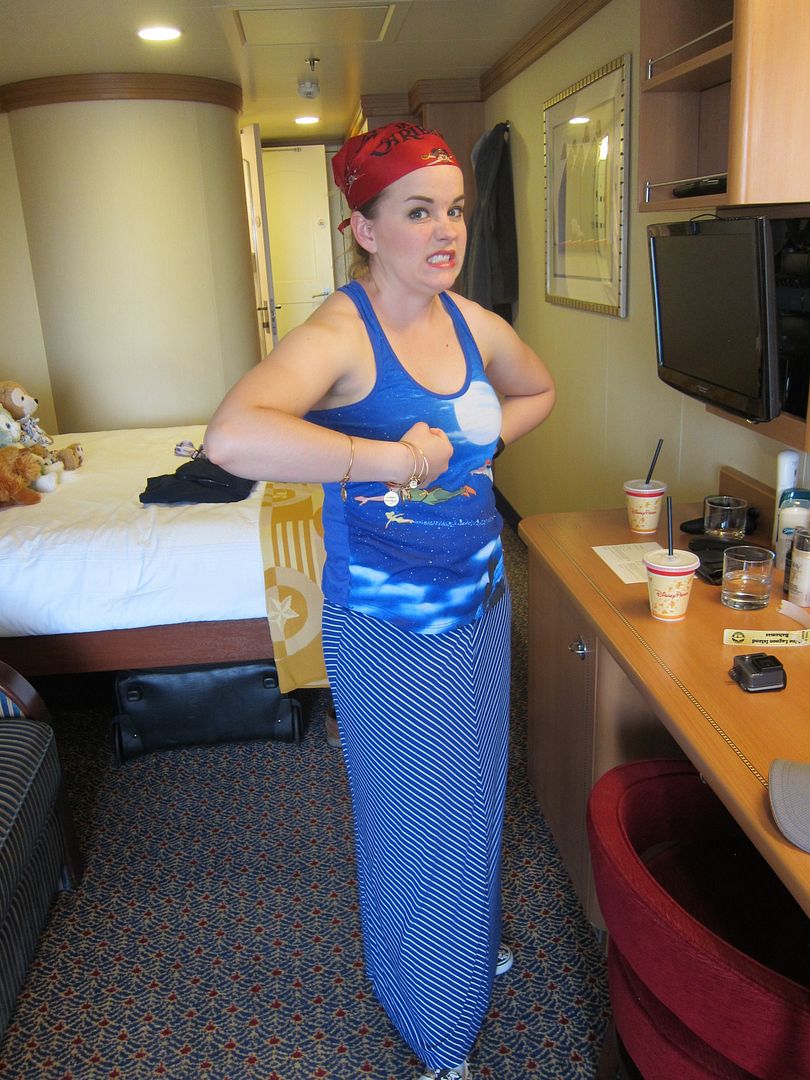 One feature of the Dream that wasn't on the Wonder was a mini-golf course up on Deck 13.
We always enjoy a good game of putt-putt, so we went up before dinner.
The different holes are well-themed and fun to play, but the view is what really makes this particular course unique.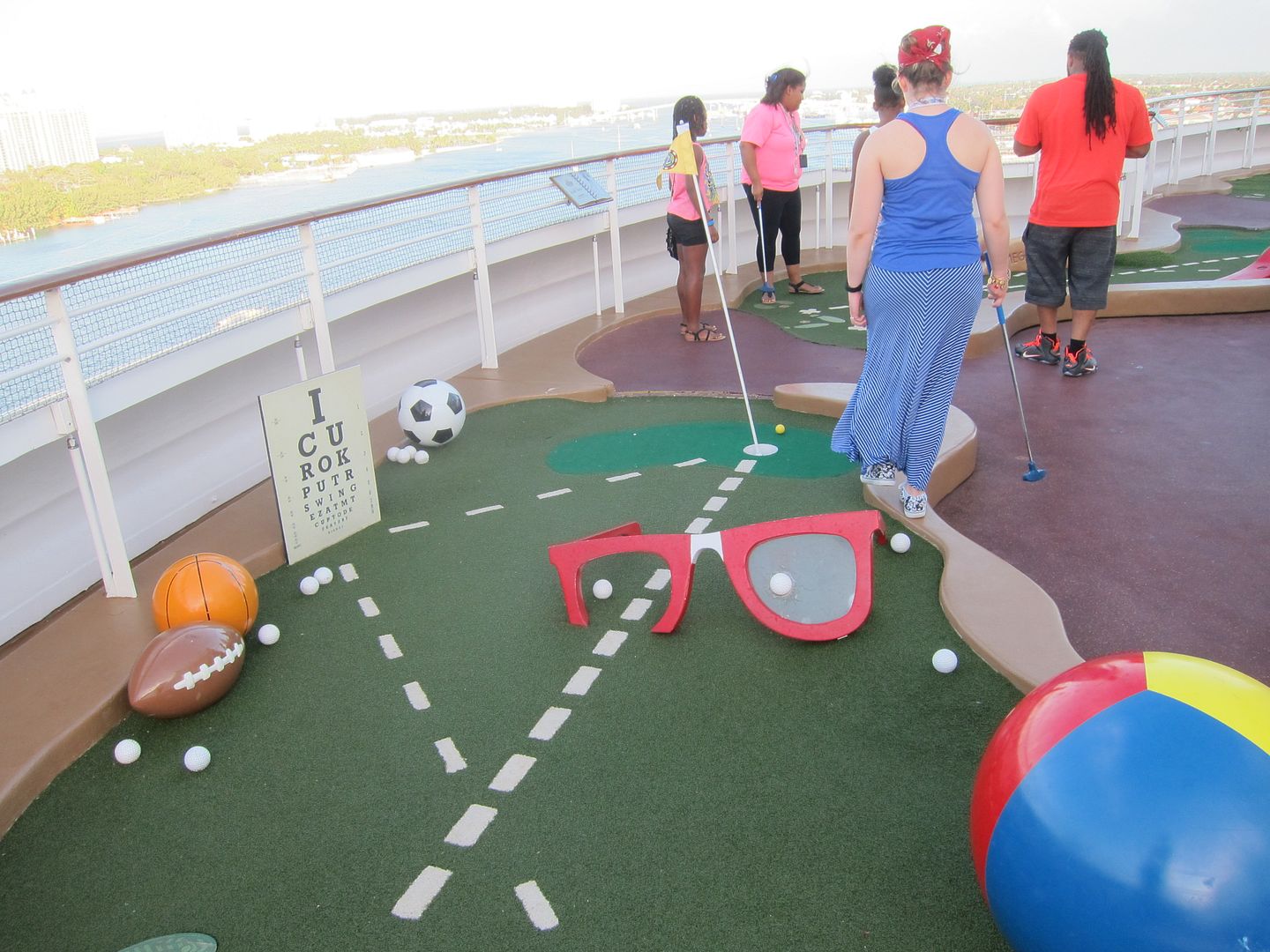 I don't think I've ever golfed in a prettier place.
We appreciated the various nods to different characters and movies.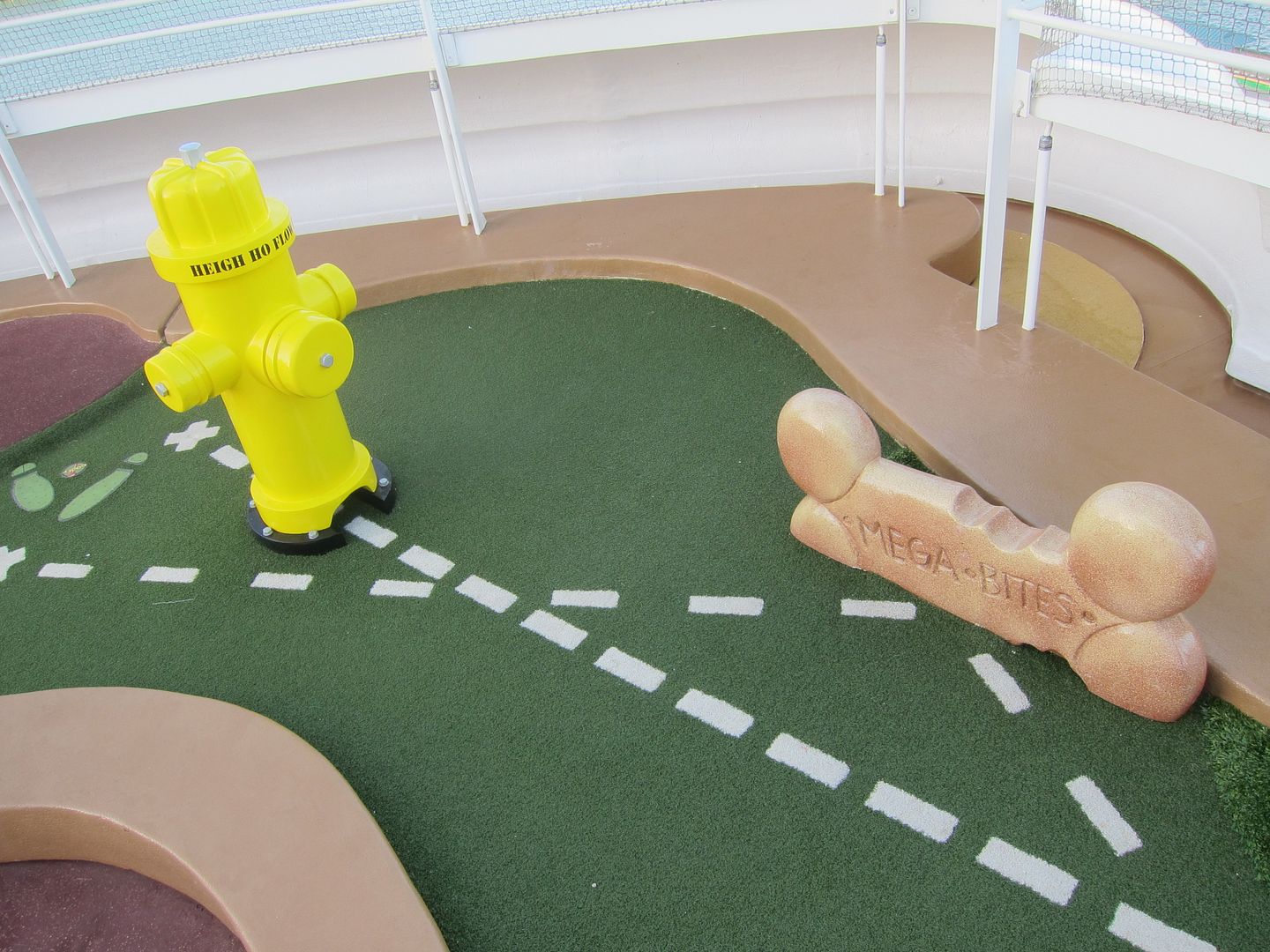 It was also funny how different it was being on deck today as opposed to the weather at Port Canaveral just 24 hours earlier. Nassau was hot and humid all day long, which was actually a nice change when you think about the wintery weather we'd left in Colorado.
Tracy won mini-golf in the end (no surprise there, as I don't think I've ever beaten her).
Even though the ship still hadn't made any progress toward departing, it was already getting to be time for dinner, so we started to make our way back down when our game was done.
Previous Post | Next Post
Table of Contents
Follow



Share