Chapter 7
Robo-Mickey
---
Previous Post | Next Post
Table of Contents
It was time for us to ride Space Mountain. Now, I had basically sworn off the Magic Kingdom version of this attraction after it had made my neck throb back in 2012, but I thought I'd give it another chance using my Disneyland Matterhorn technique (sit in the front row of the car, and brace myself with my legs so that my body doesn't get flung around).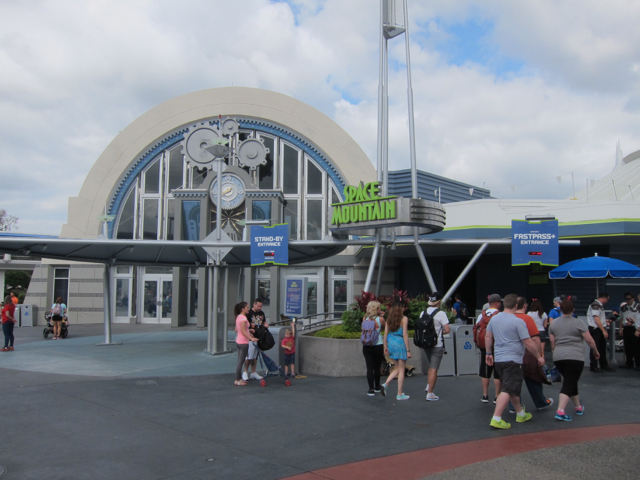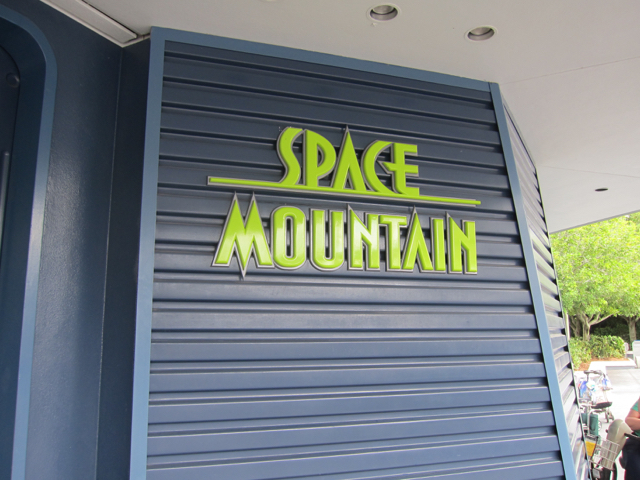 The queue of WDW's Space Mountain is so much better than Disneyland's.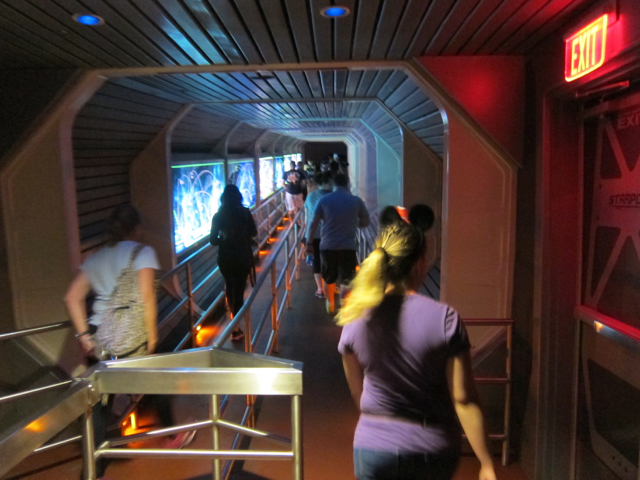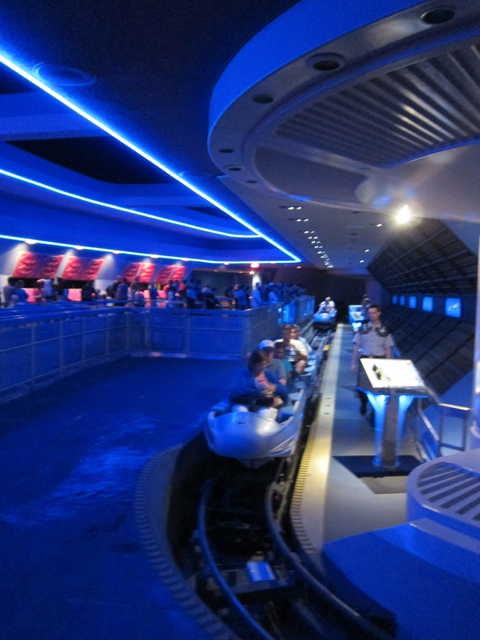 We were sorted to the right side of the queue by a cast member, which was also lucky—because I've read that this track is a little less violent.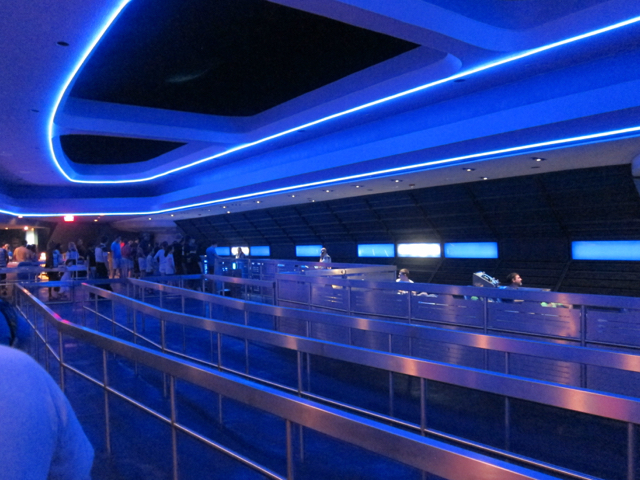 In the end, my technique worked fairly well. I didn't get too much whiplash, and there is still something classic about the bumpy, ancient track in the semi-darkness.
Disney hadn't yet introduced the free PhotoPass downloads with the Premier Passport, so we were stuck with the picture of the watermarked picture.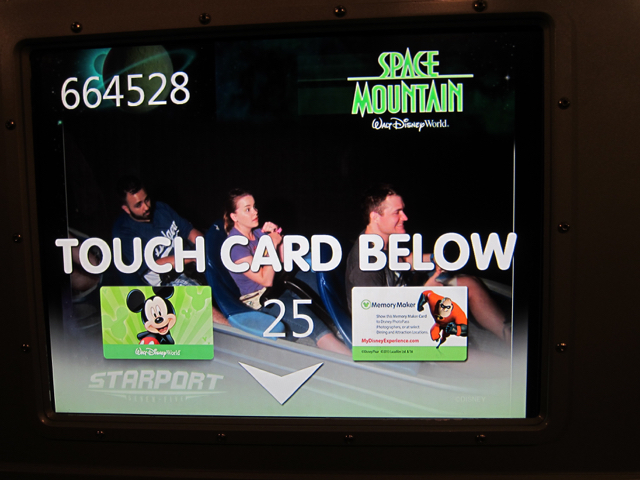 I always enjoy the Space Mountain post-show, even if it's ridiculous.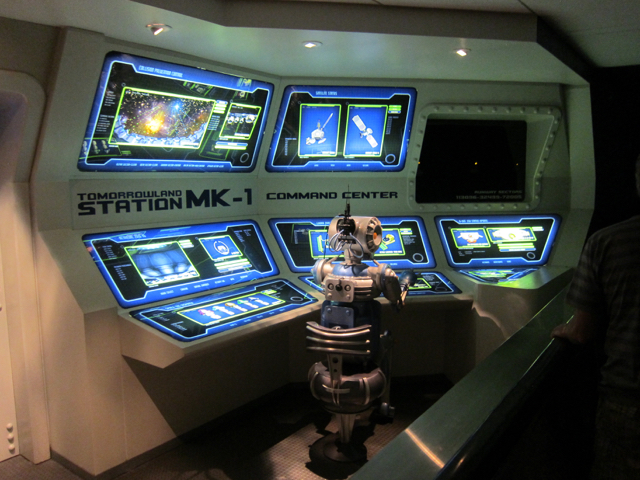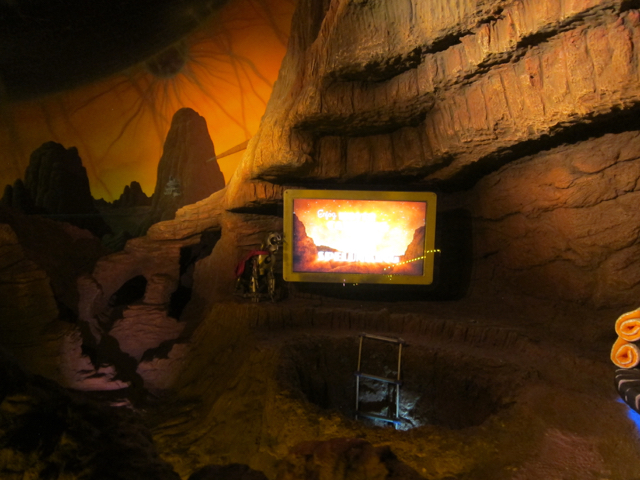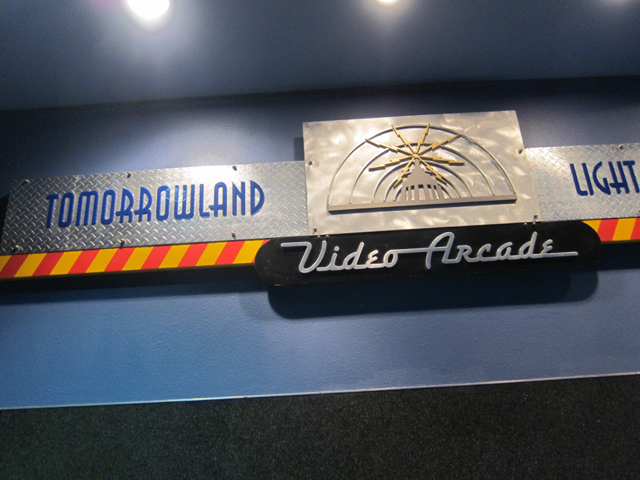 We walked back out into the sunny Tomorrowland.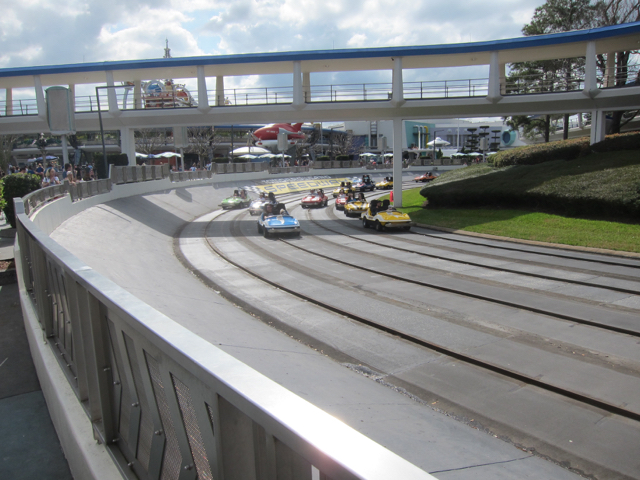 And we decided it was time to ride the TTA again (because why not?).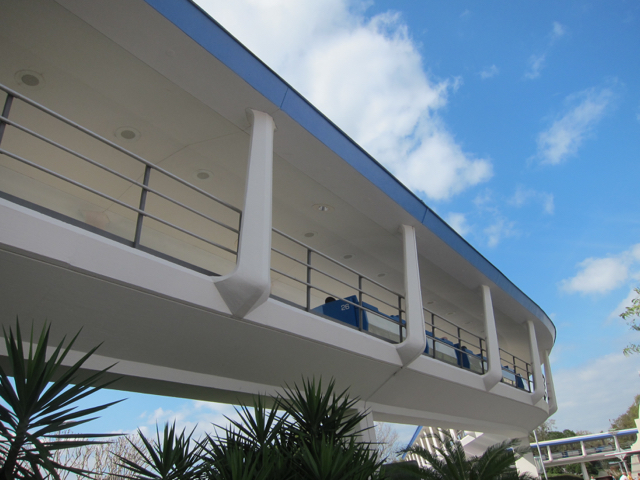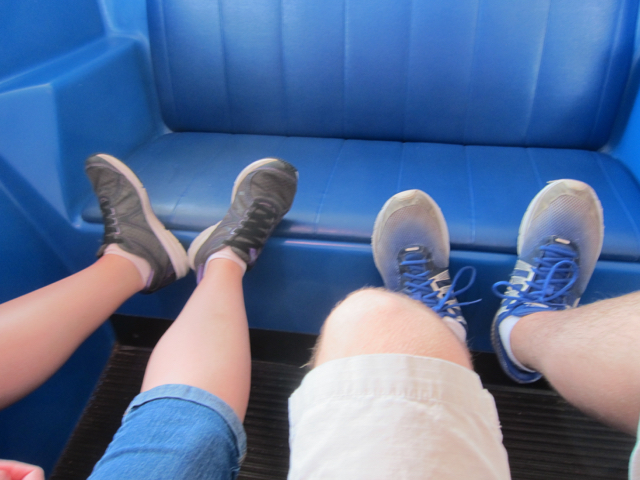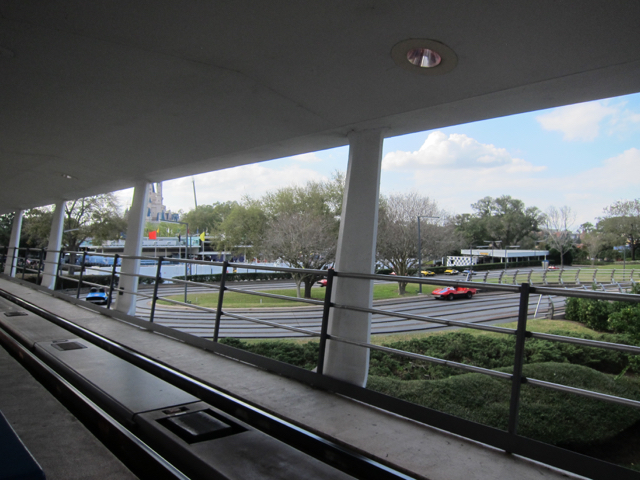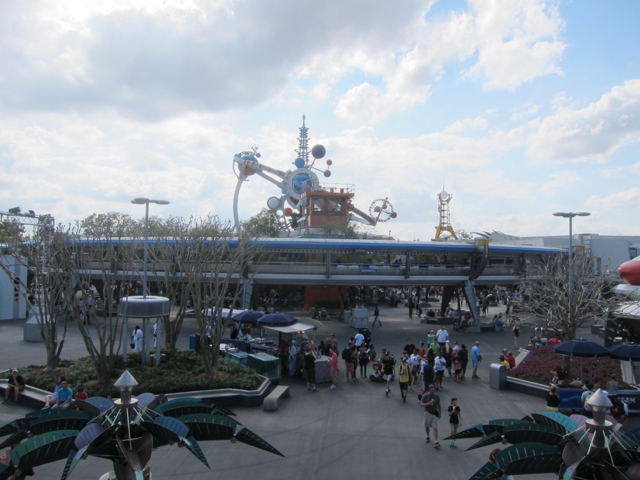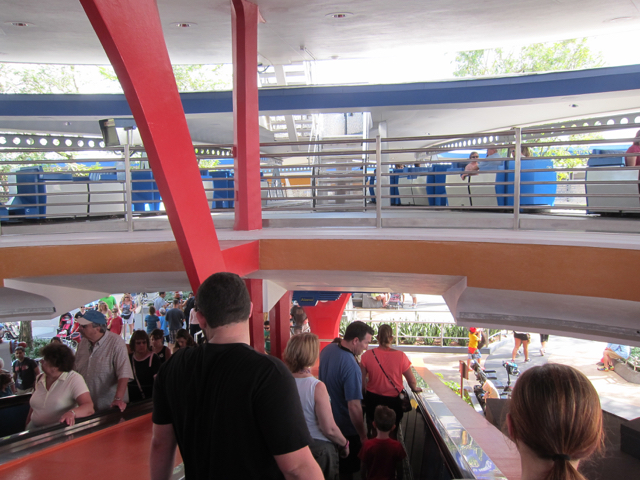 It's just the best attraction ever.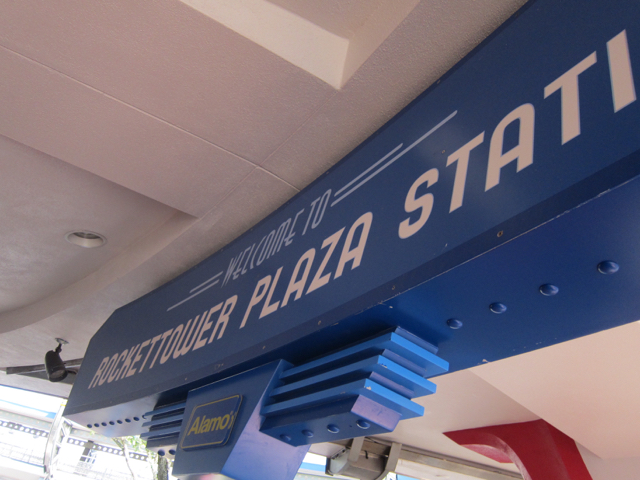 Once we were done with most of the attractions in Tomorrowland that actually matter, we moved along back toward the hub.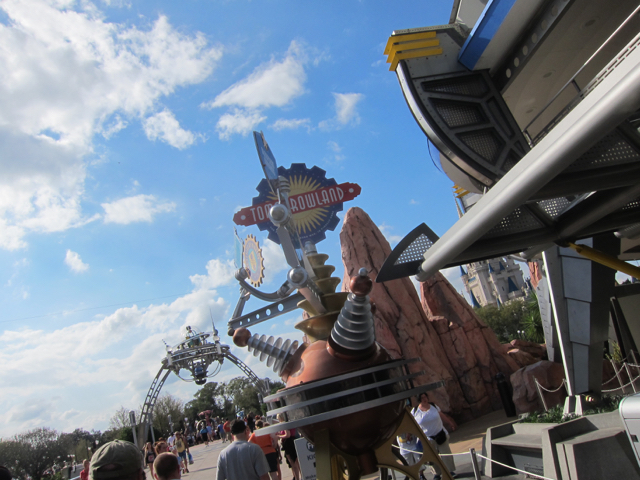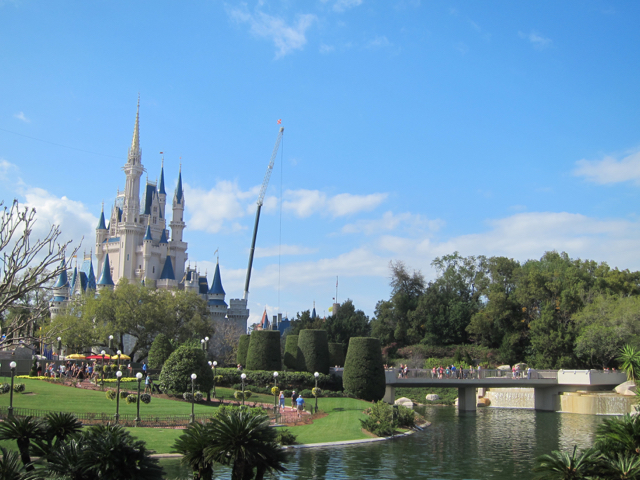 We'd gotten a FP+ for a meet-and-greet with talking Mickey because he was new since our last trip. It wasn't quite time yet, but we saw that Tinker Bell had no wait.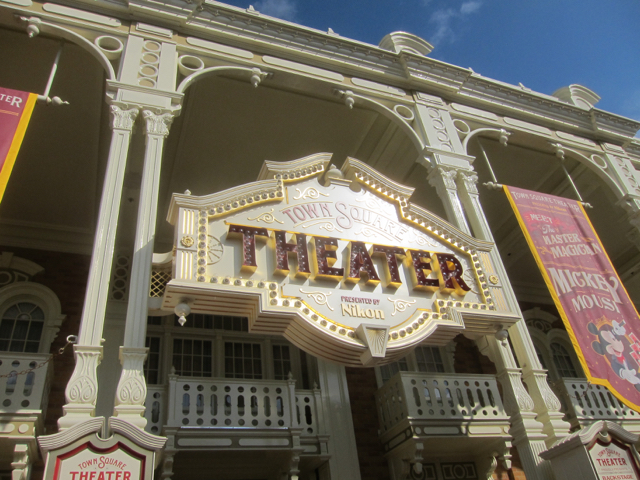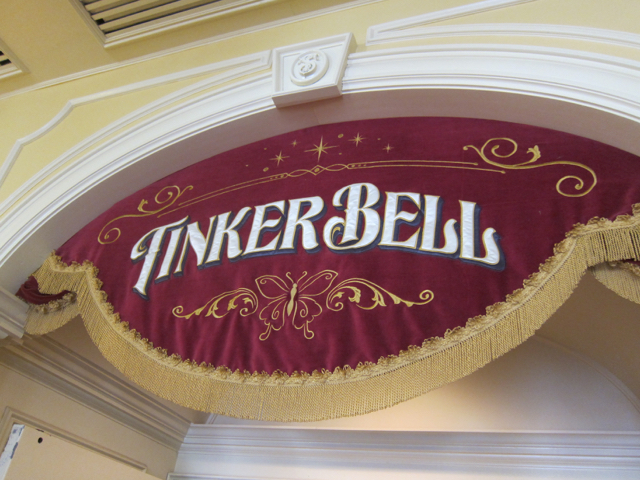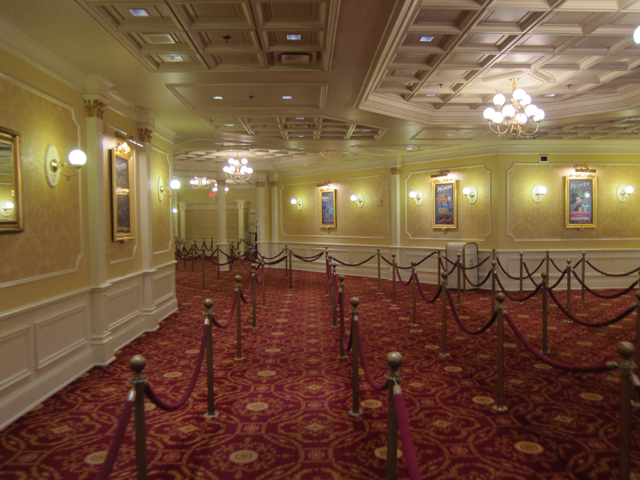 I'm not honestly sure whether we had ever met Tinker Bell before, which is interesting. I know her wait has always been far too long at Disneyland.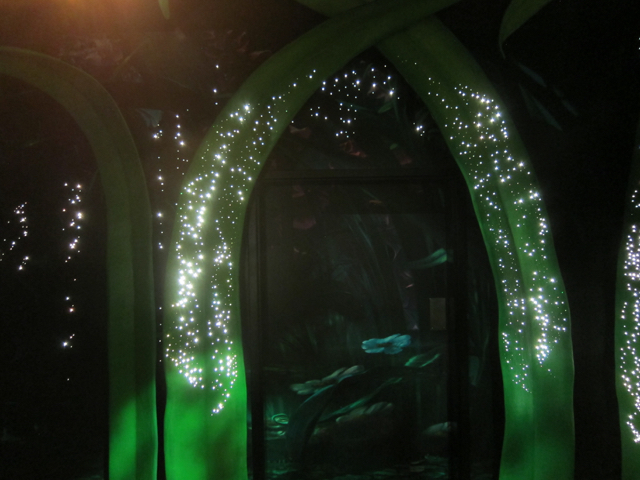 We also had no idea what to say to her, though, because we'd never seen any of her movies.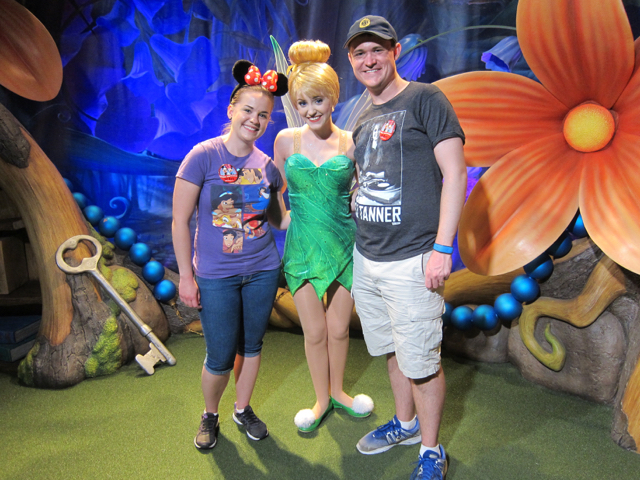 And then it was time to meet Mickey.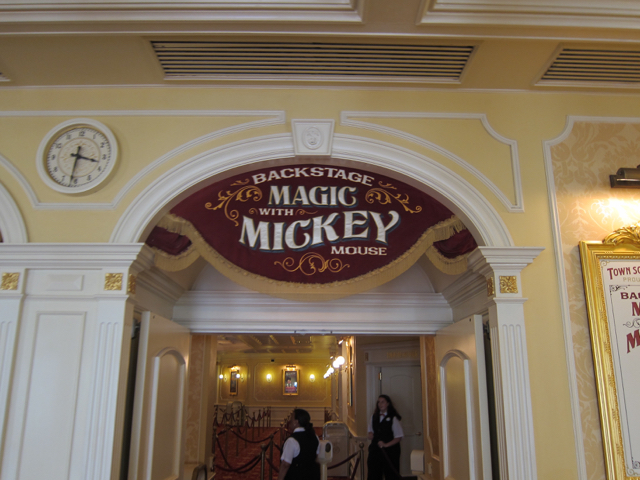 I loved all the references in the queue.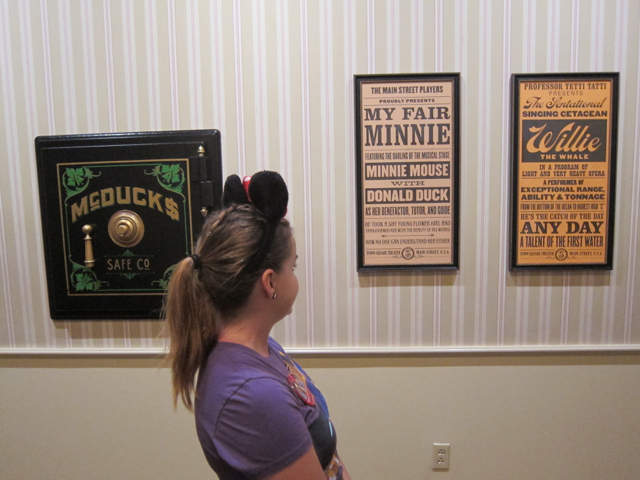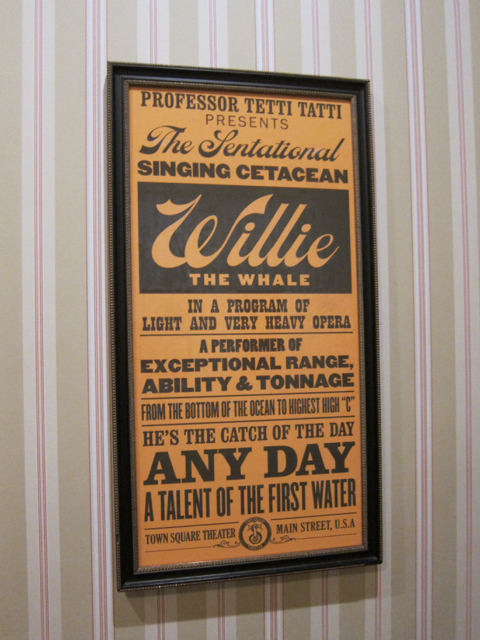 We were led inside, where Mickey was doing a card trick for the party in front of us.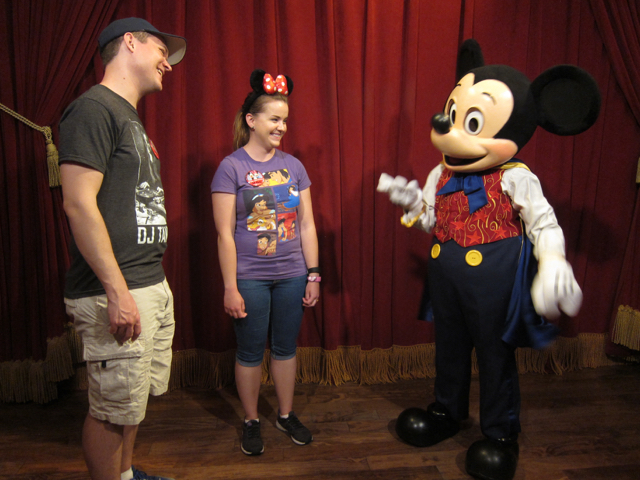 Then, when it was time for him to chat with us, he focused primarily on our anniversary buttons.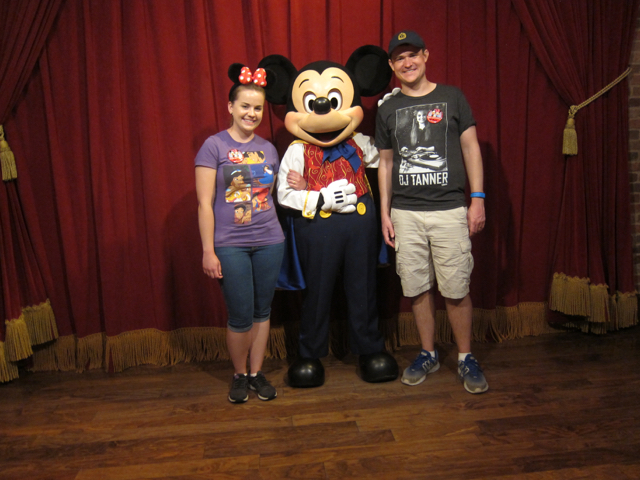 Mickey didn't do a great job talking to/understanding us, so there were a few awkward pauses. In general, I think the technology is interesting but still a little buggy.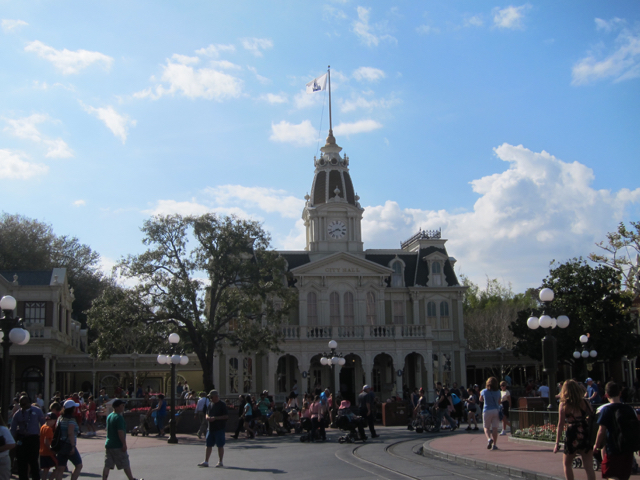 We did a little loop around Town Square next—still marveling a little at its size.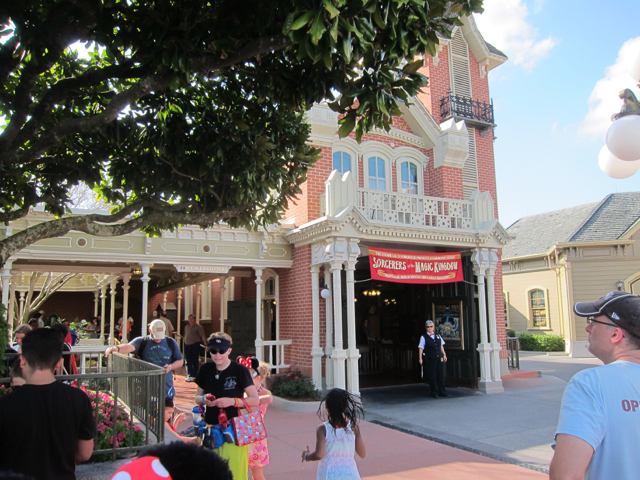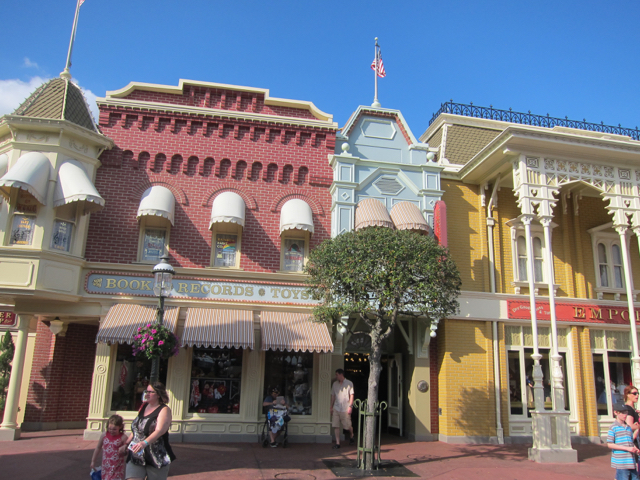 And then it was time to do a little browsing/shopping at the Emporium.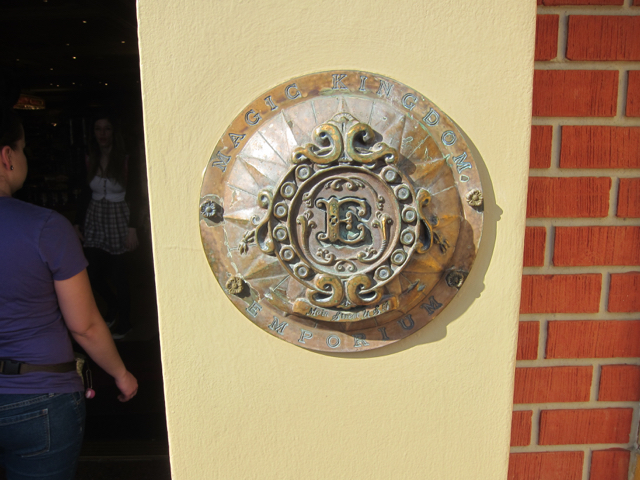 We didn't want to buy anything now that we'd have to cart around with us for the rest of the day, but we got some ideas for later.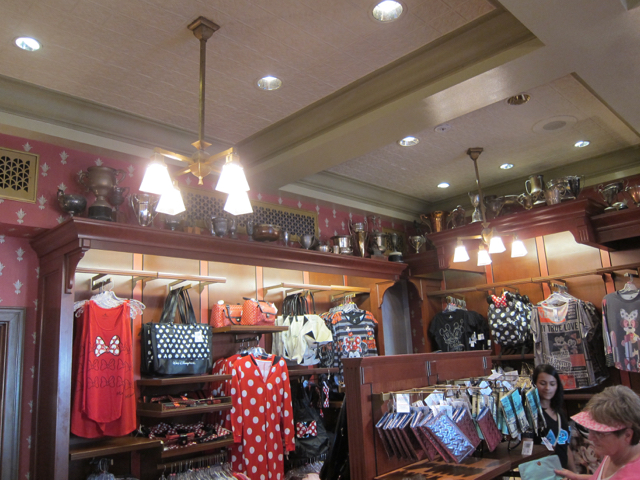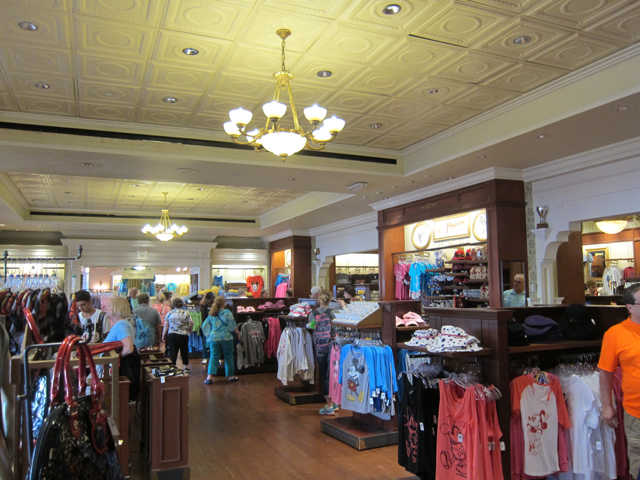 The Main Street Philharmonic was playing outside when we left the store.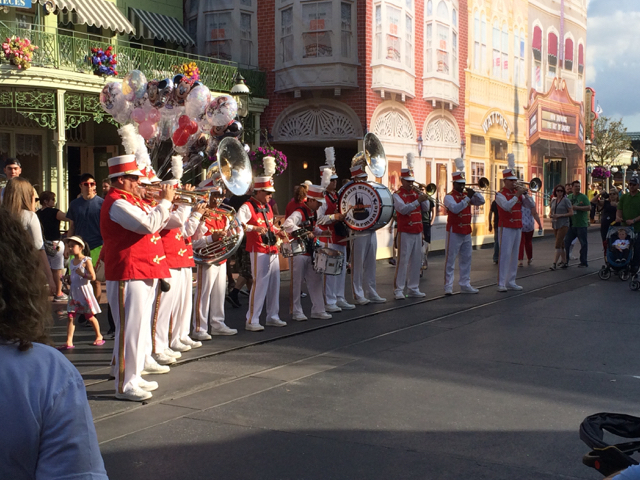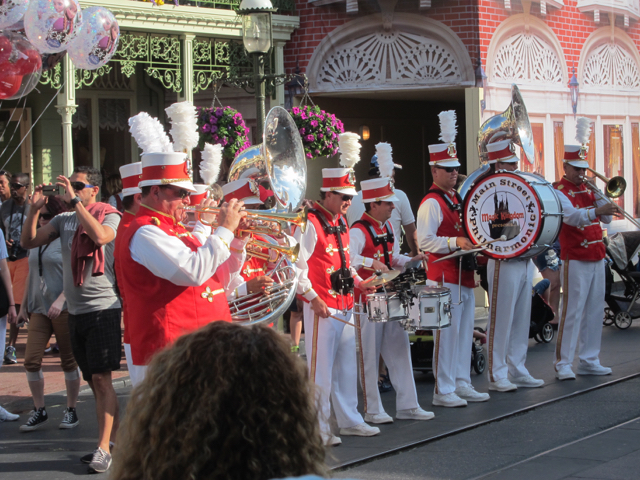 The music is just such a key part of any Disney park, and we enjoyed the band.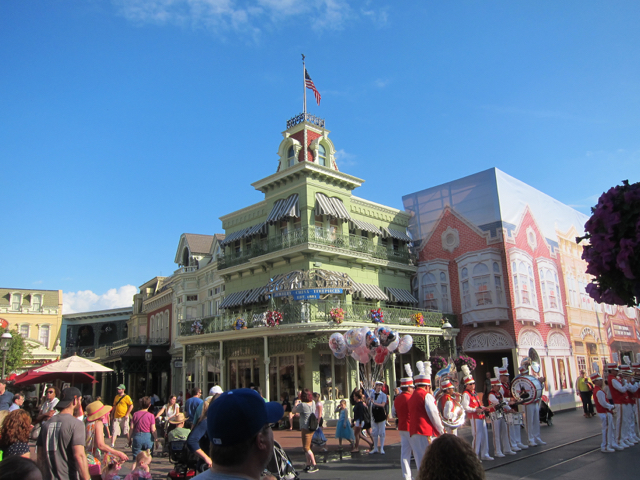 The balloon seller had quite the selection of varieties.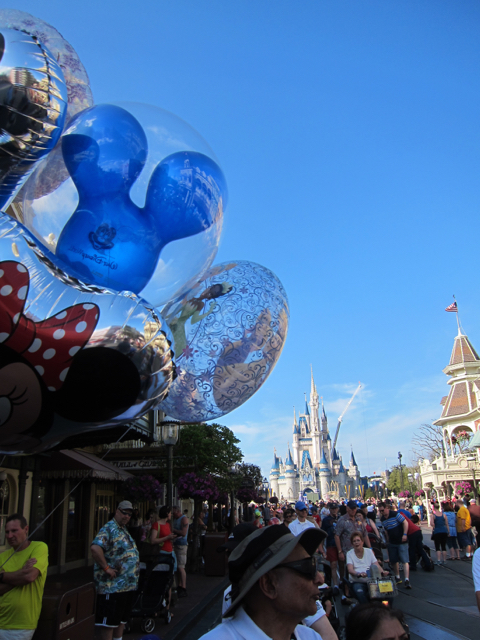 We went back into Casey's to get water cups and immediately regretted it because of how crazy the crowd was…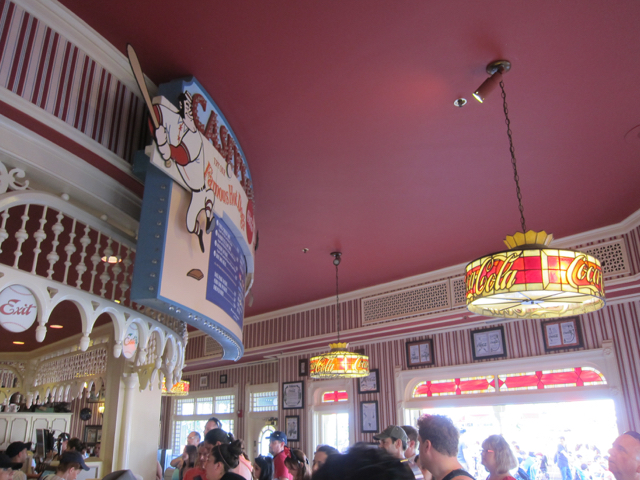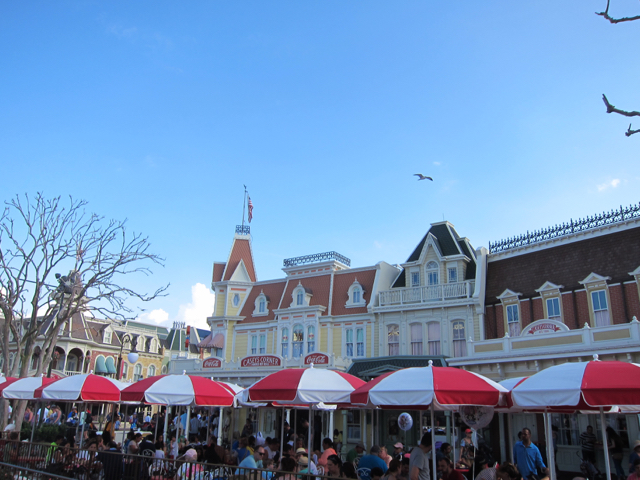 And then we ventured back into the hub and toward Liberty Square.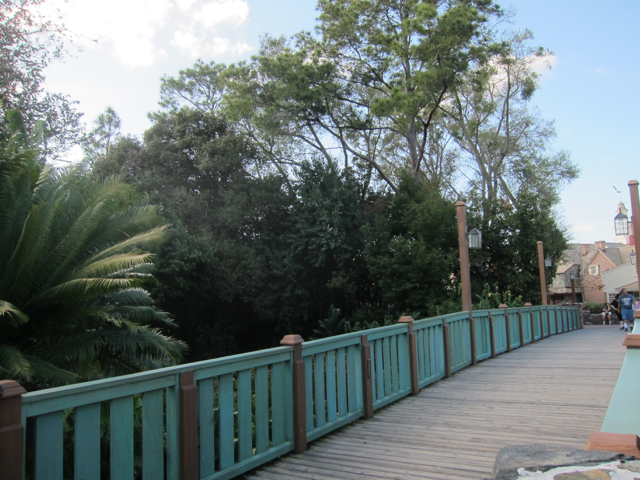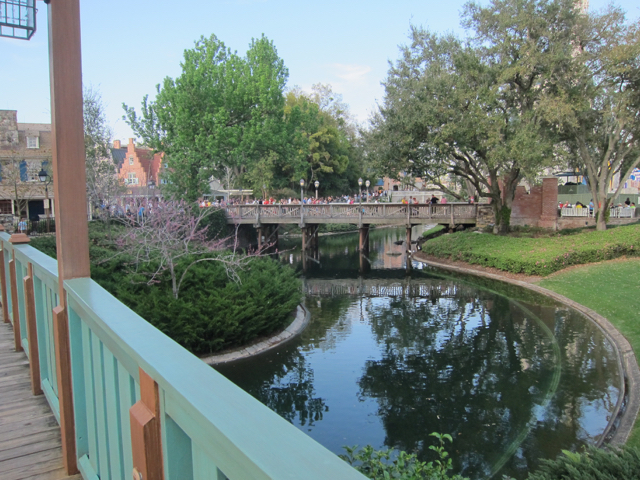 Previous Post | Next Post
Table of Contents
Follow



Share