March 1, 2015
Chapter 16
Piece of Paradise
---
Previous Post | Next Post
Table of Contents
We woke up on another day, so here is another Personal Navigator (I'm not sure what happened to the inside page. Maybe I'll come across it sometime…)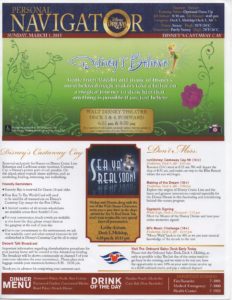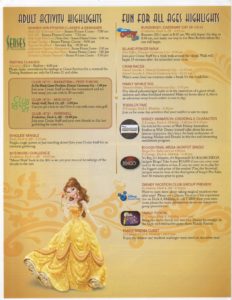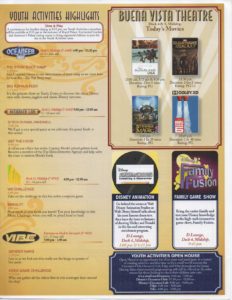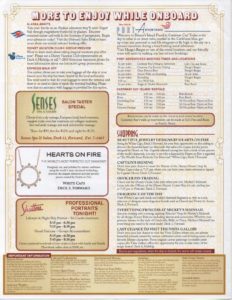 Looking out our porthole, we could see Castaway Cay, and it looked very inviting!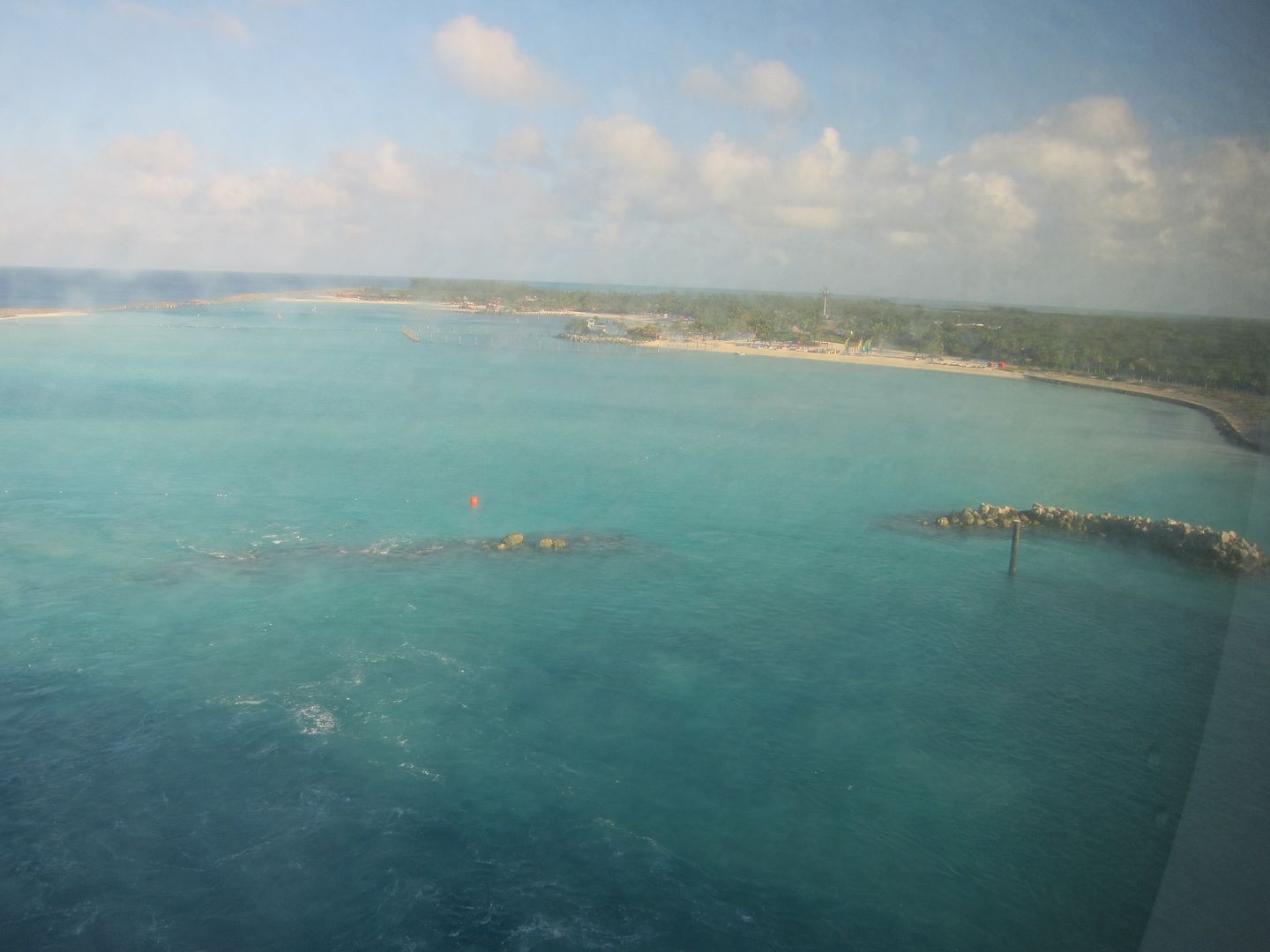 We headed to Cabanas for breakfast, and they had Mickey waffles at the buffet!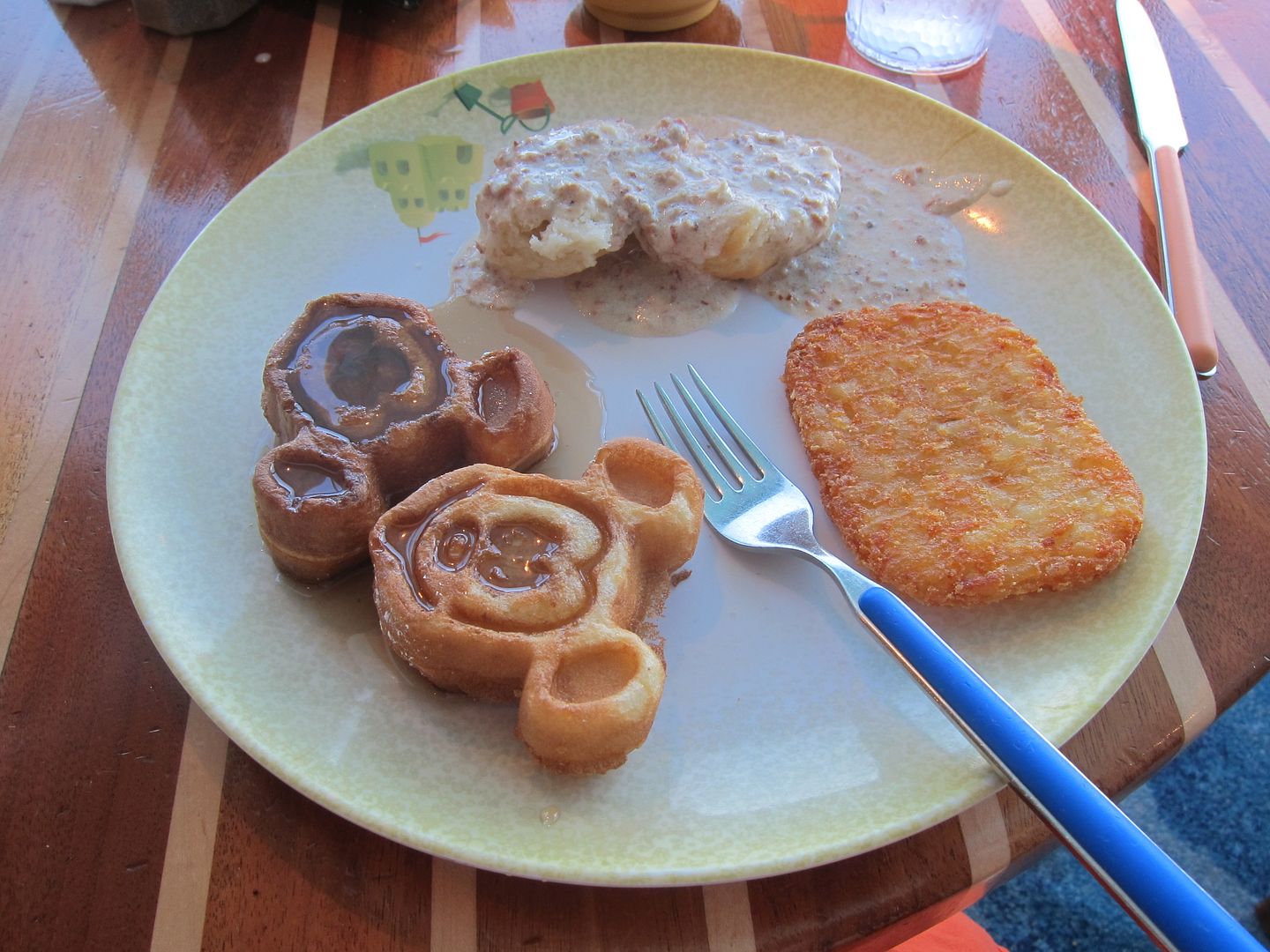 Then we went back to our stateroom, grabbed everything we might need for the day (and put it all in our handy Castaway Club tote that we got for being Silver members), and then made our way toward the gangway.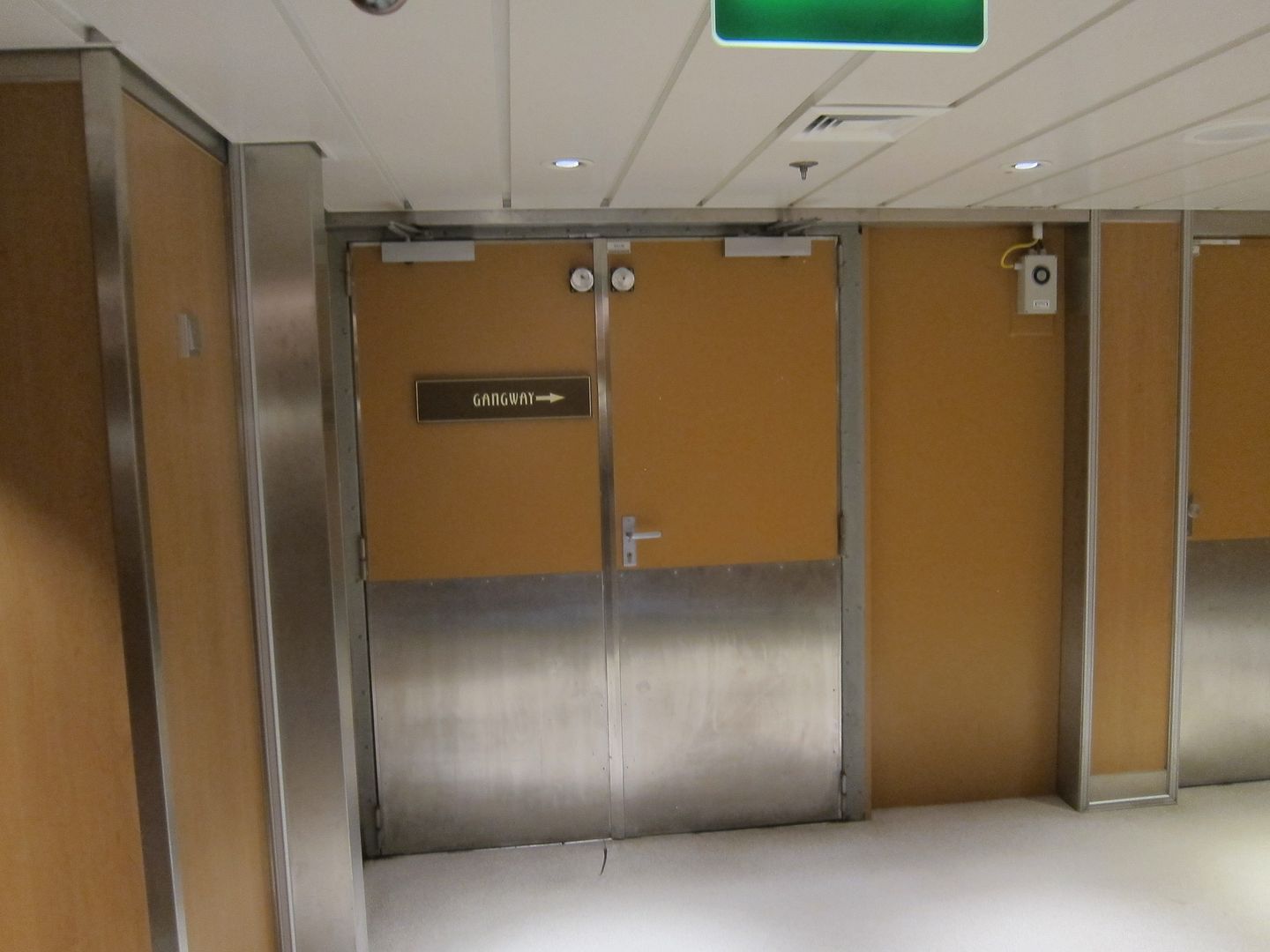 We didn't have any Port Adventures scheduled for today—wanting instead to just take our time discovering Castaway Cay—so we were able to move at our own pace. Here is the map of the island that came with our Navigator.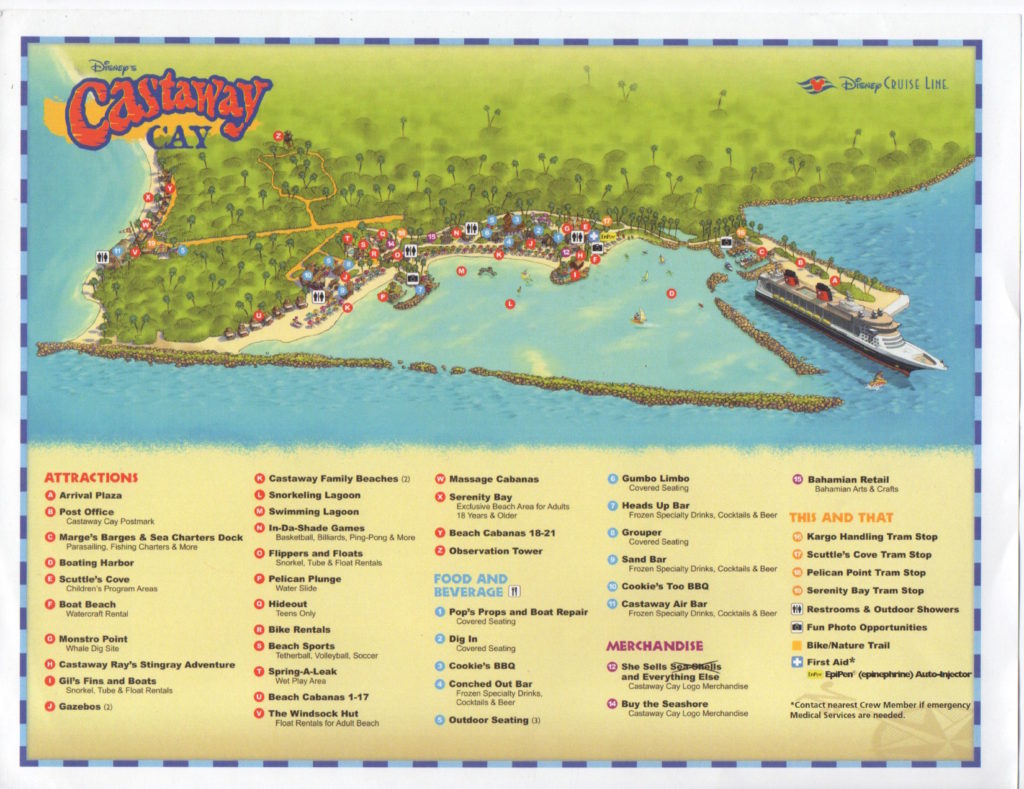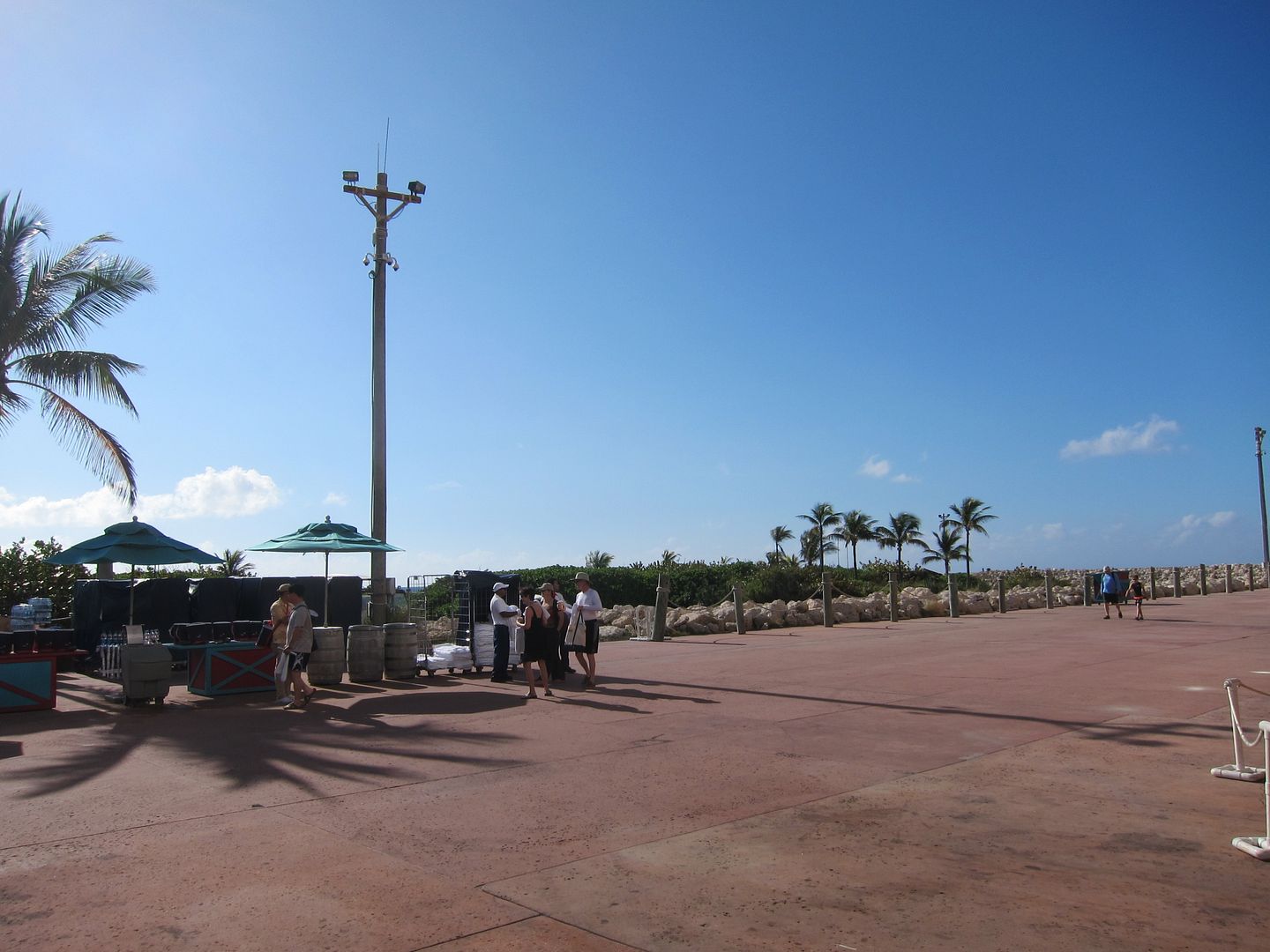 Disembarking from the ship, we saw lots of people milling around and grabbing towels.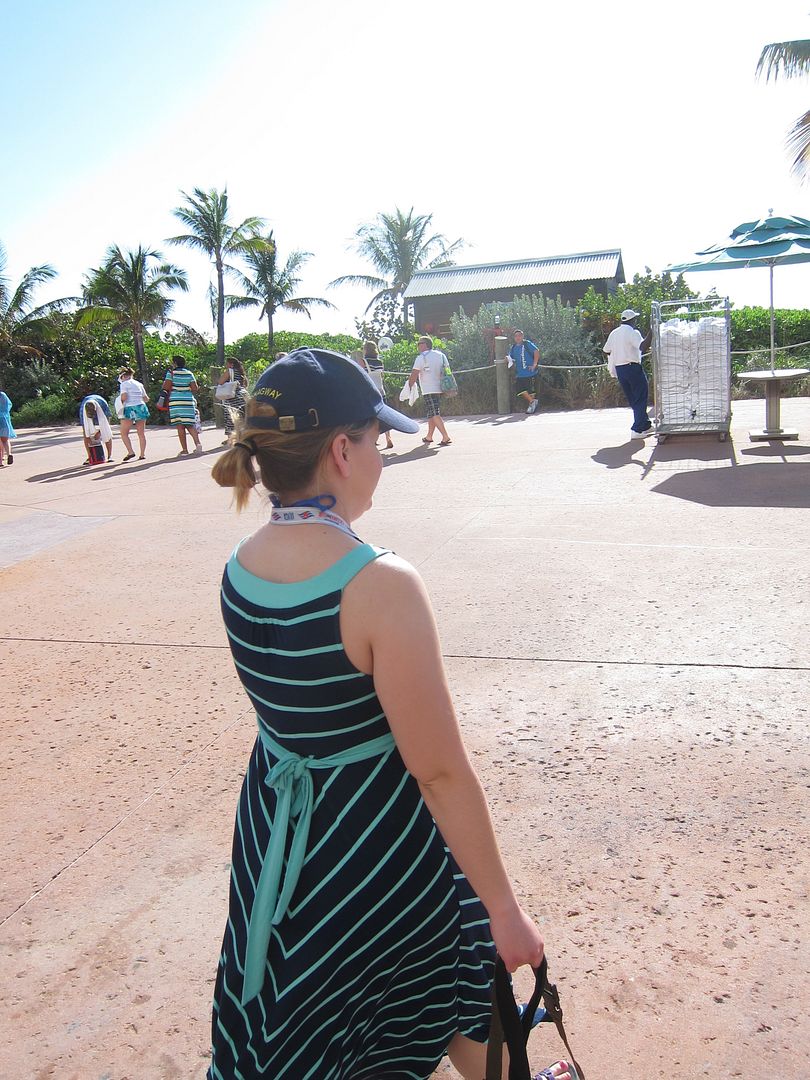 Right in the shadow of the ship, there isn't too much to do. Instead, you can either walk or take the tram over to the various beaches.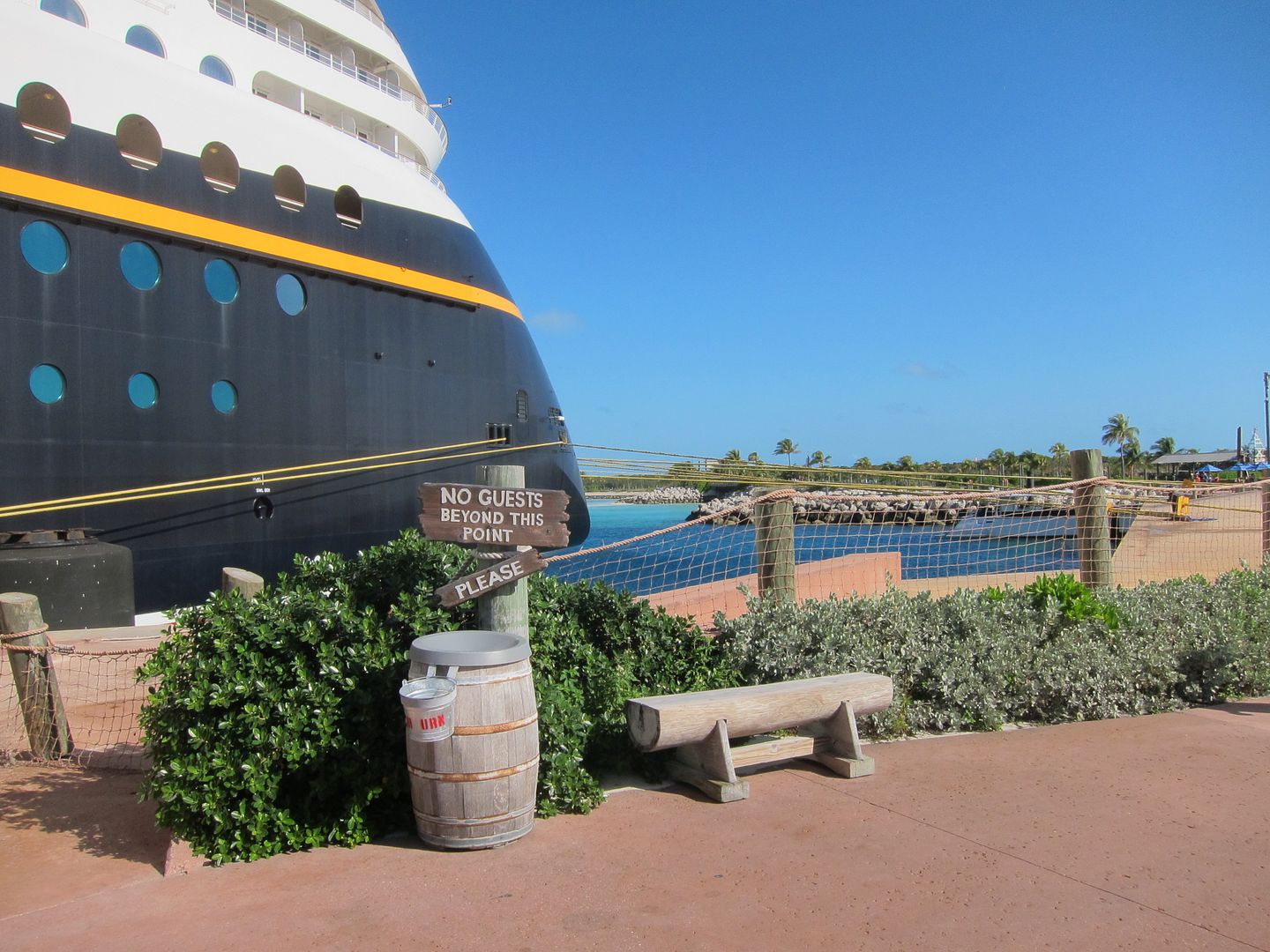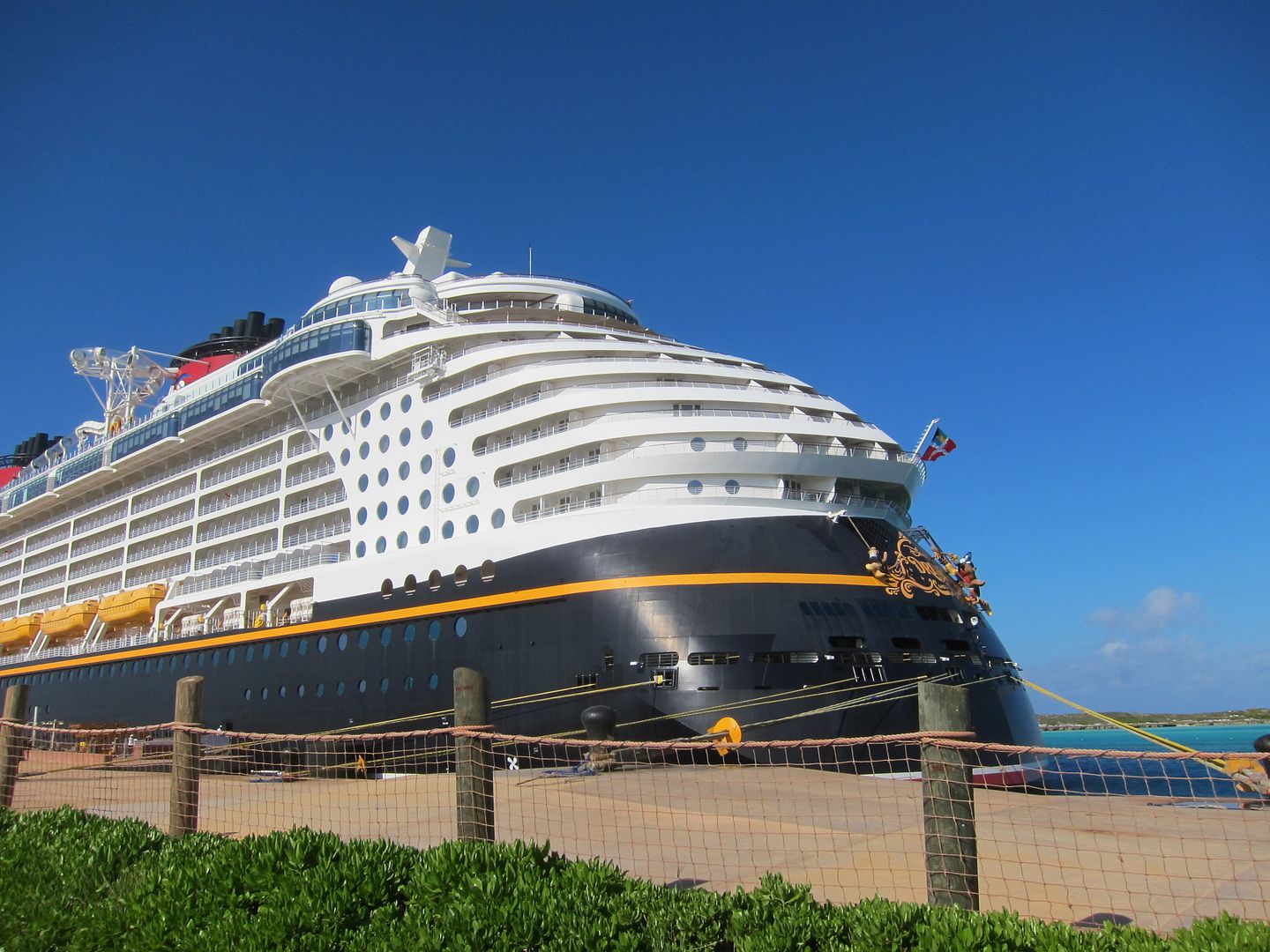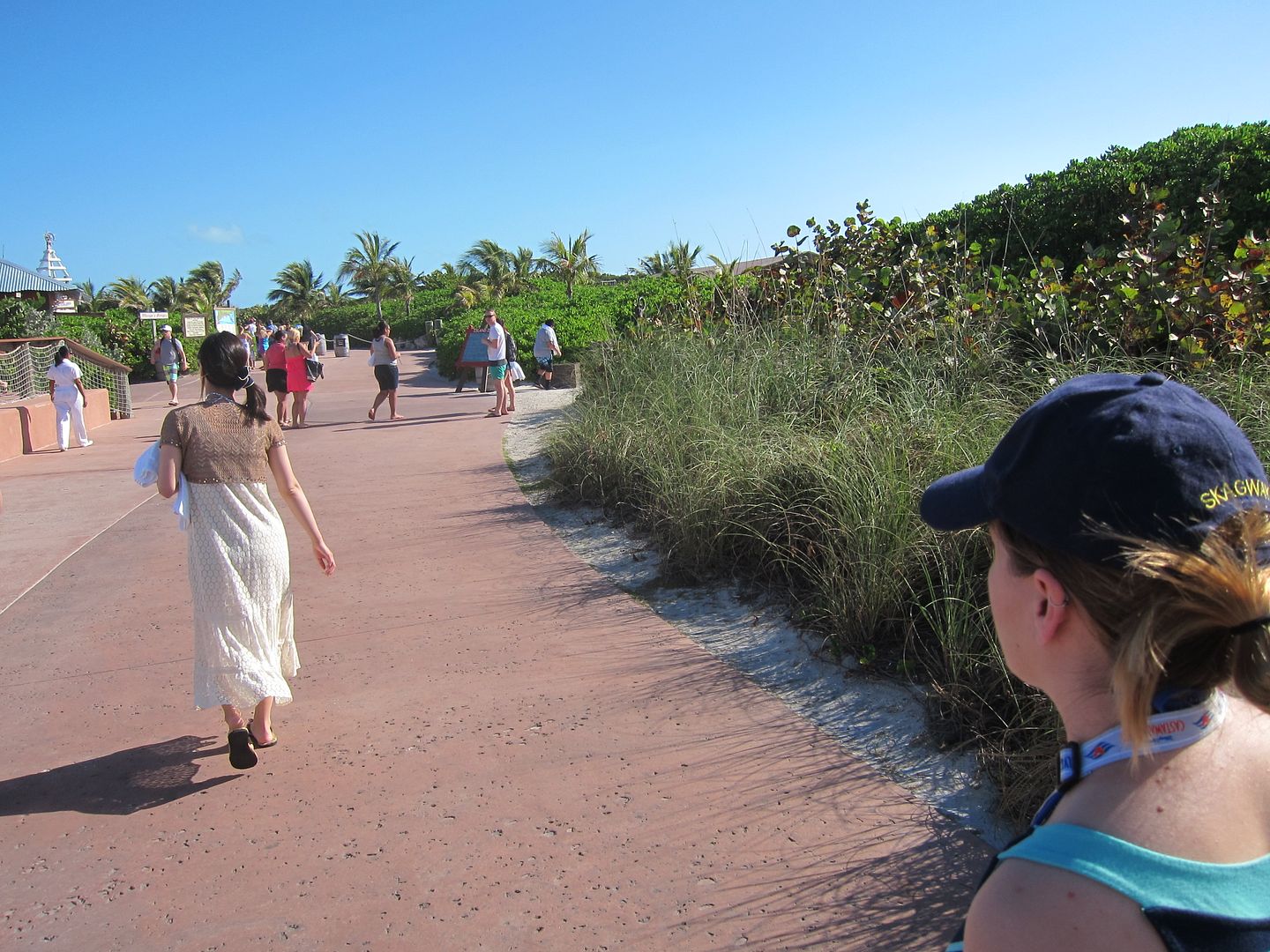 Since this is Disney's island, we kept an eye out for Disney theming (which was everywhere).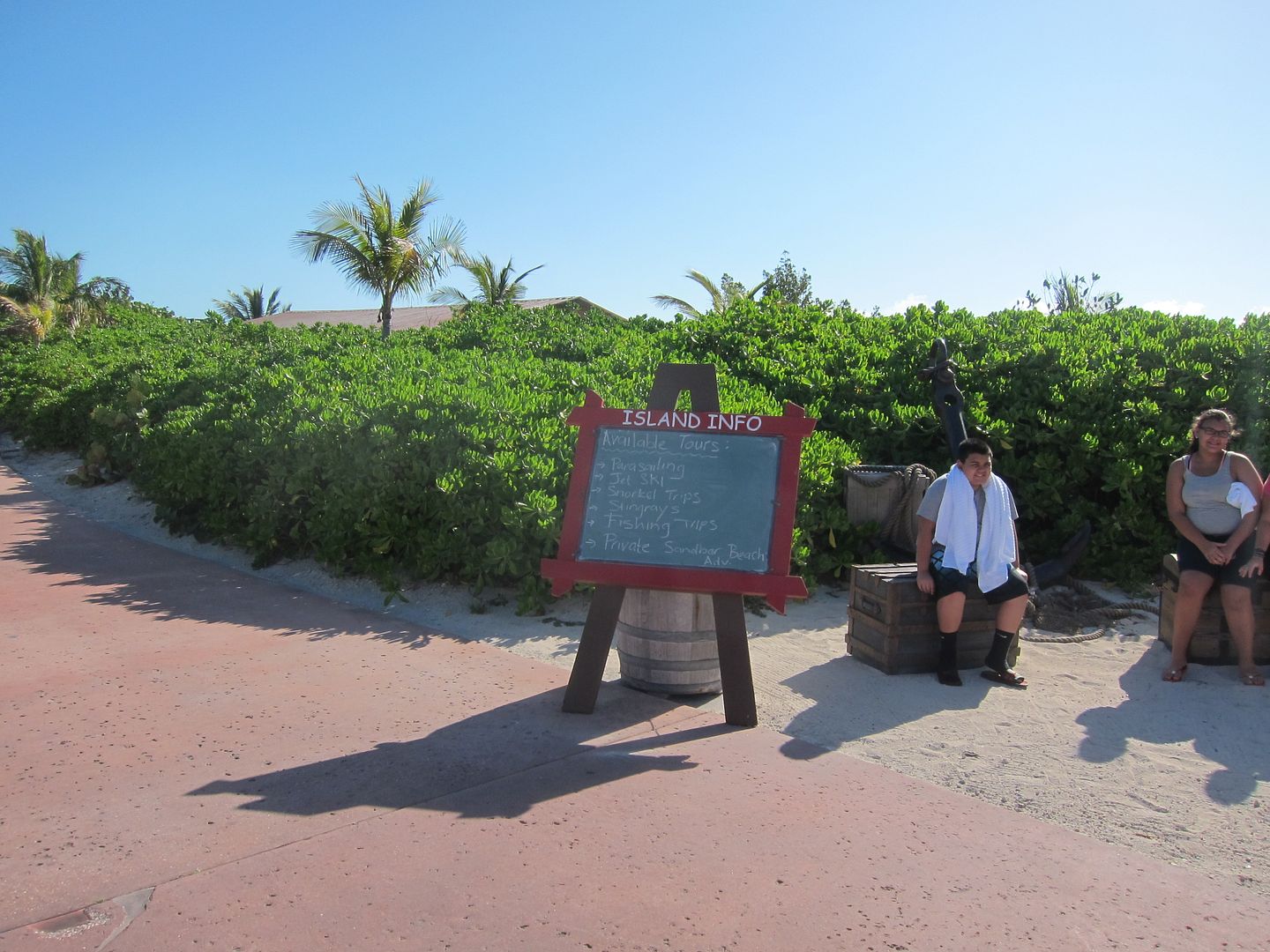 We liked how Bob Iger got a nod here, but the name also made us think of Captain Bob from the E! show Girls Next Door.
You know you're at a Disney property when there is plenty of wordplay and rhyming. For example, Marge's Barges.
We didn't really feel like walking all the way to the beaches, so we hopped a tram as soon as we saw one.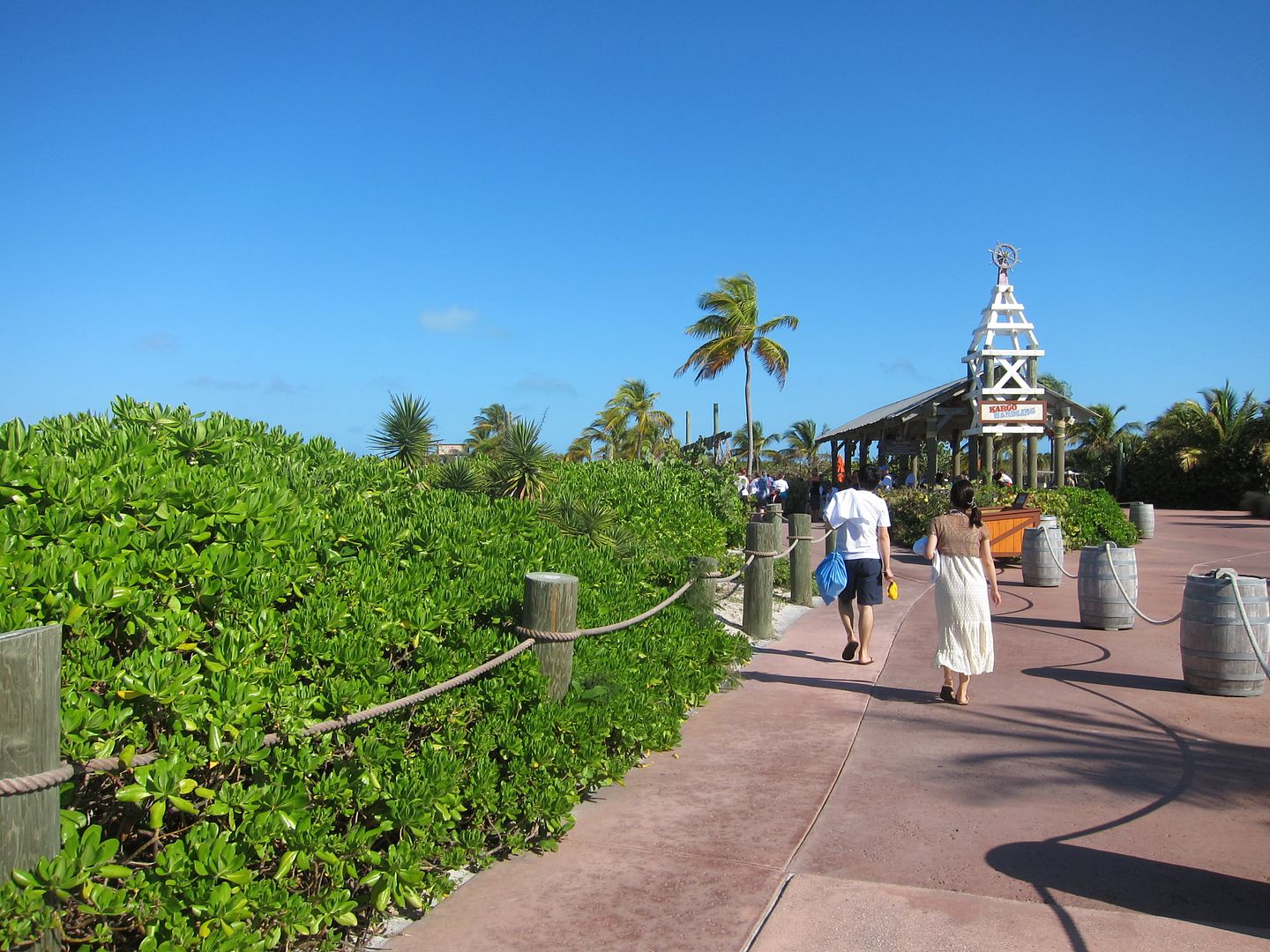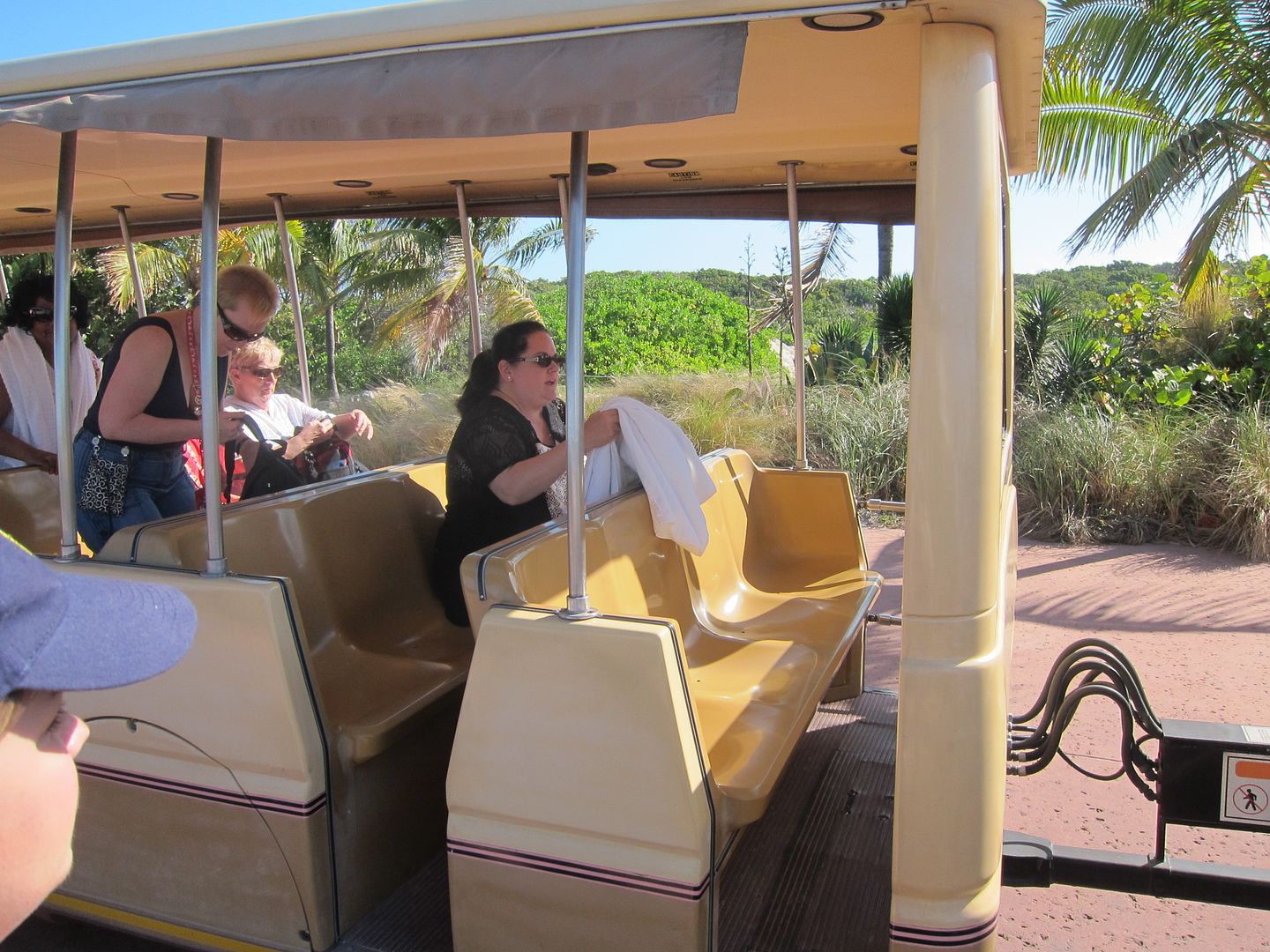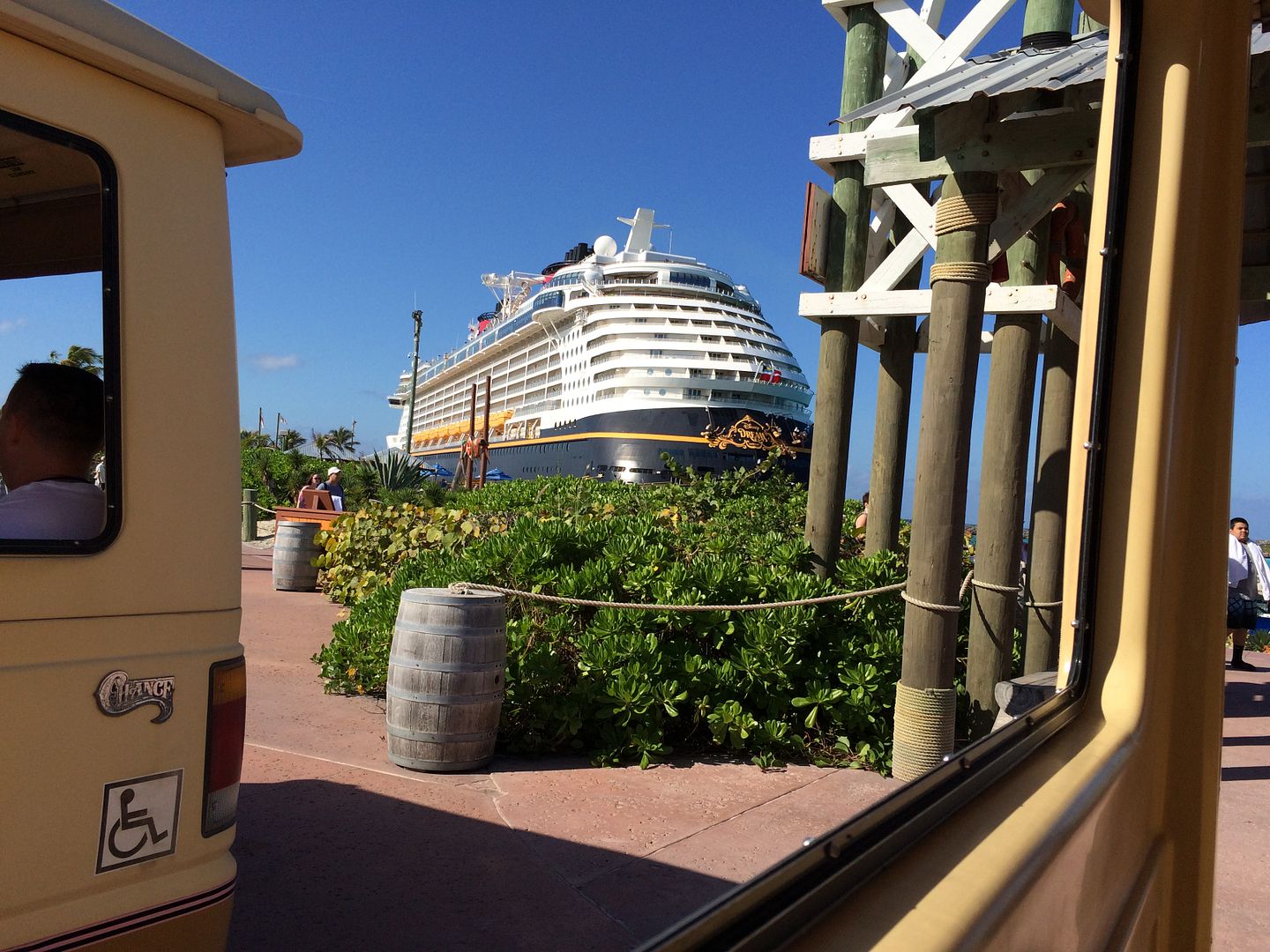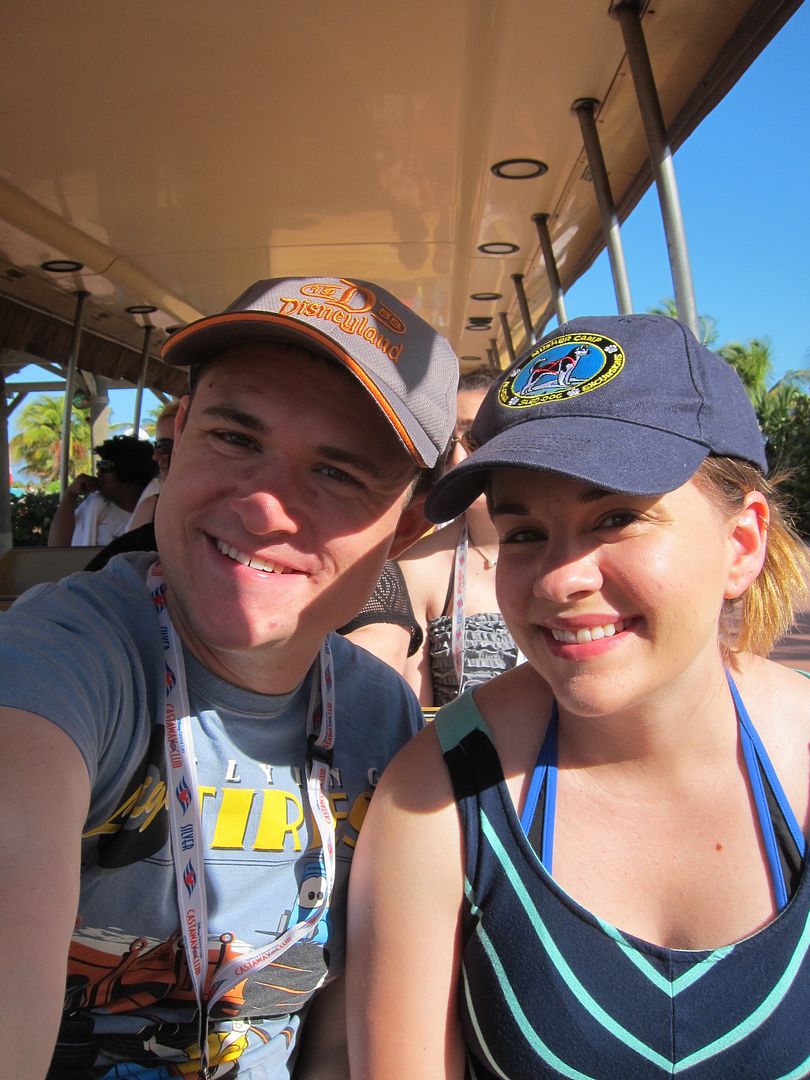 We bypassed Scuttle's Cove and continued on to the Pelican Point tram stop.
Since we hadn't brought beach towels with us, we decided to pop into Buy the Seashore to get some. And we ended up splurging on a few other souvenirs while we were at it.
Our first goal this morning was to explore the island and get oriented.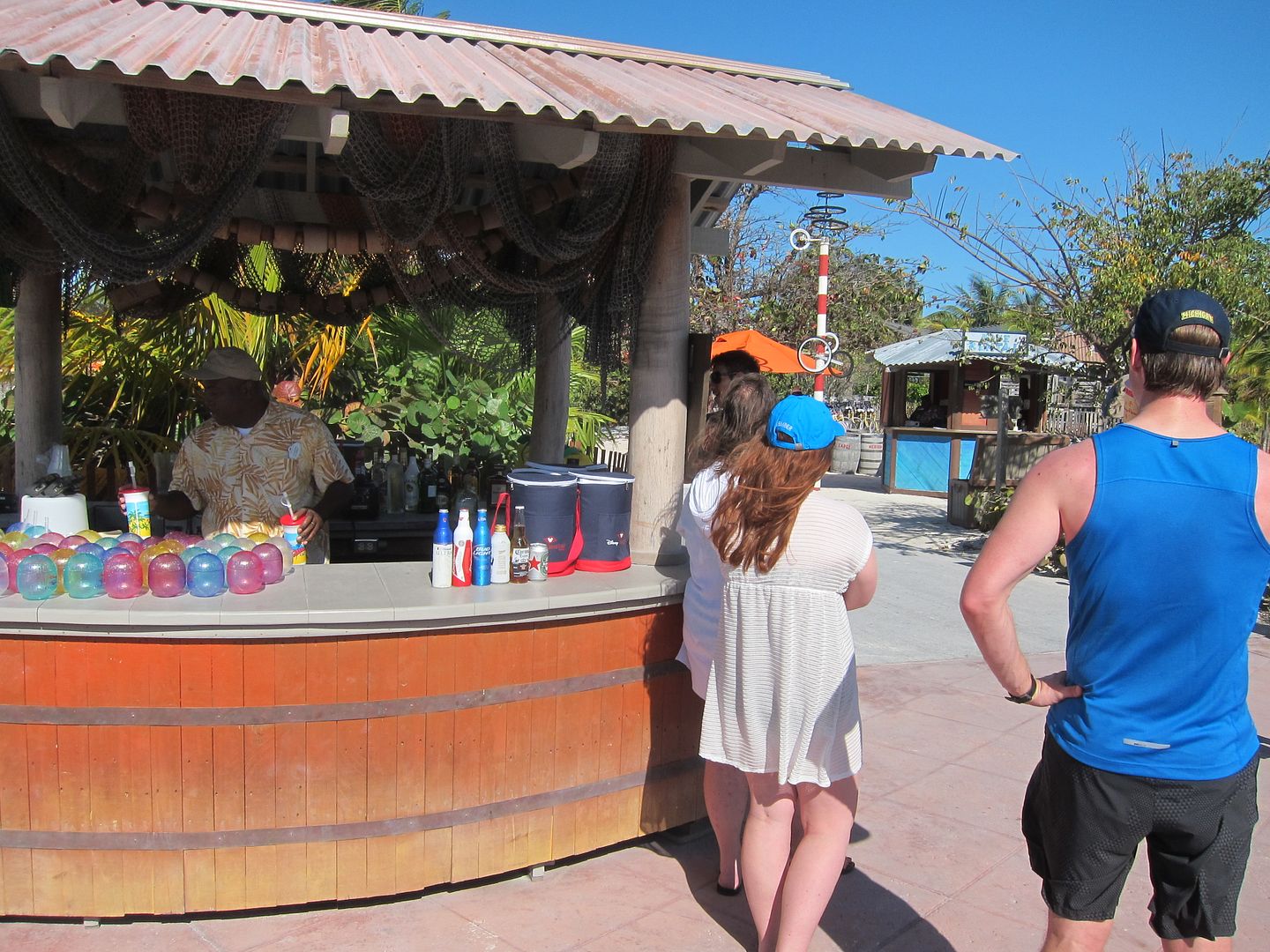 We thought about renting snorkeling gear, but we hadn't decided for sure yet.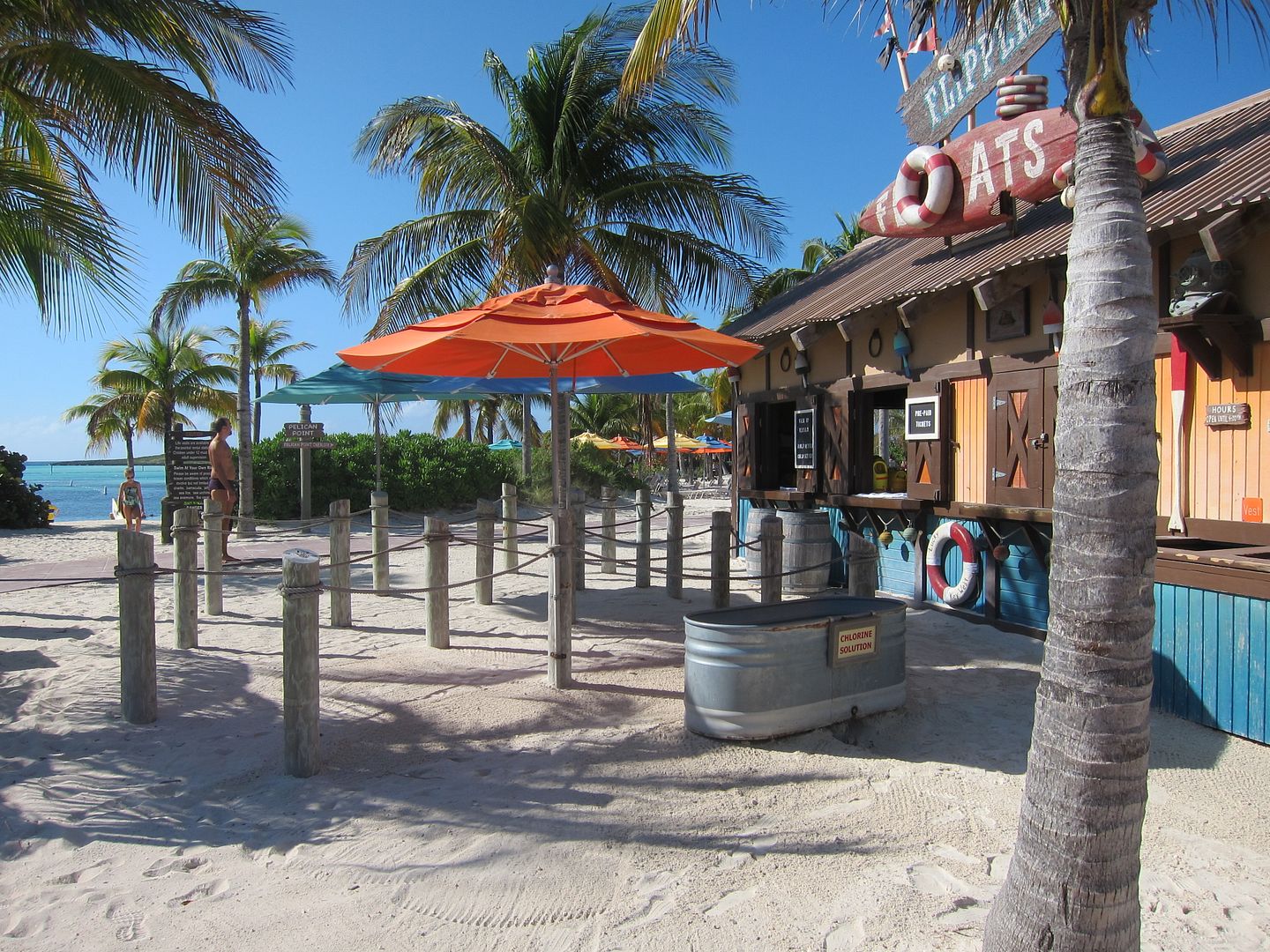 The "swim at your own risk" sign made us laugh. Sea lice sound both terrifying and interesting, while fire coral is the stuff nightmares are made of.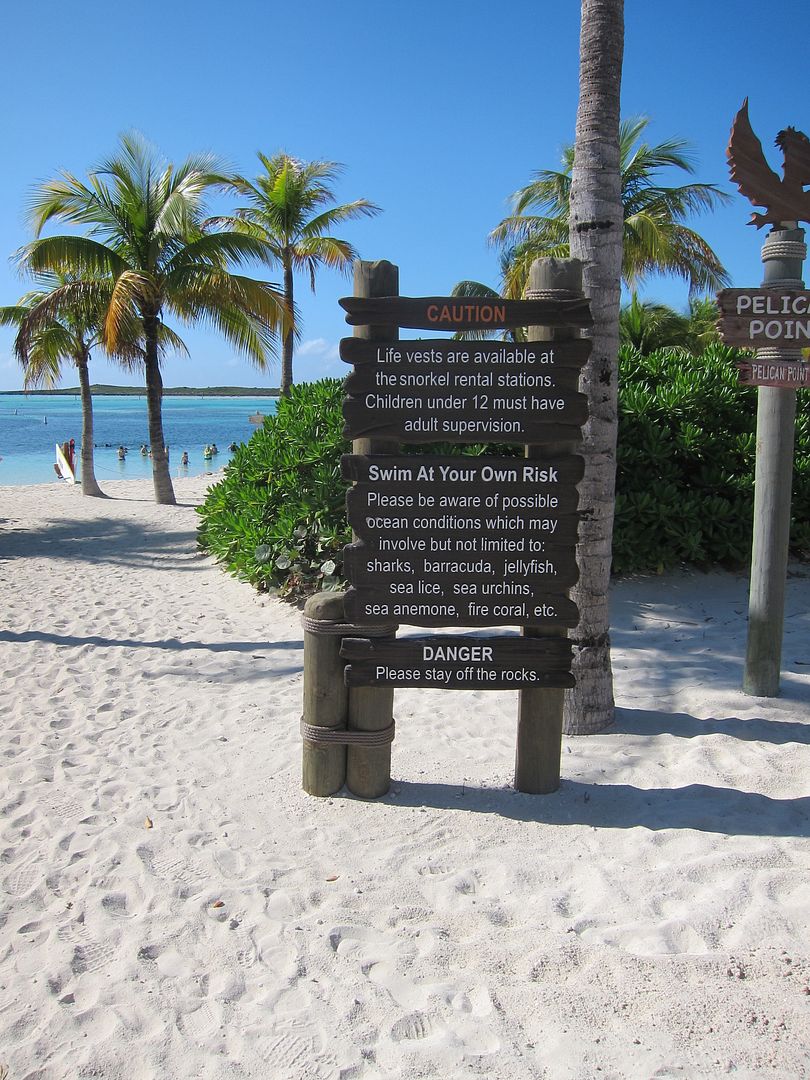 The island felt pretty empty, which was great. It seemed like most families were at Scuttle's Cove, while the adults had already migrated over to Serenity Bay.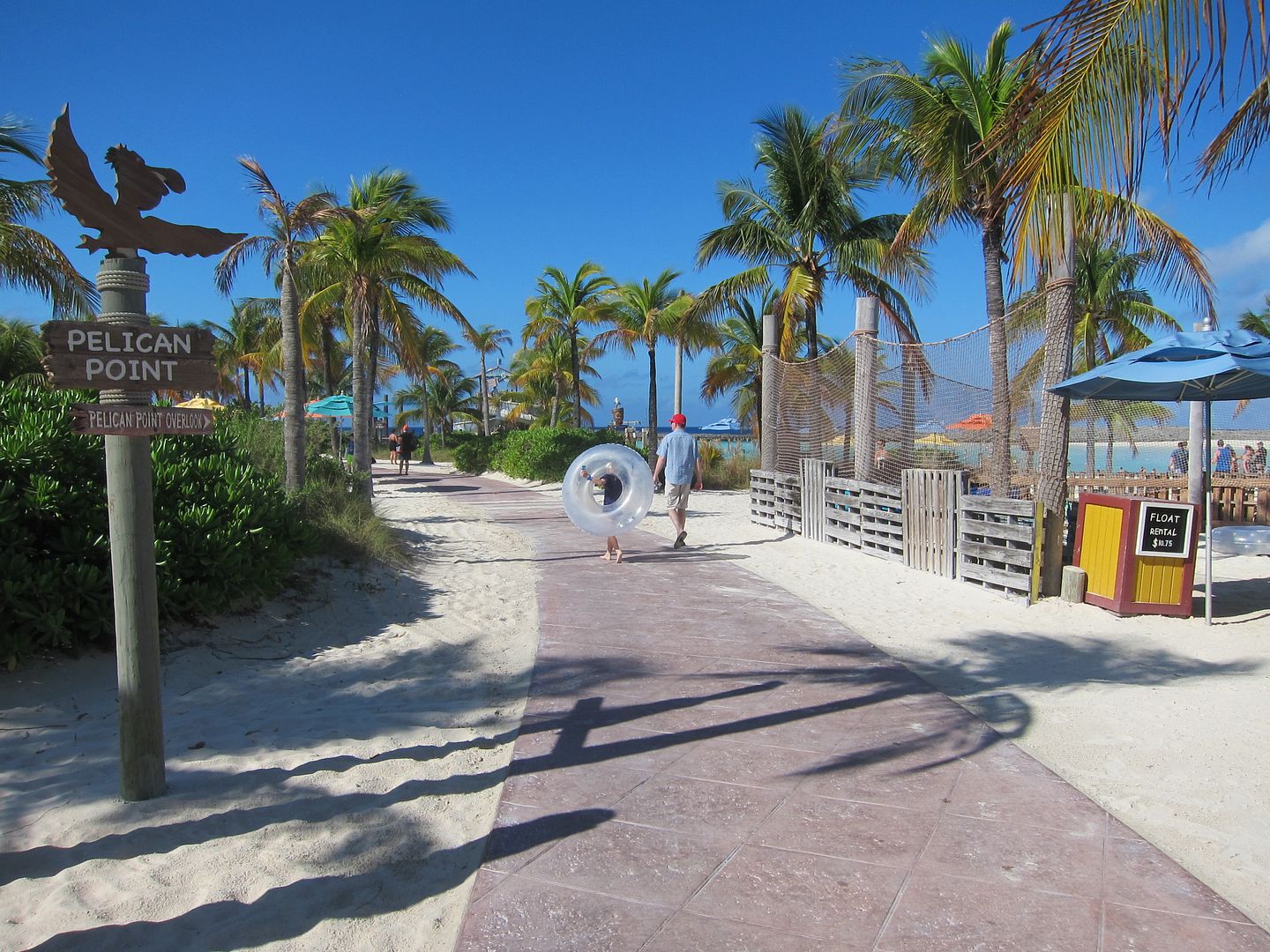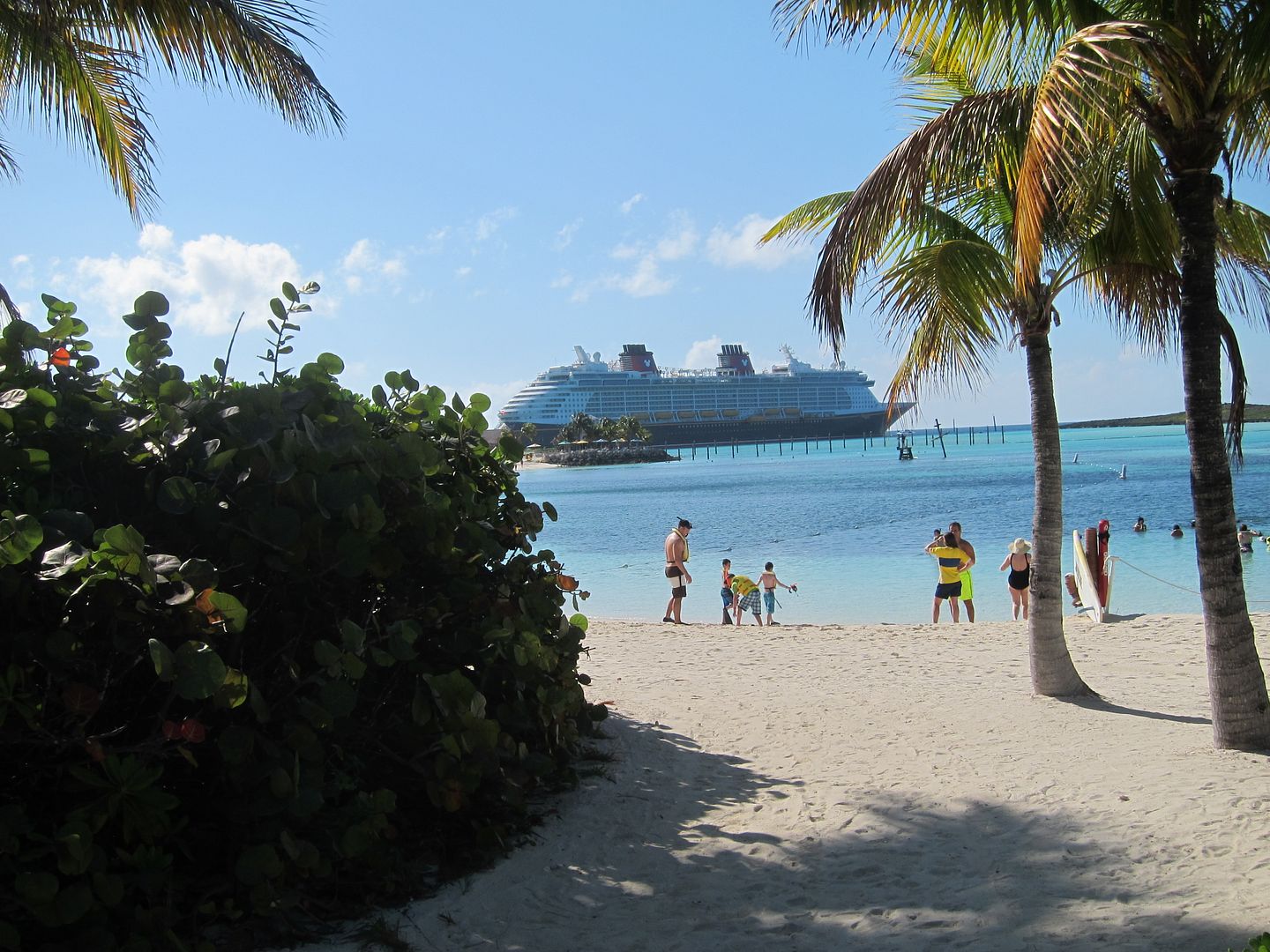 The water here was such a clear blue, just like it had been near Blue Lagoon Island.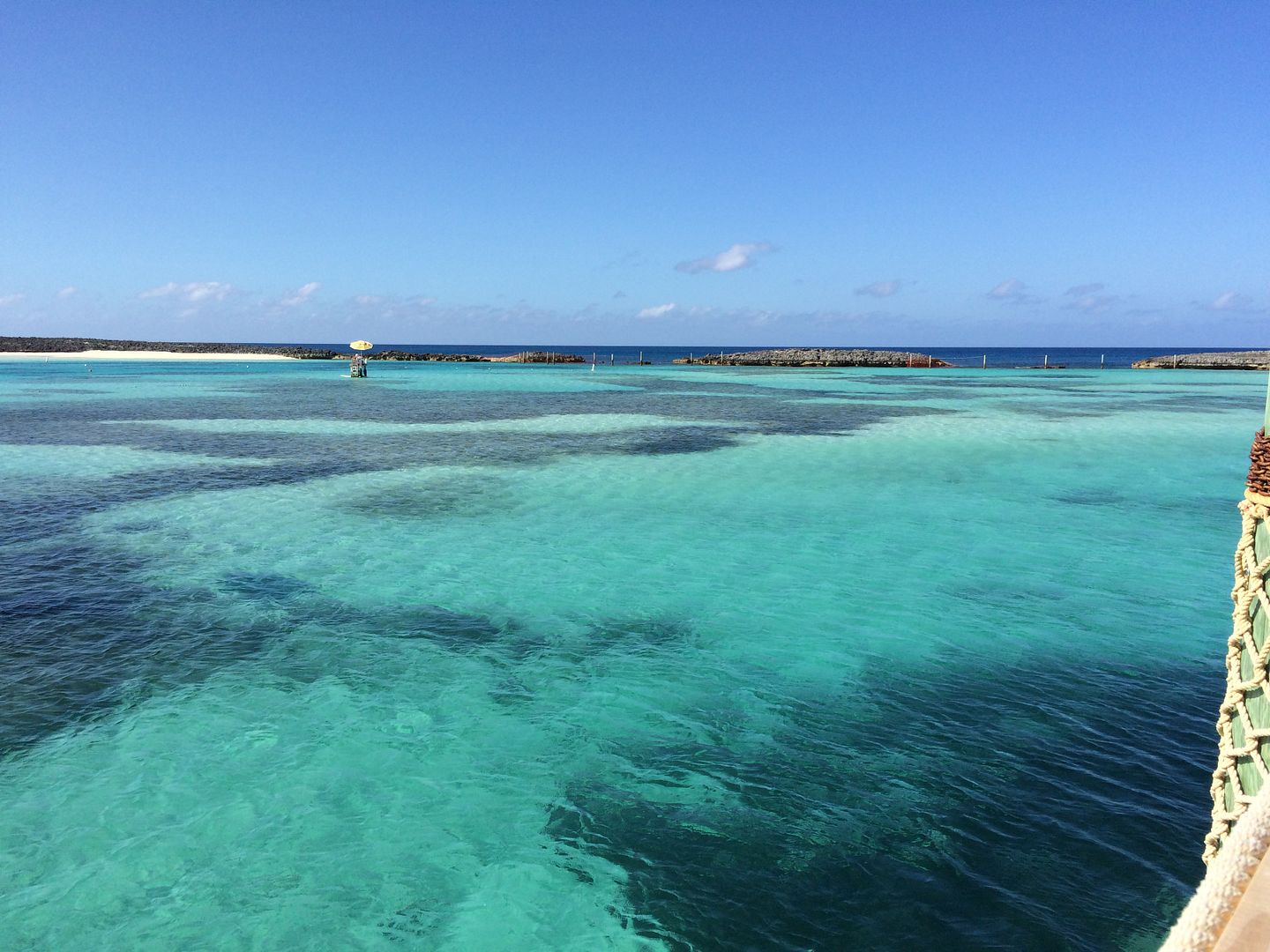 We could also enjoy fun views of the ship, looking back toward the dock.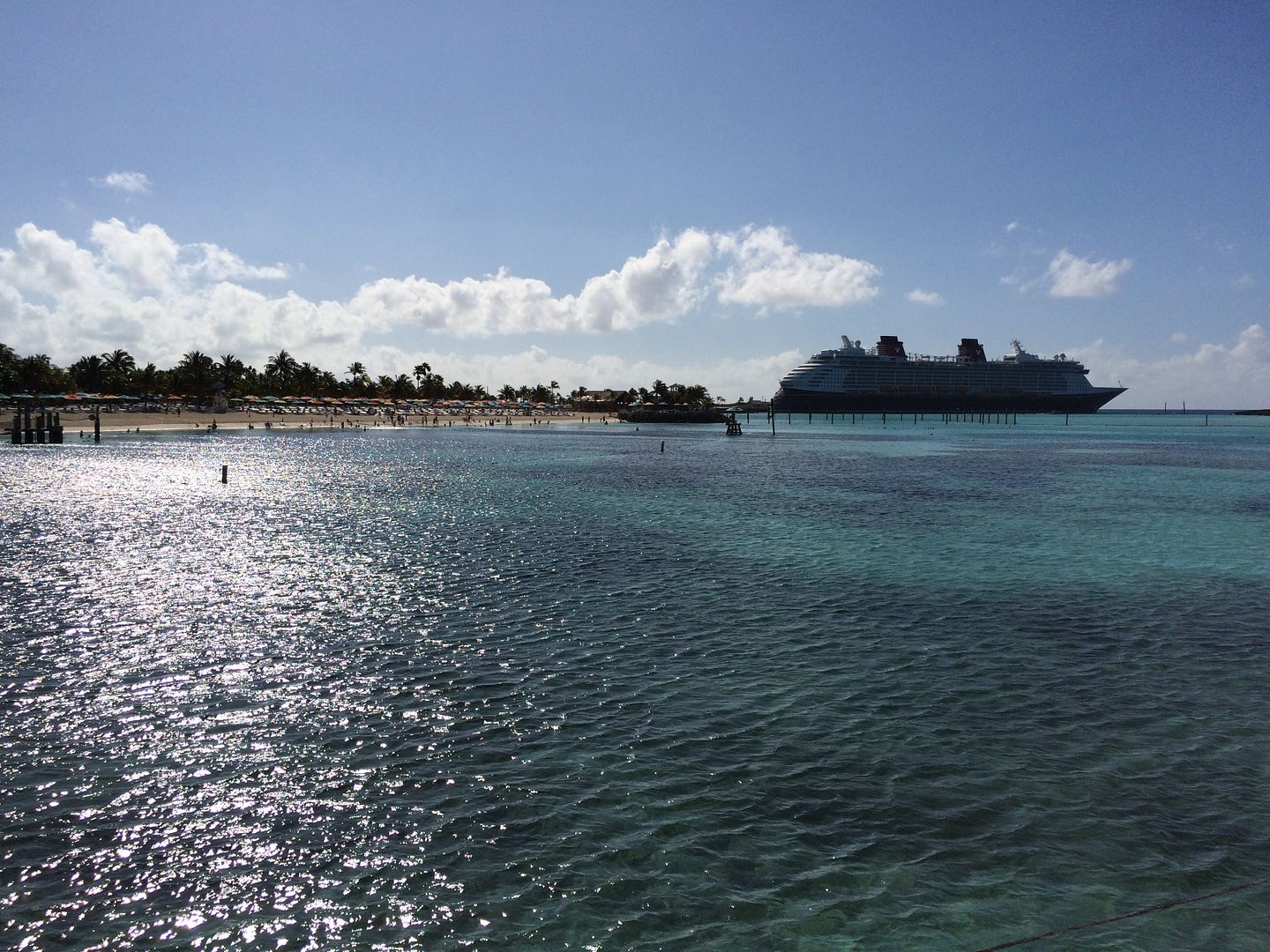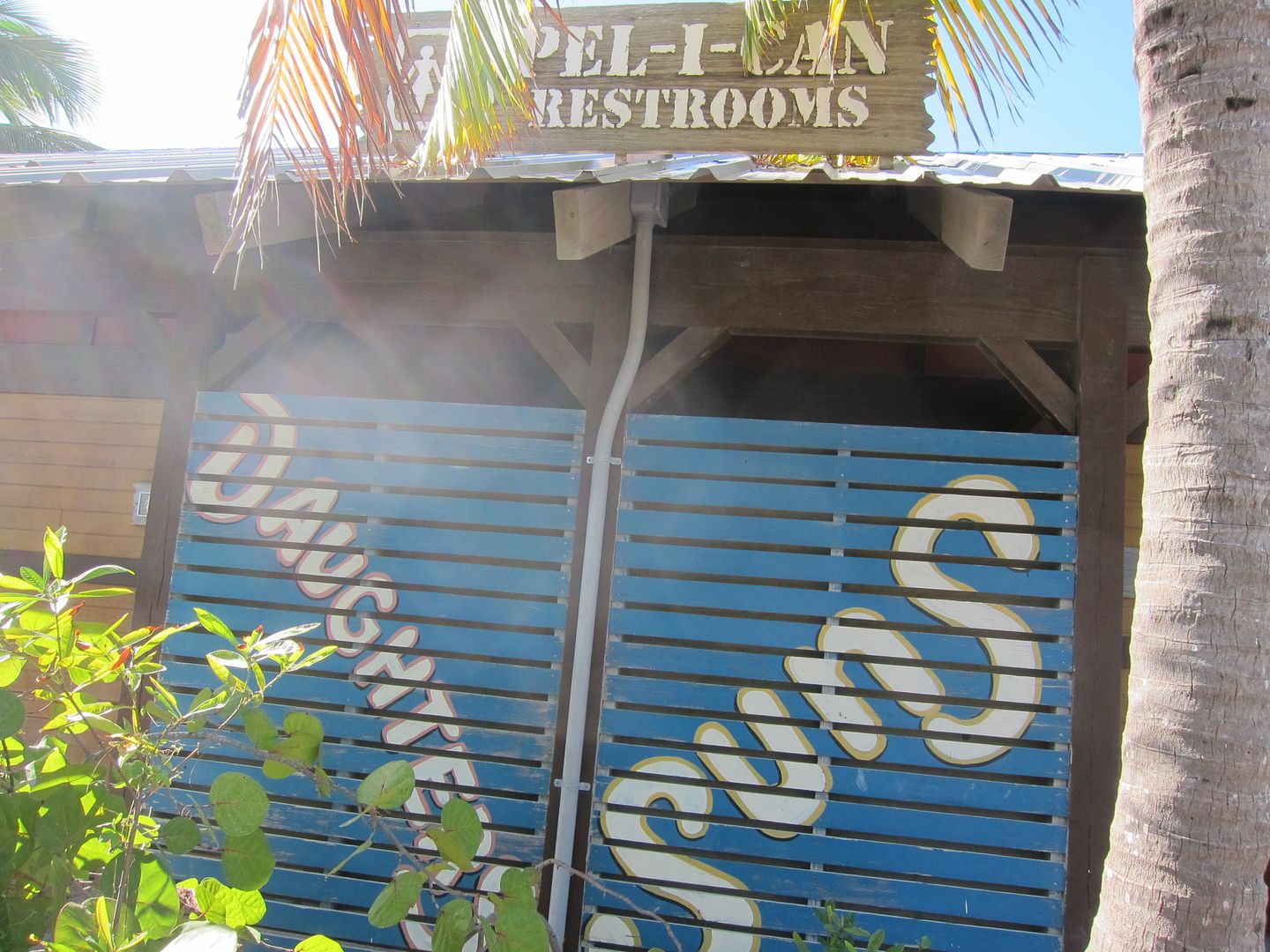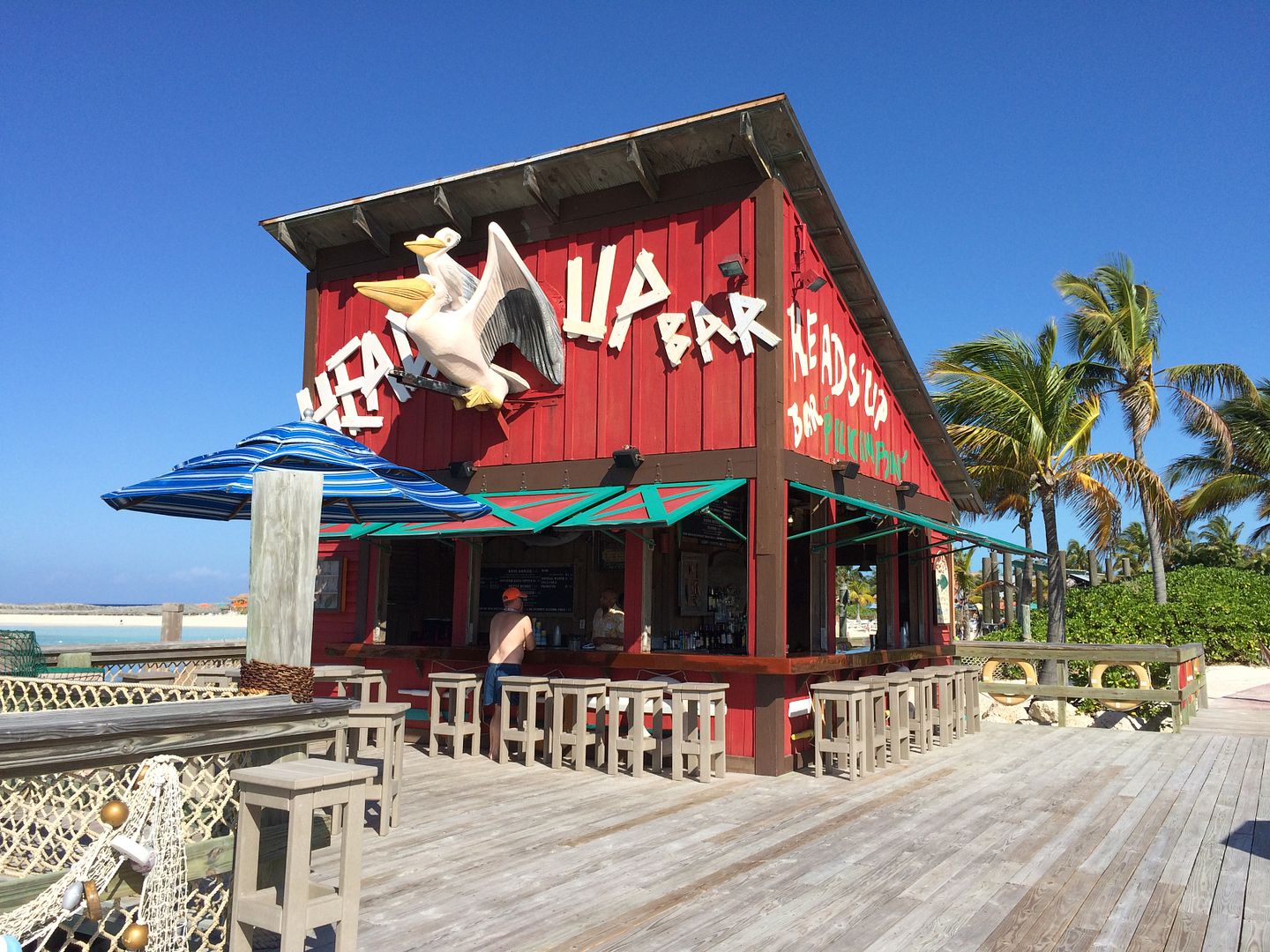 There were still a number of beach chairs up for grabs at Pelican Point, but we thought we'd go hang with the adults instead once we finished walking around.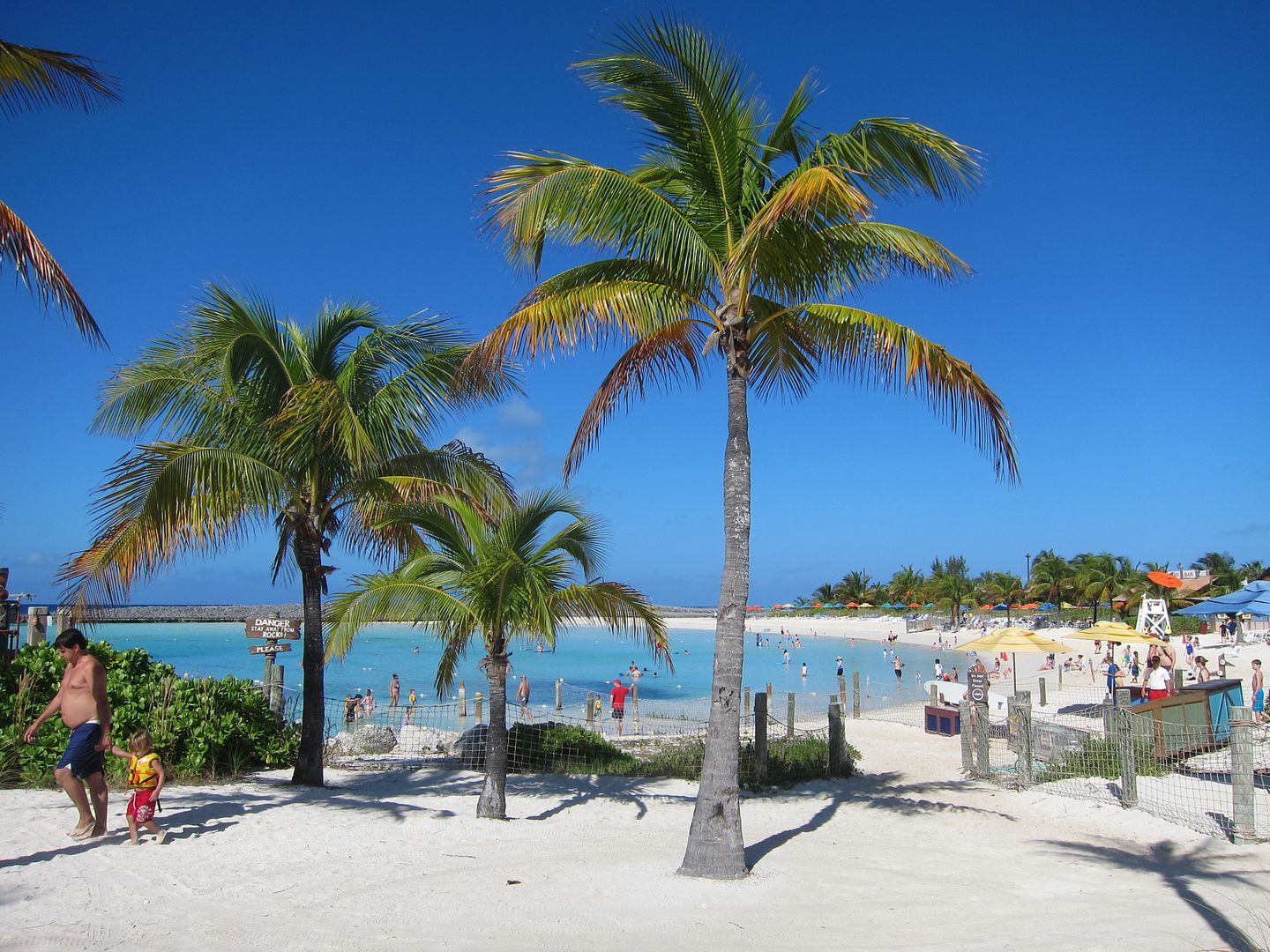 We went out to this dock overlooking the snorkeling pool. It looked like fun, but we still weren't sure whether that's how we wanted to spend our day.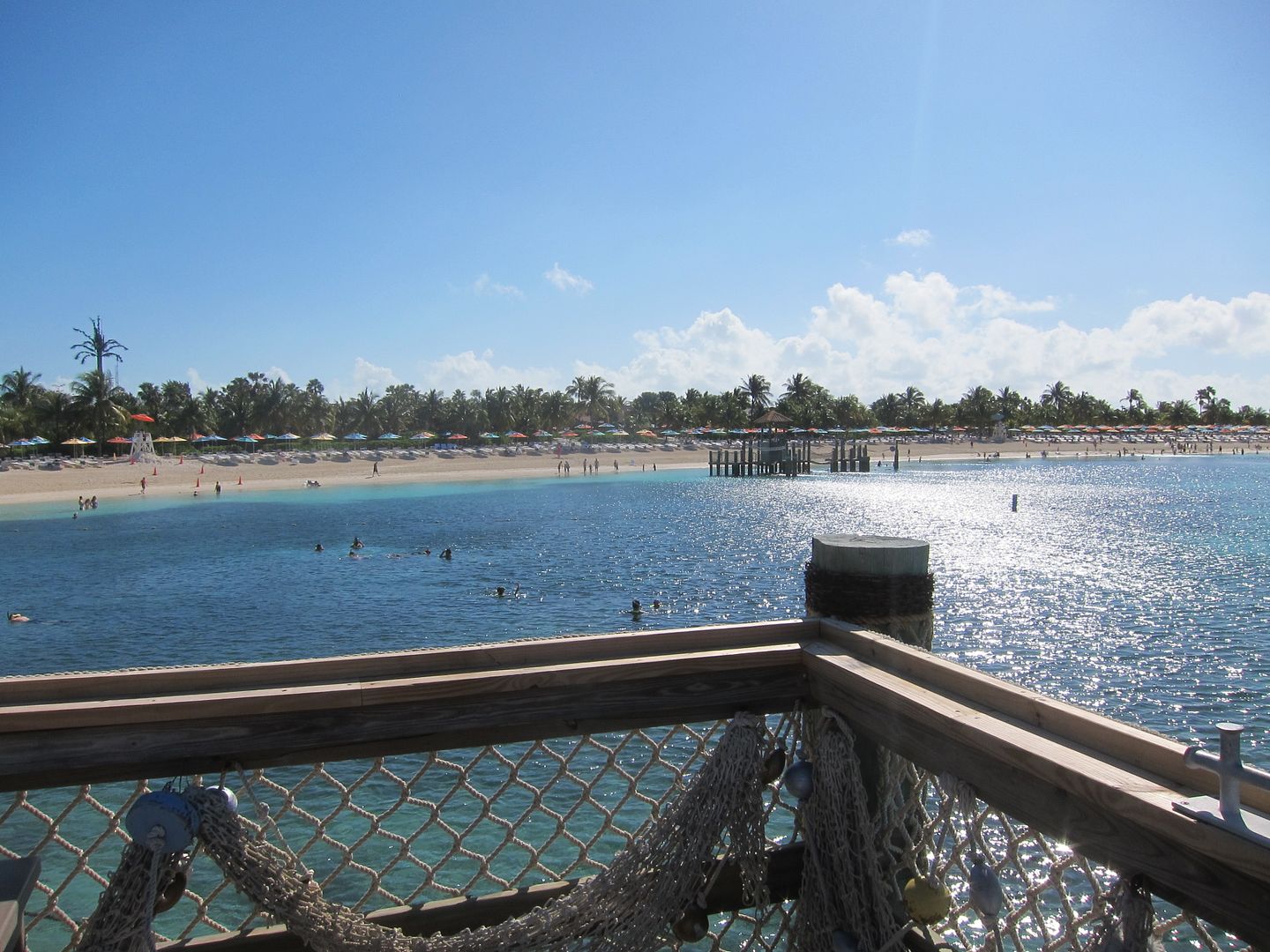 I also spotted this Hidden Mickey atop the waterslide.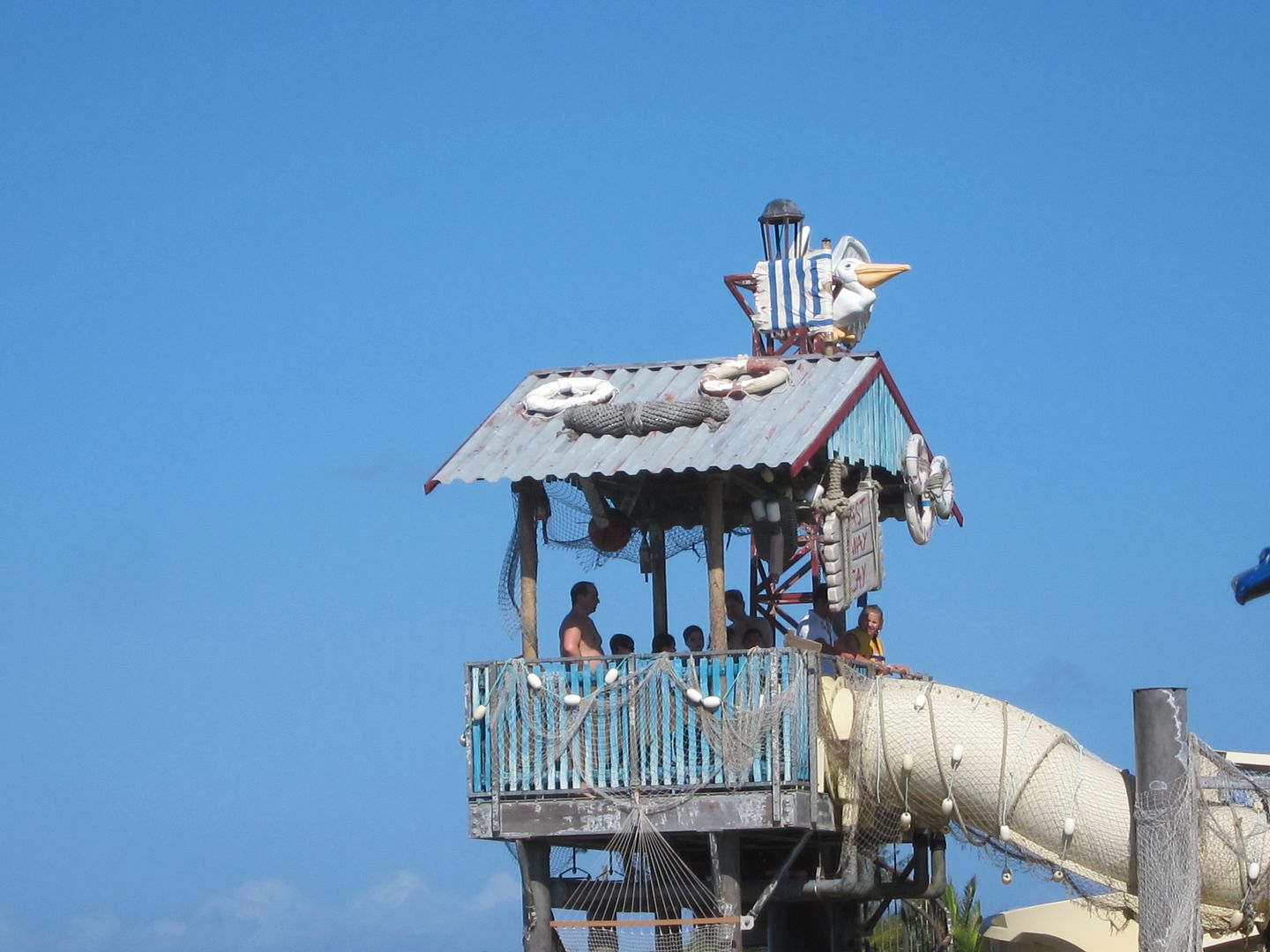 After we were done exploring Pelican Point, we found the tram that goes exclusively to Serenity Bay and climbed aboard.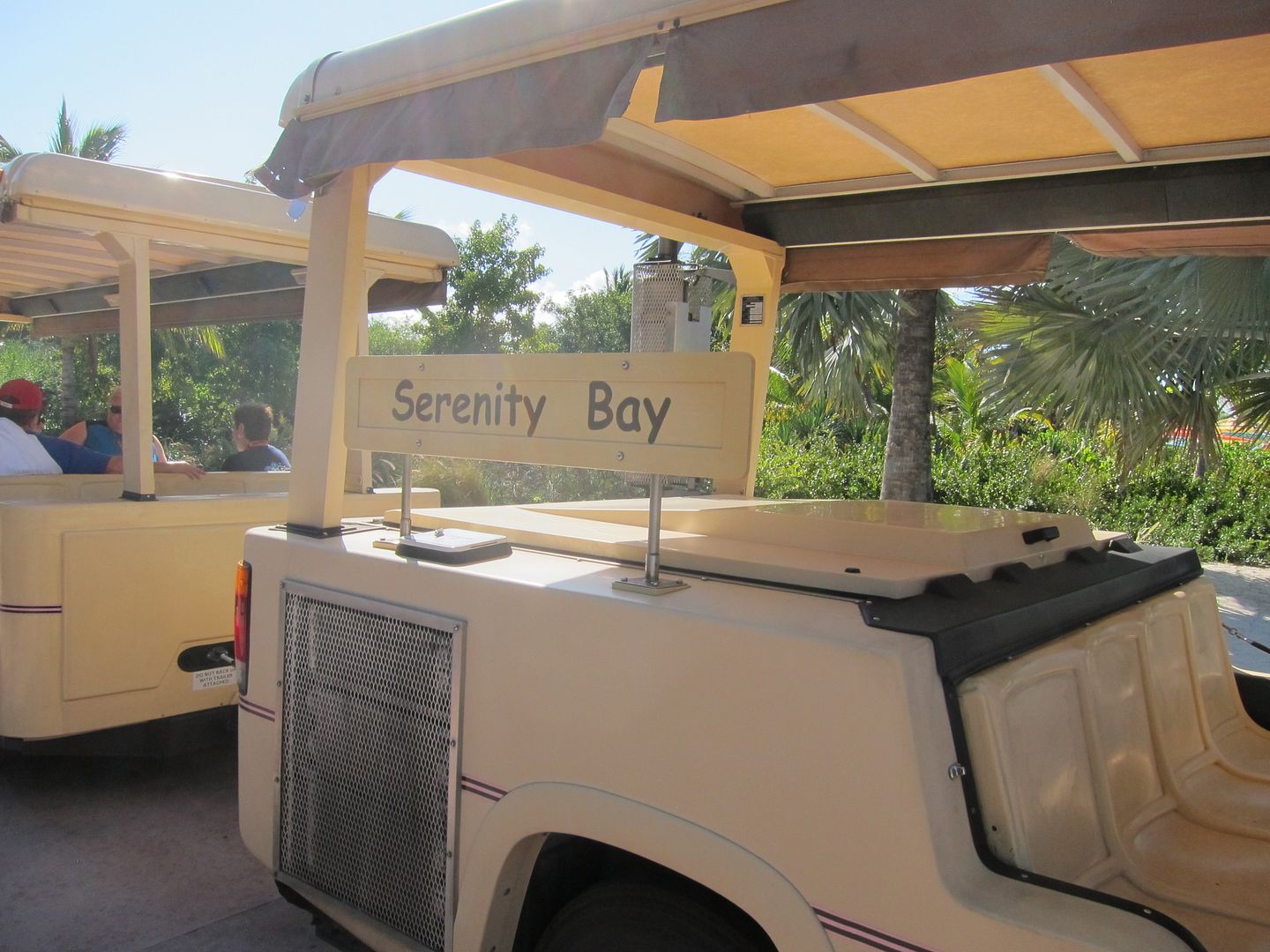 Previous Post | Next Post
Table of Contents
Follow



Share