Chapter 17

The Beach
---
Previous Post | Next Post
Table of Contents
The tram to Serenity Bay went past this old airplane. I'm sure there's a story behind it, but I haven't looked into what it is.
If you look at the map in the last post, you can see that Serenity Bay is around a bend from the rest of the "on stage" portion of the island. The tram actually took several minutes to get us over there and then dropped us at the entrance to the beach.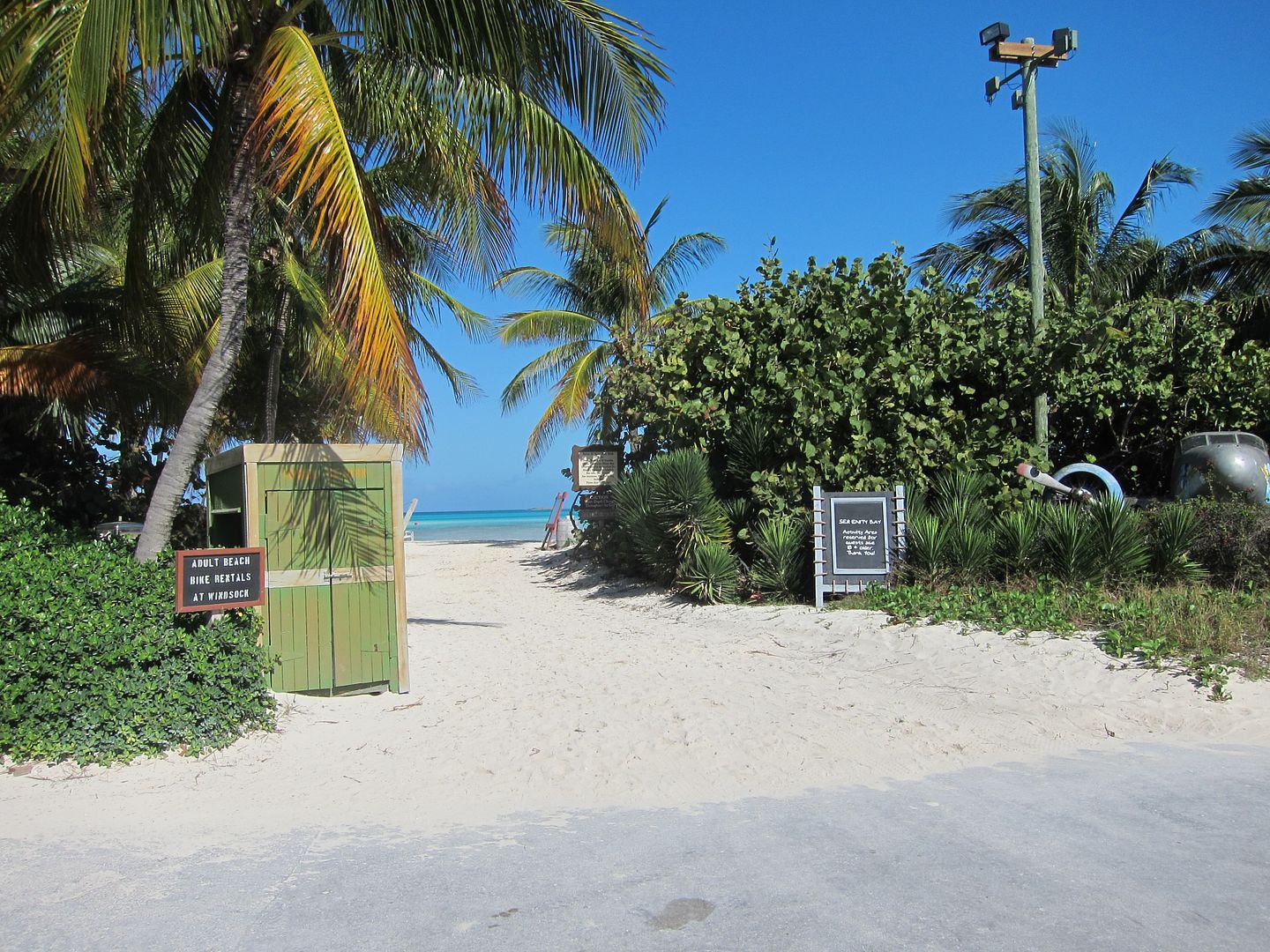 There were those same warnings about sea lice, fire coral, et. al. in addition to a note about how only adults are welcome here.
Portions of the beach looked totally empty even though there were people dotting it in lounge chairs and hammocks. It was amazing how much it felt like our own little piece of paradise.
We began our stay by grabbing some chairs and setting up shop.
It's not like there is a lot to do on a beach day besides enjoy the sun and the sea breeze, but we did a really good job of that.
Here are the two towels we bought (one for Castaway Cay and the folded one with the DCL logo).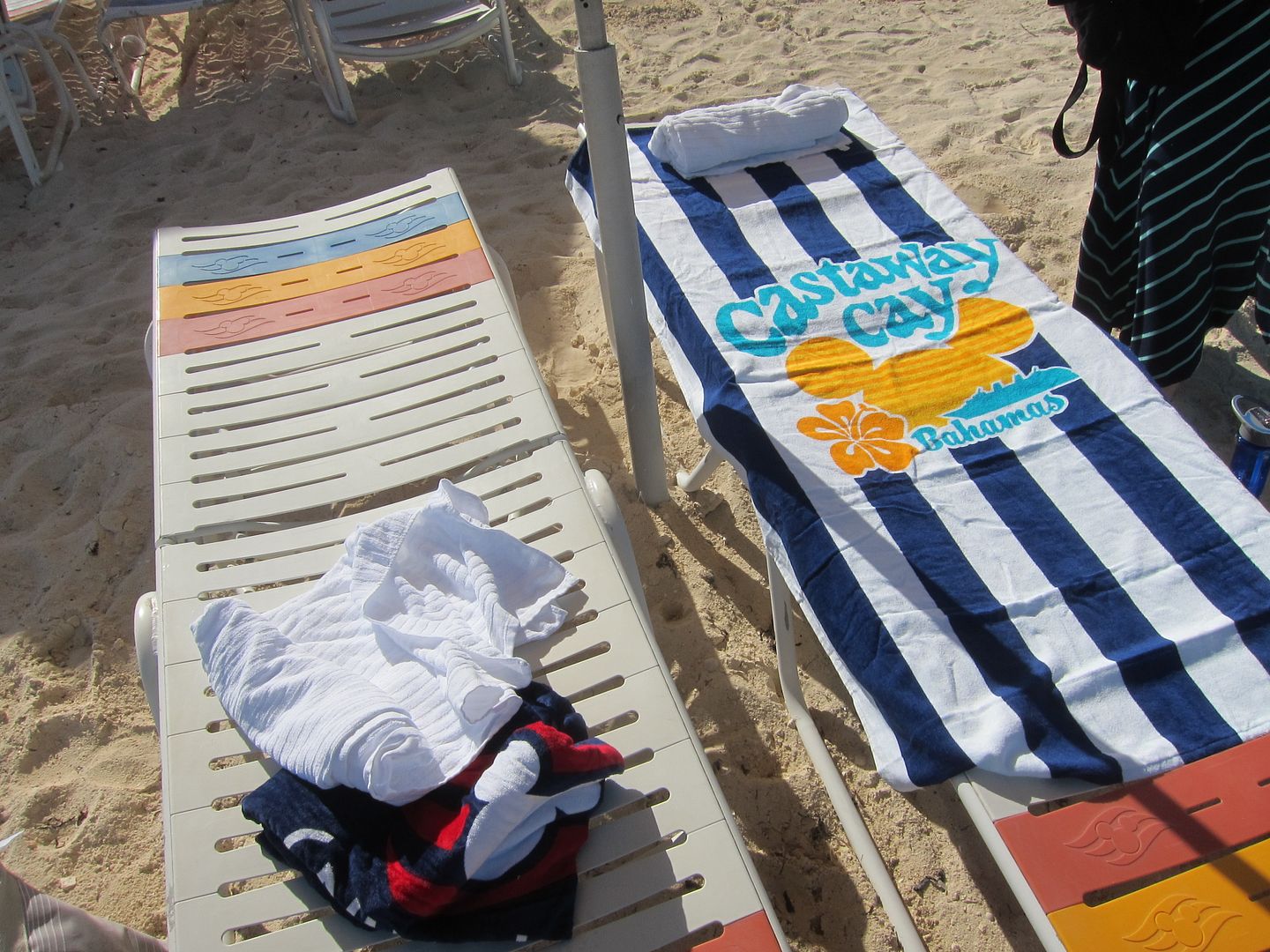 After laying out on the beach for a bit, we decided to venture into the water. I brought the GoPro with me so that I could take pictures without endangering my regular camera. The water was very easy to get used to, and we spotted this starfish almost immediately.
Plenty of people had put some of the beach chairs in the shallow water so that they could wade and sit simultaneously. We followed suit.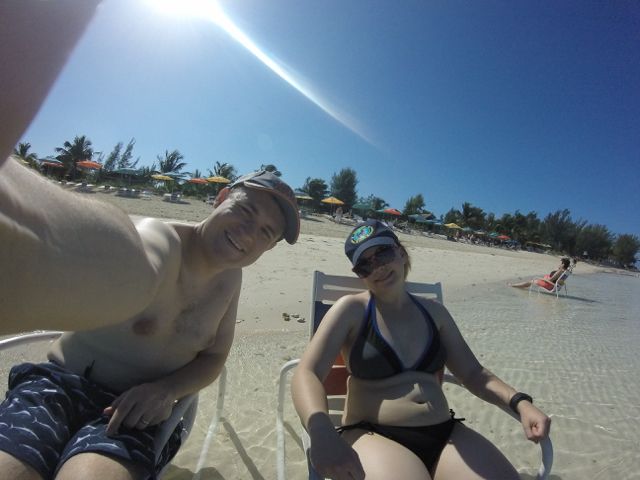 We also walked around in the water and found lots of sea creatures—including this conch shell with the conch actually living inside it!
The water was fairly shallow for a ways, and then it got a little deeper en route to a sand bar that was actually sticking up out of the water.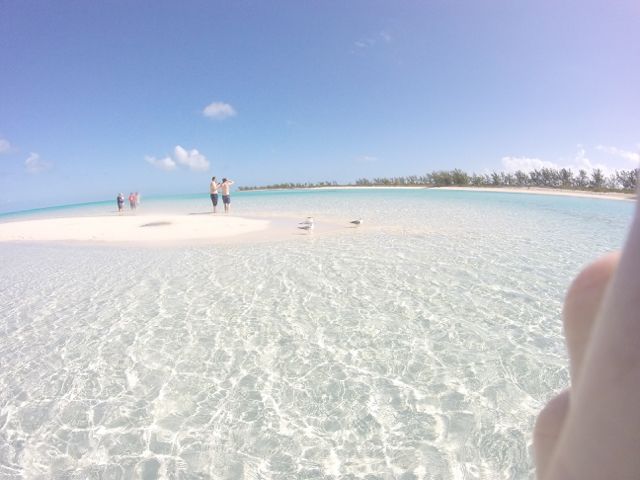 I took several pictures underwater as we walked around.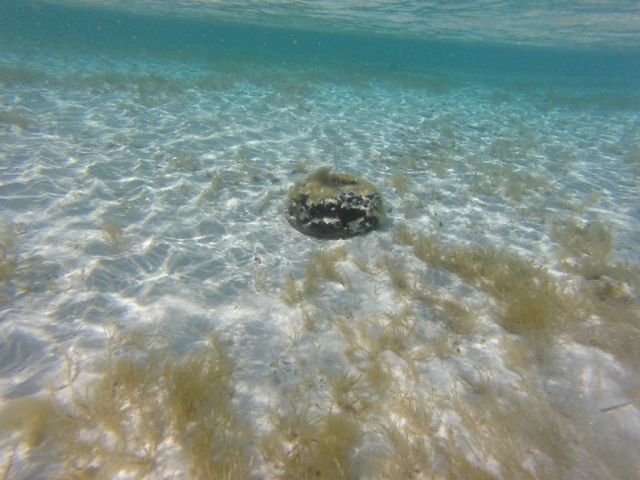 And I even captured a decent amount of underwater video, which I've cut together here.
[kad_youtube url="https://youtu.be/qnaBcRJvX1o" ]
We had fun playing with little shells and the sand under our beach chairs.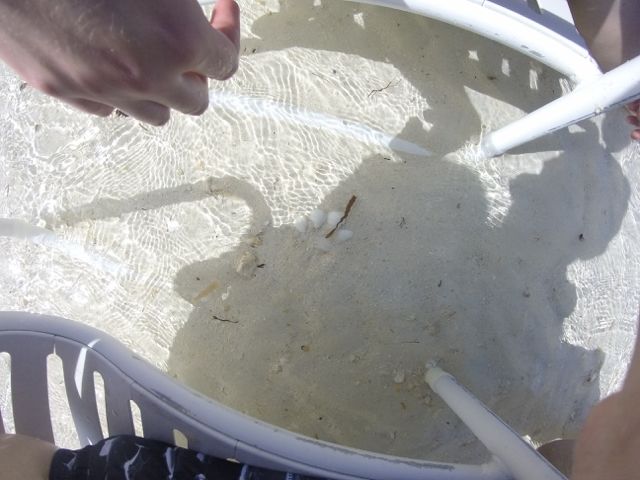 After a while, we moved back to our spots on the beach and continued to lay out for a while longer.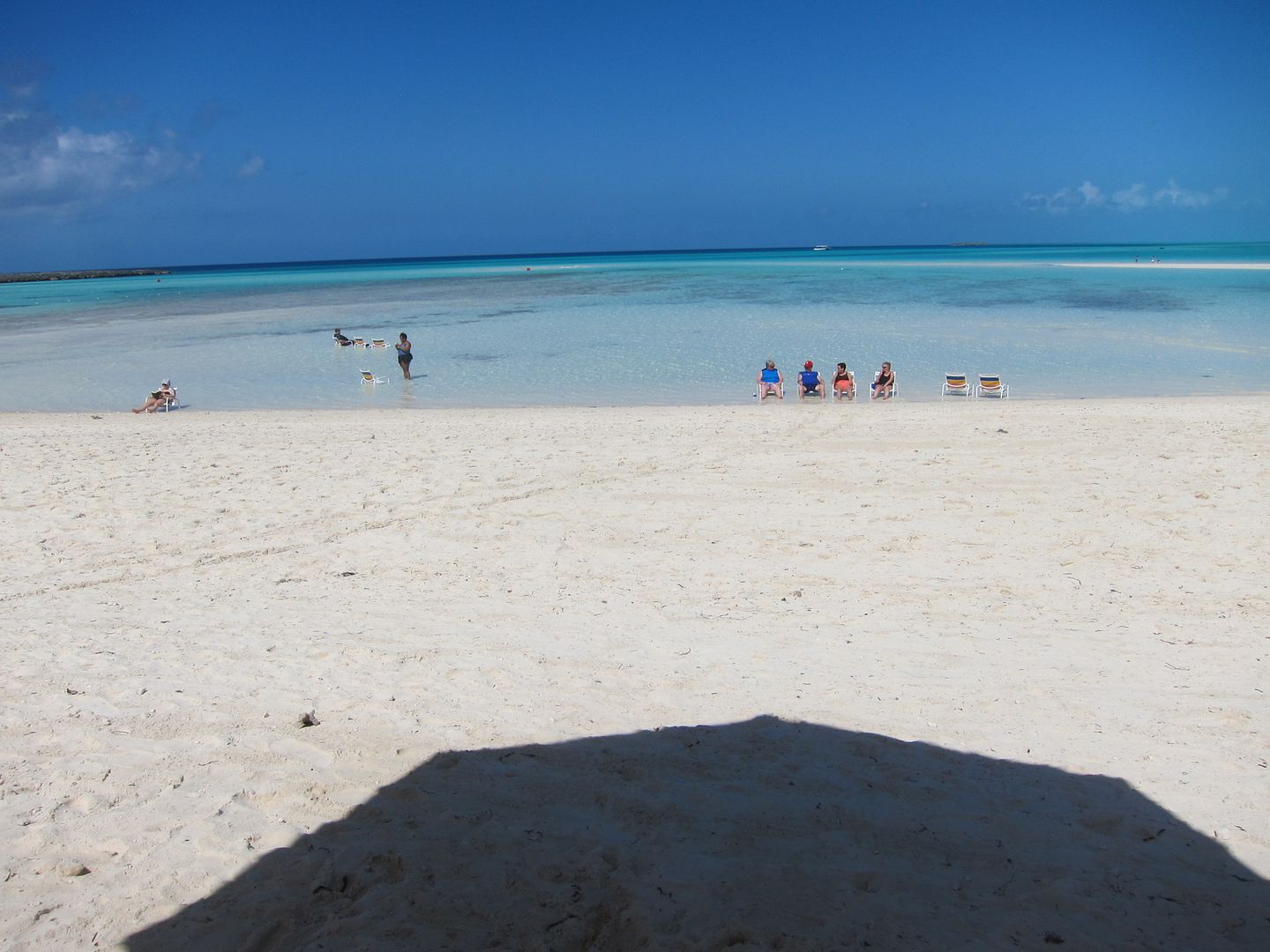 And then we realized that lunchtime was approaching. Disney offers BBQ lunch options on Castaway Cay at three different locations. Cookie's BBQ and Cookie's Too are both located along the more crowded family beaches. But there's another "secret" lunch spot right next to the entrance to Serenity Bay, and that's where we were planning to eat.
We packed up our stuff in our tote because we didn't trust leaving it all on the beach during lunch. And then we made our way out toward the alluring smell of the food that was just about to be served.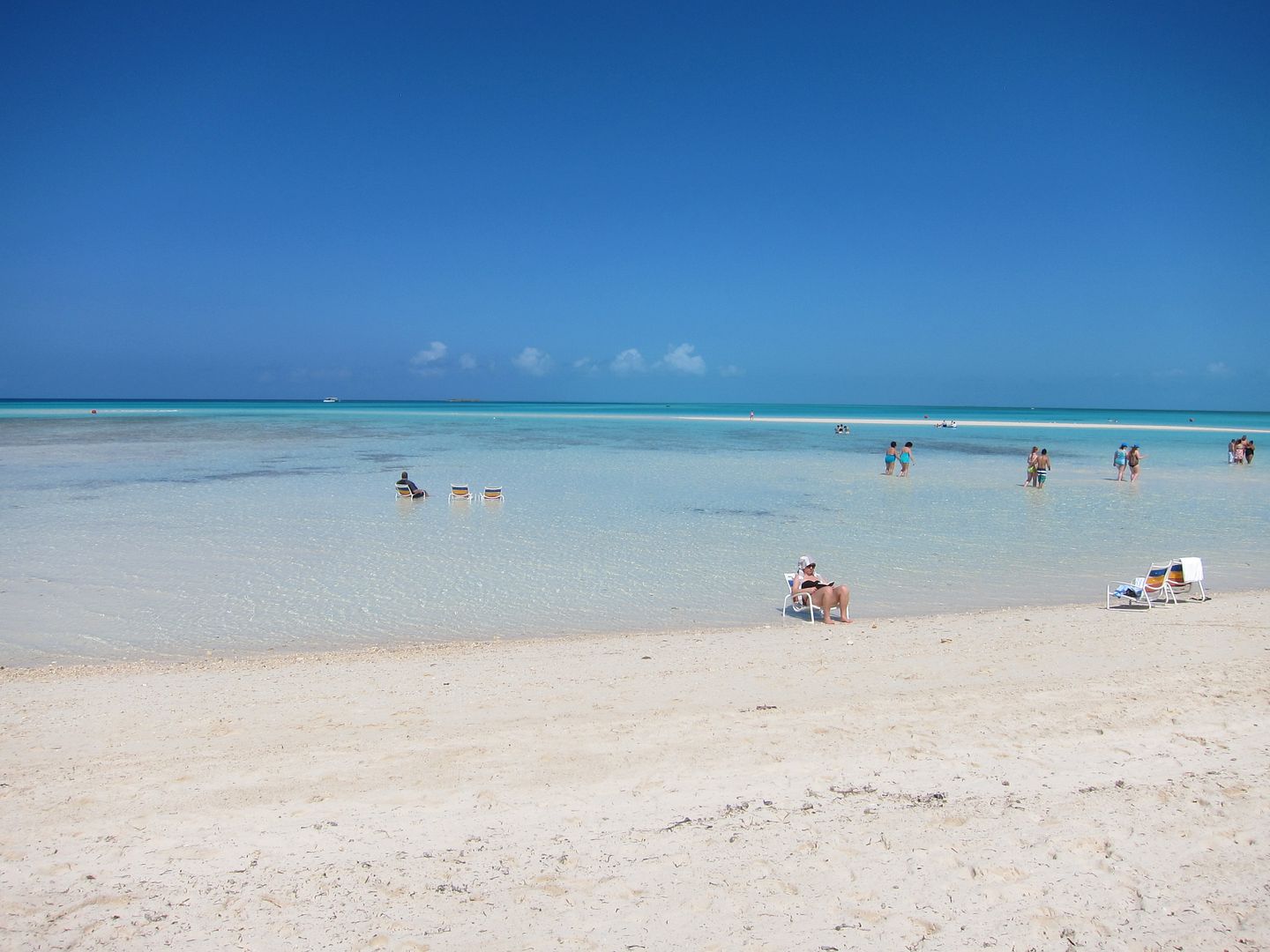 Previous Post | Next Post
Table of Contents
Support the Wandering Mouseketeers! Do your online shopping via our Amazon link!
Follow



Share